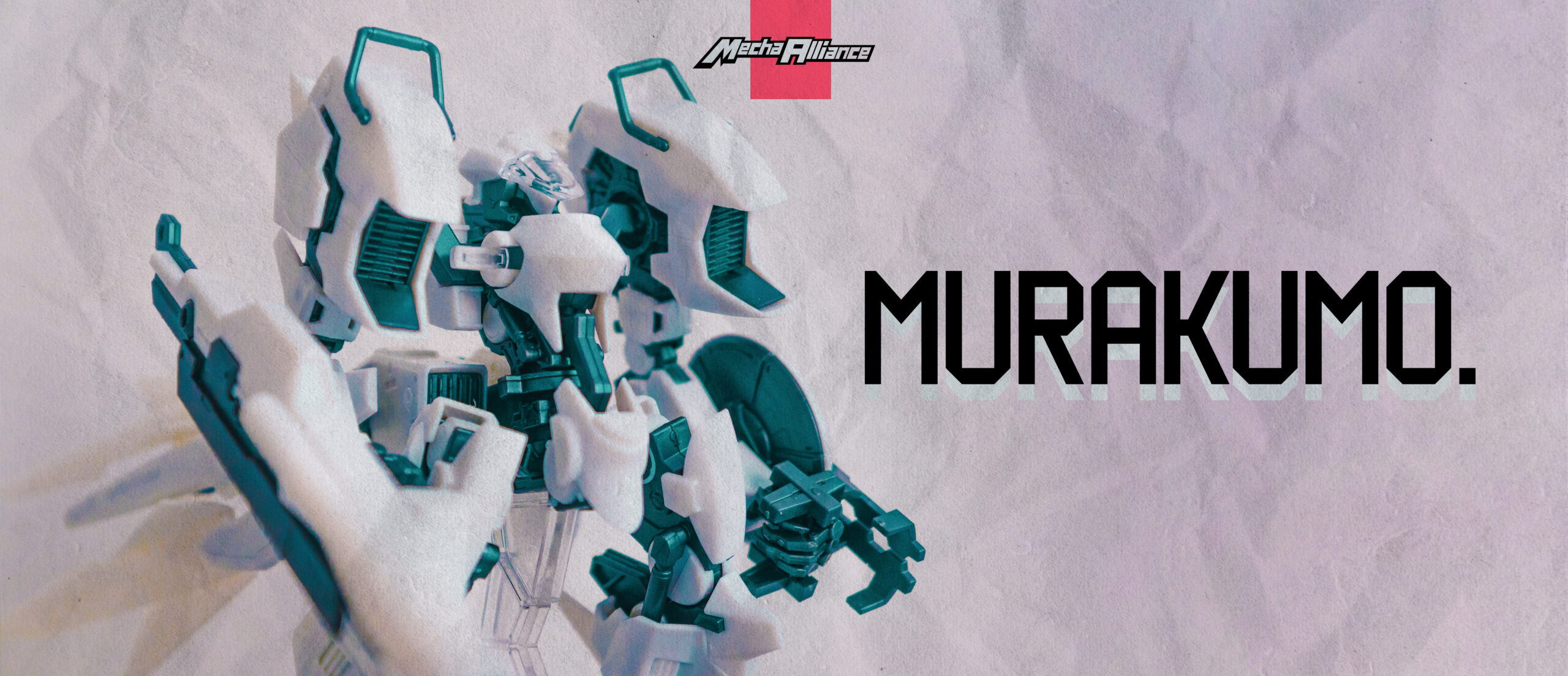 Kit Review: Murakumo – A.R.K. Cloud Breaker Ver.Weiss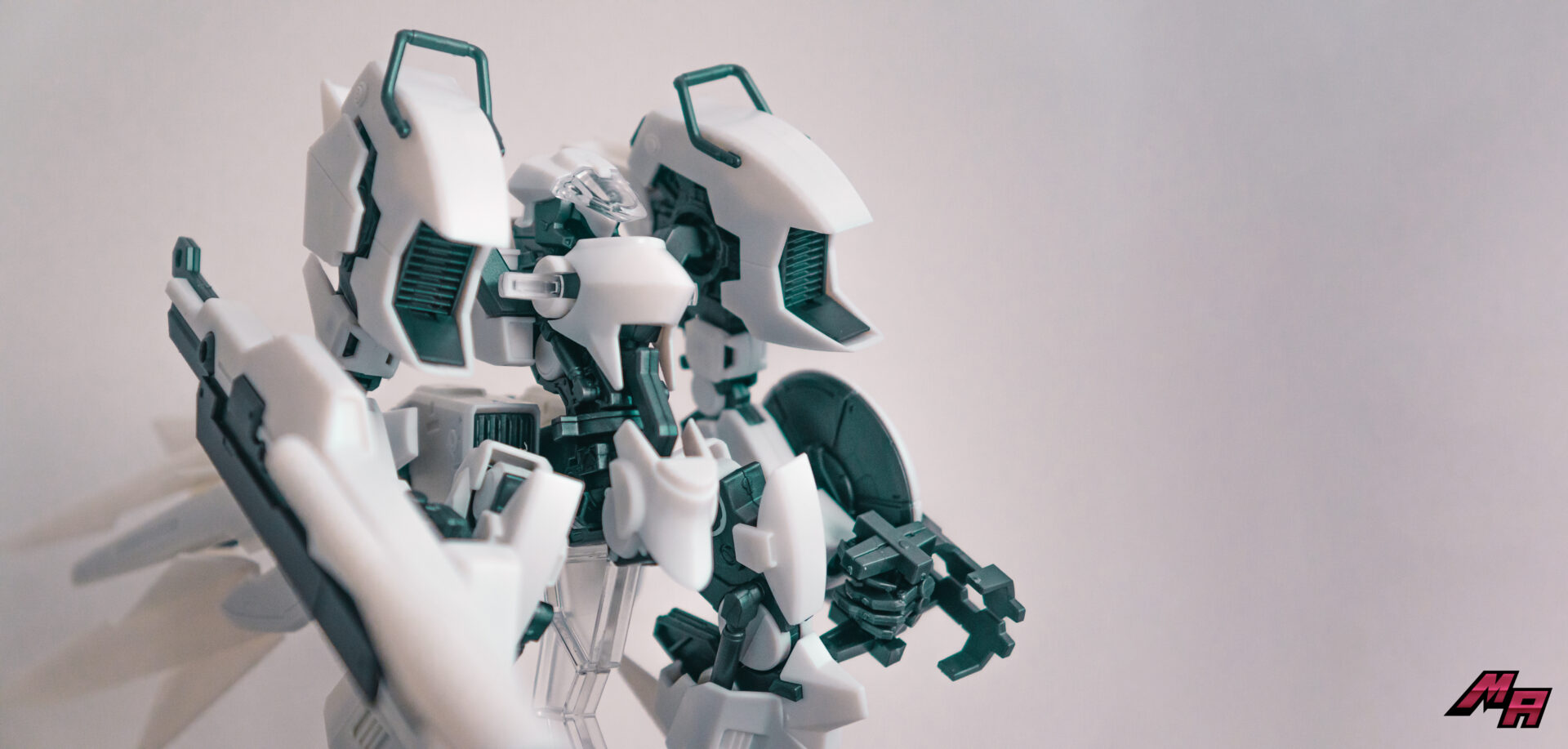 From FromSoftware's first XBox game Murakumo: Renegade Mech Pursuit comes the white version of the titular mecha: A.R.K Cloud Breaker 01. The model kit was PLUM's first entry into the mecha model world. This kit is quite an obscure product from an obscure series, but the design and quality of this thing will definitely surprise you.
– Info:
Kit: A.R.K Cloud Breaker 01 ver Weiss
Series: Murakumo
Price: 7,590 yen
Release date: Jul 2016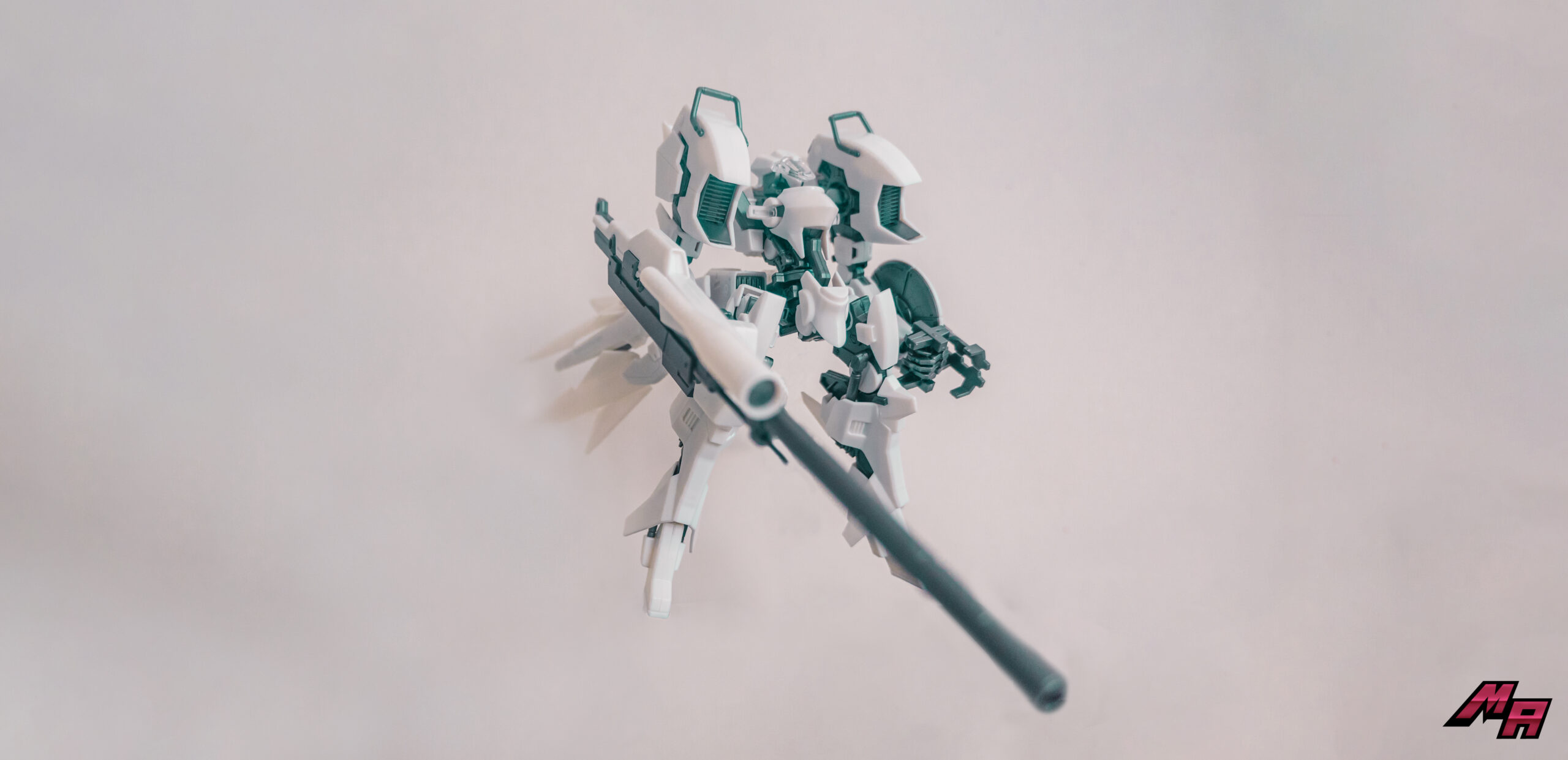 – Design: Murakumo was developed by FromSoft, so The Cloud Breaker shared quite a bit of aesthetic with their famous Armored Core franchise. It also incorporated a lot of real life mechanical element like a motorbike exhaust, or the sniper rifle and shield. As seen in the game, the Cloud Breaker isn't exactly a ground-type mech or a walker, but a high-speed high-mobility mech specialize in hit and run. So it has absurdly big thruster, really top heavy, extremely aerodynamic and a giant gun that can probably down a giant robo in 1 hit.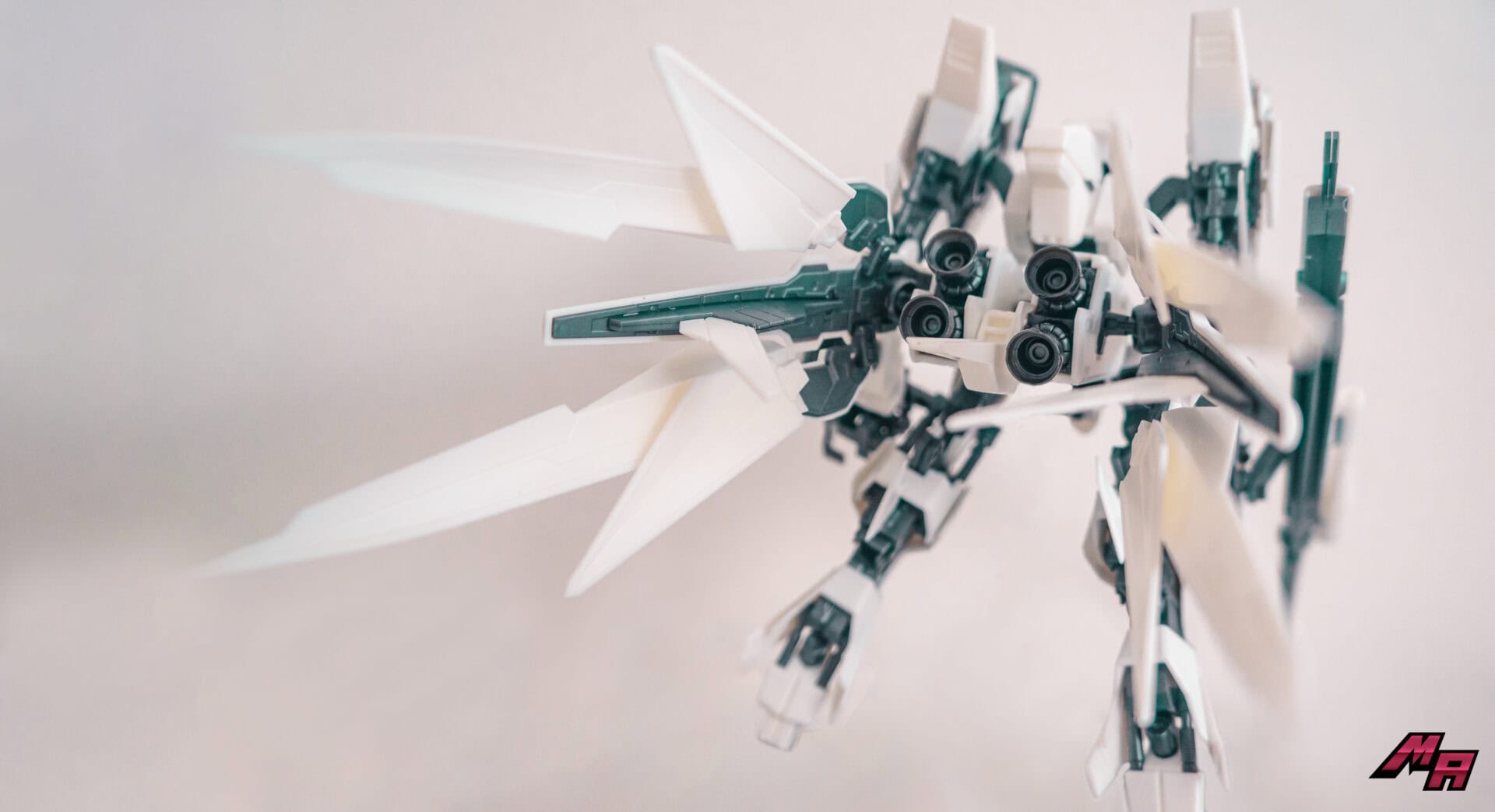 – Build quality: Well, PLUM isn't exactly Bandai quality, but surprisingly not bad either. The snap fit is about the same quality as some old Bandai and Kotobukiya kits, but the plastic quality feels really nice, especially the white armor parts. They are very solid and can take a few meta files thrown at them. But of course it's not perfect and consistent 100% of the time. There are parts where it's definitely better if you cement them. Imagine building a Kotobukiya kit but with a different plastic quality. Overall, I wouldn't say it's gone perfectly but it's still an enjoyable build.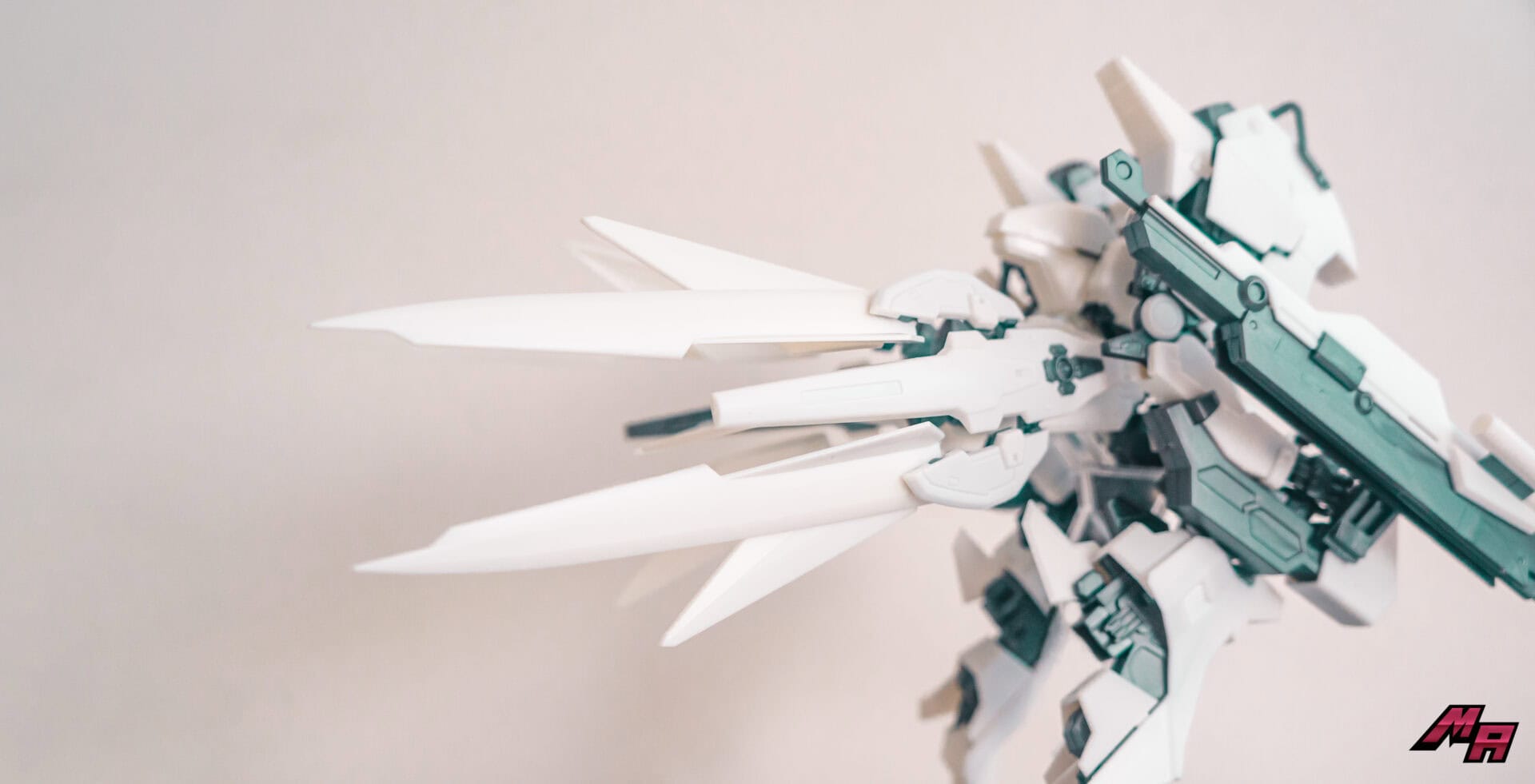 – Articulation: Pretty much non-existent, and it's pretty game-accurate. Most of the articulation is on the shouder, elbow and waist. The legs are extremely limited due to the armor getting in the way. Even so, the feet are too small and the kit will be on the stand forever if you want it to stand up-right. The shoulder is on a huge ball joint but it can mostly to up and down and not really moving away at an angle. So a "Strike Gundam" pose isn't very feasible either. Basically it's a very restrictive statue with some articulations. The most agile place is unironically the thrusters, they can point up, down to the side and every angle you can think of.

– Gimmicks: There's not much gimmick to the kit, but there are movable pistons across the legs, which is a nice touch. Too bad there's not much in the articulation department. The hands also have individually articulated finger, but only at the base of the fingers, so there's not much you can mess around with.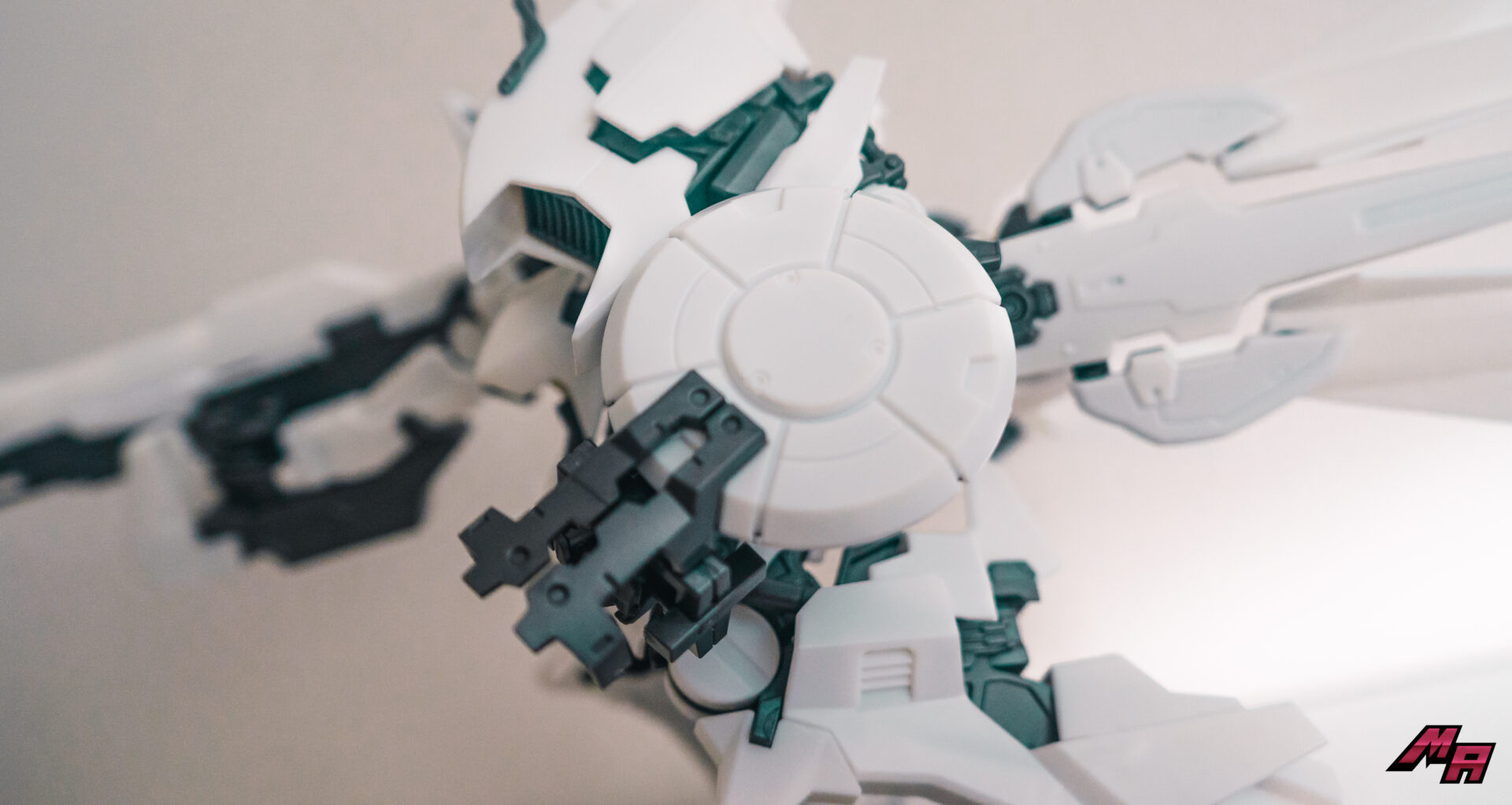 – Accessories: The kit is quite specialized so pretty much there's only one weapon:

x1 long-barreled sniper cannon

x1 display base

The sniper rifle is very impressive. It's long, intimidating and sophisticated. The scope is also very cool, give the weapon a sense of realism. The weapon is 1.5 times longer than the mech itself, so it's super badass.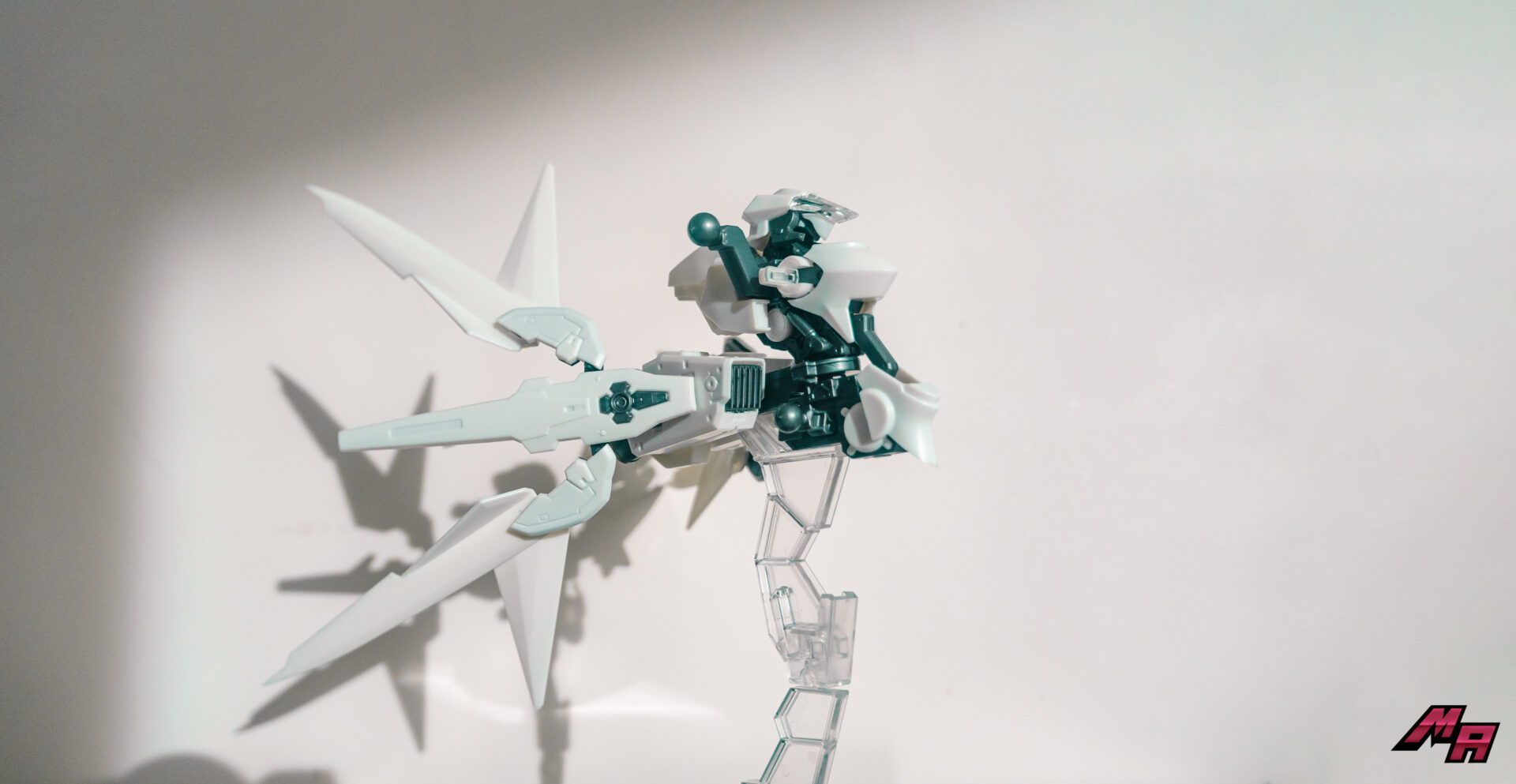 Overall: This kit is a fresh challenge for builders that want something new and have an interest in an Armored Core-ish design. The kit is quite expensive but the end results is absolutely gorgeous. Now there might not be much playability with the unit itself, but it's going to be be a great display piece on your shelf. There are also a lot of spare parts you can use to customize other kits. In conclusion, it's not something a non-fan or typical builder would buy, but a very entertaining experience for adventurous builders or someone with history with the Murakumo series or FromSoft games.
Check out more reviews here: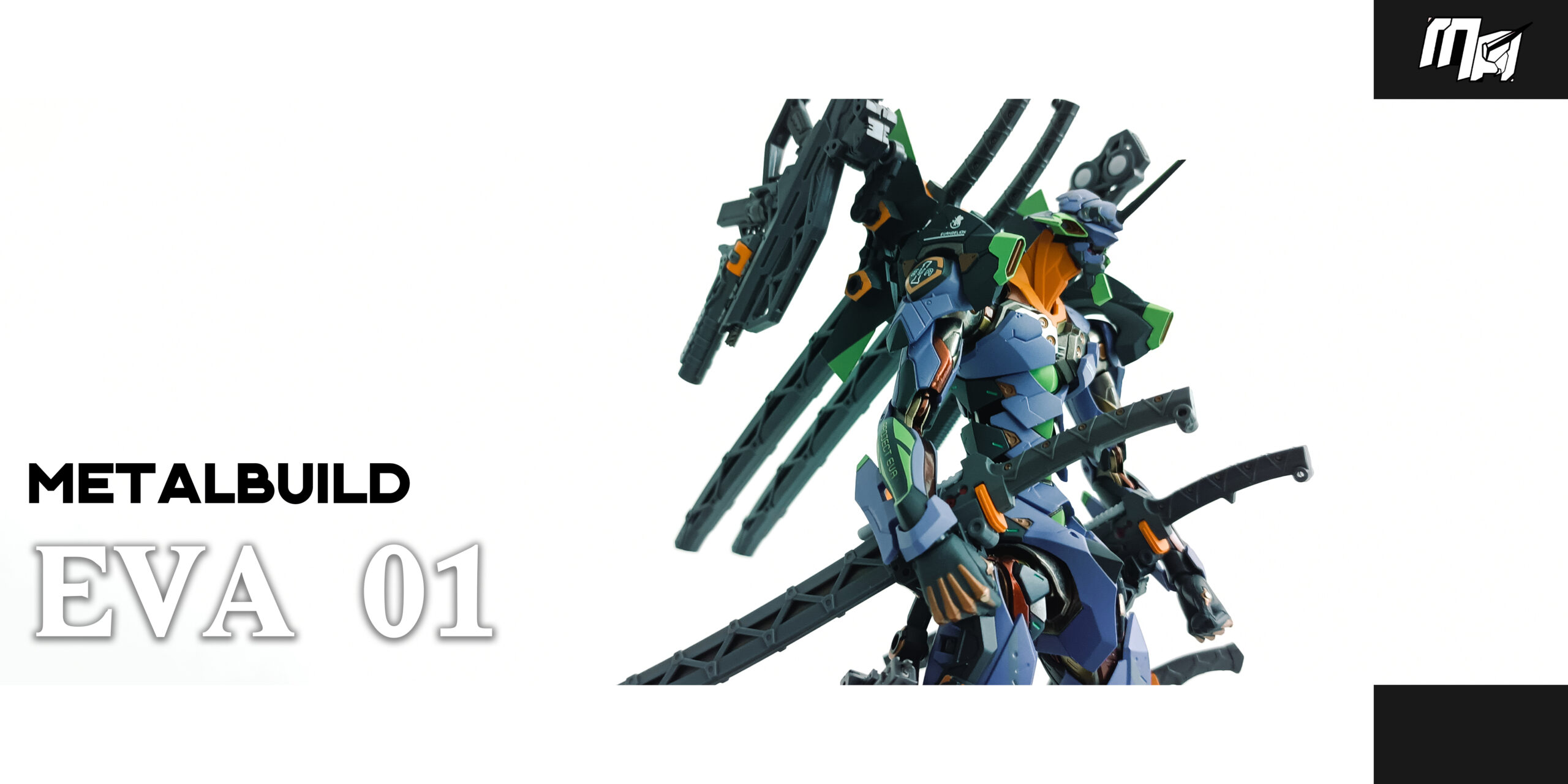 Designer Ikuto Yamashita bring the Eva-01 to the mechanical side. A figure that emphasizes on the mo…