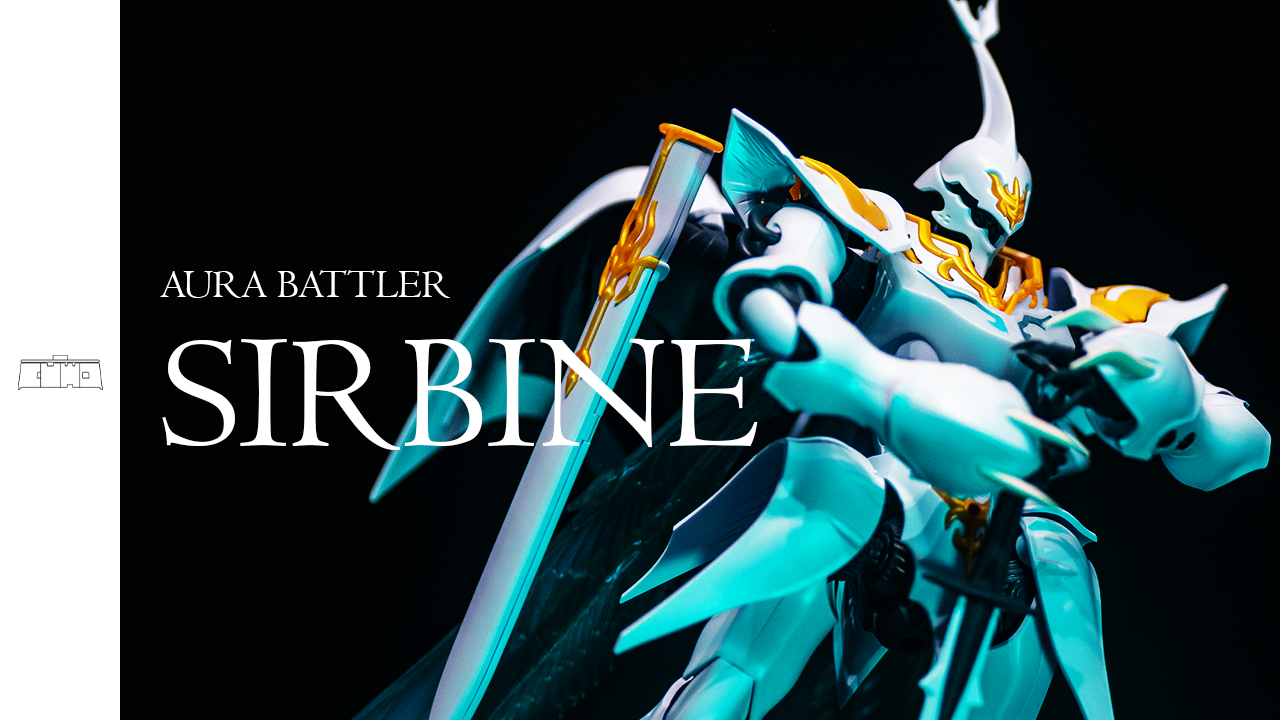 Kit Review: High Grade – Aura Battler Sirbine
Dance! Dance! Dance!
Ore wa Senshi!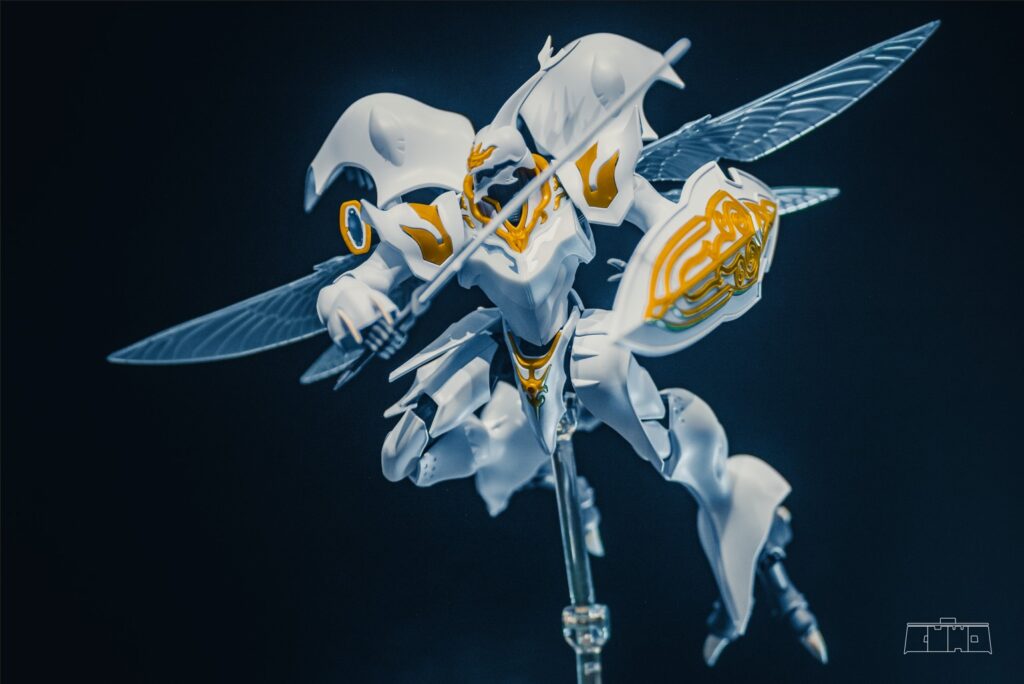 The Aura road has been opened – and a new Aura Battler join the Premium Bandai High Grade line-up after various other classic Sunrise series. Sirbine from New Story of Aura Battler Dunbine is a prestigious looking version of the original Dunbine, with a much more knightly aesthetic and traditional real robot proportions. The Sirbine still retain the classic bug element in the design, but the Sirbine is lined with royal golden lines on the shoulder and head. This Sirbine also get an entirely new shield unseen in any other materials, and of course, it is also lined with golden trims for that extra fanciness. All of his glory is in Fuwa Kotatsu's video below:
– Info:
Kit: High Grade 1/72 – Sirbine
Series: New Story of Aura Battler Dunbine
Price: 4,180 yen
Release date: Jul 2021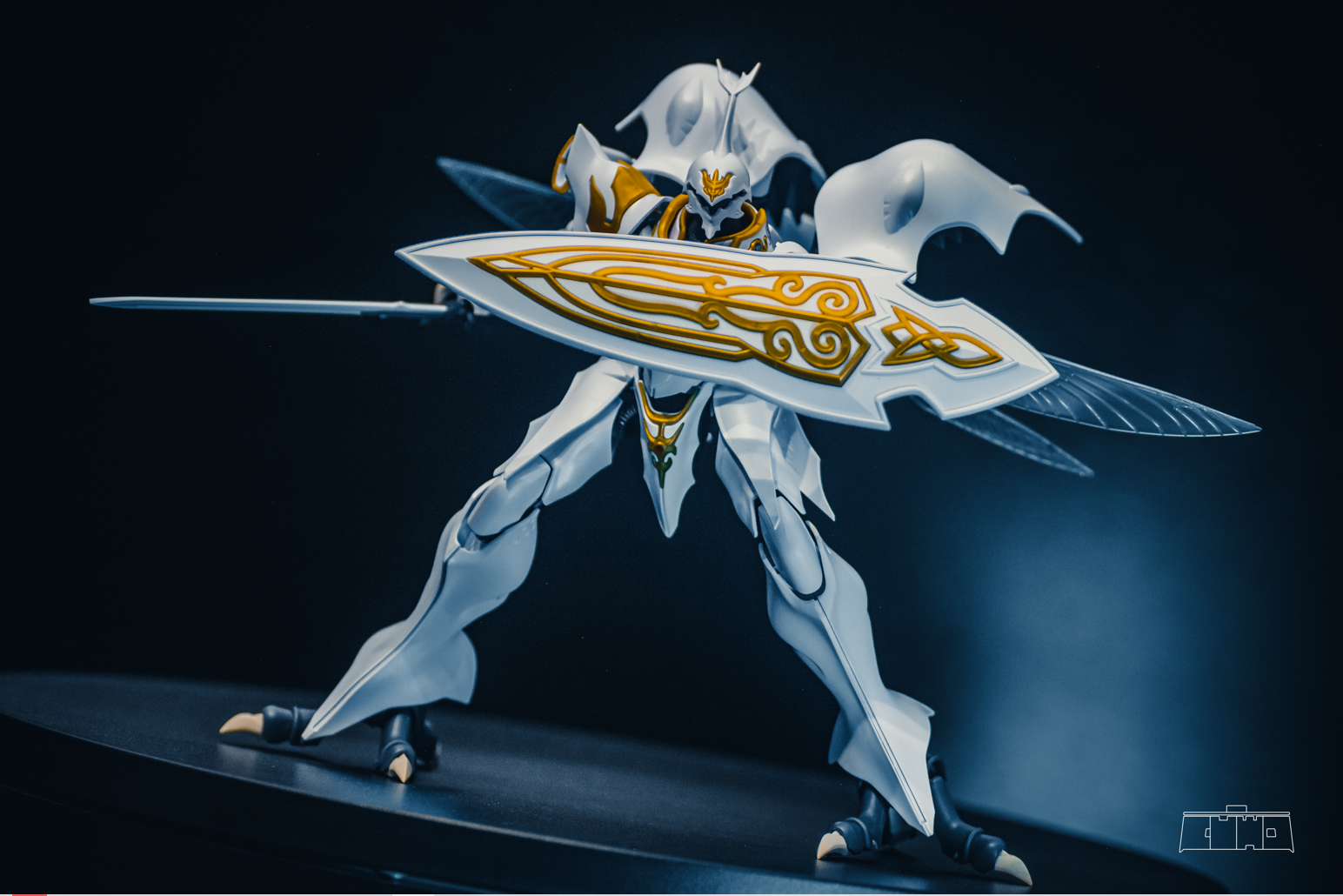 The HG Sirbine is quite good-looking with quite a size to it – almost as tall as the HG SRWOG kits, which is quite bigger than a normal HG Gundam. The kit is not as complex as an RG and has the detail level of an old NG 1/100 Gundam, so the price tag maybe a bit high (typically so for a P-Bandai), but the kit is basically good, solid engineering with no apparent weakness. The only thing that they sorta skimmed on is the accessories, which is quite basic (but still look amazing). Check out Fuwa Kotatsu's amazing photography of this insectoid mecha warrior!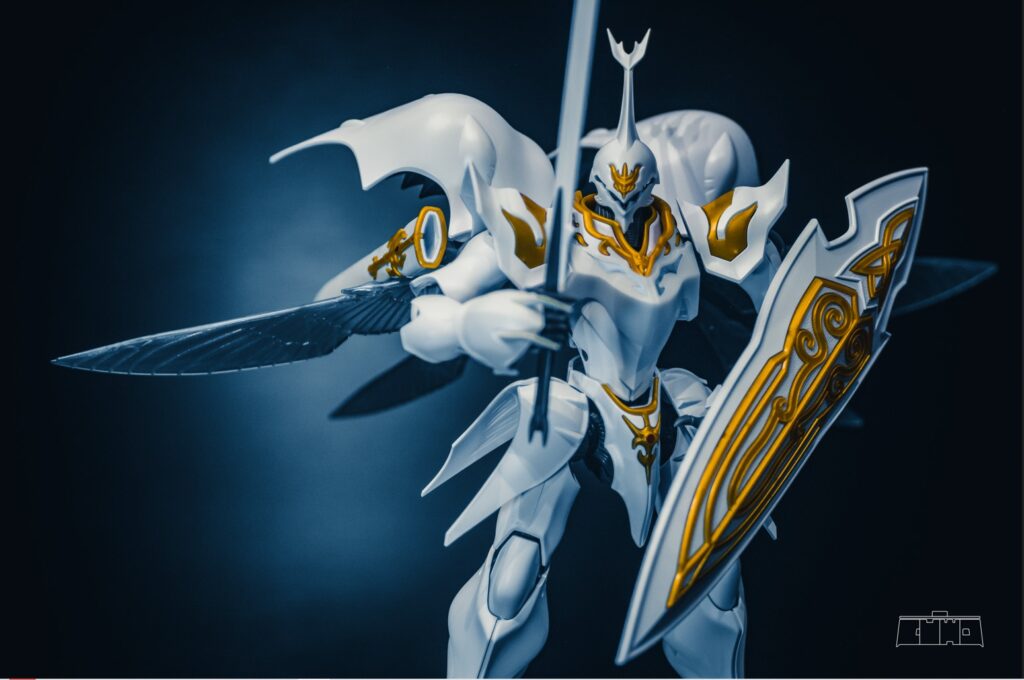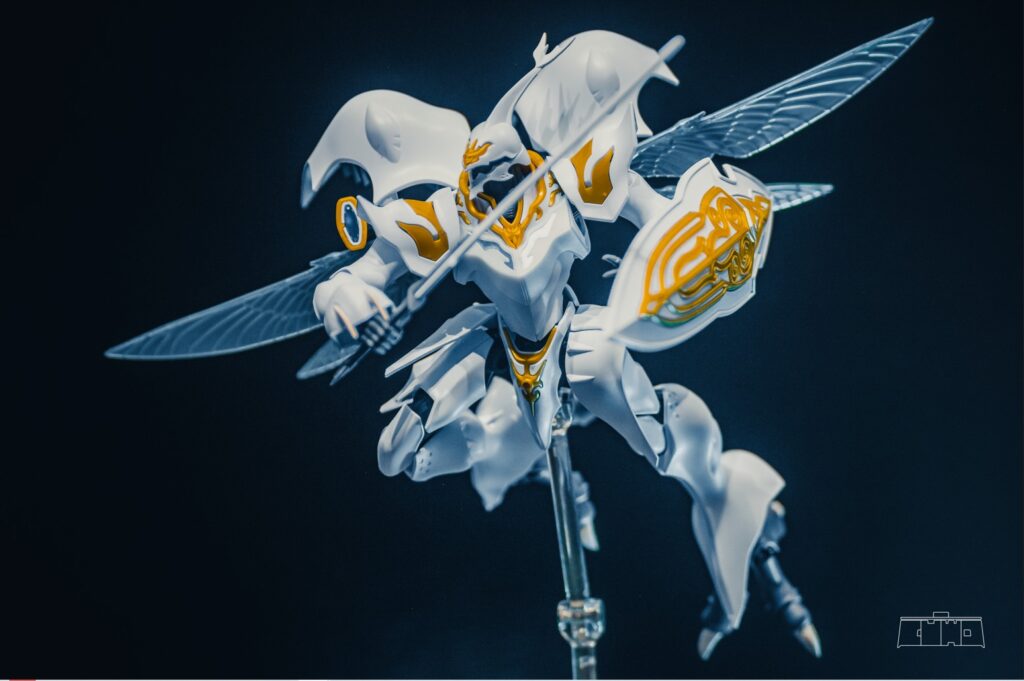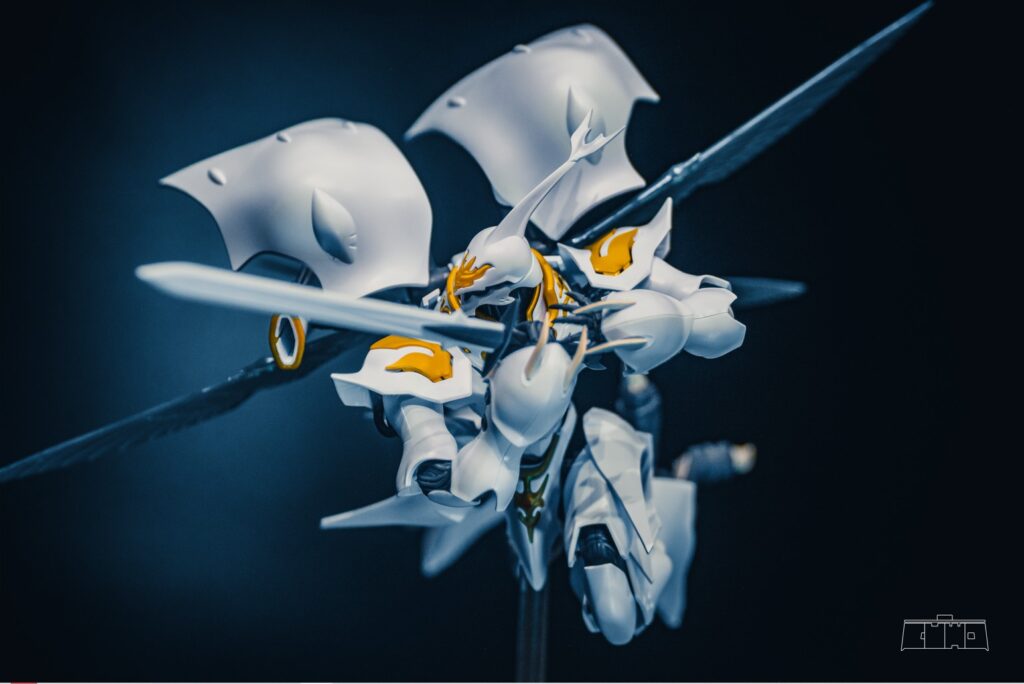 Check out more reviews here: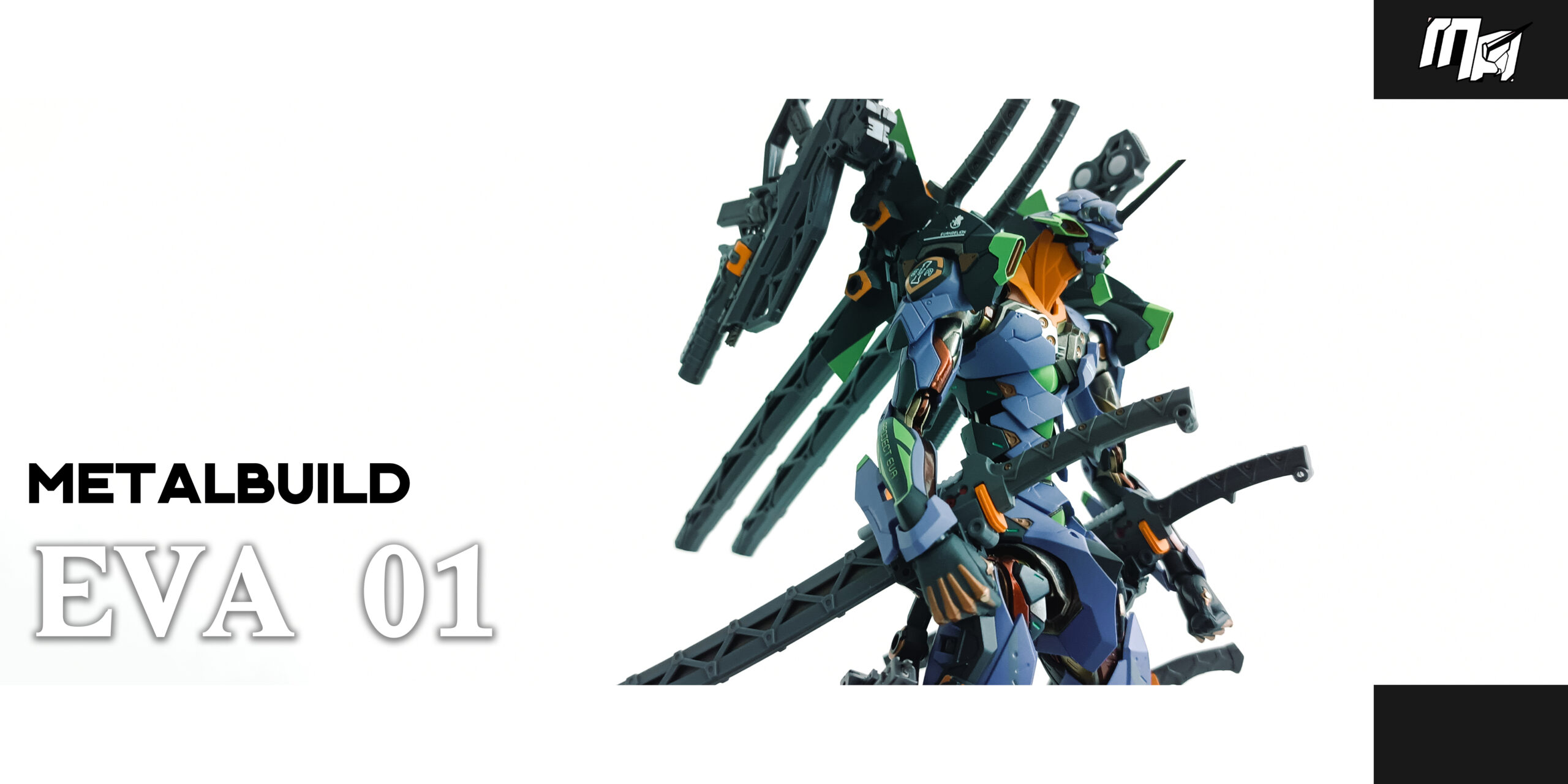 Designer Ikuto Yamashita bring the Eva-01 to the mechanical side. A figure that emphasizes on the mo…