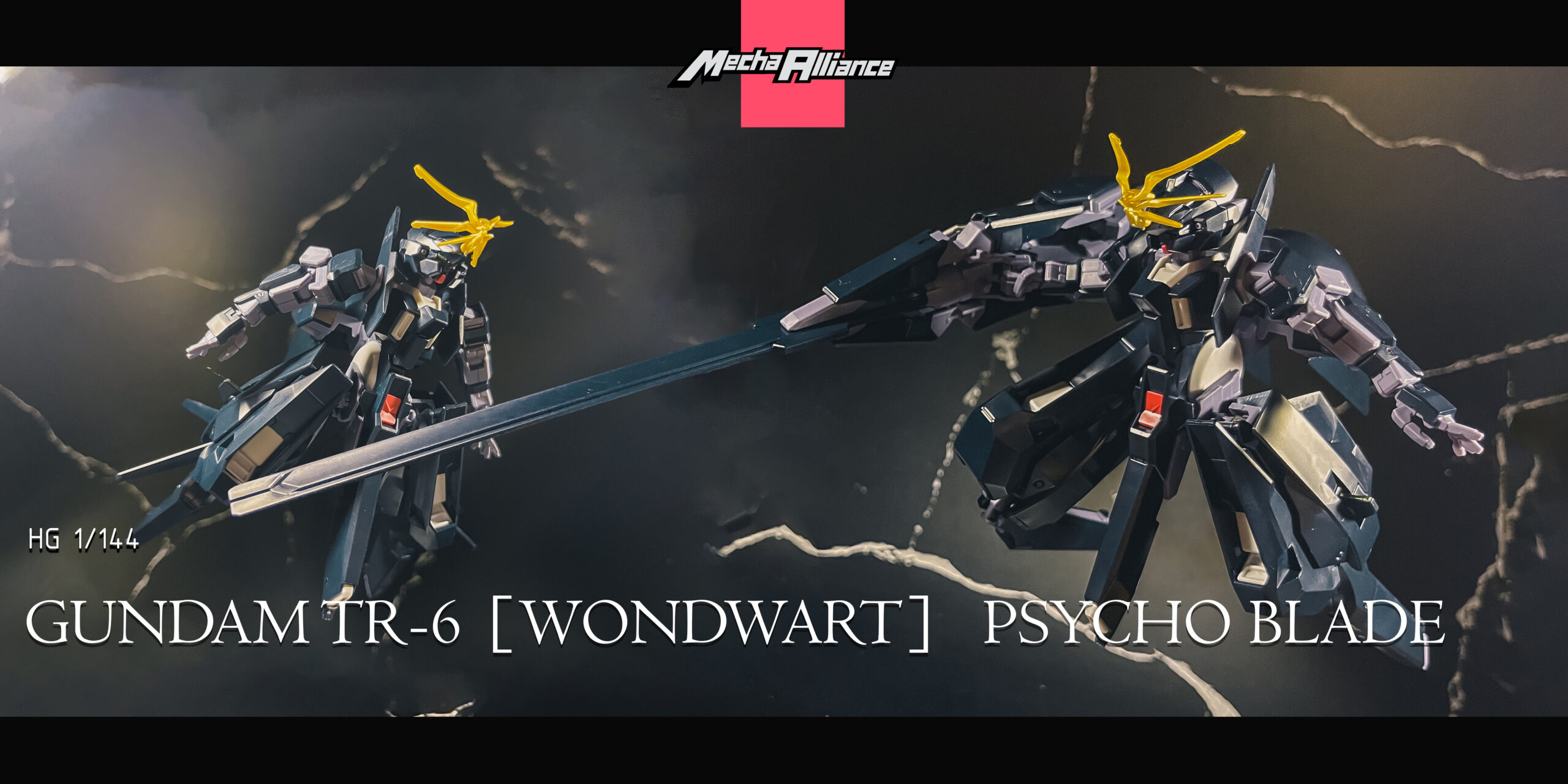 Kit review: HGUC 1/144 Gundam TR-6 [Wondwart] Psycho Blade Custom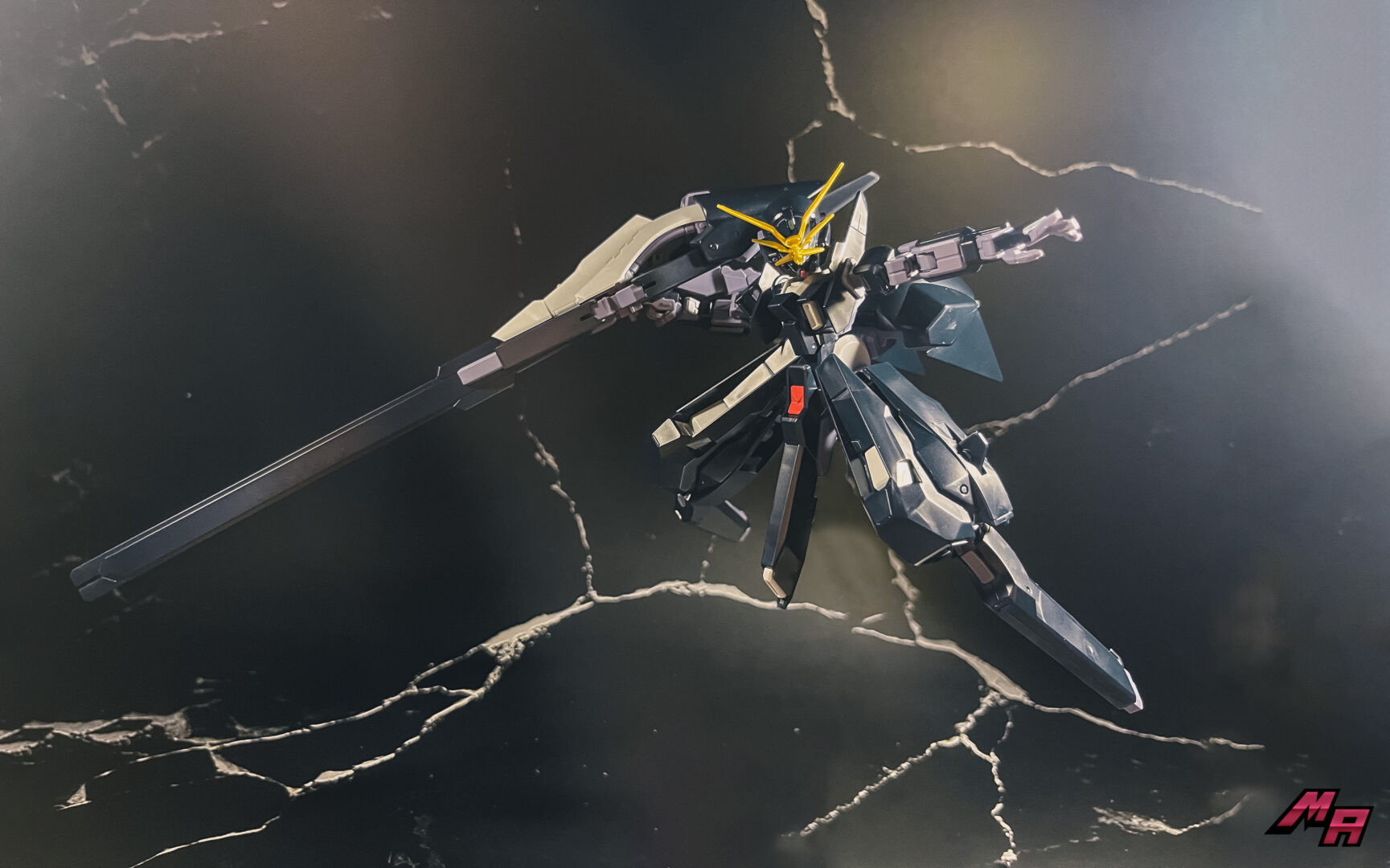 RX-124 Gundam TR-6 was developed under the flag of the Titans to achieve the final goal of the "TR Project". The [Woundwart] is a small MS designed for use as a control unit that replaces and operates various enhanced equipment. This unit is the core unit of all TR-6 retrofits.

This MS is a commander aircraft specification, with only a few of the [Woundwart] deployed by the Mars Legion Army, including Vice-President Gloria's aircraft. It is equipped with a blade antenna for sending and receiving Psycommu (Psycho Communication System) called the "Psychoblade" on its head, which is what distinguishes it from ordinary machines in appearance.
– Info: 
P-Bandai – HGUC 1/144 Gundam TR-6 [Wondwart] Psycho Blade Custom
Series: Advance of Zeta Re-Boot: Gundam Inle – Black Rabbit Had a Dream 
Price: 2400 yen
Release date: Jan 2023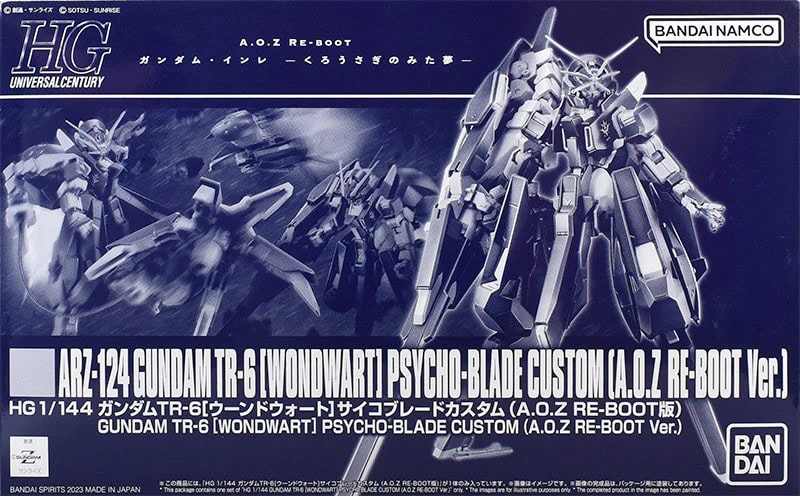 – Design: In terms of overall appearance, Psycho Blade is almost 90% like TR-6 Woundwart (The Flag of Titans) except for the head and main black color instead of the usual white. This kit can choose between two forms: Psycho Blade custom and black Woundwart (this review will only focus on Psycho Blade).

Its body structure is quite characteristic compared to the common Gundam models of the UC series: large head, small upper body, and large lower body (like an actual rabbit). Its most special feature is the "Psycho Blade" v-fin with the shape of a goddess on its head, characteristic of the commander unit of Mars ReZeon Forces. In addition, it has a giant cannon with a higher body length as a weapon exclusive to the TR-6 series.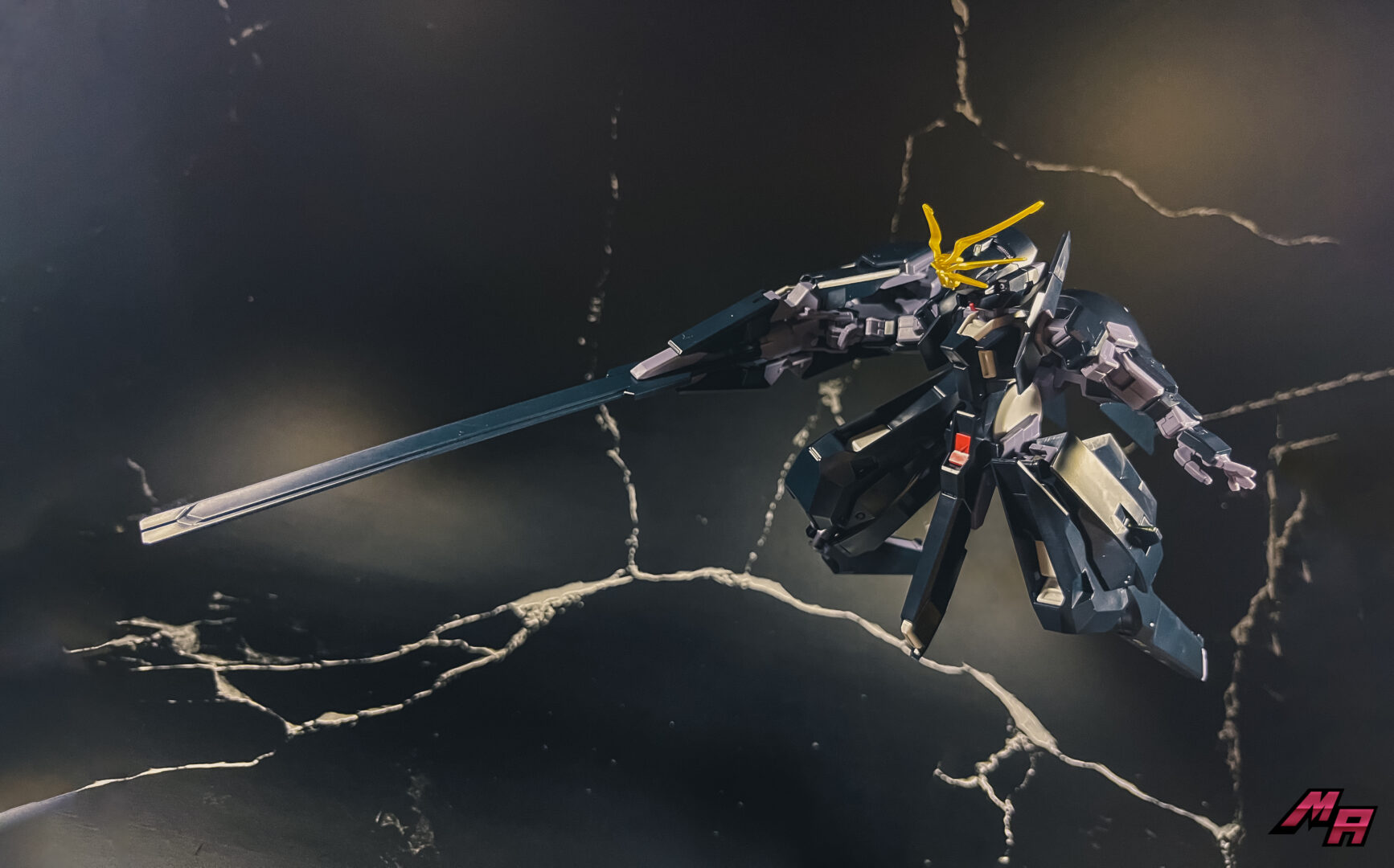 – Build quality: One of the special features of this kit is that it uses "Ecopla" plastic (a type of recycled plastic from Bandai). Because of this, its plastic will be softer than usual but with almost no significant hindrance. However, the black parts are quite easy to reveal nubs, so care should be taken when handling.

This kit can be assembled in two forms: Psycho Blade and Black Woundwort. The manual will divide into 2 ways to assemble the head and legs according to the form you want. Although the head in two forms mostly uses different parts, they all share the same red core part (and it only has one part). Therefore, you cannot build the head in two forms at the same time. Psycho Blade's legs use new parts that also help increase the amplitude of the leg joints compared to Black Woundwart. In addition, it also comes with a few decals but is almost unnecessary (especially in the long beam rifle blade because it has a dark color).
– Articulation: Despite the unique body proportions, Psycho Blade's articulation is still quite good. Especially when the arm can completely hold the cannon larger than the body with just one side. Although the two shoulders are attached with a large armor on each side, when moving the shoulder joints, they will move along so they are not restricted when posing. The waist joint can move freely but has a slightly loose lower armor. The hip and leg joints can be pushed quite deeply to help it pose better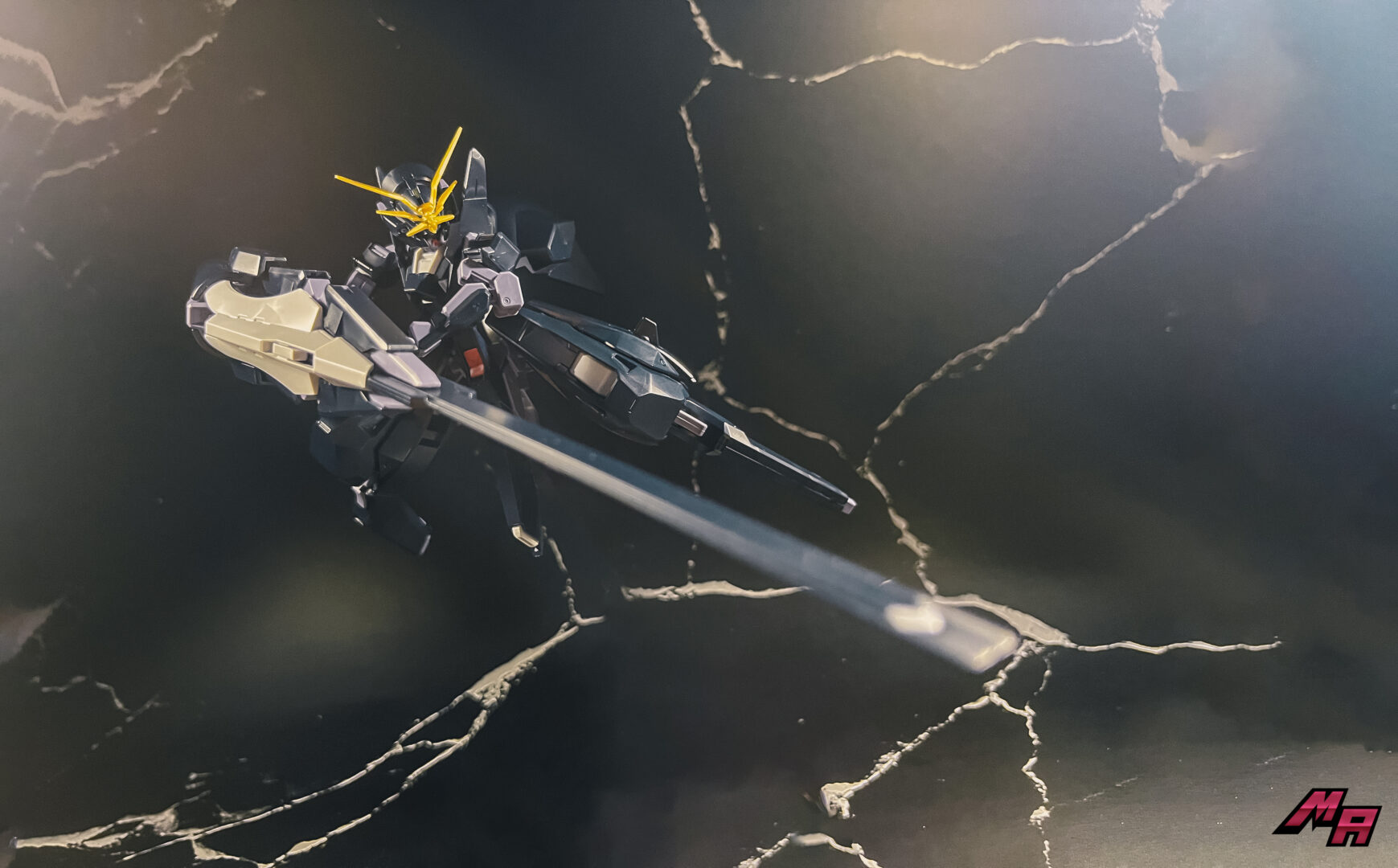 – Gimmicks: A special unit will come with special gimmicks:

TR-6 Woundwart has a complicated transformation mechanism (using part form) into MA mode. If you choose to build in Psycho Blade form, this mechanism will be omitted (mainly due to the change in leg structure). However, you can still change the mode for it in this form by keeping the joint position relatively.

Inside the 2 lower leg parts, 2 long parts can be pulled out. They were used as the Woundwart's ground contact stand. Although they are only 2 thin parts, they can completely hold the whole body when standing without falling backward.

The TR-6 is a unit with a mechanism to combine other MS parts. Thus its arms and legs can be folded in and linked to other MS parts via linking parts. According to the manual, it can use Barzam's arms and legs (AoZ Reboot ver.)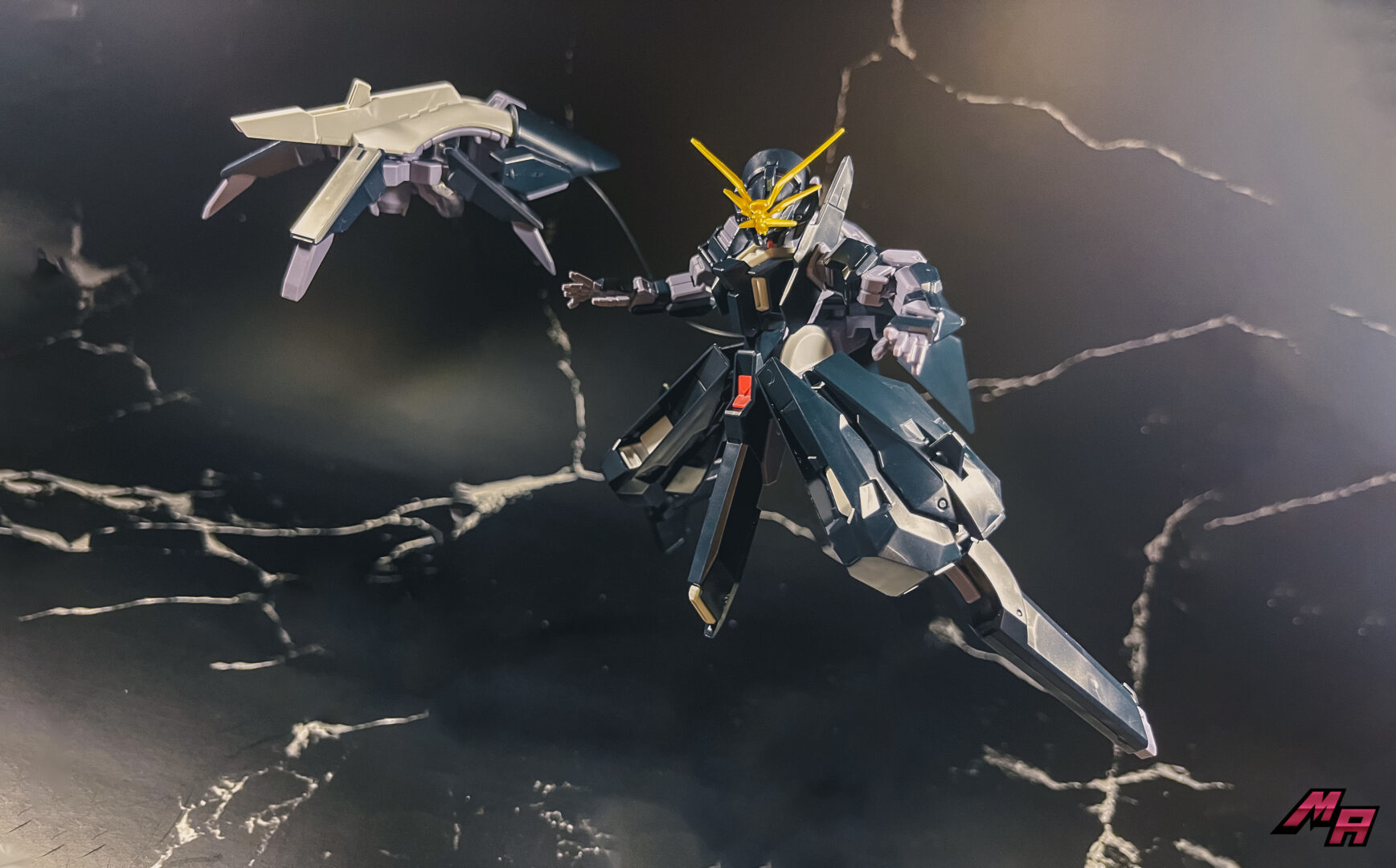 – Accessories:  Its only weapon is the Composite Shield Booster – a special integrated weapon of the Tr-6 series that comes in two forms, the long beam rifle, and the long beam craw. When in long beam rifle mode, it can be used as a rifle or melee weapon. The blade part has only one form (cannot be opened and closed to transform). However, its sub-arm in this form cannot be attached to the arm for fixation

The blade part can be disassembled and the parts can be switched to long beam craw mode. When in this form, it can detach the sub-arm to attach to the arm and has 2 more wires to connect to the sub-arm. In addition, Bandai also gives us a pair of open hands and a pair of bases commonly found in HG kits.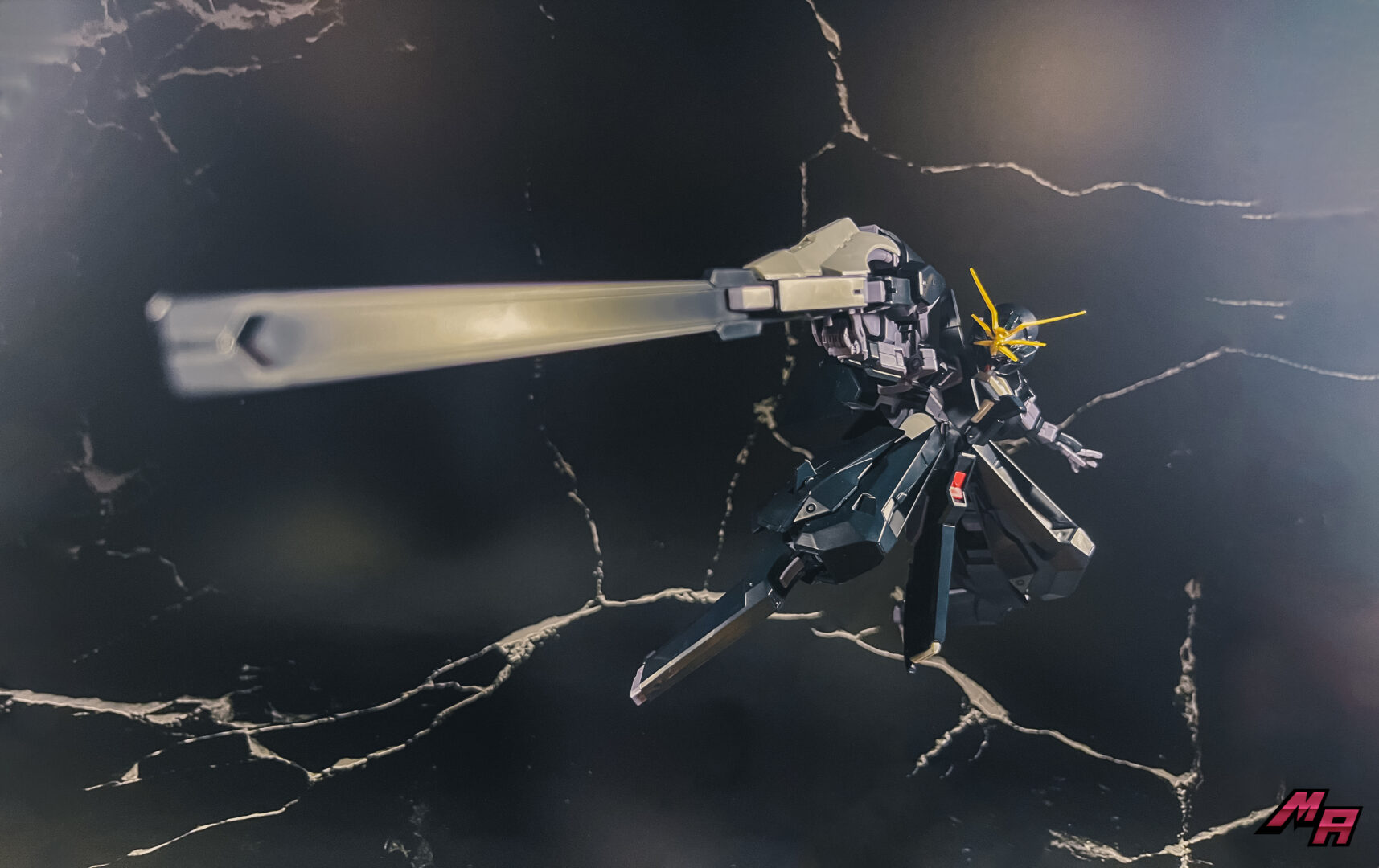 –> Overall: The HGUC Psycho Blade is a worthy kit to try if you are looking for a kit with a unique design and are a fan of the rabbits from the Advance of Zeta series. Even if it's a P-Bandai model, it would be nice if you could buy 2 models and build 2 different modes. Hopefully, Bandai will continue to make its next variants like Hyze'n-thley II or Rehaize.