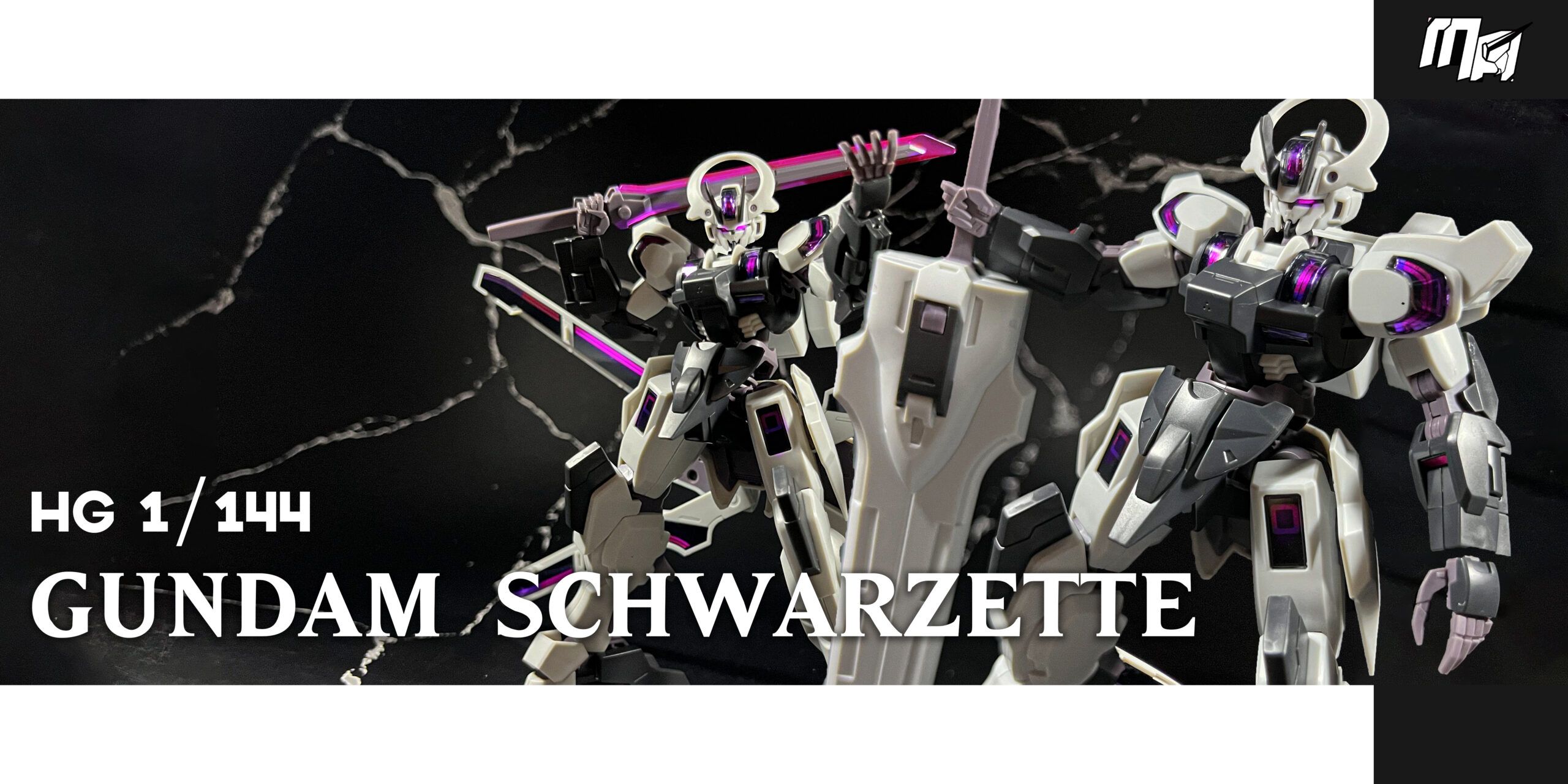 Kit review: HG TWFM 1/144 Gundam Schwarzette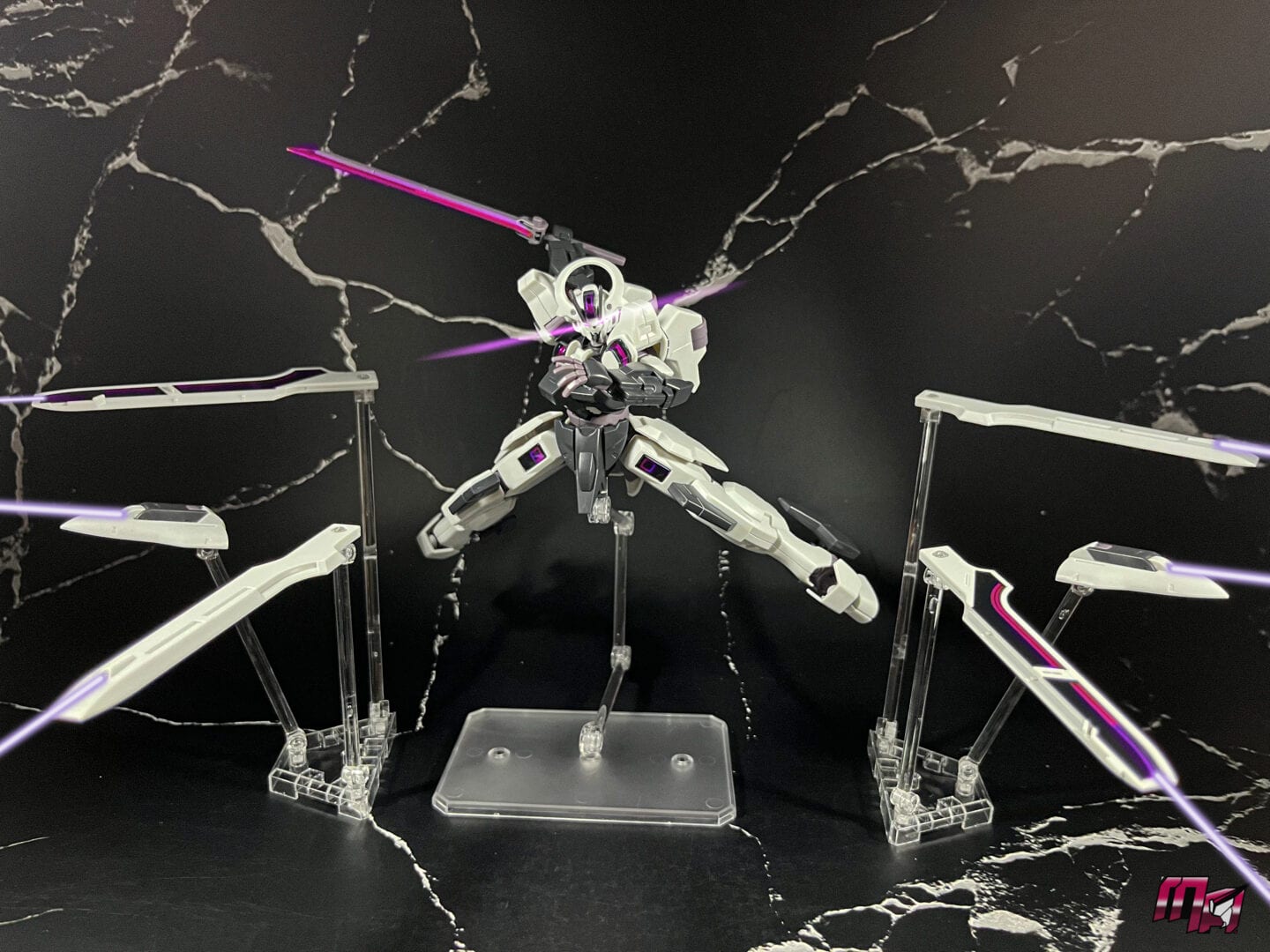 The Gundam design that we all love, but hate how it was used in the show. Jeturk Heavy Machinery developed Schwarzette as a successor to the 5th generation demonstrator, the Daribalde. The introduction of the GUND FORMAT provided to Jeturk Heavy Machinery has set its development back on track. The long-sidelined Schwarzette was reborn with GUND-ARM – in other words, a GUNDAM. Bandai really kept us in the dark on who was going to be the pilot of this suit until the end. And ultimately turn it into one of the coolest Gundams in the show but was barely used in a meaningful way. Even so, the kit of this design is pretty amazing.
– Info:
HG TWFM 1/144 Gundam Schwarzette
Series: Mobile Suit Gundam: The Witch From Mercury
Price: 2090 yen
Release date: Jul 8, 2023
Get yours
here
!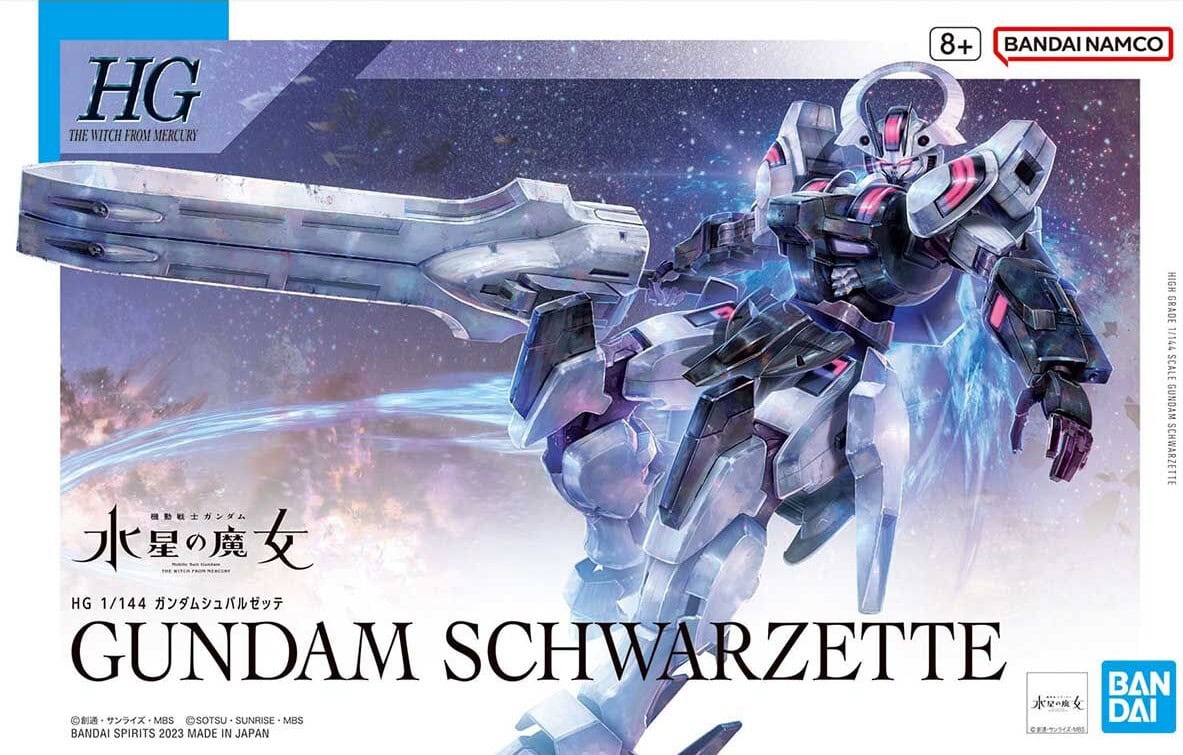 – Design: Because it is a machine from Jeturk House, its appearance has many similarities with its brother unit, the Dilanza and Darilbalde. Its main color tone is white and black creating a feeling of a final boss (but it's not lmao). Instead of mono-eye like other machines in Jeturk House, its face is a Gundam face that lives up to its name. In addition, the arc on the top of the head along with the Permet detail parts all over the body are also prominent features of Schwarzette. The color of the permet details is pink mixed with purple instead of red like Aerial or Pharact.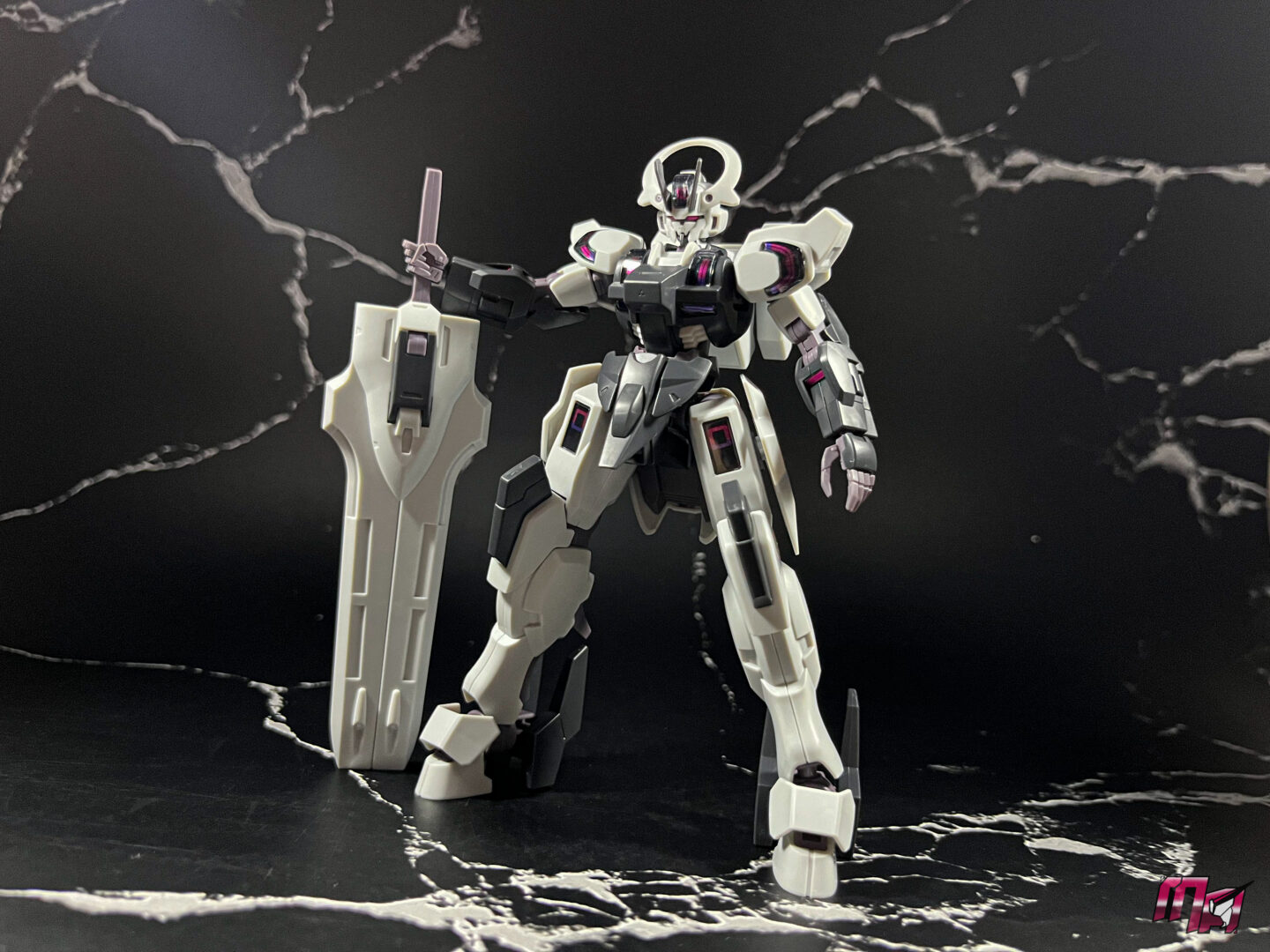 – Build quality: The plastic quality of this kit is similar to other HG TWFM models, with softness and easy nub handling. It is separated very well so there is no need to use too many decals (especially the head part does not even need to apply eye decals). The permet details all over the body are decals, but most of them are hidden behind a clear part layer.

The most special feature of this kit is that Bandai has used a hard decal for the Bit Staves to help them have a metal-like reflectivity and stick better on flat surfaces (it is difficult to paint because the part's surface do not have the mechanical details so you'll have to wing it).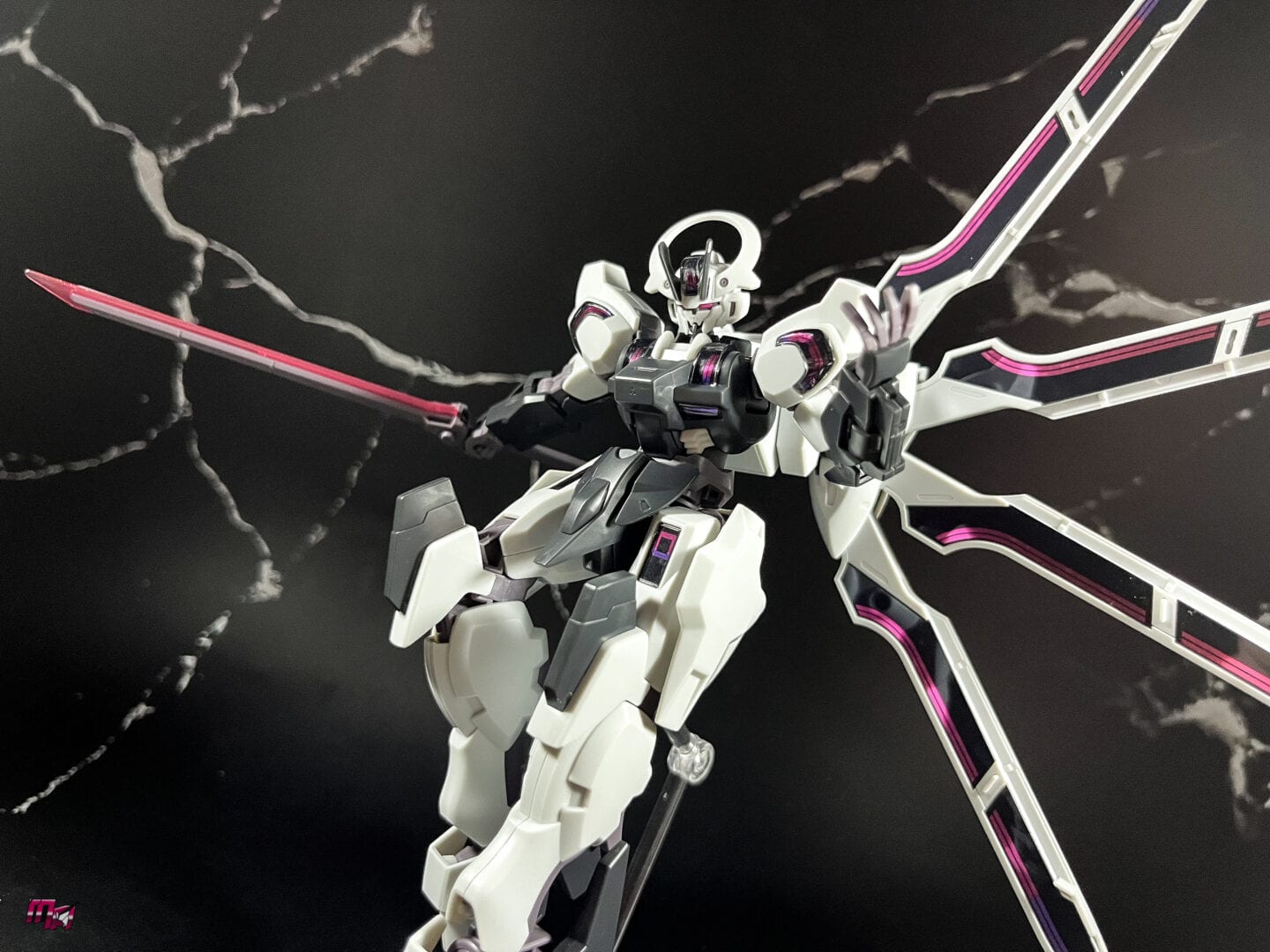 – Articulation: Similar to its brother Darilbalde, Schwarzette's articulation is also very good and flexible. Its knuckles and shoulders are so sturdy that it can hold the large Guardian across its body comfortably for long periods without falling. The waist can be deeply folded to help it pose better sword positions. The knee joint when flexed can push the armor up. The foot joint on a pivot and the two rear claws that can be pushed down make it more stable even when wielding a heavy sword.

One of the downside is the kit doesn't include a slanted hand parts so it cannot hold the sword upright like in the anime. It is one of the coolest scenes in the show but we cannot recreate it with just this kit. However, you can definitely use other kits' hand parts – especially those with a "dueling" aesthetic like Gyan, Siegrunde or Vidar.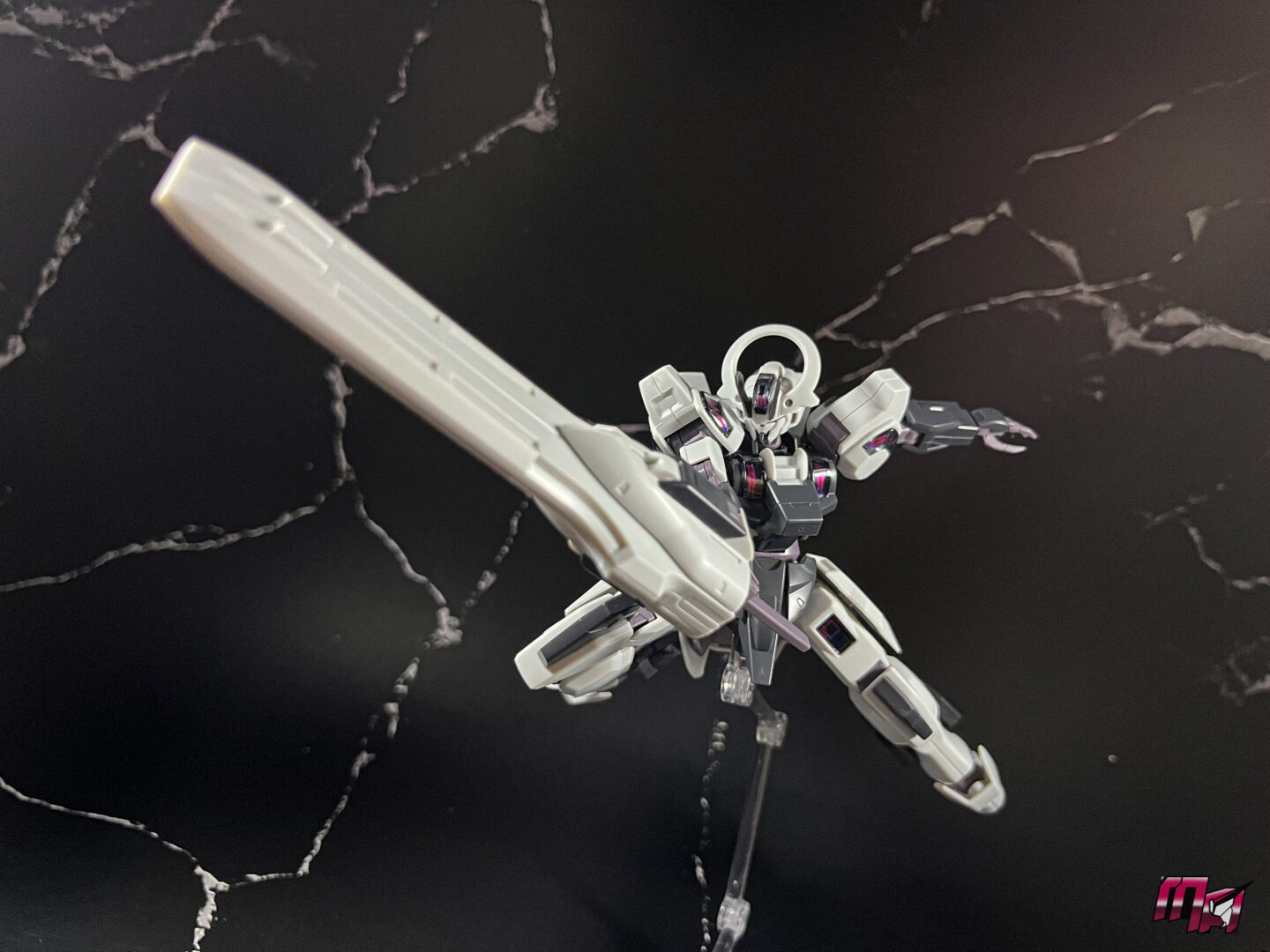 – Accessories & Gimmicks: The selling feature of this kit. The Schwarzette has only one built-in weapon in the form of a greatsword called Guardian that is made up of many parts with multiple functions:

+ Guardian Sheath: In this mode, it is a great sword made up of many gund-bits. In addition, it can also pull the auxiliary handle hidden on the sides of the sword to use as a large gun.

+ Guardian Draw: In this mode, the great sword will be split into 6 Gund-bits (4 long and 2 short), and a beam sword is hidden inside. To use these bits you need a dedicated base of the HG TWFM series.

+ Guardian Marionette: This is the most special mode where 6 bits can be attached to the Schwarzette body by small connectors. In the manual, Bandai shows us that they can be mounted in 4 different basic modes. However, you can form any other shape depending on your creativity. This is a big plus of this kit.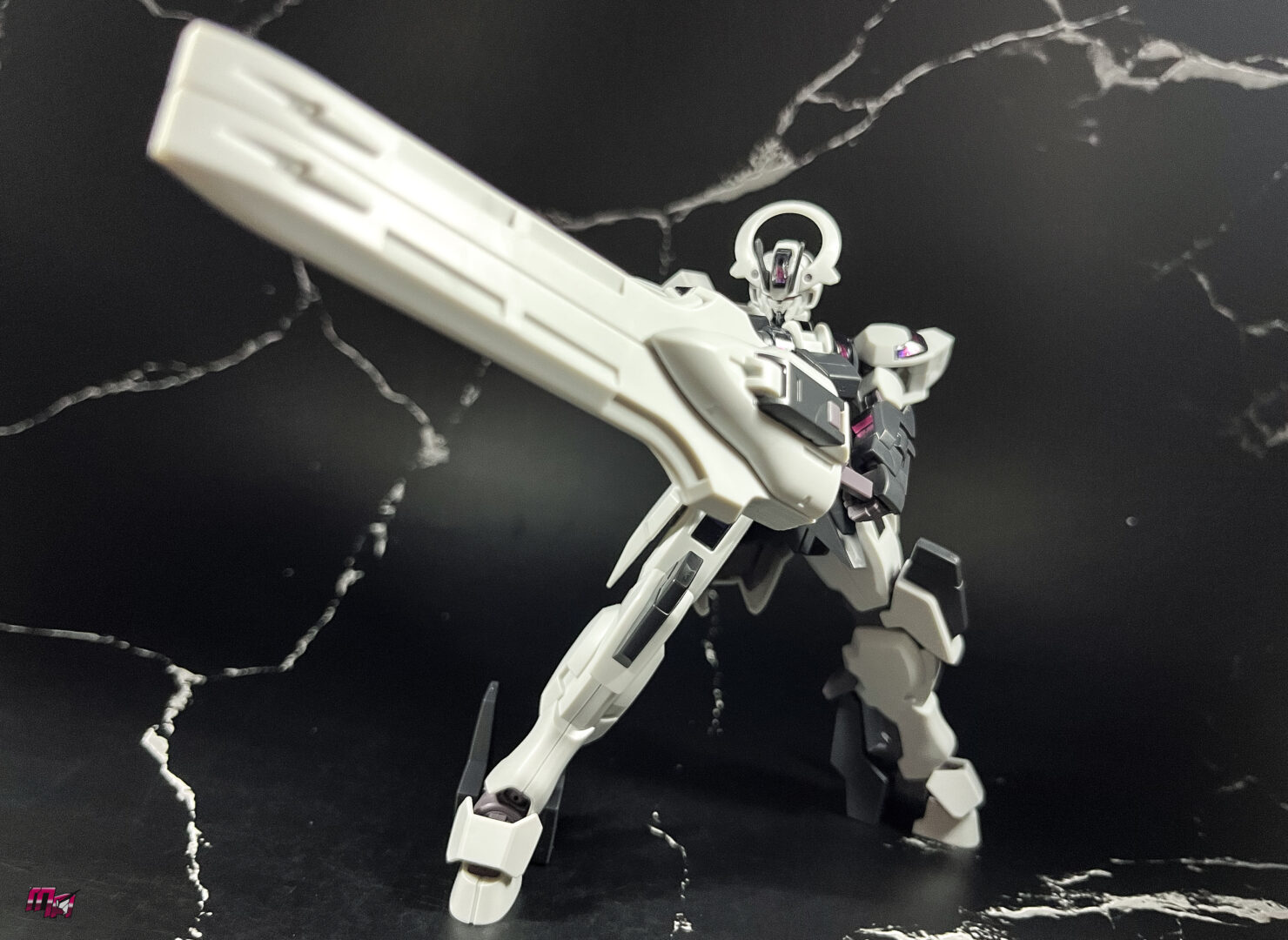 –> Overall: With its cool design and special gimmicks, Schwarzette definitely is one of the most playable kits of the HG TWFM series. Although it doesn't show much in the anime due to its short duration, this kit has shown that it still has a lot of special abilities. With the Guardian's mechanism, you can completely buy multiple kits to create your session.