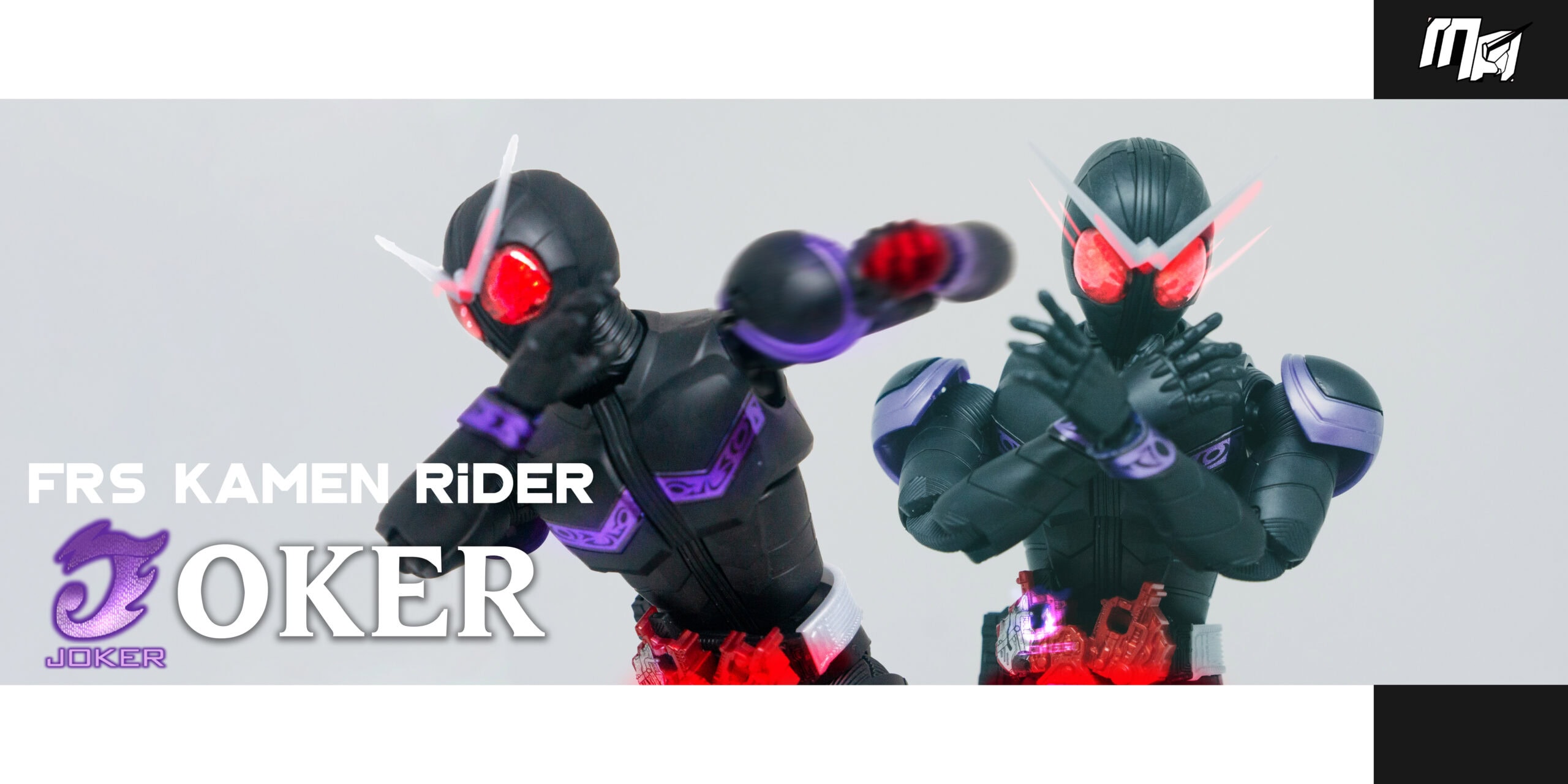 Kit review: Figure-rise Standard – Kamen Rider Joker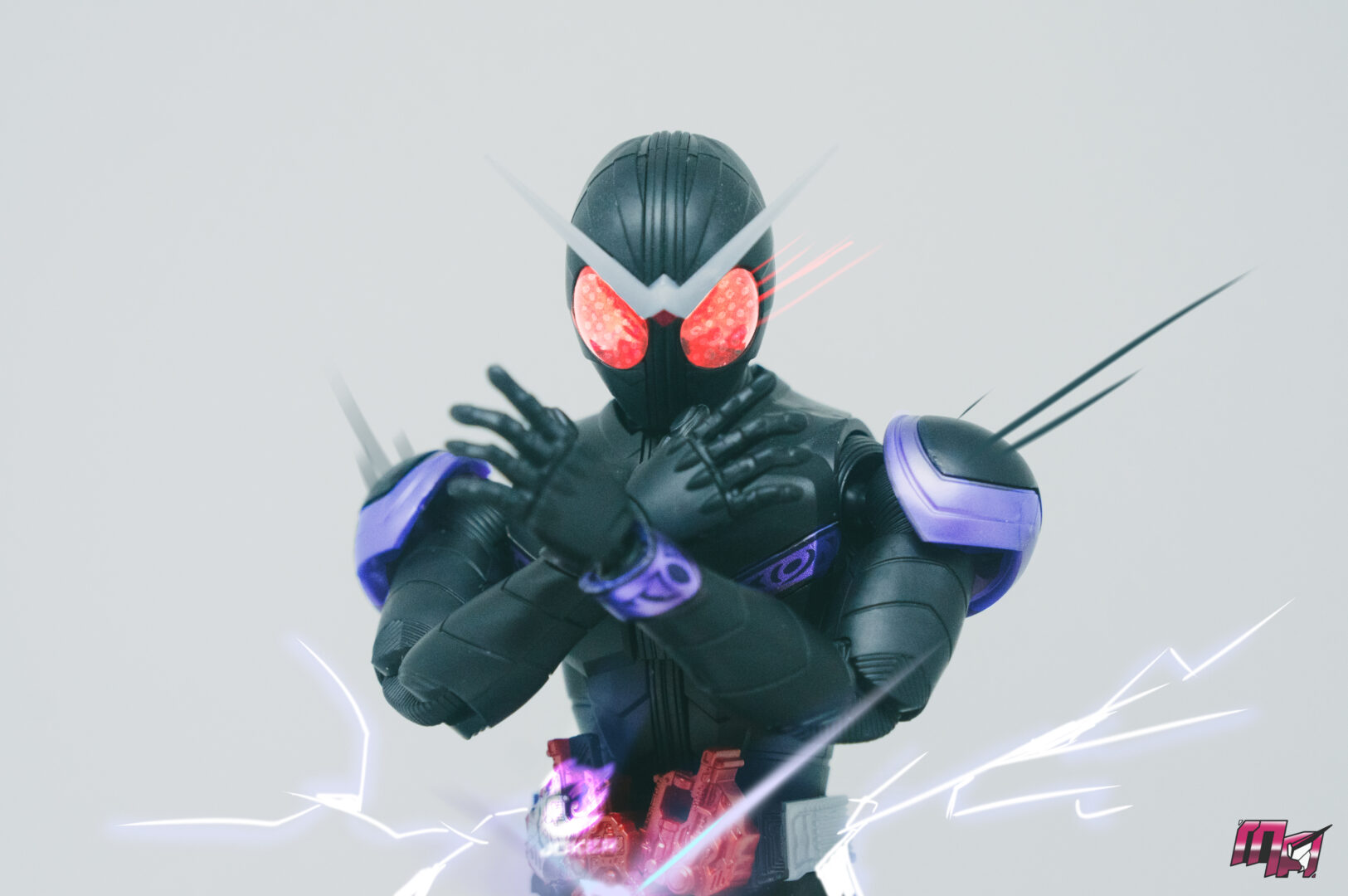 Kamen Rider W is a Heisei KR show that is beloved by many, so popular that it even got a spin-off sequel adapted into an anime series – which is the first Kamen Rider series to have received the treatment. Furthermore, Bandai also give the series some extra attention with both SHF and Figure-rise Standard line – with W having the most products released. Of course, the gimmicks of W give you many possibilities with the 2-in-1 mechanism, but today, we're taking a look at the "half-boiled" part of the detective duo – Shotaro Hidaka aka Kamen Rider Joker.
– Info:
FRS Kamen Rider Joker
Series: Kamen Rider W
Price: 3,300 Yen
Release date: June, 2020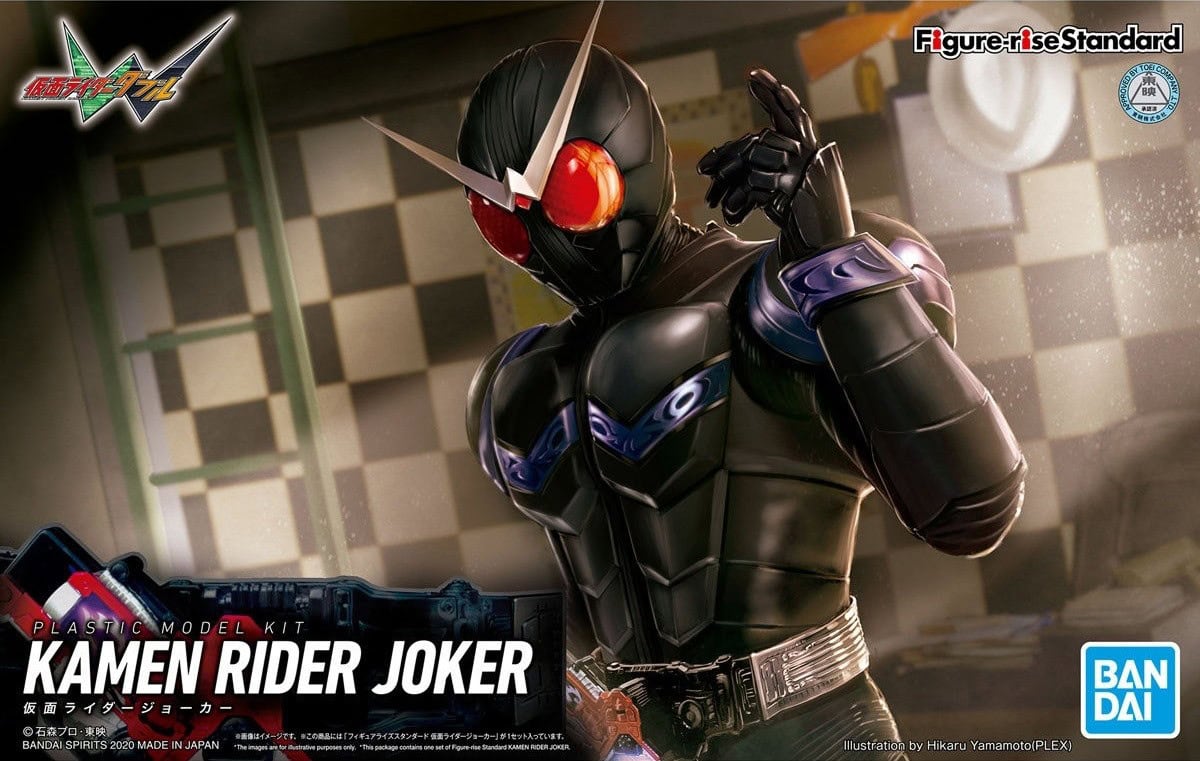 – Design: Well you should be quite familiar with this gung-ho detective that has bad luck with women. For the FRS, since it is a model kit, the price and cost to manufacturer is much lower than that of S.H.F – therefore the design is less human-accurate. The FRS has a lot of exposed joints when you do dynamic poses, but if you stick to some more basic, standard poses and pick your camera angle, the FRS looks amazing. The kit is just Kamen Rider Joker, not Kamen Rider Joker Joker so the line in the middle is black (as in this is truly Shotaro henshin). The black color of the kit with the purple accent looks mysterious and menacing – totally unlike your daily Shotaro – but rather when he get serious.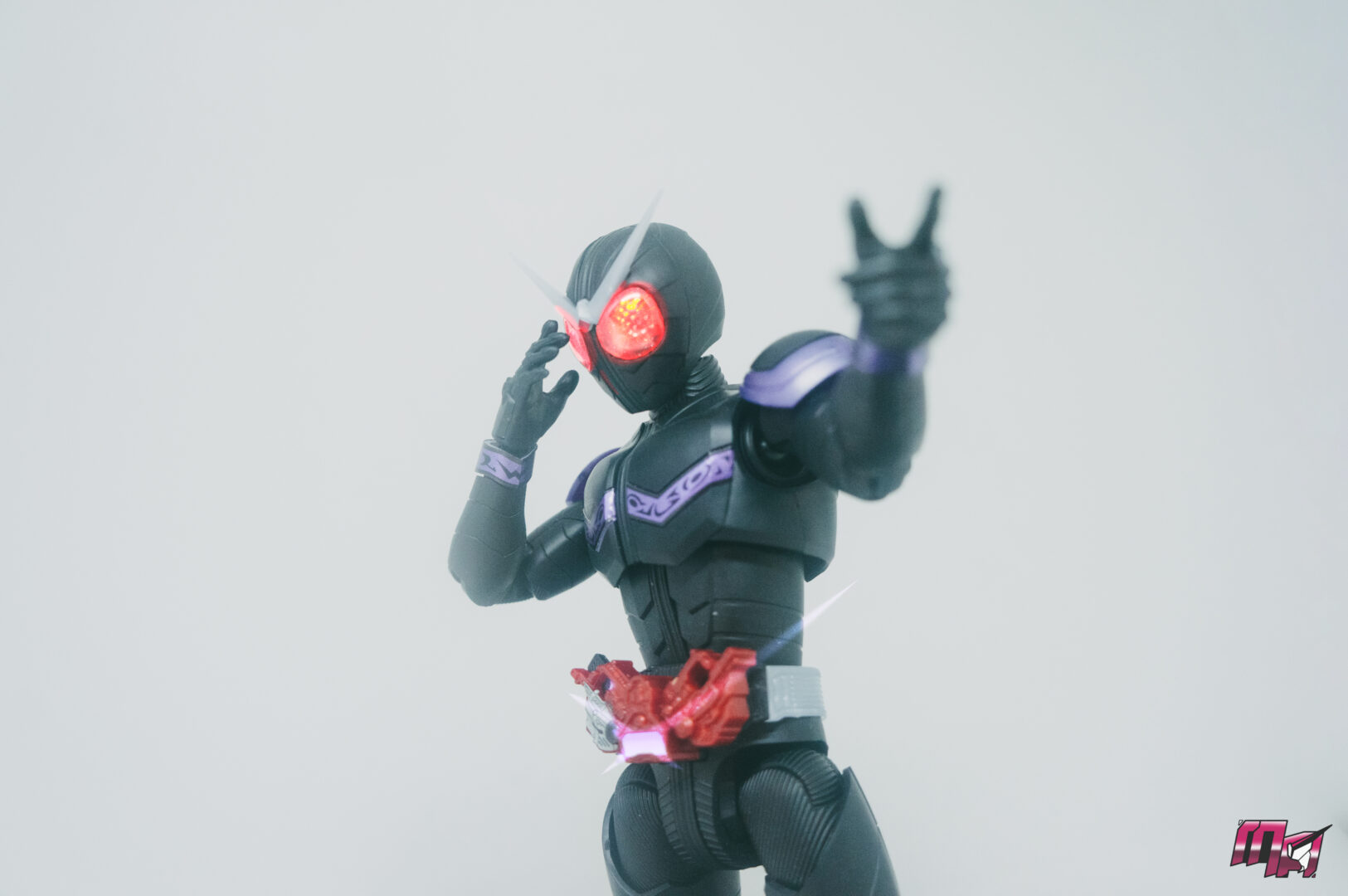 – Build quality: Definitely nothing much to complain about – aside from the stickers. The black parts are easy to clean because…well, it's black. In the worst case, a basic gundam marker will fix up every white spot you have. The purple parts' nub are all covered by the body parts so not much to worry about. You might want to be extra careful with the horns though since it is quite thin.

I also recommend using the Mark Fit strong solution to better apply the stickers, especially for the driver and the bands around the shins.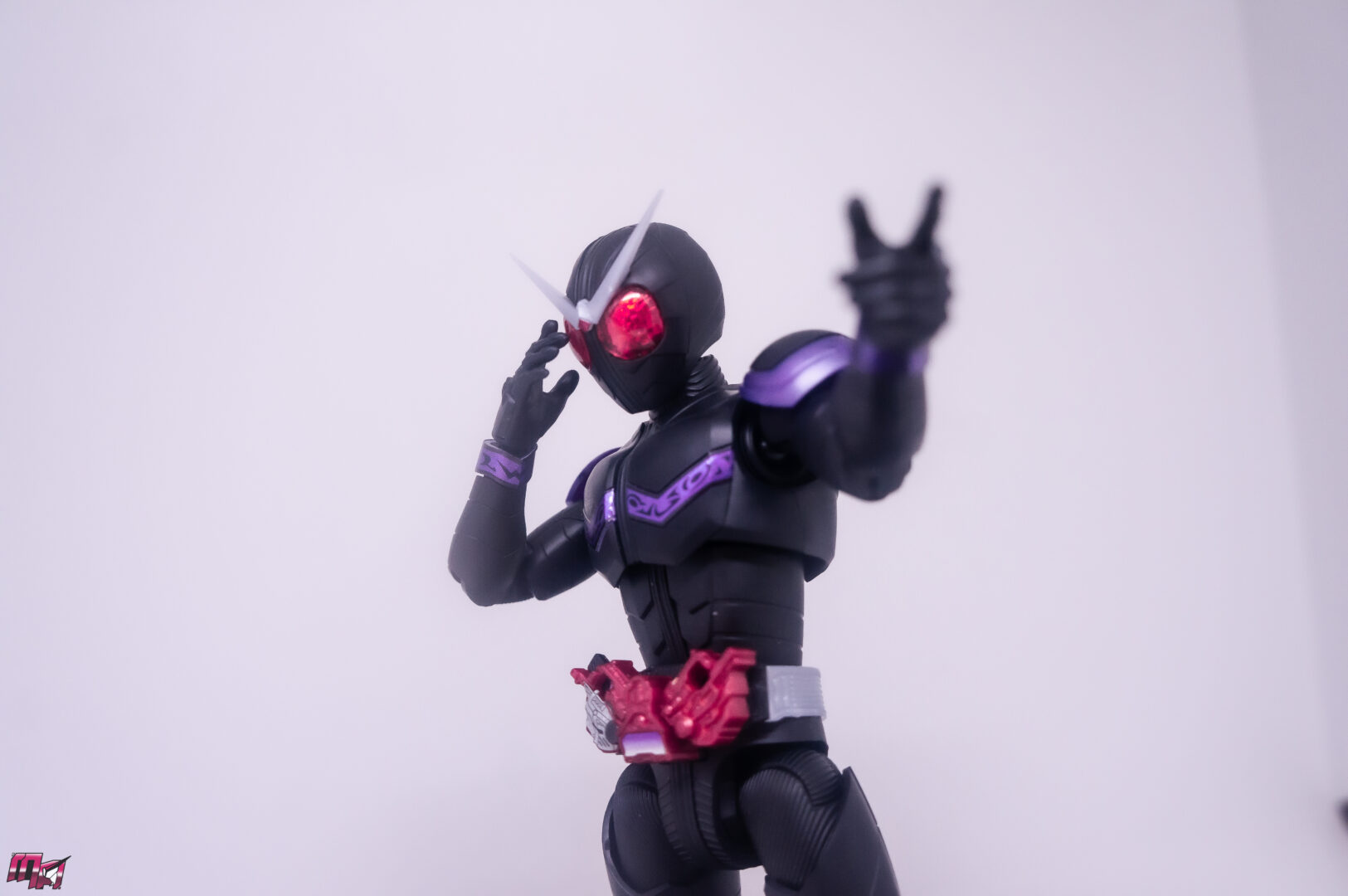 – Articulation: Where the FRS loses in terms of looks, it excels back in terms of movement. The FRS Kamen Riders are superbly articulated, unlike the Ultraman suits one. The elbow and knee joints (and in some case the hips) might look awkward during certain poses, but if you angled the kit correctly, it will look more natural. The kit can pull off all the moves that Shotaro uses, as well as some more "extreme" one. One downside is the torso is a bit bricky so the ab-crunch isn't as good as some other Kamen Riders, but it's still very decent.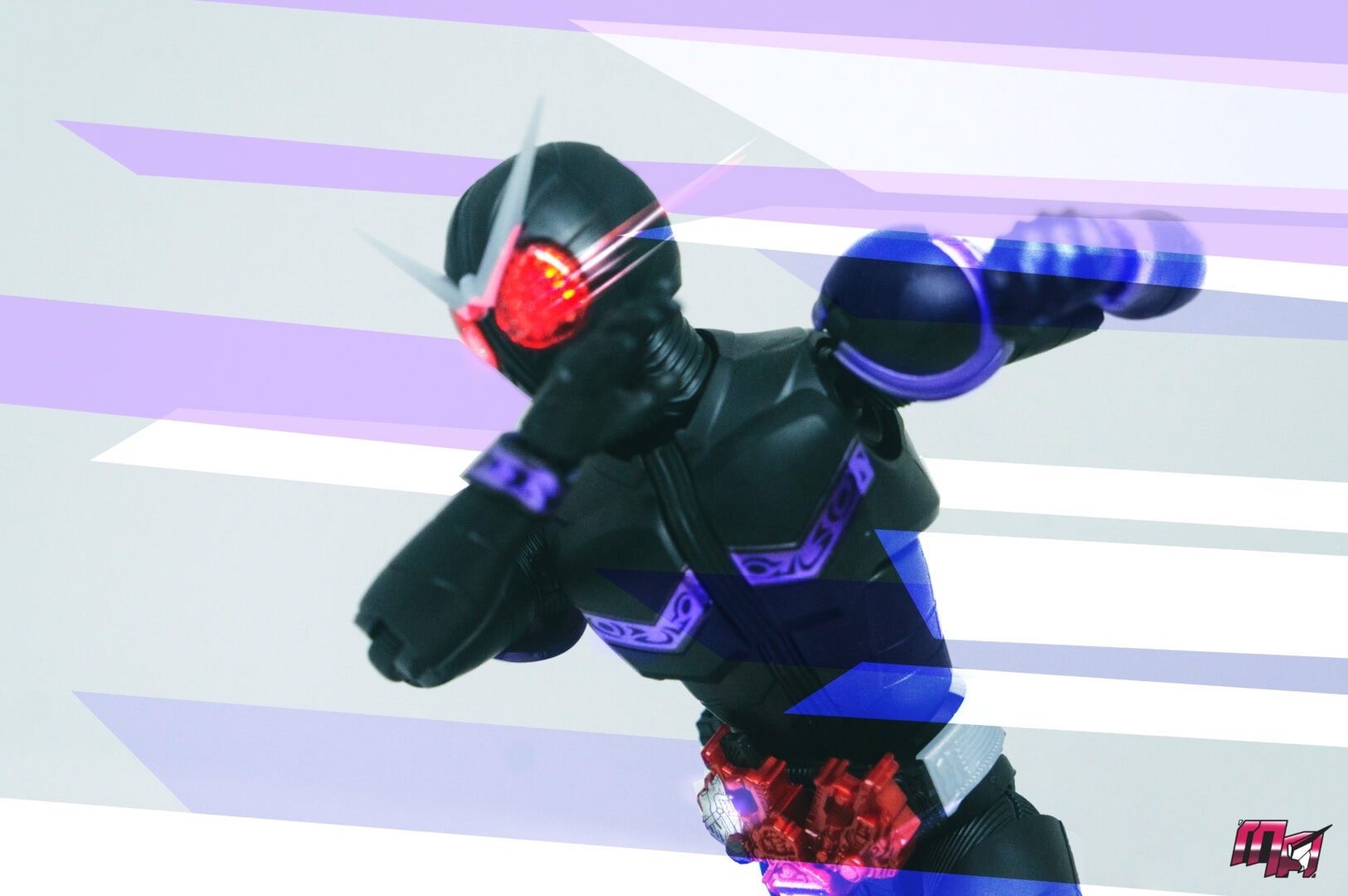 – Gimmicks: Of course, the most popular gimmicks of W is the changing half-and-half. Of course this kit is capable of that since all W kits are from the same mold. But you'll need another W form to create more forms since the Joker comes with 2 black halves. But the option is there for you.

Another is the driver, it can close and open just like in the show. You can insert any types of Gaia Memories in it. A Memory can be inserted into the slot on the side for the Memory Break Maximum Drive as well. This form is quite a minimalistic form so there's not much else. If you combine it with others like Luna, Metal, Trigger and Heat, it will be much better.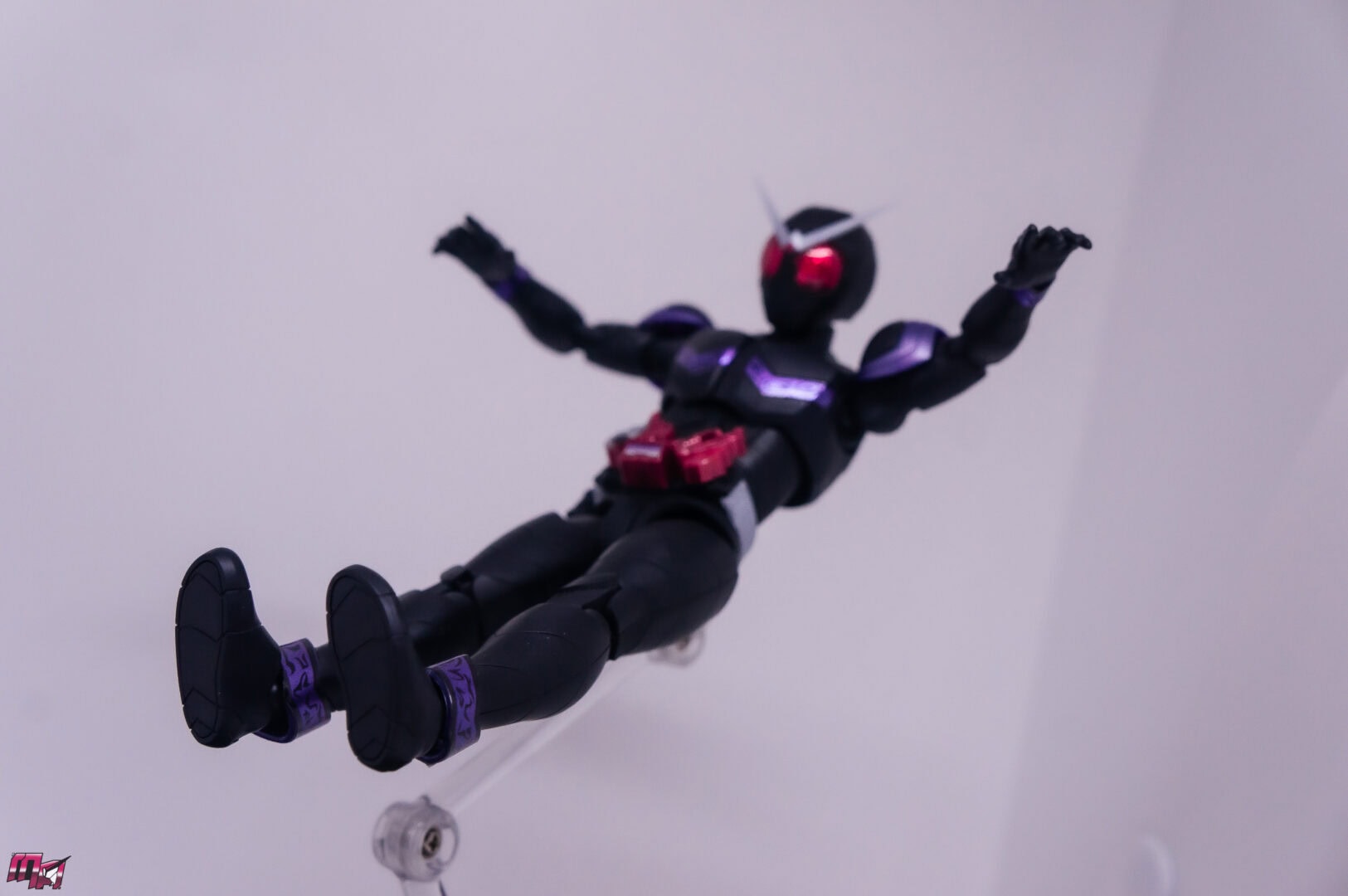 – Accessories: Since this form is quite minimal, the most accessories we get are interchangable hand parts

x 2 closed fist
x 2 open hands
x 1 pointing hands
x 2 weapon-holding hands (there's no actual weapon that comes with the kit though)
x 1 stand adapter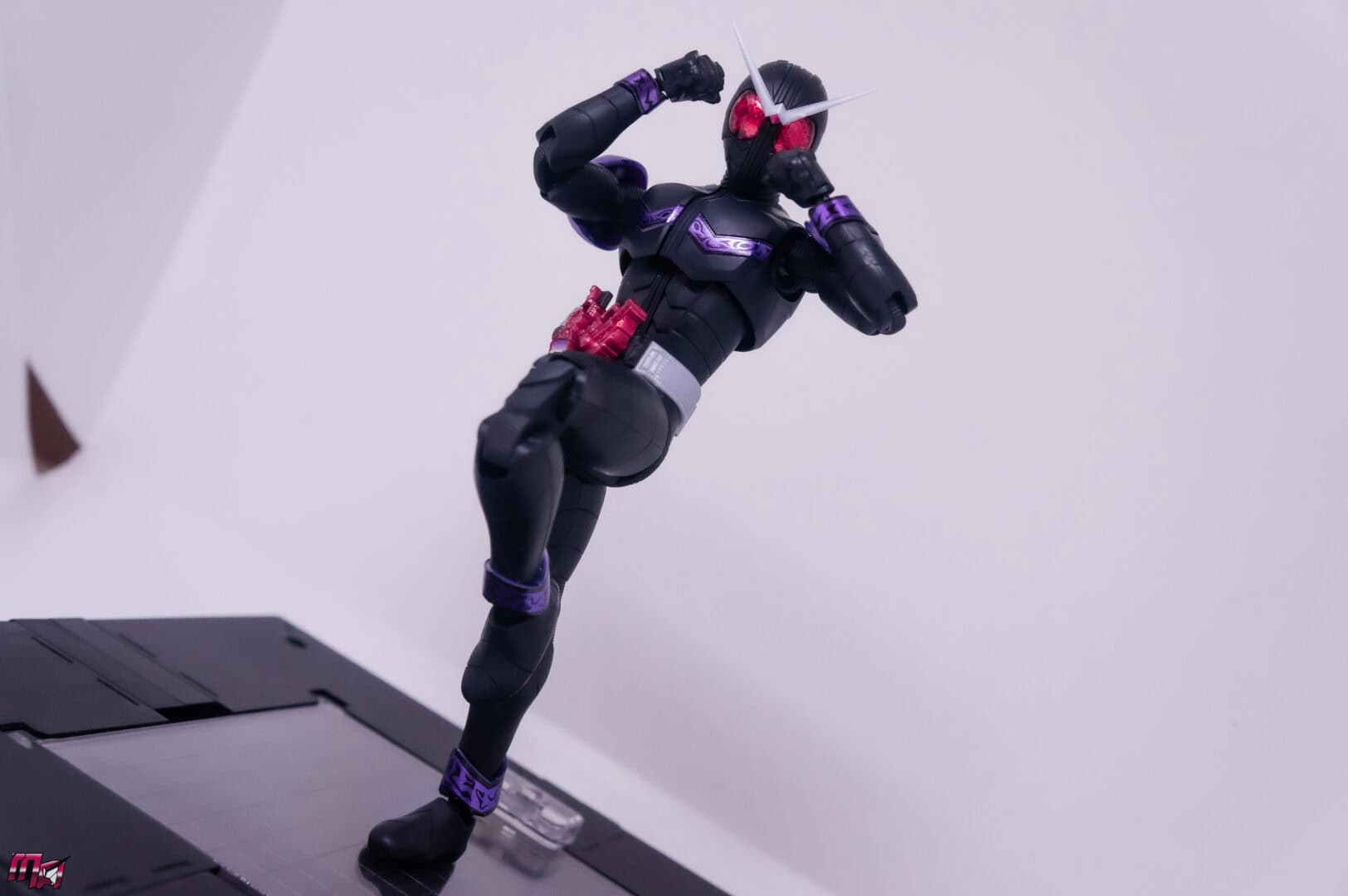 –> Overall: This is a very basic kit if you're a completionist and want to perfect your W collection. There are other forms with more playability and accessories, but if you're a fan of Shotaro – this is a good kit to buy. Despite being P-Bandai, it is very easy to find this kit all over with reasonable pricing. Great build with lots of posability and hand parts is what make a Toku kit great.