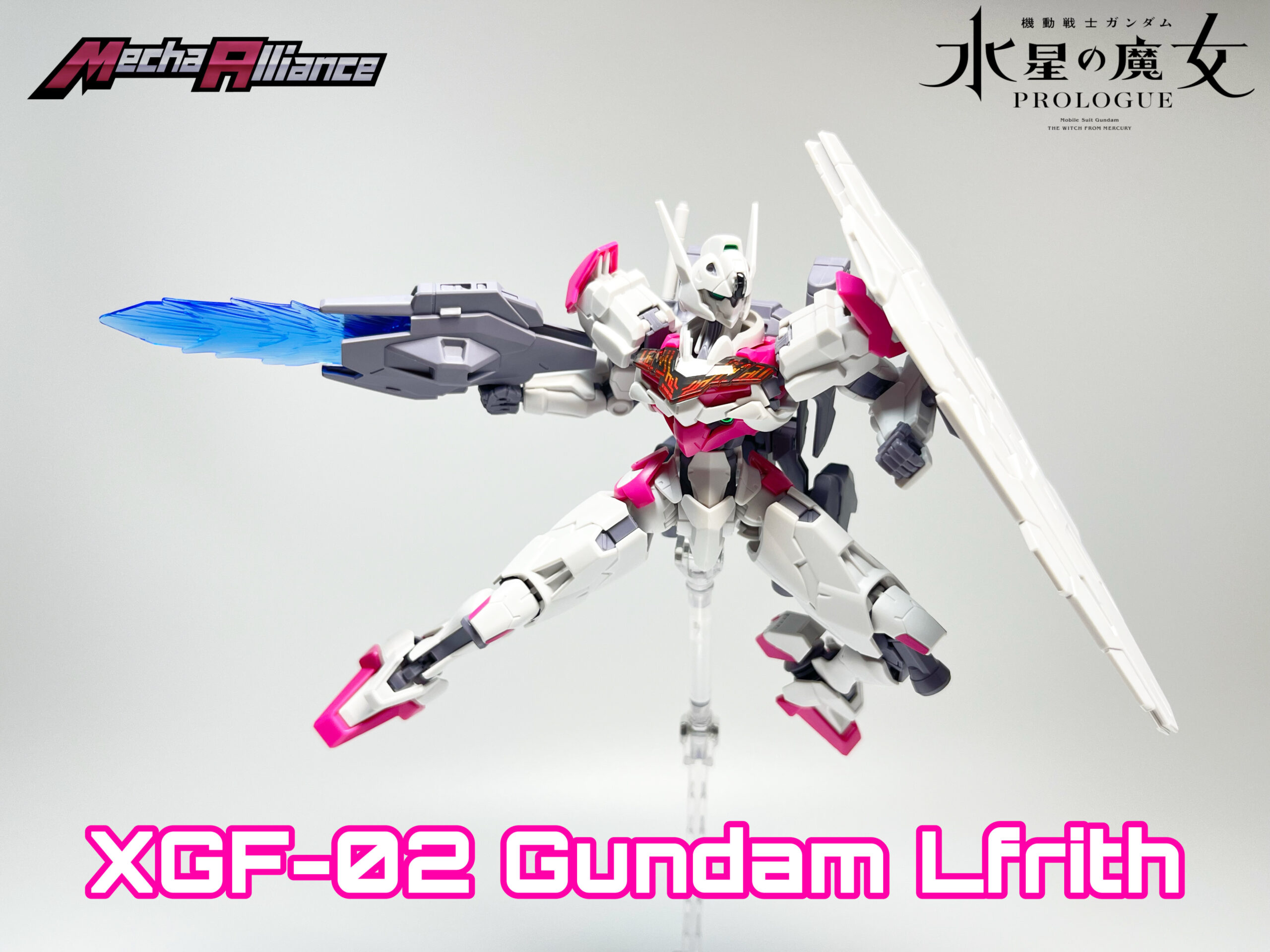 Review: Gundam G-Witch – HG 1/144 – Gundam Lfrith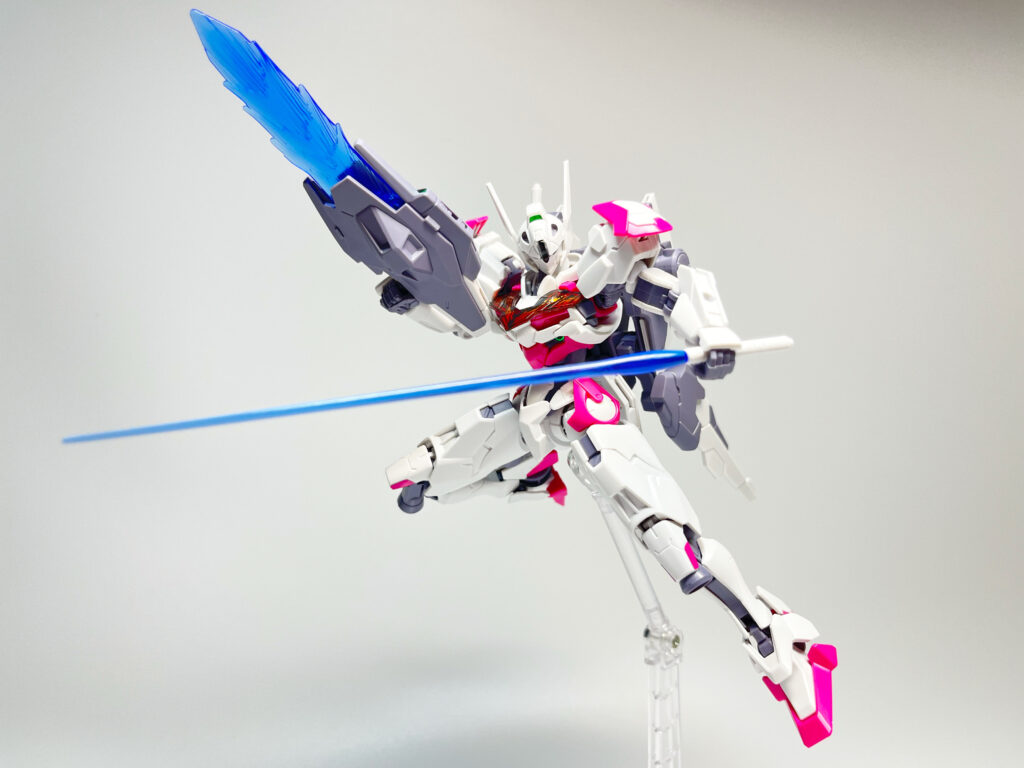 Gundam Lfrith is a prototype MS developed by Ochs Earth Corporation, a company that was established on Earth. The most prominent feature of this unit was the implementations of the GUND FORMAT, where "GUND" or innovative body function expansion technology based on artificial limb welfare engineering was refined for Mobile Suit.The Mobile Suits that incorporated the GUND FORMAT and gained cross-disciplinary fighting abilities are collectively called GUND-ARMs, and people across the world soon came to call them "GUNDAMs".
Lfrith first appeared in the Mobile Suit Gundam: The Witch from Mercury -Prologue- when it was piloted by Elnora Samaya and her daughter – Ericht Samaya.
– Info:
HG 1/144 Gundam Lfrith
Series: Mobile Suit Gundam: The Witch from Mercury -Prologue-
Price: 1760 yen
Release date: Aug 6, 2022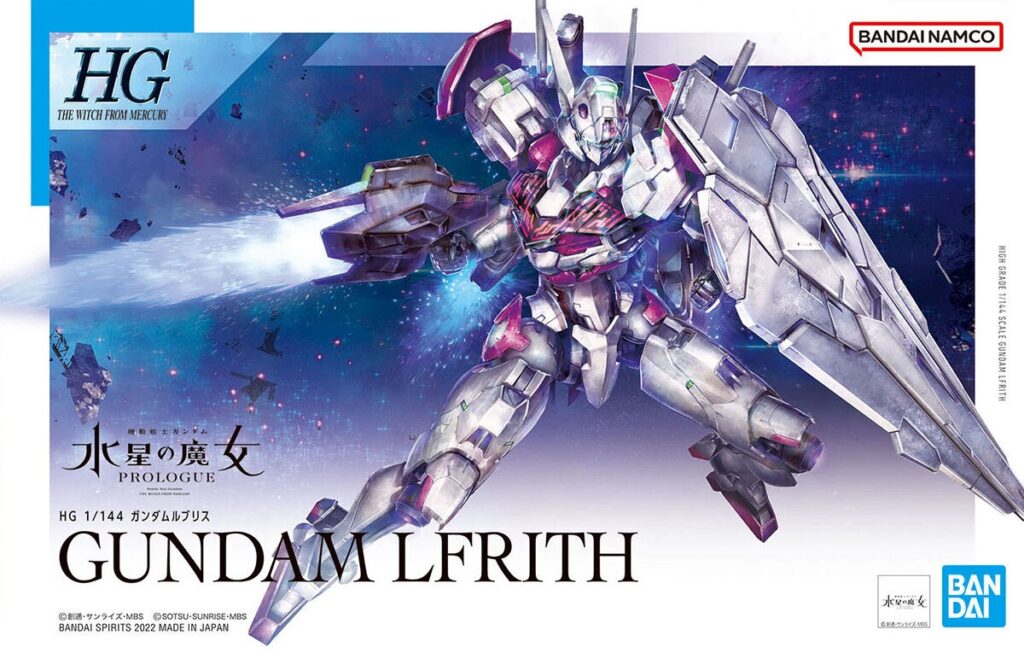 – Design: lfrith was designed by "JNTHED", he is a beginner in designing a Gundam series for the first time. Overall, it has a slim design, and the main pink and white color scheme is very suitable for a prototype. Lfrith does not have a v-fin (a typical feature of Gundam models) but instead has a black touch clear part. Its unique feature is that the chest has a large clear part with details like electronic mainboards. In Bit Form when Bit Staves are attached to backpack and guns, Lfrith has a more "finished" form than the original.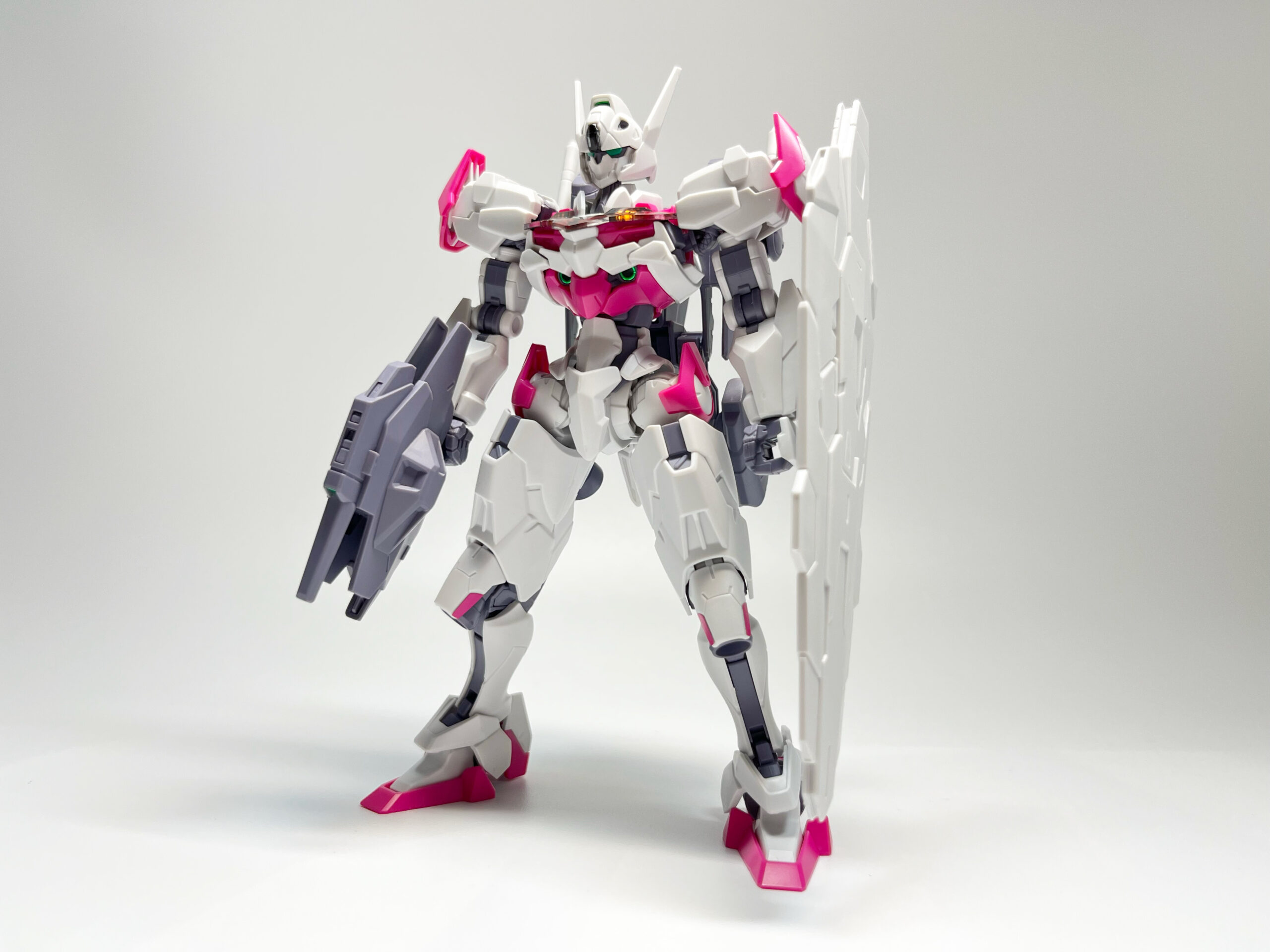 – Build quality: As always, Bandai's plastic is still very good to put together and easy to handle nubs. Lfrith doesn't use too many decals. The head part has a green core part inside, so the eyes and sensors don't need to use the decal (You can still use them if you like the glossy color of the decal). Especially the details on the large clear part before it is completely painted and printed in color, this is a new technology of Bandai used for the first time in this new Gundam kit series. In addition, there are still 2 decals printed in color on the inside to stick on an extra clear part to use when you want to change modes. I appreciate this new point of this kit.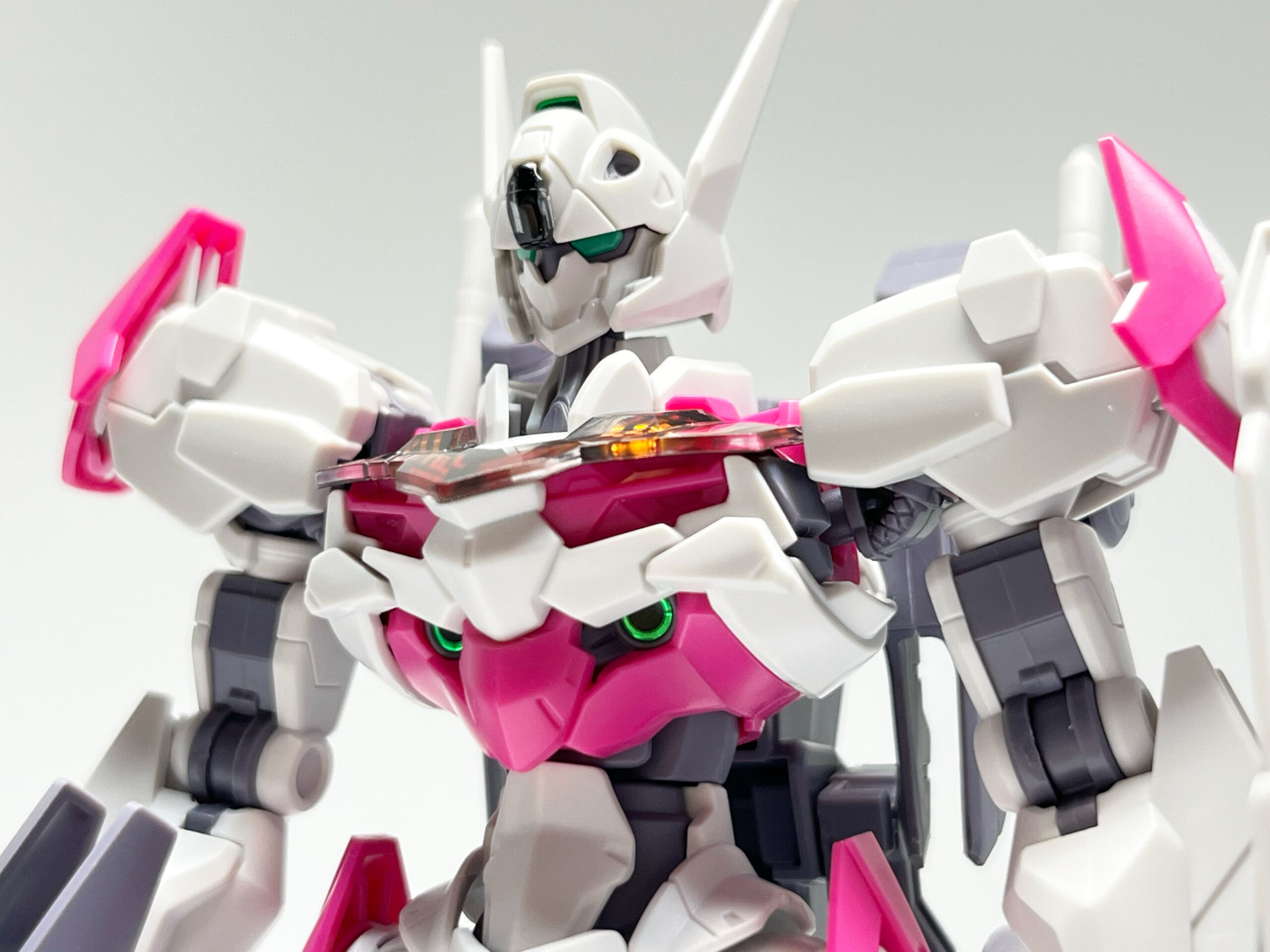 – Articulation: Lfrith's articulations are all very solid and can move flexibly. The waist joint has a pretty good margin. The two sides of the shoulder armor can be pushed up and down to increase the amplitude of the arms. The elbow joint does not use a double cleavage but a circular joint. The shin when moving will move both the exhaust and armor at the knee joint. 2 feet can rotate 2 parts front and back, which is very suitable to help it keep balance.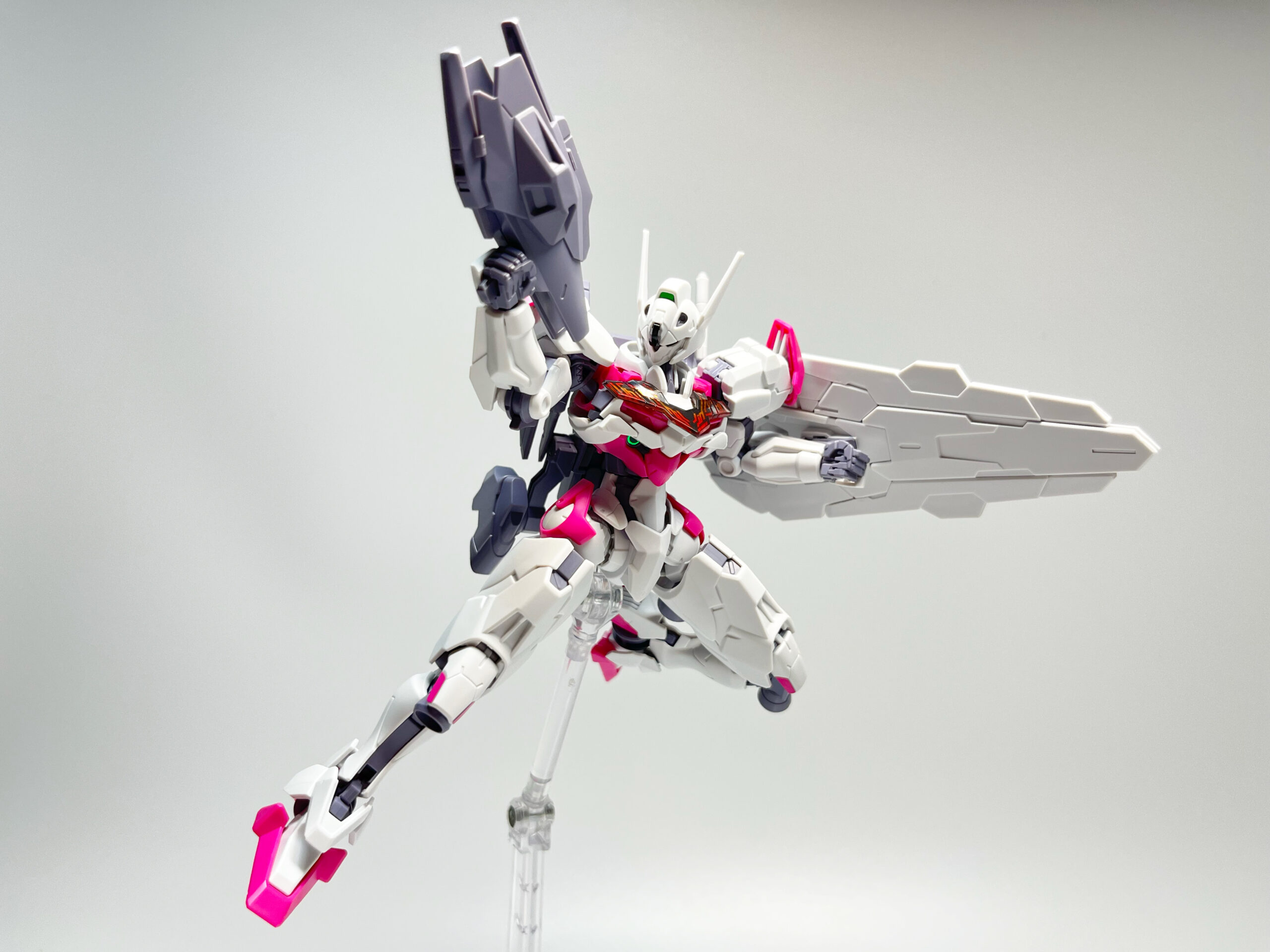 – Gimmick: For a basic prototype Gundam, it doesn't have too much gimmick. The clear part with the mainboard details can be removed and replaced with a black clear part and vice versa corresponding to 2 modes like in the anime. It has a unique feature that has never been seen in previous Gundam series in that it can separate Bit Staves from shields and attach them to backpacks and back skirts. This explains why its backpack section is initially almost empty.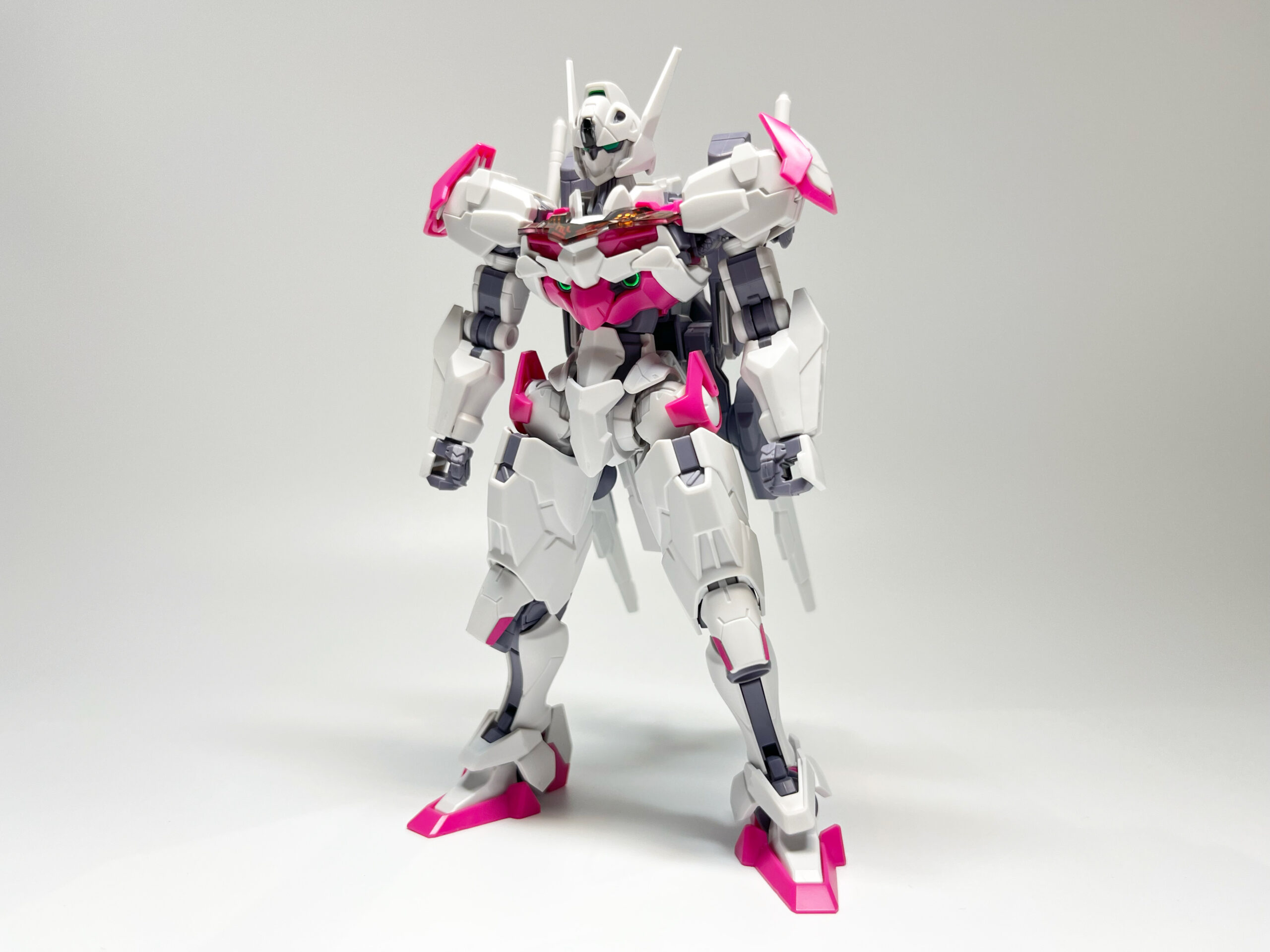 – Accessories: HG Lfrith has all the basic accessories of a gundam model like in the anime:
X1 Receiver Gun/Beam Blade/GUND-BIT Rifle
X1 Compo GUND_BIT Shield/X7 Bit Stave
X2 Beam Saber
The Receiver Gun can pull the top and bottom parts to attach the beam effect to the Beam Blade form or attach the 2 Bit Stave to the GUND-BIT Rifle form. When not in use, it can be attached to the back of the backpack. Compo GUND_BIT Shield can be separated into Bit Staves that act as funnels. Unfortunately, Bandai doesn't give them a base effect to be able to use them. In addition, with a relatively cheap price, it also does not have a base included.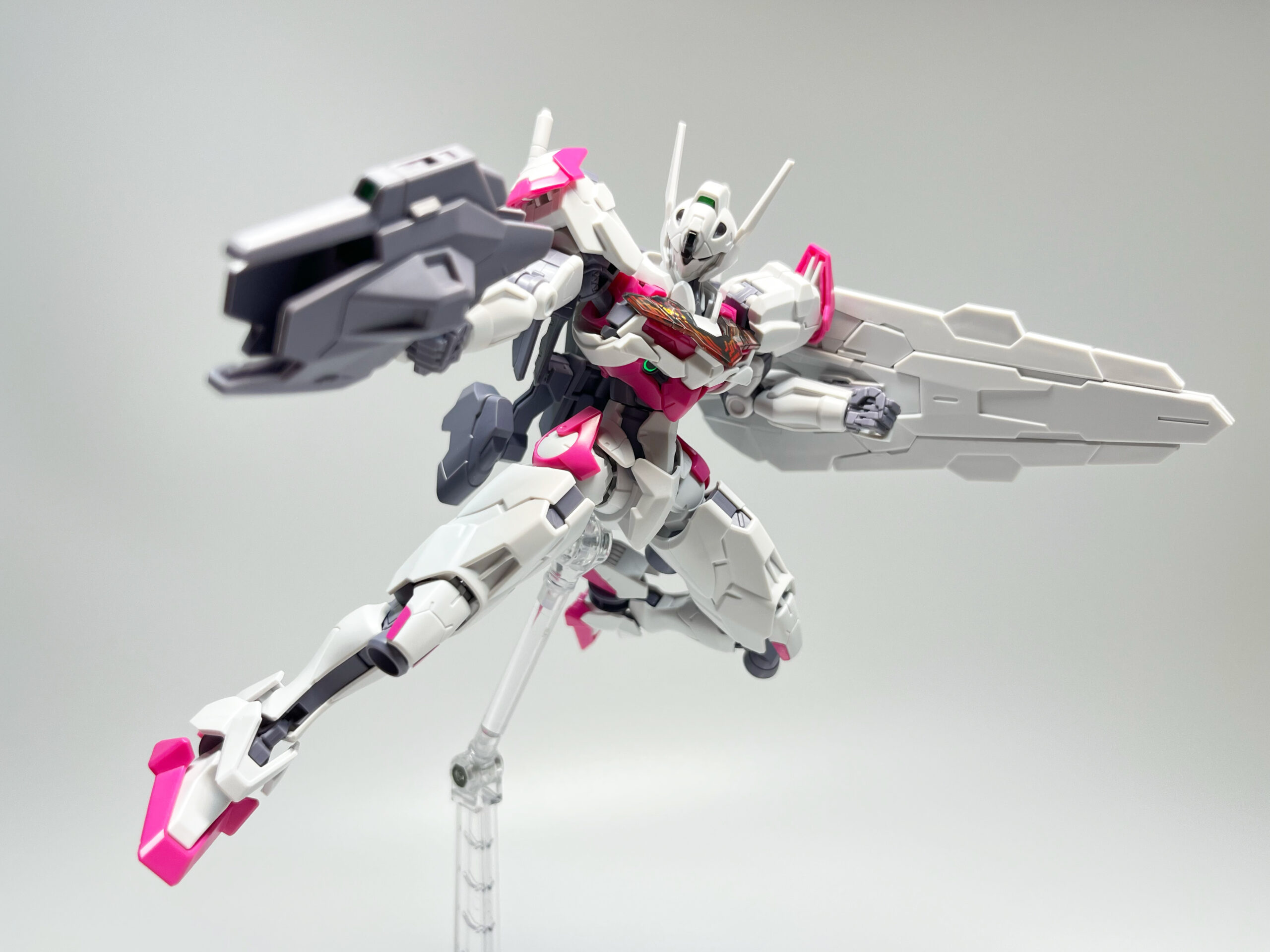 -> Overall: As the first model of a new line of gunpla, Lfrith has shown quite good quality. With a hg model at a relatively cheap price, it is worth buying and experiencing. It would be appropriate to buy with HG Beguir-Beu and sing happy birthday on your daughter's birthday (if applicable). In addition, you can wait to buy HG Aerial coming out in October with the anime Mobile Suit Gundam: The Witch from Mercury airing (๑•̀ㅂ•́)و✧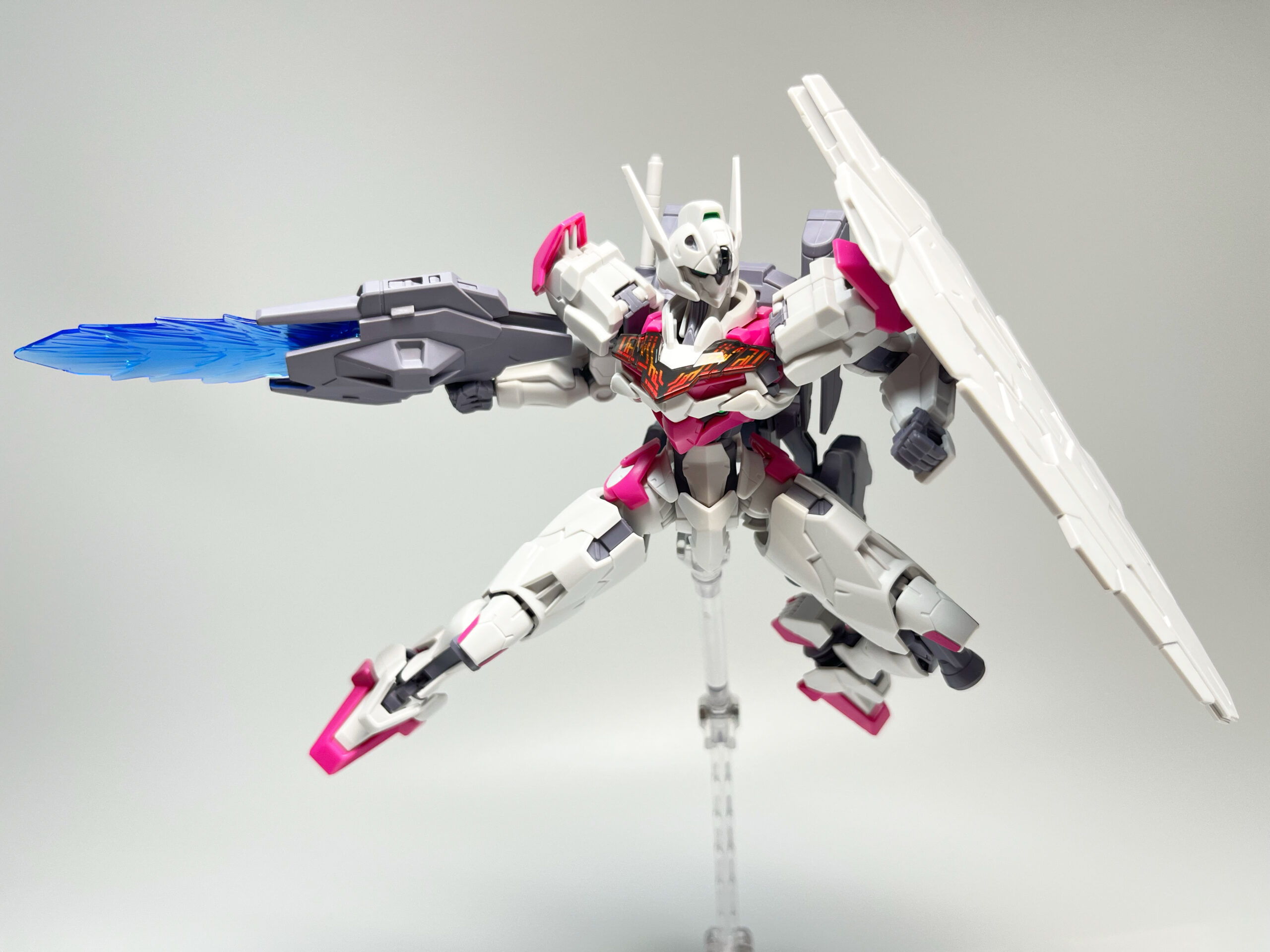 Check out more review at: