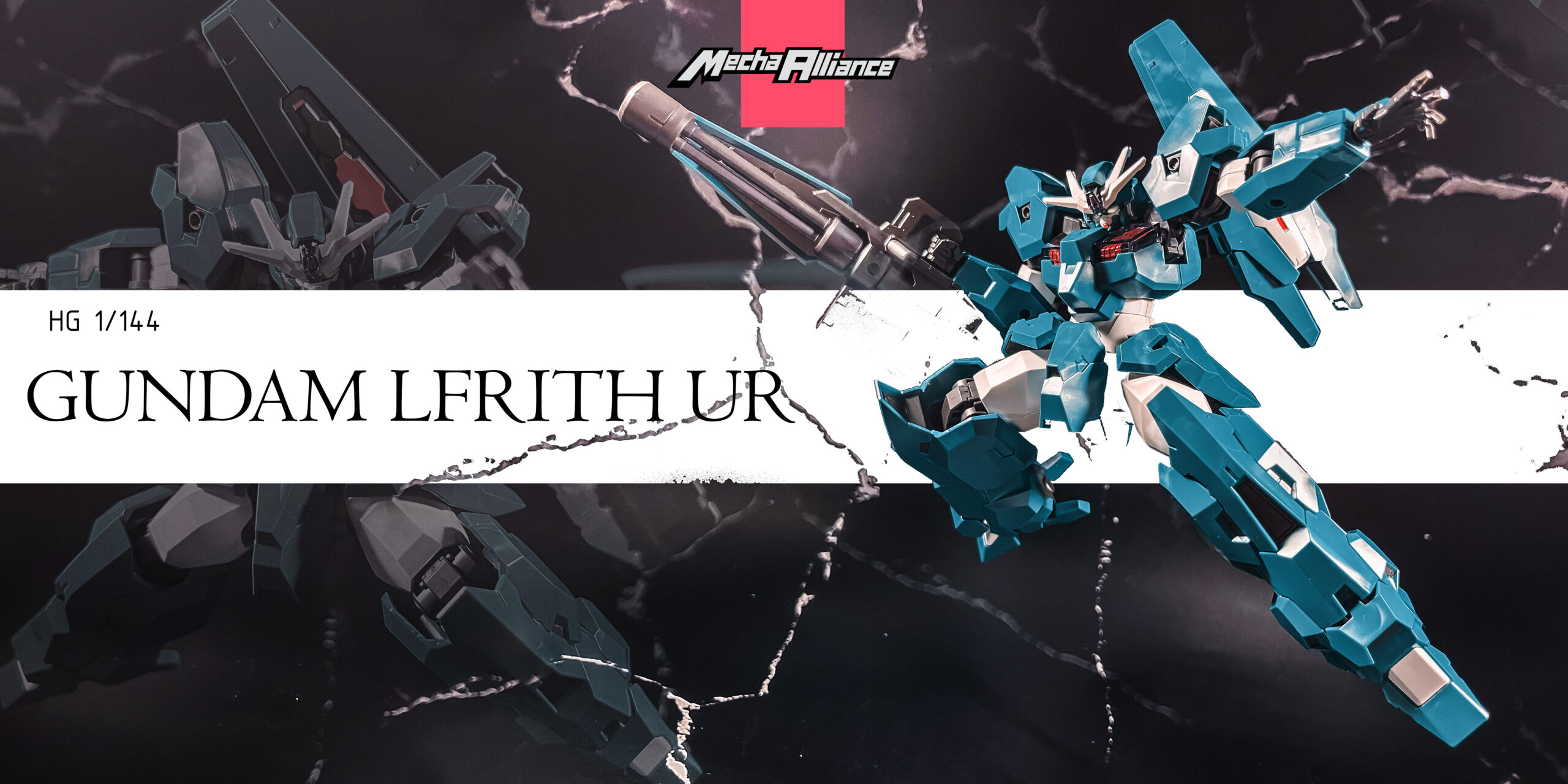 Kit Review: HG TWFM 1/144 Gundam lfrith Ur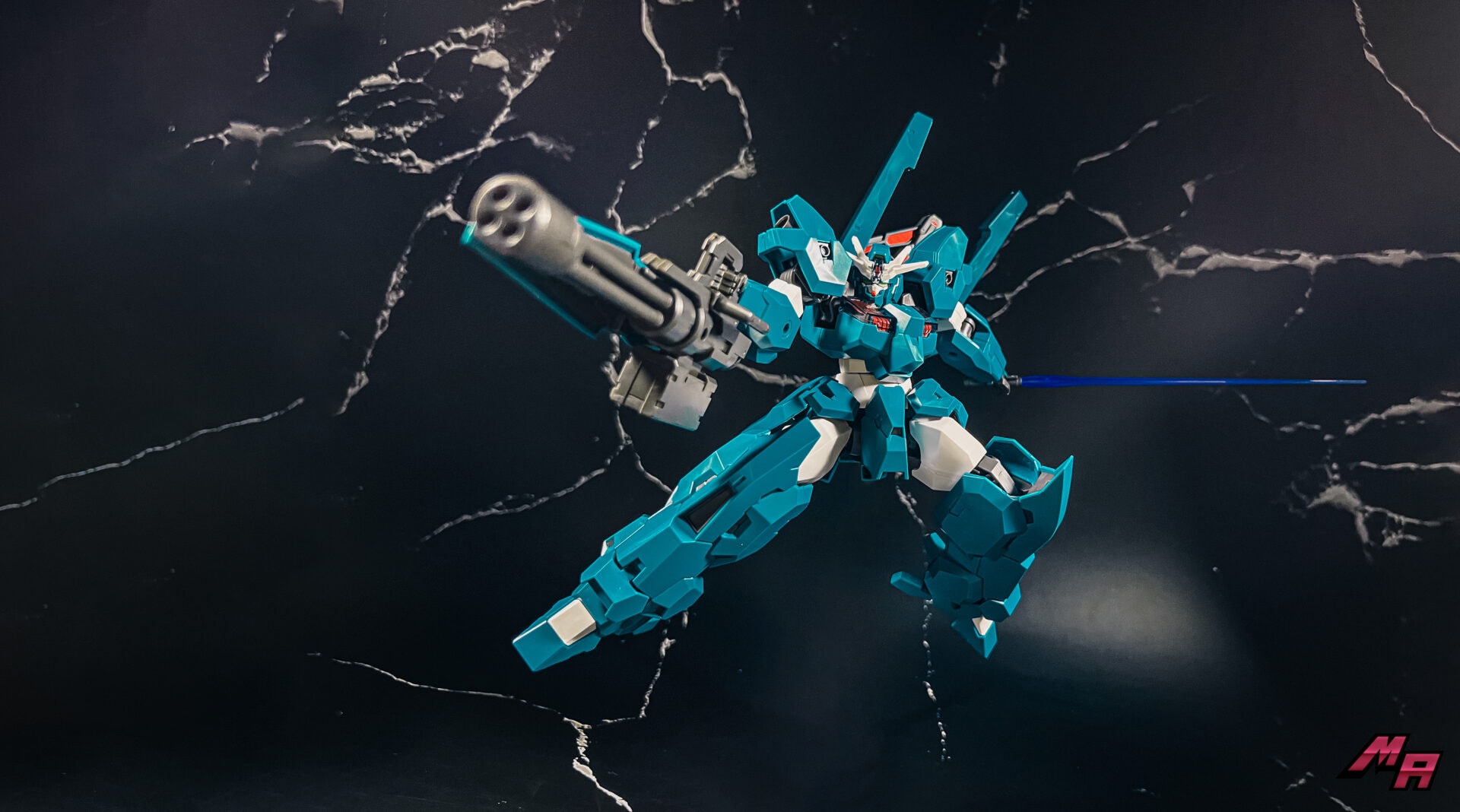 A Gundam-type mobile suit was given to the Dawn of Fold, an anti-Spacian organization active on Earth. It is a significantly upgraded version of Gundam Ltrith Pre-Production Model once sold by Ochs Earth Corporation. Although it bears the Lfrith name, its frame, exterior, and almost everything besides the GUND-FORMAT base components are newly manufactured.
With new capabilities geared towards short sorties it boasts superior standard output values ​​than regular battle models. With power surpassing expectations for any mobile suit the Lirith Ur is a manifestation of one of the Mobile Suit Development Council's fears concerning GUND-ARM, or in other words, GUNDAM.
– Info: 
HG TWFM 1/144 Gundam lfrith Ur
Series: Mobile Suit Gundam: The Witch From Mercury 
Price: 2090 yen
Release date: Mar 4, 2023
Get your own Ur here:
HG Gundam Lfrith Ur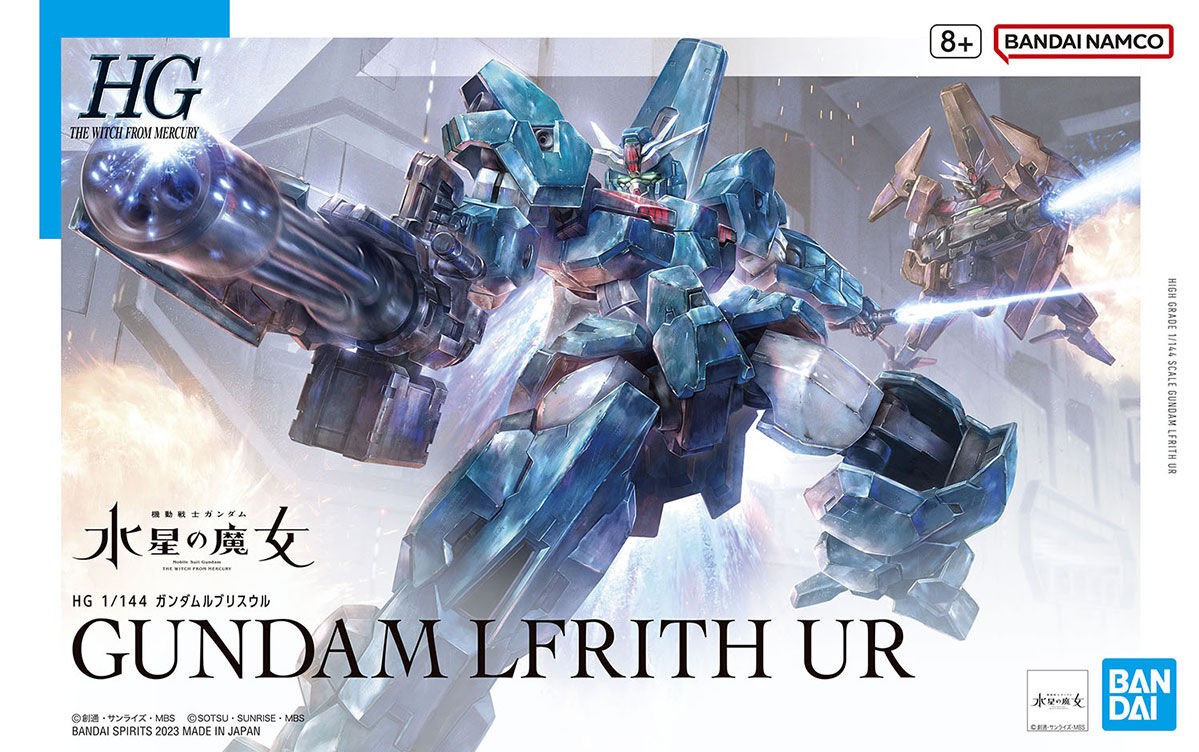 – Design: Since it's a design by the famous mechanical designer Takayuki Yanase, Ur is easy to see that is similar to a machine from the 00 Gundam series. Its large body resembles the Seravee Gundam (from 00 Gundam series) and its gatling makes it look like a powerful machine. Its main color is green, but the color of this kit is mixed green with bright blue. The reason it is named Lfrith and also its highlight is the large circuit board detail parts (shell unit) on the front of its chest. To the left of its backpack is a big cannon.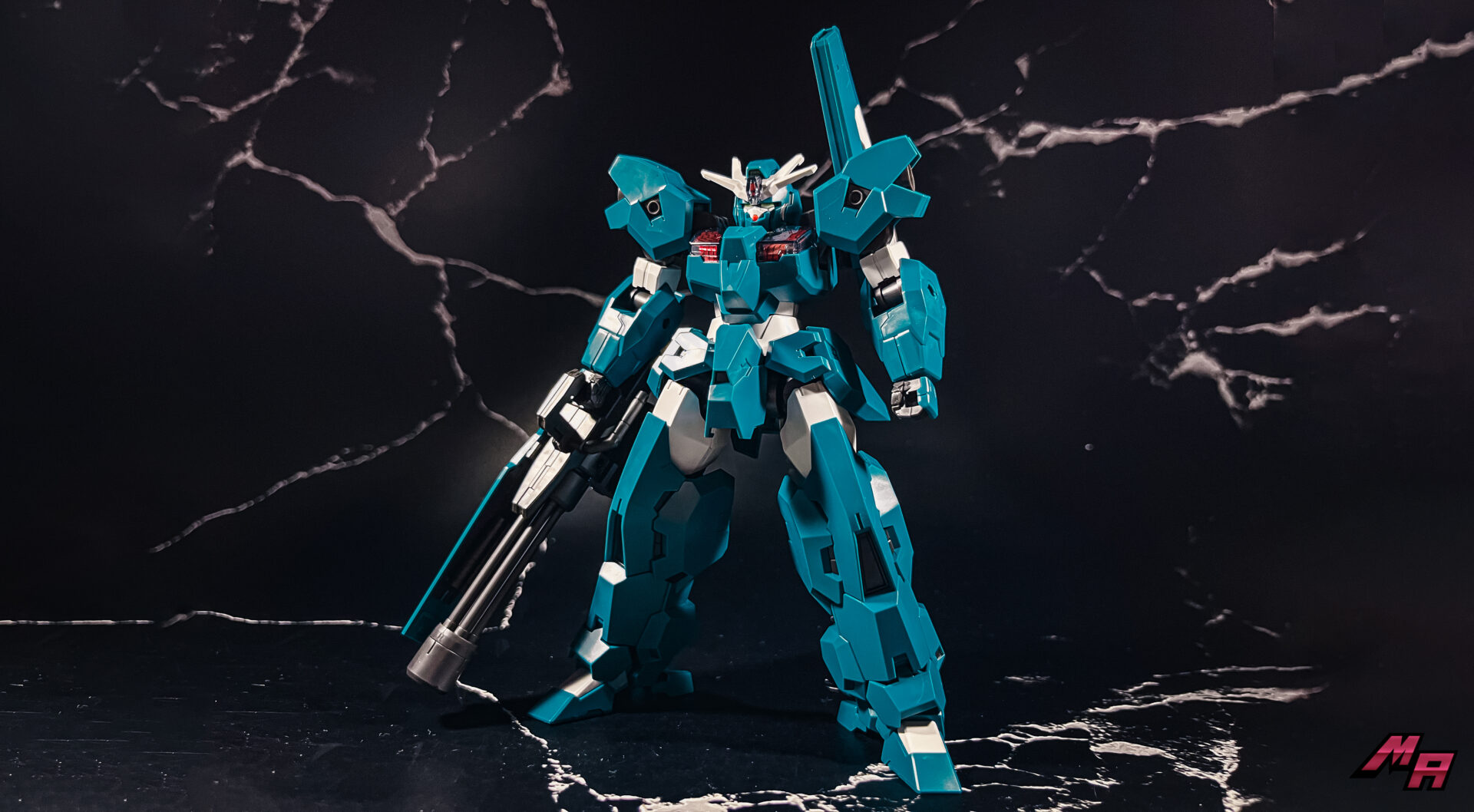 – Build quality: If you are used to the plastic quality of the HG series of the G Witch series, it is quite good and easily handles nubs. Its green armor parts have an original plastic color that is quite similar to the original line art (the colors of the promo sample and box art by Bandai are mixed with more bright blue). Its almost no decals except for the permet details on the front chest, top of the head, and the cannon. I recommend using pelmet detail stickers because they look great through the clear part above All the red parts of the cannon are stickers so you can choose to use them or paint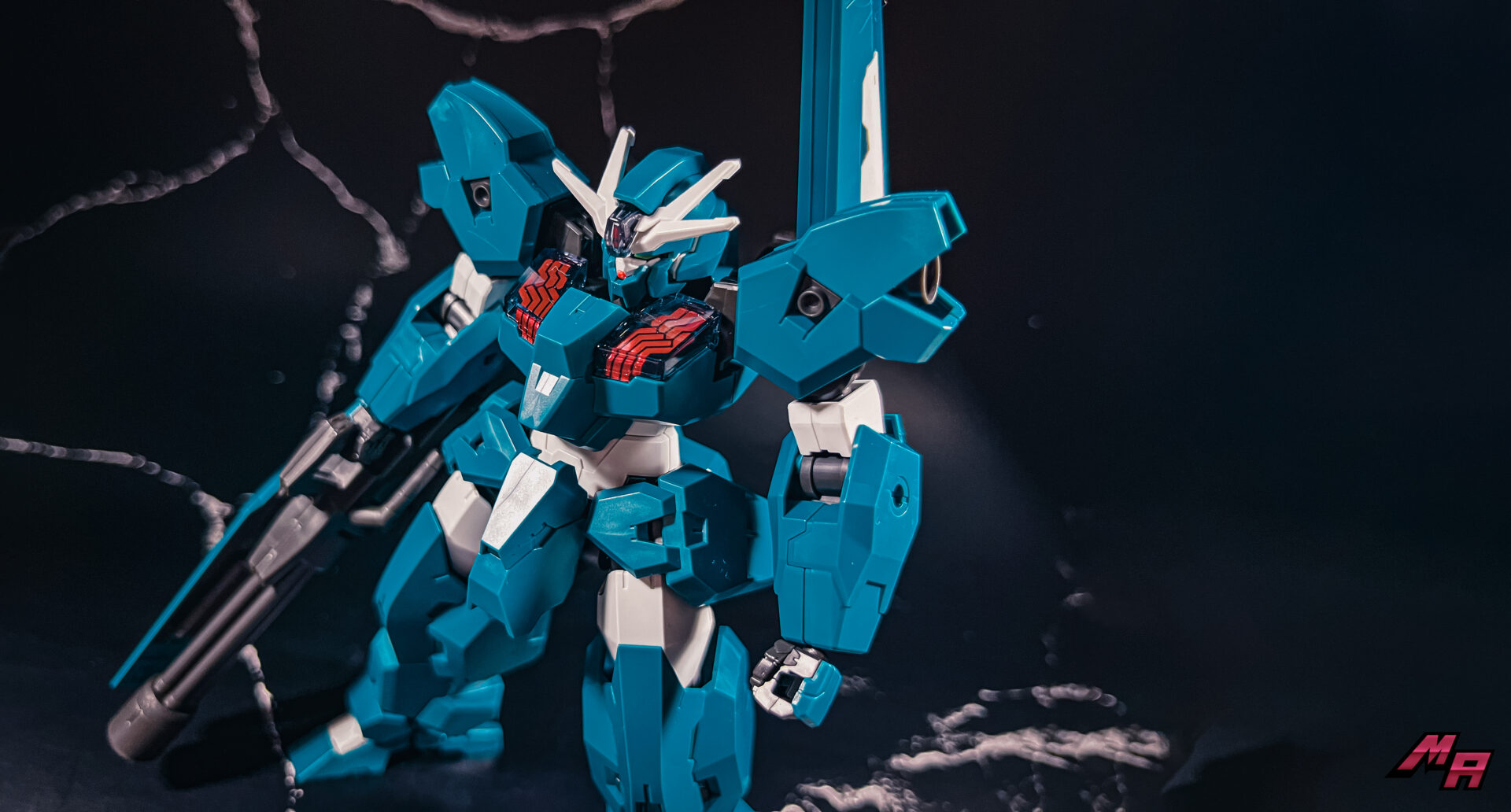 – Articulation: Ur's articulation is extremely good and flexible. Although there are many armor parts, they do not affect its ability to pose much (especially when the two-side armor can move freely). Although its ankle joint can only push forward and backward, the front and rear halves of the foot have joints that rotate to the sides, making it extremely stable with a large contact surface area. The joint between the cannon and the body can be easily moved to many angles.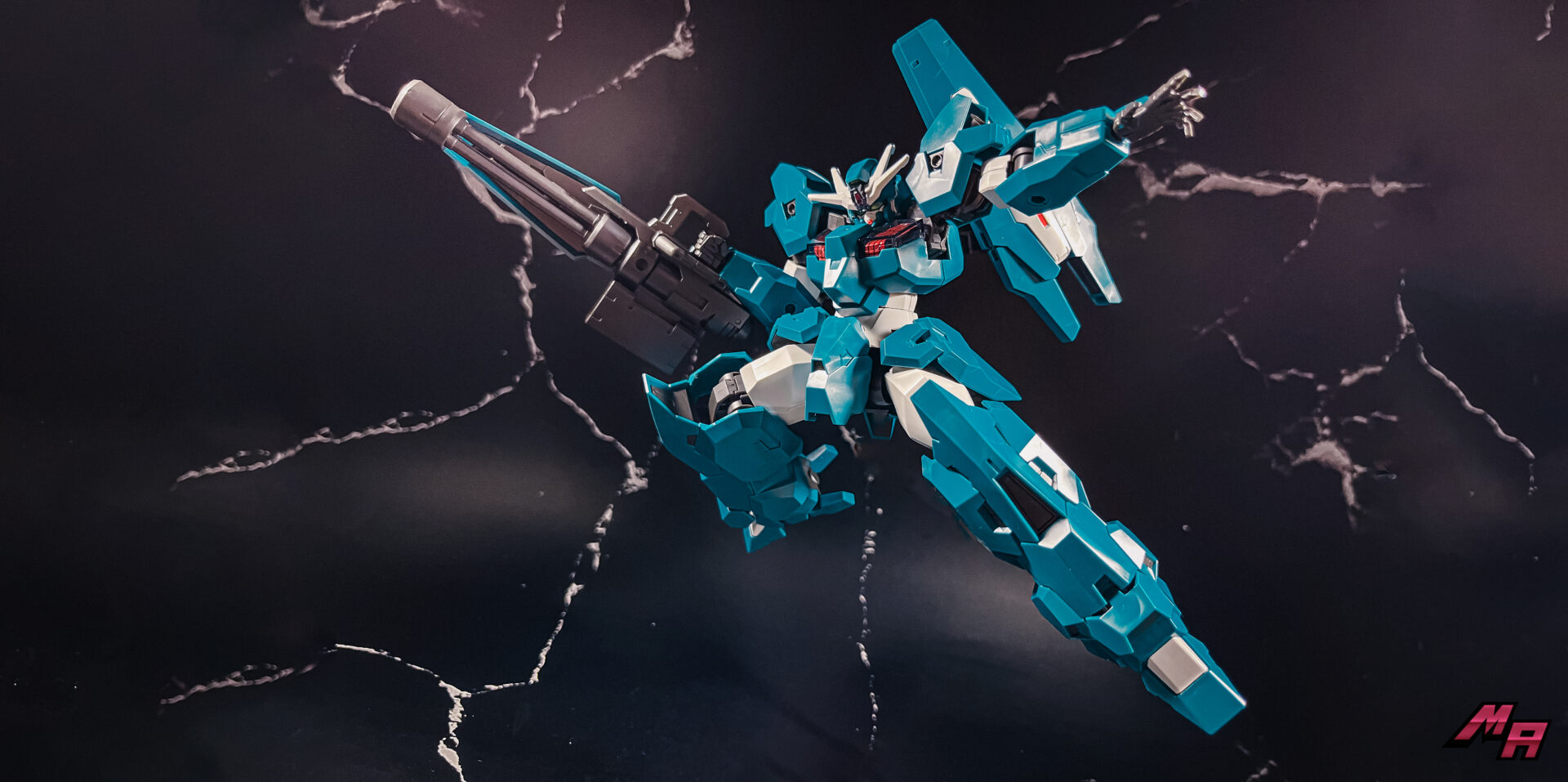 – Gimmicks: Interesting gimmicks are definitely a must as a "Gundam" of the G-Witch series. It has a few thrusters on both sides of the shoulder armor and hip joints (which makes sense when in the anime it can move flexibly in space). Its most special gimmick is the cannon in the back. It has an open hatch mechanism to reveal details when activated to permet score 4. Even though the red permet details are all stickers, it's still pretty good.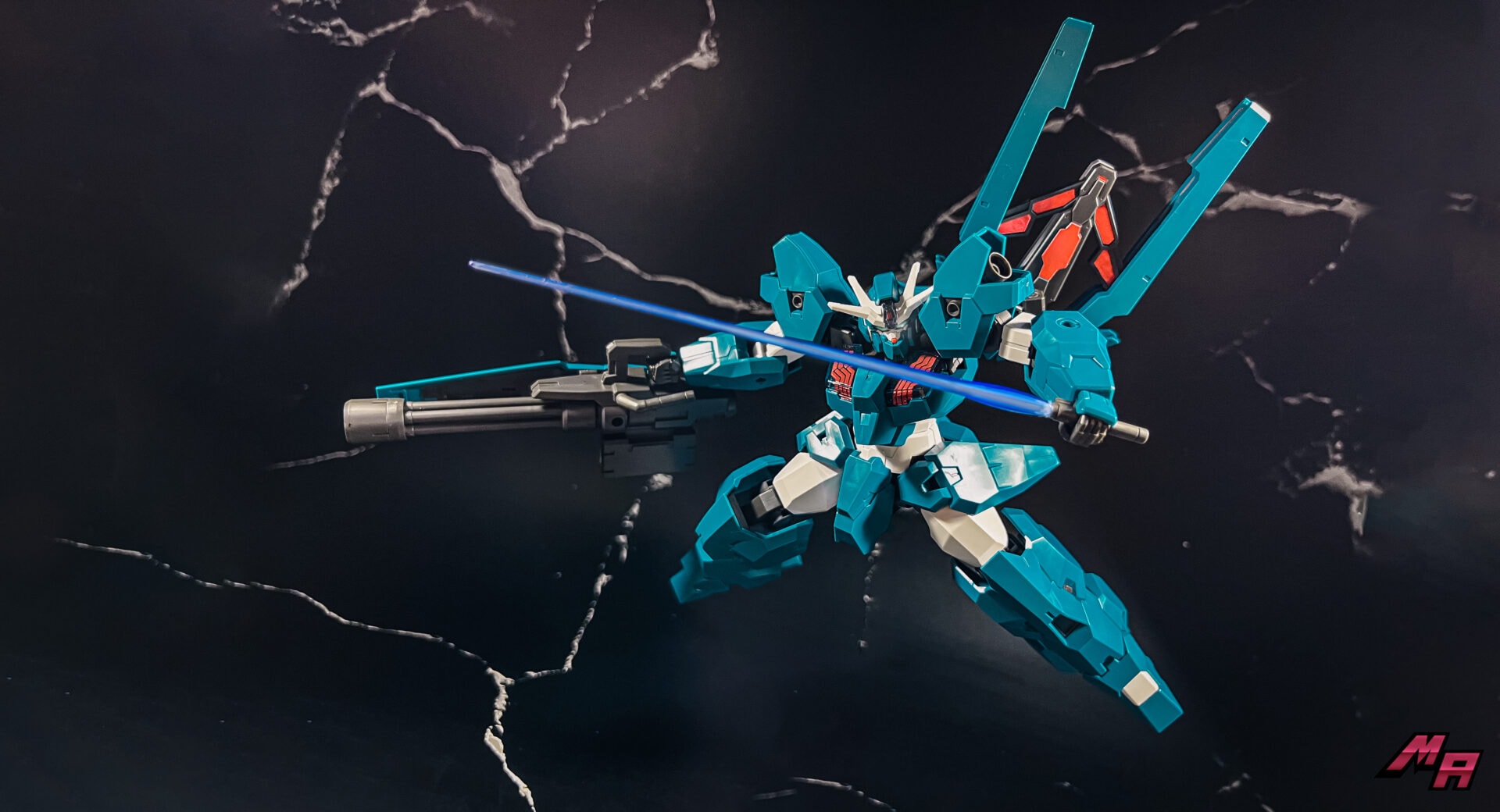 – Accessories: It doesn't have too many weapons but still has a variety:
+ X1 Beam Gatling Gun: It is mounted with a side shield. The other side is a rotating support handle that makes it easier for Ur to hold the gatling with both hands. It is usually used on the right hand but can be reversed to use the accessory on the left hand.
+ X2 beam saber: both are mounted on the shield integrated into the gatling gun.
+ X1 Phased Array cannon: in the anime, we haven't seen it shoot but the manual states it can shoot beams.
In addition, Bandai also gives us a pair of spread hands (something both HG Aerials do NOT have). Besides, they didn't give us the big canon used in episode 11 of the anime.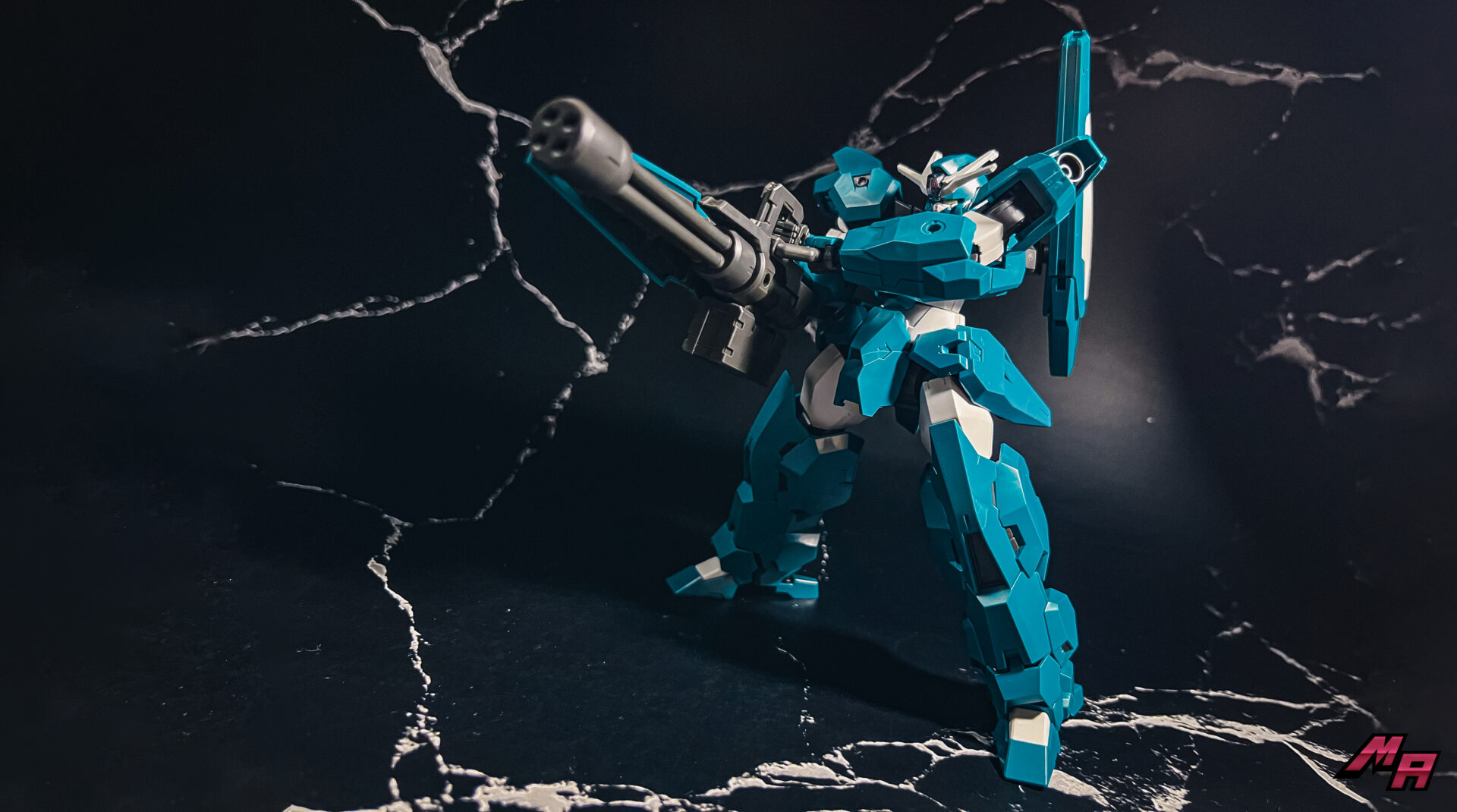 –> Overall: Overall, the HG Gundam Lfrith Ur is an excellent kit. It will be an indispensable model if you love Yanase-sensei's unique design and are a fan of The Witch From Earth – Sophie Pulone. It would be great if you could buy it with her sister – Gundam Lfrith Thorn.