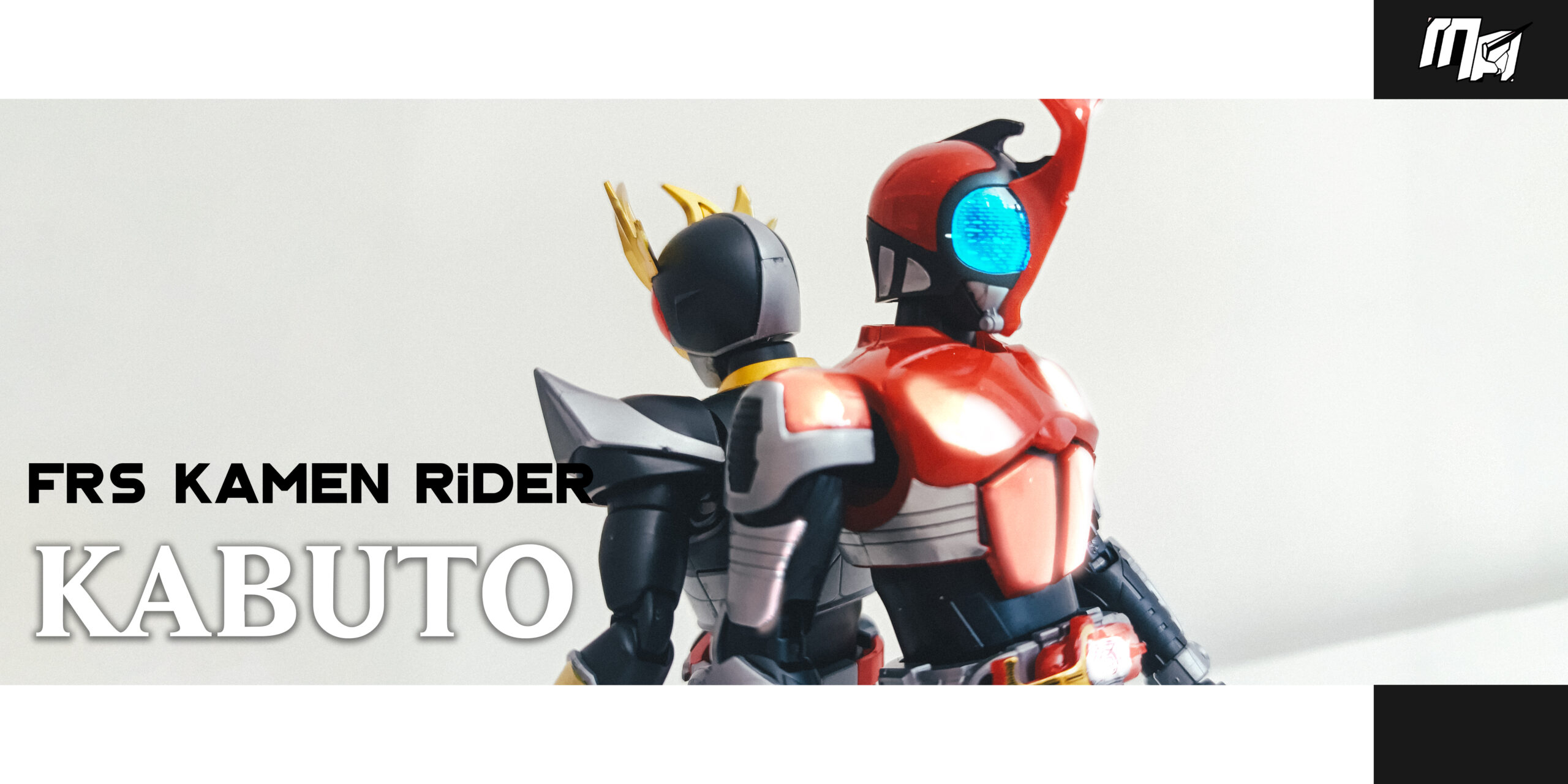 Kit review: Figure-Rise Standard – Kamen Rider Kabuto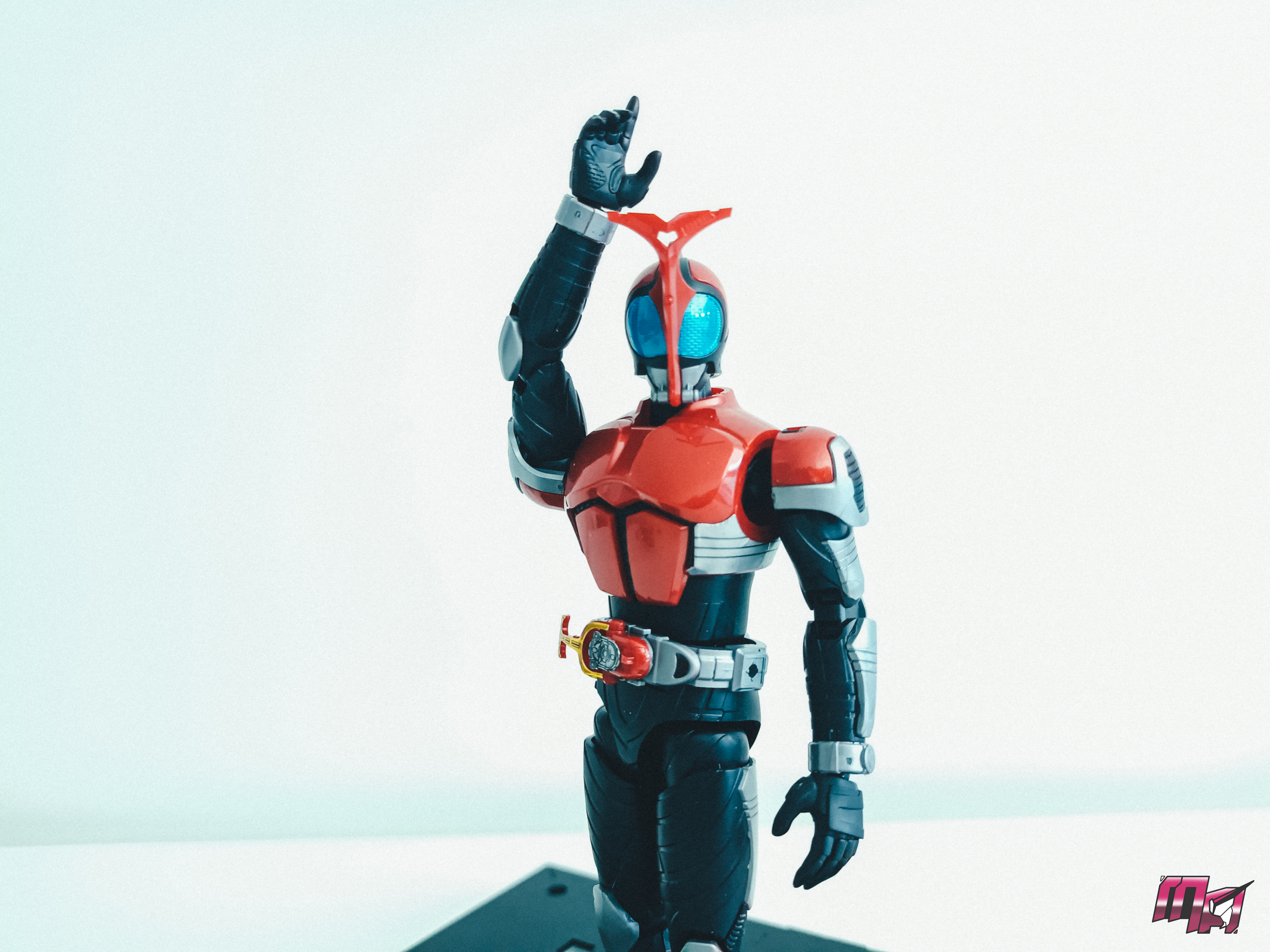 Gotta go super fast! Kamen Rider Kabuto is one of the franchise's favorite due to an eccentric yet charismatic main character. Tendou certainly come off as an arrogant and invincible rider, and that's one of the things that makes Kabuto a very interesting series. As part of Bandai's Heisei Rider project, Kabuto is one of the indispensable main rider. So far the series only receive 2 releases: the base Kabuto and Dark Kabuto.
– Info:
Figure-Rise Standard Kabuto
Series: Kamen Rider Kabuto
Price: 2,700 yen
Release date: 8 March 2019
Get your Lord of Speed
here!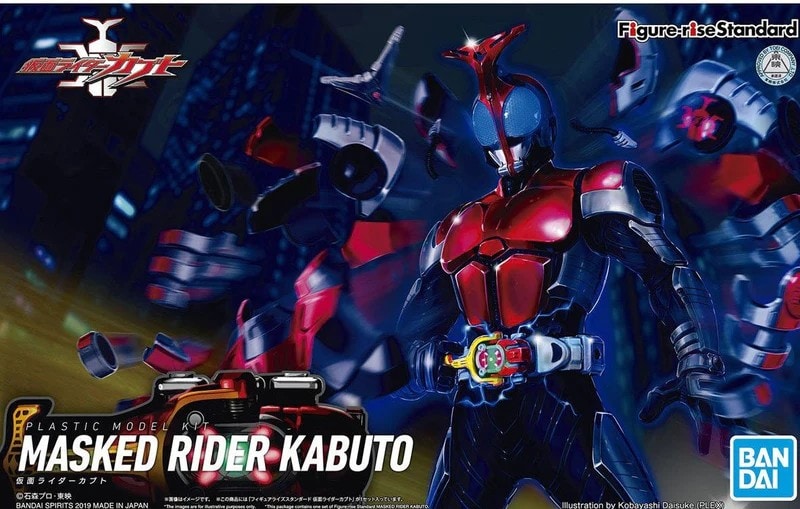 – Design: Kamen Rider Kabuto is a very peculiar one – with an armored base form after henshin. The Masked Form is a bulky form that reminds us of the G3 system, with mainly silver armor and helmet. But of course, there's more under the hood. Kabuto can perform a cast-off to turn into Rider Form – a more sleek and nimble-looking suit. This form has primary apple red color, with the signature Kabuto horn in the middle of his face. The arms and shoulder armors are also removed to revealed slimmer silver armor underneath. The contrast between the Masked Form and Rider Form really emphasizes on Kabuto's focus on speed. Kabuto is also one of the few main riders who have blue-eyes instead of red.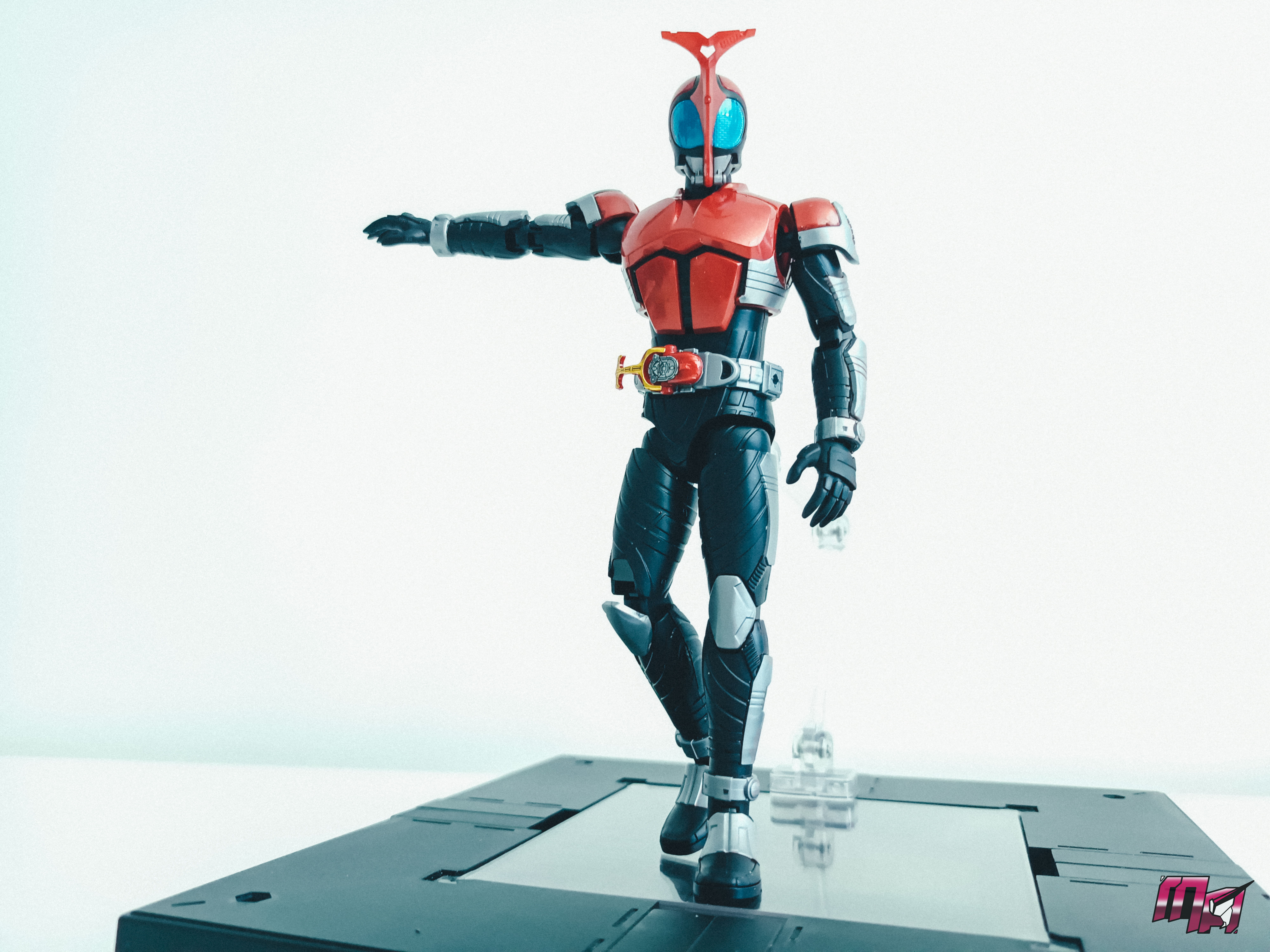 – Build quality: The build is basically similar to other FRS Kamen Rider. It's a standard build with great snap-fit quality. However Kabuto's build is quite long, comparable to OOO Tajadoru due to the amount of parts for 2 forms and weapons as well. The downside of this kit is the amount of sticker – especially on the weapons. If possible, I recommend you paint the Kabuto Zecter on the belt and some details on the Kunaigun. Also the silver parts are injection, so cutting away from the nubs and then sanding it down is recommended.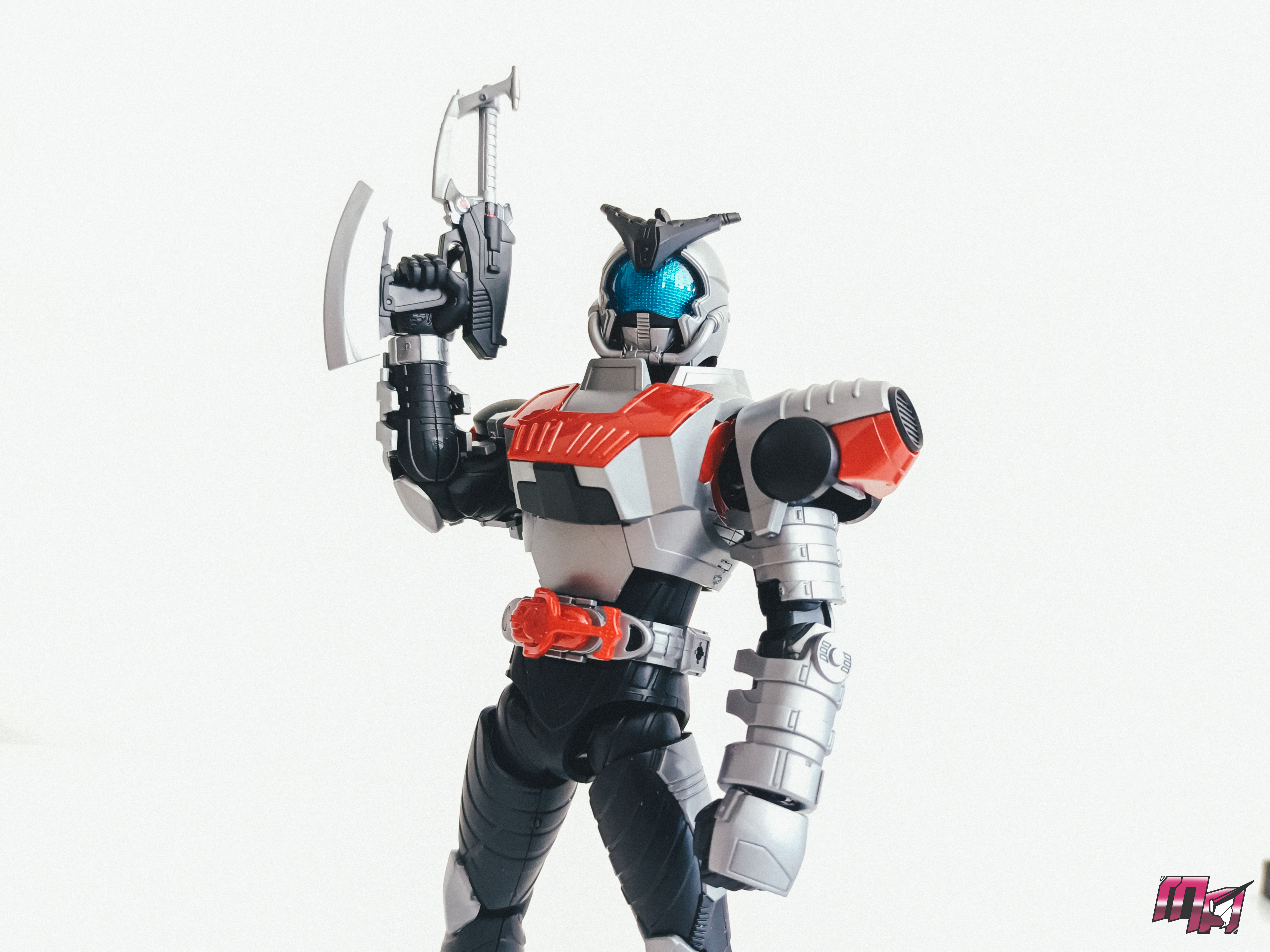 – Articulation: Kabuto is a kick-focused Rider, so the articulation engineering around that part is very good. The hips has a wide range of motion to accomodate for extensive leg-spread, kick forward and kick-back. The torso movement forward is a bit limited due to the big chest plate, but there's still something. In Masked Form, the articulation is limited by the huge shoulder armor and the body armor, but in Rider Form, he is quite acrobatic. With the accessories and effect parts included, you can pull off many series-accurate poses.
– Accessories & Gimmicks:

+ Kunaigun: A triple-mode weapon. It can change into an Ax, a Gun or a Kunai. It's quite fun playing with the weapon, but the stickers for it is horrible, and changing from the Kunai to Ax can rub off those stickers so you should take care when changing form or even paint the weapon.

+ Kabuto Zecter: Kabuto's henshin device. You get 3 of them to display in 3 different modes: Masked Form, Cast-off Form and Zecter form. The Zector form's wings can flip out but they are extremely small so it's best to keep them in one position.

+ Zectmizer: The drone-deploying weapon. It also comes with 4 minidrones. They are quite small so I recommend just gluing them to the weapon if you don't plan on making a very complicated diorama scene.

+ Armor: You get the helmet, shoulder armors and arm armors along with the body armor. They are quite bulky but pretty simple to put on.

+ Interchangeable hands: You get 1 Tendou pointing right hand, 2 closed-fists, 2 weapon holding hands, 2 open-palm hands, 2 Masked-Form hands.

+ 1 Rider Kick effect parts: A pretty badass effect parts that resemble lightning. It can be easily wrap around the shin to re-recreate the iconic Kabuto's reverse kick.

+ FRS Display base: A clear display base that comes with almost all FRS kit.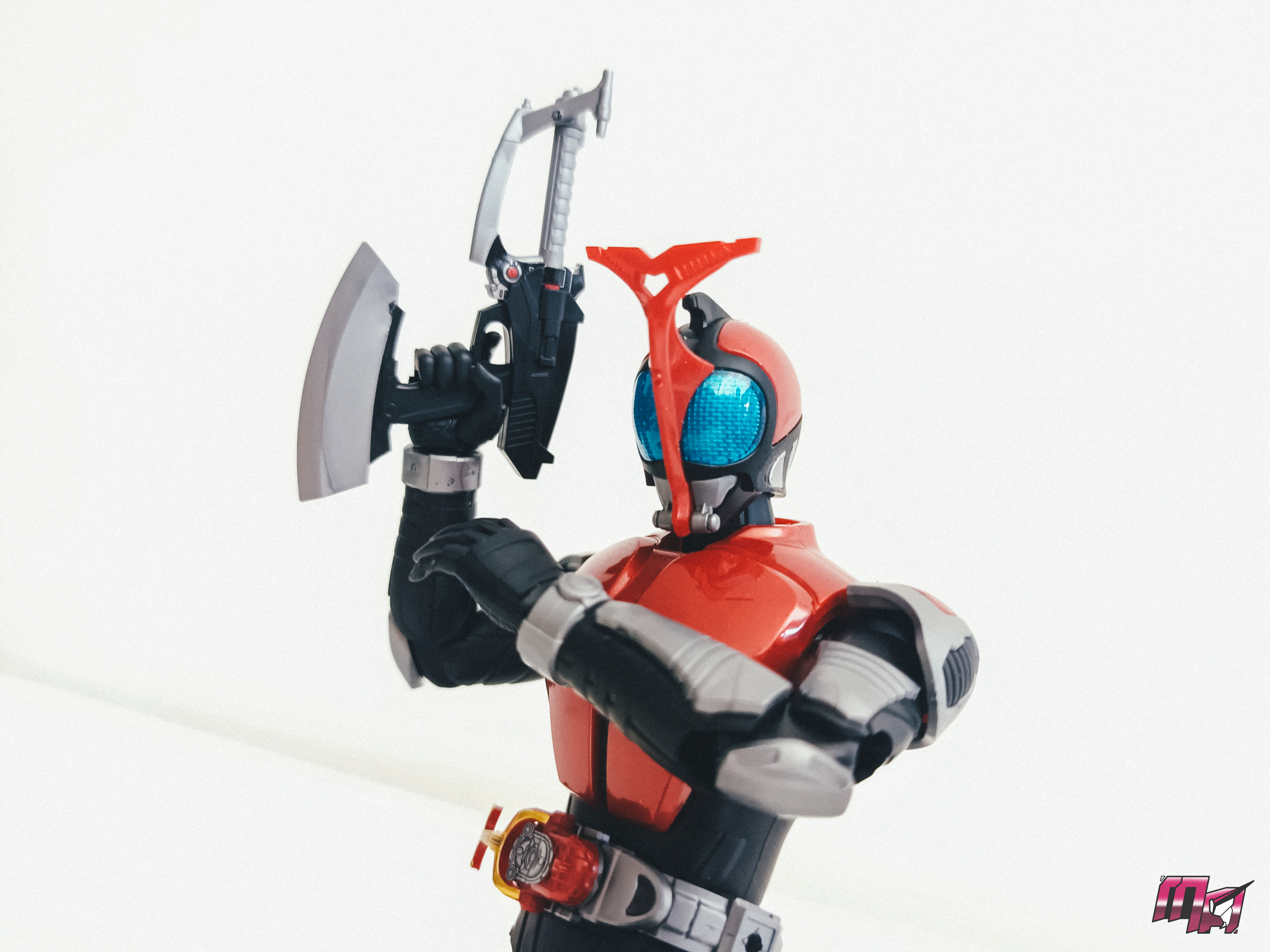 –> Overall: Kabuto is one of the most unique and coolest Kamen Rider with a very unconventional iconic Rider Kick. The Figure-rise Standard does a very good job of replicating him in kit form. While the stickers are quite bad, the accessories and playability is very good. If you're a fan of the series or want to complete the Heisei Riders, then this kit is a must have.