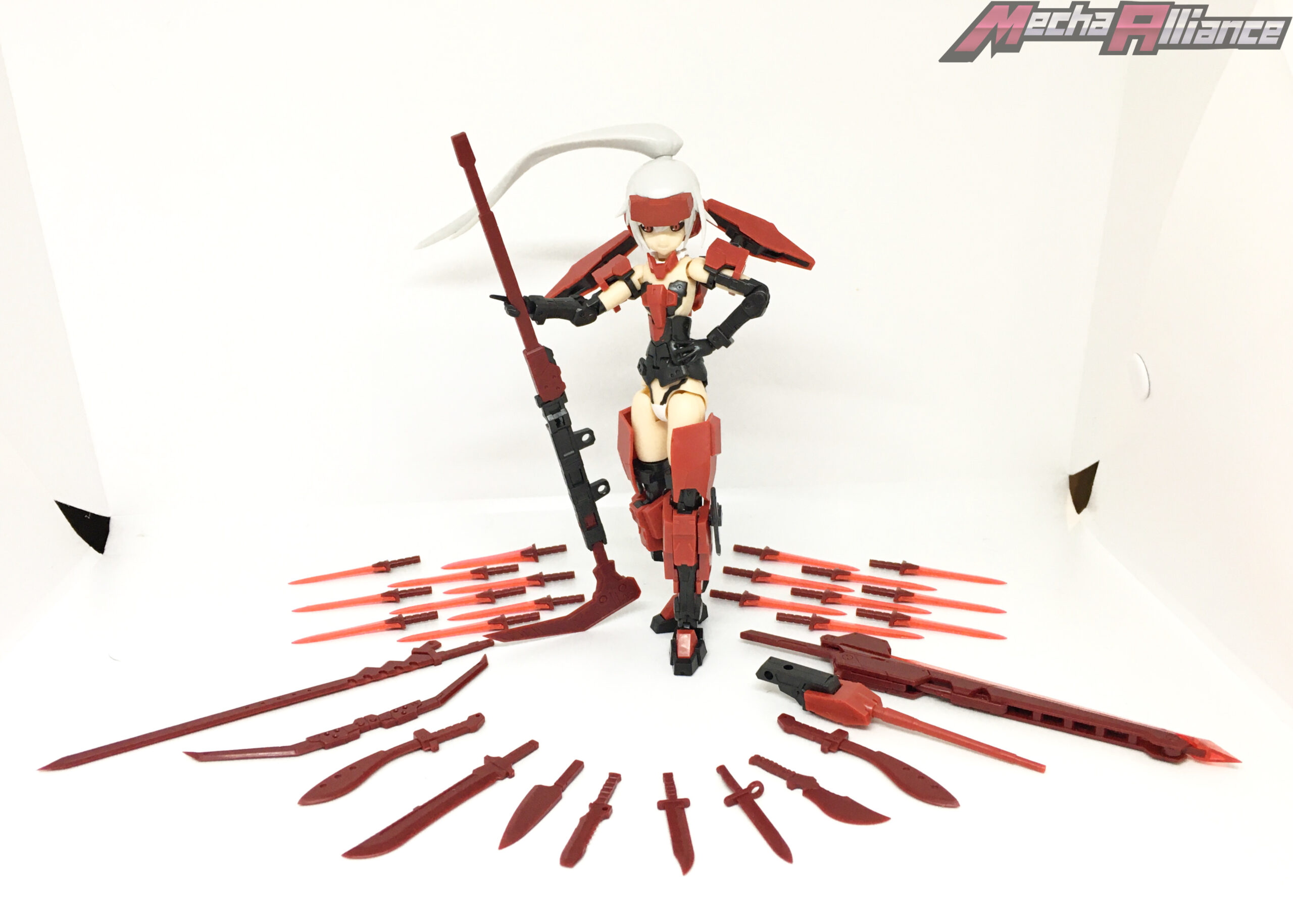 Kit Review: Frame Arms Girl – Jinrai & Weapon Set
How many knives and swords do you want?
Yes!
The famous mecha musume genre has been thriving, and Kotobukiya is no doubt the leading company in this field. With Megami Devices and Frame Arms Girls, it seems that Kotobukiya will never run out of femme fatales to make model kit out of. The ingenious way that they are doing it is packaging the same girls but with different equipment (mostly from the Modeling Support Good series) and some bonus stuff. The Frame Arms Girl & Weapon Set Jinrai ver is no exception.
– Info:
Frame Arms Girl & Weapon set Jinrai ver
Series: Frames Arm Girl
Price: 7,700 yen
Release date: June 2019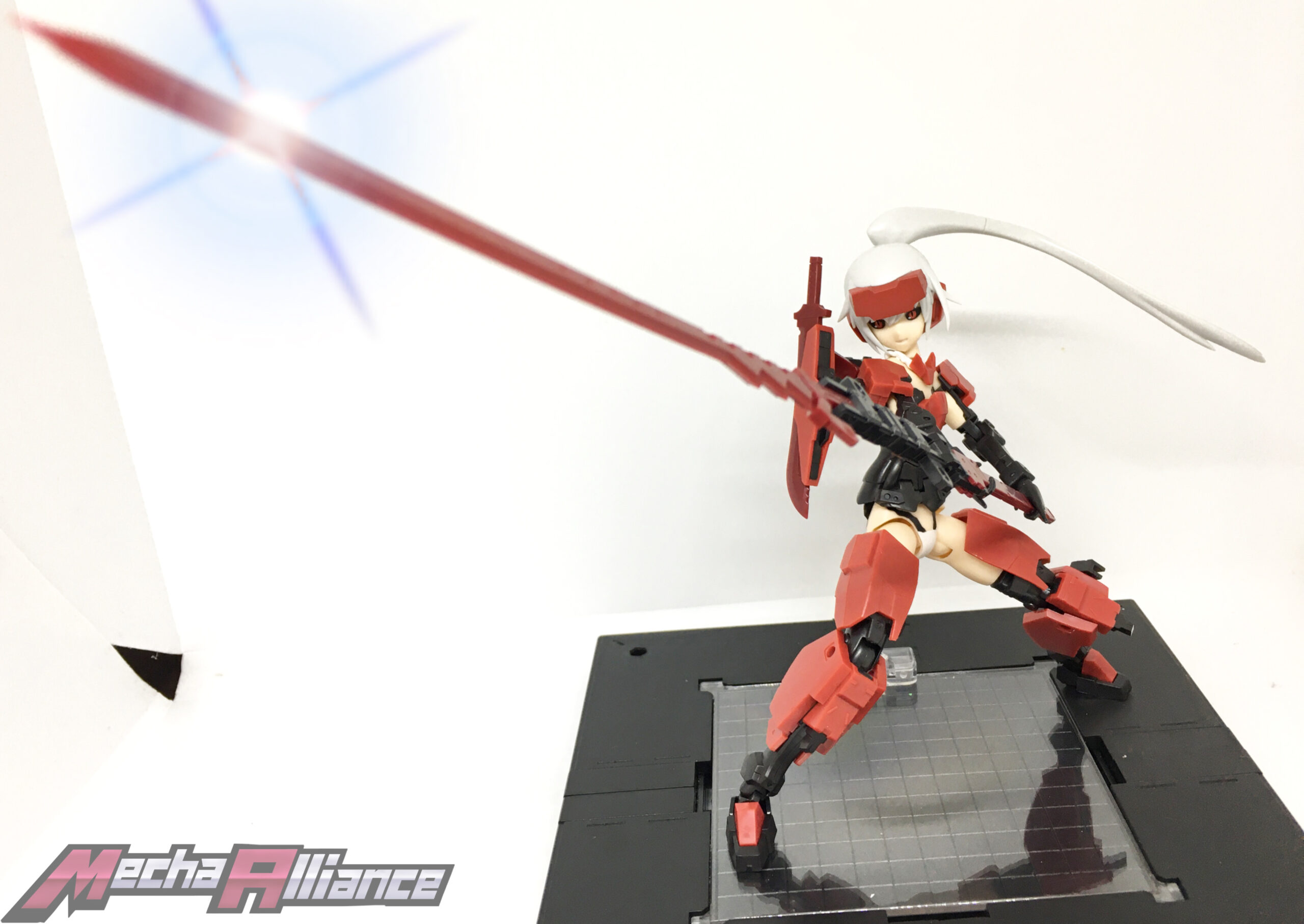 – Design: The Frame Arms Girl line consist of young girls in skimpy body armor but very well covered arm and leg armor. Jinrai's main color scheme is red (this version anyway, there is an indigo version too) and the body suit is black (as usual). Jinrai – along with Stylet and Gourai – is one of the flat design for FAG (unfortunate acronym yes) which might raise some eyebrows when you look at her scantily cladded bottoms. Her leg armors are fully mechanical however, with very tank-like armor plates similar to the Gourai. Her arms are also mechanical but not as much as the legs.

The most prevalent aspect of Koto's musume kits are their facial expressions and skin tone – which is an art they have perfected through out the years. Of course the sculpt isn't as good as other pricy PVC figures but still very good for a model kit. They look like they have a soul and is the face of an actual anime girl. This version of Jinrai has red eyes which is pretty badass rather than cute however.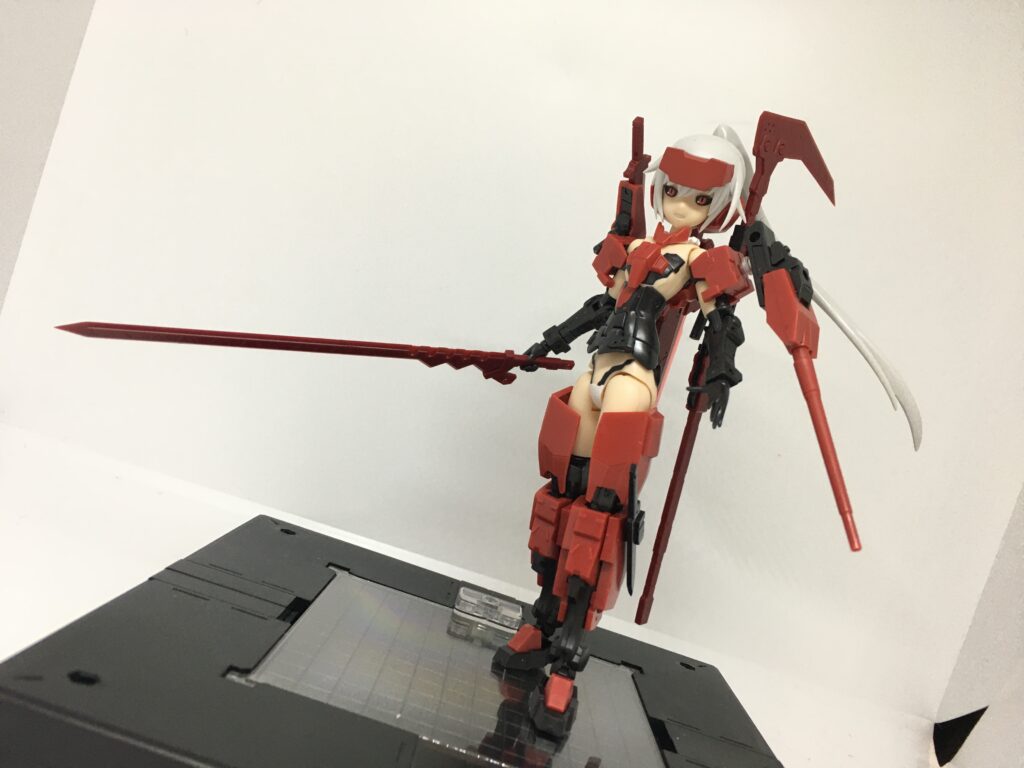 – Build quality: Even though Kotobukiya invest in their musume kits much more than their mecha kits, most of the kit still need some extra love to be good. The overall snap fit quality is probably 70% compared to Bandai's modern kit, as the skin part is much better compared to the armor. And due to the parts being quite small (the finished kit is about a figma size), you will need to be extra careful when handling them.

In this package is a variety of melee-oriented M.S.G products like the Samurai Master Sword, Magia Blade and various other bladed weapons, and you know how Kotobukiya MSG are: very hard plastic and pretty annoying nubs. So take your time sanding them down. Remember to double cut with your nippers to avoid cracking the clear parts or leave stress marks.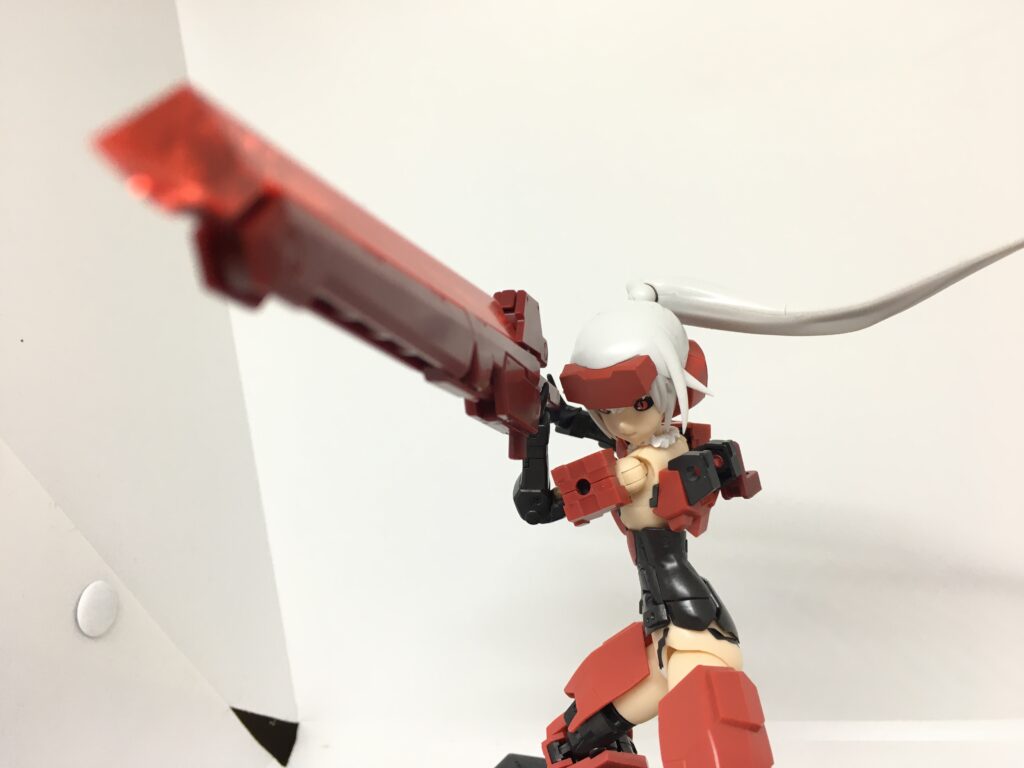 – Articulation: This Frame Arms Girl use the new FAG body design with some slight increase in the movement range. For the most part, the armor are inobtrusive and you can enjoy the full range of the human body (except the body itself). The chest/torso movement is on a ball-joint and it's pretty decent at least. Although being a girl kits, if you pick some extreme poses, you will break the seamless mold and the joints can look a bit jarring (especially the hip parts). For photos, you have to pick the right angle for each poses and you will be able to have a good shot that doesn't include jarring gaps in the joints. And of course, you can do a large variety of feminine poses as well.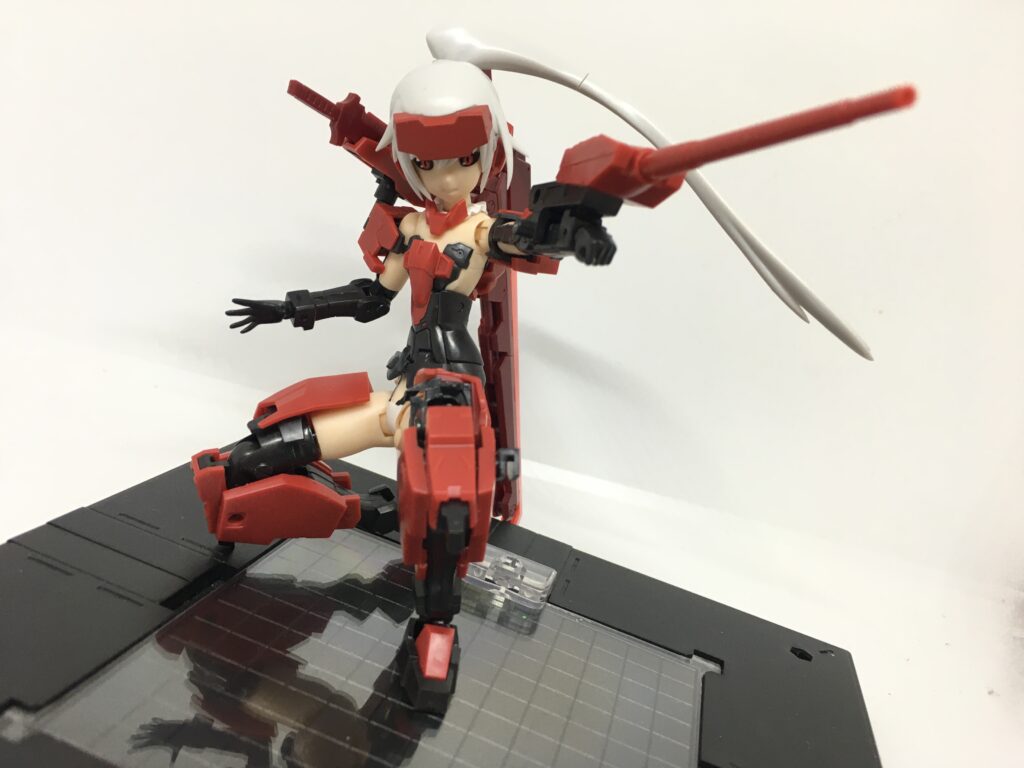 – Gimmick: For Kotobukiya's original kits, the most iconic gimmick is the customization of parts. For this kit, most of the gimmick lies in the packaged M.S.G weapons that comes along with it. Here are some example:
– The Samurai Master Sword has a small katana sheathed inside a big broadsword. That can also convert into a gun.
– The Magia Blade comes with various stand piece for some funnel dagger displays.
– Various options for the main armament: can be a long spear, a scythe, or a pickax etc…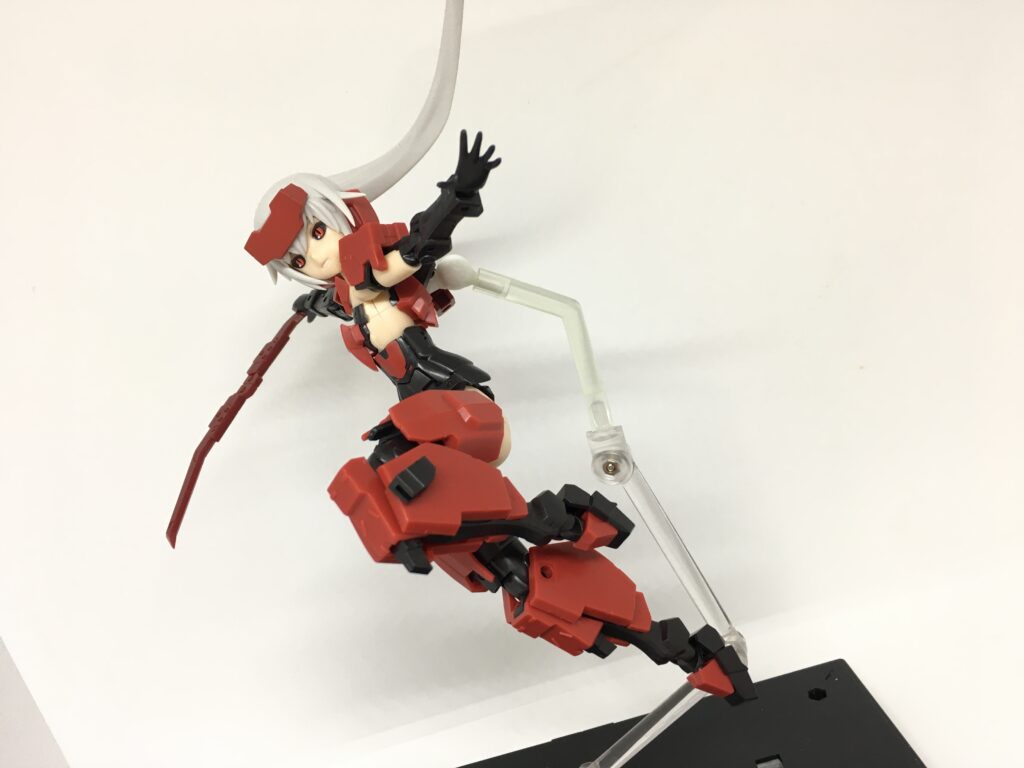 – Accessories: Oh boy, here we go….*breathes in:
+ X4 face plates
+ X5 pairs of interchangeable hand
+ X1 Samurai Master Sword
+ X1 Magia Blade set (18 daggers with stands)
+ X8 blade/sword/knive of different kind (including a kitchen knife)
+ X1 gun turret
+ X1 main weapon with three options: sword, lance, pickax
+ X1 eye water decal sheet with tons of option.
+ X1 emblem decal sheet

The absurd amount of weapons included (mostly melee ones) allow for a lot of playability. You can even recreate some "homely" scene since kitchen knives are included as well. So it's really up to your imagination on what you want to do.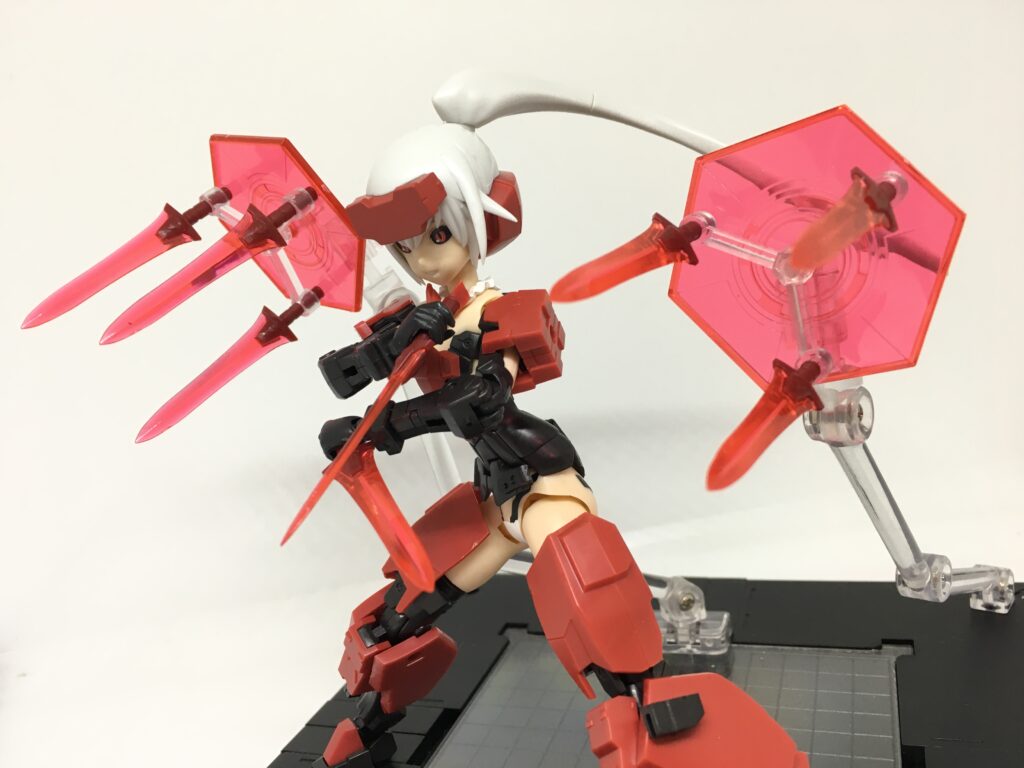 Overall: The Frame Arms Girl & Weapon Set Jinrai ver is a great entry kit for mecha musume enthusiast, since it has a lot of extras compared to the first version of Jinrai. You will get a nice base girl along with a crapton of option parts to play with. The quality of Kotobukiya FAG has improved throughout the years, but still require some skills to bring the kit to a "playable" level. This packaged kit is both a good starter as well as valuable custom material.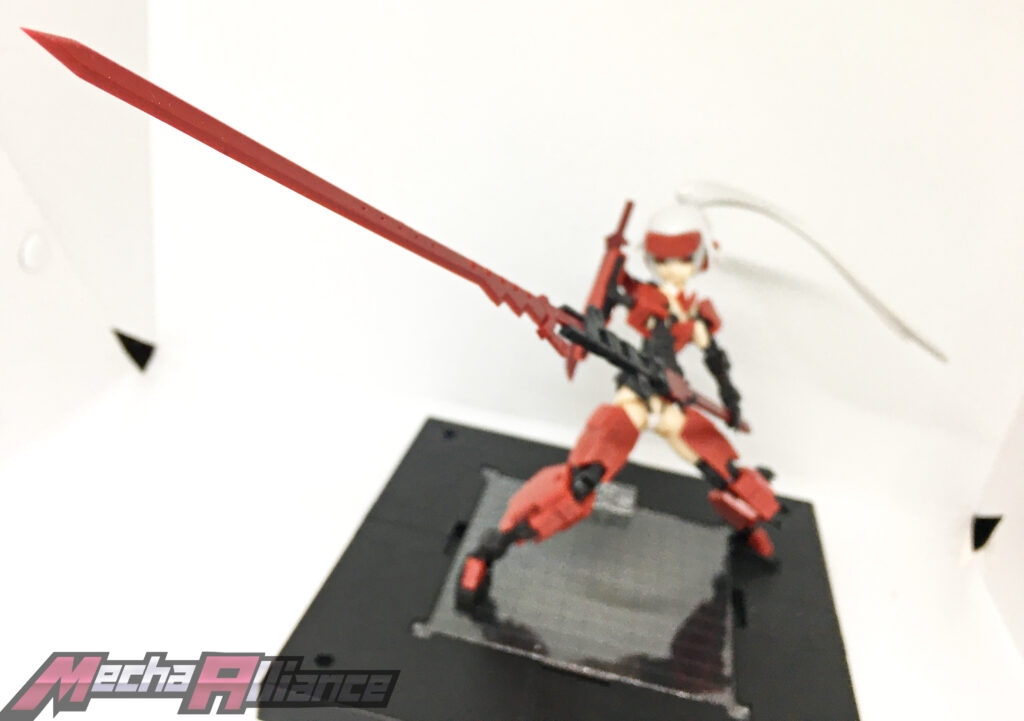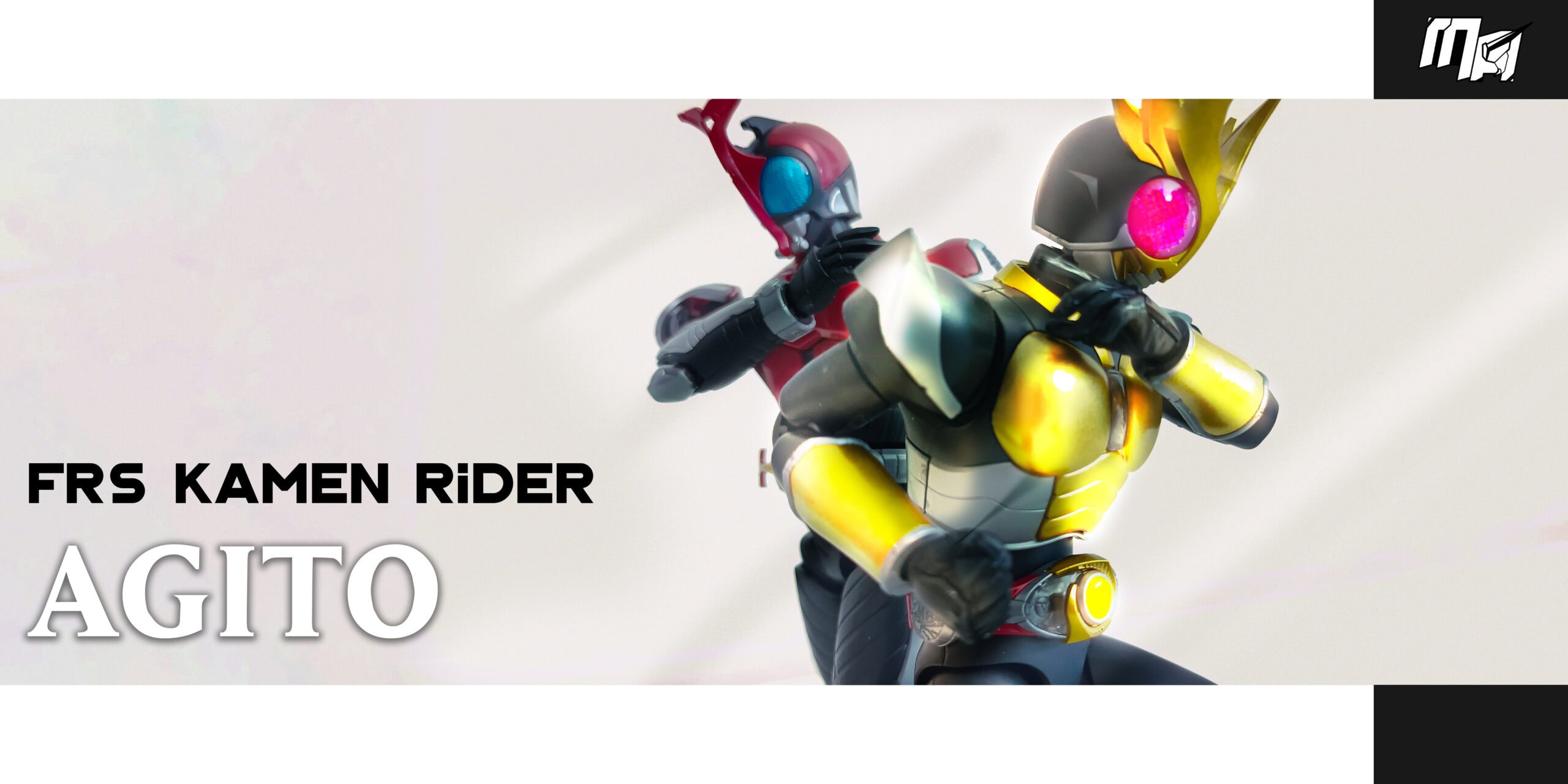 After the Alpha is the AgitOmega. The Ground Form Agito is a very good looking kit and is a great al…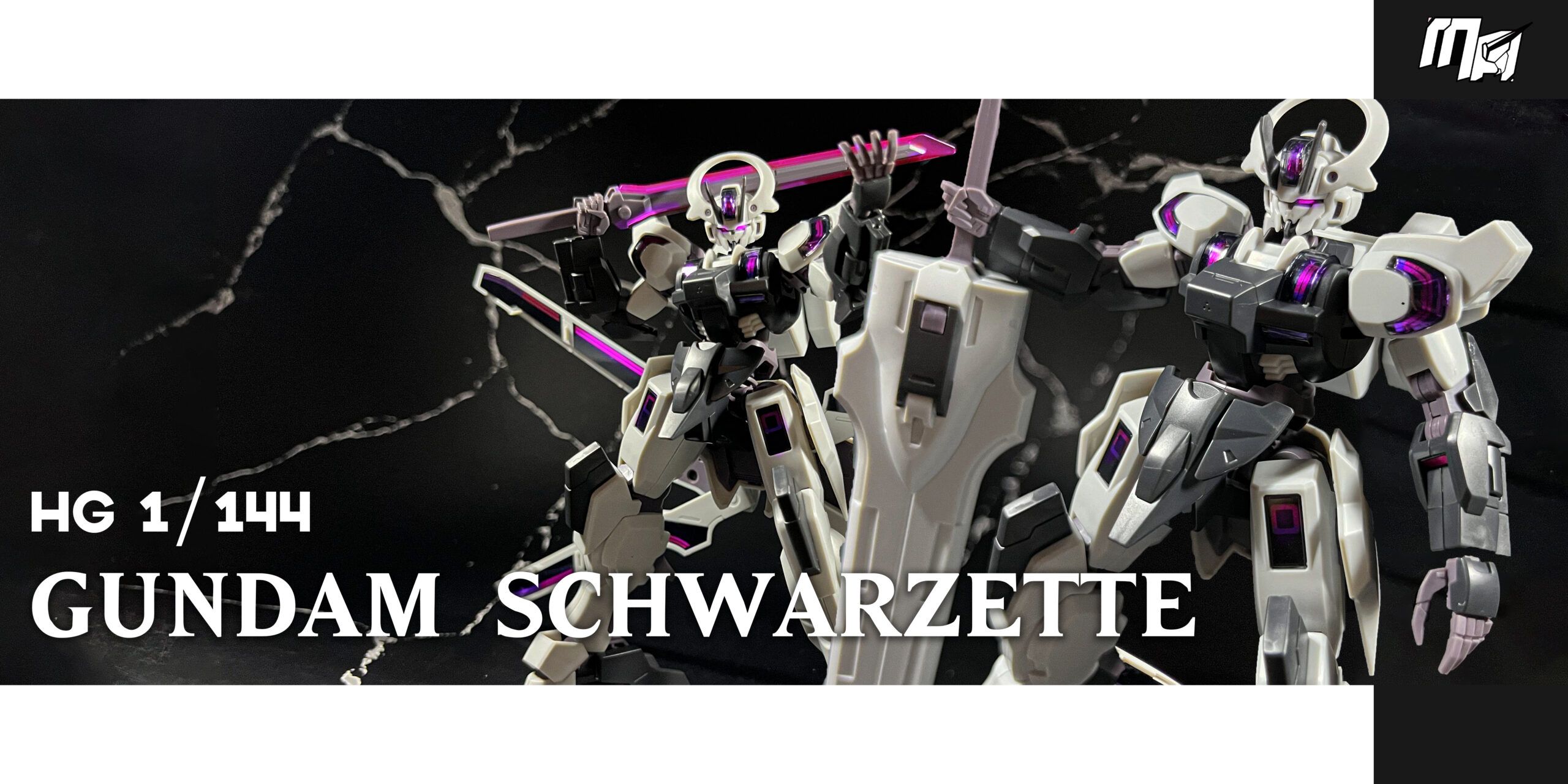 Schwarzette definitely is one of the most playable kits of the HG TWFM series. With the Guardian's m…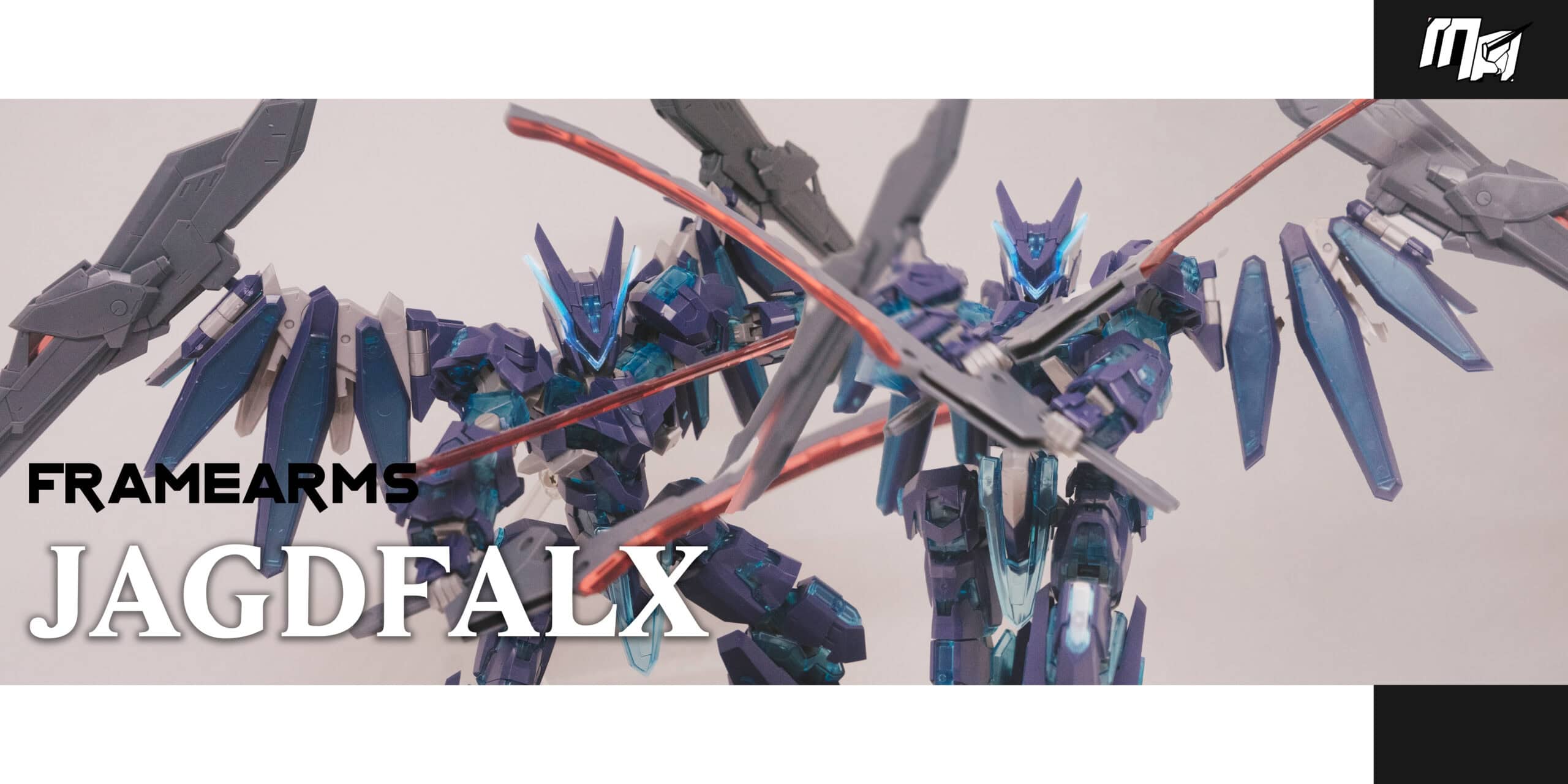 The Blue Falcon with his sickles is here. The Frame Arms Jagd Falx is a savage design variation of t…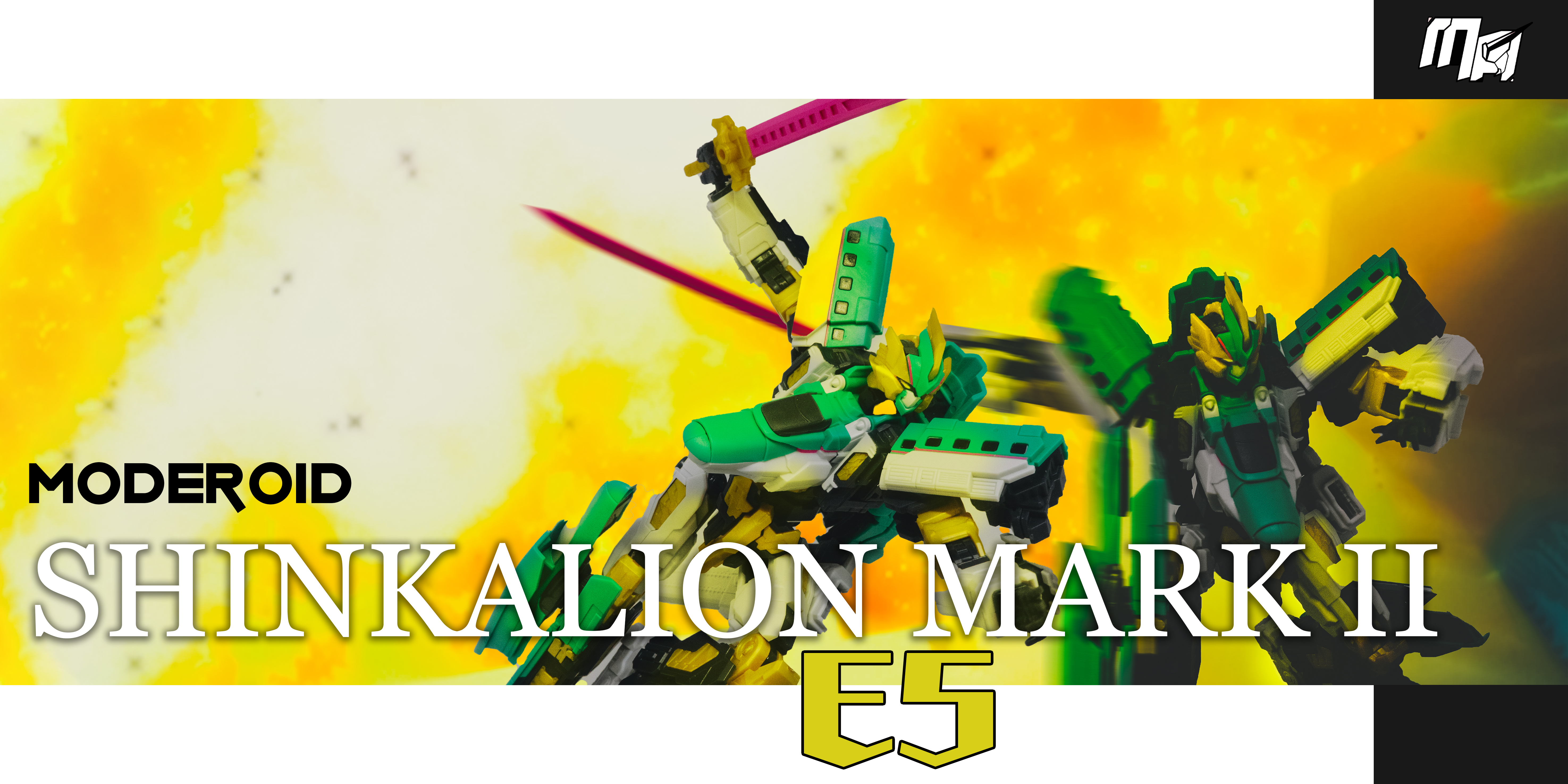 We're go for Super Evolution Speed! The evolution of the E5 has brought forth new possibilities. The…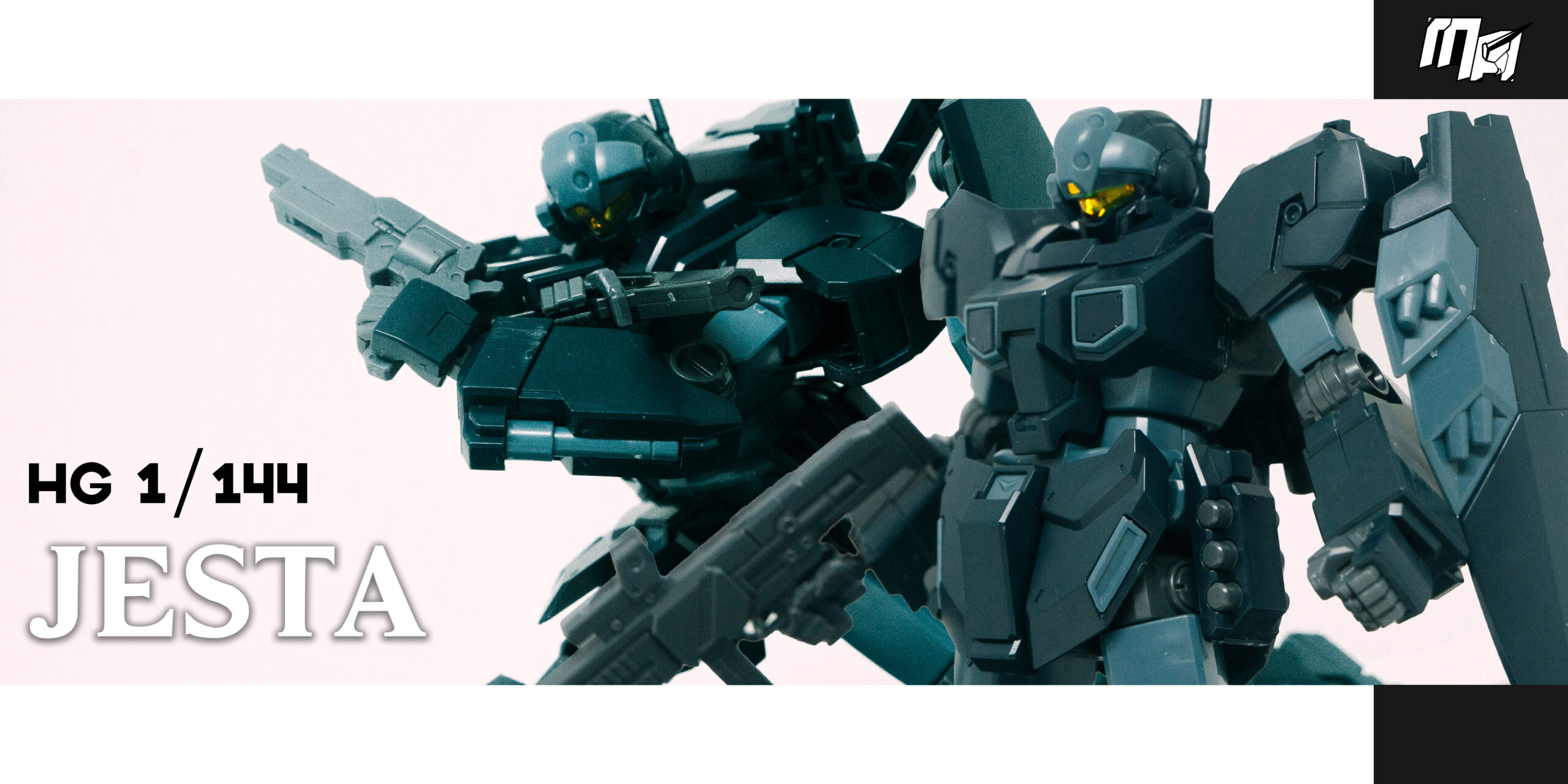 Grunting in style! The ultimate evolution of the GM line, the Jesta put the cool in tacticool with a…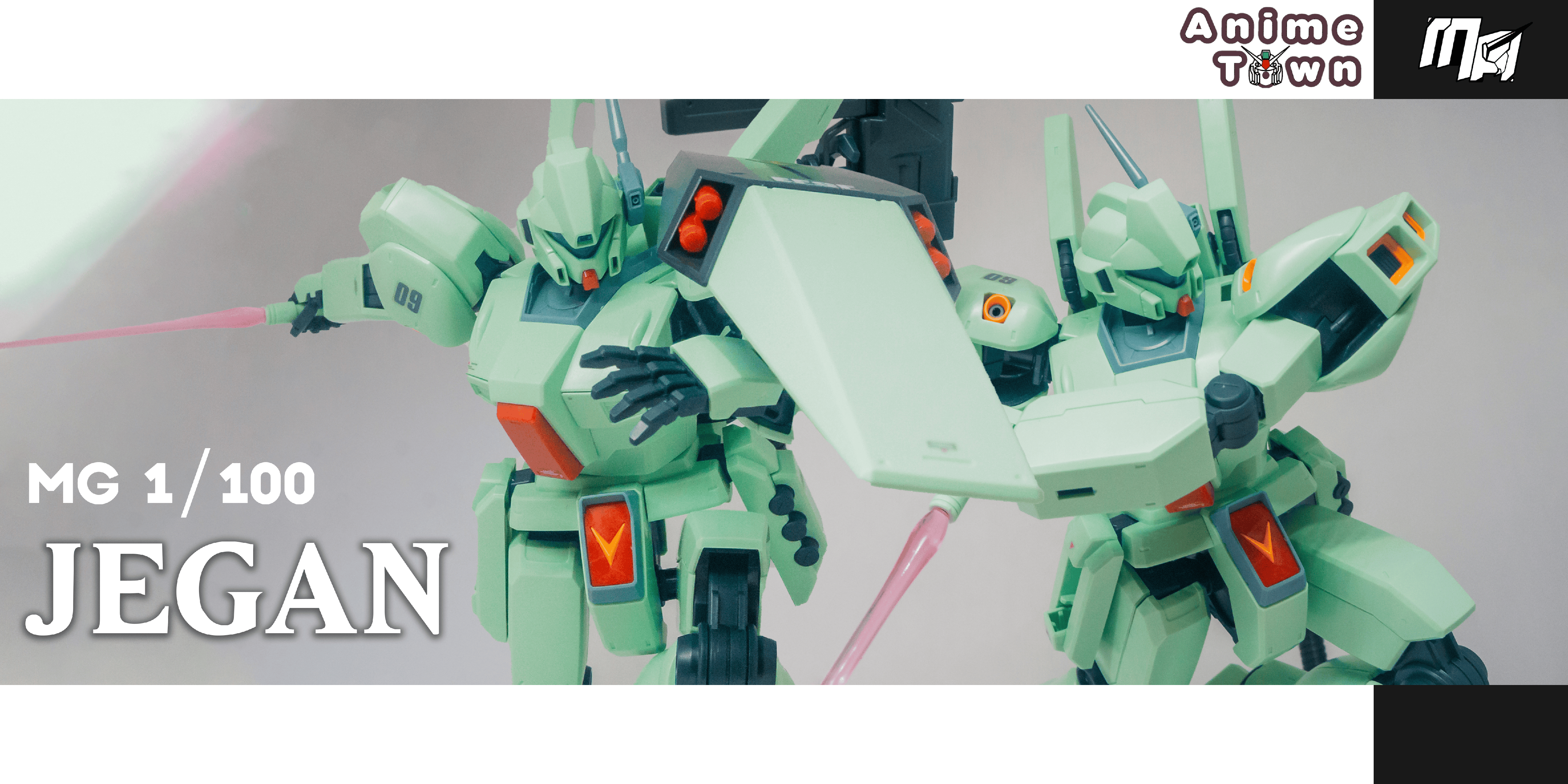 The Londo Bell special! Bandai took their sweet time to finally make a Master Grade Jegan for the CC…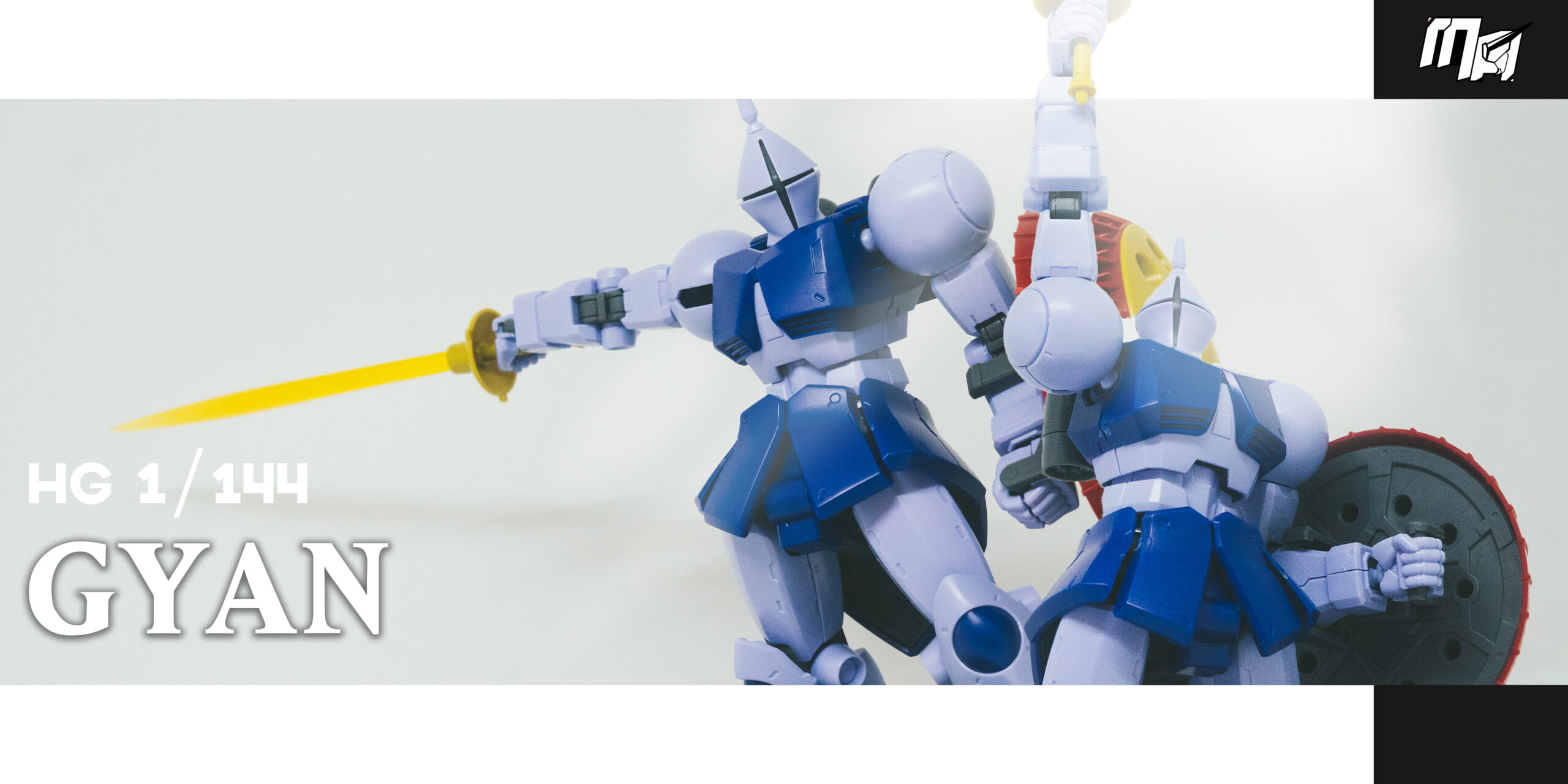 An MediEvil Knight amongst UC's militaristic line up, the Gyan is a simple kit that will surprise yo…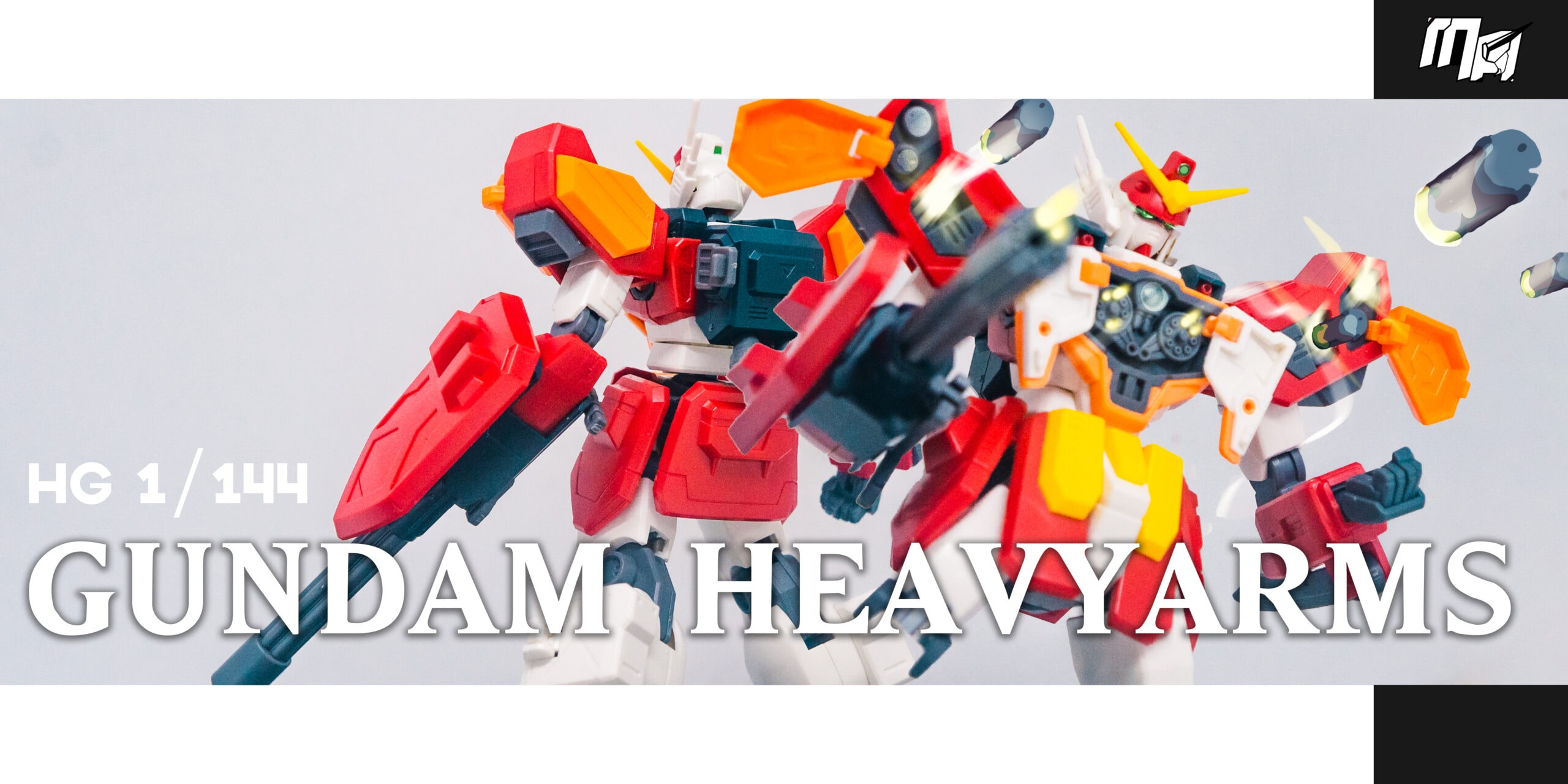 The default "brr brr more dakka please" Gundam of the franchise, the Heavyarms finally got a new HGA…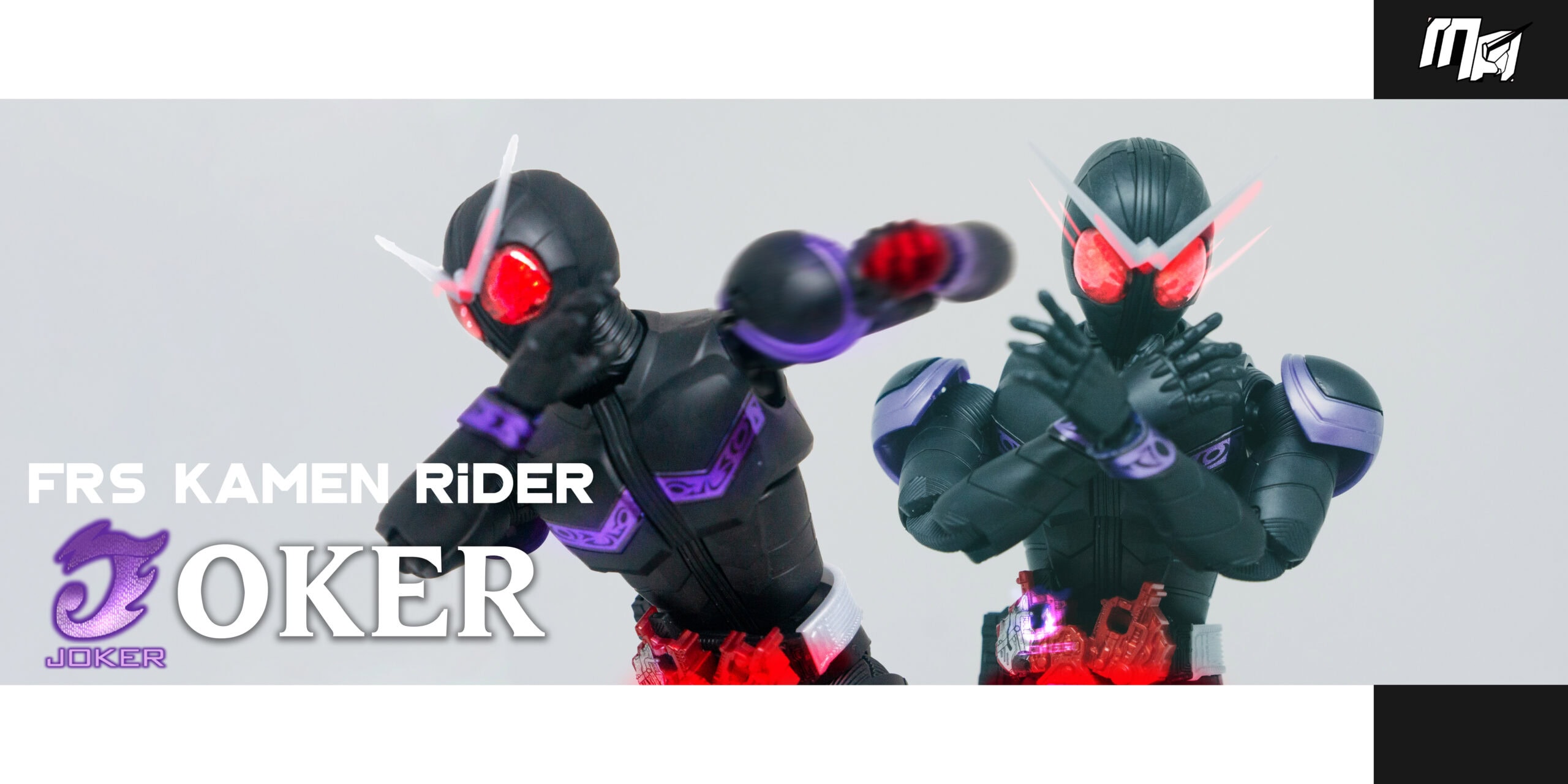 The half-boiled detective arrives on the scene! The majestic black and purple Kamen Rider joins the …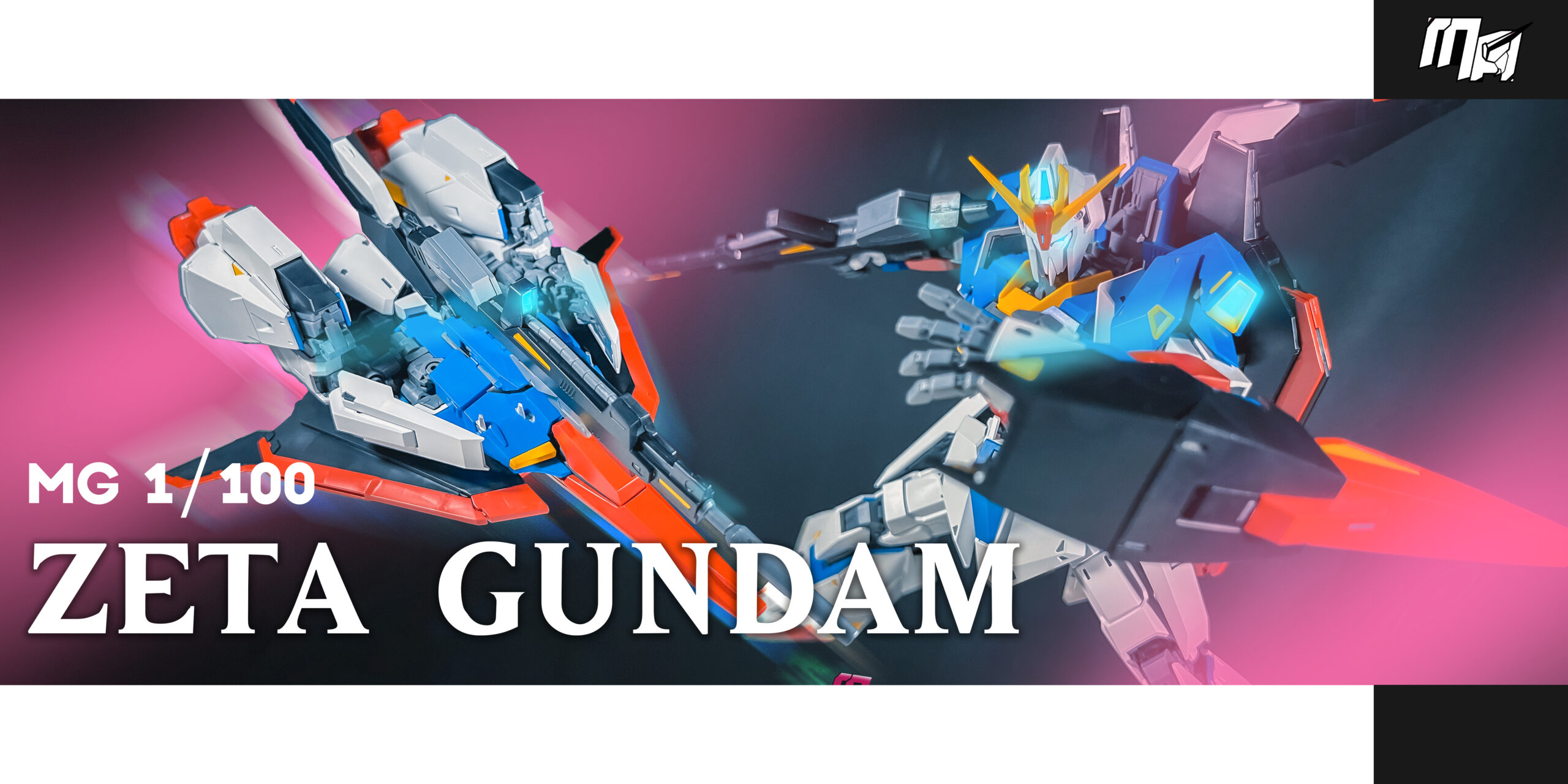 The latest MG Ver.Ka model was launched on the occasion of the 20th anniversary of the series – MG Z…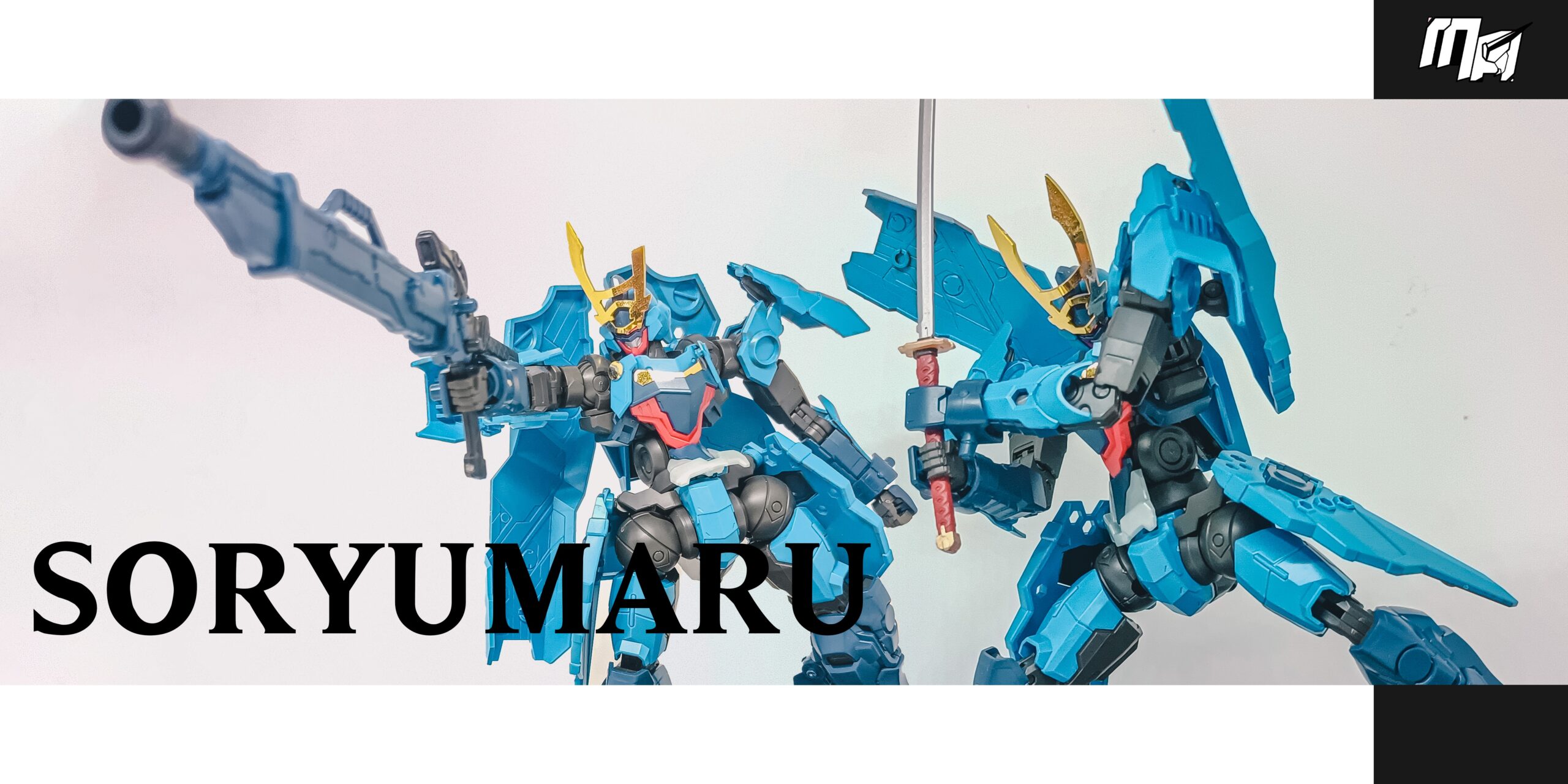 To commemorate the best-selling model kit line, Bandai produce the HG Soryumaru – a samurai X motorb…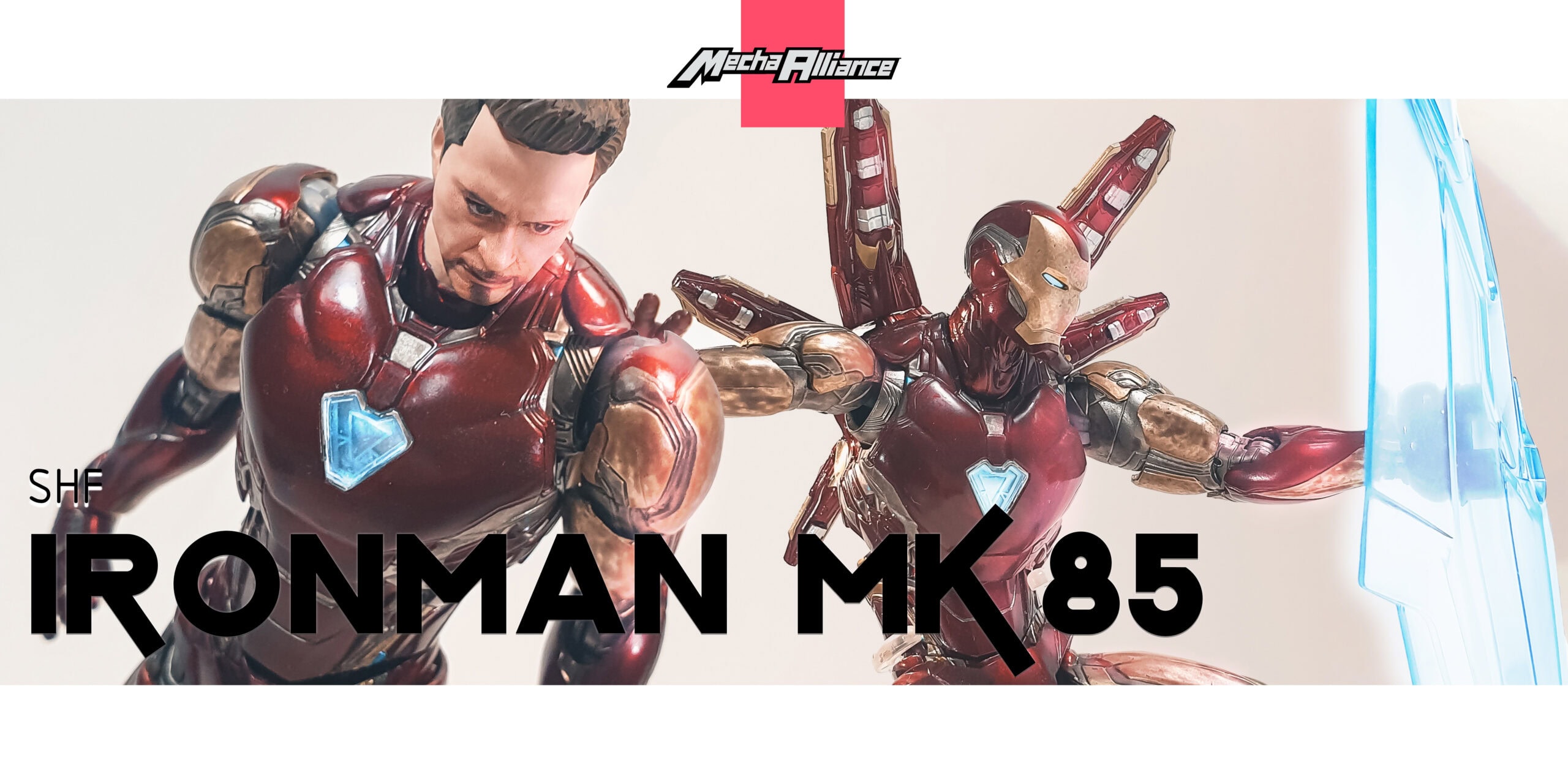 The man who has a heart – Tony Stark aka Iron Man don his most advanced armor to join his final batt…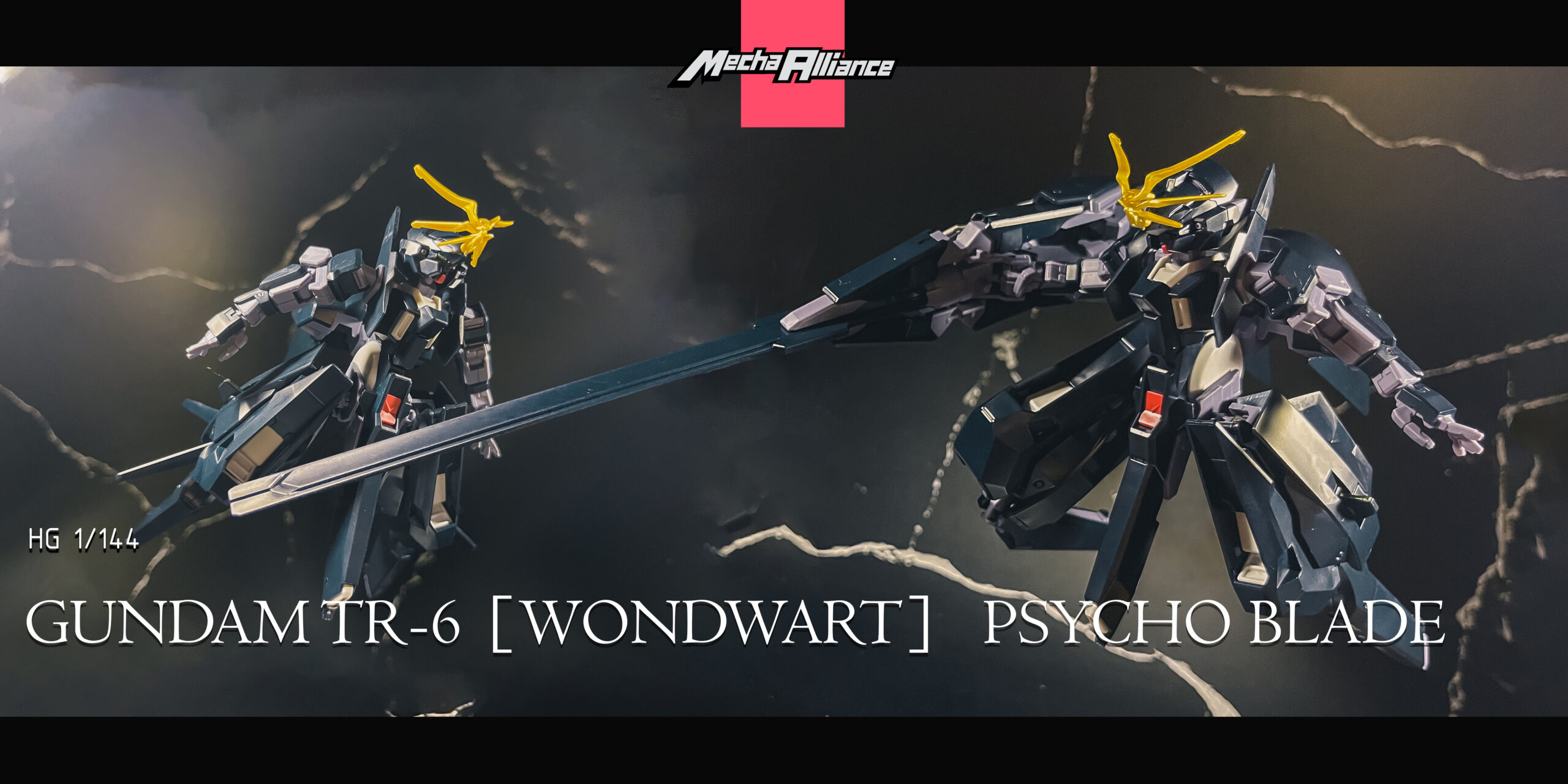 The black rabbit with the goddess symbol represents the Queen and the mighty Mars Legion Army. This …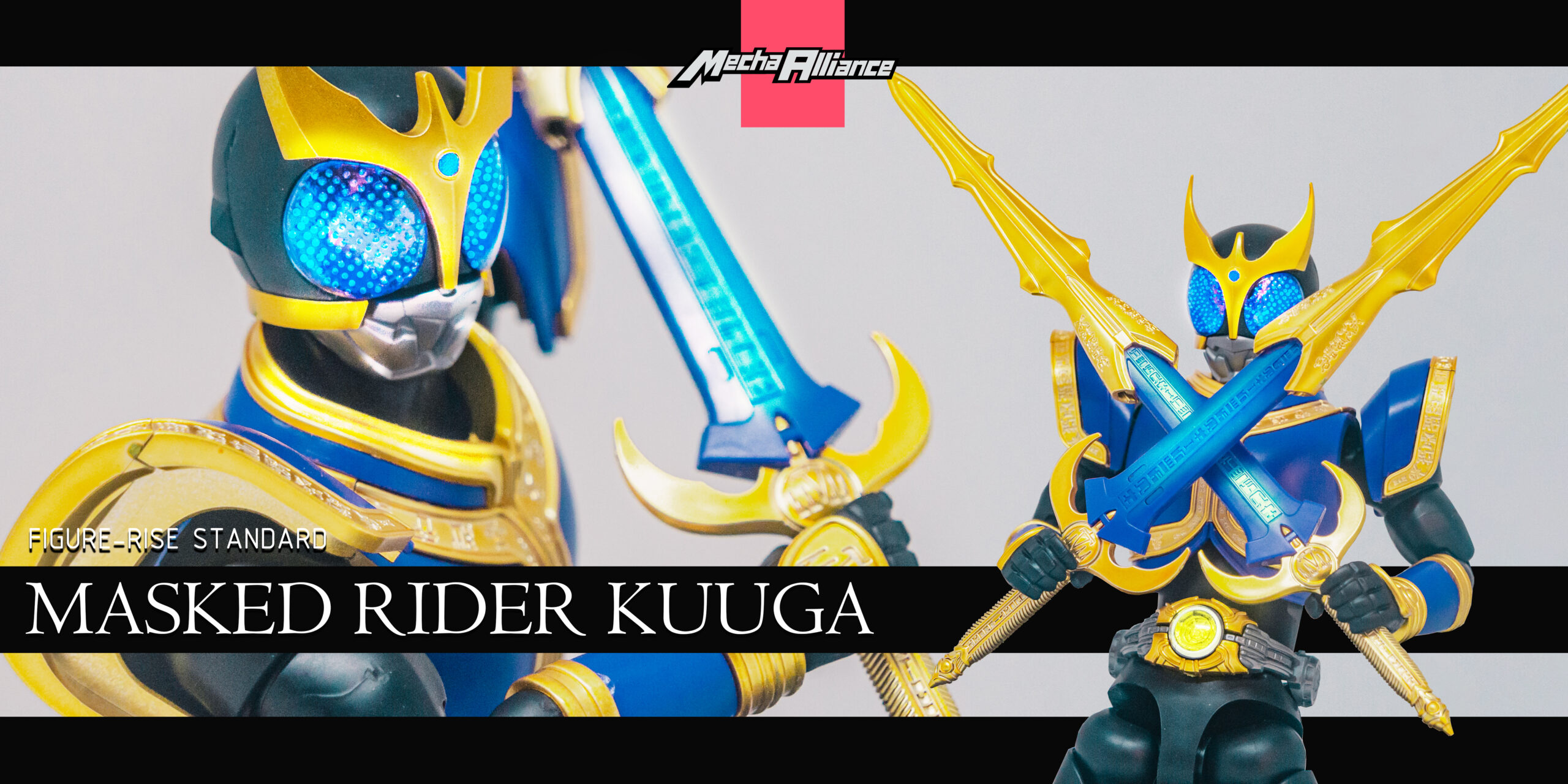 The Heisei era's first Rider receive his titanic upgrades. The Figure-Rise Standard Kuuga is every f…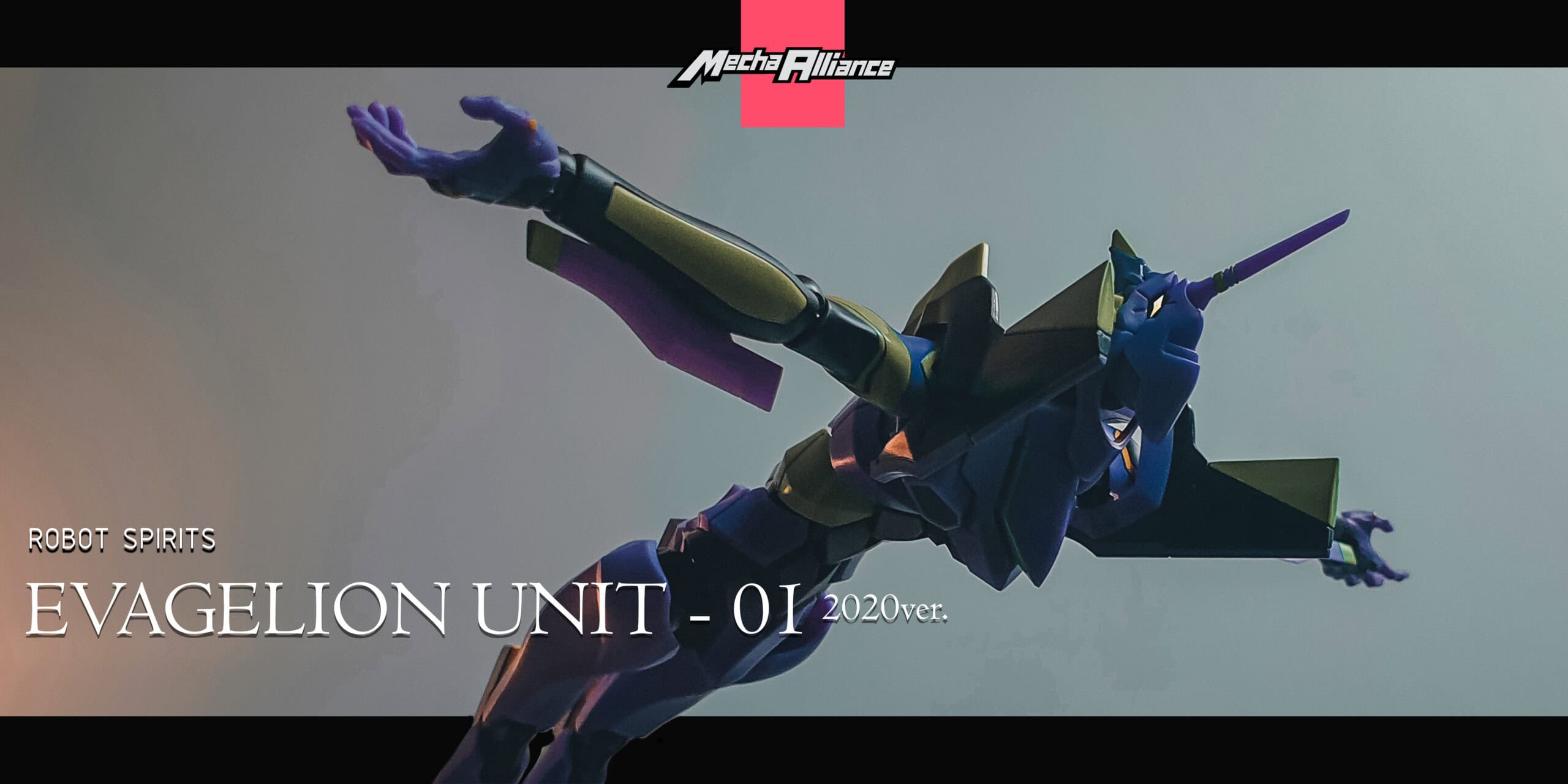 As a new robot spirits for the Rebuild of Evangelion, bandai has decided to remake the old robot spi…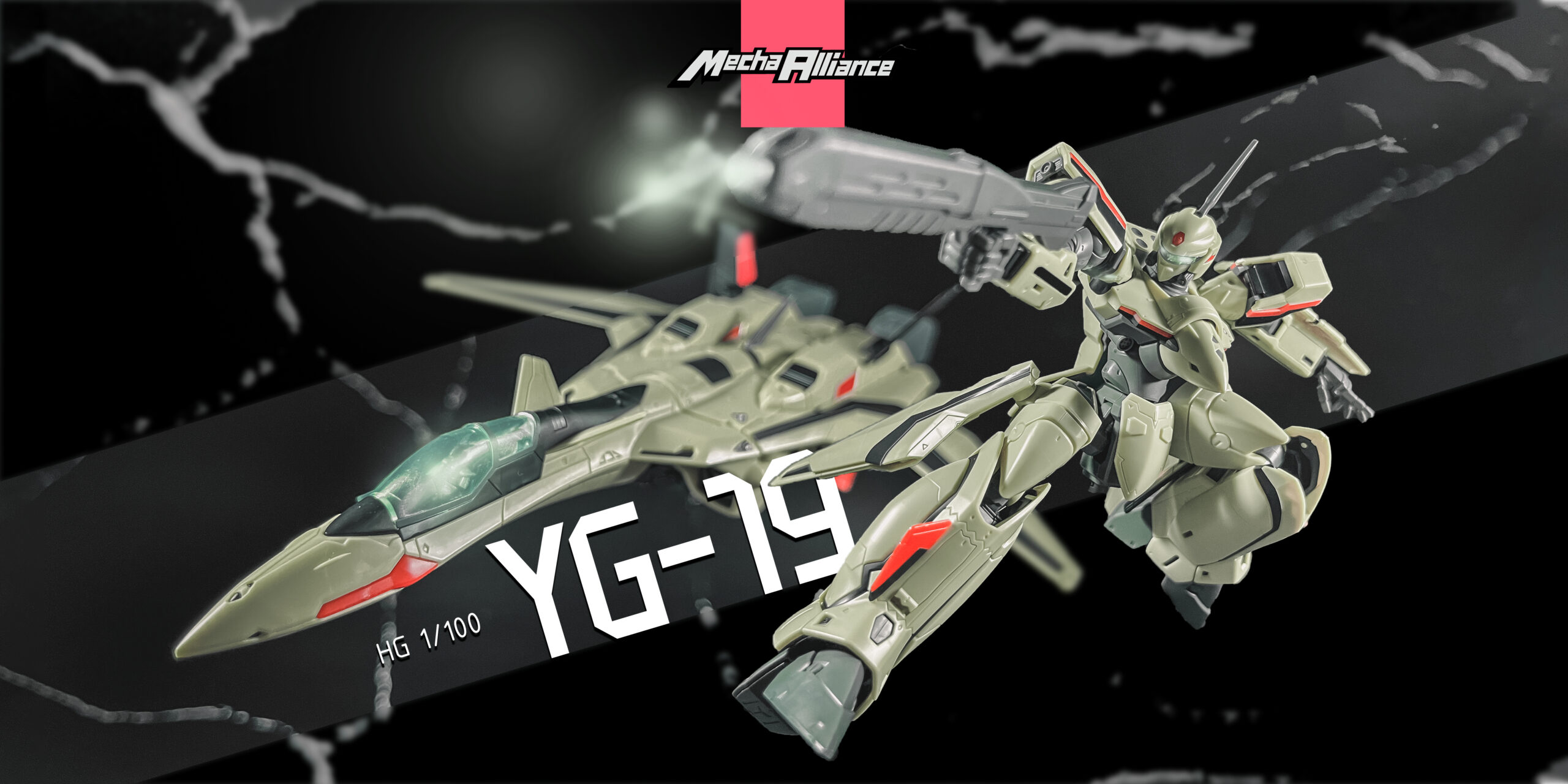 The YF-19 Excalibur is one of Kawamori Shōji's most famous designs in the Macross series. This HG 1/…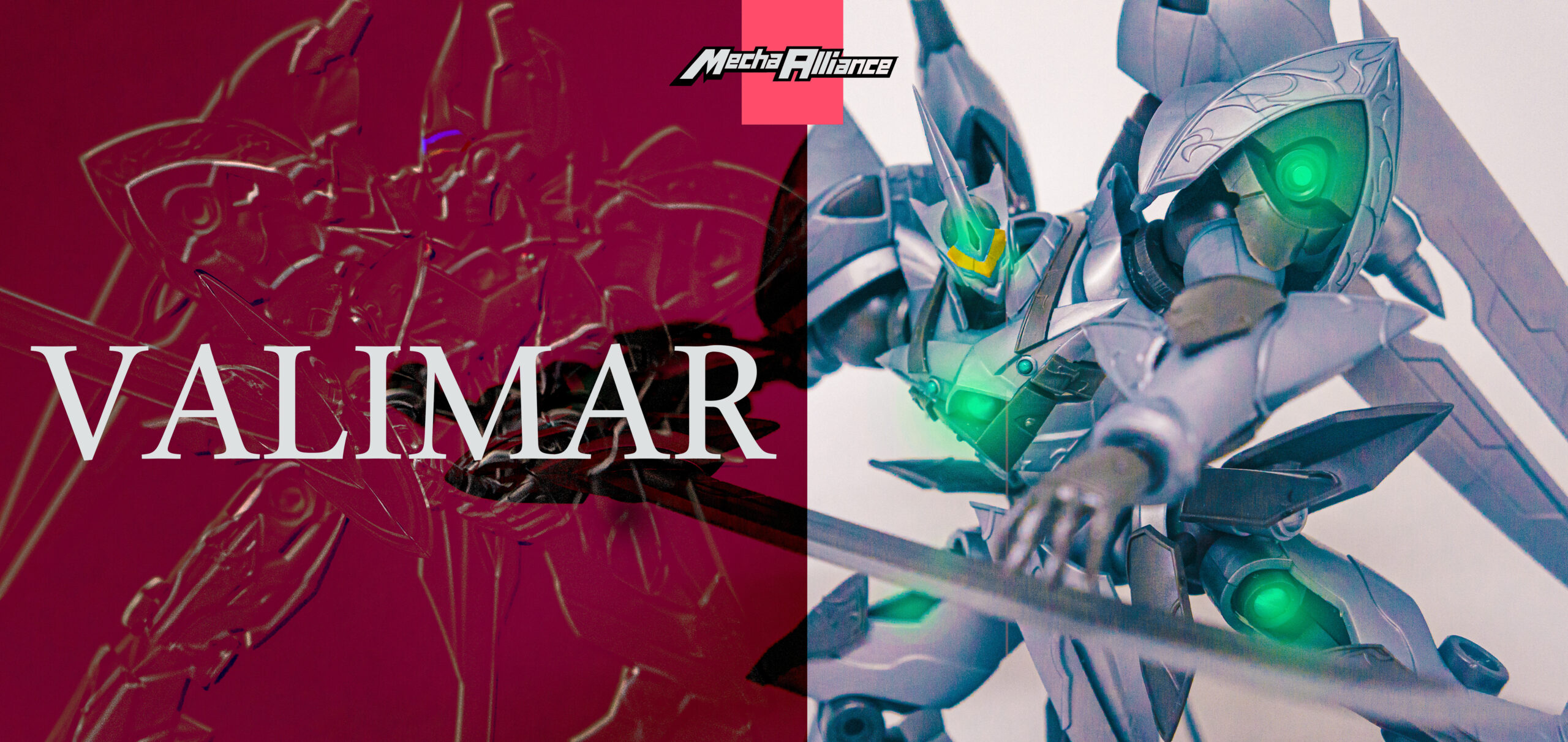 The Ashen Knight awakened! GSC gave us one of the most awesome Magical Knight mecha that ever got a …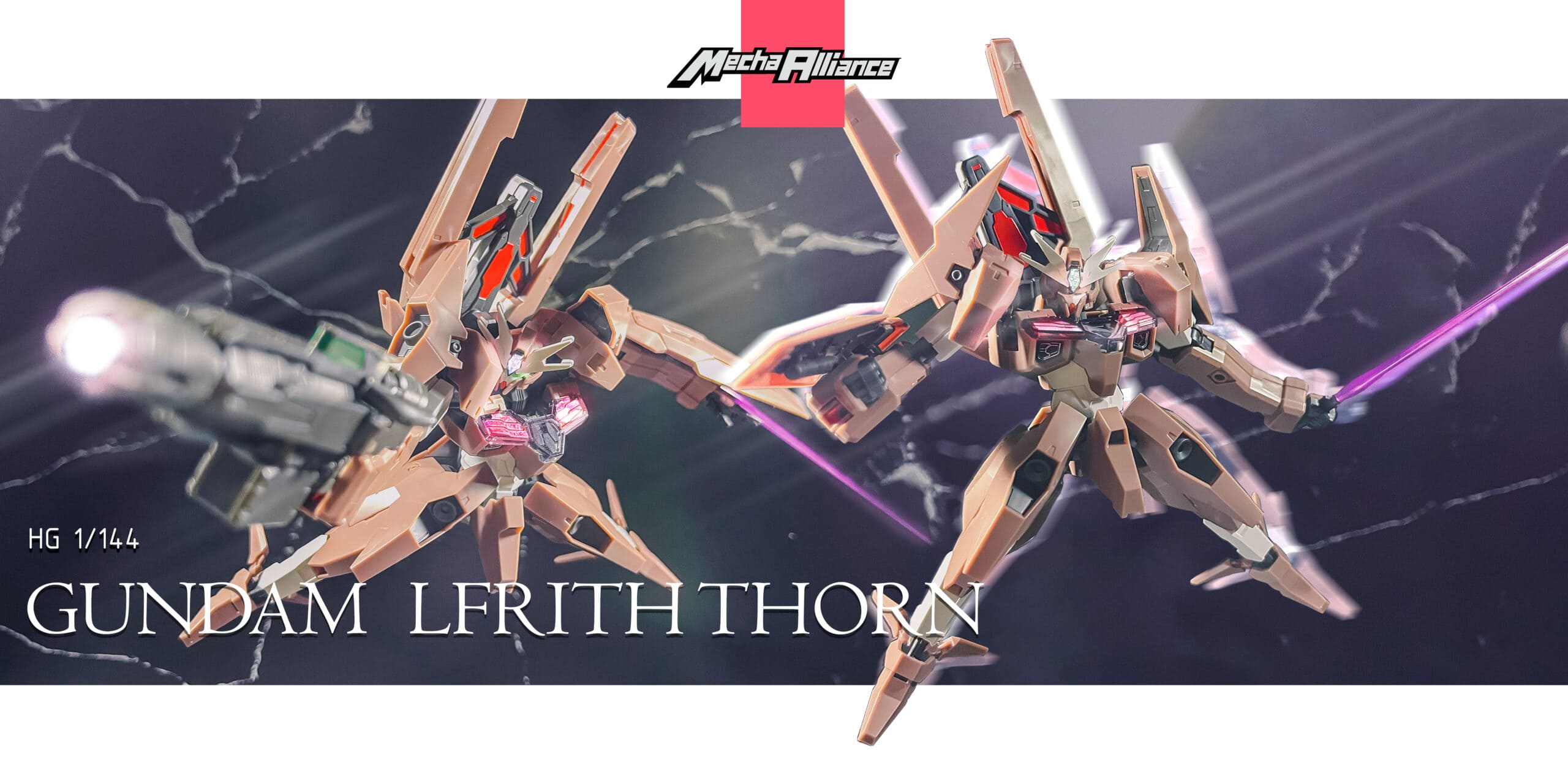 As part of the The Witch From Earth couple, HG Lfrith Thorn is a unique model kit with many interest…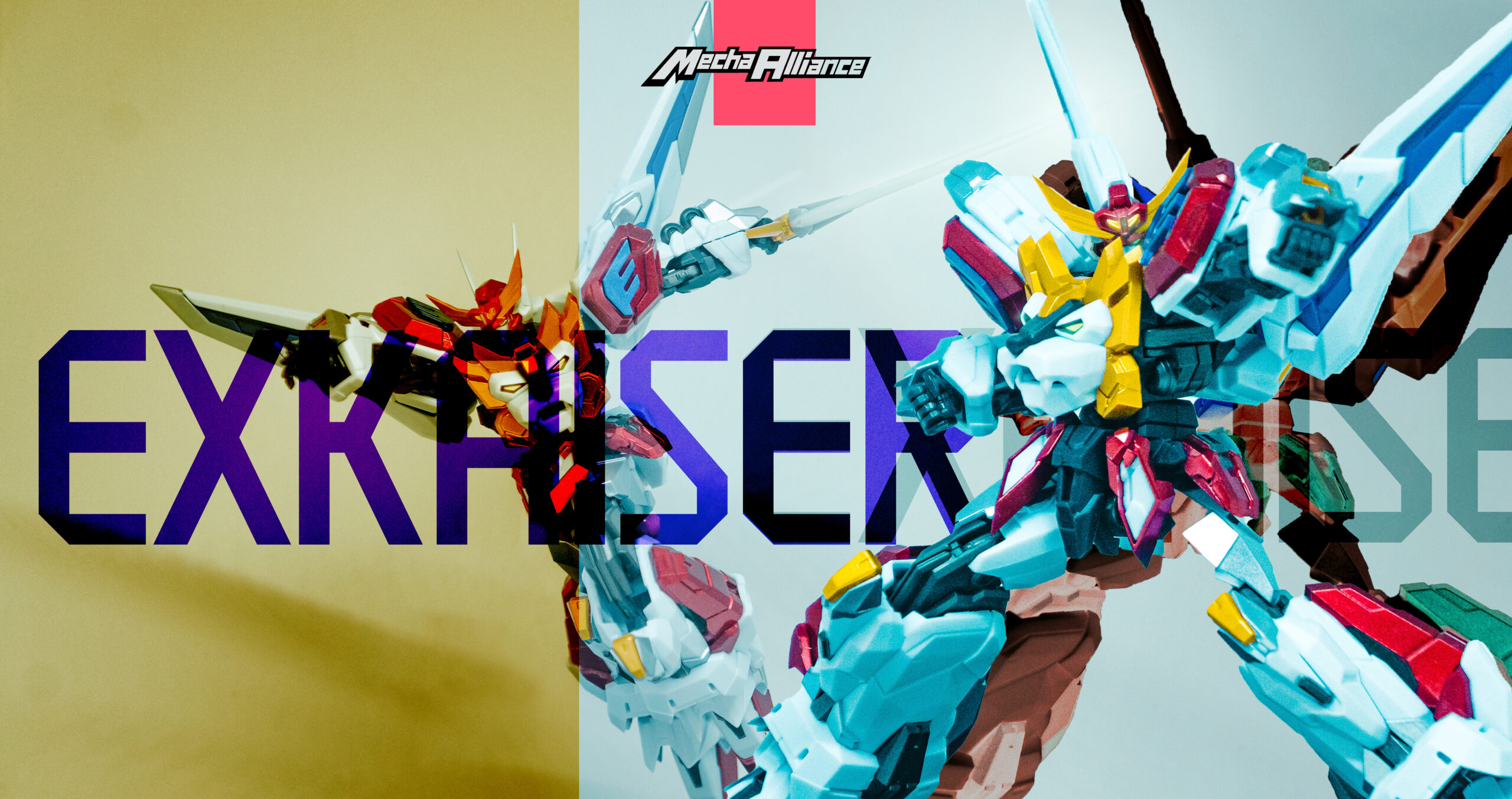 The beginning of a courageous legend! The first Brave graces the Shokugan Modeling Project new Alter…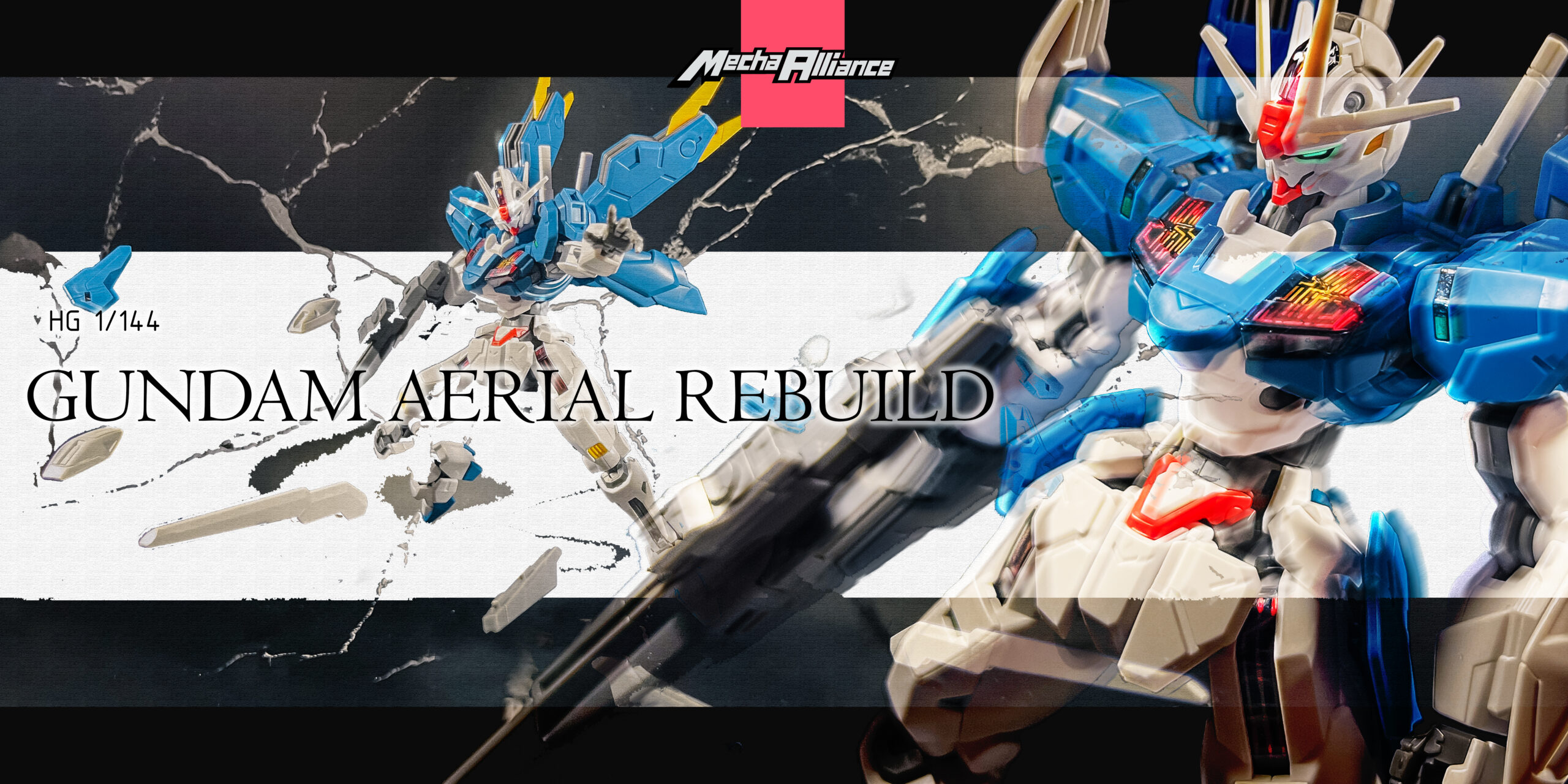 An upgraded version of Aerial designed by artist JNTHED, HG Gundam Aerial Rebuild is a pretty good H…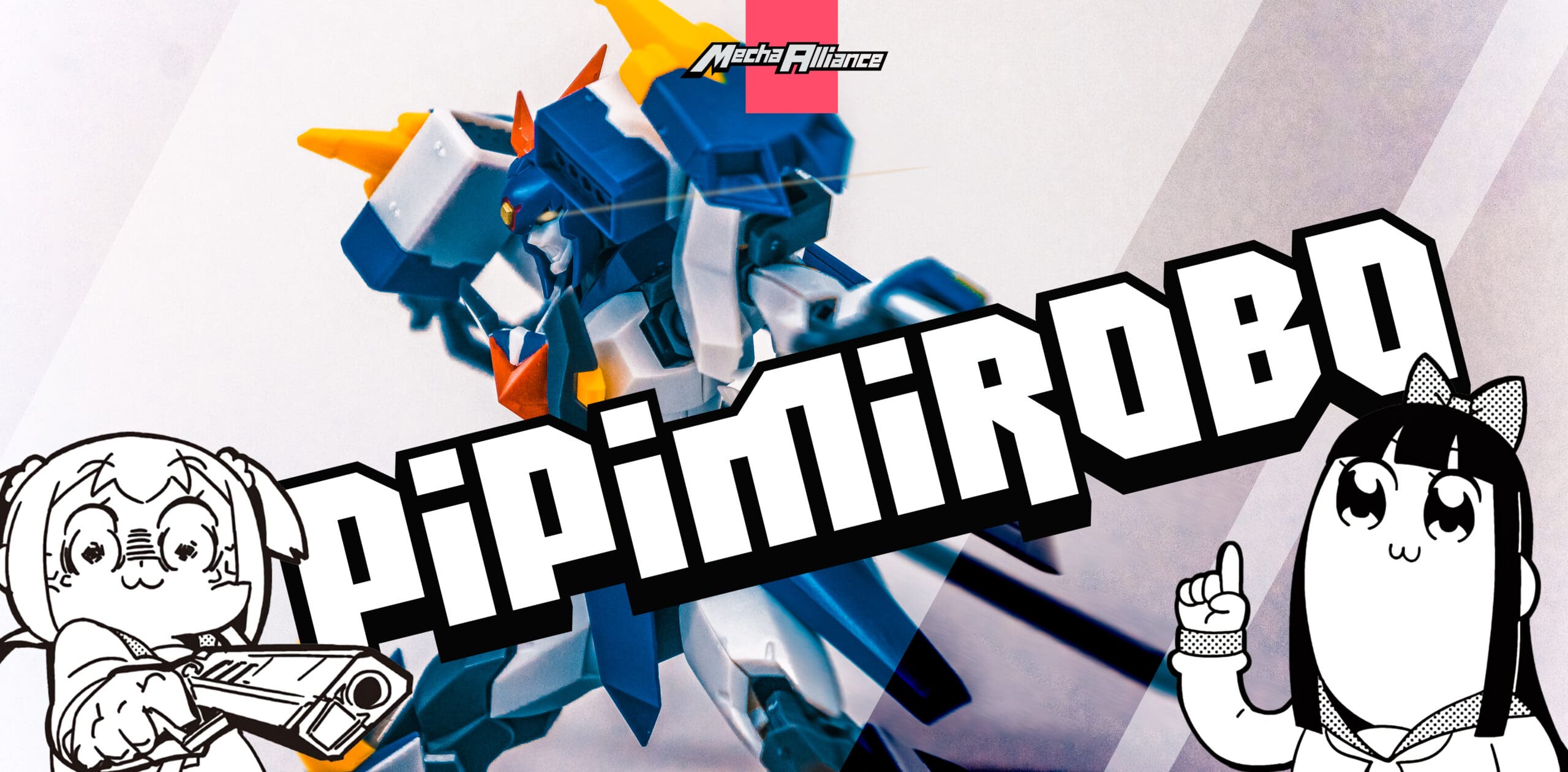 Just when you think Pop Team Epic couldn't get any more based, they supercharged with an unexpected …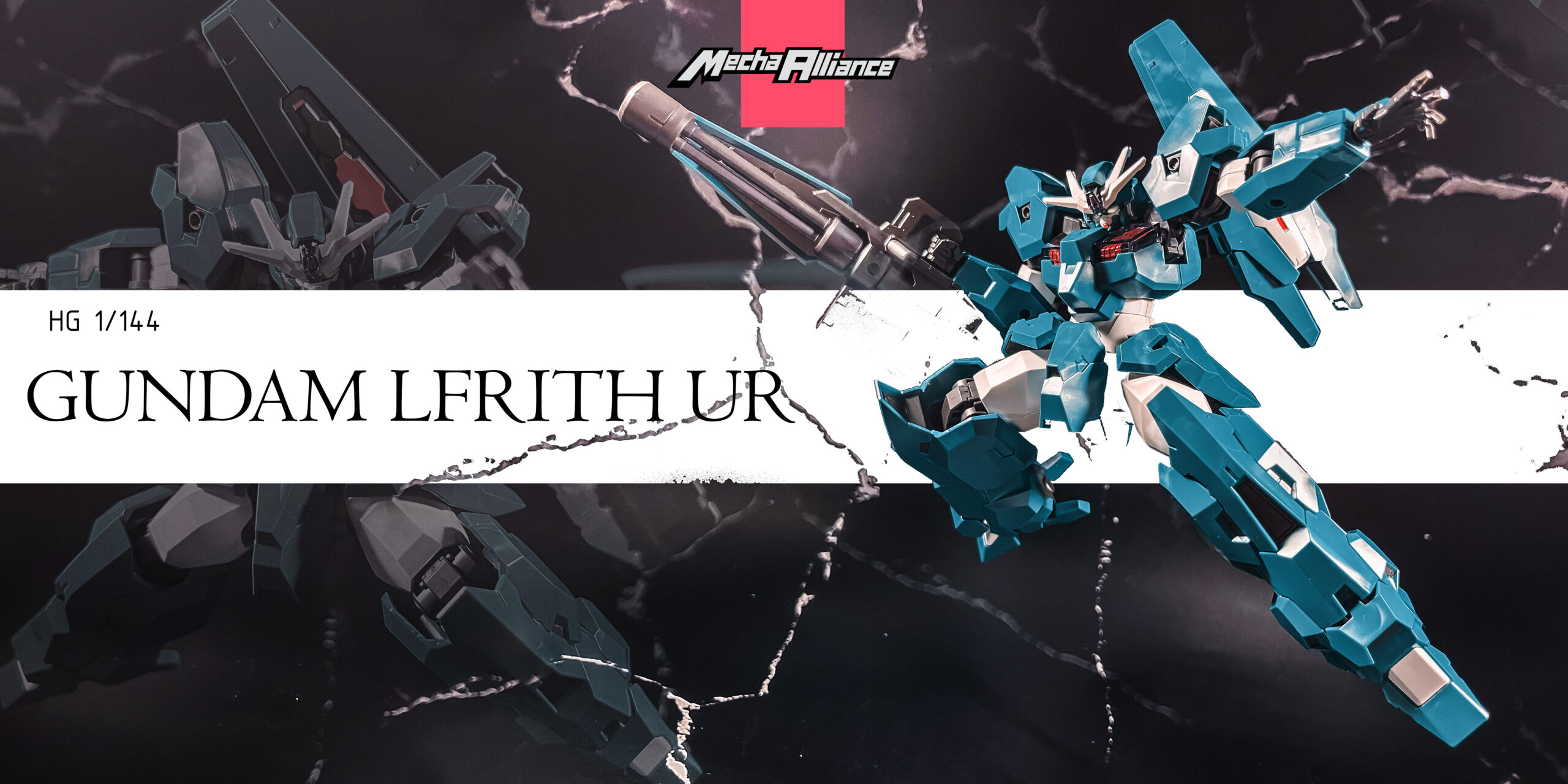 A part of the couple The Witch From Earth – Gundam Lfrith Ur. Designed by mechanical designer Takayu…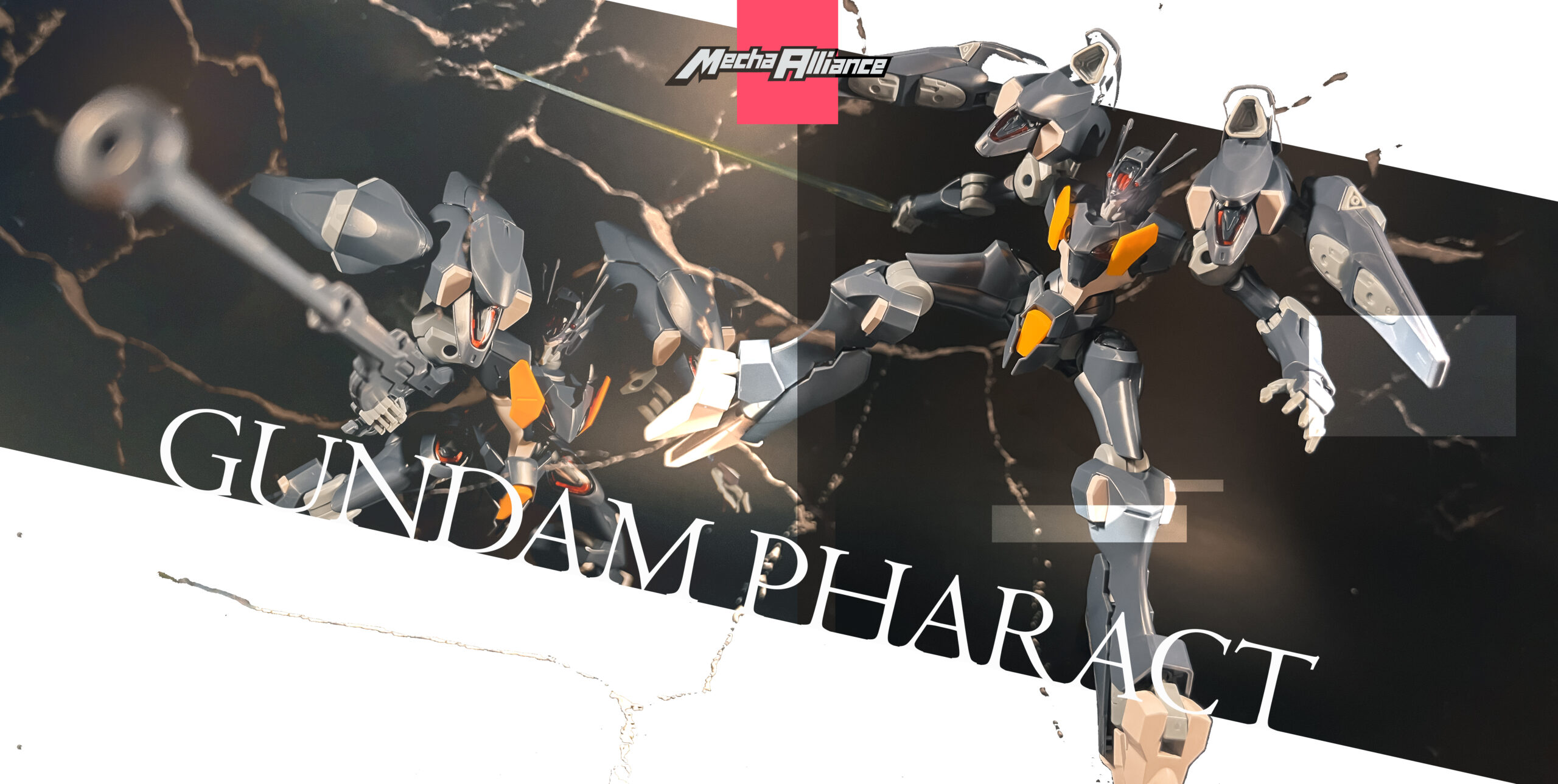 Gundam-type Mobile Suit developed by Pell Technologies. Pharact is a machine with the appearance of …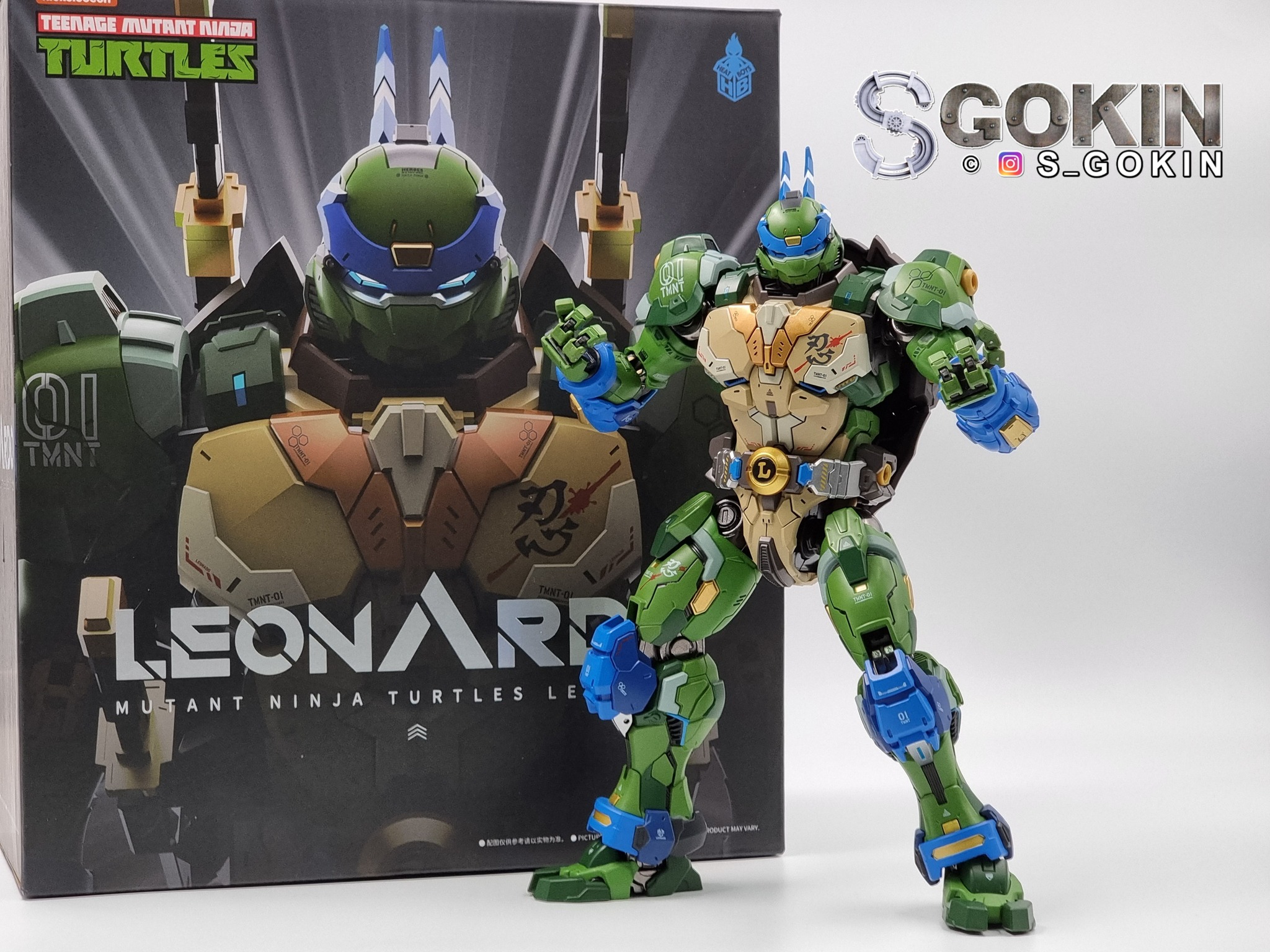 The classic pizza-loving sewer-dwelling turtles are back with a massive redesigns. The Mecha Leonard…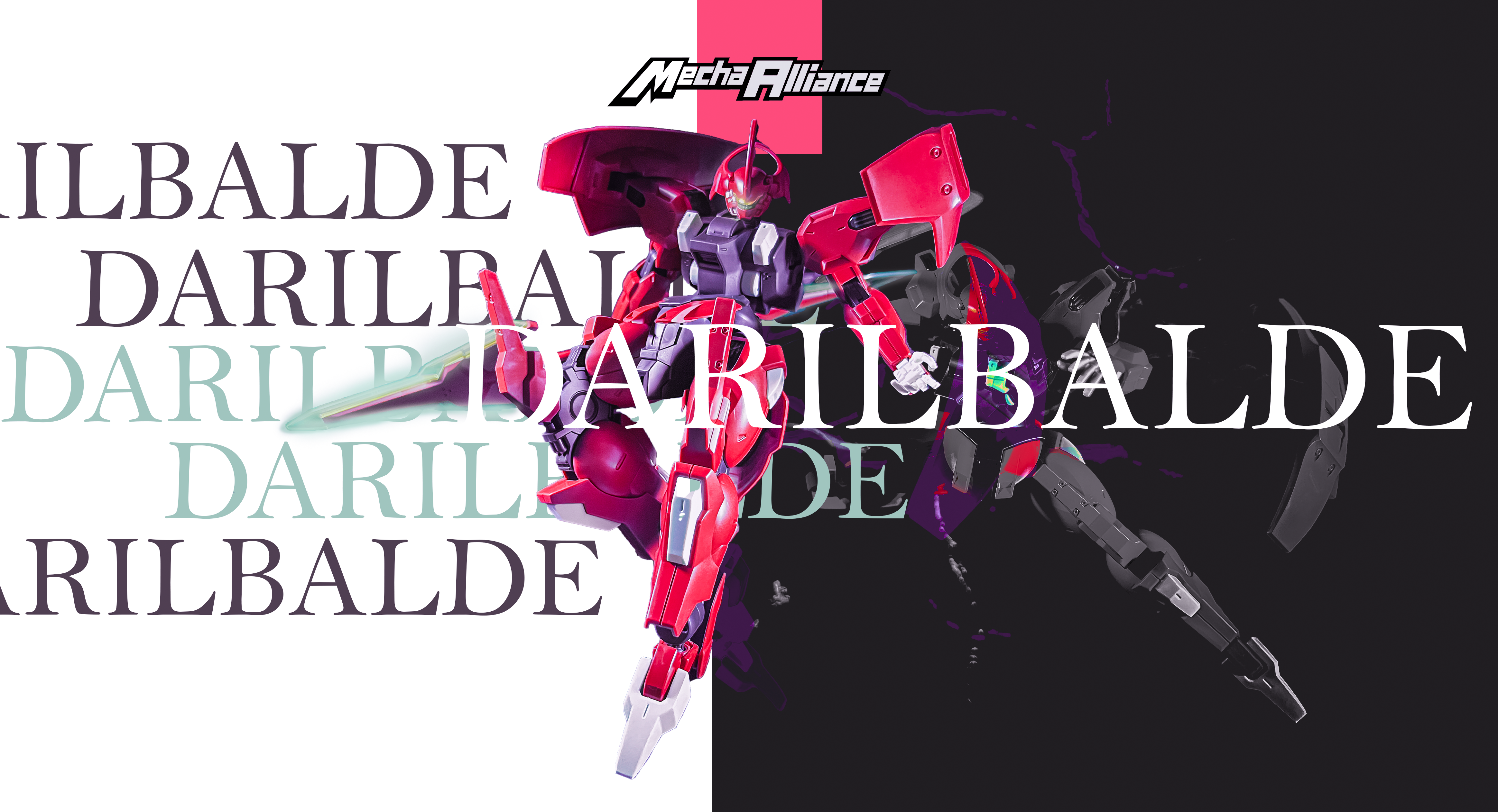 A red machine that can be considered as the Char's Zaku of the G-Witch series. With the design and u…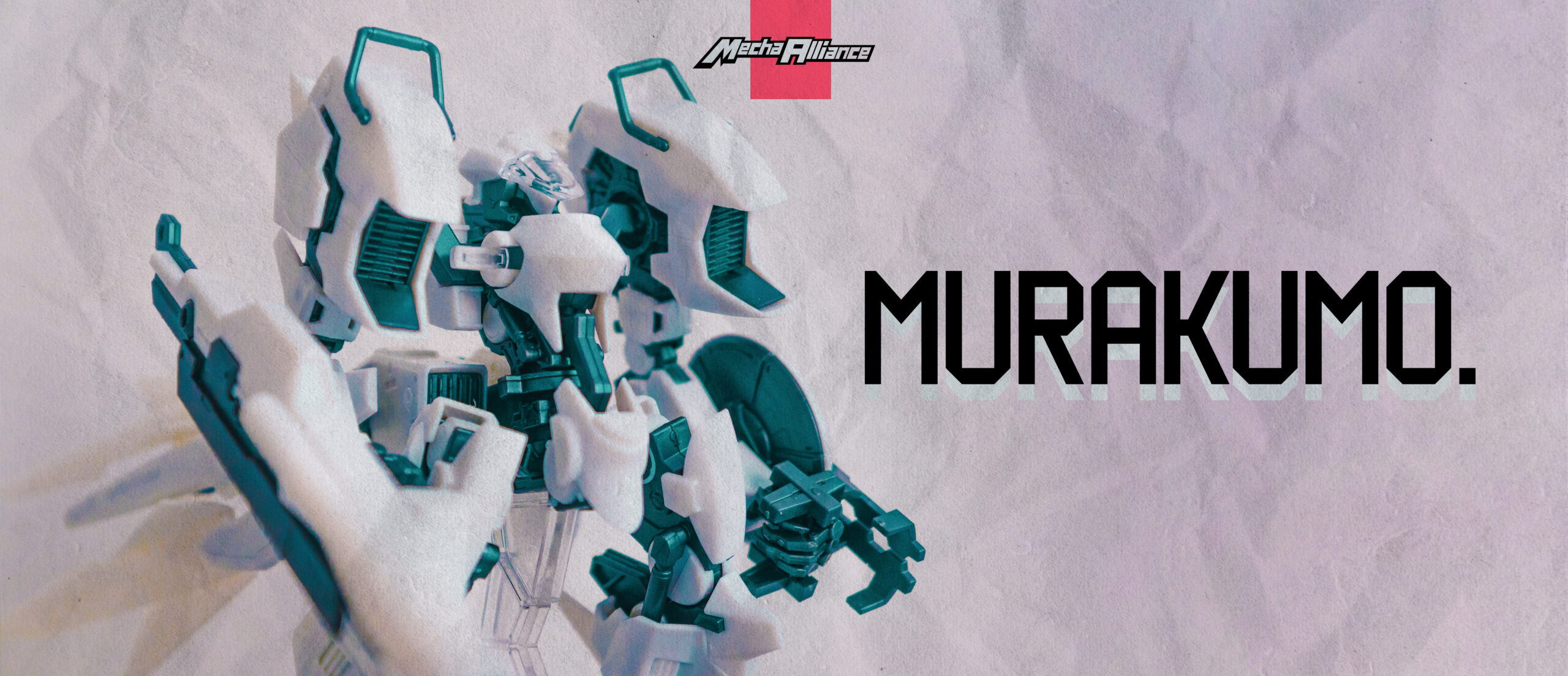 Take to the sky in FromSoft's mech chaser game. The Cloud Breaker from Murakumo is pretty much a hig…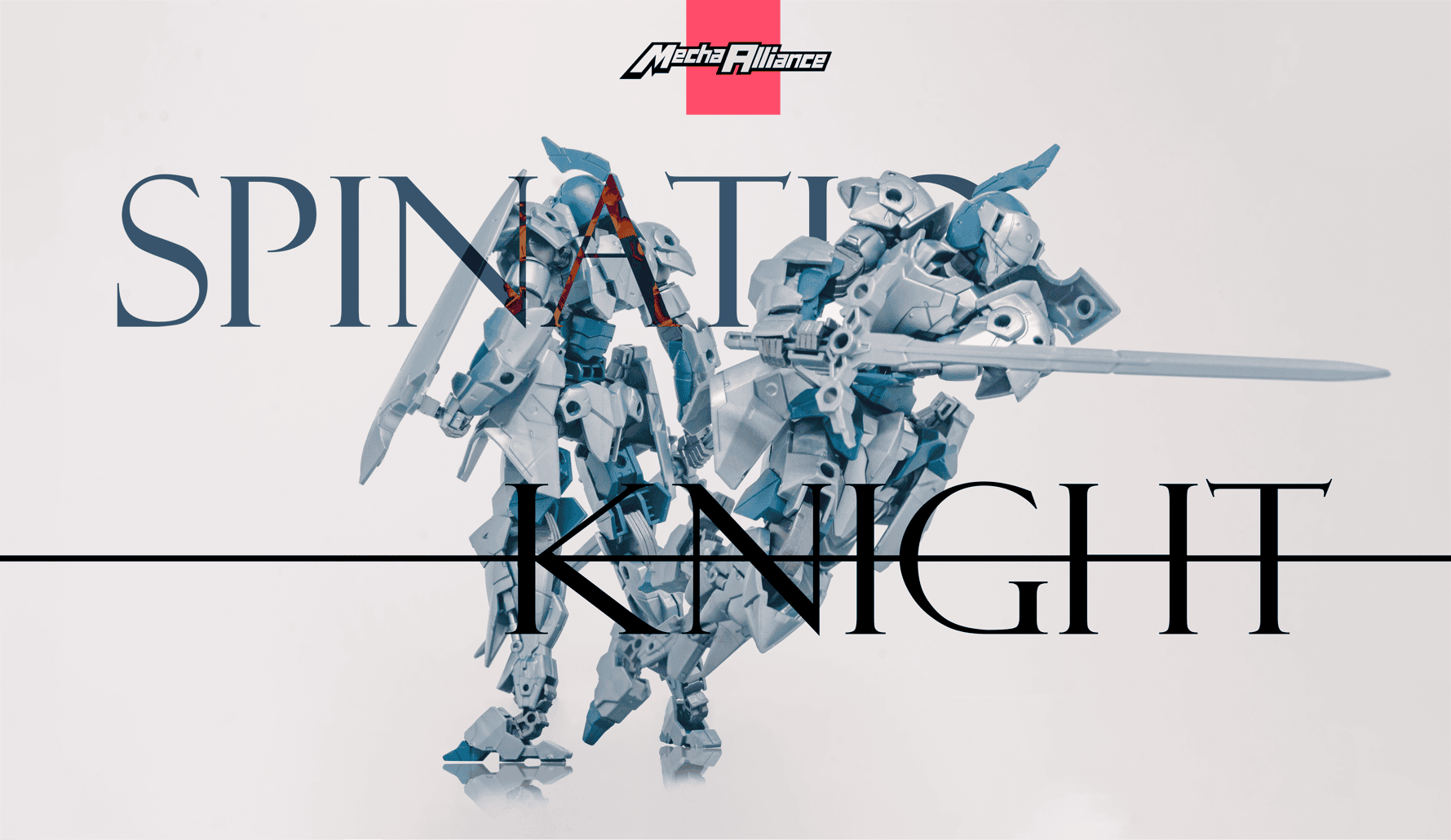 Journey to Europe with this new Spinatio variant. The Knight Type is an agile yet dignified armored …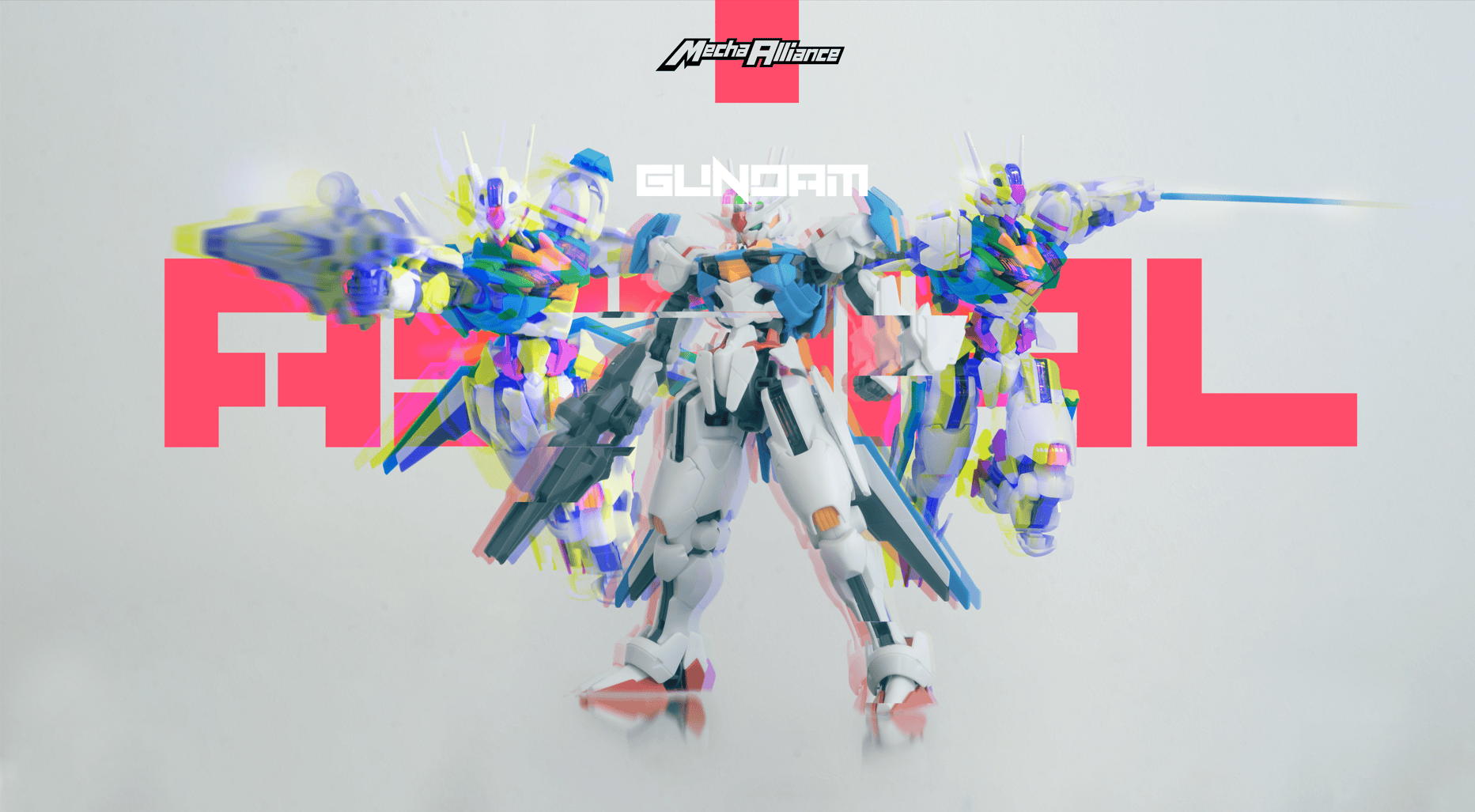 The Gundam piloted by the Witch. The Aerial displayed its magical design and innovative gimmick that…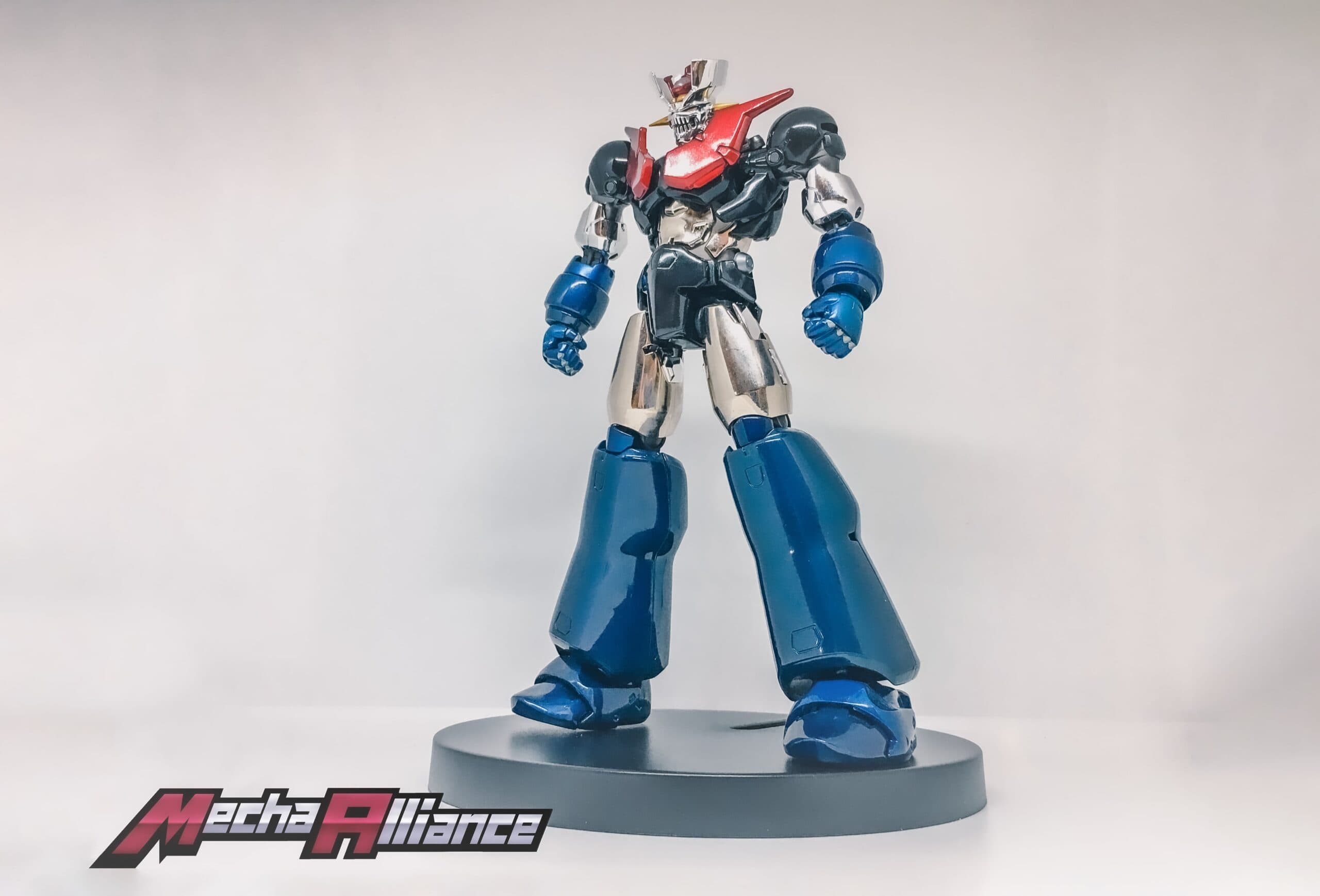 Kami ka? Akuma ka? This time, Kouji picked the side of the Demon. The Ex Gokin Mazinger Z is the emb…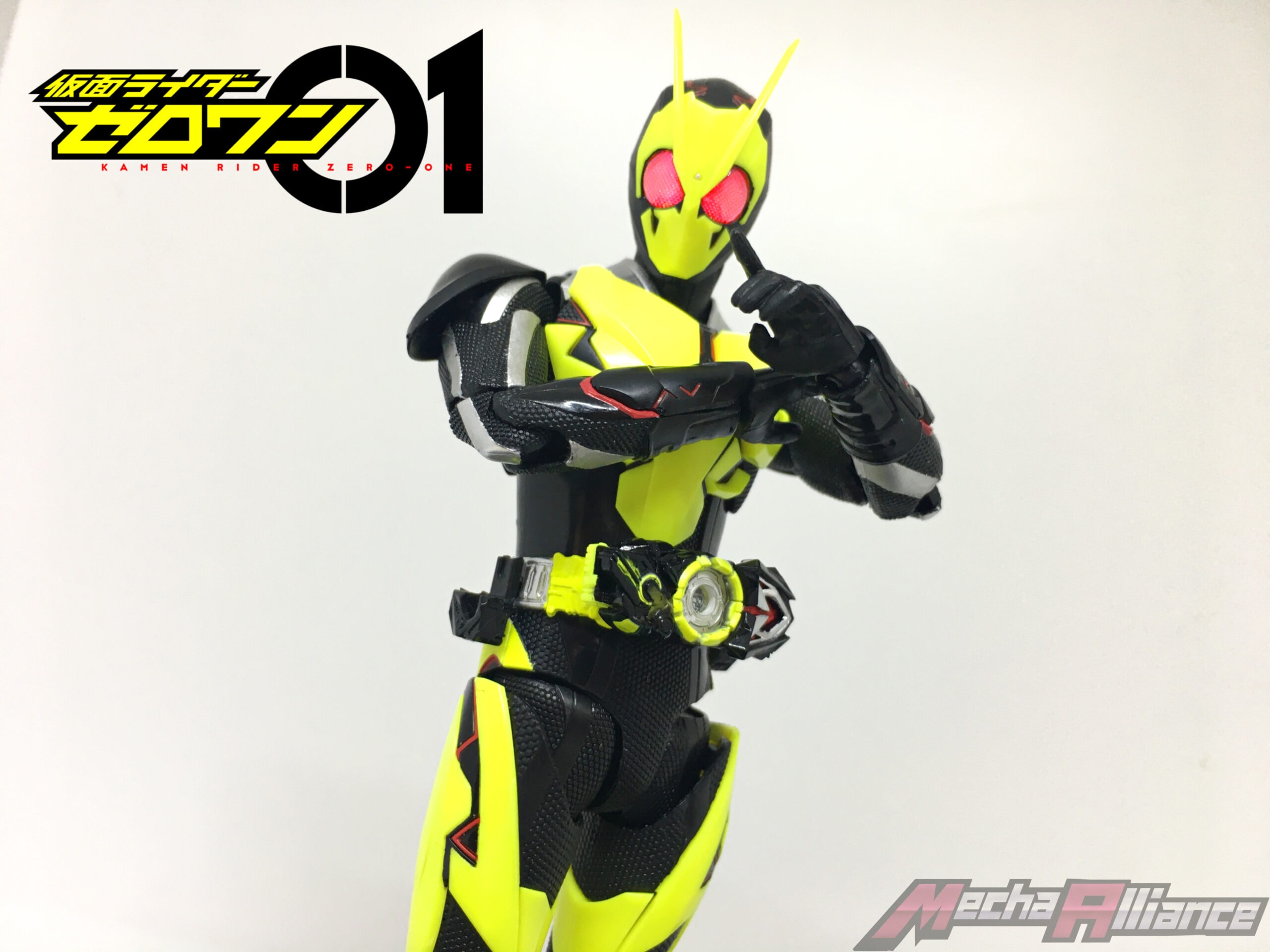 The president is in the office, and it's noone else but Aruto Hiden! The SHF Zero-One Rising Hopper …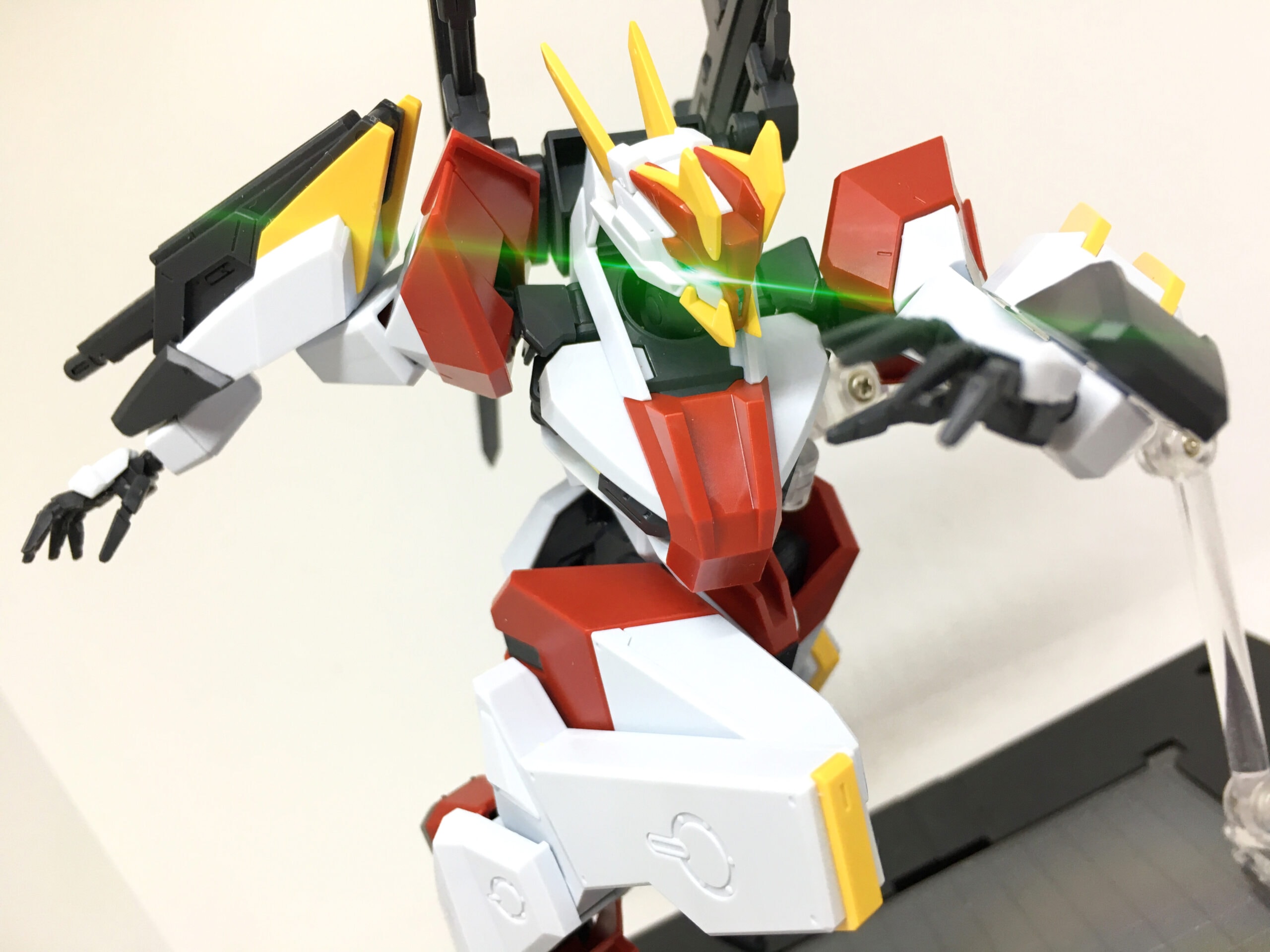 A straight mid-season upgrade, the Kenbu Zan is a bulky and dynamic mech that reign supreme on the b…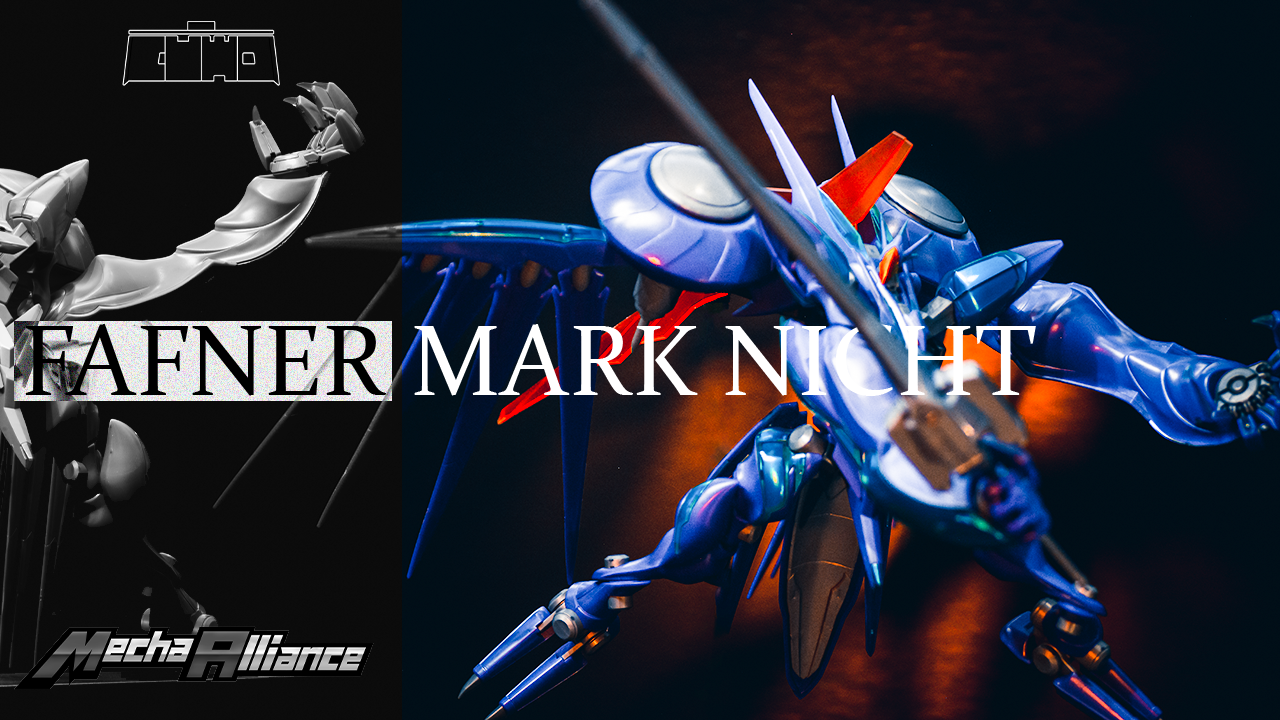 A Soushi reborn and awakened the Curse of Nothingness – Fafner Mark Nicht. The Moderoid Mk Nicht re-…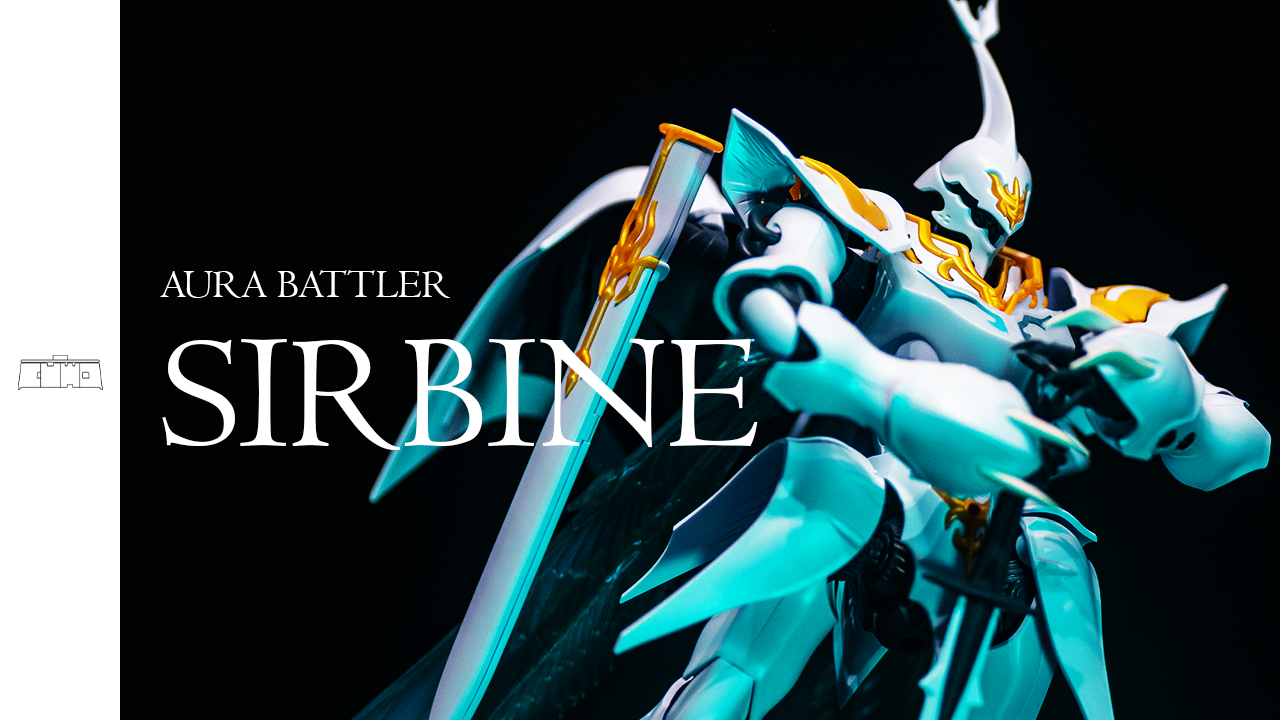 The knightly Aura Battler Sirbine joins P-Bandai HG line-up. With gorgeous golden trim and a new shi…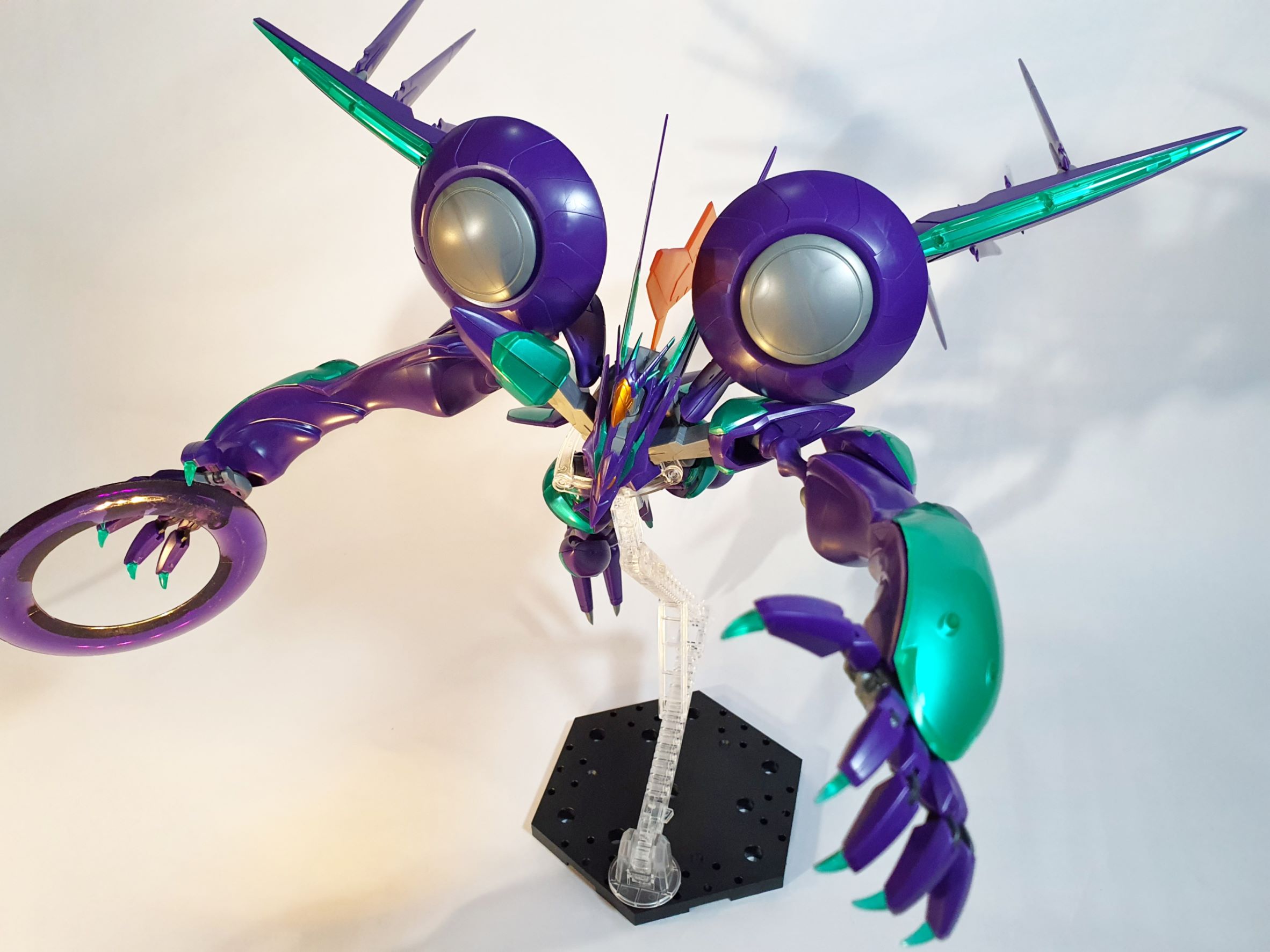 The absolute opposite of Existence is none other than Nothingness. The 2nd of the duo with Mk Sein i…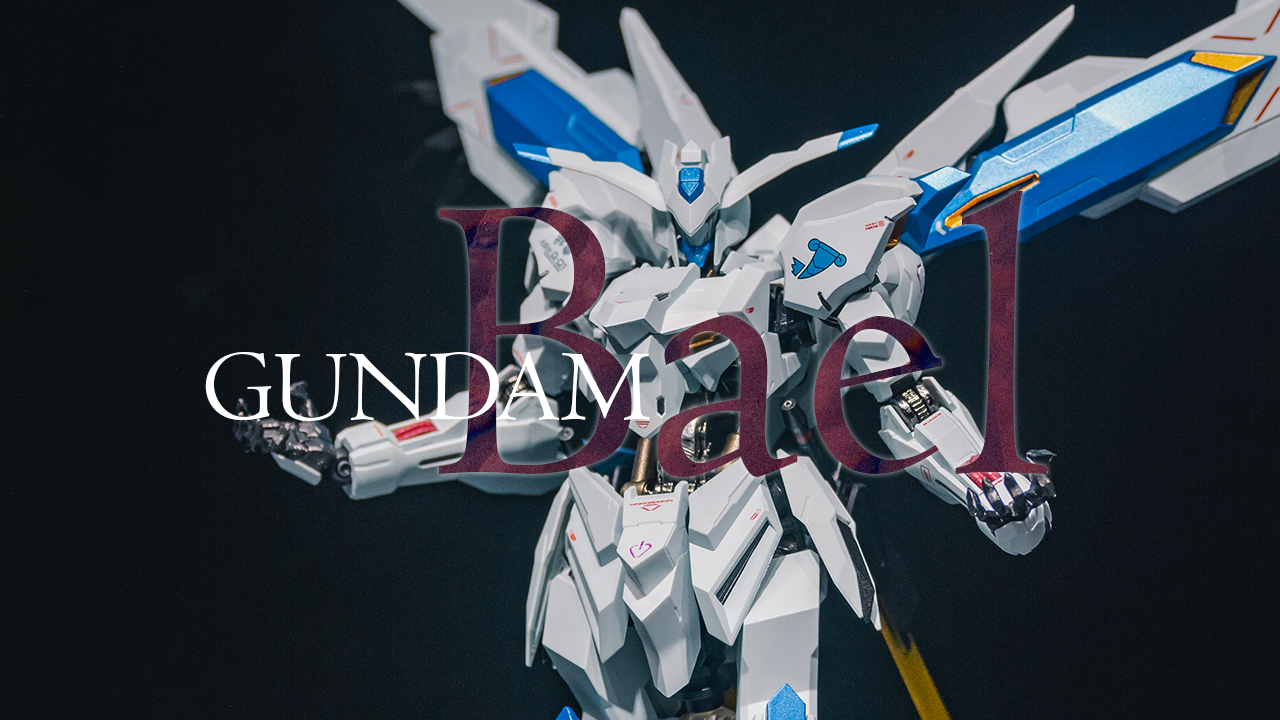 The legendary first King of Hell, hero of the Calamity War – the Gundam Bael signifies the strength …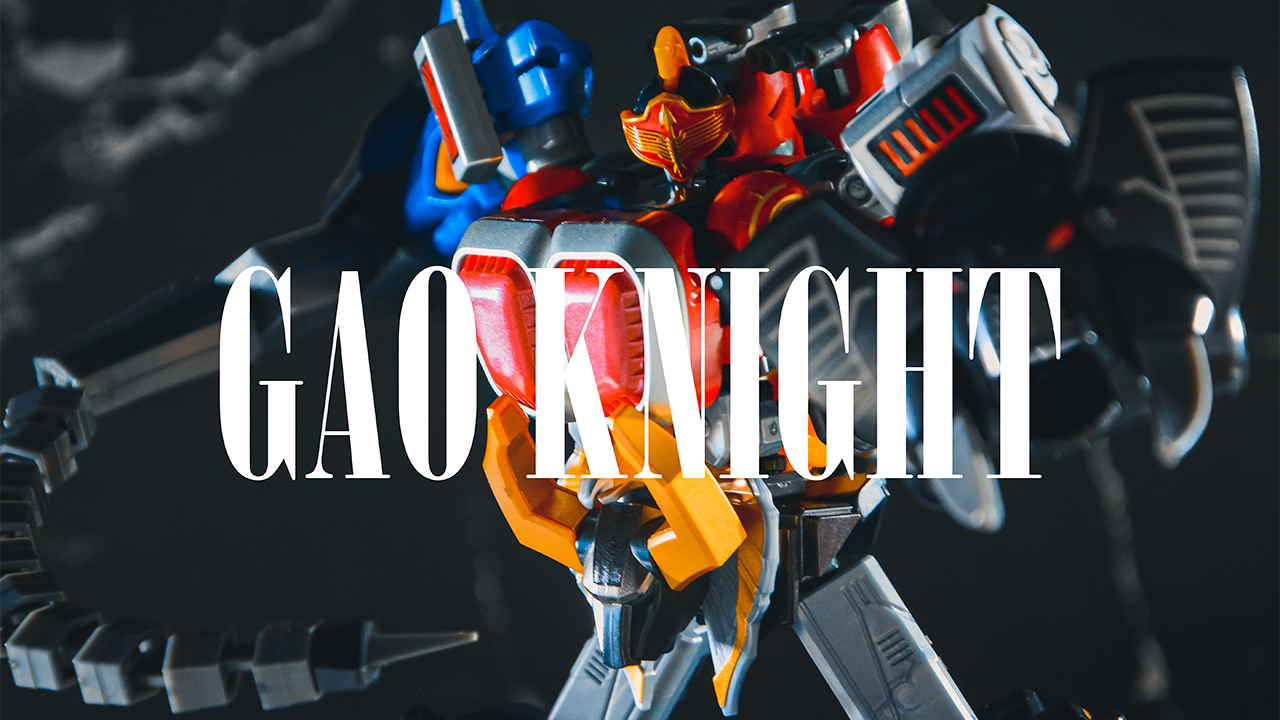 The blazing Spirit of Fire graces the newly introduced Shokugan Modeling Project line from Bandai. A…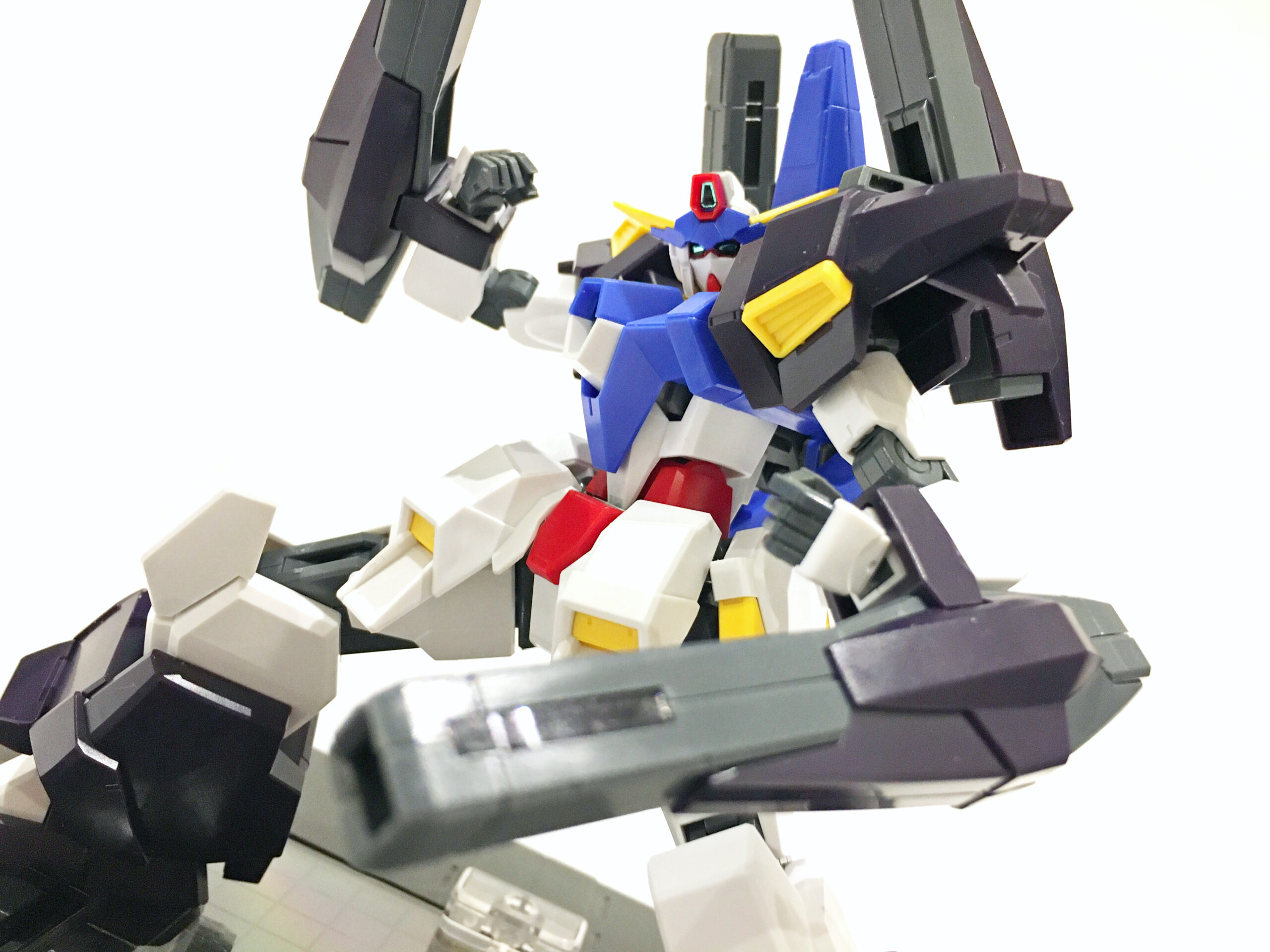 The Age-3 definitely do not skip leg days with the Fortress equipment. As the name implies, this chu…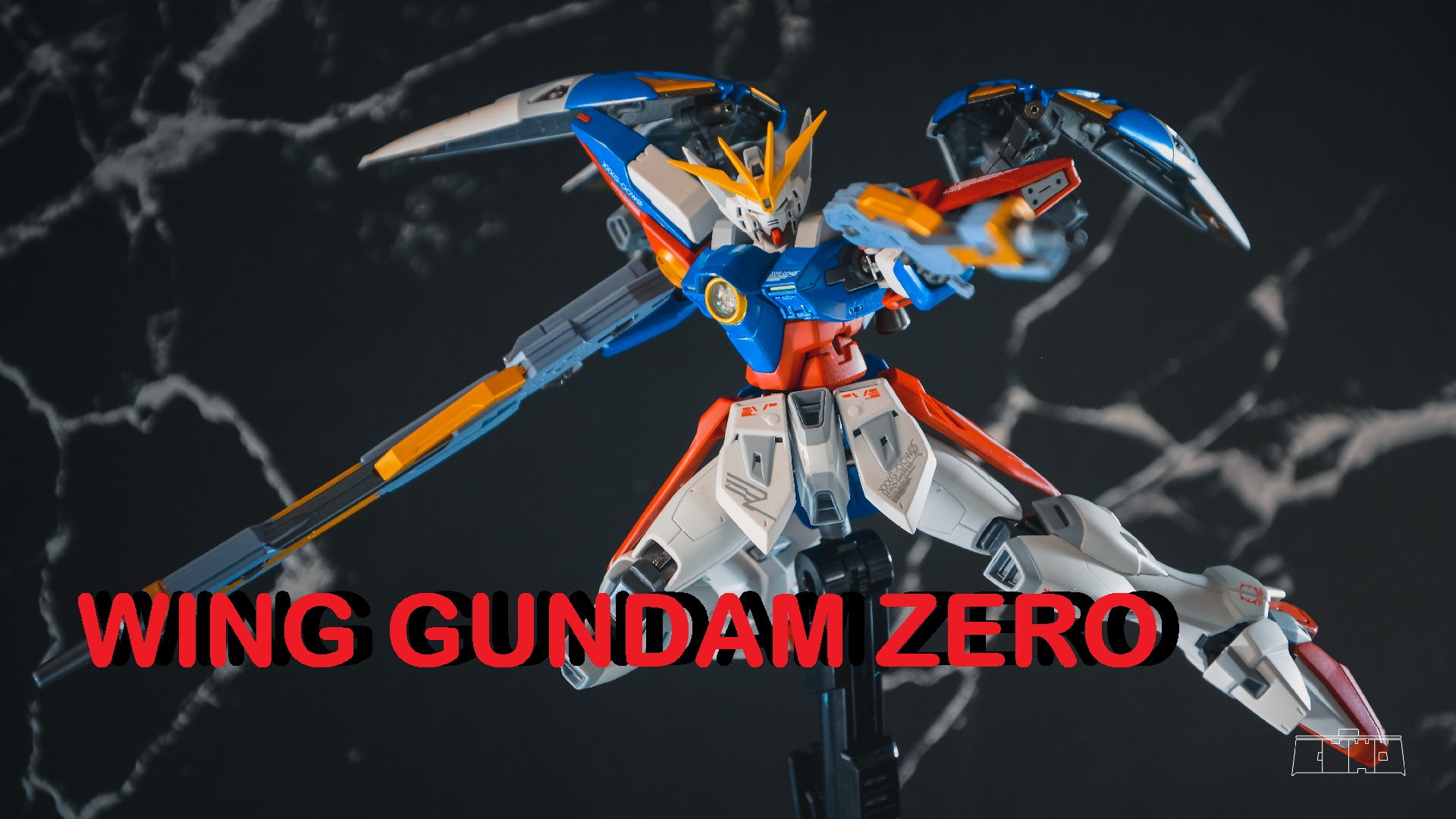 The most powerful Gundam in Wing returned to Robot Spirit as a Metal Robot Damashii. Aside from an o…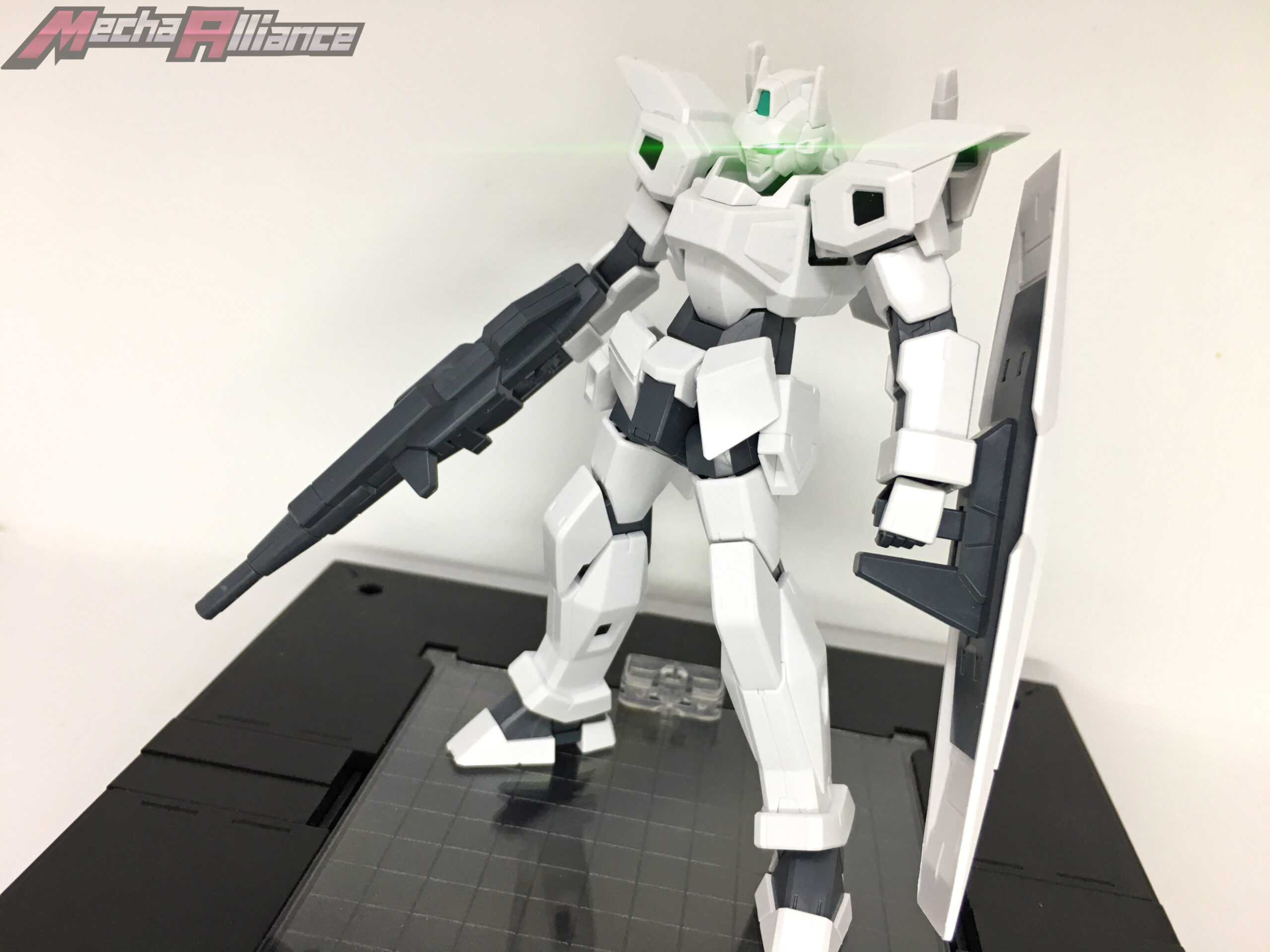 A pure-white mobile suit capable of standing toe-to-toe with the Vagan. Madorna Workshop has created…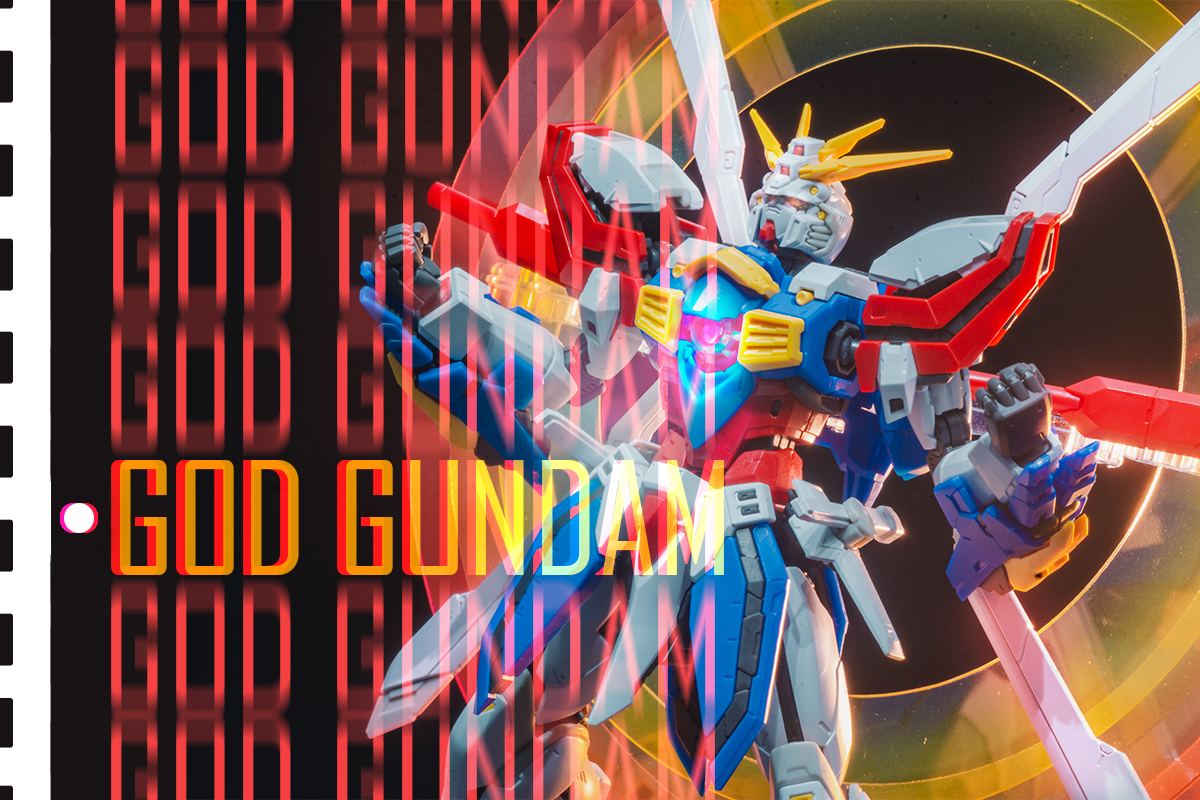 Take this, my love, my anger, and all of my money! Bandai created another stunning Real Grade for th…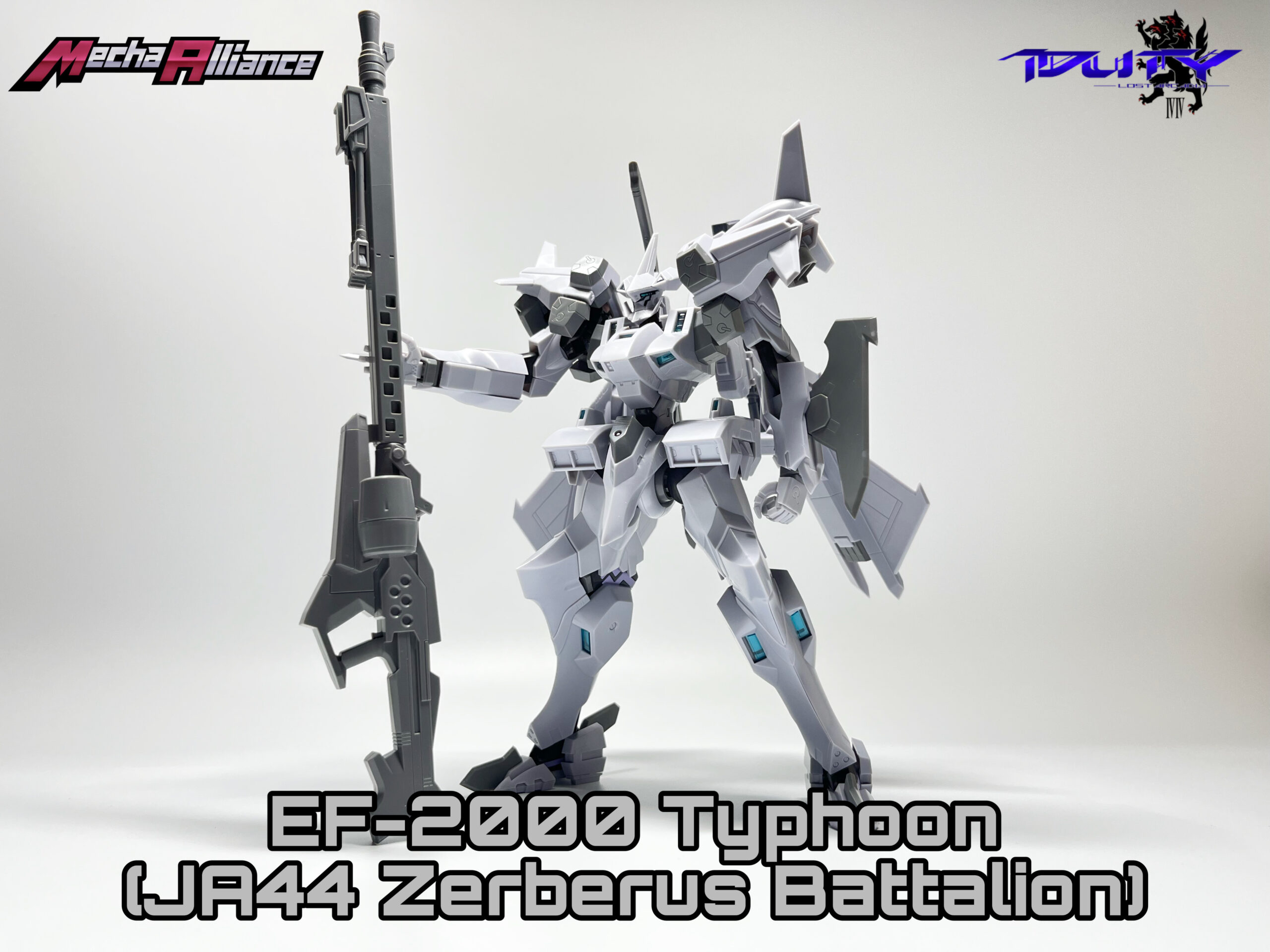 With the new Muv Luv Alternative: The Euro Front project announced earlier this year, the non-scale …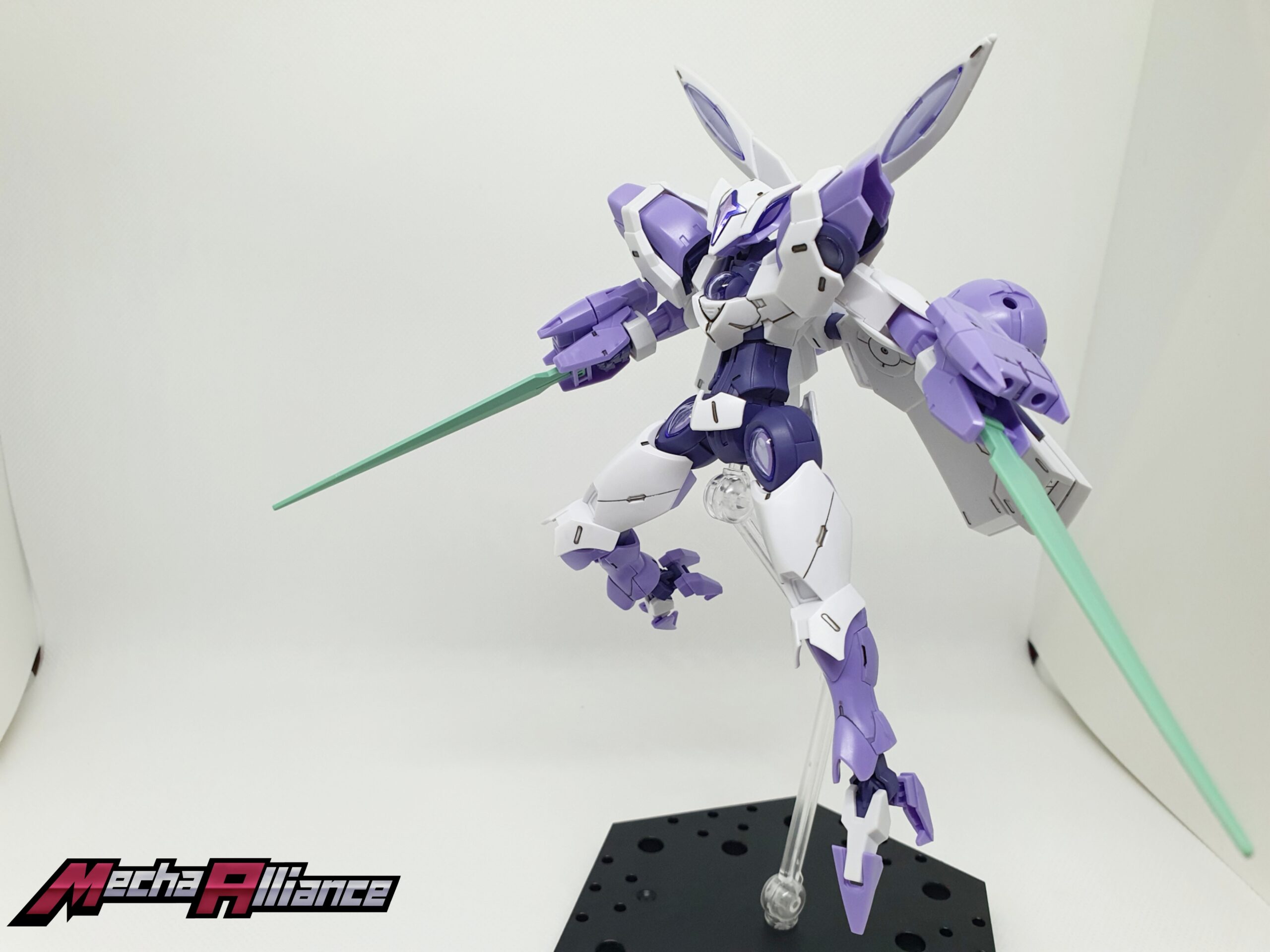 The Gundam supremacy is no more! The mobile suit that can stand toe-to-toe and even overpower the Gu…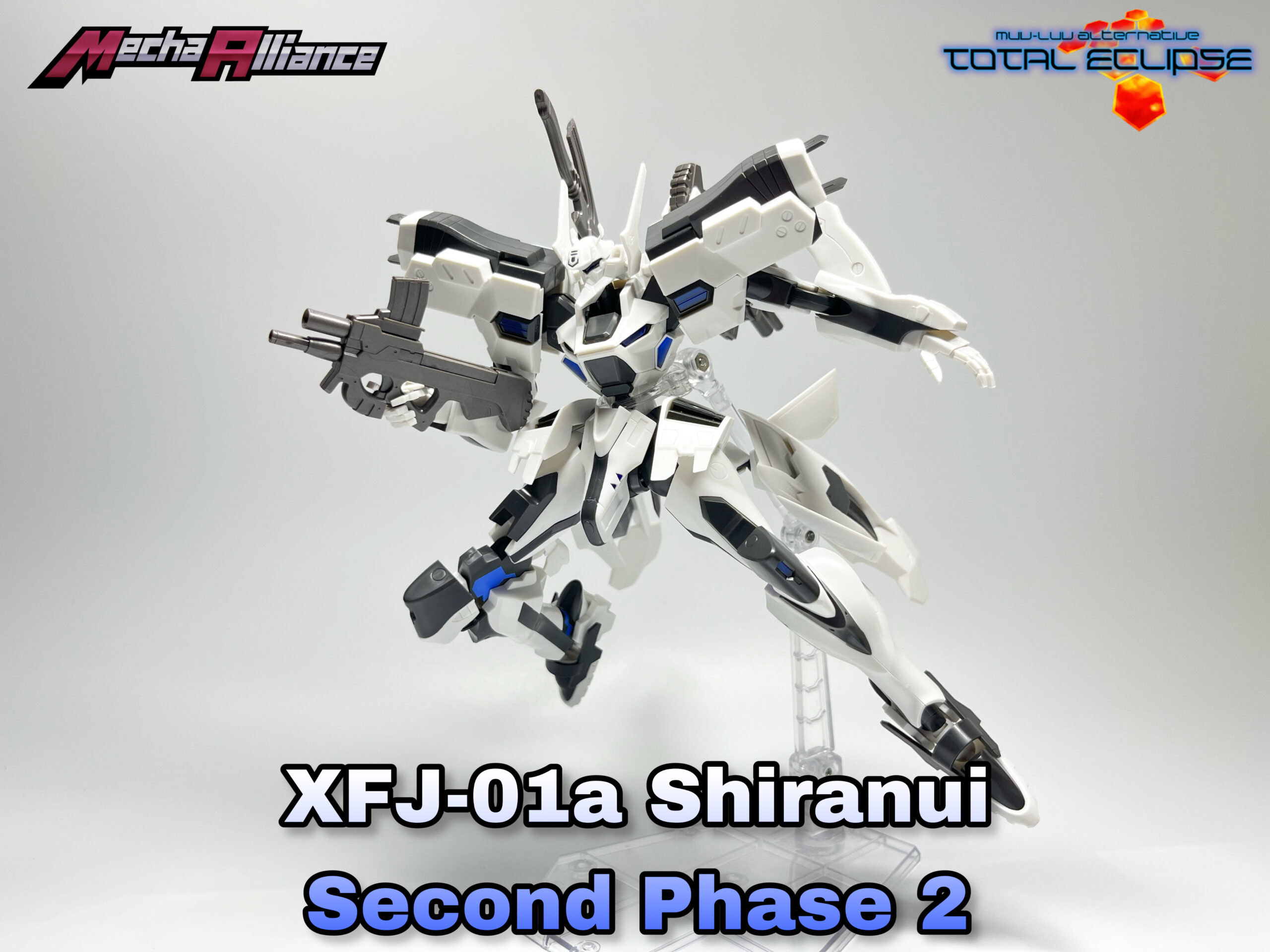 With the return of Muv Luv Alternative: Total Eclipse after 10 years, Kotobukiya has released versio…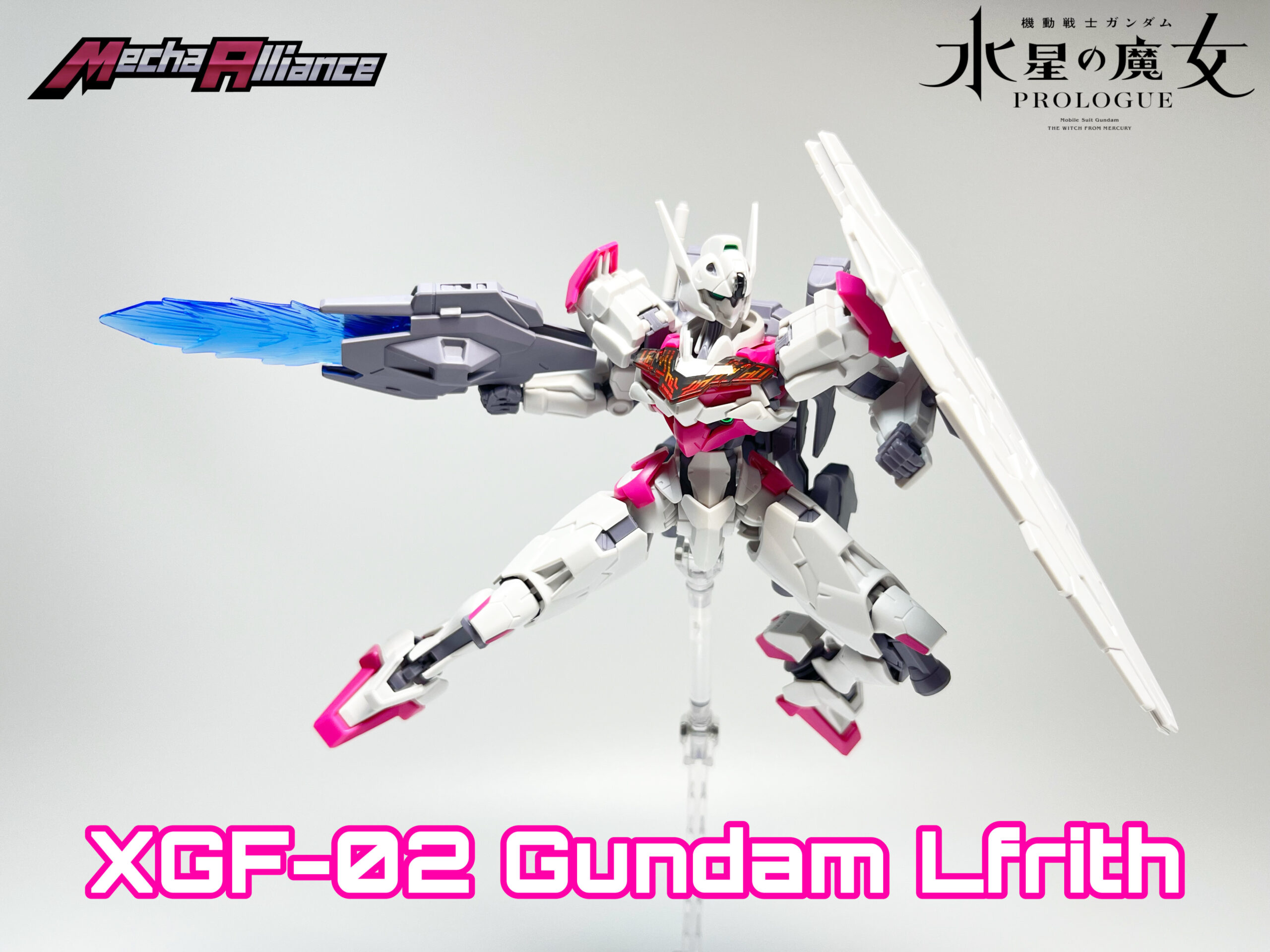 Gundam Lfrith first appeared in the Mobile Suit Gundam: The Witch from Mercury -Prologue-. At the sa…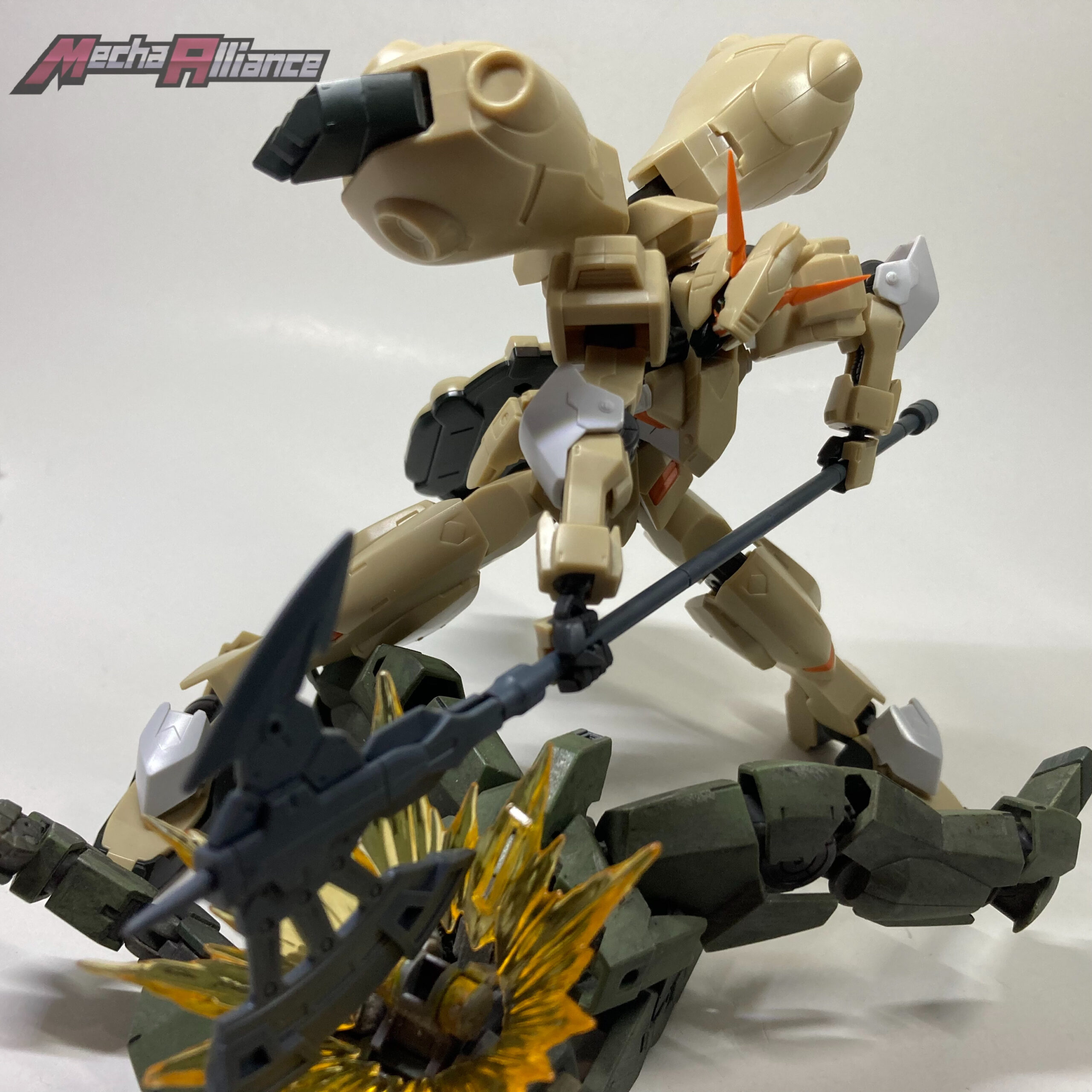 The muscle expert of Tekkadan, the infamous Space Guts! The Gusion has shredded its green skin for a…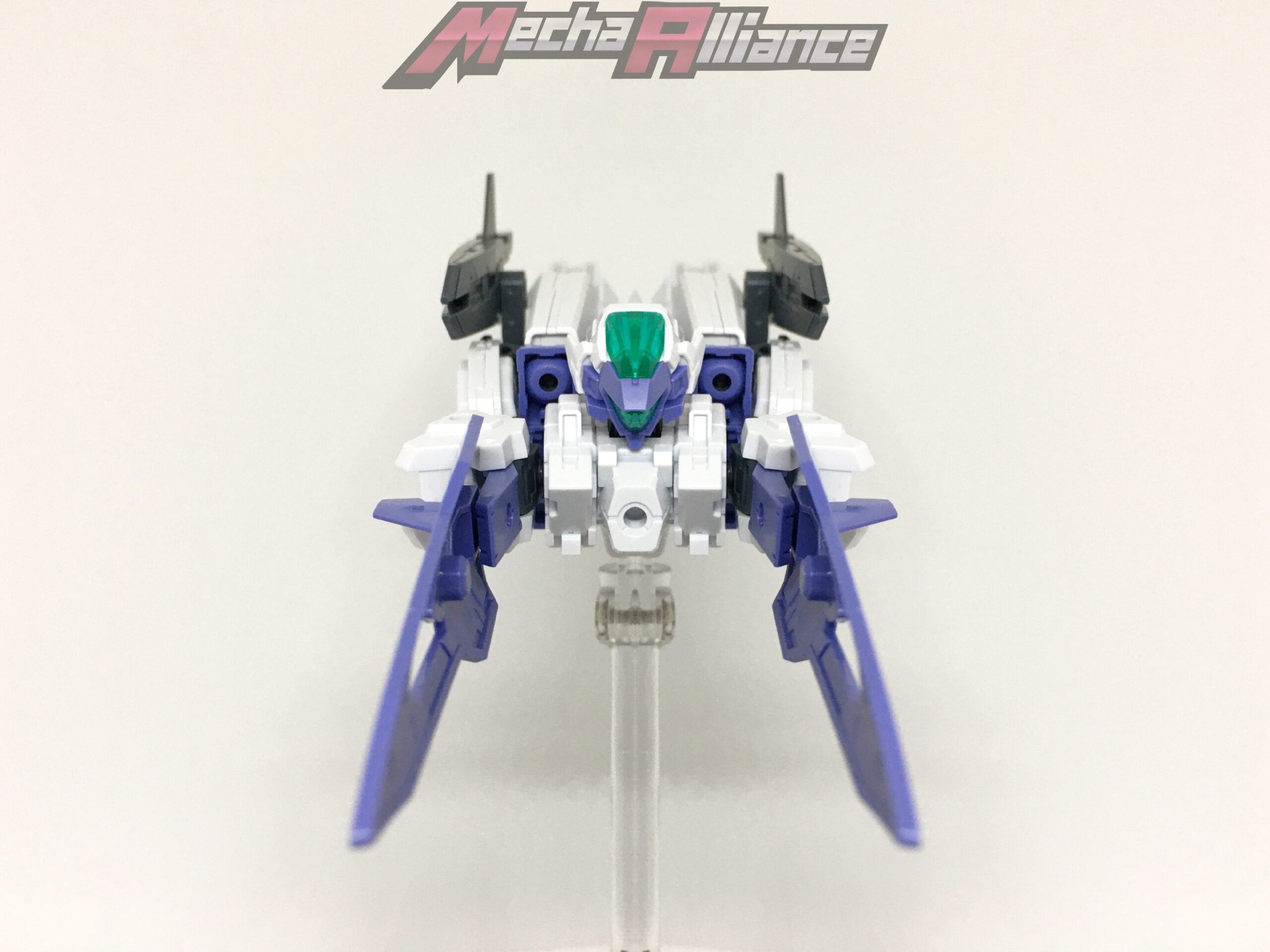 30 Minute Mission finally gave us a transformable model. The Espossito follows the usual 30MM design…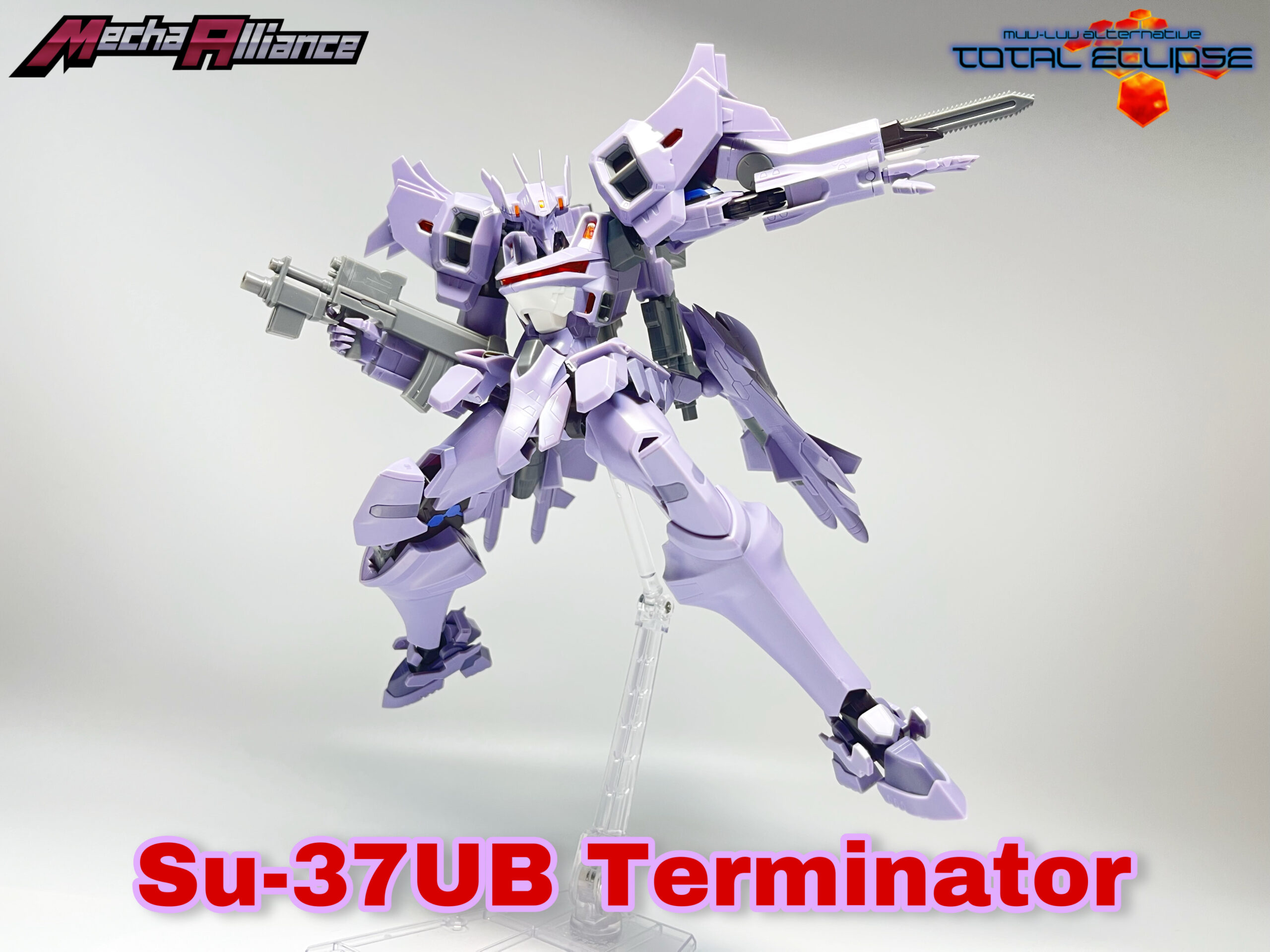 The trump card of the Soviet Union in Project Prominence to develop the best TSF in the world. The S…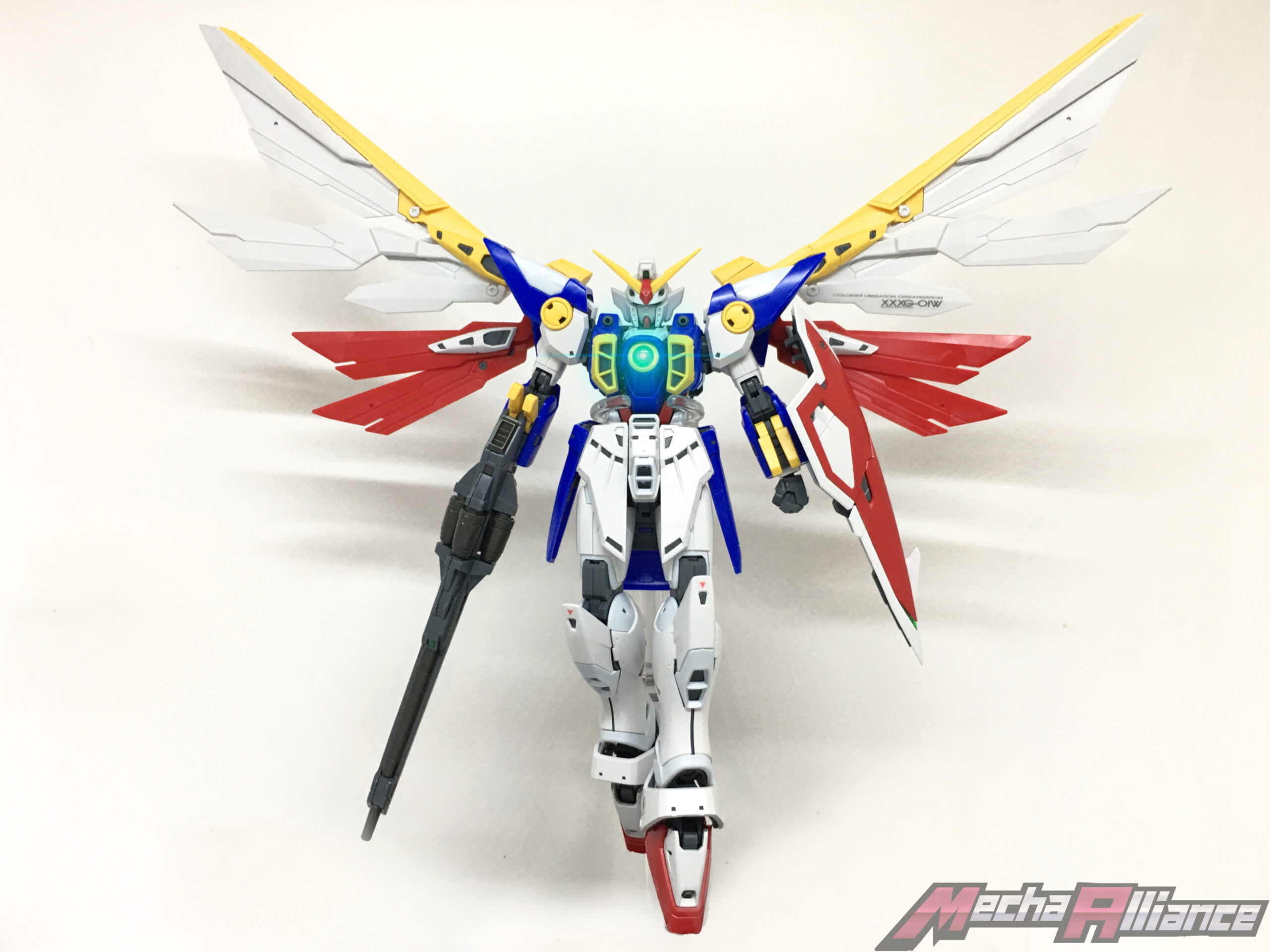 Extremely powerful but prone to…self-destruction. You can be sure that the RG Wing Gundam TV will …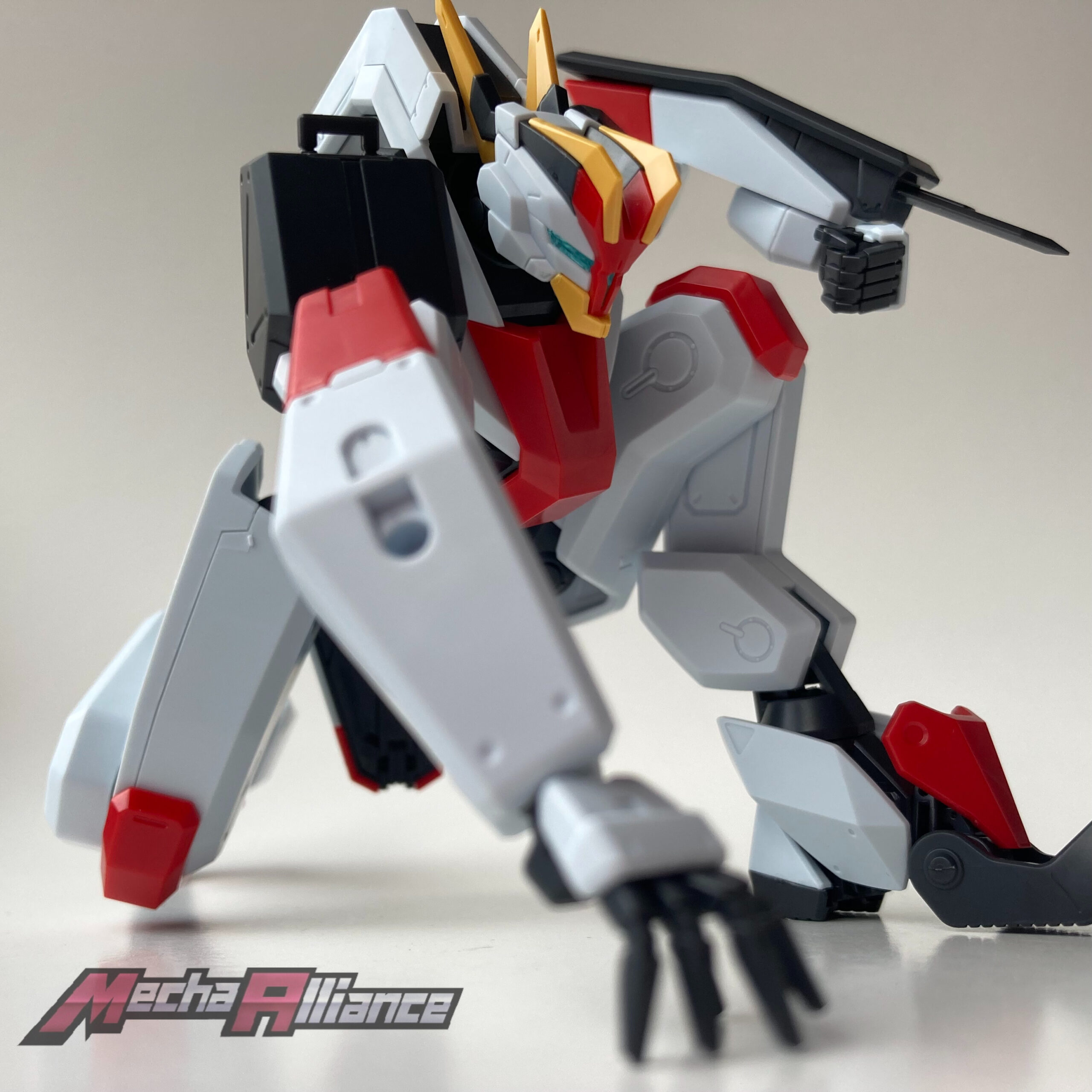 The original MAILeS that mark the turning of the Japan liberation campaign. Brought to life by the i…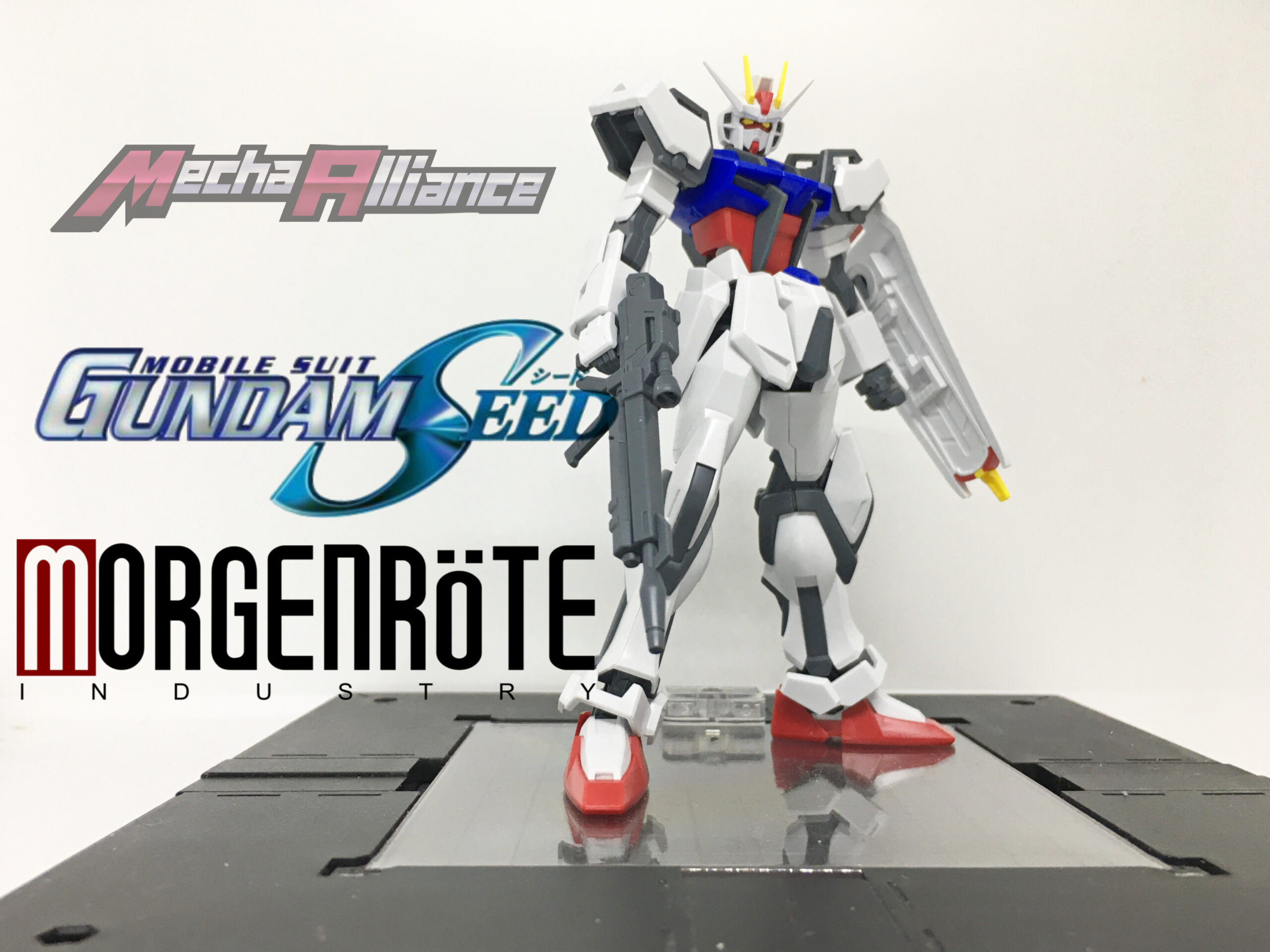 The Entry Grade of Kira Yamato's Entry Gundam. The Strike Gundam joins the EG line with anime-accura…