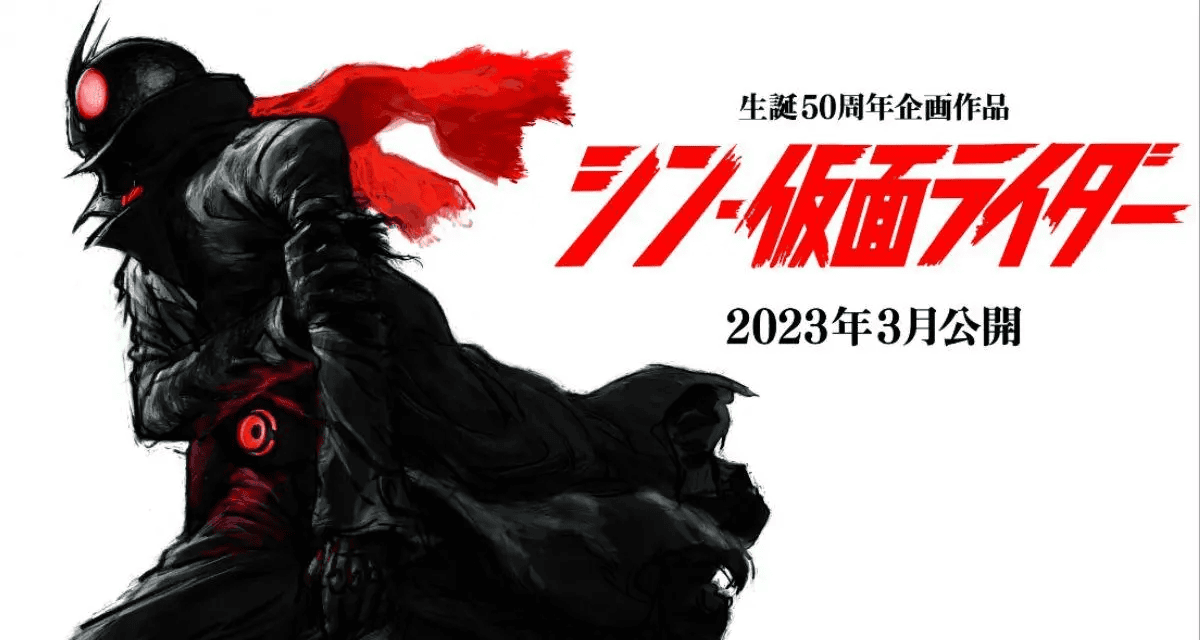 Movie Review: Shin Kamen Rider – What Are You Fighting For?
HENSHIN! KAMEN RIDER ICHIGO!
Kamen Rider has been and is one of my favorite franchises. Ever since I was a kid, I've watched many Kamen Rider series and fell in love with these Masked Riders. Even so, during that time, I didn't know much about the first Kamen Rider, Ichigo, except for Hiroshi Fujioka's cameos in the crossover movies. Fortunately, on the occasion of the 50th anniversary of this hit tokusatsu franchise, one of Kamen Rider's biggest fans has taken on the task of reintroducing this great Showa-era hero to the current generation, and damn, that guy did a really good job.

Shin Kamen Rider is a remake project under the hands and eyes of famed director Hideaki Anno, on the 50th anniversary of Kamen Rider. The idea for the project arose in 2012, when Hideaki Anno proposed a retelling of the 1971 Kamen Rider TV series, with a producer of Toei Muneyuki Kii, after they formed a working relationship during the production of Evangelion: 3.0 You Can (Not) Redo. In 2016, after Shin Godzilla premiered, Muneyuki Kii along with another producer of Toei Shinichiro Shirakura greenlit Shin Kamen Rider and gave the project to Hideaki Anno. As a die hard fan of Kamen Rider, Hideaki Anno stated that he did not want to surpass the 1971 Kamen Rider series, but instead wanted to show the world today all the qualities of that series through Shin Kamen Rider, which became the premise for the production of the film.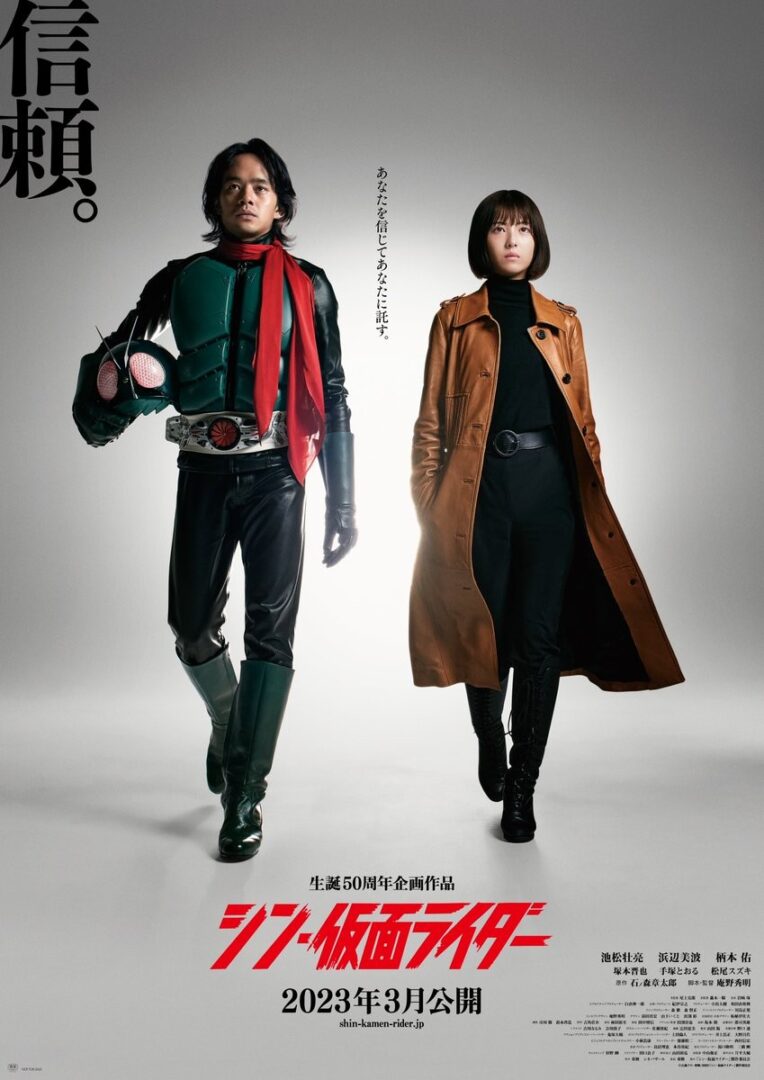 //STORY//
Inspired by Shotaro Ishinomori's manga, Shin Kamen Rider's story follows Takeshi Hongo aka Kamen Rider's battle along with his companion Ruriko Midorikawa to stop SHOCKER's plans for world domination, the organization responsible for the turning him into a half-human, half-insect creature.

There are many people who complain that the pace of the plot is too fast, and I can see that, as the movie constantly jumps from battle to battle, and the plot of the movie moves quite quickly. But in my opinion, to be able to include all the battles against the Augs in the first 8 episodes of the 1971 TV series is a good excuse for its pacing. Action is a key element and one of the charms in the original Kamen Rider series, so it's understandable why Shin Kamen Rider is so focused on action.

The progression of the plot and the characters in the film is quite simple and typical, but the film is still very emotional and impressive for me, thanks to the way it conveys the story. Beautiful scenes combined with commendable acting, music that matches the mood, deep and nuanced dialogue and many other details, create many memorable moments, such as when Takeshi Hongo watched the recordings left by Ruriko, or when Ichimonji Hayato dons his new Kamen Rider suit. The skillful interpretation brings a lot of value to the film in my eyes, and is one of the biggest plus points of the film.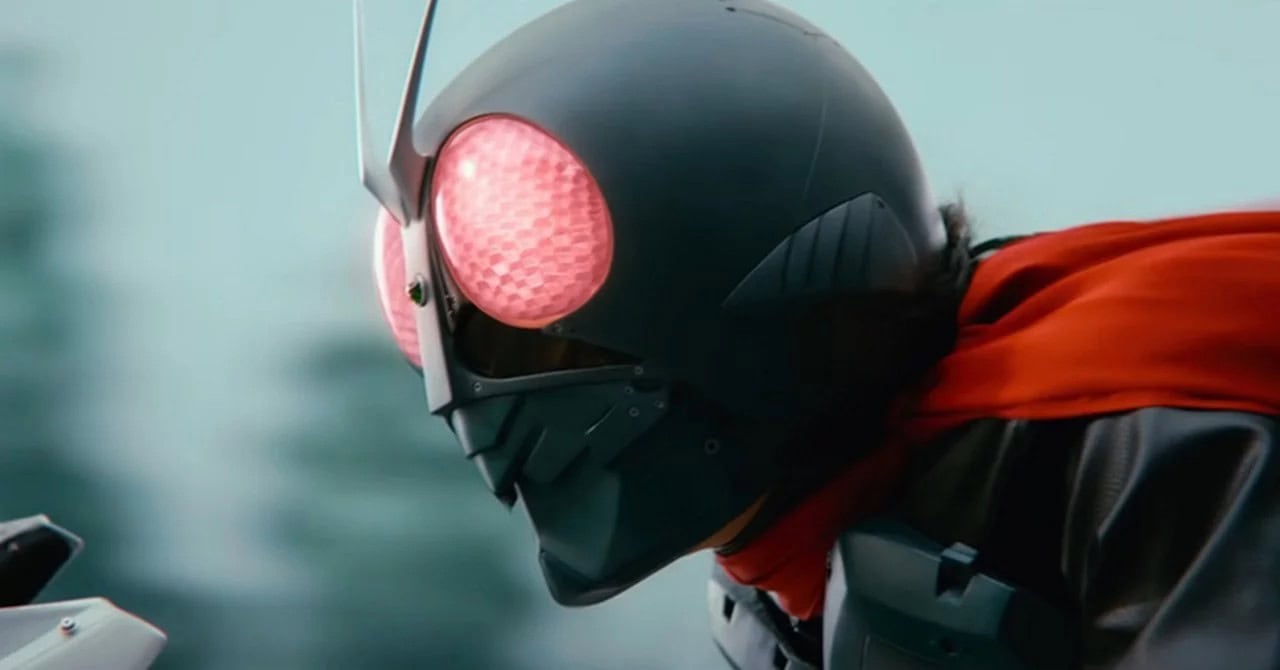 "How do people without hope overcome despair and attain happiness?" The film takes the main theme of despair – an existential theme typical of Hideaki Anno. Through this theme, the director and screenwriter of the film conveys the heroic spirit of Kamen Rider quite well – under the weight of despair, Hongo Takeshi never gave up his kindness, never quitted believing in humanity, and was willing to give his life to save the soul of a stranger. It is that spirit – love of justice, tenderness and kindness, that resonates in my heart, and is what makes me love heroes in general and Kamen Riders in particular.

The film's ending is an ingenious tribute to Shotaro Ishinomori's original manga. Letting Hongo die and Ichimonji continue the legacy of Kamen Rider, using lines taken directly from the manga, Hideaki Anno creates a perfect bittersweet ending, with Ichimonji and Hongo riding the Cyclone under the theme song "Where you go" is forever burnt into my mind. Despite its simplicity and focus on action, Shin Kamen Rider still tells a great story filled with heart and humanity, thanks to Hideaki Anno's genius writing and directing.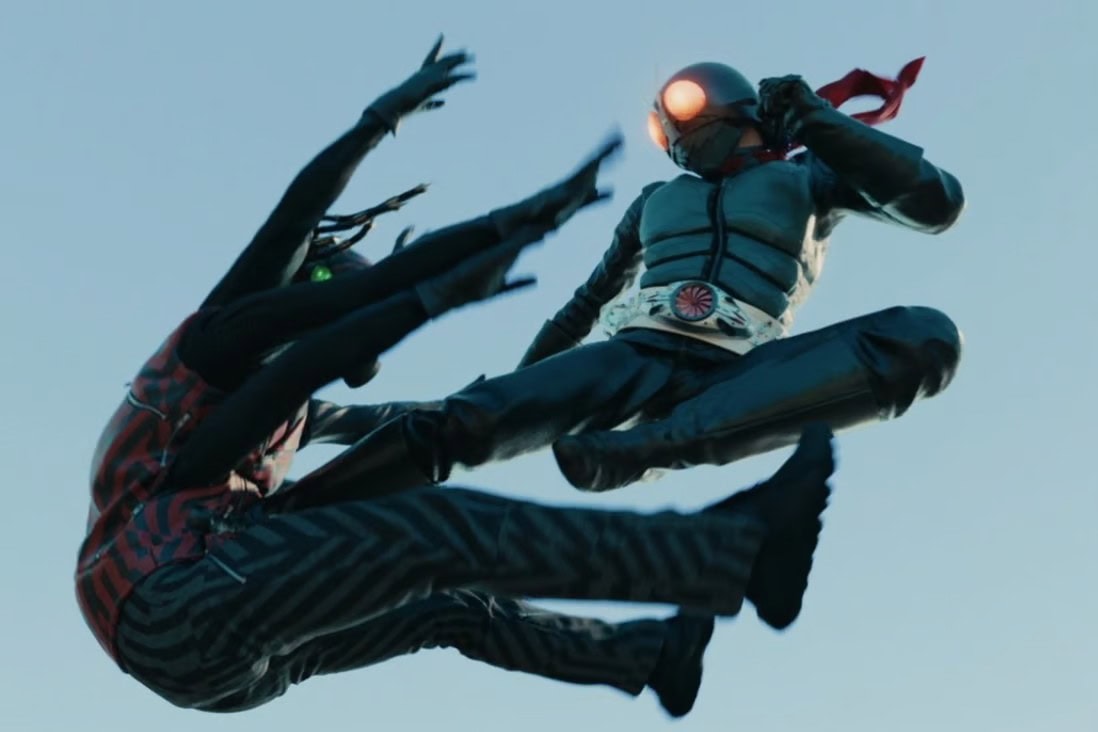 //CHARACTERS//
Although the film has a lot of characters, the story focuses on four characters: Hongo Takeshi, Ruriko Midorikawa, Ichimonji Hayato and Ichiro Midorikawa.

[HONGO TAKESHI]
Hongo Takeshi played by Sosuke Ikematsu is an interesting version of this classic superhero. He is more gentle than Hiroshi Fujioka's version, as shown by the way he behaves and talks throughout the film. From the very beginning, viewers were able to feel it through the fact that he shuddered at the killing he caused. Gentle and kind, these qualities of Hongo are one of the themes that run through the film. His kindness is constantly questioned and tested, not only by his enemies or those who fight with him but also by the very power he wields. In the end, though, that kindness still shone through every trial, helping to change and save most of the people he met. Sosuke Ikematsu does a great job portraying the quiet and sentimental Hongo Takeshi, and his performance in the scene watching Ruriko's will is quite special and commendable.

The situations that Hideaki Anno puts Hongo in, from the way he tries to control the tremendous power he has, to the way he deals with his own despair, and the way he confronts Ichiro, all clearly highlight the good qualities of Kamen Rider. Although the film is action-centric, Hideaki Anno still shows viewers that, behind all the Rider Kicks and Rider Chops, what makes a real hero is their heart.

[RURIKO MIDORIKAWA]
The version of Ruriko played by Minami Hamabe is quite different from the version of the TV series. She is an artificial person created and raised by Professor Hiroshi Midorikawa, has the ability to hack into other people's prana, and has a cold personality. Contrary to 1971's Ruriko, who appeared in only 13 episodes and had an insignificant role, this Ruriko is an important character of the story. Besides, she seems to be based on Rei Ayanami's character type – cold and aloof at first, but after interacting with the main character, they gradually change.

"It felt really nice riding behind you. It felt like I was giving you my prana. I truly feel happy. I think I finally understood the meaning of happiness."

The way in which Ruriko's attitude gradually changed was implemented quite well. Through each battle with the Augs, she gradually felt the warmth from Hongo's heart. From someone who doesn't trust anyone and has a pessimistic view of people, she slowly opens her heart to the people around her, reveals her weaknesses, and has faith in people. The culmination of this development was the will and smile she left for Hongo. Minami Hamabe's acting and lines written by Hideaki Anno really make this change so convincing.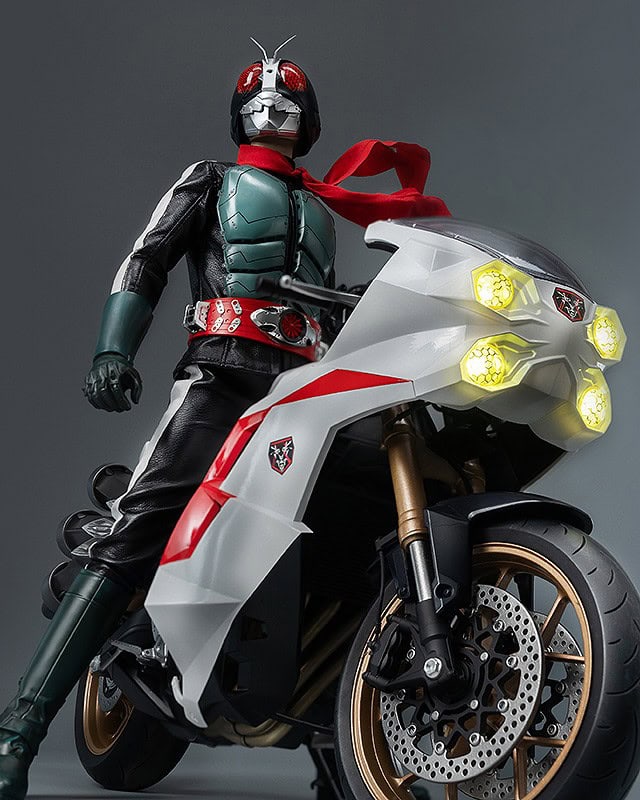 [ICHIMONJI HAYATO]
"Me? I just became SHOCKER's enemy. Humanity's ally. I am Ichimonji Hayato and, Kamen Rider."

Ichimonji Hayato is probably my favorite character in Shin Kamen Rider. Contrary to Hongo, he is easygoing and likes to joke around. He expresses a variety of emotions throughout the film: humor, anger, grief, etc., and actor Tasuku Emoto conveys those emotions really well. The story of Ichimonji in the movie revolves around his loneliness. Previously, he was a journalist, a very dangerous profession, especially for those who dare to expose the truth. With such a life on the edge, it was hard to trust anyone, and this made him almost inseparable from solitude.

"You can enjoy solitude on a bike. That's why I like them."

However, thanks to Hongo's and Ruriko's kindness, he realizes that he finally has someone to trust, thereby deciding to become Kamen Rider No.2 and fight alongside Hongo. Although it only took place for a short time, the strong comradeship between the two is expressed very well. The way the two Riders address each other, their battle scenes with the SHOCKER Riders, and Ichimonji's dazedness and grief as he watches Hongo disappear before his eyes, make the viewers feel the connection between the two.

A nice detail of this comradeship that Hideaki Anno cleverly adds, is this quote from Ruriko to Hongo: "If you add just one horizontal line to the character for pain(辛), it becomes the character for happiness(幸)." Ichimonji's name, 一文字, contains a horizontal stroke, indicating that he is the perfect partner for Hongo, the one who turns his pain into happiness.

"We are not alone anymore. It's you and me. We will fight SHOCKER together."

Director Anno ends the film and Ichimonji's character arc with the images of the hero carrying the wills of both Ichimonji and Hongo riding into battle with SHOCKER, a beautiful scene that immortalizes the comradeship of the two Kamen Riders. For me, Tasuku Emoto's acting excellence along with Hideaki Anno's directing and scriptwriting talents have brought about a very memorable and profound version of Kamen Rider Nigo.

[ICHIRO MIDORIKAWA]
Mirai Moriyama character serves as a mirror image of Hongo Takeshi. He also went through a traumatic past like Hongo, which is to witness his loved one "fall victim to human absurdity". However, the way Ichiro reacted to that event was the exact opposite of Hongo: while the second found inspiration in grief, the first found hatred.

At the end of the fight between the three Kamen Riders, director Anno seems to have "imitate" the duel between Simon and Anti-Spiral in the Gurren Lagann movie Lagann-hen, stripping away all the pomp in the action scene, leaving Ichiro and Hongo wrestled each other as primitively as possible. At that time, the two opponents no longer fought each other with strength, but with faith in their philosophy. And in the end Hongo's faith prevailed, confirming the strength of his kindness. While Mirai Moriyama's performance isn't that impressive, Ichiro Midorikawa is still a pretty decent character to me, and a great test for Hongo's kindness.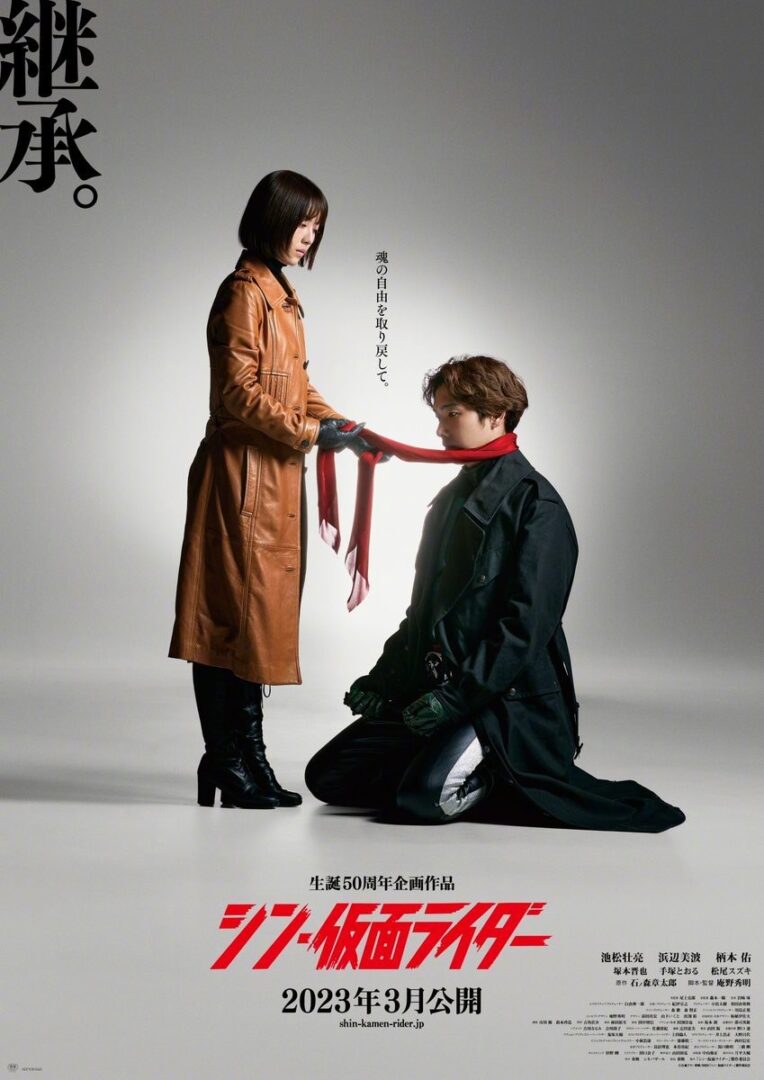 //VISUAL//
Shin Kamen Rider's visuals are another highlight of the film. The fact that Hideaki Anno was able to capture much of the feel and atmosphere of the 1971 TV series solely through the visual aspect is astounding.

I really like the action scenes in the movie. A lot of people complain about the action scenes being cut too much, using too many weird angles and CGI, but I'm okay with those issues. Regarding the constant cuts in the action scenes, this technique was used heavily in the original Kamen Rider show, to make up for the shortcomings of technology, so Hideaki Anno didn't want the fight scenes to look seamless and too choreographed. The constant cuts in Shin Kamen Rider, in my opinion, also increase the power of Kamen Rider's punches and kicks many times over.

I heard that, during the production, Hideaki Anno suddenly turned from using real actors to using CGI for action scenes, in order to best convey his intentions for the film, and I think this is a good decision. Although it is true that the CGI in Shin Kamen Rider looks quite fake (because Anno completely skipped the pre-visualization), thanks to CGI we have extremely creative and unique action scenes. In particular, thanks to CGI, the Rider Kick scenes in the film are extremely spectacular, and definitely the highlight of each action scene. Anno's imagination and creativity really beat the technological difficulty in Shin Kamen Rider.

Not to mention the excellent cinematography and editing of the film. I still can't believe that Hideaki Anno and the film crew were able to recreate footage from the 1971 TV show so accurately. If you watch comparison videos online, you can see that many scenes in Shin Kamen Rider are similar to scenes from the original Kamen Rider series down to every frame and every little detail. Without mentioning Hideaki Anno's tribute to the original TV series, the film still has a lot of memorable scenes, such as two extremely emotional parallels of Hongo and Ichimonji standing on the same beach, or the very badass scene where Hongo transforms for the first time on the Cyclone.

A lot of thought and ideas were put into the designs in the film. Hideaki Anno's respect for the late artist Shotaro Ishinomori is reflected in the costumes, which are largely inspired by the looks of Ishinomori sensei's characters, such as Kikaider, Inazuman, Kaiketsu Zubat, etc. However, the director did not forget to let the designers express their own creativity in their designs. I love all the innovations in the Augs' costumes, along with the themes that come with them, and the details on them.

Kamen Rider Ichigo and Nigo's costumes retain most of the original design and only modernize some details. I think this is a good choice, because those costumes both give a classic feel like Hideaki Anno wanted, and also fit the times, especially true for the mask (I quite like the detail of Hongo's hair sticking out of the helmet) and the Typhoon belt. The trench coats are really great additions, as they look COOL AS HELL when worn by the Riders. The new design of the "battle bike" Cyclone is also really badass.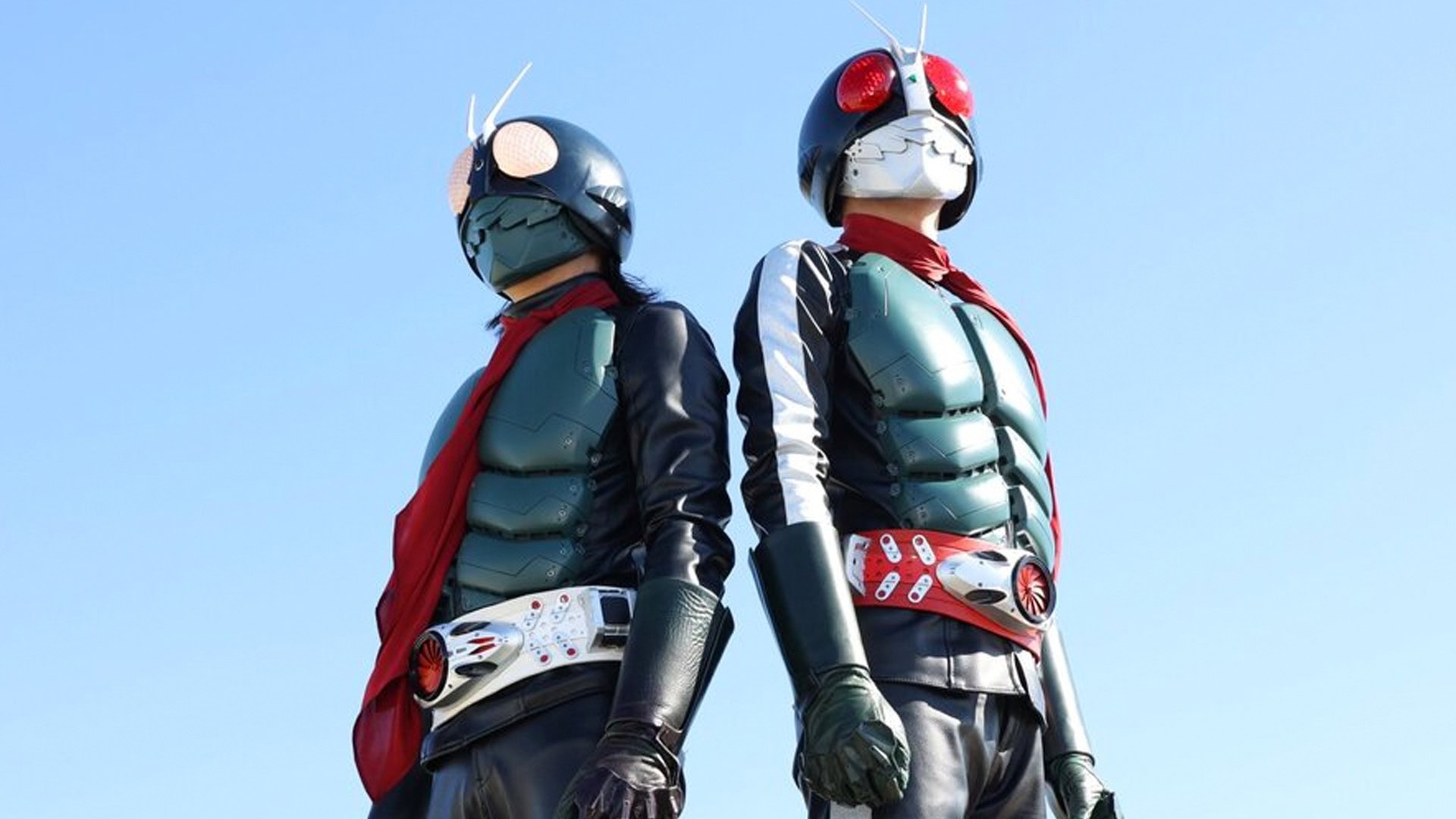 //AUDIO//
The audio aspect of the film is also very well taken care of. Composed by Taku Iwasaki, the talented composer of many popular anime series such as "JoJo's Bizarre Adventure" (part 2), "Bungo Stray Dogs", "Kakegurui" and "Gurren Lagann", the soundtrack of Shin Kamen Rider left nothing to be desired. Some songs like "metamorfose" and "Falling velocity" also feature the voice of Lotus Juice, the famous rapper of the Persona series, astonishing me because I did not expect Kamen Rider and rap to be so BEST MATCH. Besides the extremely cool and energetic songs, slow songs like "Where you go" also evoke a lot of emotions in me.

The most outstanding feature of the soundtrack is probably the two tracks "Let's Go!! RIDER KICK! 50th" and "Let's Go!! RIDER KICK desperate ver.", two remixes of the 1971 TV series' opening. Both songs sounded amazing, keeping the eloquent tunes of the original version and adding modern sounds that boosted the eloquence. Besides, Hideaki Anno of course did not forget to add the familiar sound effects of the original Kamen Rider TV series such as the sound emitted when Kamen Rider transforms. Through the sound array, Shin Kamen Rider continues to let viewers feel the vibe of the original TV series, while still showing its own unique and beautiful creativity.


//CONCLUSION//
Shin Kamen Rider is truly one of the best superhero movies I've seen, although not without flaws. Hideaki Anno did exactly what he said, conveying in the most true and complete way the appeal of the 1971 Kamen Rider TV series and Shotaro Ishinomori's Kamen Rider manga. Shin Kamen Rider itself is a great movie, with eye-catching action scenes, good music, and above all a well-delivered emotional plot. I'm really hoping that the planned sequel "Shin Kamen Rider: Masker World" will be made.


Check out more recommendations: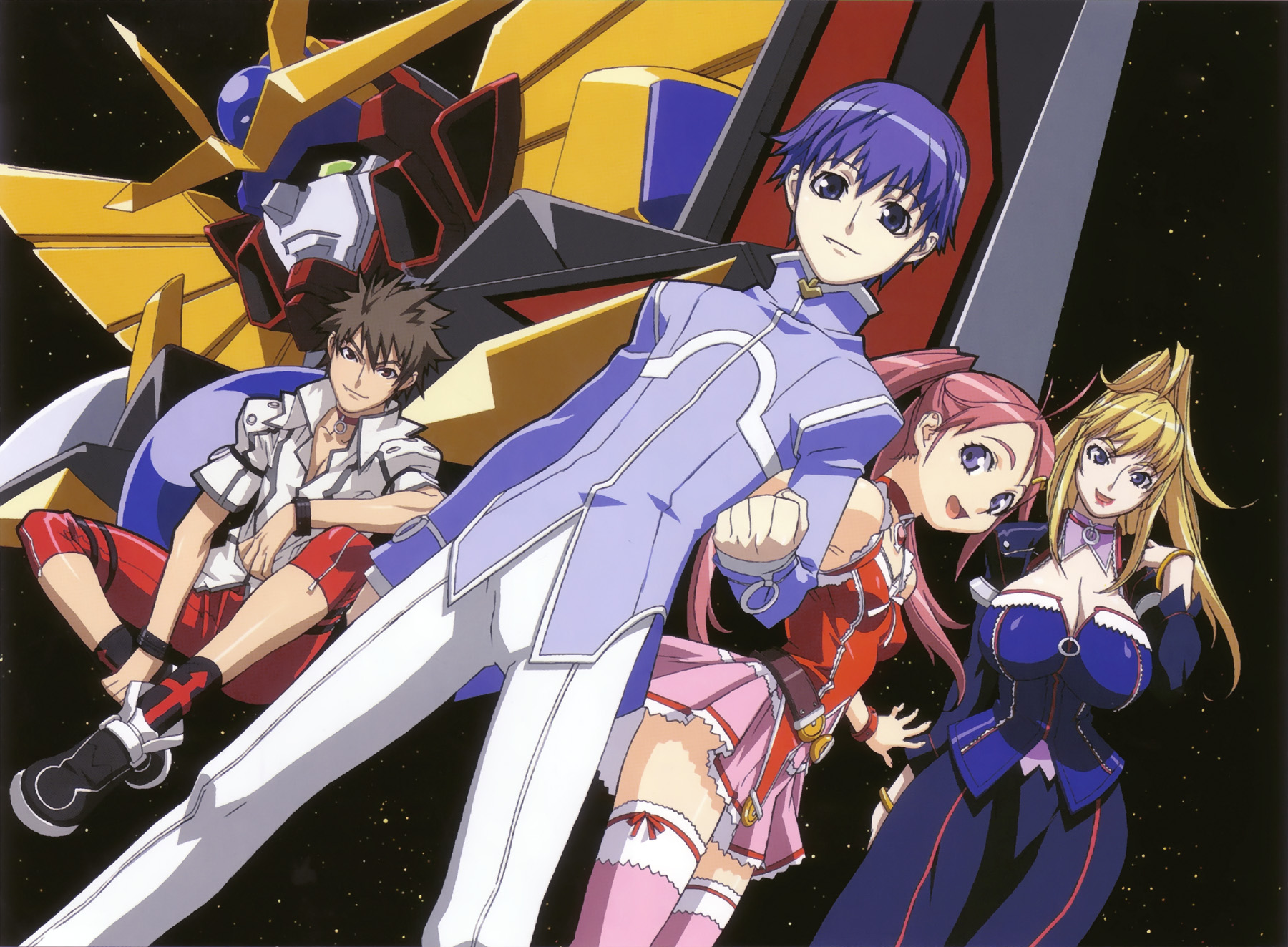 A heavy-weight in Masami Obari's repertoire. Choujuushin Gravion is average in production quality, yet it is imbued with the spirit of the most badass over-the-top director of all time.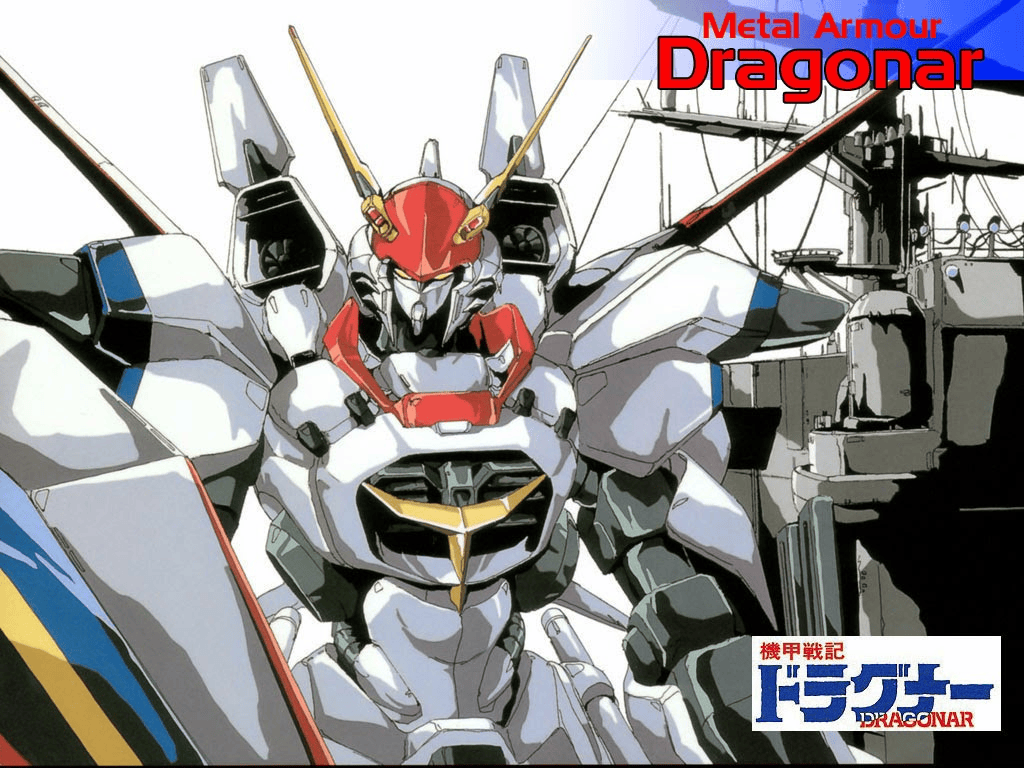 Do you want a Gundam series with a brighter tone but still has banger battles? Then Metal Armor Dragonar is a perfect series for you!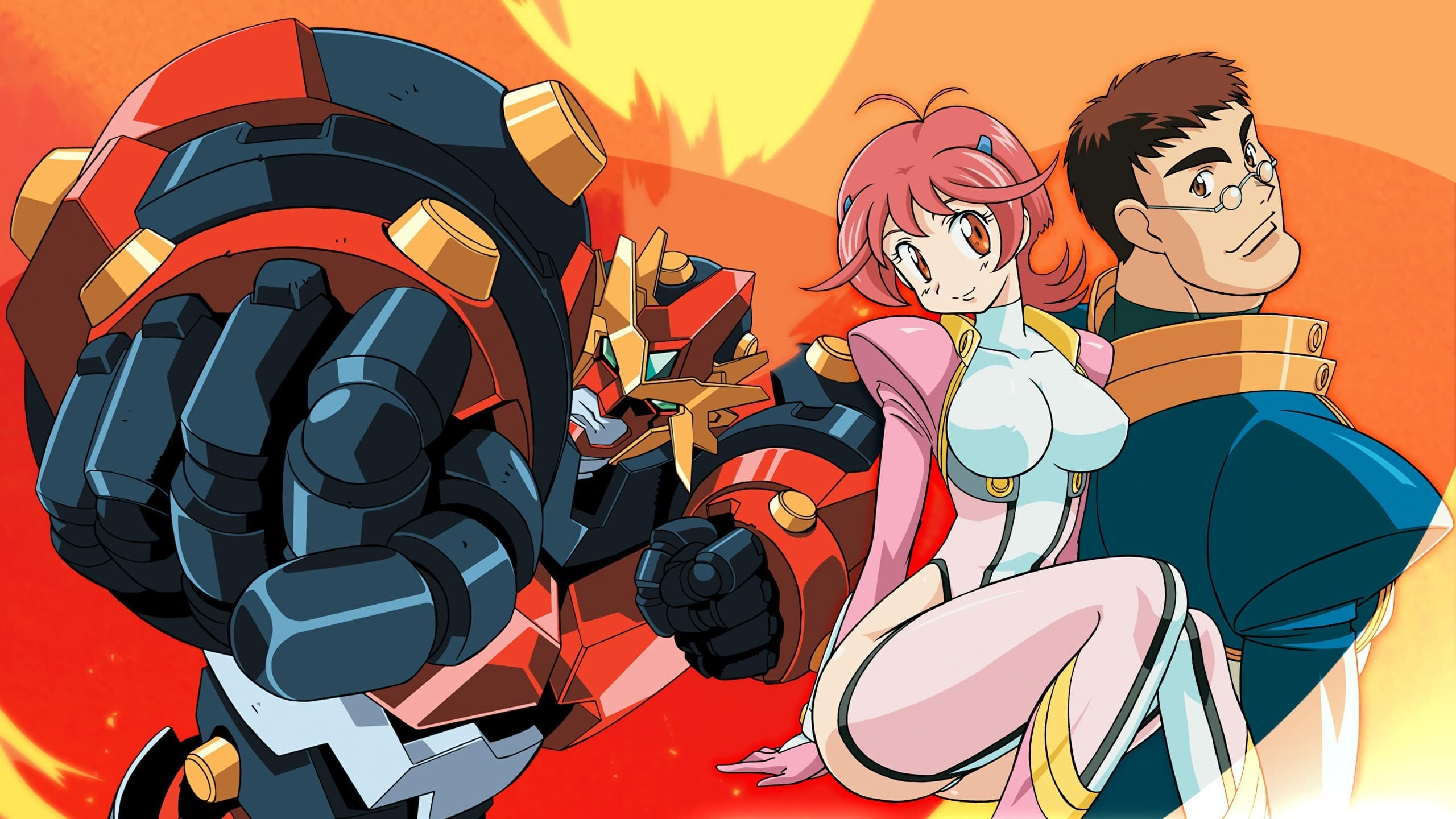 A Super Robot versus Alien mecha series, but this time it's also infused with the intricacies of human's most sacred bond: Marriage. Godannar put that relationship to the test!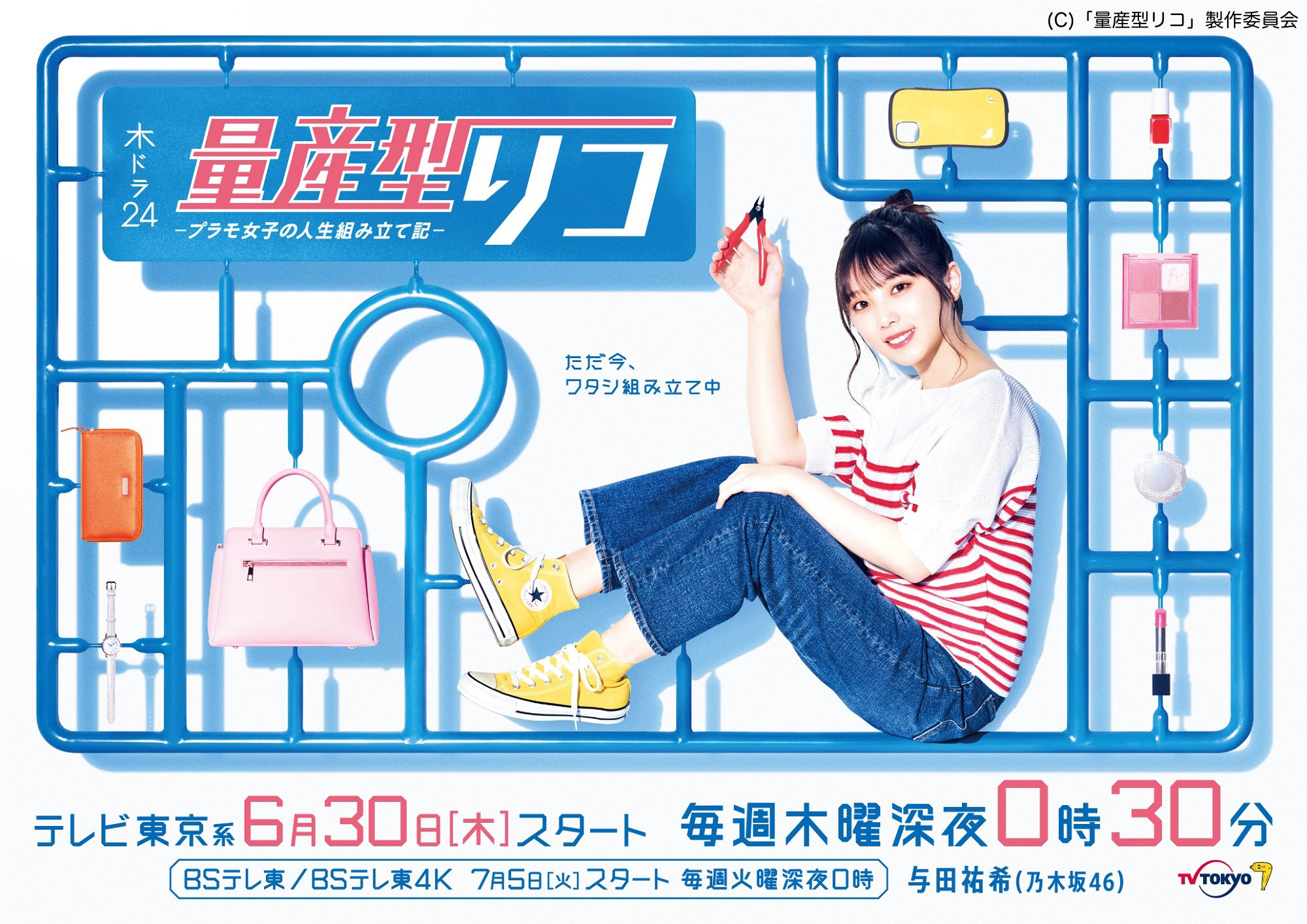 A series about building regular model kit, and using them to find inspiration in life. A very uplifting and chill series for mecha fans to change their perspective on their hobby.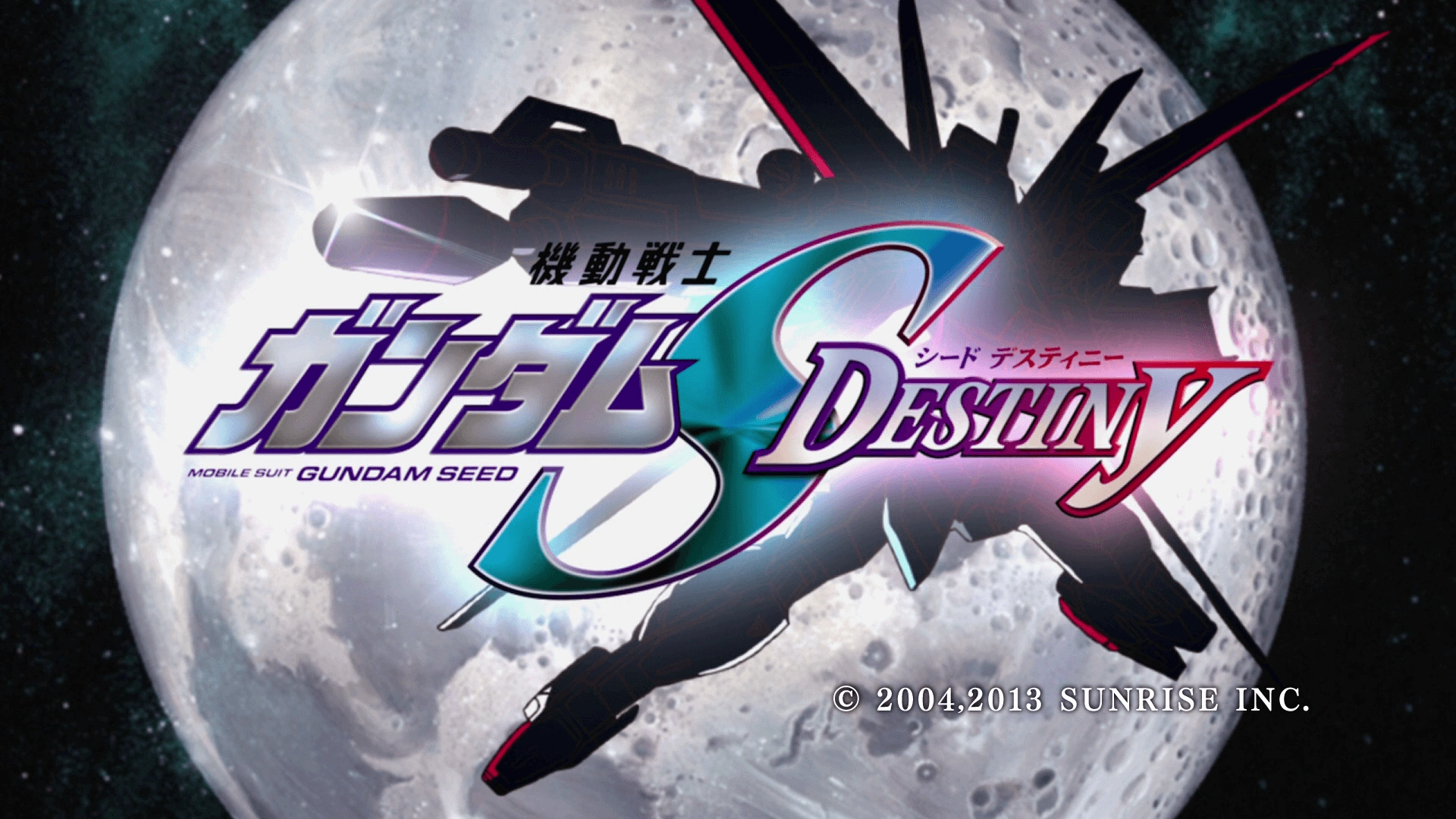 The sequel to SEED – a series that brought Gundam on top of the radar. Destiny is a sequel that earned both the intense love and hate within the fandoms.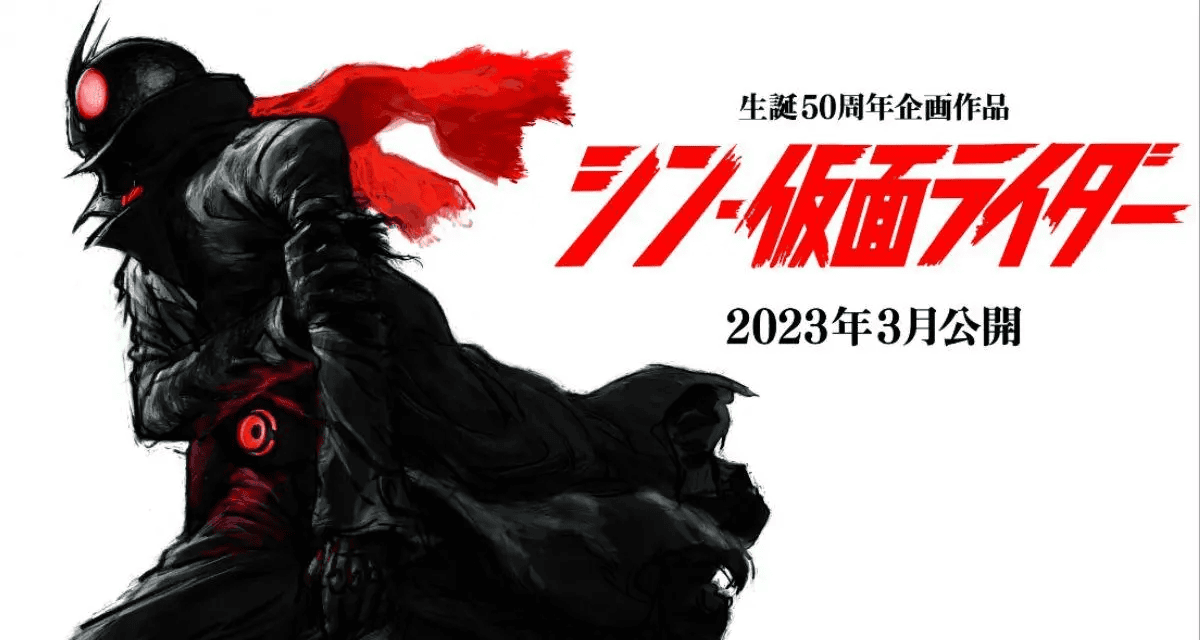 The 3rd Tokusatsu series by Director Anno Hideaki. Shin Kamen Rider revisits the core message of what it means to be a Rider and to fight for justice while putting a modern spin on it.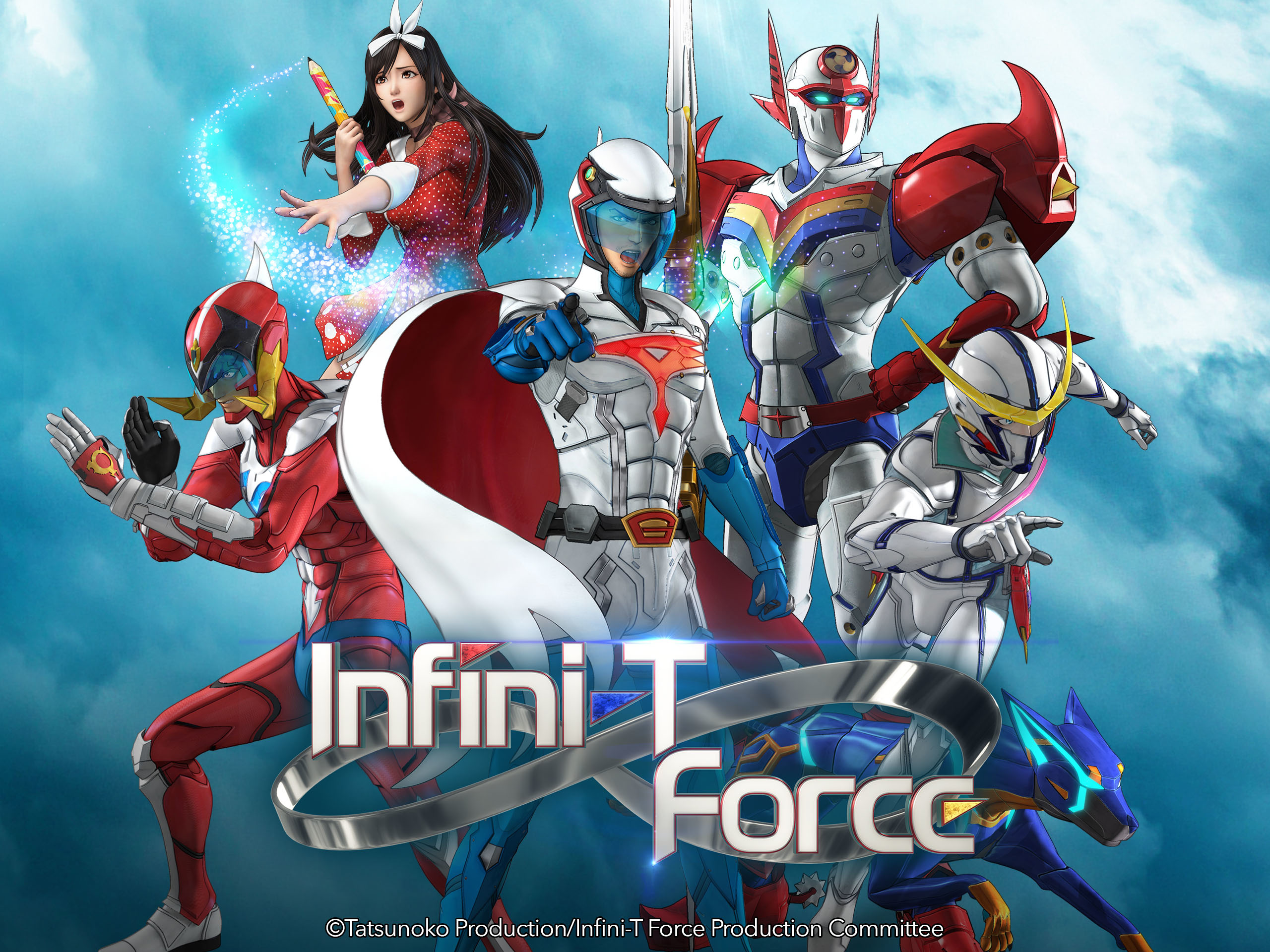 The most ambitious superhero crossover is here! Infini-T Force is where heroes from different universes come together to save a girl and protect the multiverse.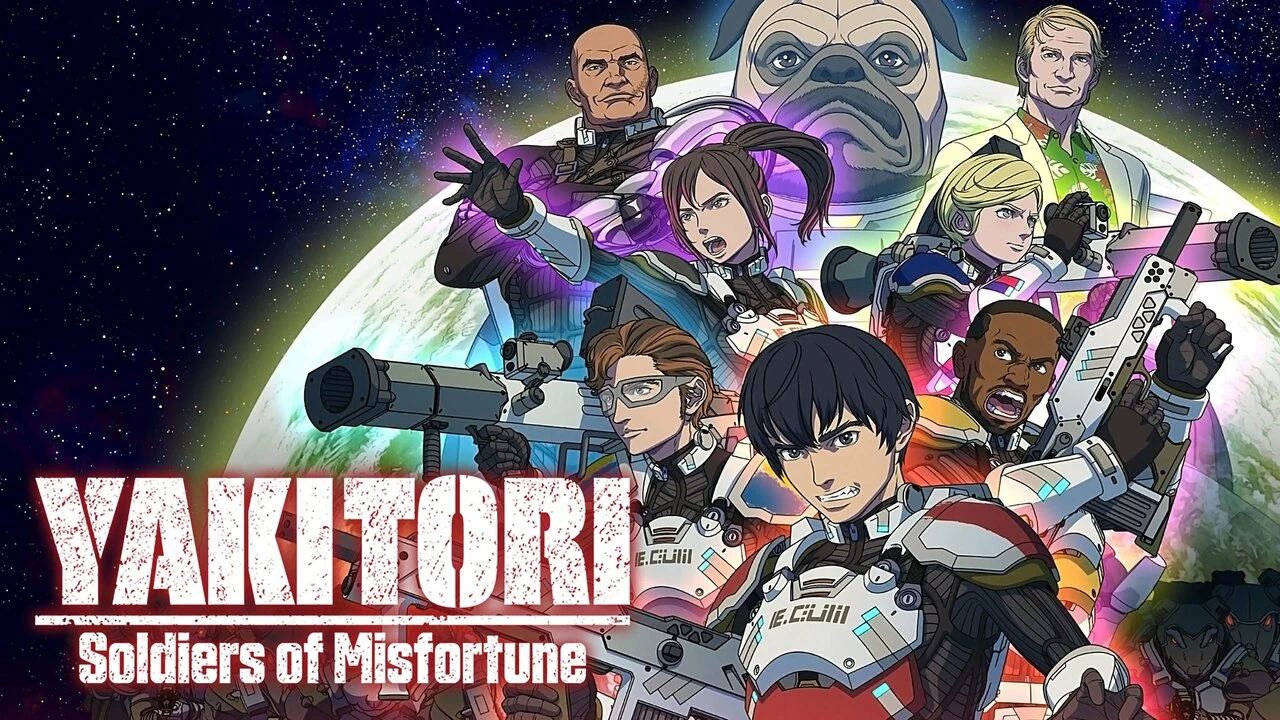 An anime adaptation of a sci-fi novel with the same name, Yakitori really stir up the scene with its unusual storytelling and animation style. However, the characters really hold the series up.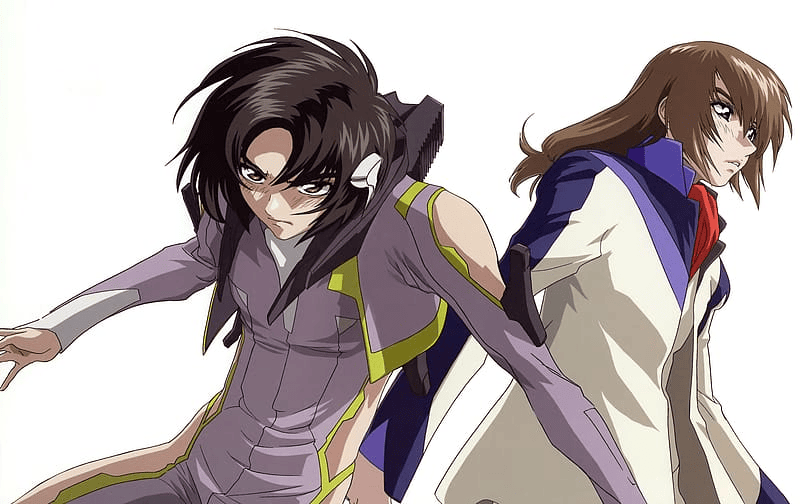 A Fafner novel written by Tow Ubutaka – the person who understand Fafner the most. Explore Kazuki's POV and his relationship in a way you've never seen before.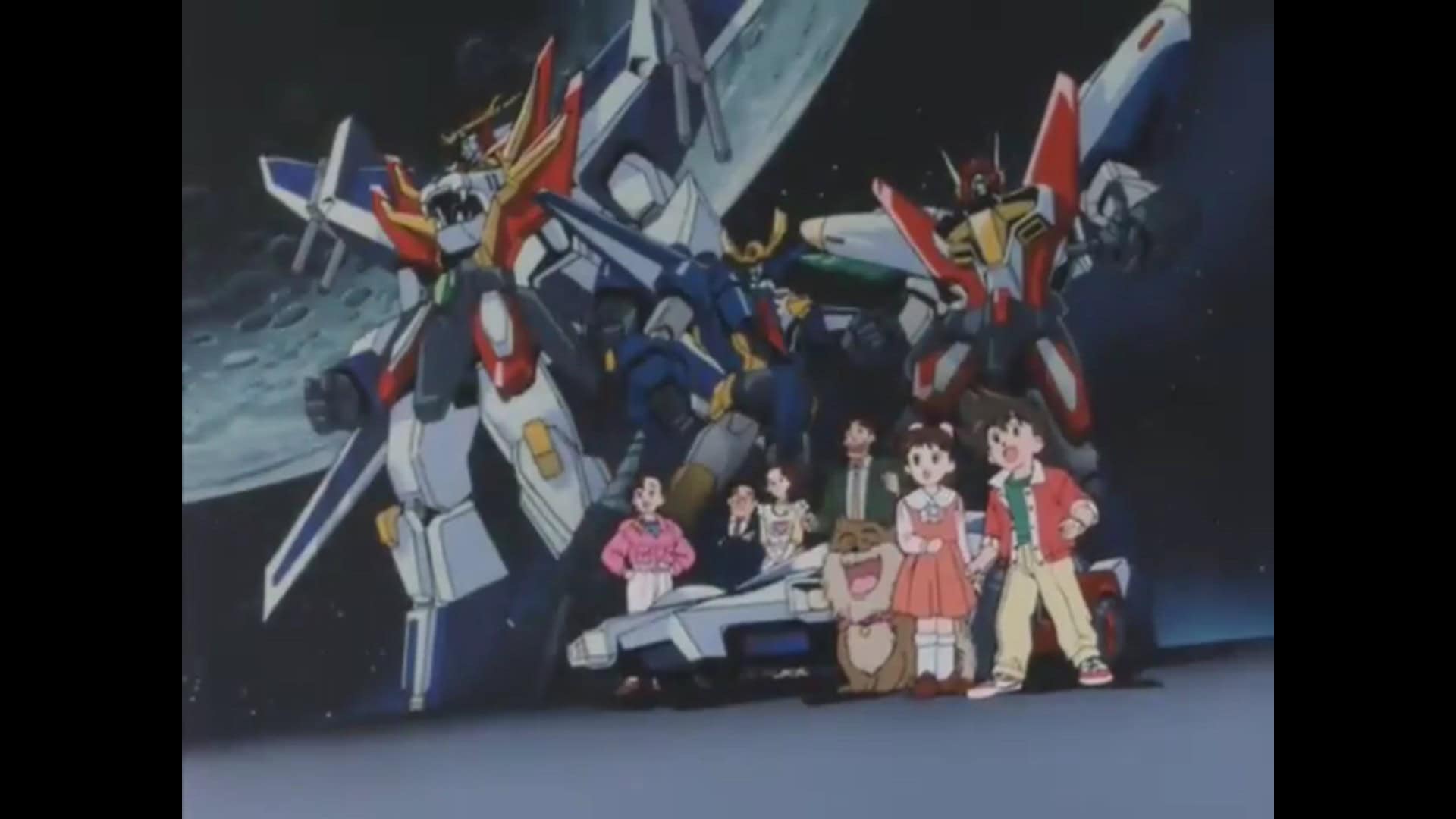 After the Transformers wave subsided, Takara made a bold move by partnering with Sunrise to produced one of the best Mecha franchise ever. Start the Brave journey with Exkaiser!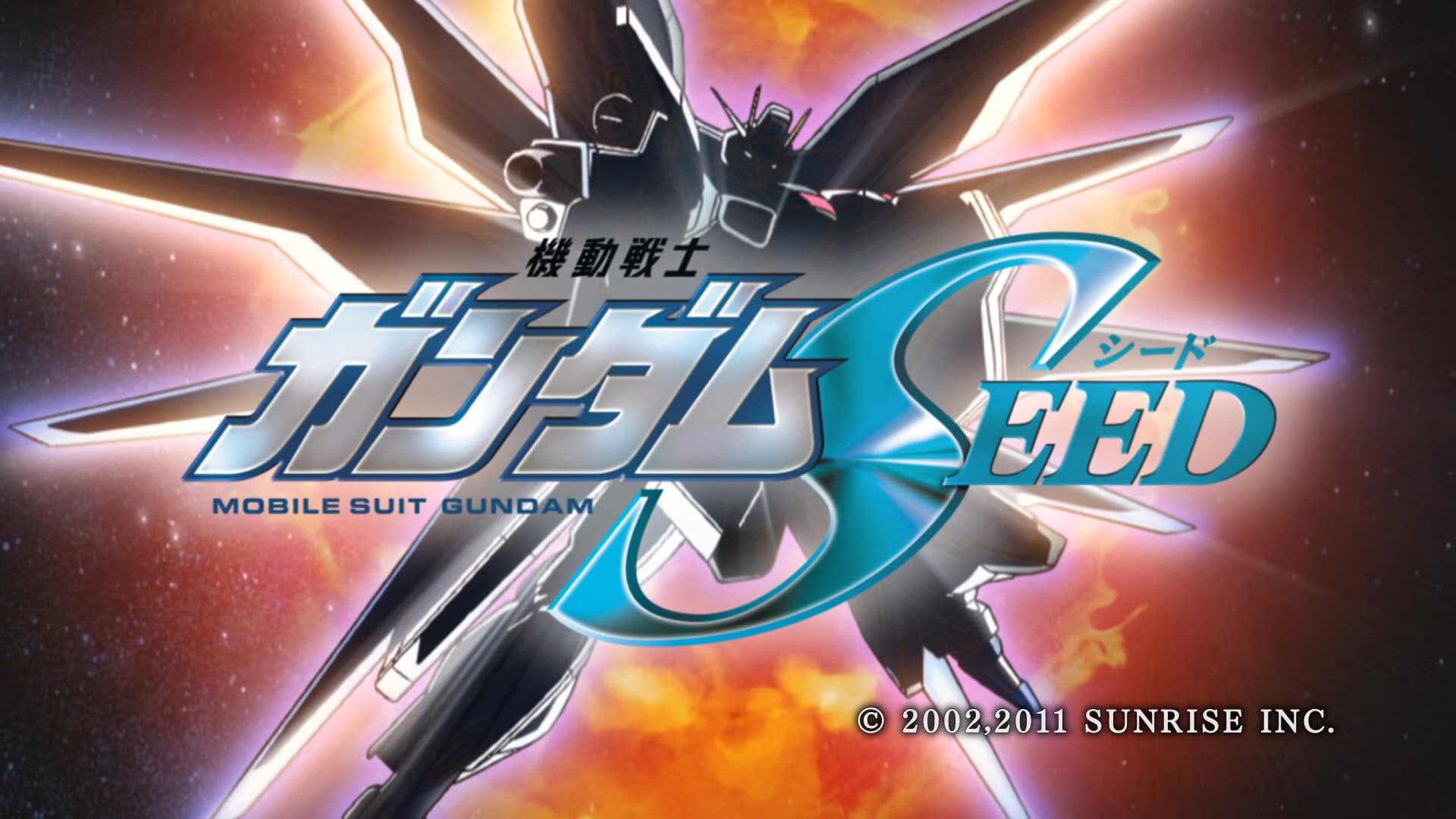 A new Gundam for a new era. Gundam Seed is one of the most popular modern Gundam series that has fans all around the world. And it also received much love from Sunrise as well.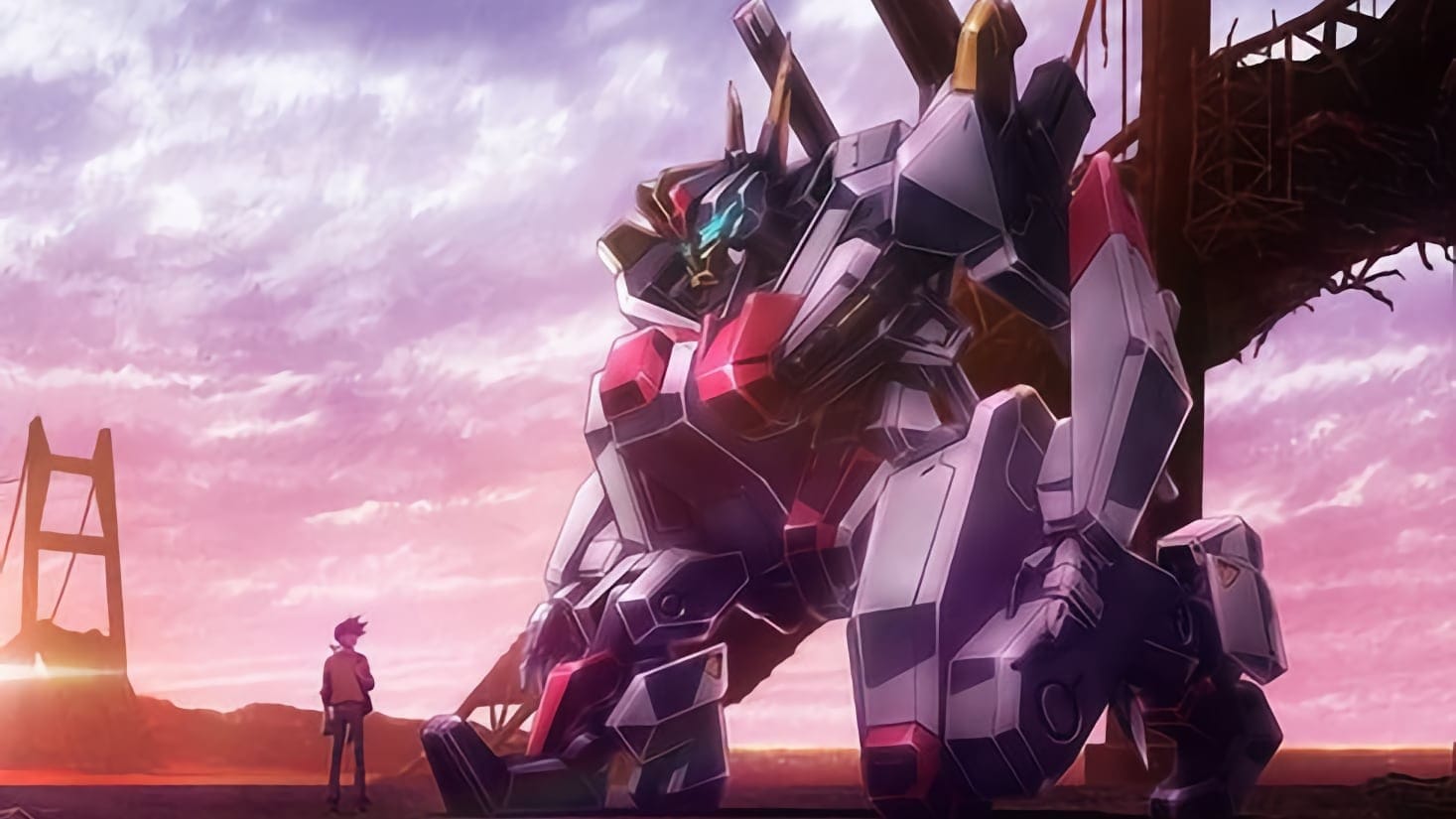 A Sunrise original mecha series after almost a decade. Kyoukai Senki was used as a toy ad and training grounds for the new animators at Sunrise.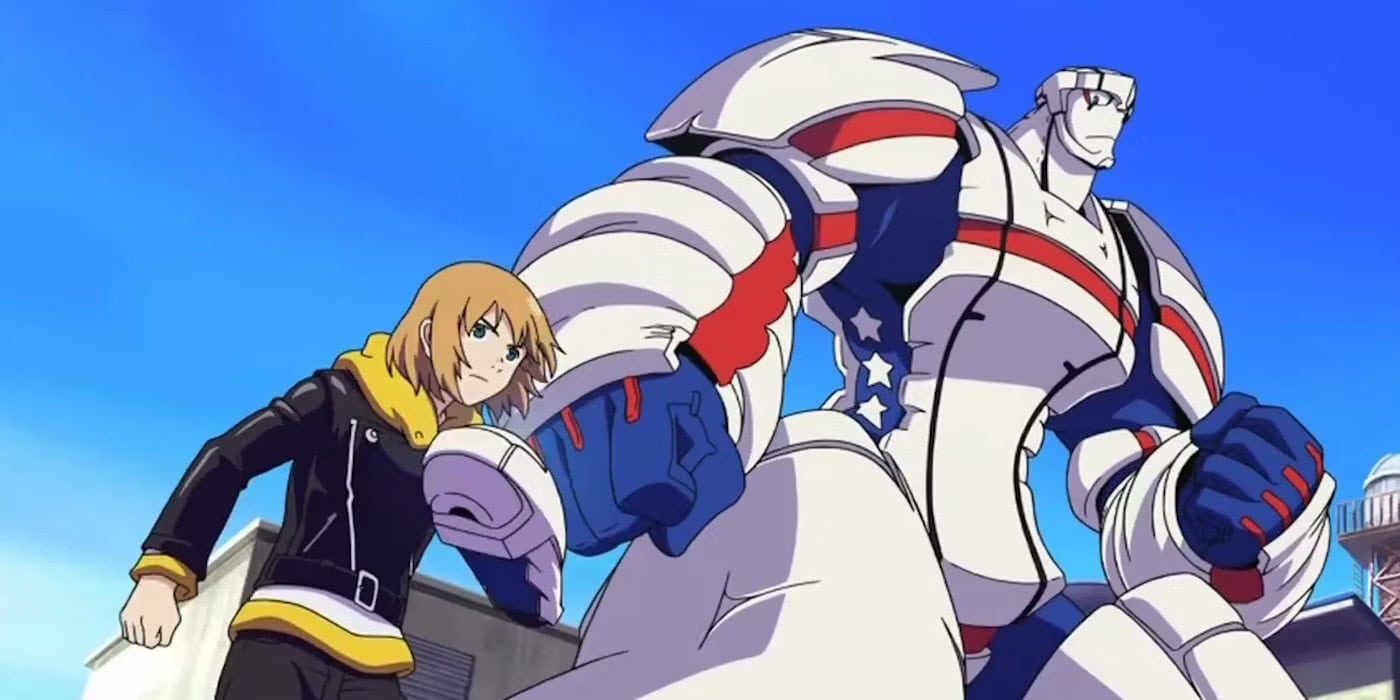 Heroman – the name that says it all. A Western x Japan superhero story about a boy who was granted great power and great responsibility. No he doesn't shoot web, but he has a robot instead!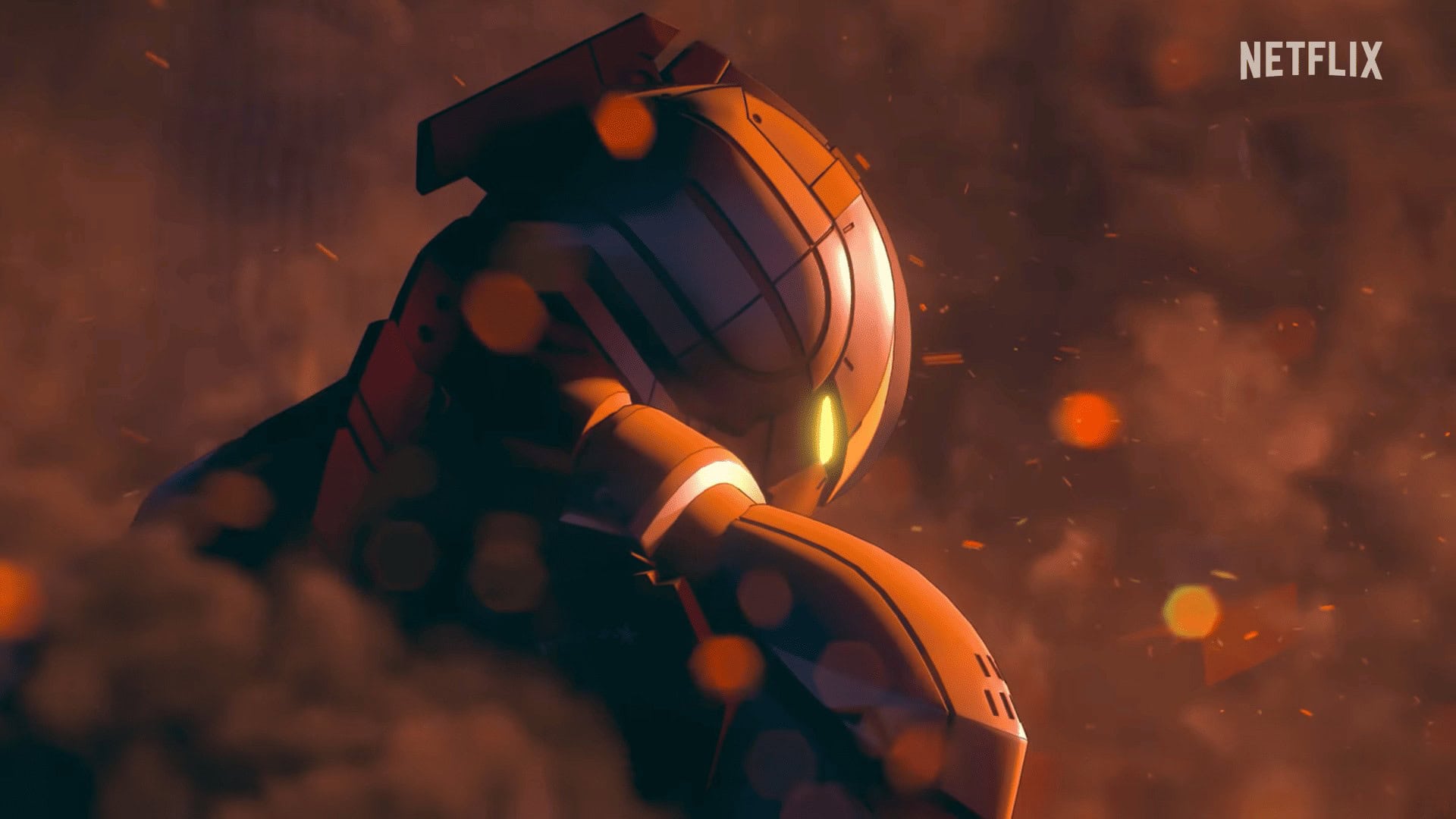 The final season of the ULTRAMAN Netflix adaptation. With the direction season 2 went, all hope seems lost in the series. But this season delivered the Light of the Giant to us once again.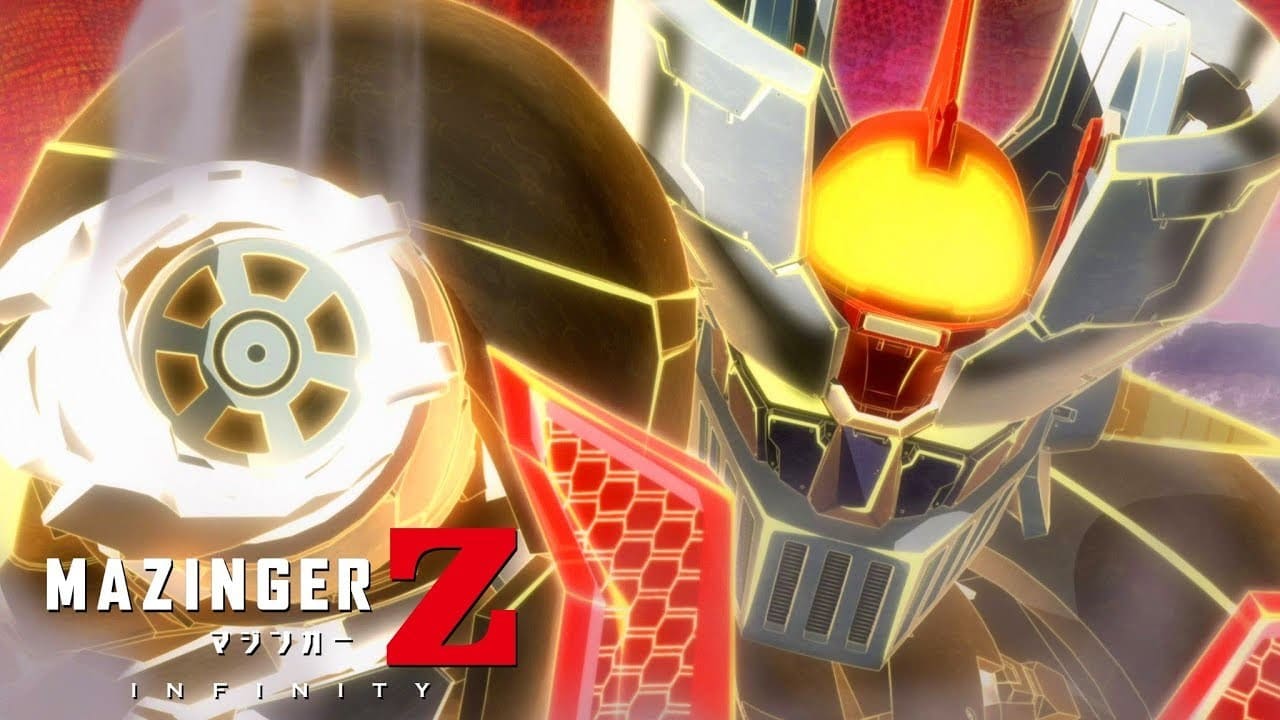 A love letter to commemorate the pioneer of the Mecha genre, Mazinger Z Infinity remind us of the conviction and justice that the Iron Castle had, is, and will stand for.

A badass and action-packed super robot series with an age-gap marriage between the two main characters. A hearth-throbbing and passionate tale about love and perseverance.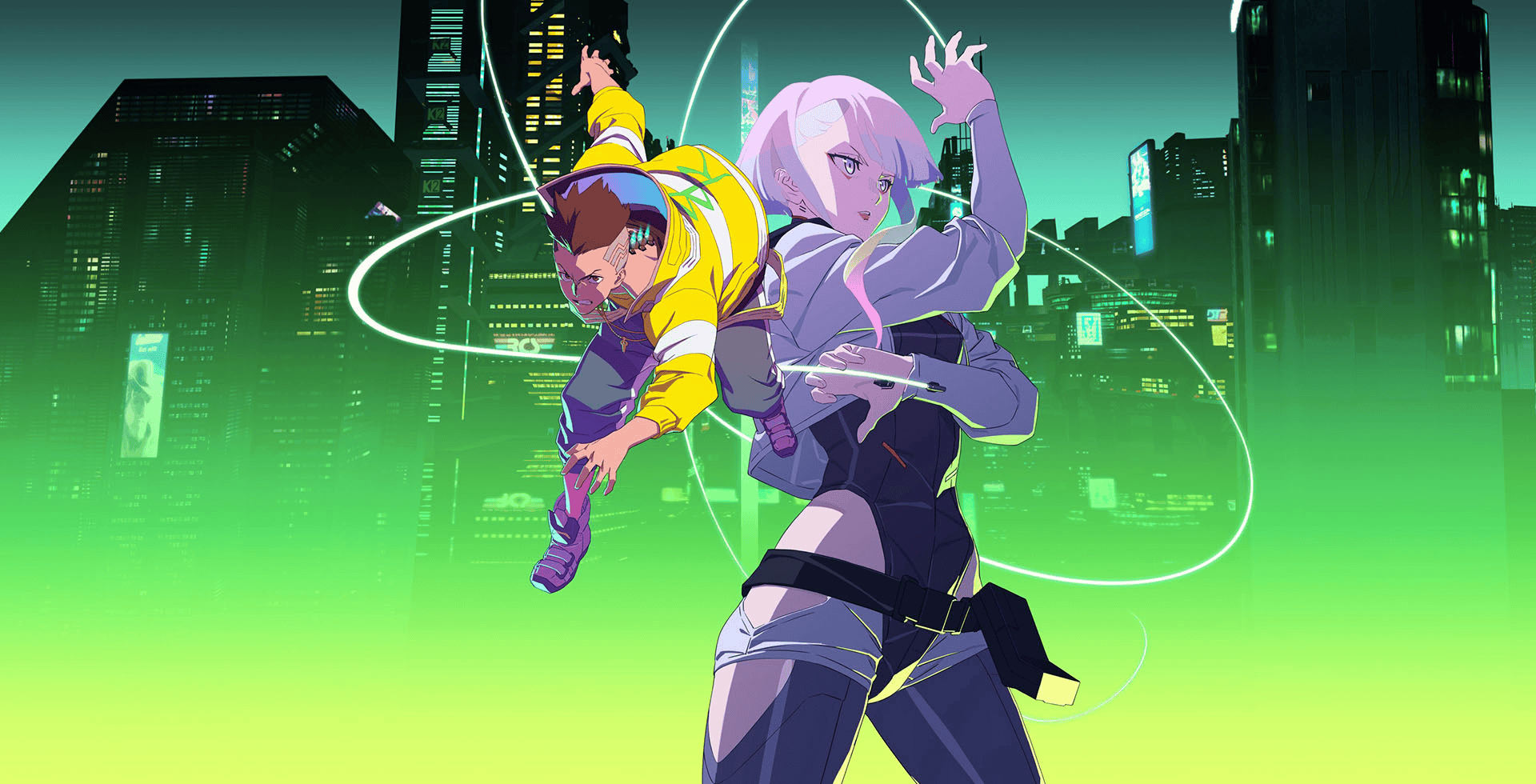 An anime from Studio Trigger that will literally blow your mind. Cyberpunk: Edgerunners is a phenomenon that will echo in the audience's heart well beyond the future.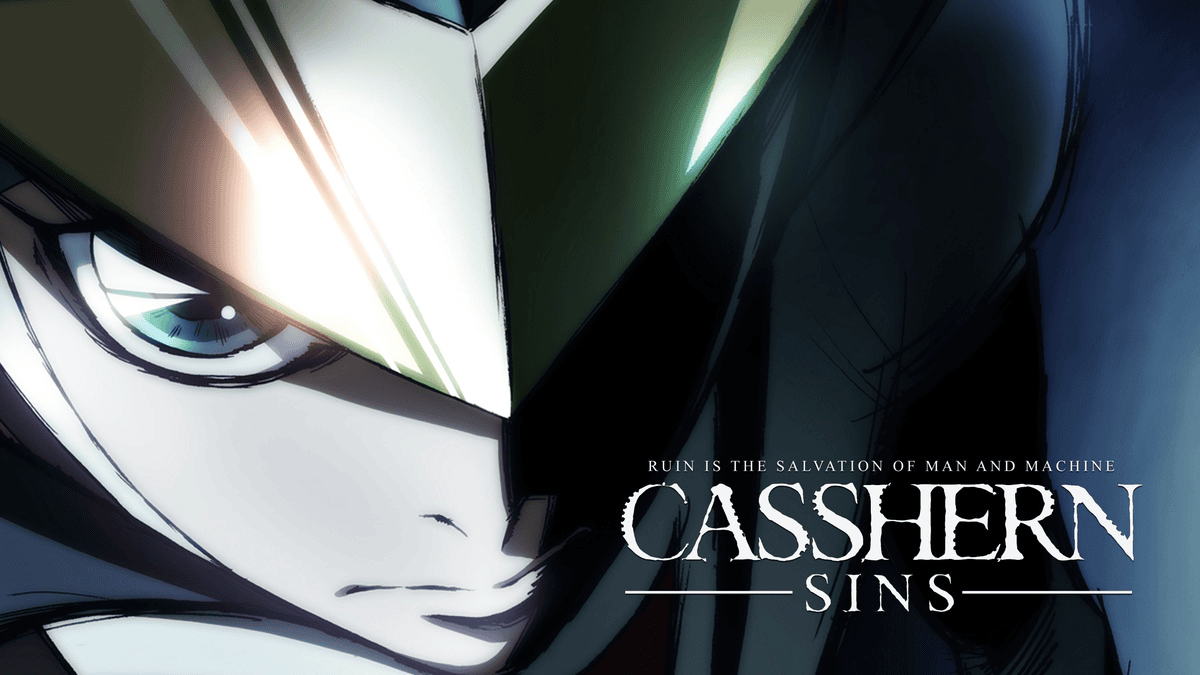 A new story of the boy who awoken a machine. Casshern Sins follow a conflicting young man in a world where life seems meaningless, yet everyone yearn for it anyway.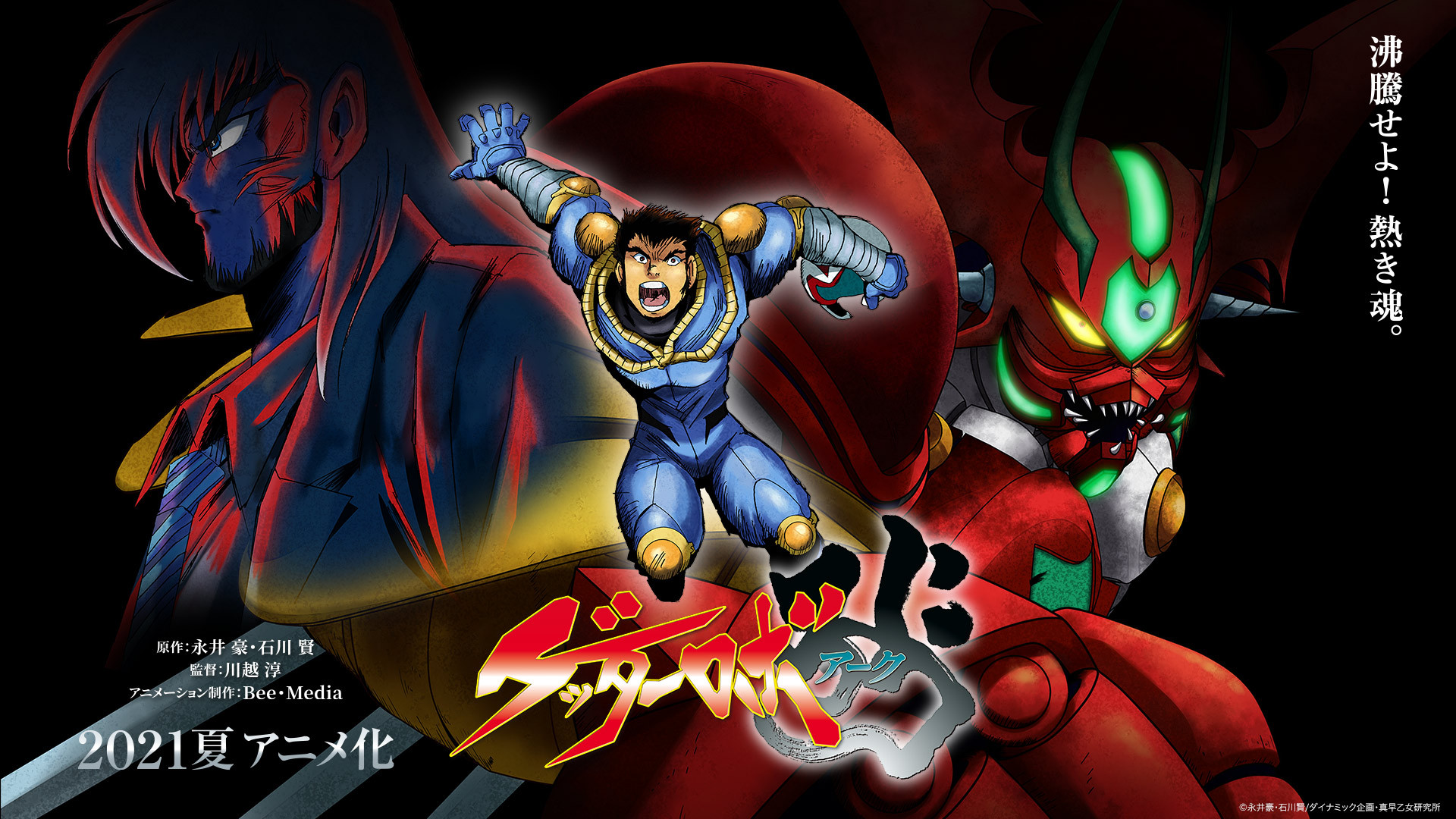 A passionate love letter to one of the oldest and most revered mecha franchise – Getter Robo Arc aimed to deliver a sought-after conclusion to the manga. But did it succeed?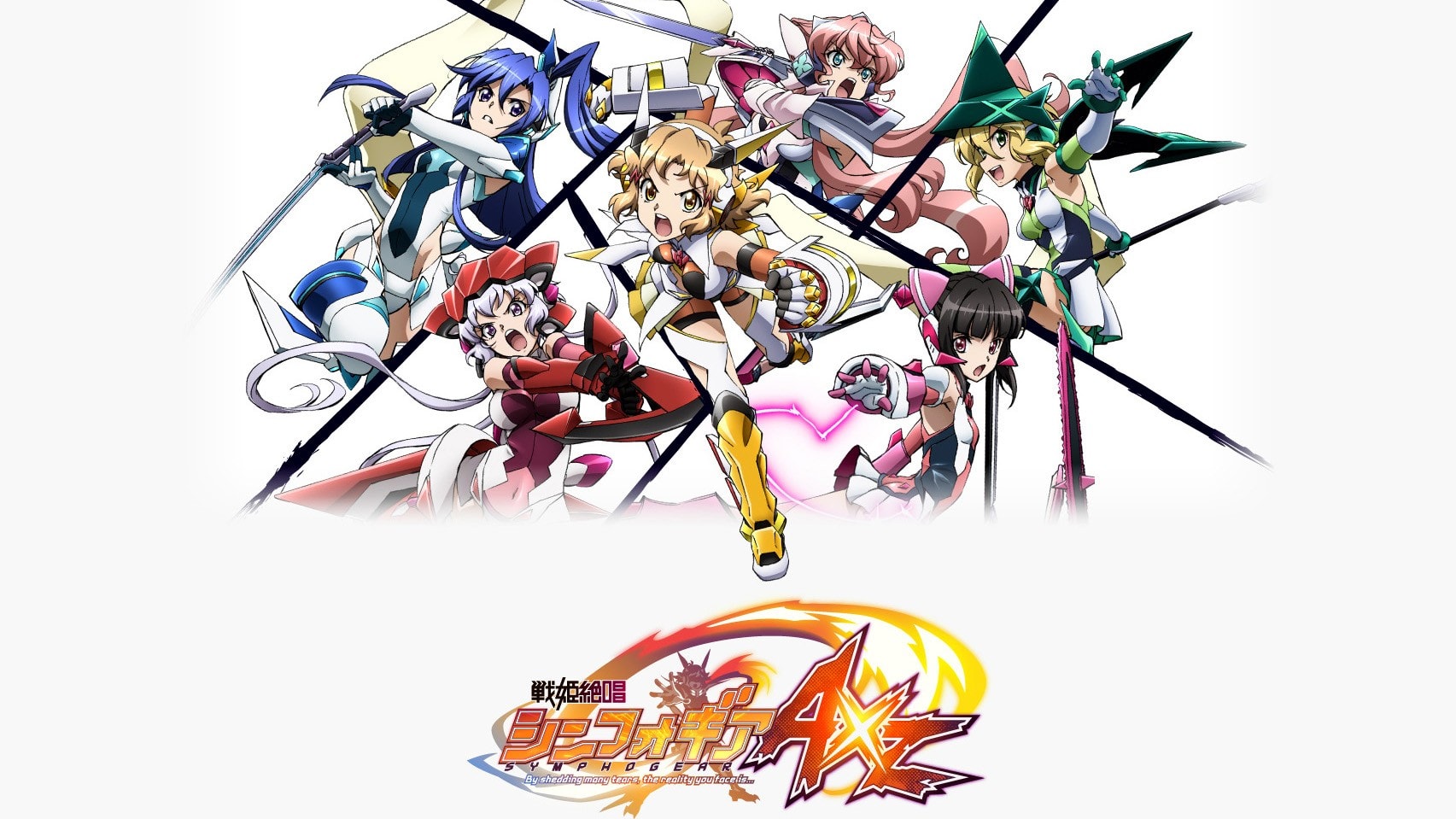 Just when things have calmed down, the Gear Users once again face an apocalyptic threat from a mysterious high order. This put Hibiki and her friends at risk once more.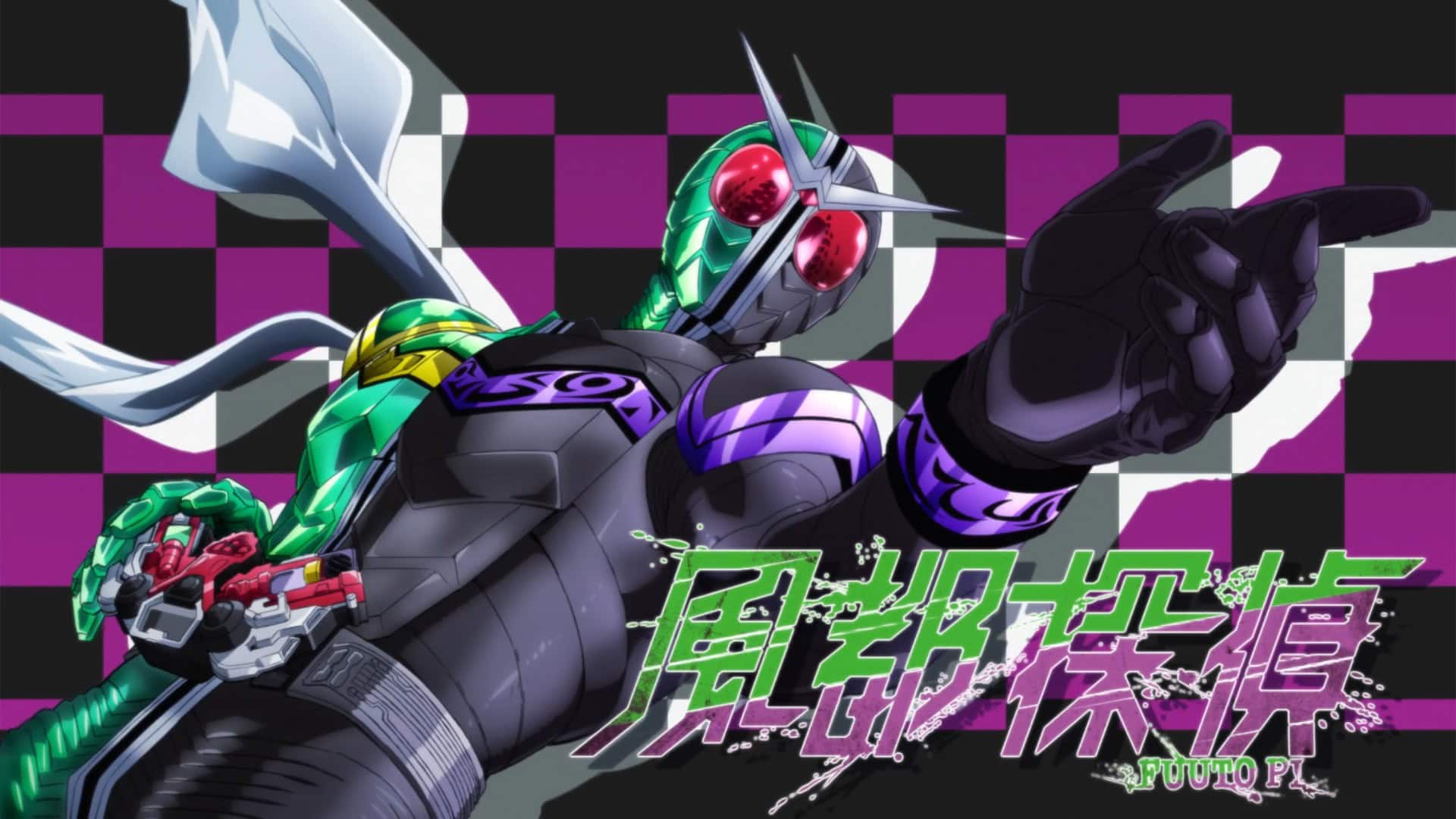 The detectives of the windy city Fuuto never rest. A new story unfold in front of our two-in-one hardboiled Kamen Rider W. But this time, it's animated!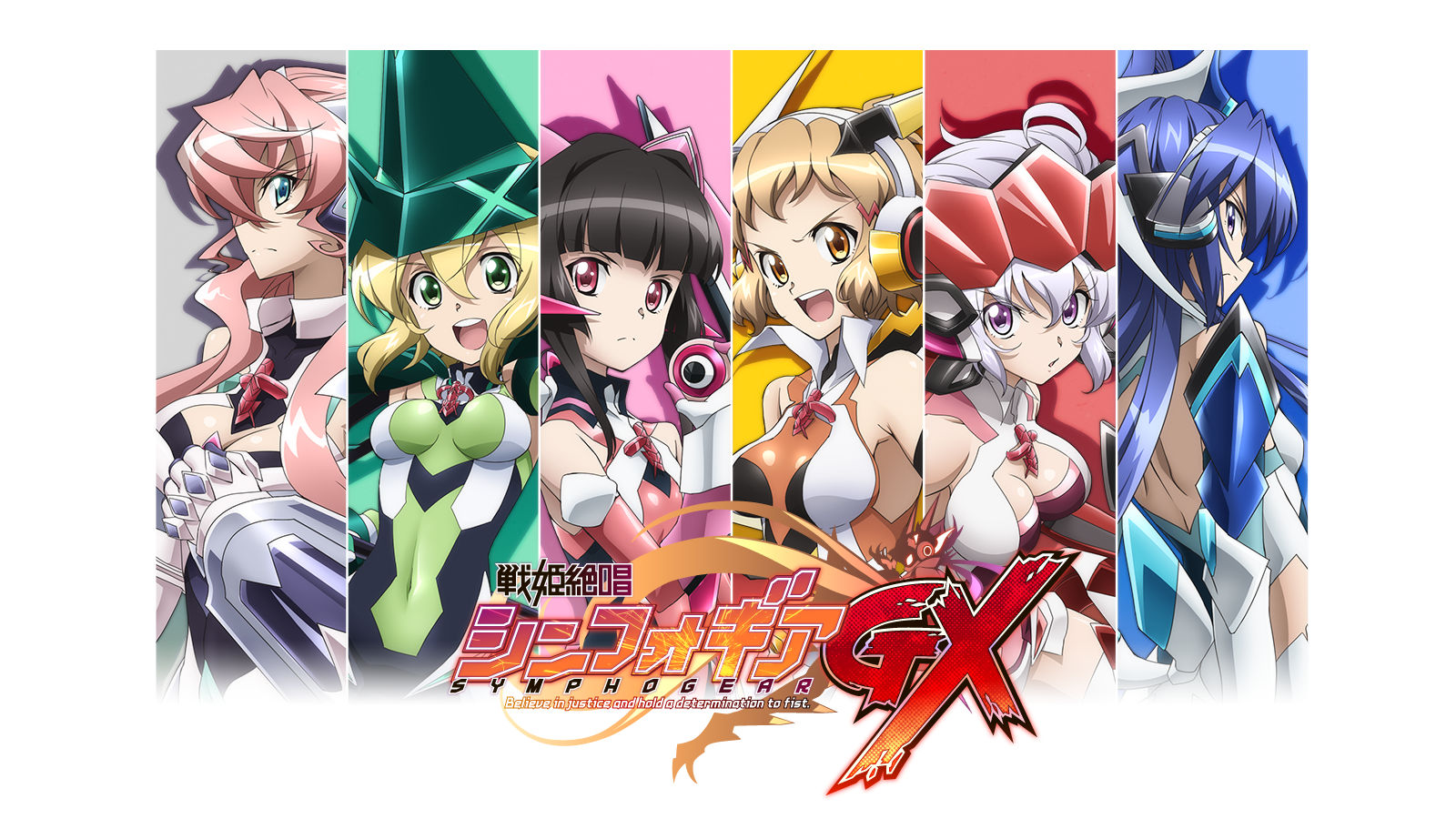 New threats emerged to threaten the world. But new allies also appear to bring the Gear's songs to a new level. A new battle await the girls!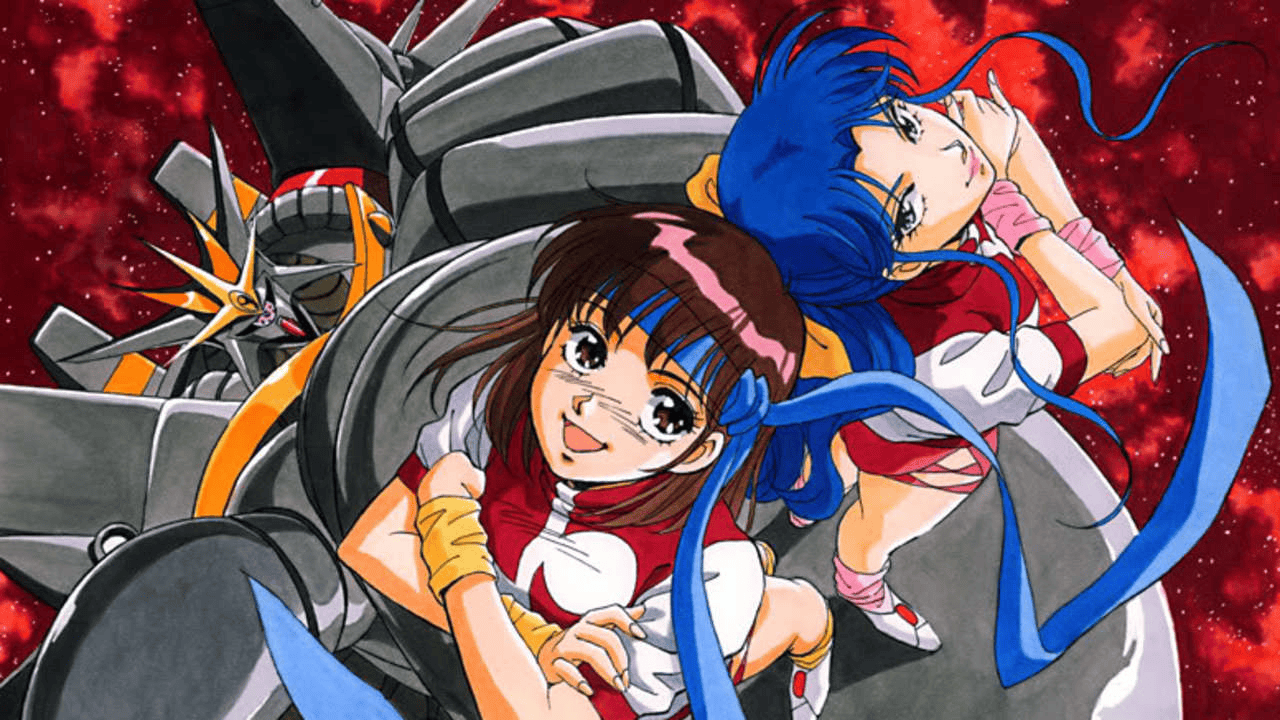 A tale of love and courage across space-time light years apart. A girl going through her teenage with all the hope, love, courage and grieve of a soldier.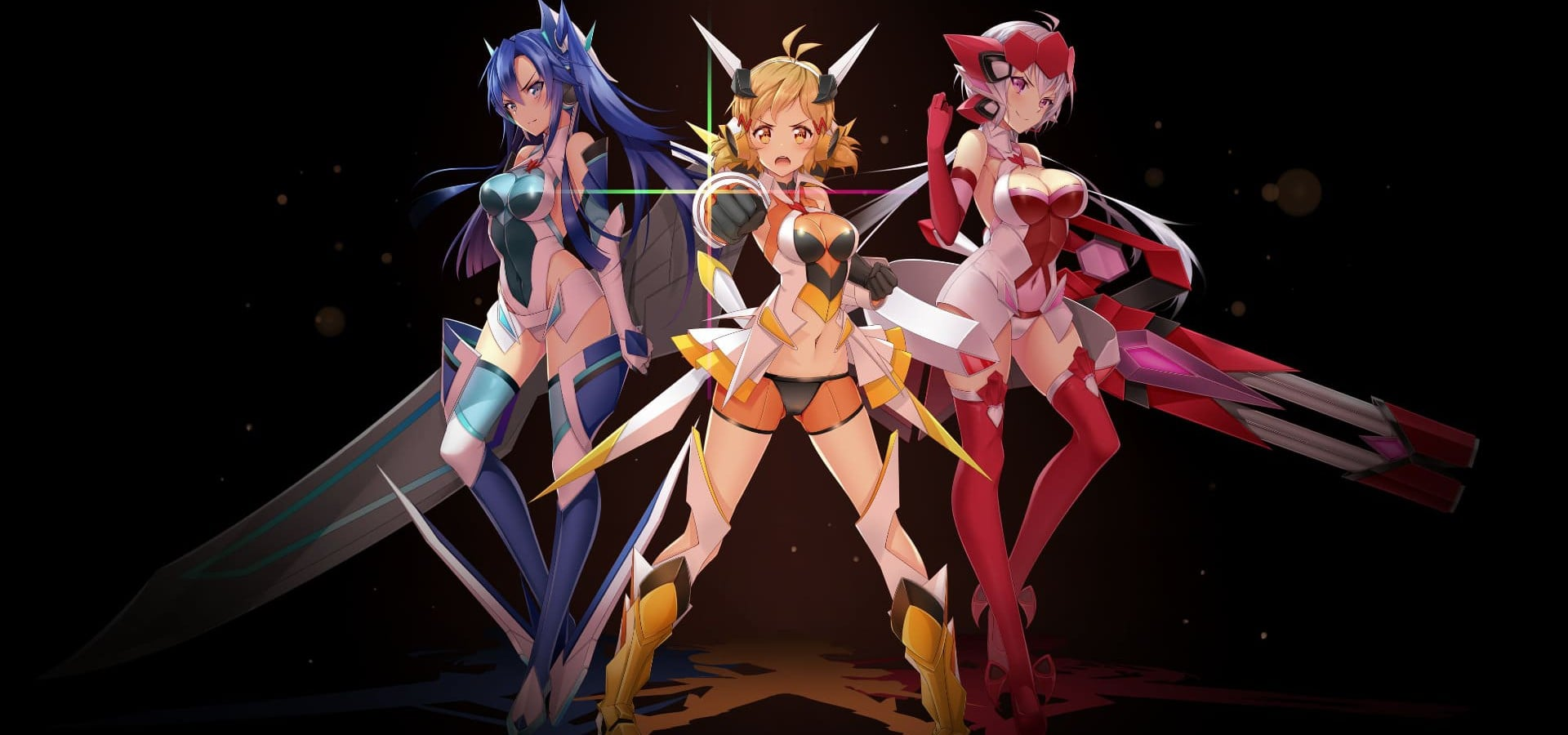 Mahou Shoujo x Tokusatsu combined with plenty of mecha references, Symphogear bring us an audio and visual experience that is just the beginning. of a great franchise.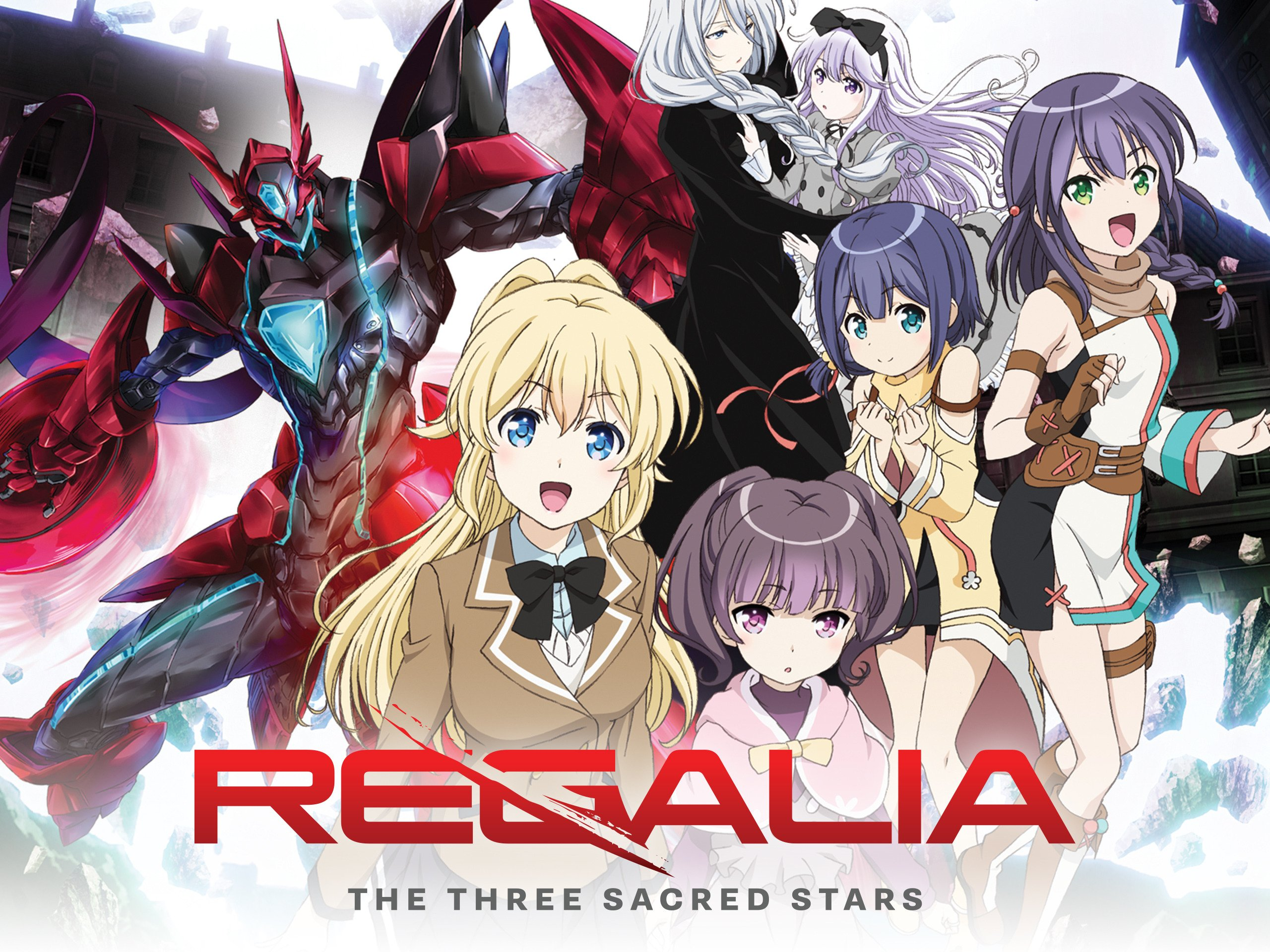 A blazing and explosive Super Robot series where the most ridiculous over-the-top combat happen with zero explanation whatsoever. And it's an…all-girls anime?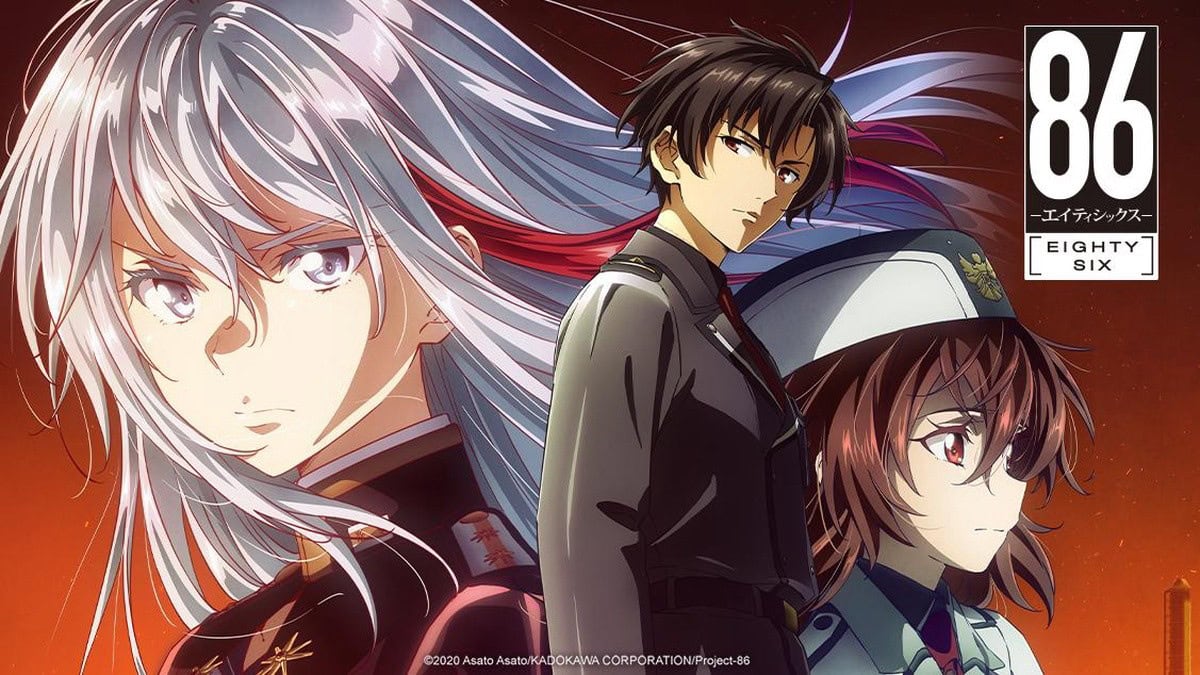 A new nation, a new story, a new battlefield. The reborn Eighty Six must choose between a life of peace or death. Will the Reaper be able to move on?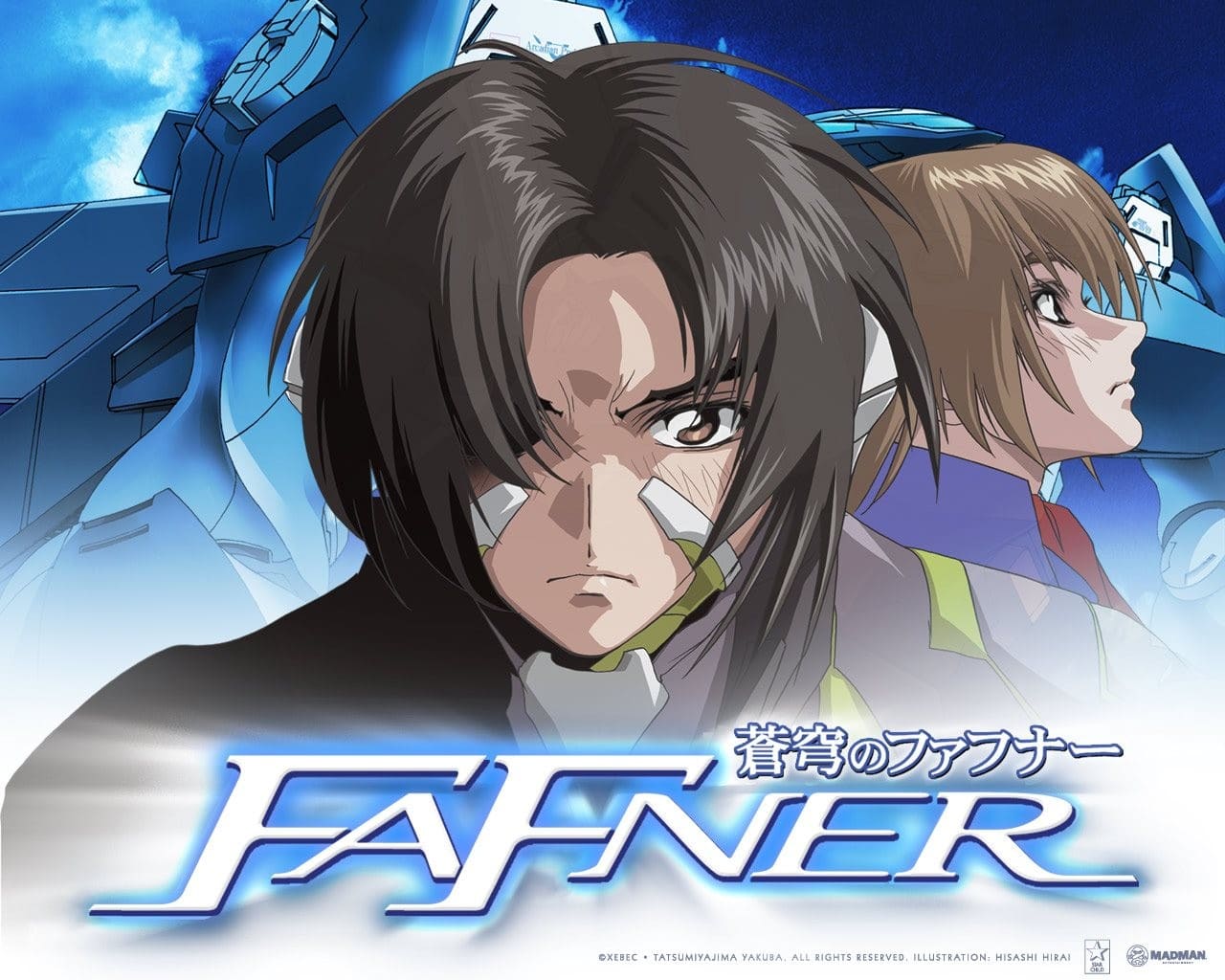 A double life of peace & war – young people being sent to the frontline where they could lose their lives, but they fight on so they can go home, to their false peace.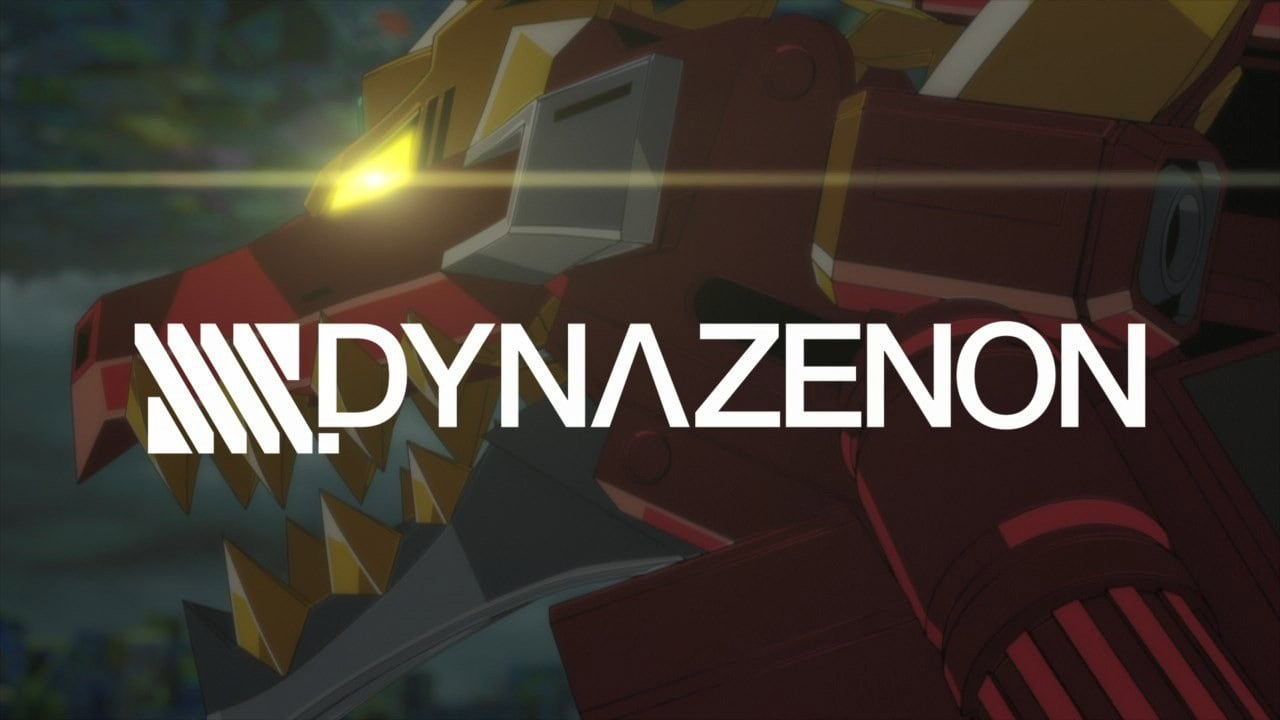 Bonds that transcended time and bonds that are formed in the present. SSSS.Dynazenon continues Trigger's streak of creating compelling story with amazing visuals.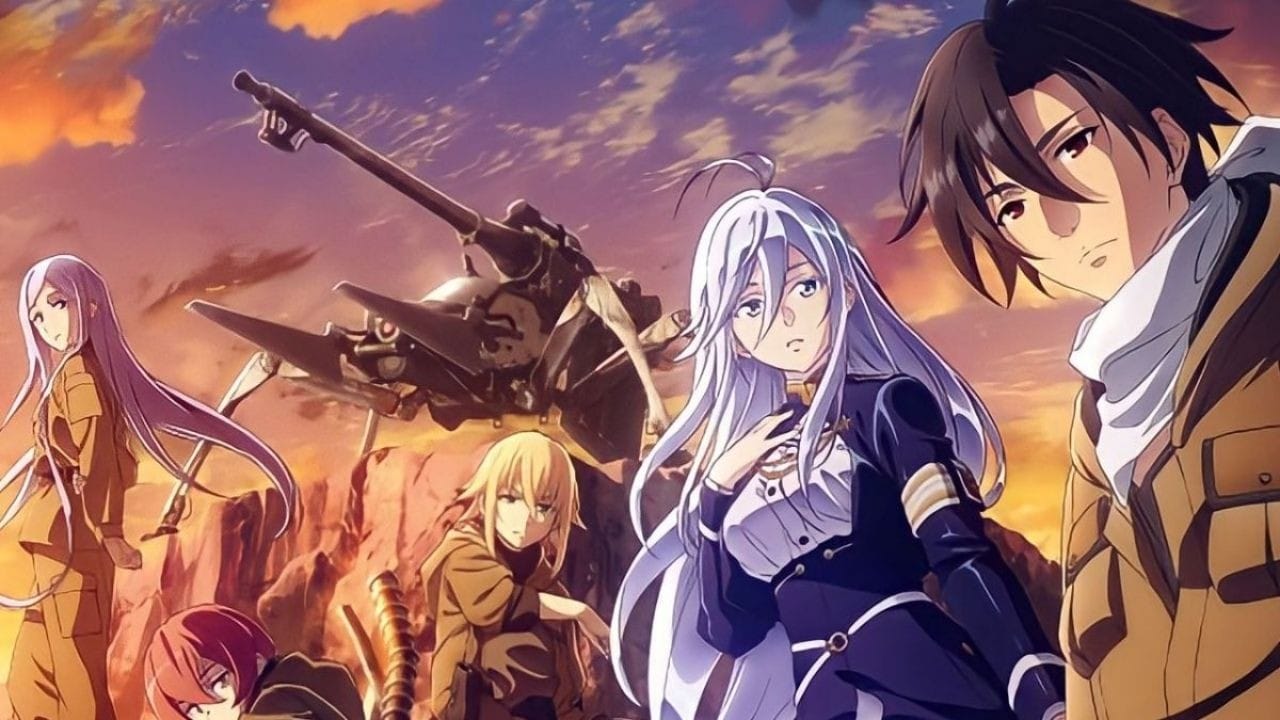 The depressing, gripping yet hopeful world of Eighty Six brought to life with A-1's adaptation. The vision of Asato receives a depiction so emotional like no others.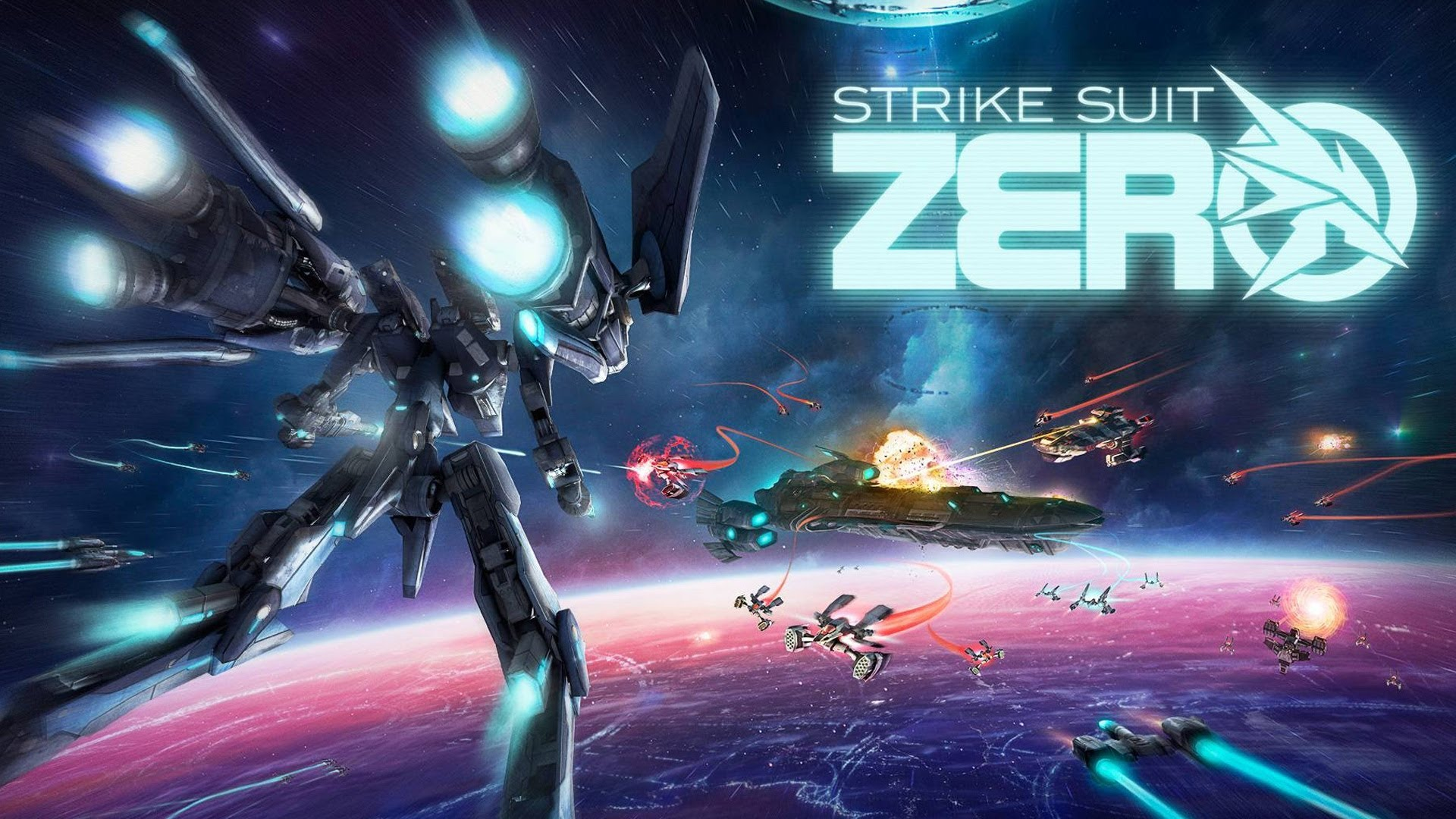 A fun dogfight experience with some mecha combat thrown into the mix, Strike Suit Zero scratches some of that Macross action game that PC gamer has been wanting.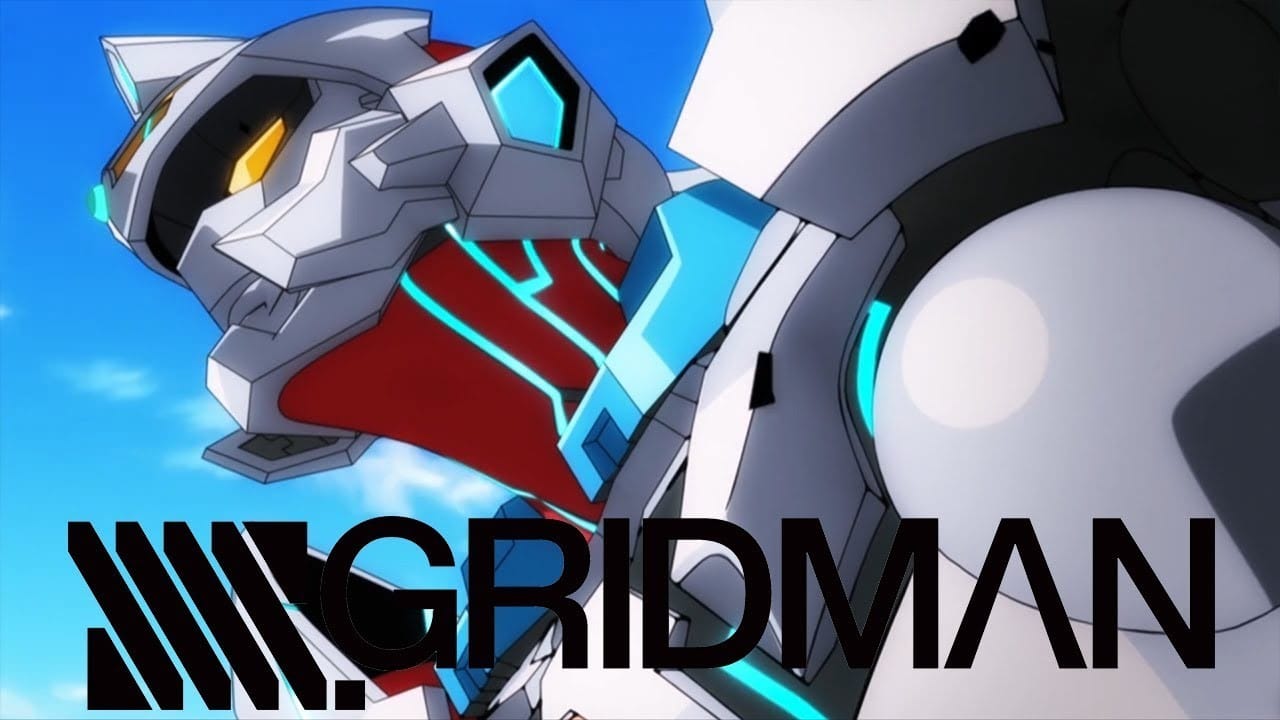 A story about bonds and friendship and the strength to face reality no matter how cruel it is. Sometimes all you need is a friend that connect with you…through an Acceptor.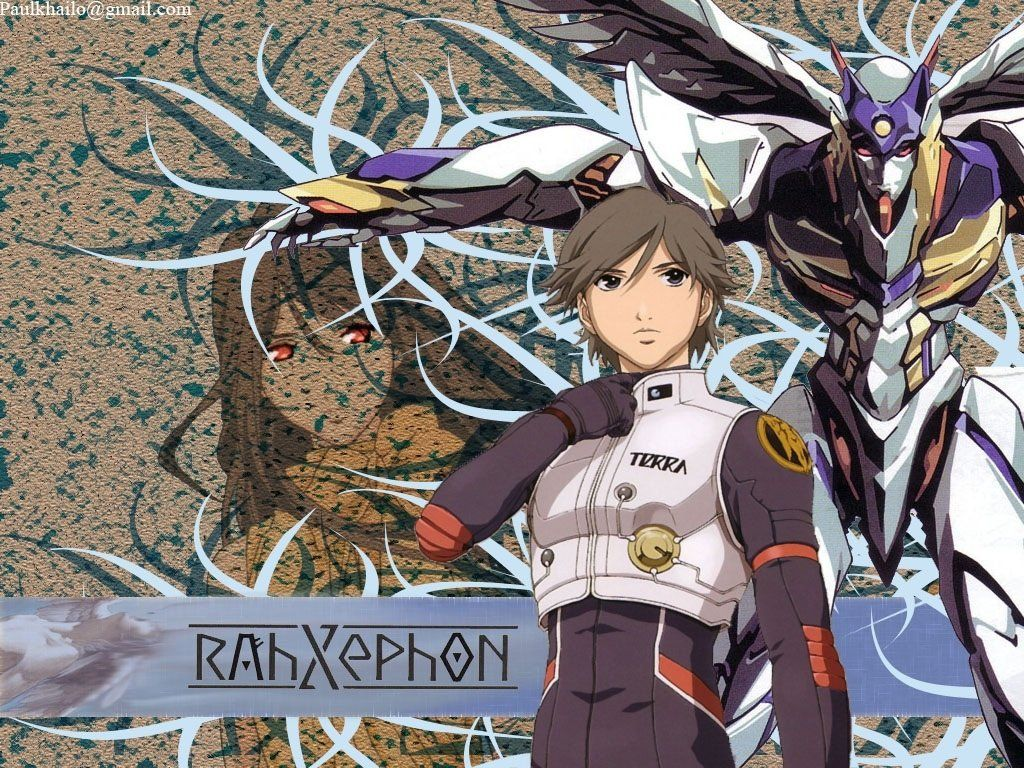 With his life completely smashed apart and turned upside down, teenage boy Ayato had to navigate a new world while being the key to control the winged giant RahXephon.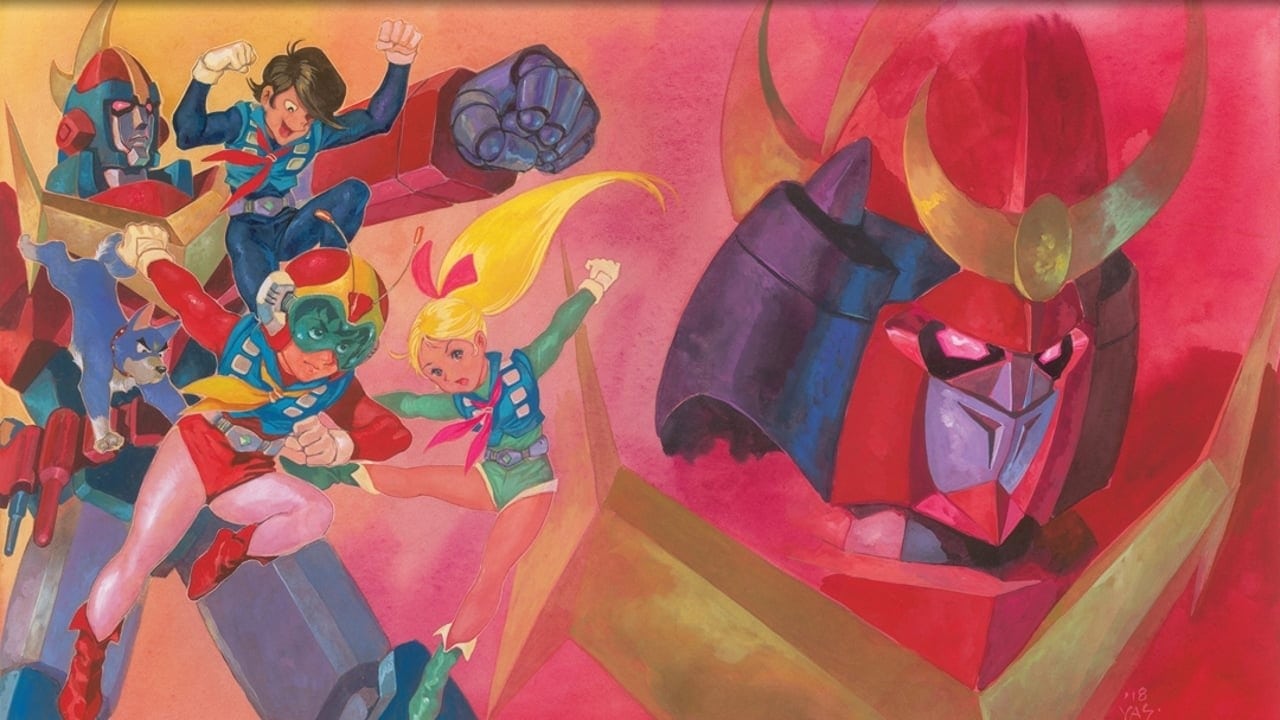 Not just your usual 70s Super Robot, Zambot 3 is more than just a battle between good and evil, but also about endurance, perseverance and the unyielding heart to do what's right.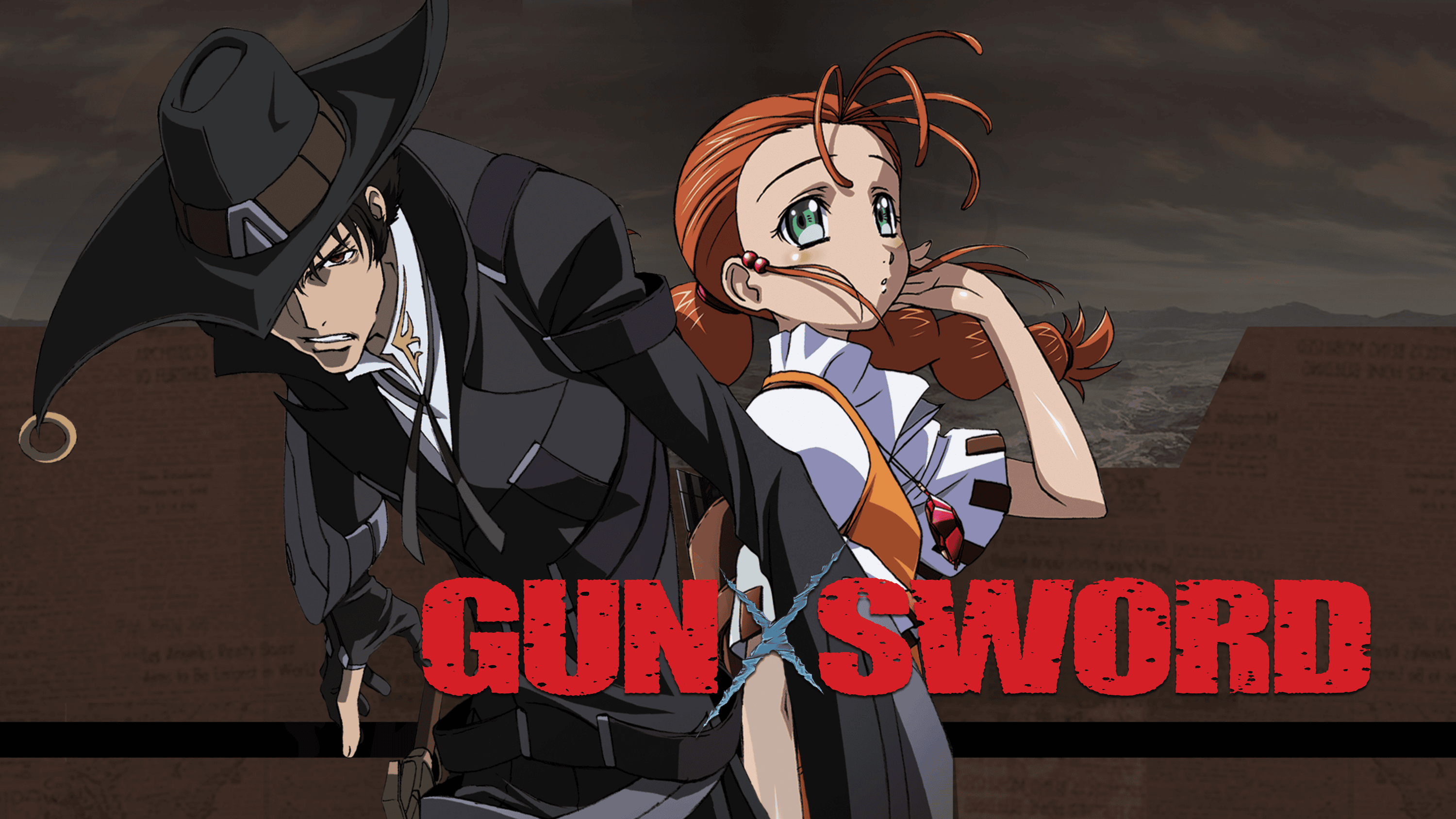 Will you follow through with your revenge? Or will you severe the chain of hatred with forgiveness and acceptance? Gun x Sword goes against the norm with an answer that will split your expectation in half.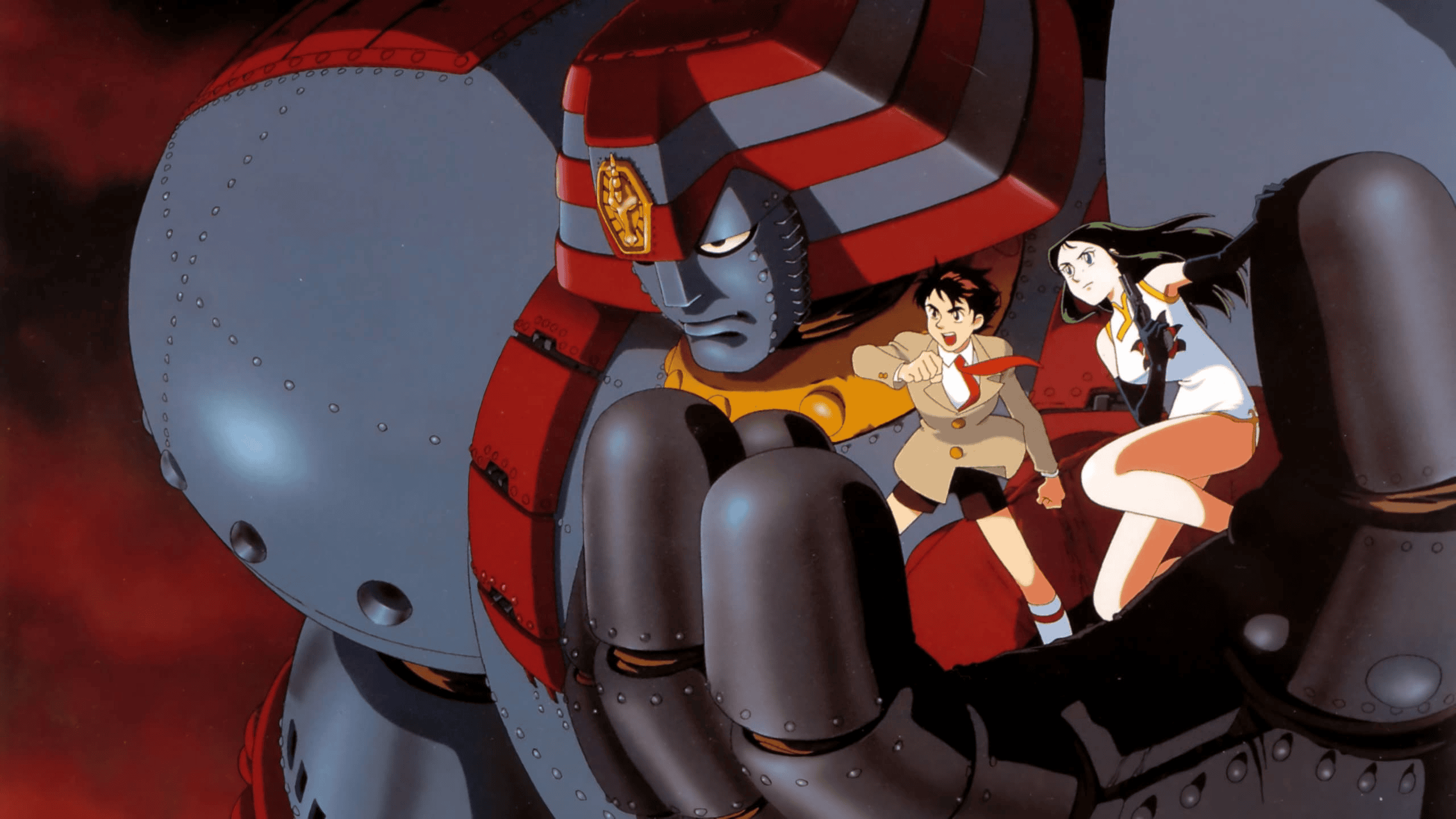 A re-imagining of the classic Tokusatsu series, Giant Robo OVA is where the supernatural meet the super-scifi and weave a mystical and thought-provoking story of sacrifice.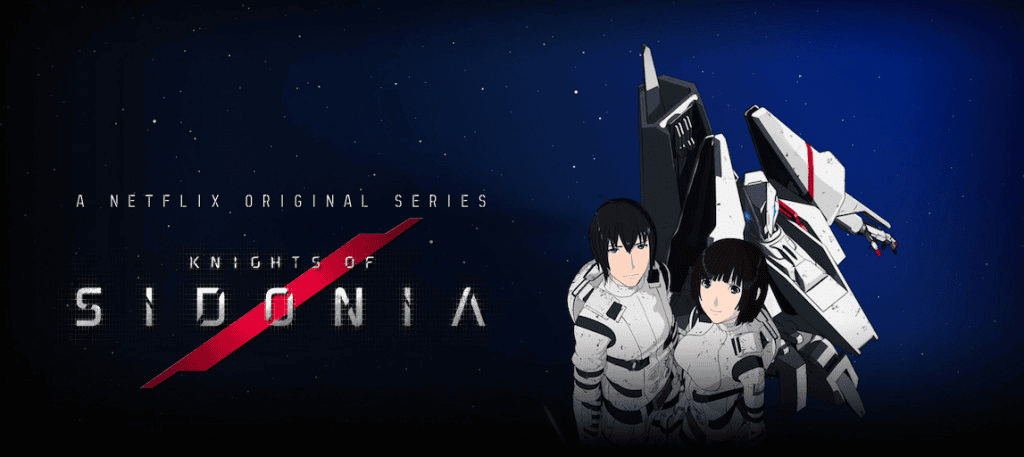 A journey into space where humanity once again stood on the verge of extinction. A boy cut off from society will be the key to protect mankind…as the knight of Sidonia.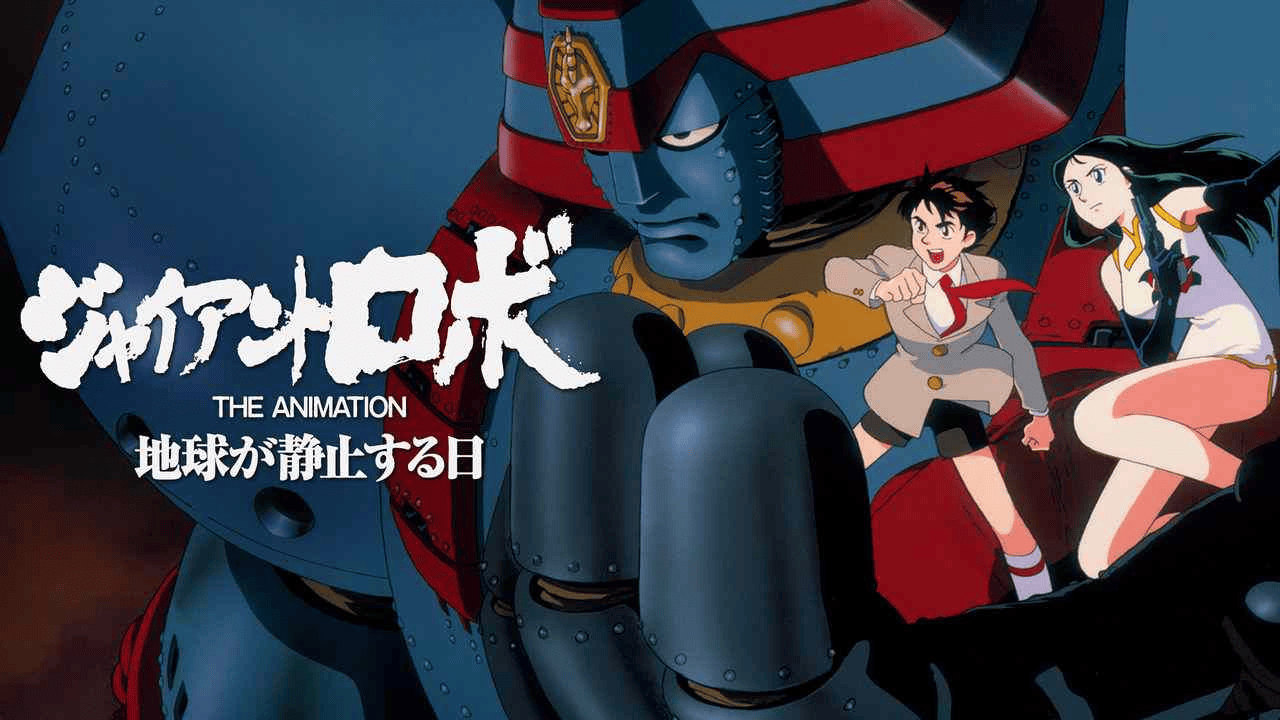 Expanding upon the original work of Yokoyama-sensei, GR: The Day The Earth Stood Still introduces a world where the supernatural and super-technology co-exist. And in the midst of that is a Giant Robo.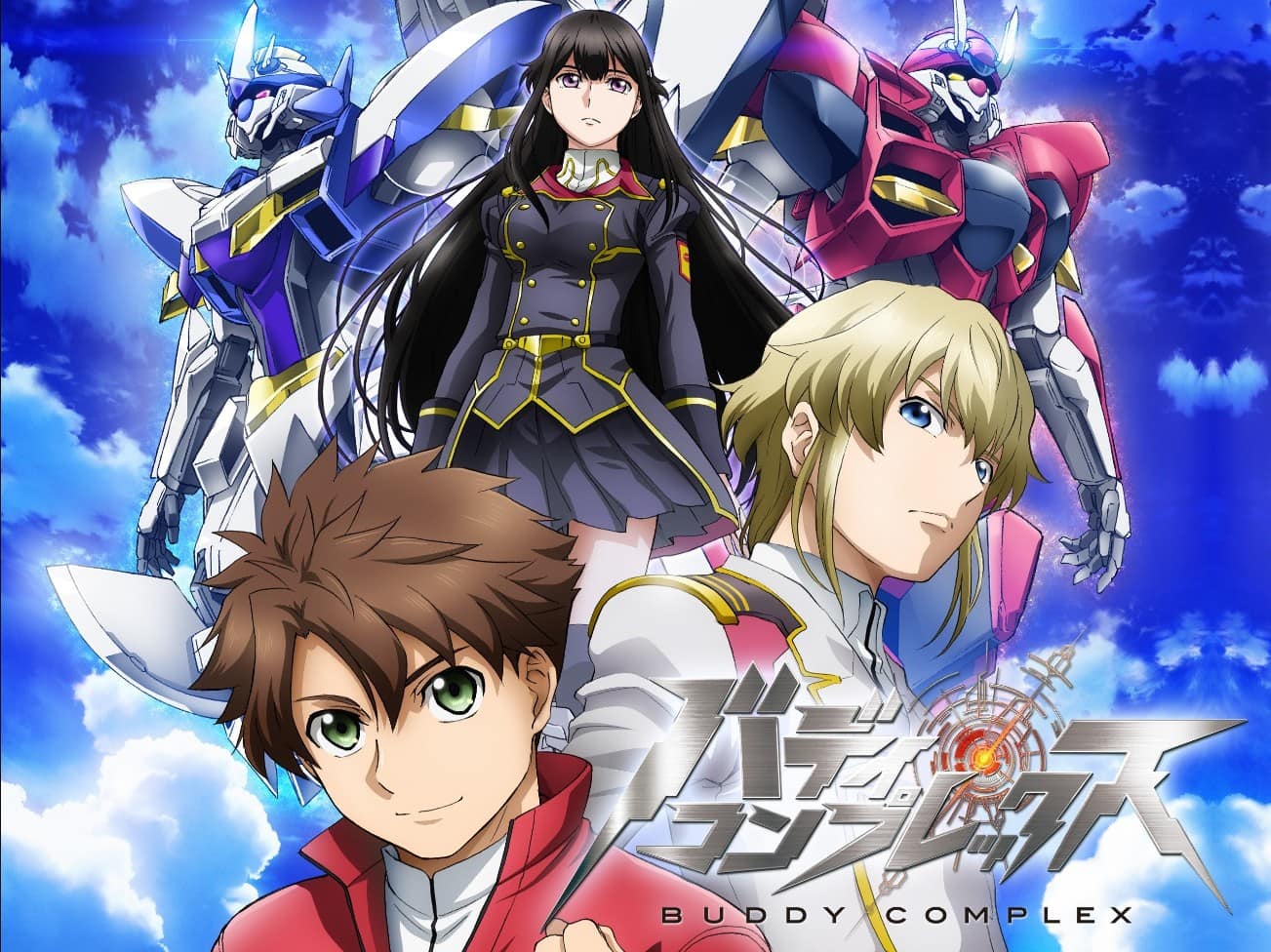 A story that transcend space and time. A normal student got thrust into a future war between 2 nations with giant robots, all the while looking for the girl that saved him.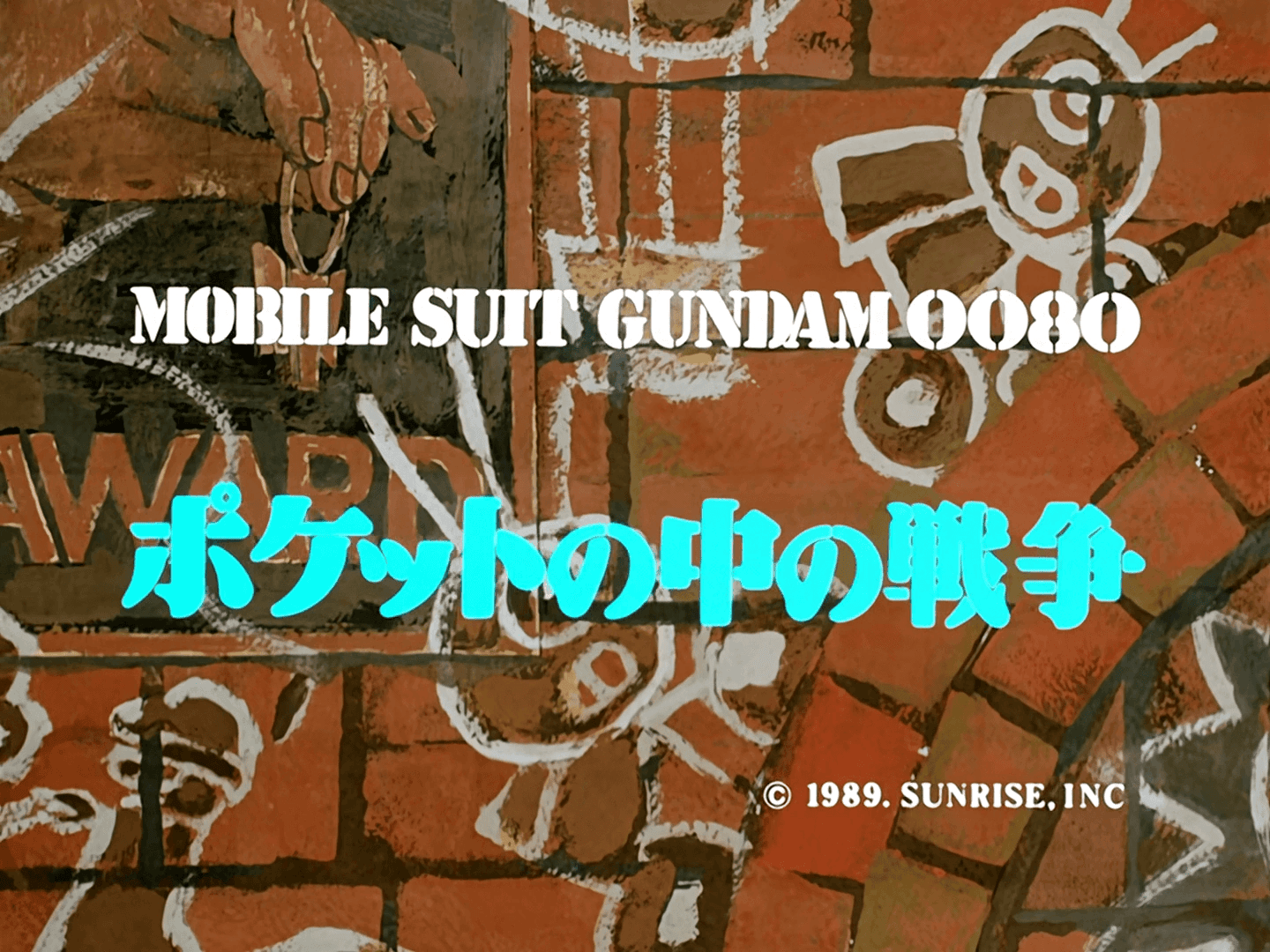 The Gundam Xmas and New Year special. A miniature war in a backwater colony, but still carry the weight of human lives and losses just as much as a grand war.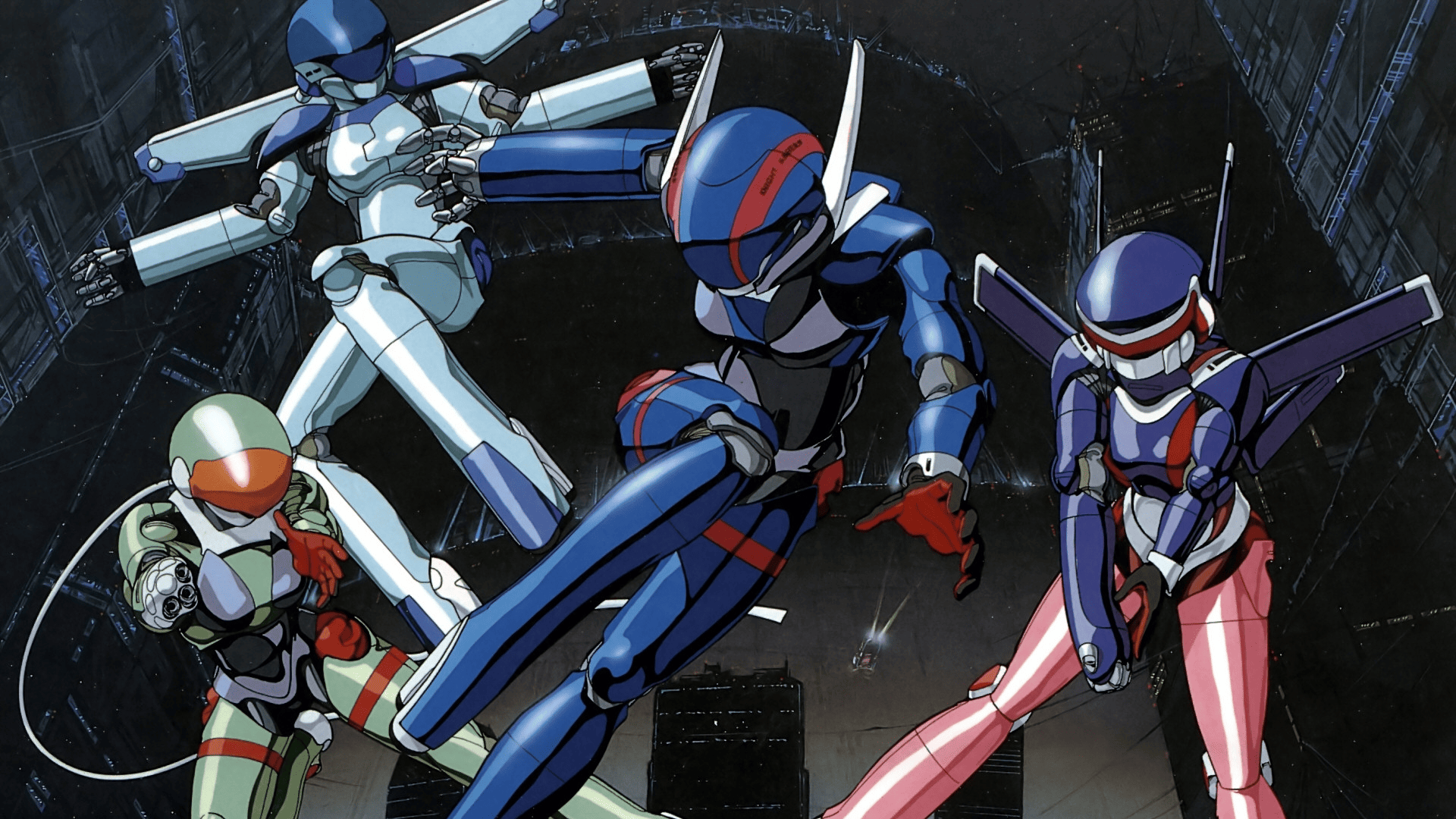 If you fancy beautiful girls cladded in sleek power armor fighting cyborg crimes, then Bubblegum Crisis is the choice for you, with amazing 90s cyberpunk dystopia atmosphere!

A team of misfit tasked with state-of-the-art mechas and the mission to protect Earth. Majestic Prince bring us an inspirational coming of age story with amazing animation!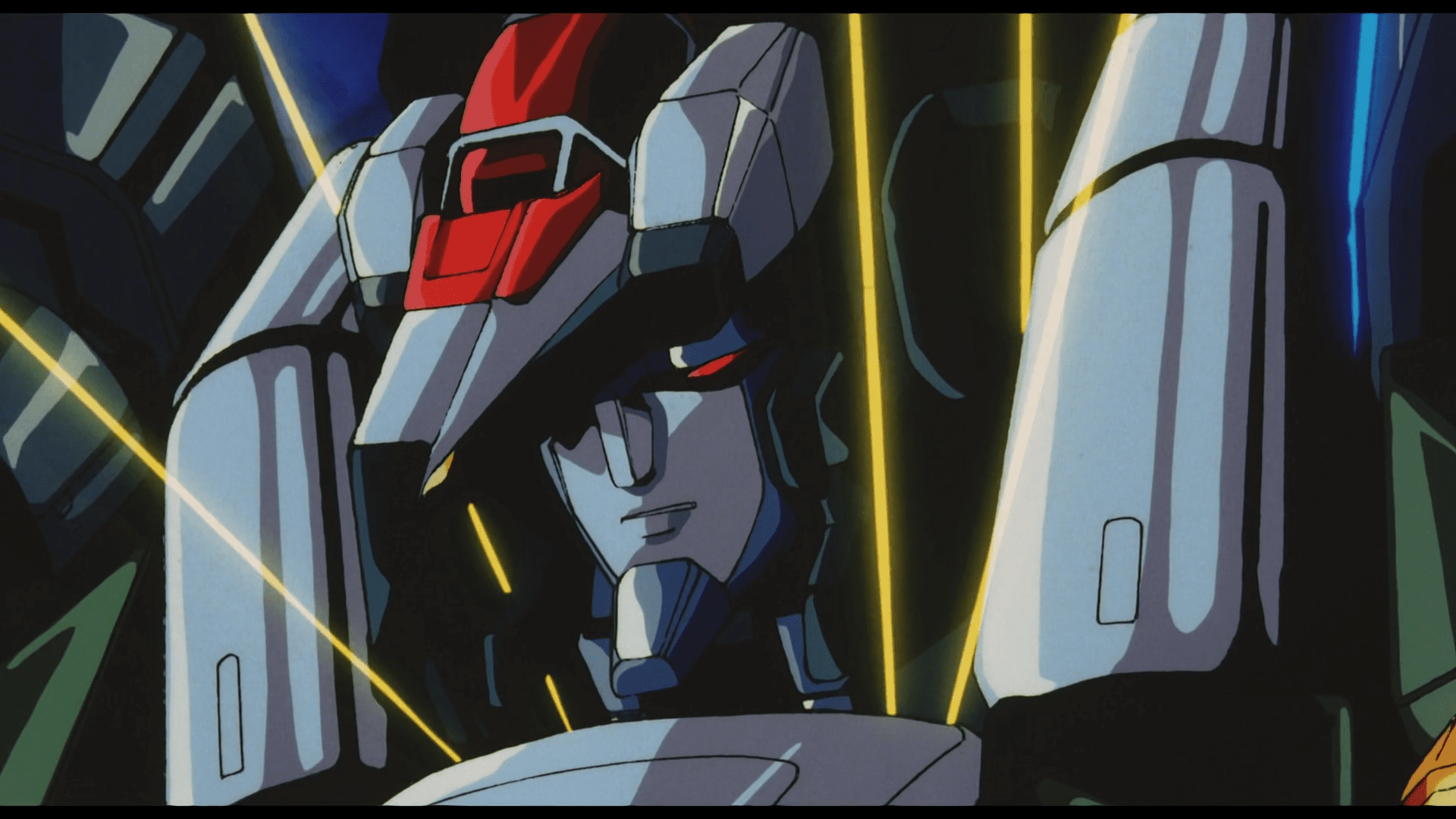 The Cyber Beast Force may have disbanded, but their burning hearts are still raging. Dancouga combines once again to fight an unexpected enemy. Is it human, or something else much more sinister?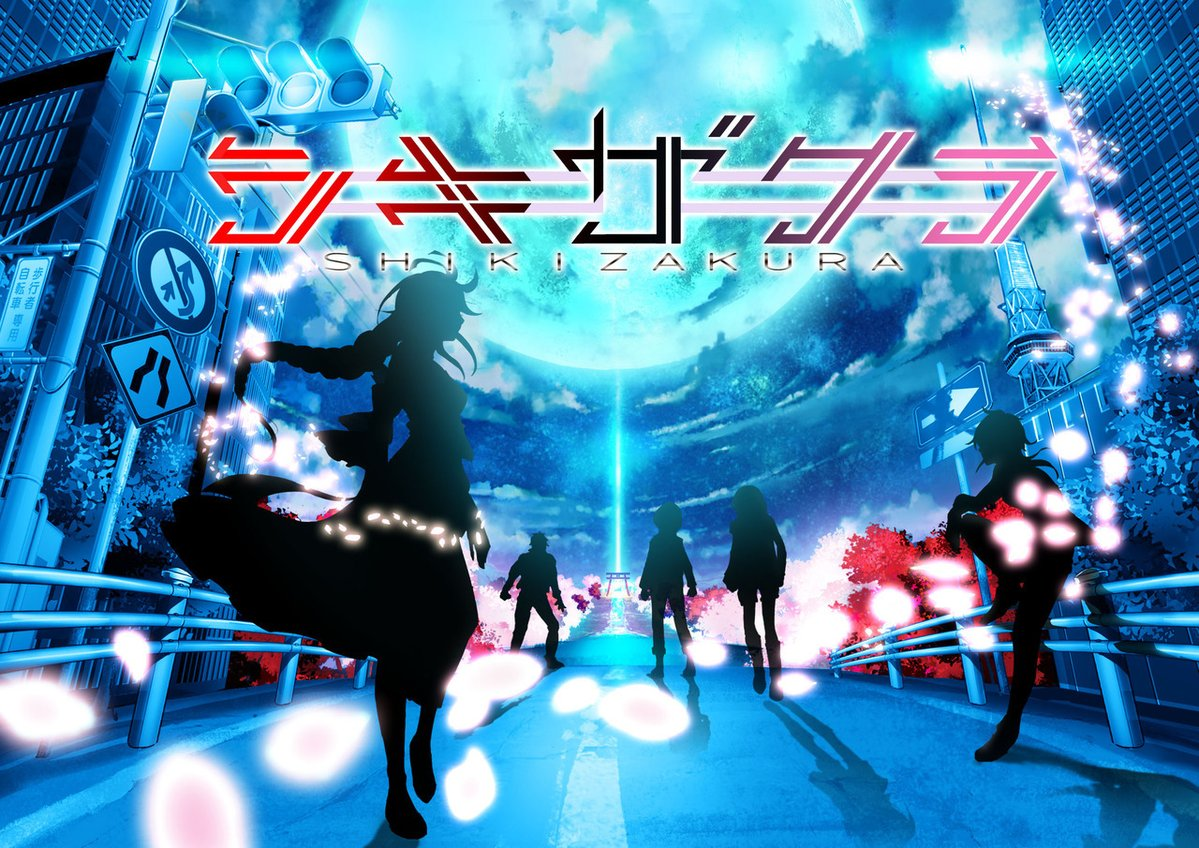 Suit up! It's time for some Oni hunting! An anime tribute to the Tokusatsu genre, Shikizakura show us the power of hope, willpower and compassion to overcome any darkness.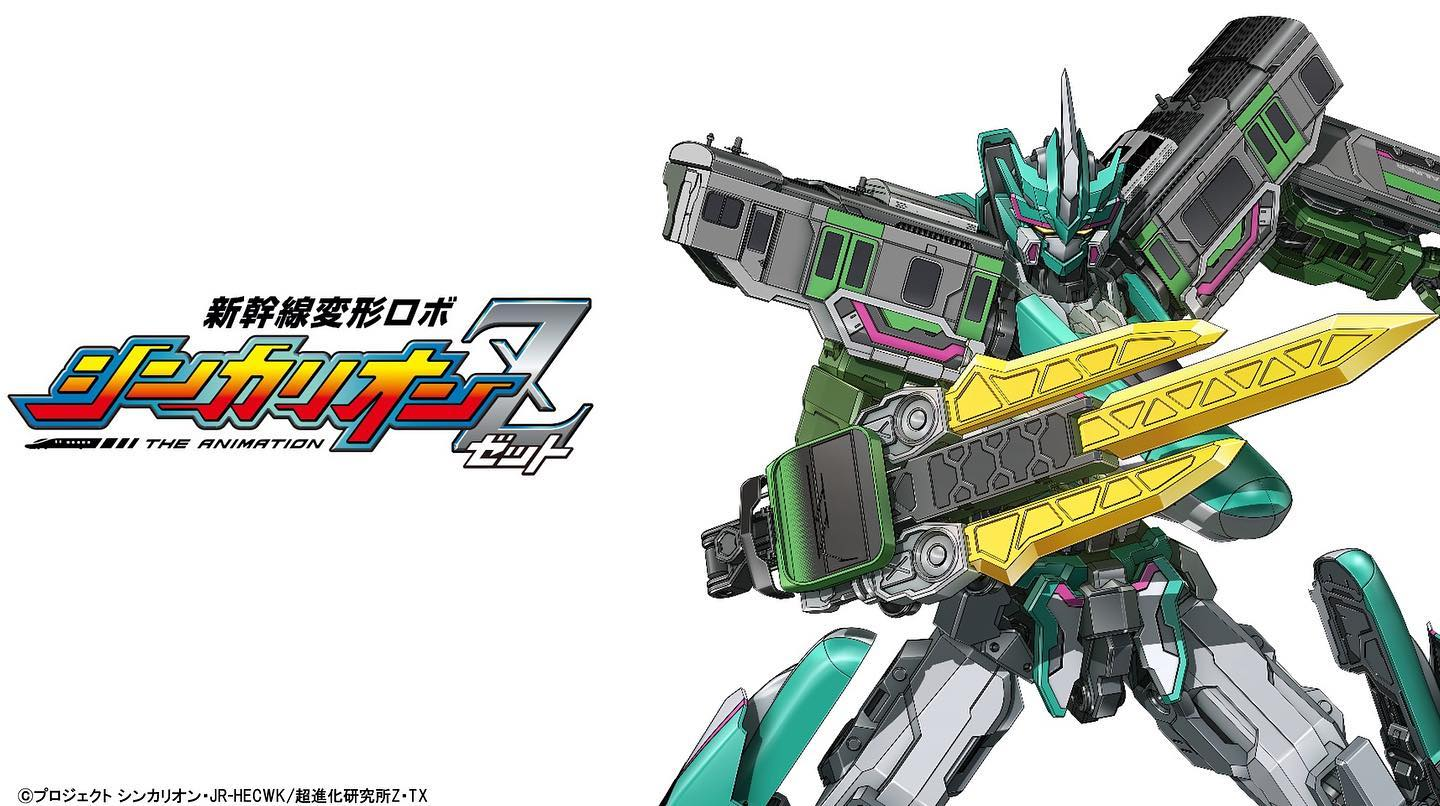 The bullet-train robot is back! Two young kids take on a new threat to protect the world. Shinkalion Z takes off after its predecessor and set itself apart from other Takara series.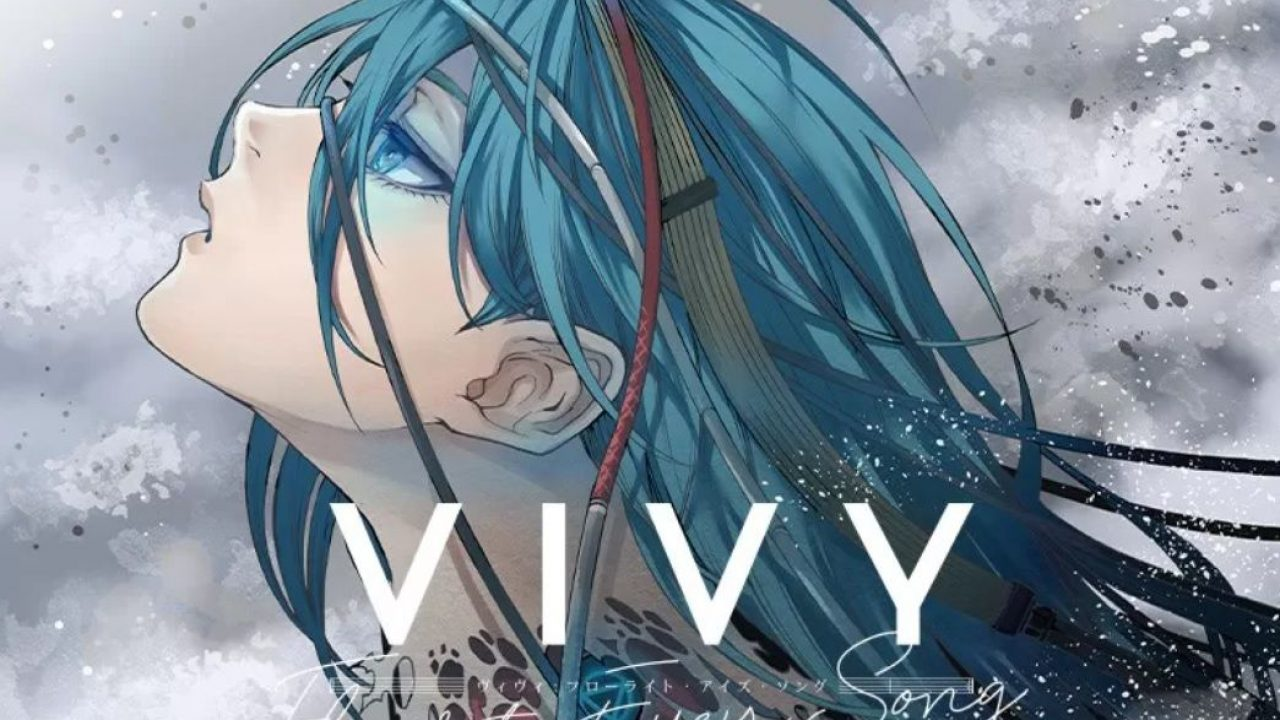 A song that rings during the apocalypse. Vivy is a bold idea involving a century of fighting and yearning. Vivy will bring your visual and auditory sense to the max!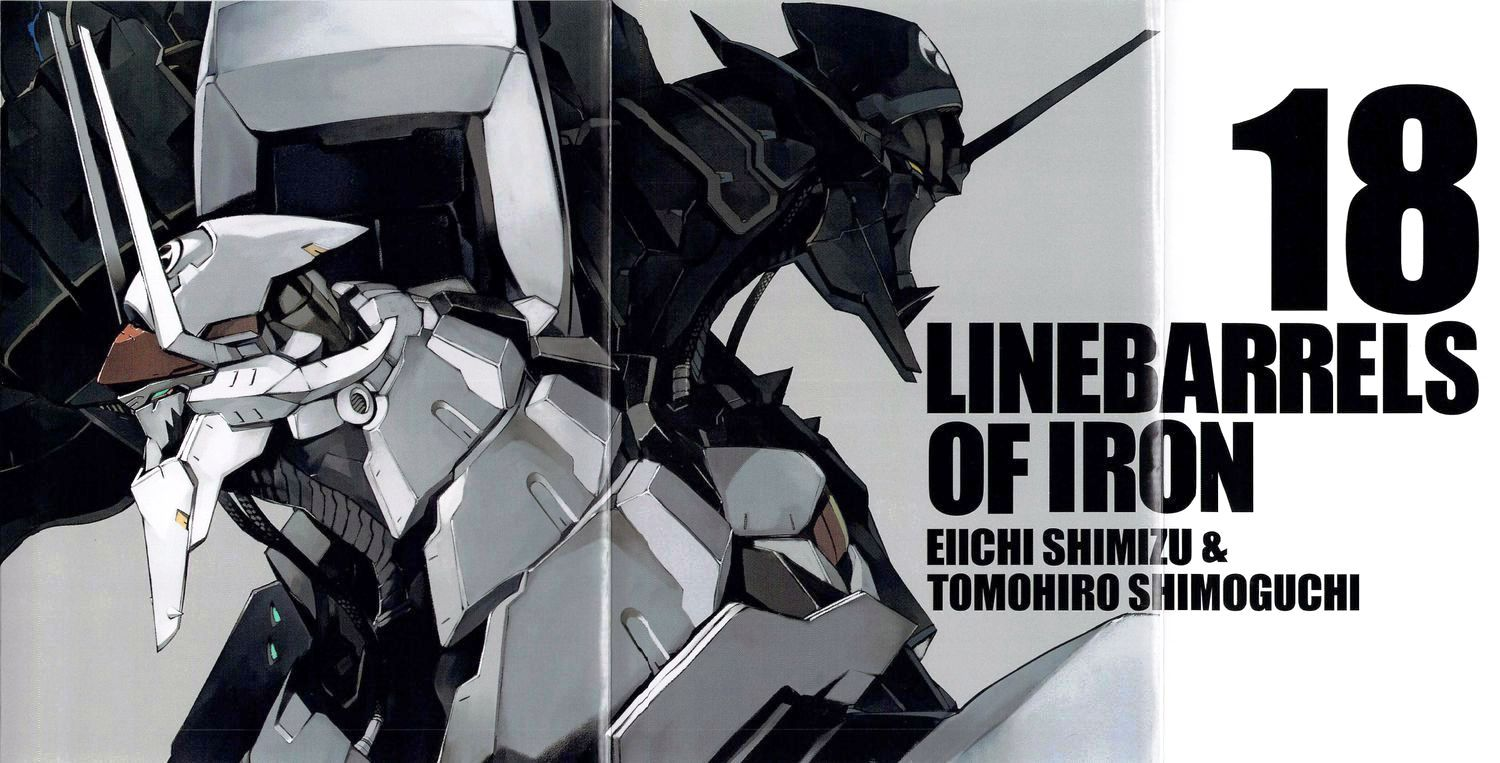 What is a true Ally of Justice? What kind of "Heroism" is worth fighting for? Linebarrels of Iron is a manga that you won't be able to put down!
Hot-blood, explosive and FIRE! S-CRY-ed tells a badass yet emotional adventure of two youths on their way to unravel the truth of a world changed forever.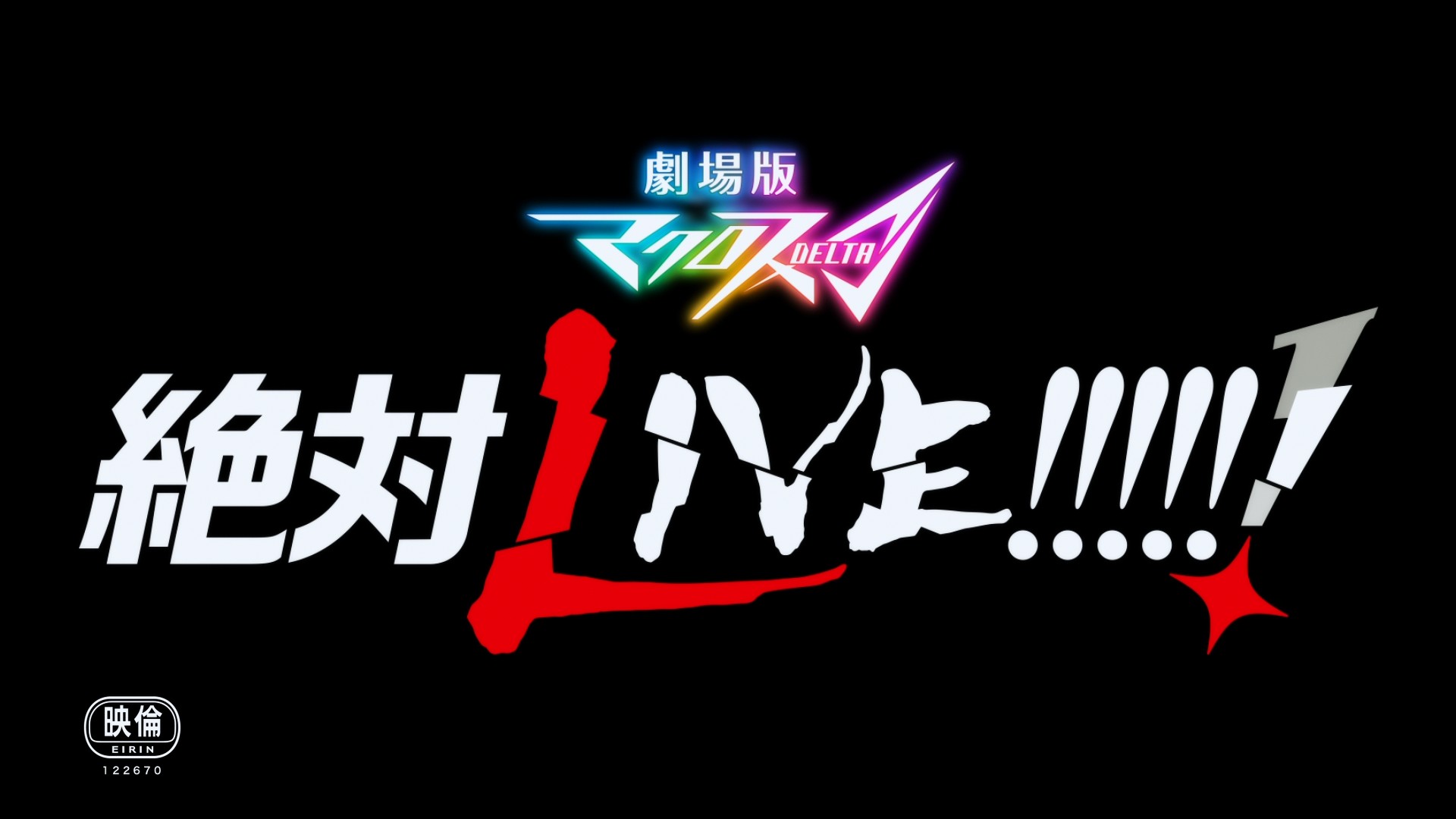 Absolute music, Absolute animation, and…Absolute LIVE! Macross Delta Zettai Live brought the emotional climax of Hayate and Freyja story to a breathtaking conclusion.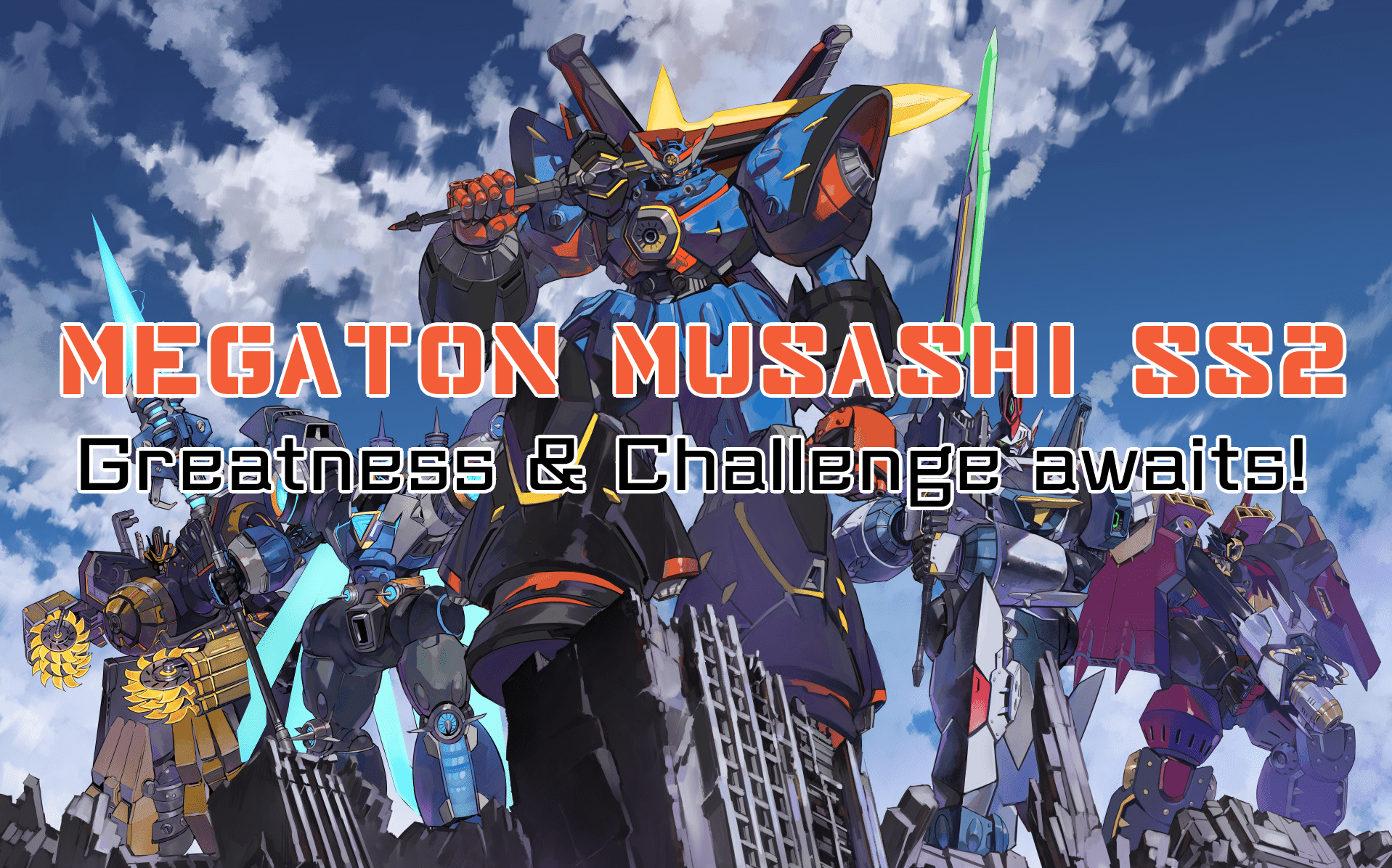 After an amazing first season, Megaton Musashi head to 2022 with a 2nd season this Fall. The explosive and badass story of the Megaton-class continues!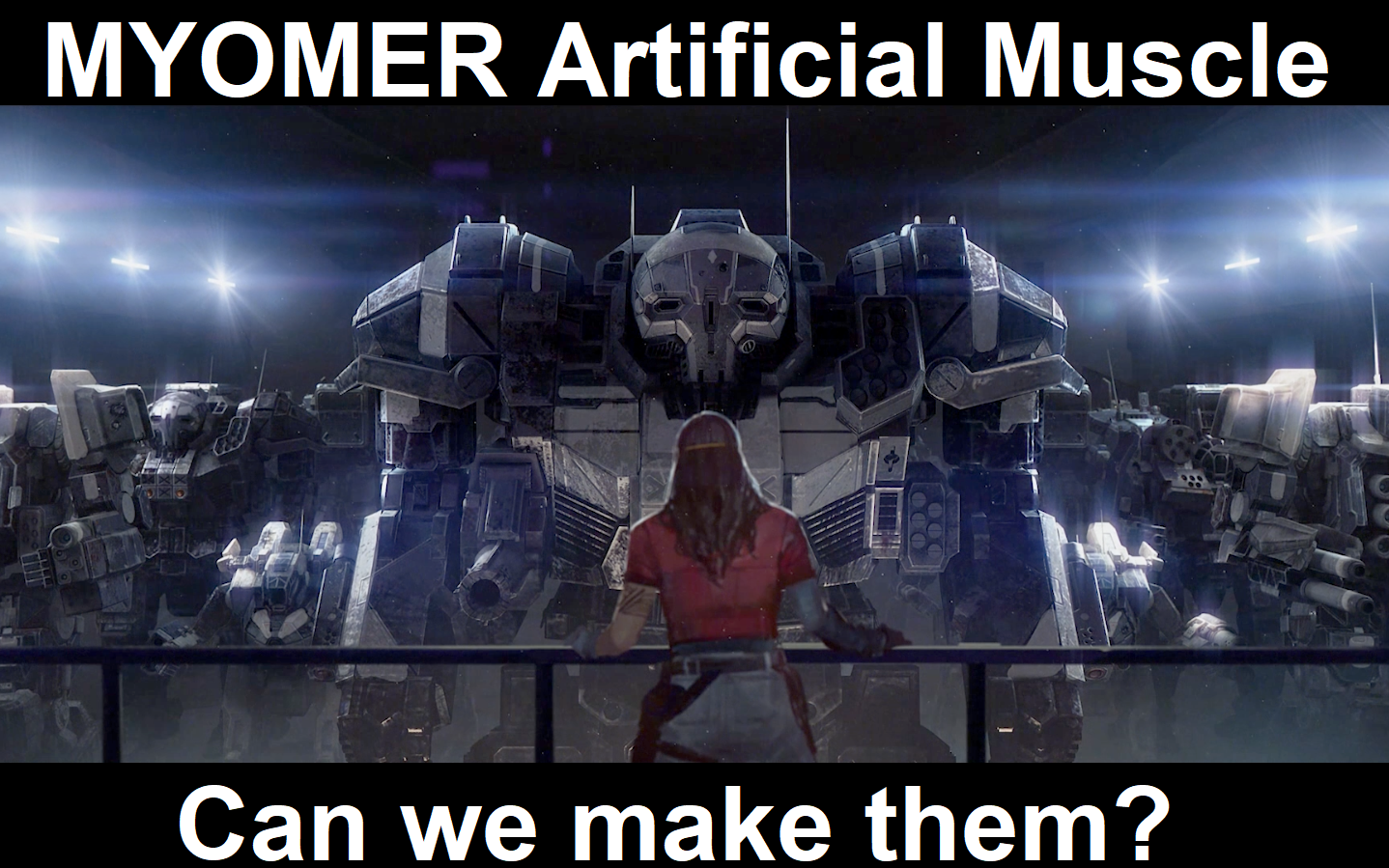 Real muscle is a powerful construct, but it has its limit. In Battletech, we have powerful artificial muscle that can make giant robots move swiftly. But can we replicate it in real life?