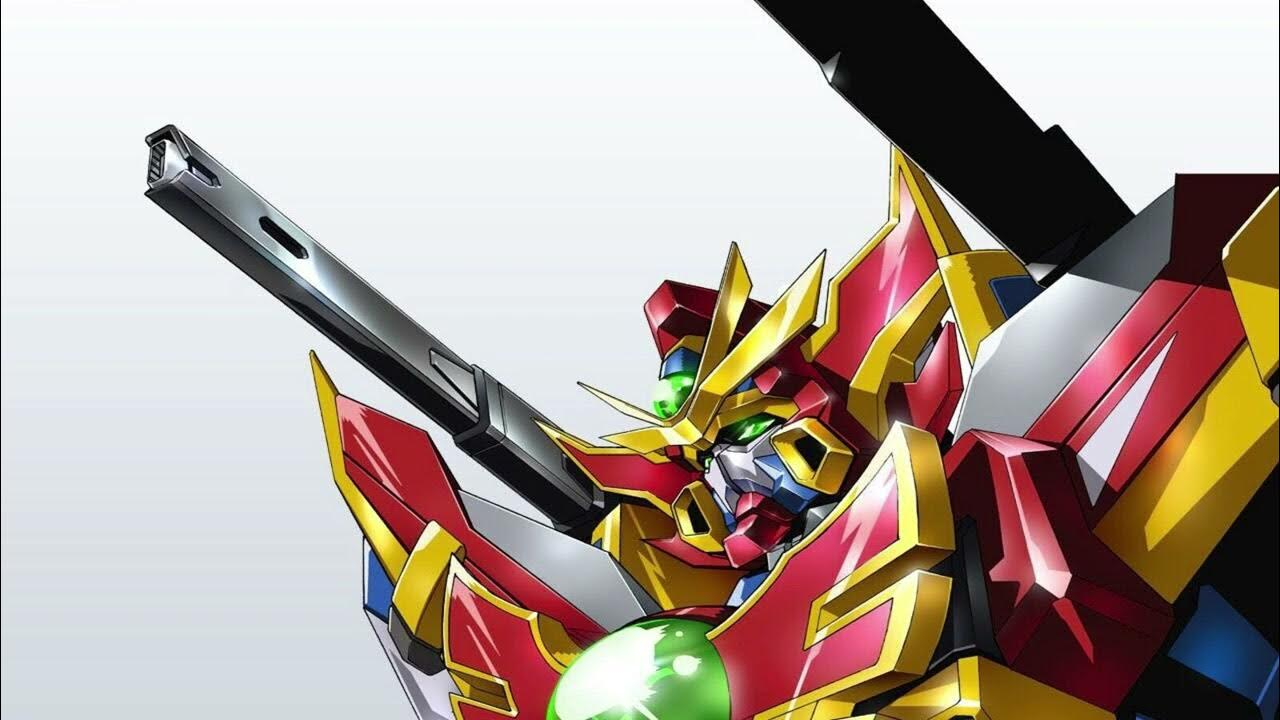 Anime Review: Choujuushin Gravion Zwei – MAXIMUM OBARISM!
Enkou Gasshin!
Sol Gravion!!
Premiered in 2002, Choujuushin Gravion is a mecha anime project by studio Gonzo and helmed by Masami Obari. Despite the participation of Kunio Okawara, JAM Project and many other talents, the quality of the anime does not match these famous names. Two years later, Choujuushin Gravion Zwei was released, not only upgrading the robots but also "upgrading" many aspects of the entire series.

Continuing after the first series, the Gran Knights continue to fight on against the Zeravire. But before, they were just mindless monsters wrecking havoc, and now its creator has come calling – and it's someone very unexpected. The Gran Knights once again have to fight enemies from both the inside and outside. Things are heating up especially when not one but two of the Gran Knights are out of commission. Can the Graviton Super Robot make a comeback?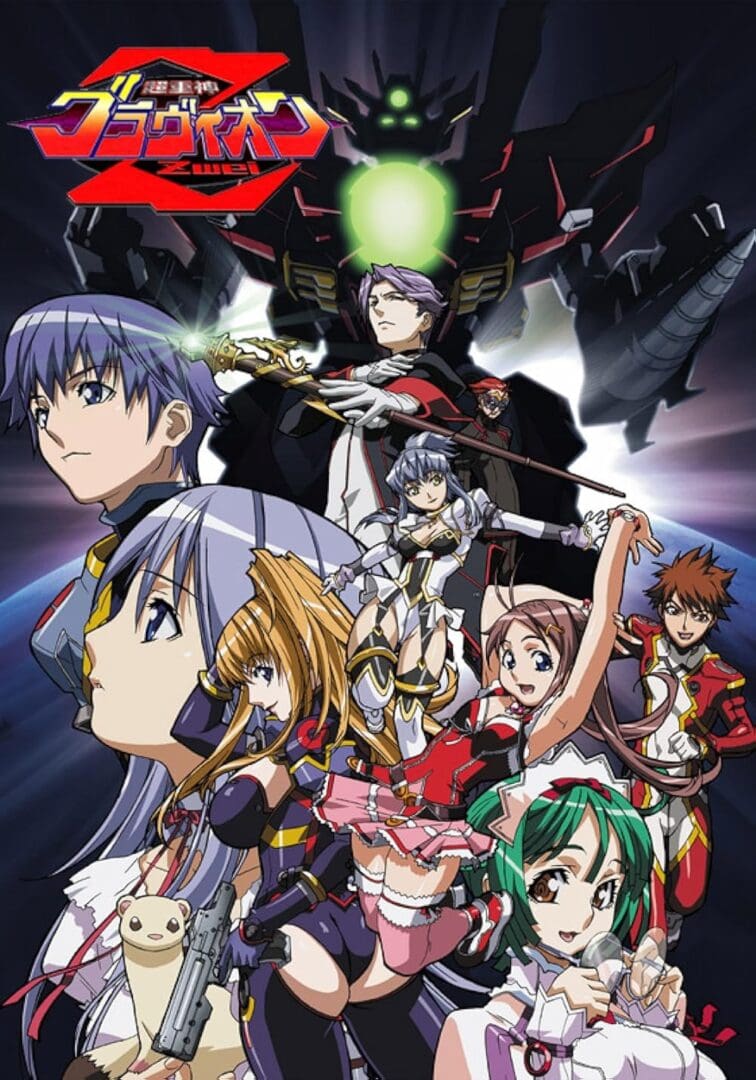 //PLOT//
Continuing the story of the first season, Gravion Zwei tells the story of the gradually ending war between Earthgertz and Zeravire, and answers questions raised in Choujuushin Gravion. In terms of plot, the anime uses a 3-act structure commonly used in movies.

The first act consists of the first five episodes, re-introducing viewers to the main characters, the story's setting, as well as establishing new bonds between Touga and Leele, and establishing new characters – the G- Soldiers of the Earth Military Forces. These are probably the most entertaining episodes of both seasons, filled with action and comedy, executed so well that it makes me wish the whole series were as entertaining. However, the connection between Touga and Leele that is built in these five eps is quite forced, because in the previous season there was almost no interaction between these two, and at the same time, episode 4 – the starting episode of the relationship is extremely boring.

The second act, consisting of the next five eps, is when the story really takes a turn, and the Gran Knights and the Earthgertz organization face their greatest challenge yet. The way this challenge is set up is quite natural: starting from the plot twist of Leele being the Sandman's daughter, with a domino effect, Earthgertz slowly falls apart with each mistake. My favorite moment was when Touga was trapped in Gran Kaiser, leading to Ena's sacrifice, a "Musashi's Last Stand" moment skillfully executed with good character acting along with the very suitable background music "Rosary of Grief" orchestra version.

A pretty cool thing Gravion Zwei did was to show viewers the indomitable will of the remaining Earthgertz members when facing a psychological crisis, and use Eiji Shigure, the spiritual leader of the Gran Knights, acting as glue to put the team back together. However, the problems of some characters were not resolved well, for example, the characters Mizuki and Luna simply…returned to the team, without going through any character arcs. After the challenge was resolved, the result was not very satisfying. The return of Ena and Leele doesn't evoke much emotion, and the fight scene that follows is too short and simple.

The final act, which takes place in episodes 11 and 12, lags behind in terms of plot quality. If you're expecting an action-packed and adrenaline-filled ending, you'll be disappointed, because not only is the anime's finale less action-packed, but the fights in the finale are also pretty boring. Instead of letting the Gran Knights have an explosive final battle, the anime suddenly shifts focus to Klein Sandman, and lets the Sol Gravion pilots be asspulled in a very boring way. Gravion Zwei ends rather rushed – with a wedding scene between Sandman and Ayaka, instead of giving each Gran Knight, the characters that have stuck with viewers throughout the series, a decent ending.

Gravion Zwei's plot has a good beginning and middle act, but struggles to find a balance between action and humanity in the final act.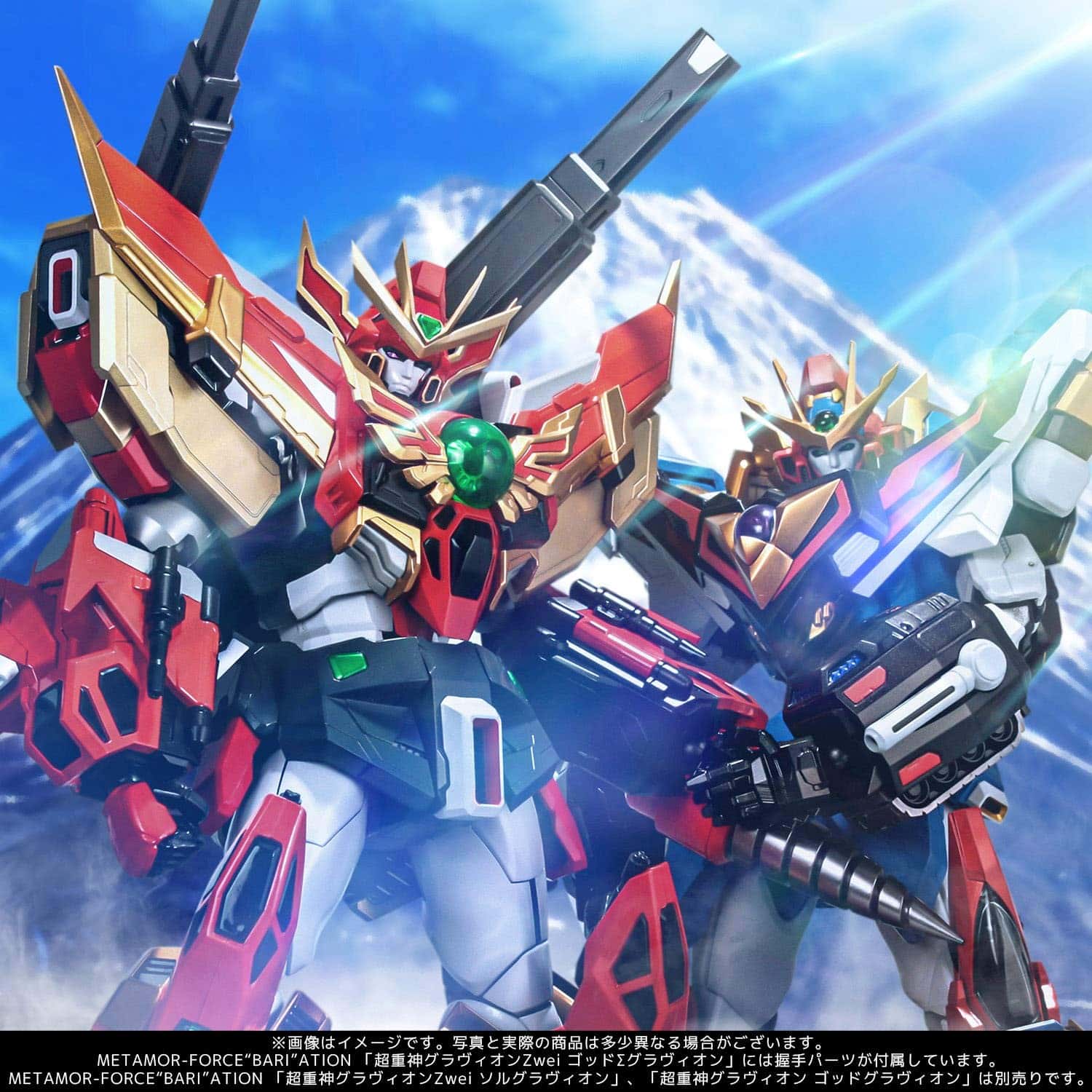 //CHARACTER//
Gravion Zwei's character array also has problems: a few main characters got the whole attention from the scriptwriters, some main characters are overlooked too much, and the existence of some has little meaning to the story.

[TOUGA TENKUUJI – "Main character" of Gravion Zwei]
If Eiji is the main character of the first season, then his teammate with an opposite personality, Touga, is the main character of Gravion Zwei. In season 2, his internal conflicts are an important part of the plot. After Choujuushin Gravion, Touga gradually became aware of prioritizing human life and developed feelings of wanting to protect others, shown in episodes 4 and 5 of Gravion Zwei, when he was willing to sacrifice himself for Leele's safety. However, Touga's naivety due to not having experienced life indirectly hurt Leele emotionally. This incident conflicts with his feelings of wanting to protect others, along with Eiji's reprimands, making him feel extremely guilty.

After that, the incident of Mizuki leaving the team and Touga's negligence while fighting cost Ena's sacrifice and Luna's disappearance. All of this devastated Touga, leading him to flee Saint-Germain castle. Touga was also psychologically manipulated by an embittered girl. But thanks to Eiji, who was always by his side to "correct" him, the leader of the Gran Knights got his will back.

Although the opening of the knot is not very special, Gravion Zwei has staged a methodical and good "downward spiral" for Touga. The improved animation quality also makes Touga's psychological moments more emotional, such as the moment he got trapped inside Gran Kaiser in episode 7.

[EIJI SHIGURE]
The main character of season 1, despite ceding the focus to Touga, is still a factor in promoting the development of other characters, as well as a problem solver. In episode 6, his harsh rebuke of Touga was the first straw that led to Touga's downfall and the disintegration of the Gran Knights. Realizing his excesses, the spiritual leader tried to track down Touga as a way to correct the mistake, and thanks to that effort, the whole team was reunited. Finally, he received the worthy position that viewers have been waiting for for a long time, that is, piloting the Sol Gravion Sigma, even though it only took place in half an episode :/ .

The special bond originating from season one between the two main characters is tightened in Gravion Zwei in a quite simple and methodical way, but for a Mecha series directed by Masami Obari, such a character dev is relatively acceptable.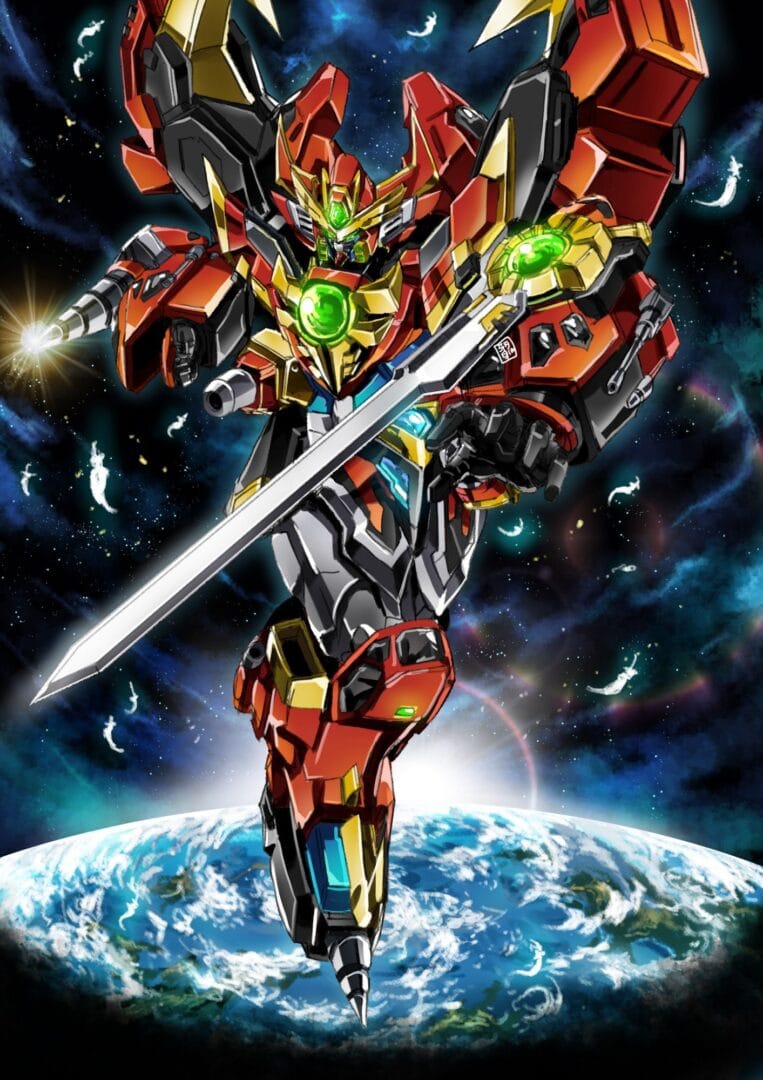 [ENA]
One of the characters who had little acting space in season one but was well taken care of in season two is the maid Ena. While she still doesn't have as much screen time as she did in season one, she did have a wonderfully done "Musashi's Last Stand" moment in episode 7. Besides that, the little twist that she's an artificial person that existed from over a thousand years ago, and her love for Touga is actually motherly love, is a pretty good twist for me.

[LEELE, MIZUKI AND LUNA]
The remaining girls are not as lucky as Ena: their roles are quite vague and they do not receive much attention from the writers. Although Leele's emotions were exploited very well, all her char dev just led to the boring ass pulling scene in the last episode. Mizuki only gets a simple plot twist, and her friendship with Ayaka is not explored further. Worst of all is Luna, who was simply kidnapped by EFA and rescued by Mizuki, not undergoing any char dev whatsoever. I feel quite sorry for this character, because Luna has the most interesting personality of the entire Gran Knights team for me.

[KLEIN SANDMAN]
The other character that I did not anticipate would receive the spotlight is Klein Sandman. The anime did something praiseworthy, which was to establish a flashy, strong and perfect image of Sandman in the eyes of viewers, and then to destroy that image by revealing his dark side. The dark backstory combined with his depression over guilt and self-doubt make it easier for viewers to sympathize with Sandman, and makes his rise all the more impressive. The final act, despite having to cede the spotlight of the Gran Knights to Sandman, from this character's perspective, is a beautiful ending for a person who has suffered the sins of the entire planet for thousands of years.

[FAYE XIN LU]
Faye Xin Lu is a new character debuting in Gravion Zwei. Very serious and overly dedicated to her duty, she is the captain of the G-Soldiers squadron in the EFA. In episode 9, the anime reveals her past, and sets up a pretty cool "Gaslight, Gatekeep, Girlboss" scene. I quite liked her bitterness towards Toga and Sandman, but unfortunately that bitterness was resolved almost immediately after the reveal.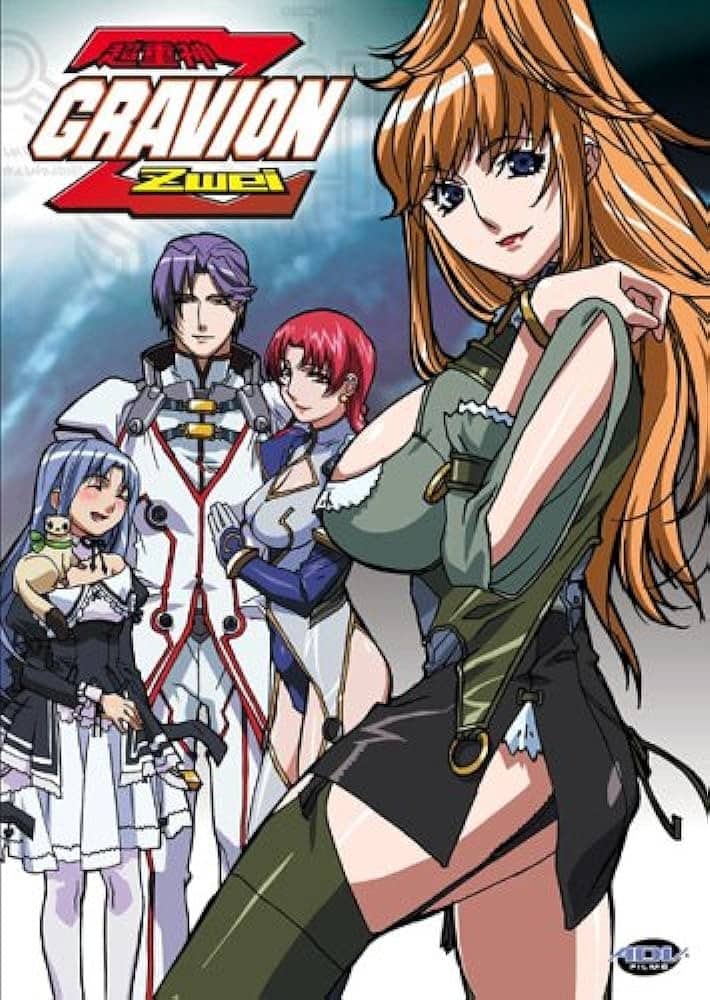 //VISUAL//

Animation is one of the "upgraded" aspects in Gravion Zwei: character expressions are much more varied and smoother than last season, and character acting is used more and better. However, the robots do not receive the same favor. While the new stock animation looks great, season 2 reuses a lot of old stock animation for God Gravion. Furthermore, the anime had to reuse the old animation of Super Heavyweight Slash – a sure-kill attack with quite bad animation because Gravion was completely covered by shadow.

The animations of the new mechas appearing this season are also not very impressive, despite being completely newly drawn. The most disappointing is probably the gattai scene of Sol Gravion – the layout and storyboard are too simple, compared to the full of movements gattai scene of God Gravion. But it has some very Obari-ish style with the main jet flying up from underneath, the two hands separating from the middle – remind us of Dangaioh, MightGaine and the likes.

However, Sol Gravion's design is very pleasing, with big and heavy Obari-like legs, and details inspired by Fighbird from Brave of the Sun Fighbird. I still prefer God Gravion's design, but Obari's "magic" really works with Sol Gravion. In addition, the design of the Gran Troopers, the machines controlled by EFA's G-Soldiers squad, in both robot and fighter form, is also impeccable despite their simplicity.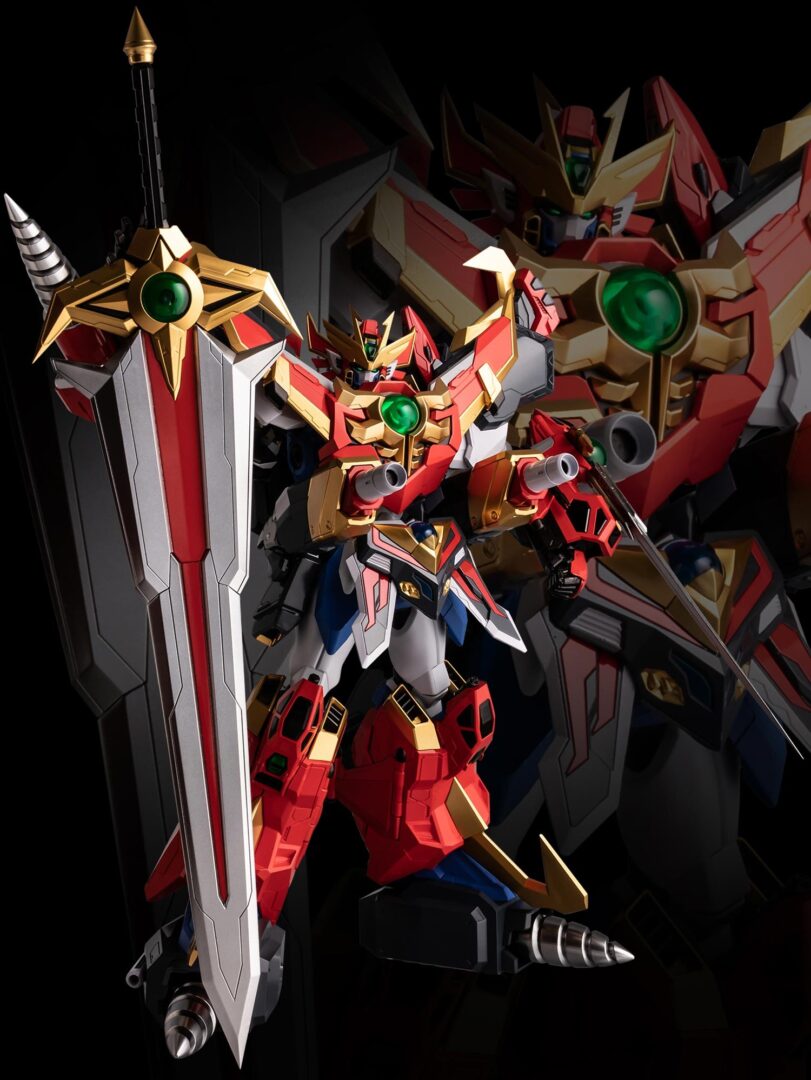 //AUDIO//
JAM Project performed two songs for the series, opening "Kurenai no Kiba" and insert theme "Enno Gasshin! Sol Gravion!", and as usual, these two songs are high quality, however, if compared to the song "Gasshin! God Gravion!" from season one, the gattai music in season two is far behind. Also, I personally don't like the ending "La♪La♪Bye" performed by Honey Bee as much as the ending of season one. On the contrary, I appreciate Gravion Zwei's OST more than Gravion's, mainly because of the song "Rosary of Grief" (Orchestra) – an eargasm choir of the season one opening.

A big minus point in the audio array of season two is the sound effects. The problem of slow or no sound effects arose in season one, and I was quite surprised that it was not resolved in season two, when the quality in many aspects has improved.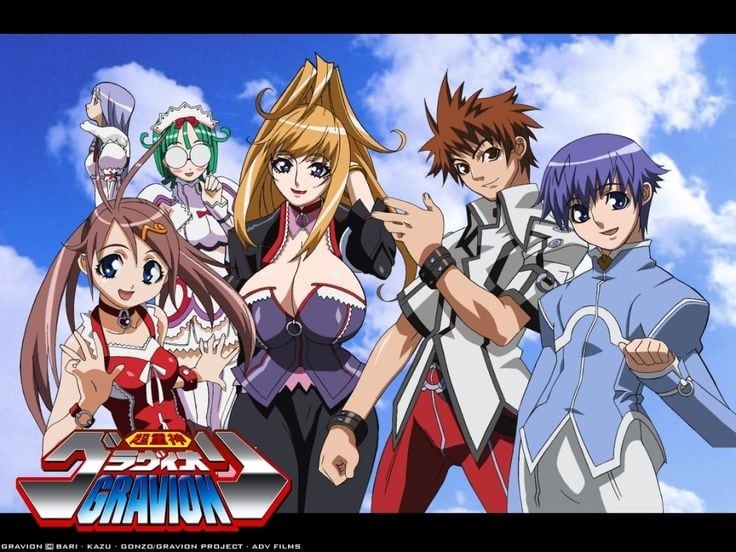 //CONCLUDE//
While not without its flaws, Choujuushin Gravion Zwei improves on many of the previous season's problems, especially in terms of plot and characters, and delivers a few memorable and entertaining moments of humor and action. If you just want to relax and enjoy a simple and fun anime, then I think all 24 episodes of Gravion are suitable for you.
Check out more recommendations:
A unique series where the true pacifism versus justice. A bold premise and interesting gimmick make Planet With a very selective series in terms of audience – but it definitely deserves a chance.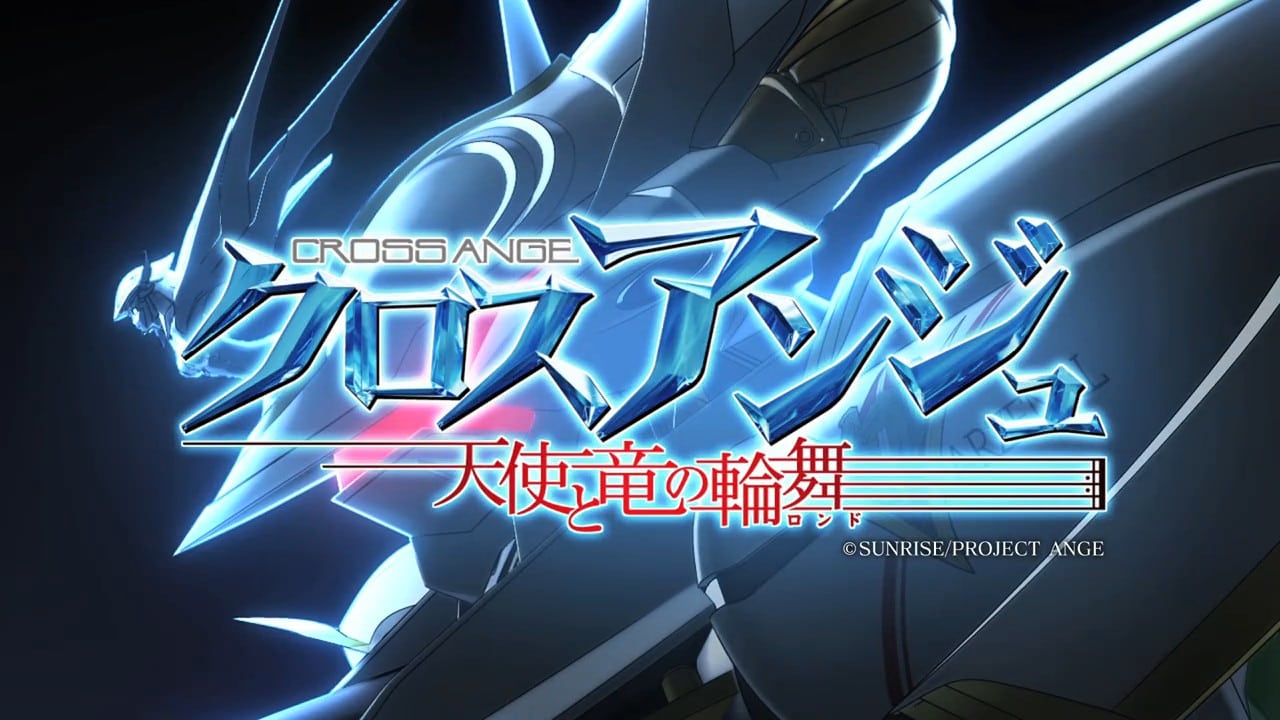 From the studio that created Buddy Complex and Valvrave, Cross Ange is another Sunrise's original that challenges the limit of its audience once more .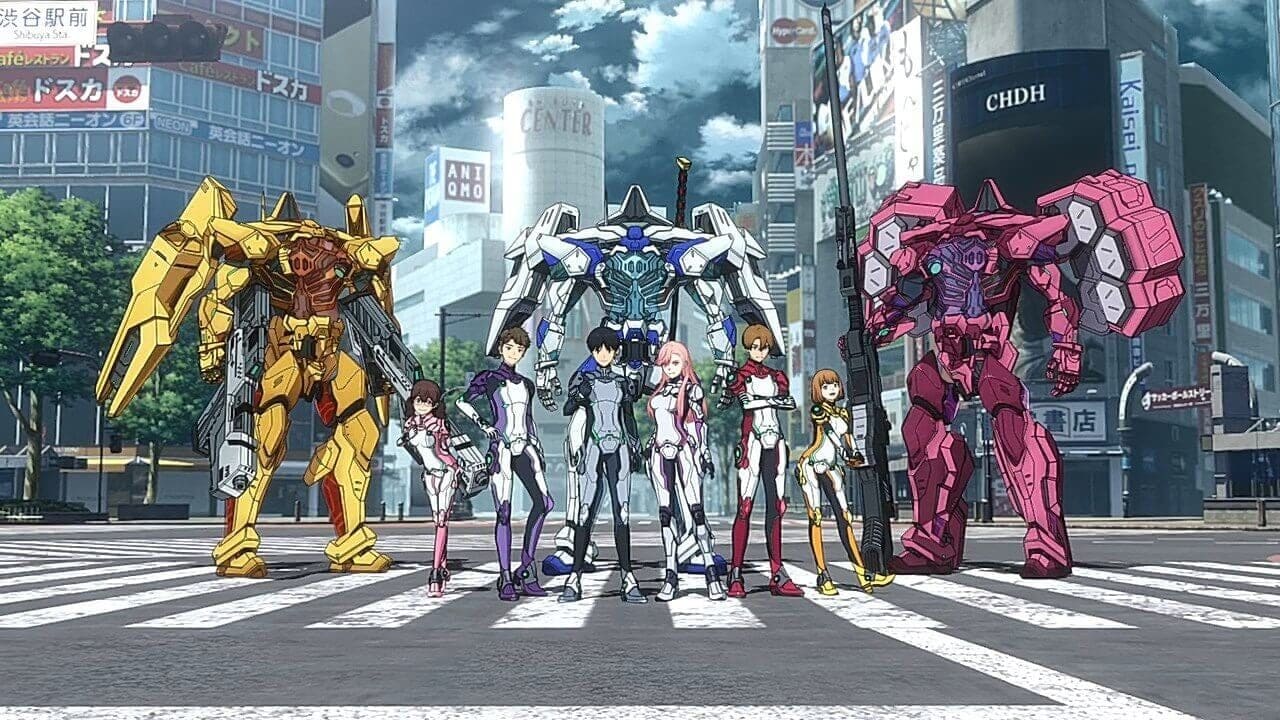 What will you do if you're teleported to a time with giant grotesque monsters? For teenage student Daisuke Doujima, it's a perfect chance for him to become a hero, and a saviour. But can he?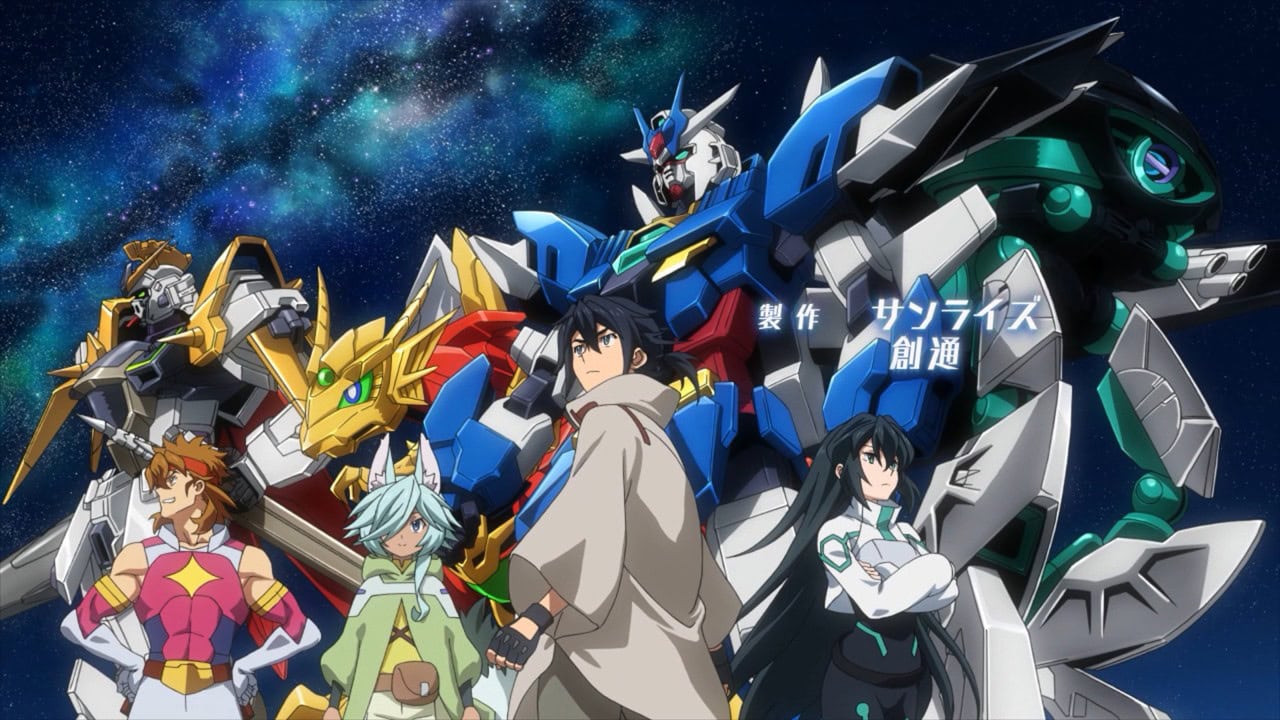 After 2 lukewarm series, Gundam Build rose to form again with Re:Rise. A story with deep characterization for a diverse and likeable cast and awesome Obari action.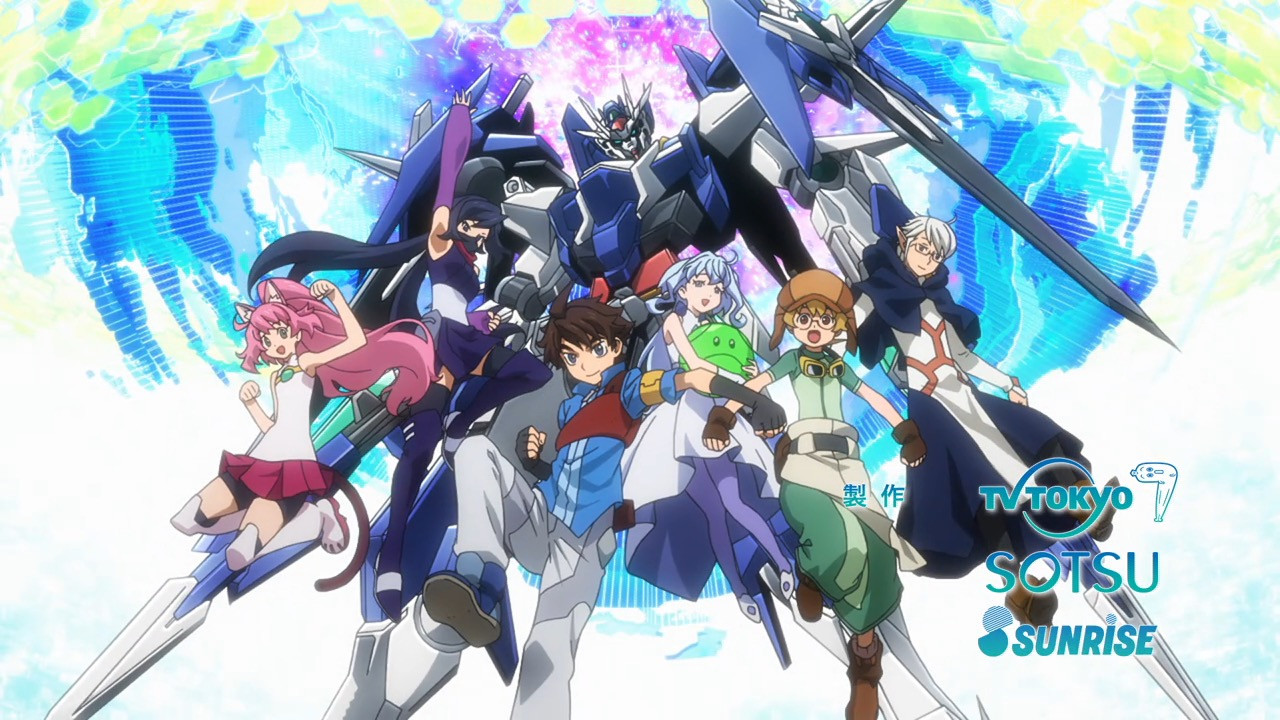 Time to go digital! Build series is going full SAO and virtual with Build Divers – a light-hearted series and fun to enjoy without the need to complicate things.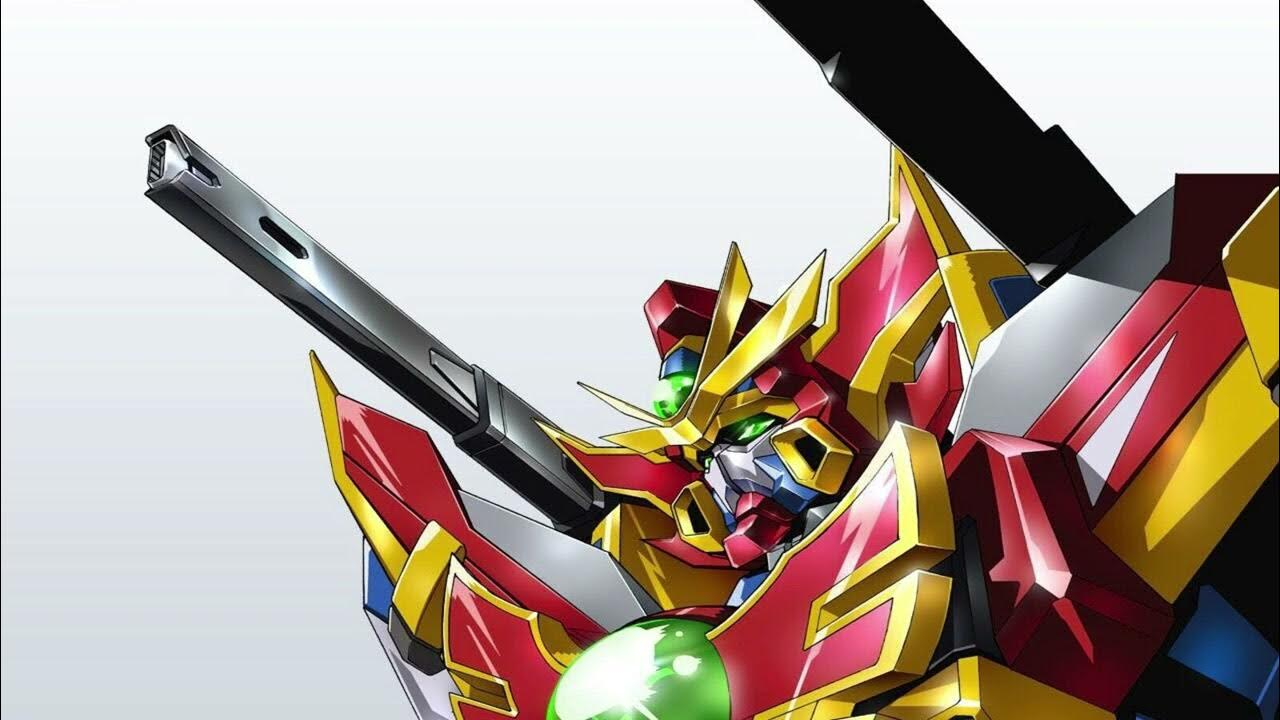 The Super Graviton God is back! And this time the threat just got more vile. But Gravion also receive an upgrade…in true Obari fashion. Let's see how the sequel holds up!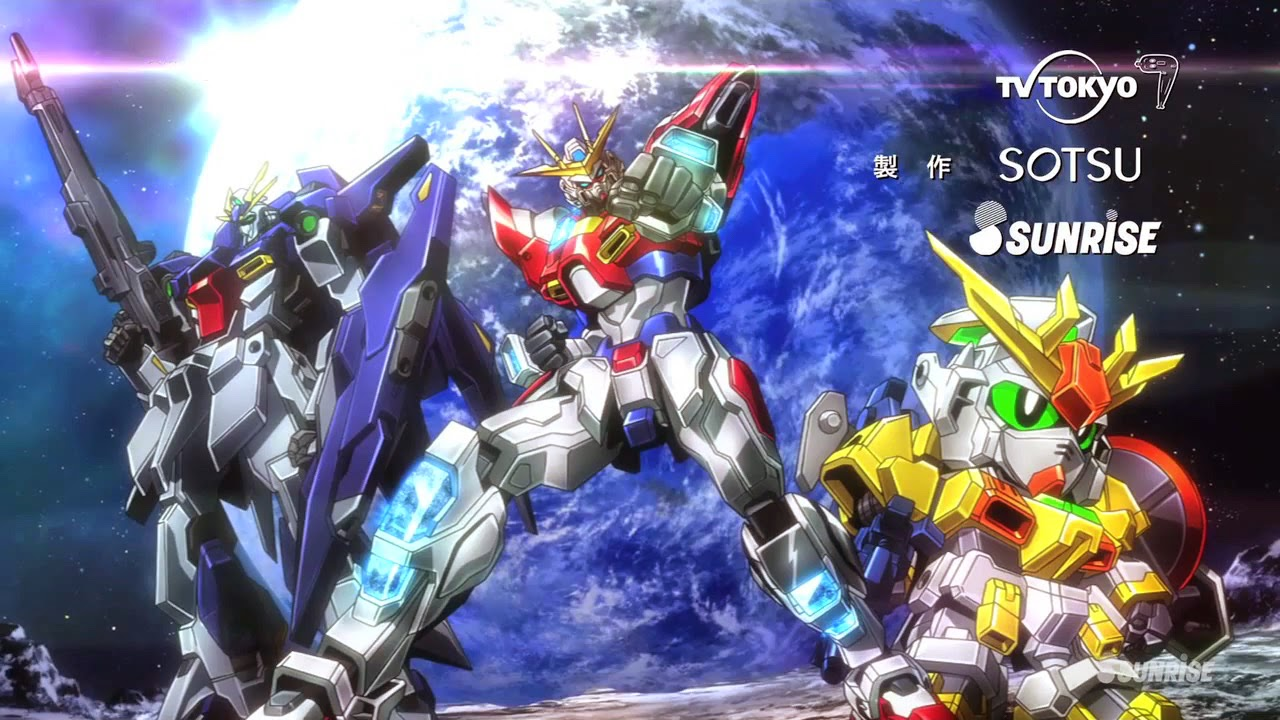 Following GBF, Sunrise wanted to capture the magic with TRY. However, they fell just short of greatness but still create a series with amazing Gunpla battles.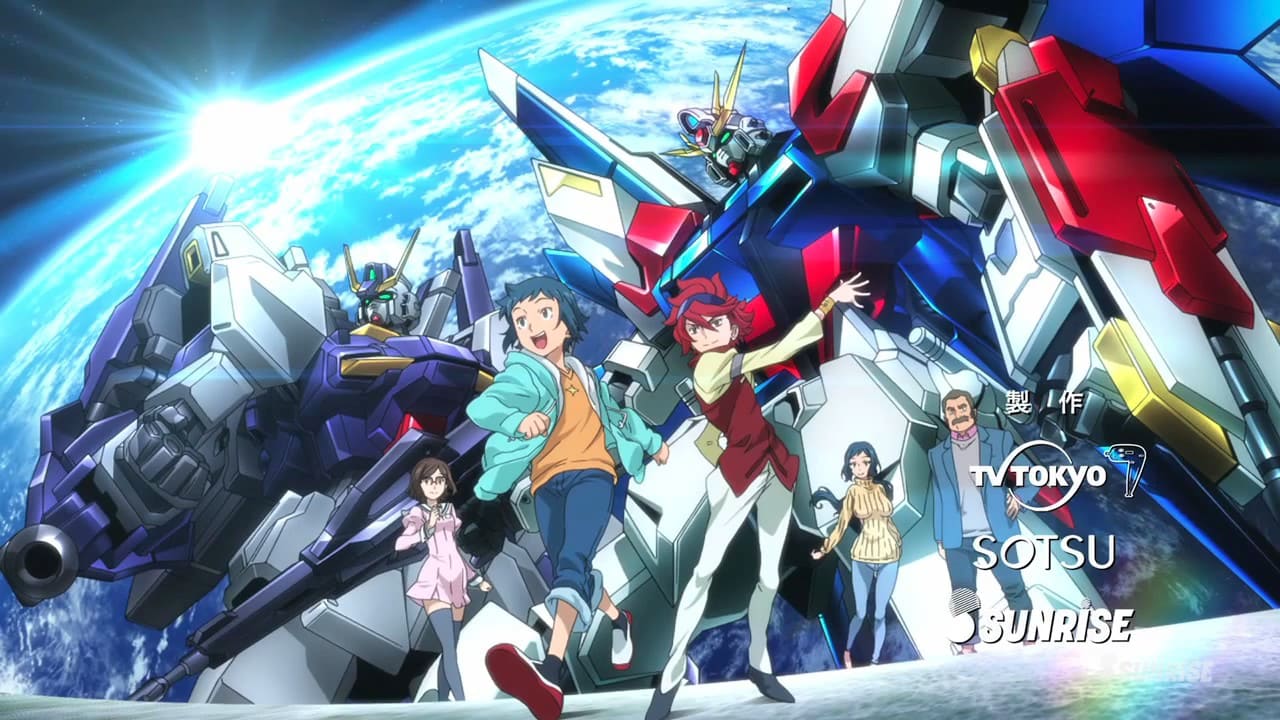 A hobby turned combat sport. Sunrise's effort to attract new fans turned into a compelling series with gorgeous battles featuring iconic MS from the franchise.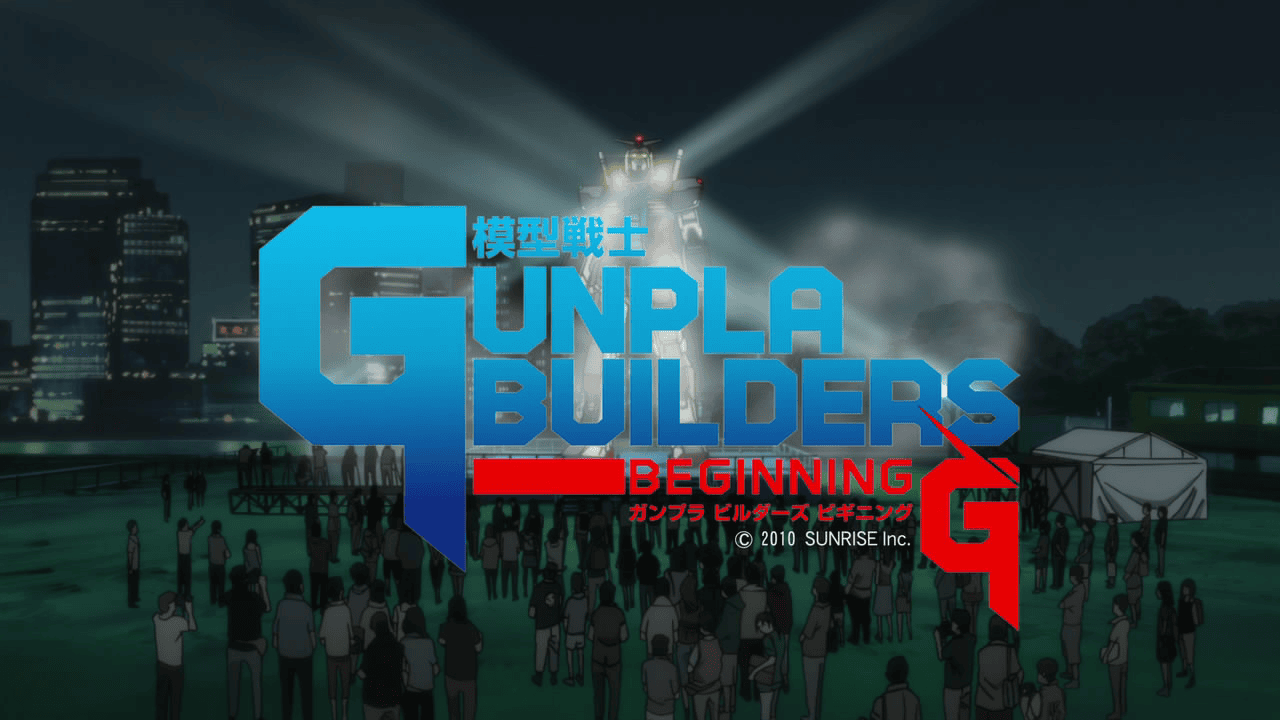 The first animated Build series, Beginning G opened up new venues and excitement for the hobby, with light-hearted yet intense traditional MS battle.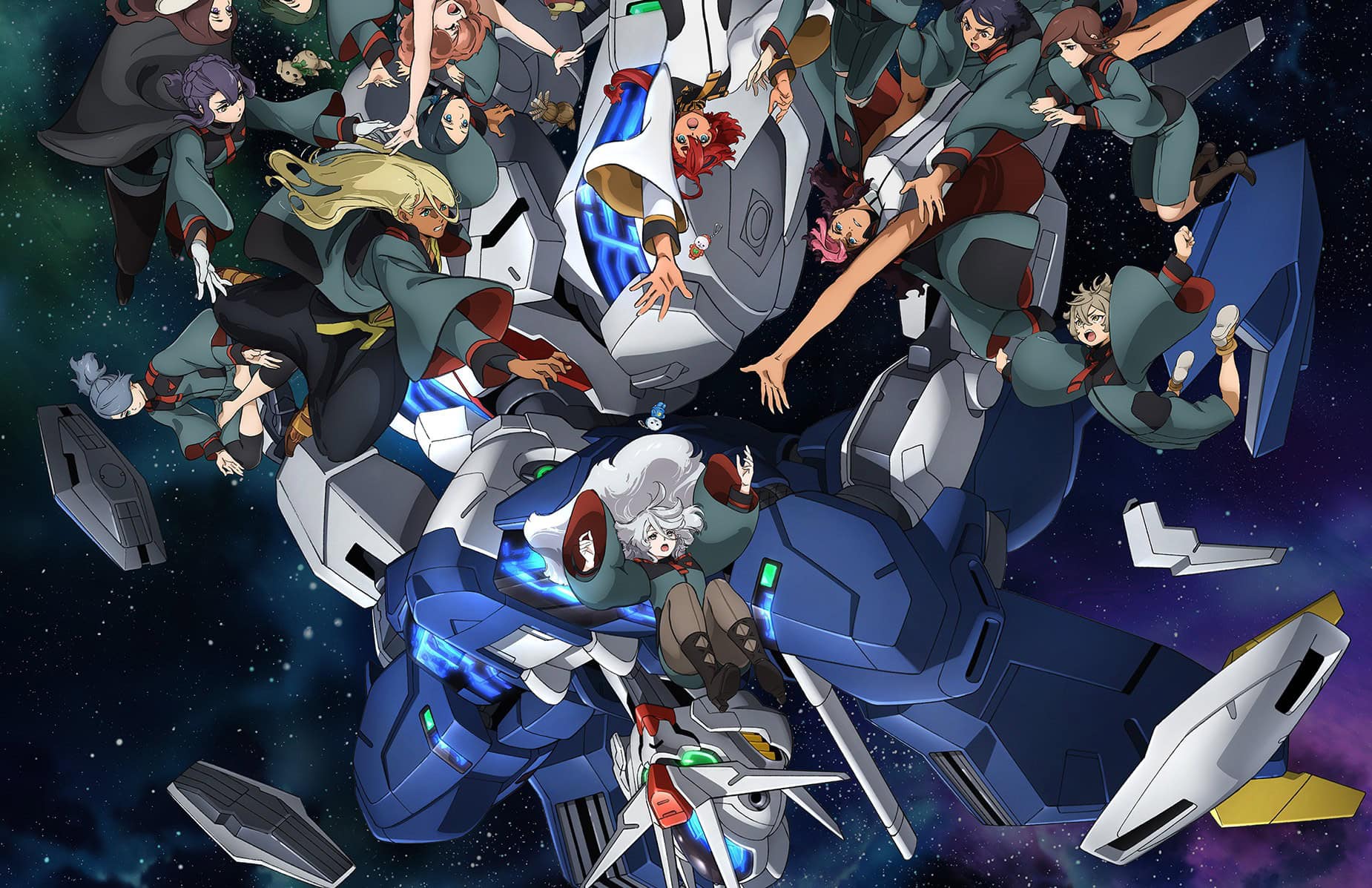 The shortest tv series Gundam ever, but was one of the most popular. G-Witch put Gundam back on the mainstream map, but do fans love it like non-fans do? The answer is quite divisive!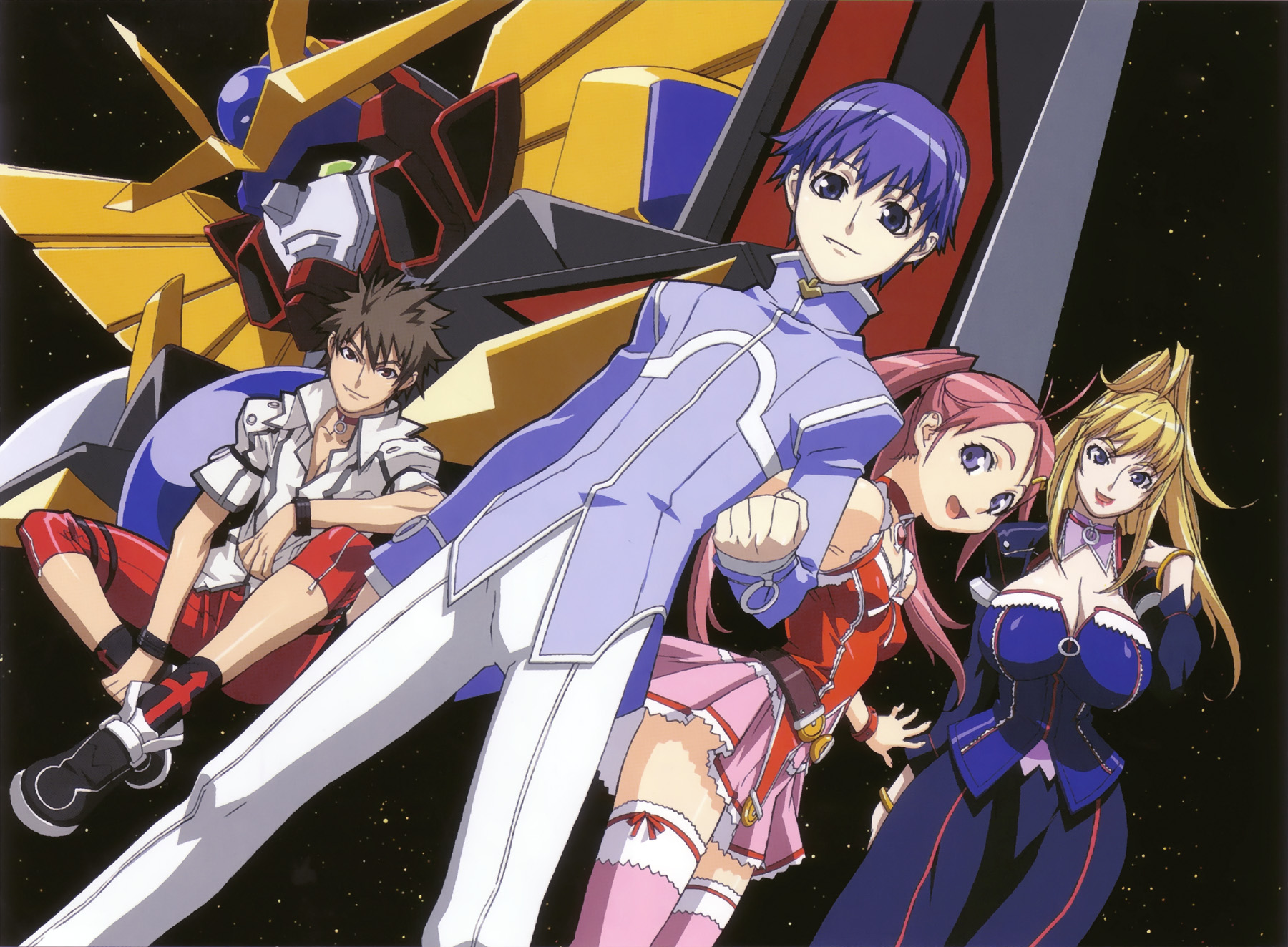 A heavy-weight in Masami Obari's repertoire. Choujuushin Gravion is average in production quality, yet it is imbued with the spirit of the most badass over-the-top director of all time.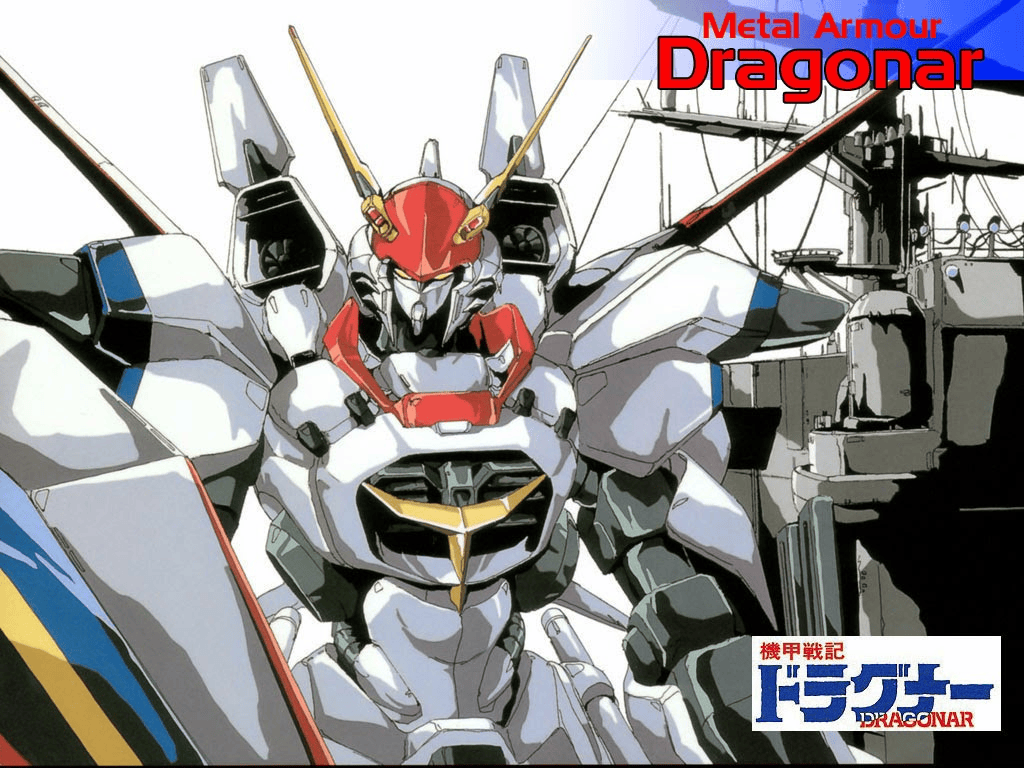 Do you want a Gundam series with a brighter tone but still has banger battles? Then Metal Armor Dragonar is a perfect series for you!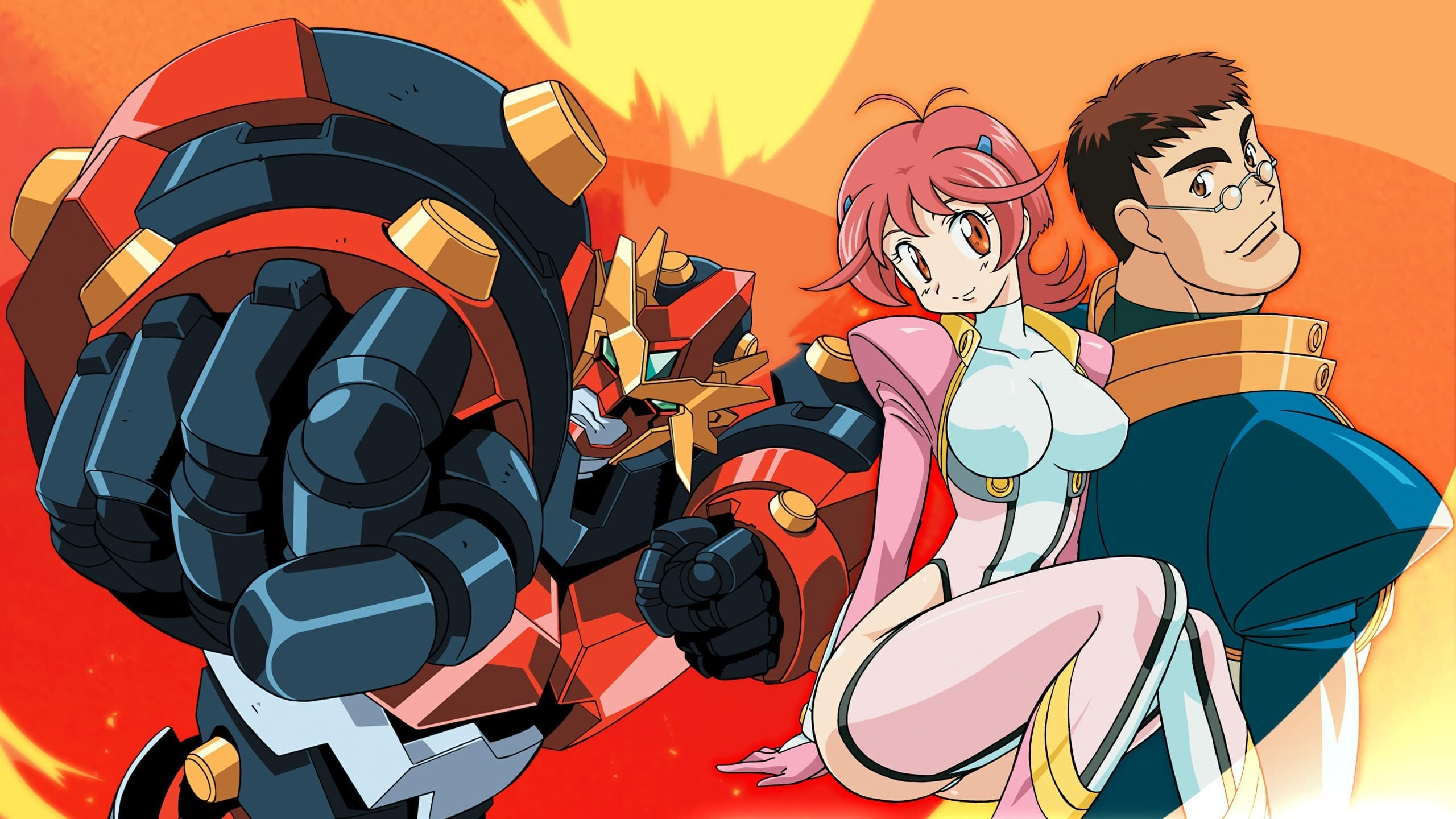 A Super Robot versus Alien mecha series, but this time it's also infused with the intricacies of human's most sacred bond: Marriage. Godannar put that relationship to the test!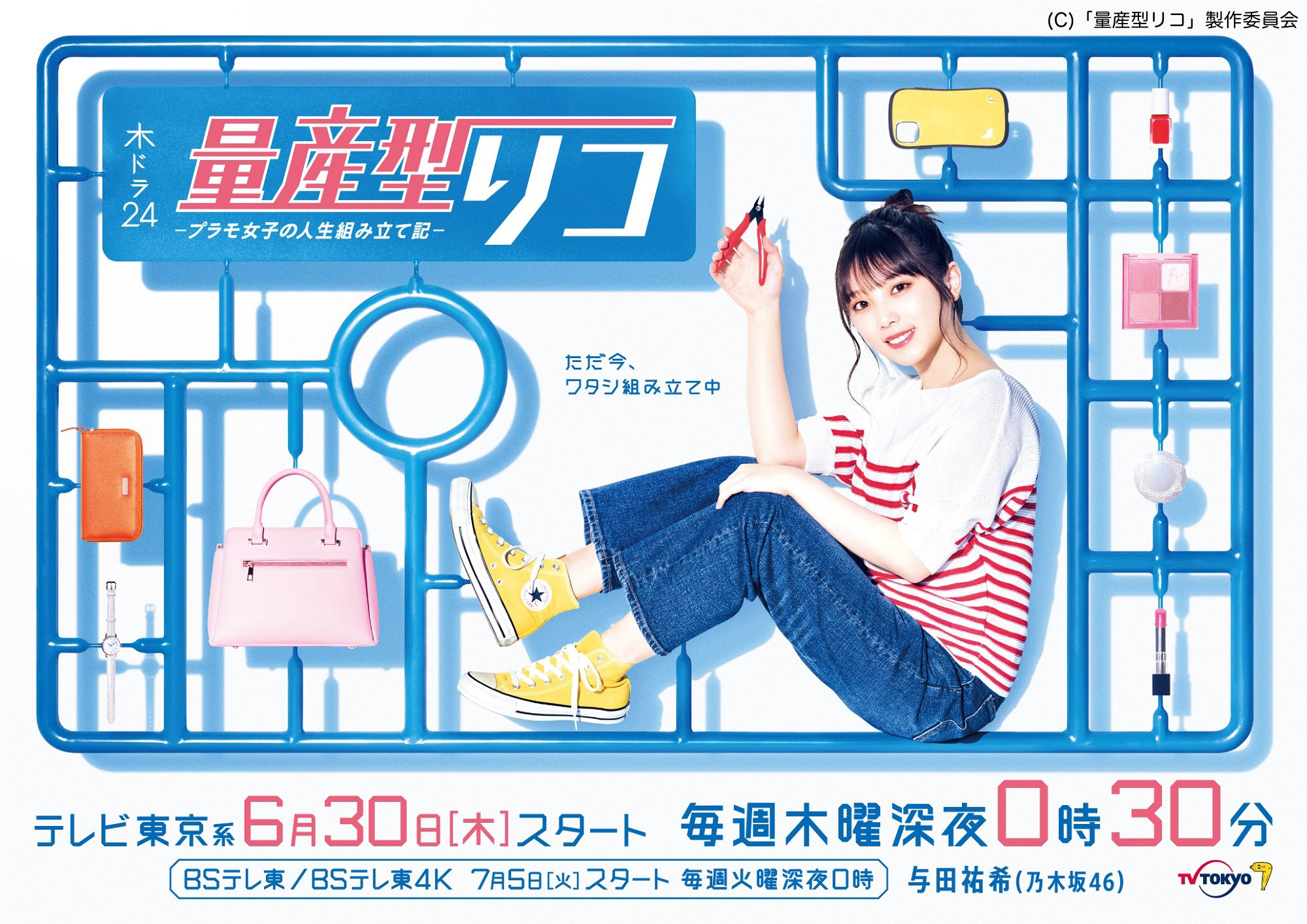 A series about building regular model kit, and using them to find inspiration in life. A very uplifting and chill series for mecha fans to change their perspective on their hobby.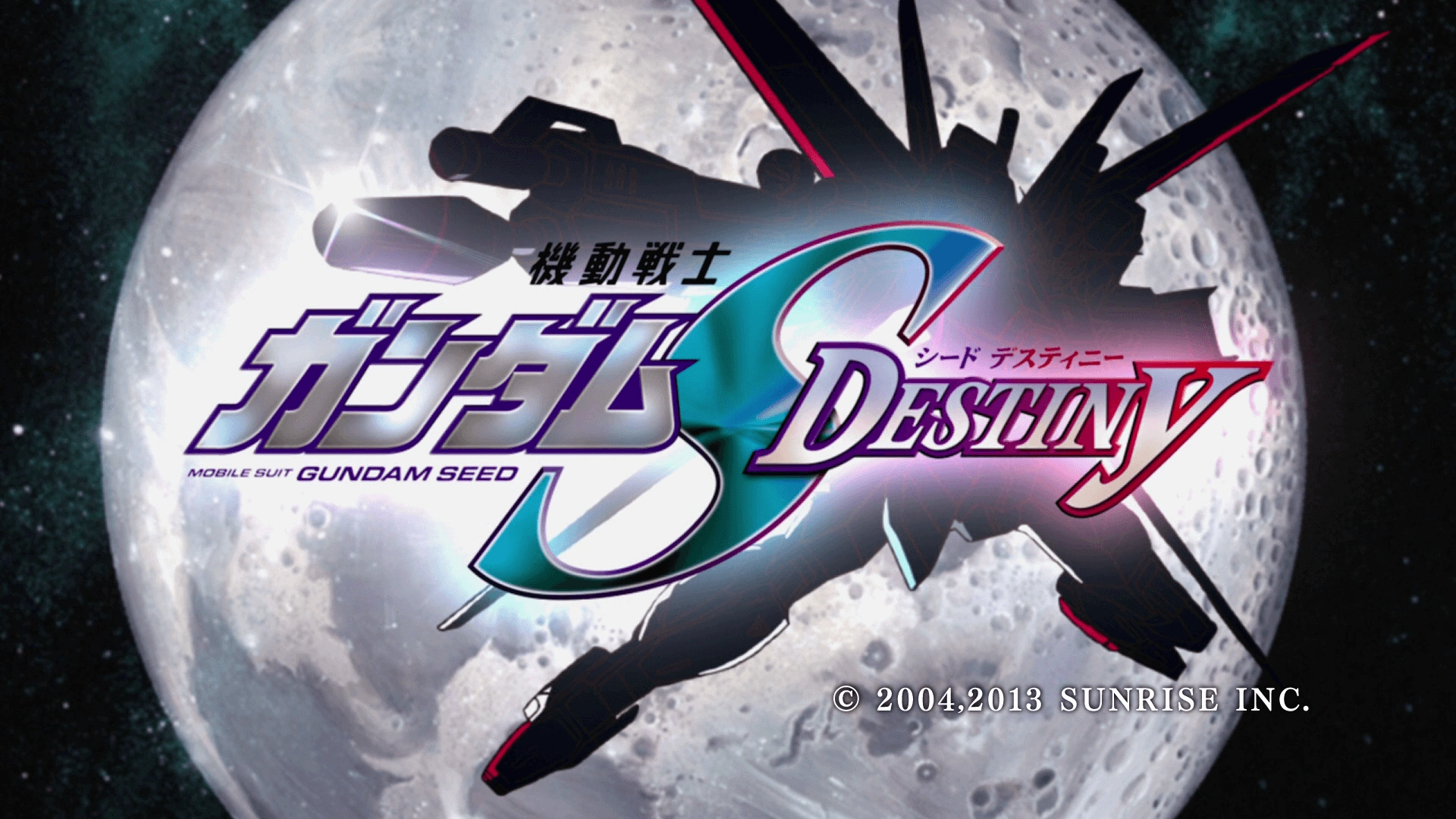 The sequel to SEED – a series that brought Gundam on top of the radar. Destiny is a sequel that earned both the intense love and hate within the fandoms.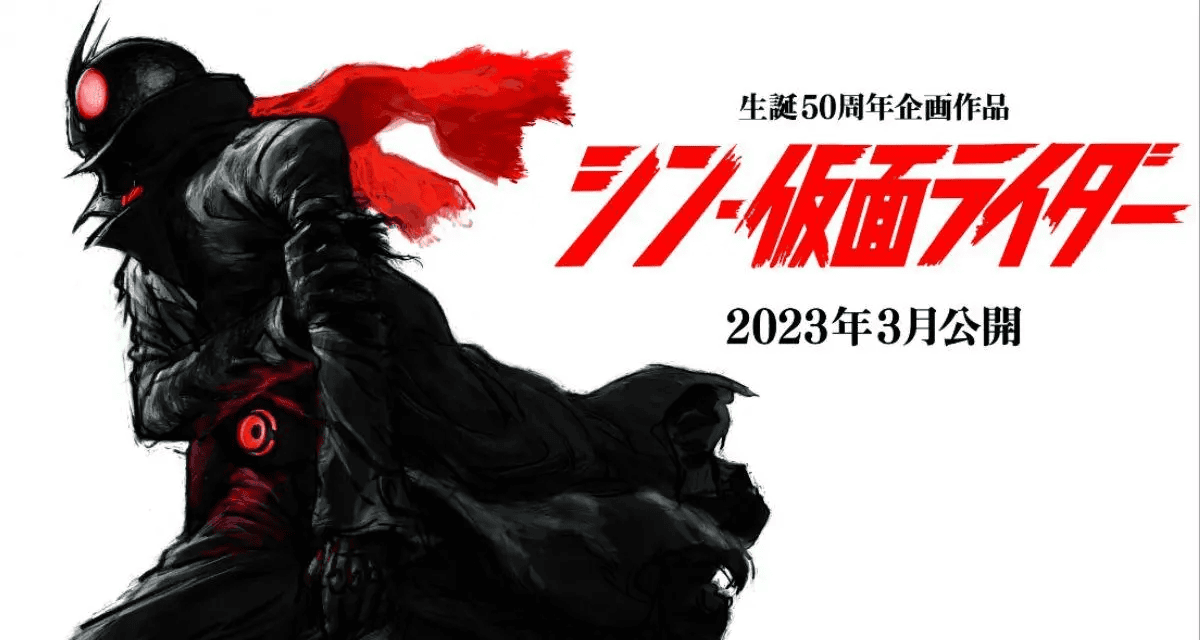 The 3rd Tokusatsu series by Director Anno Hideaki. Shin Kamen Rider revisits the core message of what it means to be a Rider and to fight for justice while putting a modern spin on it.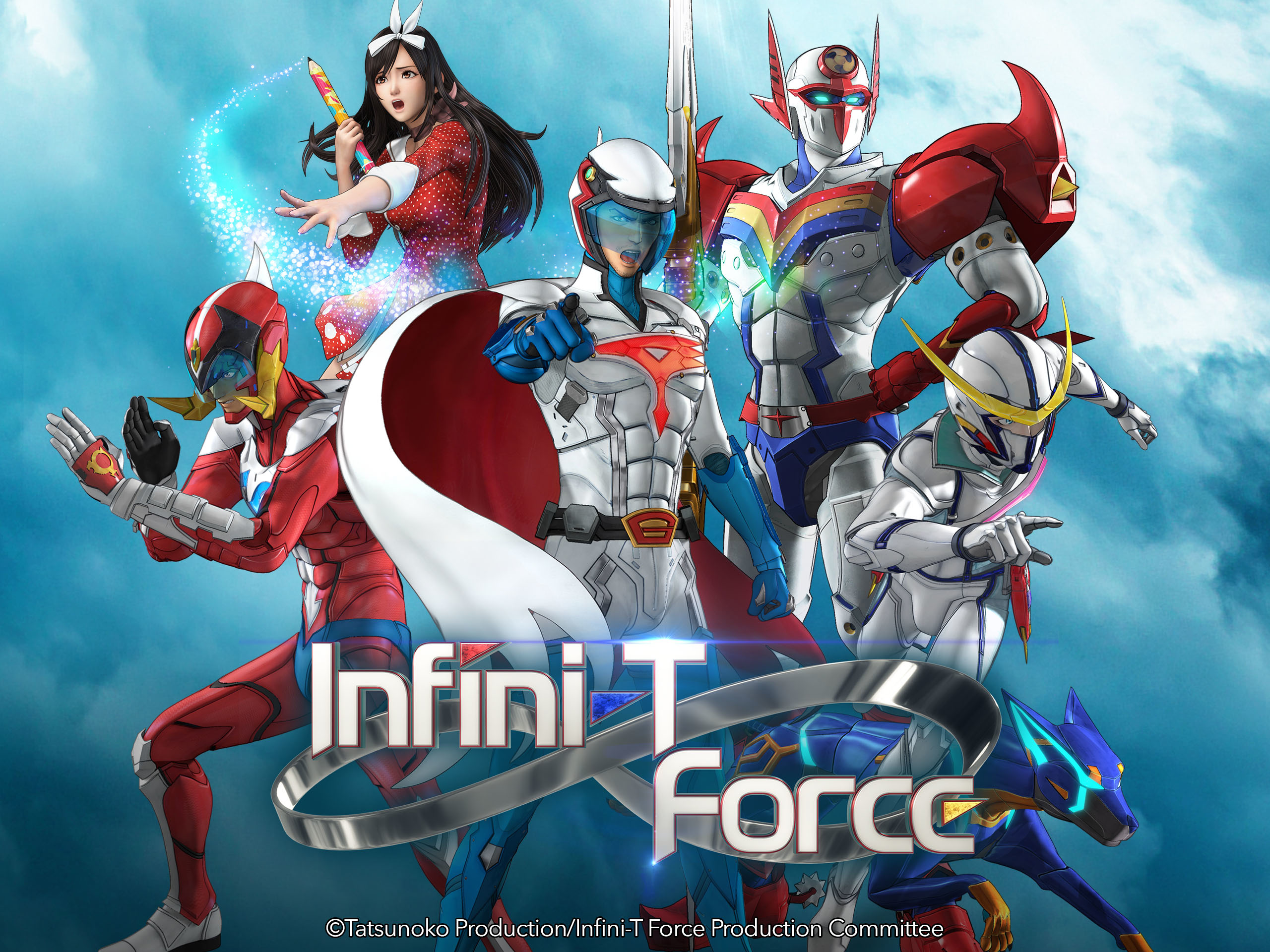 The most ambitious superhero crossover is here! Infini-T Force is where heroes from different universes come together to save a girl and protect the multiverse.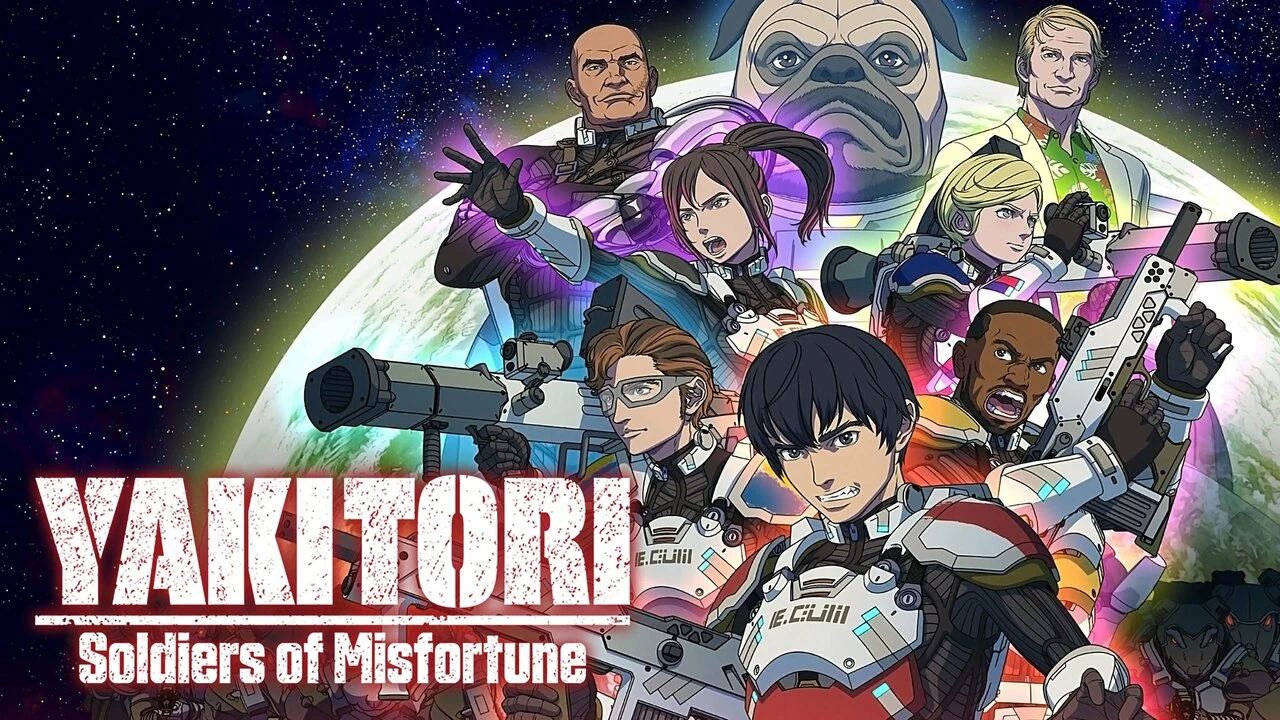 An anime adaptation of a sci-fi novel with the same name, Yakitori really stir up the scene with its unusual storytelling and animation style. However, the characters really hold the series up.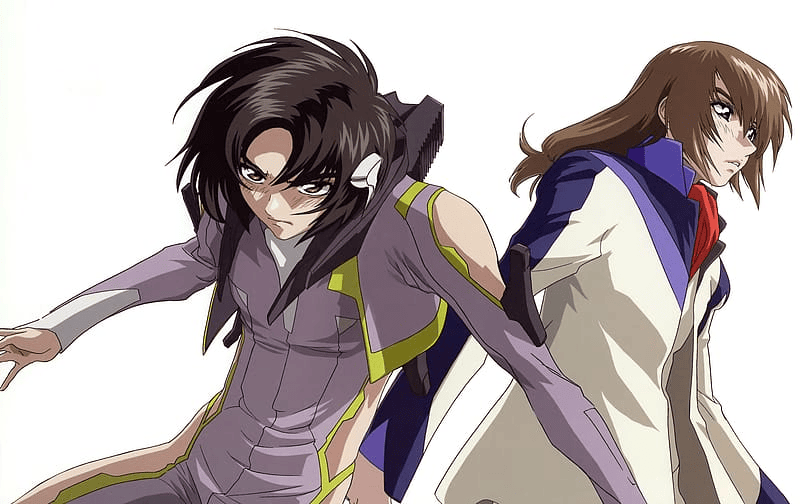 A Fafner novel written by Tow Ubutaka – the person who understand Fafner the most. Explore Kazuki's POV and his relationship in a way you've never seen before.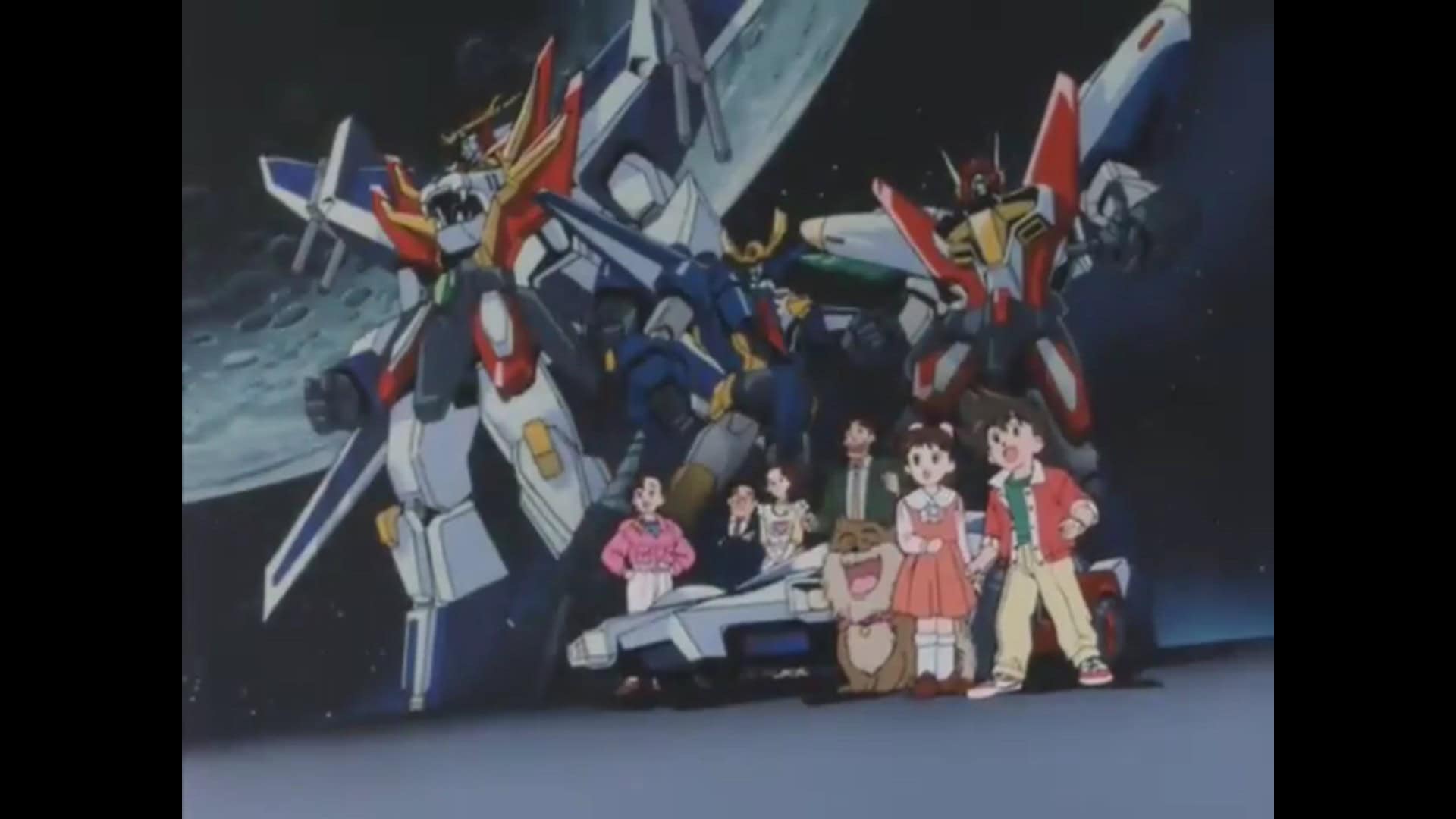 After the Transformers wave subsided, Takara made a bold move by partnering with Sunrise to produced one of the best Mecha franchise ever. Start the Brave journey with Exkaiser!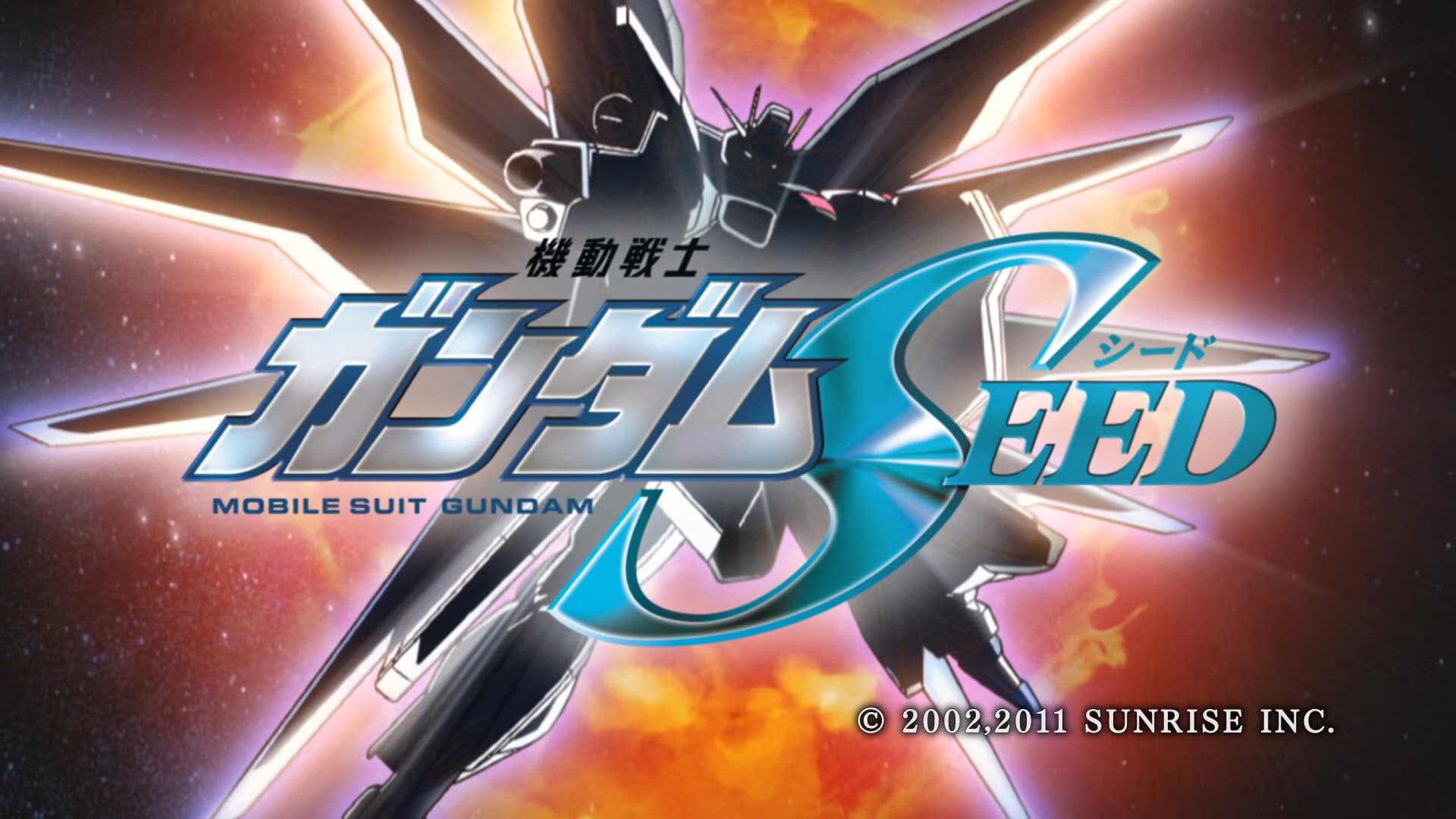 A new Gundam for a new era. Gundam Seed is one of the most popular modern Gundam series that has fans all around the world. And it also received much love from Sunrise as well.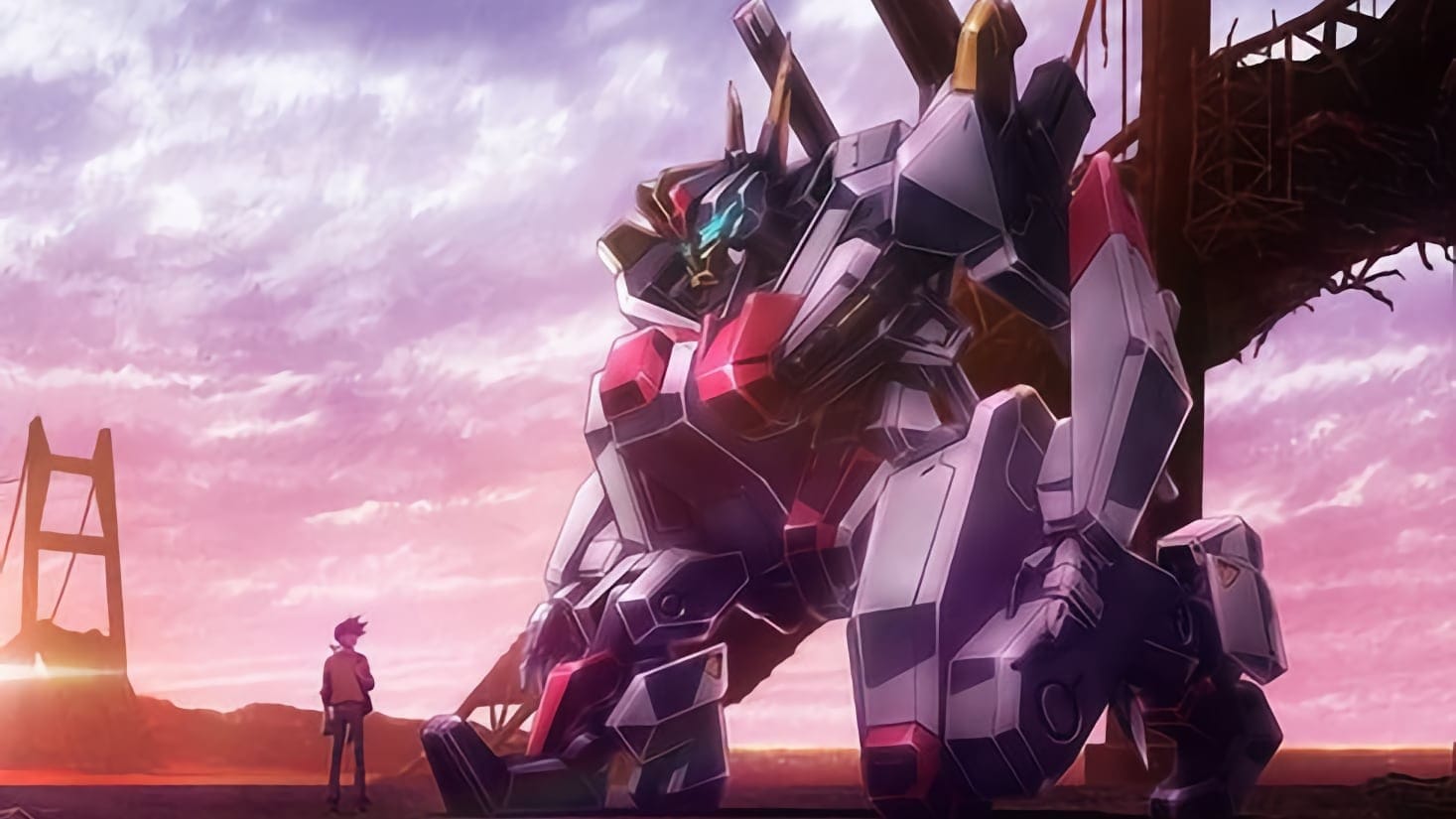 A Sunrise original mecha series after almost a decade. Kyoukai Senki was used as a toy ad and training grounds for the new animators at Sunrise.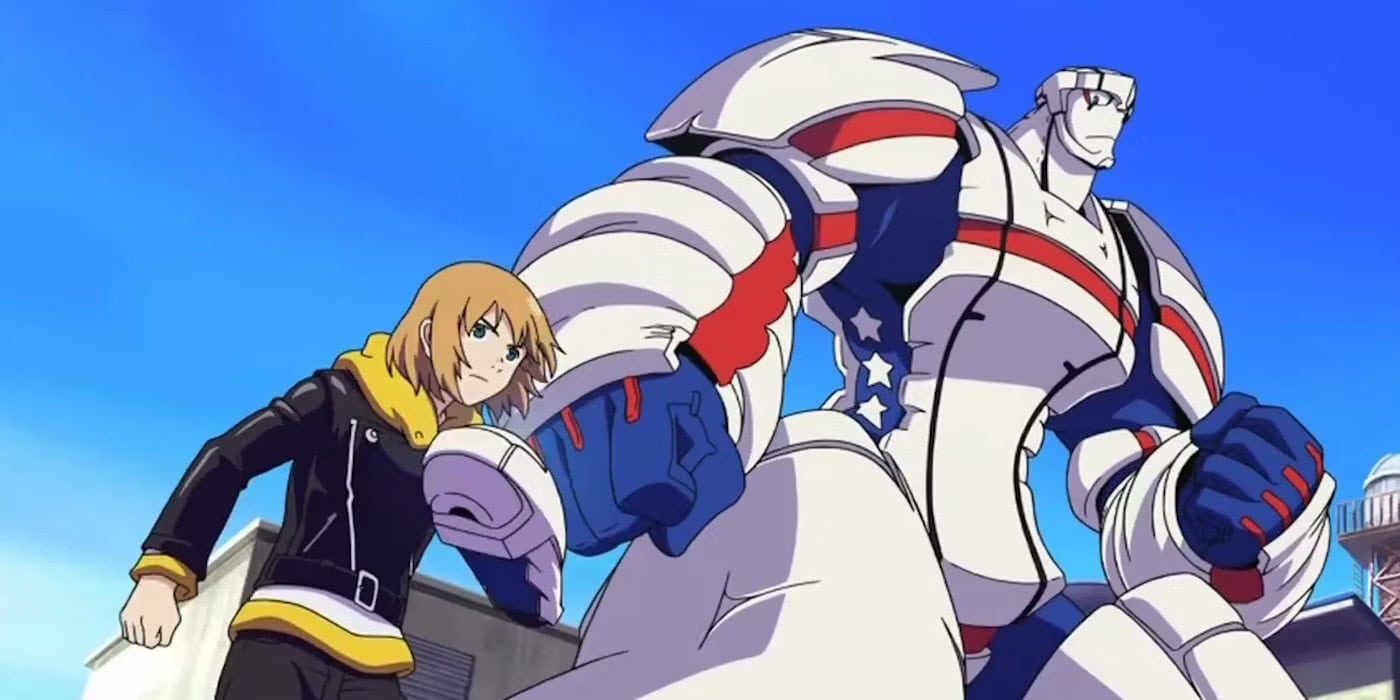 Heroman – the name that says it all. A Western x Japan superhero story about a boy who was granted great power and great responsibility. No he doesn't shoot web, but he has a robot instead!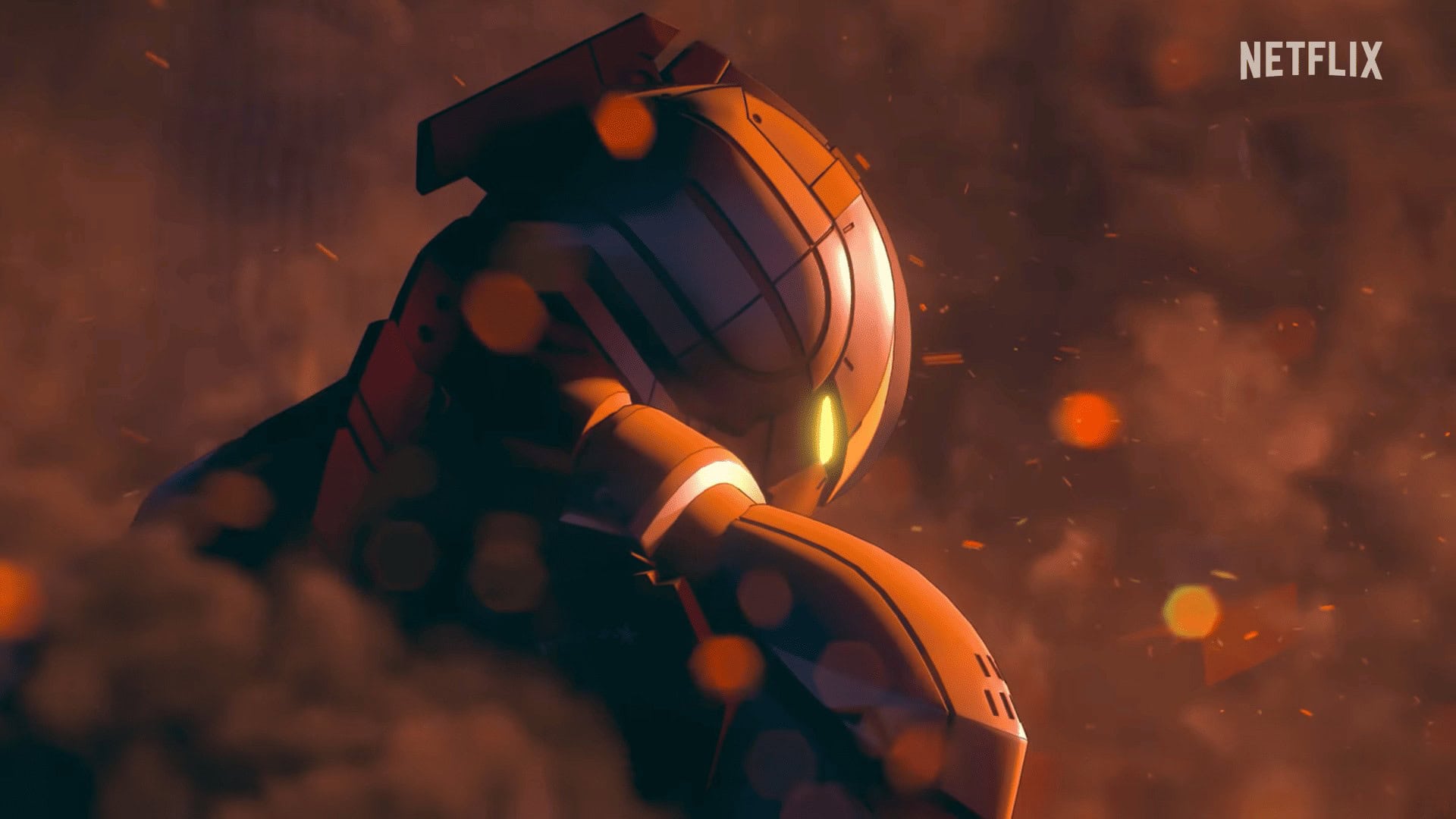 The final season of the ULTRAMAN Netflix adaptation. With the direction season 2 went, all hope seems lost in the series. But this season delivered the Light of the Giant to us once again.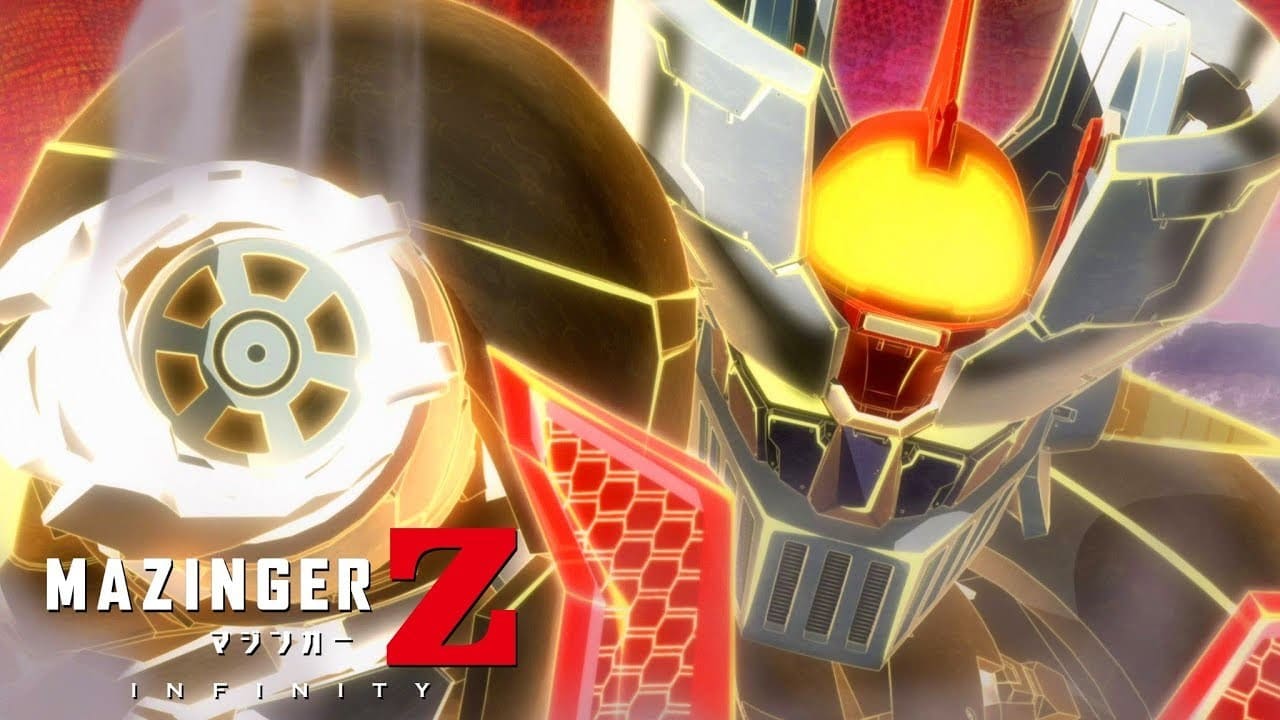 A love letter to commemorate the pioneer of the Mecha genre, Mazinger Z Infinity remind us of the conviction and justice that the Iron Castle had, is, and will stand for.

A badass and action-packed super robot series with an age-gap marriage between the two main characters. A hearth-throbbing and passionate tale about love and perseverance.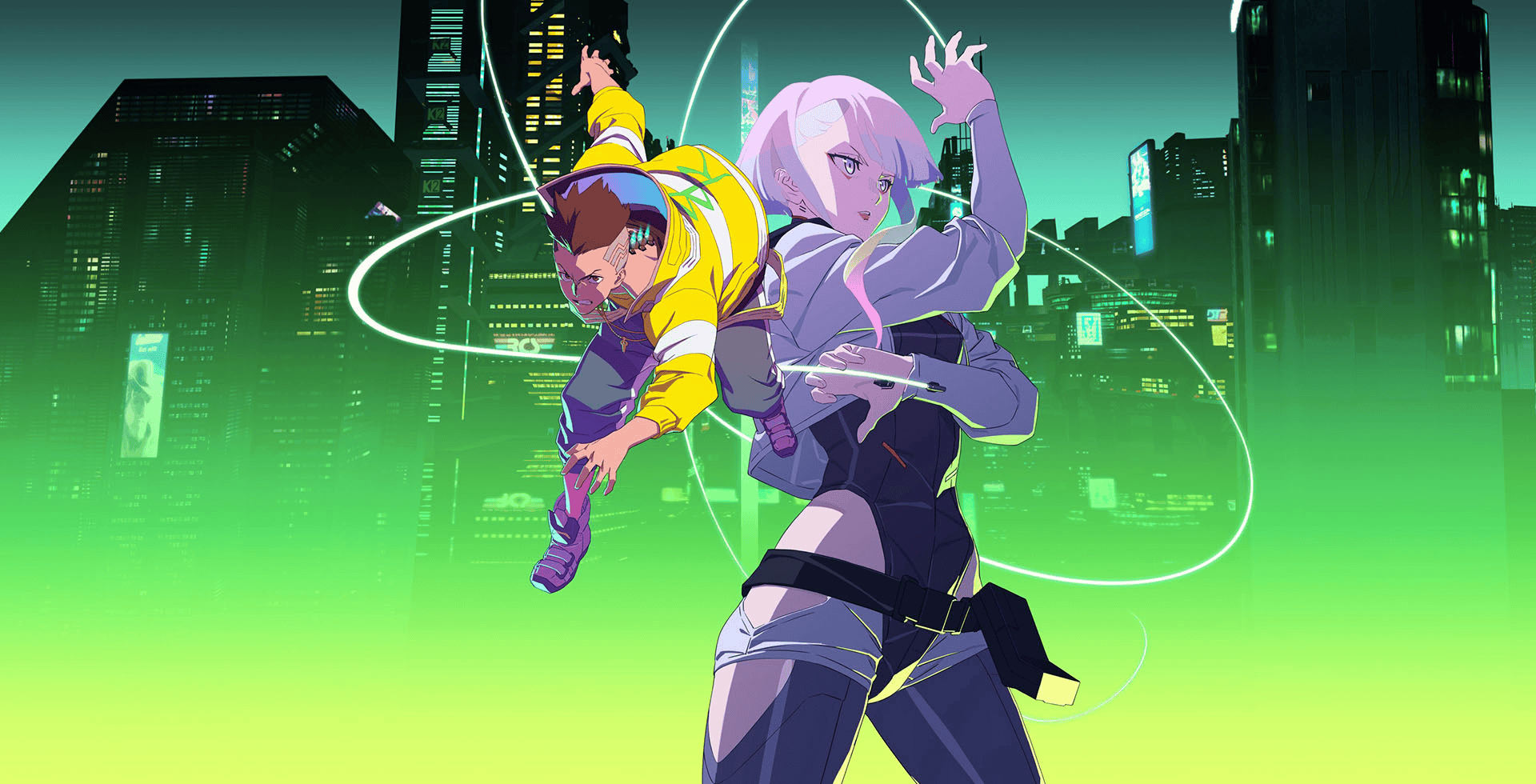 An anime from Studio Trigger that will literally blow your mind. Cyberpunk: Edgerunners is a phenomenon that will echo in the audience's heart well beyond the future.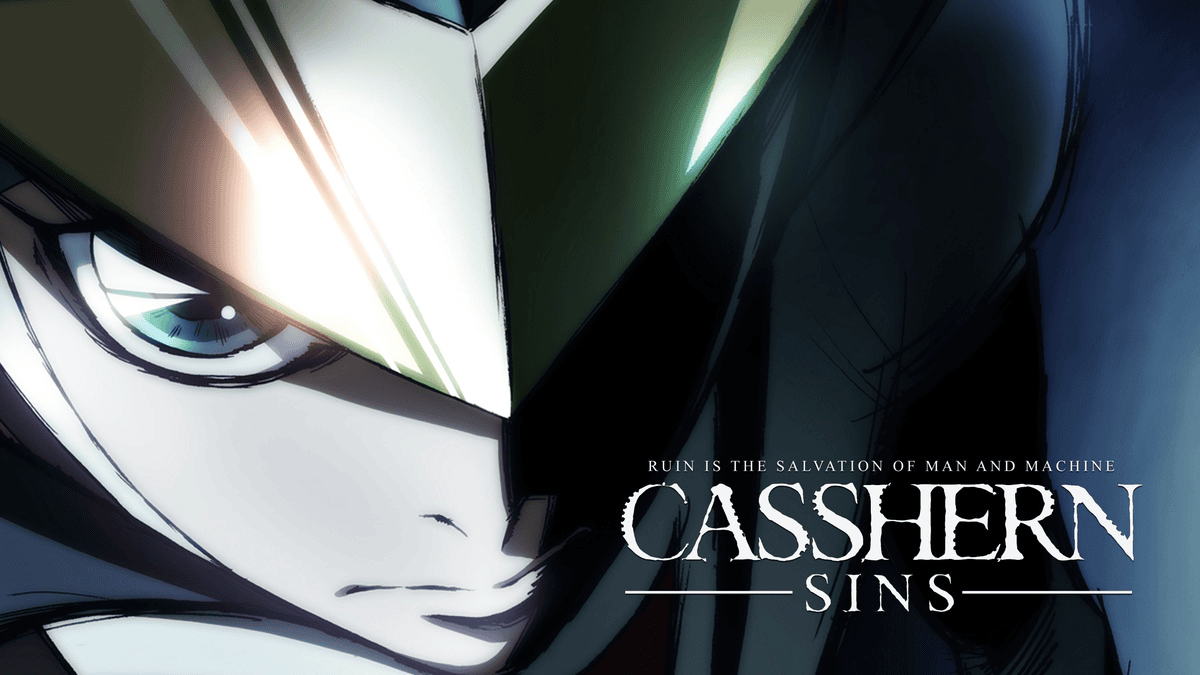 A new story of the boy who awoken a machine. Casshern Sins follow a conflicting young man in a world where life seems meaningless, yet everyone yearn for it anyway.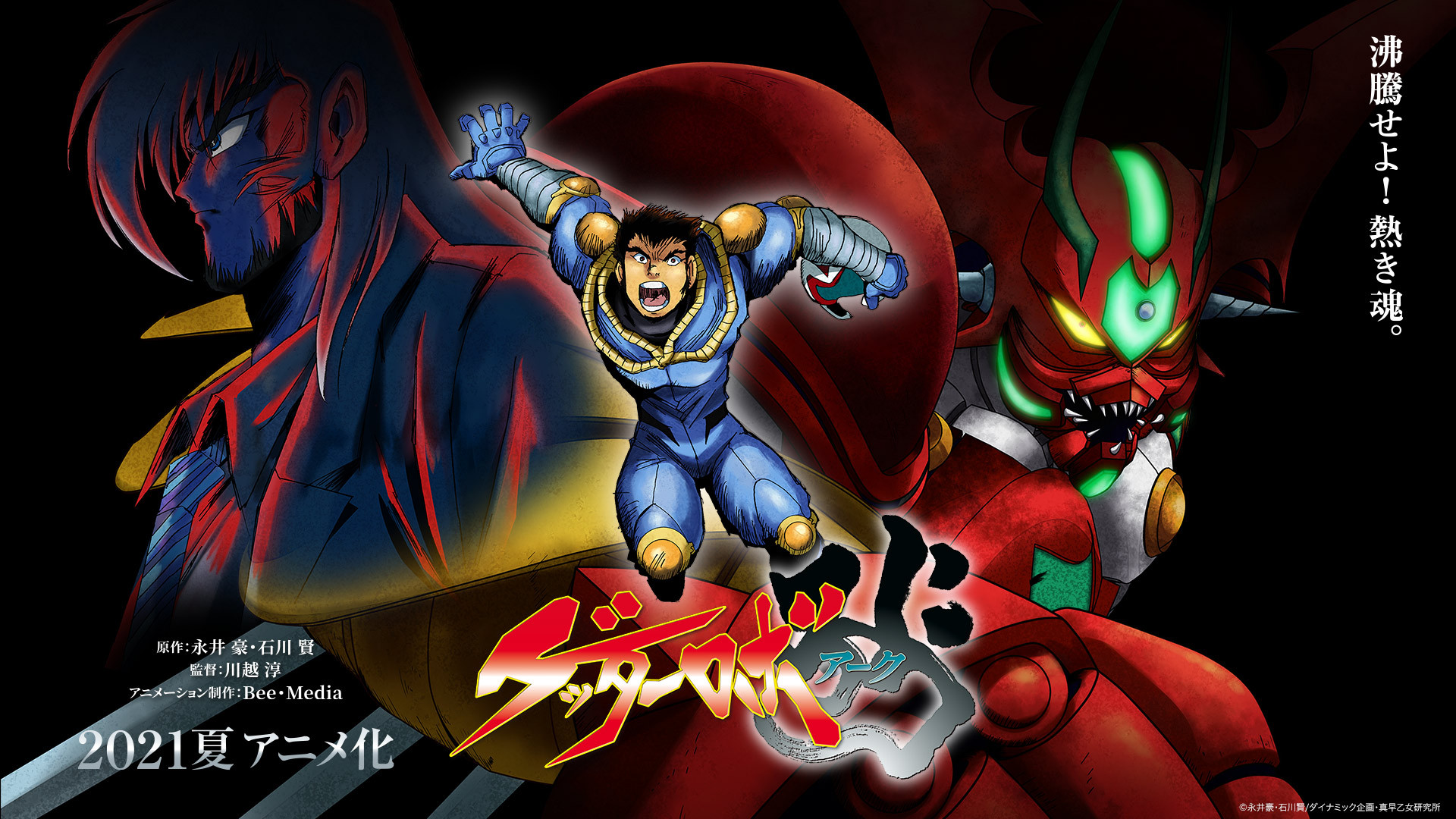 A passionate love letter to one of the oldest and most revered mecha franchise – Getter Robo Arc aimed to deliver a sought-after conclusion to the manga. But did it succeed?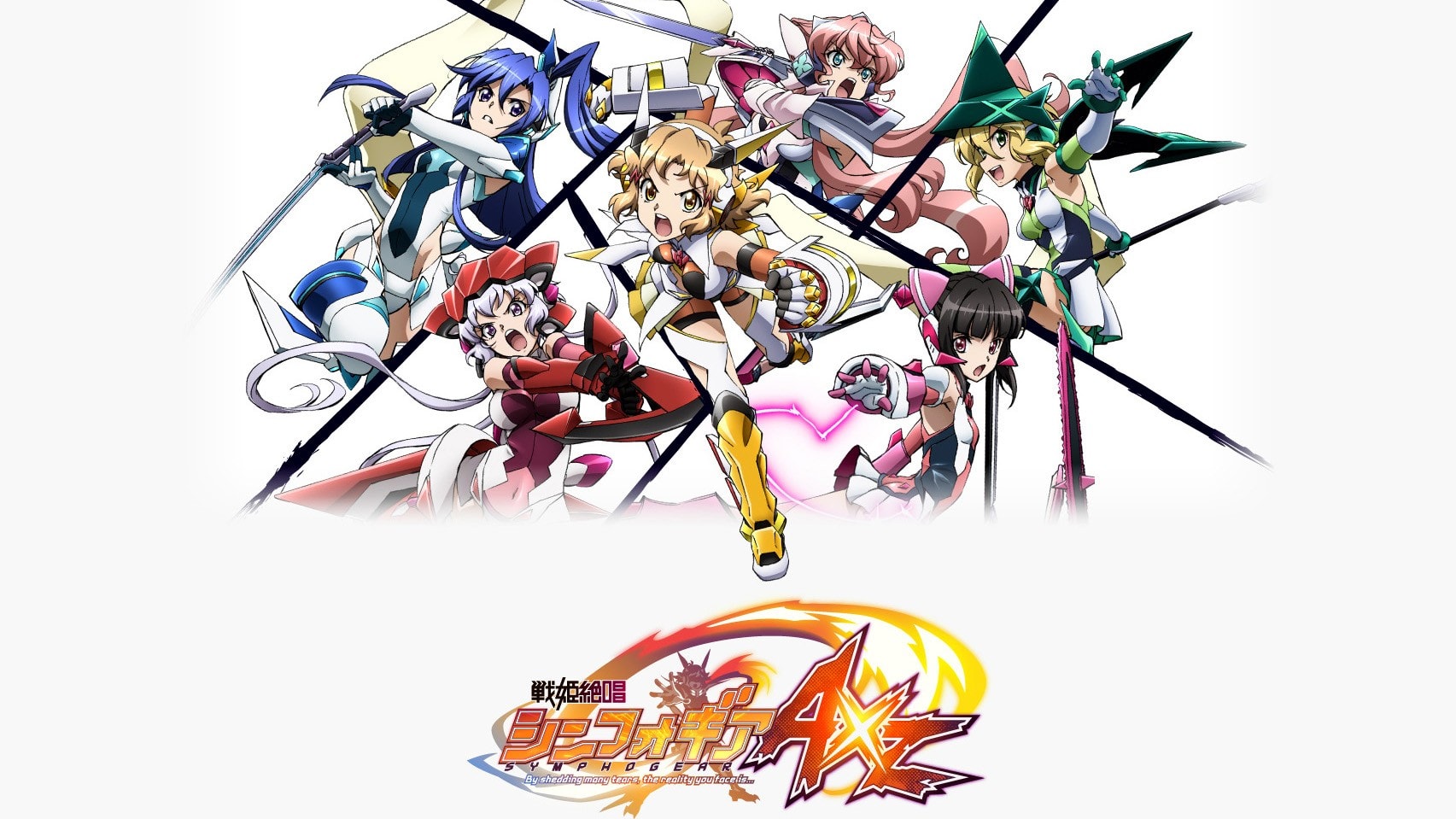 Just when things have calmed down, the Gear Users once again face an apocalyptic threat from a mysterious high order. This put Hibiki and her friends at risk once more.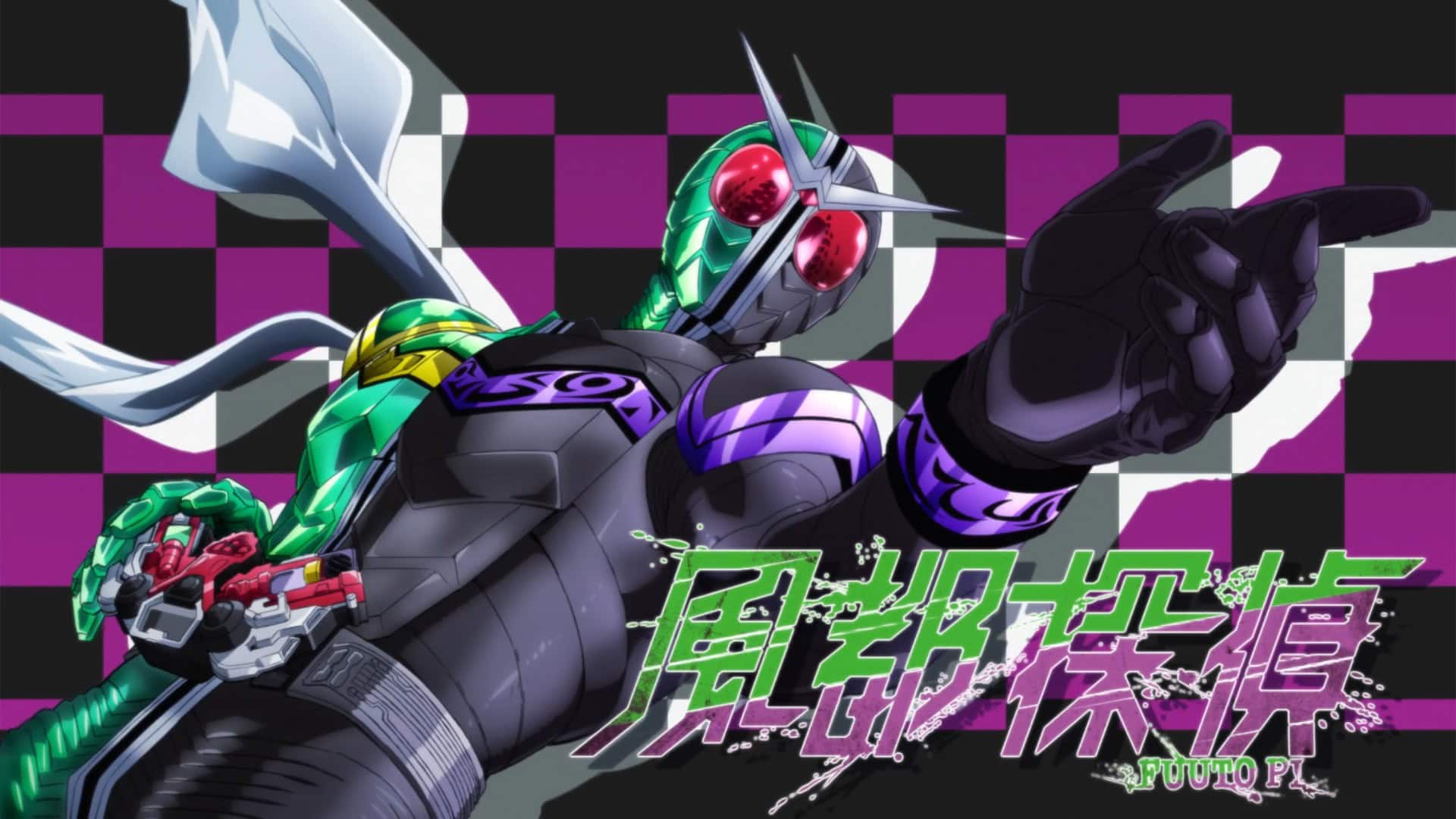 The detectives of the windy city Fuuto never rest. A new story unfold in front of our two-in-one hardboiled Kamen Rider W. But this time, it's animated!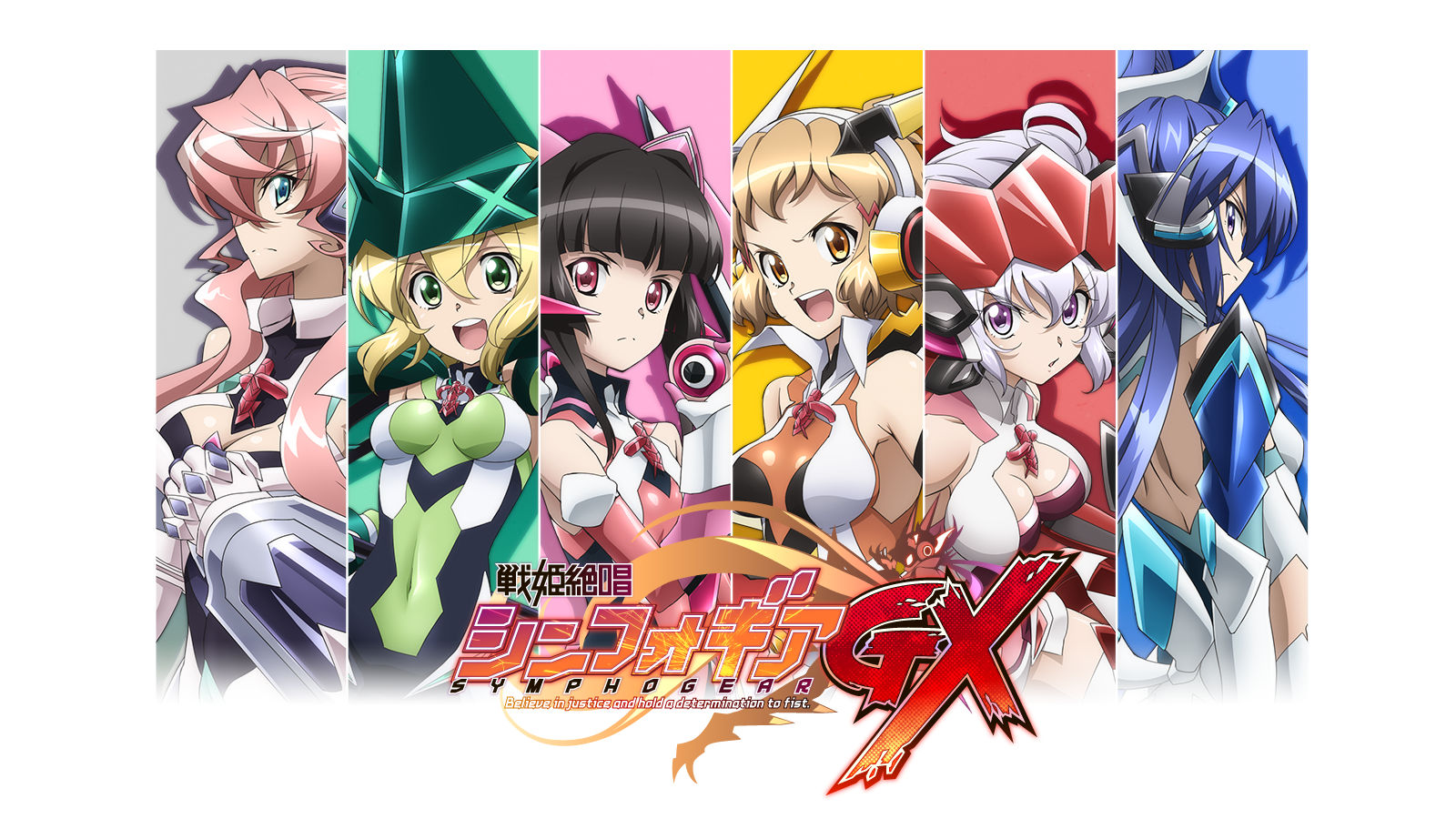 New threats emerged to threaten the world. But new allies also appear to bring the Gear's songs to a new level. A new battle await the girls!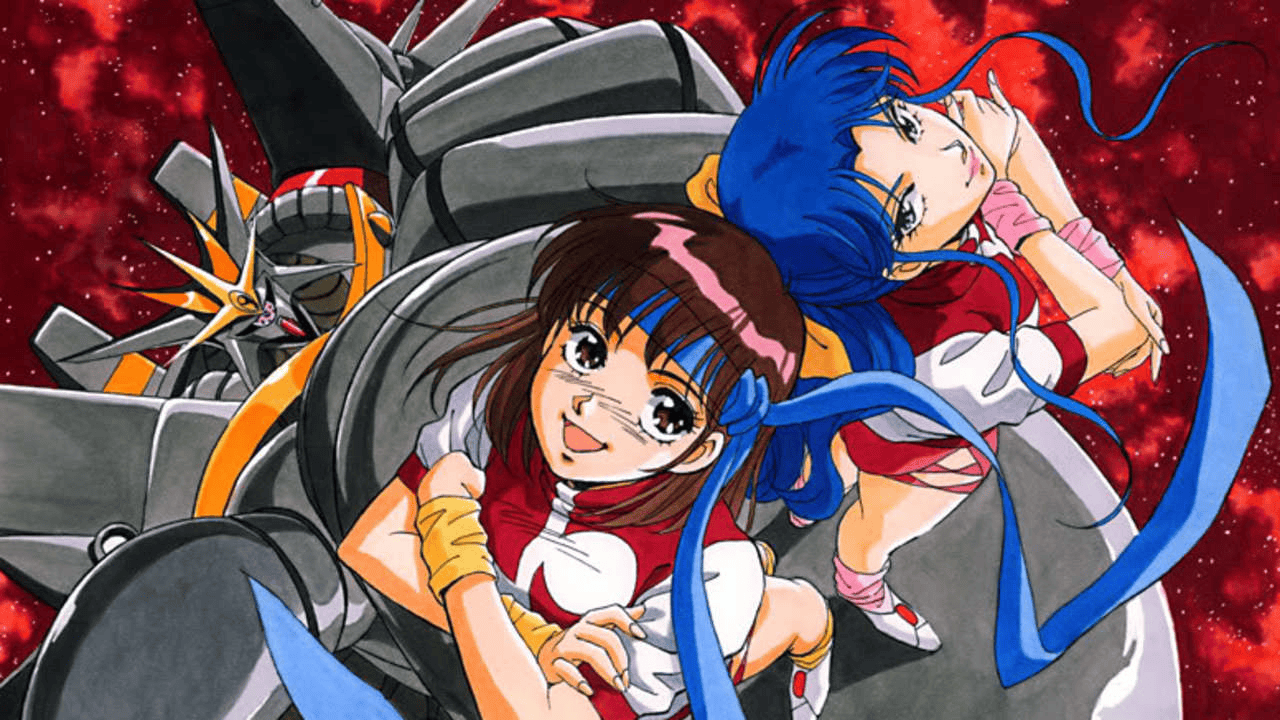 A tale of love and courage across space-time light years apart. A girl going through her teenage with all the hope, love, courage and grieve of a soldier.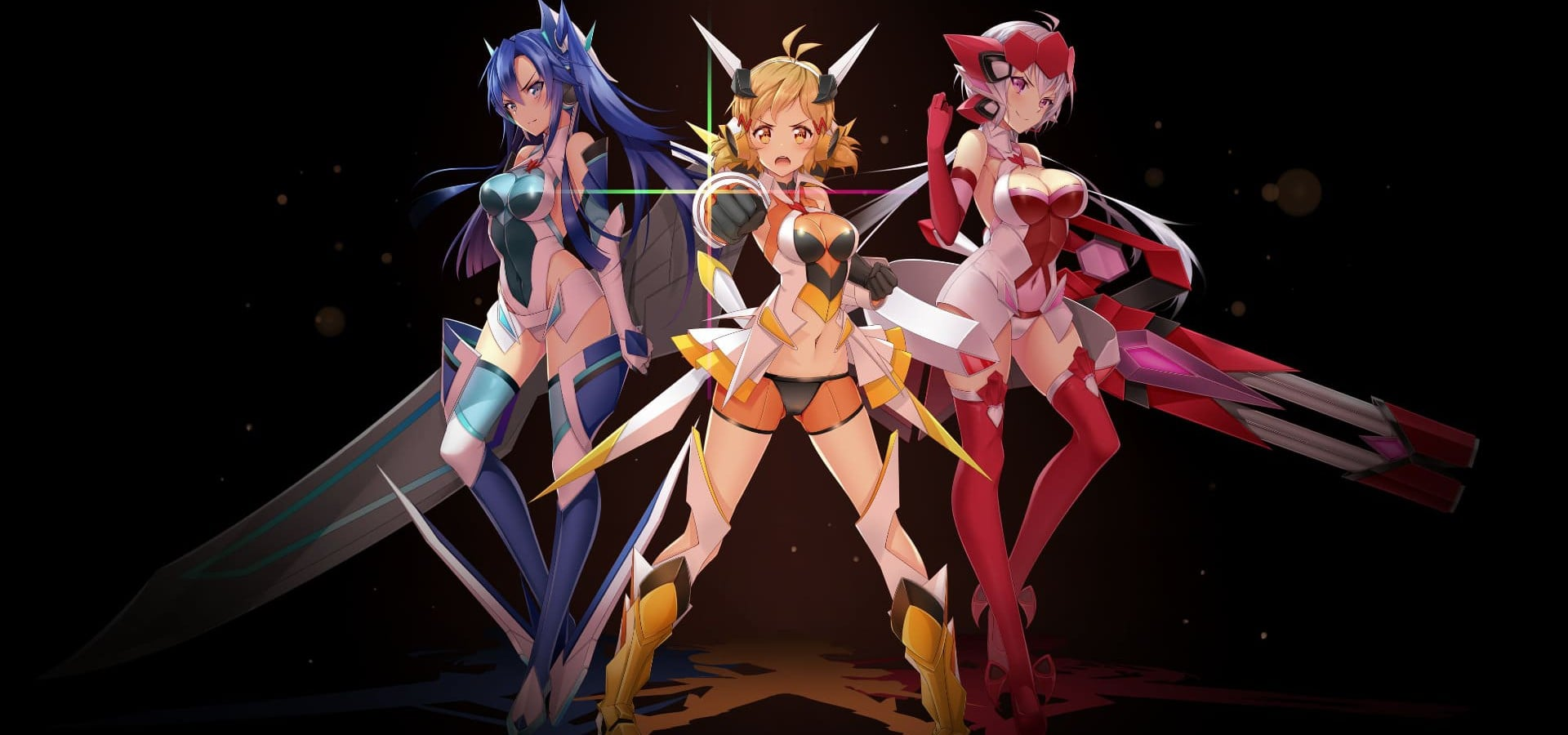 Mahou Shoujo x Tokusatsu combined with plenty of mecha references, Symphogear bring us an audio and visual experience that is just the beginning. of a great franchise.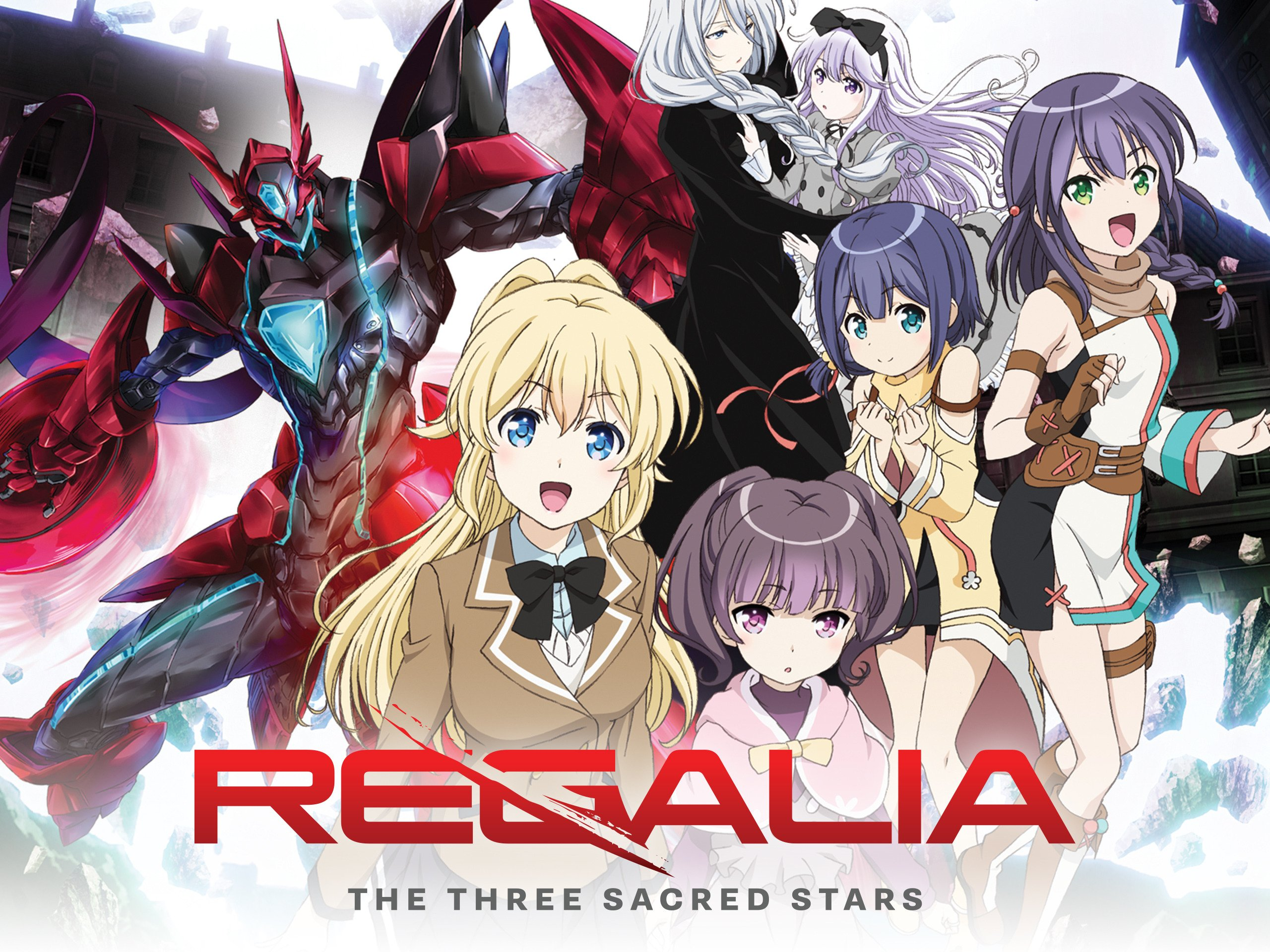 A blazing and explosive Super Robot series where the most ridiculous over-the-top combat happen with zero explanation whatsoever. And it's an…all-girls anime?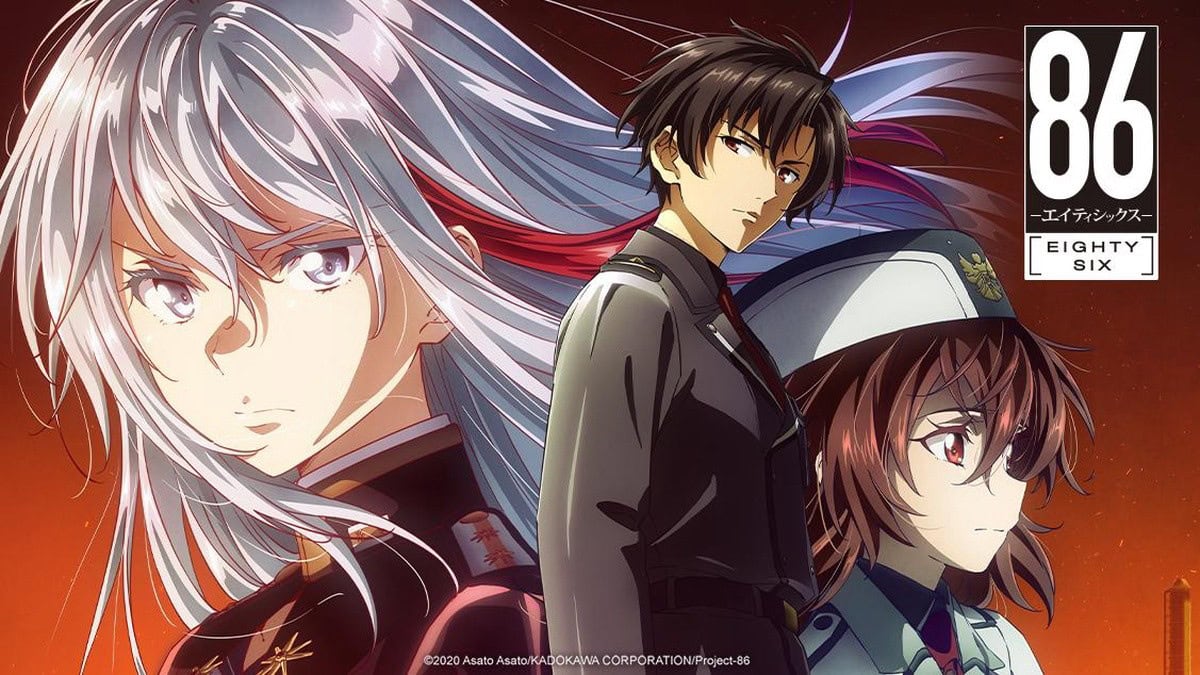 A new nation, a new story, a new battlefield. The reborn Eighty Six must choose between a life of peace or death. Will the Reaper be able to move on?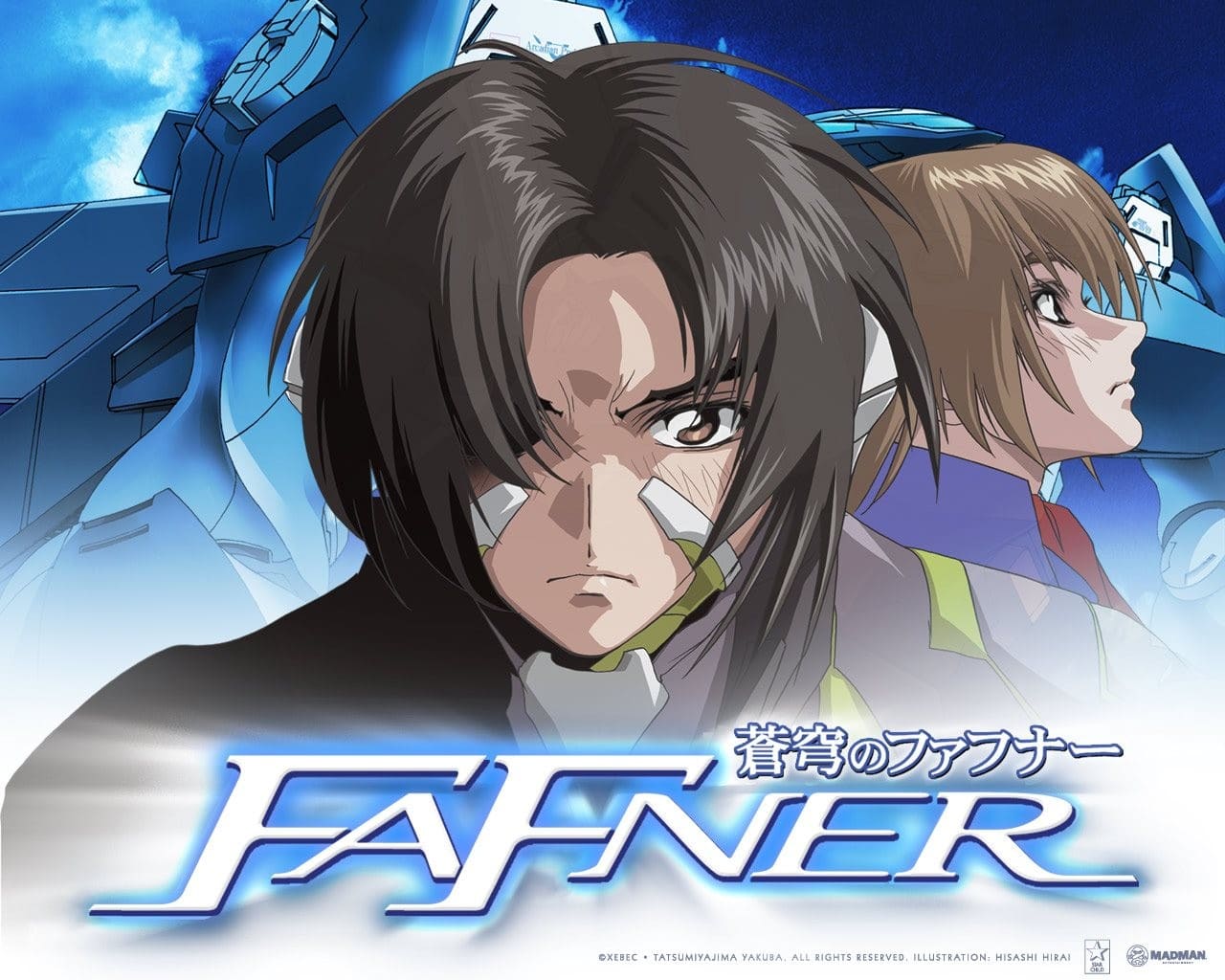 A double life of peace & war – young people being sent to the frontline where they could lose their lives, but they fight on so they can go home, to their false peace.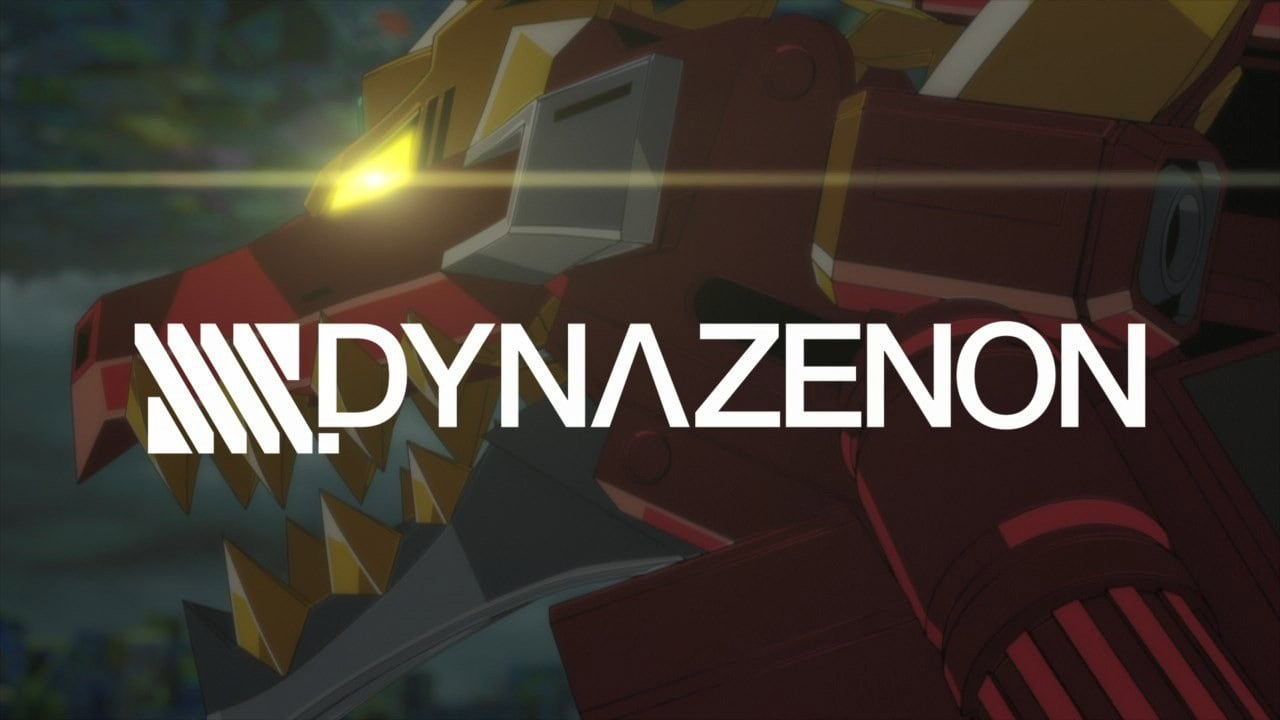 Bonds that transcended time and bonds that are formed in the present. SSSS.Dynazenon continues Trigger's streak of creating compelling story with amazing visuals.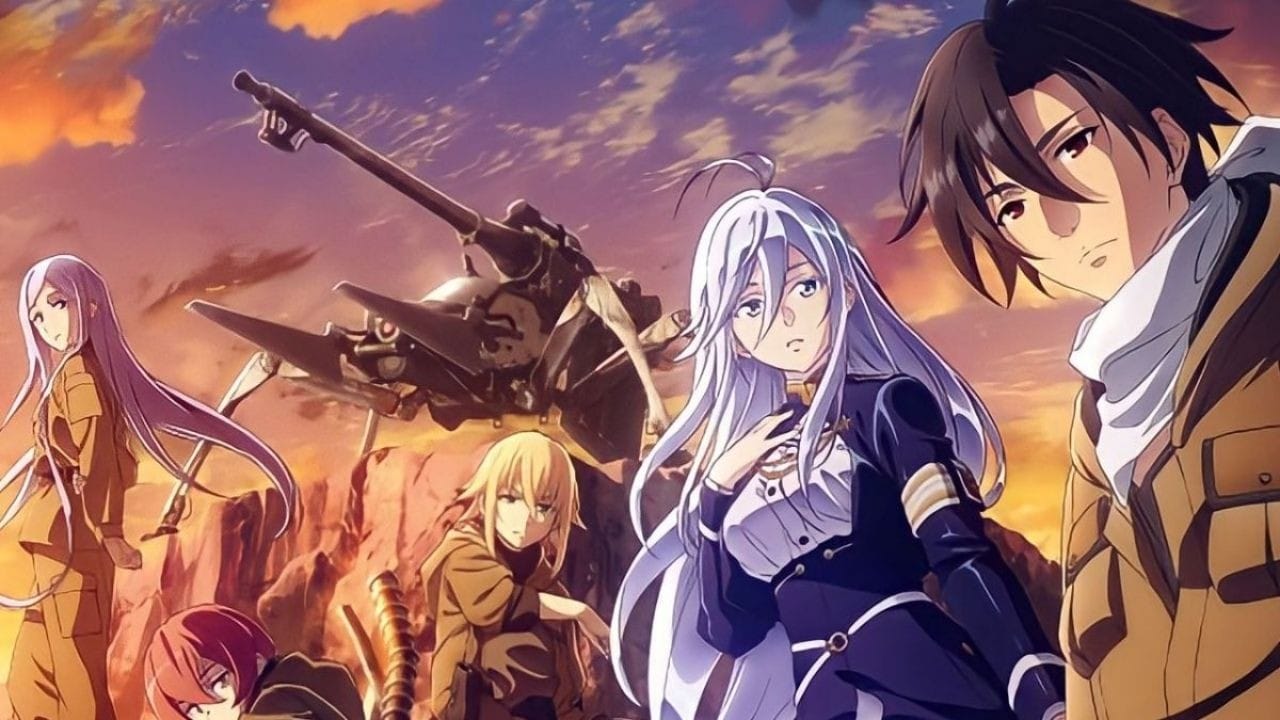 The depressing, gripping yet hopeful world of Eighty Six brought to life with A-1's adaptation. The vision of Asato receives a depiction so emotional like no others.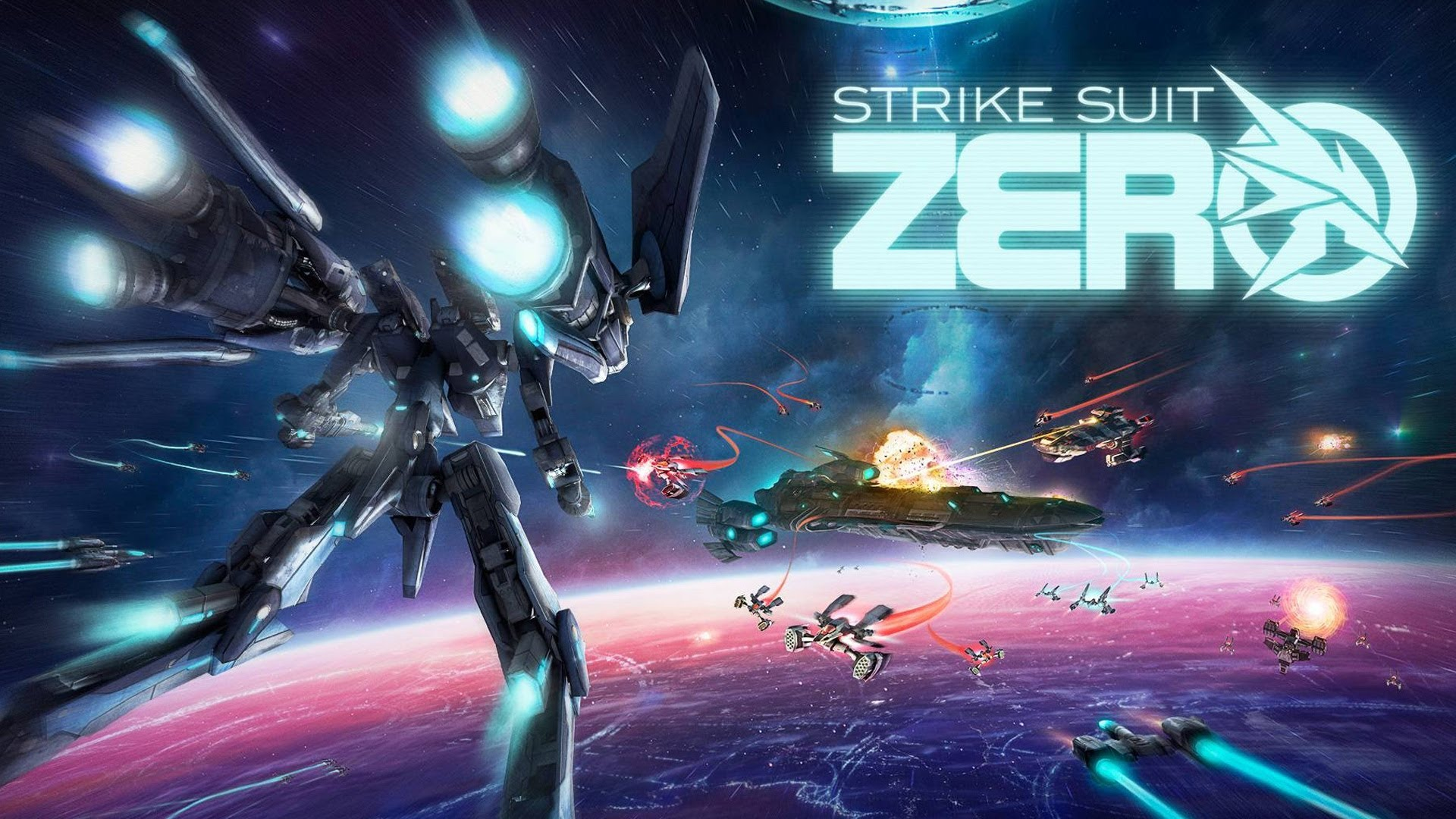 A fun dogfight experience with some mecha combat thrown into the mix, Strike Suit Zero scratches some of that Macross action game that PC gamer has been wanting.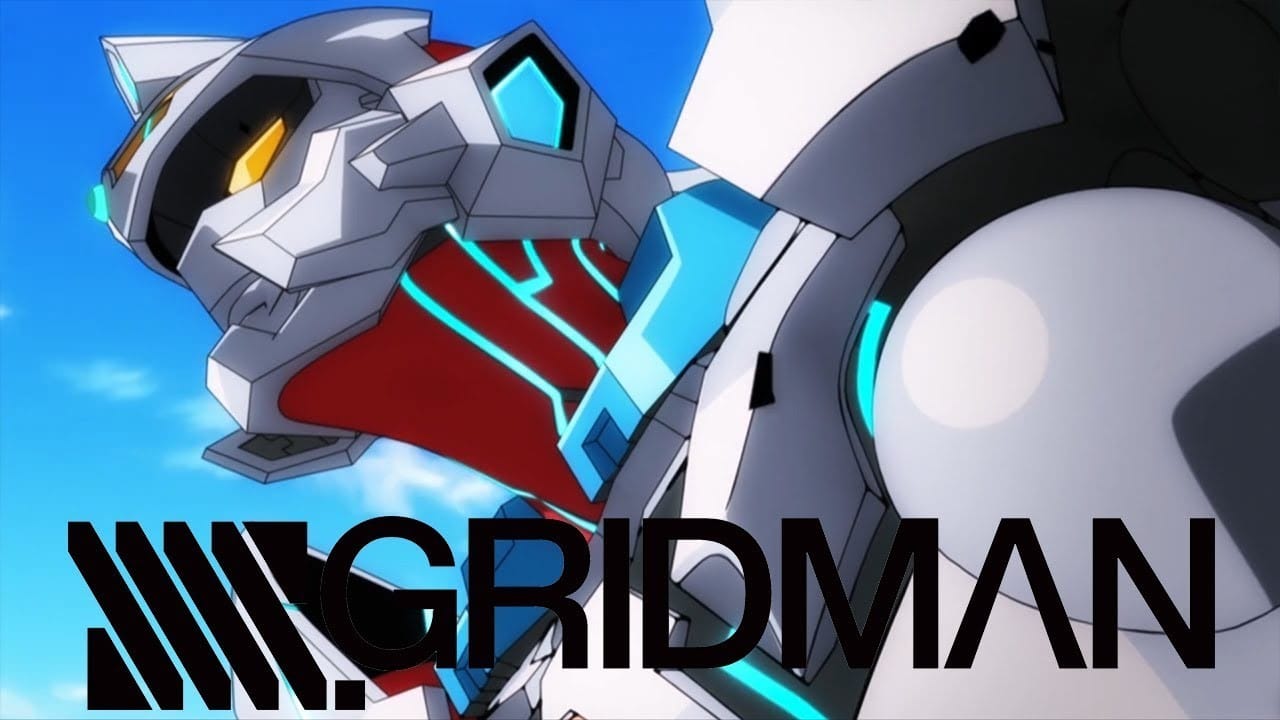 A story about bonds and friendship and the strength to face reality no matter how cruel it is. Sometimes all you need is a friend that connect with you…through an Acceptor.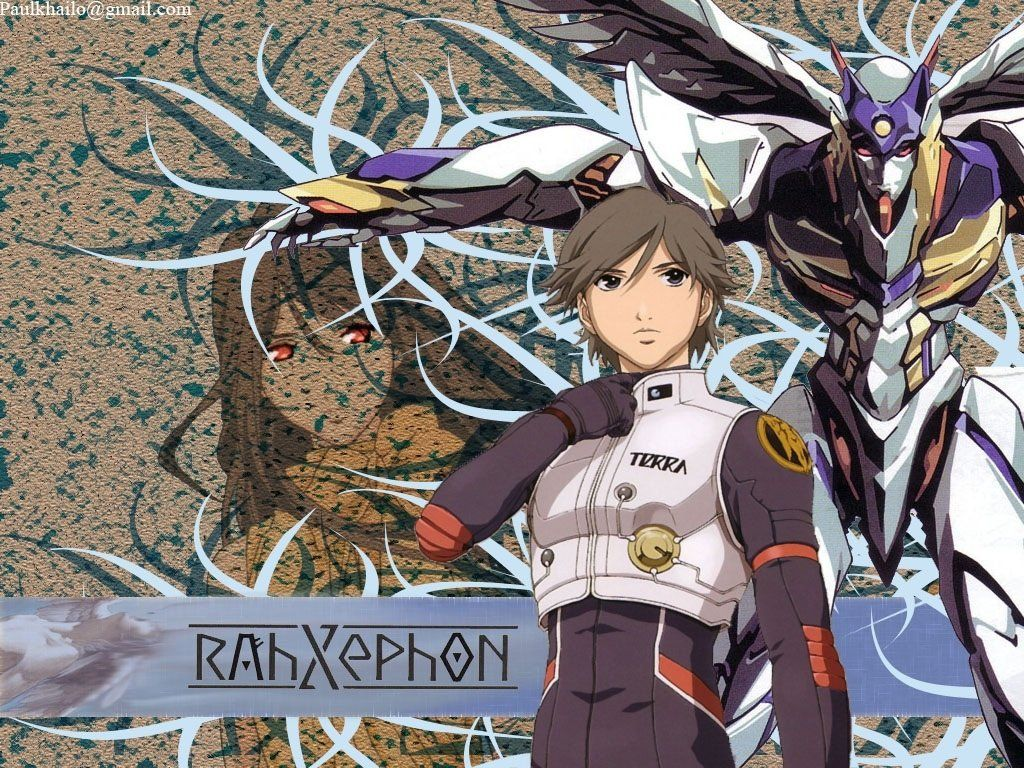 With his life completely smashed apart and turned upside down, teenage boy Ayato had to navigate a new world while being the key to control the winged giant RahXephon.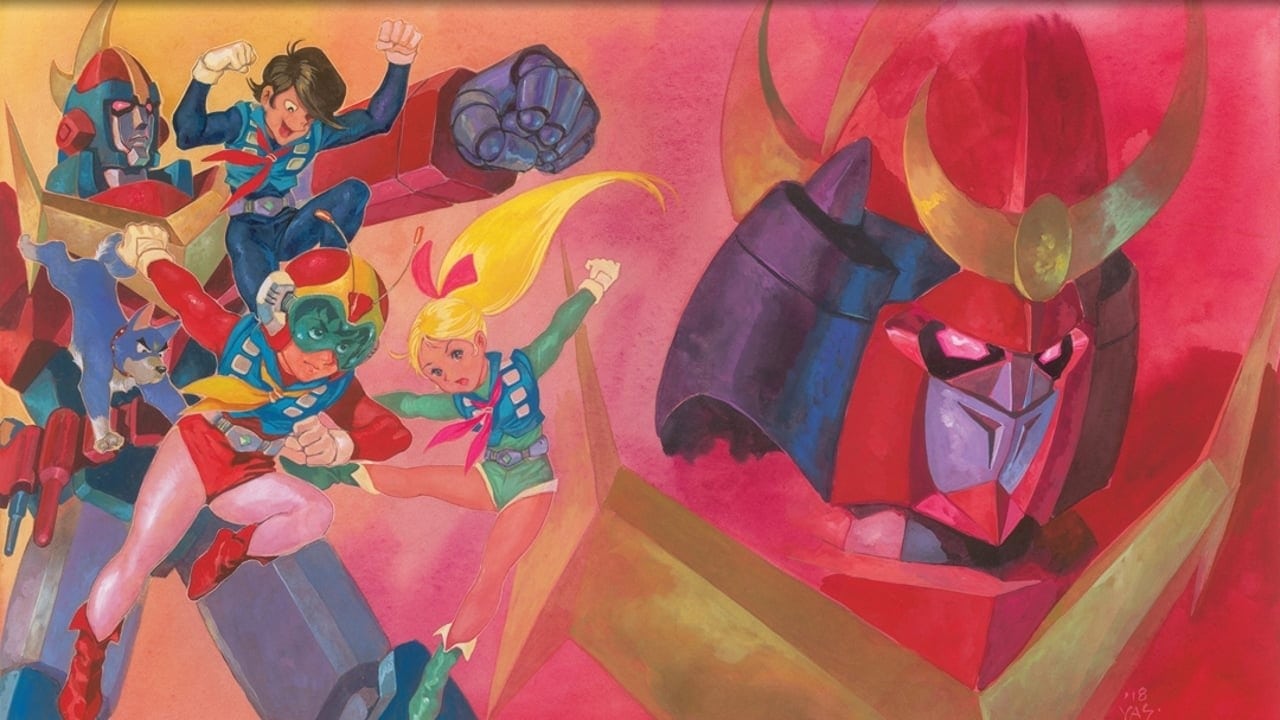 Not just your usual 70s Super Robot, Zambot 3 is more than just a battle between good and evil, but also about endurance, perseverance and the unyielding heart to do what's right.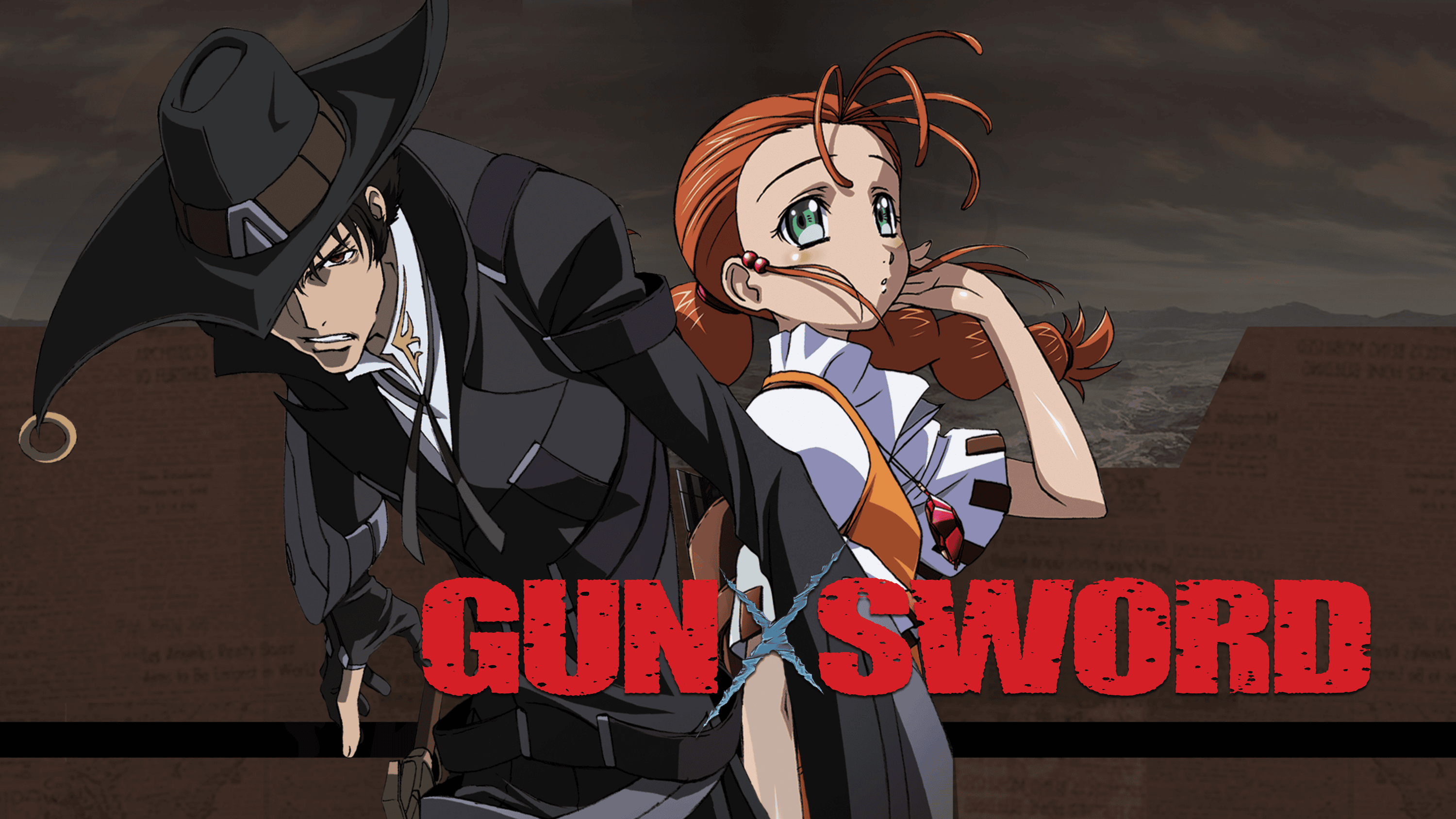 Will you follow through with your revenge? Or will you severe the chain of hatred with forgiveness and acceptance? Gun x Sword goes against the norm with an answer that will split your expectation in half.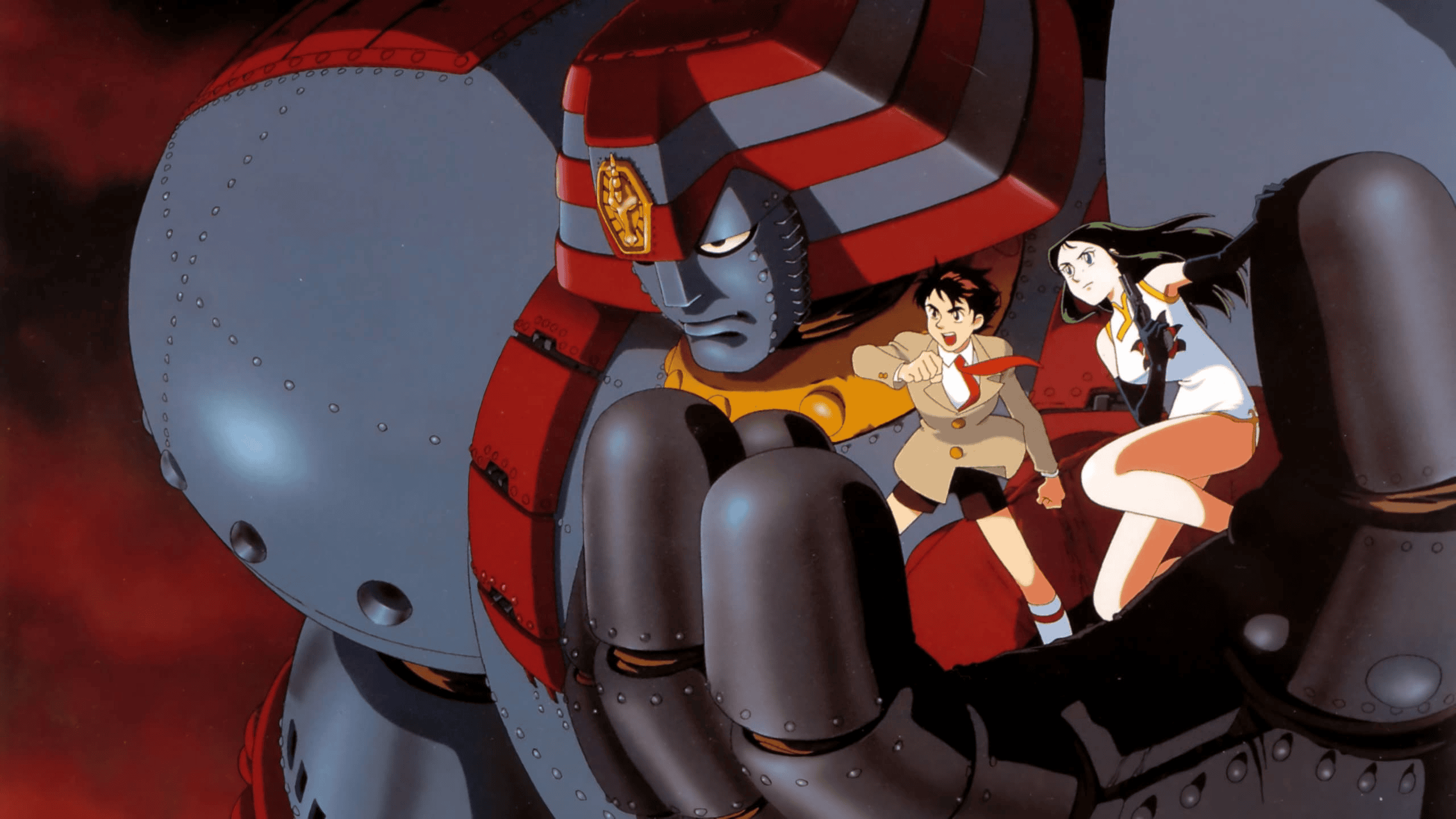 A re-imagining of the classic Tokusatsu series, Giant Robo OVA is where the supernatural meet the super-scifi and weave a mystical and thought-provoking story of sacrifice.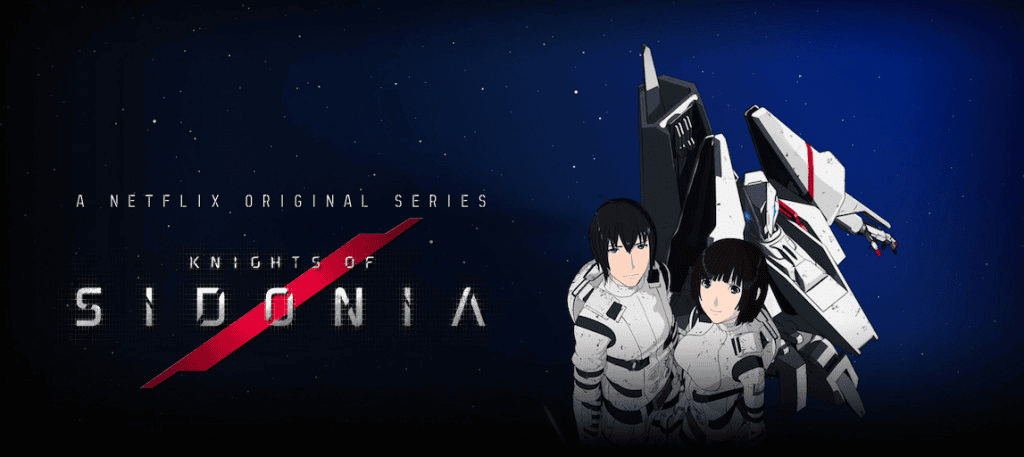 A journey into space where humanity once again stood on the verge of extinction. A boy cut off from society will be the key to protect mankind…as the knight of Sidonia.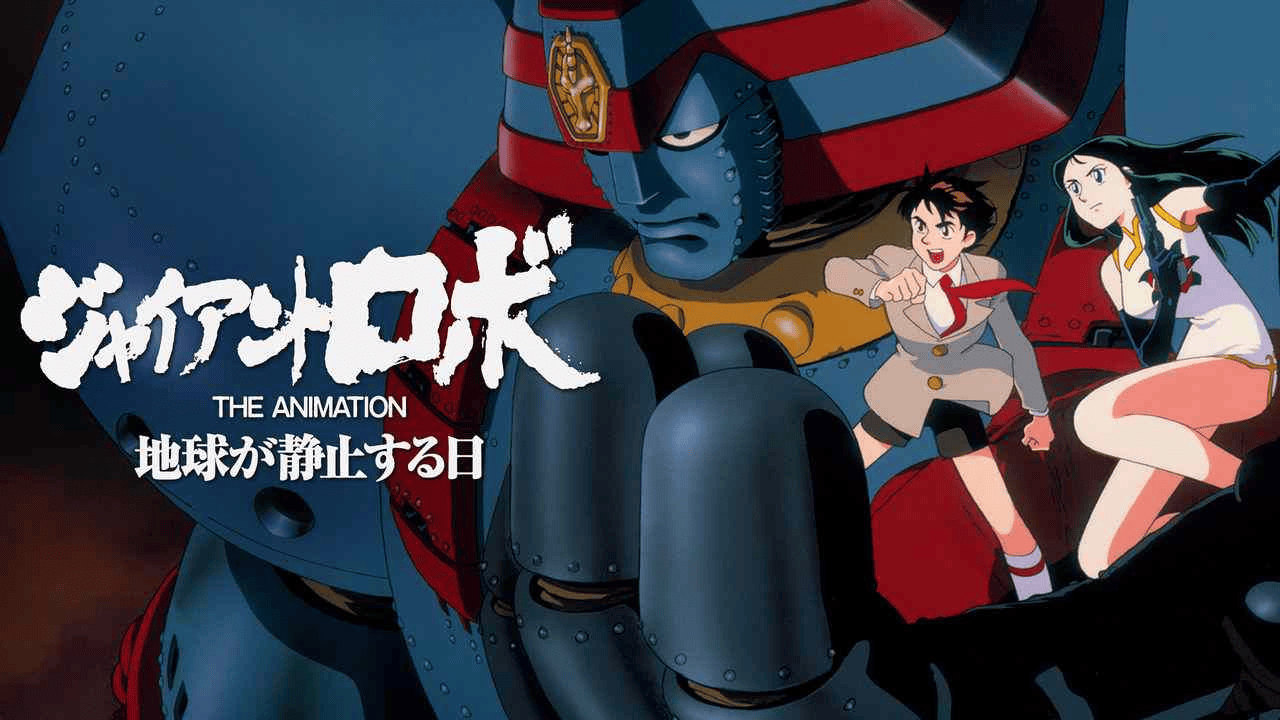 Expanding upon the original work of Yokoyama-sensei, GR: The Day The Earth Stood Still introduces a world where the supernatural and super-technology co-exist. And in the midst of that is a Giant Robo.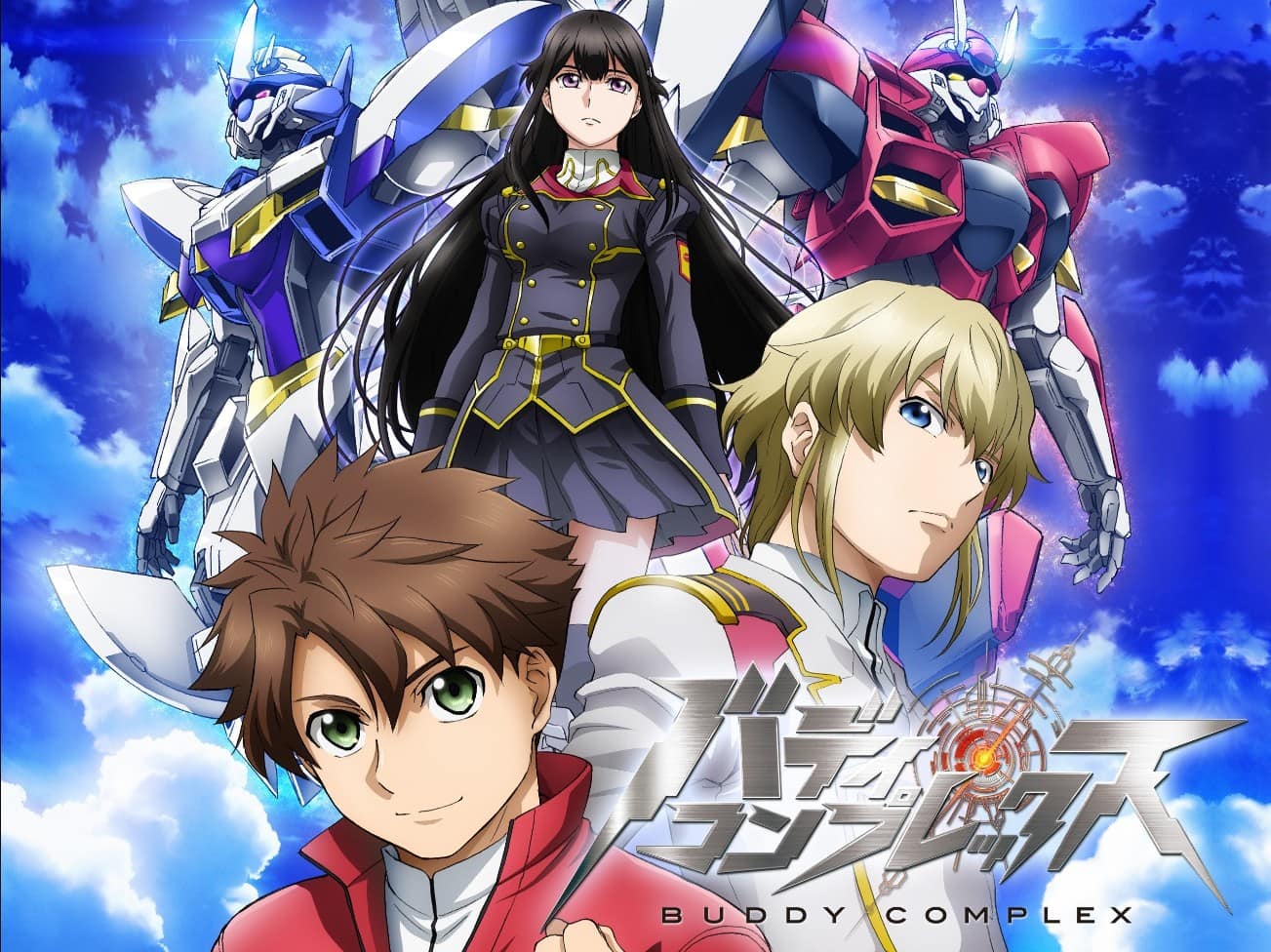 A story that transcend space and time. A normal student got thrust into a future war between 2 nations with giant robots, all the while looking for the girl that saved him.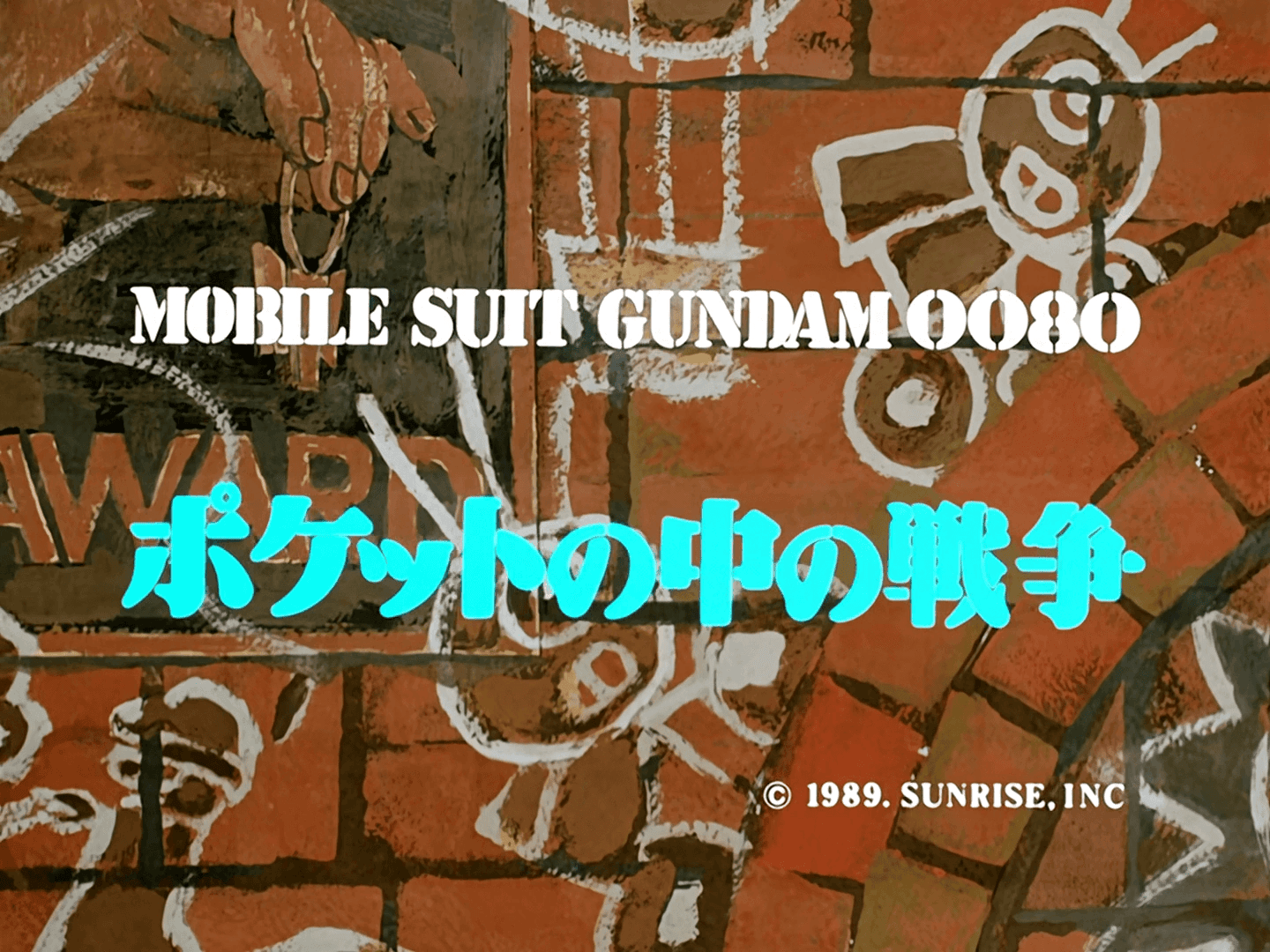 The Gundam Xmas and New Year special. A miniature war in a backwater colony, but still carry the weight of human lives and losses just as much as a grand war.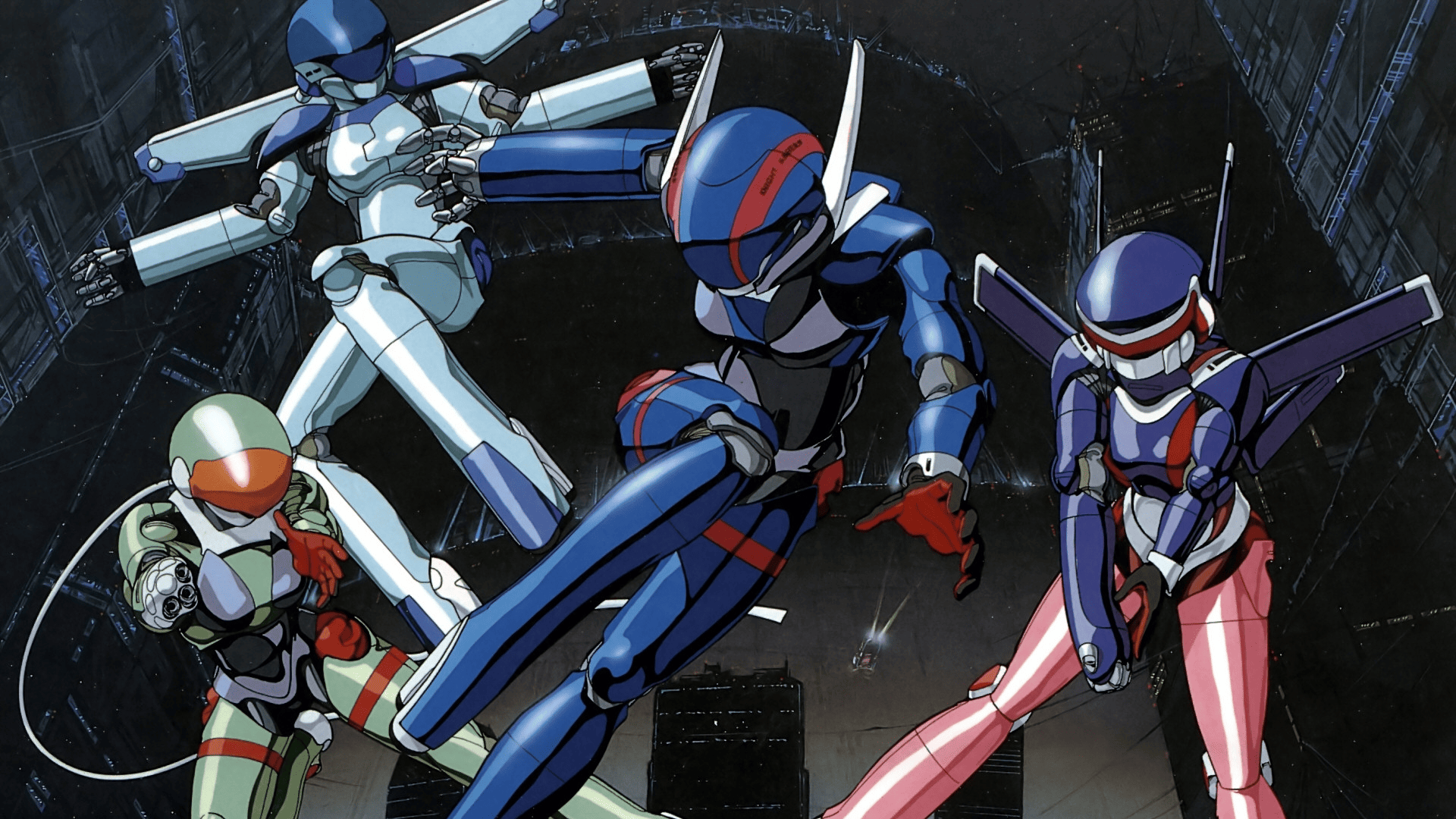 If you fancy beautiful girls cladded in sleek power armor fighting cyborg crimes, then Bubblegum Crisis is the choice for you, with amazing 90s cyberpunk dystopia atmosphere!