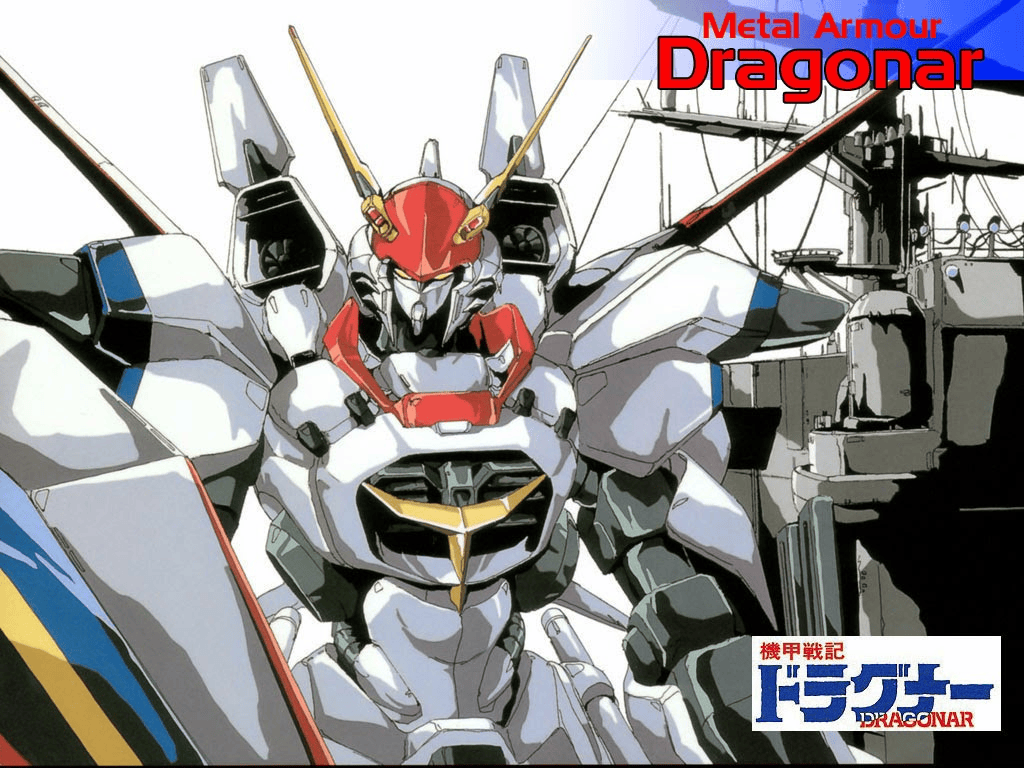 Series Recommendation: Metal Armor Dragonar
After the success of the Gundam trinity 0079, Z and ZZ, Metal Armor Dragonar was released to renew fan's excitement and interest in the Real Robot genre. Featuring the three-man squad format of 0079 and the lighthearted-ness of ZZ, Dragonar became one of the definitive Real Robot classics alongside Gundam and Macross. It also features one of the best Char Clone till this day.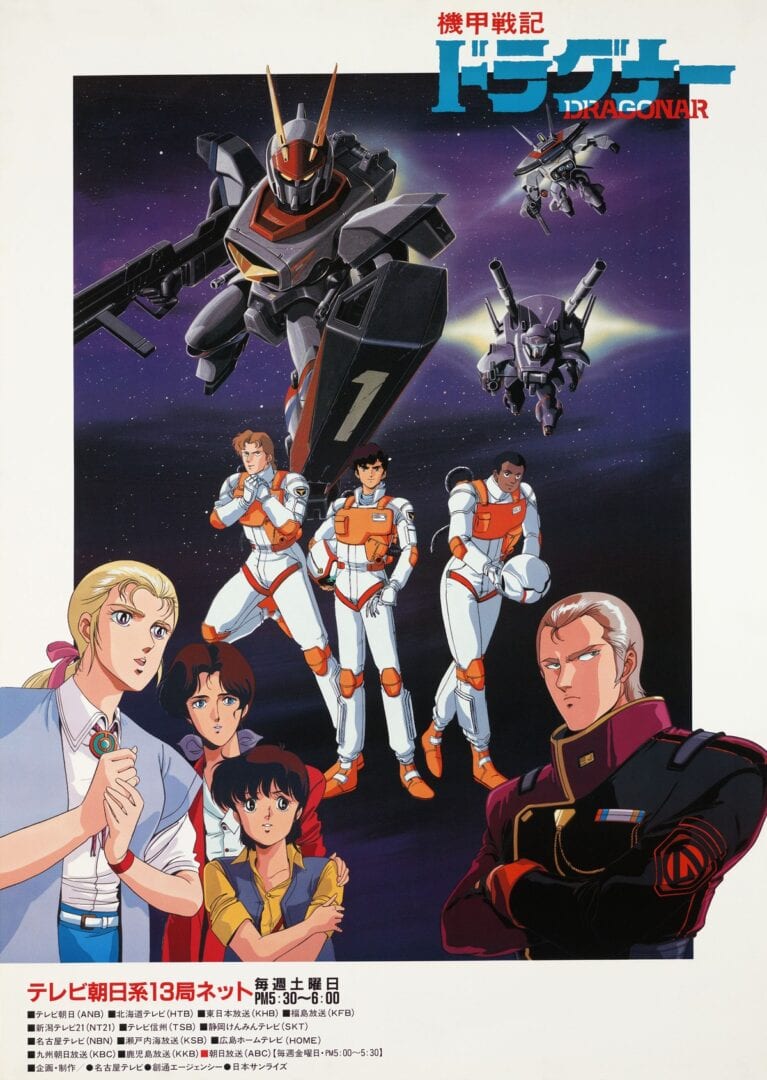 Dragonar has 2 factions are at odds with each other (well of course). 3 teenagers, Kaine, Light and Tap, on a space colony happen to stumble across military-secret super prototype Metal Armors when their home was invaded. Now, 3 young boys got involved into the never-ending tides of war, but they intended to end it. Along the way, they will meet new people, new enemies and put an end to the long-lasting conflicts between humans.

+ Plot: A very typical military story. The journey follow Kaine and his 2 friends as they run away from the enemy invasion. At first, they are unwilling but gradually, they want to end the war themselves so that their loved ones would be able to live in peace – very much like Amuro. The journey of the pilots got a decent variety, going to various places including Earth, Space, etc… The experience they have throughout the series is very different, sometimes very serious, sometimes funny and lighthearted. We can actually see them as teenagers being the unwanted weapons of war, but still retain their cheerfulness thanks to their comrades and friends. The cast of side-characters are also very interesting in their own way. The "villains" also have different flavor to them, especially the Char clone of the series. You'll instantly recognize him when you see his charisma.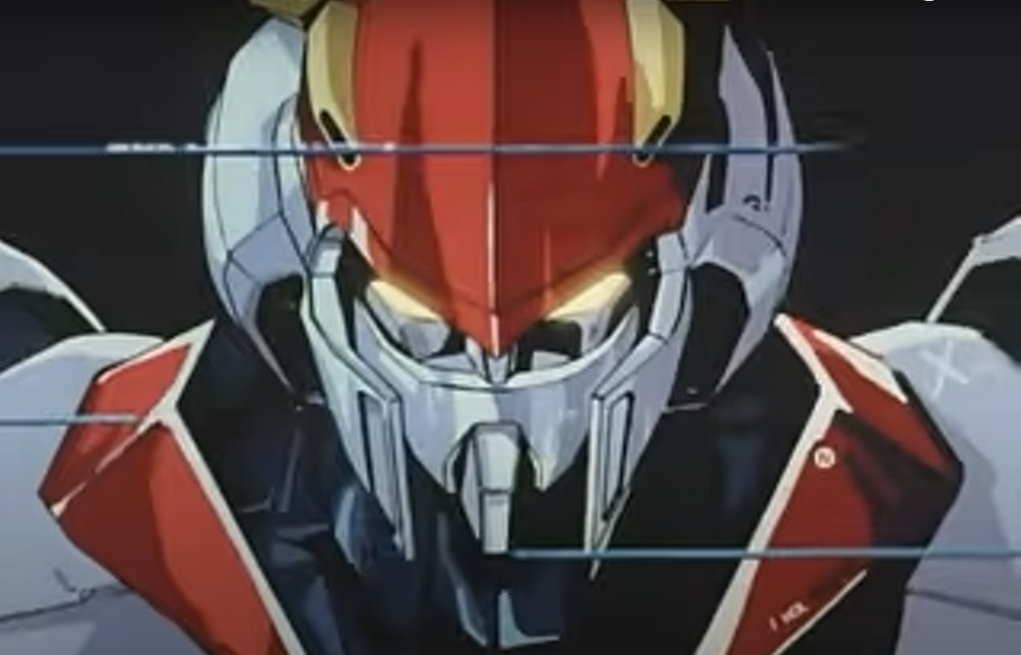 Animation: The series was produced in 1987 by Sunrise, so you can expect similar quality to that of some later Gundam shows (ZZ Gundam). Nevertheless, the show looks quite decent. The OP animation is beautifully done by Masami Obari so it really prep you for a good time. The Dragonars have much less "funky" frames compared to 0079 and most of the action are very decently done. There are some pretty good still frames as well.

Mecha Design: By the first official Mecha Designer that set the definitive qualities for Real Robot genre, Kunio Okawara-sensei. The machines aren't entirely blocky, with curves here and there to emphasize the proportion and help make animating them more dynamic. All the Metal Armors possess a distinctive feature similar to what Gundam 0079 did. The main unit – Dragonar-1 – is the usual main primary color of white, red and blue with some yellow highlights. The 2nd unit – Dragonar-2 – is actually quite unique with a purple overall color-scheme. The 3rd unit has a standard color-scheme with more blue than red but it stands out by having a unique head design. An AWACS unit as part of the main squad is quite rare.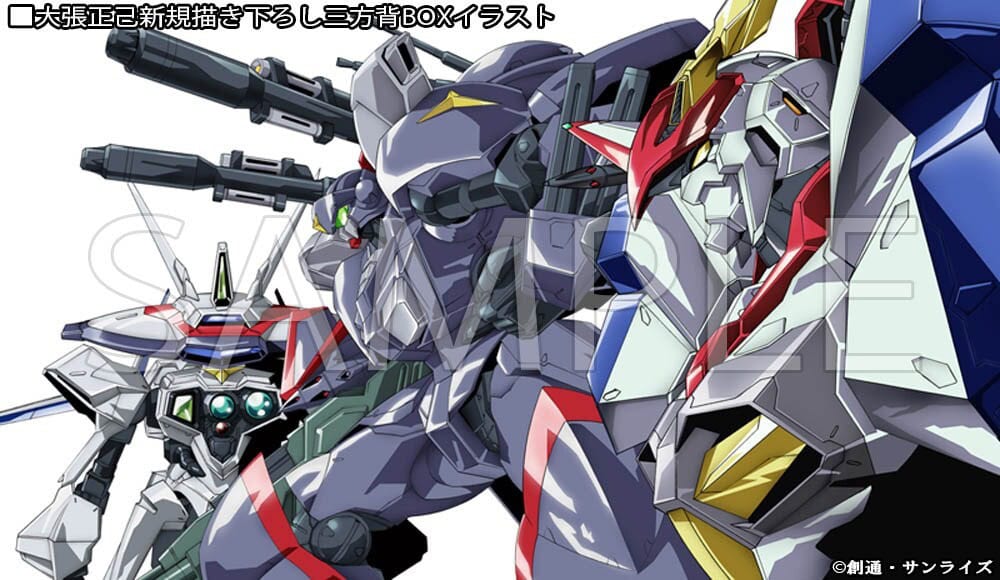 Music: Fantastic music from Kentaro Haneda. The familiar "up left up" symbols from the OP can be seen wherever there's talk of Dragonar. The first OP "Yume Iro Chaser" is very cheerful, reflecting the bright first half, while "Starlight Serenade" is very emotional and reflect the more serious later half. Nevertheless, the composition of the series is beautiful.

+ Conclusion: Metal Armor Dragonar was made as an "igniter" to the Real Robot flame. While not as accomplished as Gundam (therefore no subsequent series were produced), Dragonar is adored by mecha fans as one of the great Real Robot classics, combining both the "war is bad" message and the realistic growth of a teenage pilot.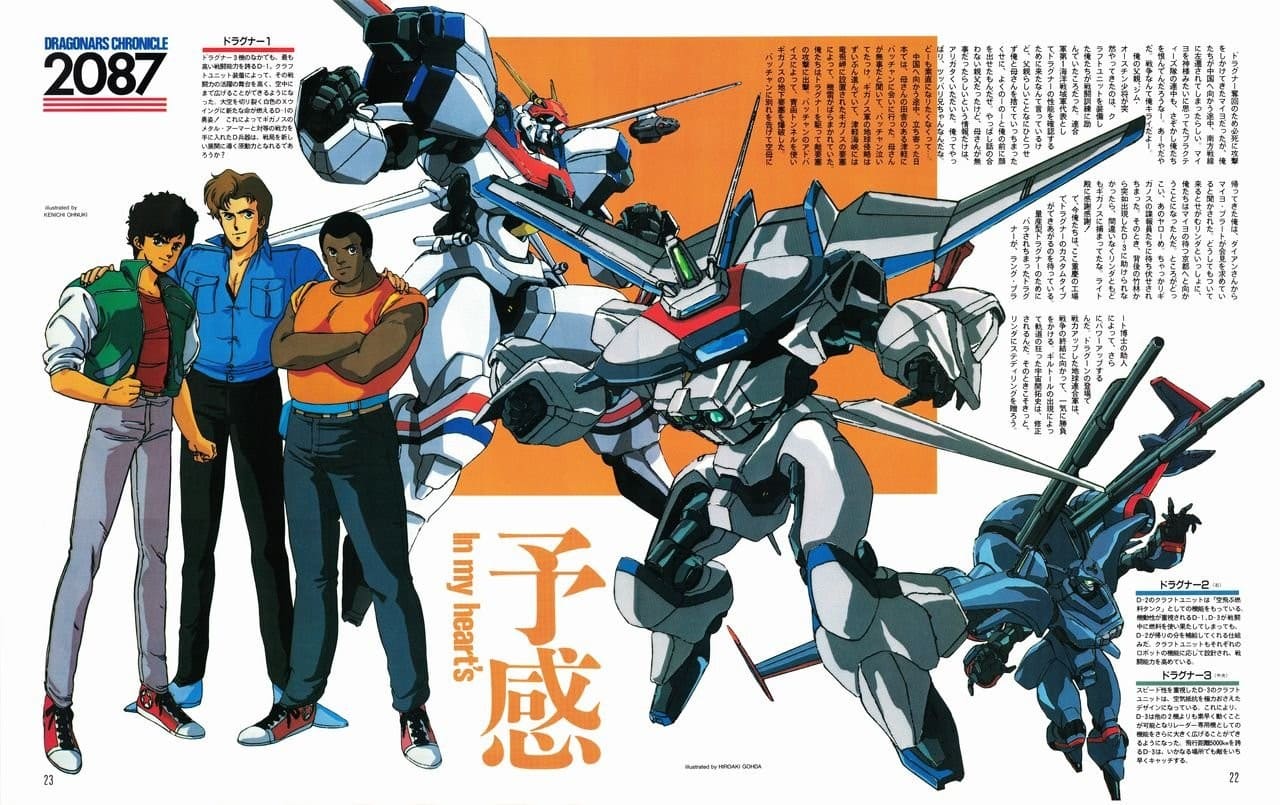 Check out more recommendations: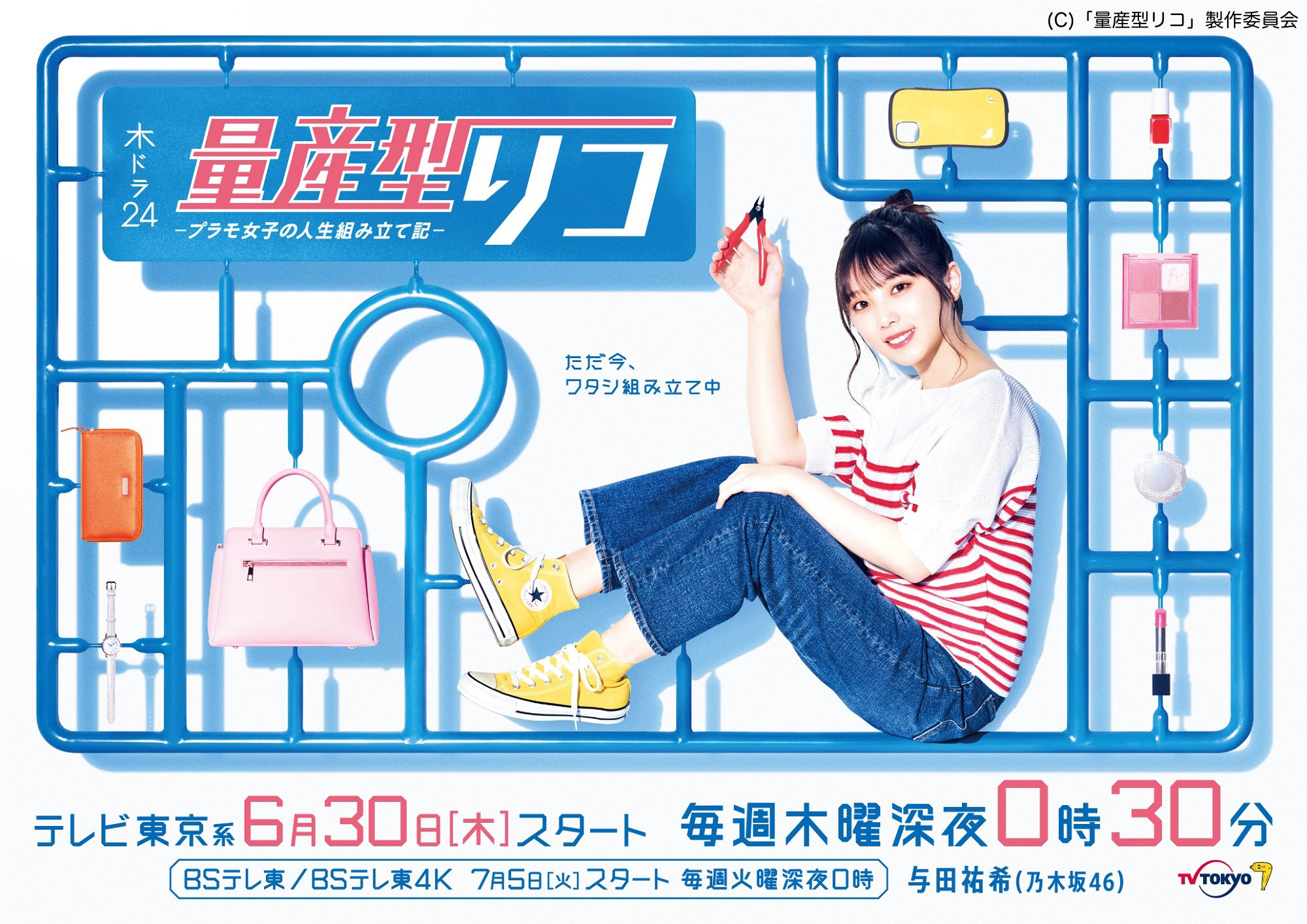 A series about building regular model kit, and using them to find inspiration in life. A very uplifting and chill series for mecha fans to change their perspective on their hobby.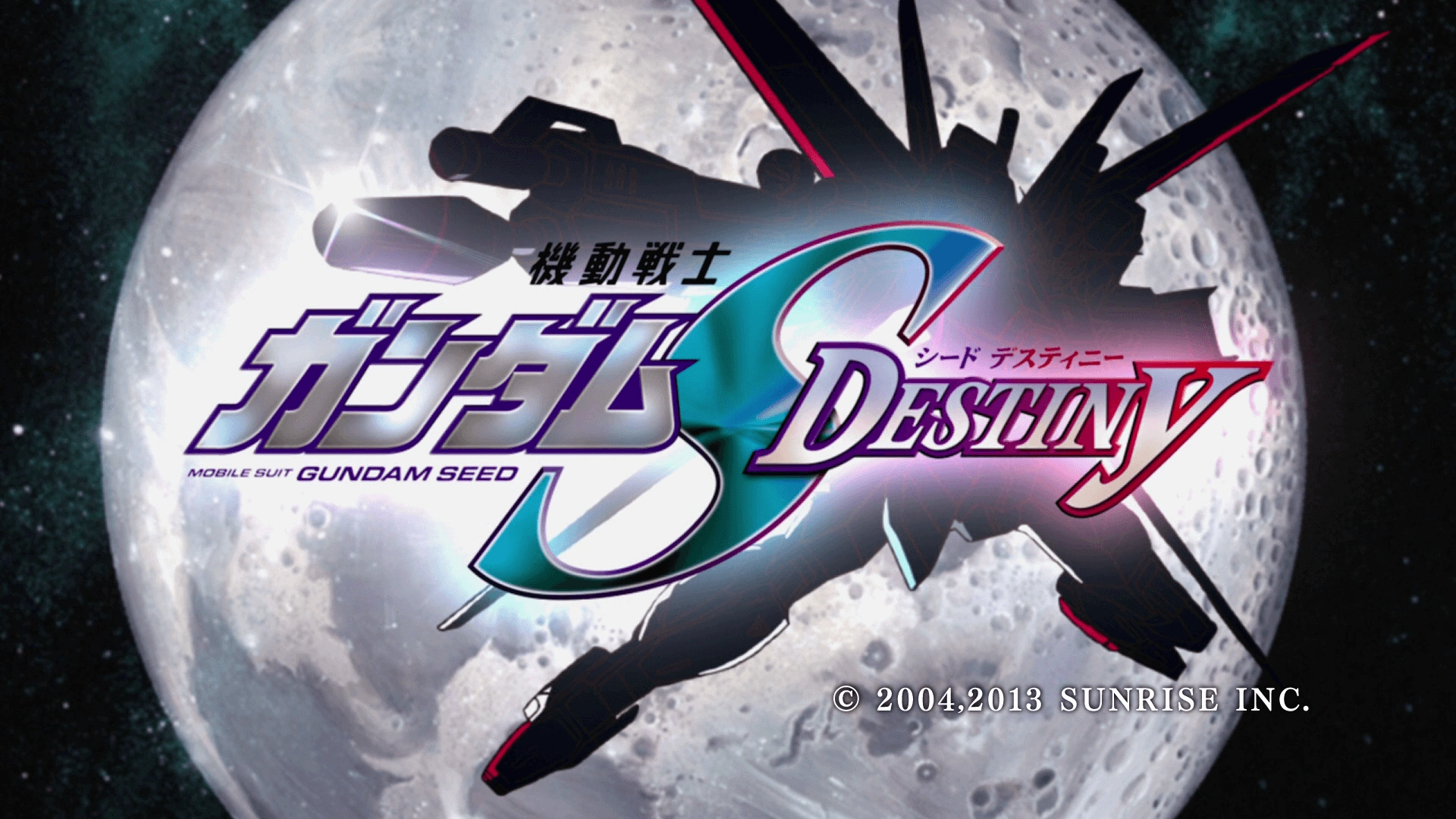 The sequel to SEED – a series that brought Gundam on top of the radar. Destiny is a sequel that earned both the intense love and hate within the fandoms.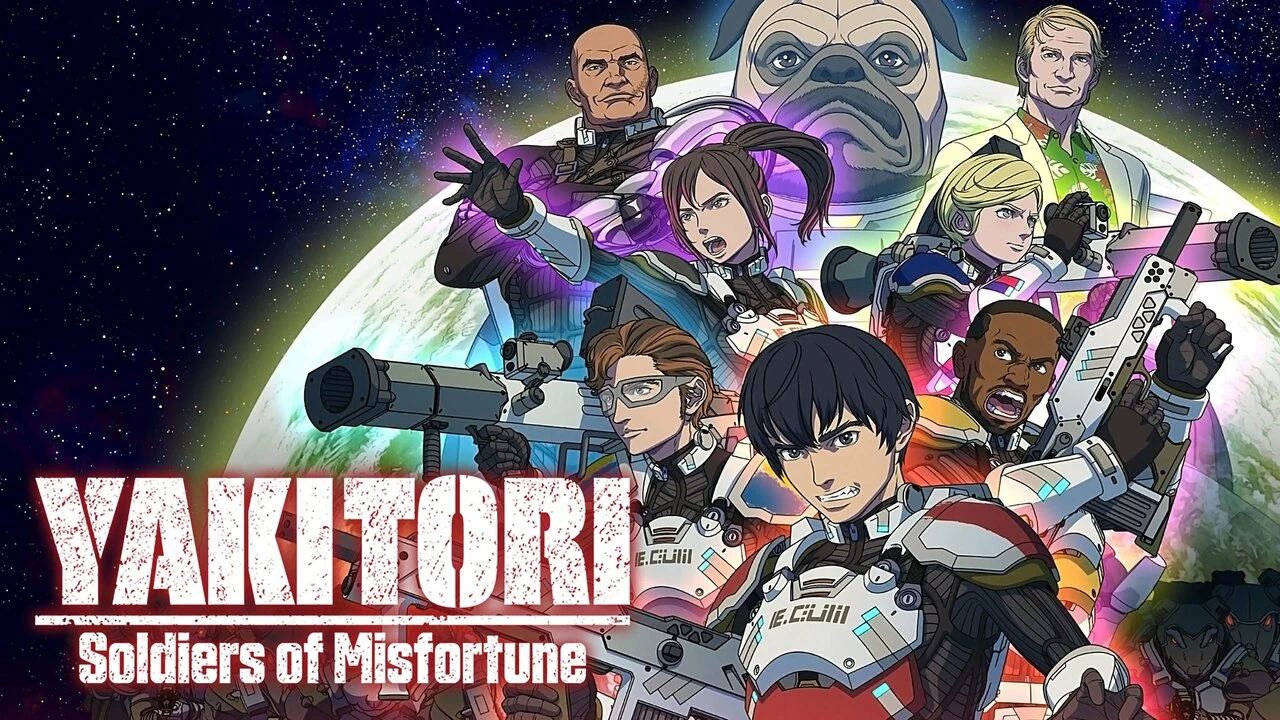 An anime adaptation of a sci-fi novel with the same name, Yakitori really stir up the scene with its unusual storytelling and animation style. However, the characters really hold the series up.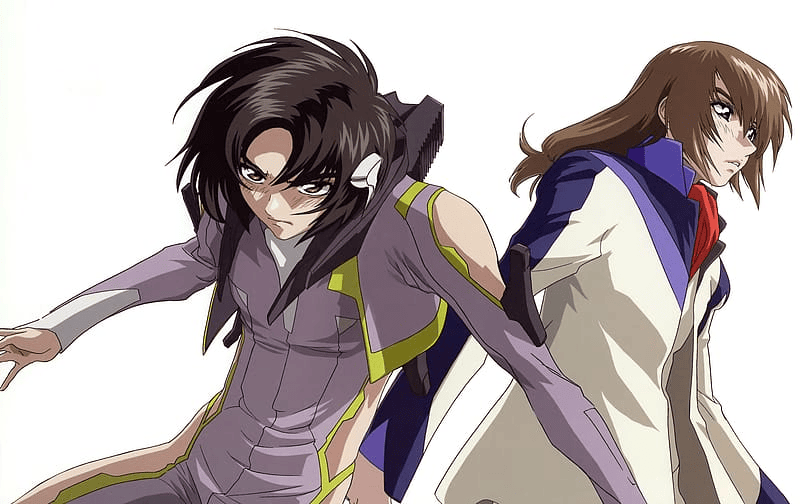 A Fafner novel written by Tow Ubutaka – the person who understand Fafner the most. Explore Kazuki's POV and his relationship in a way you've never seen before.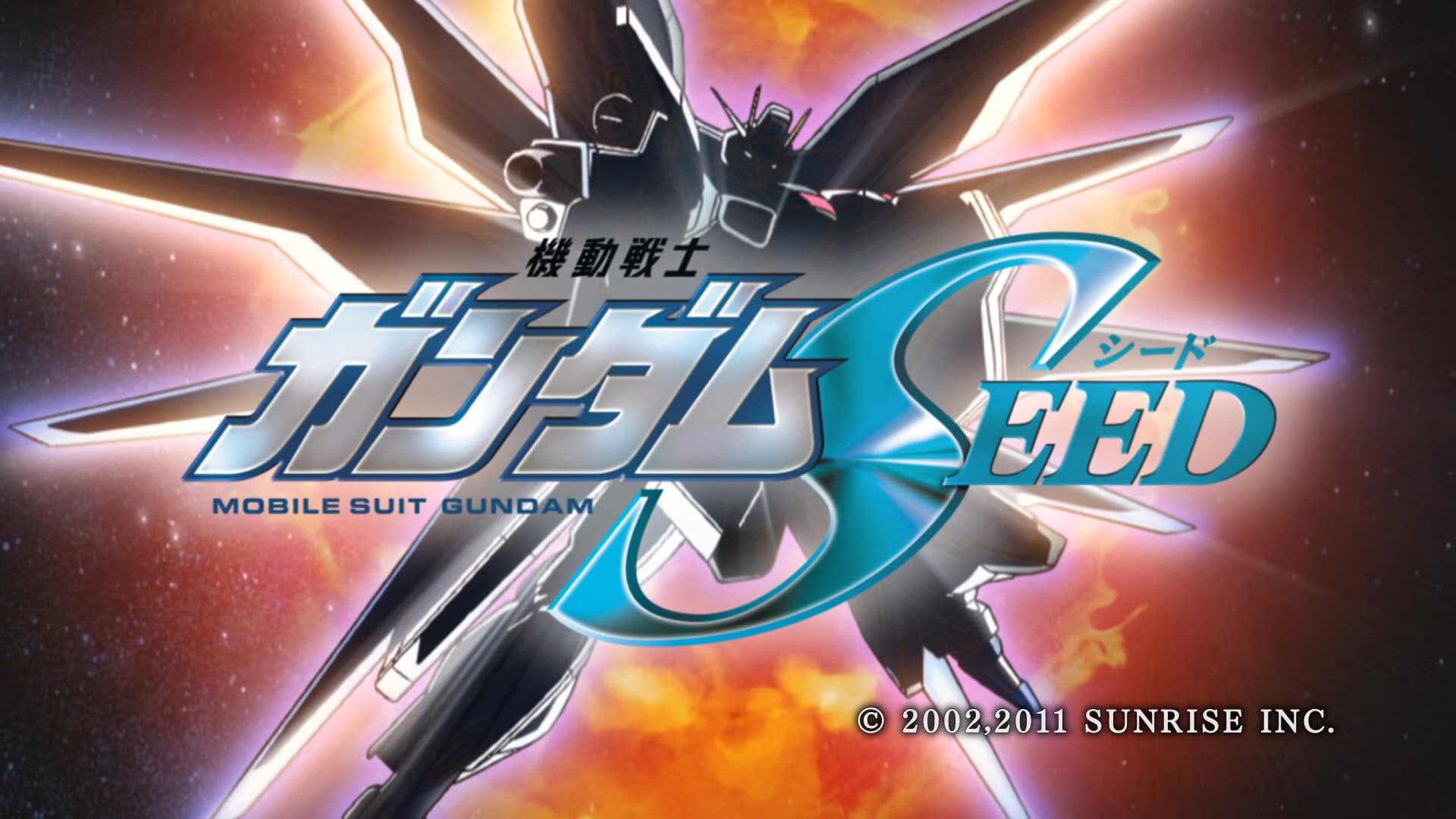 A new Gundam for a new era. Gundam Seed is one of the most popular modern Gundam series that has fans all around the world. And it also received much love from Sunrise as well.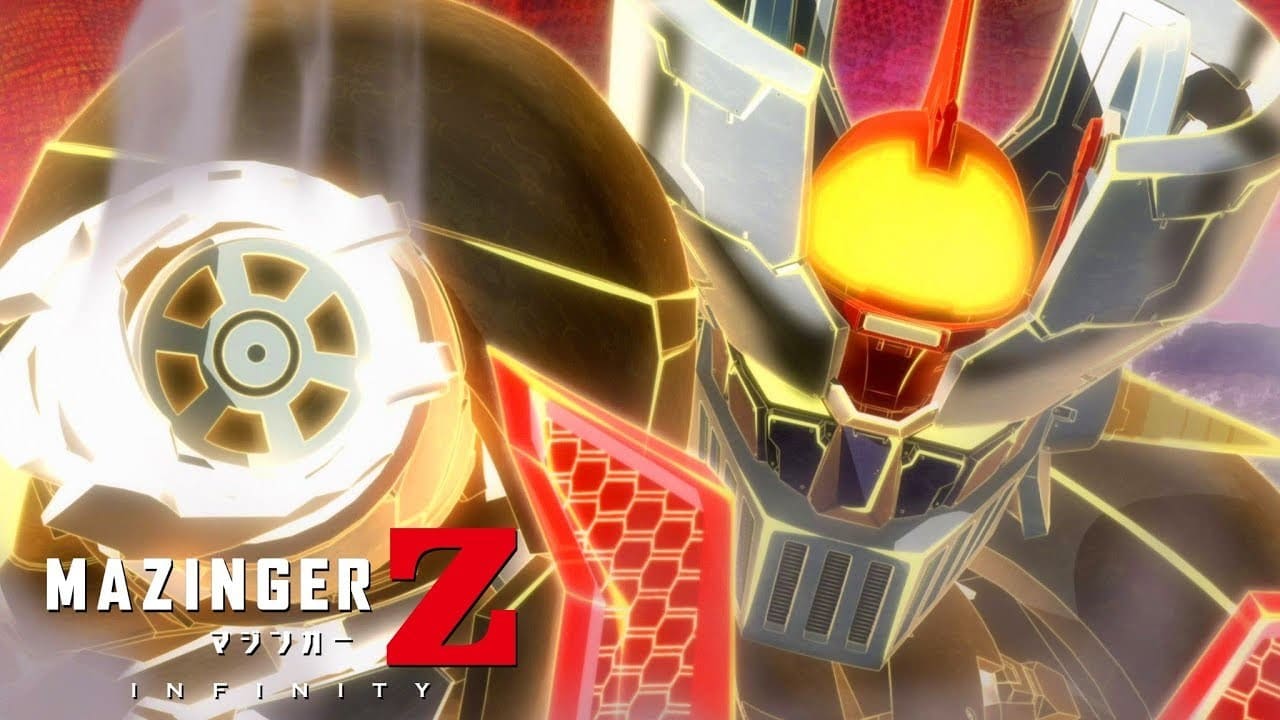 A love letter to commemorate the pioneer of the Mecha genre, Mazinger Z Infinity remind us of the conviction and justice that the Iron Castle had, is, and will stand for.

A badass and action-packed super robot series with an age-gap marriage between the two main characters. A hearth-throbbing and passionate tale about love and perseverance.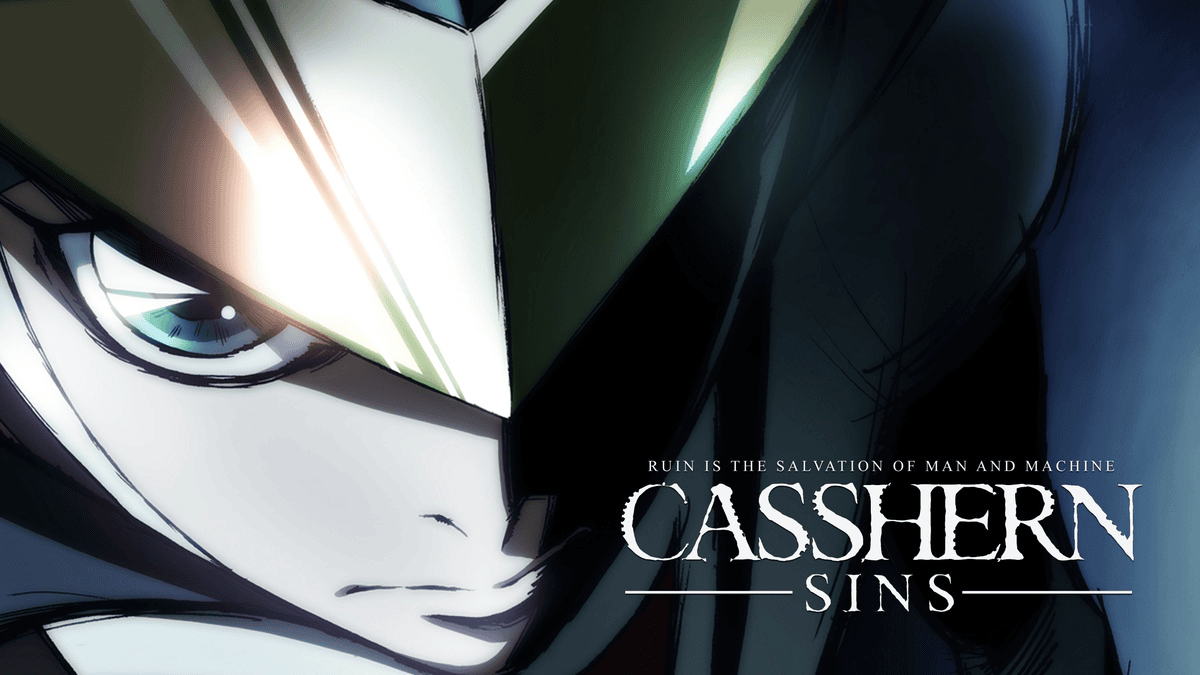 A new story of the boy who awoken a machine. Casshern Sins follow a conflicting young man in a world where life seems meaningless, yet everyone yearn for it anyway.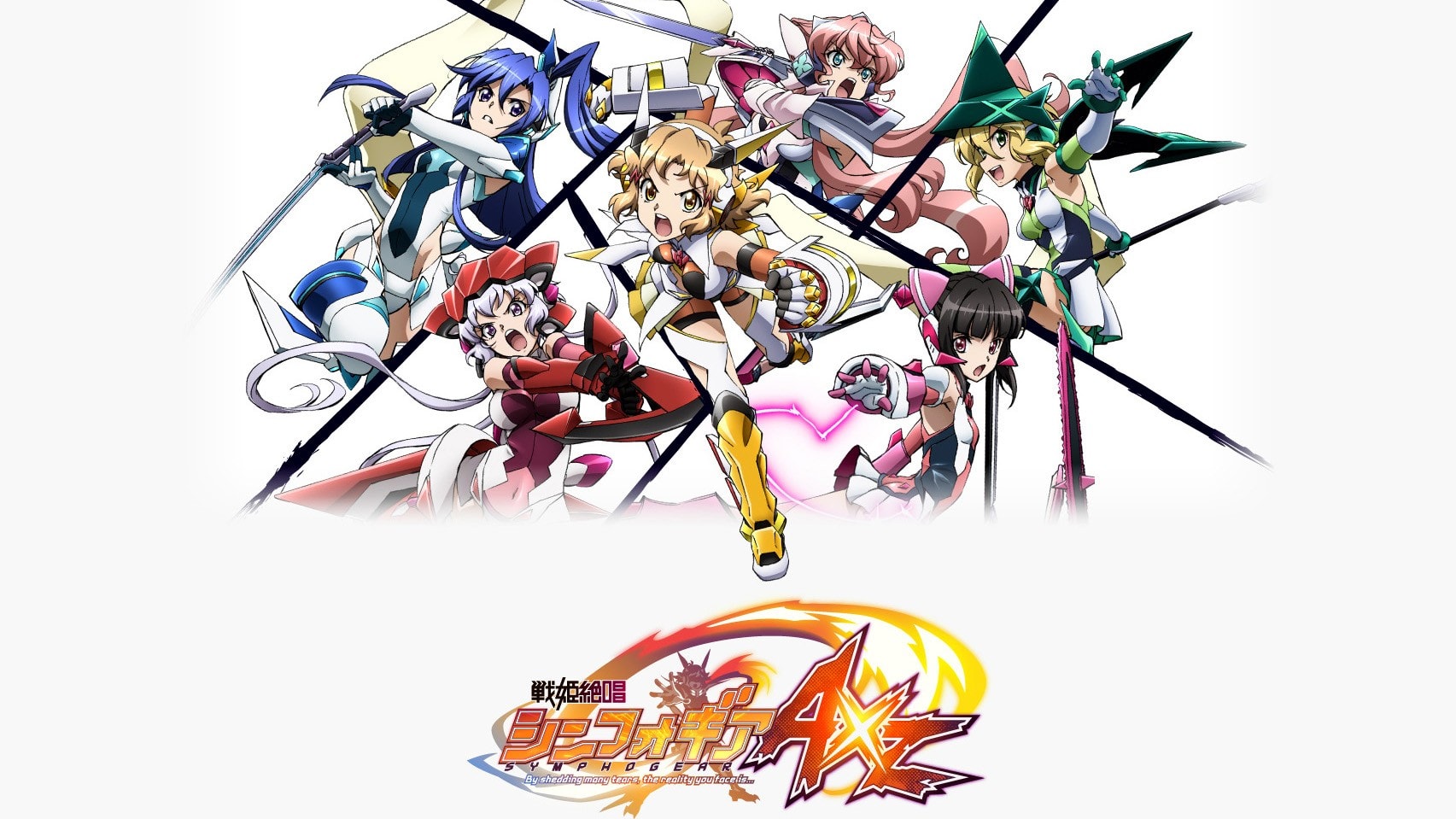 Just when things have calmed down, the Gear Users once again face an apocalyptic threat from a mysterious high order. This put Hibiki and her friends at risk once more.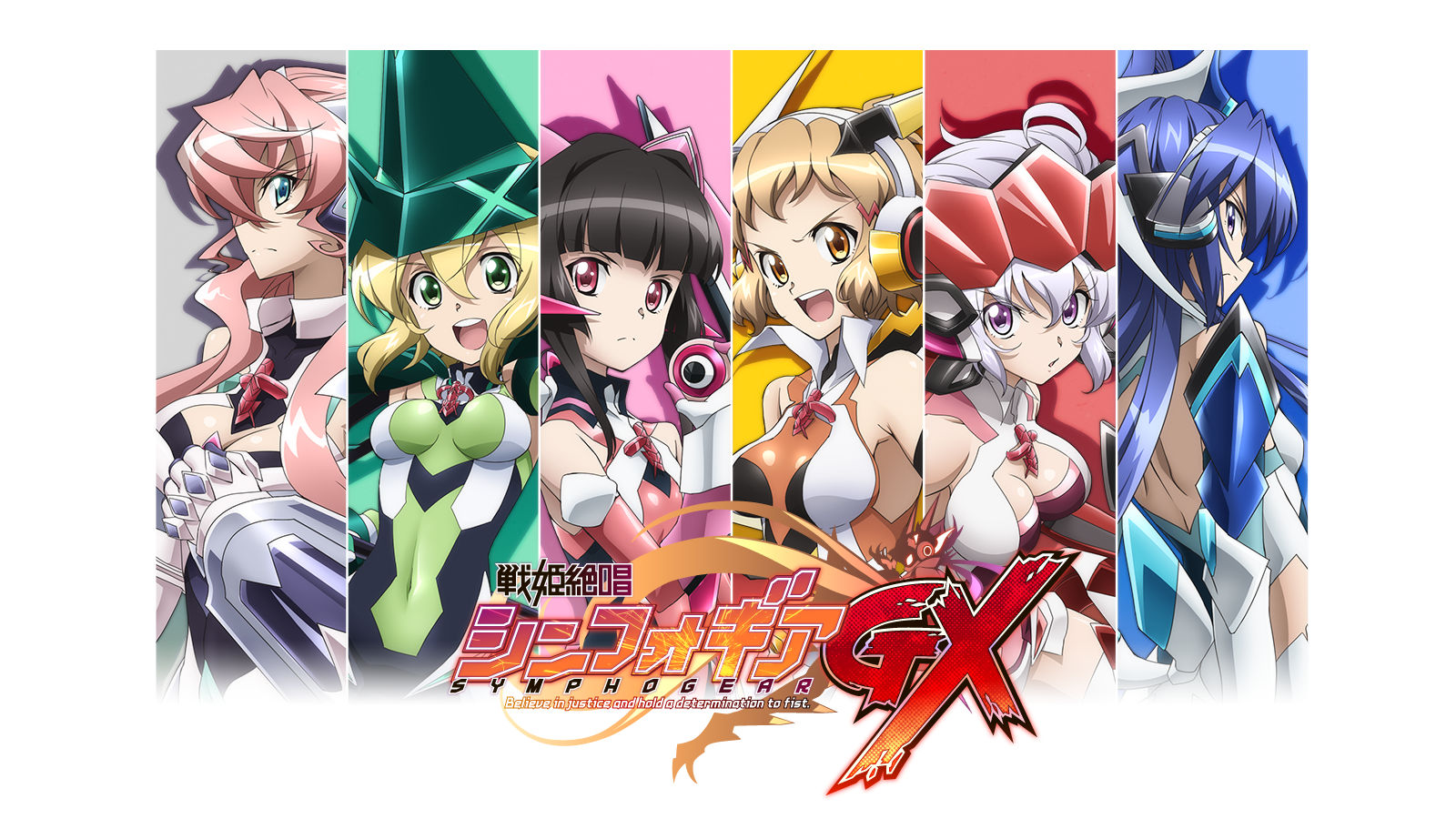 New threats emerged to threaten the world. But new allies also appear to bring the Gear's songs to a new level. A new battle await the girls!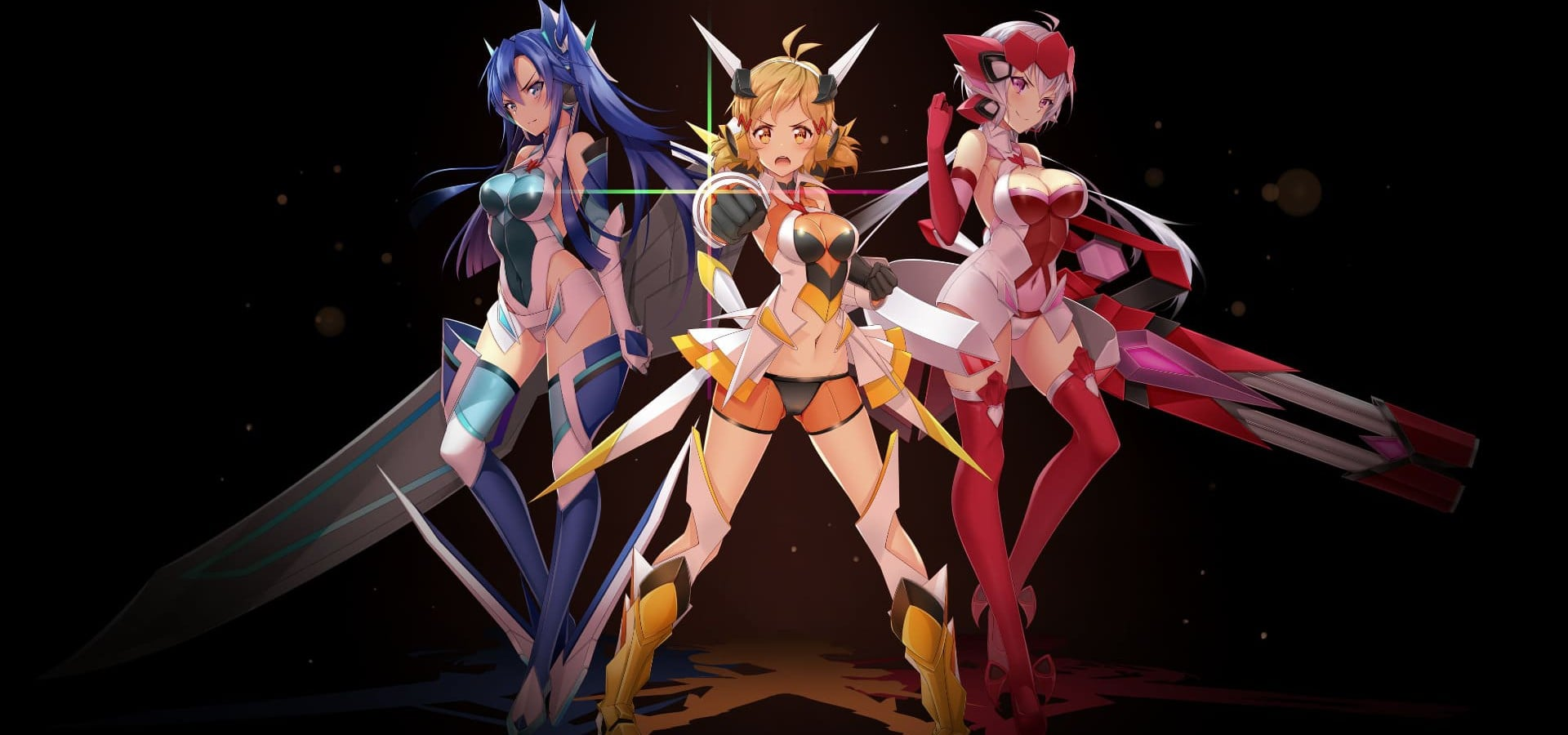 Mahou Shoujo x Tokusatsu combined with plenty of mecha references, Symphogear bring us an audio and visual experience that is just the beginning. of a great franchise.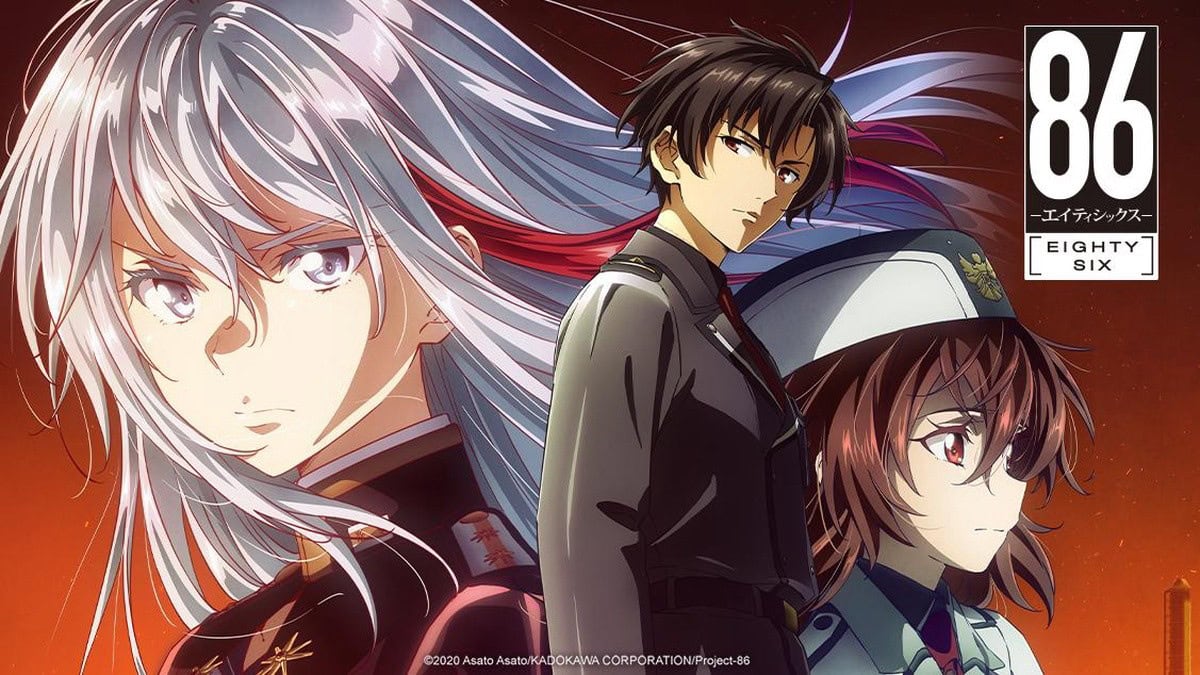 A new nation, a new story, a new battlefield. The reborn Eighty Six must choose between a life of peace or death. Will the Reaper be able to move on?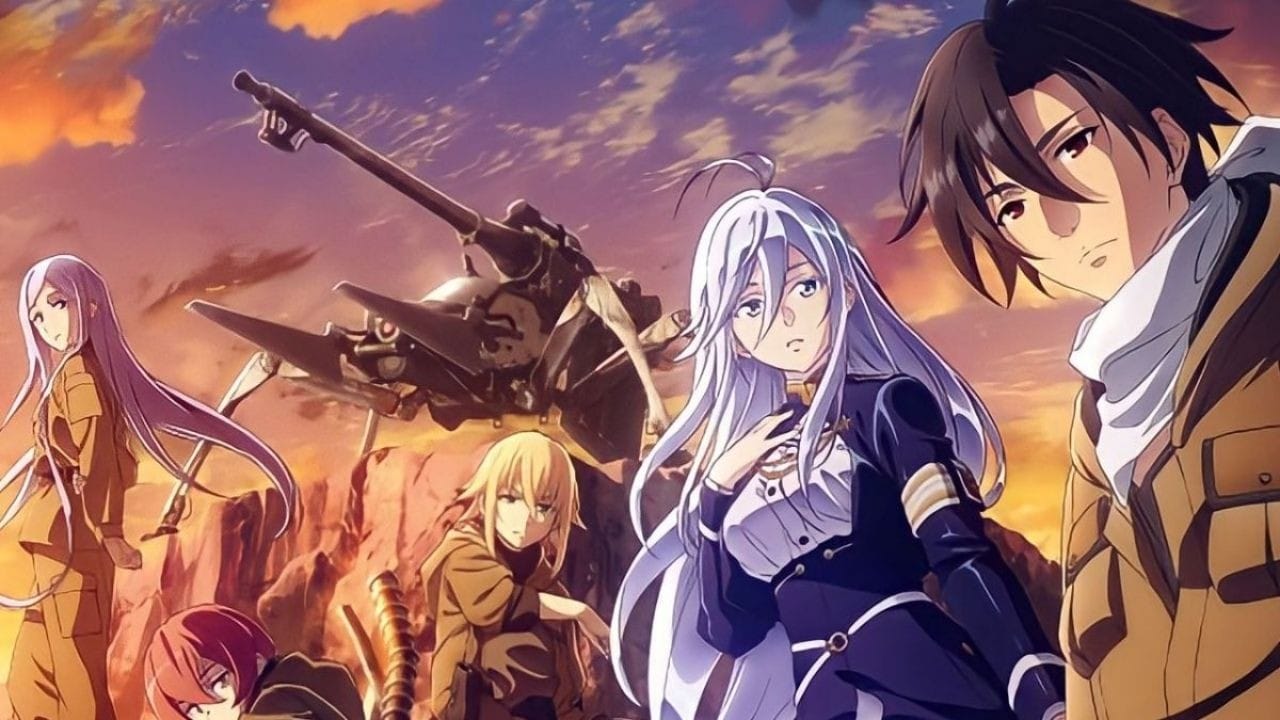 The depressing, gripping yet hopeful world of Eighty Six brought to life with A-1's adaptation. The vision of Asato receives a depiction so emotional like no others.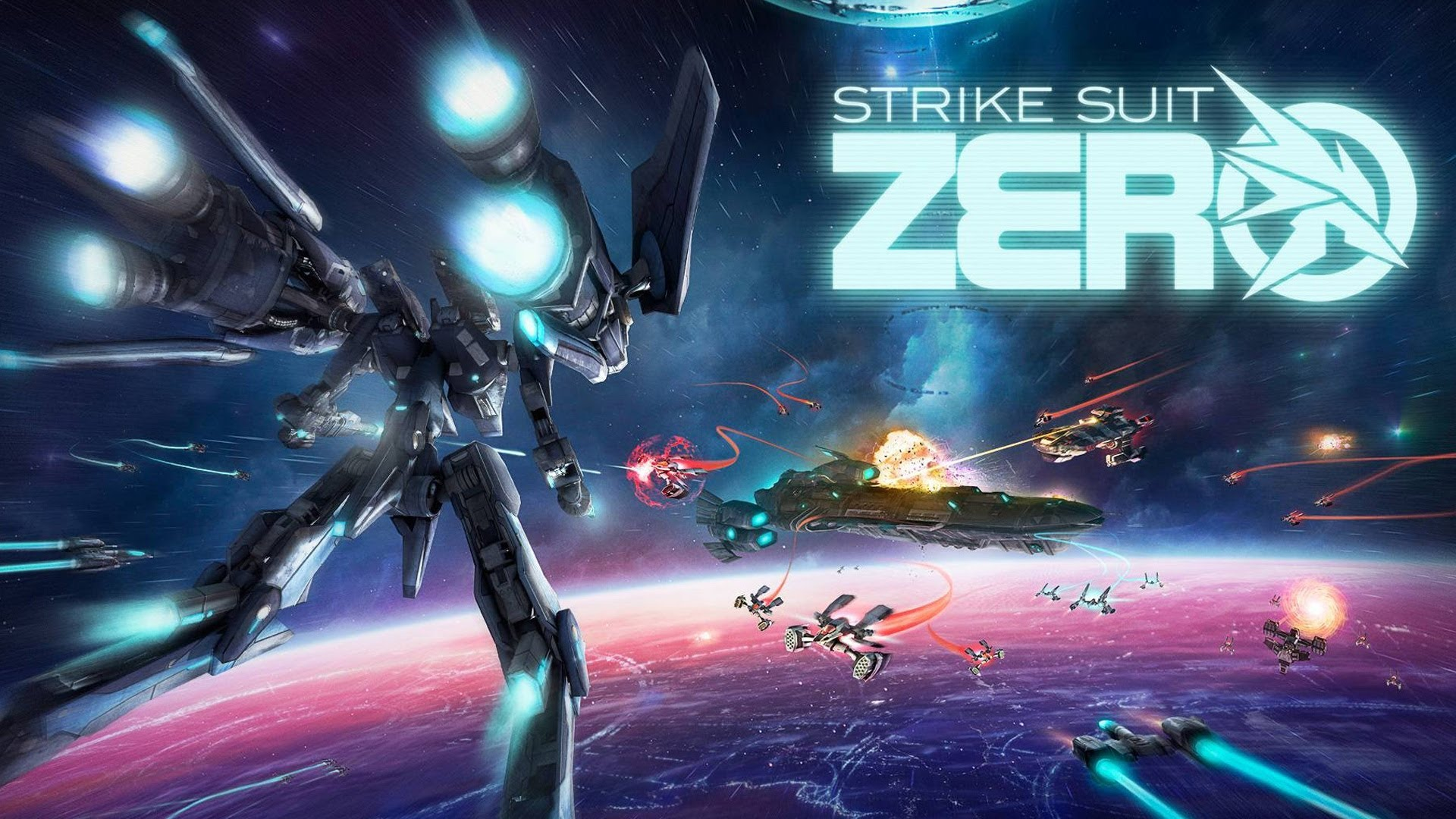 A fun dogfight experience with some mecha combat thrown into the mix, Strike Suit Zero scratches some of that Macross action game that PC gamer has been wanting.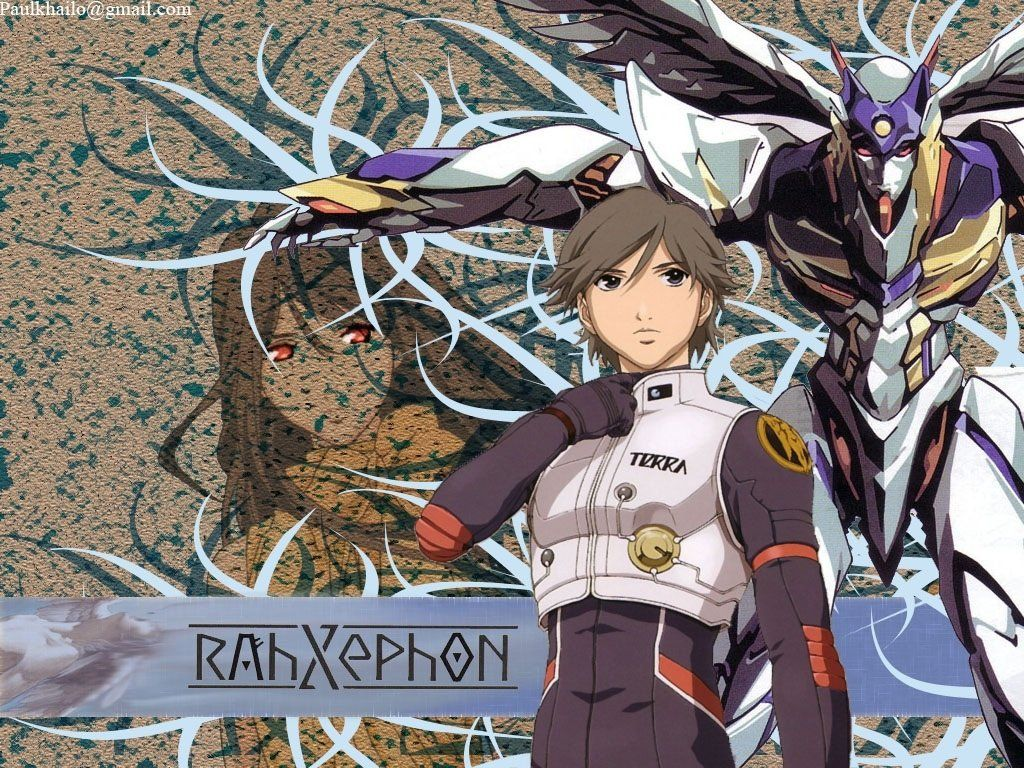 With his life completely smashed apart and turned upside down, teenage boy Ayato had to navigate a new world while being the key to control the winged giant RahXephon.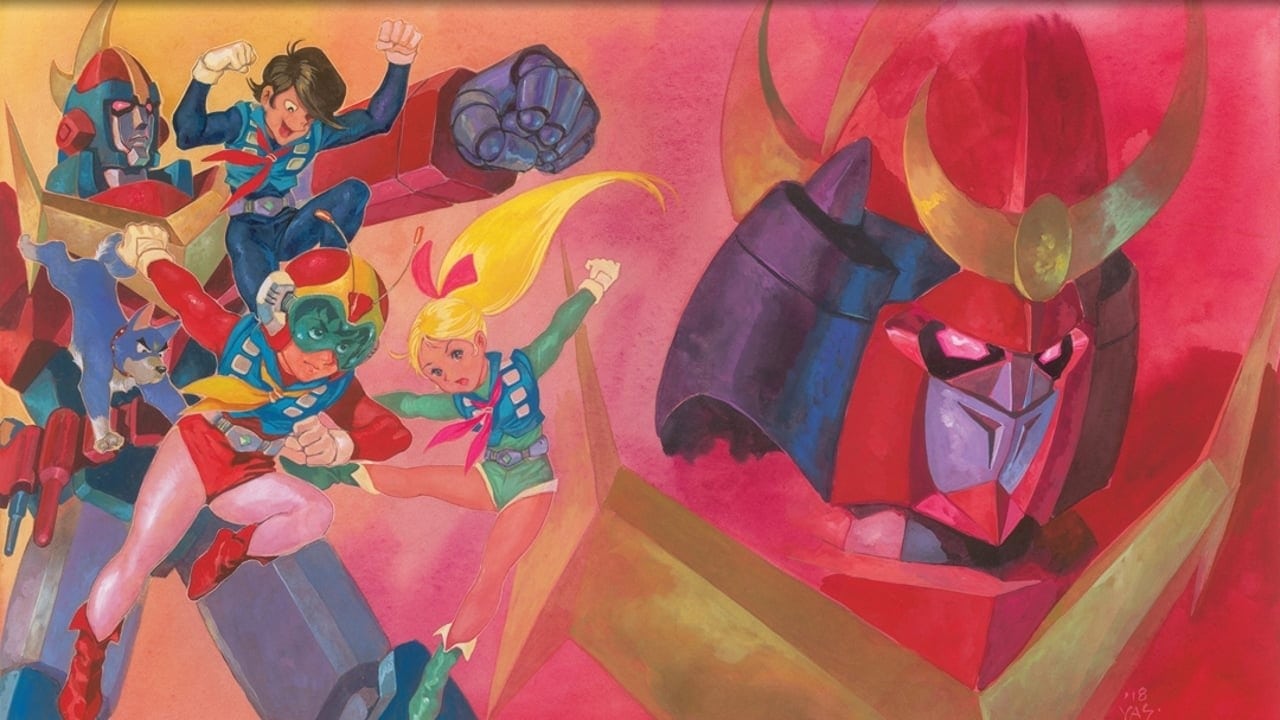 Not just your usual 70s Super Robot, Zambot 3 is more than just a battle between good and evil, but also about endurance, perseverance and the unyielding heart to do what's right.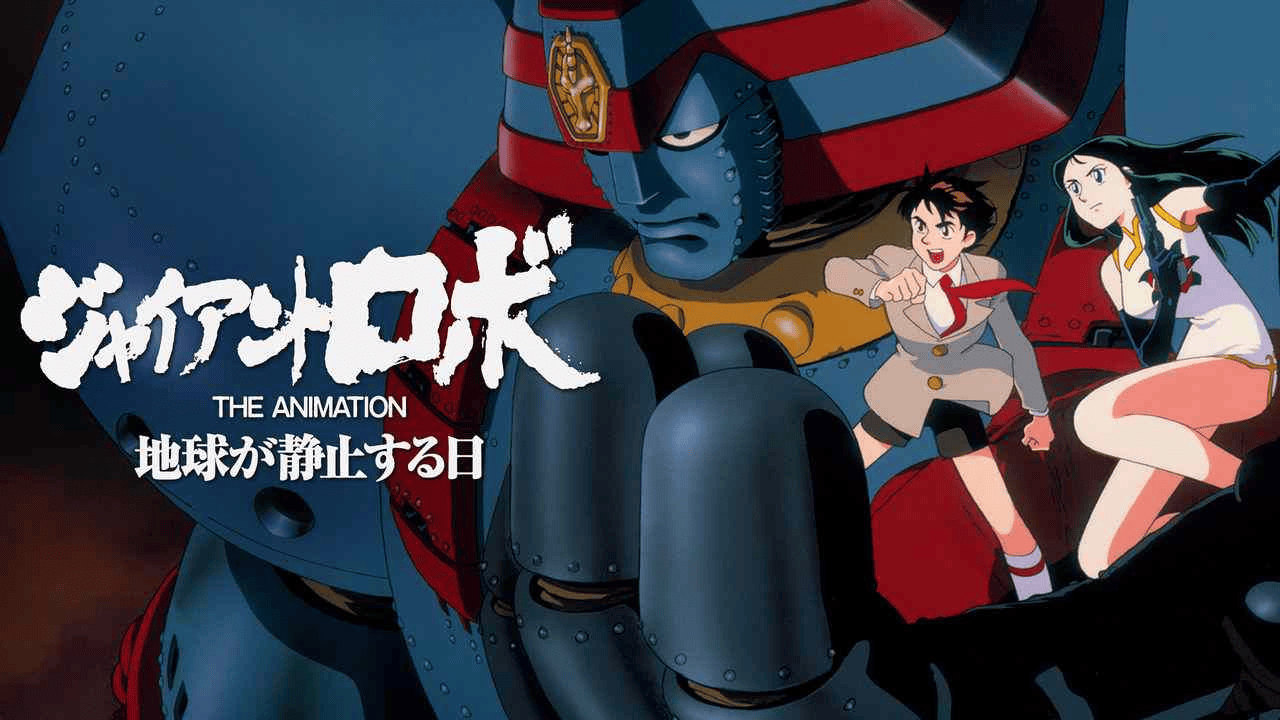 Expanding upon the original work of Yokoyama-sensei, GR: The Day The Earth Stood Still introduces a world where the supernatural and super-technology co-exist. And in the midst of that is a Giant Robo.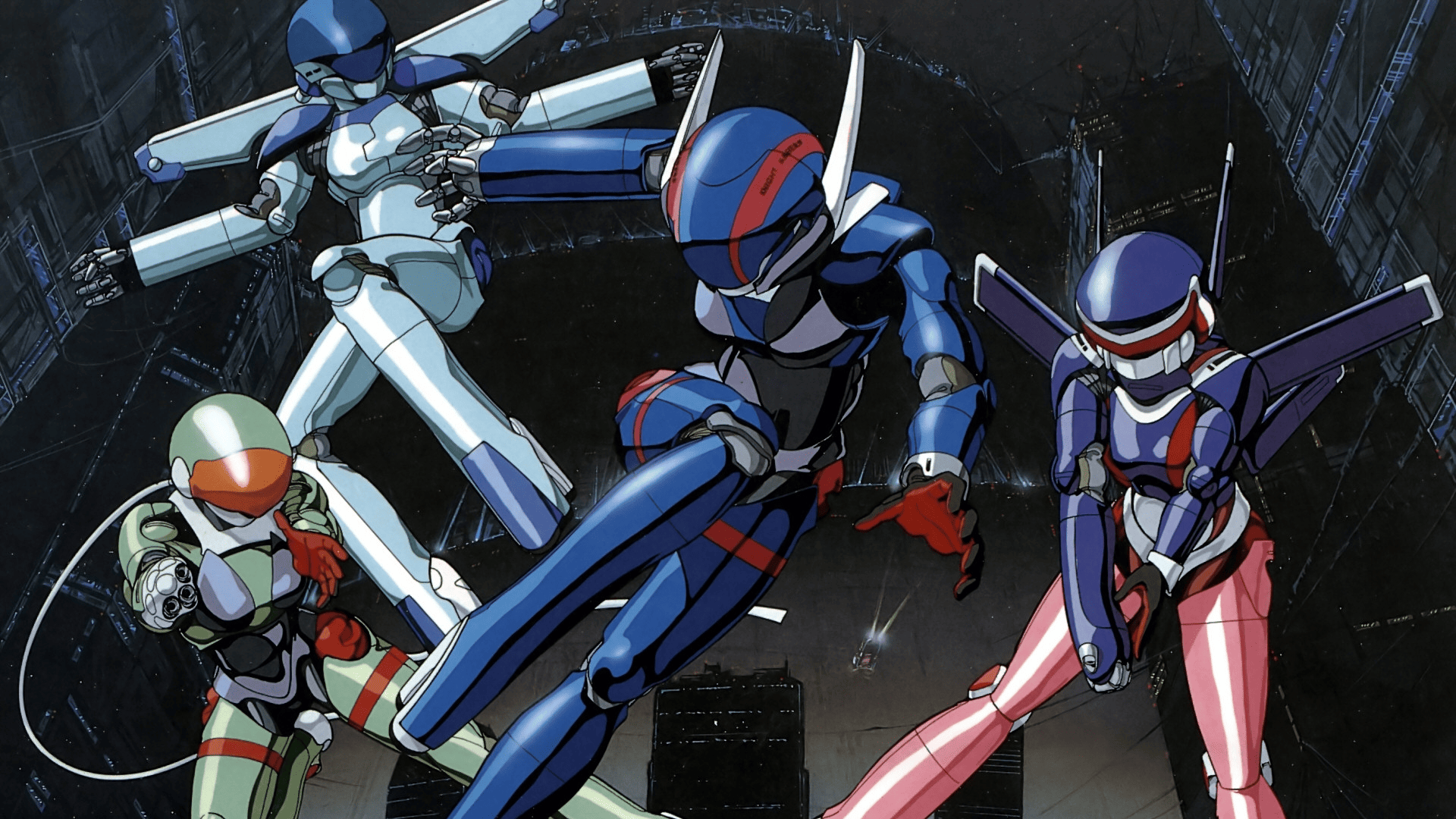 If you fancy beautiful girls cladded in sleek power armor fighting cyborg crimes, then Bubblegum Crisis is the choice for you, with amazing 90s cyberpunk dystopia atmosphere!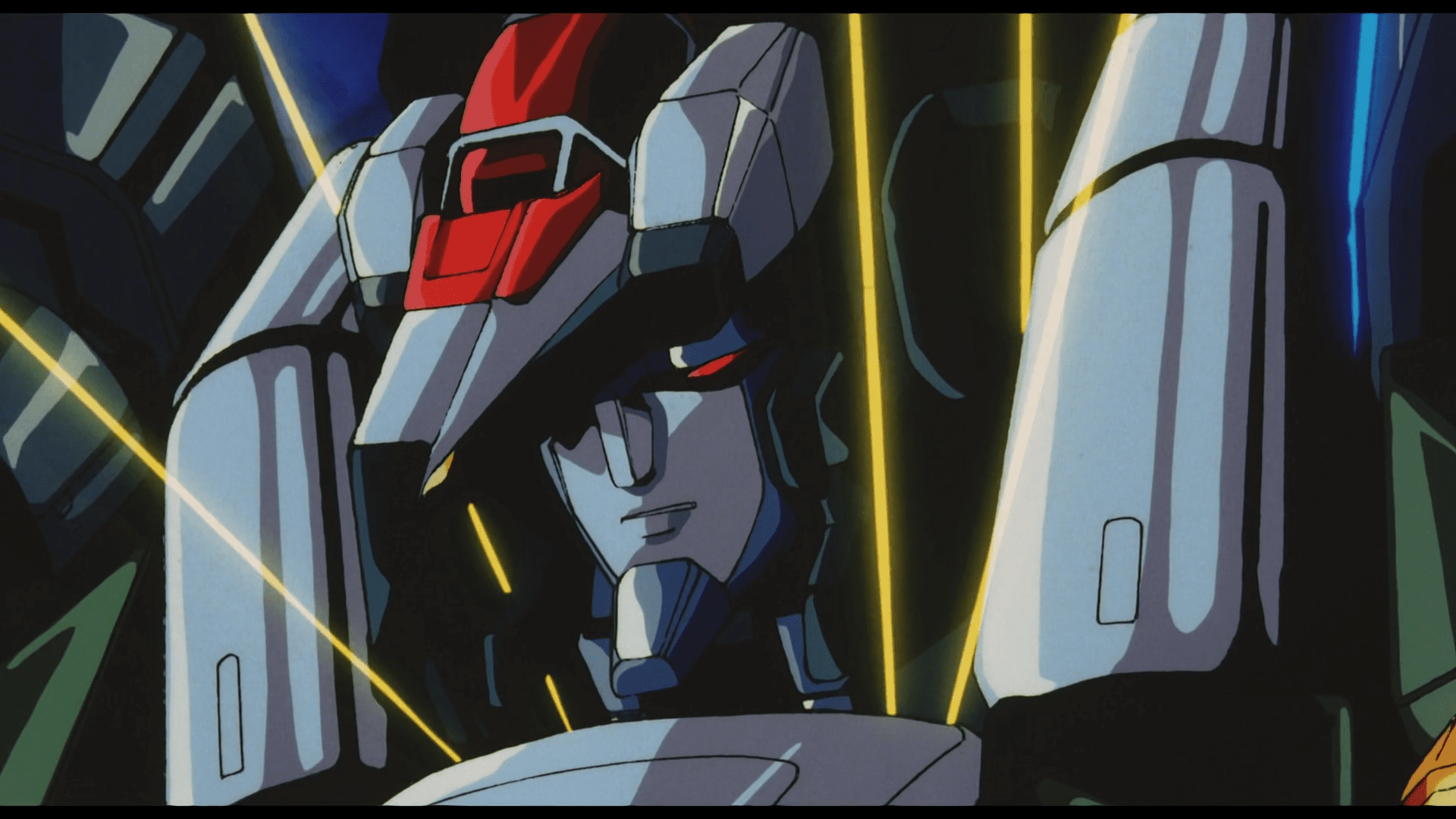 The Cyber Beast Force may have disbanded, but their burning hearts are still raging. Dancouga combines once again to fight an unexpected enemy. Is it human, or something else much more sinister?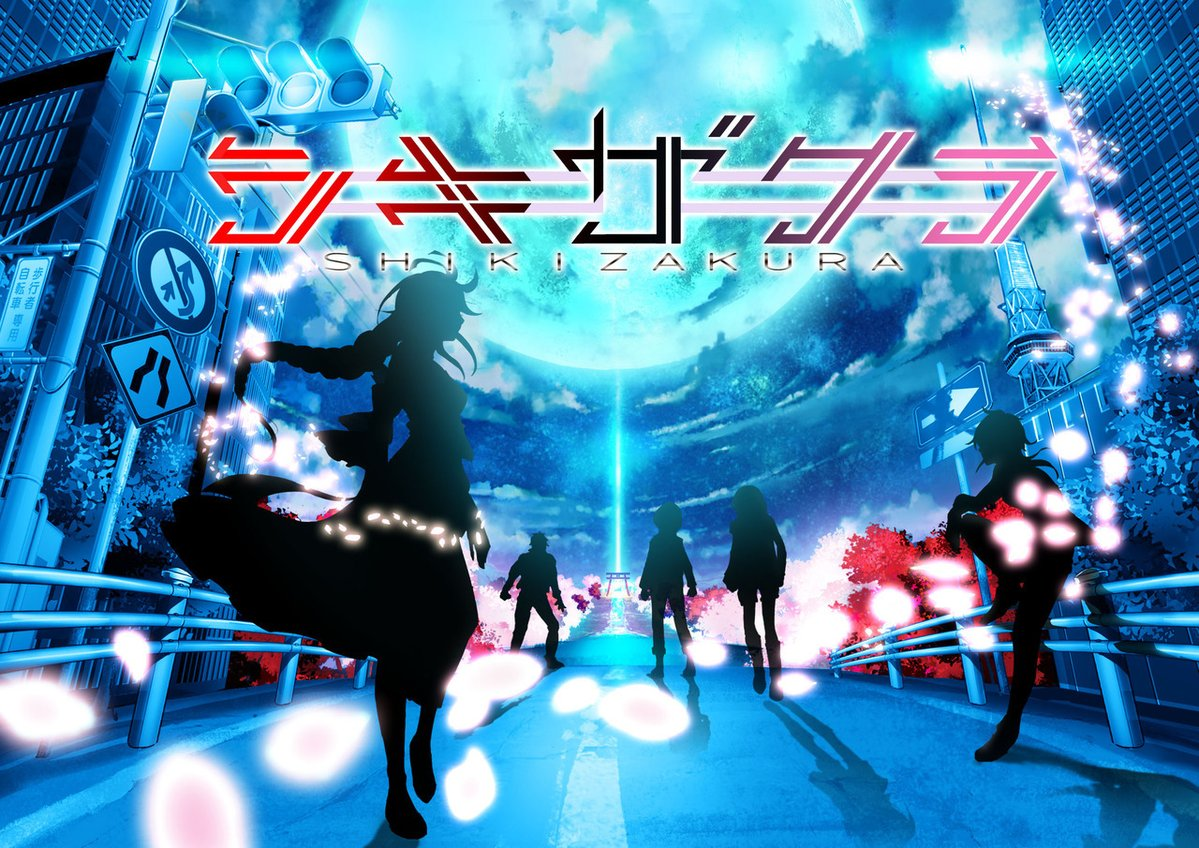 Suit up! It's time for some Oni hunting! An anime tribute to the Tokusatsu genre, Shikizakura show us the power of hope, willpower and compassion to overcome any darkness.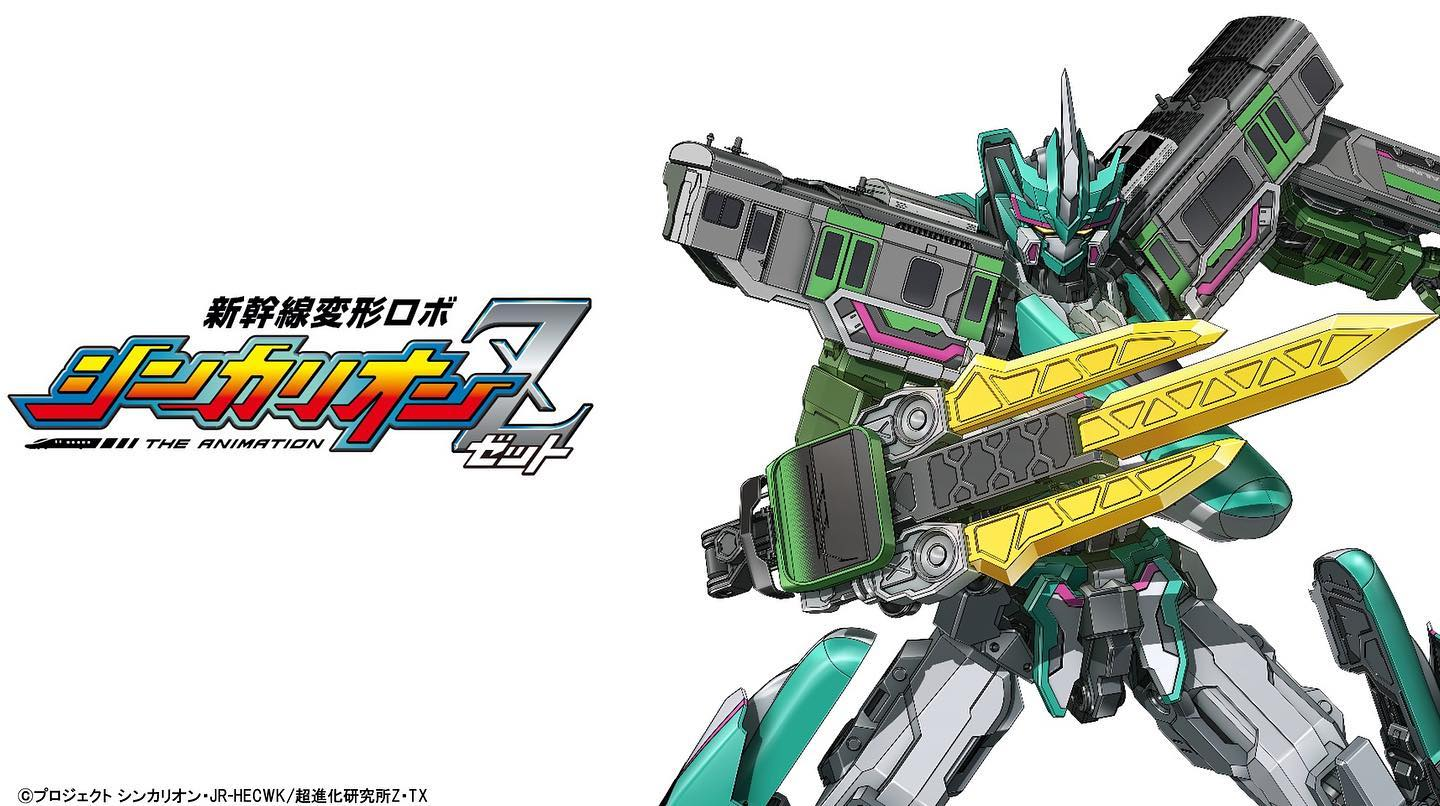 The bullet-train robot is back! Two young kids take on a new threat to protect the world. Shinkalion Z takes off after its predecessor and set itself apart from other Takara series.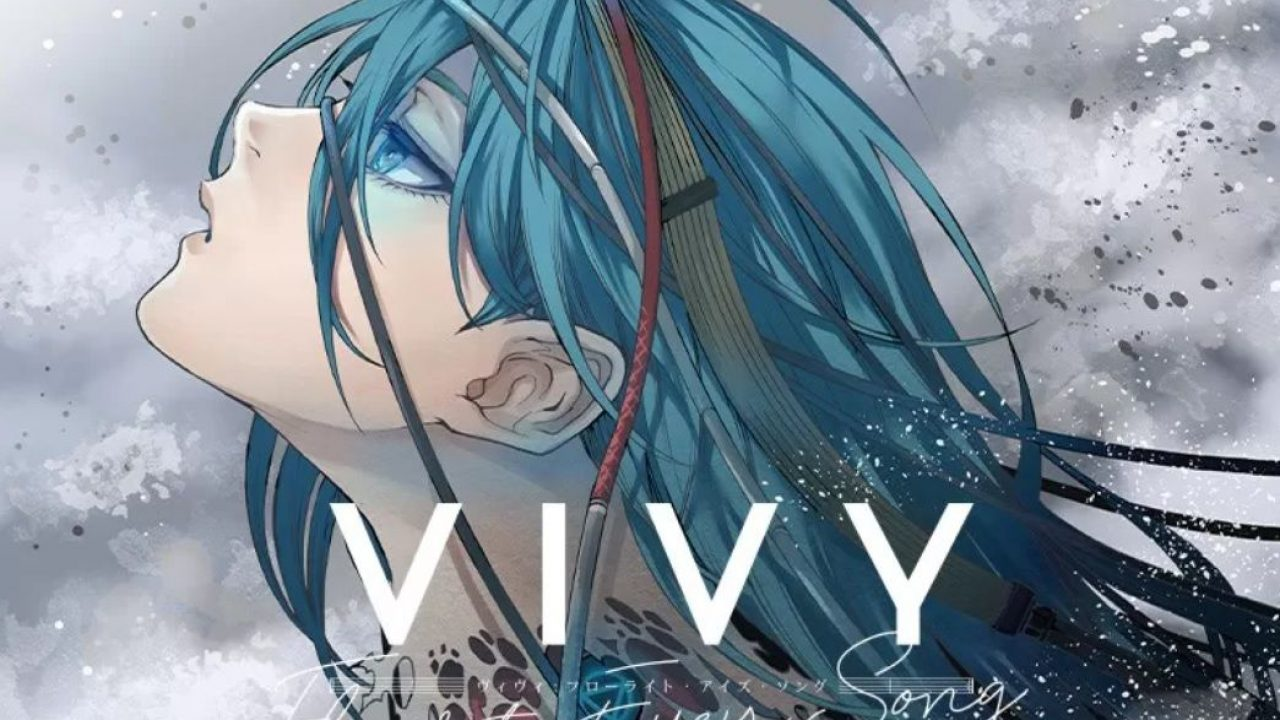 A song that rings during the apocalypse. Vivy is a bold idea involving a century of fighting and yearning. Vivy will bring your visual and auditory sense to the max!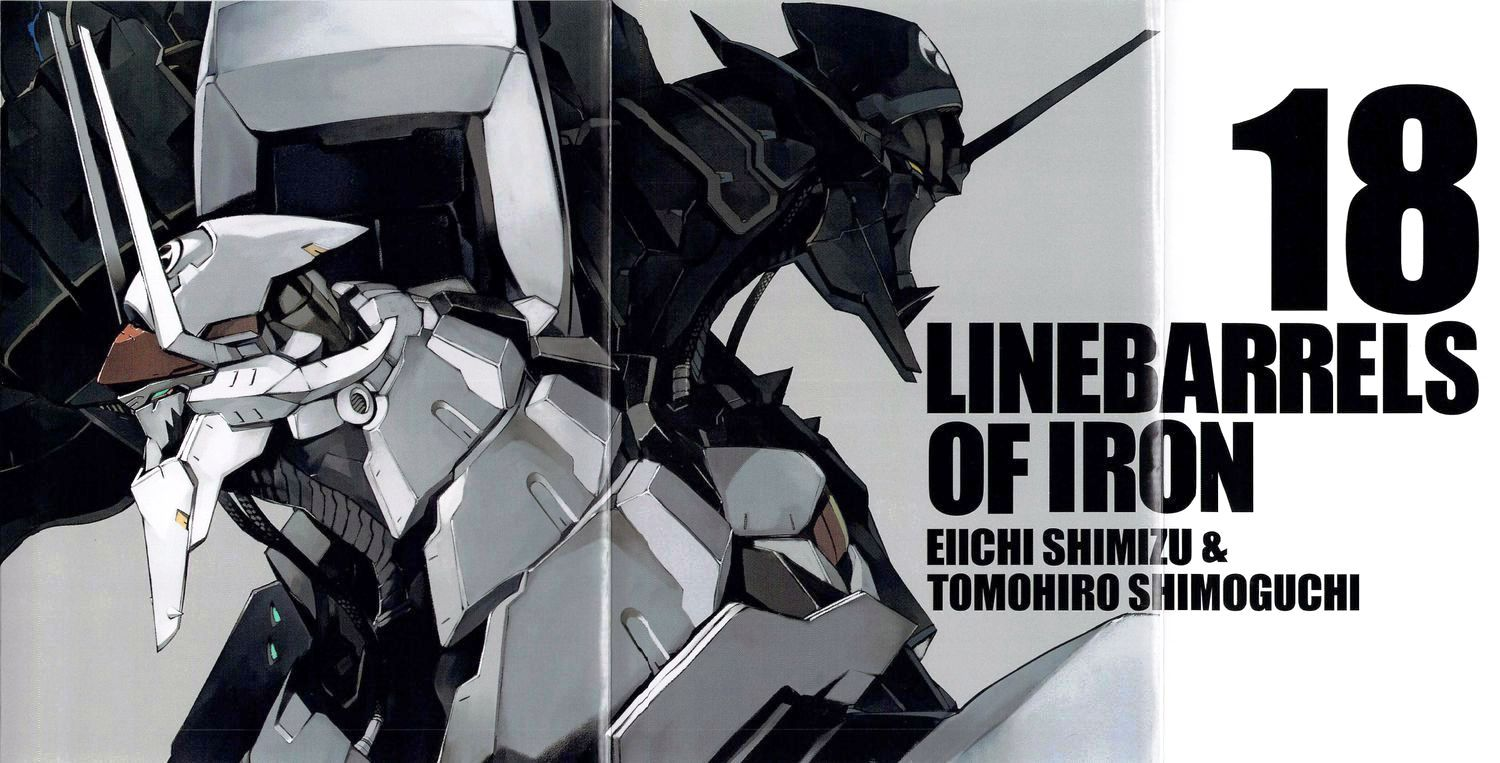 What is a true Ally of Justice? What kind of "Heroism" is worth fighting for? Linebarrels of Iron is a manga that you won't be able to put down!
Hot-blood, explosive and FIRE! S-CRY-ed tells a badass yet emotional adventure of two youths on their way to unravel the truth of a world changed forever.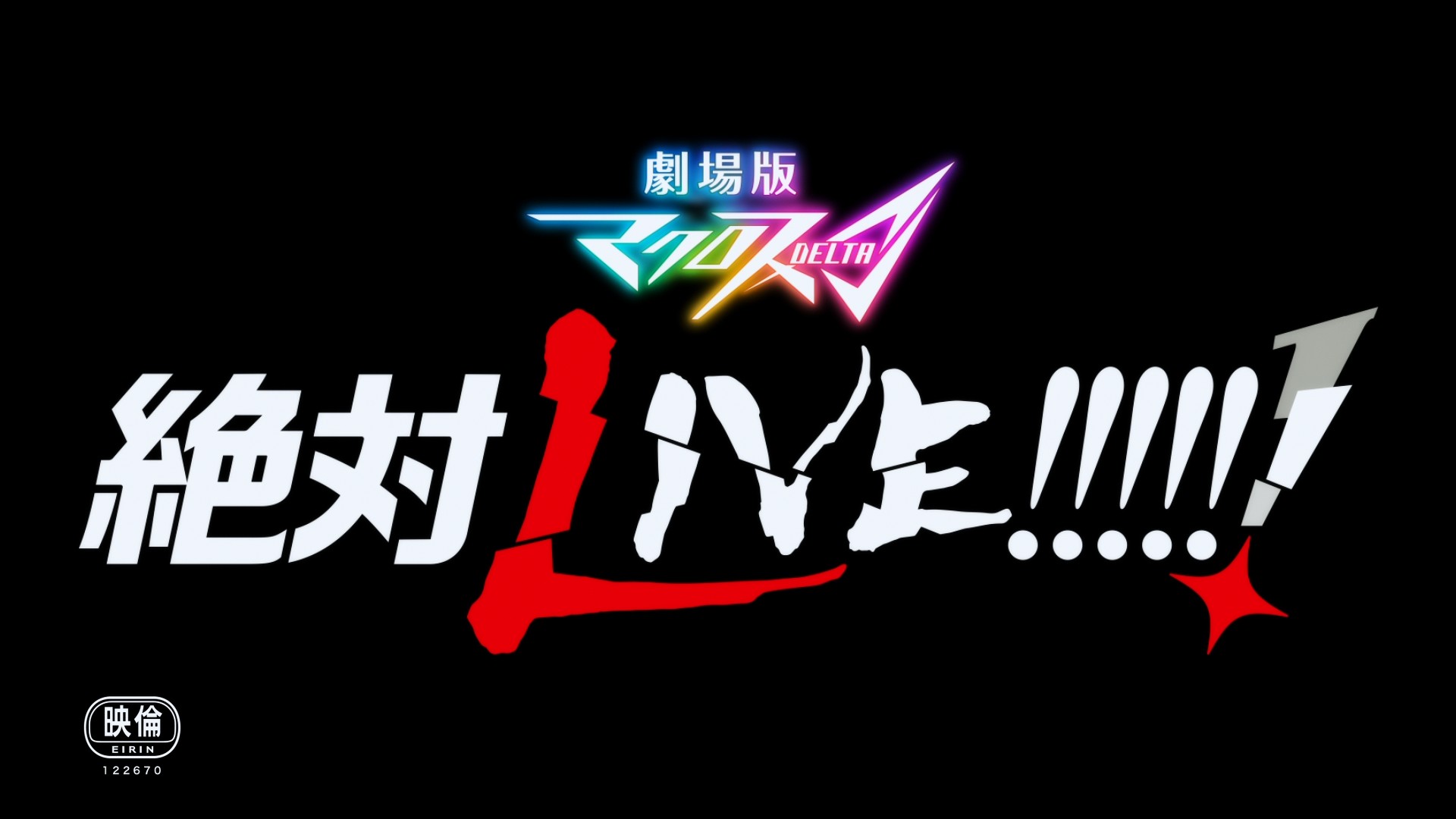 Absolute music, Absolute animation, and…Absolute LIVE! Macross Delta Zettai Live brought the emotional climax of Hayate and Freyja story to a breathtaking conclusion.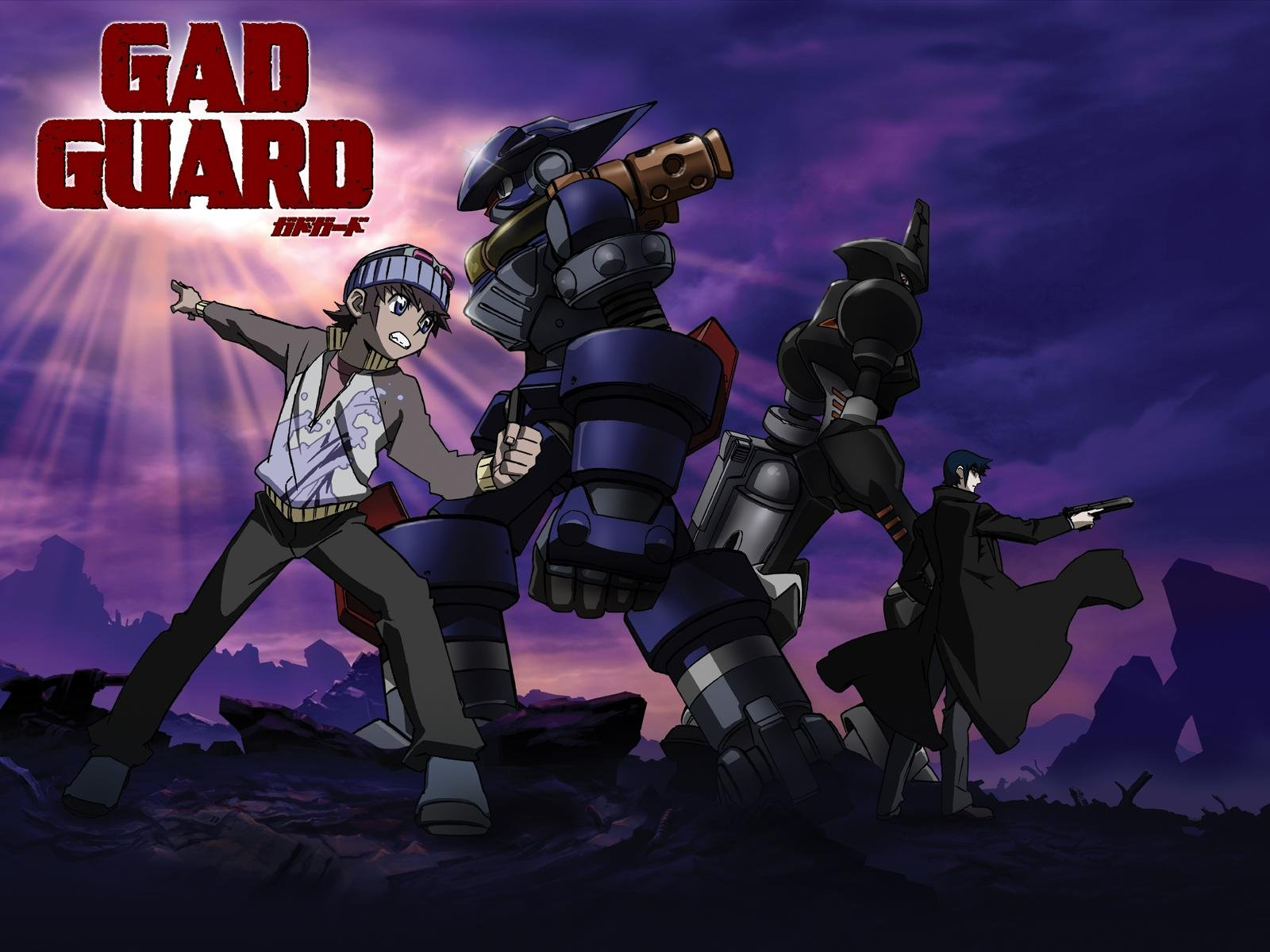 A hidden gem of a steam-punk mecha anime. Gad Guard literally start from a hidden "gem". If you fancy some noir mecha x vigilante style with awesome OST, this is the series for you.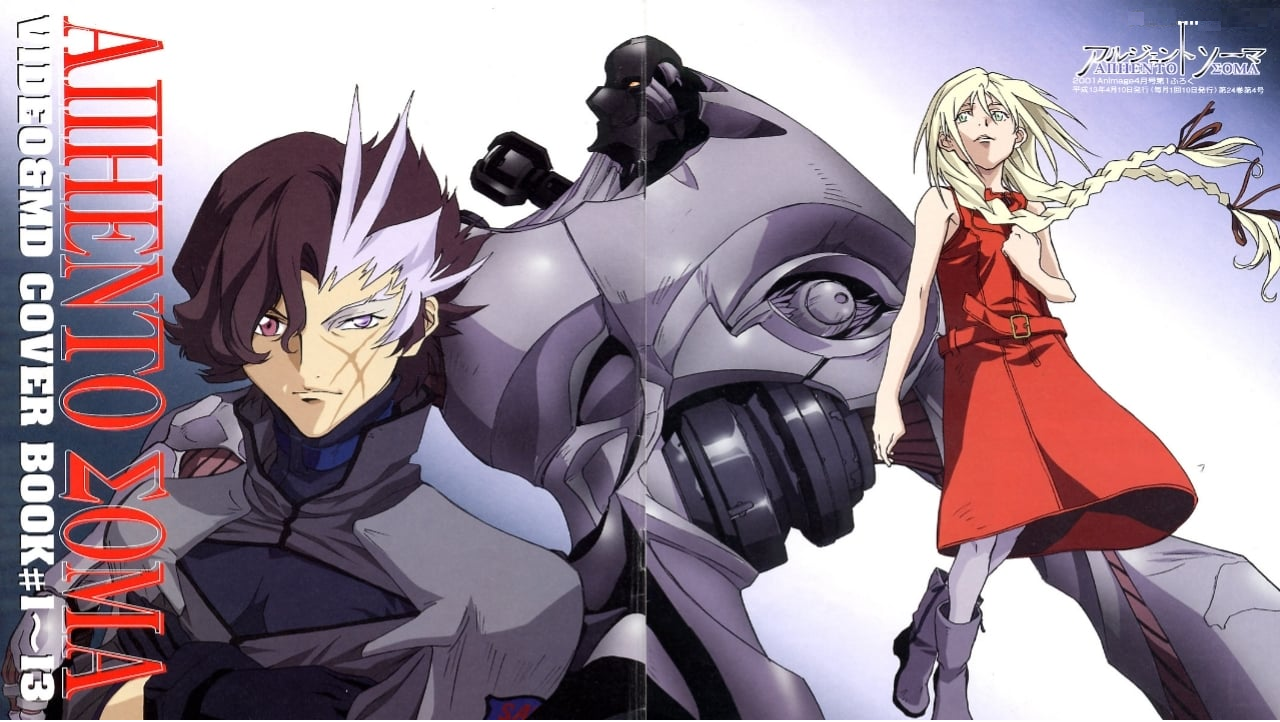 A man who lost everything decided to throw away himself for revenge. A mysterious threat from space with an unthinkable objective. Experience the masterful visual of Argento Soma.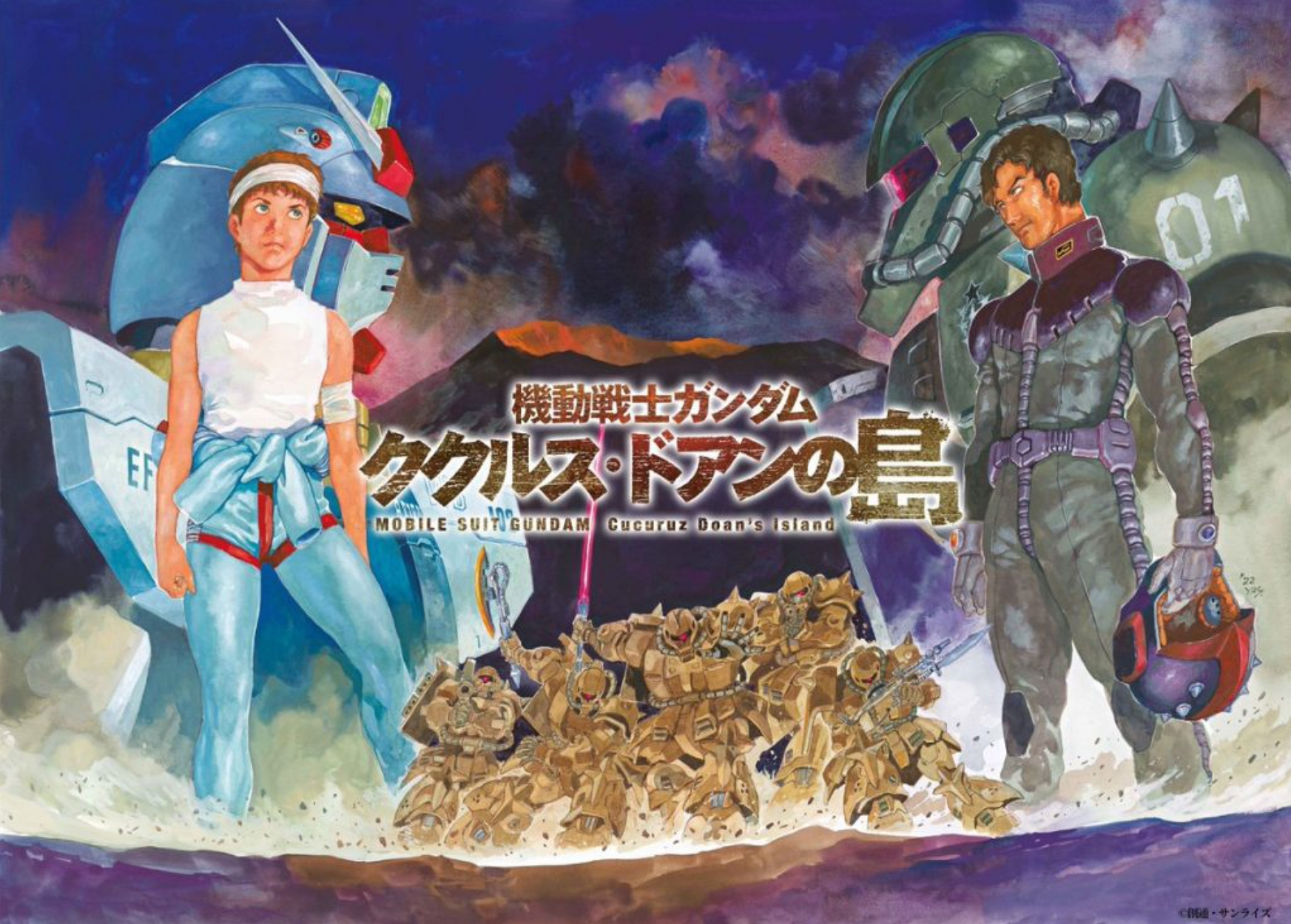 An alternate and expansion of the famous "Doan's Island" of Gundam 0079, Cucuruz Doan's Island focus on the characters that further show us the cruelty of war.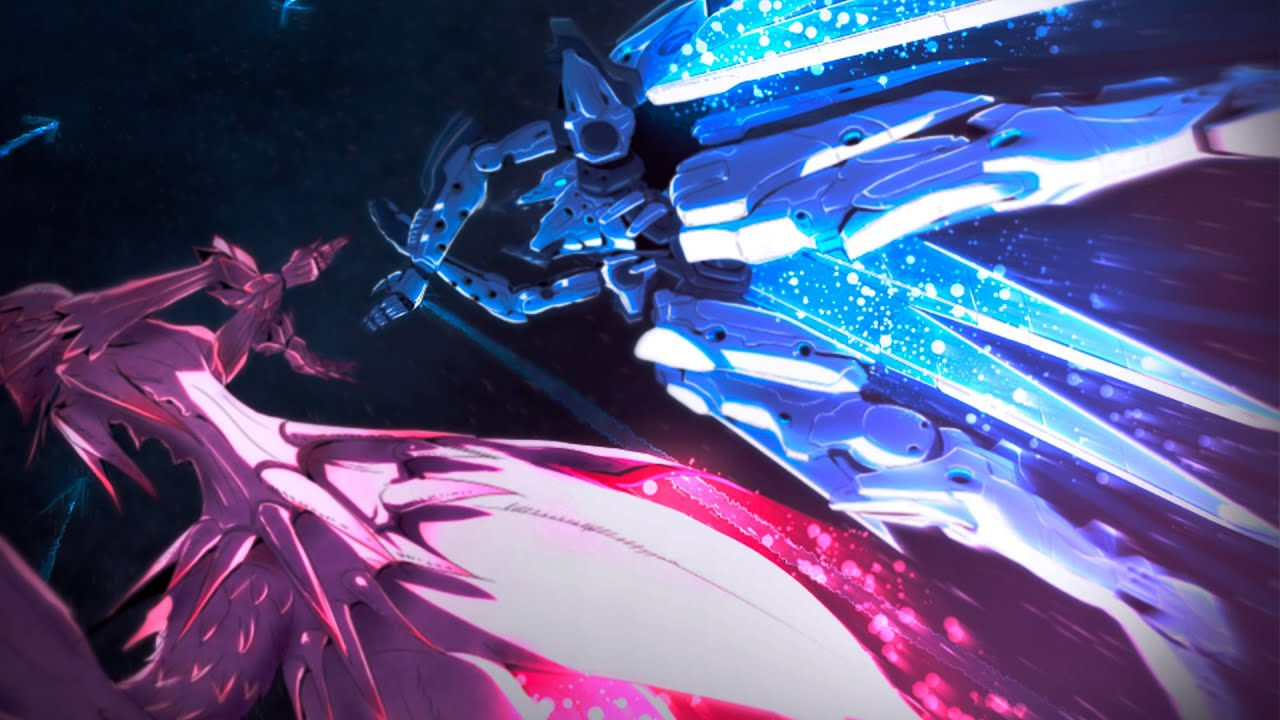 The finale of the Sidonia no Kishi animated saga. Ai no Tsumugu Hoshi gives us the climax of the Gauna War and conclude the story between Tanikaze and Tsumugi.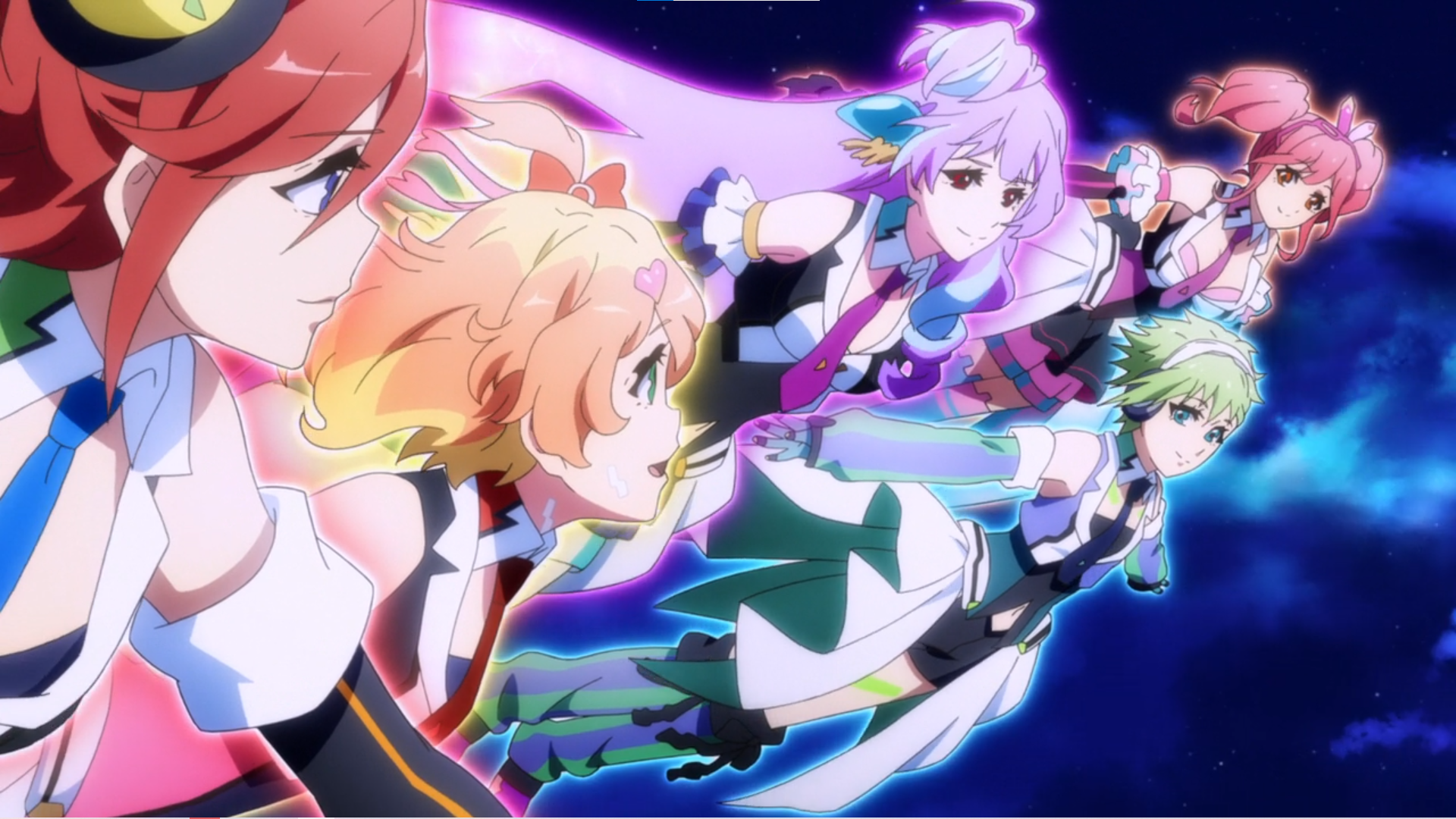 An alternate version of the tv series – Macross Delta Passionate Walkure condense the action, music and plot into one movie to setup for entirely new events.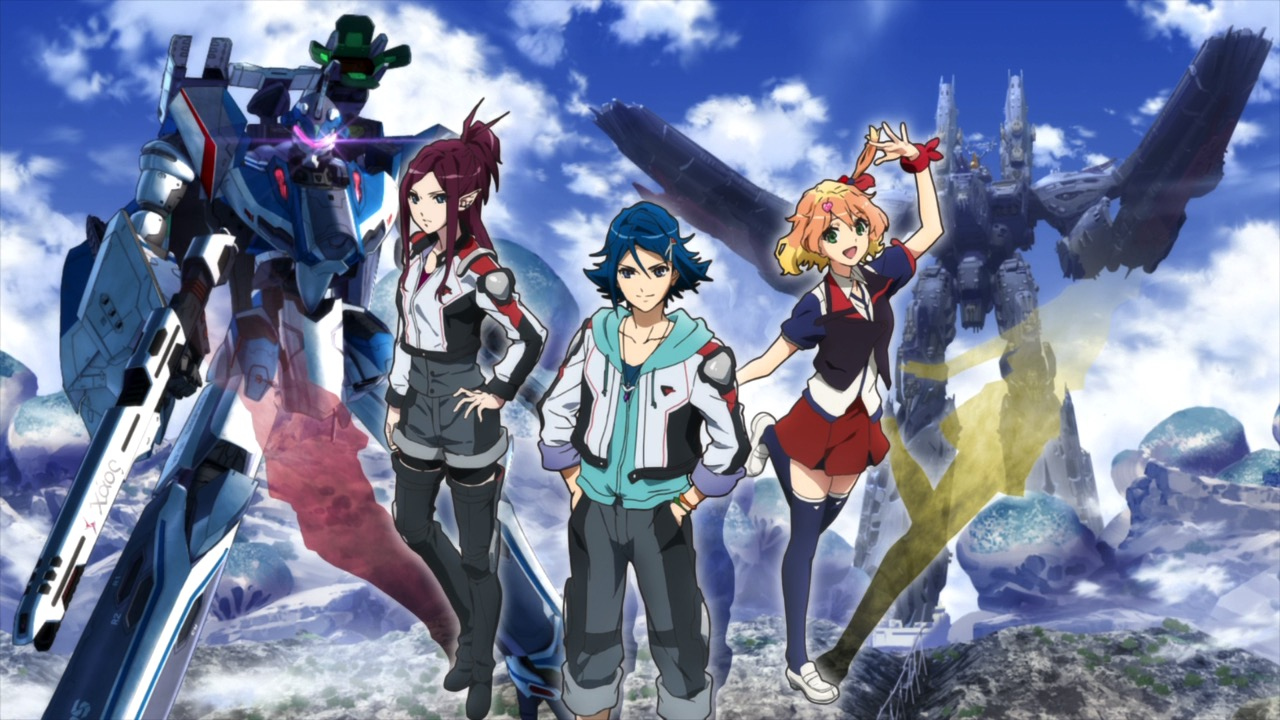 Macross' music power is taken to a new heights with Macross Delta – where an idol group fight alongside Variable Fighter pilots on the frontline.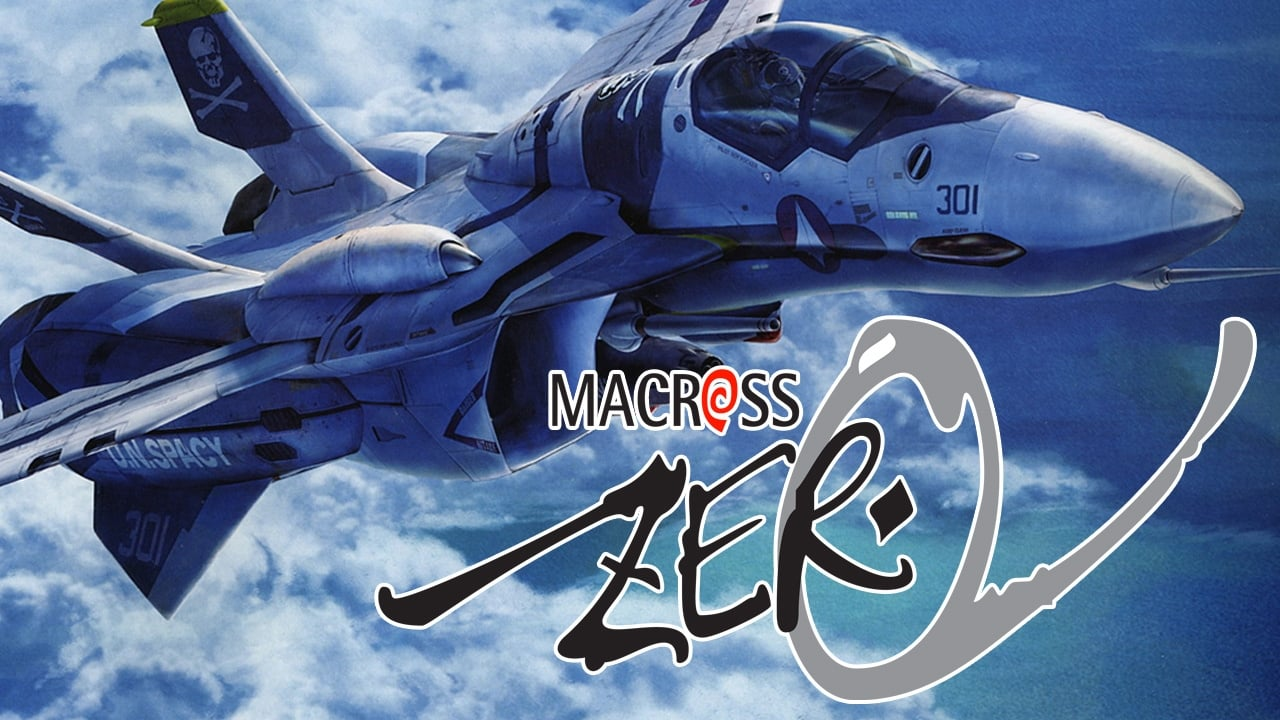 A story about the beginning of the Macross saga. Macross Zero commemorates the franchise 20th Anniversary with a lot of love for the first Variable Fighters.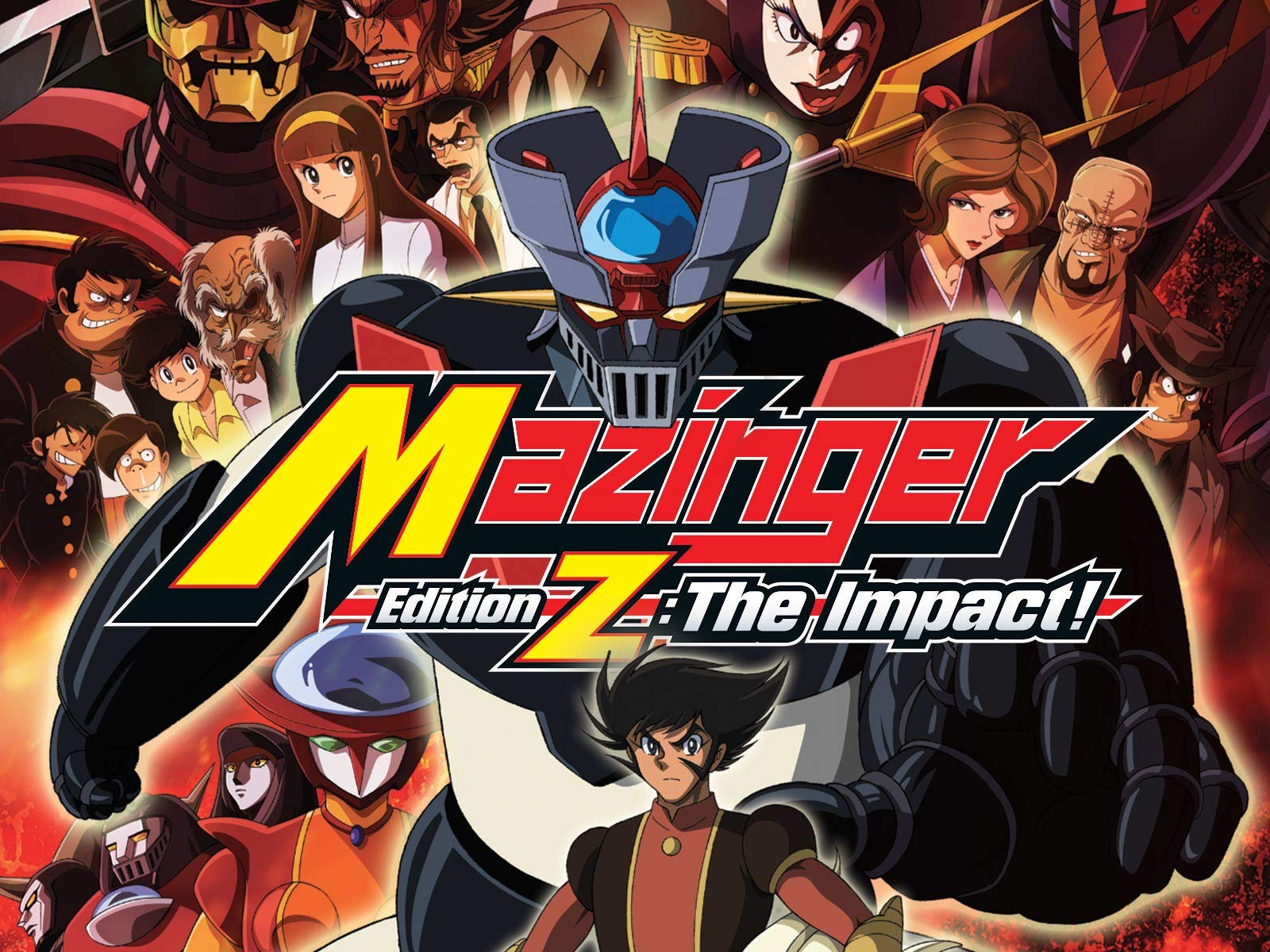 A new Iron Castle is in town! Shin Mazinger The Impact: Z-Chapter bring back the Iron Castle with the age-old question: Will you become a God, or a Devil?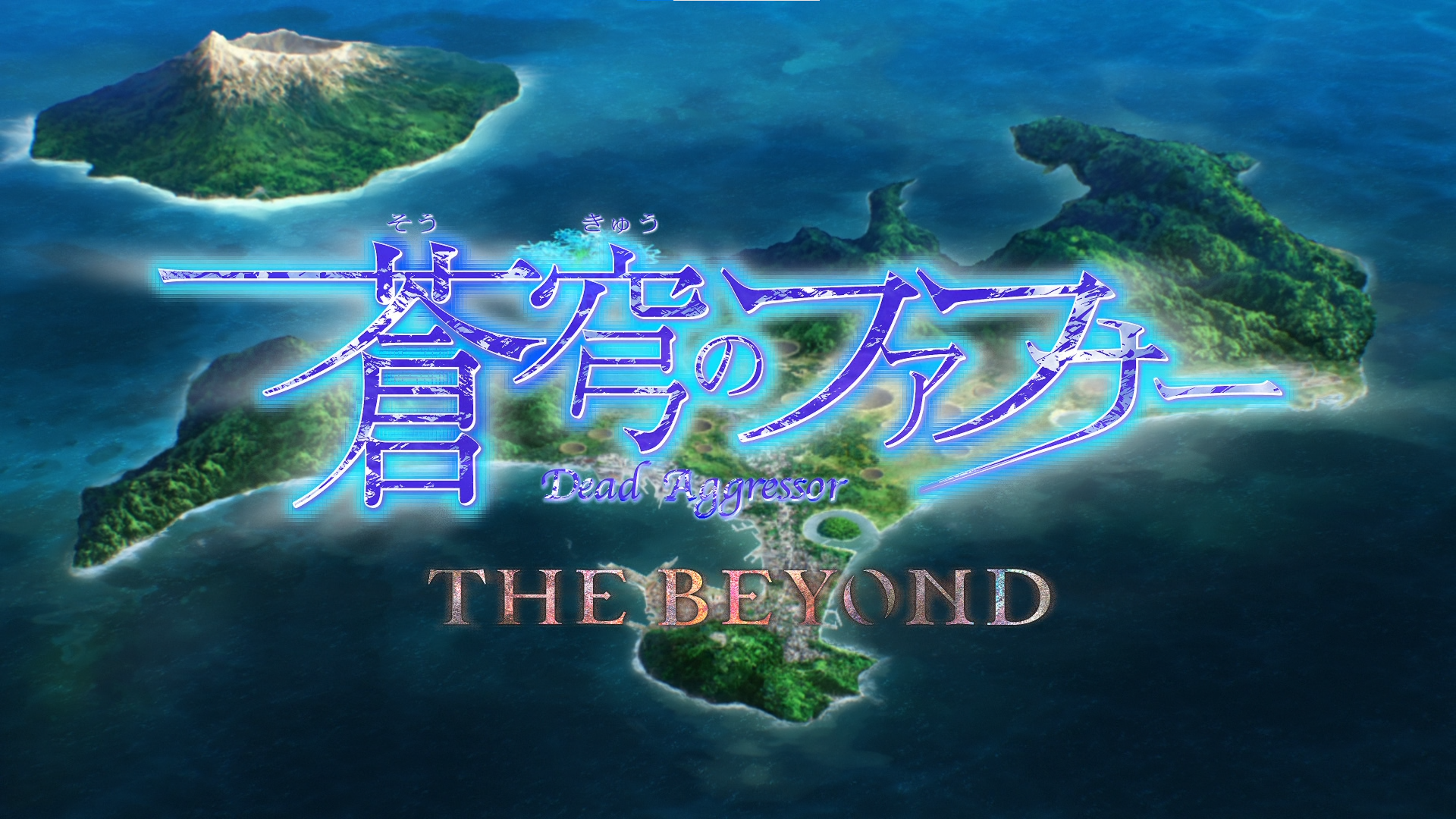 The next and maybe final Fafner saga to conclude the journey for the Azure sky. Fafner: The Beyond bring us to the climax, both in terms of story as well as action.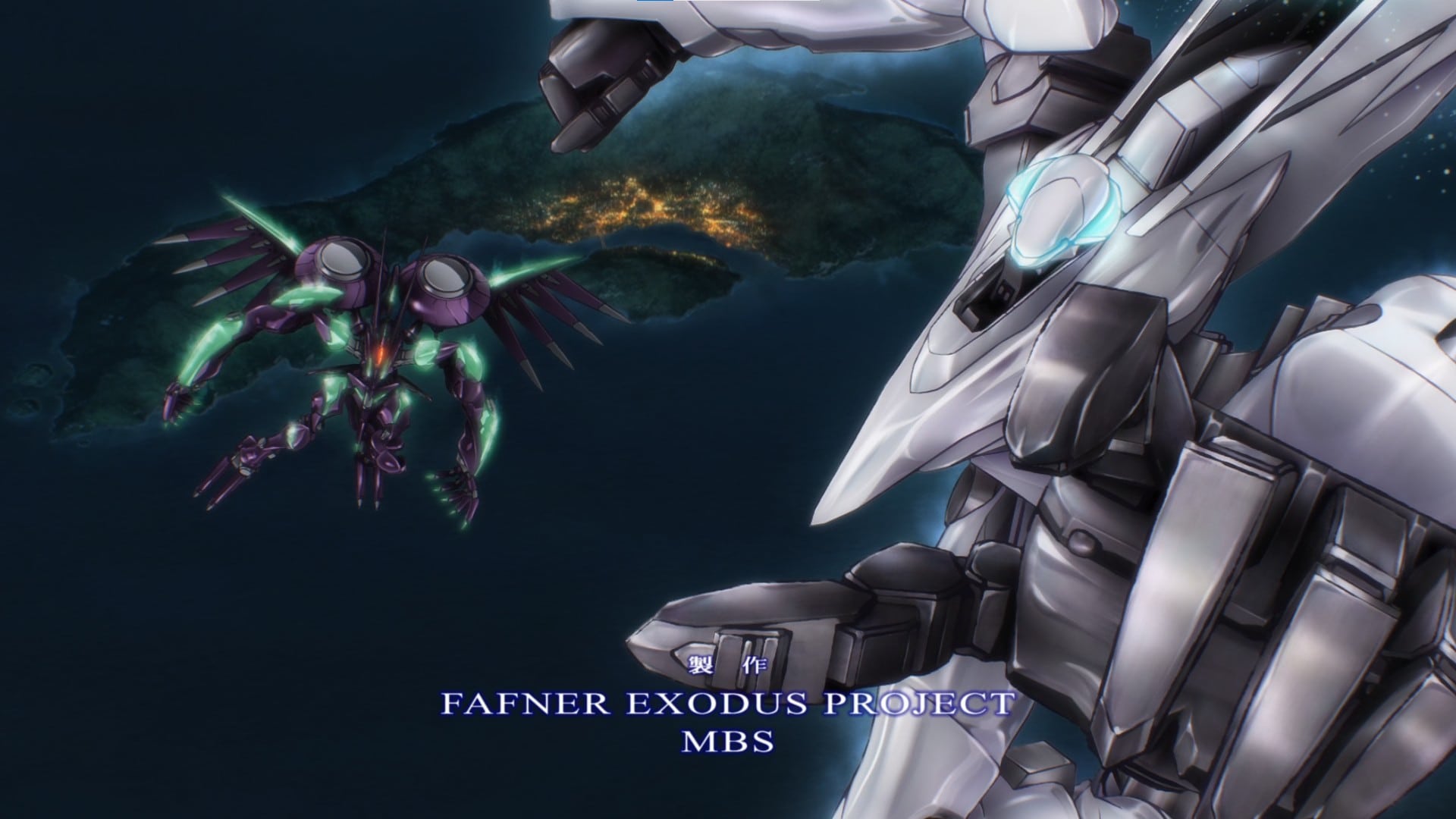 A new saga opened after the movie, Exodus brought us the best Fafner experience yet. Amazing visuals with compelling story and character arcs, the Azure has returned for more!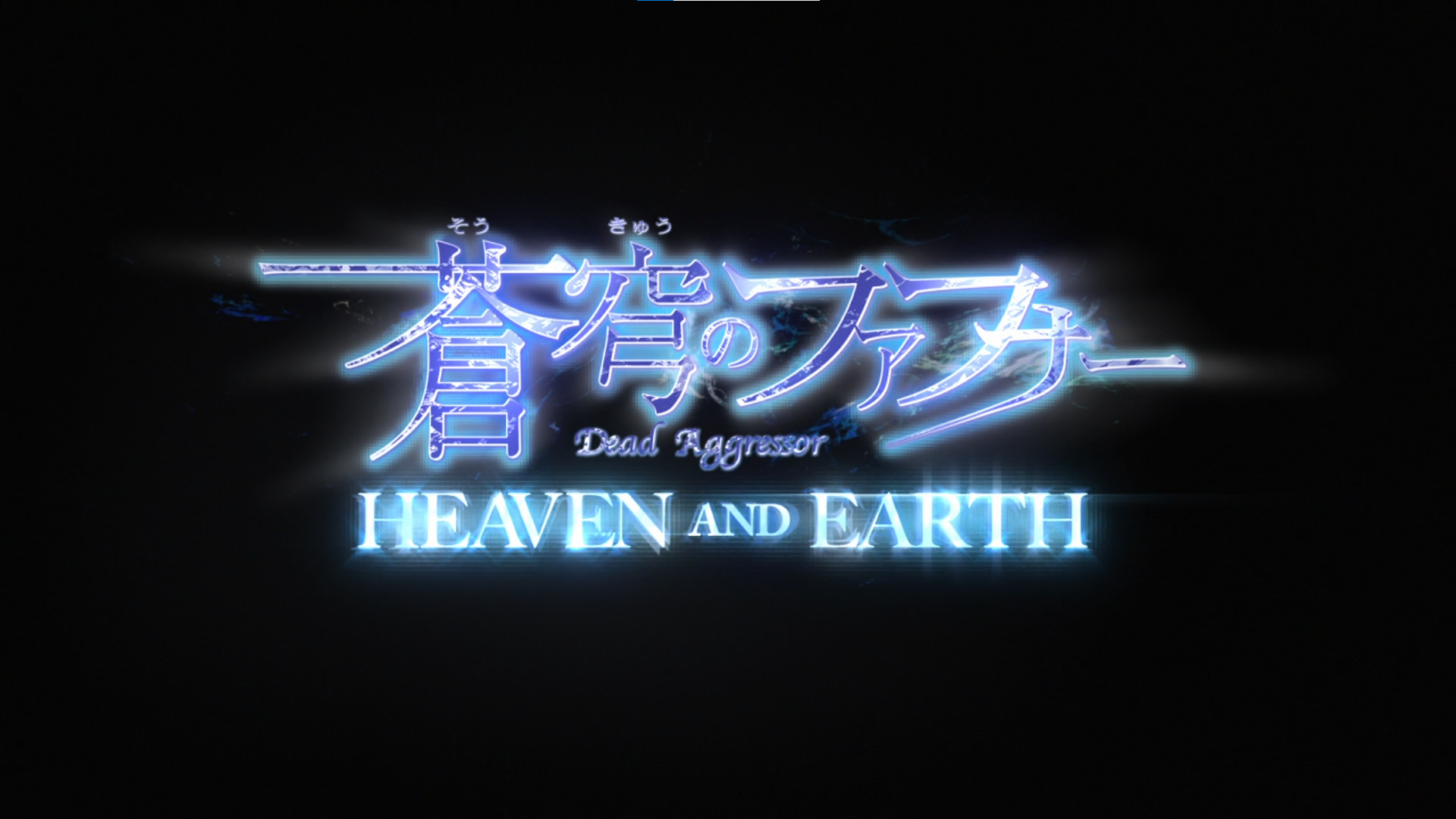 It's not just us that can appreciate the azure sky. Another decisive battle approaches Tatsumiyajima. With new animation and new design, where does Heaven and Earth bring us?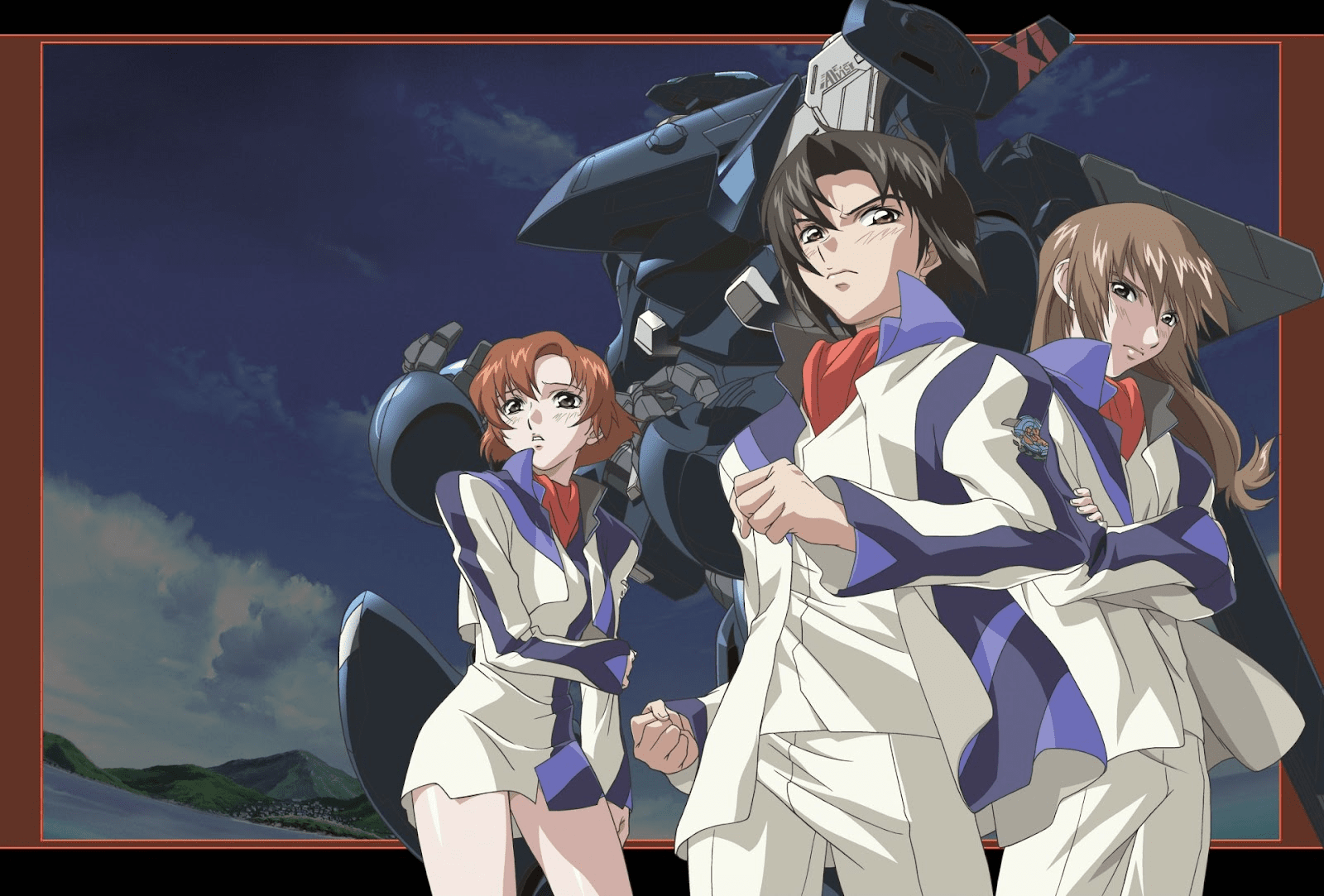 Deep in the azure sky, children are risking their lives for the survival of mankind. The start of an endless struggle for hope in the face of an unforgiving enemy.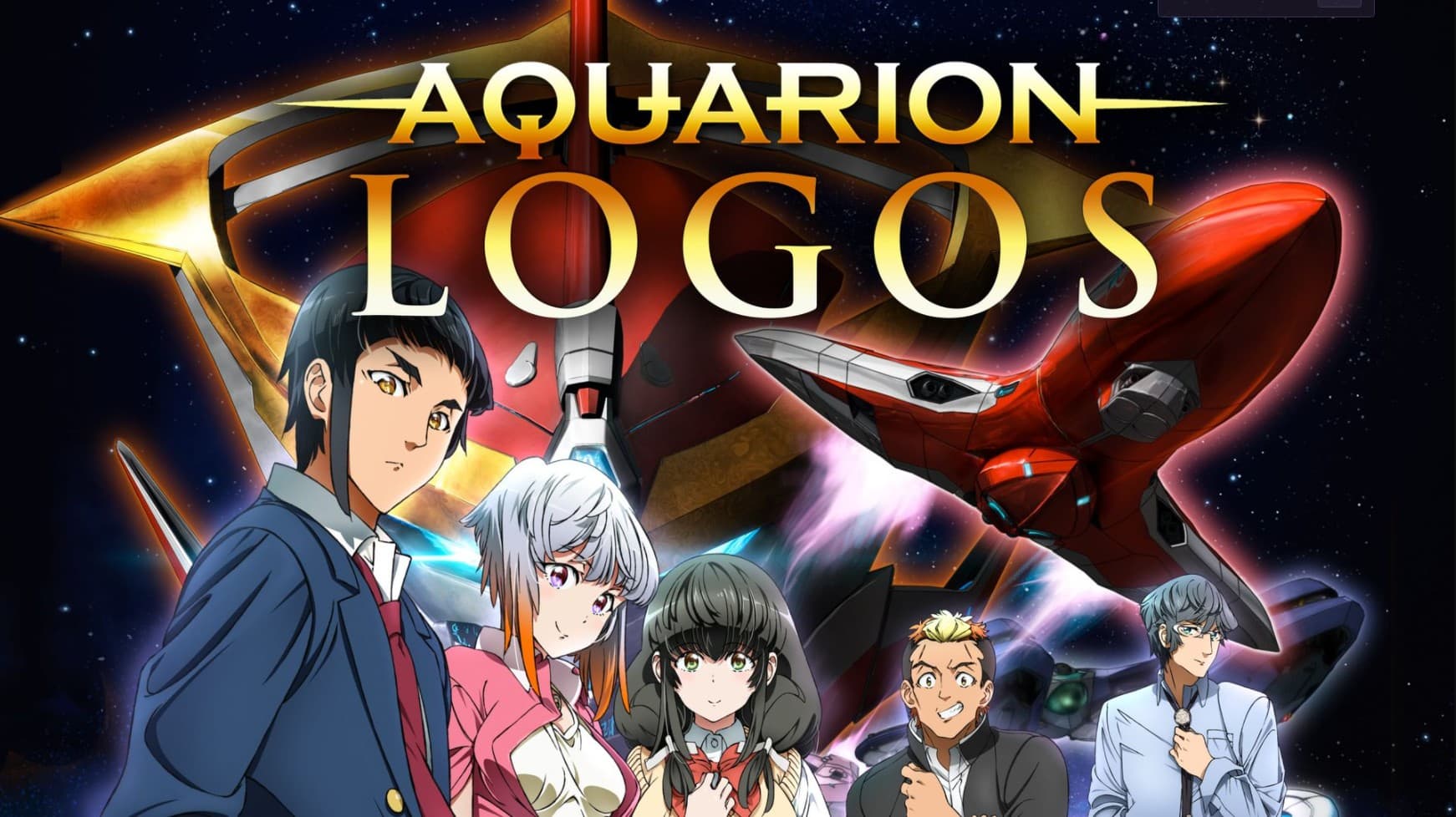 The third and most different Aquarion series, Logos show us how powerful words can be. The concept is interesting and unique, however its execution still leave much to be desired.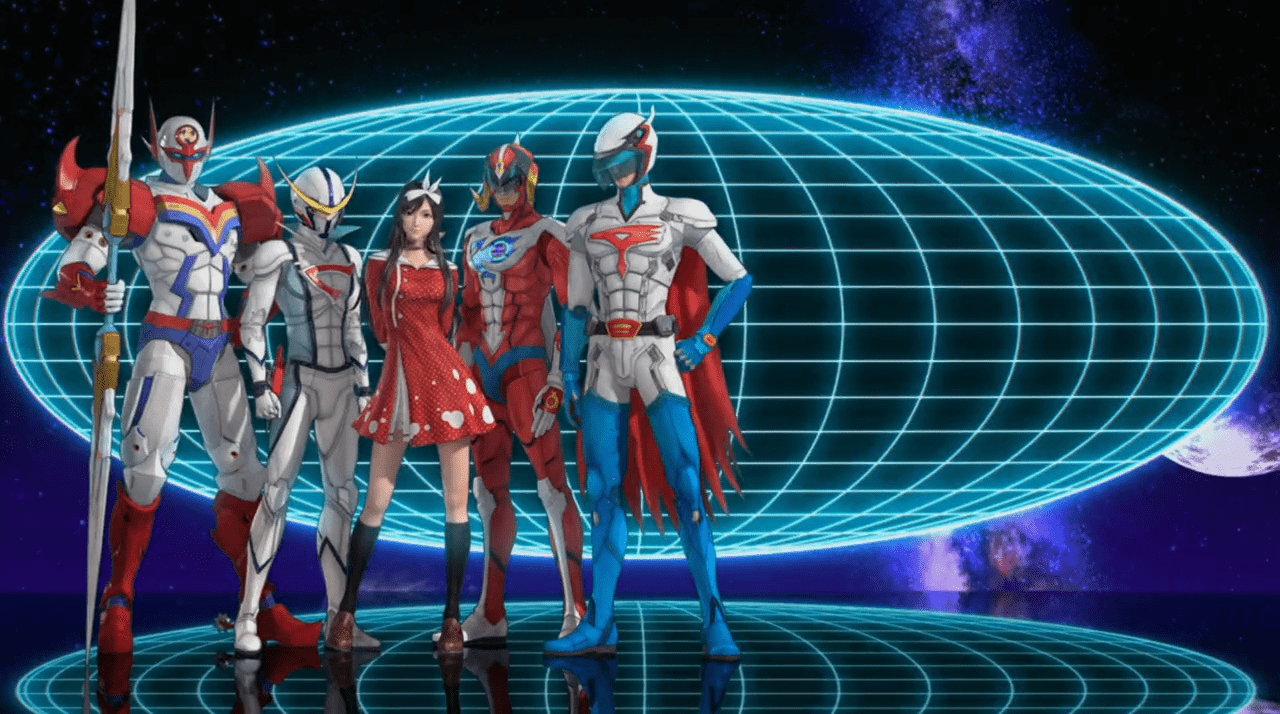 A good old crossover between fan-favorite superheroes from Tatsunoko Pro. Four heroes come together to save a young girl as well as the fate of the universe(s).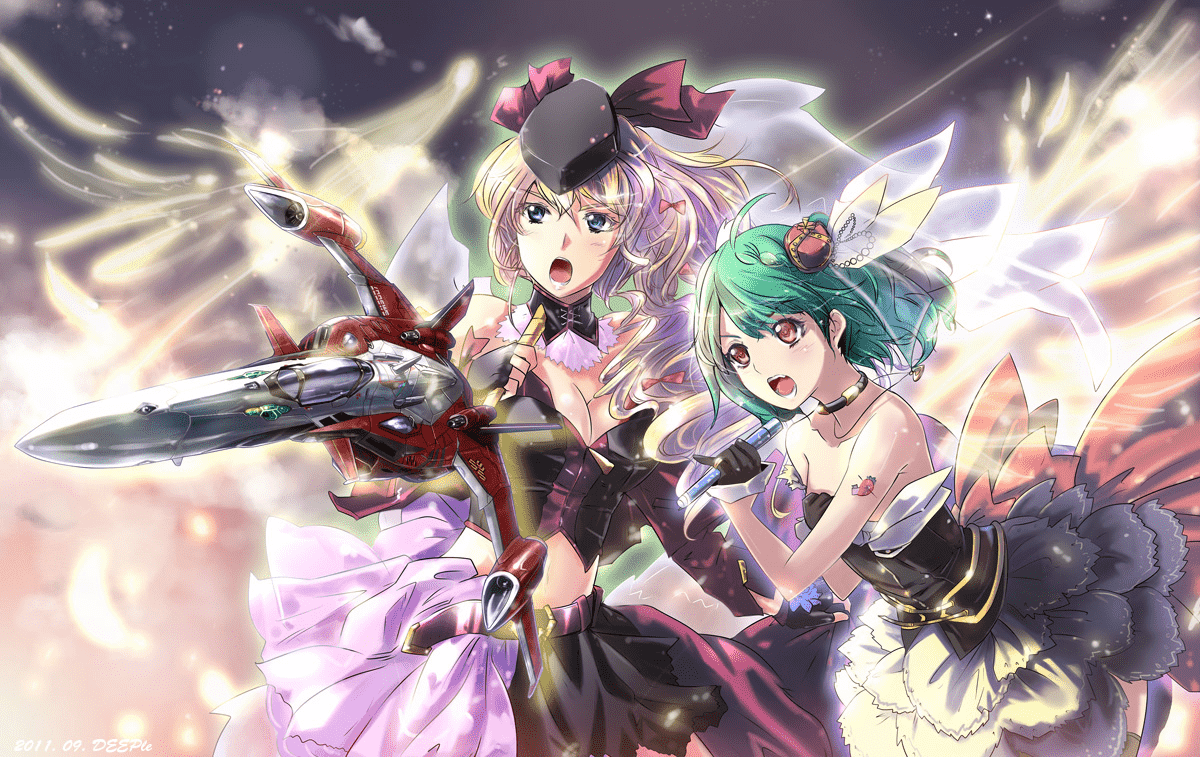 The continuation of the first movie – and the end of the triangle. The wings of the Valkyrie wave its goodbye in Macross Frontier: Sayonara no Tsubasa.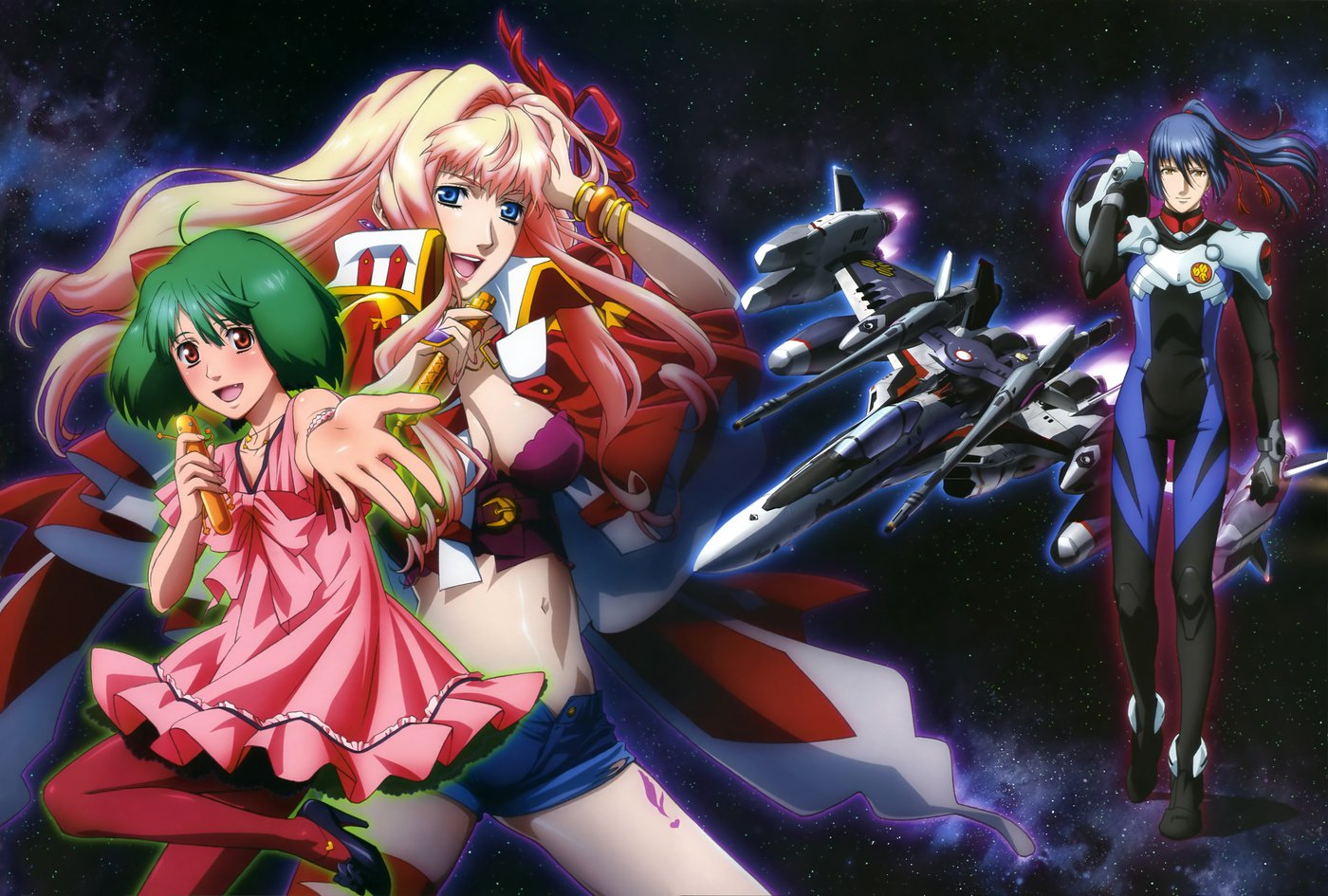 A retelling of the Macross Frontier tv series – with new story, new VFs and new songs. Itsuwari no Utahime explore a different direction of the Triangle.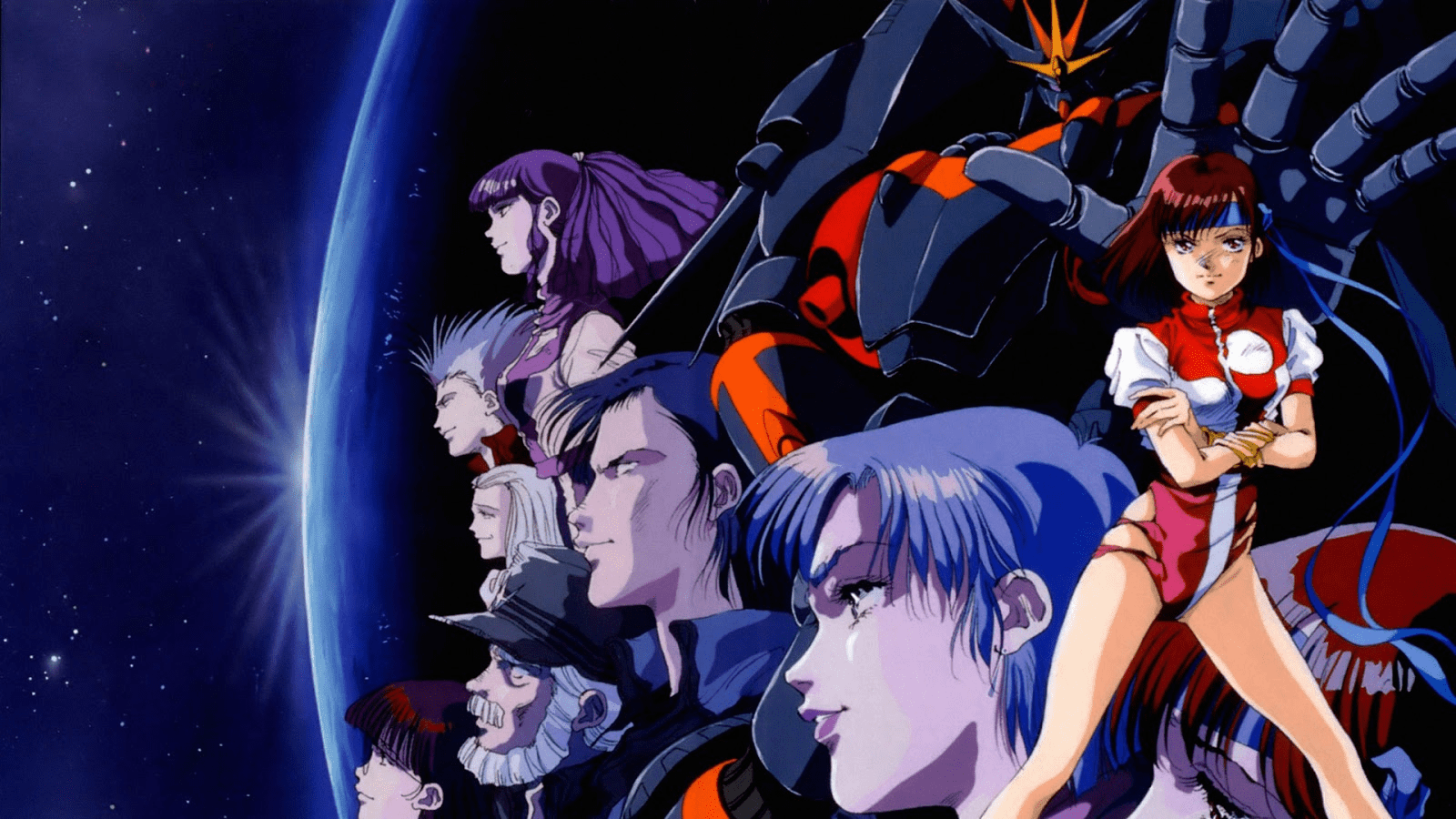 A short, impactful and gorgeous OVA, Gunbuster was Hideaki Anno's first director work and definitely one of the best. A great starter for new and old fans.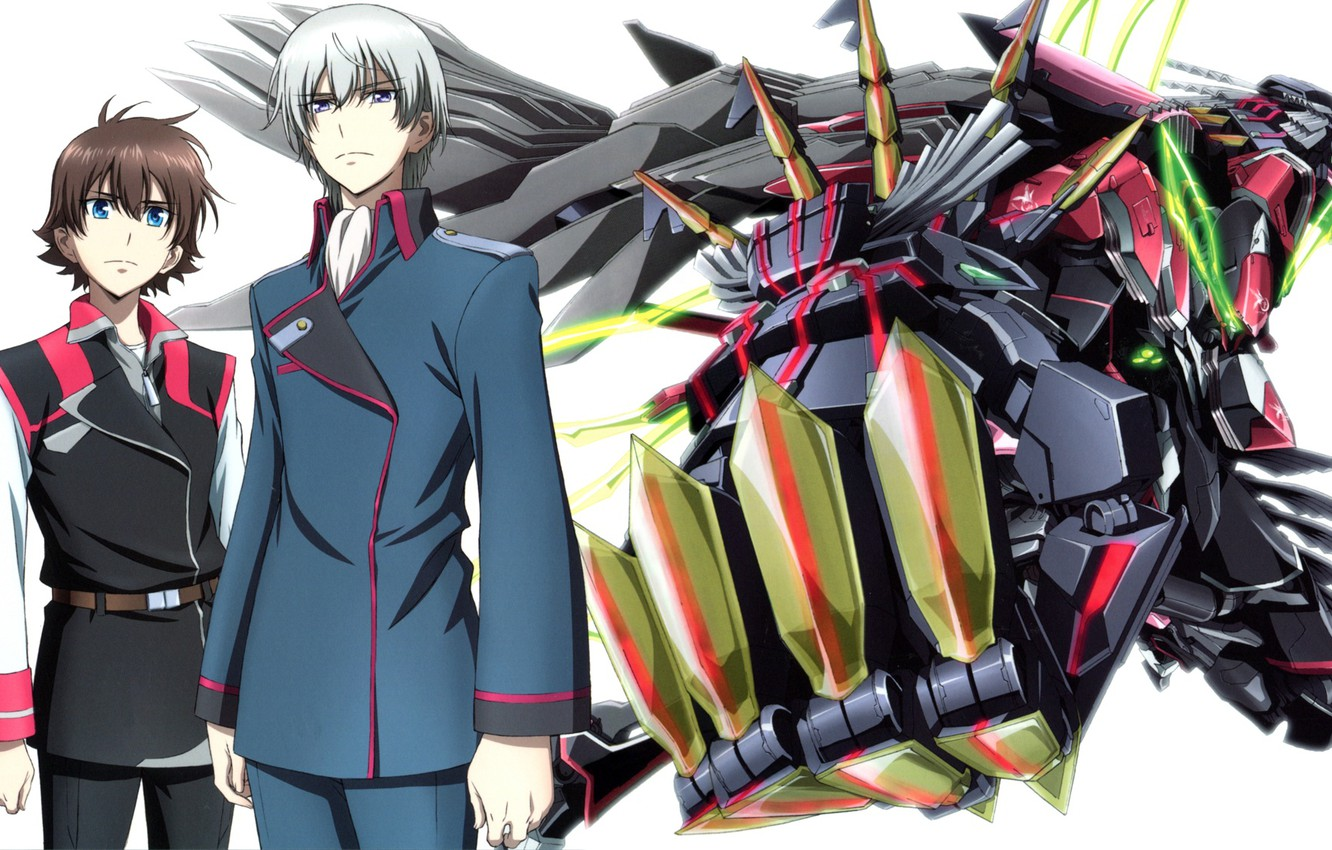 Amidst world full of greed and power struggle between adults, the young children has to fight for their own survival. To protect their friends, they have to forfeit their humanity, to become a Liberator.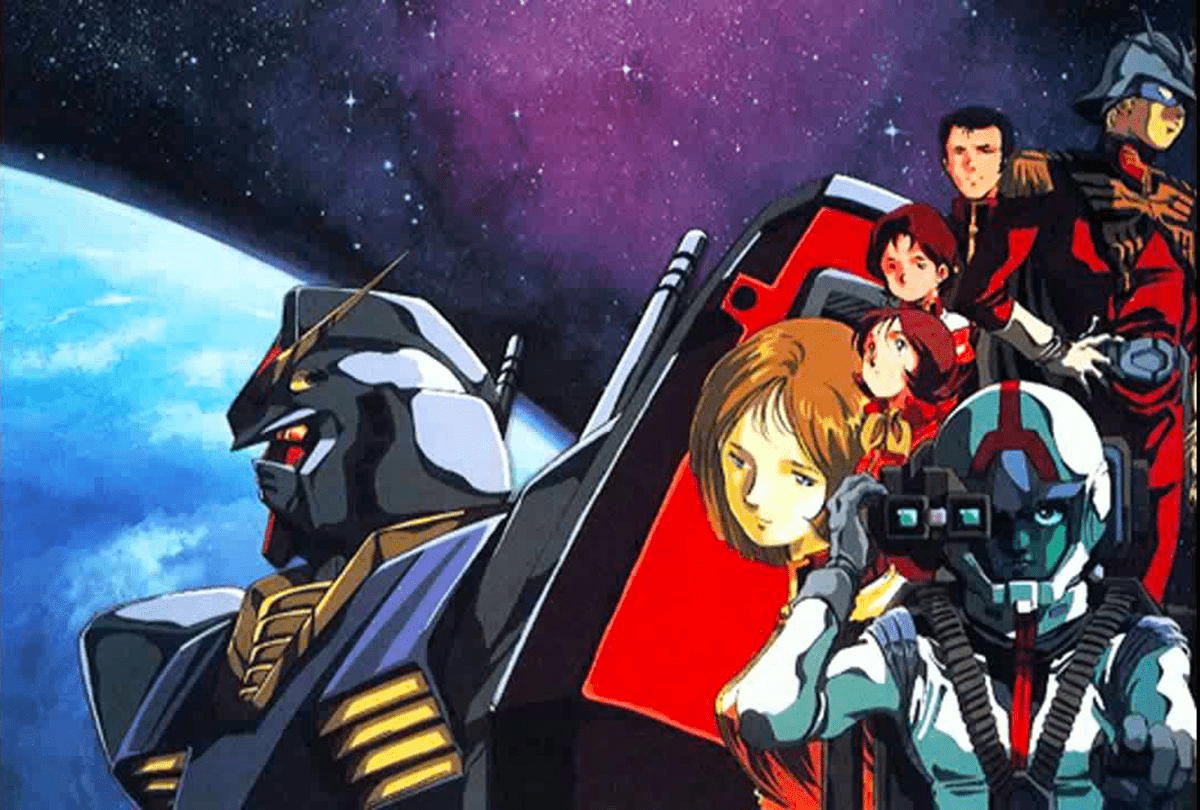 Every legend has a start. The most influential mecha franchise started over 40 years ago with an iconic anime that broke new grounds: Mobile Suit Gundam 0079.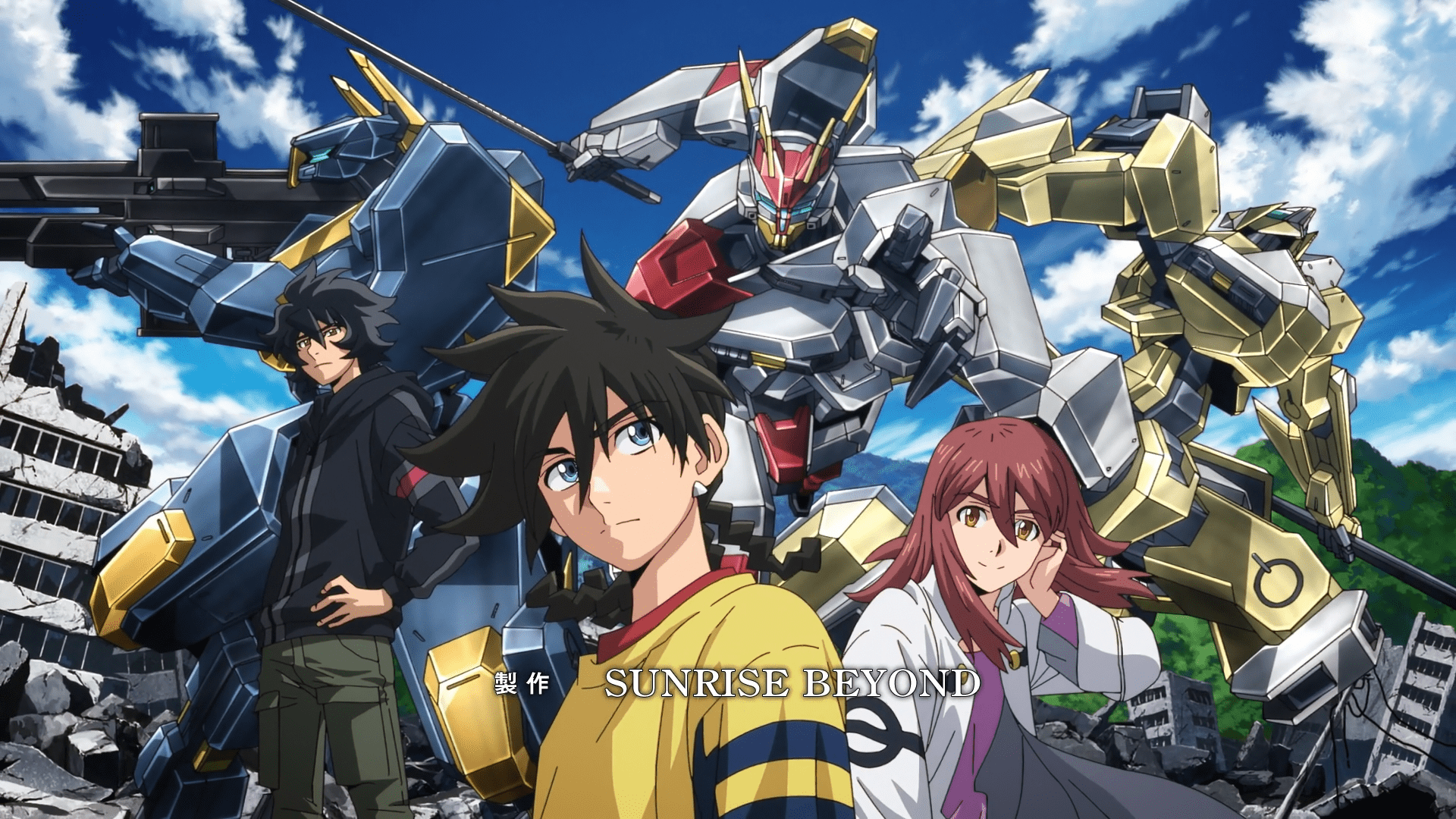 Sunrise Beyond demonstrate how good they can draw mecha with Kyoukai Senki. A story where a normal boy rise up and struggle against his nation's oppressors.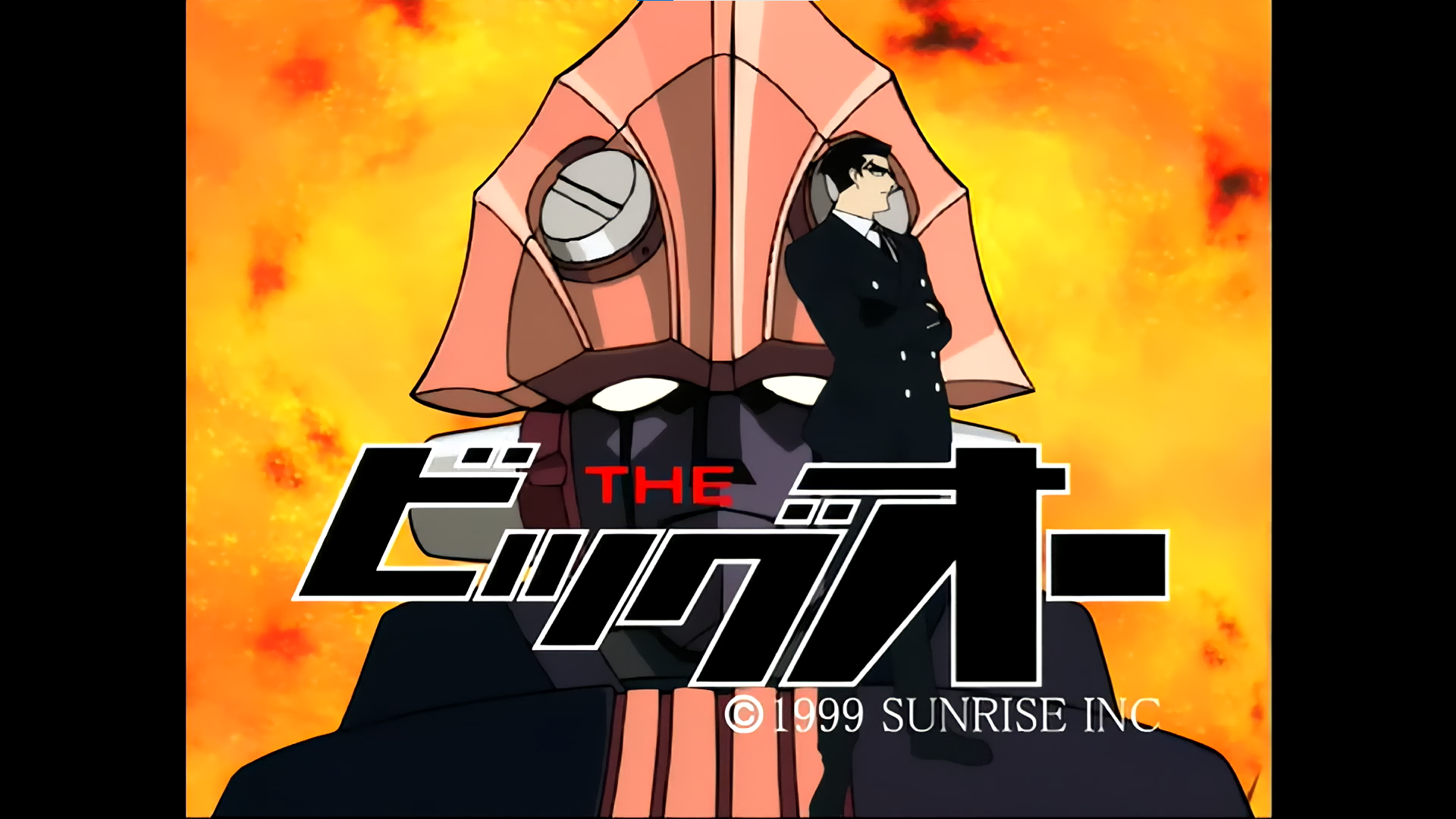 Faced with an alien invasion, a divided Germany stand on the frontline of two wars at the same time. It's up to the 666th TSF Squadron – Schwarzesmarken – to pave the way for the future.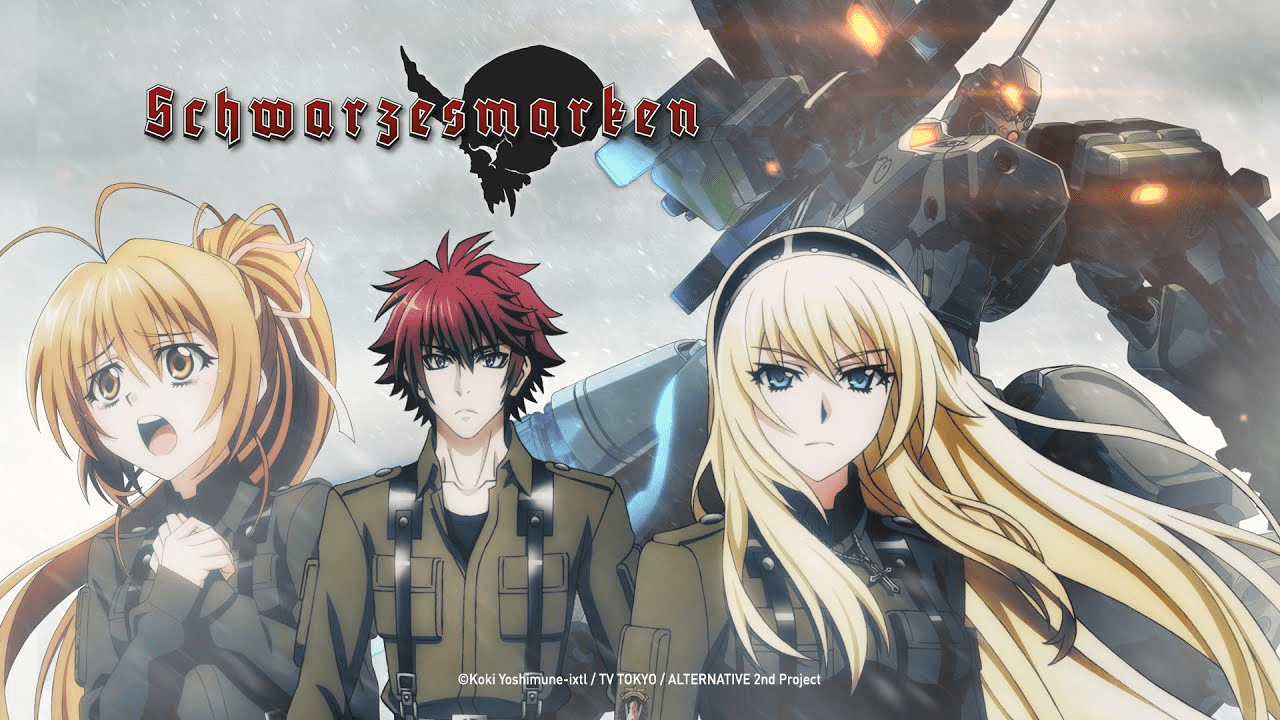 Faced with an alien invasion, a divided Germany stand on the frontline of two wars at the same time. It's up to the 666th TSF Squadron – Schwarzesmarken – to pave the way for the future.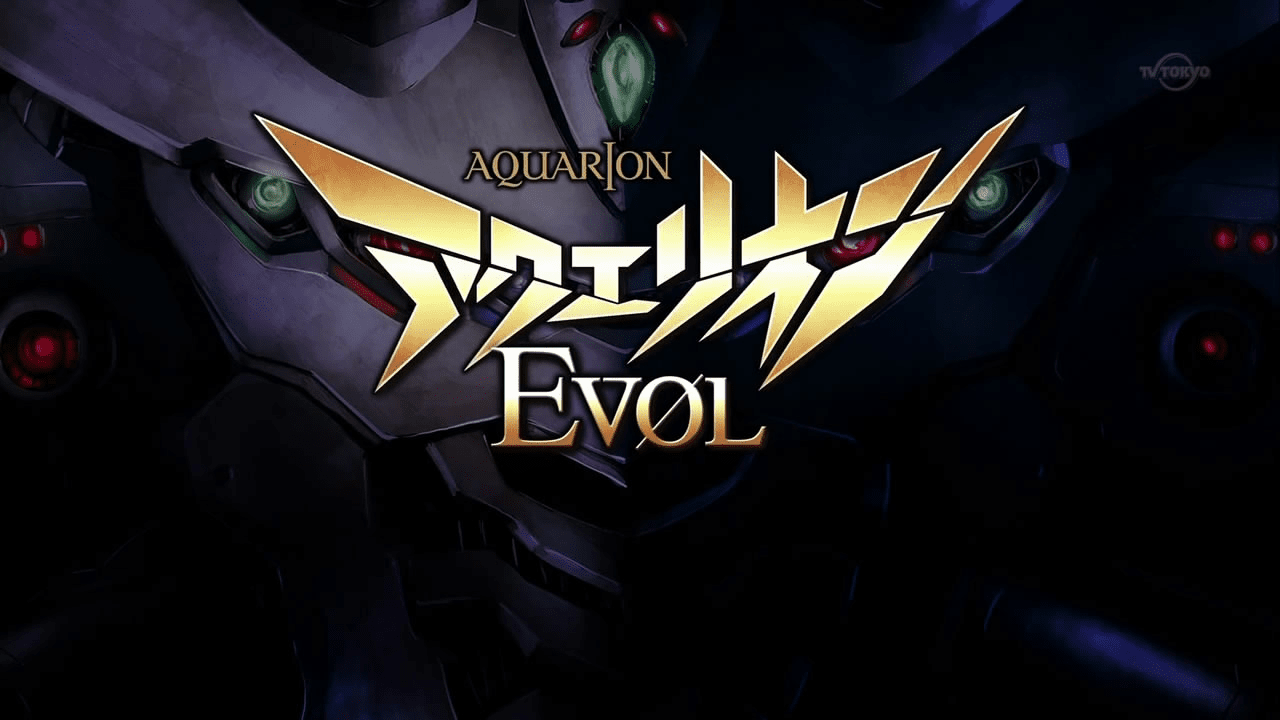 After thousands of years, the legendary Solar Wing awakened once again to protect humanity from extradimensional threat. Sousei Gattai! Go, Aquarion Evol!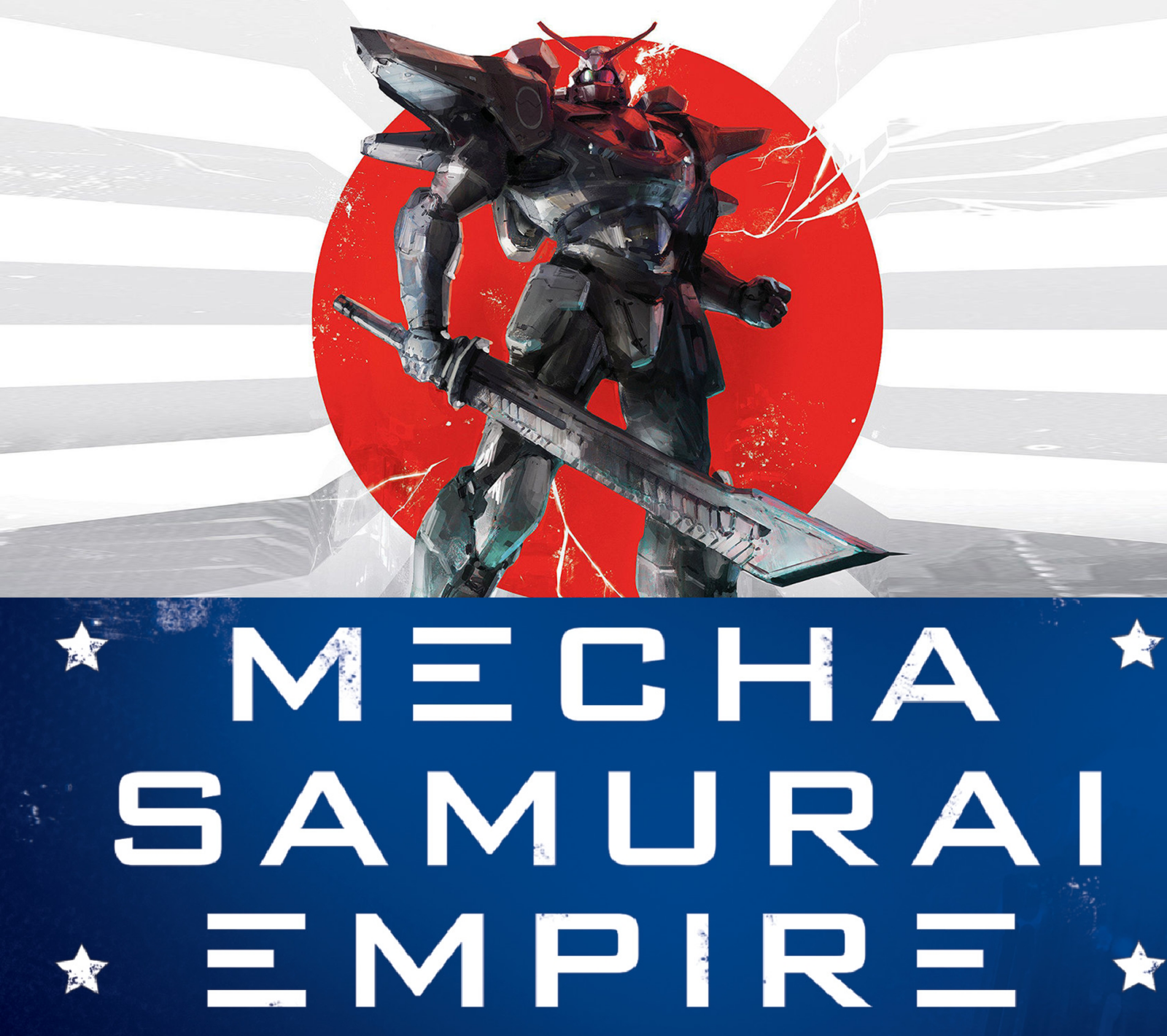 An inspiring mecha journey from Peter Tieryas. Mecha Samurai Empire promises intense giant robot combat and an emotional coming-of-age story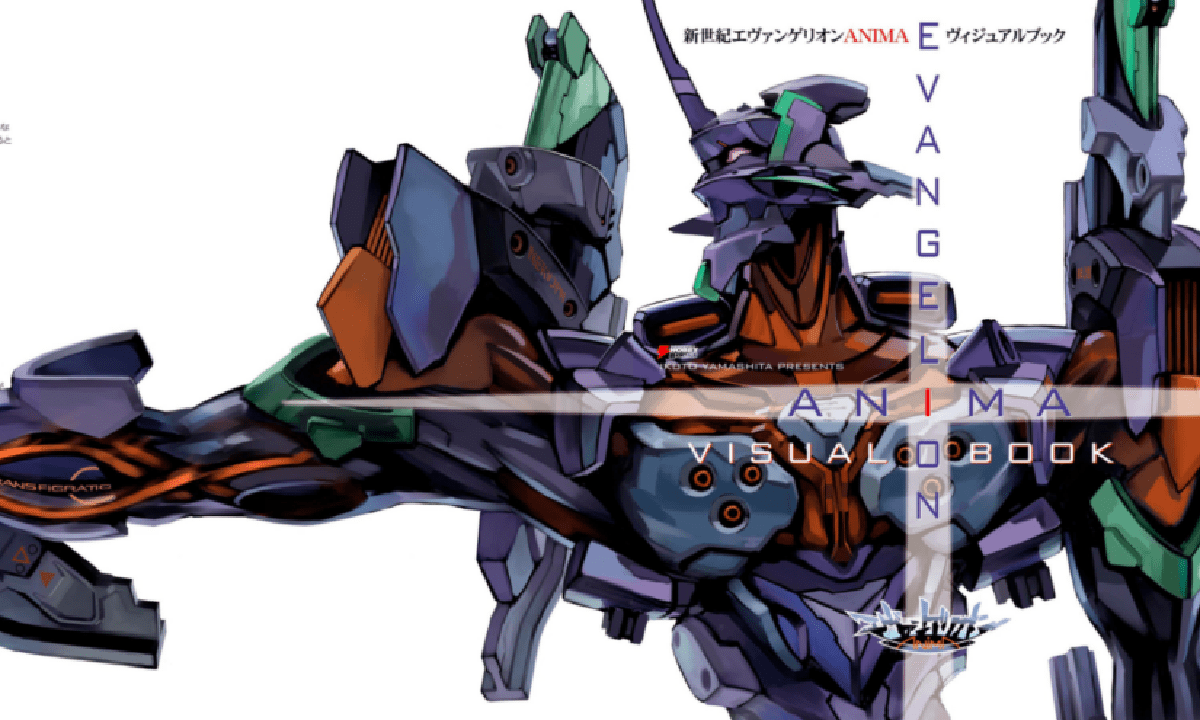 Evangelion ANIMA – A story about self-growth, building determination and forging your own path. Along with badass mecha action.