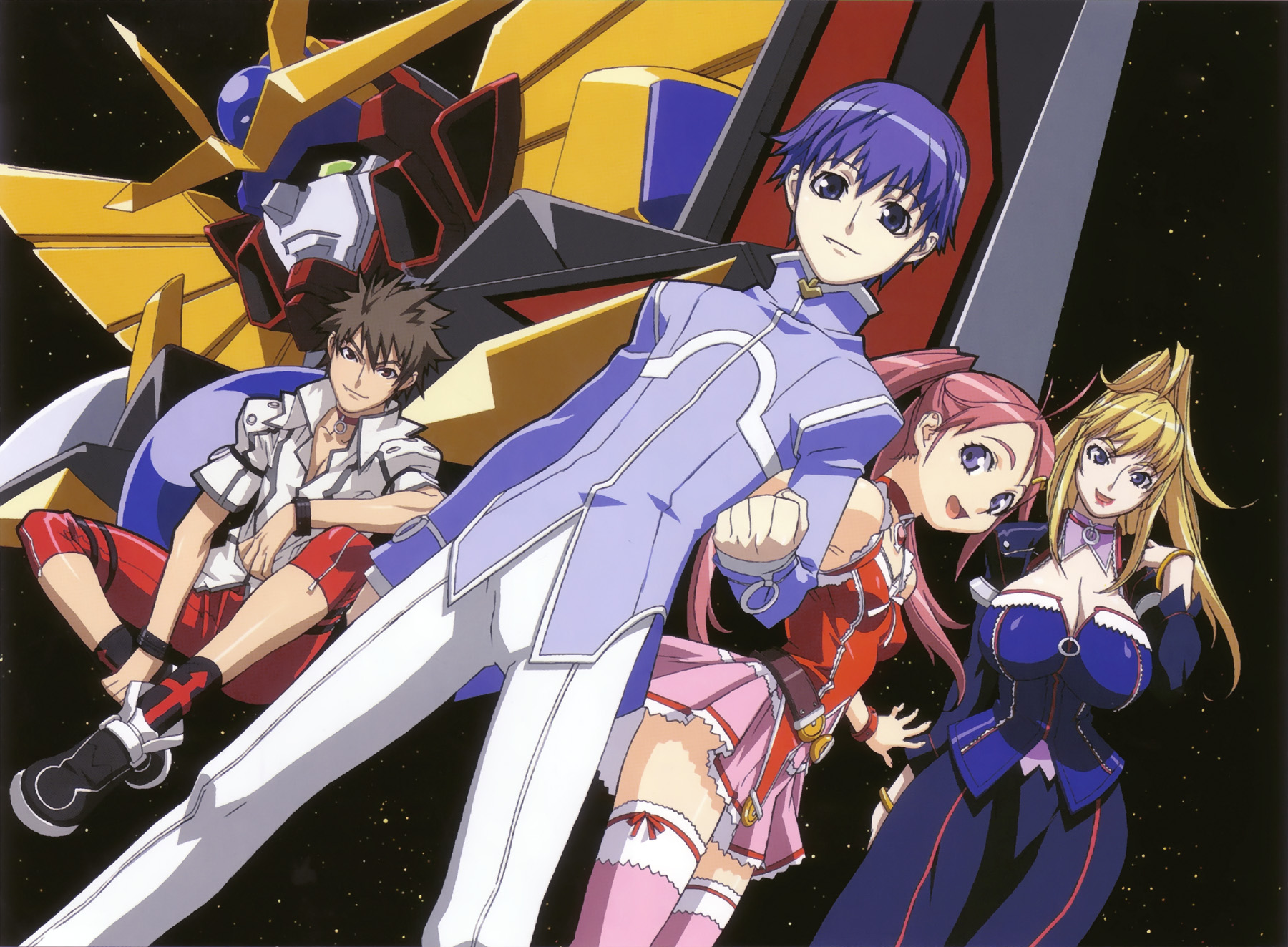 Anime Review: Choujuushin Gravion – Unleash the Obarism!
Gran Knights, Gasshin Seiyo!
In the anime industry, there are many talented and outstanding directors, some of whom had specialized training in film or art schools, and there are also directors who transitioned from animating to directing after years of experience in the industry. Masami Obari is one from the second type. After his animating talent and style became known, Masami Obari ventured into directing and directed his own anime. One of them is Choujuushin Gravion, a mecha anime full of Obarism and filled with references to the Brave series.

Choujuushin Gravion is a TV series produced by Gonzo and directed by Masami Obari, broadcast in 2002. The series follows Eiji Shigure, as he sneaks into Klein Sandman's castle to find his missing sister but unexpectedly gets caught up in the war against a threat from space, Zeravire. From there, he and Toga, the pilot of the Gran Kaiser, and four other pilots must work together to fight against alien weapons using the guardian god Gravion.

Despite having a typical premise of the Super Robot genre, the plot of Choujuushin Gravion does not bring any new value. The majority of the episodes have an episodic structure, focusing on character building and establishing mysteries (which don't get resolved until Gravion Zwei) rather than plot development, creating a rather slow storyline. Besides that, the overall plot is not very unique in my opinion.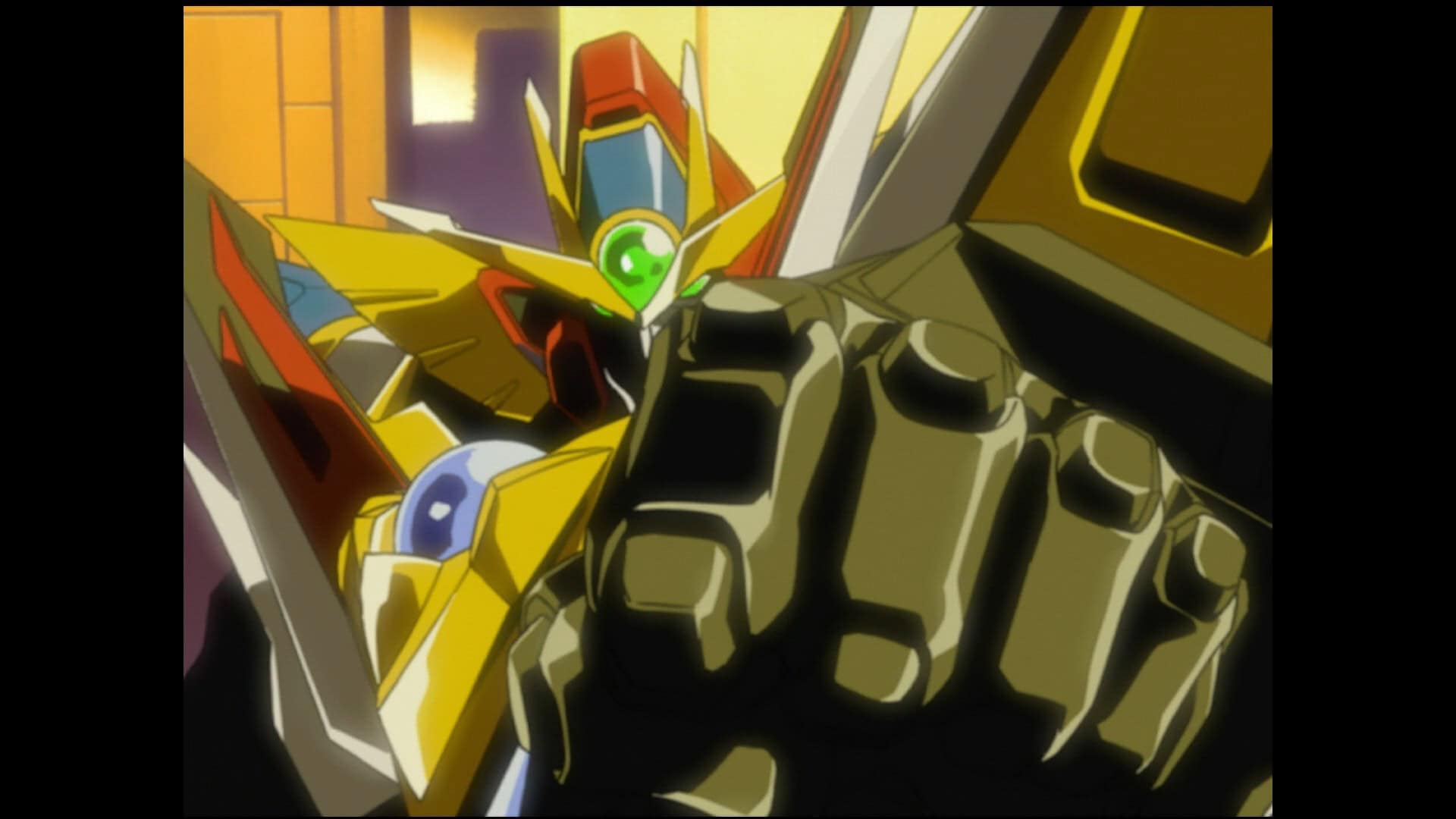 //PLOT//
Personally, I think the writing of this series is not that bad. What really makes the plot of this anime boring is its delivery. Due to the lack of budget, Obari's decision to pursue a complex artstyle, along with the common problem of Digipaint anime in the early 2000s, made the film's animation extremely bad: with the exception of God Gravion's special moves and fusion scenes (of course the most favored), most of the animation is very stiff and the image quality is inconsistent, sometimes blurry and sometimes clear. This leads to emotions in important scenes not reaching the hearts of viewers. Storyboards sometimes help and sometimes destroy, for example, the storyboard of episode 9 cleverly bypasses the animation limitations of the anime and conveys a lot of emotions, while the storyboard of episode 10 gets bogged down in the limitations of animation and makes the confrontation scene between Toga and Eiji extremely lacking in weight.

In short, an average script combined with lackluster interpretation creates the extremely weak plot of Choujuushin Gravion.

//CHARACTERS//
The characters in the series are built well, although a bit simple and cliché.

[EIJI SHIGURE]
Eiji is a classic protagonist in the Super Robot genre: an emotional and hot-tempered teenager. The special thing about this character is that he is built from the perspective of a "Supporting Protagonist" – the main character of the story but not the leader (the same type of character as Time Red in Timeranger). Starting out as a naive rookie, with his childish and impulsive personality, he was often scolded and sometimes looked down upon by his teammates. But gradually the training sessions, as well as the experiences throughout the series made him more mature in both strength and soul, and eventually Eiji became a strong spiritual support for the team. Although not unique, Eiji Shigure's story is still interesting to me, because it is a story that honors emotional hearts.

[TOUGA TENKUUJI]
Touga, leader of the Gran Knights and controller of the Gran Kaiser, is the complete opposite of Eiji. Trained since childhood in the Saint-Germain castle to become pilot of the Gran Kaiser, he is extremely athletic and physically strong. Besides that, he has a gentle and tender personality when not fighting, and is disciplined and extremely focused when he is. Those characteristics make Touga seem like a perfect person, except for one thing: he has never left the castle in his entire life, and has never interacted with any humans except those in Saint-Germain. This makes him almost oblivious to human emotions, which leads to the situation in episode 10.

Although not an interesting character himself, Touga and Eiji make a good contrasting character couple. Touga gives Eiji the motivation to stay on Earthgertz to fight and pushes him to train more, while Eiji helps Touga get to know real-life people and their emotions better, and the two of them go through a lot together. After this relationship is tested, it becomes even tighter, with Touga understanding the importance of human life and wanting Eiji to be the one to restrain him whenever he does something excessive. The relationship between the two main characters of Gravion is built quite naturally and is probably the best written + performed thing in this anime.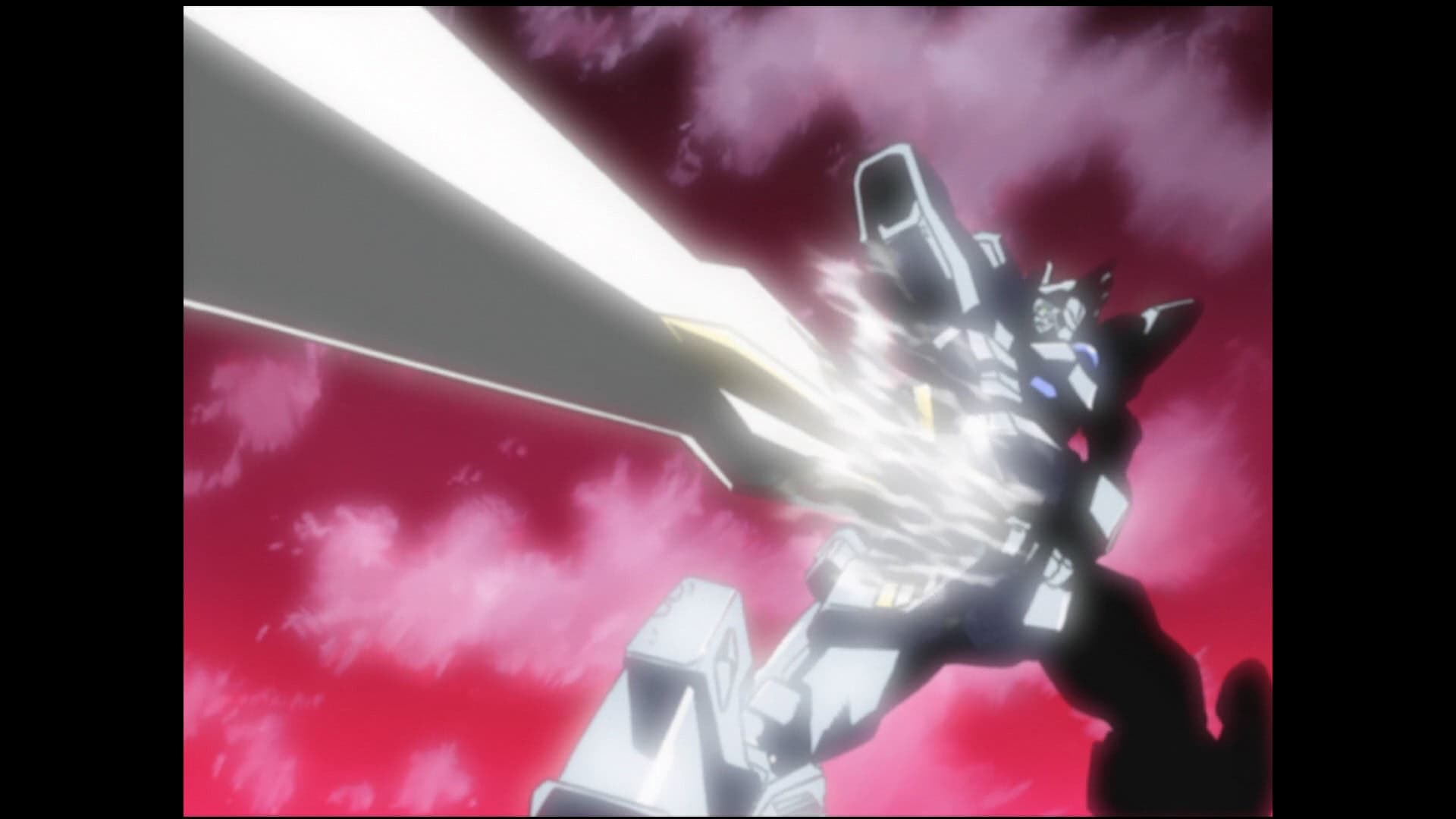 [THE REMAINING GRAN KNIGHTS]
Although they control God Gravion, the remaining four girls in the team do not receive as much spotlight as Touga and Eiji. Luna, Eina, Mizuki, and Leele's personalities all revolve around certain traits, while their character development is very superficial.

Luna Gusuku is a tsundere girl who is full of energy and enthusiasm, and cares about others (except Eiji). This girl is probably the character with the best personality among the four female Gran Knights for me. However, the only twist in this character is merely that her father once worked for Earthgertz and died in the first war with the Zeravire, and Luna also only experienced a tiny bit of character growth throughout the series.

Eina belongs to Klein Sandman's team of maids, and has the opposite personality of Luna: she is shy and easily frightened, but still tries to fulfill her duties. Eina is the Gran Knight who received the least amount of attention from the writers as not even her background story was revealed, in addition to the fact that she had extremely little screen time.

Mizuki Tachibana is the oldest Gran Knight. Her personality revolves around her sexy body and alcoholism, until episode 9 where her other side is revealed. However, in my opinion, her character is still quite superficial as she is not developed any further after episode 9.

Leele, the most mysterious girl in the team, has a closed personality. Having lost her parents in a fire many years ago, she lost her memory and was raised by the Sandman. Leele has the best development of the four female protagonists, as she gradually opens up after interacting with the Gran Knights, and is ultimately the one who searches for Eiji when he leaves the castle.

A major shortcoming in Choujuushin Gravion's character building is that the connection between the Gran Knights is not clearly portrayed. The common bond between pilots in a mecha anime where the titular mecha is combined of many machines is always an indispensable element for me, but unfortunately this element is quite vague in Choujuushin Gravion. The general relationship between the Gran Knights is poorly developed, and their interaction scenes are not very impressive.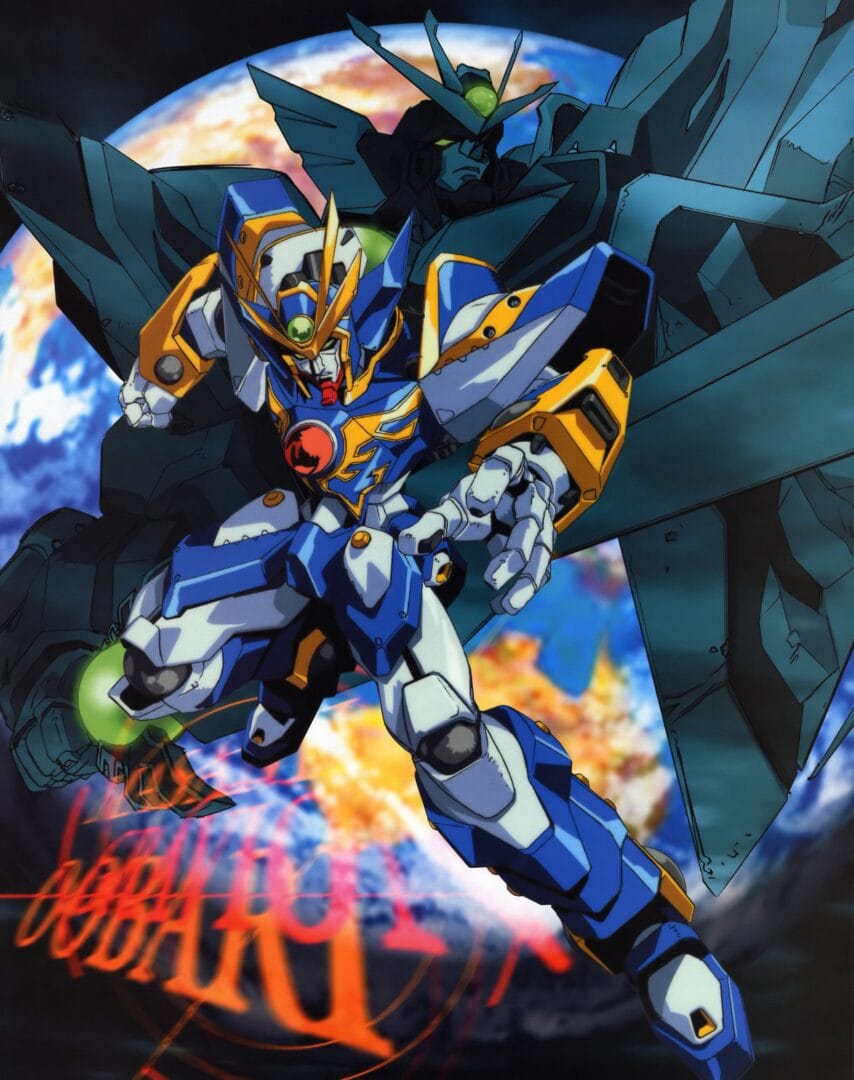 //VISUAL//
As I mentioned above, Choujuushin Gravion's animation is quite lackluster: the image is blurry in some frames, the animation is very stiff, only the finishing blow and fusion scenes are a bit better due to priority.

Most of the budget and effort in the production process probably went into the mechanical design, because all the machines in this TV series are stunningly beautiful. The Gran Divas and Gran Kaiser designed by Masami Obari and other designers all have beautiful shapes, beautiful colors, while the decorative details inspired by South American culture didn't feel out of place. I really dig the design of G-Attacker and G-Striker, because they are based on the design of Core Fighter from Mobile Suit Gundam. Combining the above machines, God Gravion was designed by legendary mechanical designer Kunio Okawara and then Barified which looks amazing in animation, and is one of my favourite Bari'd mecha designs. It's basically a Brave but was given the Obari work-out.

One of the indispensable spices in the anime series that Obari directed is fanservice. So it's not surprising that Makoto Uno, the character designer for many anime series full of fanservice and ecchi such as Harem in the Labyrinth of Another World, High School DxD Hero, Love Hina, etc, designed the characters for this anime, along with Junichi Takaoka. The characters are designed quite elaborately, especially their costumes, and most of them are very eye-catching. It's just a shame that the fussiness of the designs hinders the quality of the film's already low-budget animation.

Despite the poor animation quality, Choujuushin Gravion still proves that Masami Obari is a talented action director. One of his pretty good decisions is that the moves are not all revealed in one episode but are introduced in a spread manner, both surprising viewers and helping to limit the disadvantage of lack of funding. Besides, I also appreciate that the combination segments in each episode are edited so that no scene is 100% the same, there are always small changes so that viewers do not feel bored when they have to watch it every episode. The gattai scene itself is also very well executed: a sequence of fun and extremely dynamic animations with interesting little details, combined with strong and cool voice acting from Jun Fukuyama and Sho Hayami, and above all, Masaaki Endoh's fiery voice, creating one of the best gattai sequences I've ever witnessed.

Gravion's action scene can be described as both clunky and "realistically" weighted (since it's based off of gravity after all). The special attacks are paid special attention to and they are all very badass. Otherwise the normal kicks and punches are pretty basic. Basically, if they yell the attack names, then it's gonna look good. And of course, we can't forget the Obari classics like the Brave Sword Poses, the Brave Mask, and the dynamic Rocket Punches.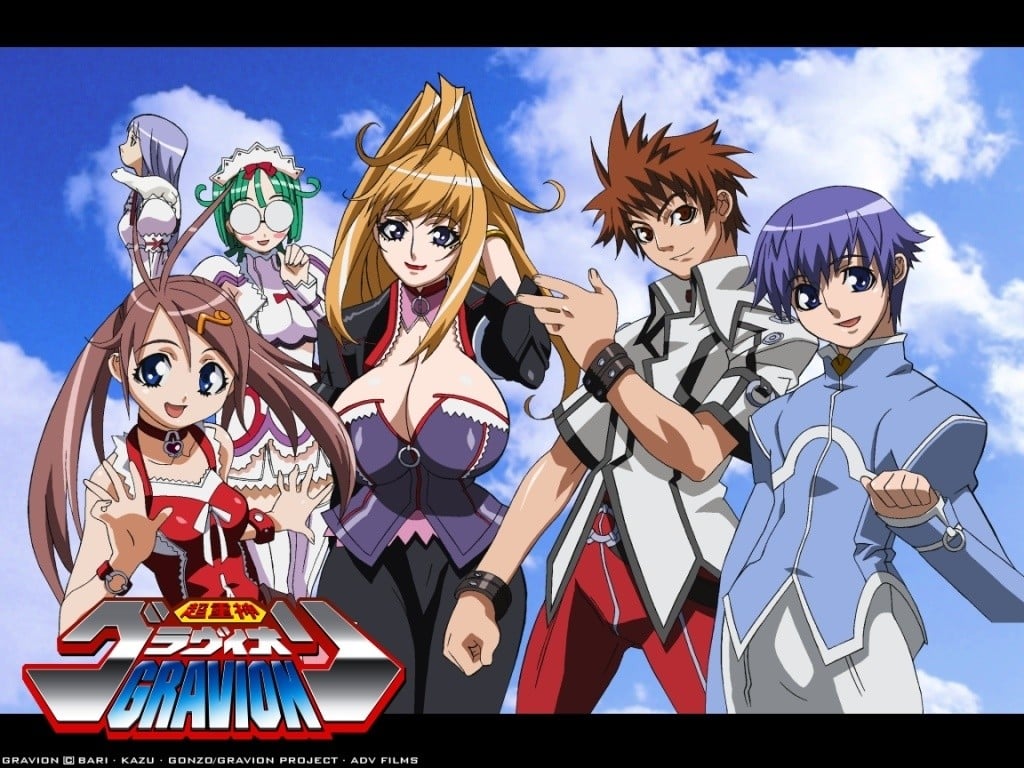 //AUDIO//
The music in Choujuushin Gravion is perhaps the series' best quality.
The anime featured JAM Project in the opening song and gattai scene background music, and this legendary band did not disappoint at all, on the contrary, "Gasshin! God Gravion" has become one of my favorite gattai theme songs. The ending song "WISH" performed by singer Yuria is extremely gentle and relaxing, suitable for ending episodes full of dramatic action. Hikaru Nanase, composer of Infinite Stratos and Zone of the Enders (anime), composed the entire soundtrack of the series – a soundtrack that, although not too outstanding, fulfilled its role.

The series' voice cast includes many talented and famous actors, such as Mai Nakahara, Yuu Asakawa, Jun Fukuyama, Hikaru Midorikawa, Sho Hayami, Junichi Suwabe. However, their jobs are quite simple and there are no scenes that really require them to show off their full range of talent, so there's no acting that really leaves an impression in this anime, although they still did their roles well. I especially like the way Sho Hayami voices Klein Sandman – you can feel that he was having a lot of fun voicing in a disguised Brave series ever since his role as Exkaiser.

My biggest complaint about the audio is that the sound editing quality of Choujuushin Gravion is not very good. Sometimes the sound effects come slower than the animation and there are some punches and kicks in the anime without sound effects, causing the viewer's mood to drop terribly.


//CONCLUSION//
Choujuushin Gravion is an okay-ish anime, if you come for entertainment and Obarism (since it is as Obari as it gets on "safe" TV). Otherwise, from a general perspective, this is not a good anime series. This series is a clear demonstration that, as joked in Pop Team Epic season 2, Masami Obari is truly a powerful super robot, but can only exert its full power when given enough budget. For Gravion, Obari is just having a blast with turning some of his style into animation while kinda glossing over the other aspects.
Check out more recommendations:
A unique series where the true pacifism versus justice. A bold premise and interesting gimmick make Planet With a very selective series in terms of audience – but it definitely deserves a chance.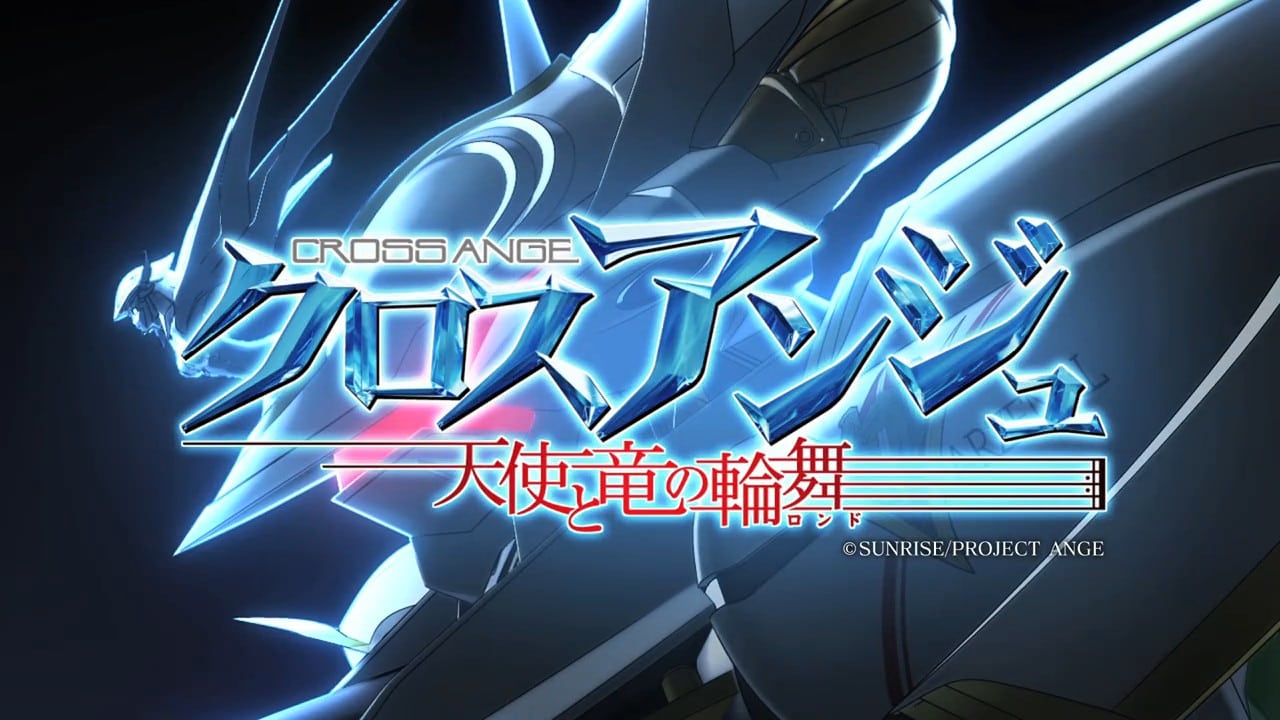 From the studio that created Buddy Complex and Valvrave, Cross Ange is another Sunrise's original that challenges the limit of its audience once more .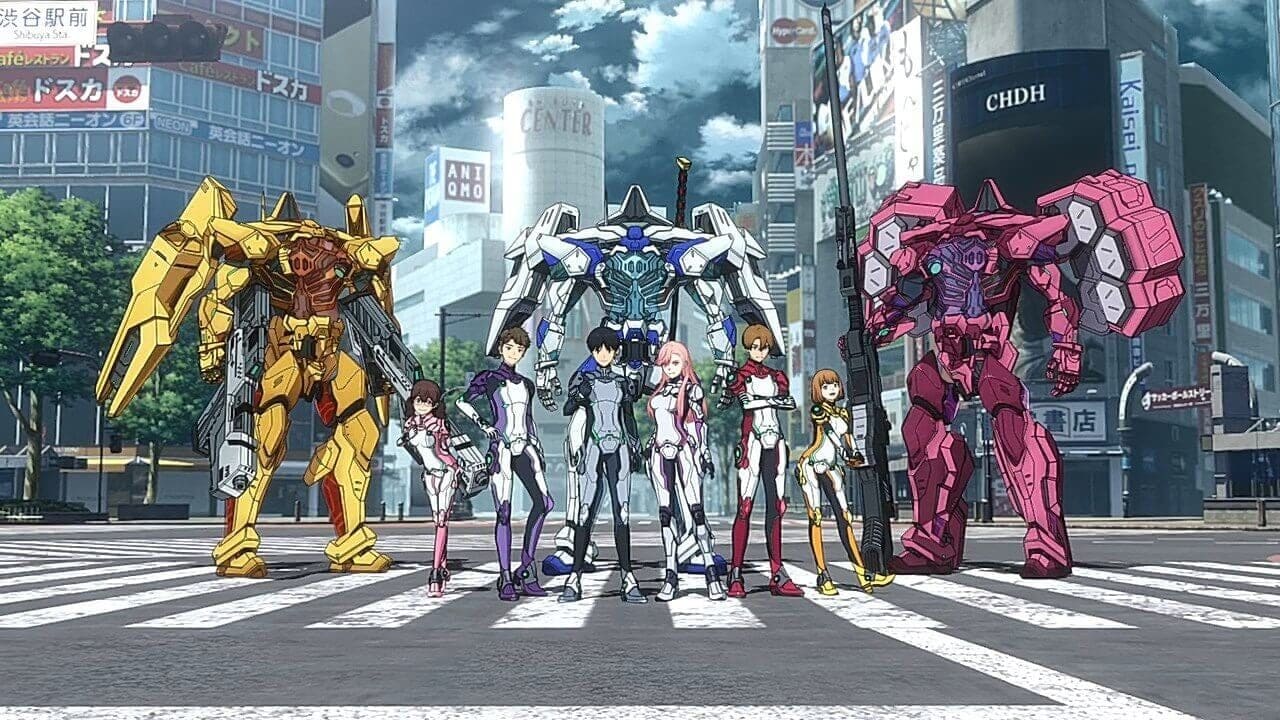 What will you do if you're teleported to a time with giant grotesque monsters? For teenage student Daisuke Doujima, it's a perfect chance for him to become a hero, and a saviour. But can he?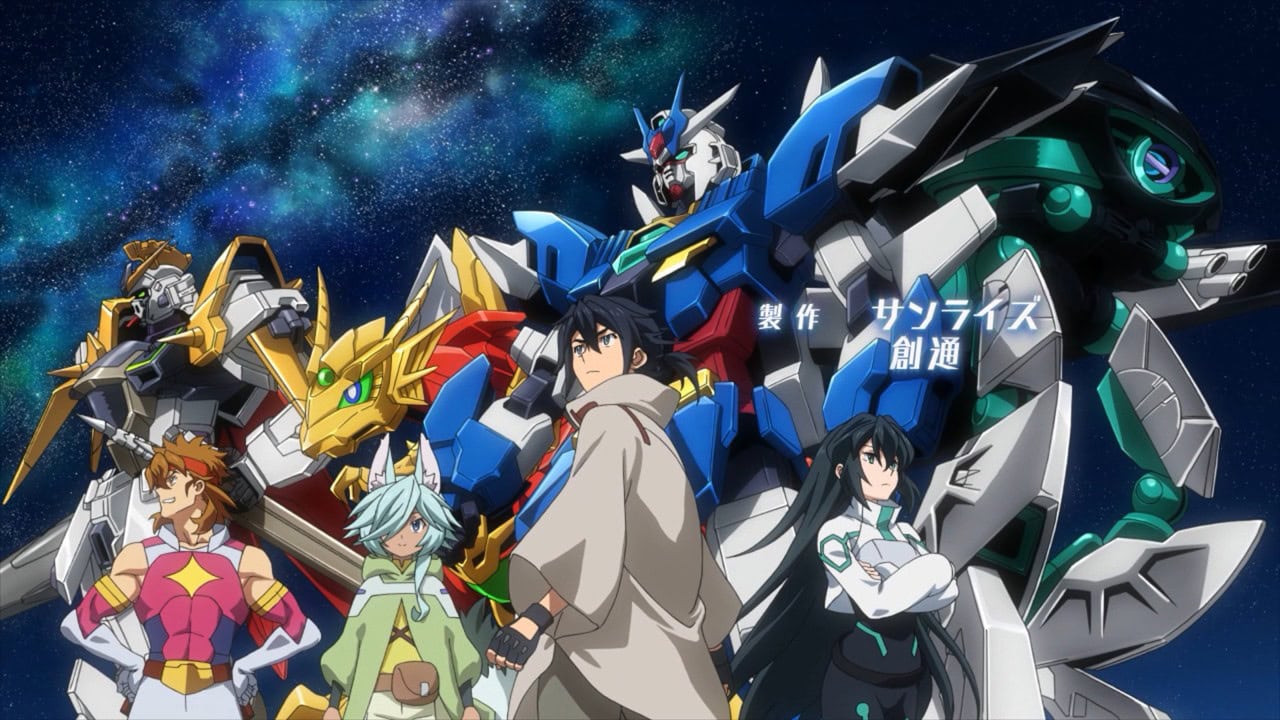 After 2 lukewarm series, Gundam Build rose to form again with Re:Rise. A story with deep characterization for a diverse and likeable cast and awesome Obari action.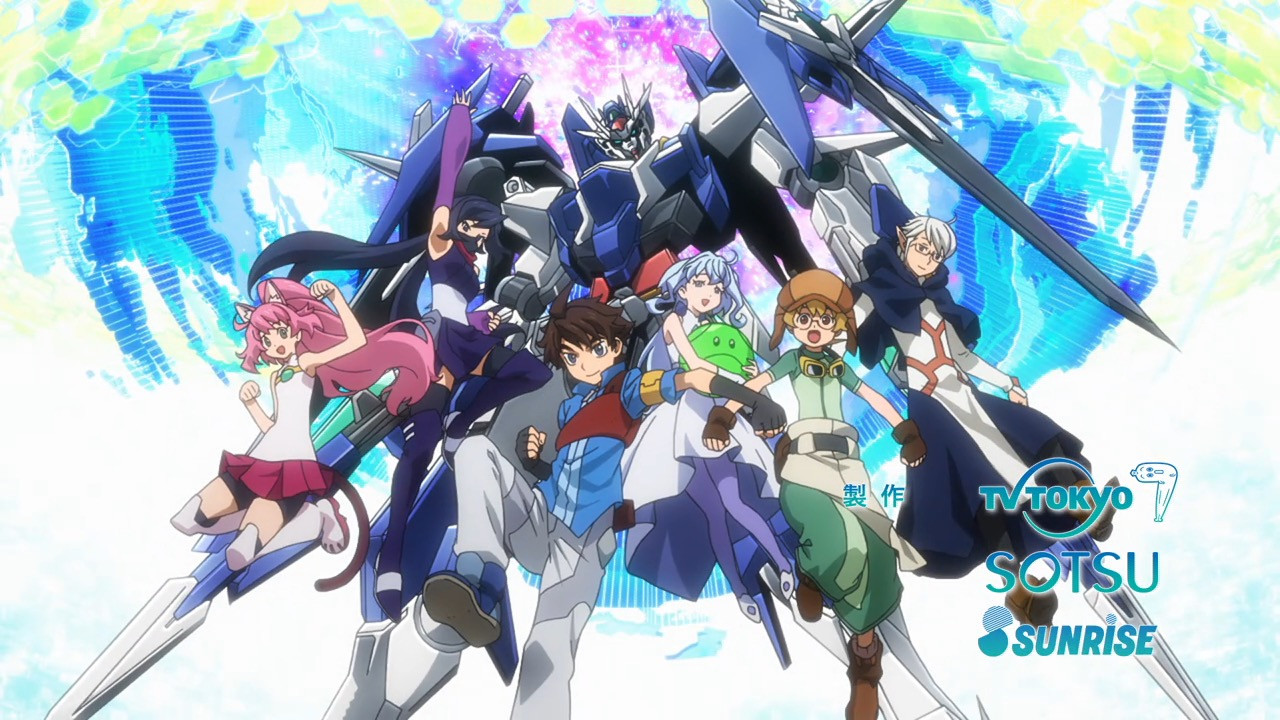 Time to go digital! Build series is going full SAO and virtual with Build Divers – a light-hearted series and fun to enjoy without the need to complicate things.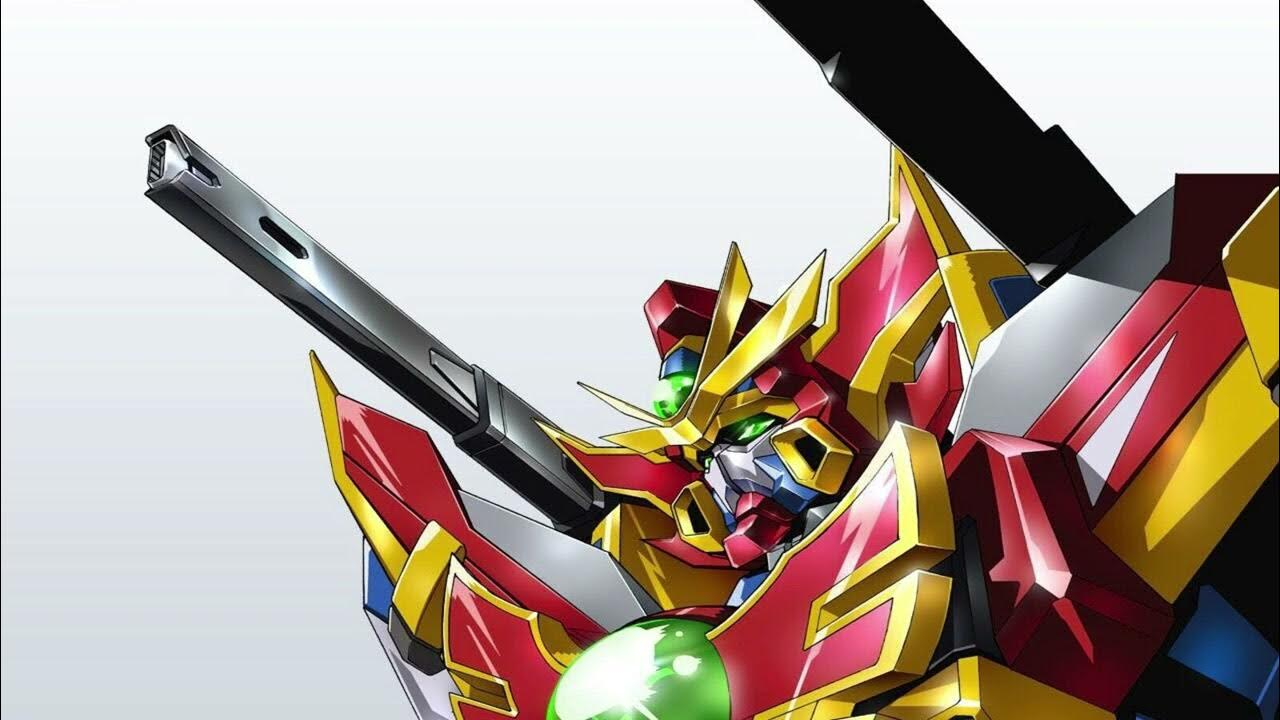 The Super Graviton God is back! And this time the threat just got more vile. But Gravion also receive an upgrade…in true Obari fashion. Let's see how the sequel holds up!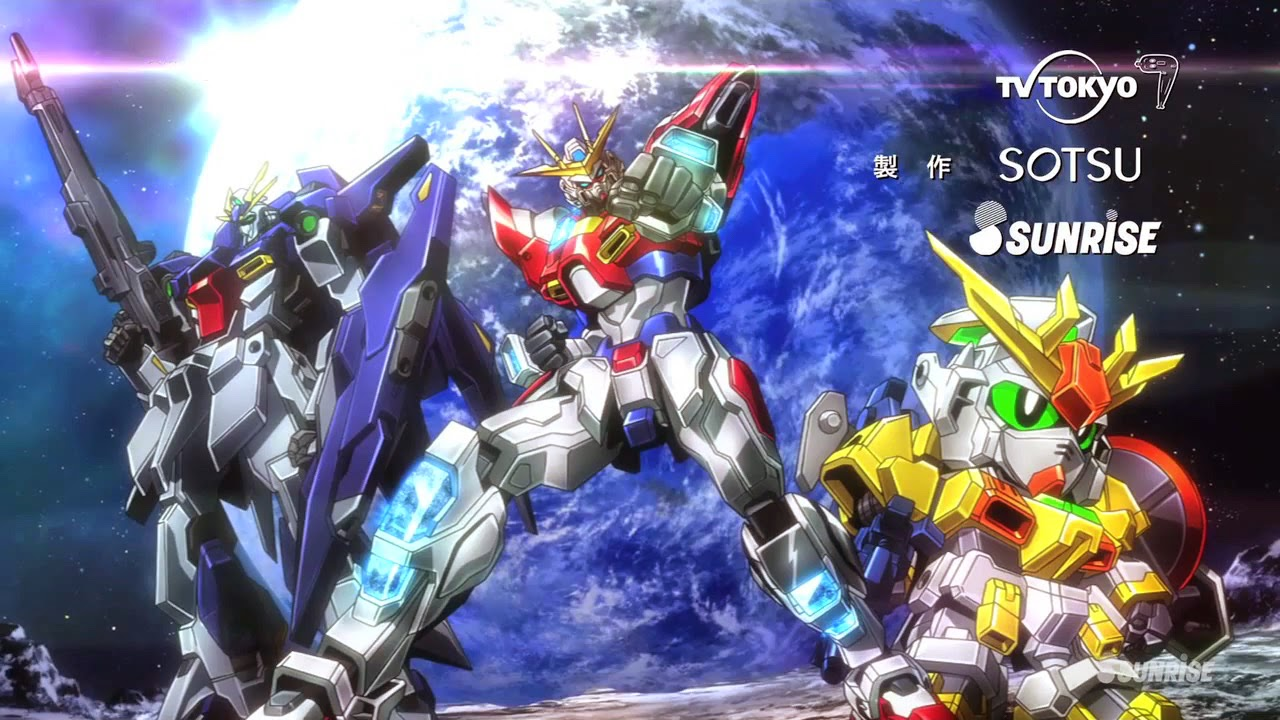 Following GBF, Sunrise wanted to capture the magic with TRY. However, they fell just short of greatness but still create a series with amazing Gunpla battles.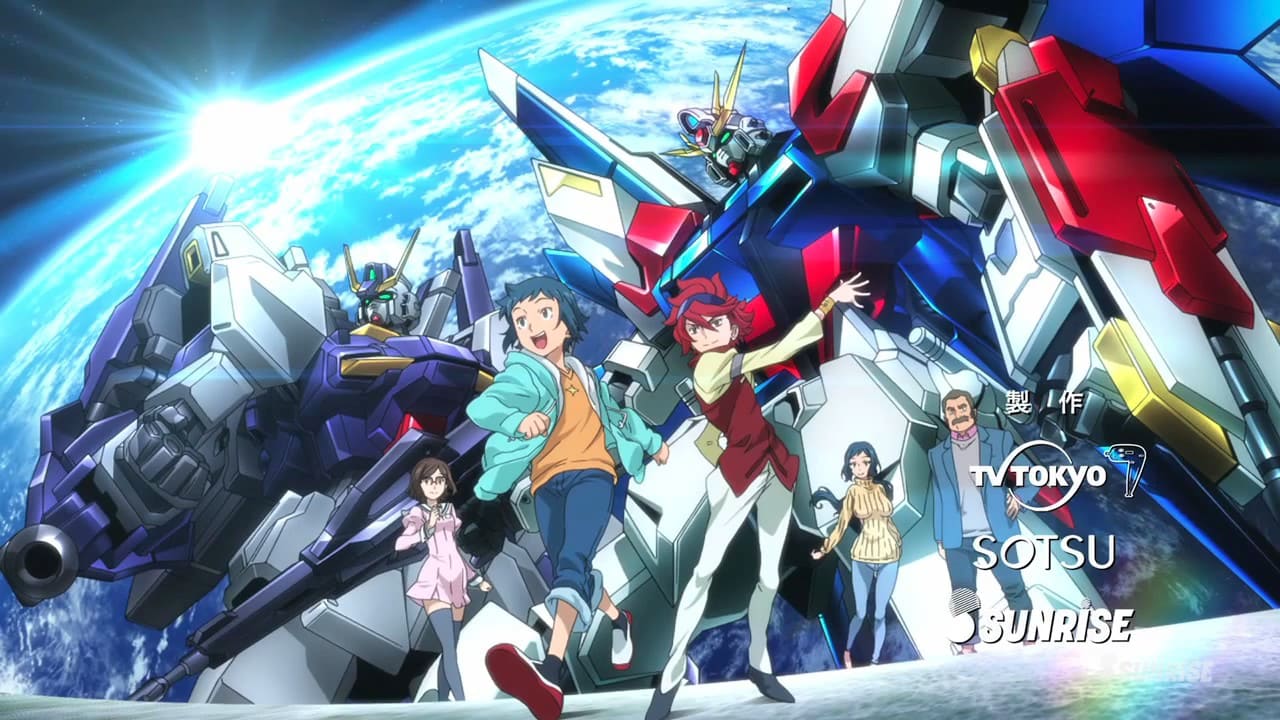 A hobby turned combat sport. Sunrise's effort to attract new fans turned into a compelling series with gorgeous battles featuring iconic MS from the franchise.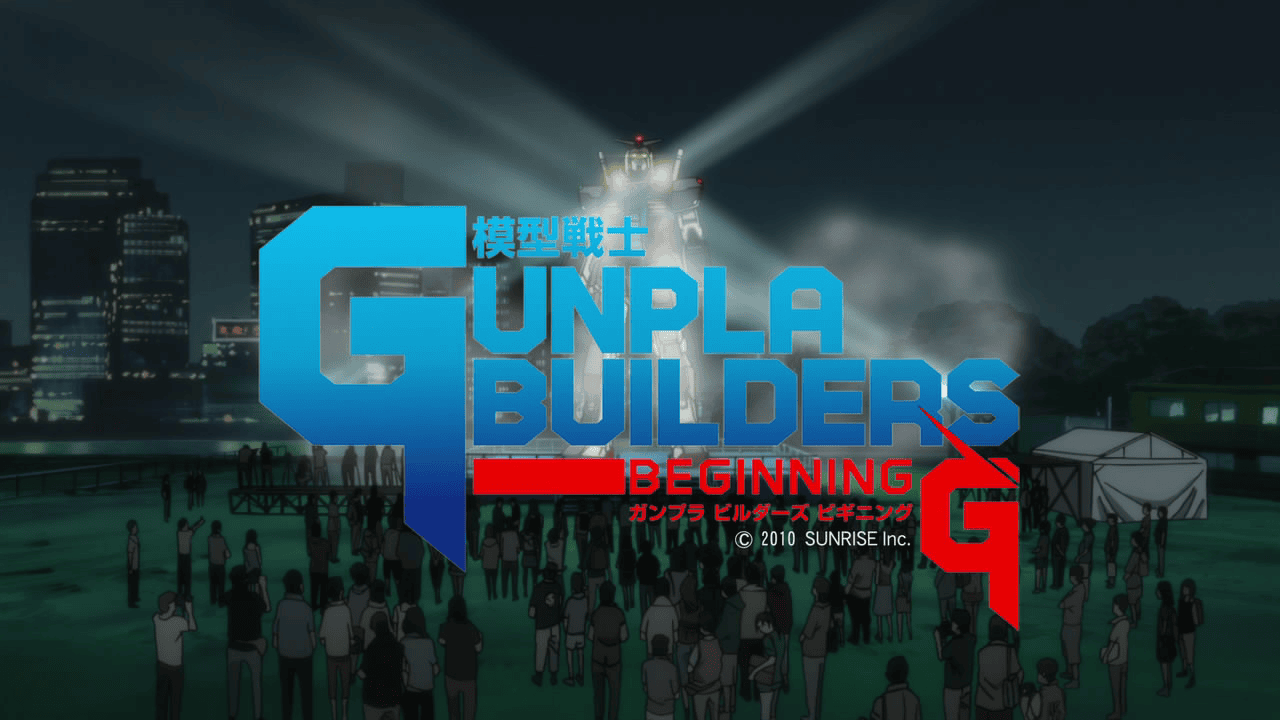 The first animated Build series, Beginning G opened up new venues and excitement for the hobby, with light-hearted yet intense traditional MS battle.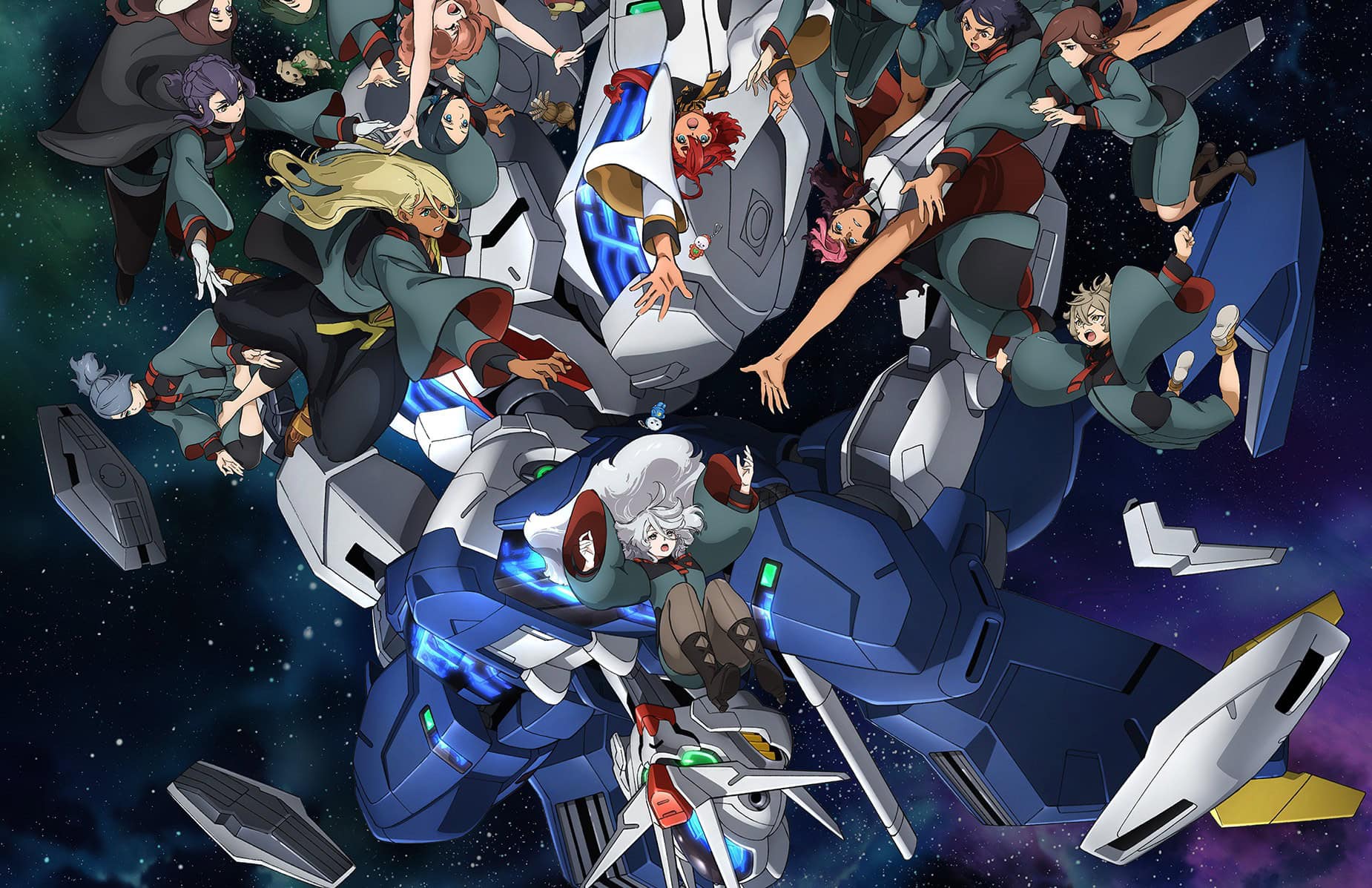 The shortest tv series Gundam ever, but was one of the most popular. G-Witch put Gundam back on the mainstream map, but do fans love it like non-fans do? The answer is quite divisive!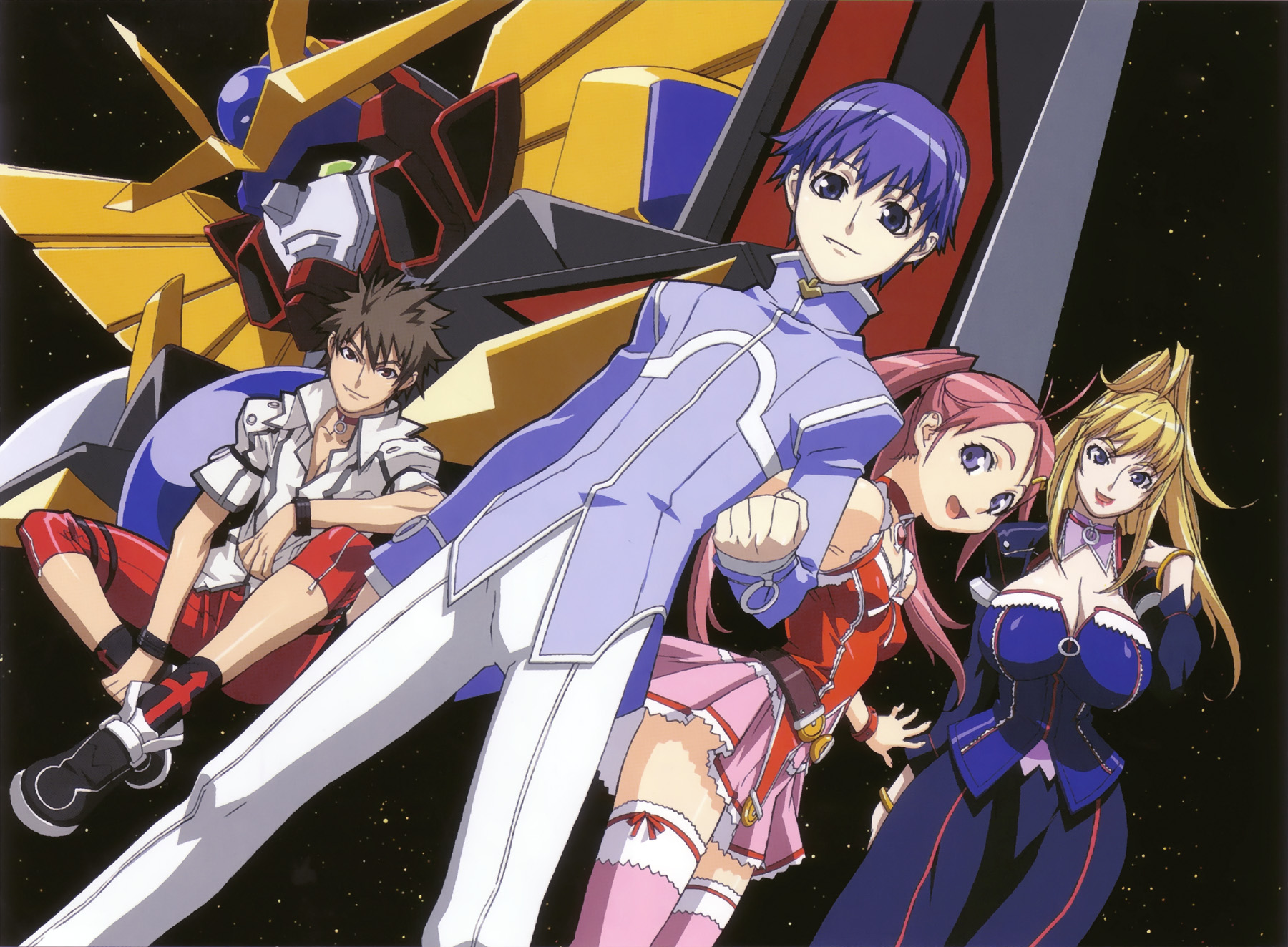 A heavy-weight in Masami Obari's repertoire. Choujuushin Gravion is average in production quality, yet it is imbued with the spirit of the most badass over-the-top director of all time.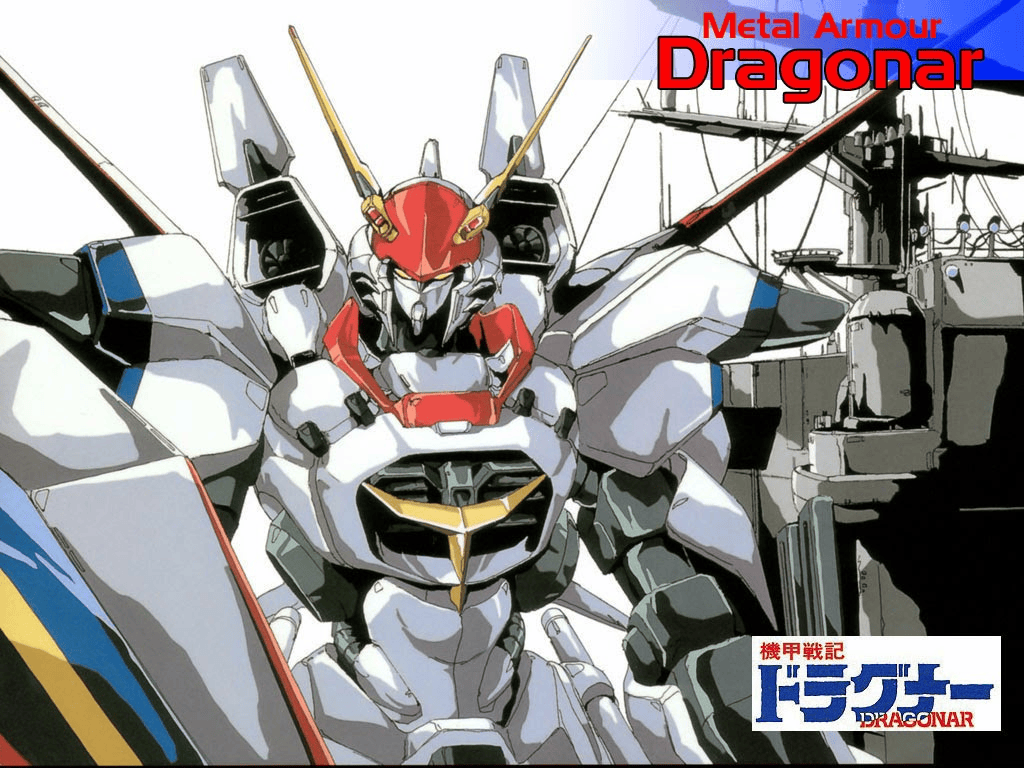 Do you want a Gundam series with a brighter tone but still has banger battles? Then Metal Armor Dragonar is a perfect series for you!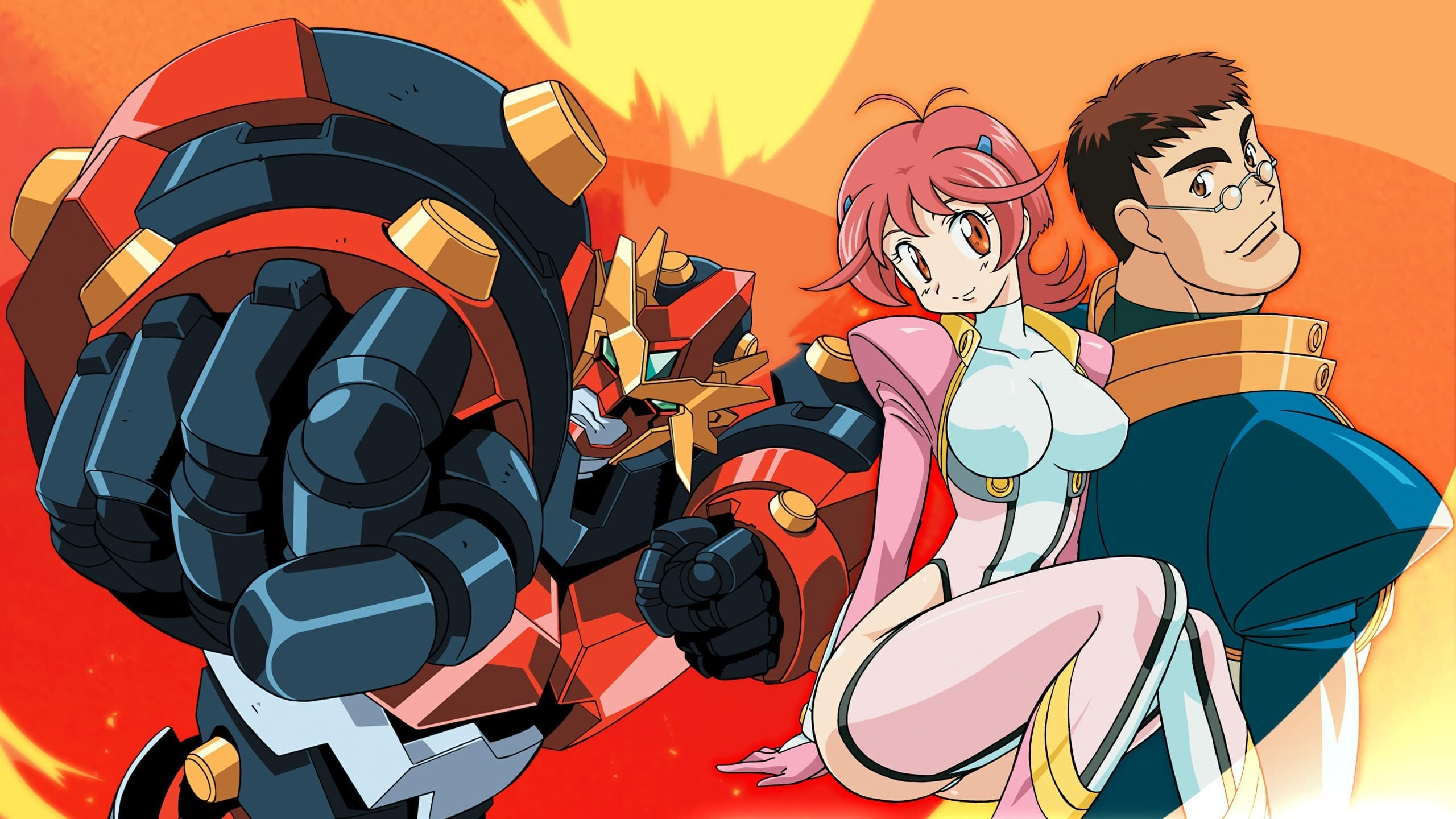 A Super Robot versus Alien mecha series, but this time it's also infused with the intricacies of human's most sacred bond: Marriage. Godannar put that relationship to the test!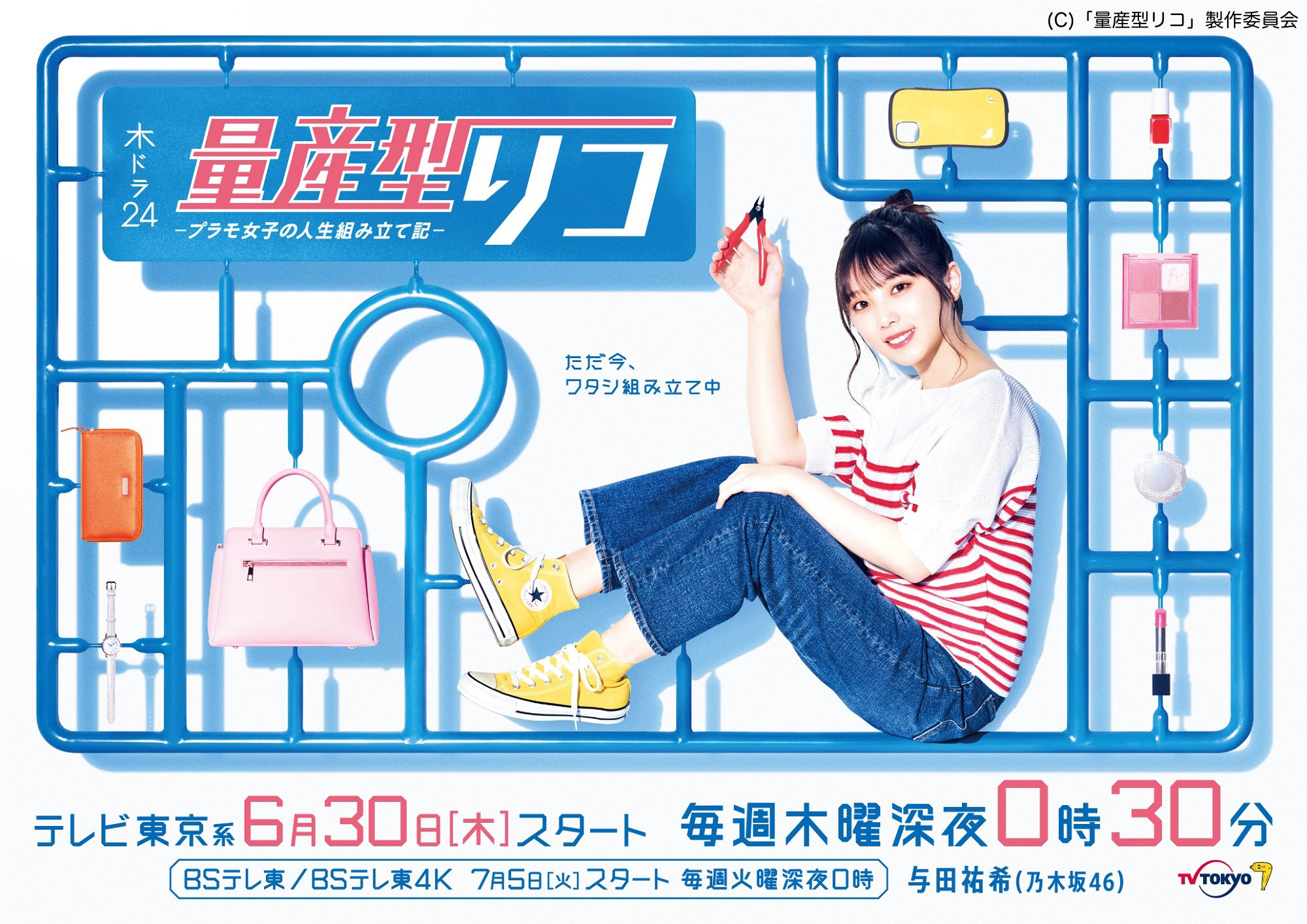 A series about building regular model kit, and using them to find inspiration in life. A very uplifting and chill series for mecha fans to change their perspective on their hobby.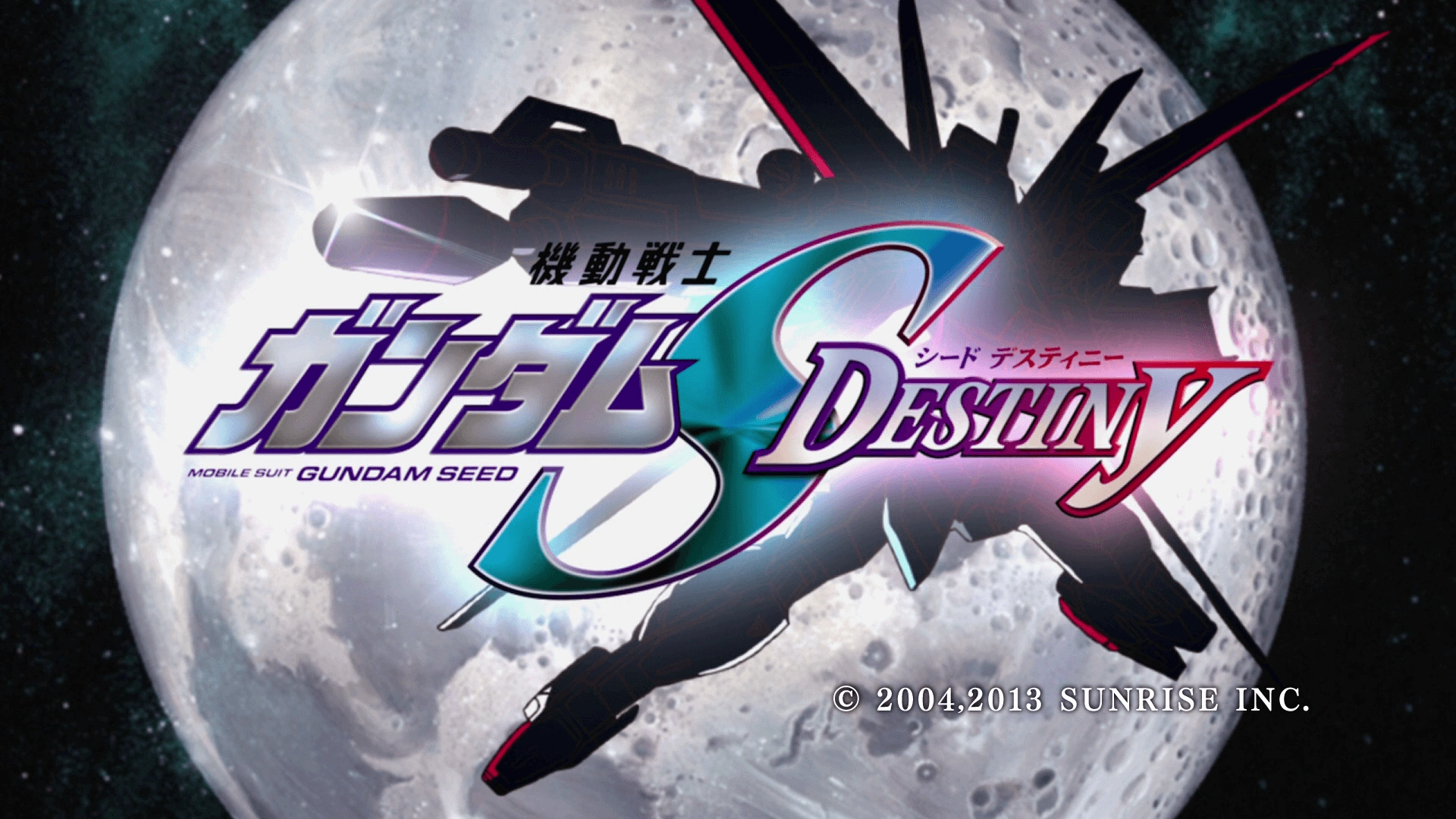 The sequel to SEED – a series that brought Gundam on top of the radar. Destiny is a sequel that earned both the intense love and hate within the fandoms.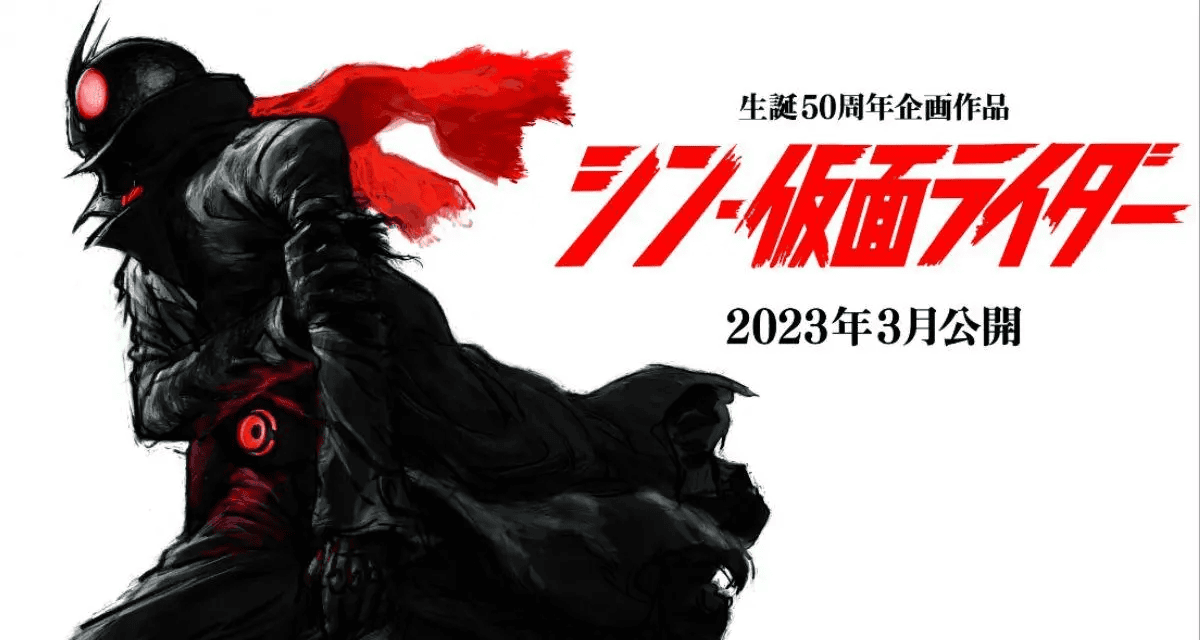 The 3rd Tokusatsu series by Director Anno Hideaki. Shin Kamen Rider revisits the core message of what it means to be a Rider and to fight for justice while putting a modern spin on it.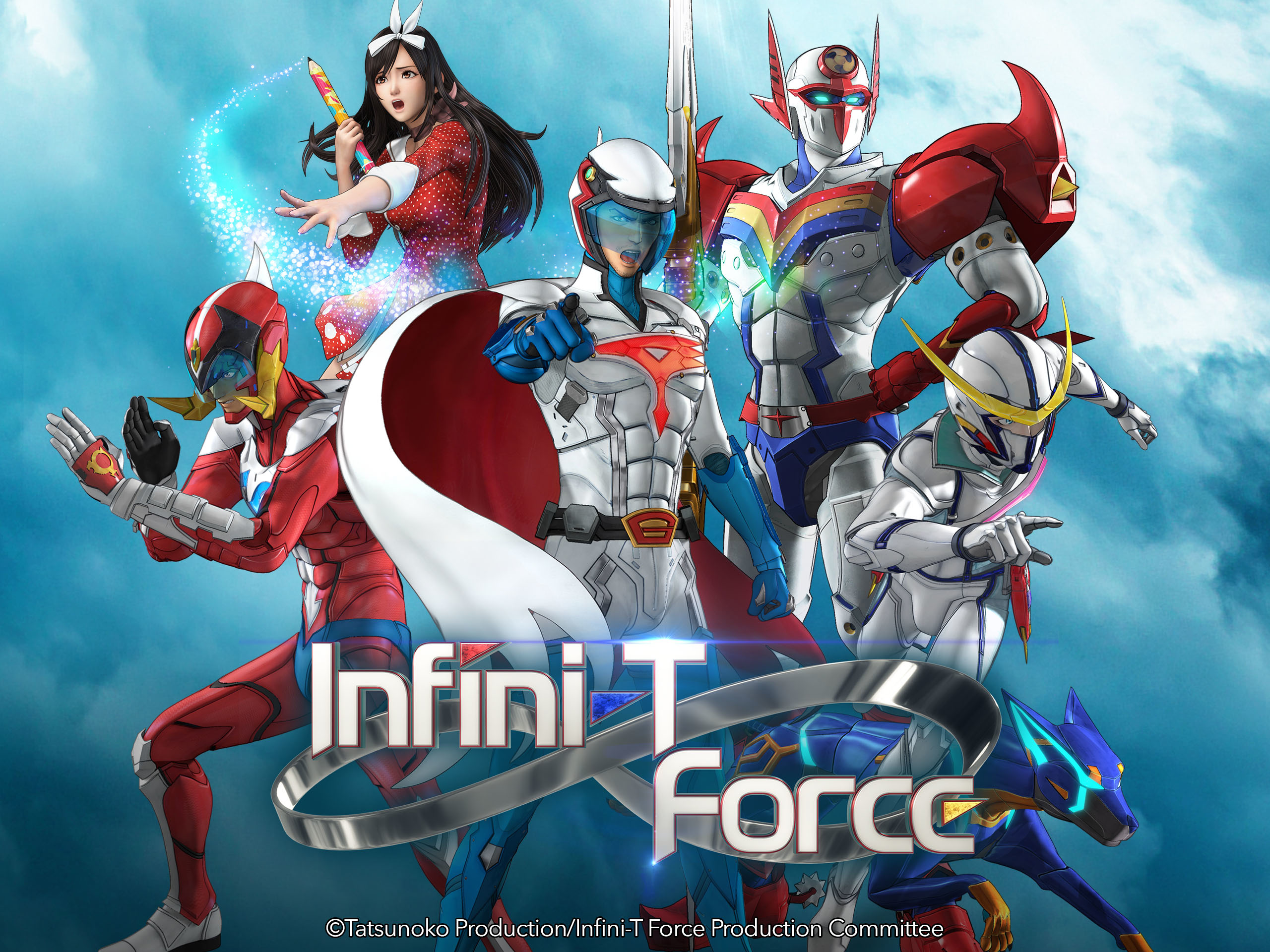 The most ambitious superhero crossover is here! Infini-T Force is where heroes from different universes come together to save a girl and protect the multiverse.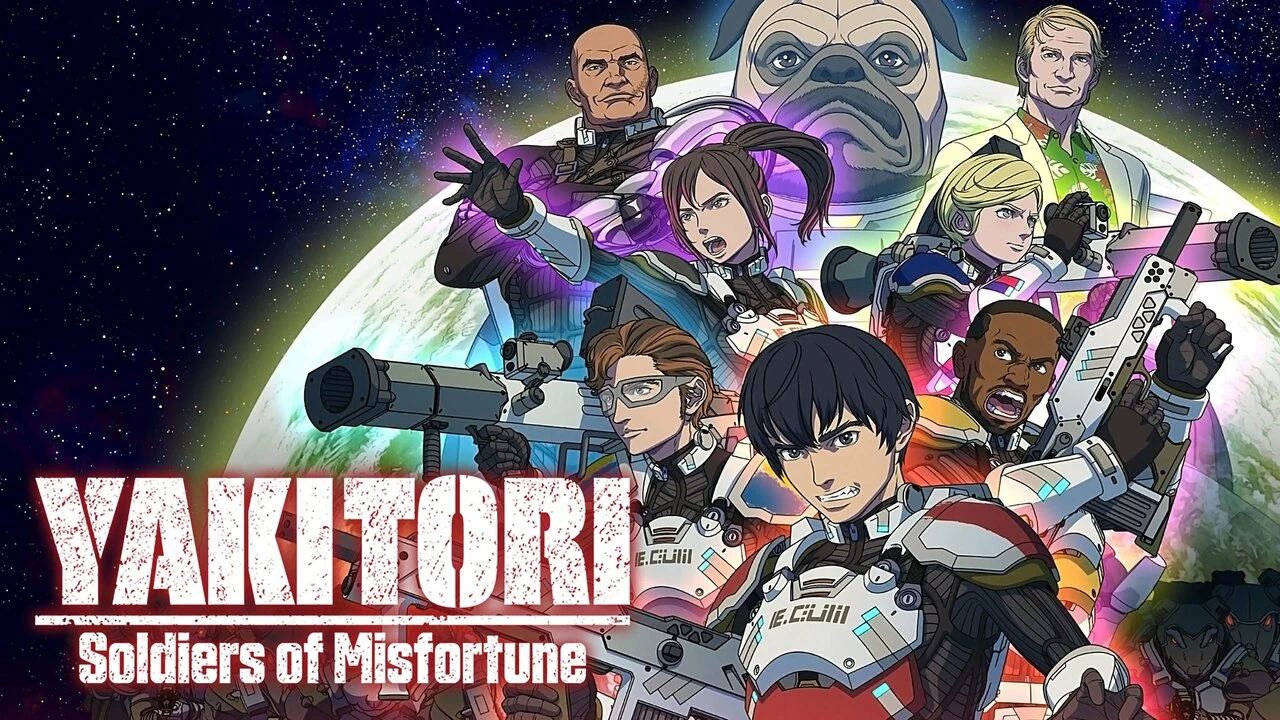 An anime adaptation of a sci-fi novel with the same name, Yakitori really stir up the scene with its unusual storytelling and animation style. However, the characters really hold the series up.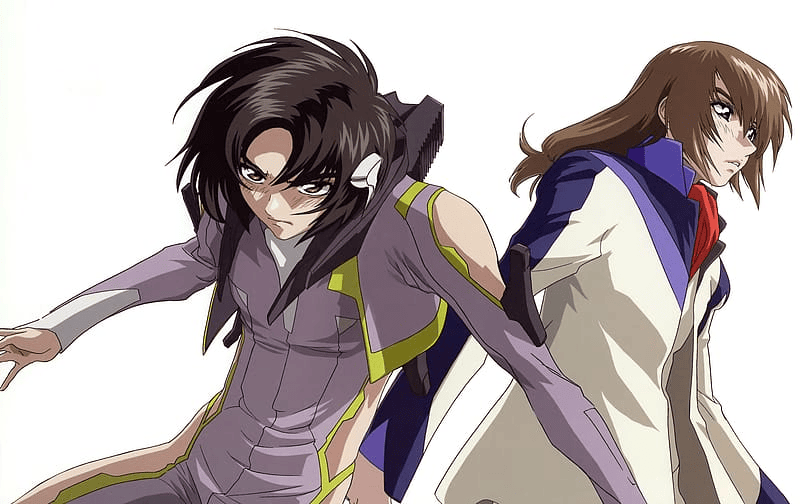 A Fafner novel written by Tow Ubutaka – the person who understand Fafner the most. Explore Kazuki's POV and his relationship in a way you've never seen before.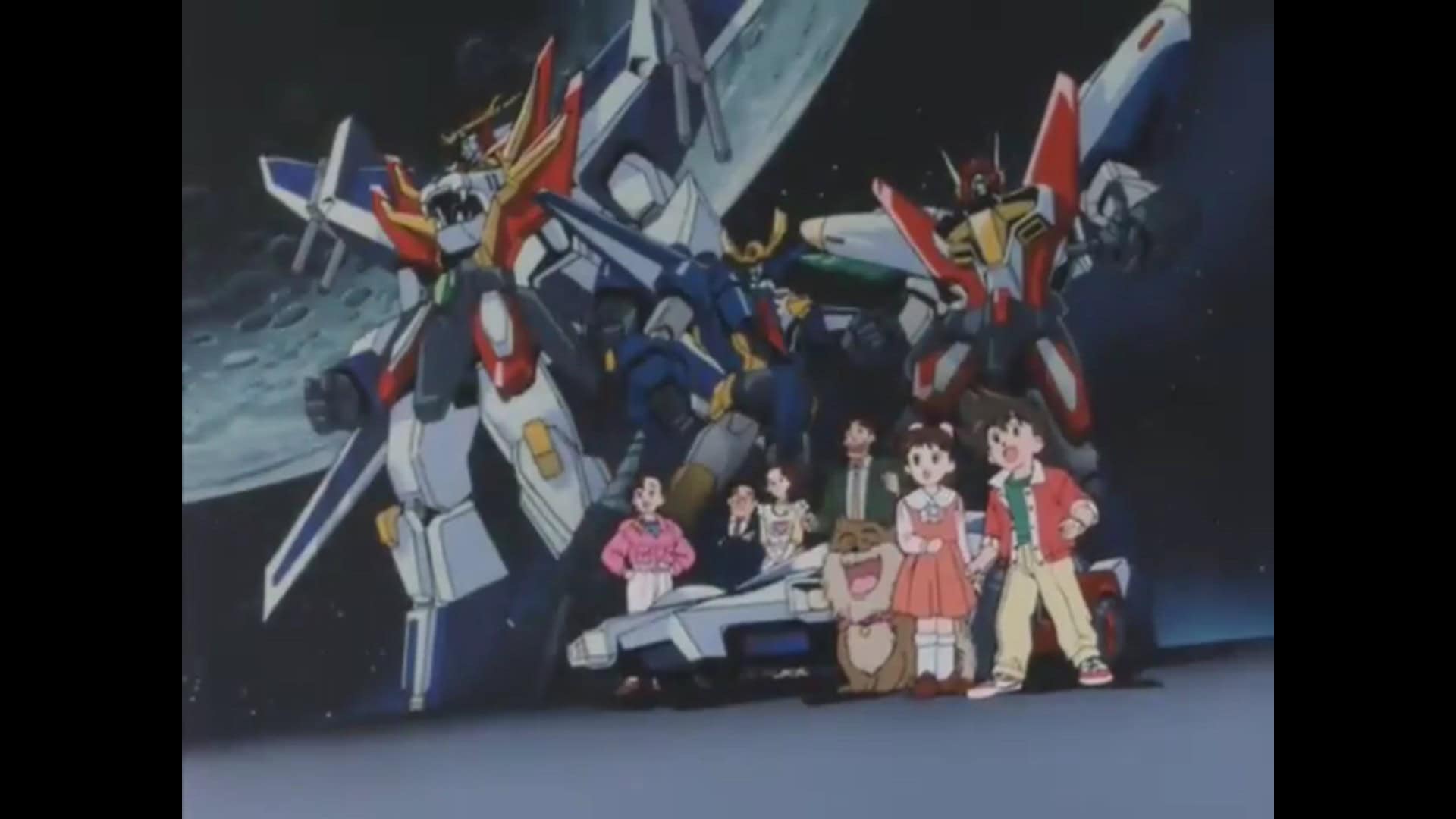 After the Transformers wave subsided, Takara made a bold move by partnering with Sunrise to produced one of the best Mecha franchise ever. Start the Brave journey with Exkaiser!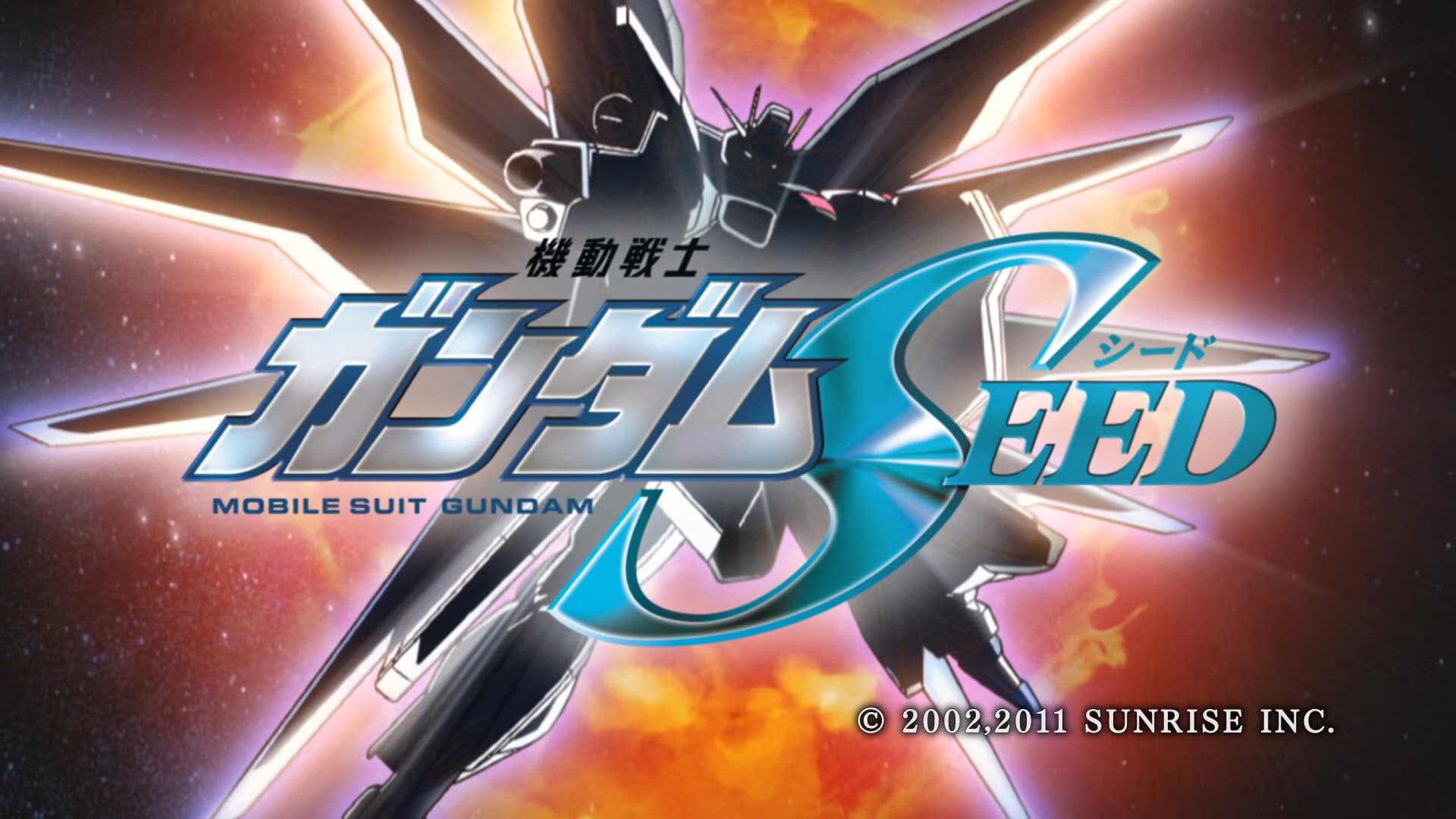 A new Gundam for a new era. Gundam Seed is one of the most popular modern Gundam series that has fans all around the world. And it also received much love from Sunrise as well.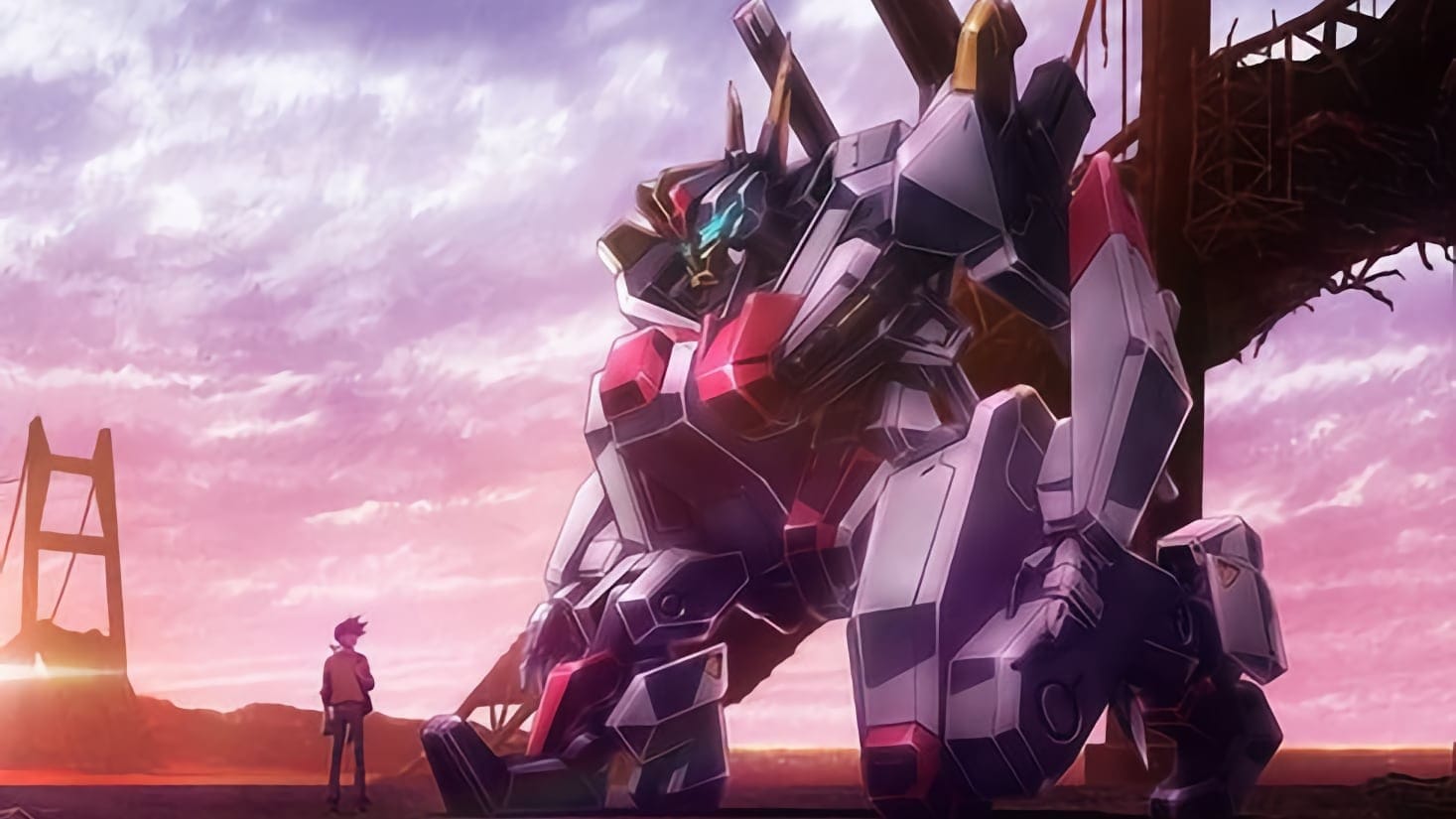 A Sunrise original mecha series after almost a decade. Kyoukai Senki was used as a toy ad and training grounds for the new animators at Sunrise.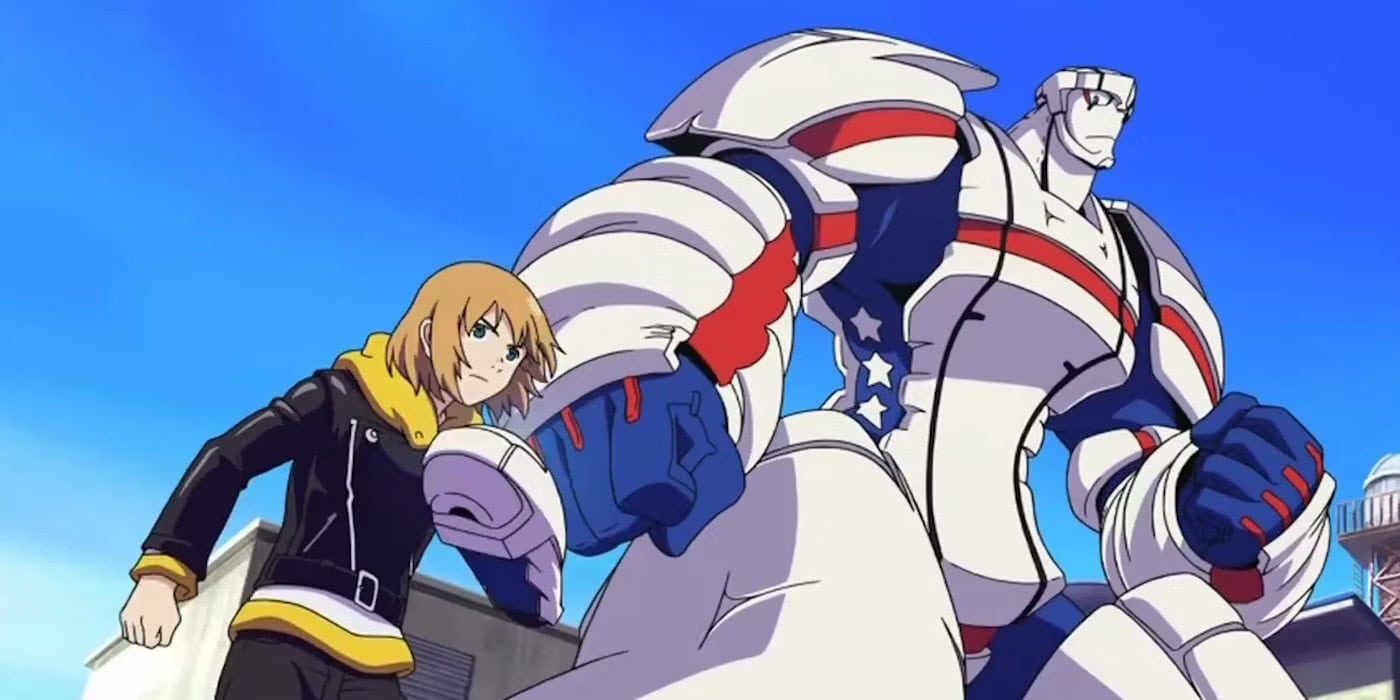 Heroman – the name that says it all. A Western x Japan superhero story about a boy who was granted great power and great responsibility. No he doesn't shoot web, but he has a robot instead!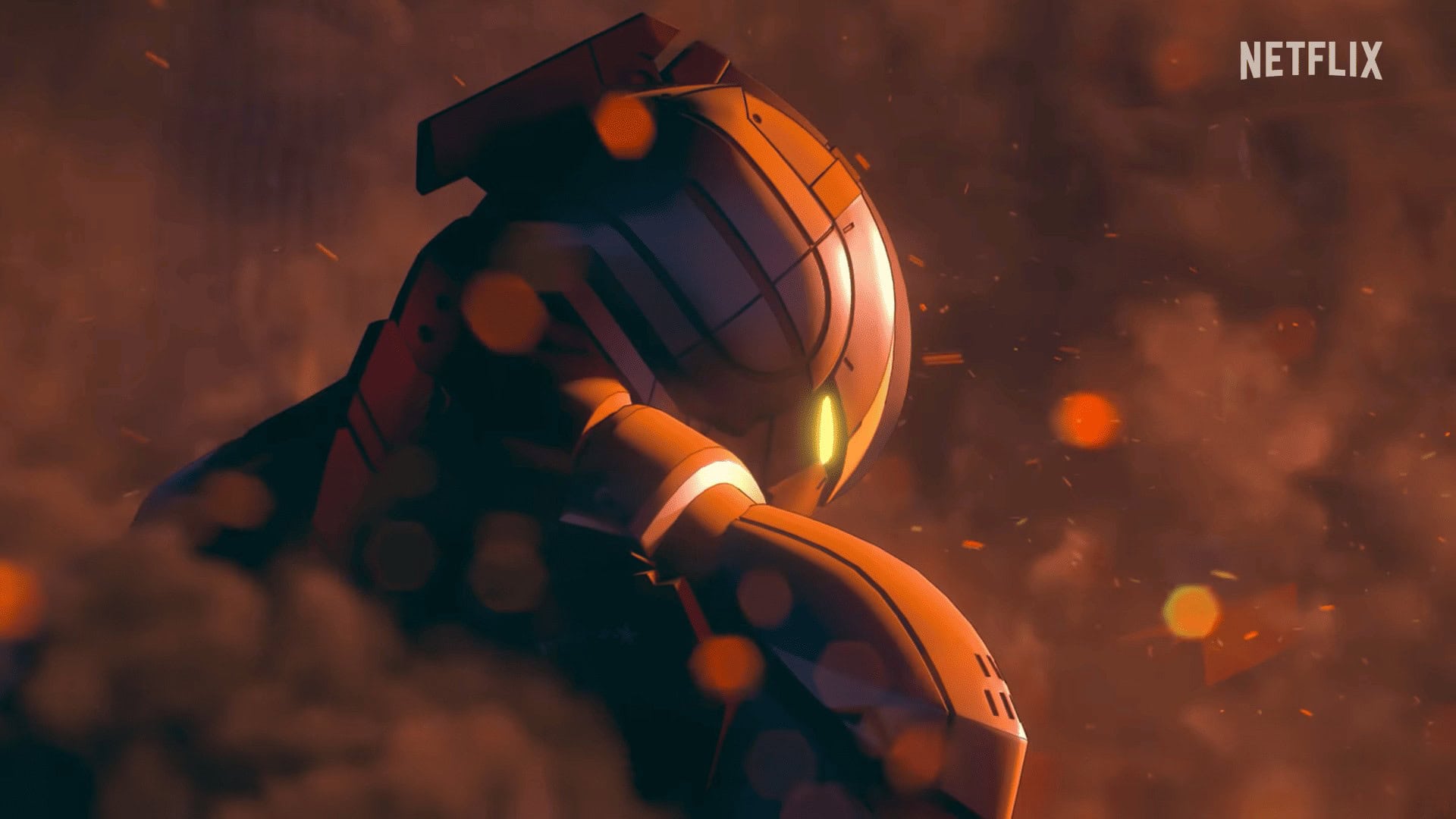 The final season of the ULTRAMAN Netflix adaptation. With the direction season 2 went, all hope seems lost in the series. But this season delivered the Light of the Giant to us once again.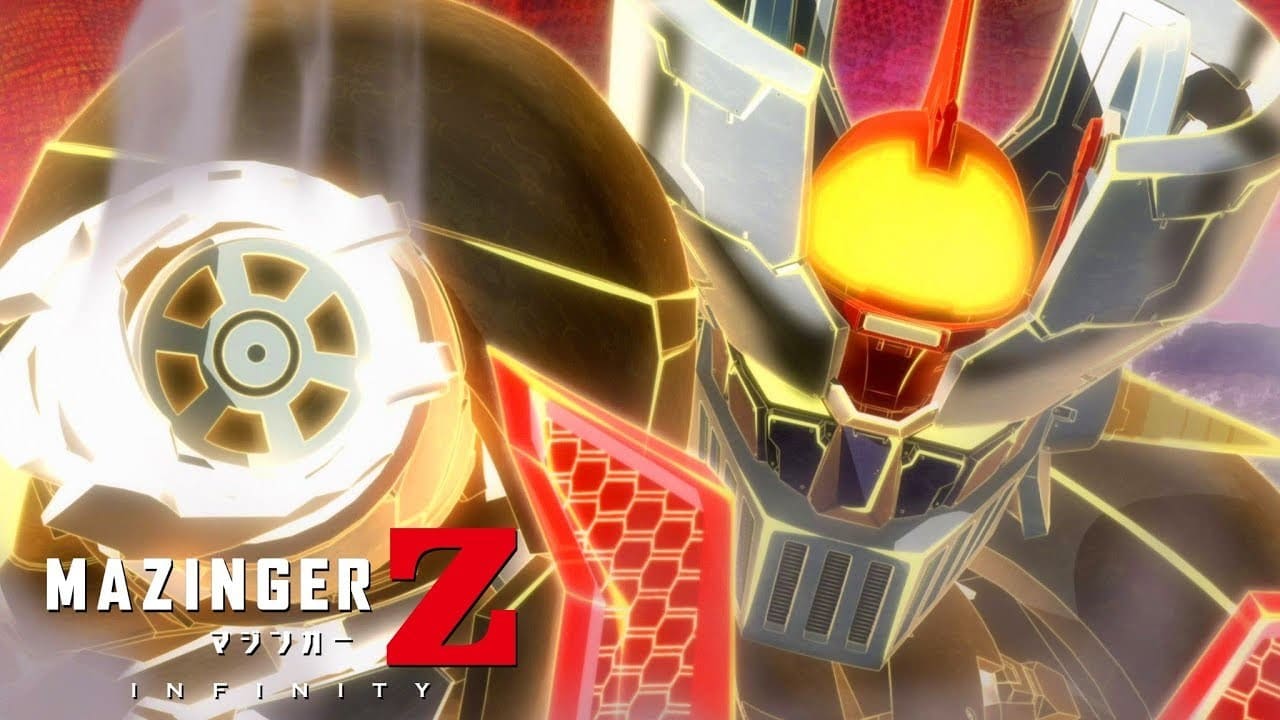 A love letter to commemorate the pioneer of the Mecha genre, Mazinger Z Infinity remind us of the conviction and justice that the Iron Castle had, is, and will stand for.

A badass and action-packed super robot series with an age-gap marriage between the two main characters. A hearth-throbbing and passionate tale about love and perseverance.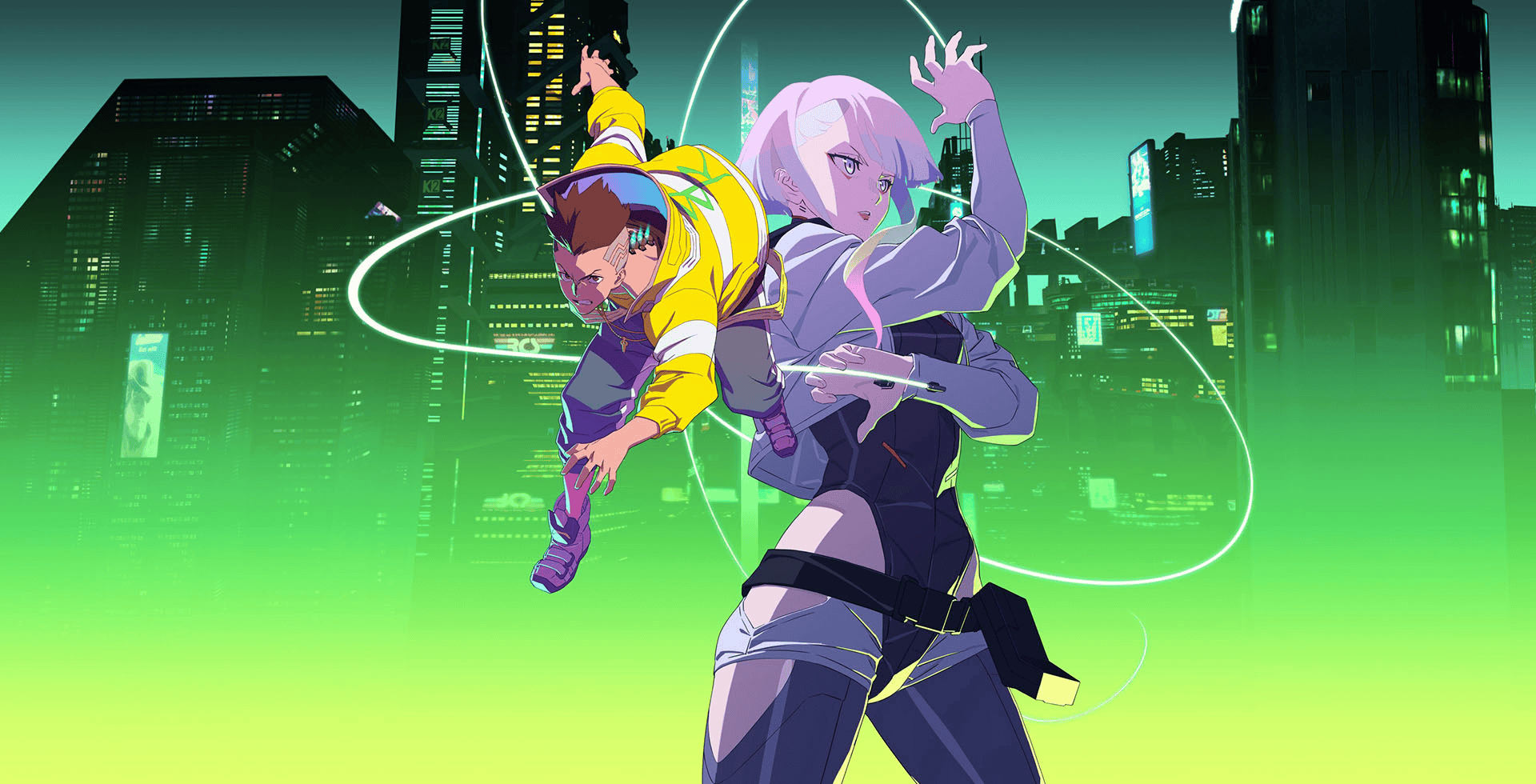 An anime from Studio Trigger that will literally blow your mind. Cyberpunk: Edgerunners is a phenomenon that will echo in the audience's heart well beyond the future.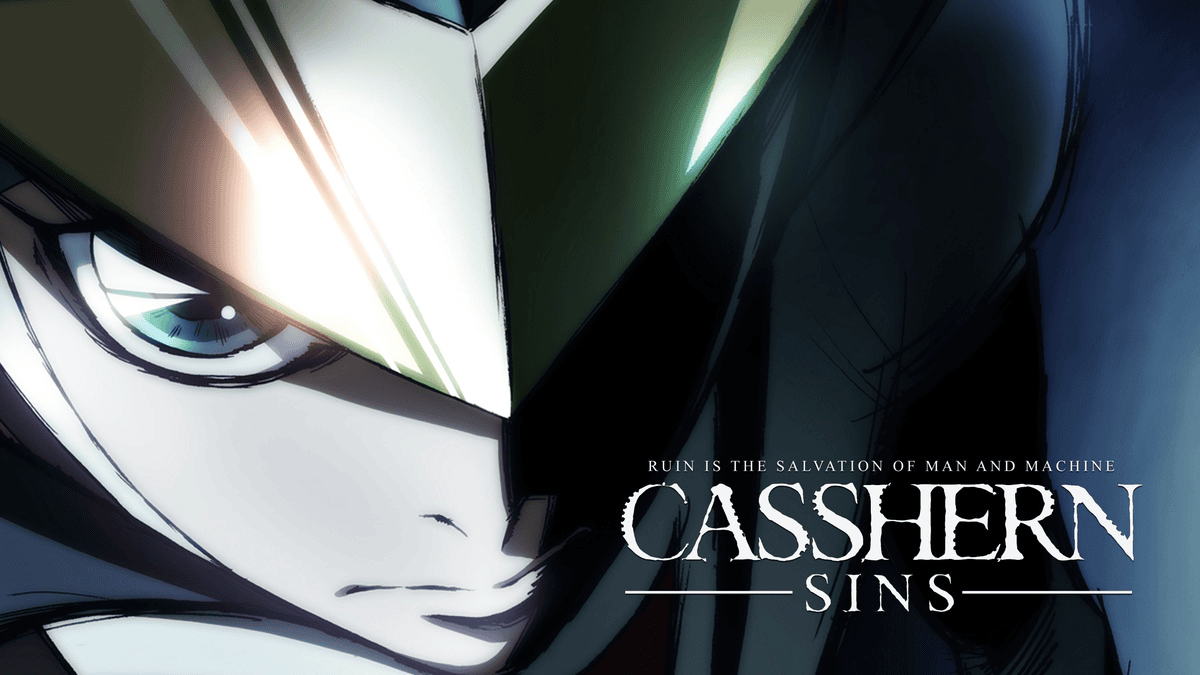 A new story of the boy who awoken a machine. Casshern Sins follow a conflicting young man in a world where life seems meaningless, yet everyone yearn for it anyway.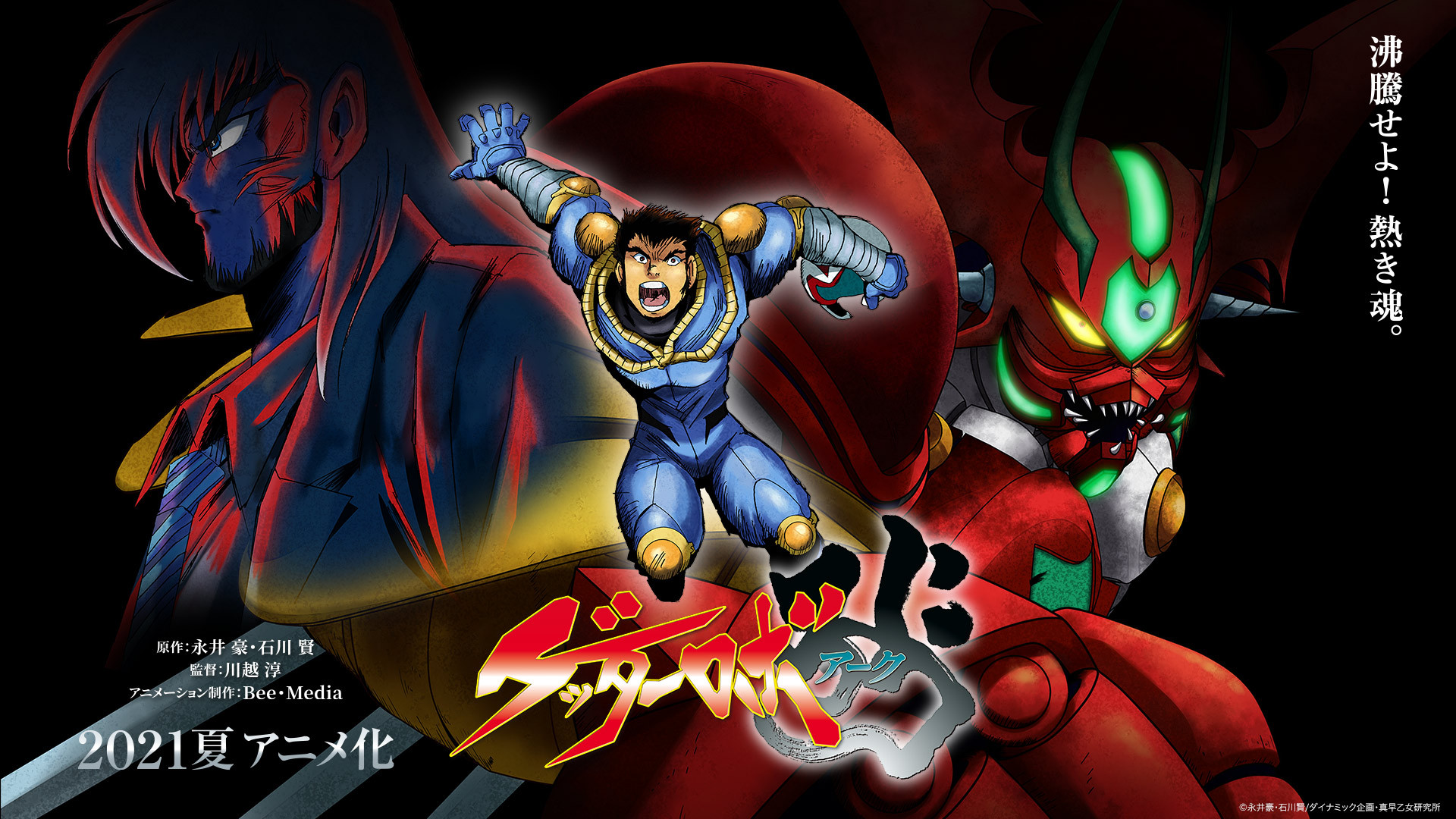 A passionate love letter to one of the oldest and most revered mecha franchise – Getter Robo Arc aimed to deliver a sought-after conclusion to the manga. But did it succeed?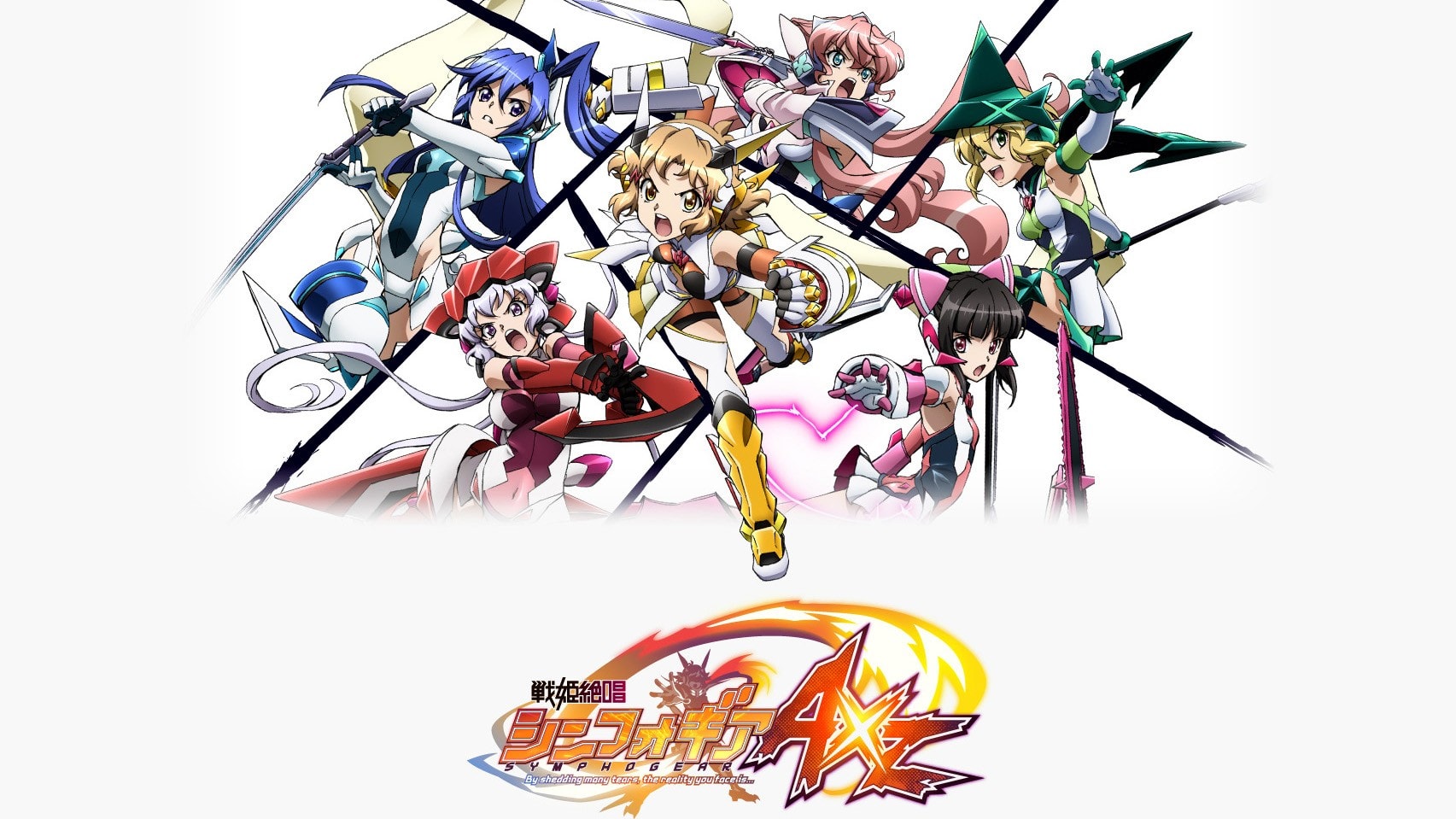 Just when things have calmed down, the Gear Users once again face an apocalyptic threat from a mysterious high order. This put Hibiki and her friends at risk once more.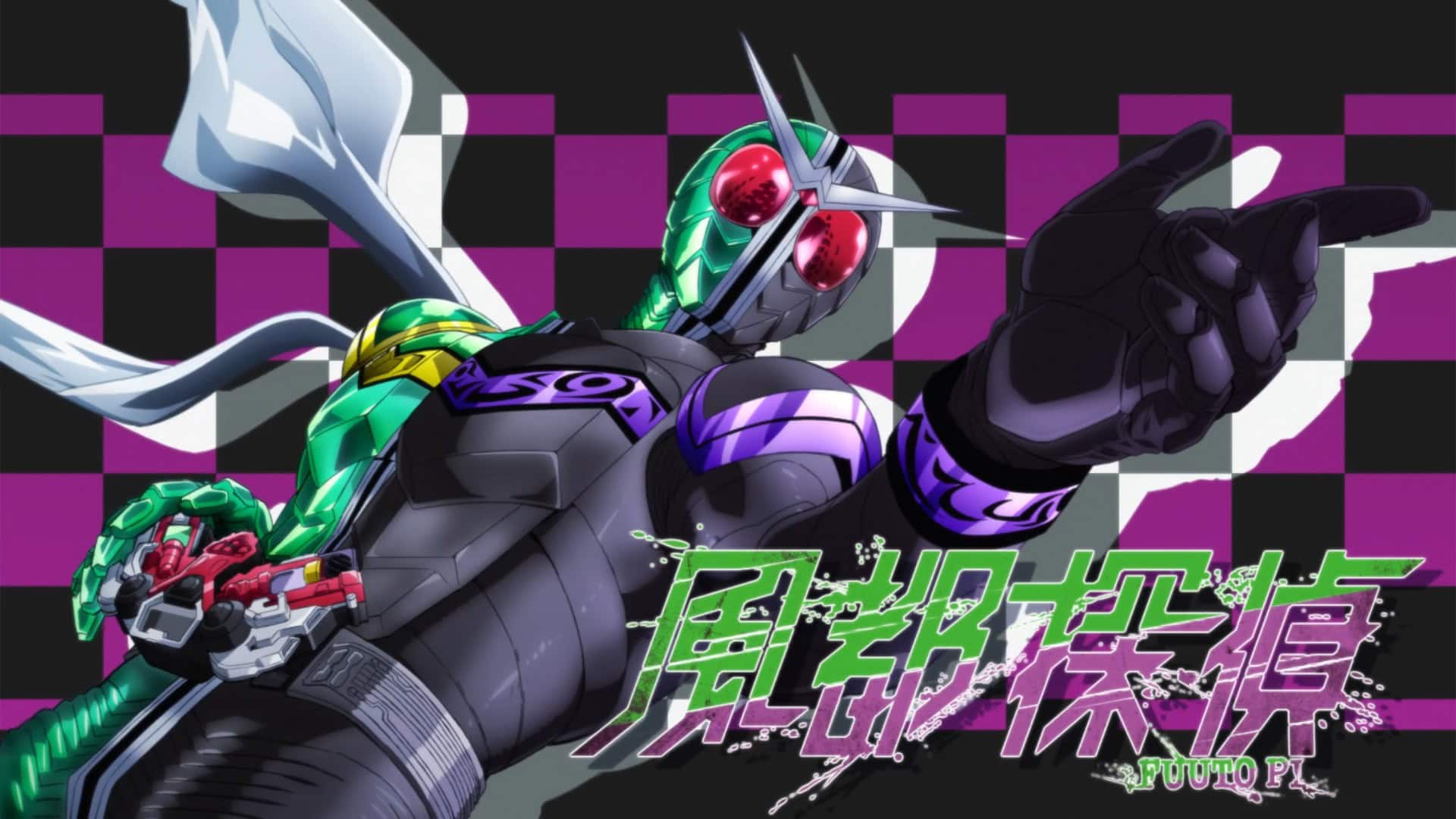 The detectives of the windy city Fuuto never rest. A new story unfold in front of our two-in-one hardboiled Kamen Rider W. But this time, it's animated!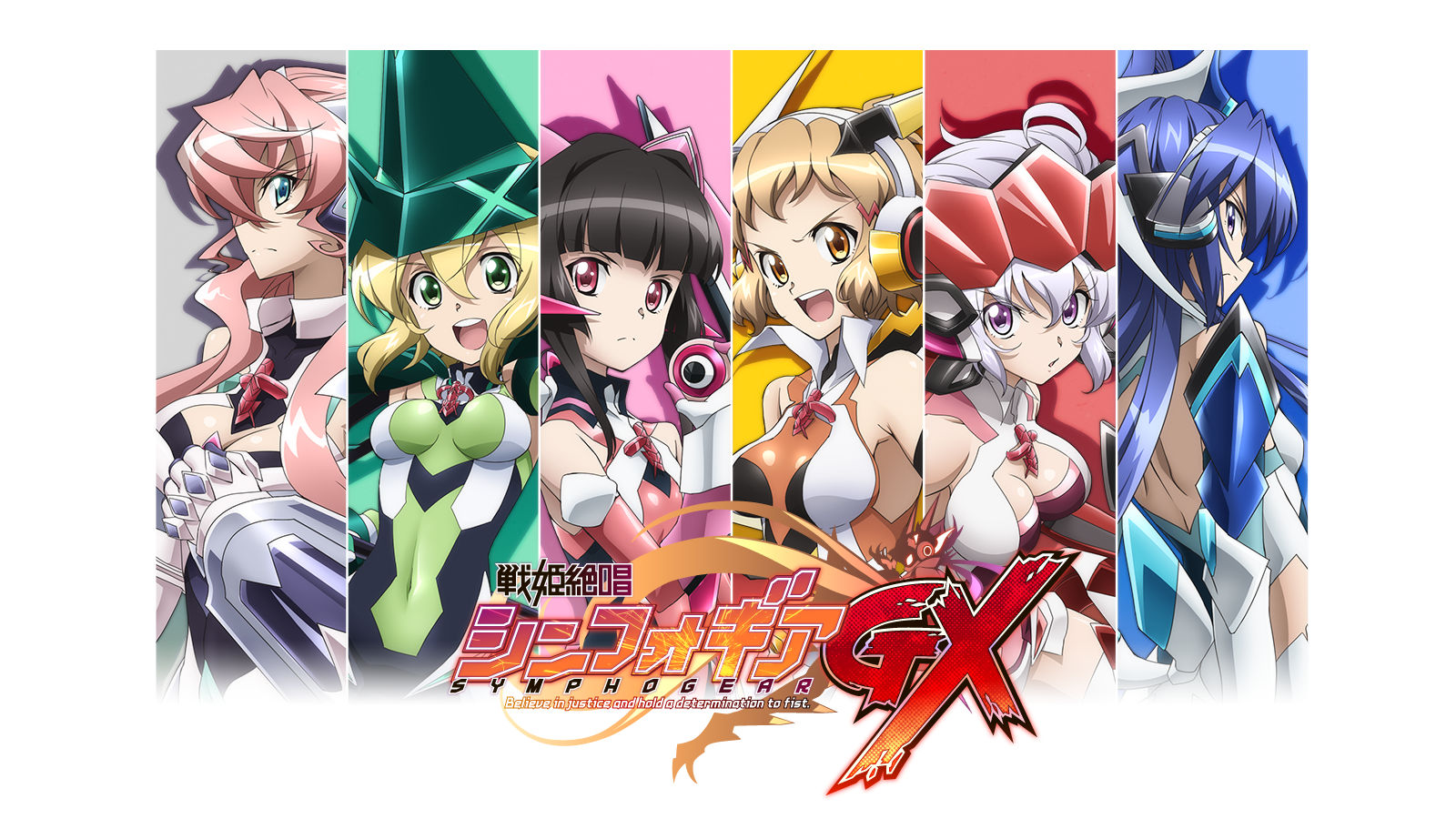 New threats emerged to threaten the world. But new allies also appear to bring the Gear's songs to a new level. A new battle await the girls!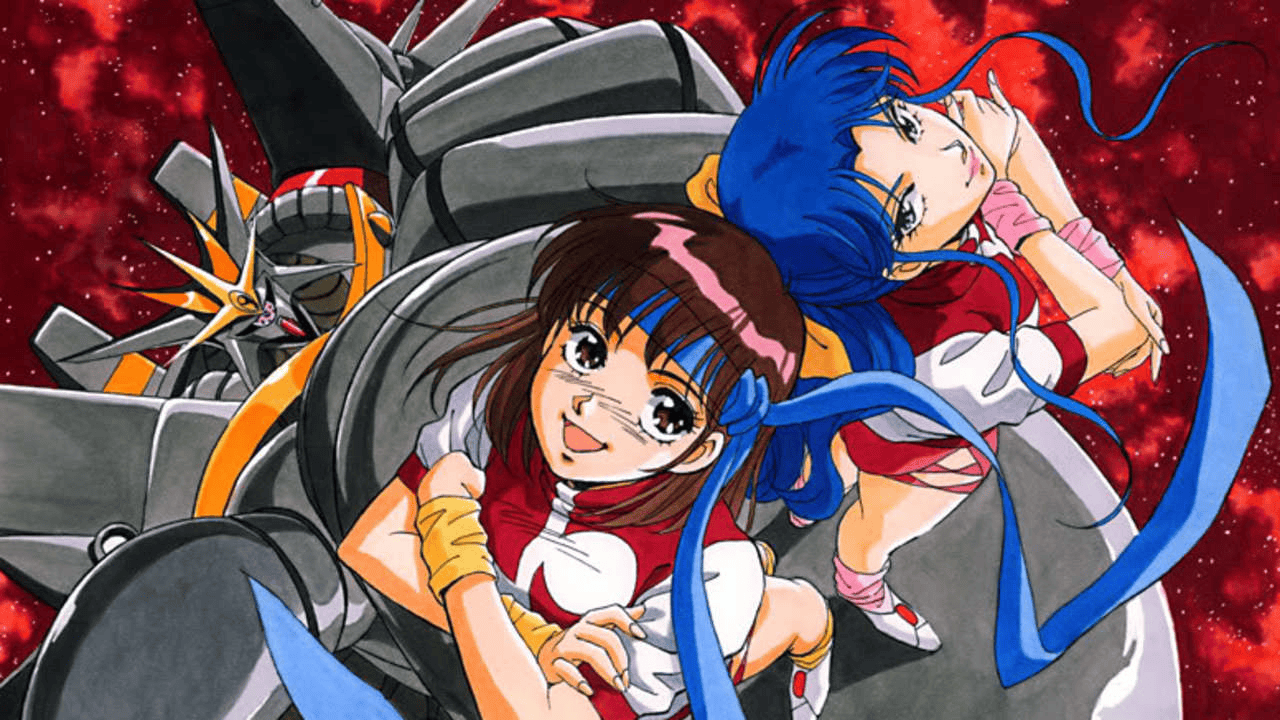 A tale of love and courage across space-time light years apart. A girl going through her teenage with all the hope, love, courage and grieve of a soldier.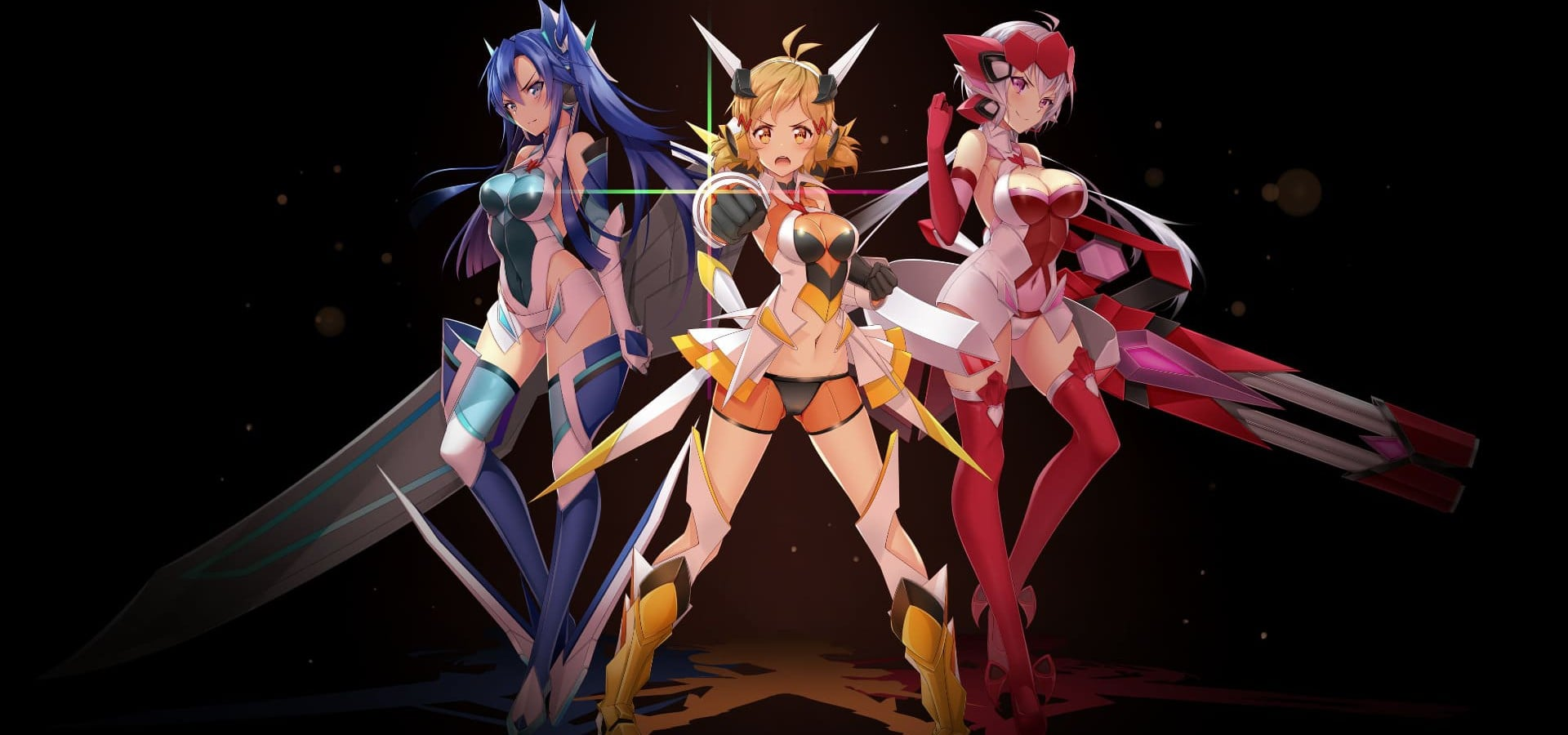 Mahou Shoujo x Tokusatsu combined with plenty of mecha references, Symphogear bring us an audio and visual experience that is just the beginning. of a great franchise.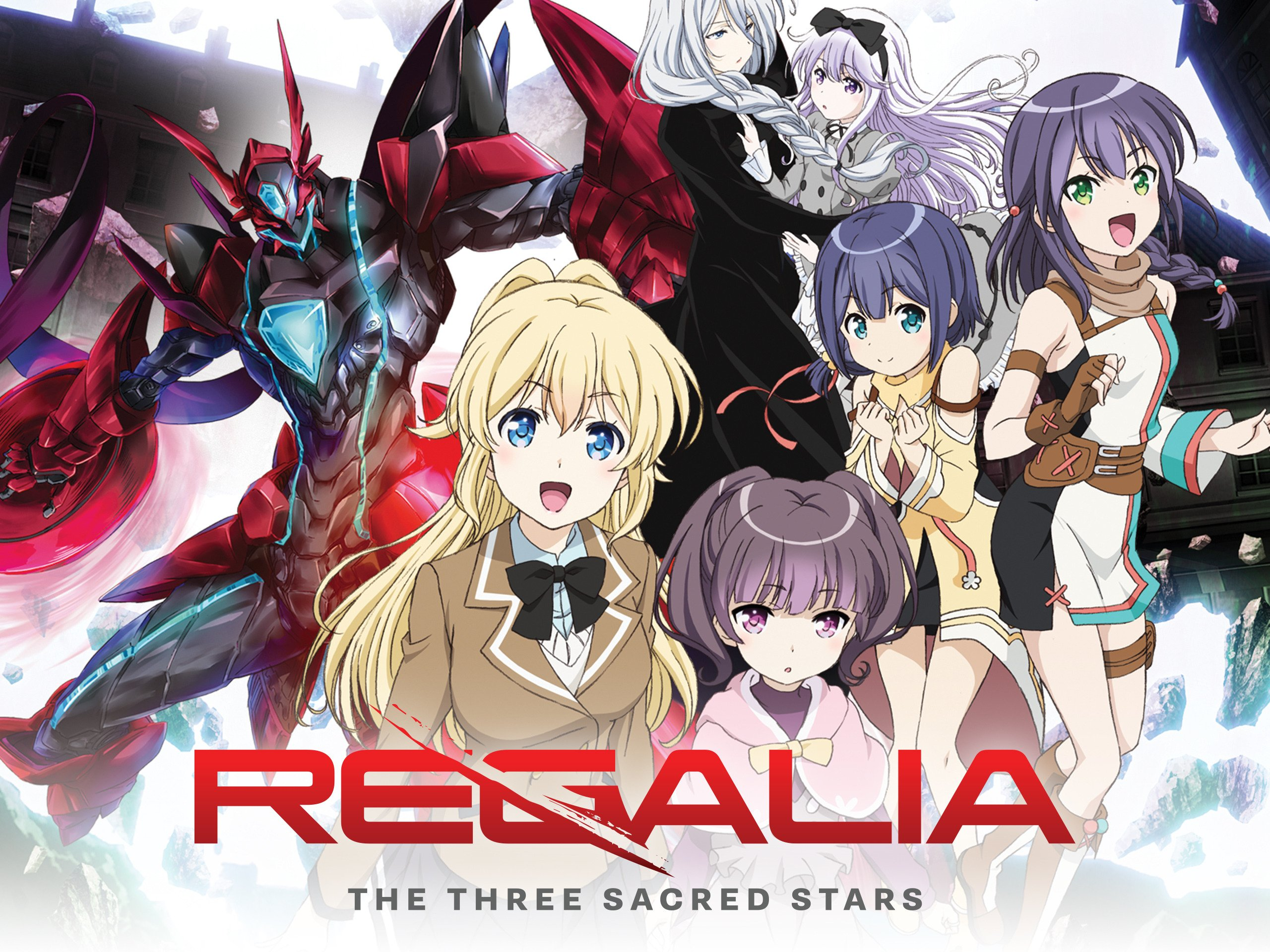 A blazing and explosive Super Robot series where the most ridiculous over-the-top combat happen with zero explanation whatsoever. And it's an…all-girls anime?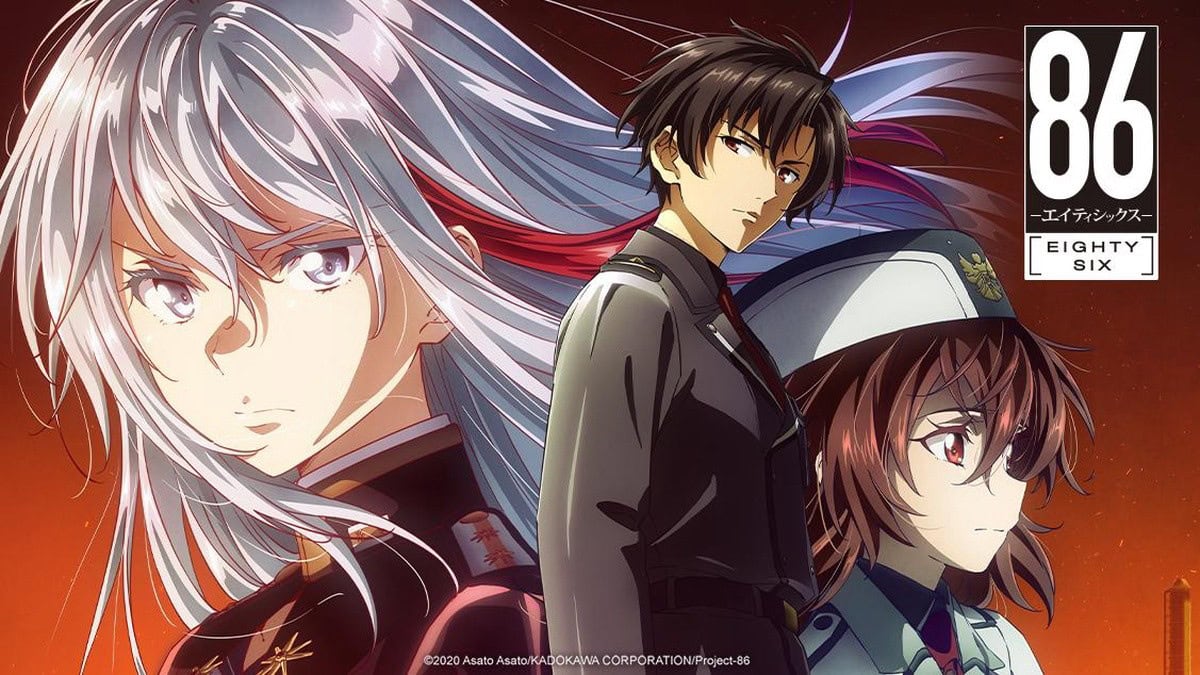 A new nation, a new story, a new battlefield. The reborn Eighty Six must choose between a life of peace or death. Will the Reaper be able to move on?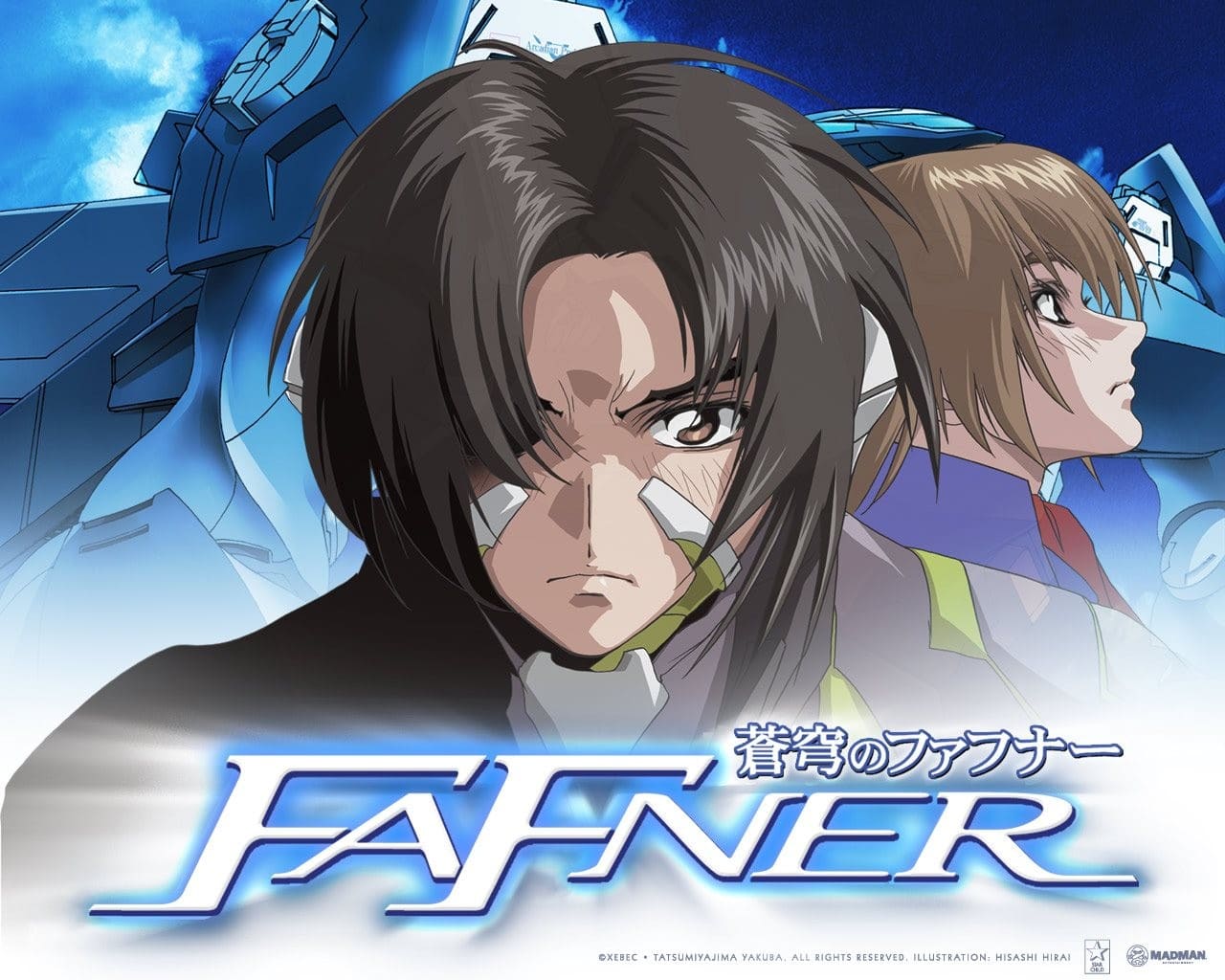 A double life of peace & war – young people being sent to the frontline where they could lose their lives, but they fight on so they can go home, to their false peace.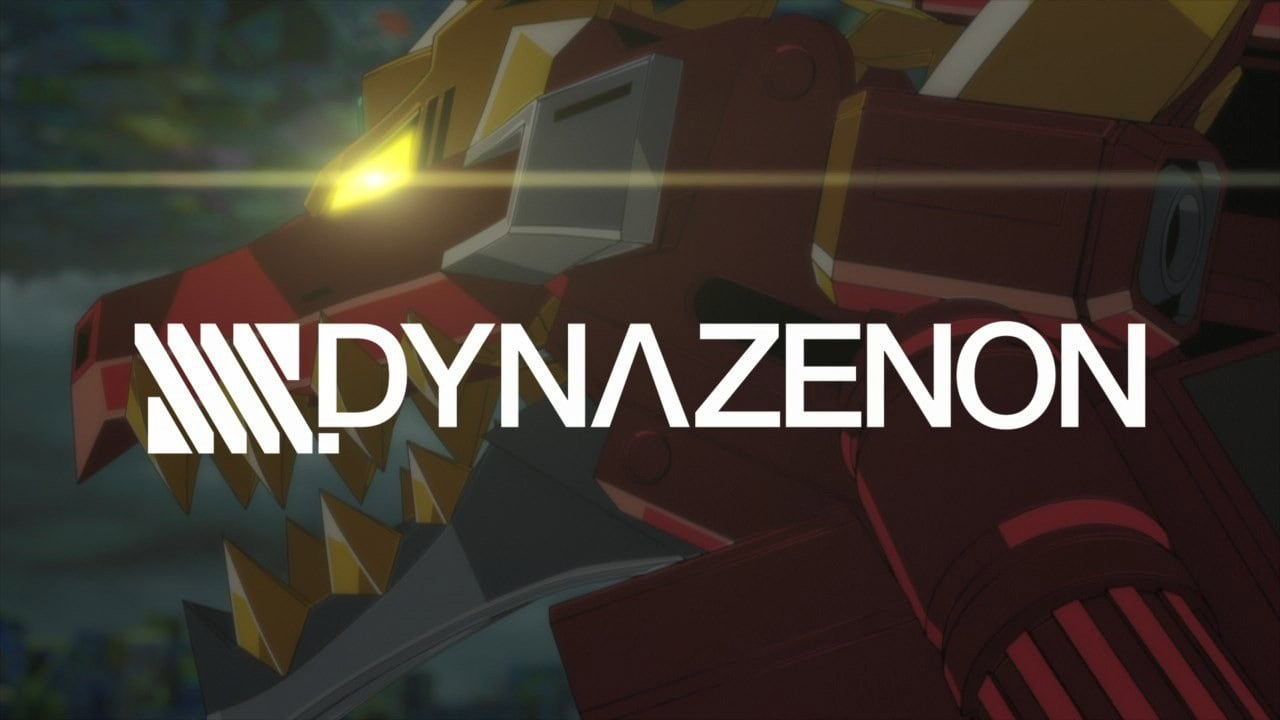 Bonds that transcended time and bonds that are formed in the present. SSSS.Dynazenon continues Trigger's streak of creating compelling story with amazing visuals.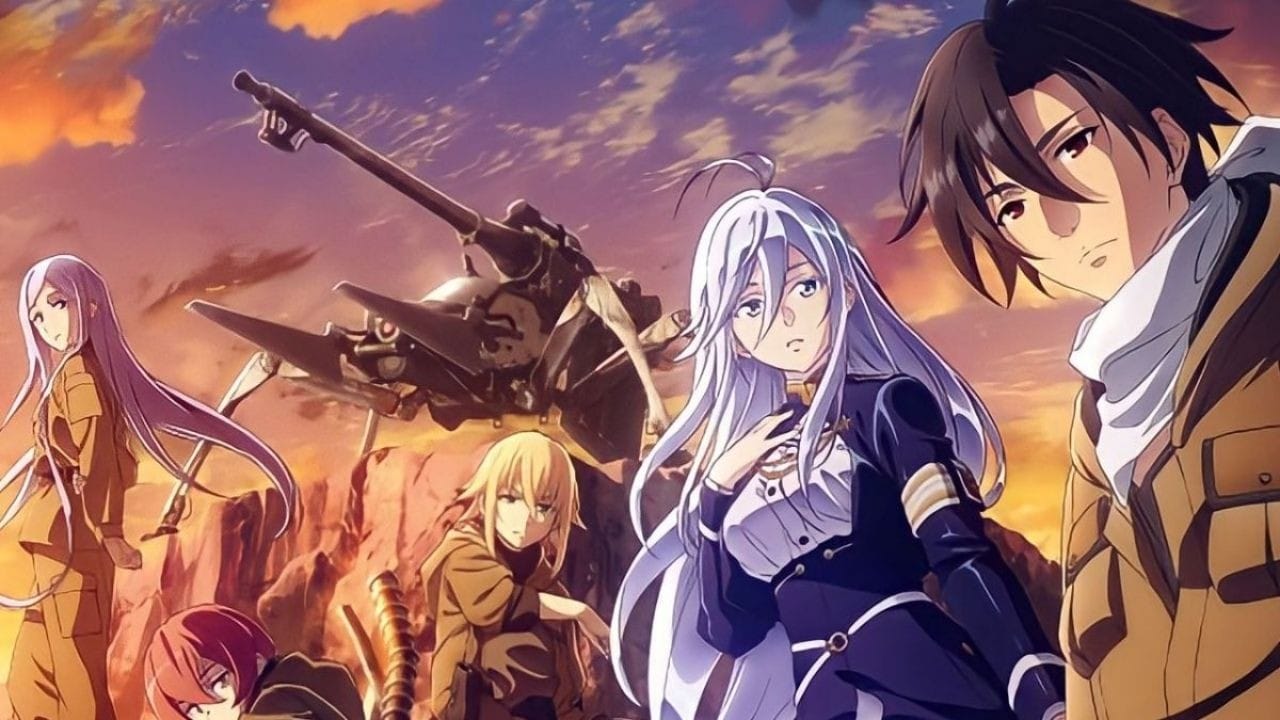 The depressing, gripping yet hopeful world of Eighty Six brought to life with A-1's adaptation. The vision of Asato receives a depiction so emotional like no others.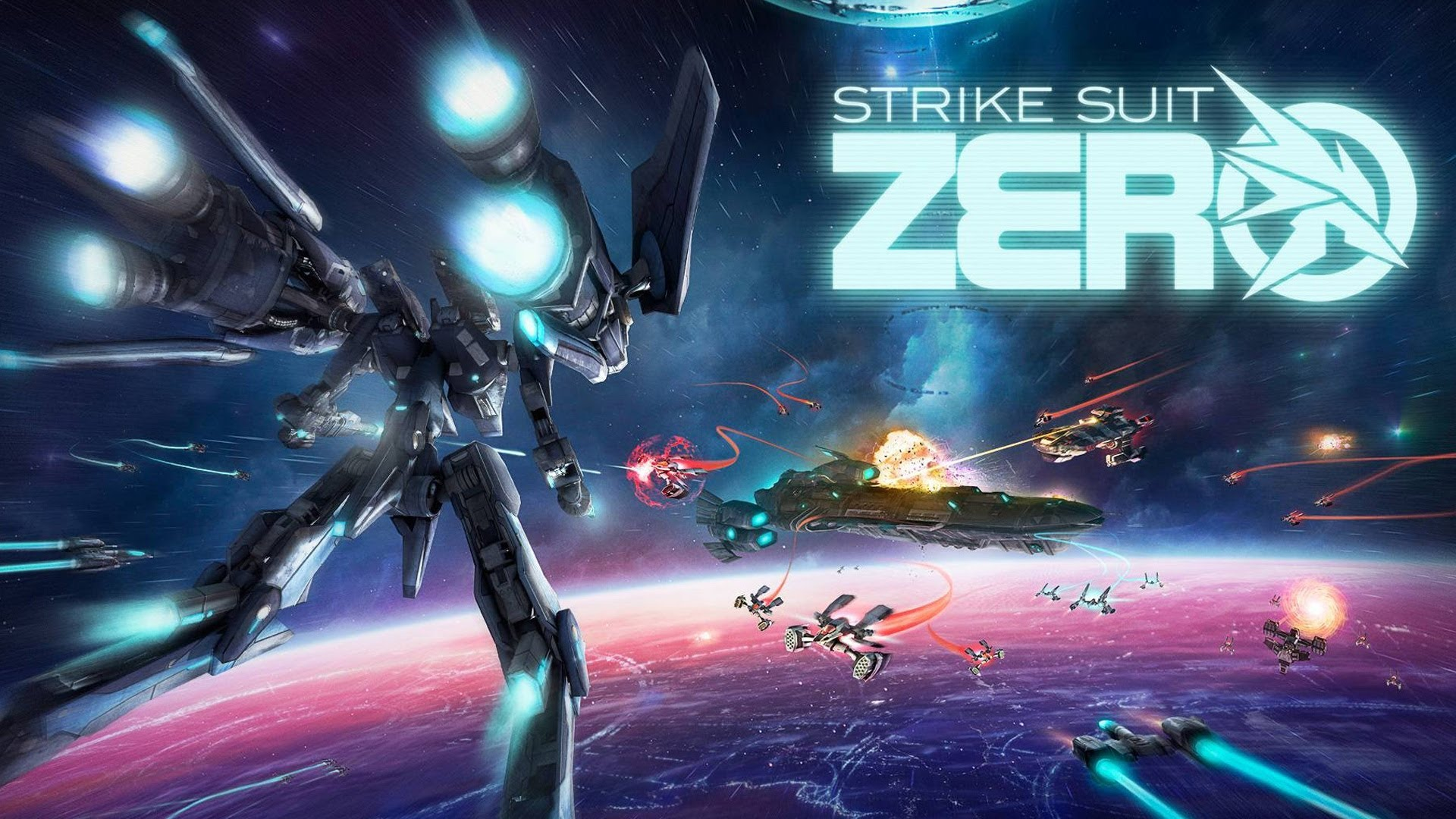 A fun dogfight experience with some mecha combat thrown into the mix, Strike Suit Zero scratches some of that Macross action game that PC gamer has been wanting.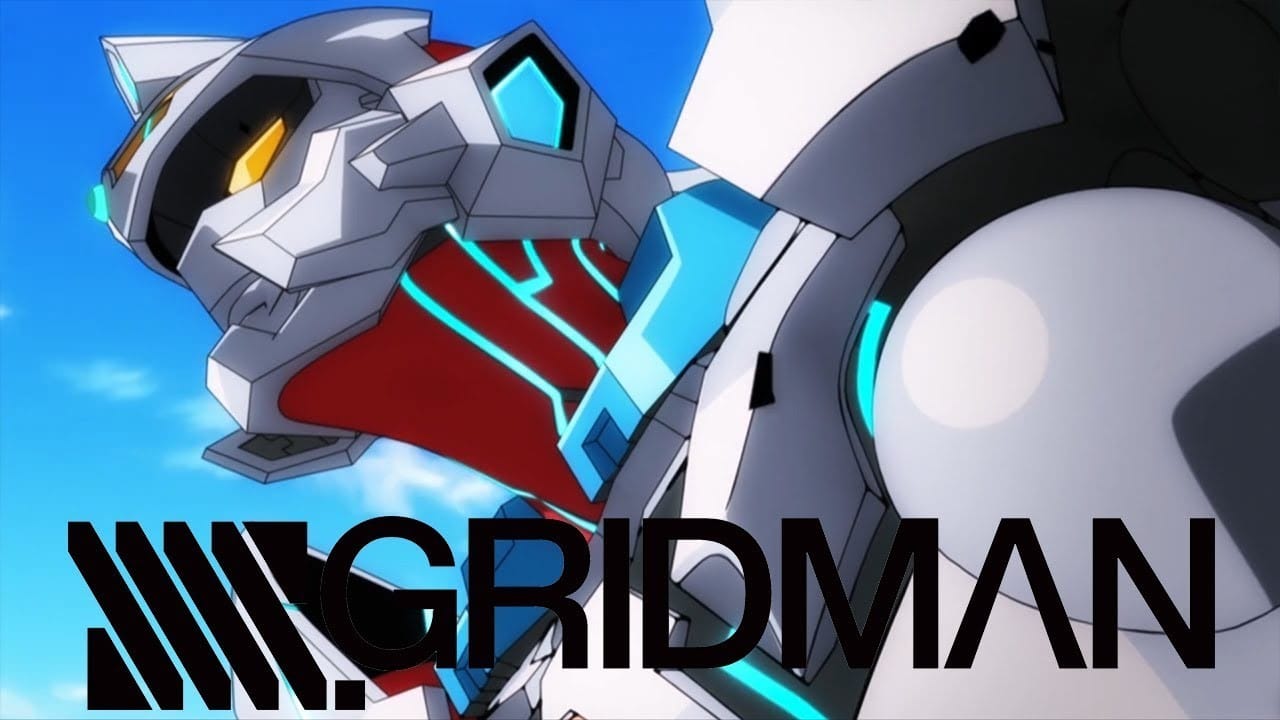 A story about bonds and friendship and the strength to face reality no matter how cruel it is. Sometimes all you need is a friend that connect with you…through an Acceptor.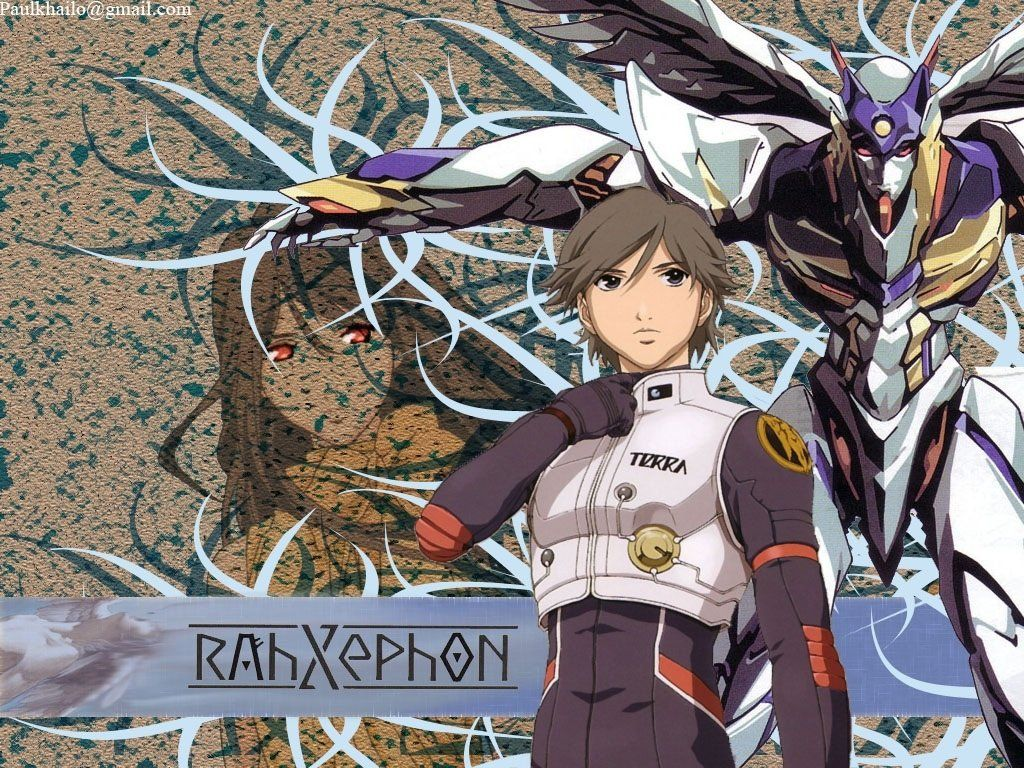 With his life completely smashed apart and turned upside down, teenage boy Ayato had to navigate a new world while being the key to control the winged giant RahXephon.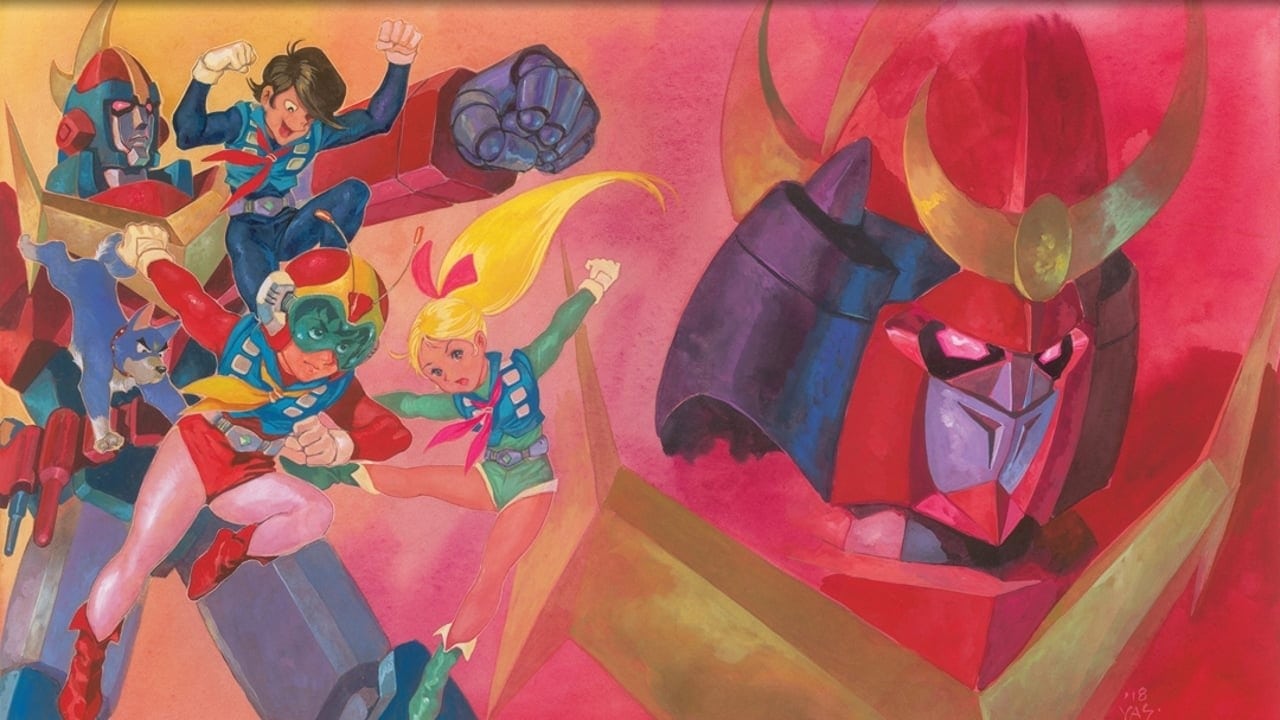 Not just your usual 70s Super Robot, Zambot 3 is more than just a battle between good and evil, but also about endurance, perseverance and the unyielding heart to do what's right.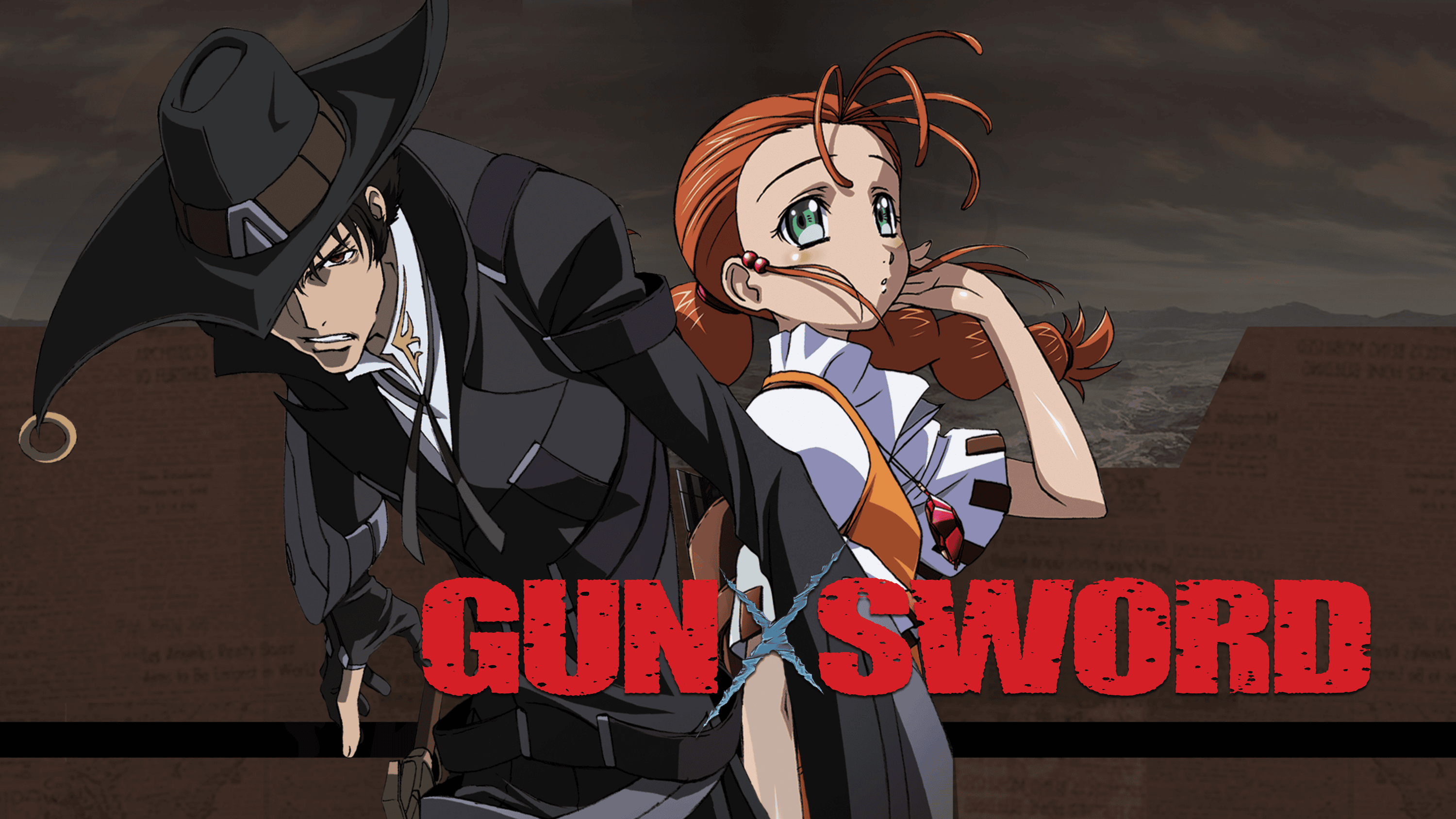 Will you follow through with your revenge? Or will you severe the chain of hatred with forgiveness and acceptance? Gun x Sword goes against the norm with an answer that will split your expectation in half.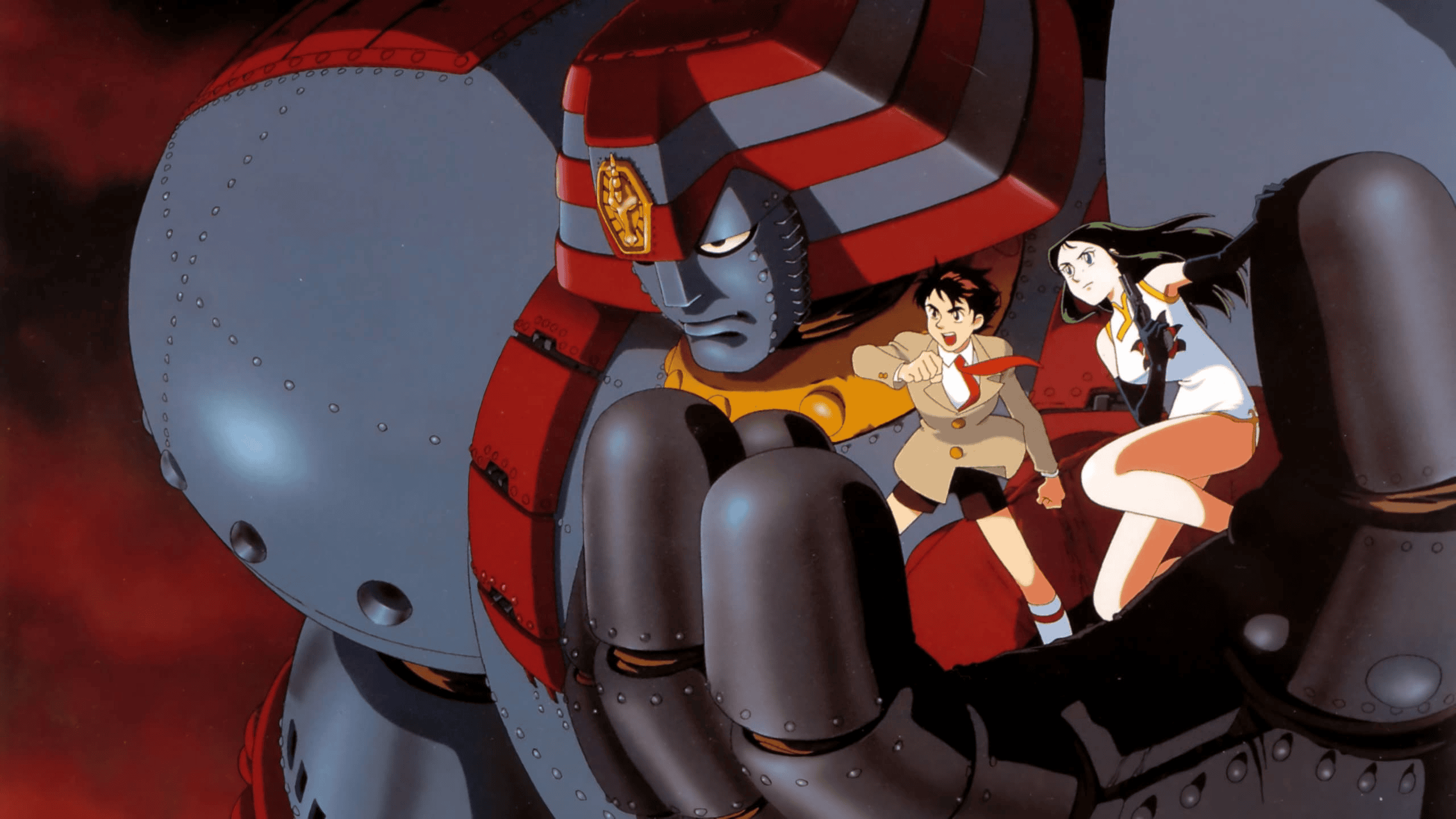 A re-imagining of the classic Tokusatsu series, Giant Robo OVA is where the supernatural meet the super-scifi and weave a mystical and thought-provoking story of sacrifice.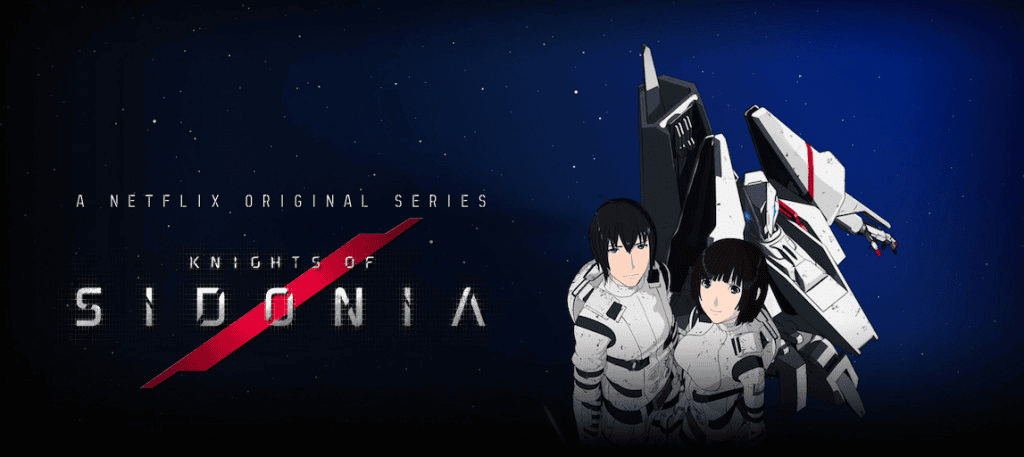 A journey into space where humanity once again stood on the verge of extinction. A boy cut off from society will be the key to protect mankind…as the knight of Sidonia.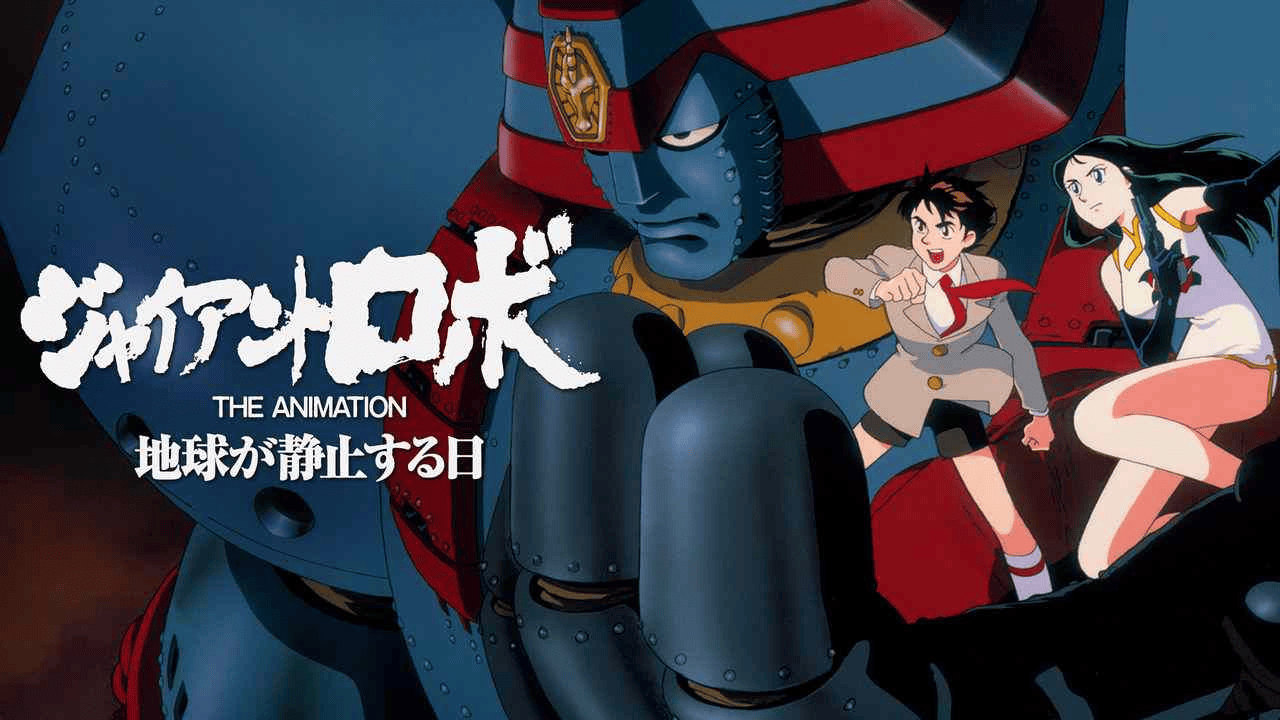 Expanding upon the original work of Yokoyama-sensei, GR: The Day The Earth Stood Still introduces a world where the supernatural and super-technology co-exist. And in the midst of that is a Giant Robo.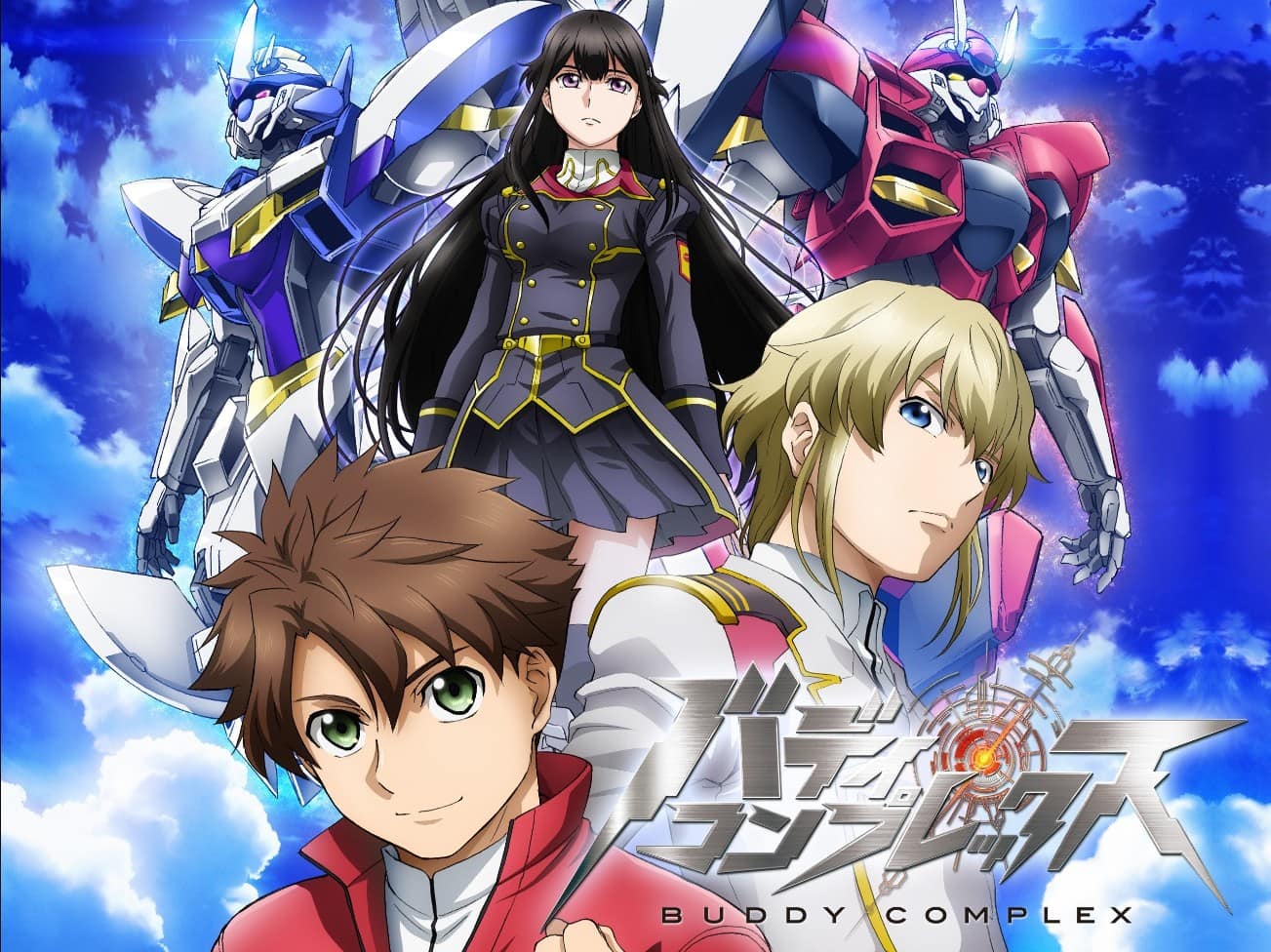 A story that transcend space and time. A normal student got thrust into a future war between 2 nations with giant robots, all the while looking for the girl that saved him.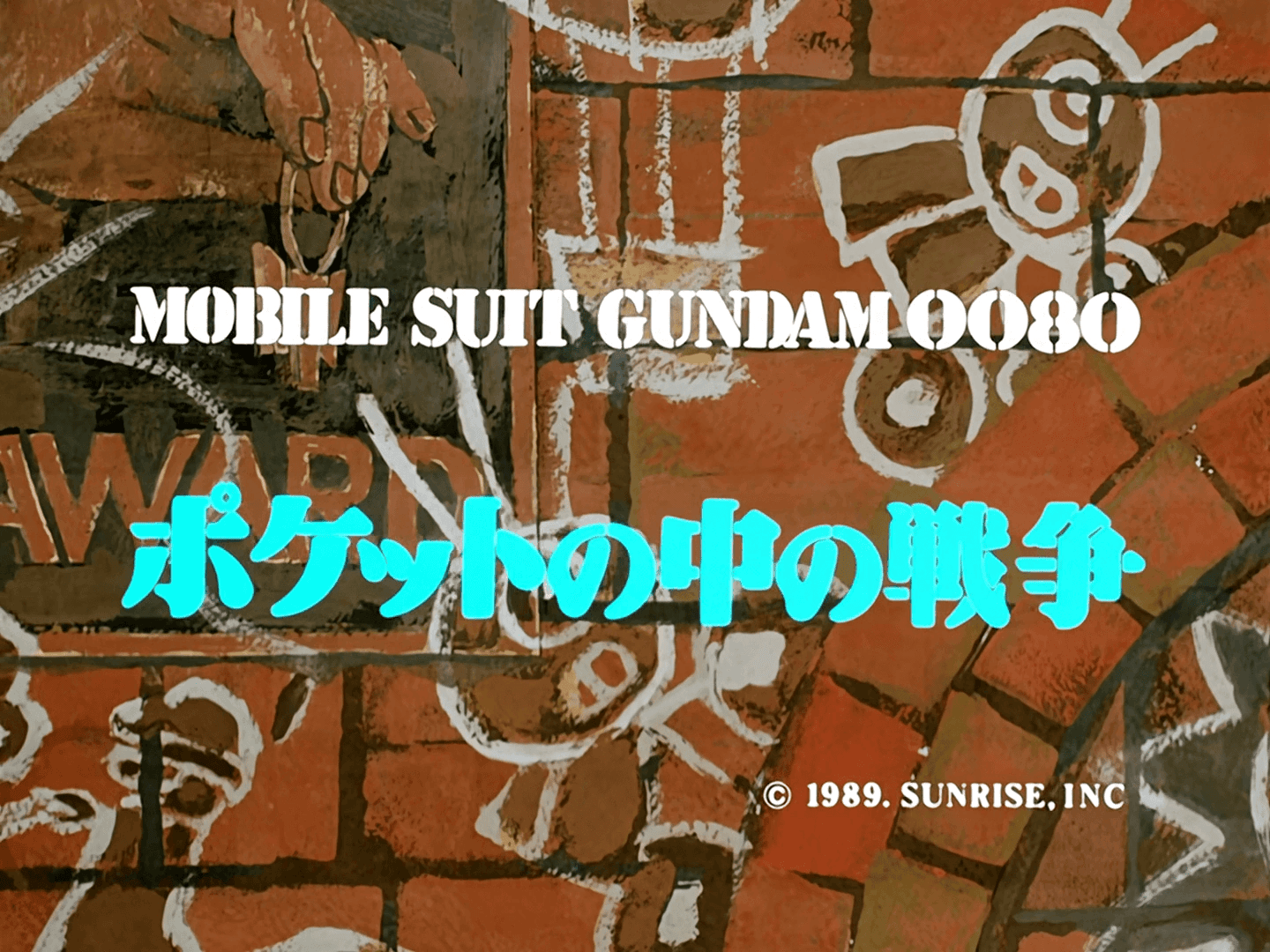 The Gundam Xmas and New Year special. A miniature war in a backwater colony, but still carry the weight of human lives and losses just as much as a grand war.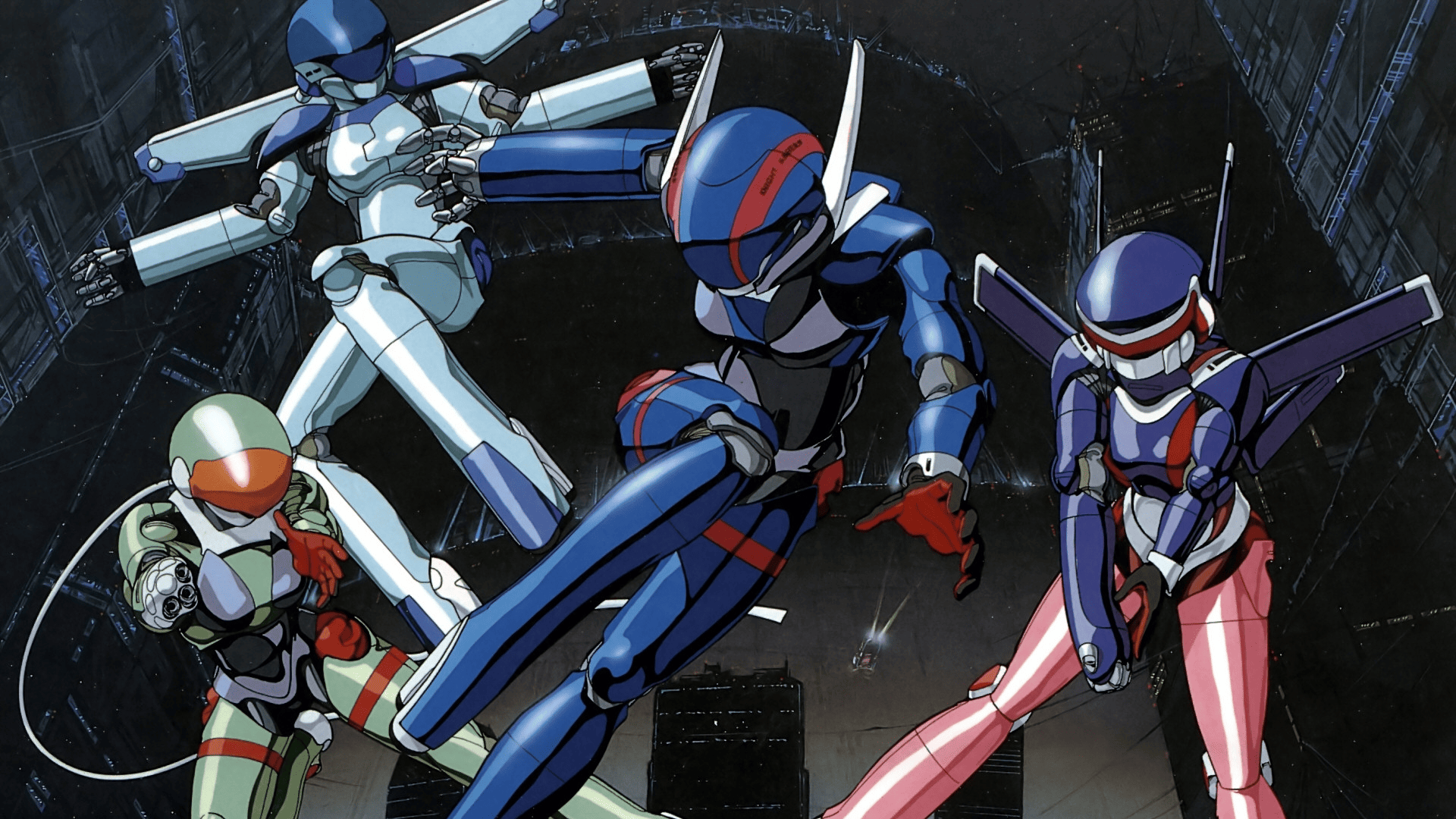 If you fancy beautiful girls cladded in sleek power armor fighting cyborg crimes, then Bubblegum Crisis is the choice for you, with amazing 90s cyberpunk dystopia atmosphere!