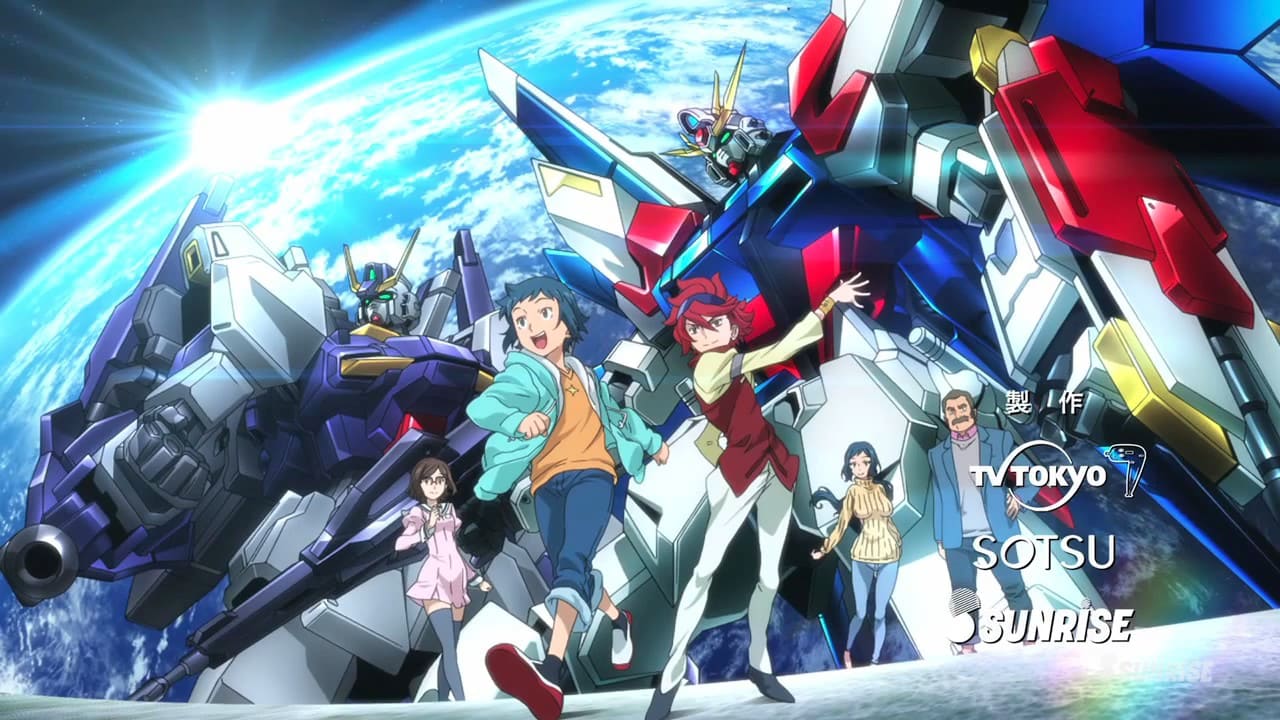 Series Recommendation: Gundam Build Fighters – A Dream Realized
After Gunpla Builder Beginning G, Bandai saw some interest in the "non-war" Gundam series. Furthermore, Bandai's core fanbase is getting on in their years, so they want to get some "new blood" in – particularly kids and young students. Thus born the Gundam Build Fighters – a series about building gunpla and taking them into simulated battles. It's not just Gunpla anymore – but Gundam – proving that this series isn't just a passing hobby shill – but rather a serious attempt at showing the new generations a new perspective about Gundam – a franchise primarily involving bloodshed and war.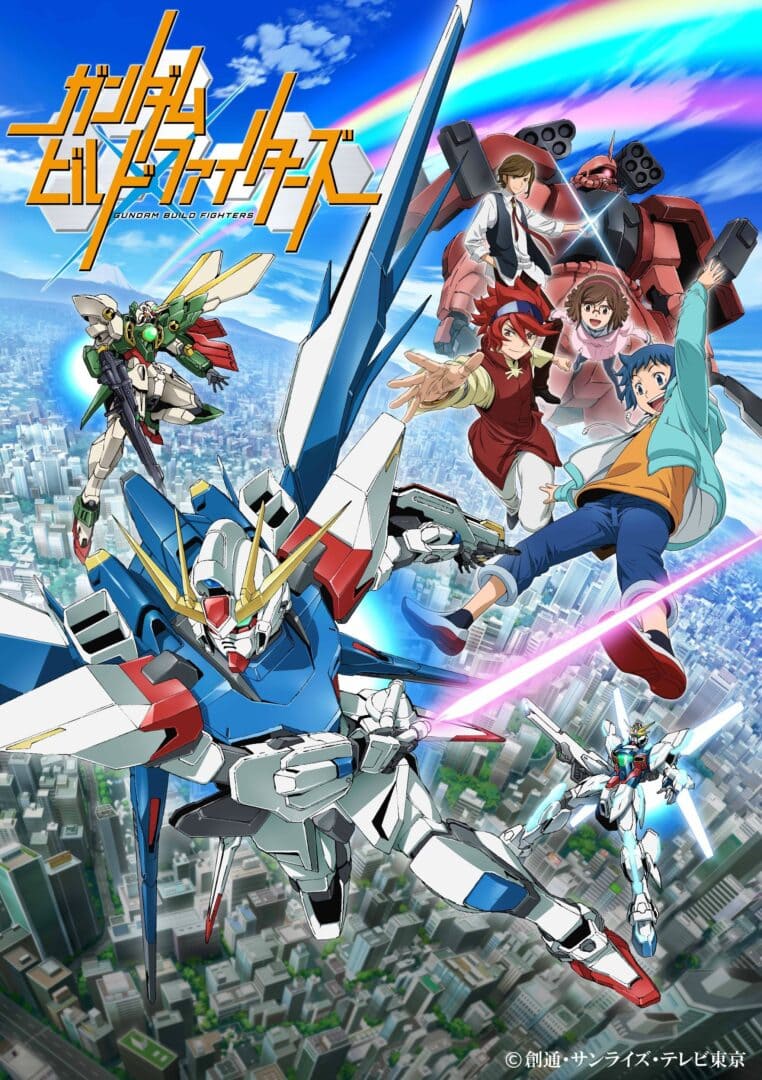 Build Fighter follow the extreme duo Sei Iori and Reiji Asuna – an exceptional builder but lacking fighter and a "prince" whose hobby is to throw hands with whoever bother his friends. Sei want to join a Gunpla Battle Championship with his skillfully built Gunpla – one of the most important qualities for a top-tier model – but his fighting skills are less than formidable. Then a mysterious boy with flaming red hair suddenly "appeared" out of nowhere, with battle sense more than adequate – and the pair quickly form a team and head for their ultimate goal – the Gunpla Battle World Championships!

+ Plot: The series essentially turn the Gunpla Battle we saw in Beginning G into a full-blown combat sport without actually harming the players – but rather the Gunpla instead. It's a nice way to put in some "stakes" without going the "bloody" route since the series is aimed at kids. While so, it is not entirely unfit for more grown-up audiences, as their are a lot of mature character development, some drama and romance as well, and a pretty new view towards Gunpla building as a hobby. Sei and Reiji each represent a different aspect of Gunpla Battles – the building and the battling. Sei is a master craftsman that put his all into perfecting his models as well as showing great care and pain when the kit is damaged. Reiji is a more action shounen type that is determined to become the very best at Gunpla Battling. These two very different aspects were shown to intertwine very closely in the series.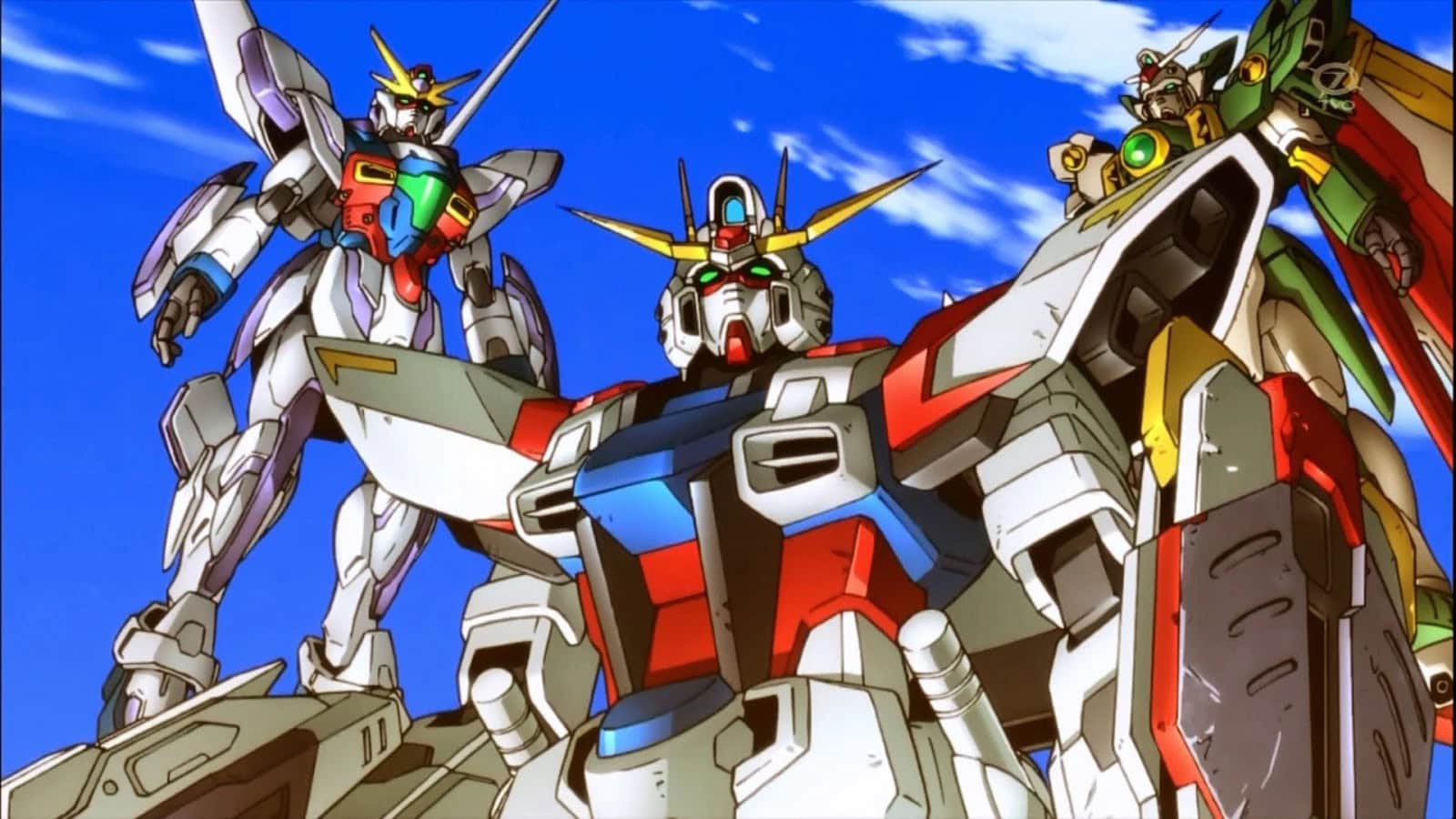 Animation: Despite being literal Toy Story WWE, the battles in GBF isn't "kiddy" at all. They are blazing hot and fiery battles with all-out 2D animation. There are scenes that will make you think this is an actual Gundam war battle and not just a sport. Furthermore, seeing new renditions of beloved Mobile suits from the franchise with some very new mechanics really give us new flavors. Imagine a Crossbone Gundam with Satellite Cannon, or F91's MEPE versus Exia's Trans-Am. It's a massive crossover of animations and effects that we can never see in other conventional series.

Mecha Design: The "customs" in the Junichi Akutsu, Junya Ishigaki, Kanetake Ebikawa, Kenji Teraoka, and last but not least, Kunio Okawara. They give new "flavors" to the original design with modern aesthetic and fun gimmicks. Most of the gimmicks are combination of different era's technology or extra mechanics like new backpack unit that can operate as their own etc…For Build Fighter, the main character's unit is based on the Strike Gundam – which is very fitting since the Strike is basically a 2000s RX-78-2 – the root of the franchise. And so a "modernization" of the unit as the main char's Gundam is totally reasonable. Many other iconic units also either make cameos or becoming plot-important unit in the series.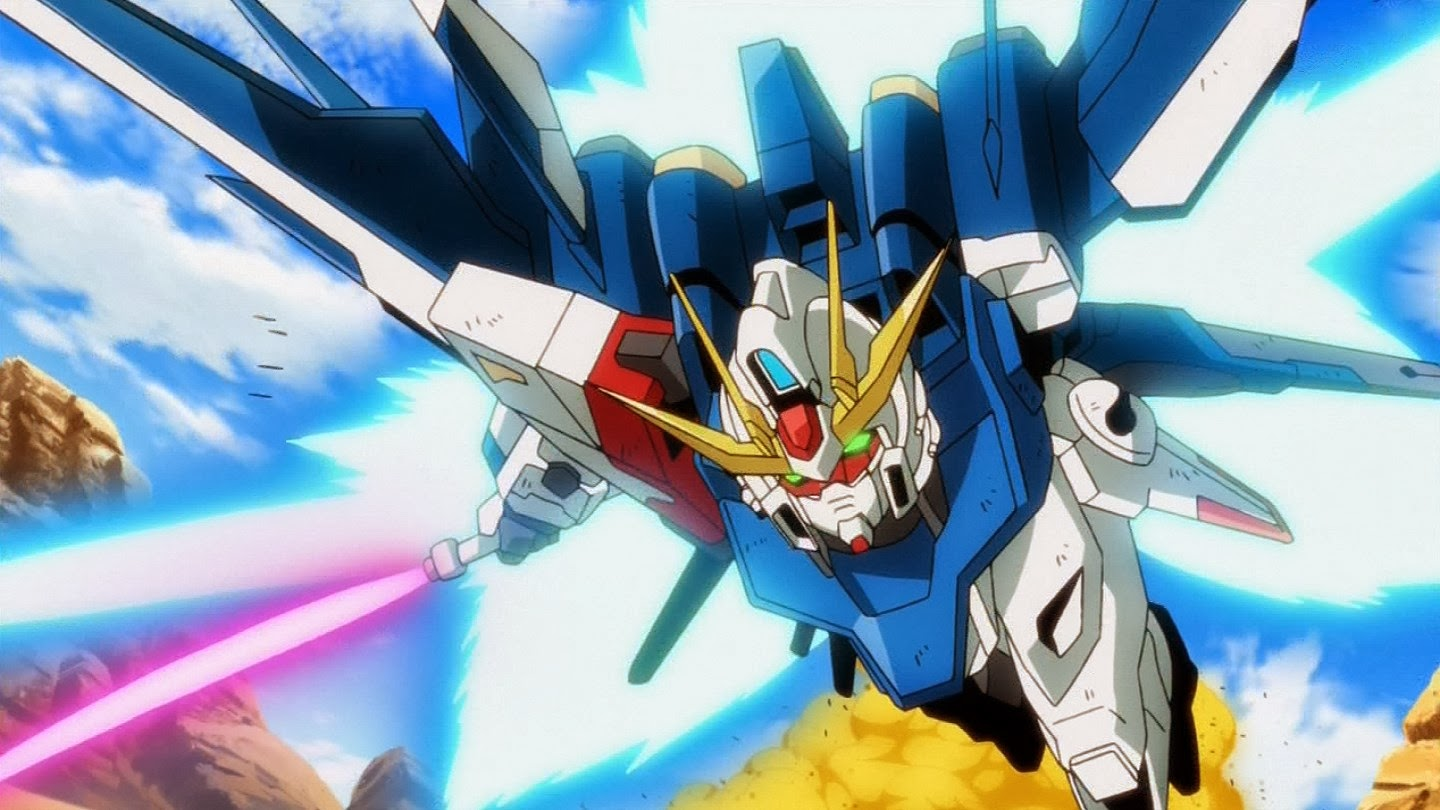 Music: BACK-ON provides the opening for the series with their energetic J-Pop/Rock style that really hit the young teen sweet spot. The ending songs by Airi and Hyadain are also quite chill and gentle. Definitely fitting to de-stress after a very serious sport match. They also reuse the other's series sound effect for the fights (and some new ones) to both hit the nostalgia button as well as making new excitement.

+ Conclusion: Gundam Build Fighter was meant to be an incentive and elaborate commercial to attract new fans, but it has more than that to its story and character, as well as action scene. Build Fighter manage to make the franchise interesting even without the r/pol and the bloody conflicts. It has also managed to find a brand new type of audience for Bandai/Sunrise to cater to (and milk). Even so, while not a conflict-filled series, Build Fighters has an engaging plot and awesome battles!

Check out more recommendations: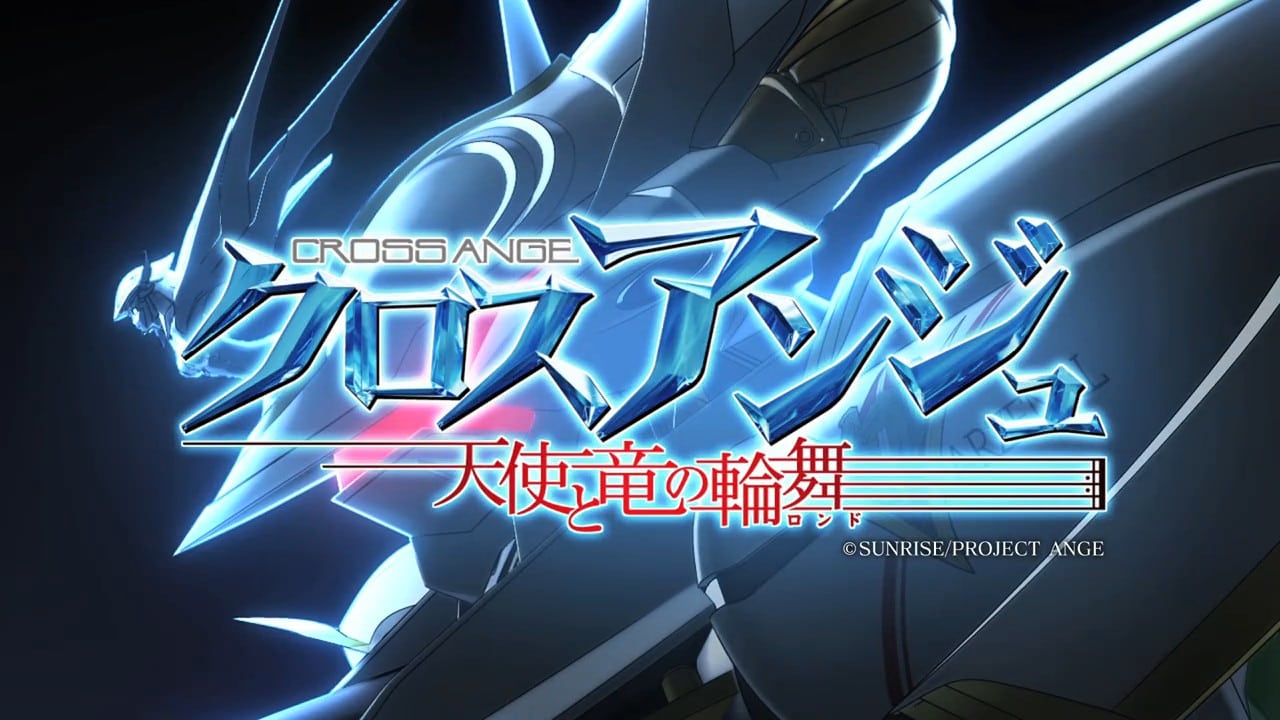 From the studio that created Buddy Complex and Valvrave, Cross Ange is another Sunrise's original that challenges the limit of its audience once more .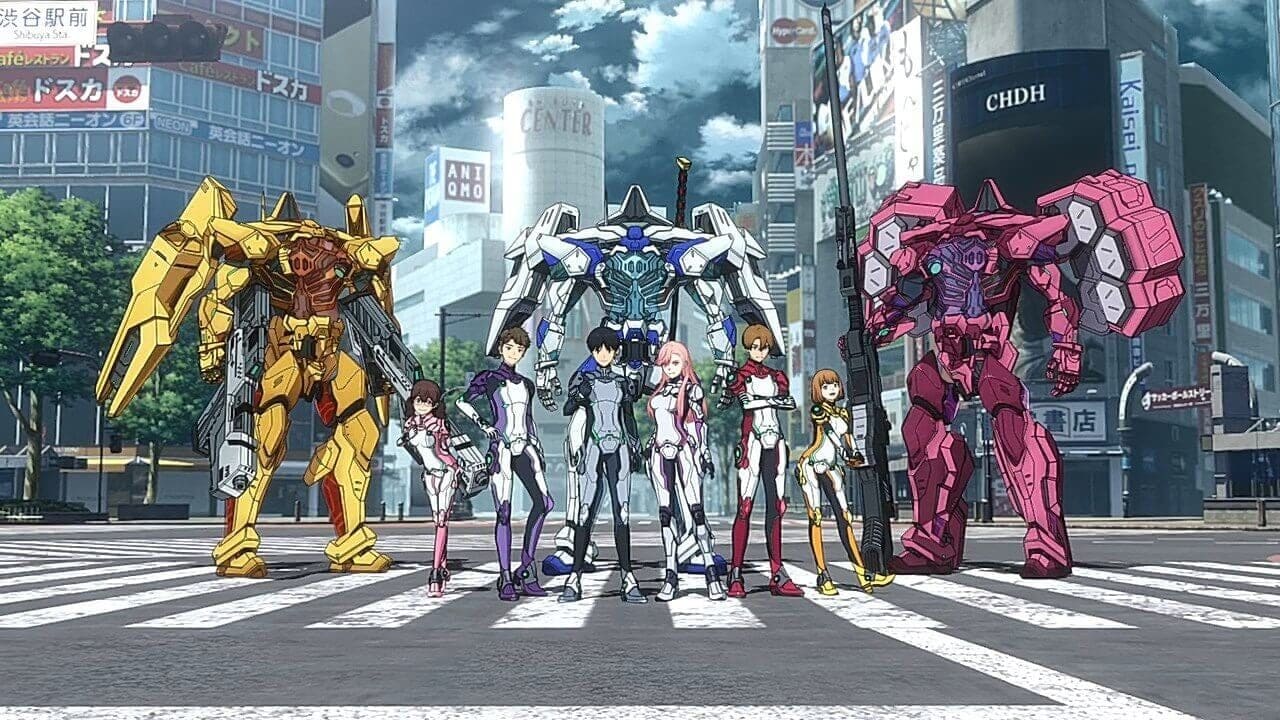 What will you do if you're teleported to a time with giant grotesque monsters? For teenage student Daisuke Doujima, it's a perfect chance for him to become a hero, and a saviour. But can he?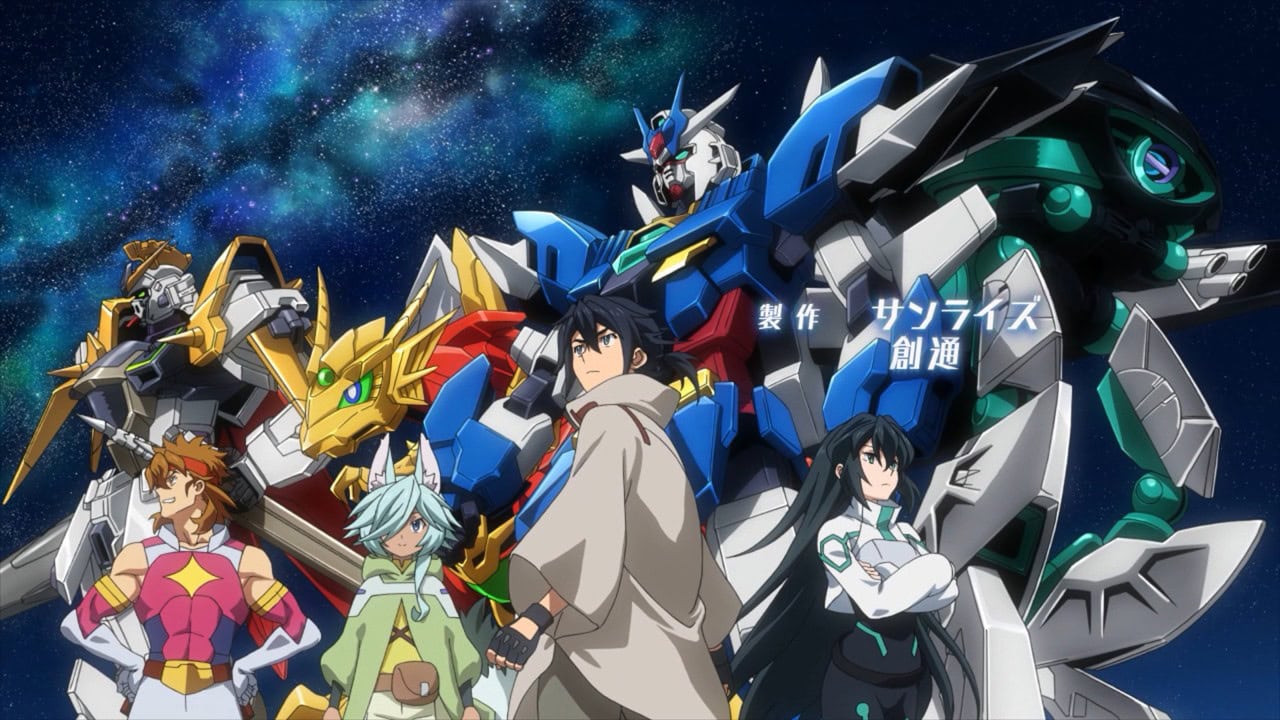 After 2 lukewarm series, Gundam Build rose to form again with Re:Rise. A story with deep characterization for a diverse and likeable cast and awesome Obari action.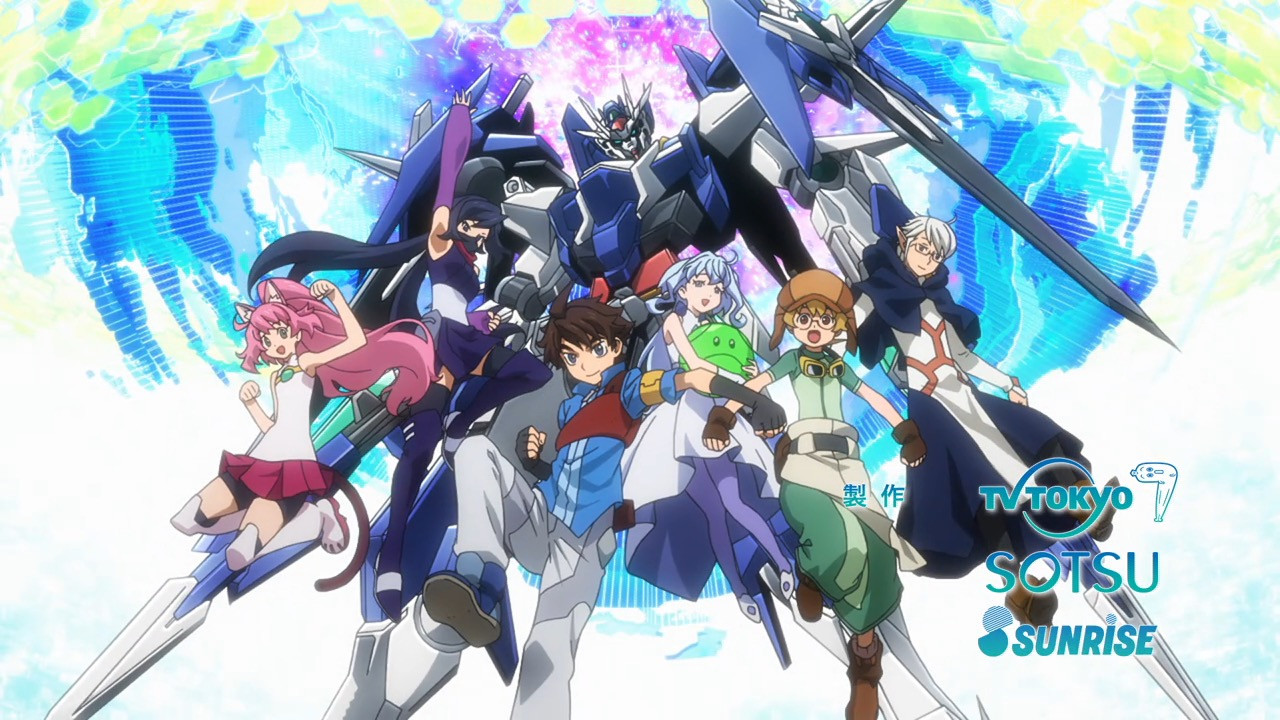 Time to go digital! Build series is going full SAO and virtual with Build Divers – a light-hearted series and fun to enjoy without the need to complicate things.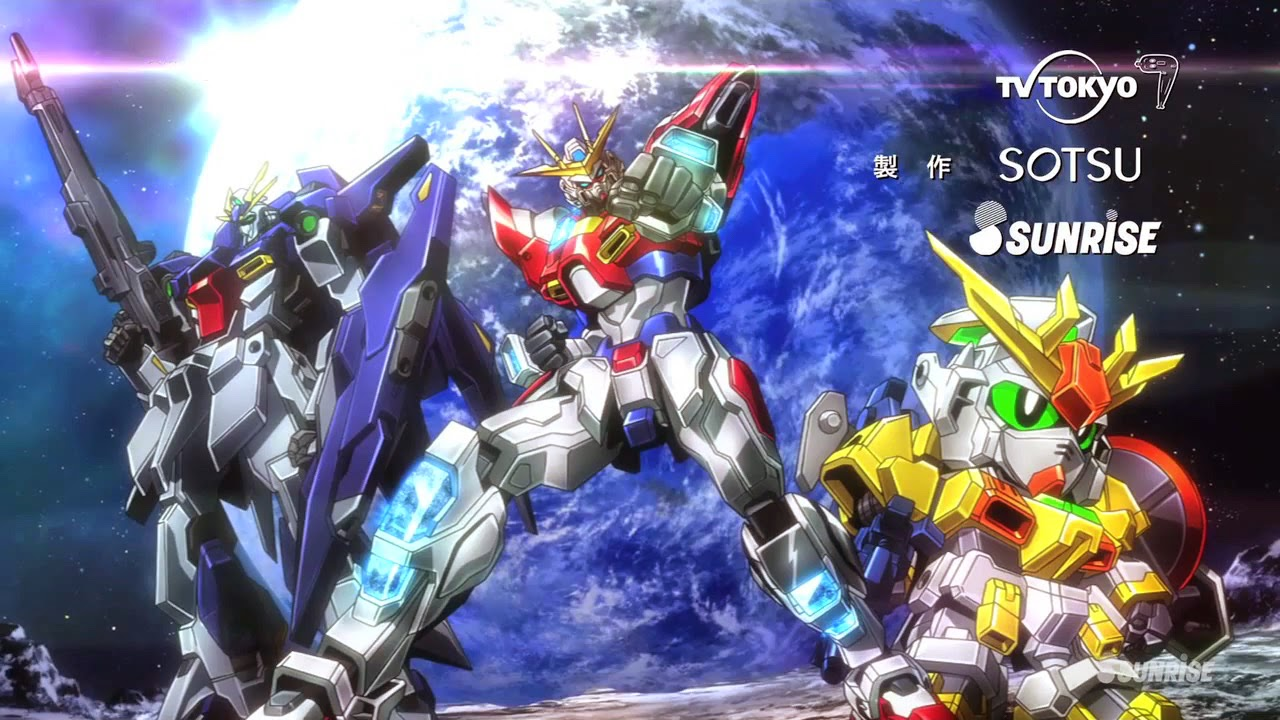 Following GBF, Sunrise wanted to capture the magic with TRY. However, they fell just short of greatness but still create a series with amazing Gunpla battles.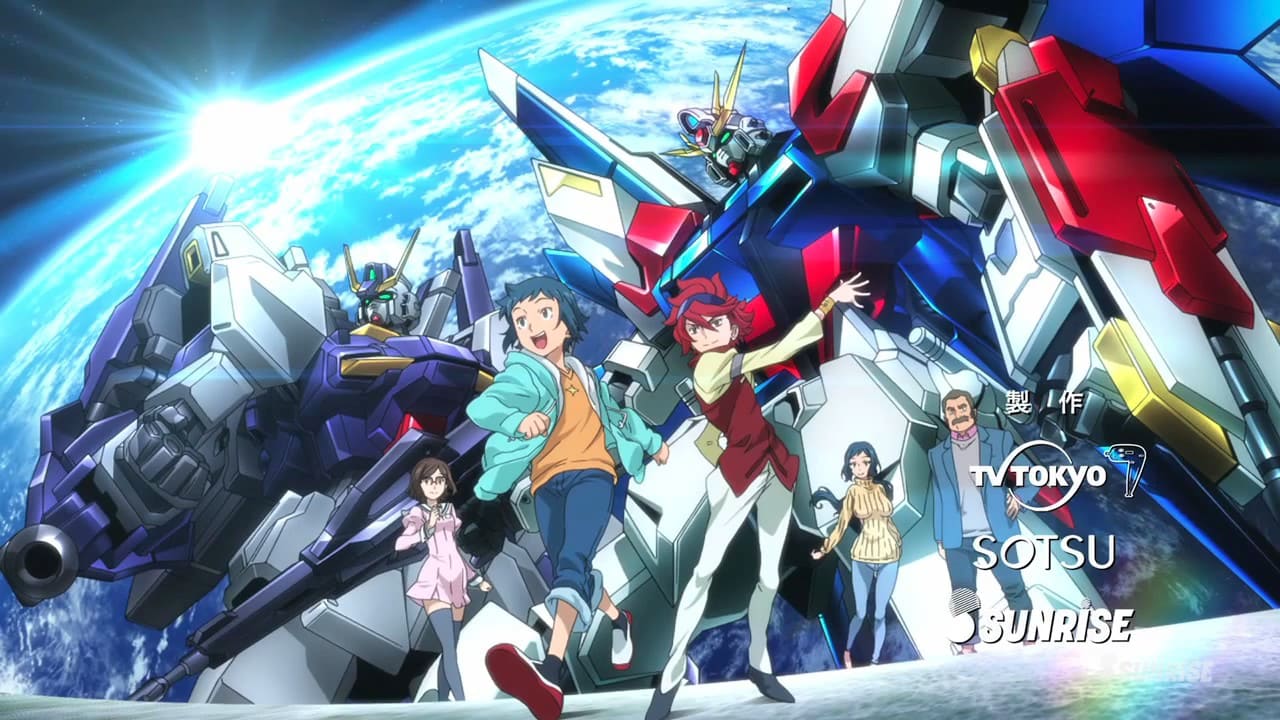 A hobby turned combat sport. Sunrise's effort to attract new fans turned into a compelling series with gorgeous battles featuring iconic MS from the franchise.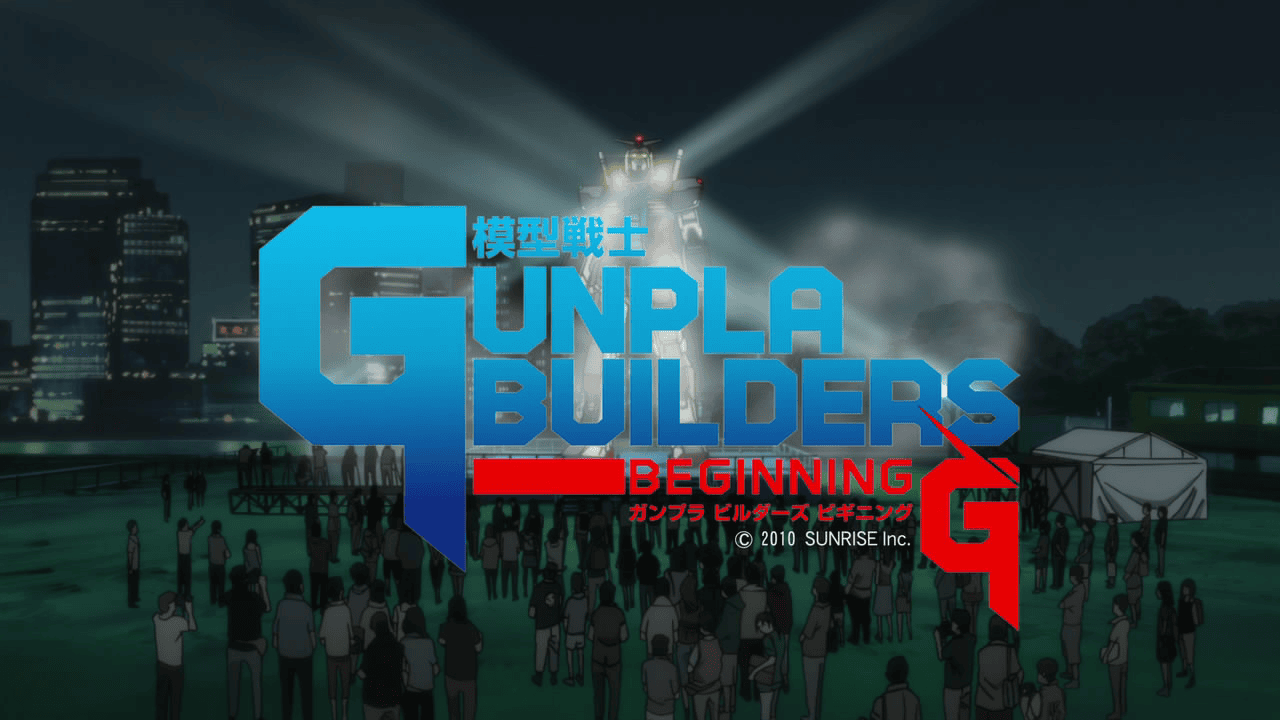 The first animated Build series, Beginning G opened up new venues and excitement for the hobby, with light-hearted yet intense traditional MS battle.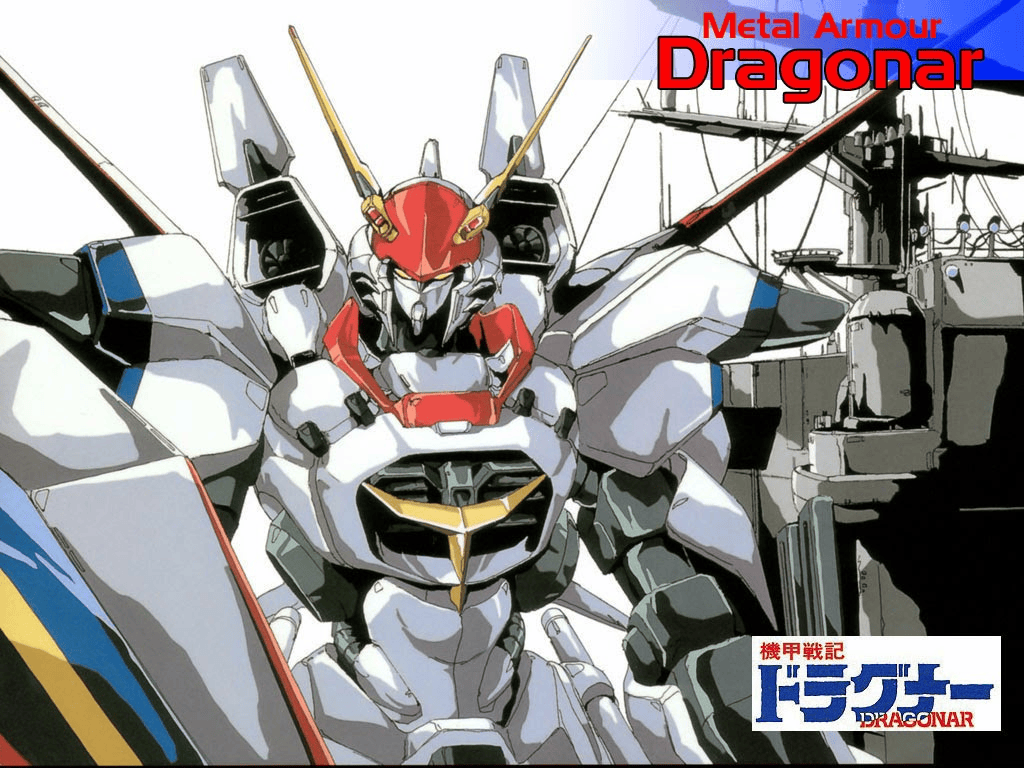 Do you want a Gundam series with a brighter tone but still has banger battles? Then Metal Armor Dragonar is a perfect series for you!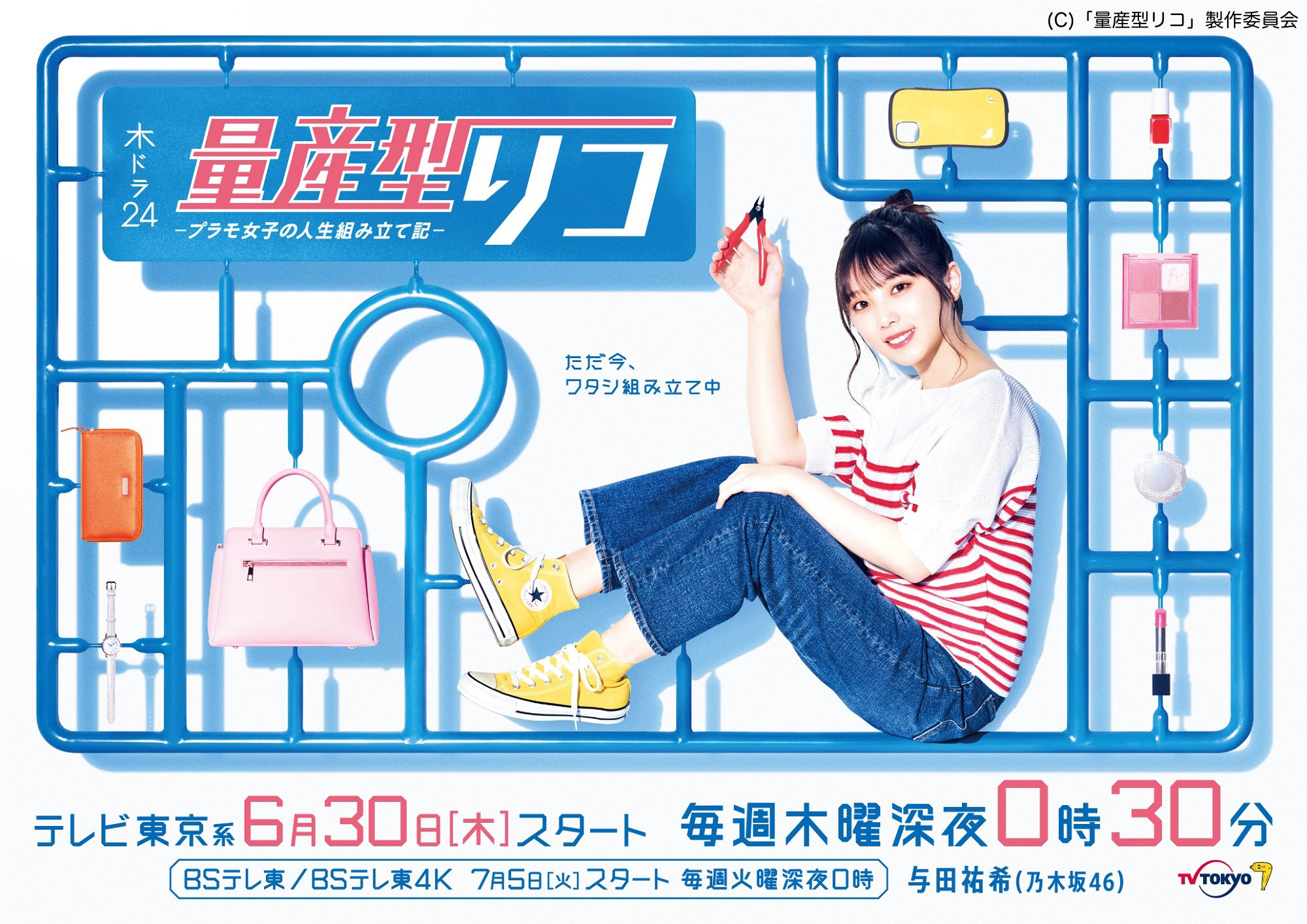 A series about building regular model kit, and using them to find inspiration in life. A very uplifting and chill series for mecha fans to change their perspective on their hobby.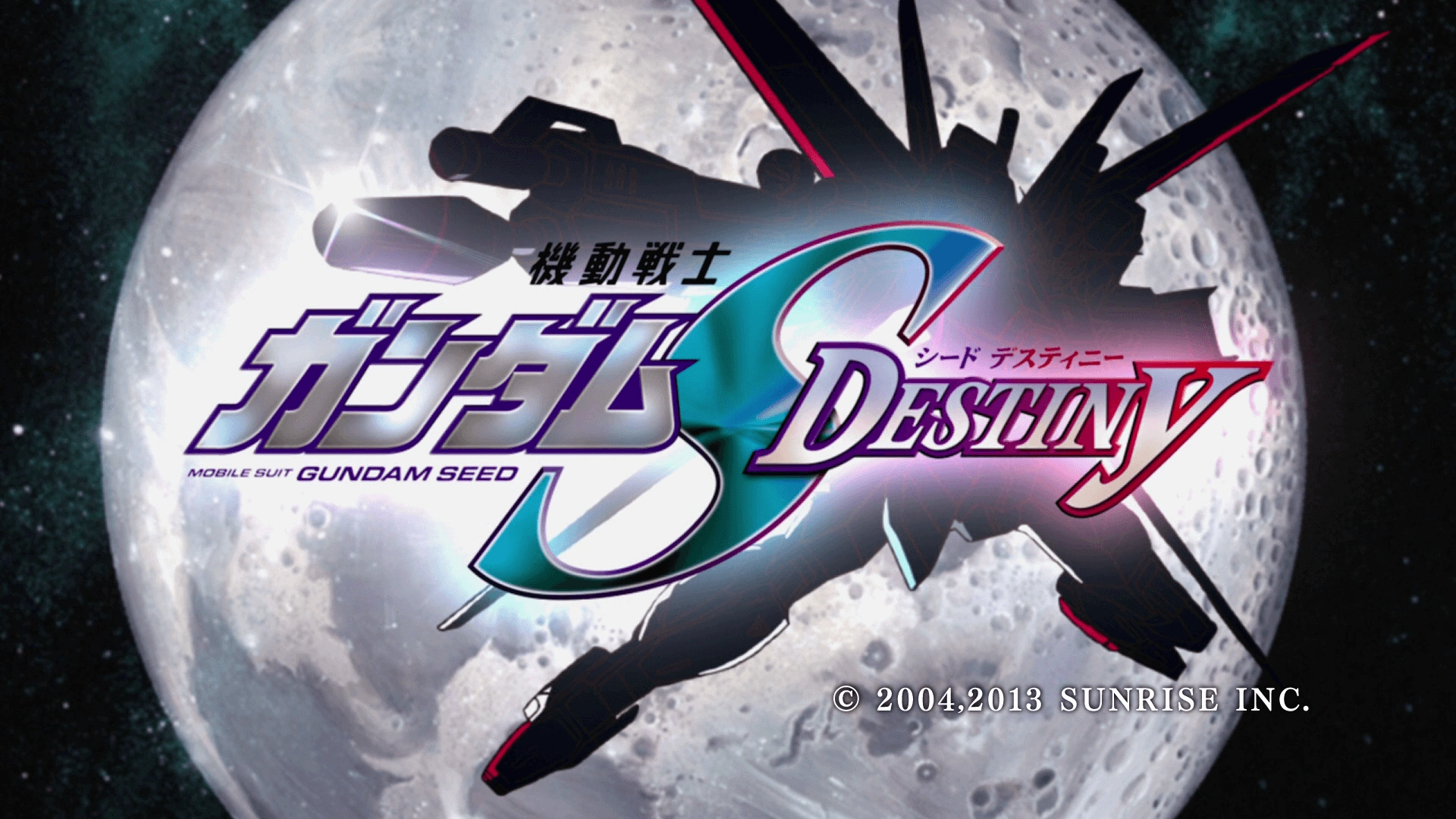 The sequel to SEED – a series that brought Gundam on top of the radar. Destiny is a sequel that earned both the intense love and hate within the fandoms.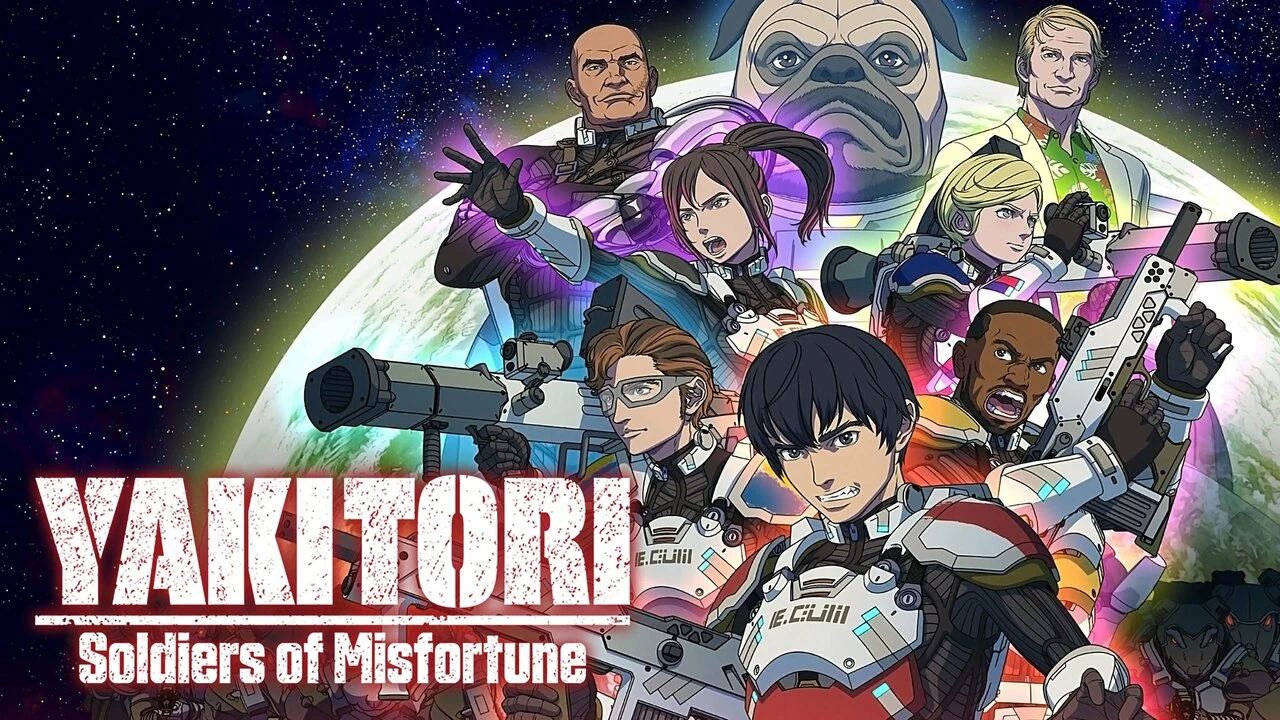 An anime adaptation of a sci-fi novel with the same name, Yakitori really stir up the scene with its unusual storytelling and animation style. However, the characters really hold the series up.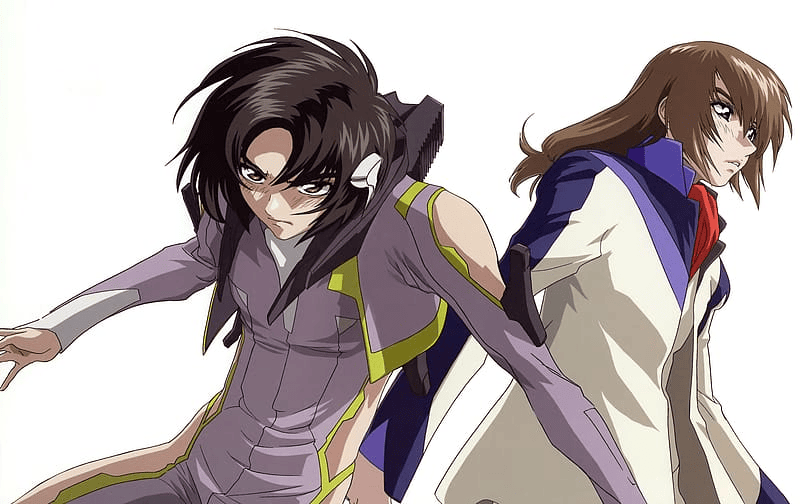 A Fafner novel written by Tow Ubutaka – the person who understand Fafner the most. Explore Kazuki's POV and his relationship in a way you've never seen before.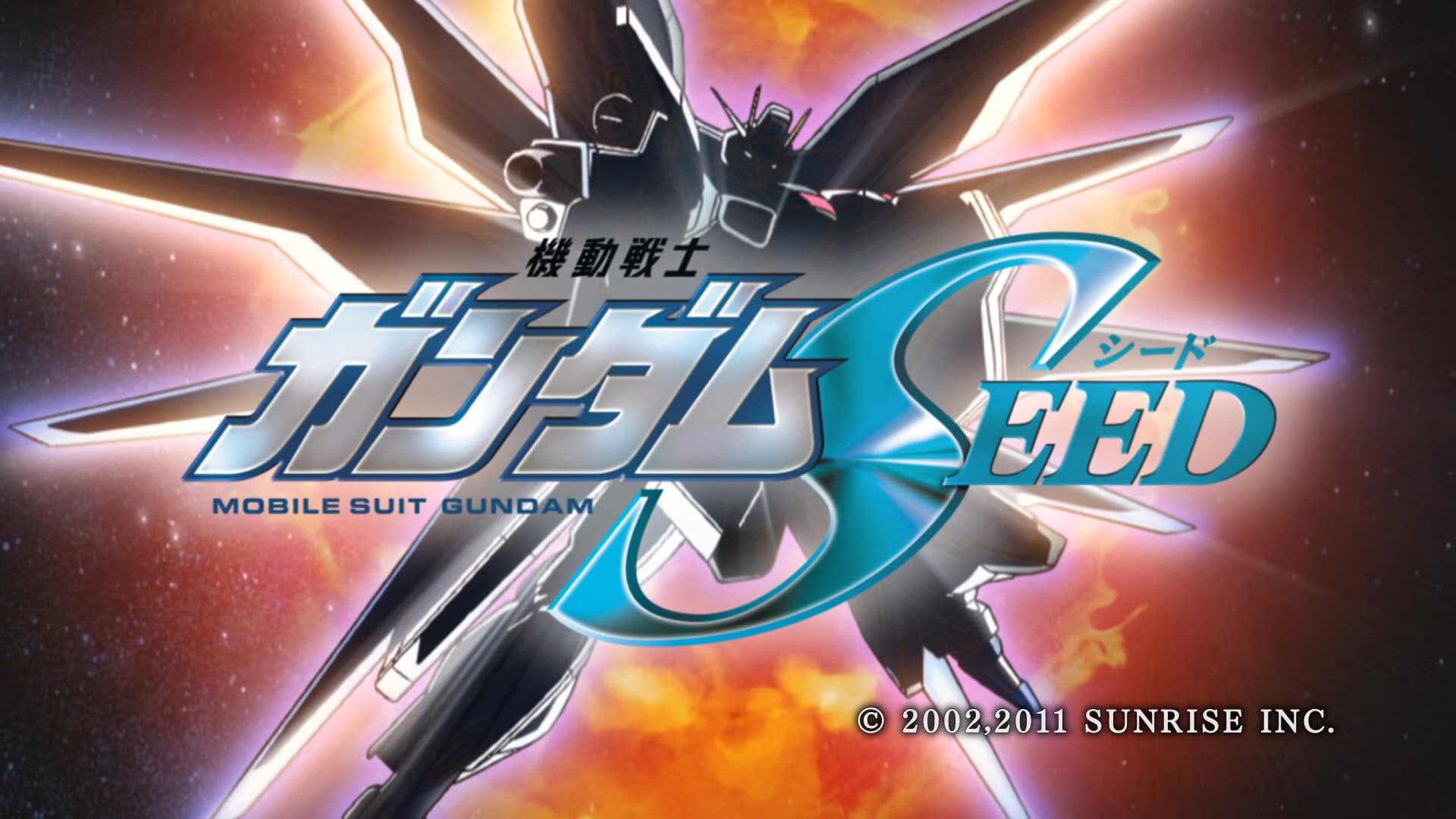 A new Gundam for a new era. Gundam Seed is one of the most popular modern Gundam series that has fans all around the world. And it also received much love from Sunrise as well.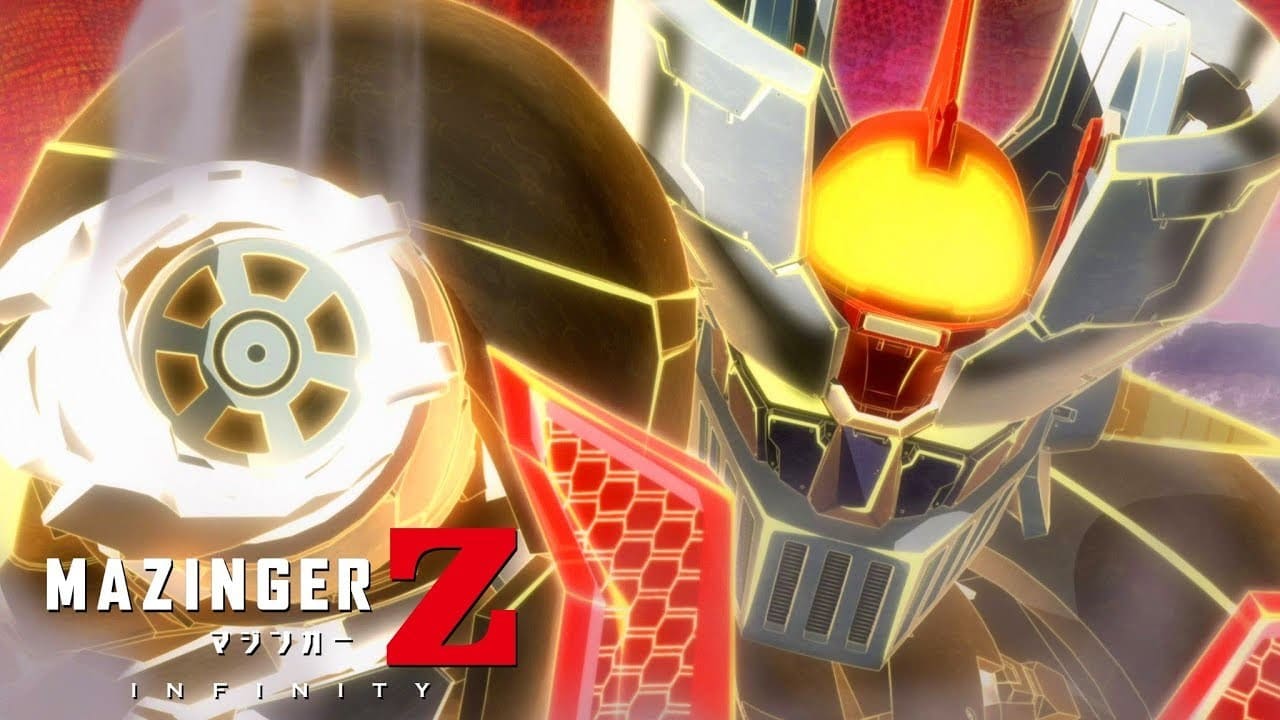 A love letter to commemorate the pioneer of the Mecha genre, Mazinger Z Infinity remind us of the conviction and justice that the Iron Castle had, is, and will stand for.

A badass and action-packed super robot series with an age-gap marriage between the two main characters. A hearth-throbbing and passionate tale about love and perseverance.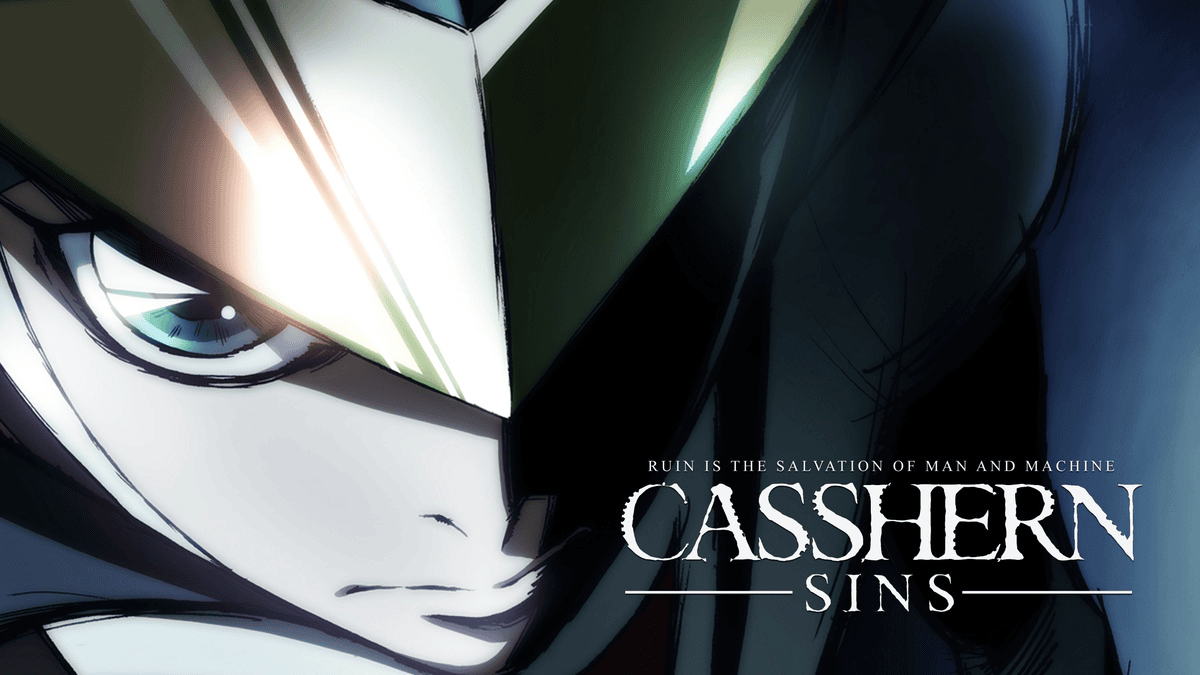 A new story of the boy who awoken a machine. Casshern Sins follow a conflicting young man in a world where life seems meaningless, yet everyone yearn for it anyway.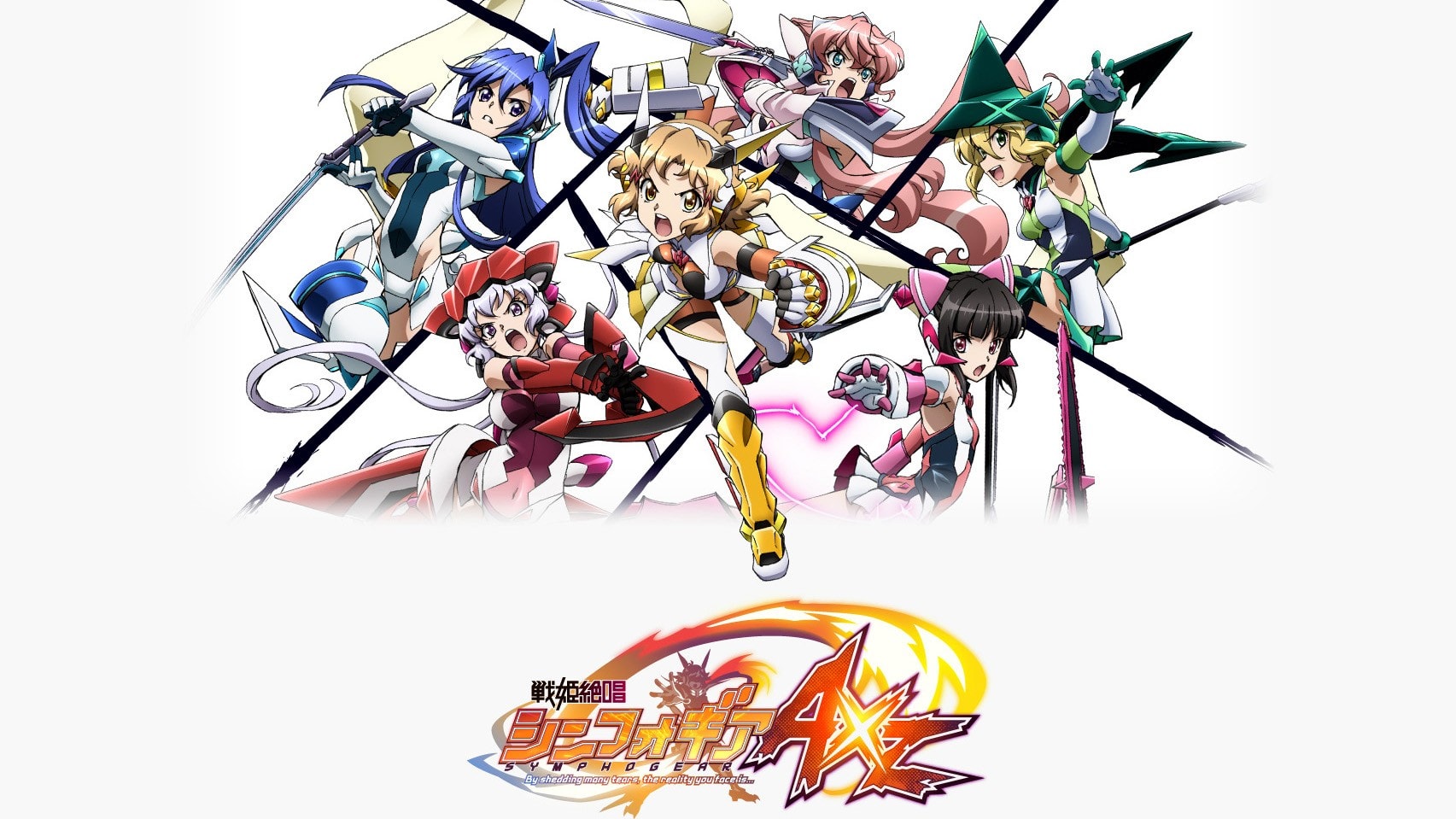 Just when things have calmed down, the Gear Users once again face an apocalyptic threat from a mysterious high order. This put Hibiki and her friends at risk once more.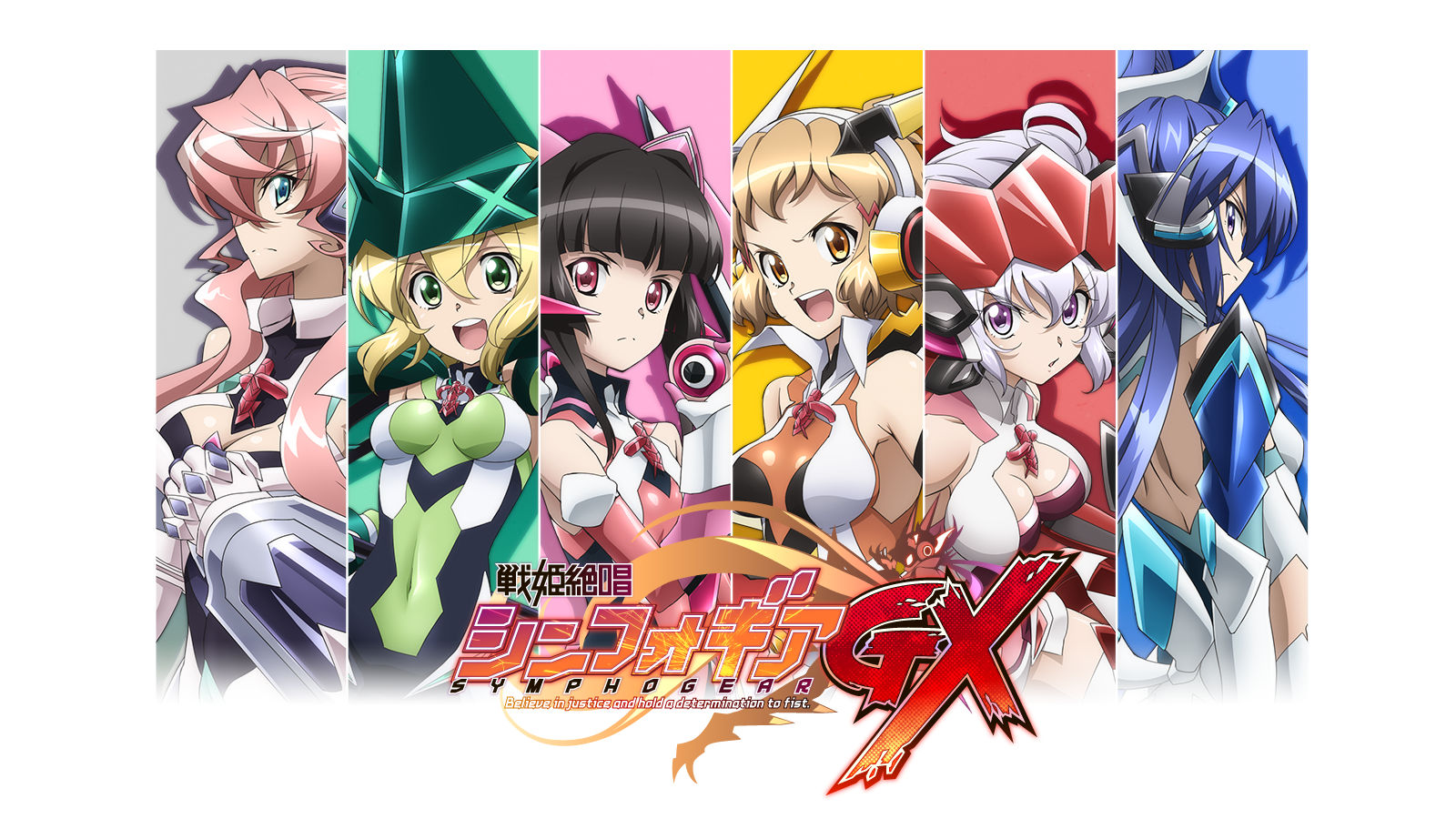 New threats emerged to threaten the world. But new allies also appear to bring the Gear's songs to a new level. A new battle await the girls!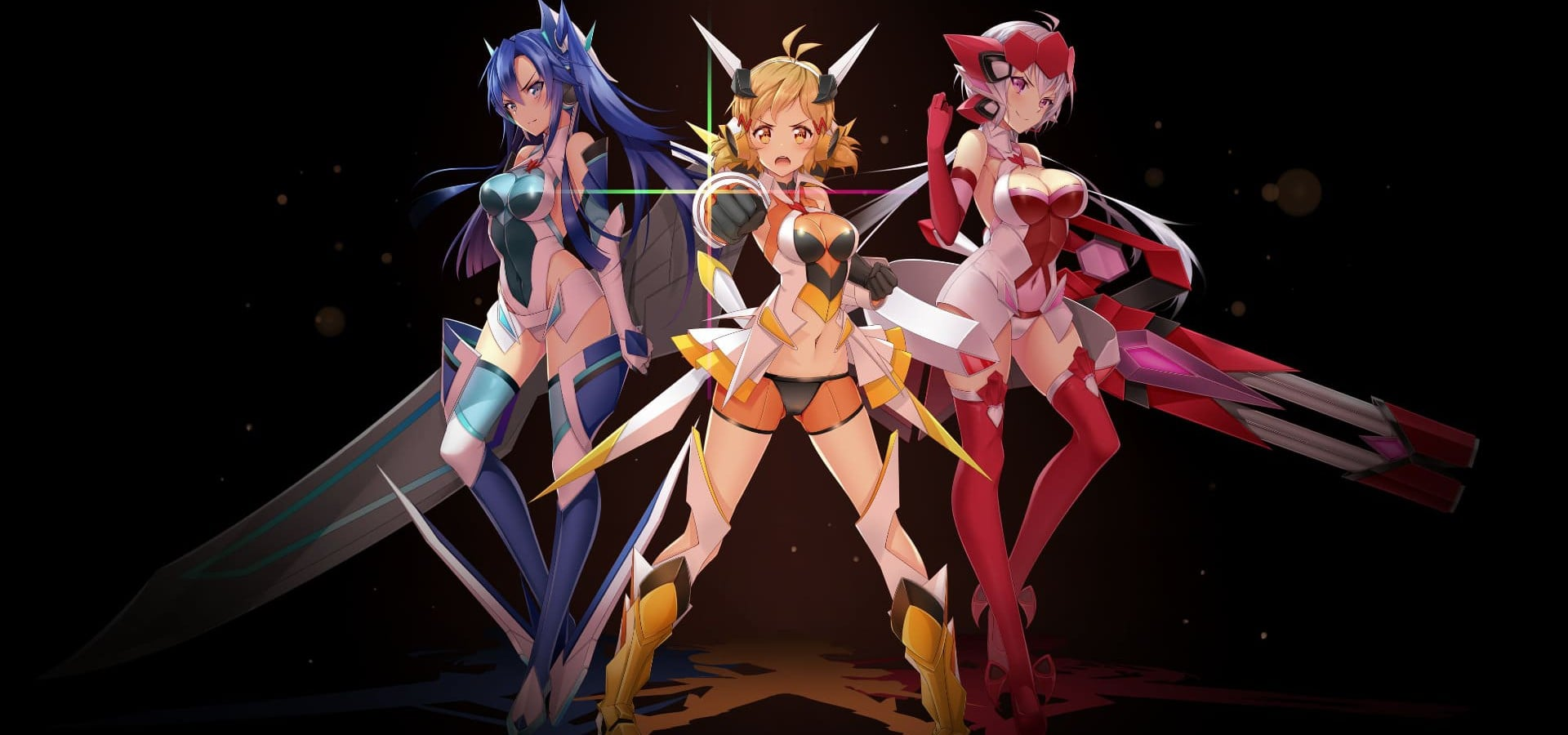 Mahou Shoujo x Tokusatsu combined with plenty of mecha references, Symphogear bring us an audio and visual experience that is just the beginning. of a great franchise.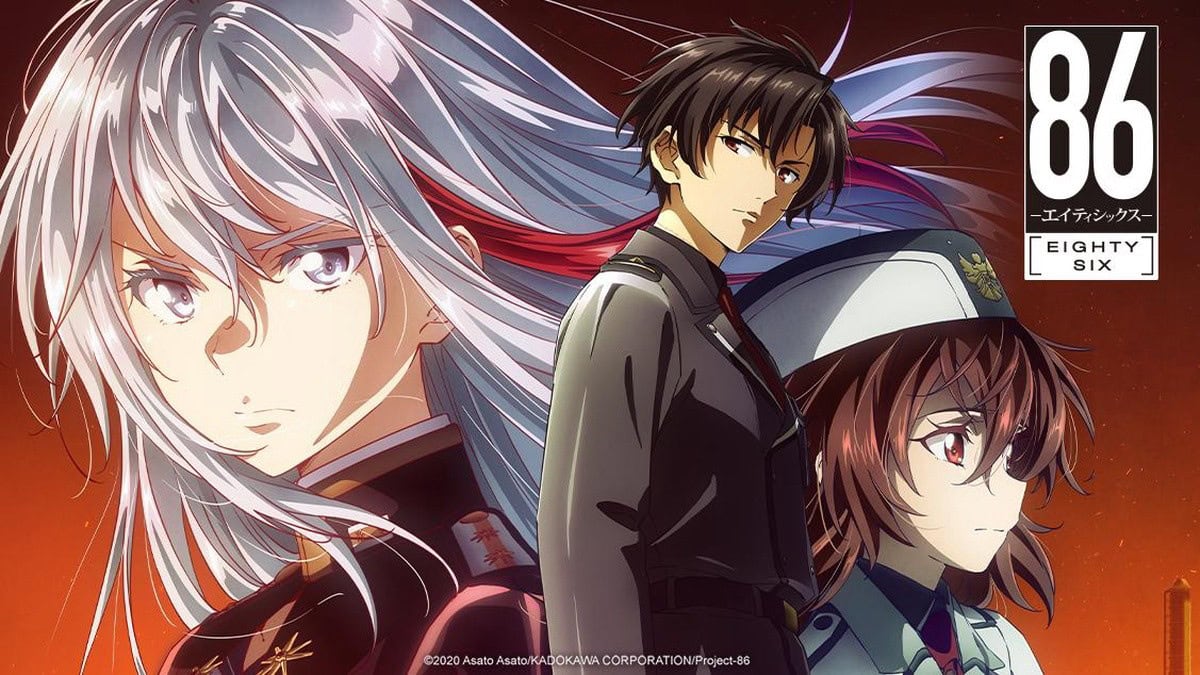 A new nation, a new story, a new battlefield. The reborn Eighty Six must choose between a life of peace or death. Will the Reaper be able to move on?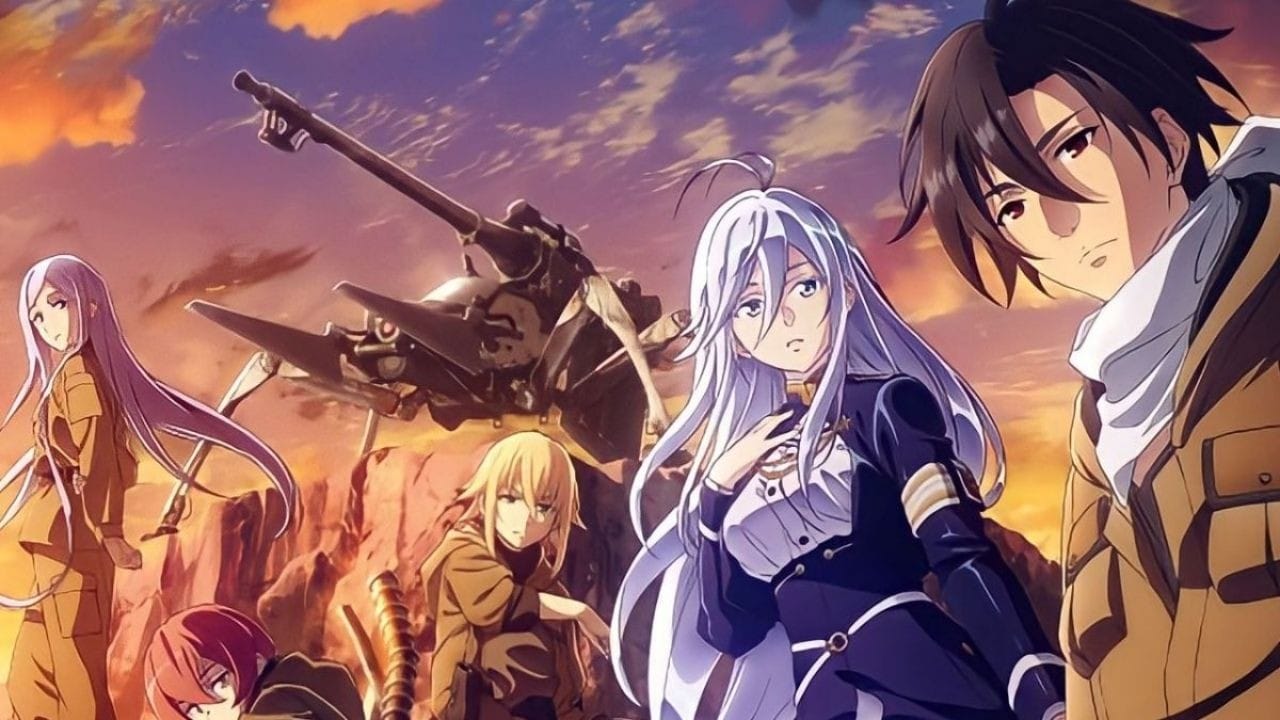 The depressing, gripping yet hopeful world of Eighty Six brought to life with A-1's adaptation. The vision of Asato receives a depiction so emotional like no others.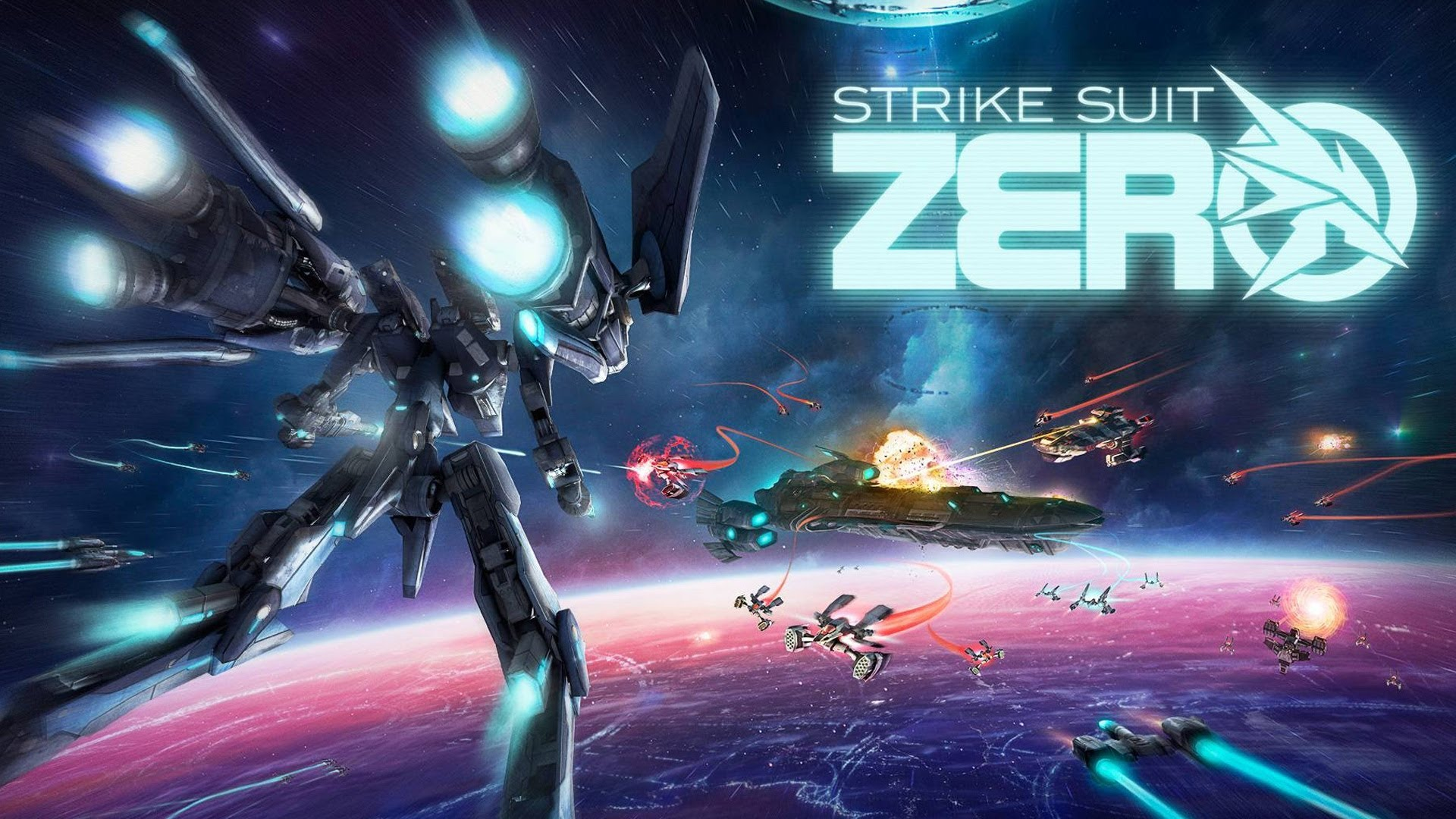 A fun dogfight experience with some mecha combat thrown into the mix, Strike Suit Zero scratches some of that Macross action game that PC gamer has been wanting.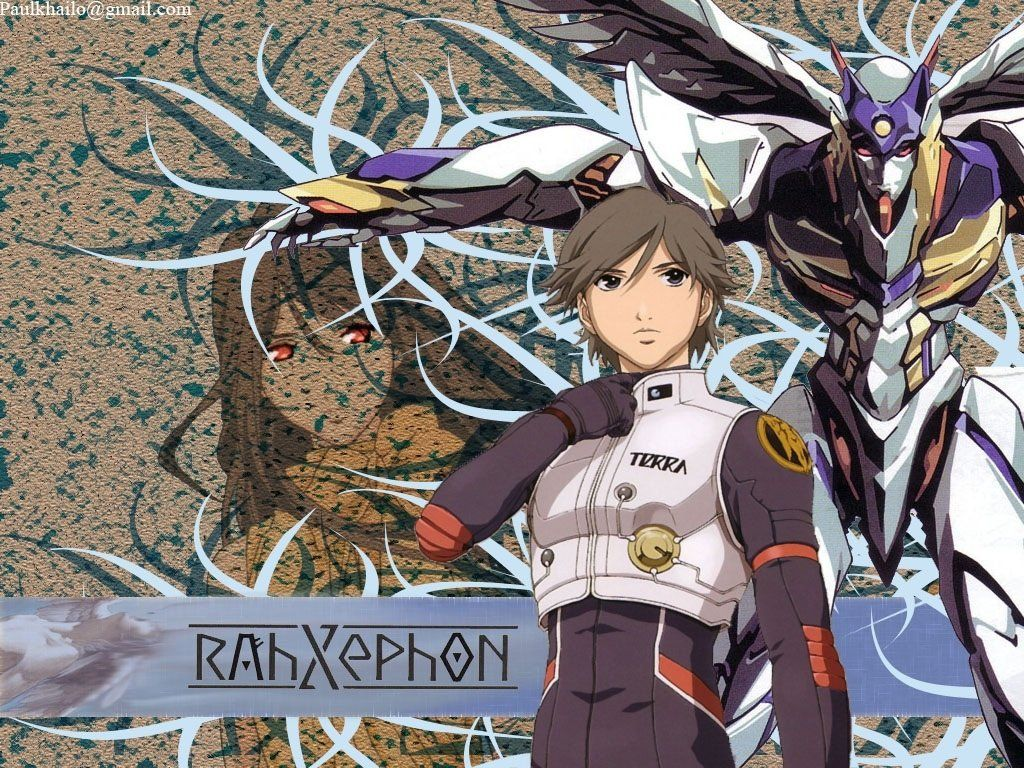 With his life completely smashed apart and turned upside down, teenage boy Ayato had to navigate a new world while being the key to control the winged giant RahXephon.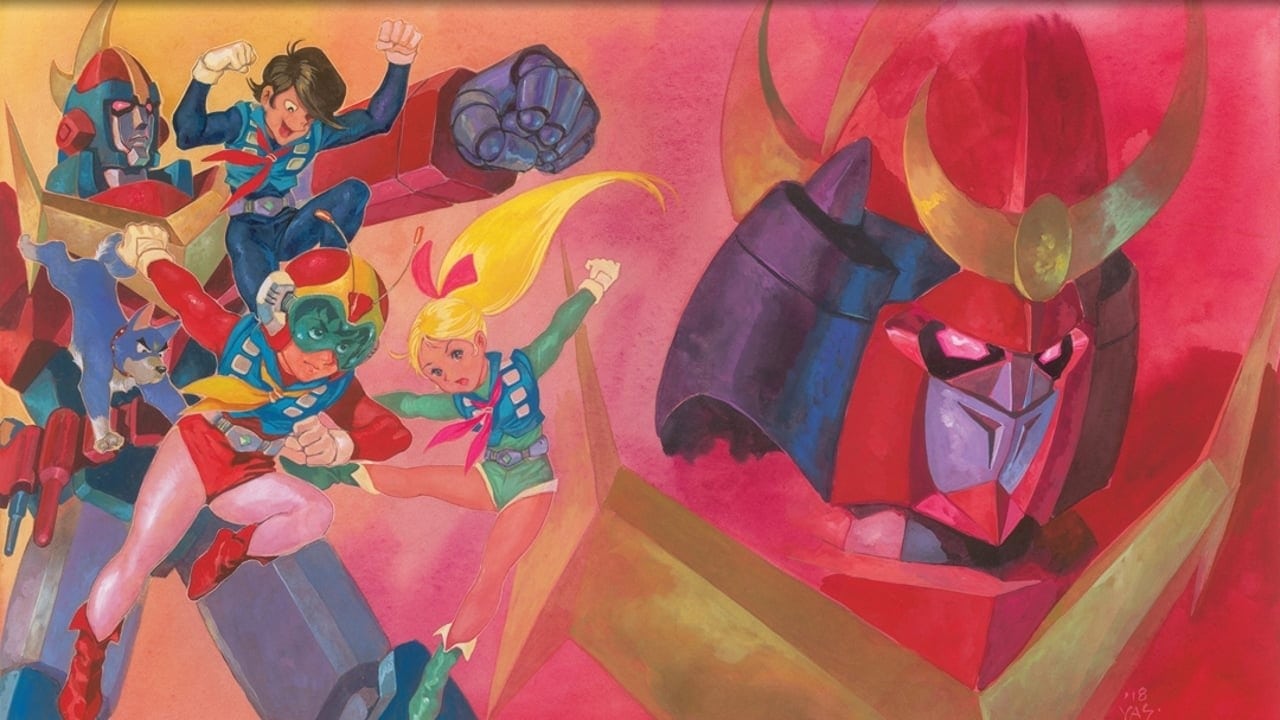 Not just your usual 70s Super Robot, Zambot 3 is more than just a battle between good and evil, but also about endurance, perseverance and the unyielding heart to do what's right.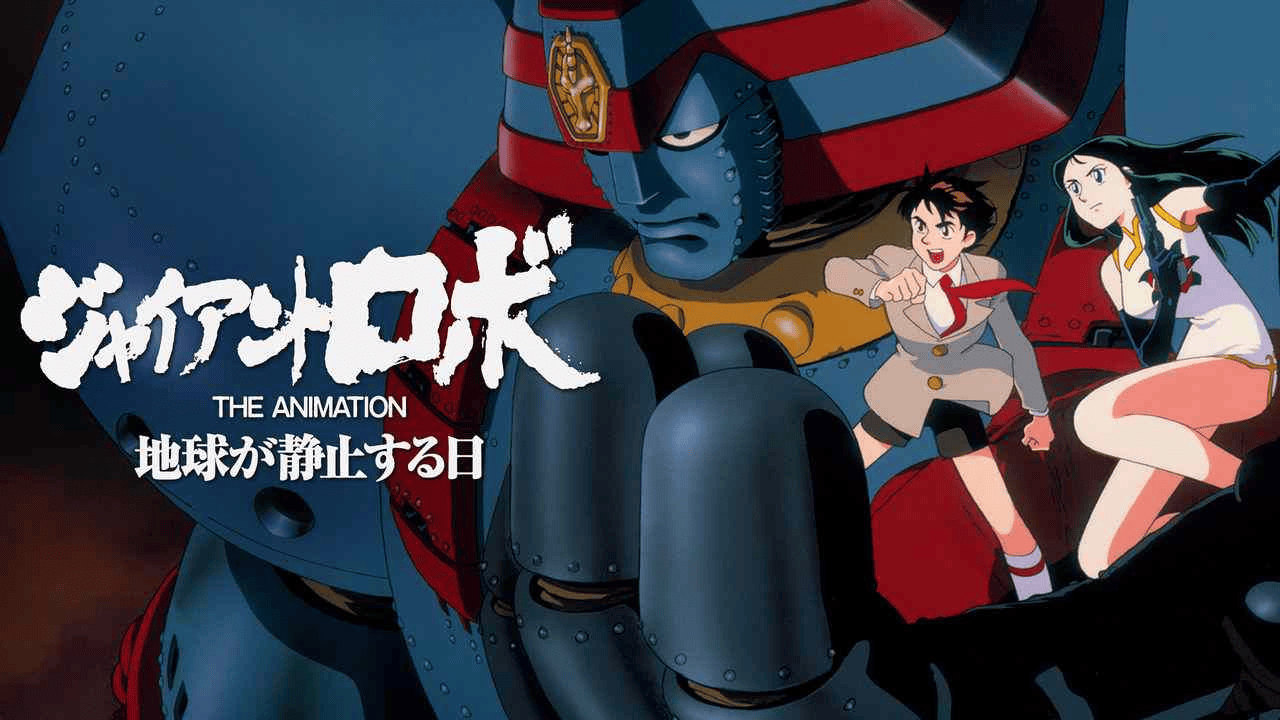 Expanding upon the original work of Yokoyama-sensei, GR: The Day The Earth Stood Still introduces a world where the supernatural and super-technology co-exist. And in the midst of that is a Giant Robo.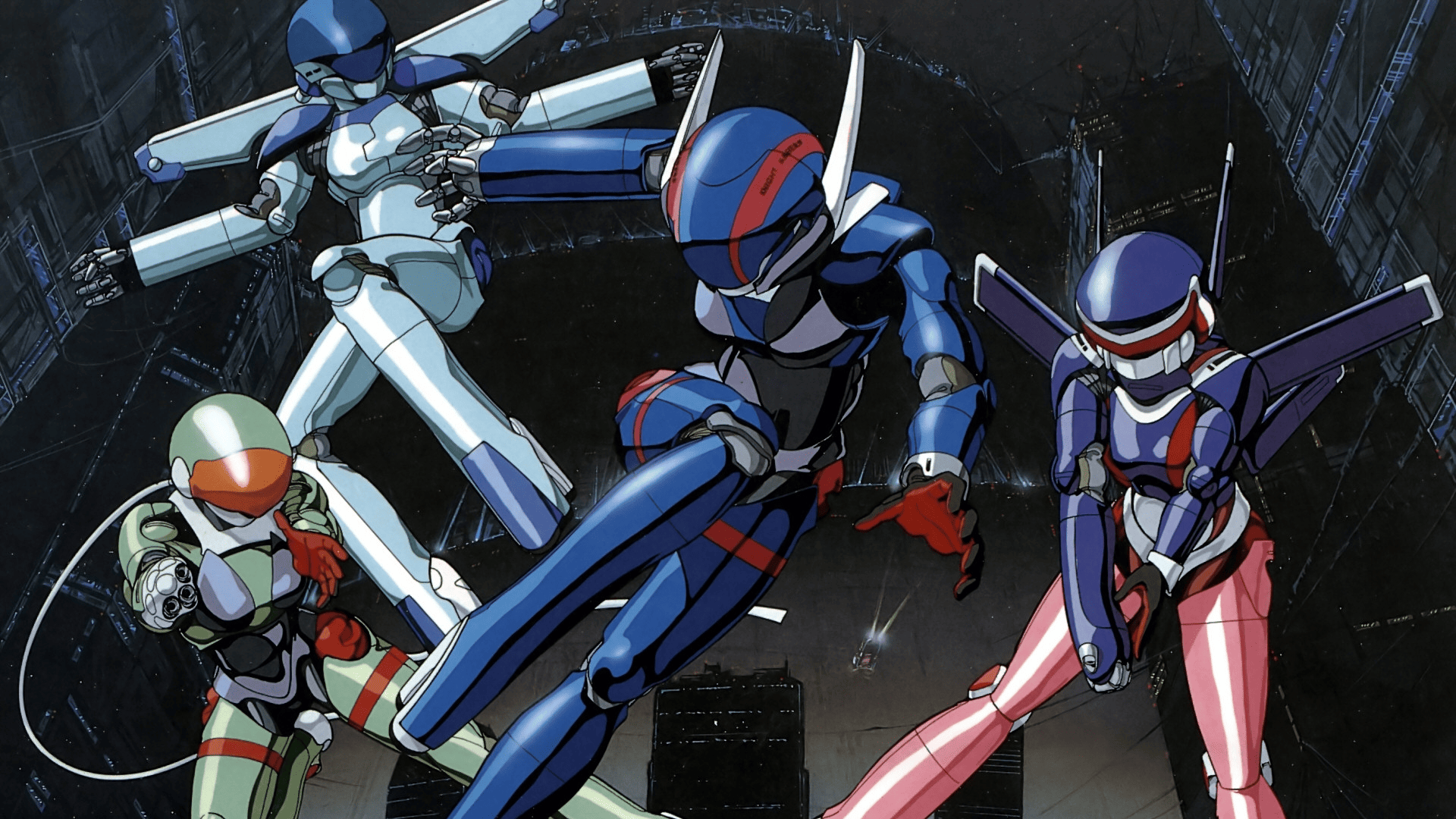 If you fancy beautiful girls cladded in sleek power armor fighting cyborg crimes, then Bubblegum Crisis is the choice for you, with amazing 90s cyberpunk dystopia atmosphere!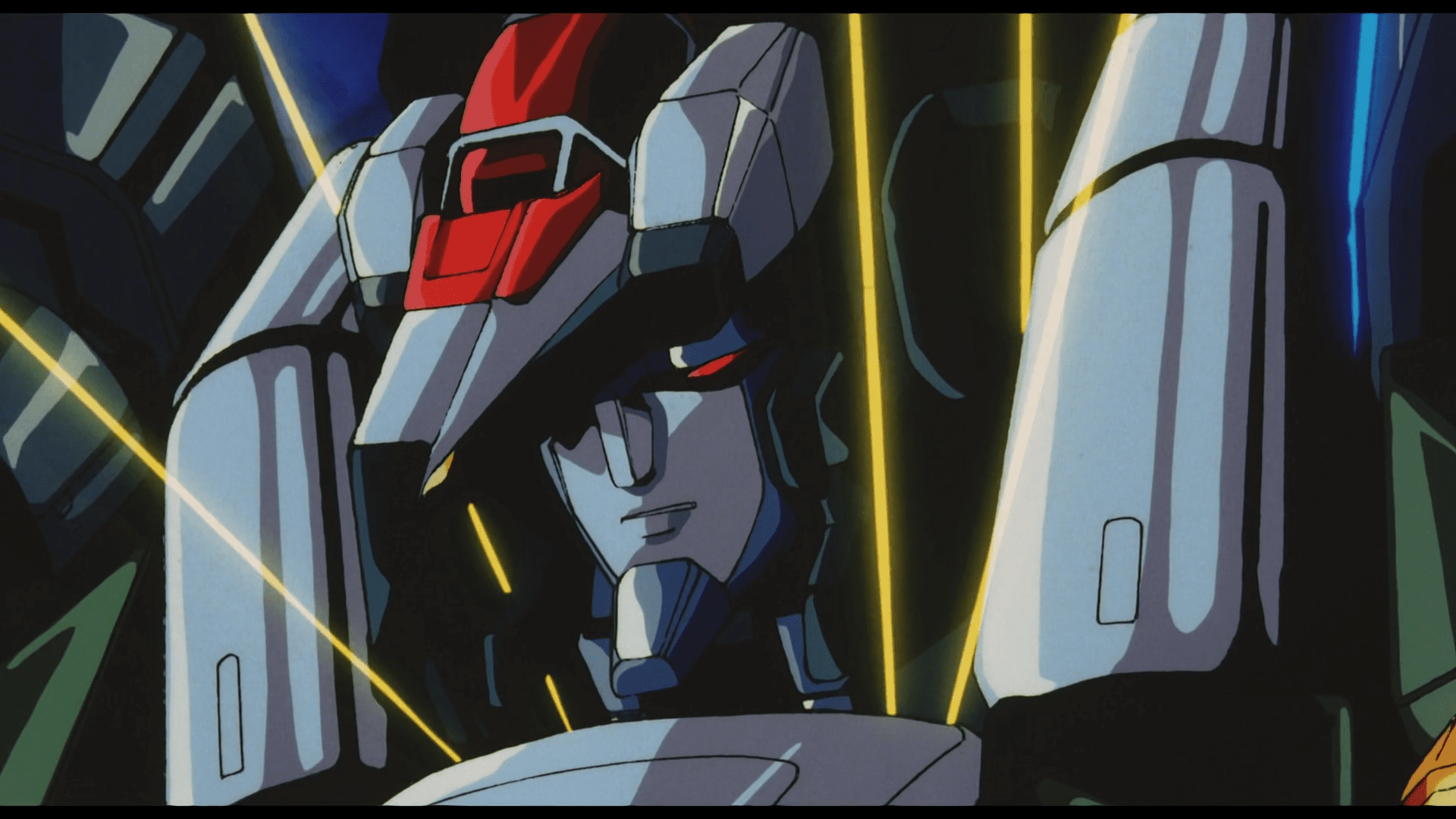 The Cyber Beast Force may have disbanded, but their burning hearts are still raging. Dancouga combines once again to fight an unexpected enemy. Is it human, or something else much more sinister?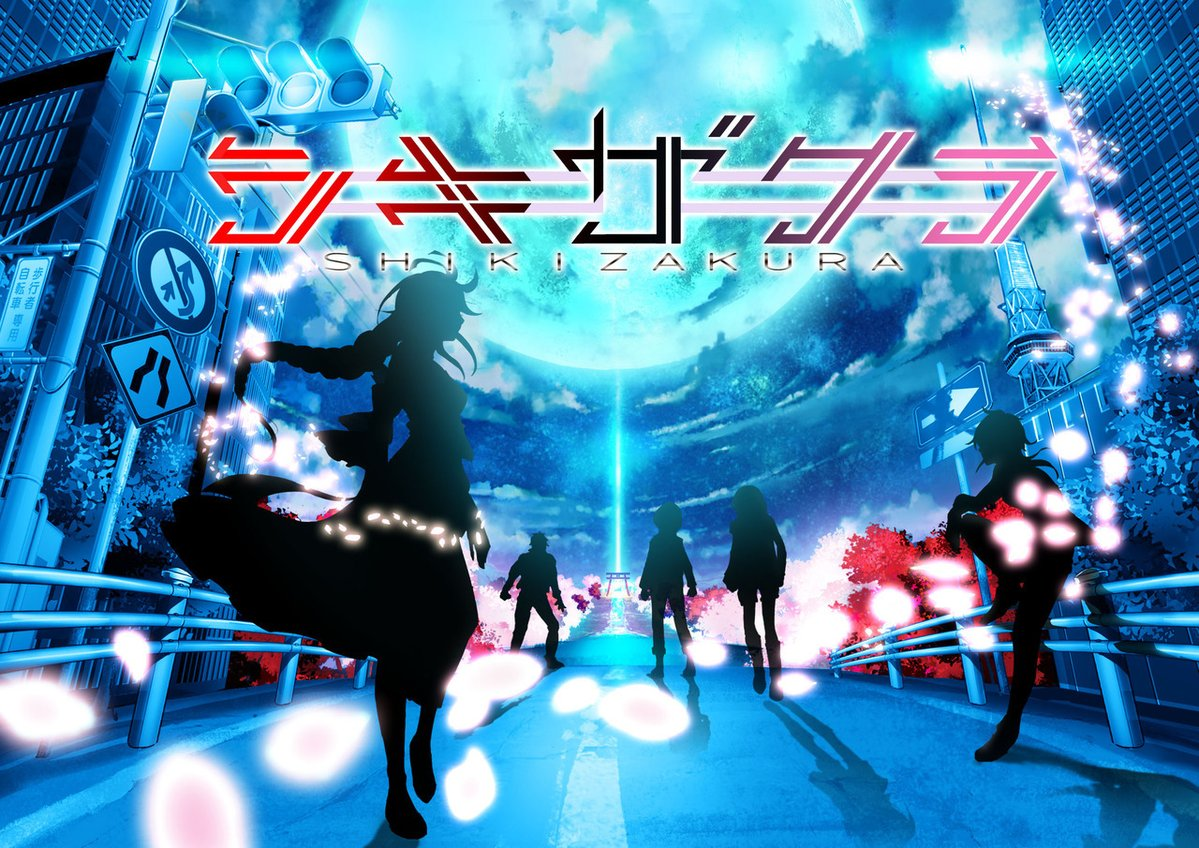 Suit up! It's time for some Oni hunting! An anime tribute to the Tokusatsu genre, Shikizakura show us the power of hope, willpower and compassion to overcome any darkness.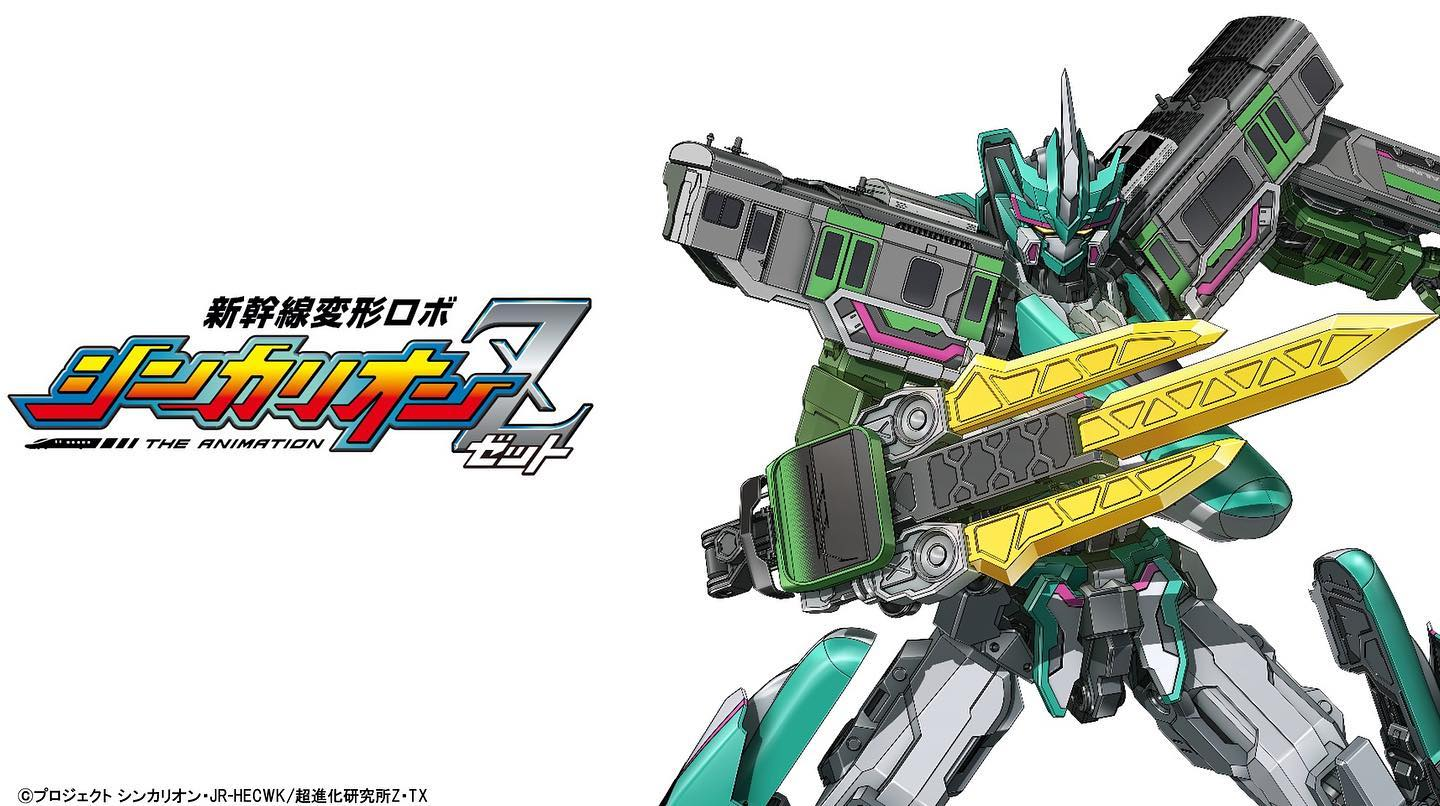 The bullet-train robot is back! Two young kids take on a new threat to protect the world. Shinkalion Z takes off after its predecessor and set itself apart from other Takara series.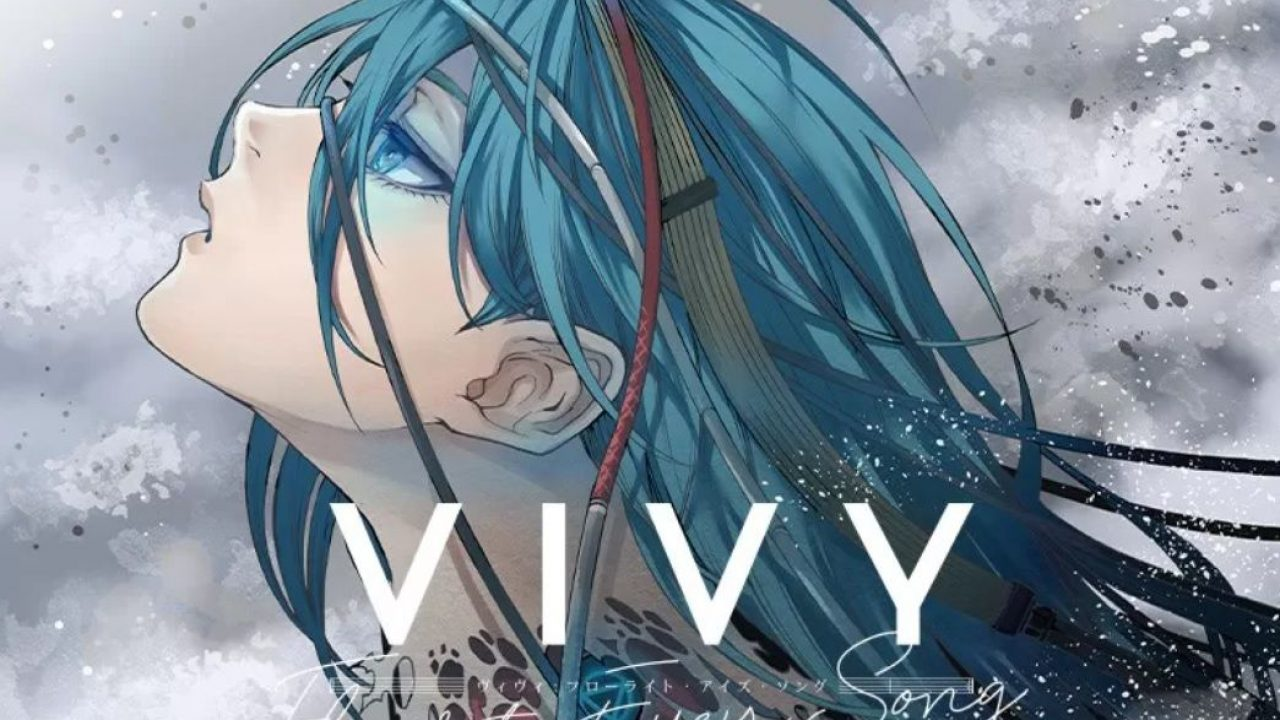 A song that rings during the apocalypse. Vivy is a bold idea involving a century of fighting and yearning. Vivy will bring your visual and auditory sense to the max!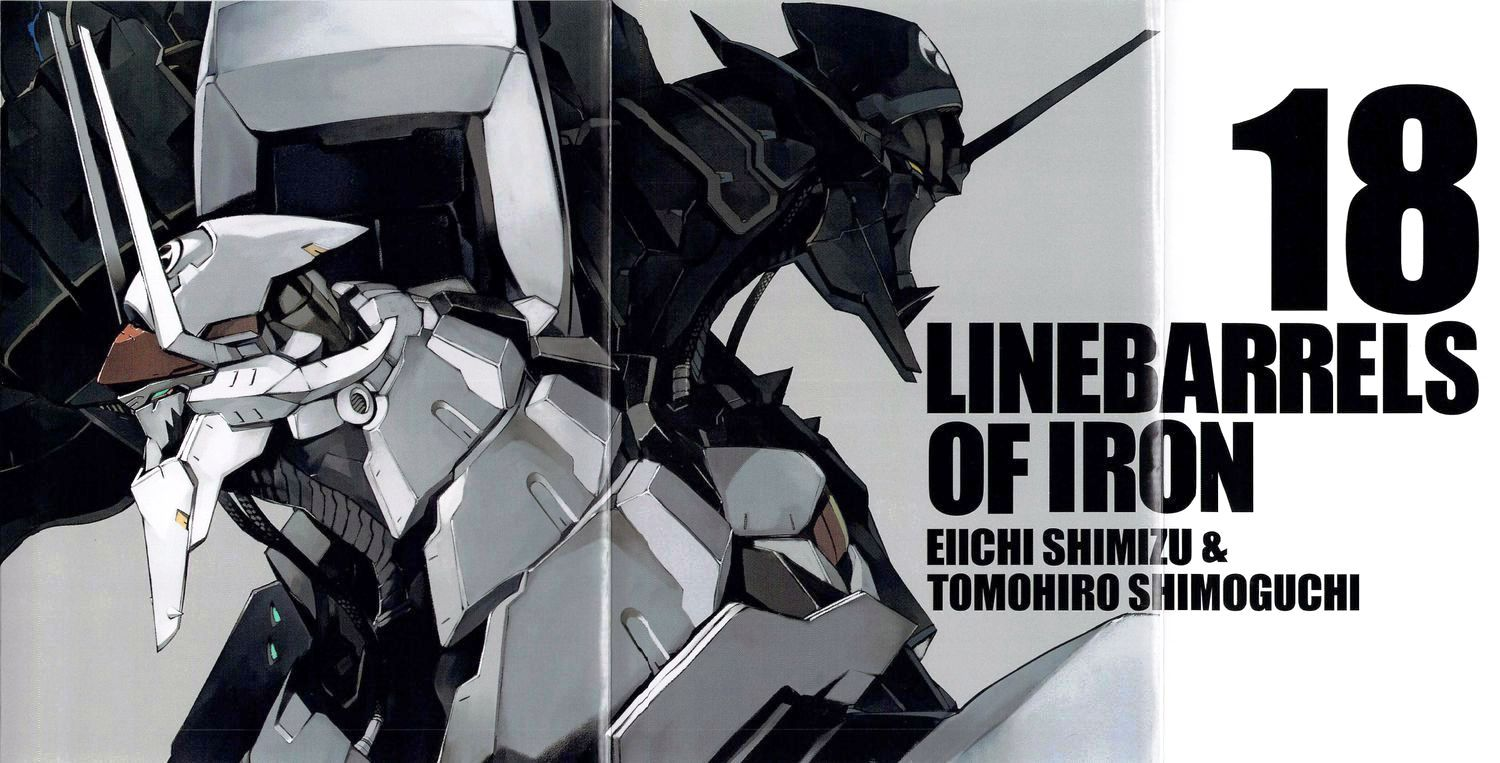 What is a true Ally of Justice? What kind of "Heroism" is worth fighting for? Linebarrels of Iron is a manga that you won't be able to put down!
Hot-blood, explosive and FIRE! S-CRY-ed tells a badass yet emotional adventure of two youths on their way to unravel the truth of a world changed forever.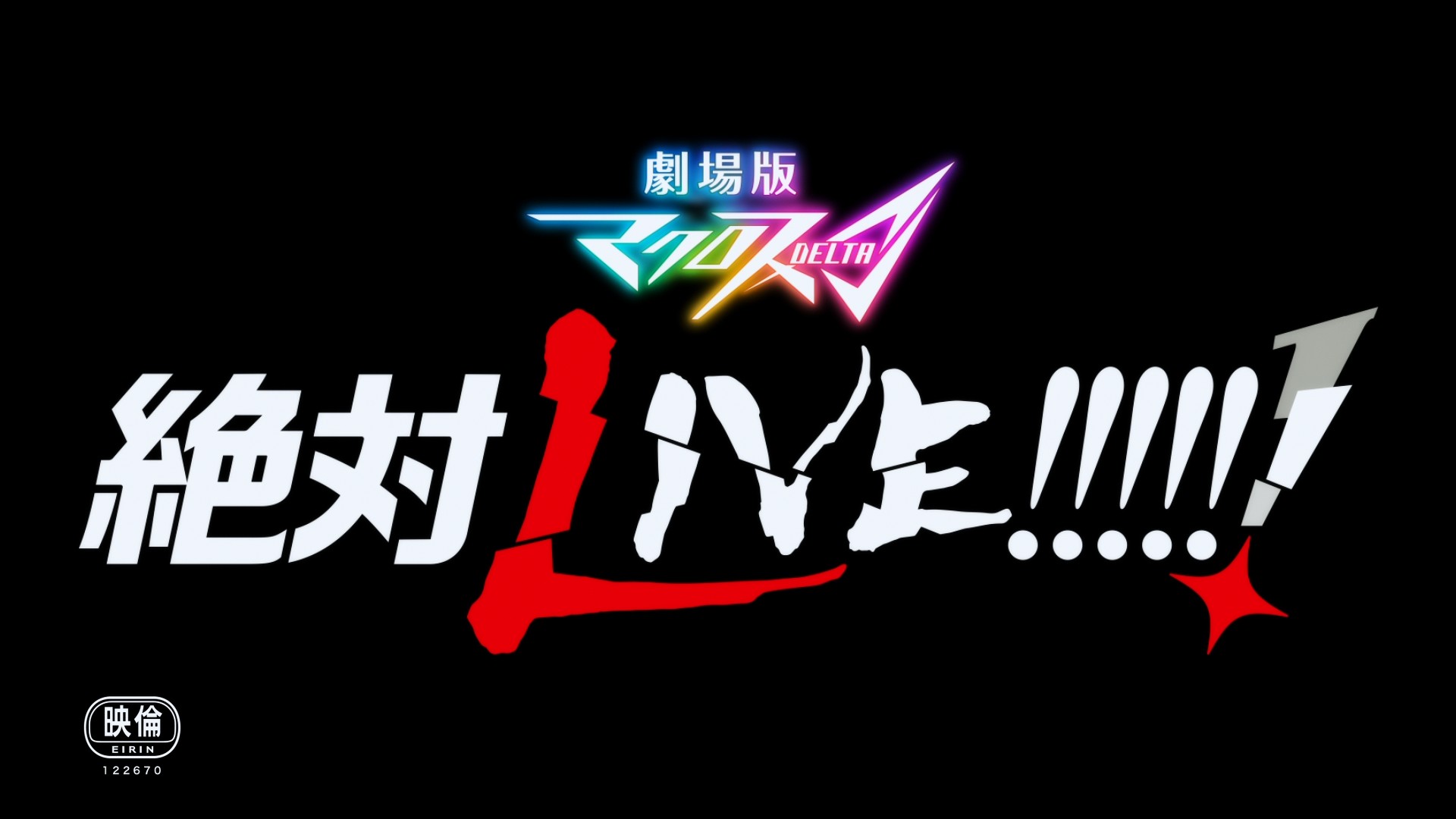 Absolute music, Absolute animation, and…Absolute LIVE! Macross Delta Zettai Live brought the emotional climax of Hayate and Freyja story to a breathtaking conclusion.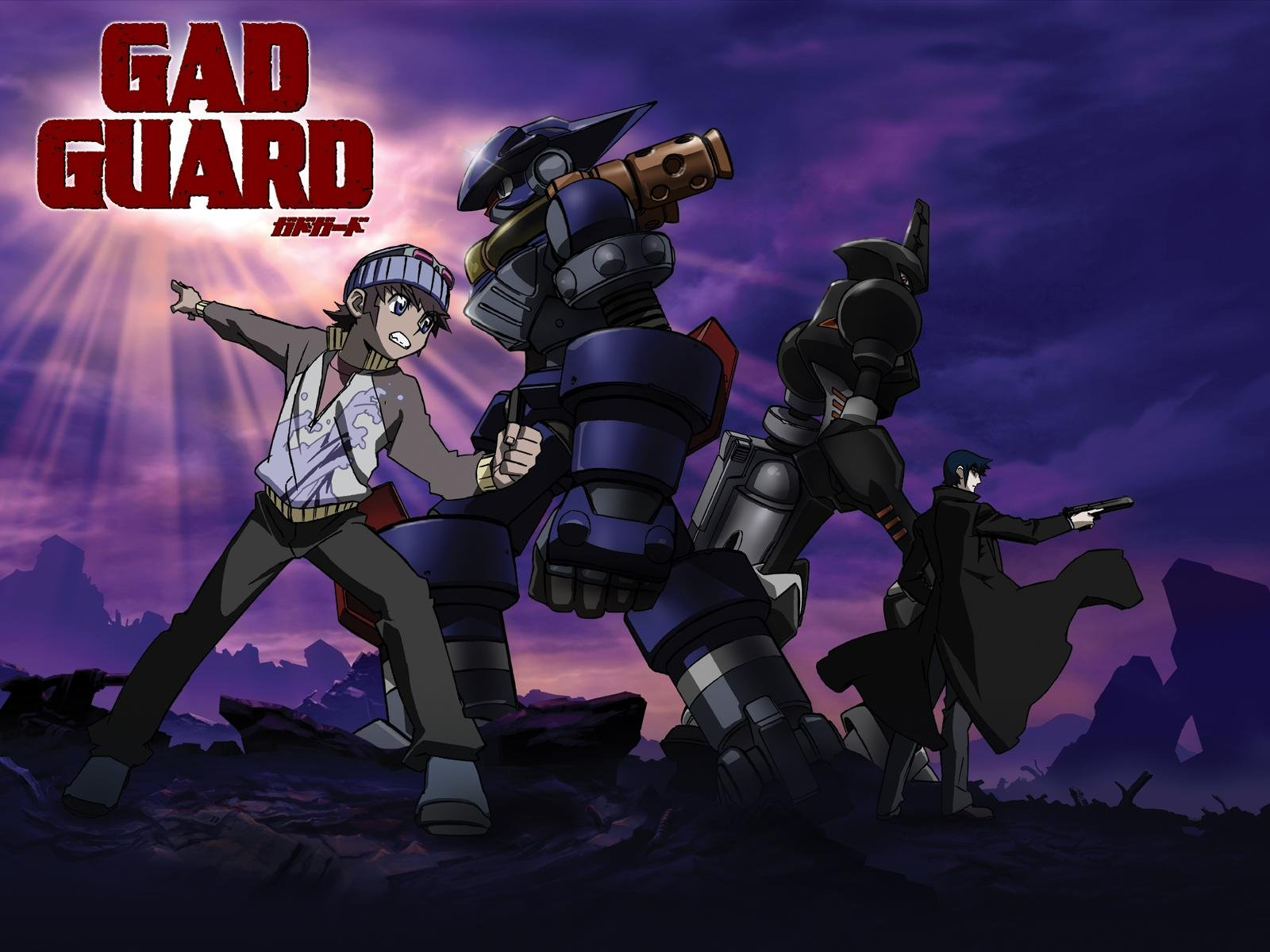 A hidden gem of a steam-punk mecha anime. Gad Guard literally start from a hidden "gem". If you fancy some noir mecha x vigilante style with awesome OST, this is the series for you.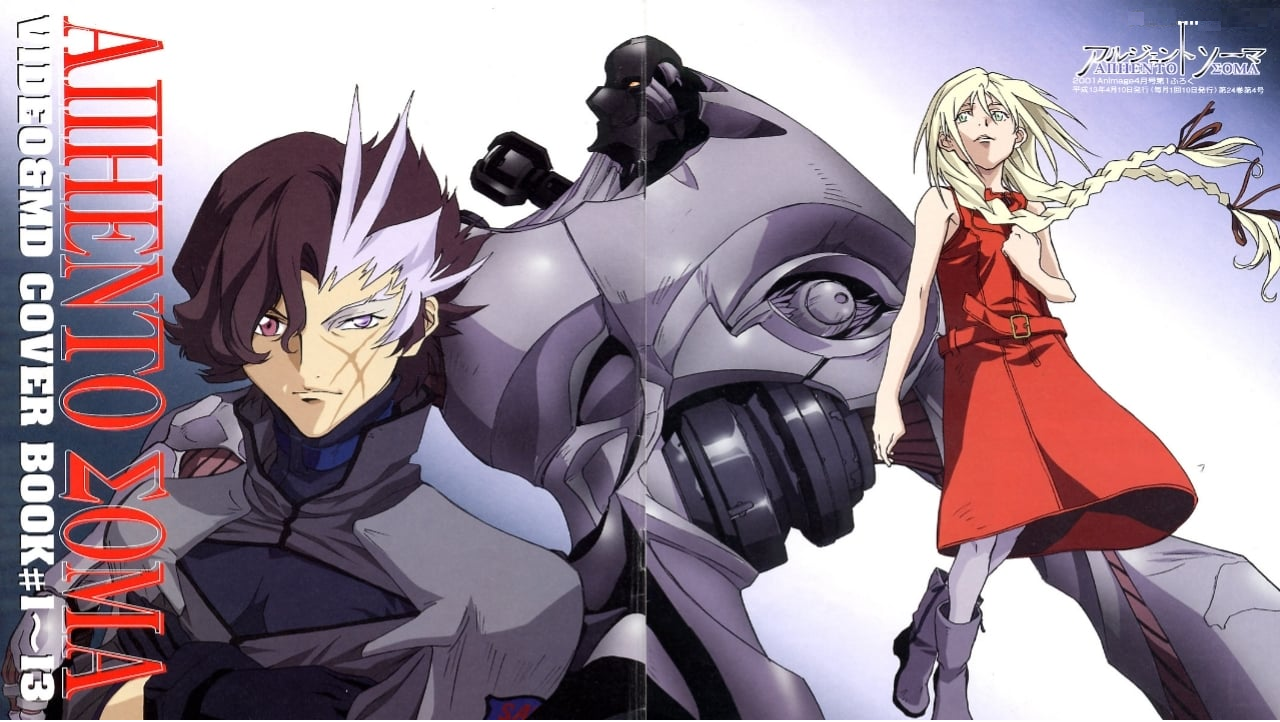 A man who lost everything decided to throw away himself for revenge. A mysterious threat from space with an unthinkable objective. Experience the masterful visual of Argento Soma.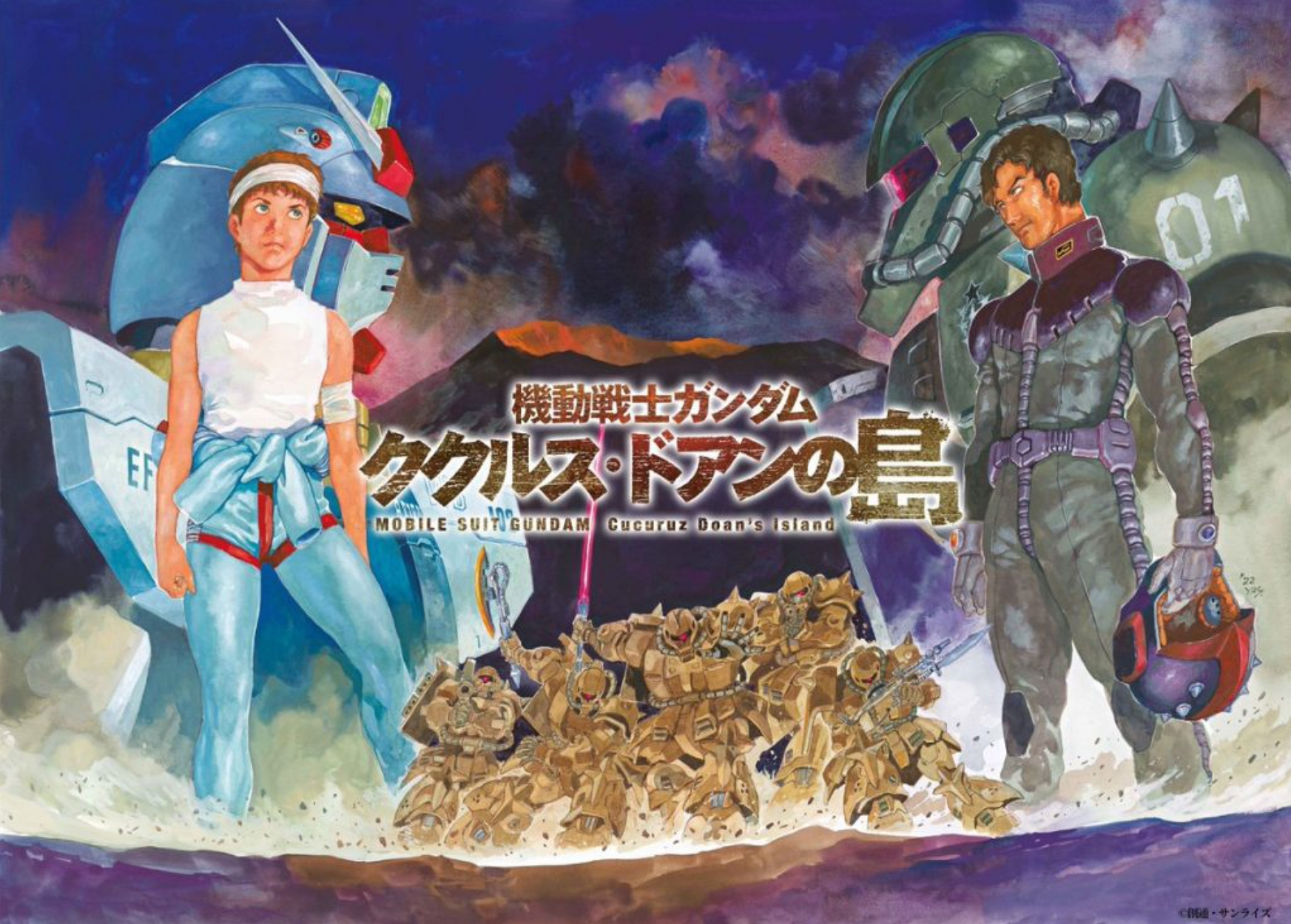 An alternate and expansion of the famous "Doan's Island" of Gundam 0079, Cucuruz Doan's Island focus on the characters that further show us the cruelty of war.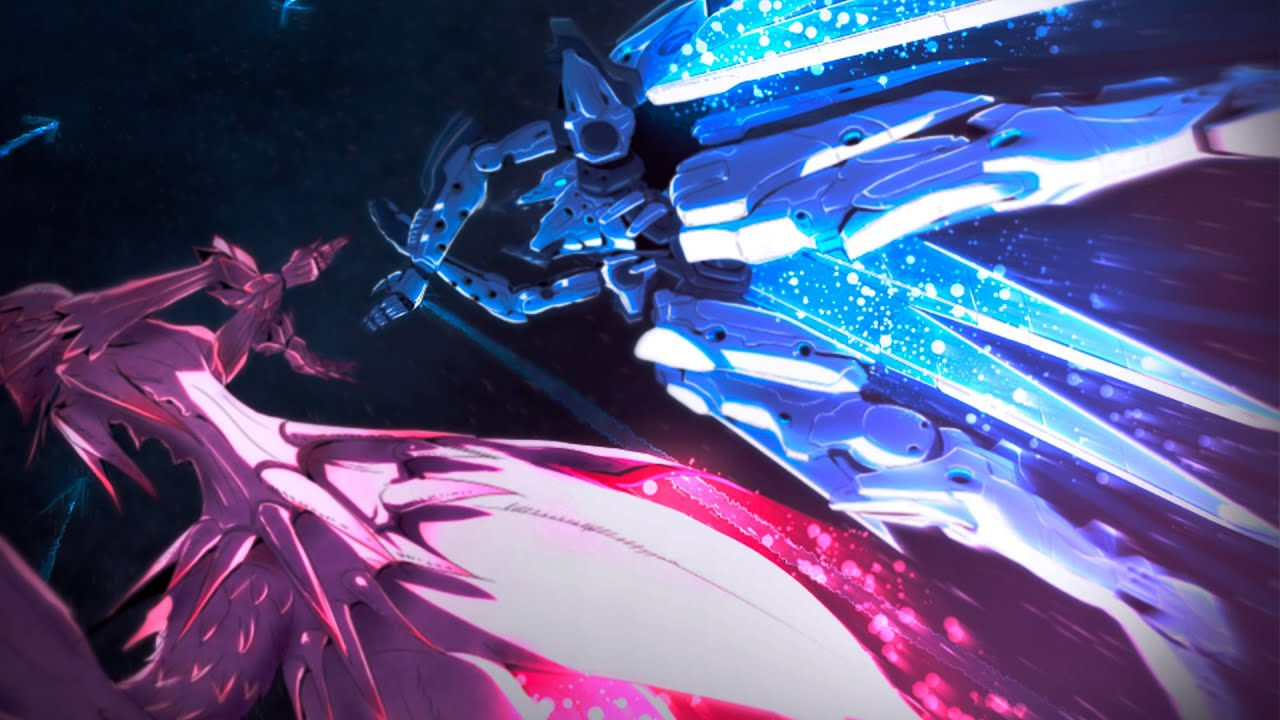 The finale of the Sidonia no Kishi animated saga. Ai no Tsumugu Hoshi gives us the climax of the Gauna War and conclude the story between Tanikaze and Tsumugi.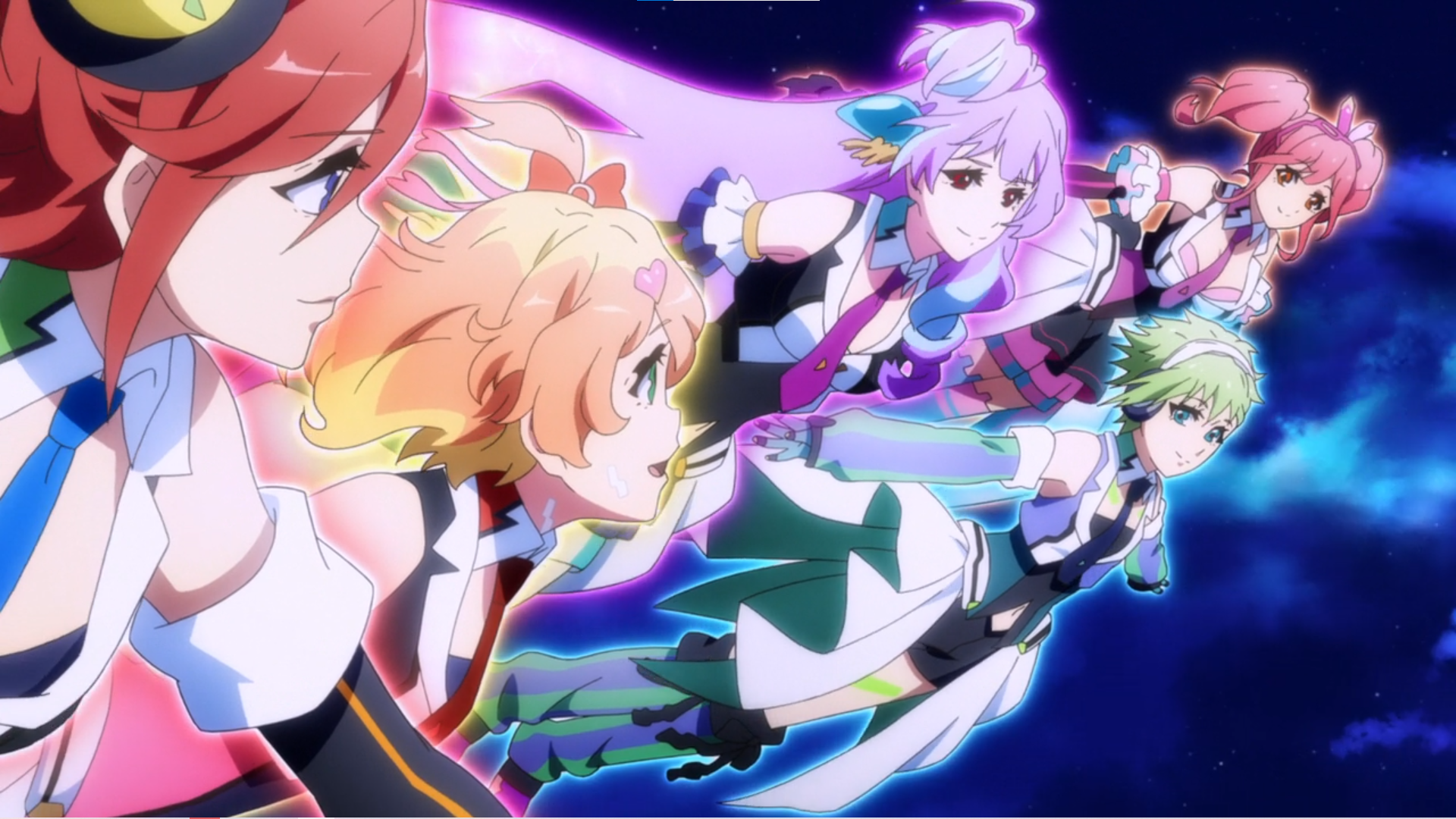 An alternate version of the tv series – Macross Delta Passionate Walkure condense the action, music and plot into one movie to setup for entirely new events.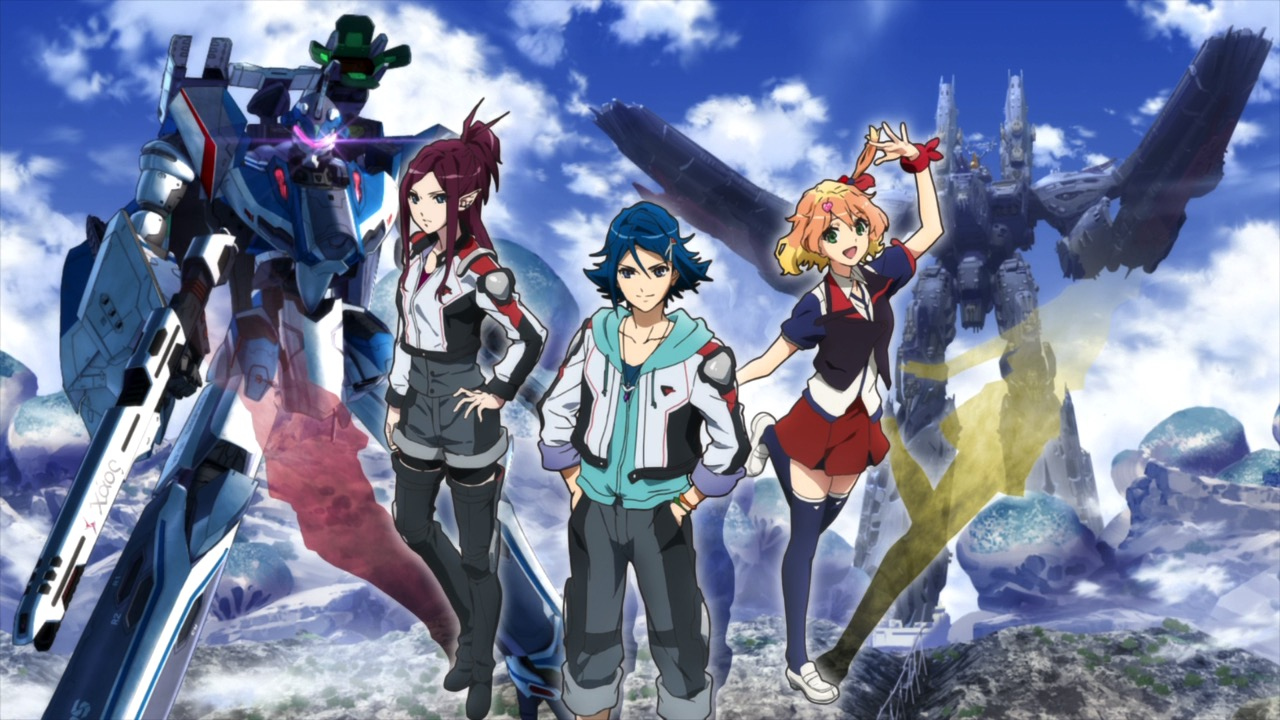 Macross' music power is taken to a new heights with Macross Delta – where an idol group fight alongside Variable Fighter pilots on the frontline.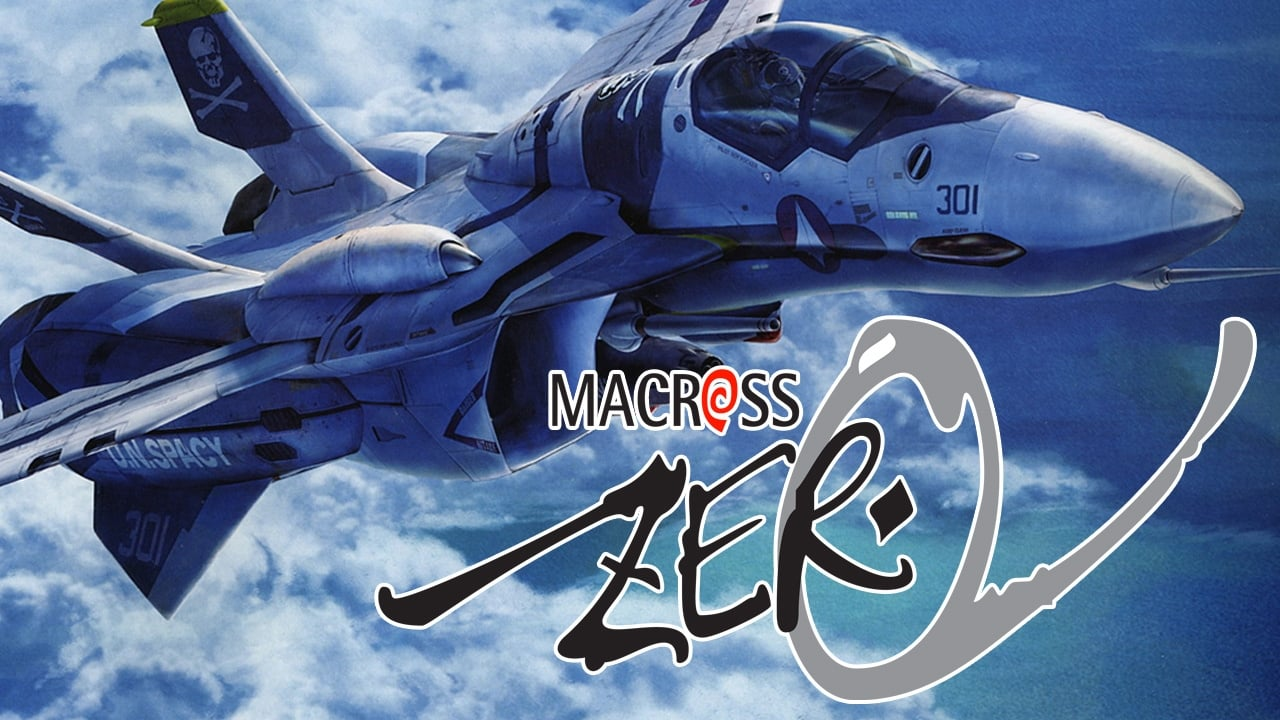 A story about the beginning of the Macross saga. Macross Zero commemorates the franchise 20th Anniversary with a lot of love for the first Variable Fighters.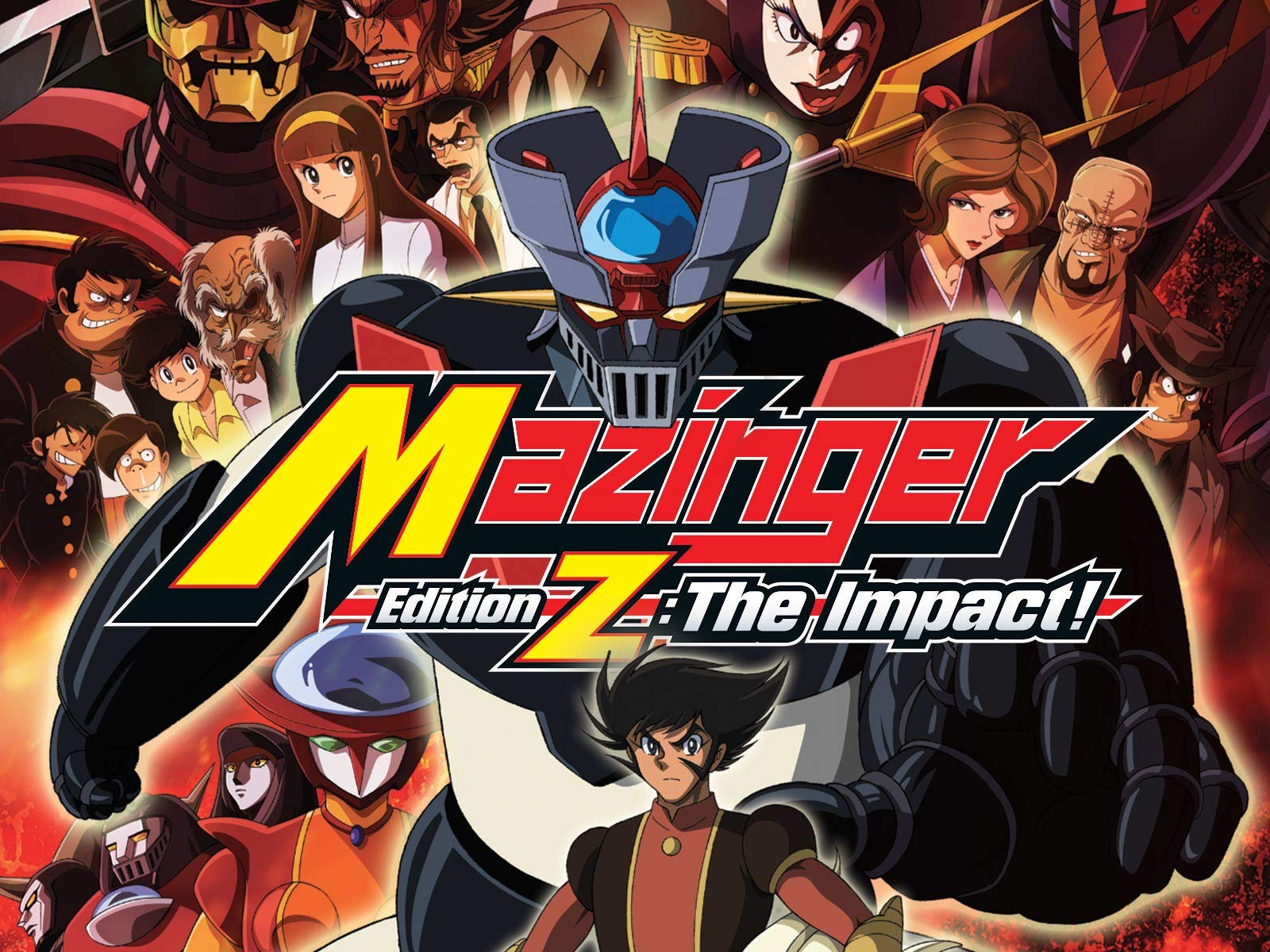 A new Iron Castle is in town! Shin Mazinger The Impact: Z-Chapter bring back the Iron Castle with the age-old question: Will you become a God, or a Devil?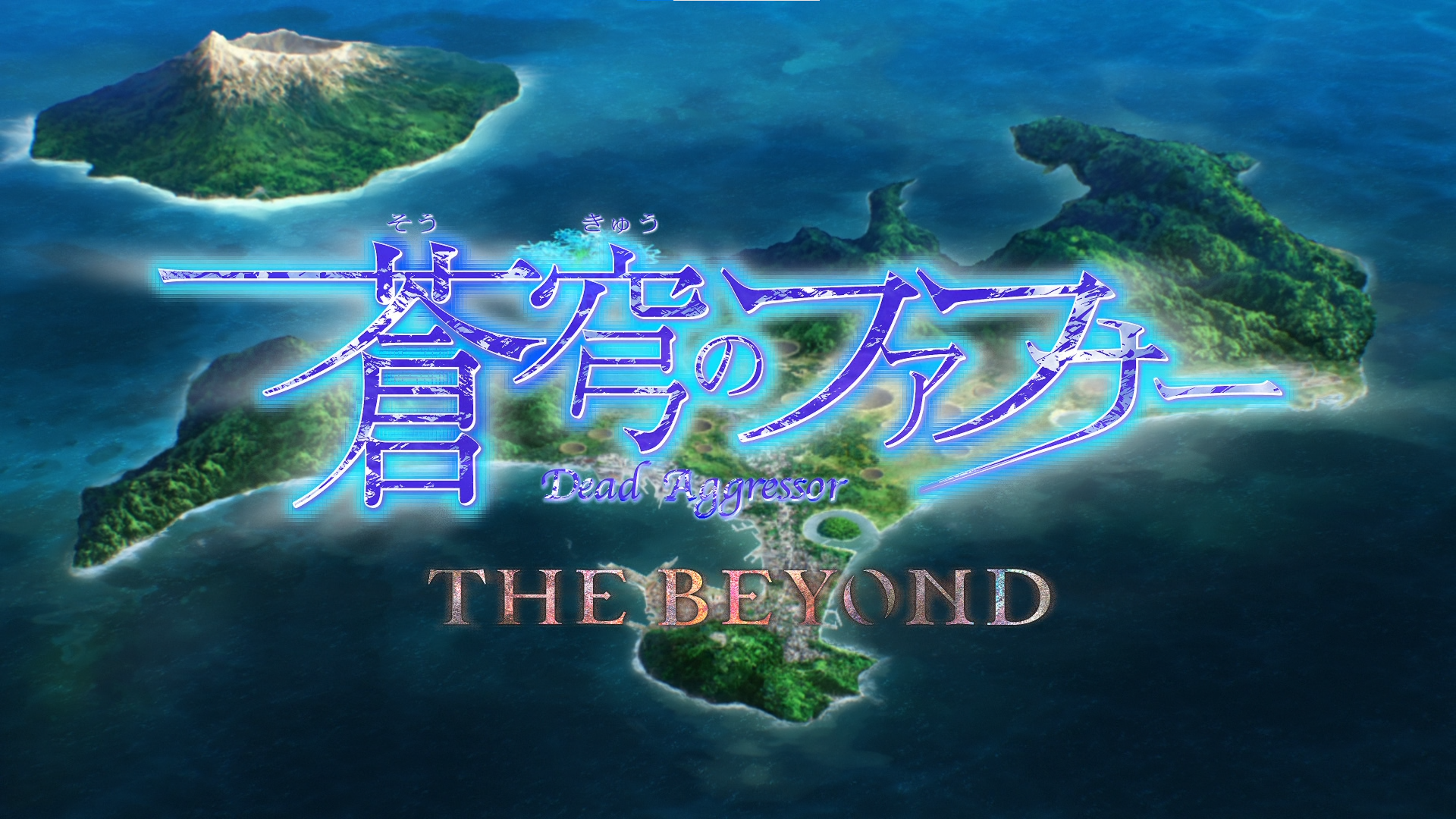 The next and maybe final Fafner saga to conclude the journey for the Azure sky. Fafner: The Beyond bring us to the climax, both in terms of story as well as action.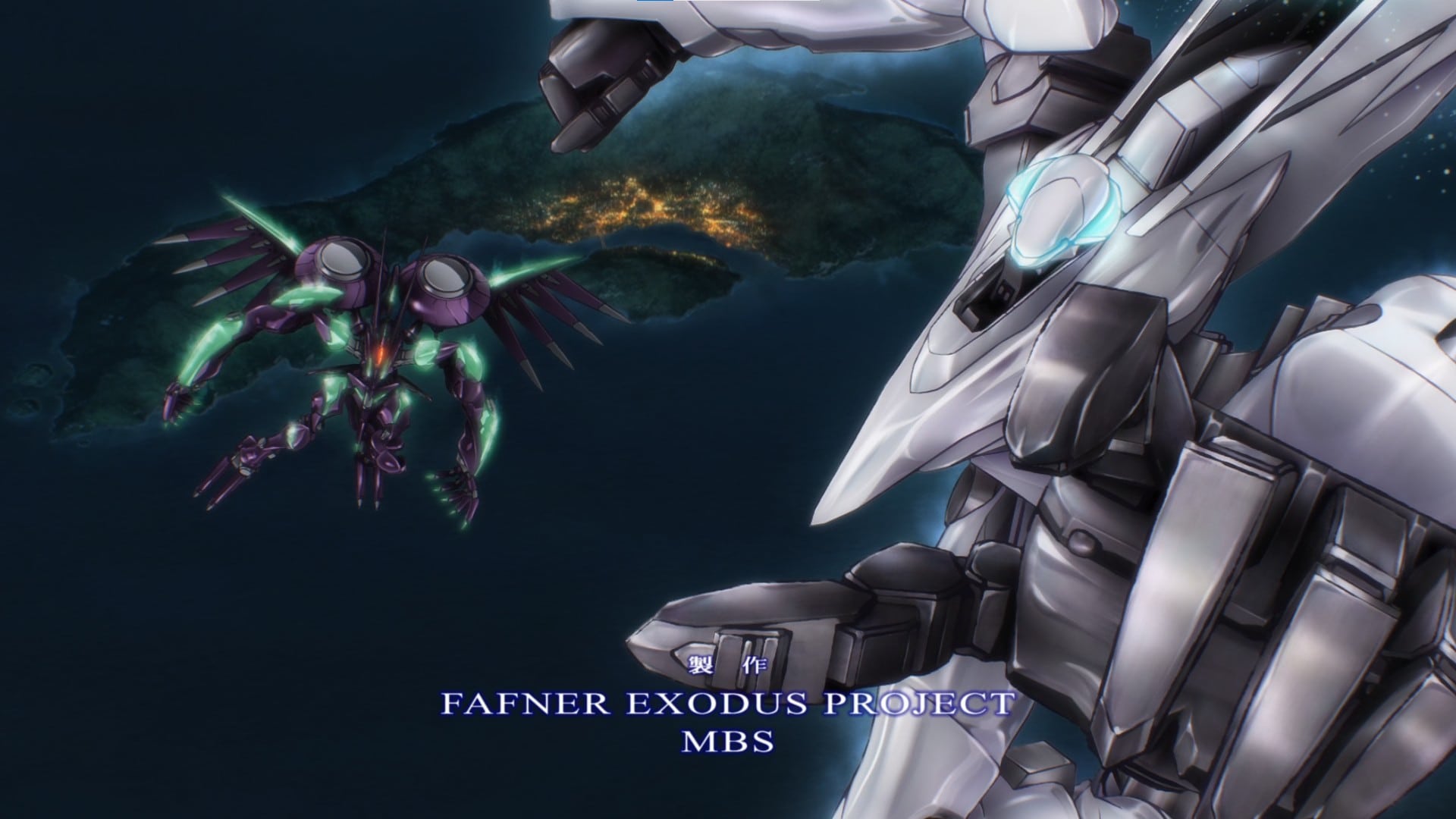 A new saga opened after the movie, Exodus brought us the best Fafner experience yet. Amazing visuals with compelling story and character arcs, the Azure has returned for more!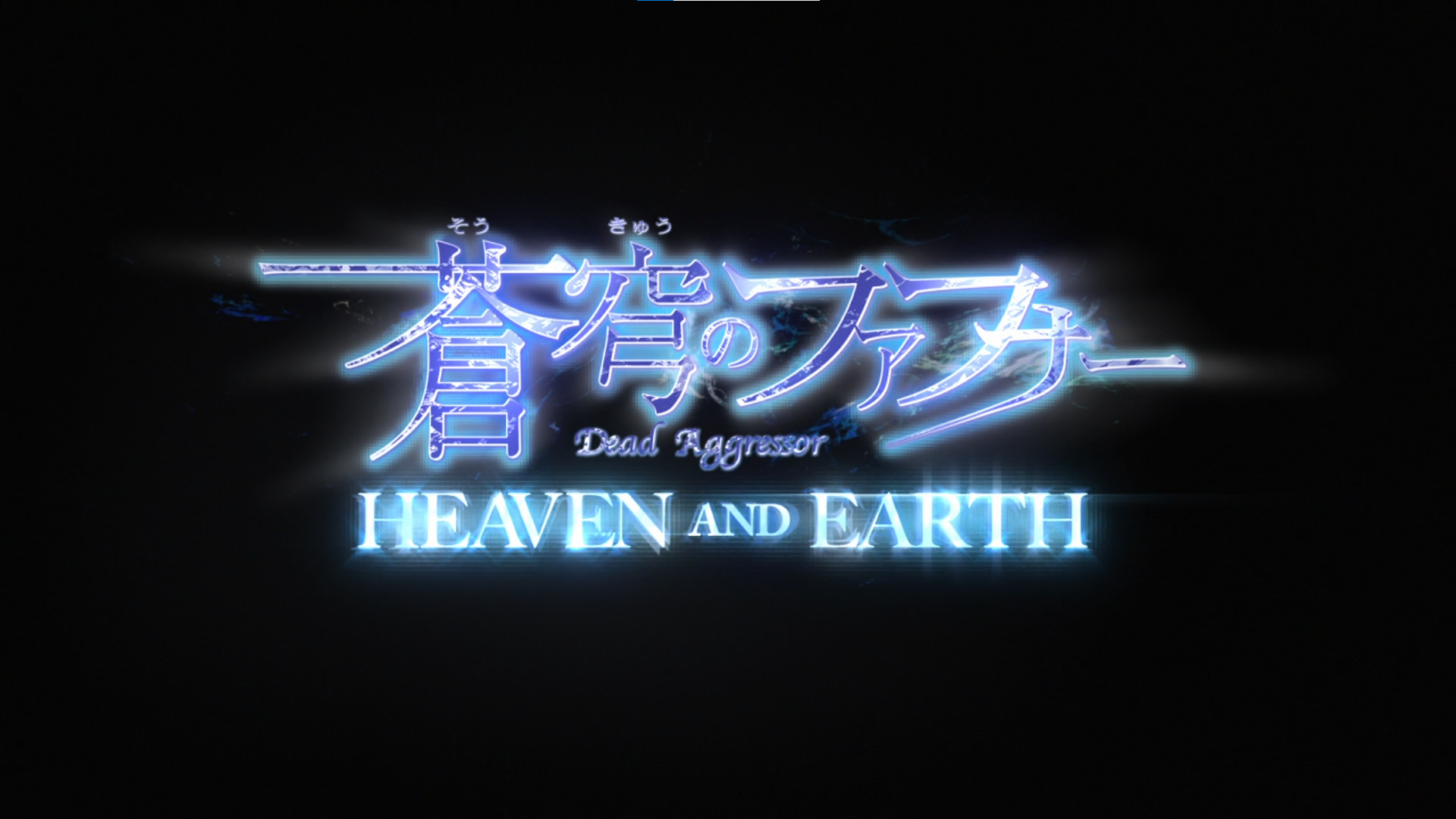 It's not just us that can appreciate the azure sky. Another decisive battle approaches Tatsumiyajima. With new animation and new design, where does Heaven and Earth bring us?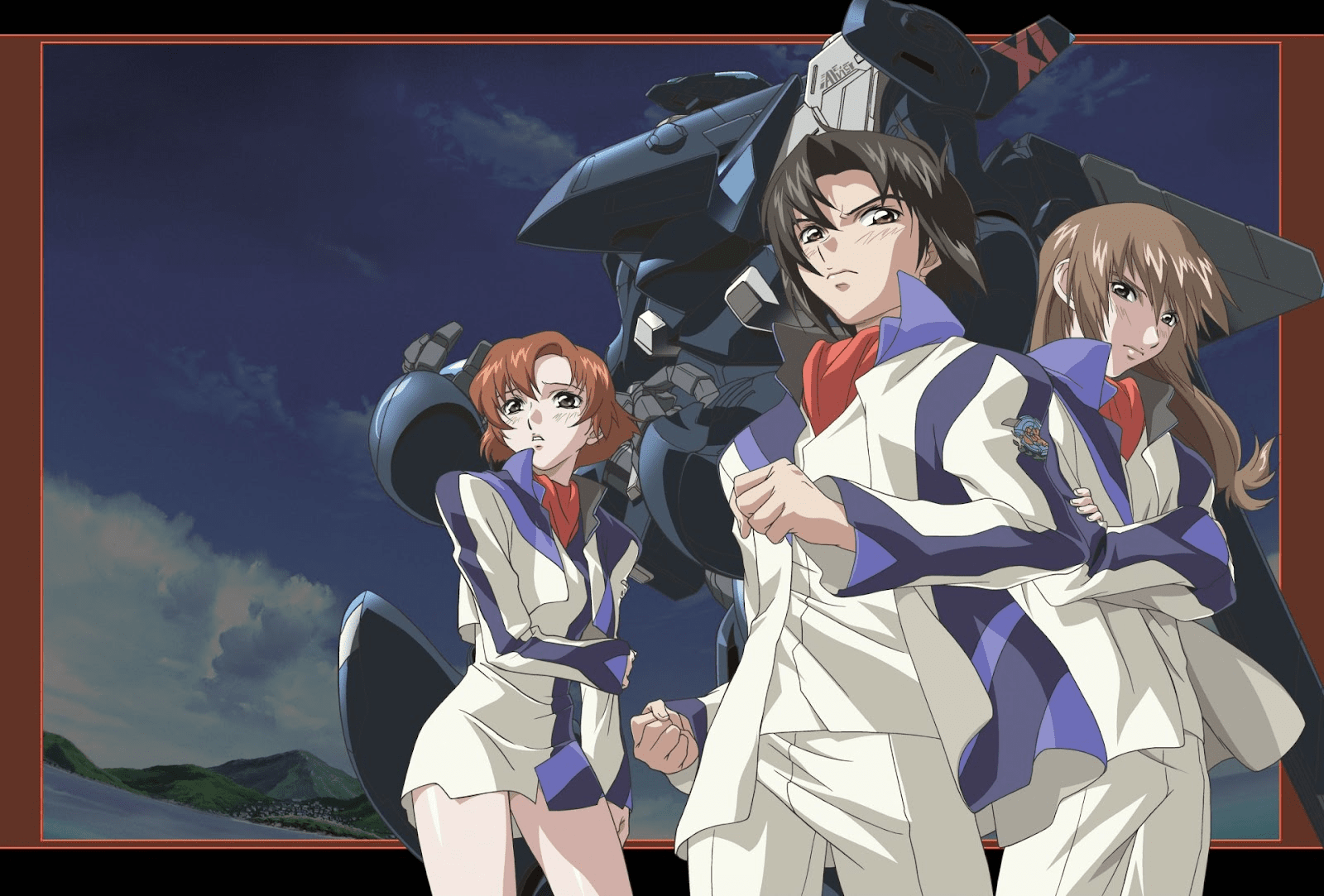 Deep in the azure sky, children are risking their lives for the survival of mankind. The start of an endless struggle for hope in the face of an unforgiving enemy.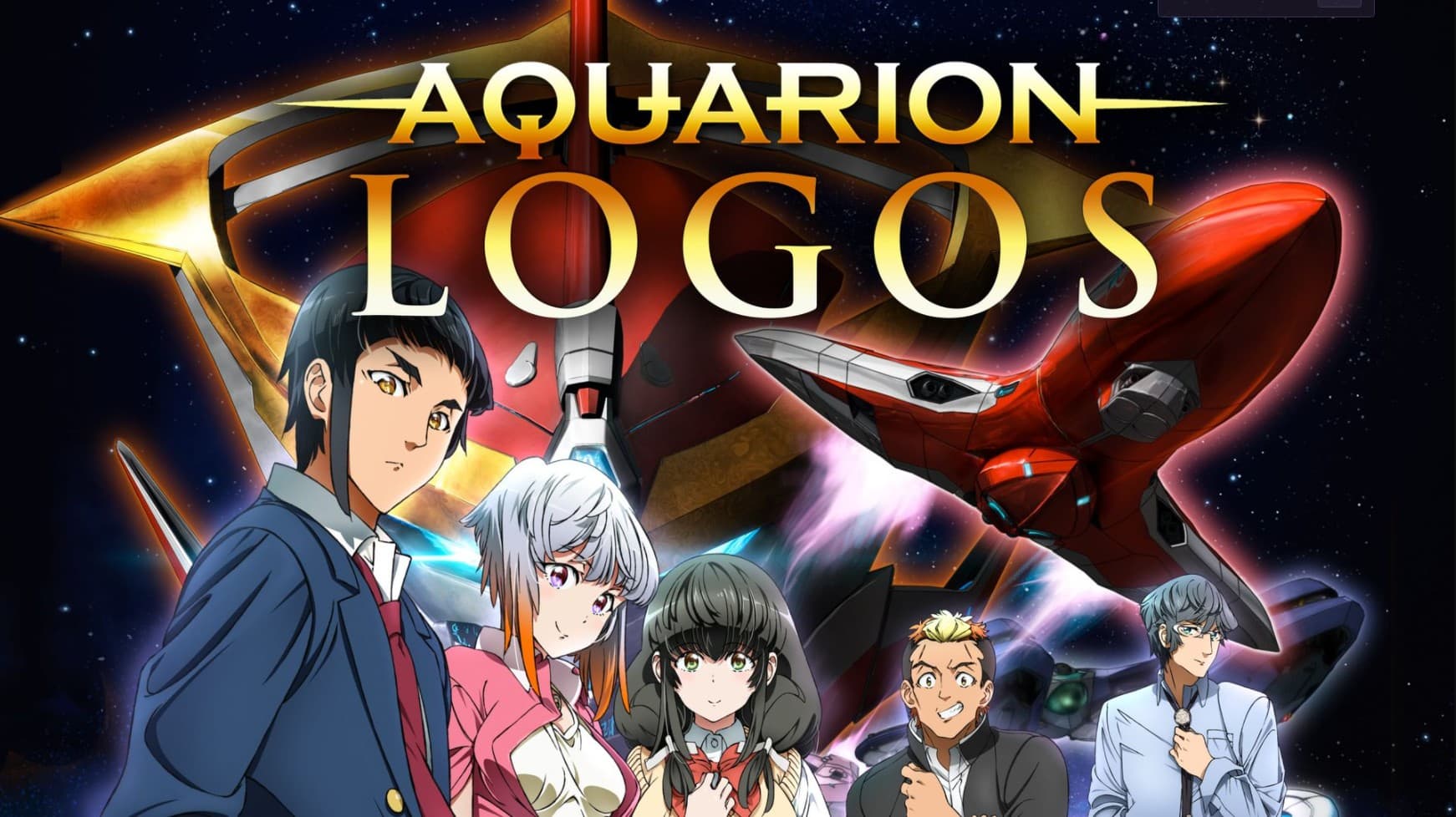 The third and most different Aquarion series, Logos show us how powerful words can be. The concept is interesting and unique, however its execution still leave much to be desired.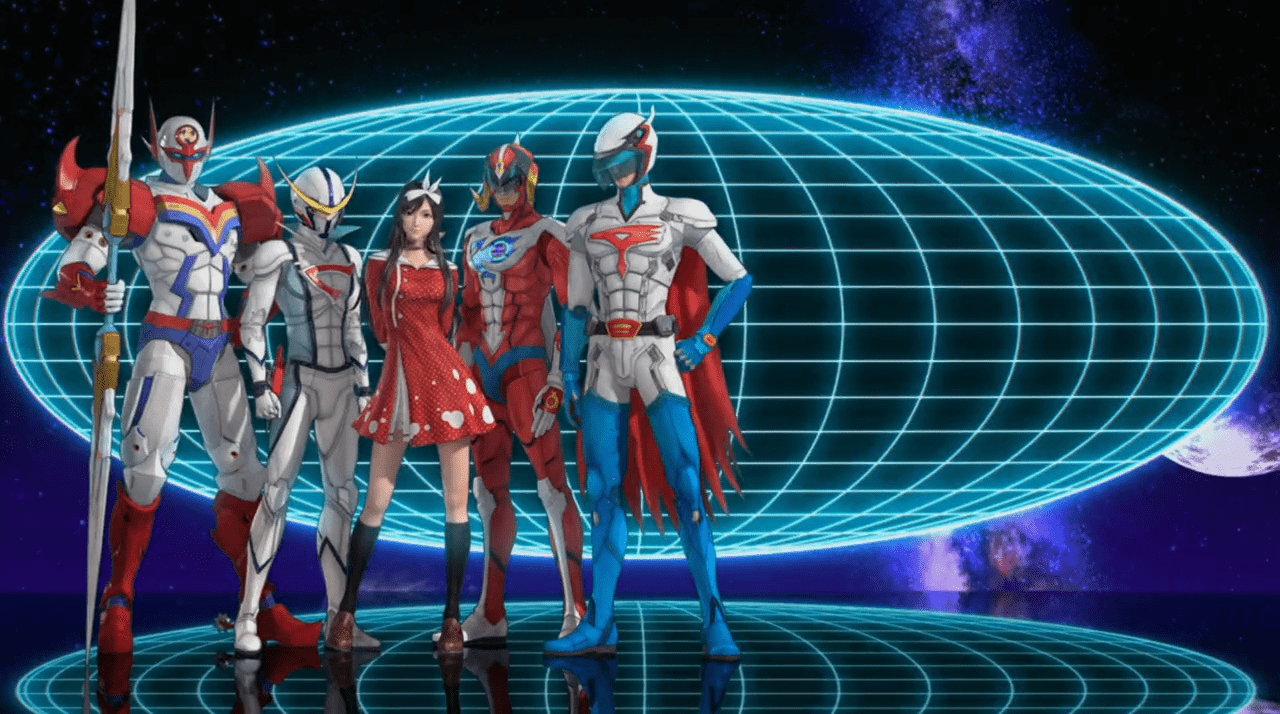 A good old crossover between fan-favorite superheroes from Tatsunoko Pro. Four heroes come together to save a young girl as well as the fate of the universe(s).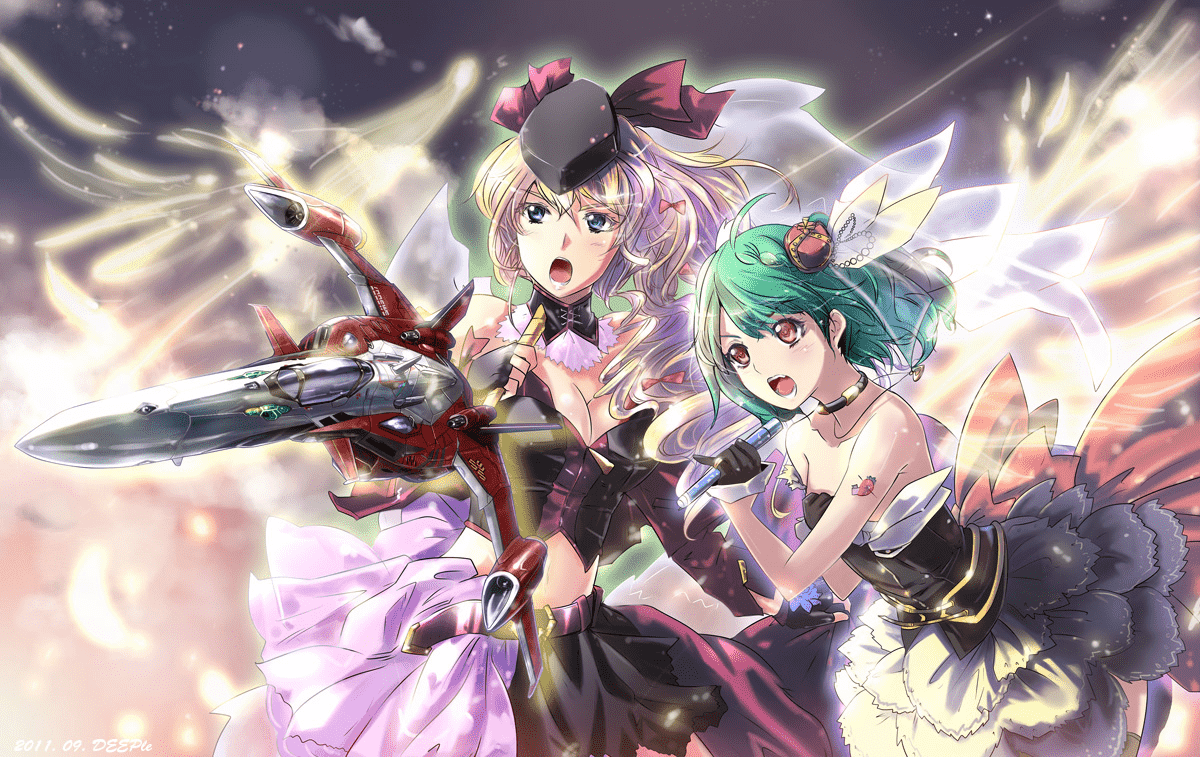 The continuation of the first movie – and the end of the triangle. The wings of the Valkyrie wave its goodbye in Macross Frontier: Sayonara no Tsubasa.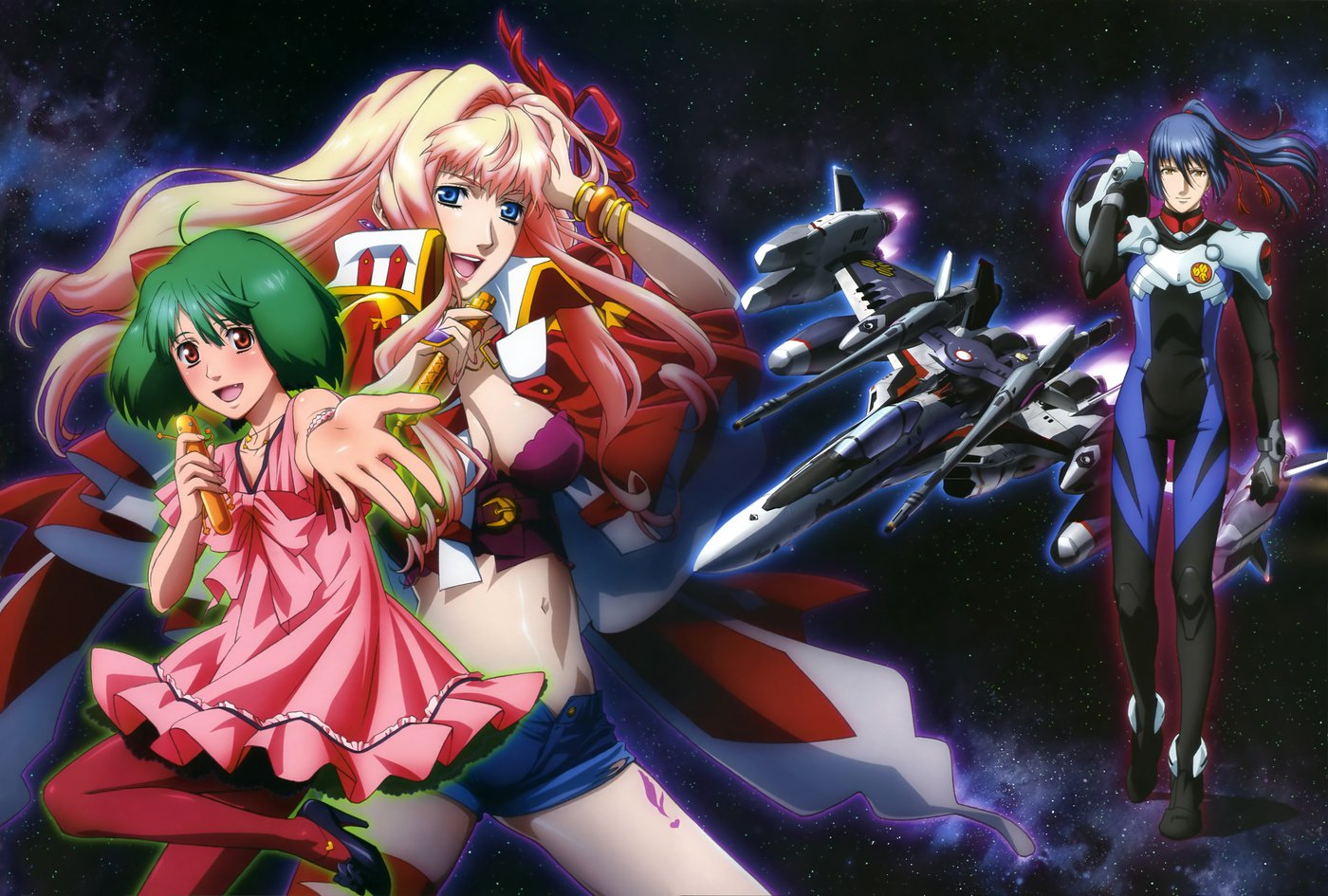 A retelling of the Macross Frontier tv series – with new story, new VFs and new songs. Itsuwari no Utahime explore a different direction of the Triangle.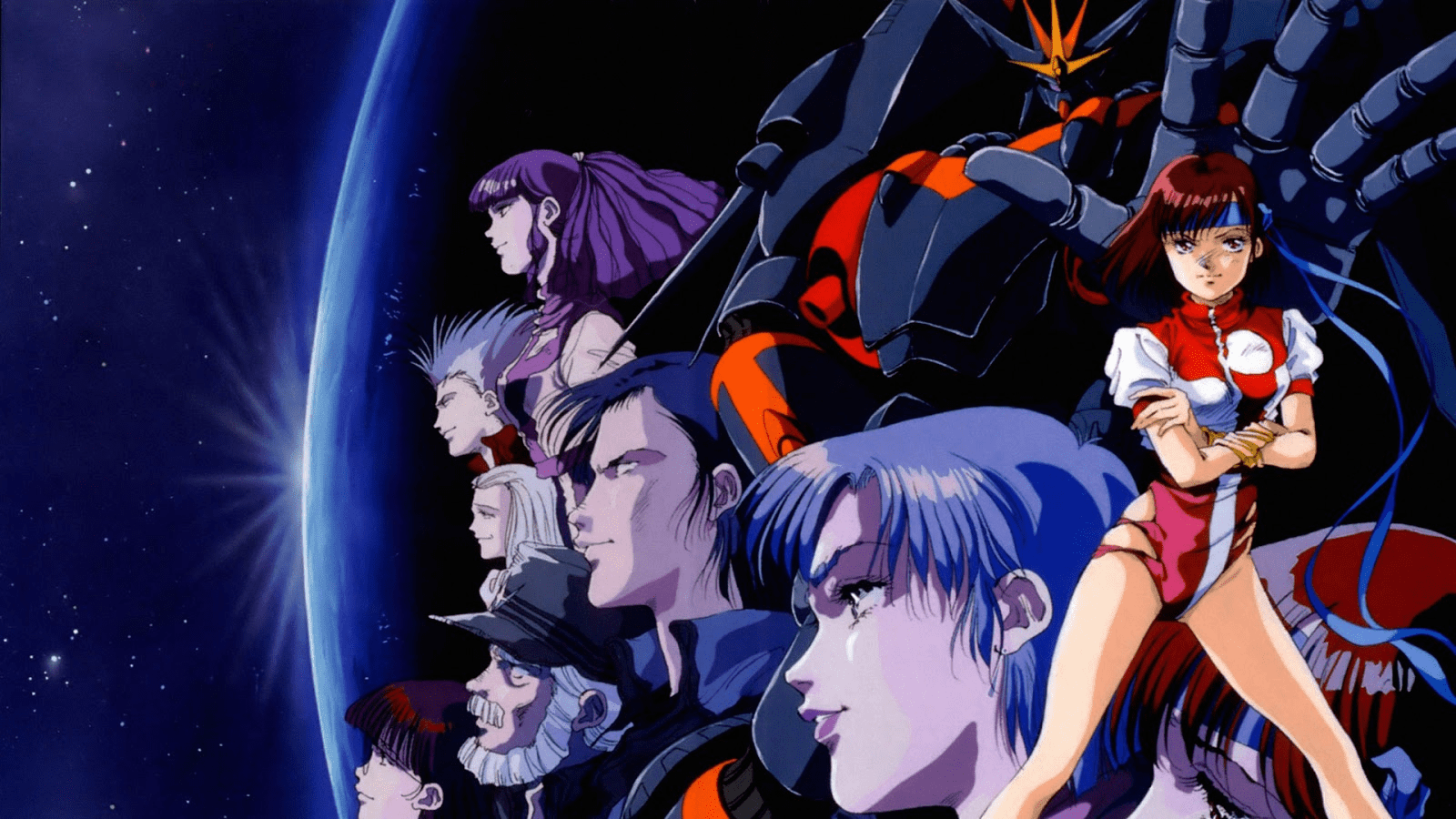 A short, impactful and gorgeous OVA, Gunbuster was Hideaki Anno's first director work and definitely one of the best. A great starter for new and old fans.