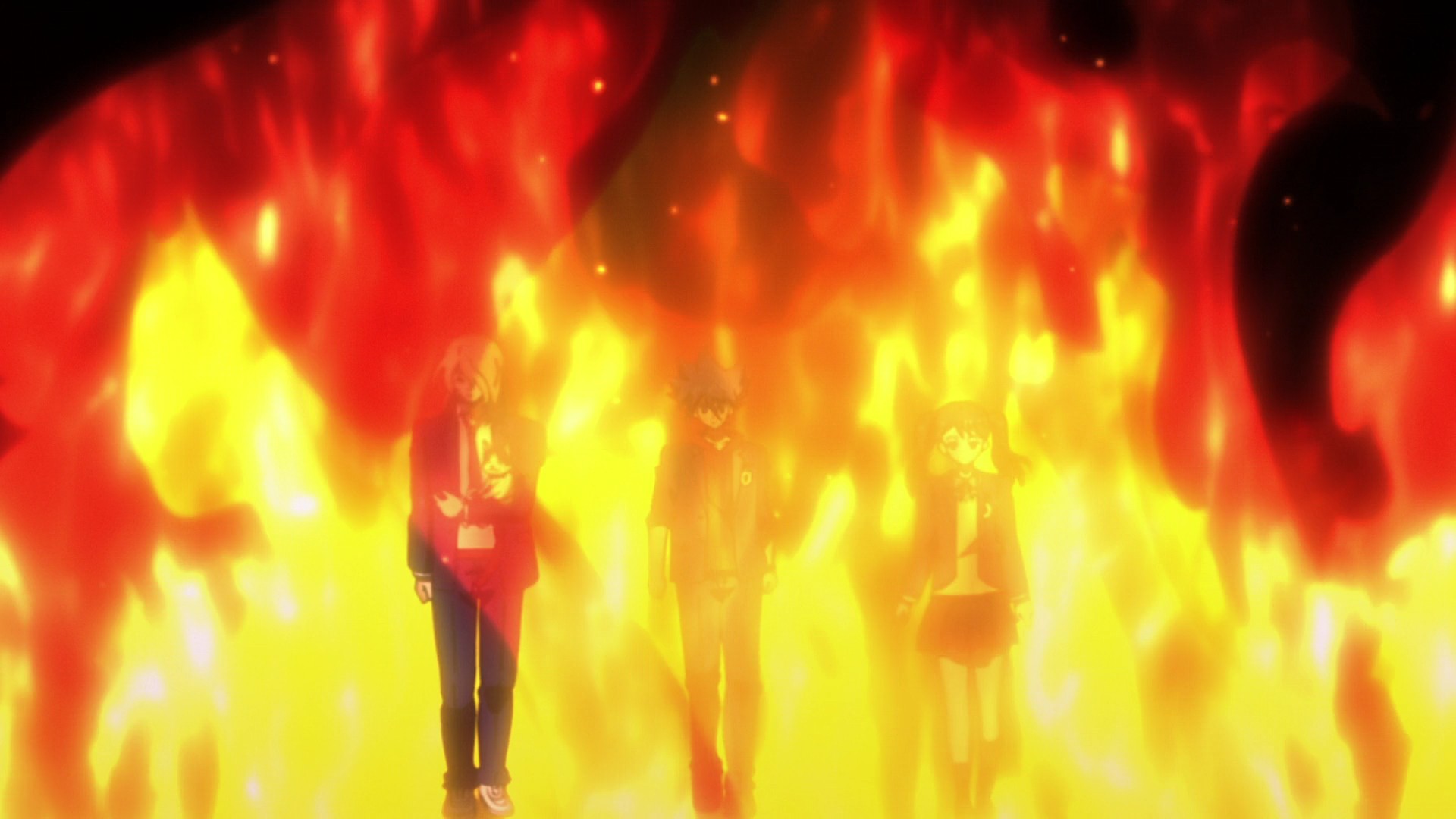 Megaton Musashi season 2 ep 1: New Beginning
So after waiting for nearly a year, now Megaton Musashi is back and continues to finish what was left unfinished. As everyone knew, at the end of season 1 Arshem has been separated from Yamato and has met a new character on the surface of the barren earth named Victor Jaeger. To summarize this episode 1 season 2 in one sentence, I would say it contains a lot of information, as well as new characters.

Starting with Victor, a character has appeared at the end of last season now we can see more of his personality as well as his role in the storyline. Solon's guardian, the man in a situation trying to save the people left on the ground. Solon is like a slum but here it is the remaining shelter above the ground in this post-apocalyptic setting, and that's why there are so many problems here, from sick people, to lack of necessities, there are even rogue elements. Victor like the embodiment of the keeper of order, well his last name is Yeager, maybe that is the decisive factor of the leader, but seriously, he has the same vibe as Woolf or Asemu when he was a space pirate.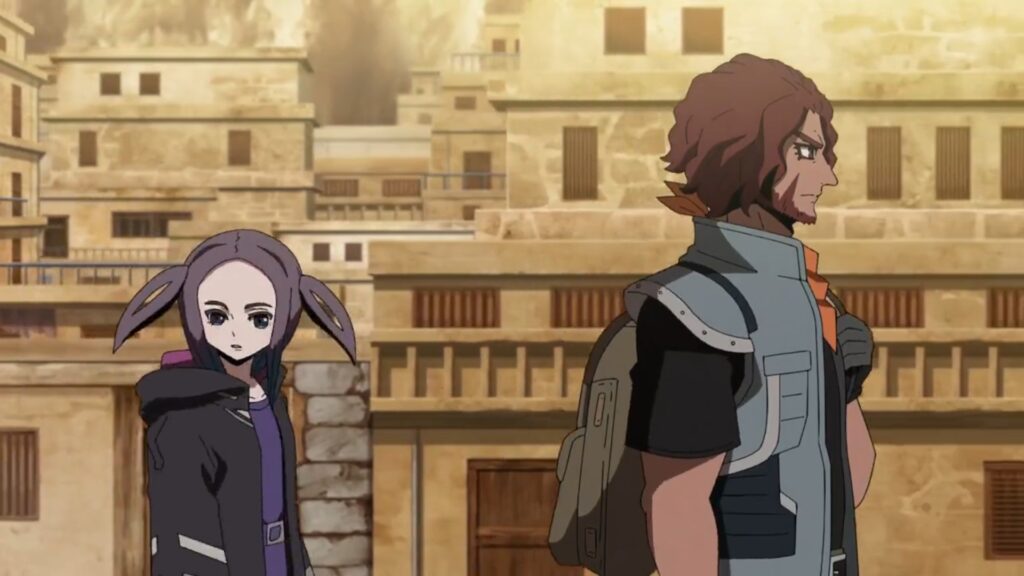 Next, a new cast of characters appeared and the faction in the film was increasingly expanded. Such as new soldiers under Grieffas like Mishis, Yugura and Shinoag, Kuze and Shizuka the mysterious people behind the school and last but not least Adam and Eve those who run away from the earth before. This can be confusing for viewers and is a double-edged sword when it comes to story development, but if it can be developed and distributed in reasonable way it will be great, hope OLM studio will know how to adjust It's reasonable that even making this season 2 24 episodes would be enough space for the series to toward to the logical direction.

About the music and animation of this episode. To be honest, the fps of each scene is not really good, especially the fps of wide shots have more obvious signs of drop than close up shots and this makes the viewer's eyes quite uncomfortable. On the other side, the music part of episode 1 really satisfied me. The opening "Eiyuu no Uta" performed by Kodai Matsuura, the beat with piano really gives me goosebumps very shounen vibe. And the ending "Mayoeru Hitsuji-tachi no Banka" by Mana Kobayashi, with sad and quiet music tone very suitable to princess Arshem. In the ending 1, through the choreography, you can see Arshem's psychological intensity, but in the 2nd ending, she seems to be controlled by a puppet. What will be happen to fate of princess Arshem, I'm really looking forward it.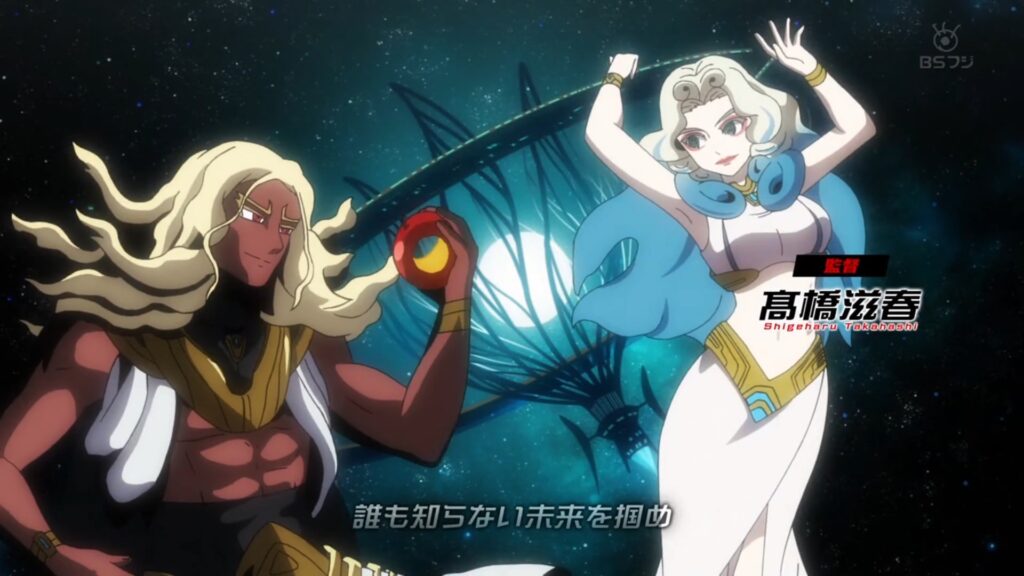 In conclusion, episode 1 of this season 2 has a good start, giving us a lot of new information, lots of new things to look forward to. Is Victor and Momoka related? Hoshino-san with her secret is a Starfield singer (I knew it like some kind of mini quest and fan service in game but her song really dope and the way she performed is bang).  And Teru, he better won't mess up anything because of the baby. I hope the series won't have any problems about the plot in the future.   

Check out more reviews here: