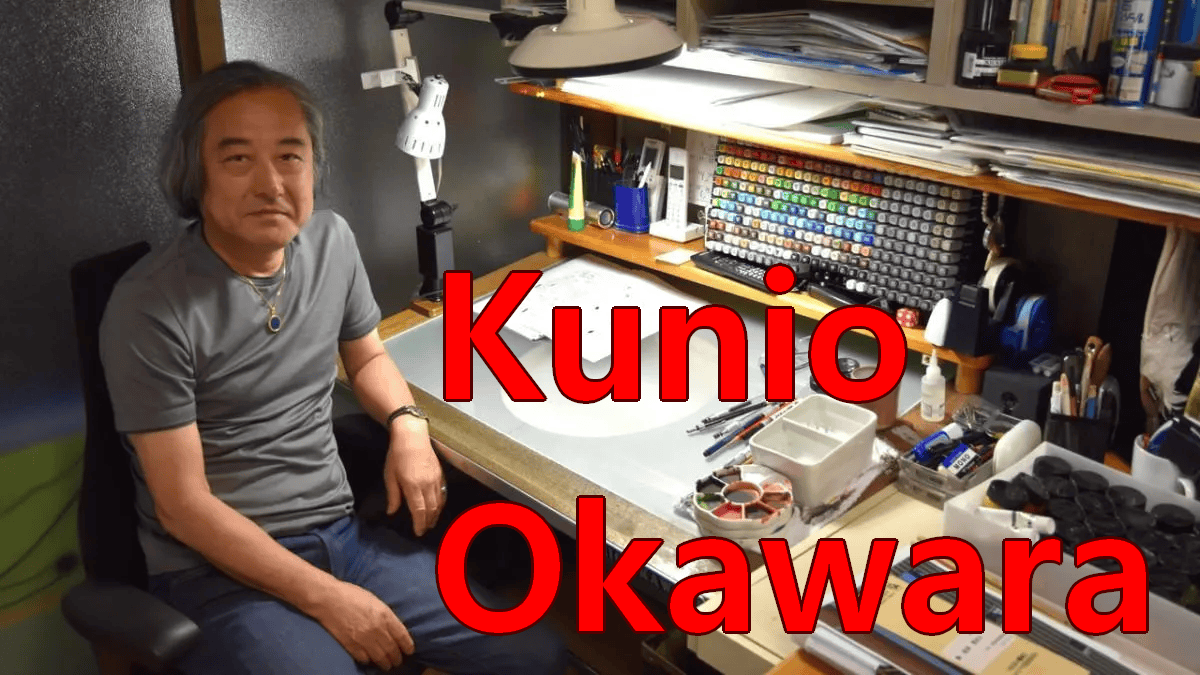 Mecha Personnel Profile: Kunio Okawara – The First Mechanical Designer
Mechanical Design is an important job in the pre-production process of an anime series, especially for sci fi or mecha anime, genres whose highlights are often the machines. For anime viewers in general and mecha fans in particular, machines with impressive shapes and meticulous details are highly appreciated, so mechanical designers often receive massive amounts of attention and love. Among them, the man who started this profession, as well as one of the famous designers, is Kunio Okawara.

I. Background:
Kunio Okawara, was born on December 26, 1947 in a family in Inagi, Tokyo. He enrolled in graphic design at Tokyo Zokei University, and switched to textile design after a year. After graduating, he worked in one of the largest apparel and textile companies, Onward Kashiyama. However, after a while, he transferred to Tatsunoko Productions so he could work closer to his wife.

Kunio Okawara started drawing backgrounds for Tatsunoko Productions, until he was asked by his boss Mitsuki Nakamura to design mecha for a series called "Science Ninja Team Gatchaman". From here, Nakamura founded the "Design Office MECHAMAN" with Okawara and it was here that Okawara received the first ever recorded industry credit of "mechanical designer". Afterwards, Okawara continued to contribute to the studio's anime series such as Hurricane Polymar and Tekkaman, and designed the main mecha for Gowappa 5 Godam, before leaving the studio and becoming a freelance artist. He continued to take on some design work from his old company, while working with a new partner, studio Nippon Sunrise (now known as Sunrise/Bandai Namco Filmworks).

After mechanical design for Nippon Sunrise's "Invincible Steel Man Daitarn 3" series, Okawara was commissioned to design mecha and machines for the next project, "Gunboy" (later renamed "Mobile Suit Gundam"), where he made history with the classic designs of the famous MS in the series, such as RX-78-2 Gundam, Zaku II, Dom, etc. After the huge success of Mobile Suit Gundam, Okawara went on to design mecha for most of the Gundam productions, as well as for countless other Sunrise shows.

One of the things that sets Mr. Okawara apart from others in the industry is his approach to work. In interviews, he always emphasized that the reason he initially entered the industry was not because he was extremely passionate about anime and manga, and this allowed him to approach his work from an artisan's perspective rather than an artist. From this perspective, he carries out each project calmly, only needs to comply with deadlines and is objective about the entire work. He also realized that anime is a team work involving a lot of people, so he always tries to design as closely to the request as possible, with the animators and voice actors in mind, and never misses any deadline.

II. Notable Works:
The amount of mechanical design works produced from "Okawara Workshop" is truly enormous. Not only did he design for nearly all of the Gundam series, he also breathed life into other Real Robot series of Sunrise in the 80s such as Fang of the Sun Dougram, Armored Trooper VOTOMS, Panzer World Galient, Blue Comet Layzner, Galactic Drifter Vifam, Metal Armor Dragonar, Xabungle. The early 90s saw a return to Okawara's Super Robot designs in series like Madou King Granzort, Raideen The Superior, Shippu! Iron Leaguer, and especially the Brave series. To date, he still accepts mechanical design "orders" and works as a new guest designer for several series. He has over 100 series crediting him as mecha designers.

Kunio Okawara's talent has had a huge influence on the history of mecha, not only because of his contribution to Gundam, but also because of the influence of his designs on modern mechanical designs. His Fang of the Sun Dougram designs were incorporated directly into BattleTech/MechWarrior, and his designs in Armored Trooper VOTOMS inspired the mechas in Heavy Gear, two franchises that heavily influenced robot designs in today's Western entertainment media.

His design has a notably practical and blocky designs. He also innovated his designs based on what everyone else was drawing at the time. When creating Gundam, he didn't want to use the traditional rectangular or pipe-shaped limbs, which is why he used a combination of curves and straight edges for the legs.

It is difficult to imagine the Mecha genre without Mr. Kunio Okawara, because his influence on Mecha is so extensive and immense. Not only did he initiate the mechanical design profession in the entertainment industry, he also breathed life into countless mecha works, and inspired thousands of mechanical designers to this day. This year he turns 75 years old, so I wish Mr. Okawara a long life and the best health to continue pursuing his passion and blessing mecha fans with his designs.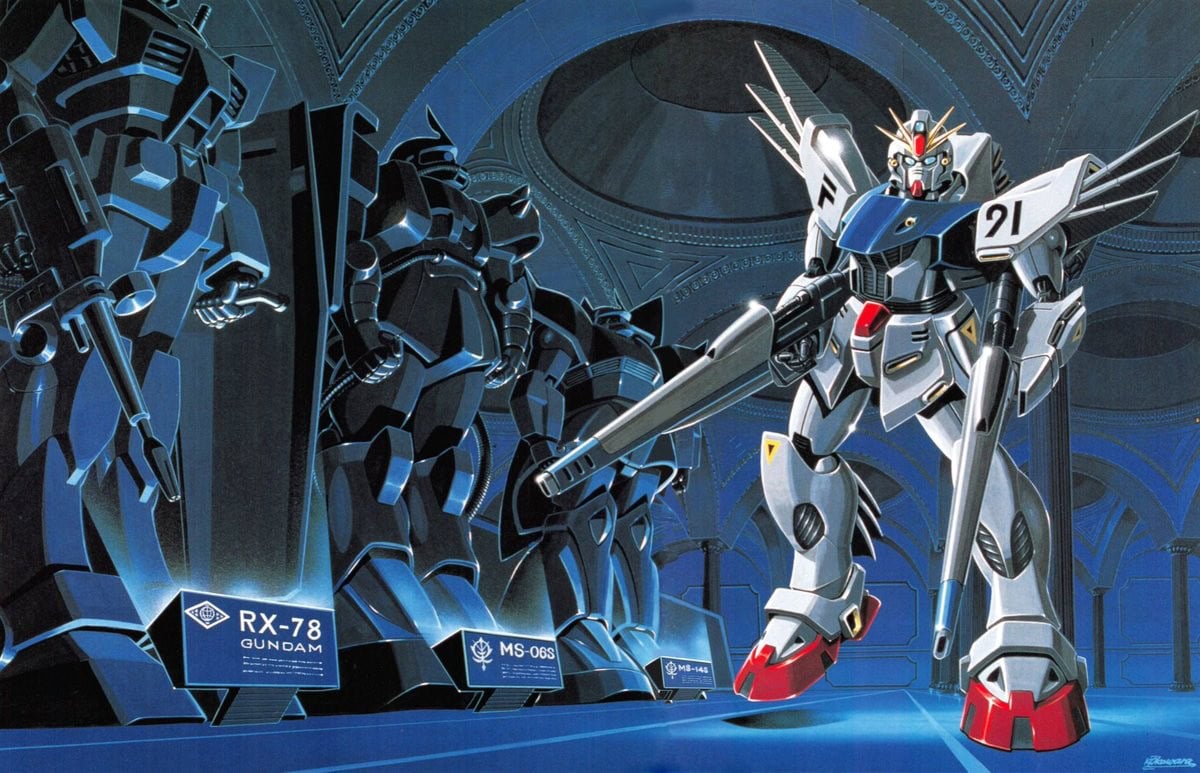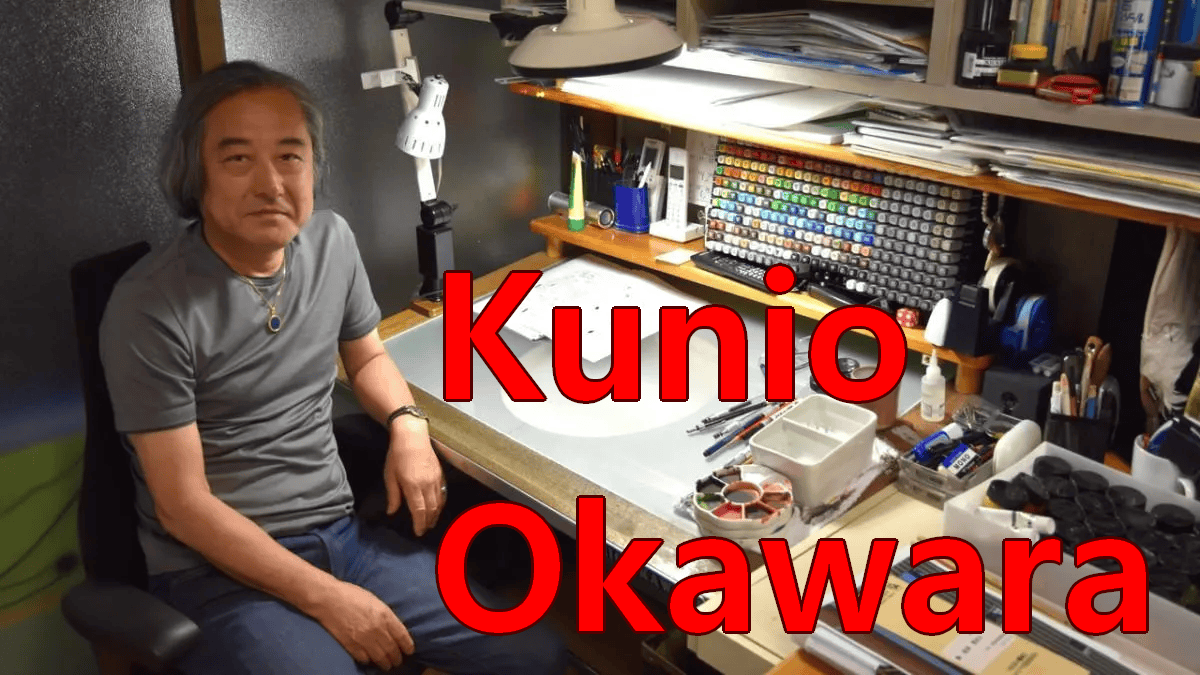 The first of many – Kunio Okawara is a household name for any mecha fans. From Super to Real Robots, he has had a hand in almost everything.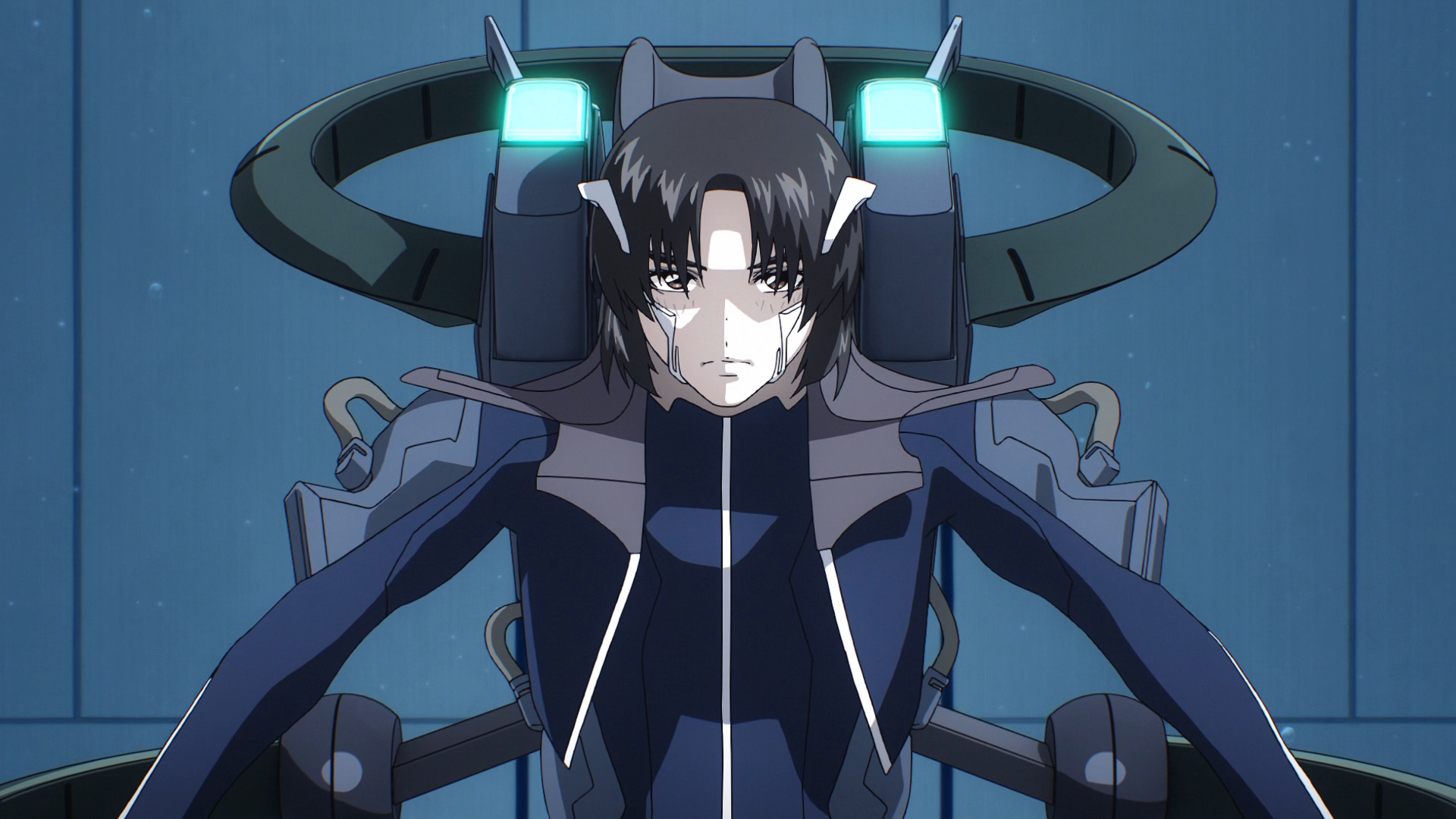 The chosen child to become Everything himself – Kazuki Makabe is no doubt the greatest Fafner pilot. He is born into it and has blessed the world with his existence.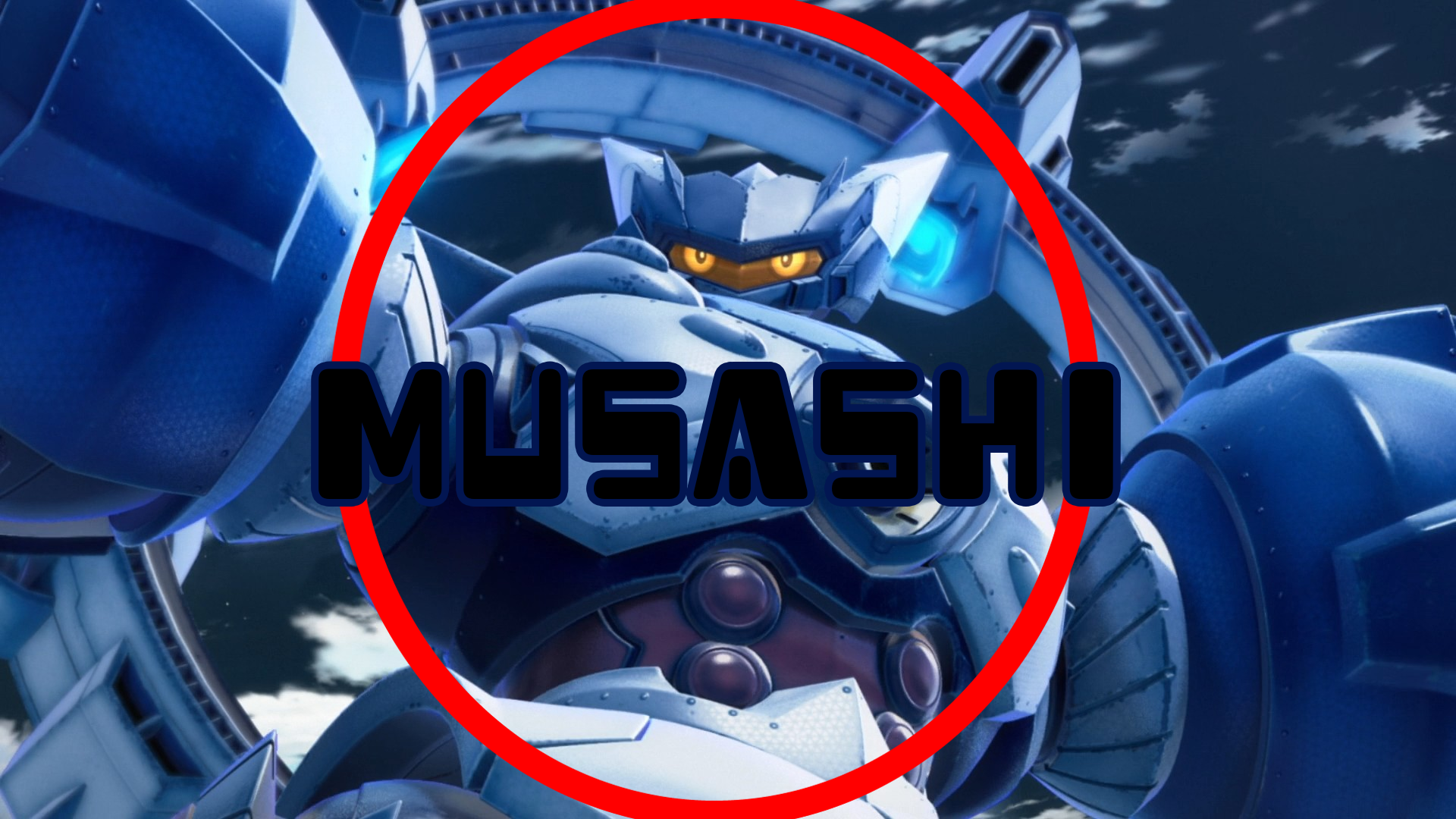 A twin unit of the Musashi, the Musashi-O is an experienced combat machine that helped Arshem to achieve her goal. A Megaton-class with a Megaton sass.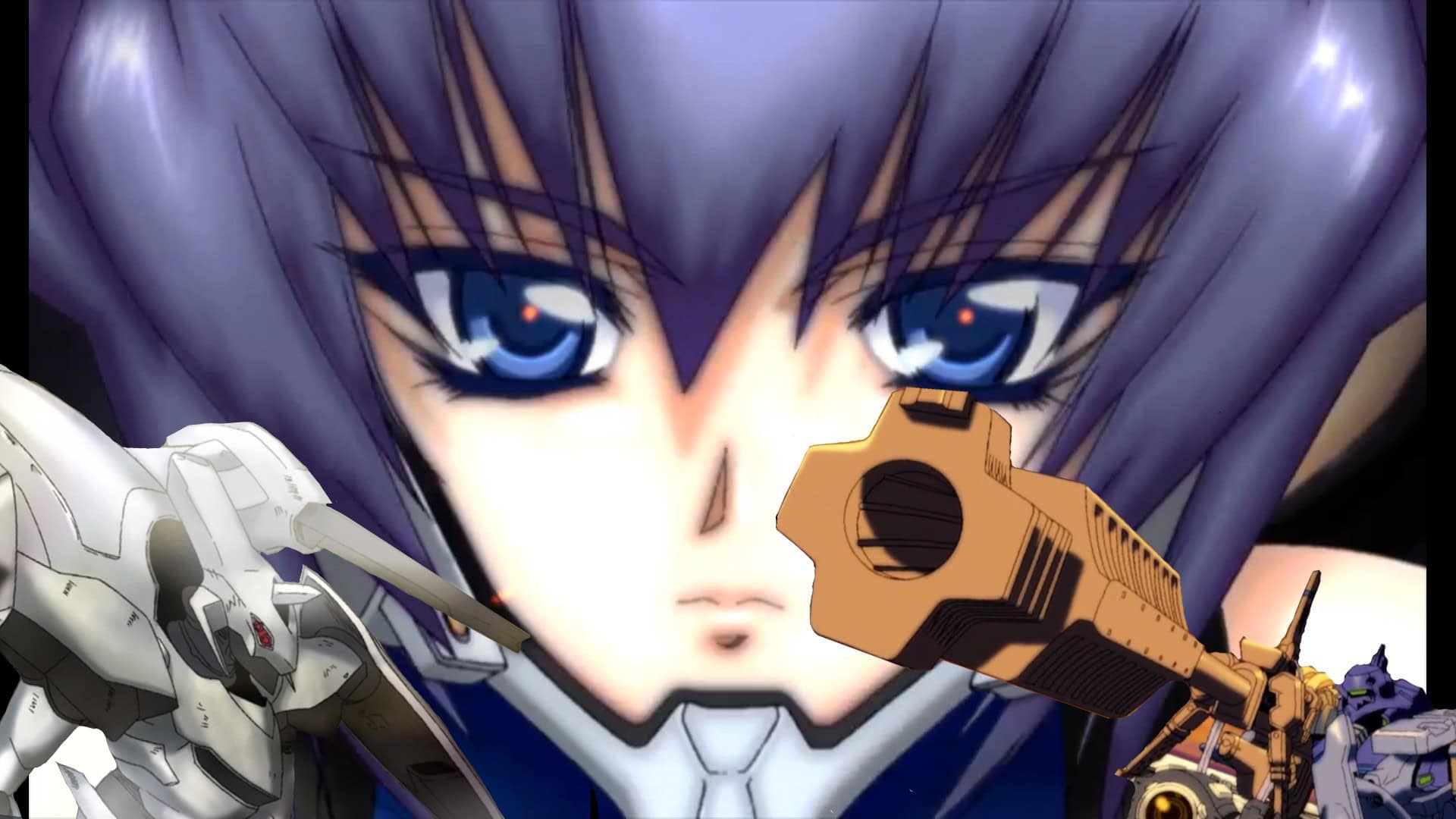 Sakugas are hard and usually required a team effort. But that isn't true for the One-man-army Kou Yoshinari – a super animator that can draw sakugas by himself.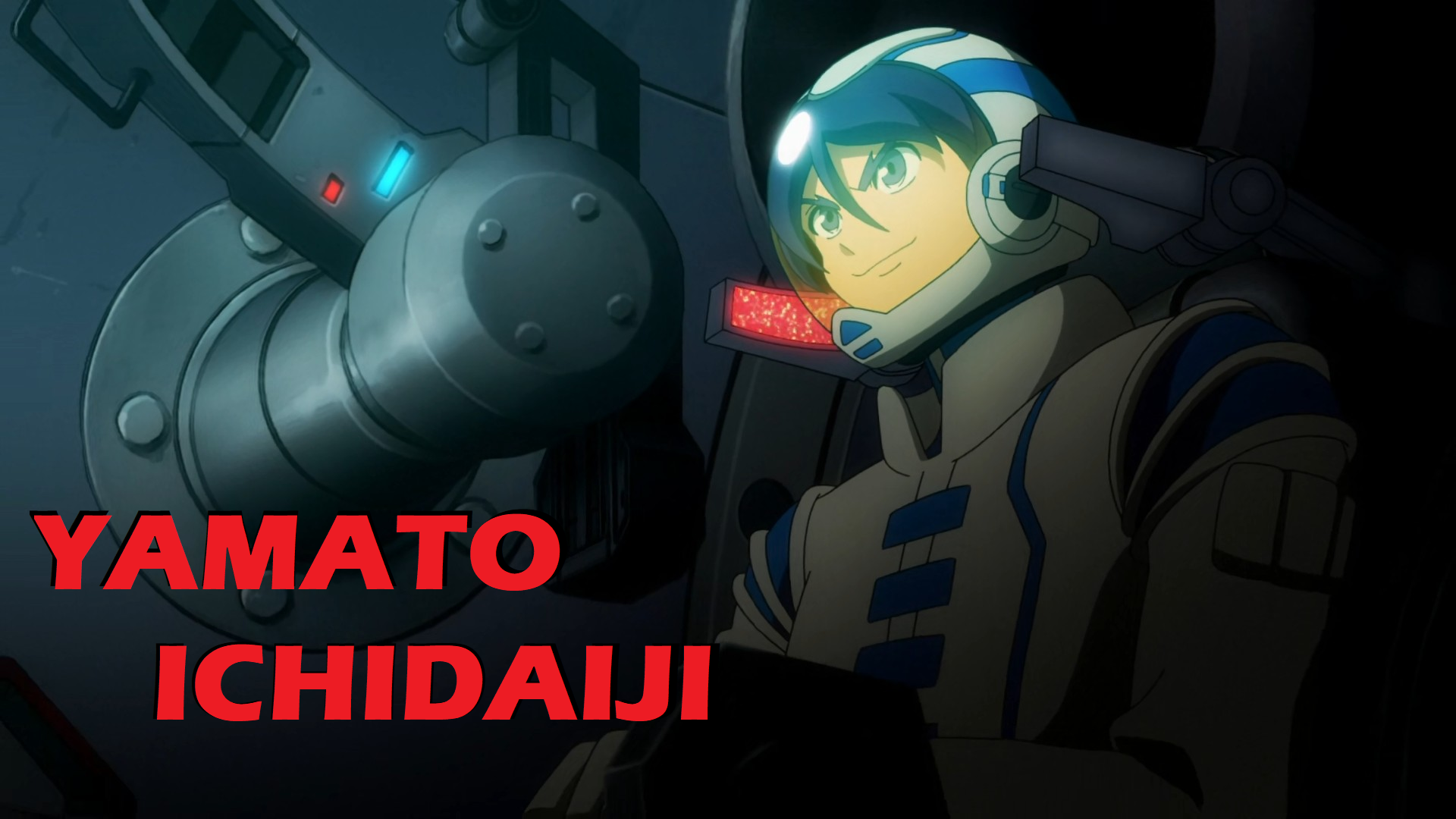 A modern day hot-blooded Super Pilot – Yamato Ichidaiji is a potent combination between brains and brawn. And he isn't afraid to show it with his fists or his giant mecha.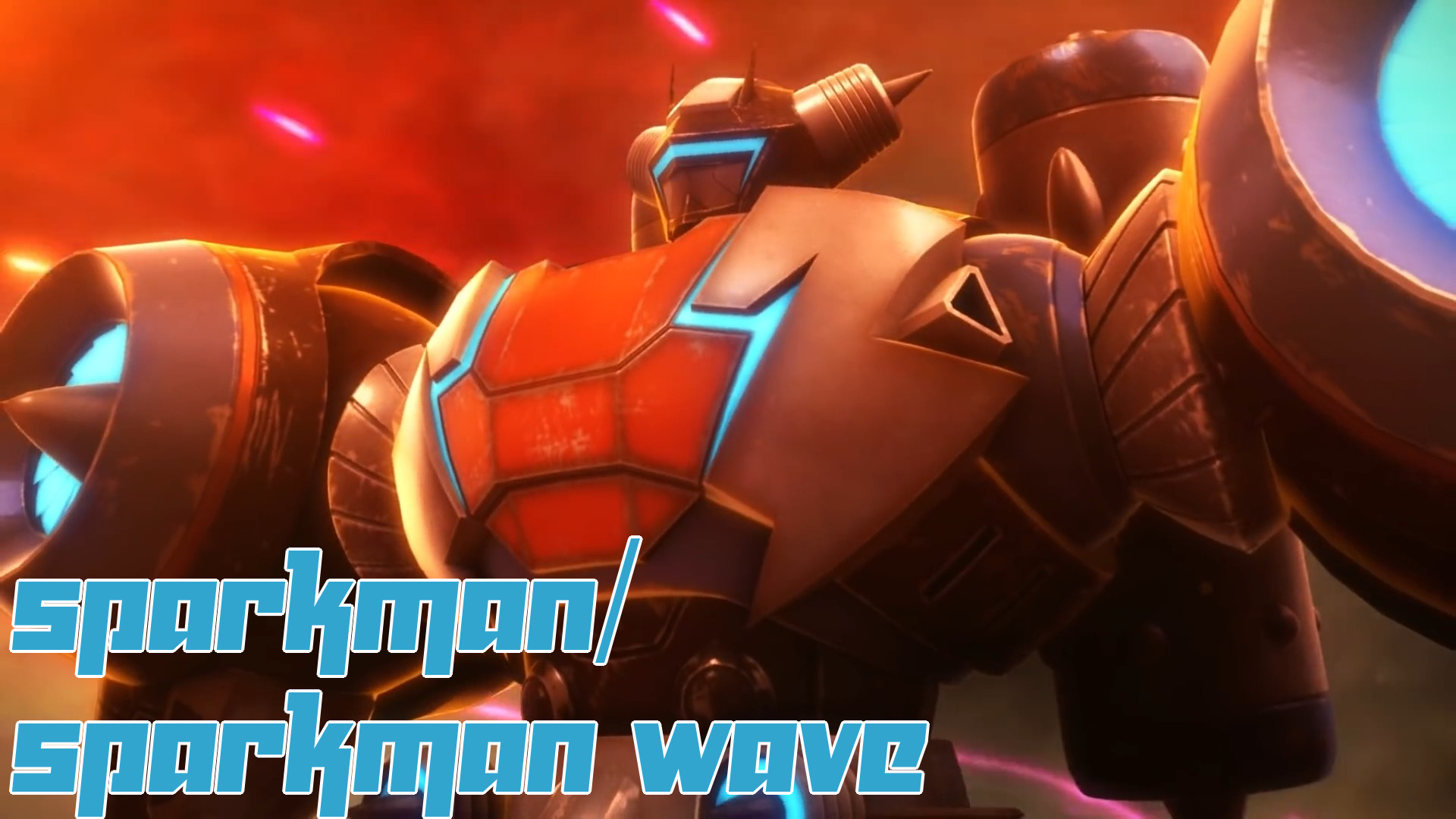 Carrying the weight of both worlds in his arms, Teru set out to protect the world where his loved one lives. He heads to battle in an electrifying Megaton-class: the Sparkman.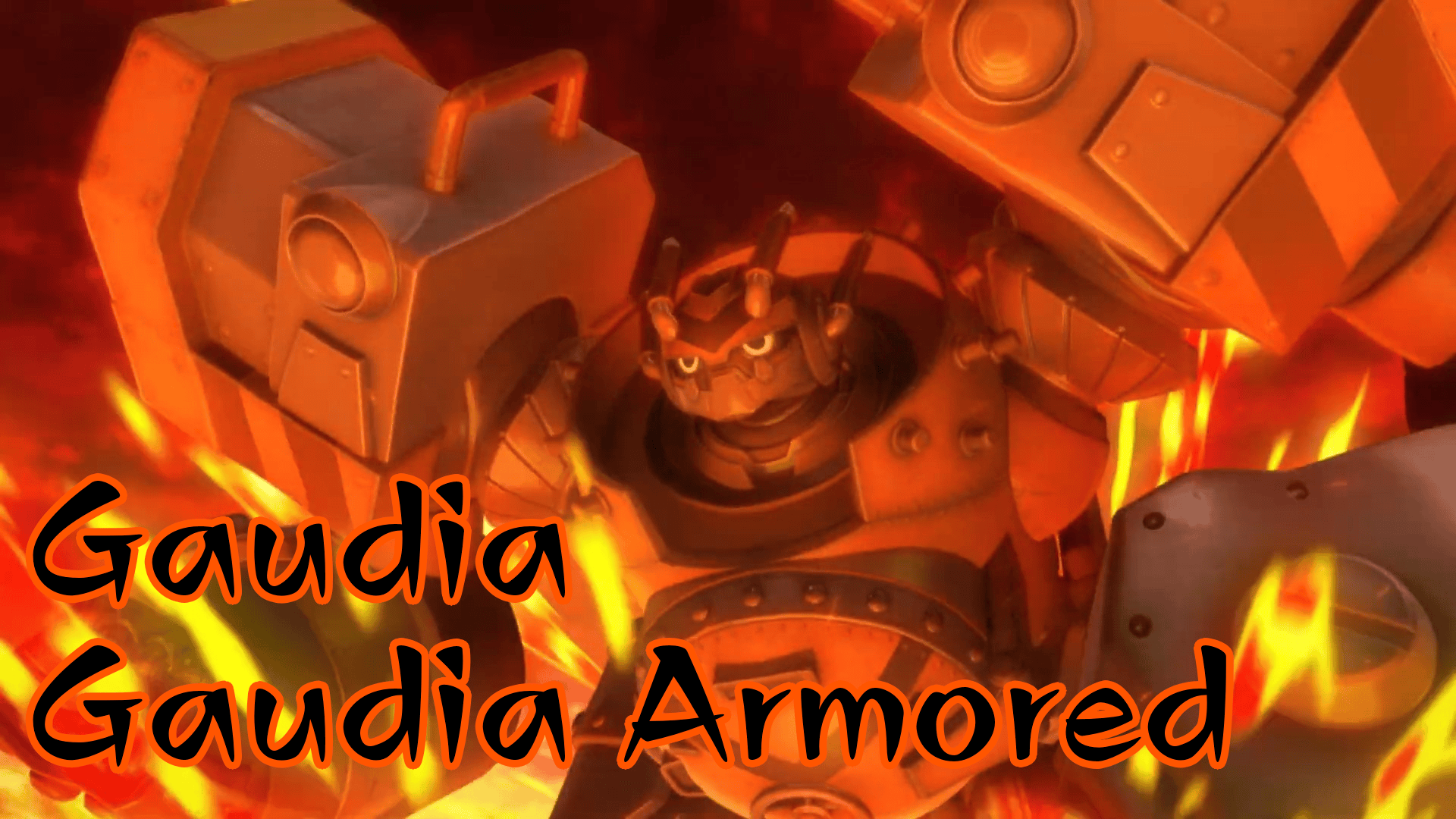 Power overwhelming. The tanky brawler from the hood is here to protect! Ryugo Hijikata – a rough but kind-hearted boy – pilot his Megaton-class into battle – the Gaudia.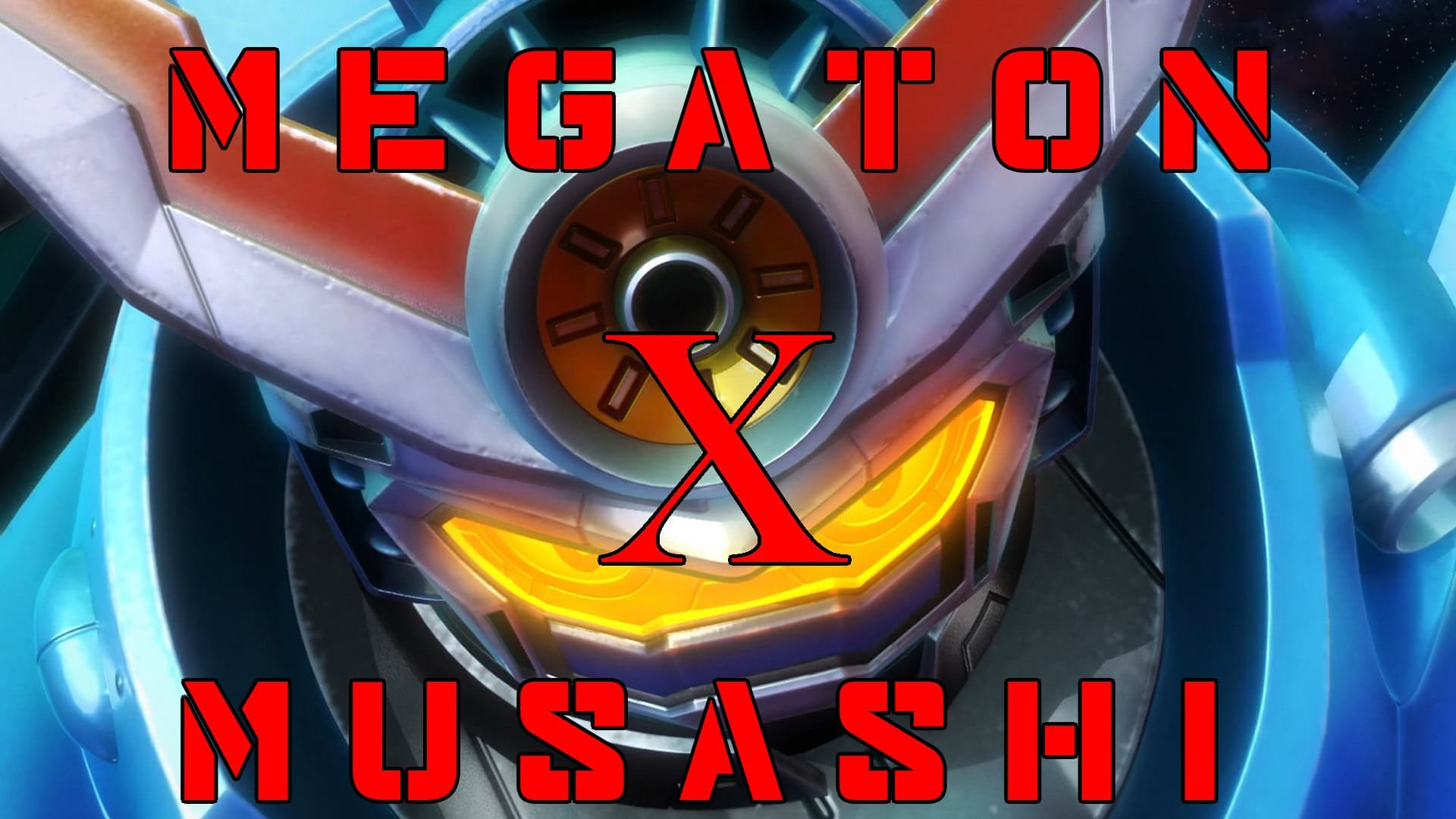 The ultimate Megaton-class – the Musashi X. The final hope of humanity sees the reunion of the original trio – Yamato, Teru and Ryuugo for the final battle.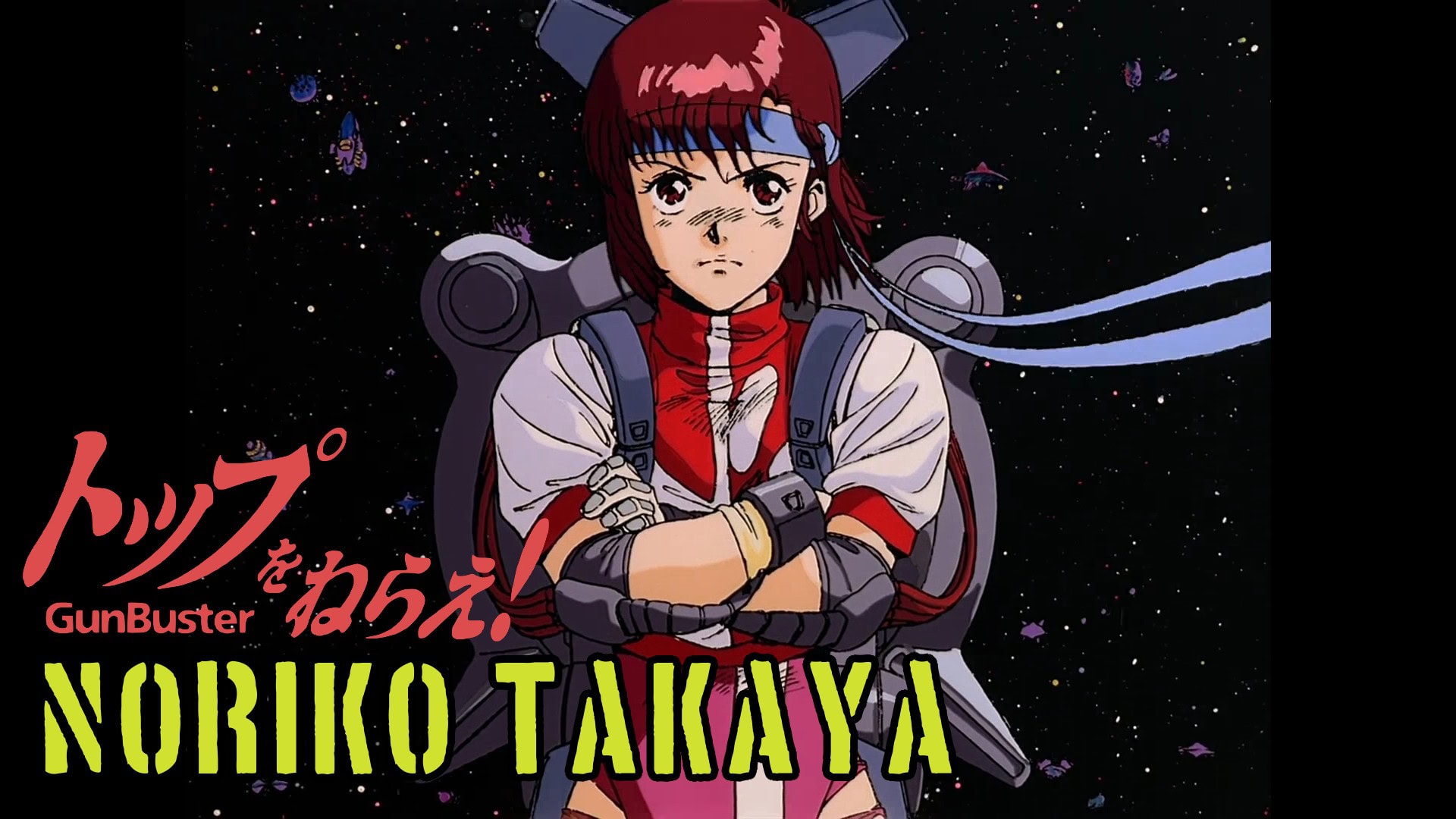 The girl that stand shoulders-to-shoulders with the most hot-blooded men out there. Noriko Takaya is a sweet girl but also a complete badass when piloting humanity's strongest machine – Gunbuster.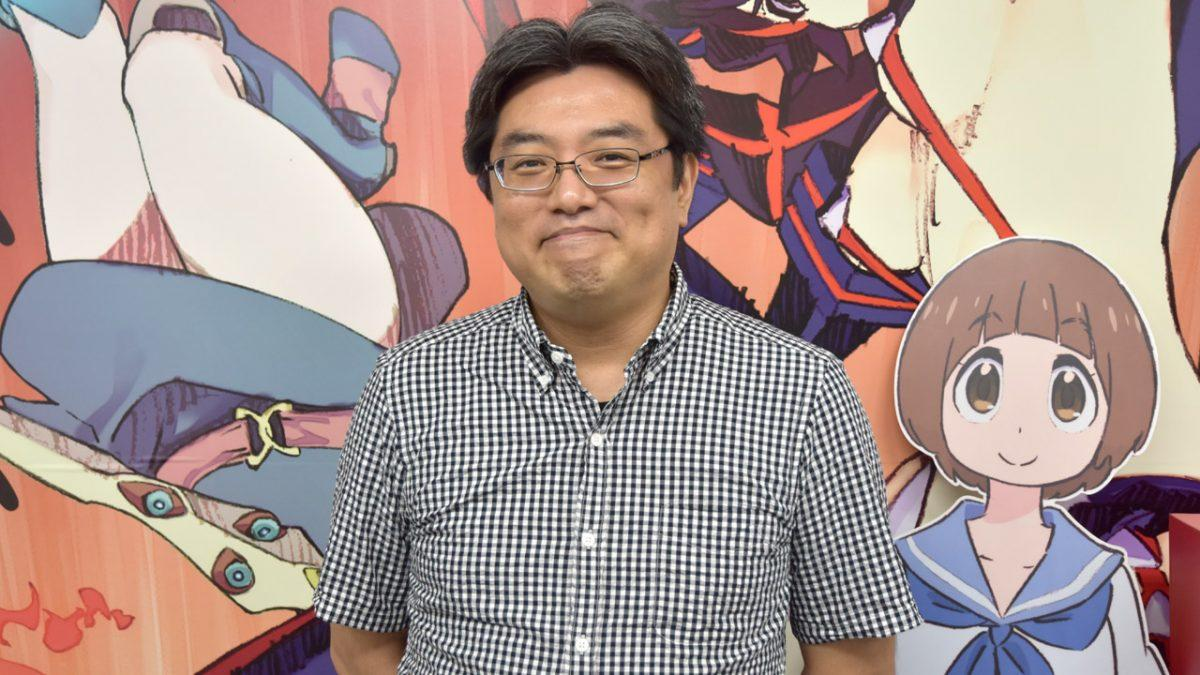 Do the impossible! See the invisible! The person whose animated vision exceed all boundaries – the Director that gave us the "soul" of Trigger – Hiroyuki Imaishi!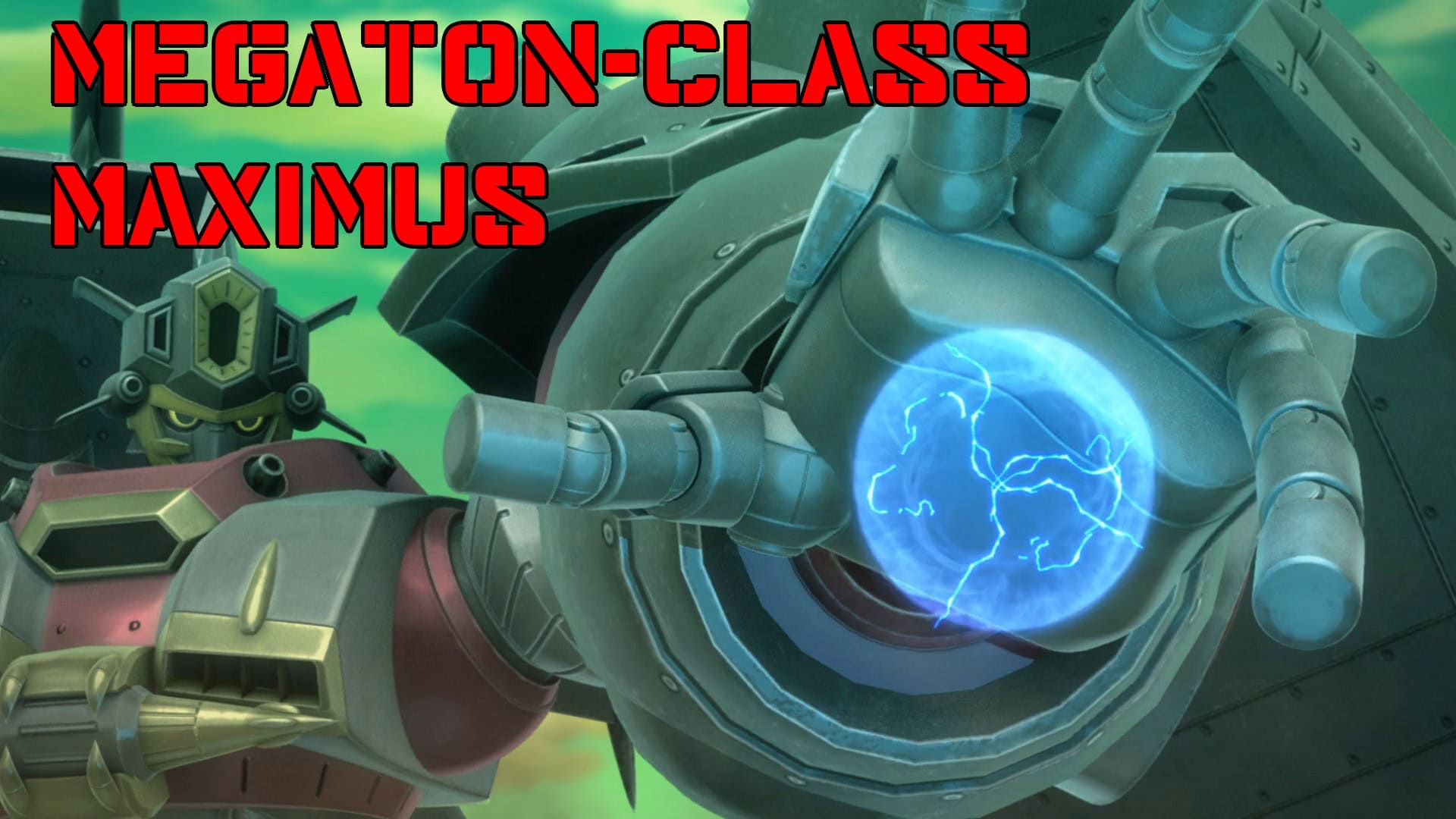 After the all-rounder and the galloping Rogue, next is the bulky Gladiator. The Maximus is a one-Rogue-army capable of clearing the battlefield in just one attack.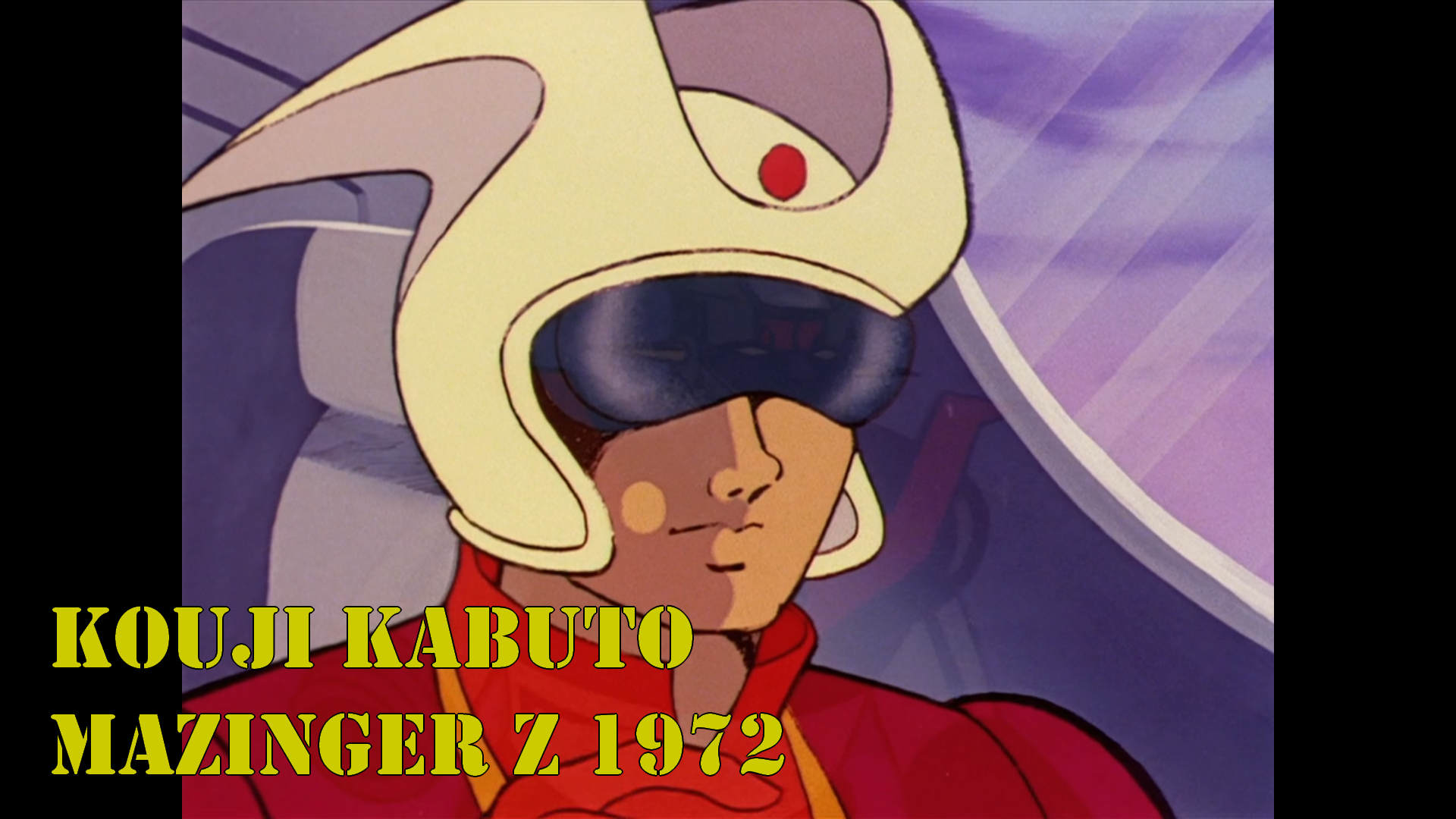 The first generation Dynamic Super Robot pilot: Kouji Kabuto. He is a reckless teenager that grew into a hot-blooded hero that stops at nothing to protect everyone.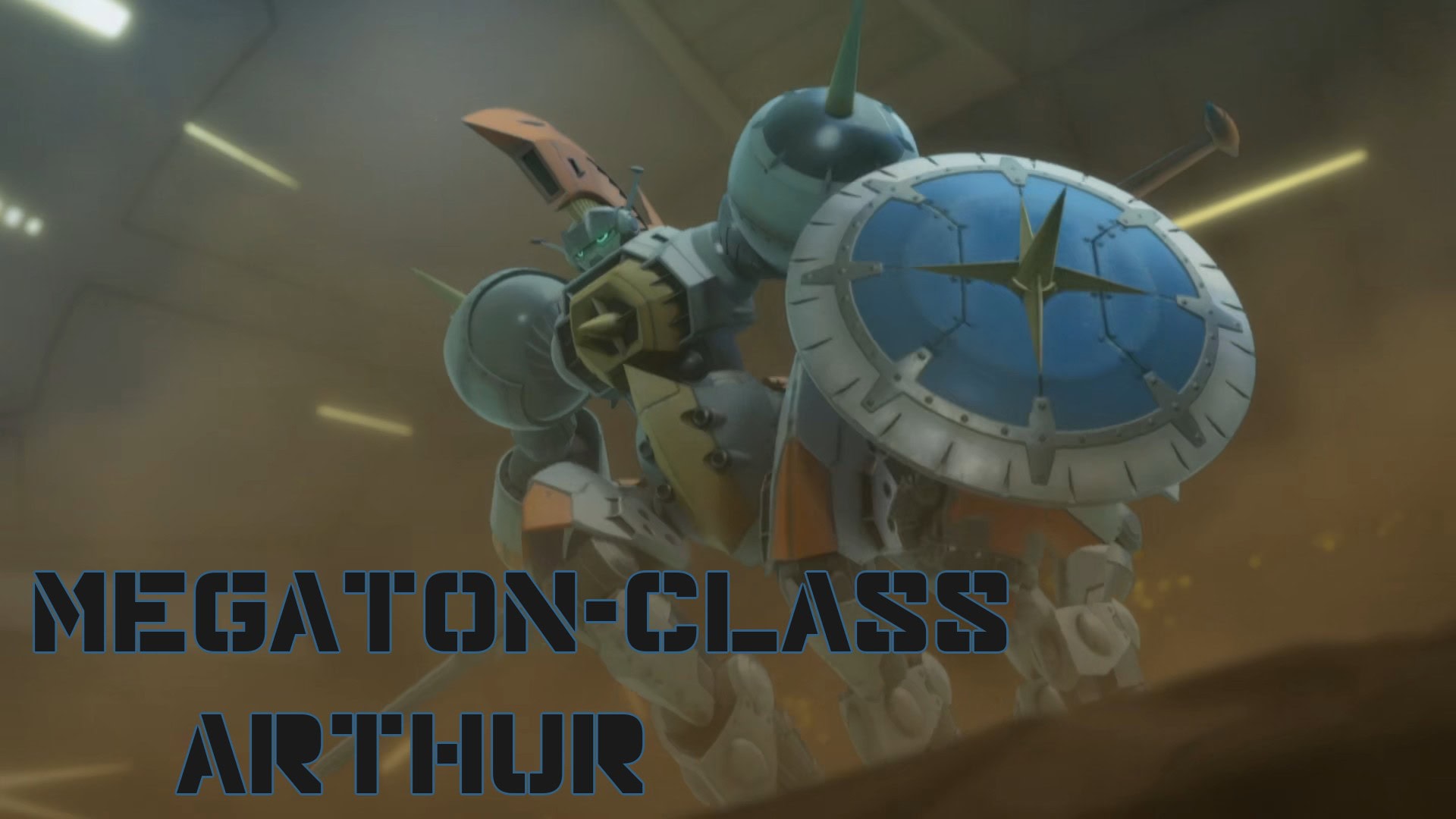 The white knight is here! And he is one with his horse. The Megaton-class Arthur is a quadruple Rogue with the ability to channel extremely powerful psychic energy.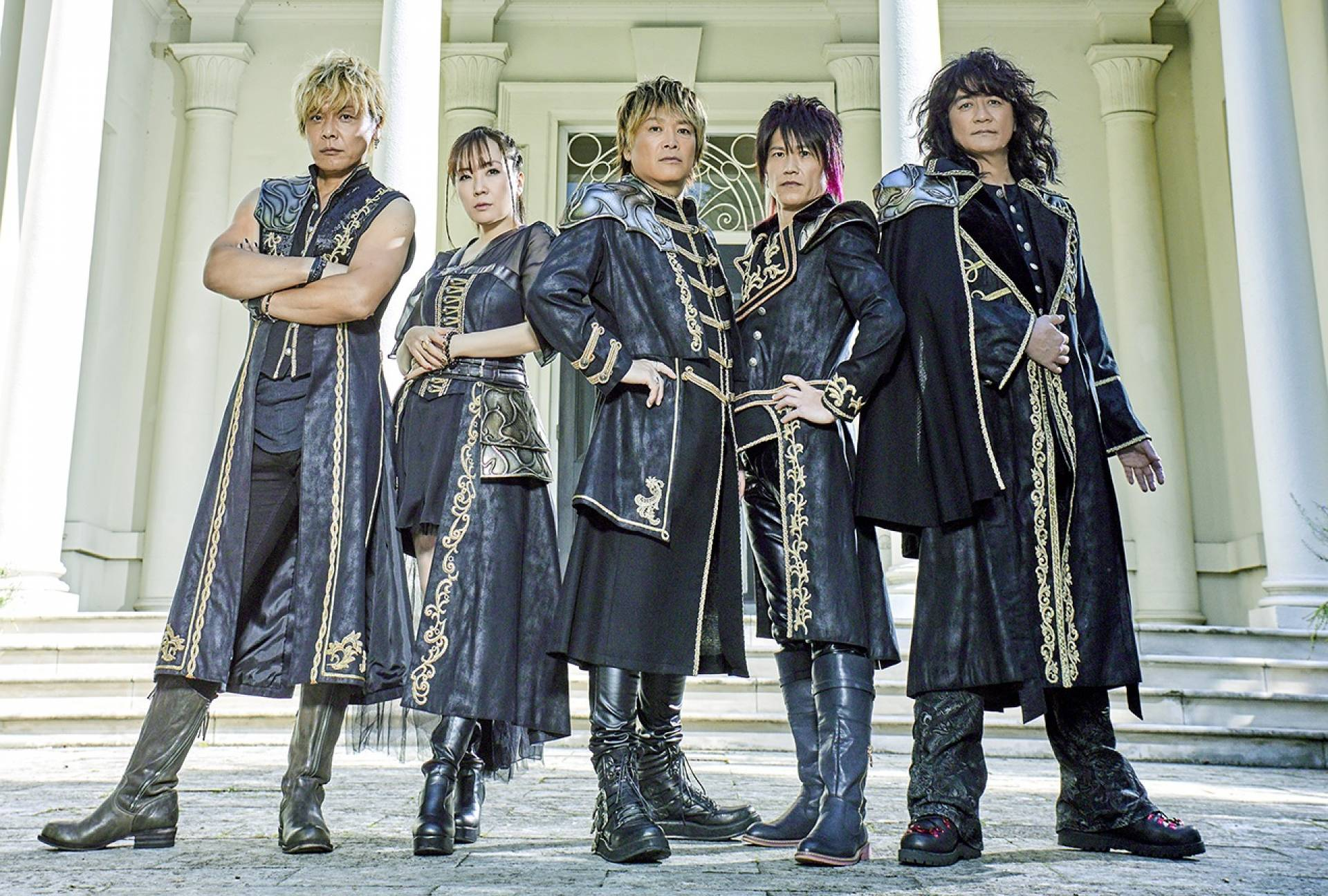 Listen to the songs of Mecha! If you watch mecha or anime, chances are you've heard their songs. The superband that keep the fires burning for mecha – JAM PROJECT.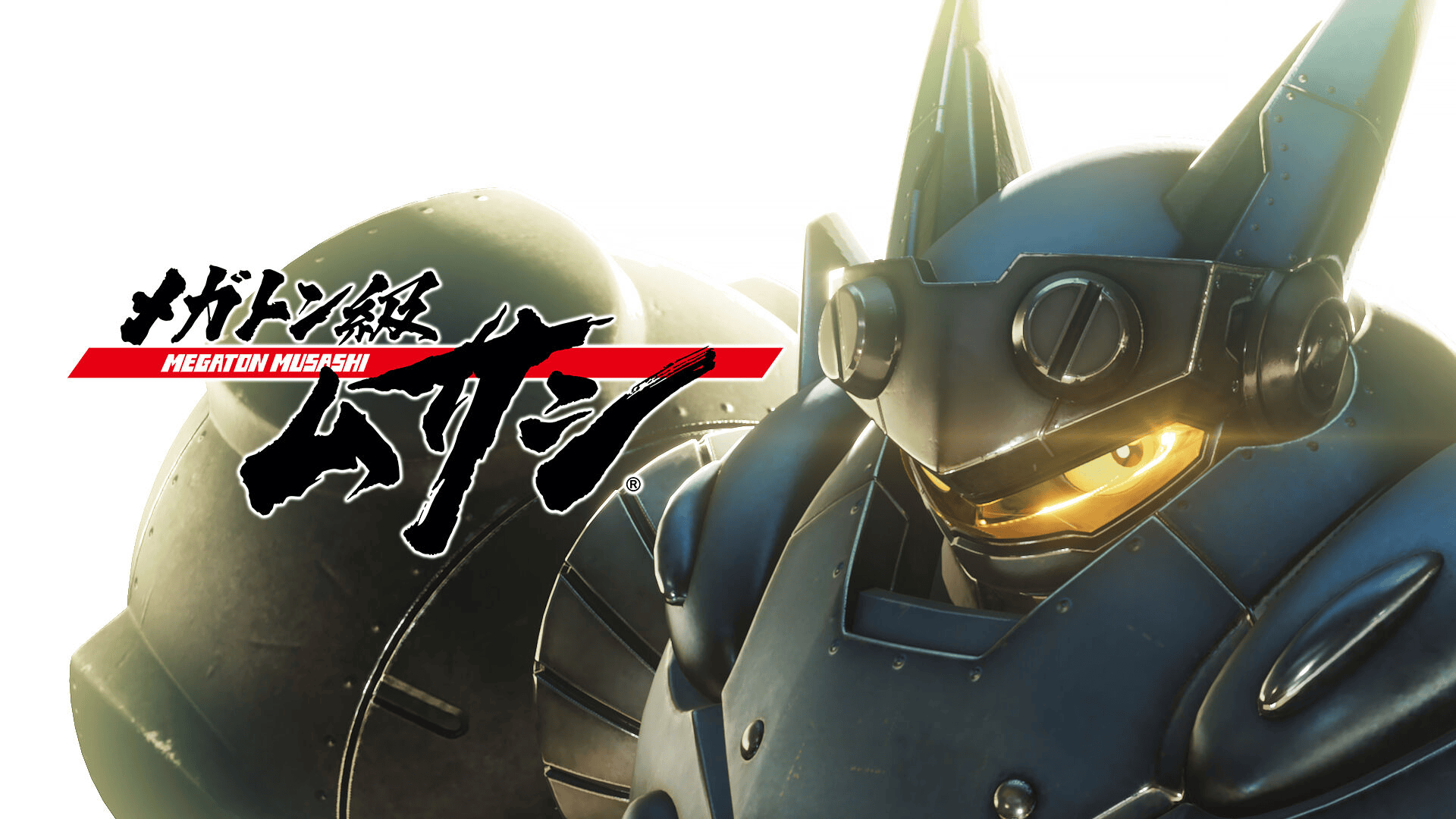 A giant robot that is the hope of humanity. The Megaton-class Musashi is the titular robot with a unique fighting style and extremely powerful abilities.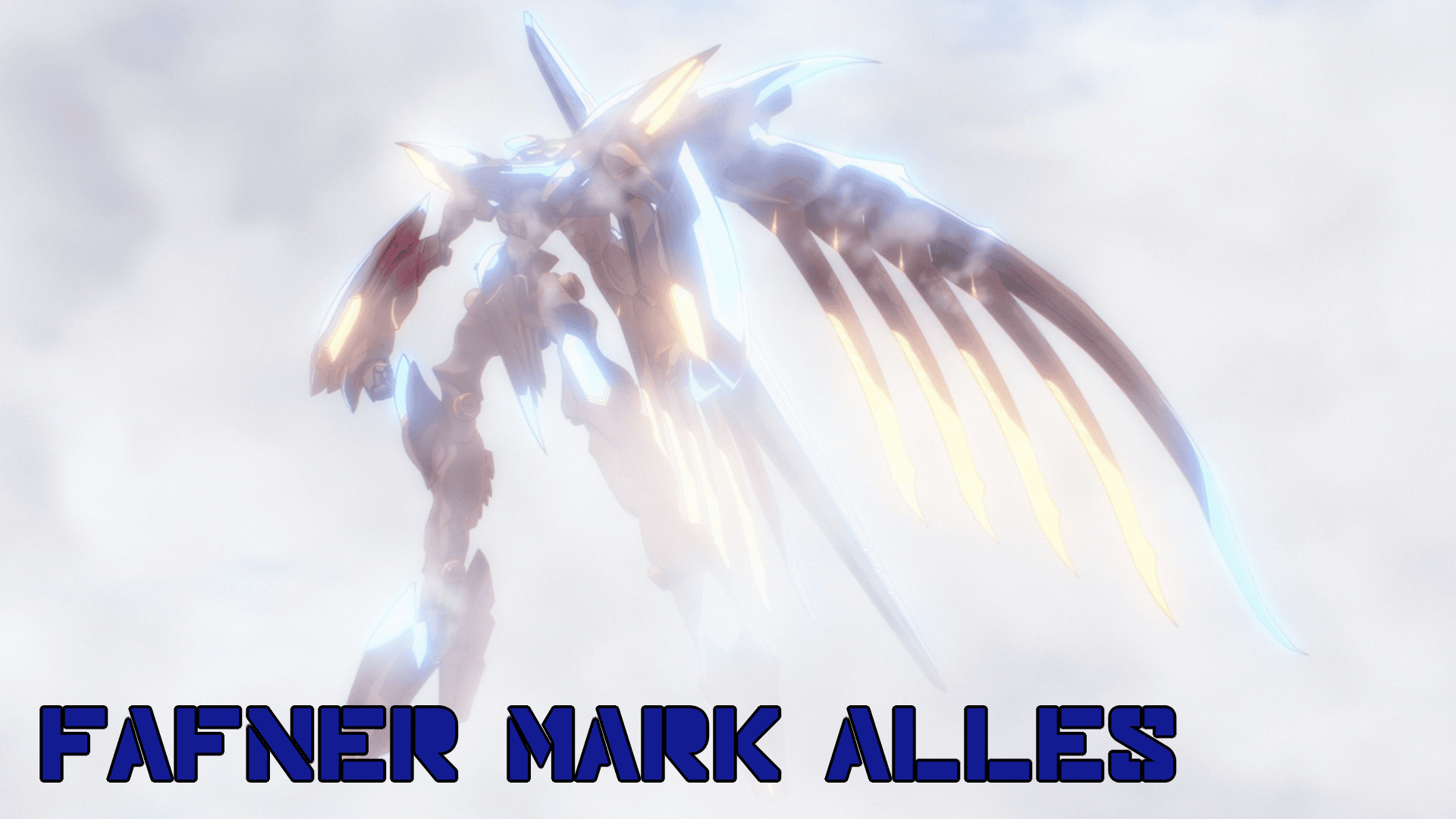 A man who has sacrificed all that he is – has now gained the power of Everything. The Fafner Mark Alles is Kazuki's ultimate machine with immeasurable power.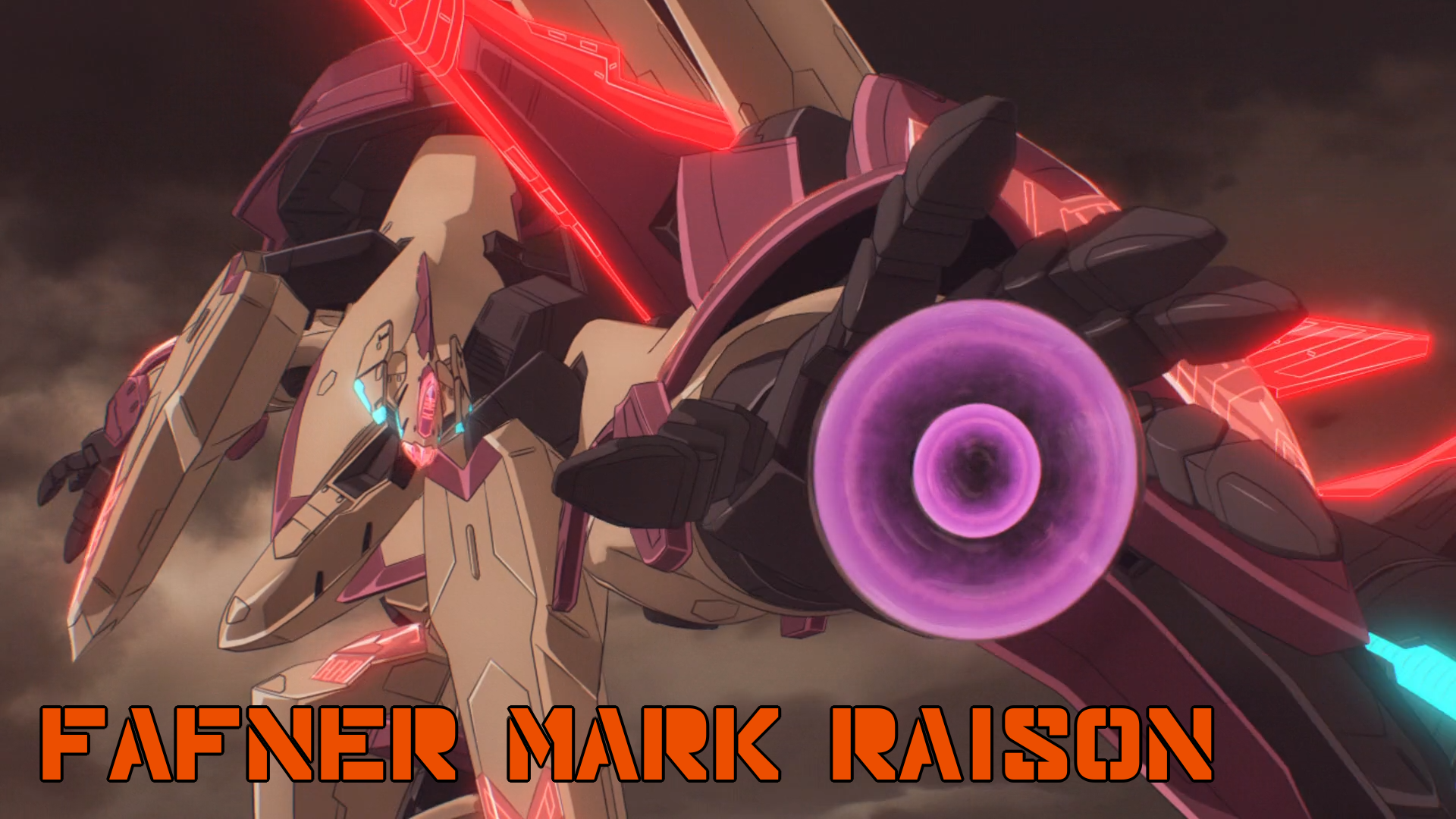 A denier of 'reason' – the Mark Raison encompasses the Festum's desire to comprehend and assimilate human. The 3rd Salvator model that bring calamity.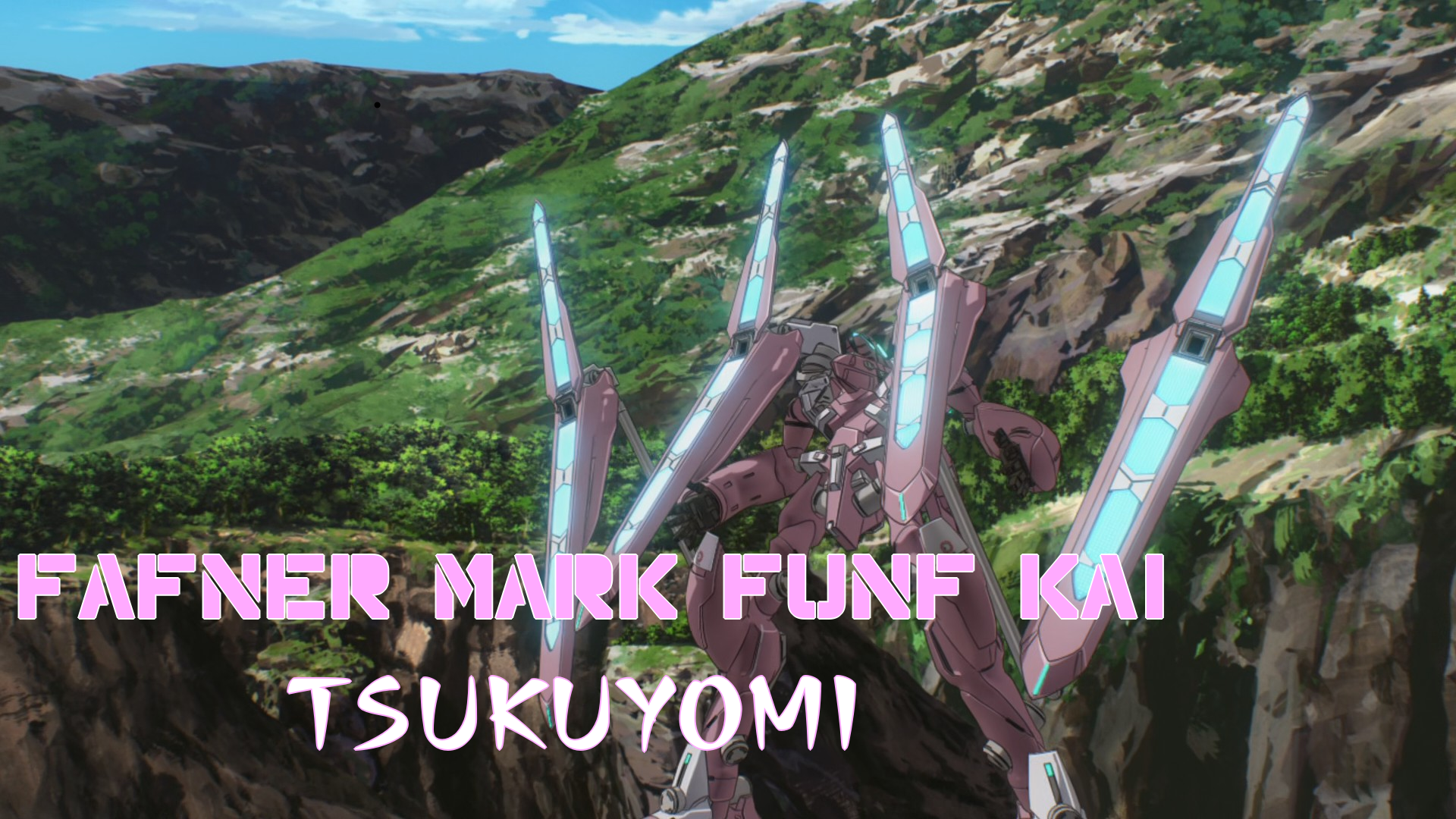 A tenacious shield of the Island, Mimika Mikagami inherited the mantle of the Kidou Samurai Goubain and withit the Fafner Mark Funf Kai Tsukuyomi.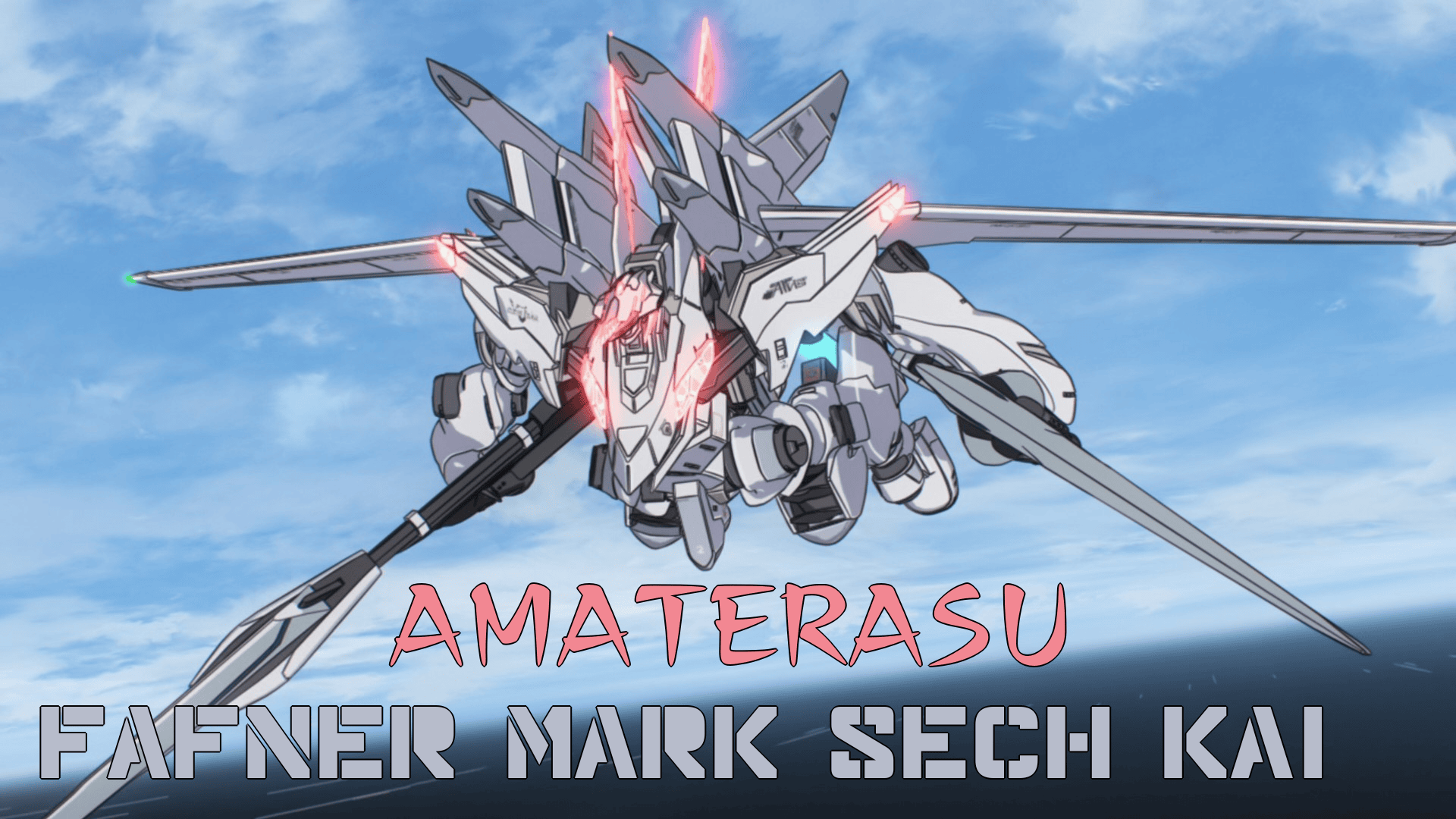 A brilliant strategist plus an agile warrior with an entire armory in his hands, Sui Kaburagi and the Amaterasu prove they are a man-machine army!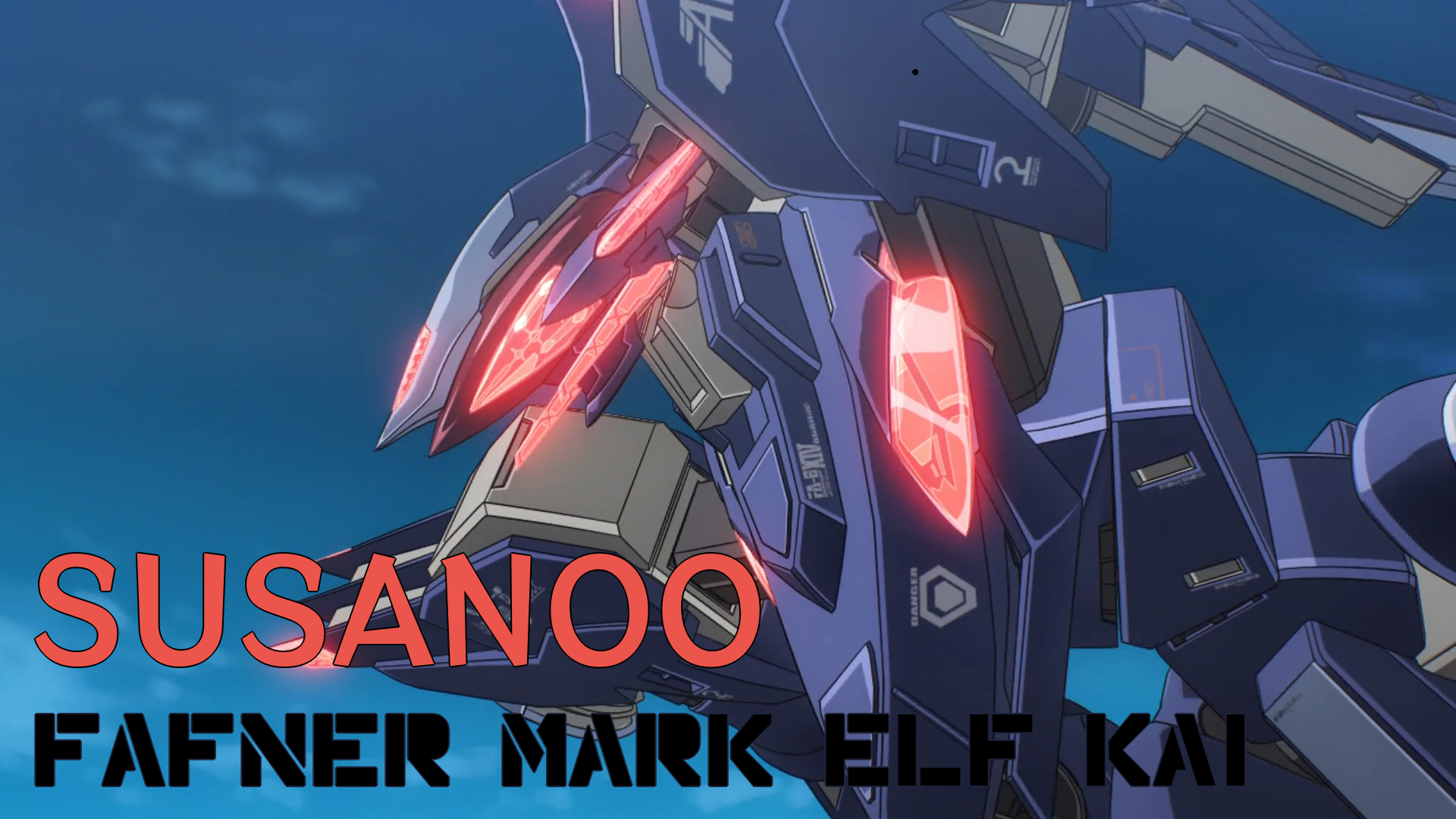 The pinnacle of martial might and discipline. The Mark Elf was rebuilt and assigned to the best swordman on the Island – Reo Mikado. Holding the title of Susanoo, the Mark Elf's sword can reach any target.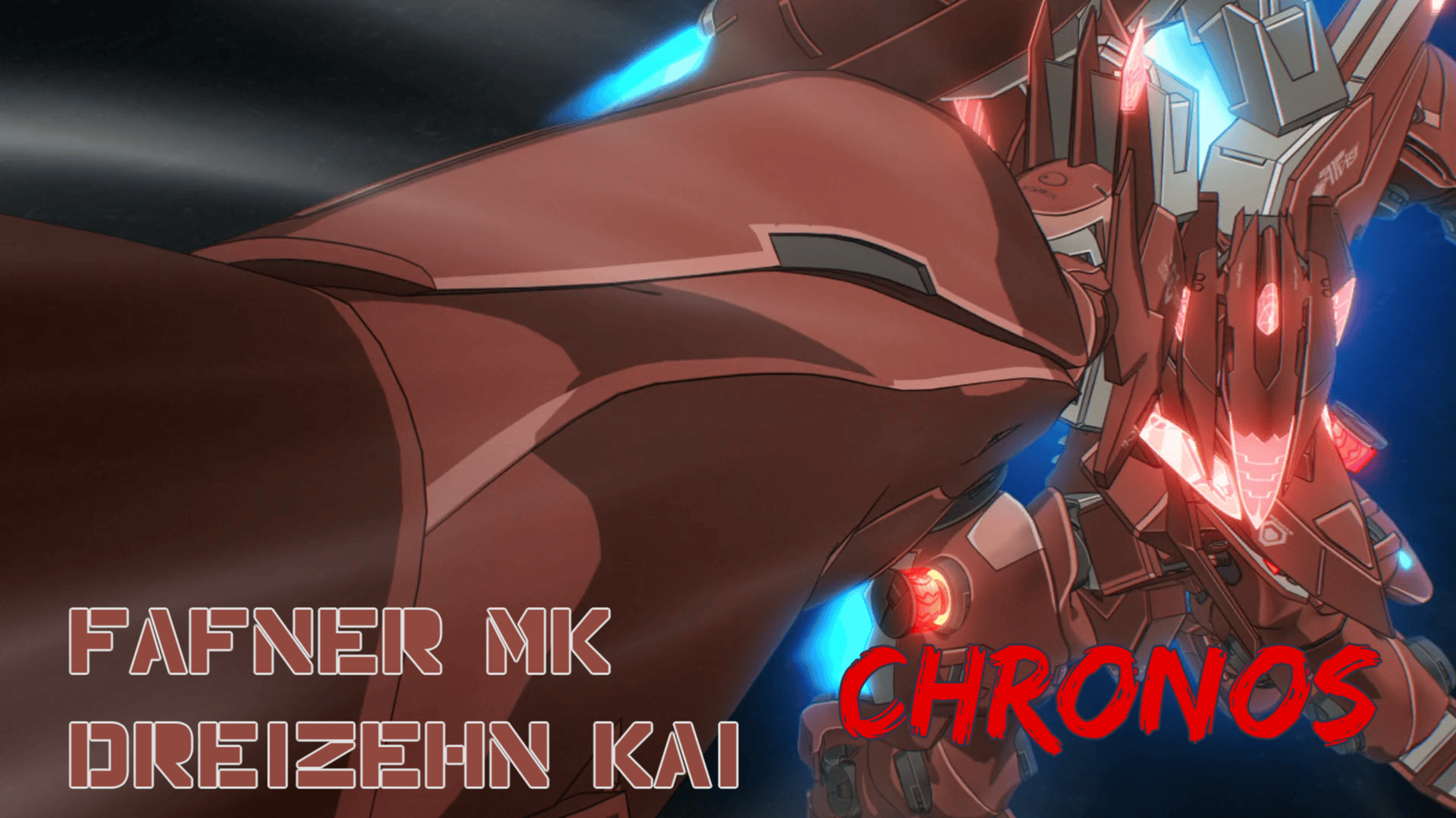 A machine inherited from the future – the Mark DreiZehn lost its original master and gain another surprising pilot. Kurusu Misao – a Festum – took over the clairvoyant Fafner.