Mecha Personnel Profile: Hirotoshi Takaya – A One-of-a-kind Character Designer
Character design is always a stage of great importance in the production of anime of any genre, for many different reasons. For mecha anime series, character design is as significant as mechanical design, because the pilots are the soul not only of the robots but also of the story. Understanding this, Sunrise studio keeps many talented and experienced designers close, one of whom is Hirotoshi Takaya, a character designer and animator with a distinctive and unique style.
I. Background:
Hirotoshi Takaya was born in Tokyo in August 1965. After graduating from technical college, he worked in the construction industry but decided to resign from it. Although he aspired to be a manga artist, he became fascinated with animation and became an animator. Initially, he joined Miyuki Productions, a small studio specializing in douga. Leaving Miyuki Pro, he worked at Monsieur Onion and Studio Kuma, until joining Studio G-1 led by Masami Obari. After that, Hirotoshi mainly participated in TMS Entertainment projects, but recently he has mostly worked for Sunrise.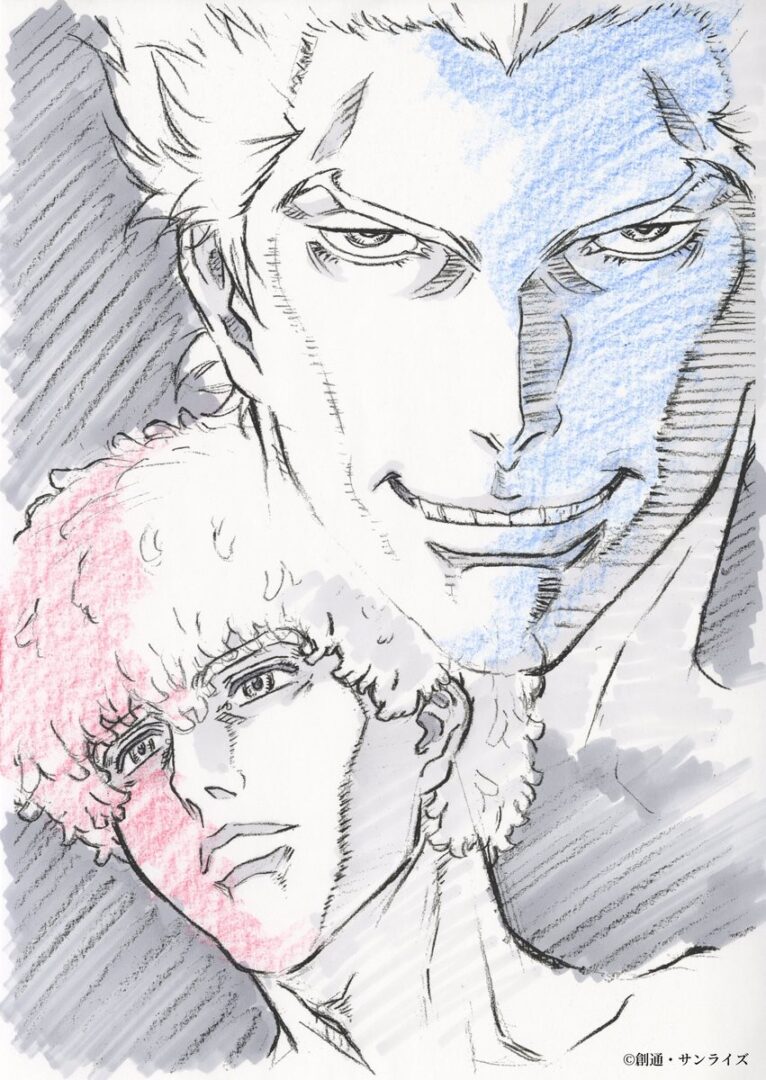 II. Notable Works:
Hirotoshi Takaya has been with Sunrise ever since Brave Exkaiser, where his career began to flourish as an animation director and key animator. It was also on that project that he first worked with Masami Obari, and from then on Hirotoshi's animation style gradually developed under the school of Obari (although later his art style developed into his own unique style, moving away from Obari's). He contributed to all 7 Brave series, even becoming the lead animator for Brave Da-Garn. Not only the Brave series, he also participated in many other Sunrise projects such as Reideen the Superior (1996), Gasaraki (1998) and most recently Gundam series such as The Witch from Mercury, Hathaway, Narrative, Thunderbolt, G Reco and Unicorn. In addition to the mecha genre, Hirotoshi has also participated in producing works in a variety of genres, and left his mark on many major IPs such as Lupin III, Detective Conan, Yu-gi-Oh!, etc.

Hirotoshi Takaya's character design career began with Brave Goldran, and today, he has become a seasoned artist with experience in character design, as well as character and mecha animation. Once a core member of Studio G-1, he brought robots to life with extremely dynamic and exaggerated animations, typically the classic poses of Might Kaiser in Brave Might Gaine. Regarding character design and animation, Hirotoshi can flexibly change the art style to suit the work, but still possesses a very unique style, which is his rough, sharp and strong drawings. Anyone can look at the character designs in the Mobile Suit Gundam Thunderbolt anime and immediately realize that those animation character designs were done by Hirotoshi Takaya, thanks to his unique artstyle.

With his animation style and character design, Hirotoshi Takaya brings many nuances to the anime he touches, as well as leaving many extremely fantastic animation segments. It is probably not wrong to say that he was and still is an important figure in the history of the mecha anime industry.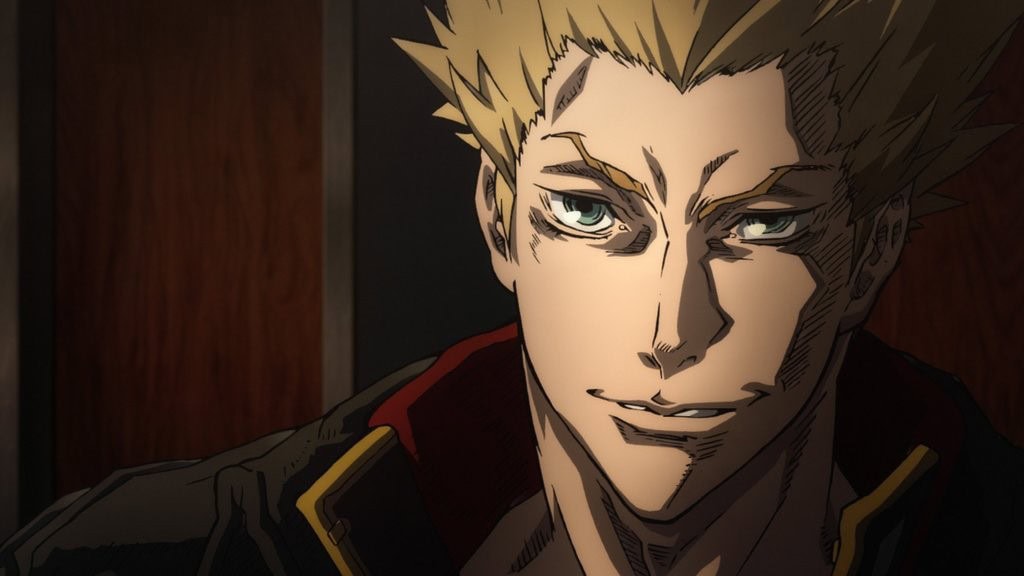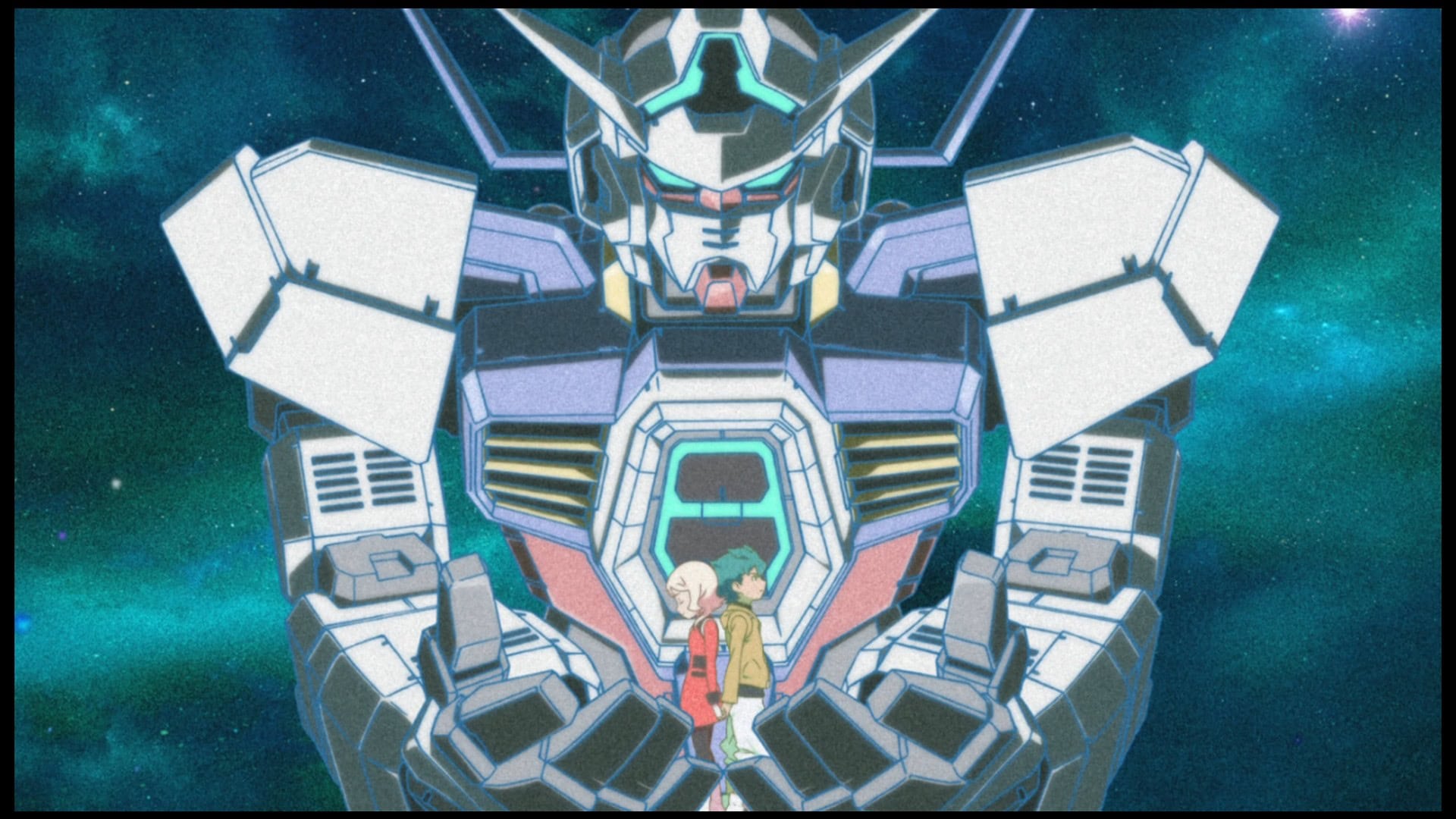 The first generation Gundam of the Advance Generation, the Age-1 Gundam is Flit Asuno's most trusted partner and has served him for decades.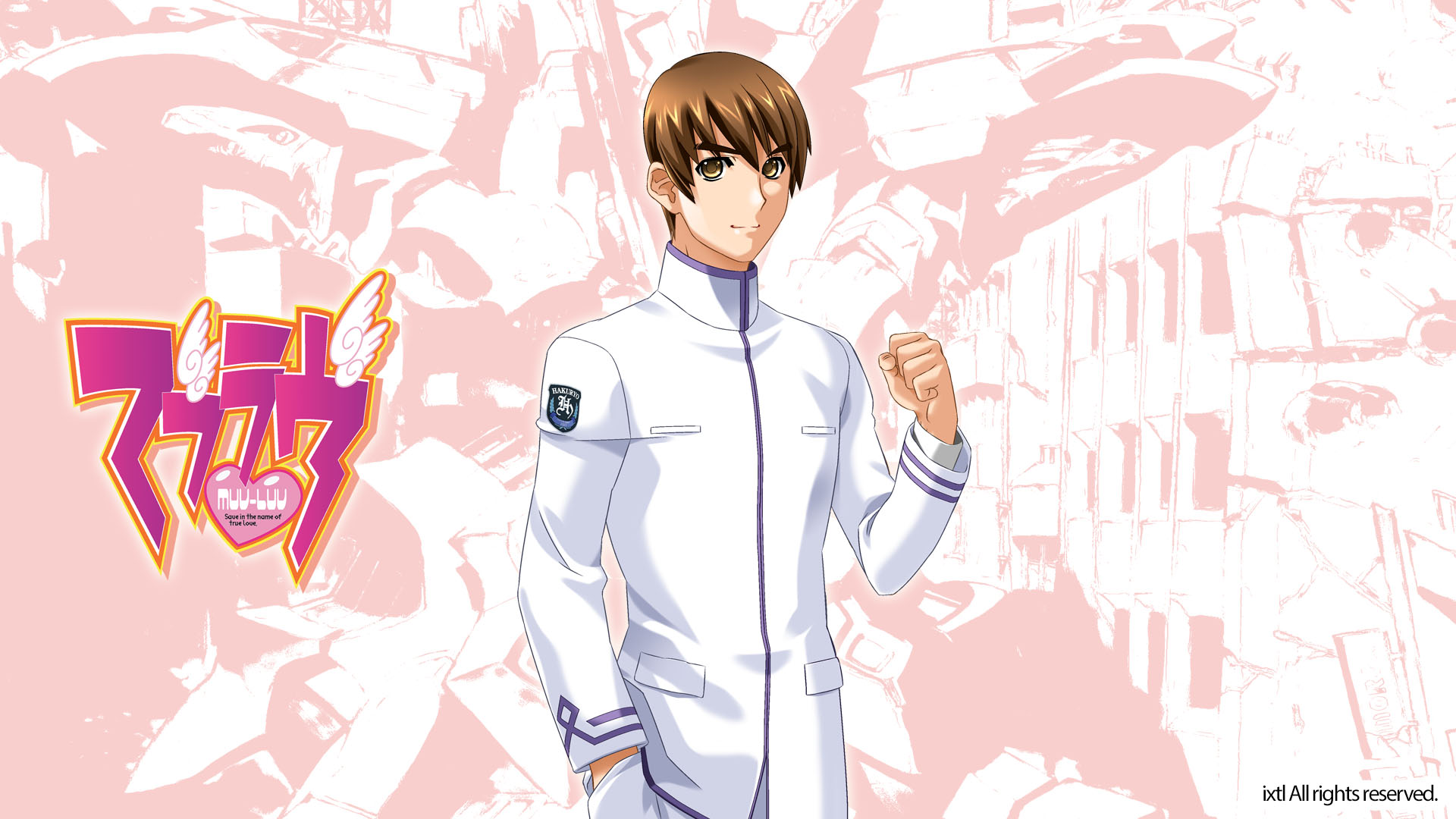 A normal teenage boy thrown into a brutal war for humanity's survival. Thankfully his gamer skills aid him in becoming one of the best TSF pilot ever!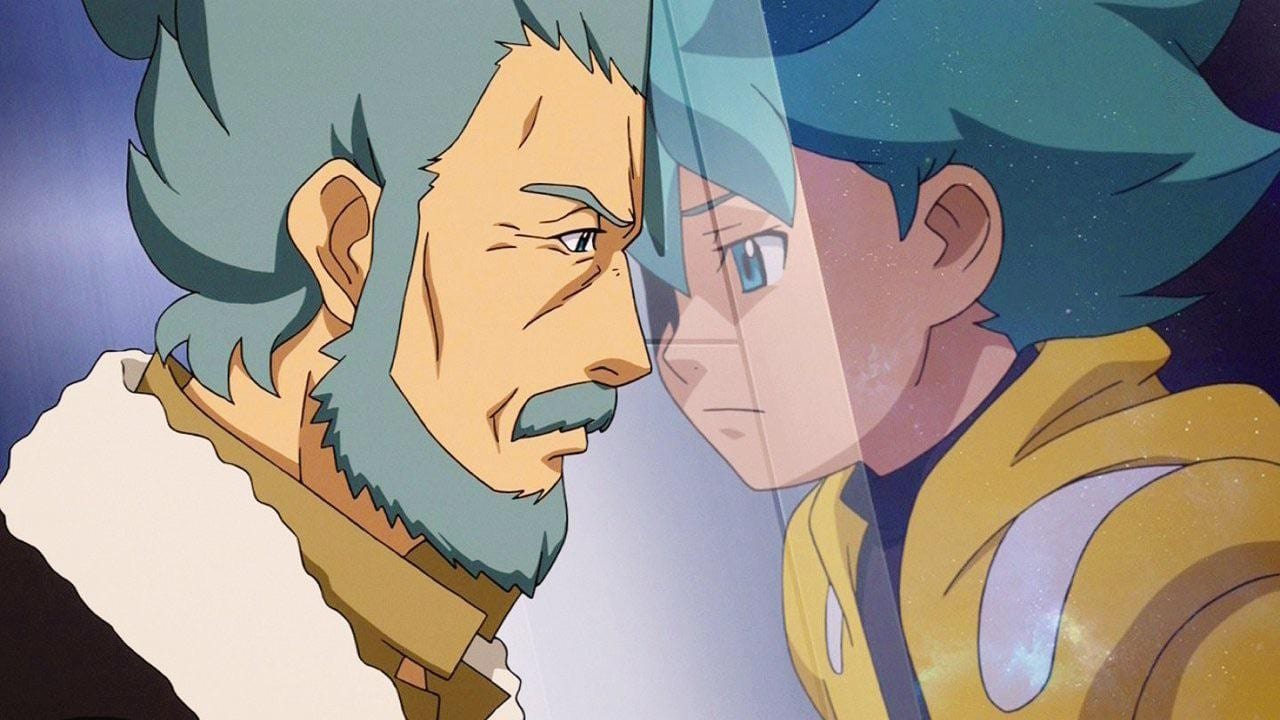 A young genius entrusted with the legacy of "Gundam", Flit Asuno is one of the most powerful pilot and master tactician throughout the Vagan war.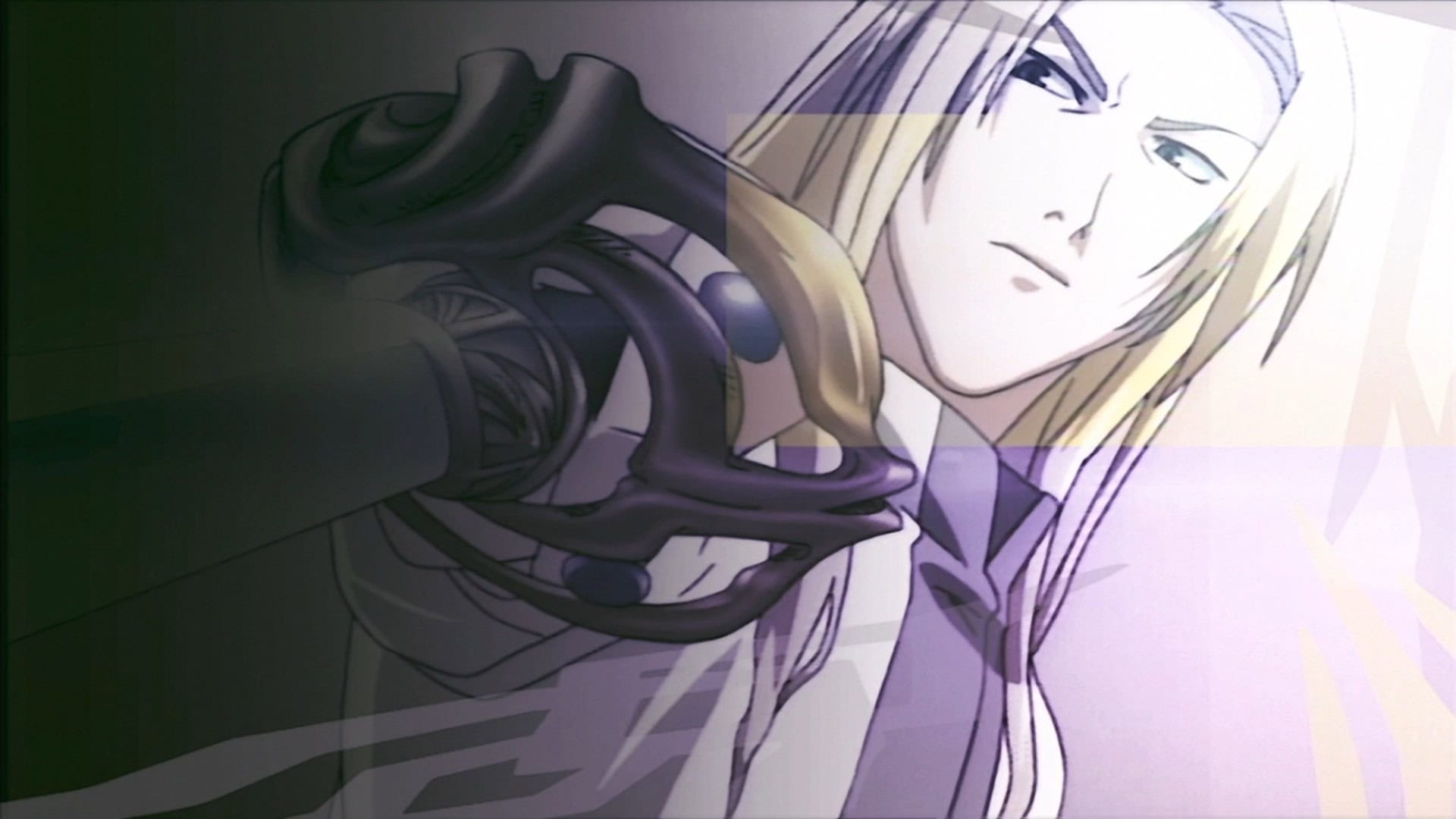 The reincarnation of the human who fell in love with an Angel, Sylvia de Alisia is the pilot of vector Luna, burning with her love of 12,000 years.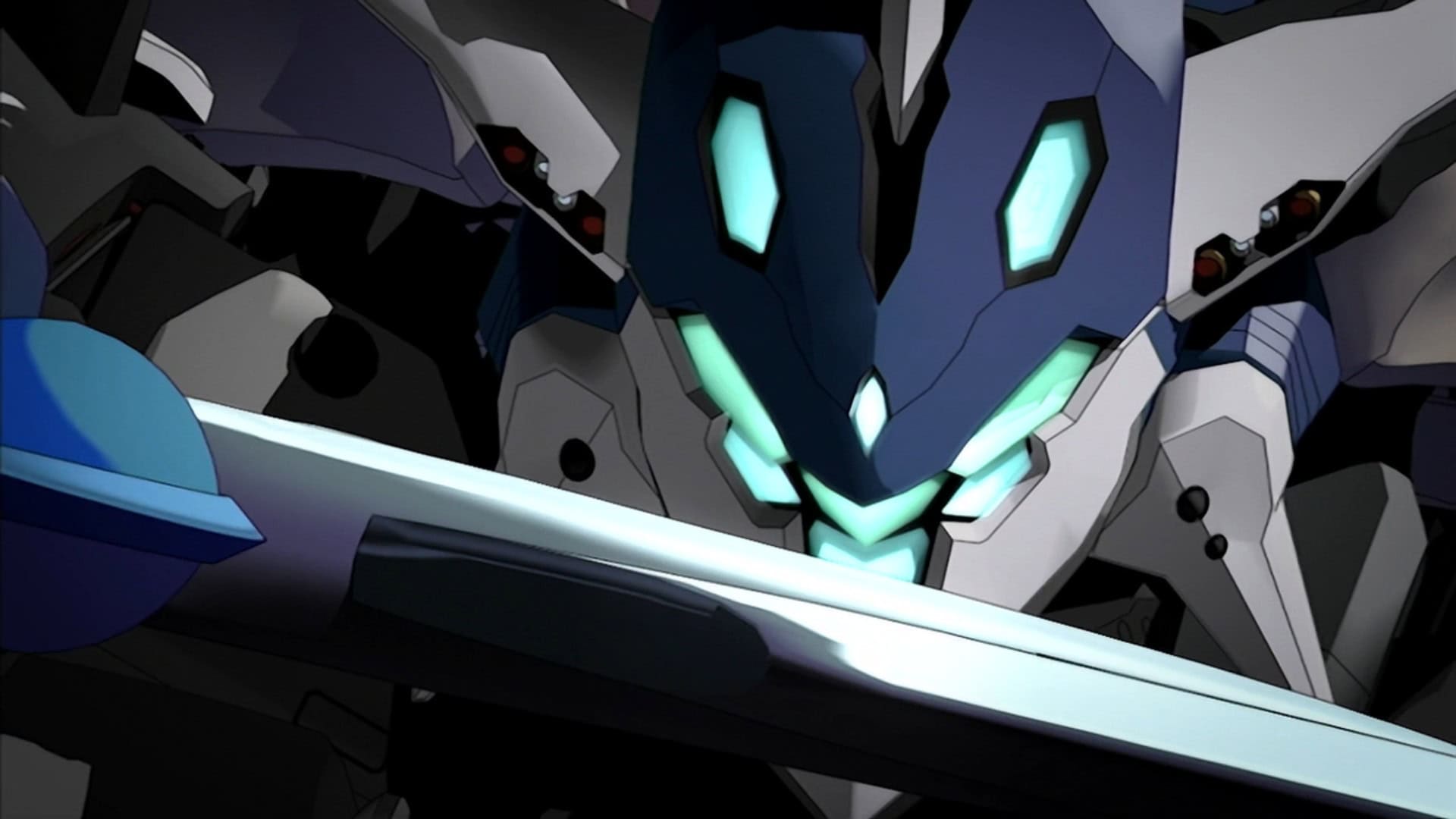 The swordsman of power – Aquarion Mars is the 3rd form of the triple-changer super robot. It is an elegant and agile knight excel in close combat using its sword.
A man with many talents – creating character and bringing them to life on screen. Hirotoshi Takaya is responsible for many Sunrise classics that are fan-favorite till this day!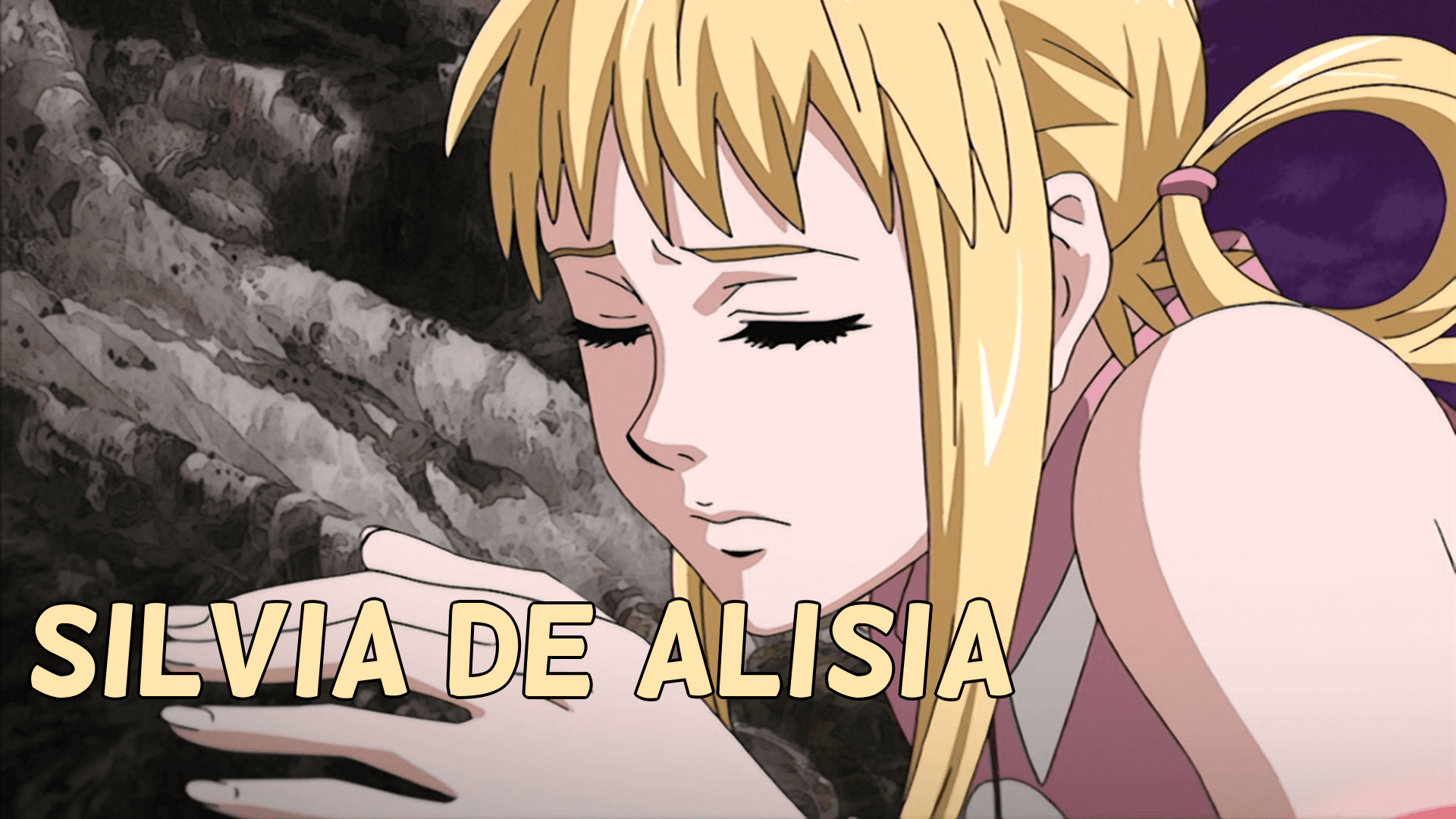 The reincarnation of the human who fell in love with an Angel, Sylvia de Alisia is the pilot of vector Luna, burning with her love of 12,000 years.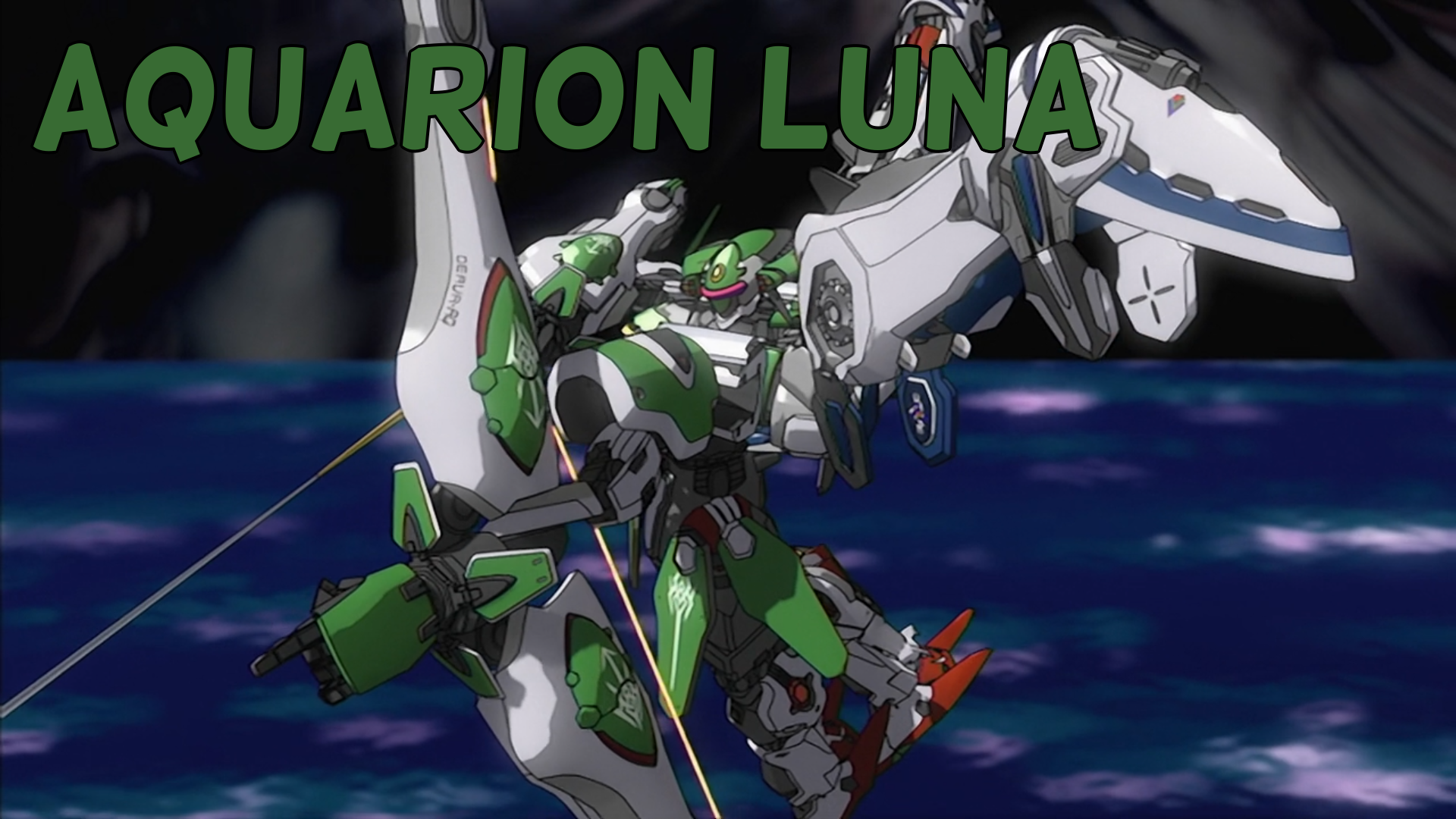 Armed with the bow and arrow of the Moon, the Luna Aquarion is the 2nd form of the Mechanical Angel, focusing on ranged attack with deadly precision and elegance.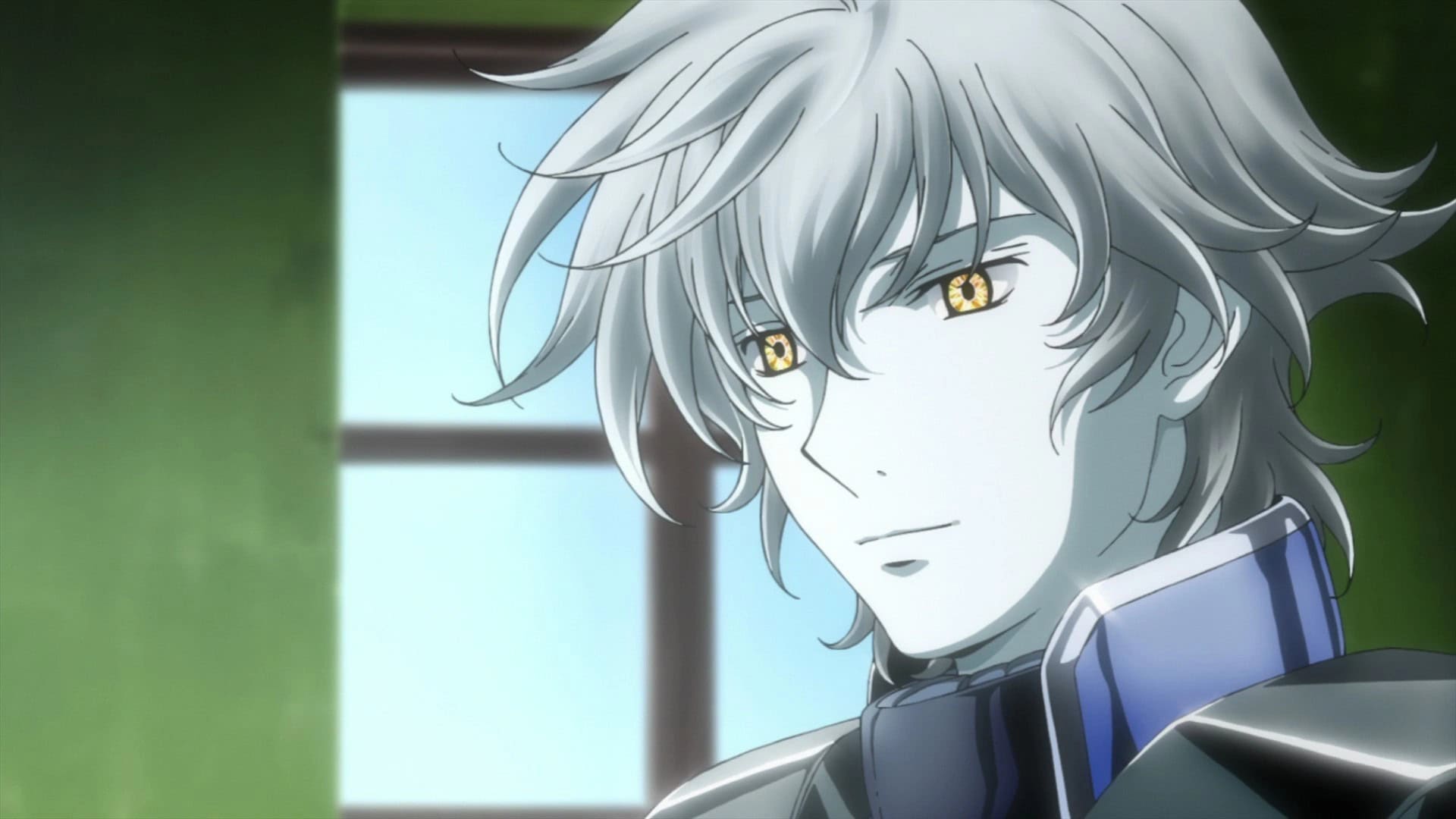 A young man born into war and molded by bloodshed. Setsuna F. Seiei pilots Celestial Being's most advanced Gundam as he struggles to find the answer to his life-long's purpose.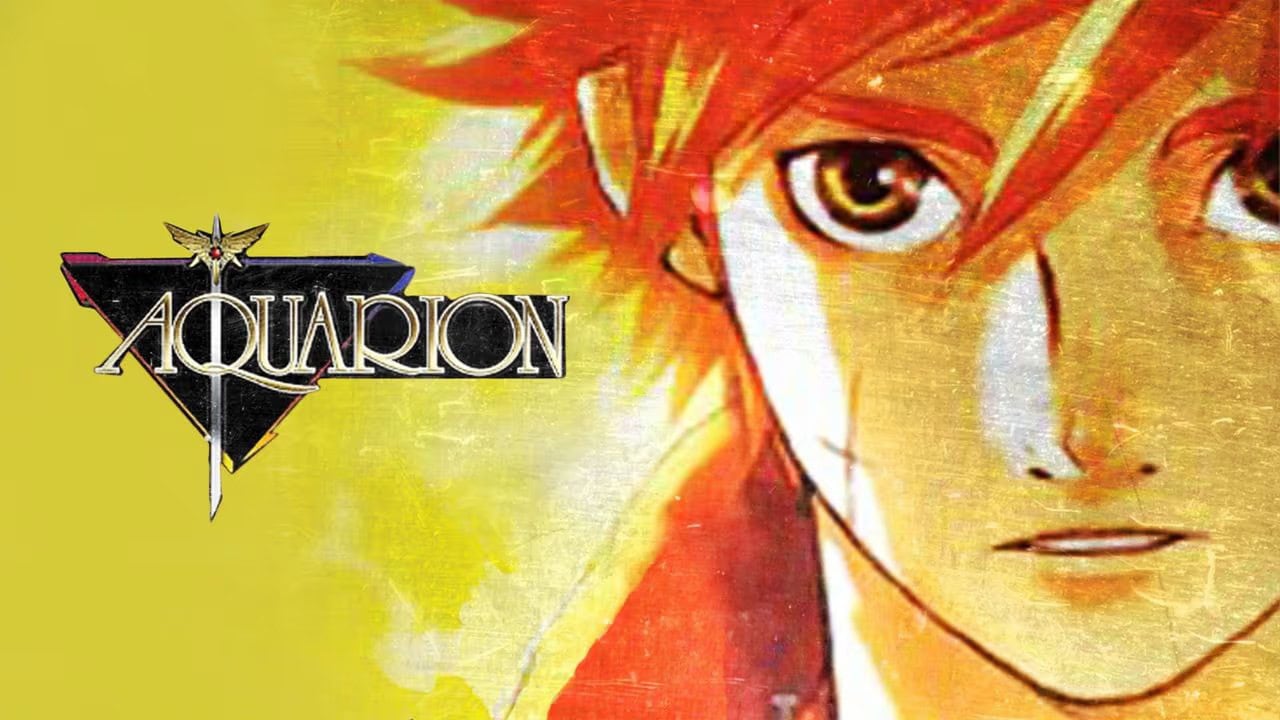 The boy who inherits the shining Wings of the Sun, transcending 12,000 years to become the saviour of the Earth and fulfill his destiny. But his true identity is a surprise.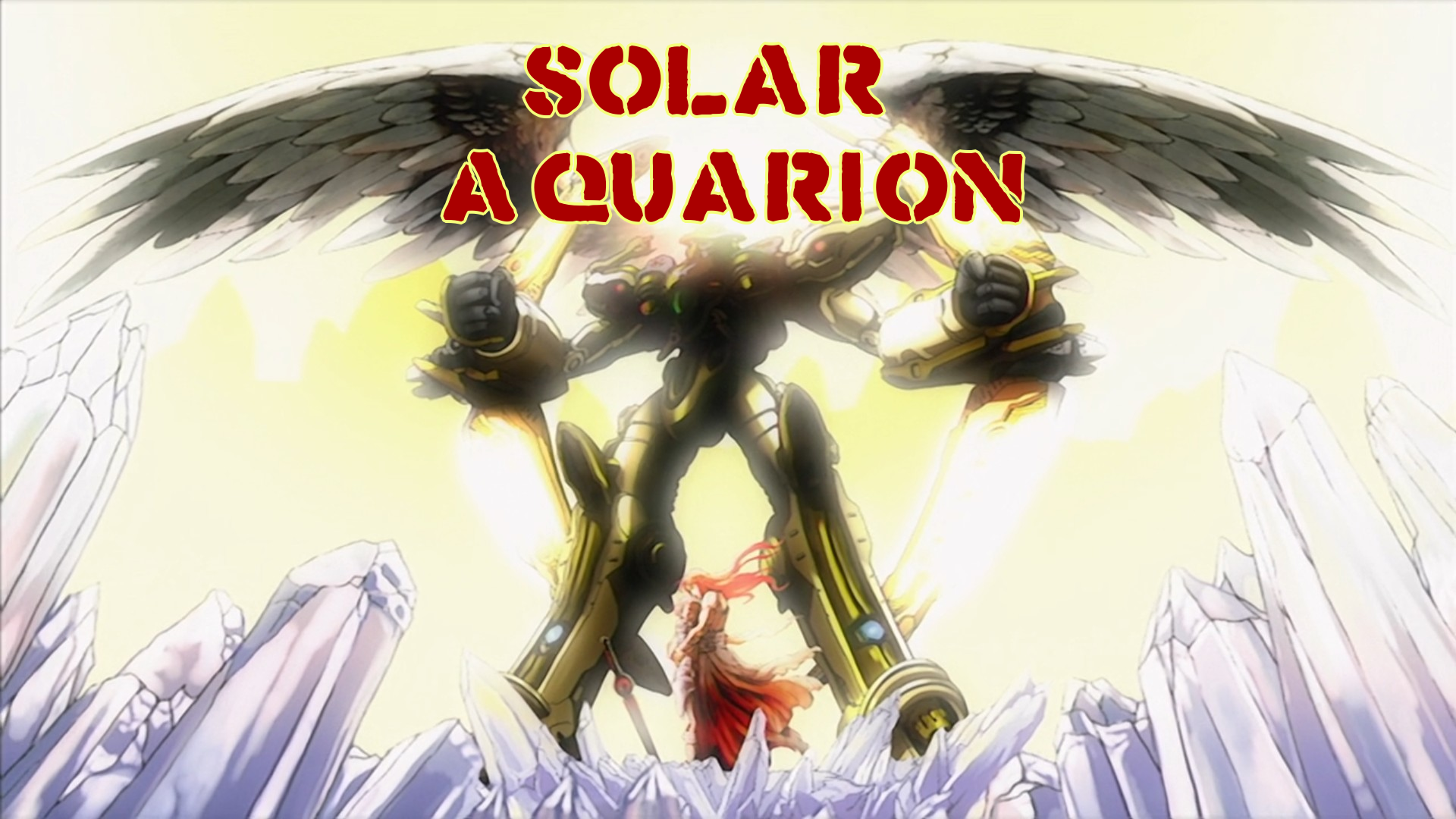 The shining wings of the Sun – the Solar Aquarion is a mechanical angel that stood on humanity's side. Its infinite fist can reach the sky and..well…literally anything.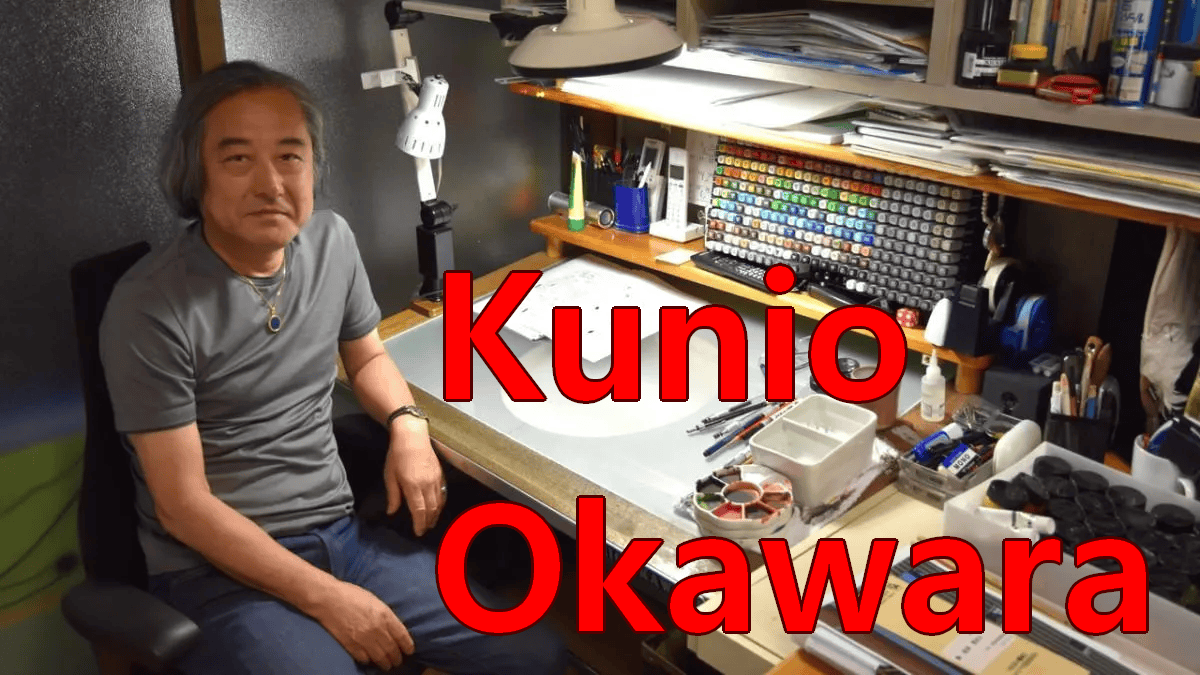 The first of many – Kunio Okawara is a household name for any mecha fans. From Super to Real Robots, he has had a hand in almost everything.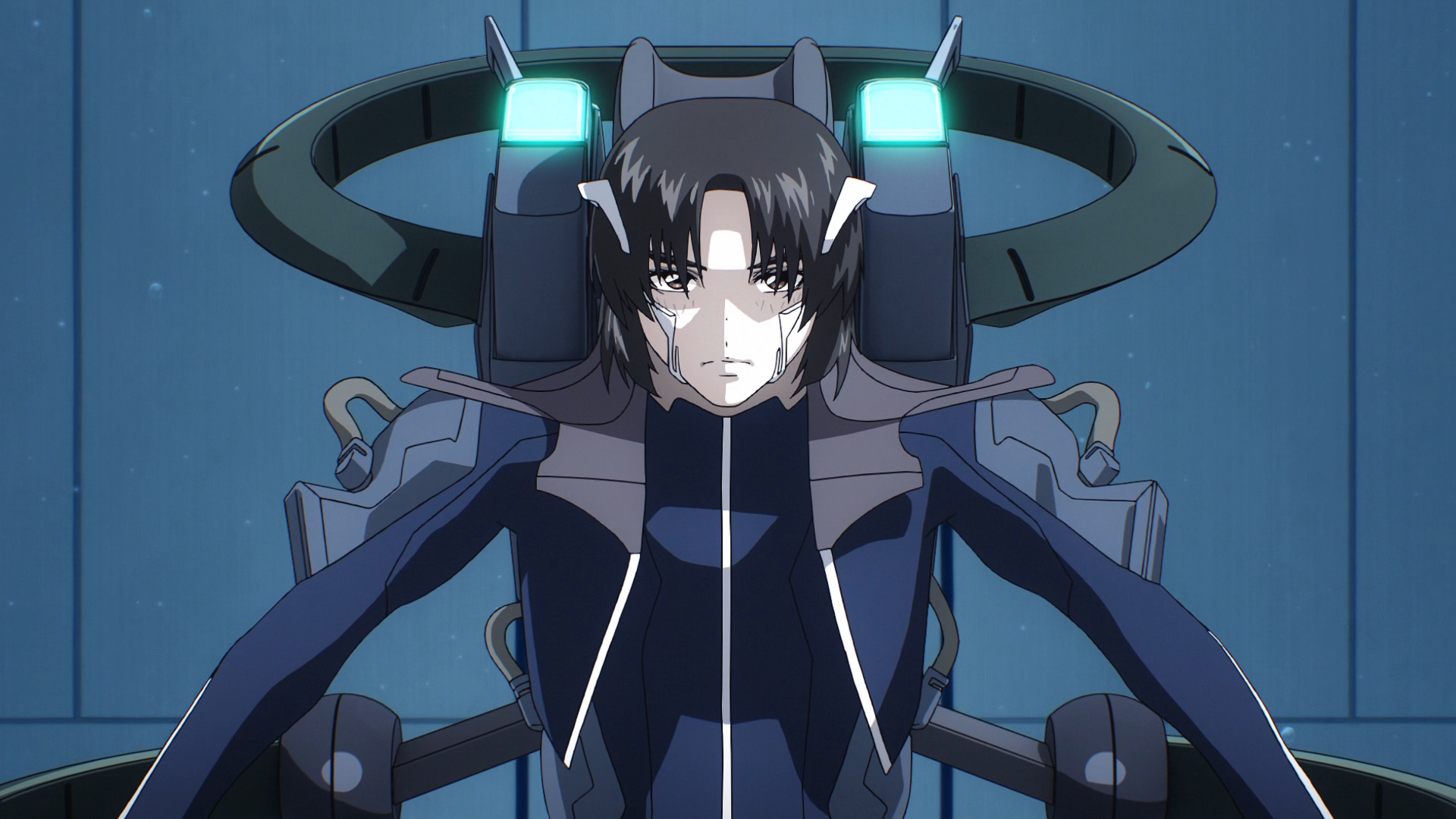 The chosen child to become Everything himself – Kazuki Makabe is no doubt the greatest Fafner pilot. He is born into it and has blessed the world with his existence.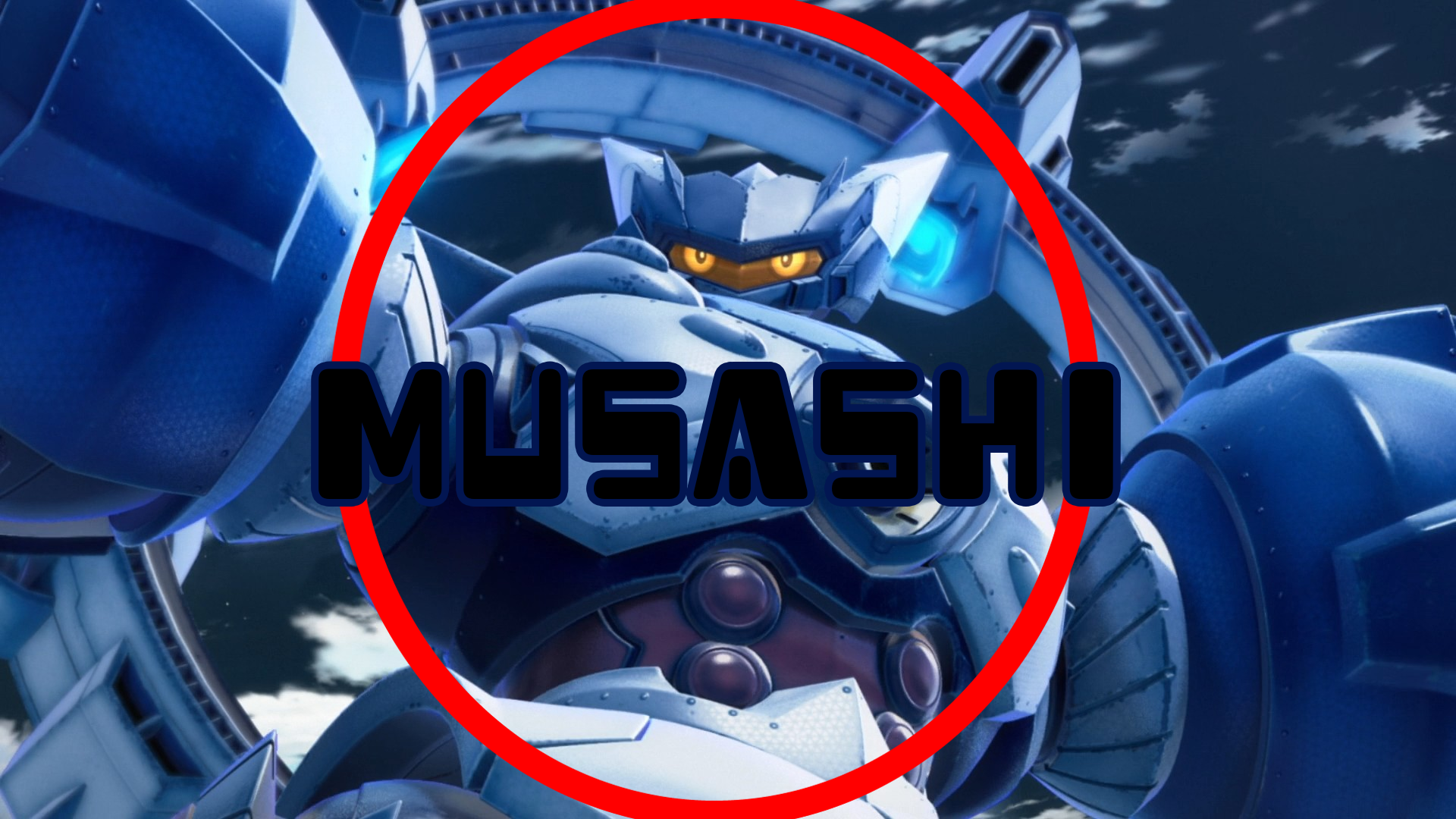 A twin unit of the Musashi, the Musashi-O is an experienced combat machine that helped Arshem to achieve her goal. A Megaton-class with a Megaton sass.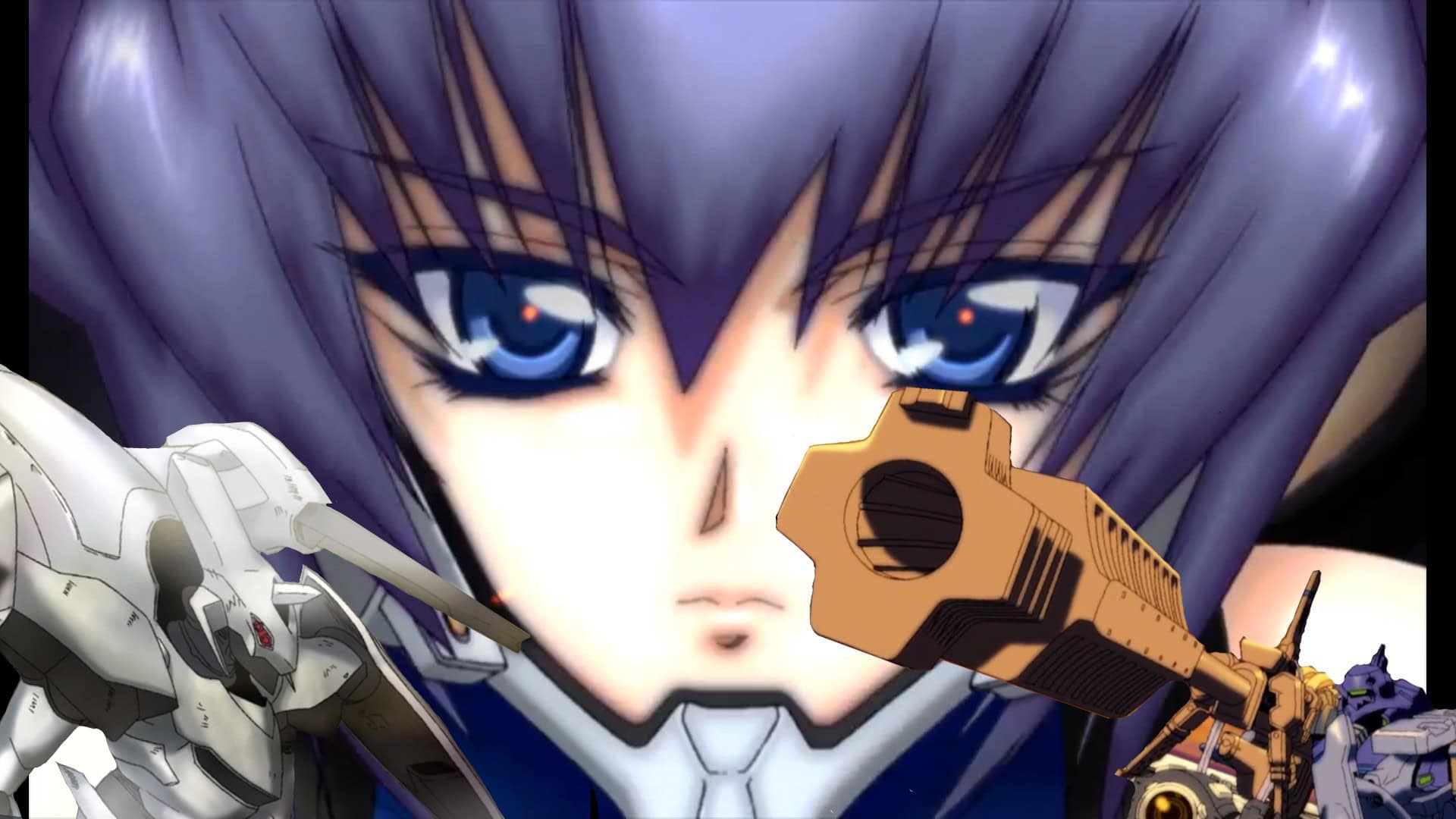 Sakugas are hard and usually required a team effort. But that isn't true for the One-man-army Kou Yoshinari – a super animator that can draw sakugas by himself.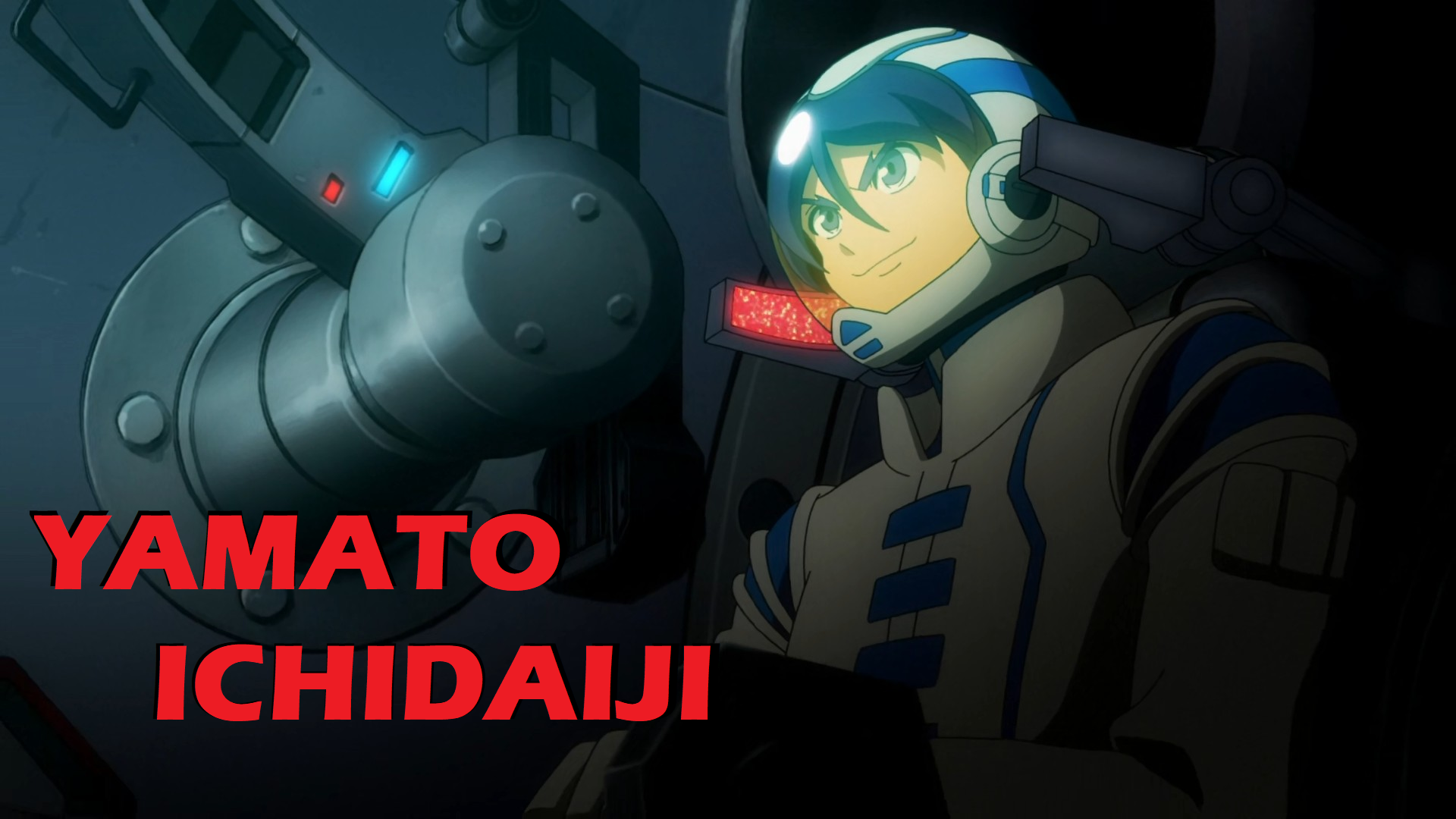 A modern day hot-blooded Super Pilot – Yamato Ichidaiji is a potent combination between brains and brawn. And he isn't afraid to show it with his fists or his giant mecha.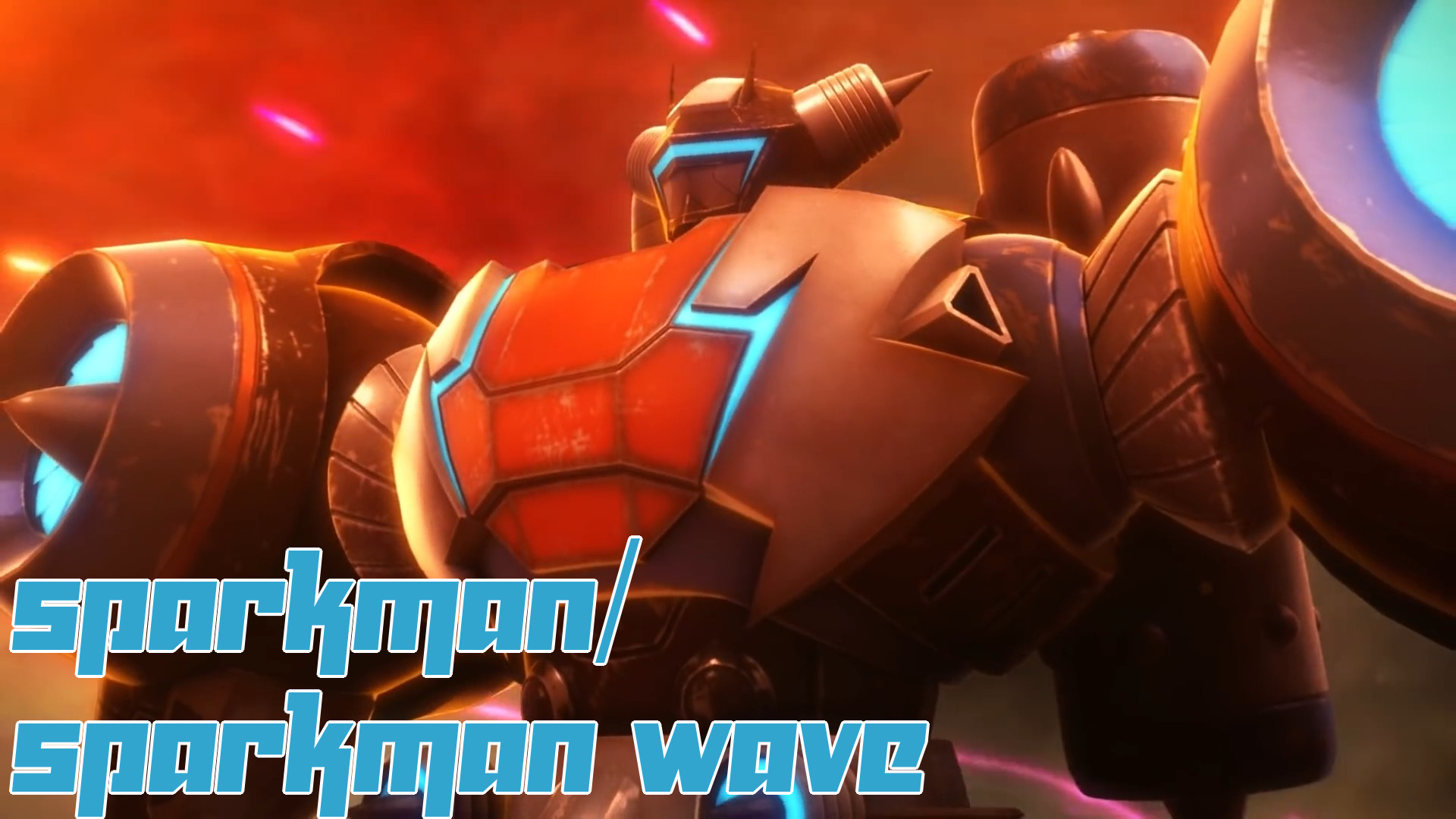 Carrying the weight of both worlds in his arms, Teru set out to protect the world where his loved one lives. He heads to battle in an electrifying Megaton-class: the Sparkman.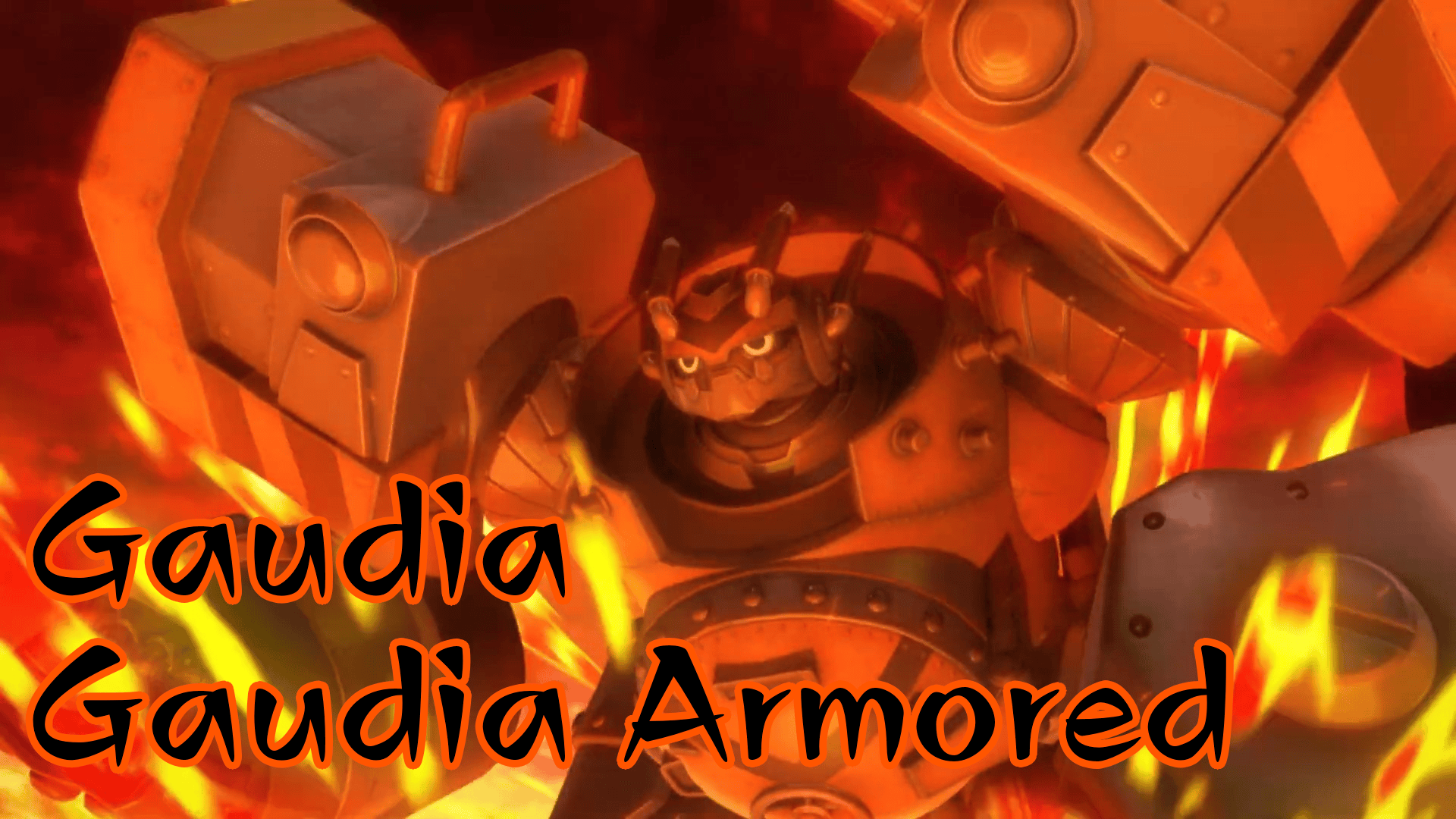 Power overwhelming. The tanky brawler from the hood is here to protect! Ryugo Hijikata – a rough but kind-hearted boy – pilot his Megaton-class into battle – the Gaudia.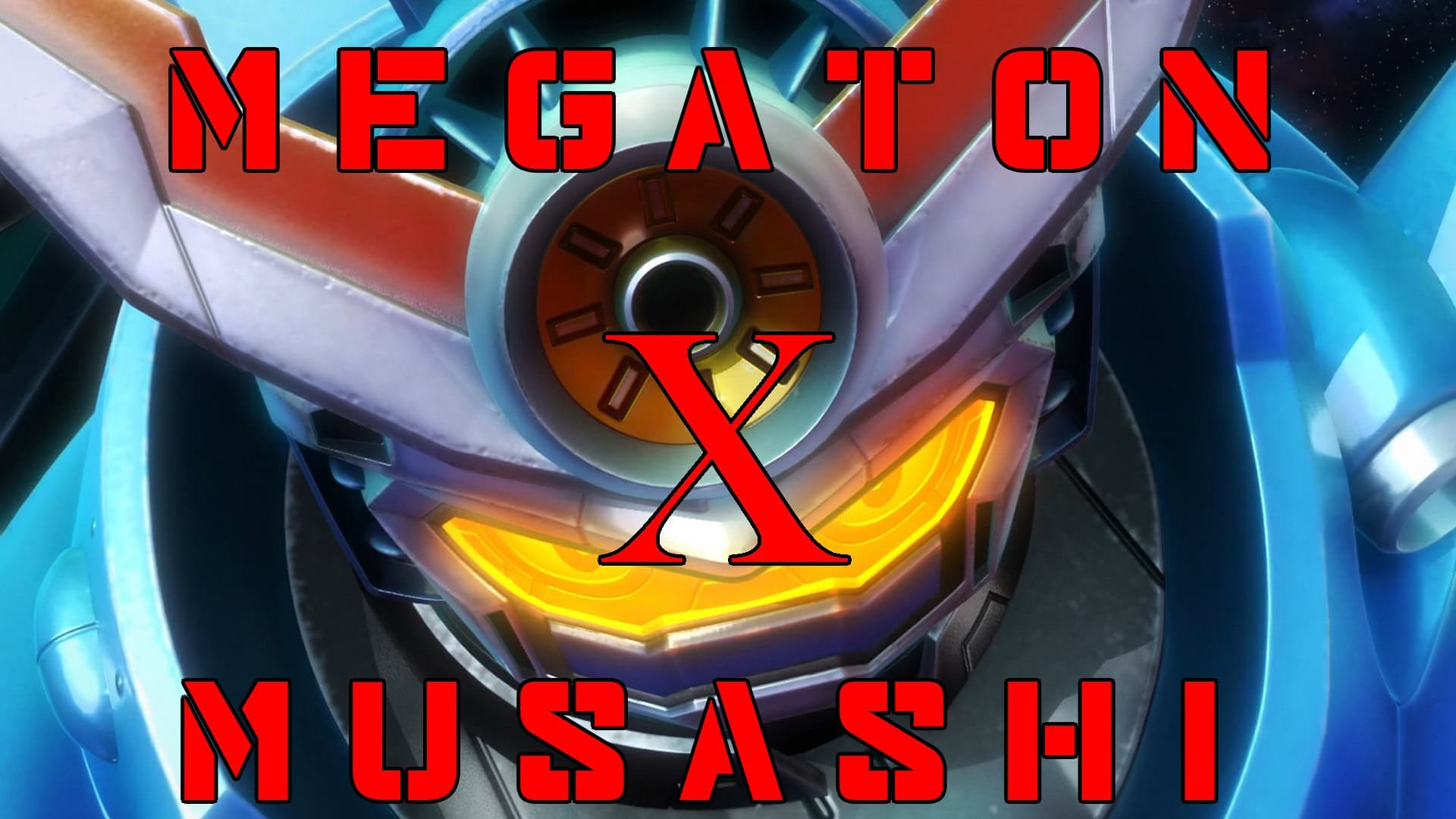 The ultimate Megaton-class – the Musashi X. The final hope of humanity sees the reunion of the original trio – Yamato, Teru and Ryuugo for the final battle.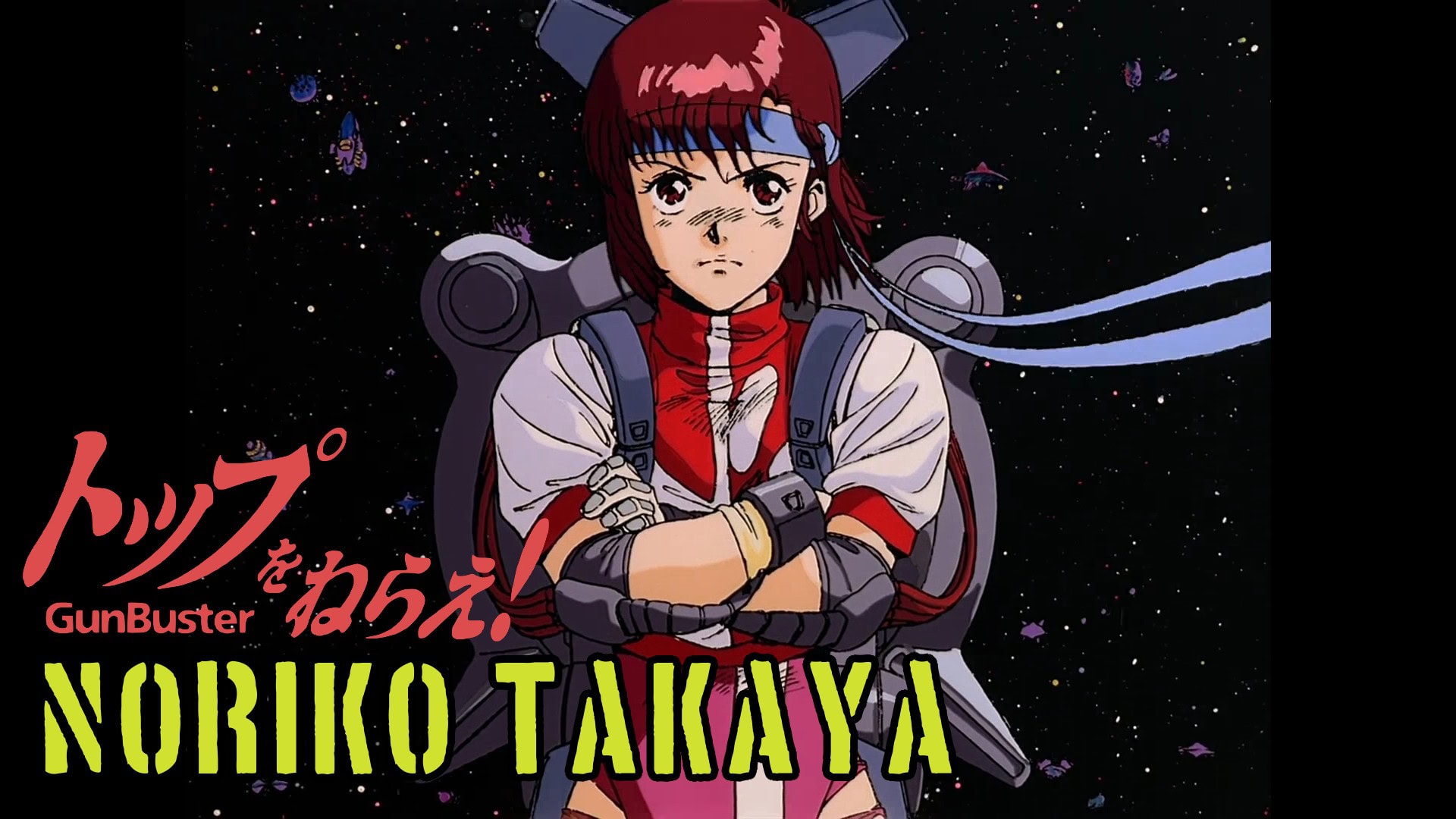 The girl that stand shoulders-to-shoulders with the most hot-blooded men out there. Noriko Takaya is a sweet girl but also a complete badass when piloting humanity's strongest machine – Gunbuster.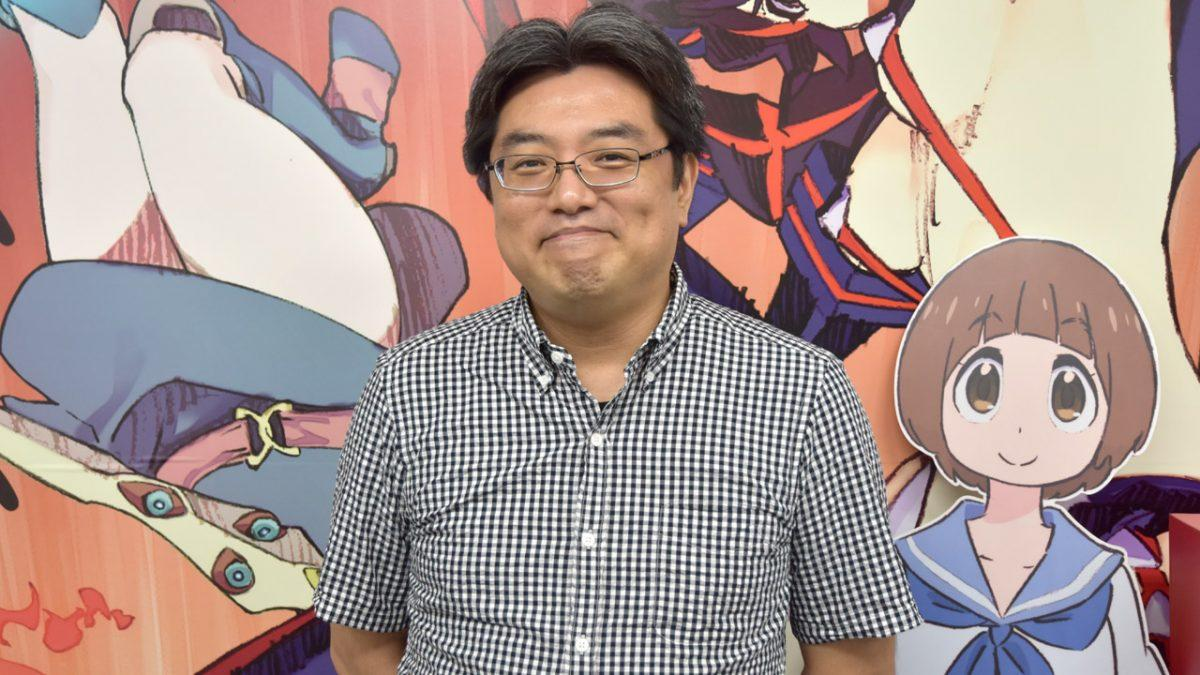 Do the impossible! See the invisible! The person whose animated vision exceed all boundaries – the Director that gave us the "soul" of Trigger – Hiroyuki Imaishi!