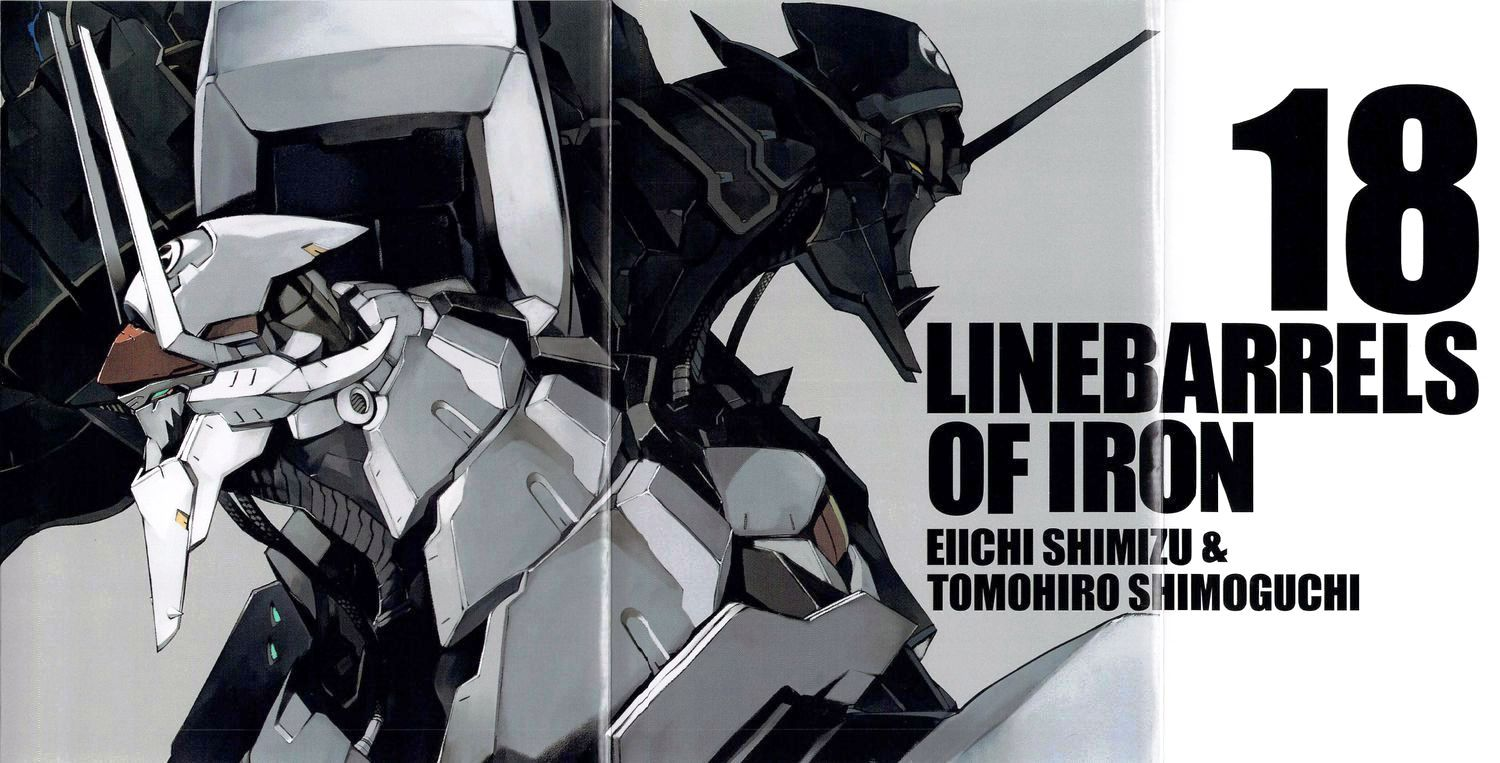 Series Recommendation: Kurogane no Linebarrels [Manga ver]
Mecha is a very visual genre, we love seeing giant, medium and small robots in action on the screen, executing cool attacks and manoeuvres. Which is why anime or games with animation is usually the go-to for mecha fans, and other media are not as favored. However, there are cases where the still drawing exceed an animation's quality, giving us a better experience overall. And that applies to Kurogane no Linebarrels – aka Linebarrels of Iron – a manga that take the absurdity of mecha to the next level!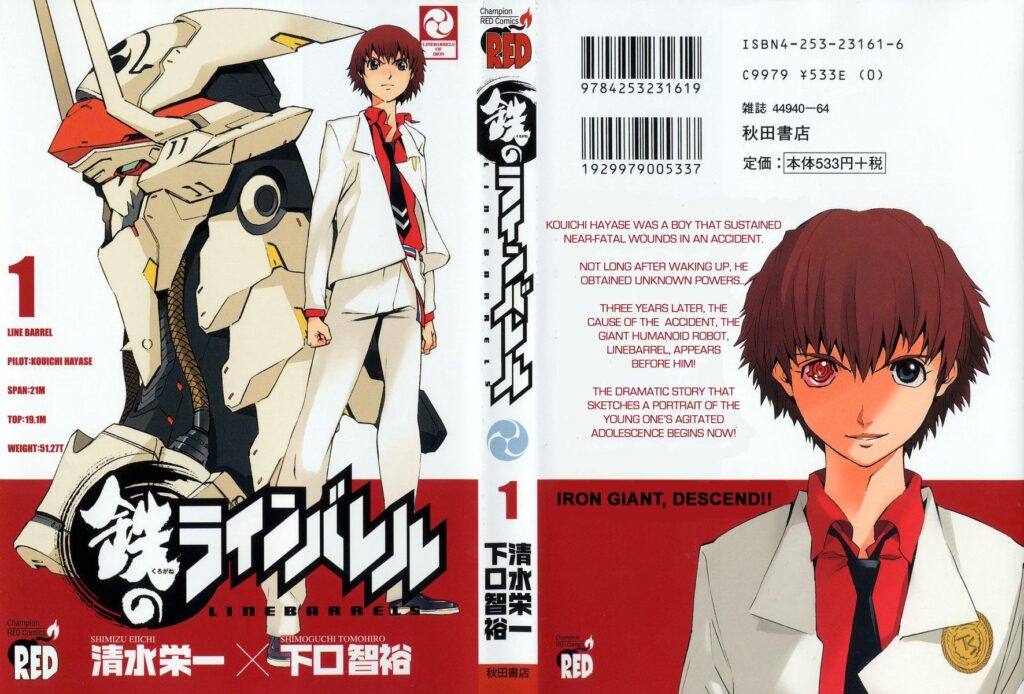 Linebarrels is a manga written and illustrated by the famous duo Eiichi Shimizu and Tomohiro Shimoguchi. They are also known for Getter Robo Devolution as well as the ULTRAMAN manga (where they equip Ultra Suits). The story of Linebarrels follow a boy named Kouichi Hayase – who was a crybaby and was bullied a lot by delinquents, always having to hide behind his friend Yaejima. Kouichi thirsts for power – and one day it came to him…at the cost of his life. A giant robot crash-landed right on top of him, which should have killed him outright. However, he was resurrected by the mysterious robot called Linebarrels and became its Factor. Now, holding immense power in hand, Kouichi tries to have a go at being an Ally of Justice – protecting the weak and punishing evil. However, he will soon come to face what "true" Justice really means, and what "true" Evil is capable of.

+ Plot: Linebarrels started out with a very typical premise of a weak protagonist gaining power through some incredulous event. However, it mixes in some unique stuff like having the protag actually "died". Furthermore, the protagonist is a mix of an idealist and a oblivious youngster. He was weak, always running away, but the moment he gained power, he became self-centered, arrogant and a show-off. Usually, we don't see mecha protag having that psych development, they are either righteous from the start, or is, well, a scaredy-cat, one extreme or the other. Having Kouichi going full "Bully Maguire" after just a few minutes is very interesting and setup a great basis for his development.

Throughout the story, Kouichi grew alot and came to understand what the "Justice" that he should really stand up for means. It's not the puny "kick the bully's asses" sorta Justice that he has always envisioned, but it's something far larger than himself and others. He realized that after coming face-to-face with the truth of the world, the truth of mankind and many other things. From such a cringy and edgy start to the greatest hero of all time – a very realistic yet grand journey that isn't usually depicted elsewhere.

For Kouichi to reach the point of maturity and transform his ideals, of course we can't exclude the supporting cast, most importantly his "soulmate" Emi Kizaki. Every hero needs a princess, but Emi isn't just simply a princess. She helped Kouichi see himself for what he truly is. Is he a hero? or just a kid with a giant robot playing saviour? Emi is very crucial in Kouichi's development, but she isn't simply just a plot device – but has her own arc and development as well. Eiichi Shimizu did a very good job fleshing out a lot of the supporting cast, giving them their moments when they need it the most and when we least expected it. He's famous for going in ridiculous and absurd direction with his story, but thanks to that the manga isn't repetitive and boring, but it could also blow your mind quite hard and leave you confused for days!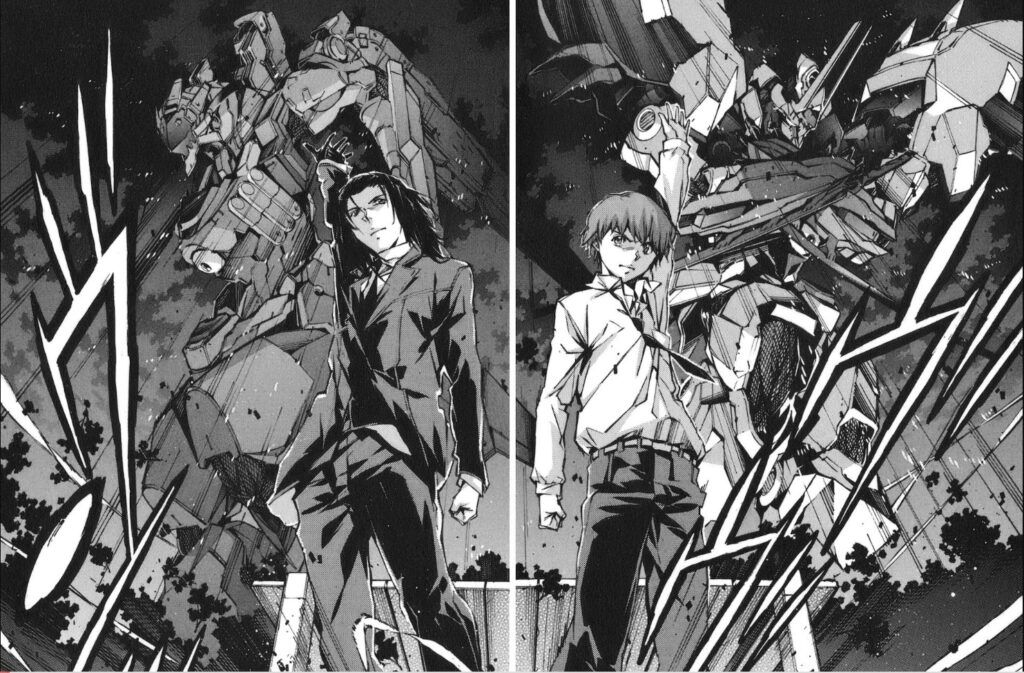 + Art: Tomohiro-sensei is really really good at making sketchy, rough edges look awesome and badass. When you really dissect his style, it's mostly consist of a lot of straight edges, and the details on certain panels aren't high, if not to say just straight up simple. But during crucial panels where the manga focuses on something, the level of details is through the roof. Of course, that doesn't mean he can't draw curves, he can draw all kinds of shapes, but he mostly utilize straight, sketchy edges to signify a very straightforward and decisive motion, making you feel the intensity and weight of said action. As I said, mecha is a very visual genre, and using manga to depict giant robots fighting rely heavily on the imagination of the readers being able to construct the scene in their mind. Thanks to expert use of shadow shading, motion effect and simulated lens flare, Linebarrels successfully conveyed the awesomeness of the Machinas.

+ Mecha Design: The mechs in Linebarrels are referred to as "Machina". Their sizes are varied but the main ones are usually about 20-25 meters. The authors really take a lot of liberty with the Machina's design, but still sticking to some fundamentals when designing the hero unit. The Machinas are basically tailored made to their own Factors/pilots, so you can pretty much treat them as their own unique super prototype/super robot. But there's one thing in common for all of his Machinas: N.O F.E.E.T. It has really turned into Eichii and Tomohiro's iconic design style. They really want to streamline their mechs as much as possible, going full Zone of the Ender on whatever they can.

The main mecha – the Linebarrel – is very reminiscent of a Japanese Samurai, with lots of armor plates that mimic a Samurai armor. Furthermore, the 3-way mitsudomoe symbols spread across the mech also suggest a strong tie to Japanese's mythology. I mean, to be fair, it uses katanas as its melee weapon. Also, the Linebarrel subscribe to the Wild Wurger school of storing katana on its forearm, which give it another unique and cool points. WHen you look at the Linebarrel (or any Machina) model outside of the manga, there are some parts that look a bit ridiculous if you examine it closely, but in the manga, by using clever angles and cutting off some parts of the Machina, they managed to show the Machinas as cool looking and menacing death machines.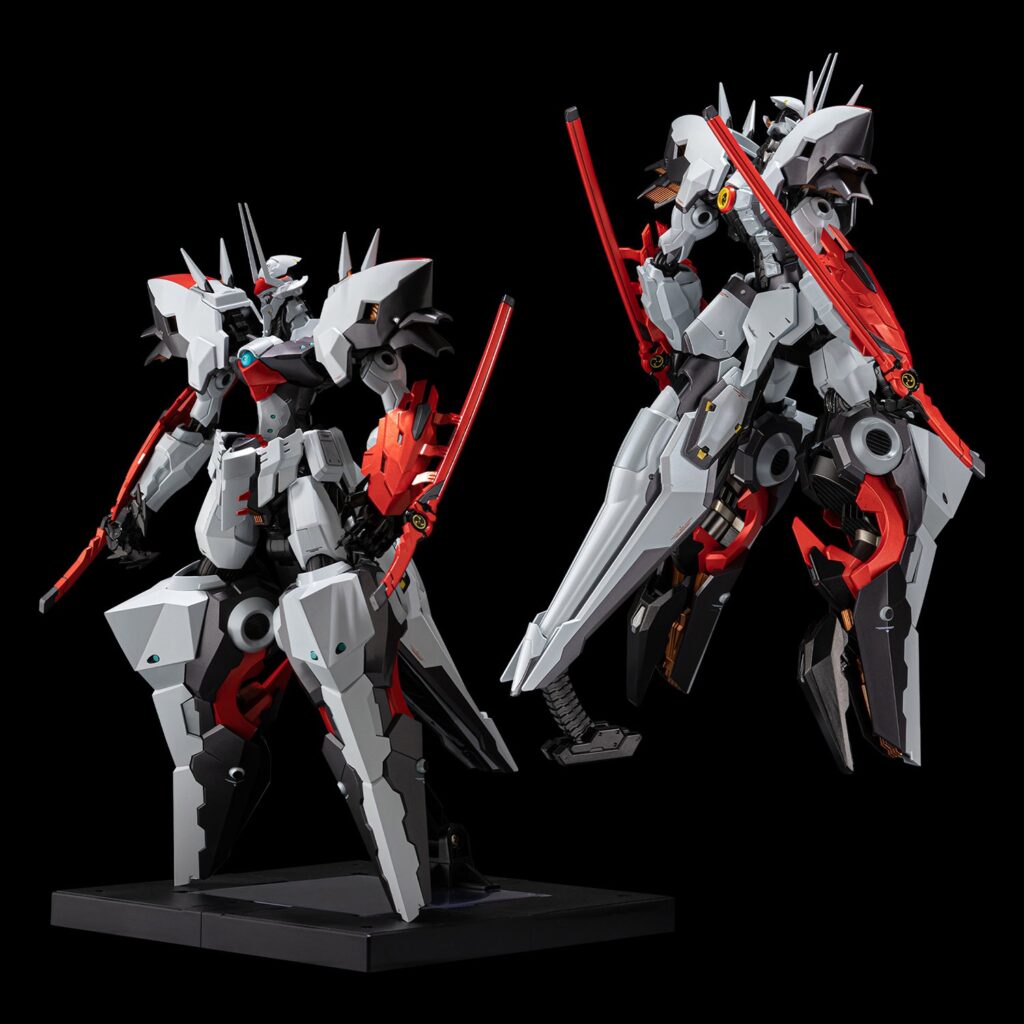 + Conclusion: Even though it has an anime-adaptation, the anime Linebarrels go into a different plotline after the first initial setup, which sorta divert back to the typical mecha mc development, whereas the manga take it a step further and create some mind-numbingly event that really put the characterization of the cast to the test. The Linebarrels manga is overall a much better experience – both visually and story-wise – which is very rare for series with an anime adaptation. Linebarrels is a really wild ride that will take you from one absurdity to the next – some that might even leave you question what the hell you are reading – but overall, it highlights the "heroism" that struggle for "true Justice" – and it is something that can only be found after a hard struggle – not just from falling into one's lap. If you can, look for the "Over Edition" of the manga – which feature an extended ending that will really cap off the series nicely!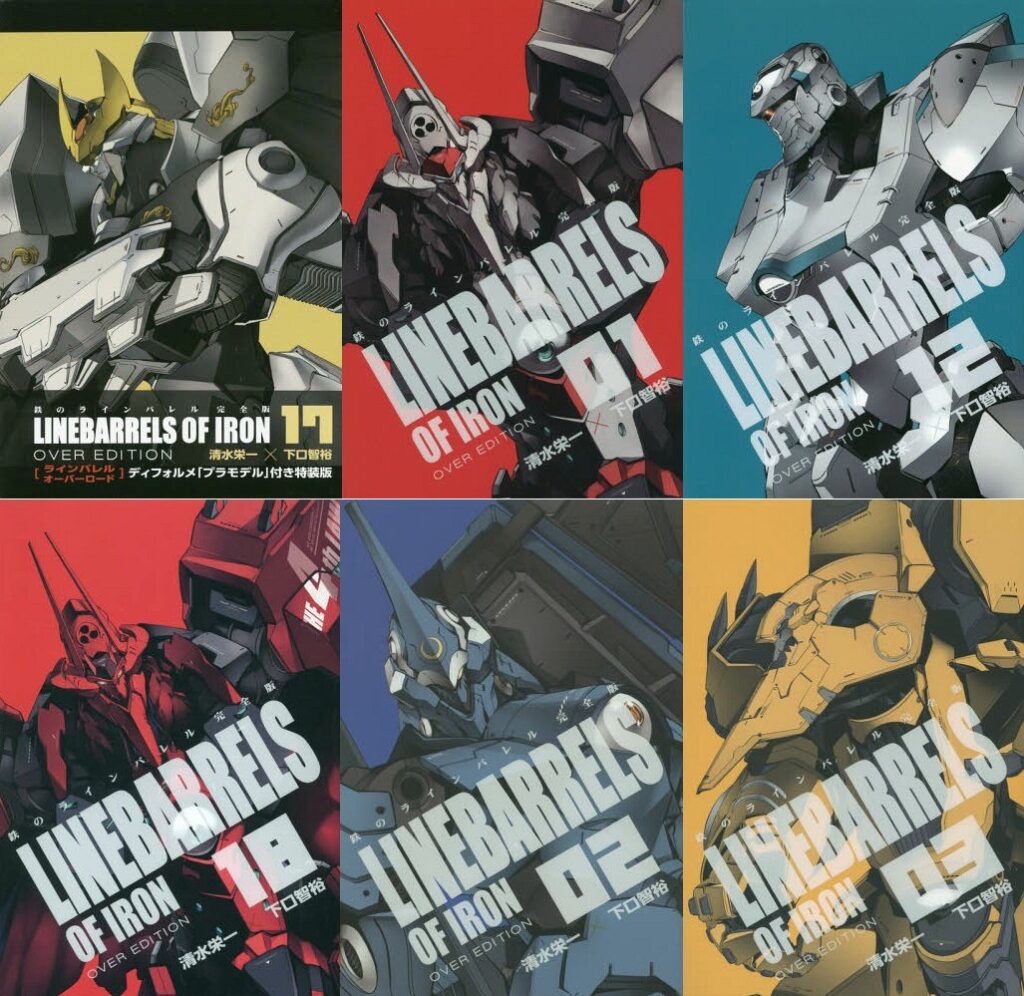 Check out more recommendations: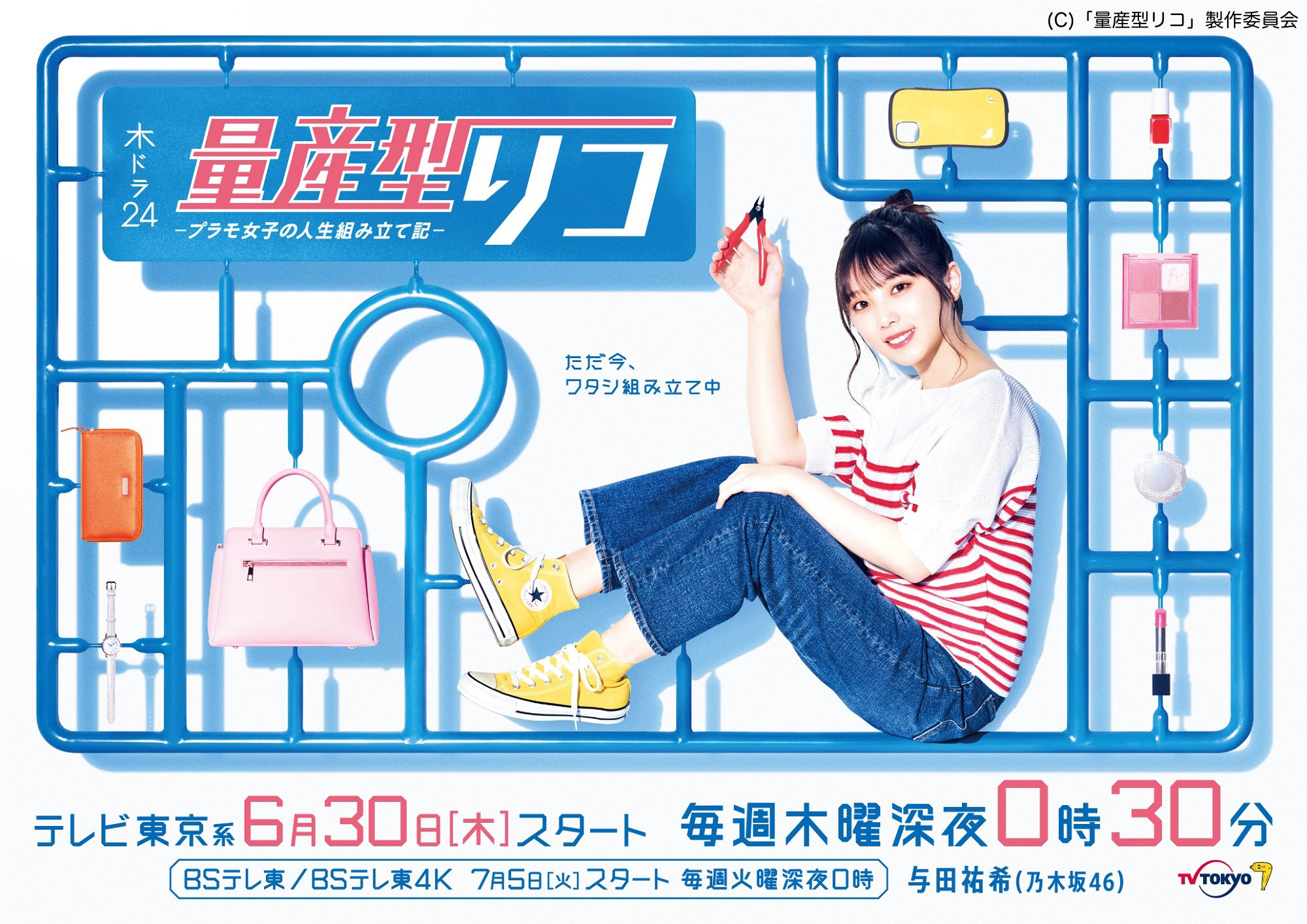 A series about building regular model kit, and using them to find inspiration in life. A very uplifting and chill series for mecha fans to change their perspective on their hobby.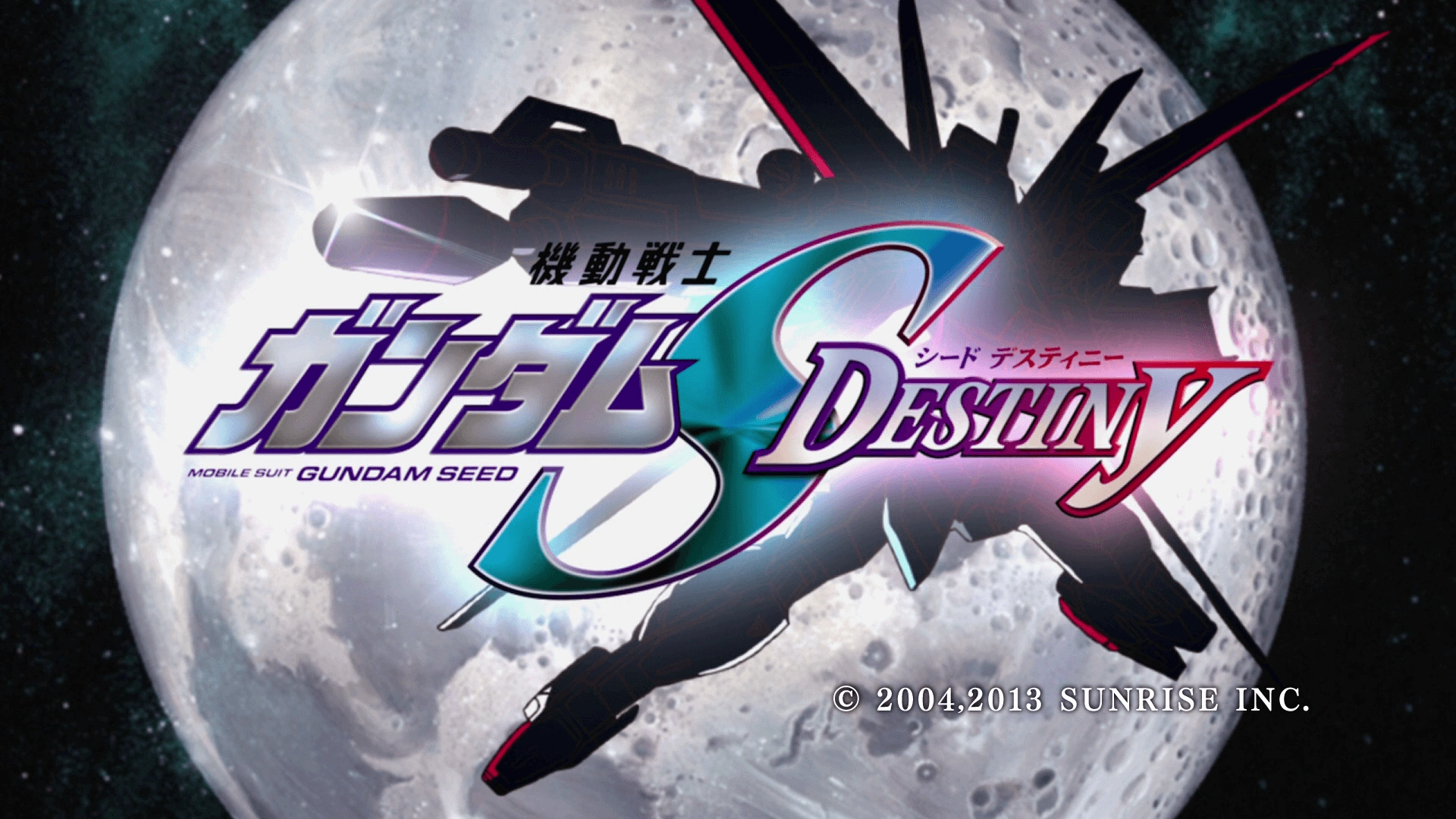 The sequel to SEED – a series that brought Gundam on top of the radar. Destiny is a sequel that earned both the intense love and hate within the fandoms.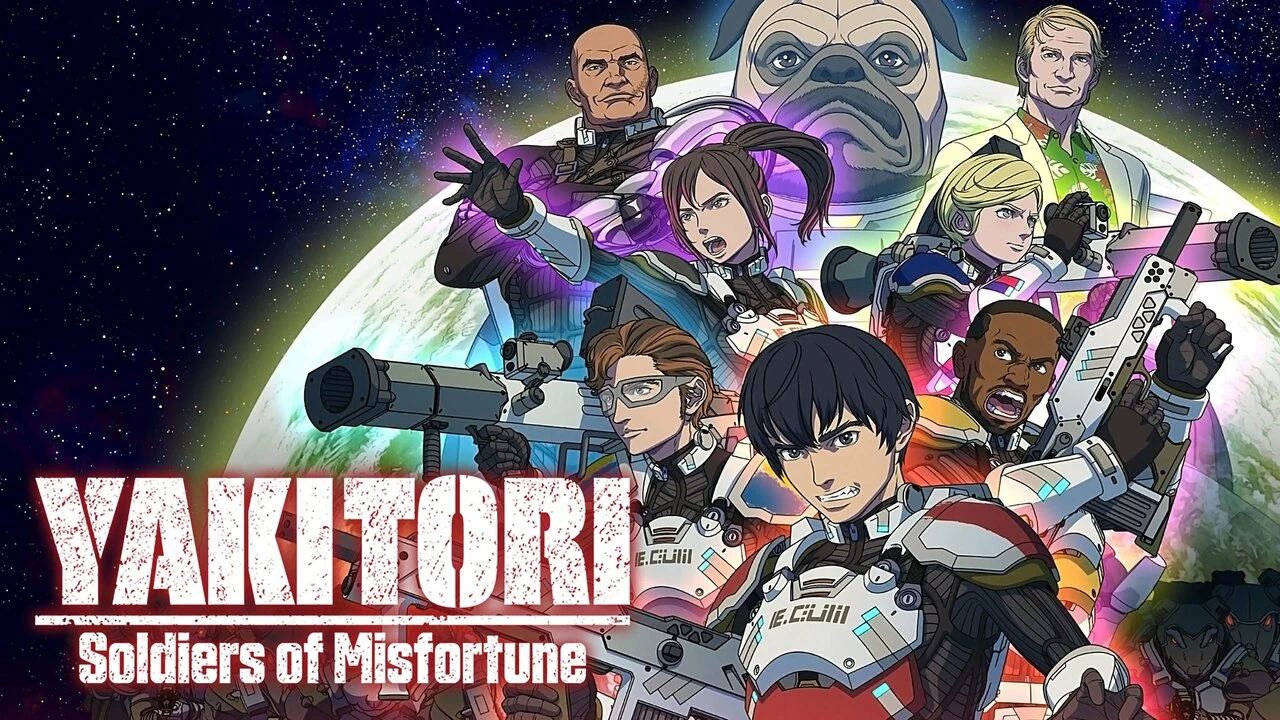 An anime adaptation of a sci-fi novel with the same name, Yakitori really stir up the scene with its unusual storytelling and animation style. However, the characters really hold the series up.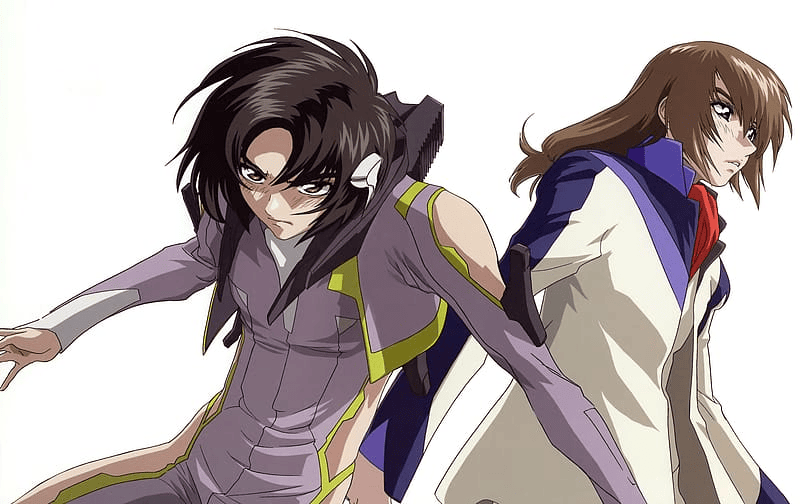 A Fafner novel written by Tow Ubutaka – the person who understand Fafner the most. Explore Kazuki's POV and his relationship in a way you've never seen before.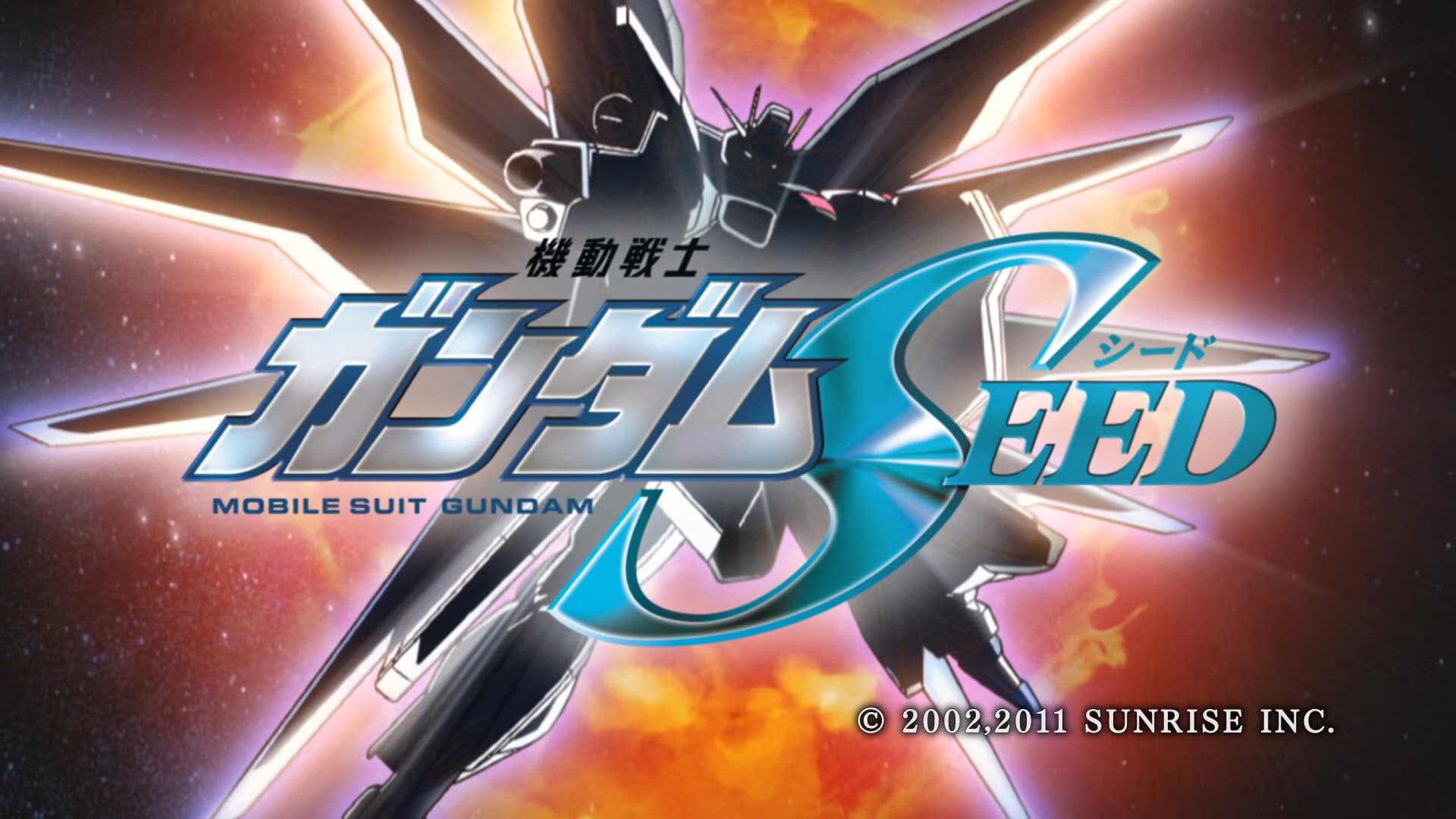 A new Gundam for a new era. Gundam Seed is one of the most popular modern Gundam series that has fans all around the world. And it also received much love from Sunrise as well.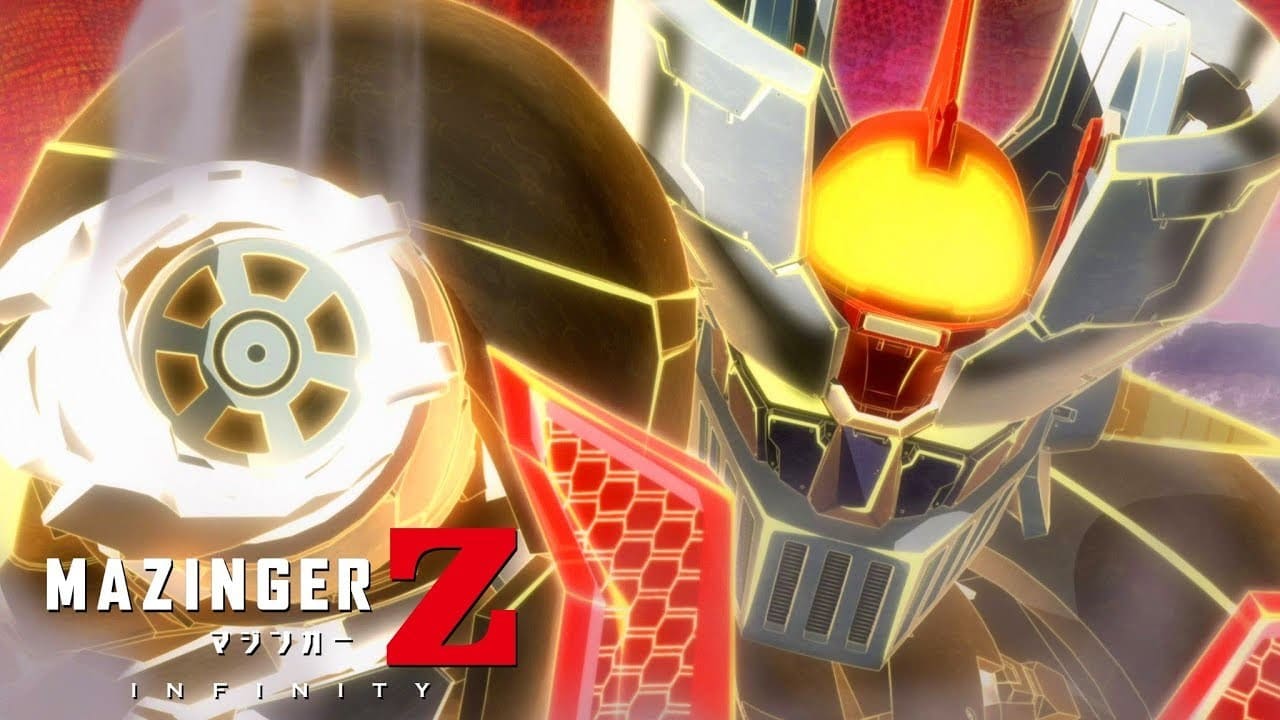 A love letter to commemorate the pioneer of the Mecha genre, Mazinger Z Infinity remind us of the conviction and justice that the Iron Castle had, is, and will stand for.

A badass and action-packed super robot series with an age-gap marriage between the two main characters. A hearth-throbbing and passionate tale about love and perseverance.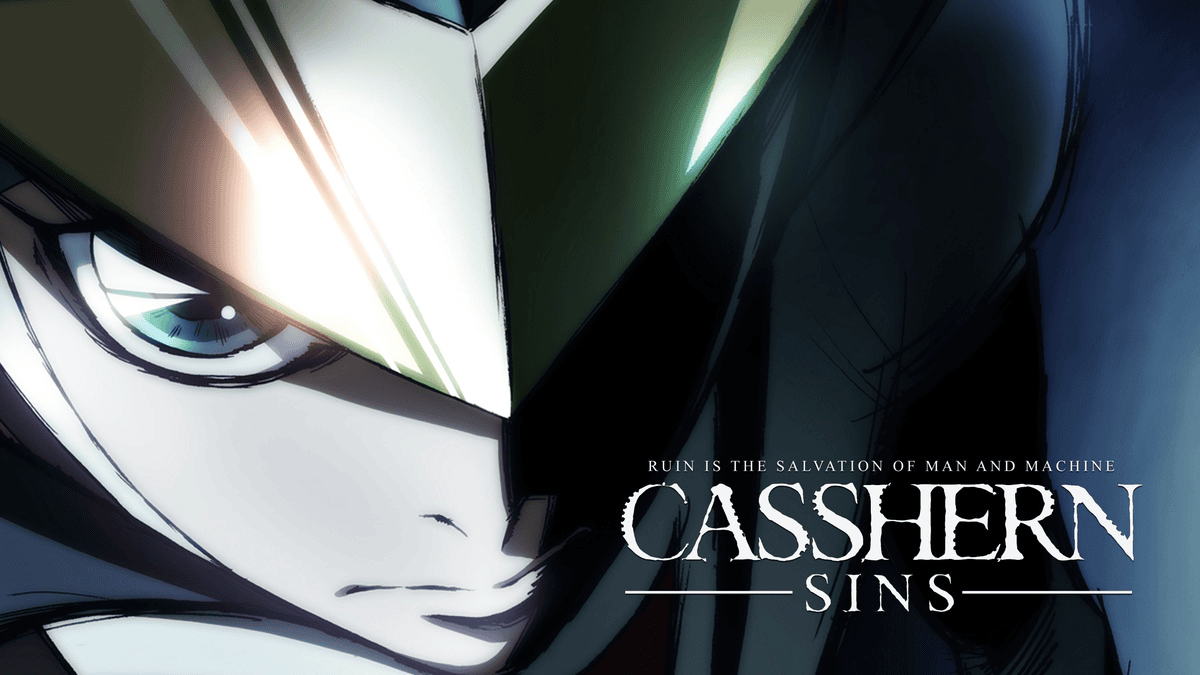 A new story of the boy who awoken a machine. Casshern Sins follow a conflicting young man in a world where life seems meaningless, yet everyone yearn for it anyway.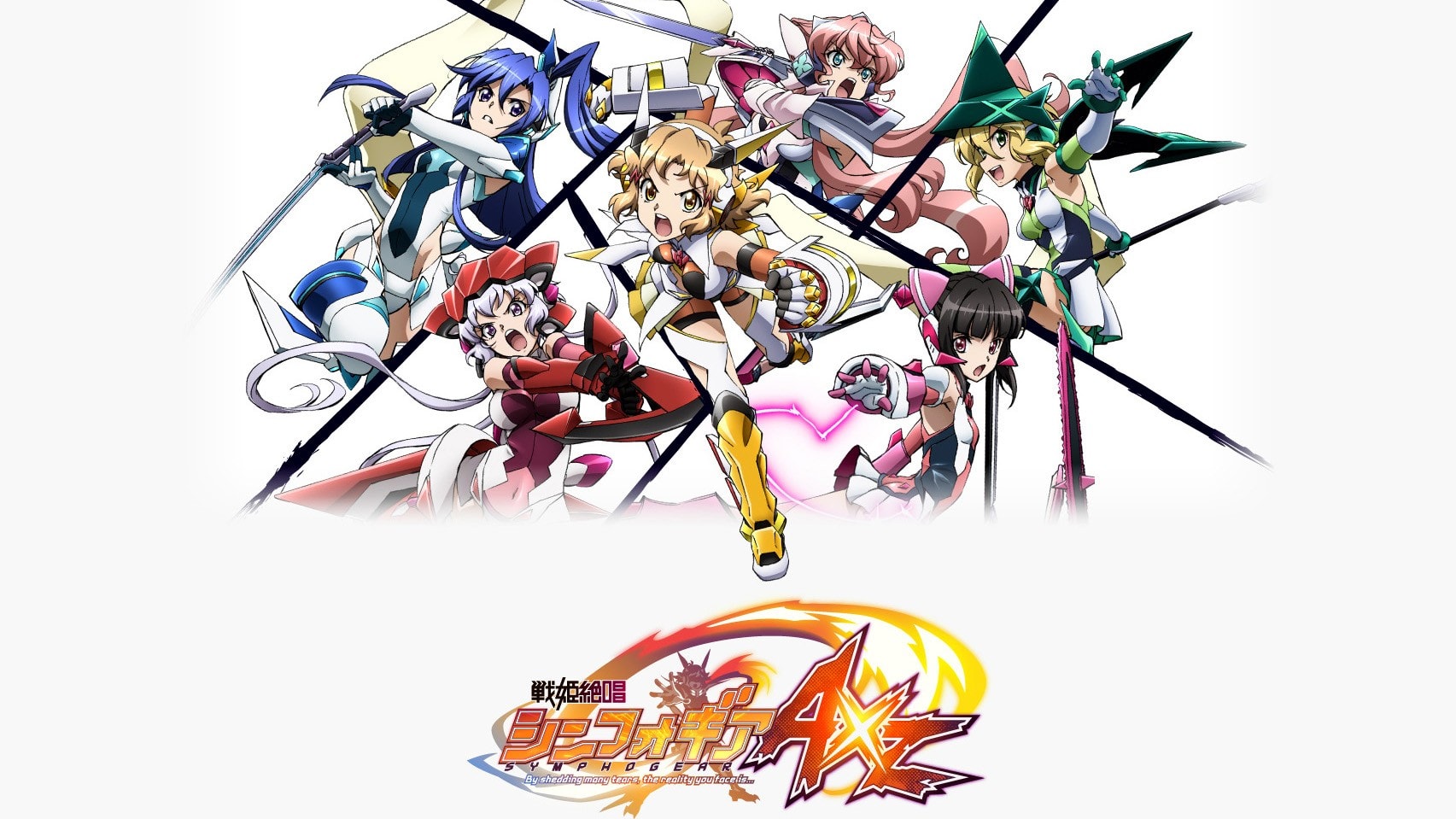 Just when things have calmed down, the Gear Users once again face an apocalyptic threat from a mysterious high order. This put Hibiki and her friends at risk once more.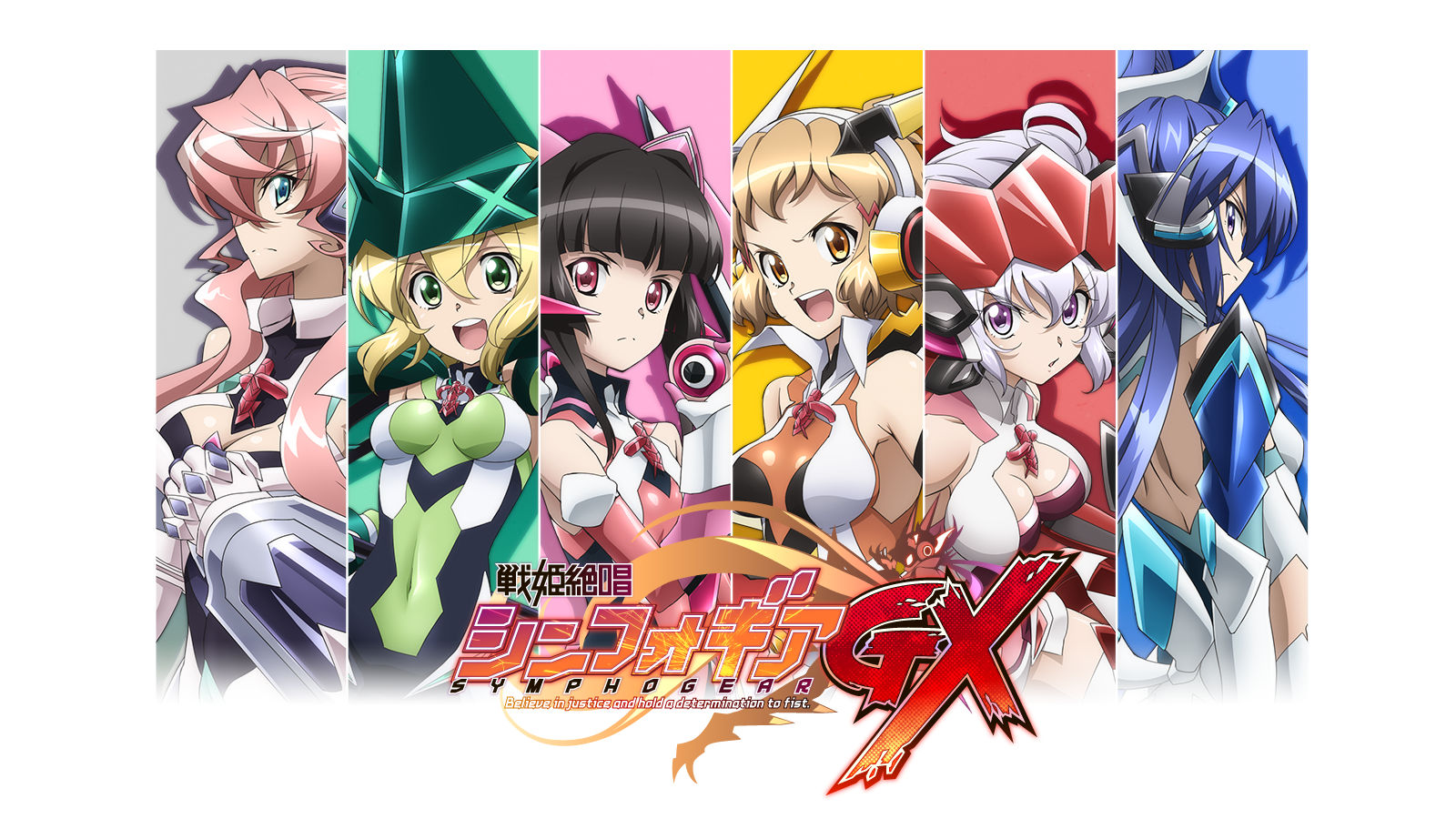 New threats emerged to threaten the world. But new allies also appear to bring the Gear's songs to a new level. A new battle await the girls!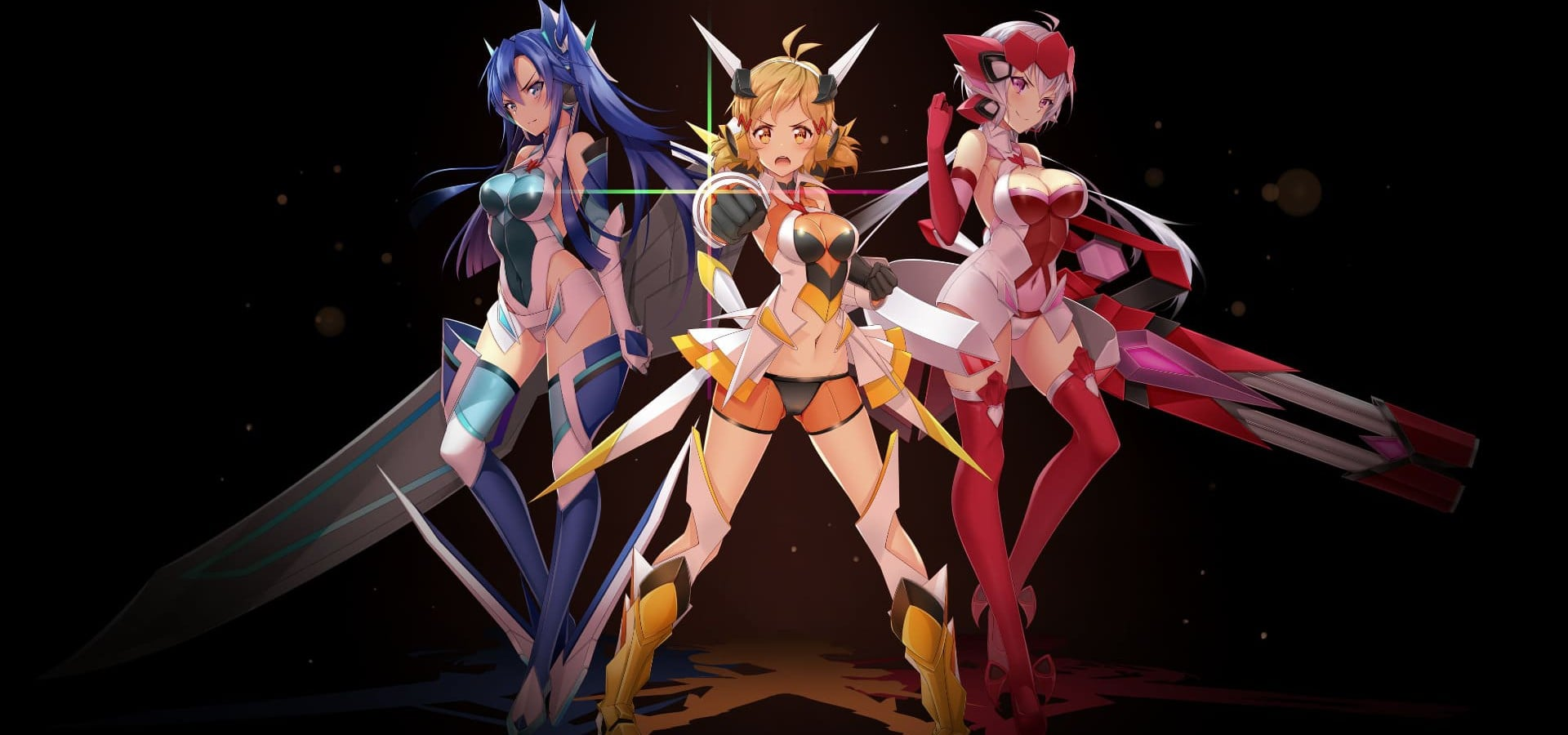 Mahou Shoujo x Tokusatsu combined with plenty of mecha references, Symphogear bring us an audio and visual experience that is just the beginning. of a great franchise.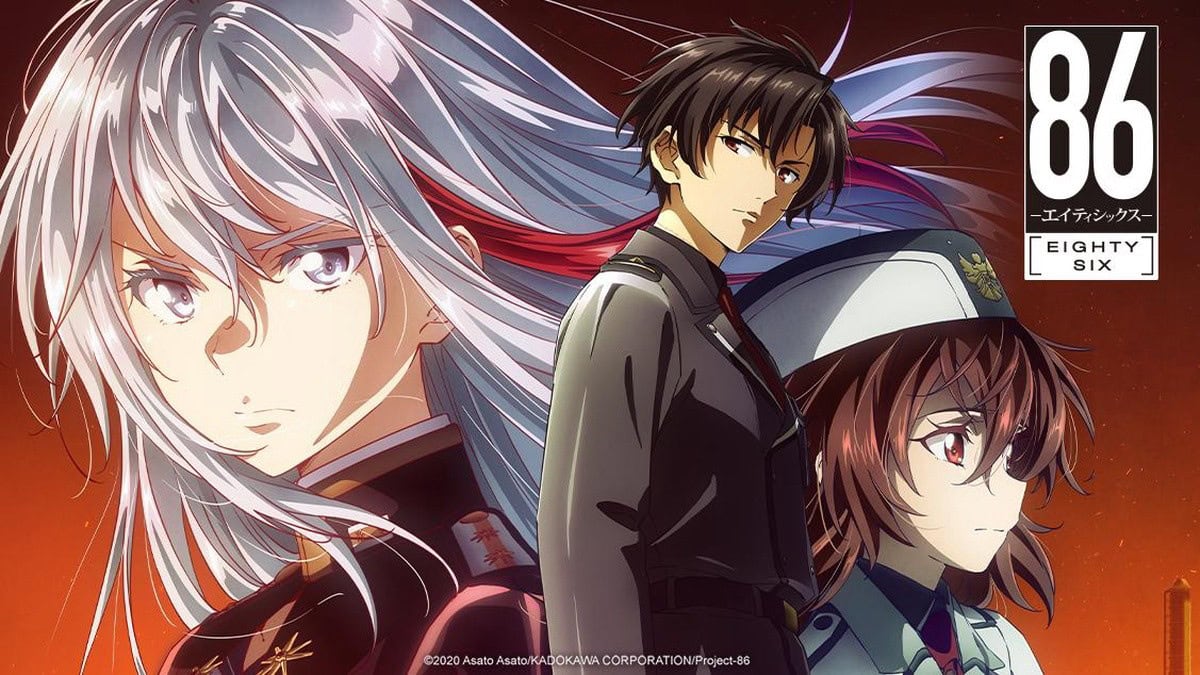 A new nation, a new story, a new battlefield. The reborn Eighty Six must choose between a life of peace or death. Will the Reaper be able to move on?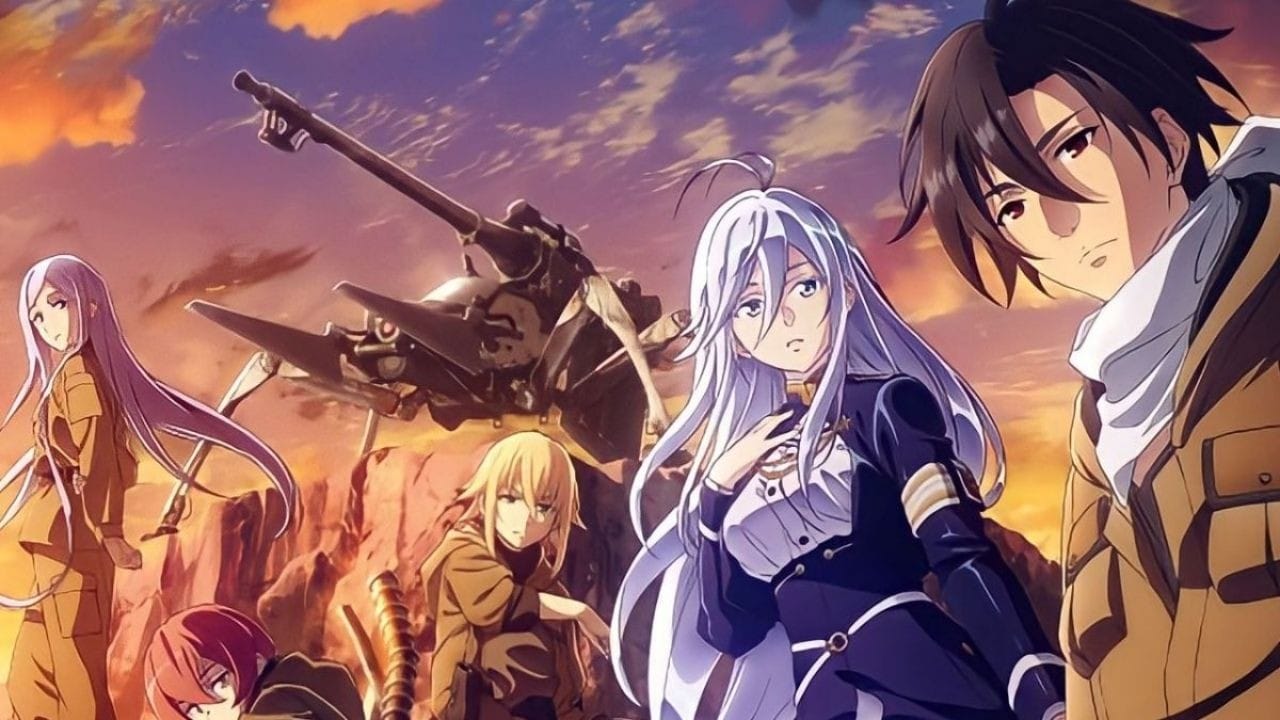 The depressing, gripping yet hopeful world of Eighty Six brought to life with A-1's adaptation. The vision of Asato receives a depiction so emotional like no others.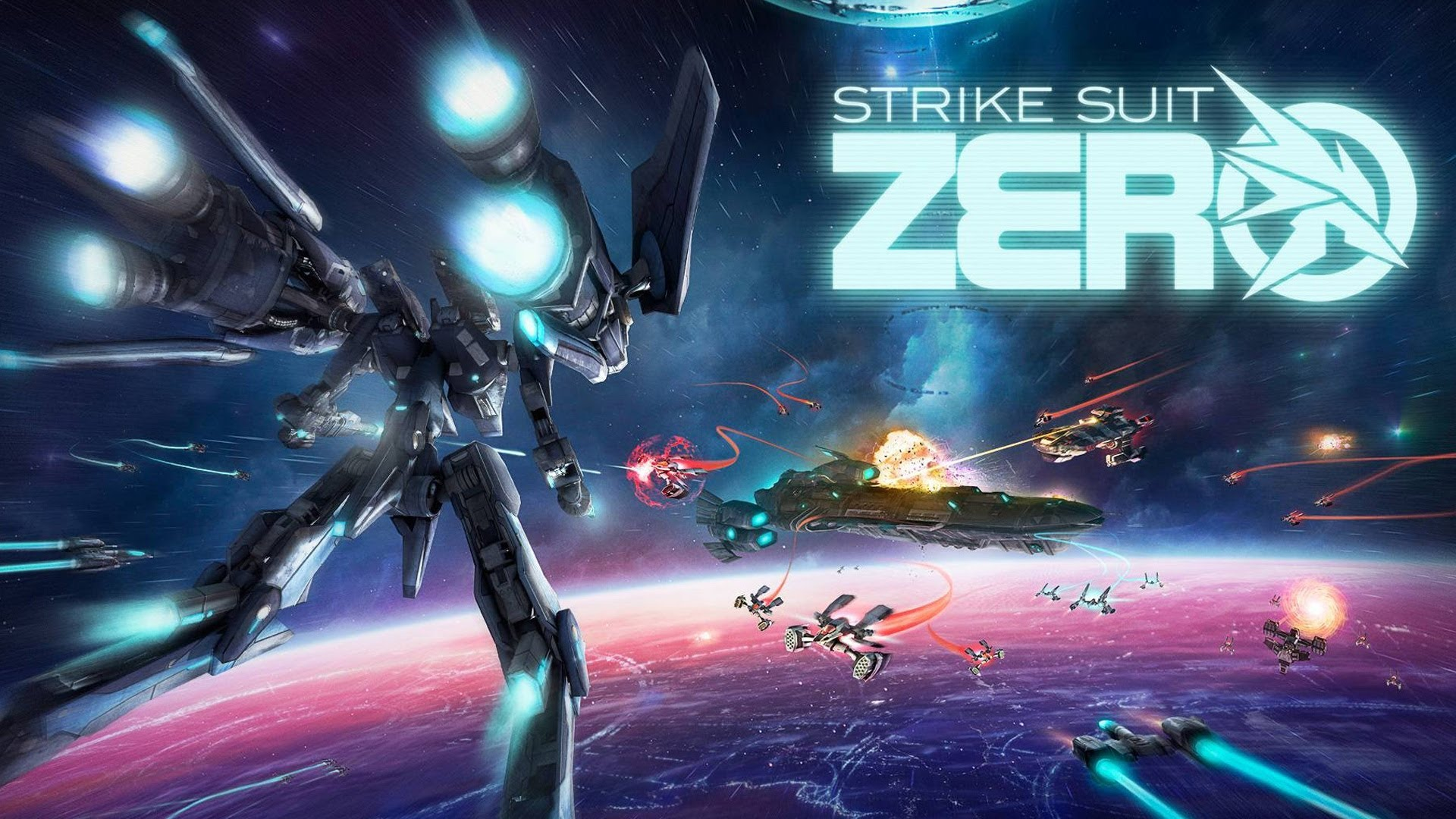 A fun dogfight experience with some mecha combat thrown into the mix, Strike Suit Zero scratches some of that Macross action game that PC gamer has been wanting.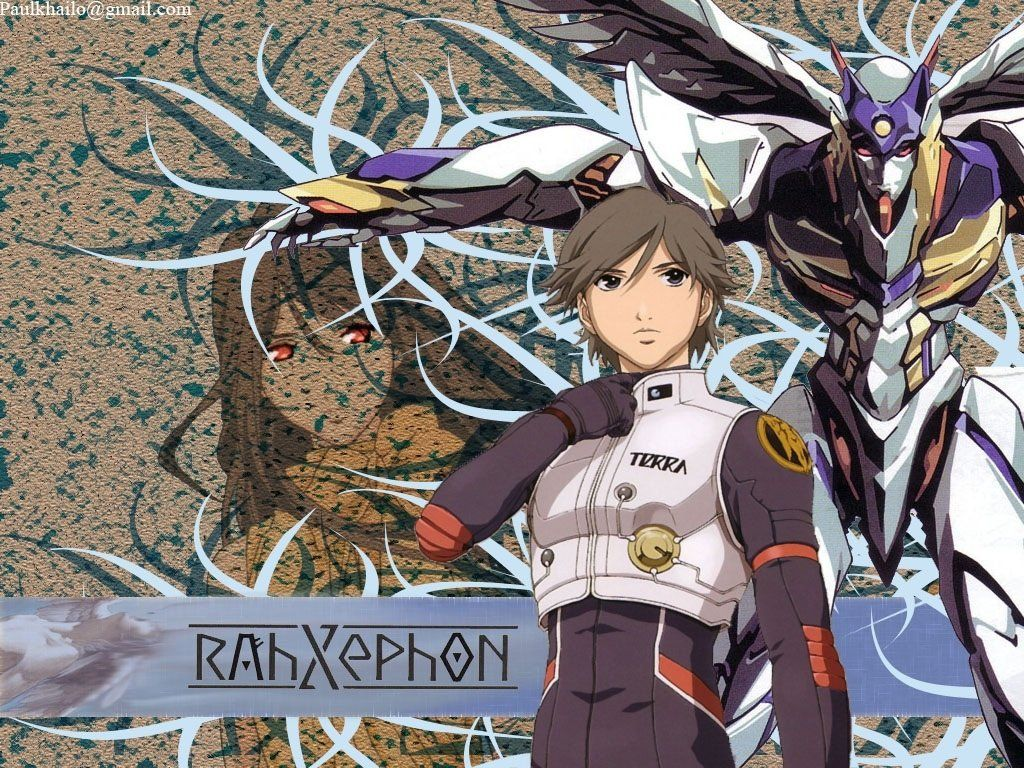 With his life completely smashed apart and turned upside down, teenage boy Ayato had to navigate a new world while being the key to control the winged giant RahXephon.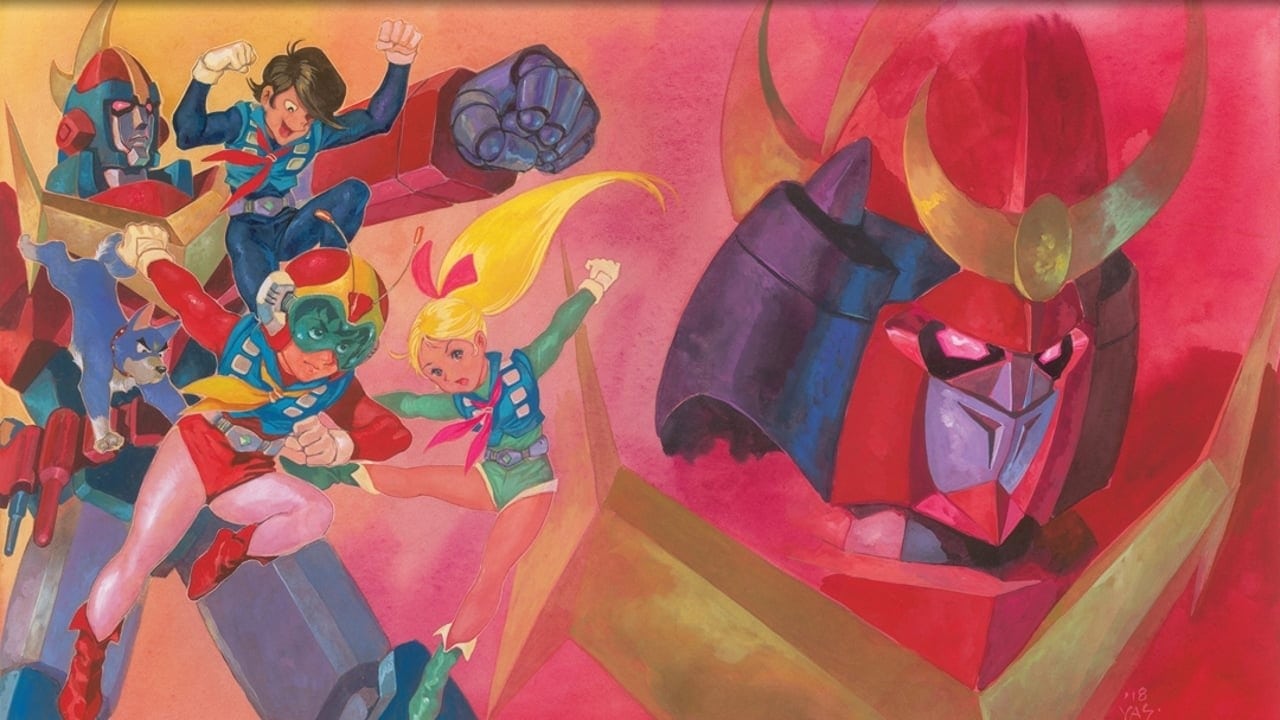 Not just your usual 70s Super Robot, Zambot 3 is more than just a battle between good and evil, but also about endurance, perseverance and the unyielding heart to do what's right.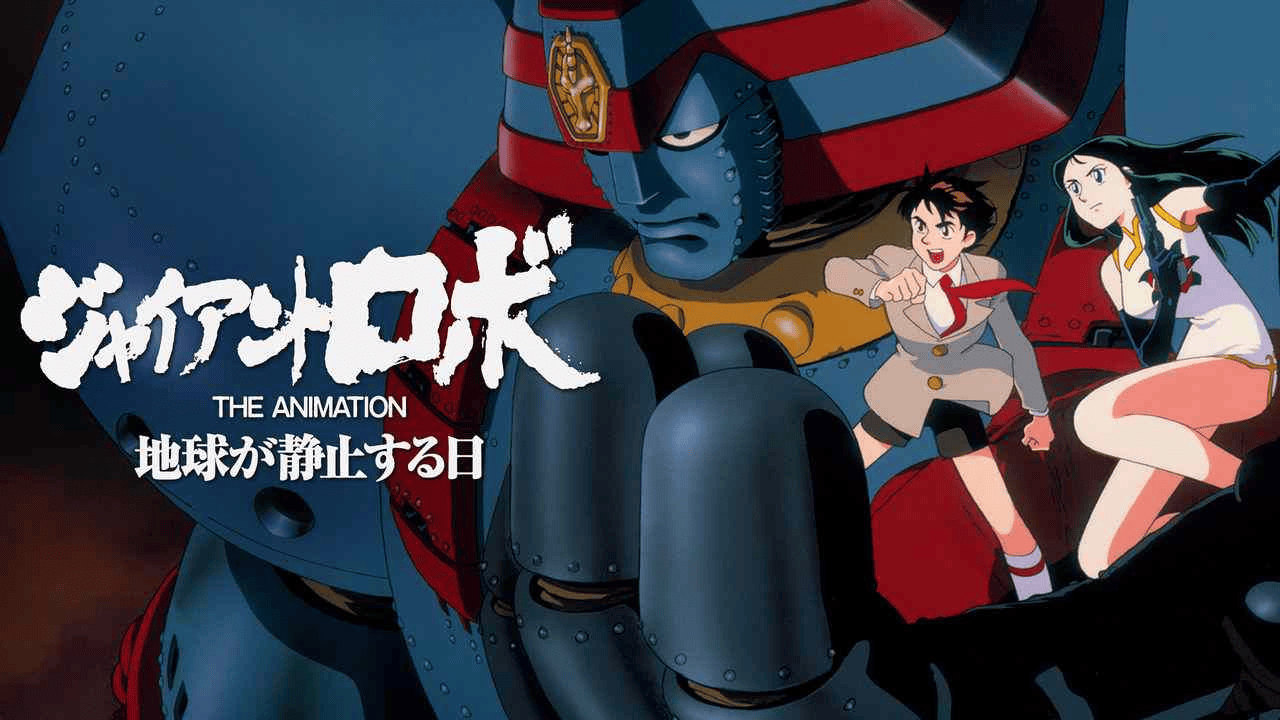 Expanding upon the original work of Yokoyama-sensei, GR: The Day The Earth Stood Still introduces a world where the supernatural and super-technology co-exist. And in the midst of that is a Giant Robo.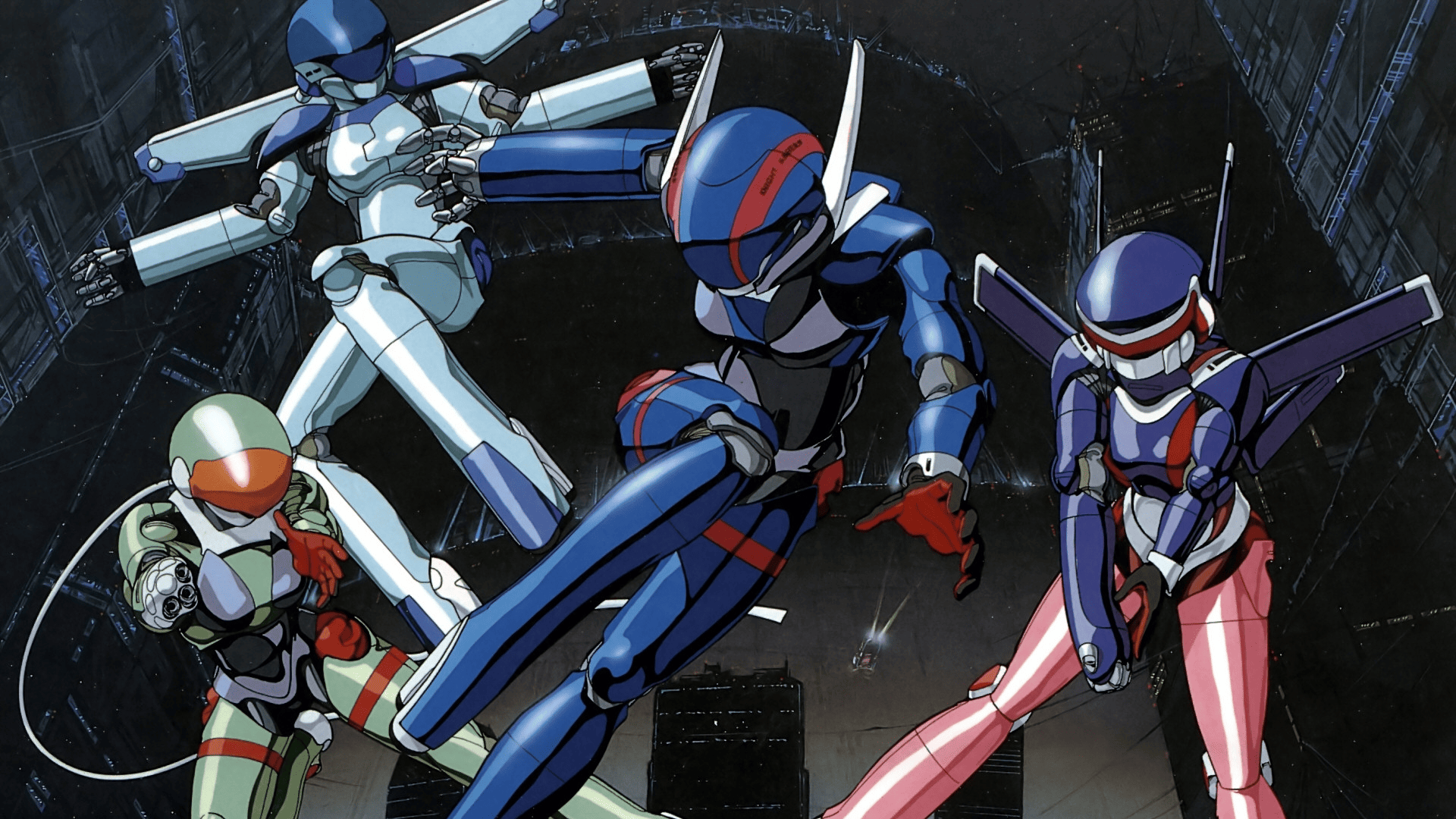 If you fancy beautiful girls cladded in sleek power armor fighting cyborg crimes, then Bubblegum Crisis is the choice for you, with amazing 90s cyberpunk dystopia atmosphere!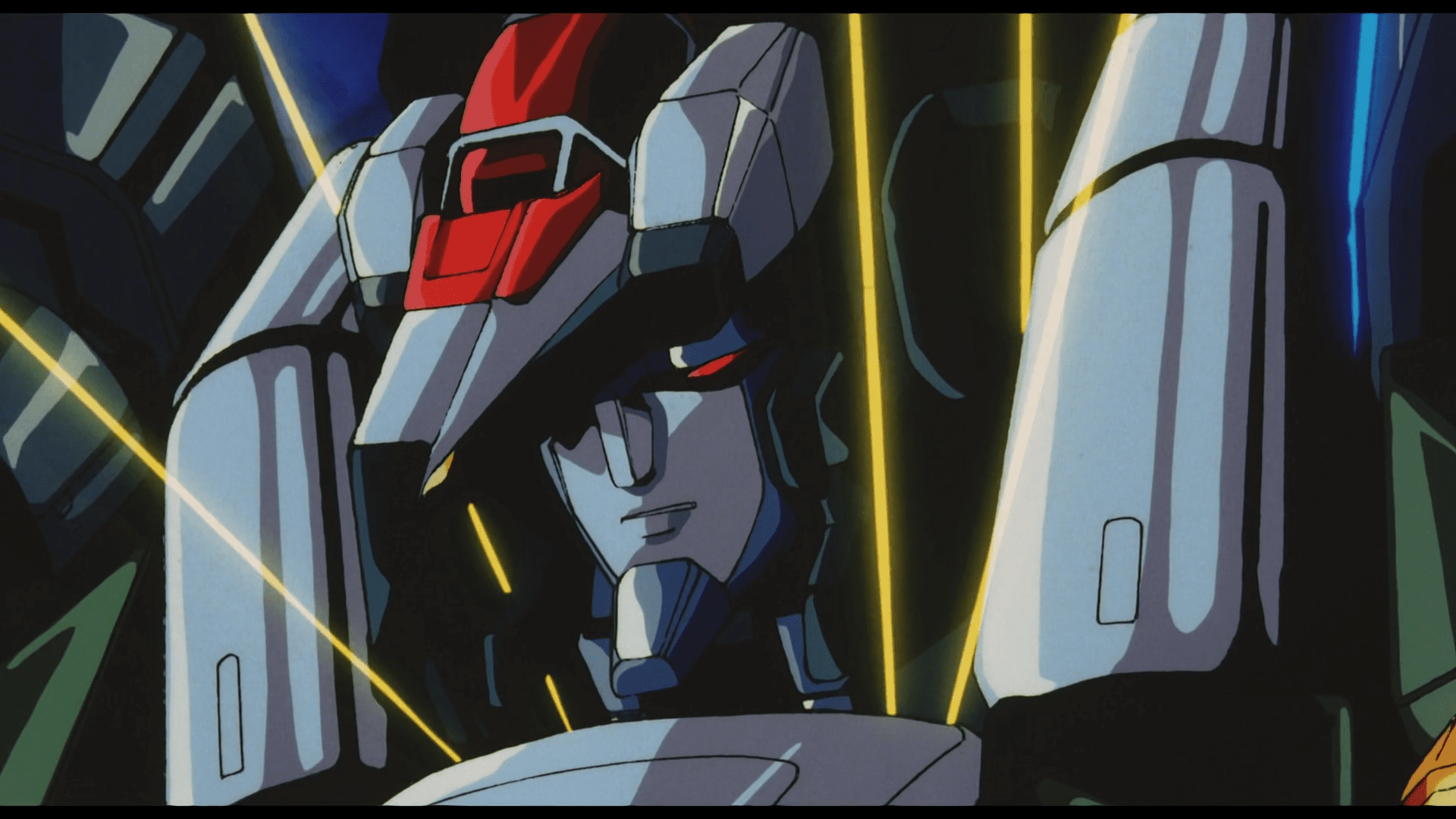 The Cyber Beast Force may have disbanded, but their burning hearts are still raging. Dancouga combines once again to fight an unexpected enemy. Is it human, or something else much more sinister?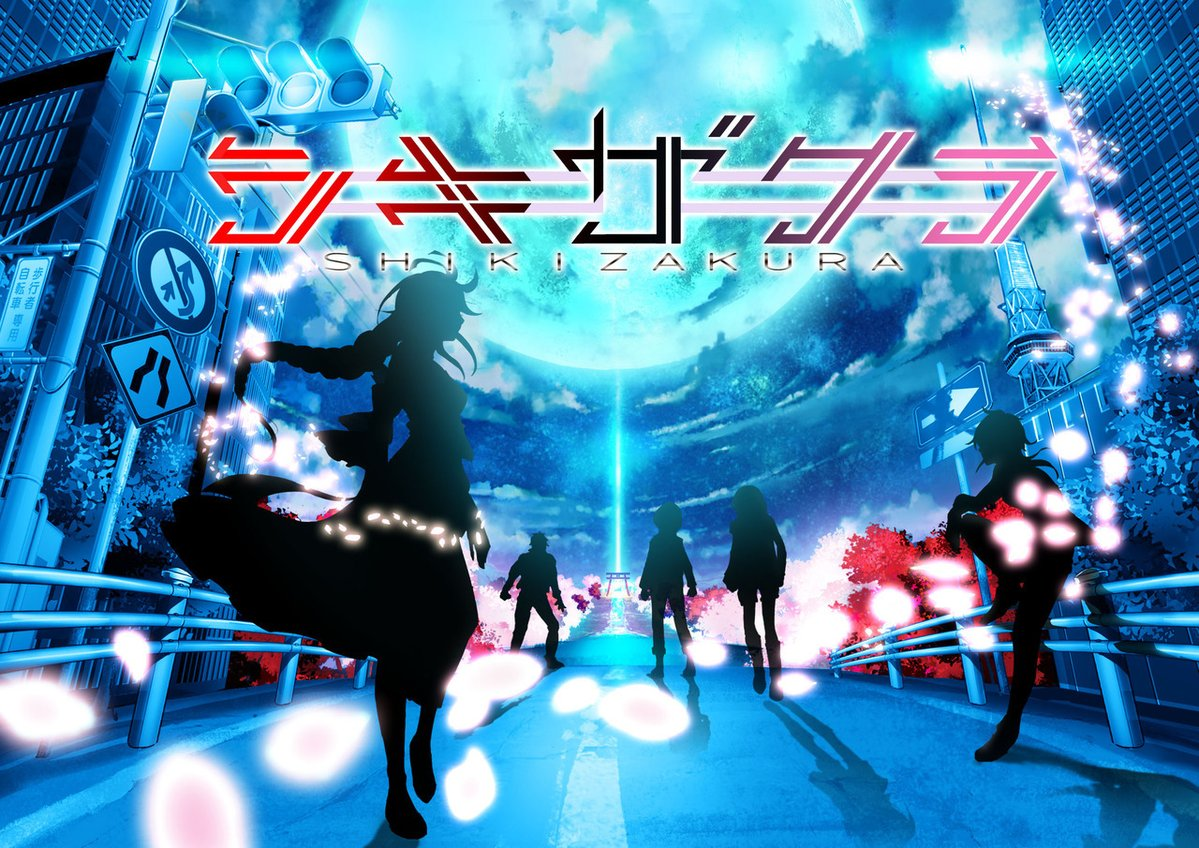 Suit up! It's time for some Oni hunting! An anime tribute to the Tokusatsu genre, Shikizakura show us the power of hope, willpower and compassion to overcome any darkness.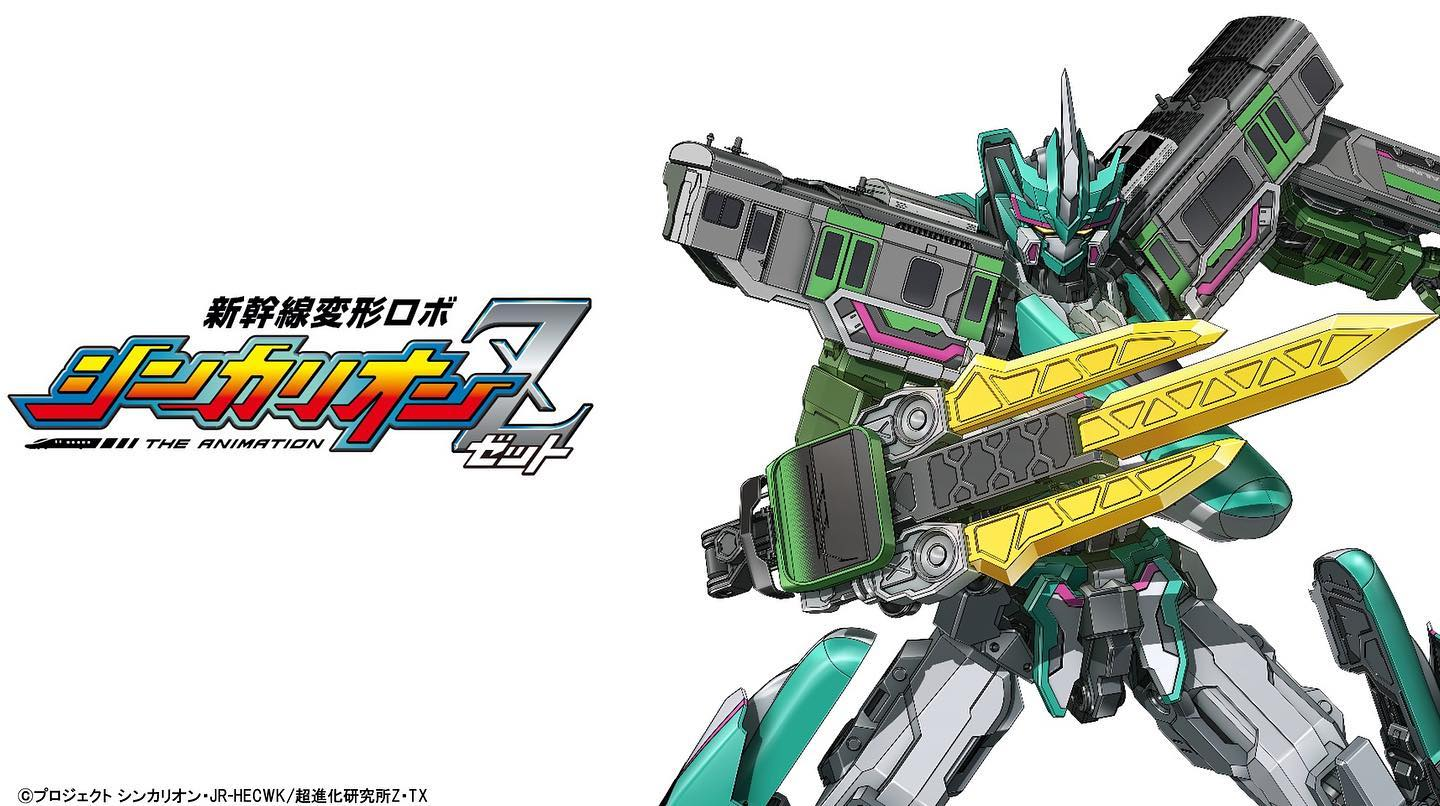 The bullet-train robot is back! Two young kids take on a new threat to protect the world. Shinkalion Z takes off after its predecessor and set itself apart from other Takara series.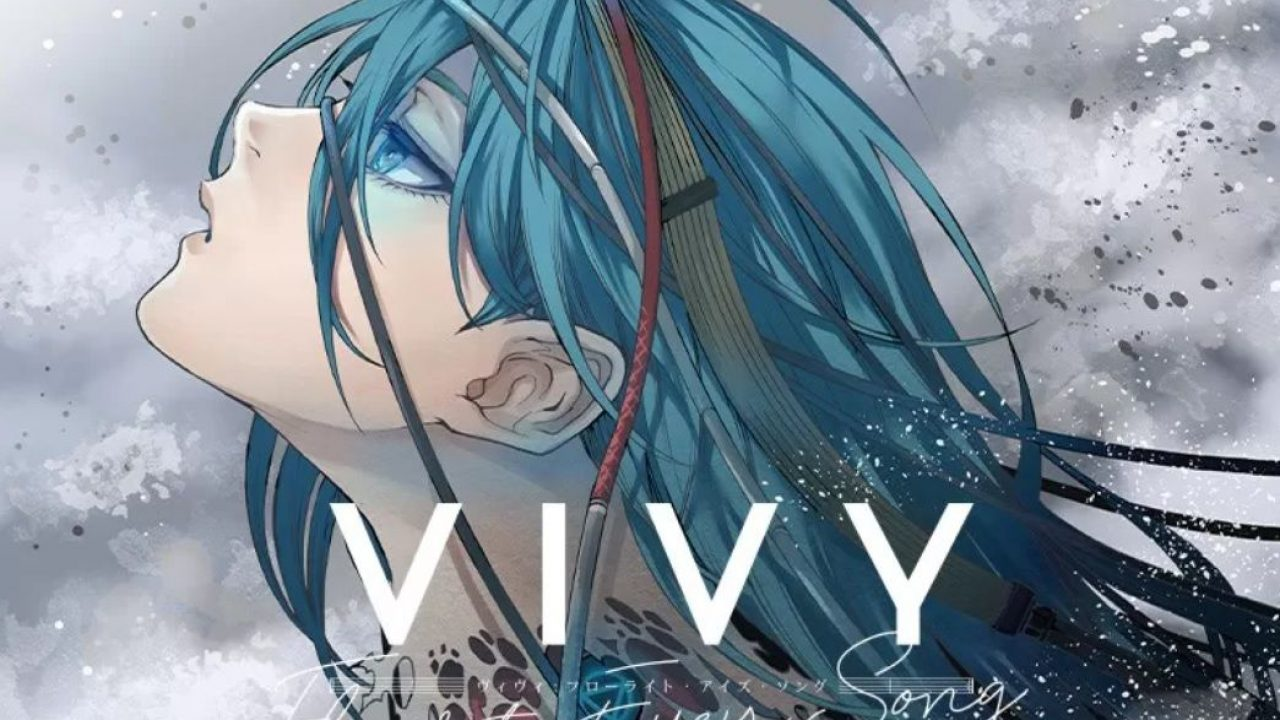 A song that rings during the apocalypse. Vivy is a bold idea involving a century of fighting and yearning. Vivy will bring your visual and auditory sense to the max!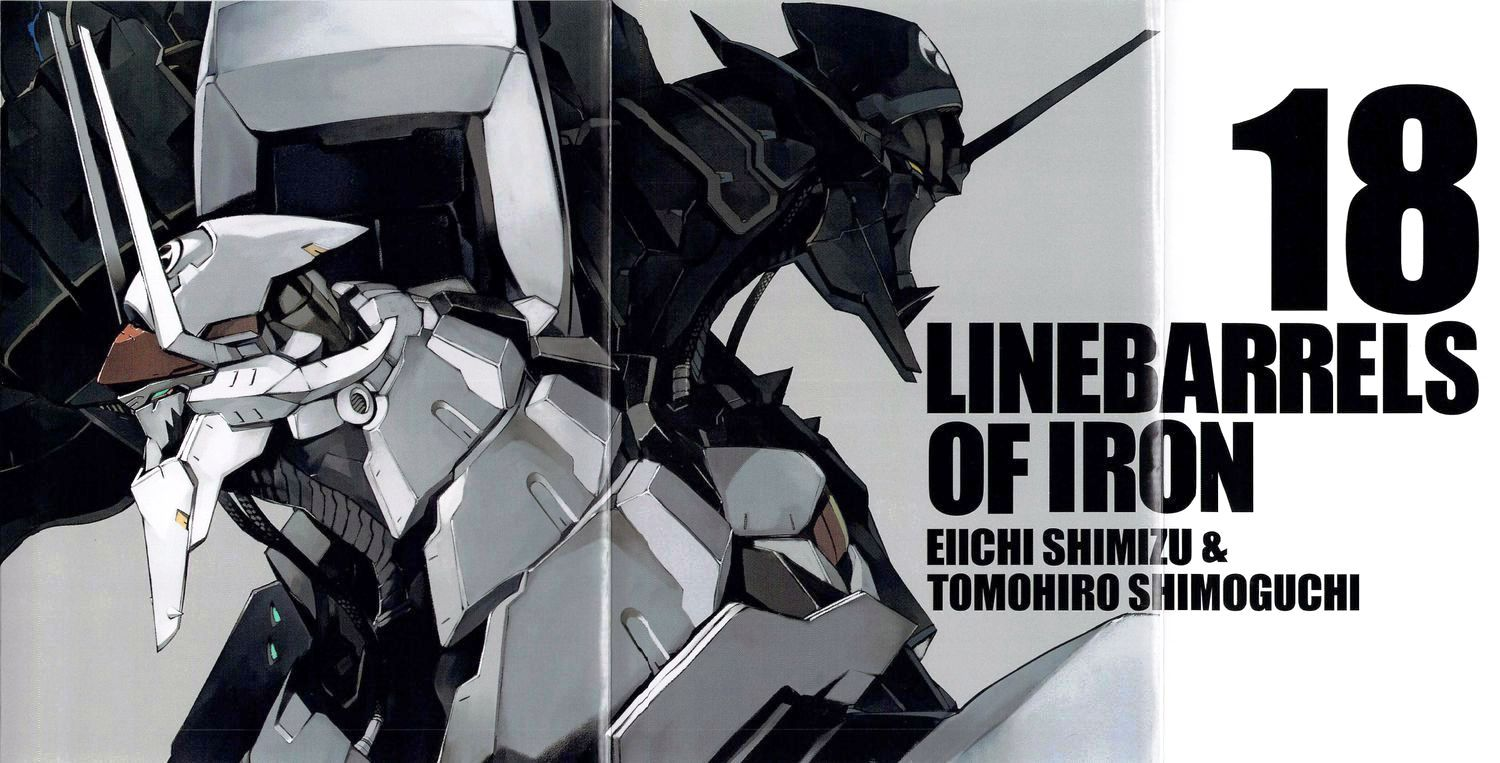 What is a true Ally of Justice? What kind of "Heroism" is worth fighting for? Linebarrels of Iron is a manga that you won't be able to put down!
Hot-blood, explosive and FIRE! S-CRY-ed tells a badass yet emotional adventure of two youths on their way to unravel the truth of a world changed forever.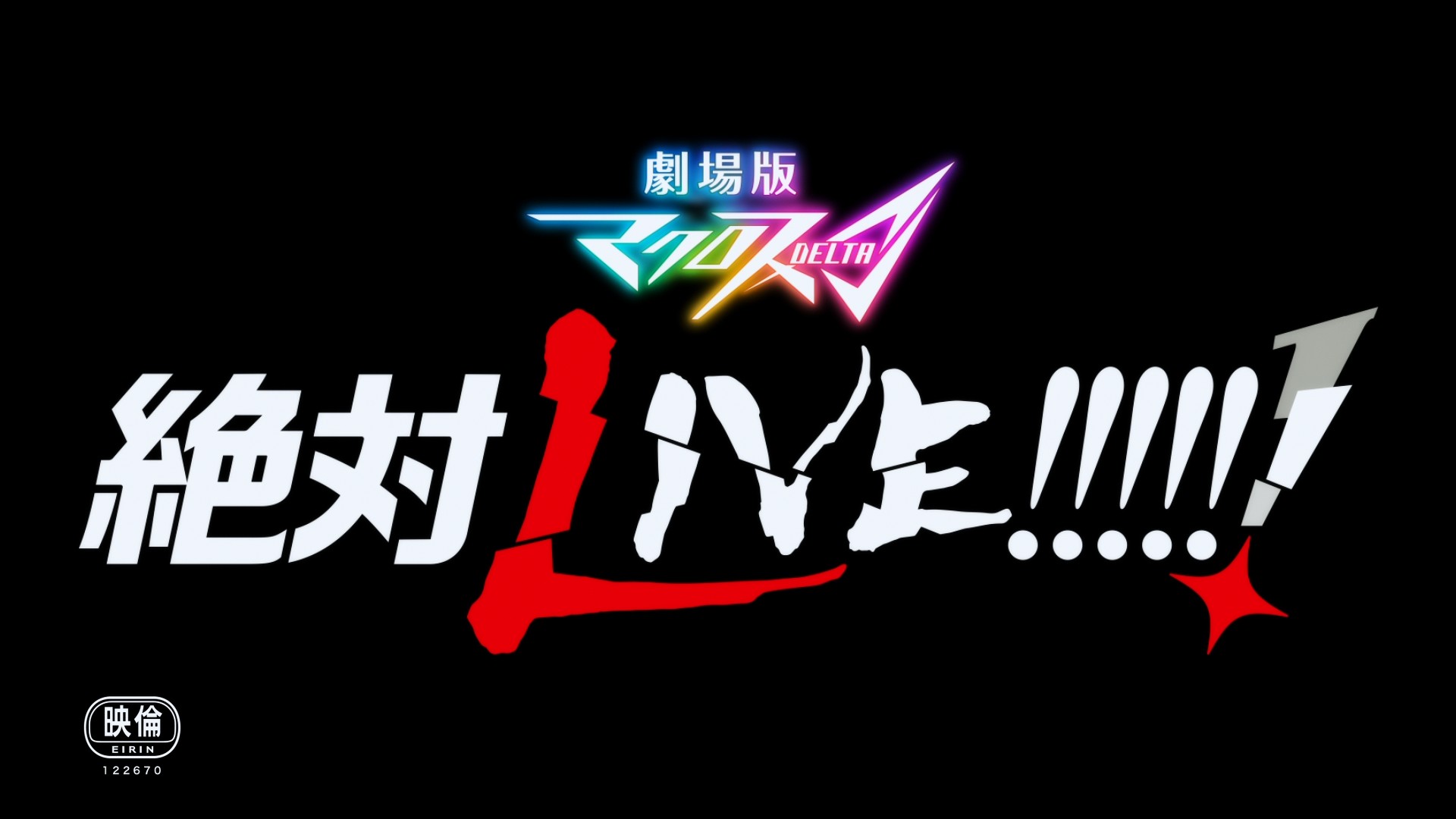 Absolute music, Absolute animation, and…Absolute LIVE! Macross Delta Zettai Live brought the emotional climax of Hayate and Freyja story to a breathtaking conclusion.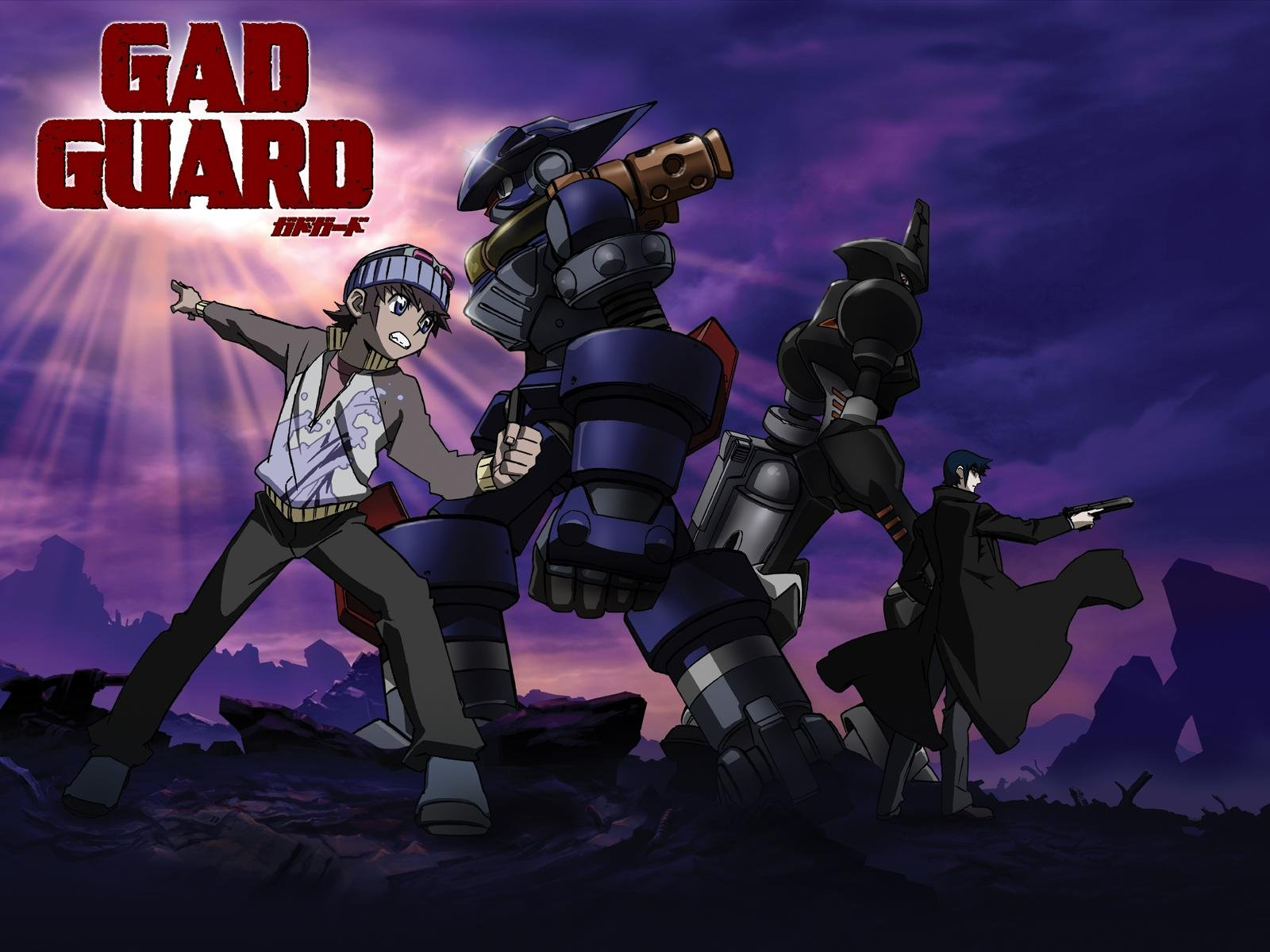 A hidden gem of a steam-punk mecha anime. Gad Guard literally start from a hidden "gem". If you fancy some noir mecha x vigilante style with awesome OST, this is the series for you.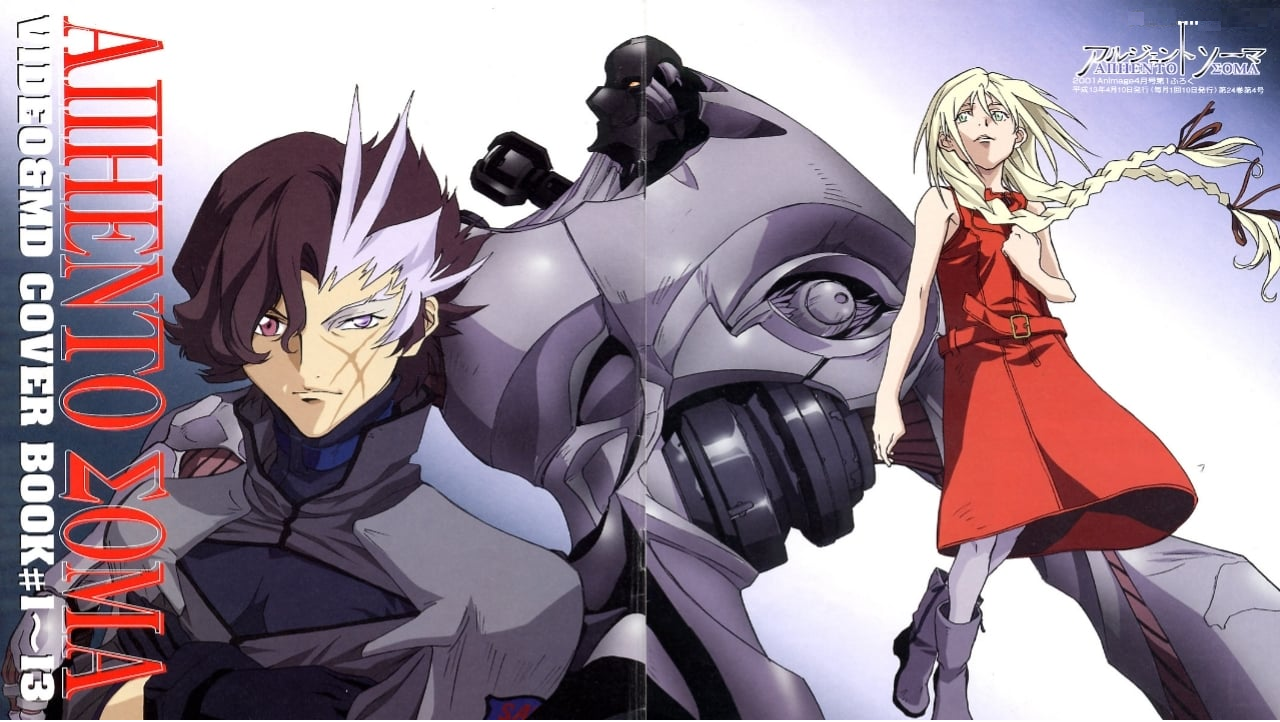 A man who lost everything decided to throw away himself for revenge. A mysterious threat from space with an unthinkable objective. Experience the masterful visual of Argento Soma.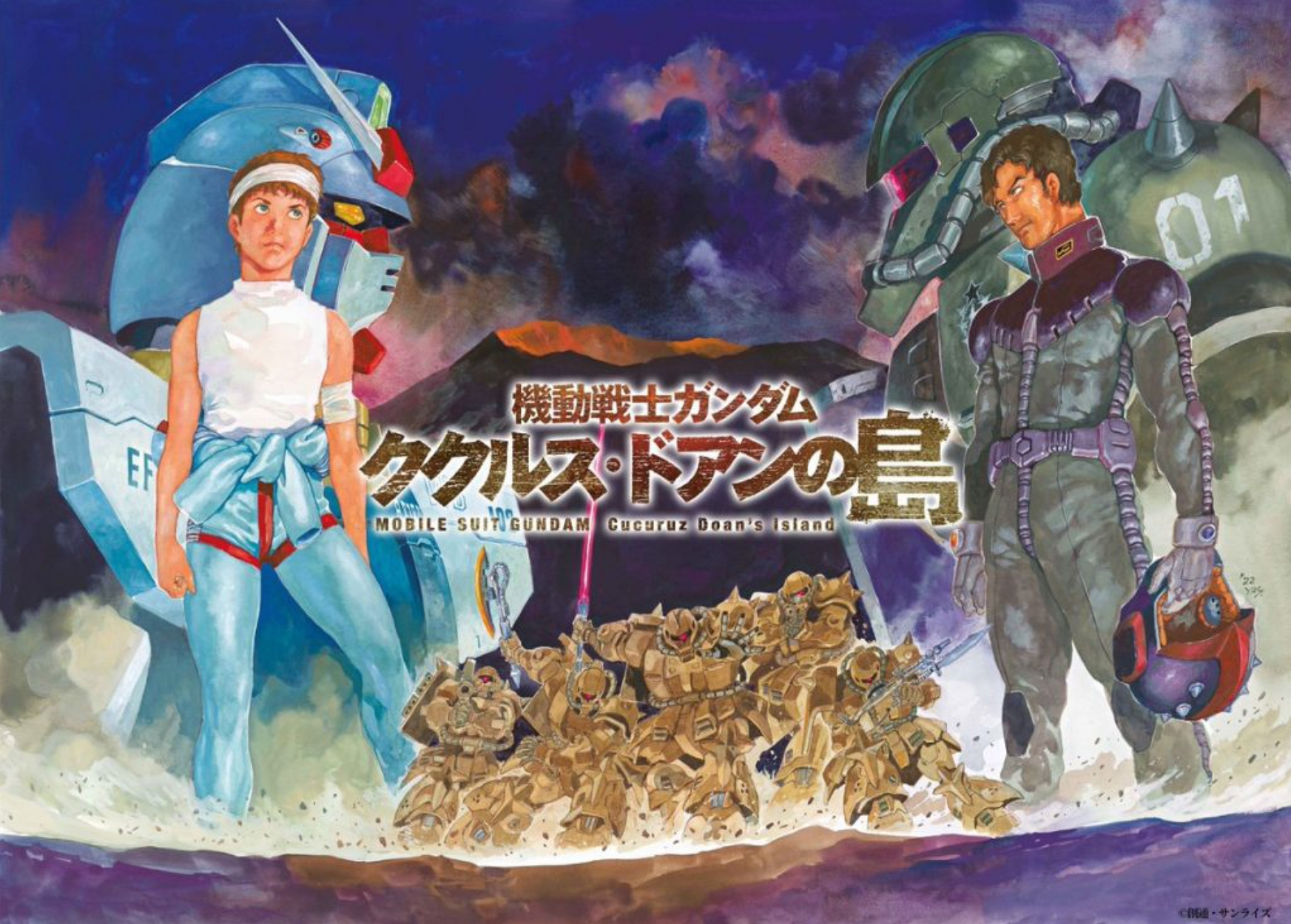 An alternate and expansion of the famous "Doan's Island" of Gundam 0079, Cucuruz Doan's Island focus on the characters that further show us the cruelty of war.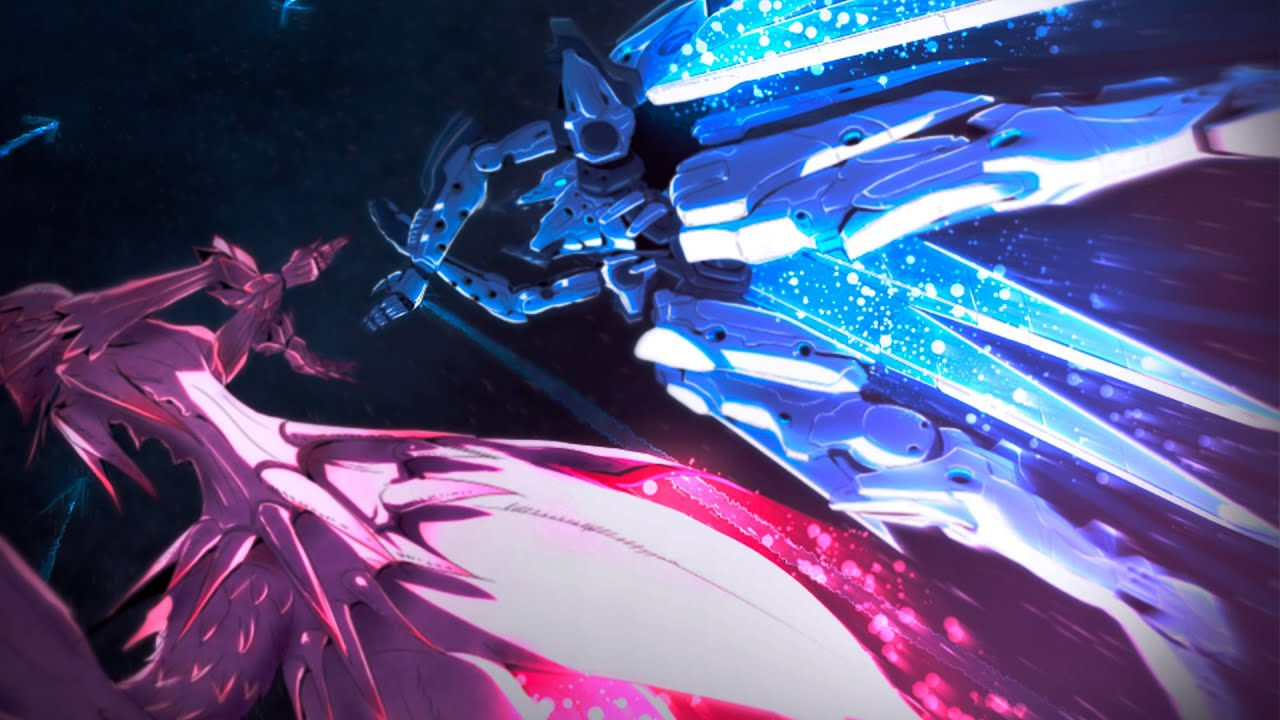 The finale of the Sidonia no Kishi animated saga. Ai no Tsumugu Hoshi gives us the climax of the Gauna War and conclude the story between Tanikaze and Tsumugi.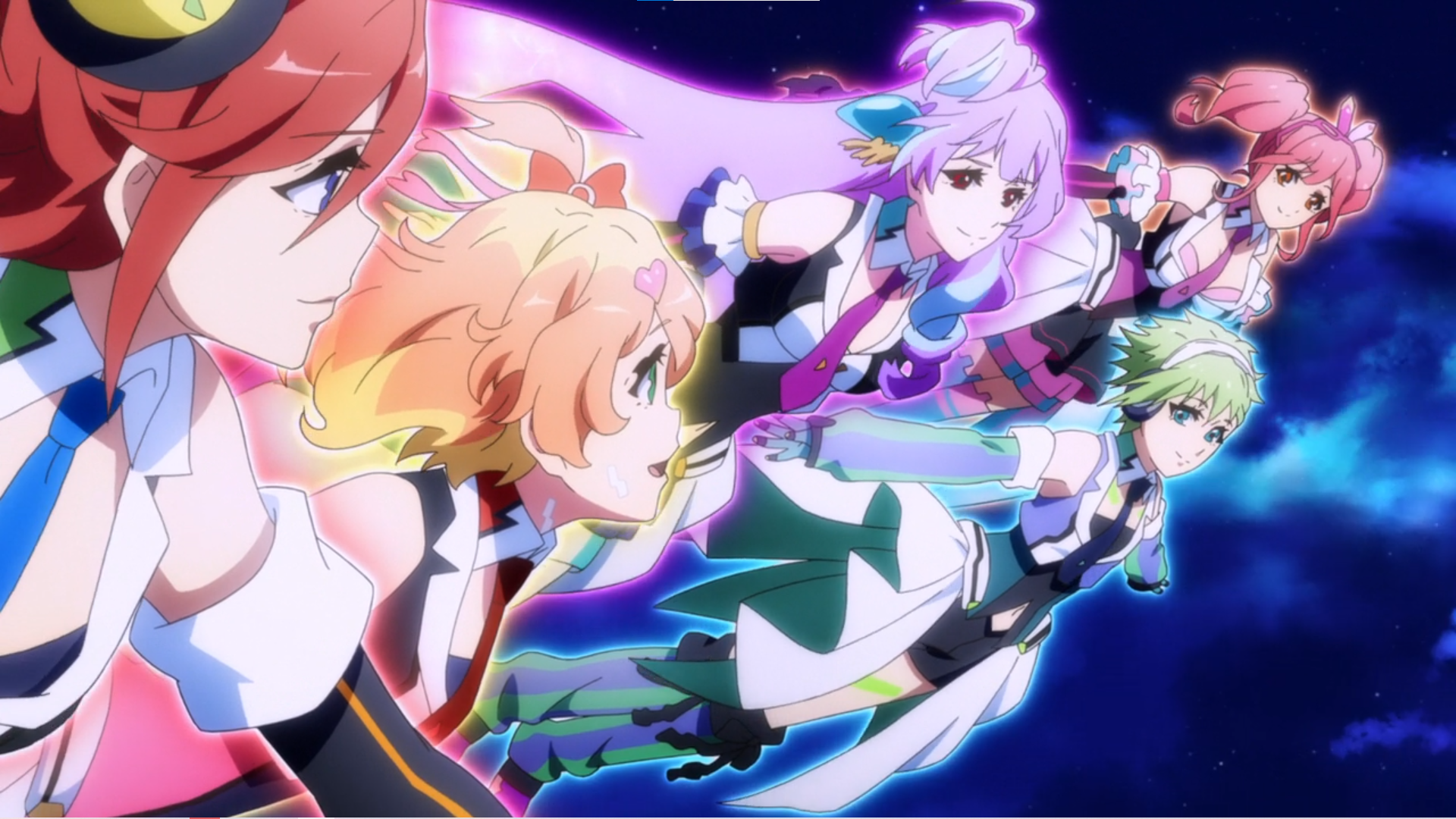 An alternate version of the tv series – Macross Delta Passionate Walkure condense the action, music and plot into one movie to setup for entirely new events.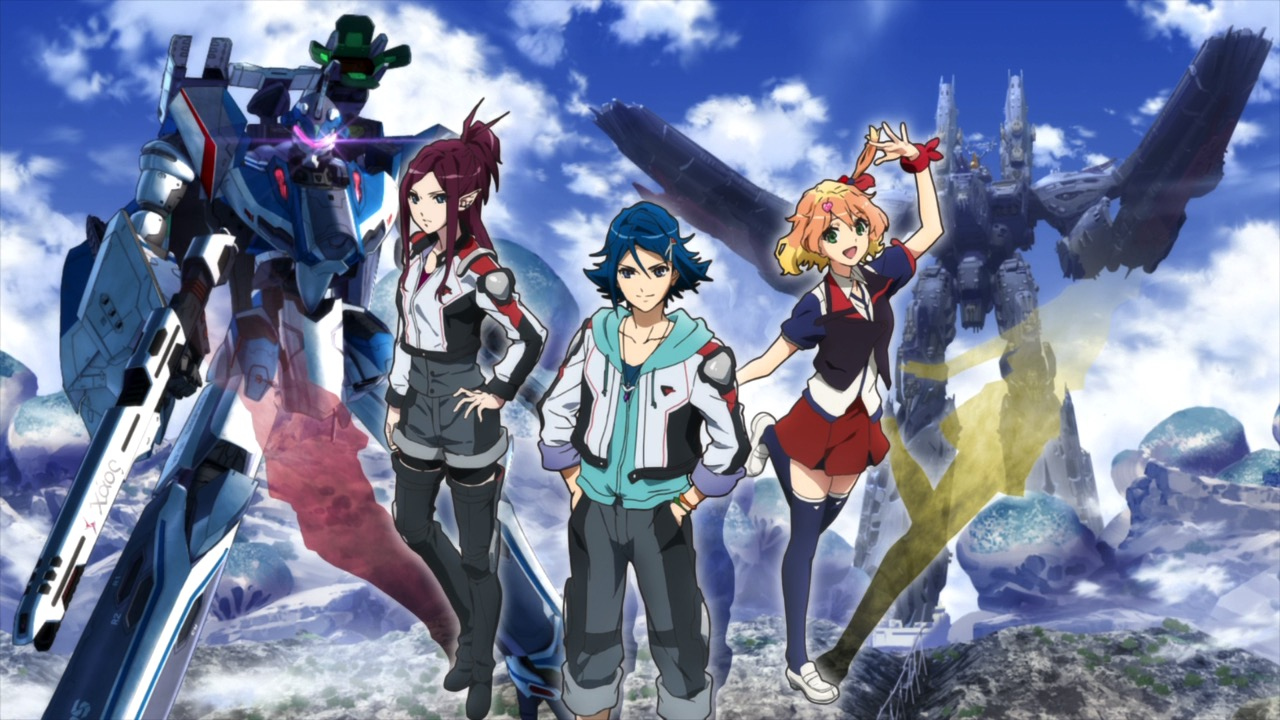 Macross' music power is taken to a new heights with Macross Delta – where an idol group fight alongside Variable Fighter pilots on the frontline.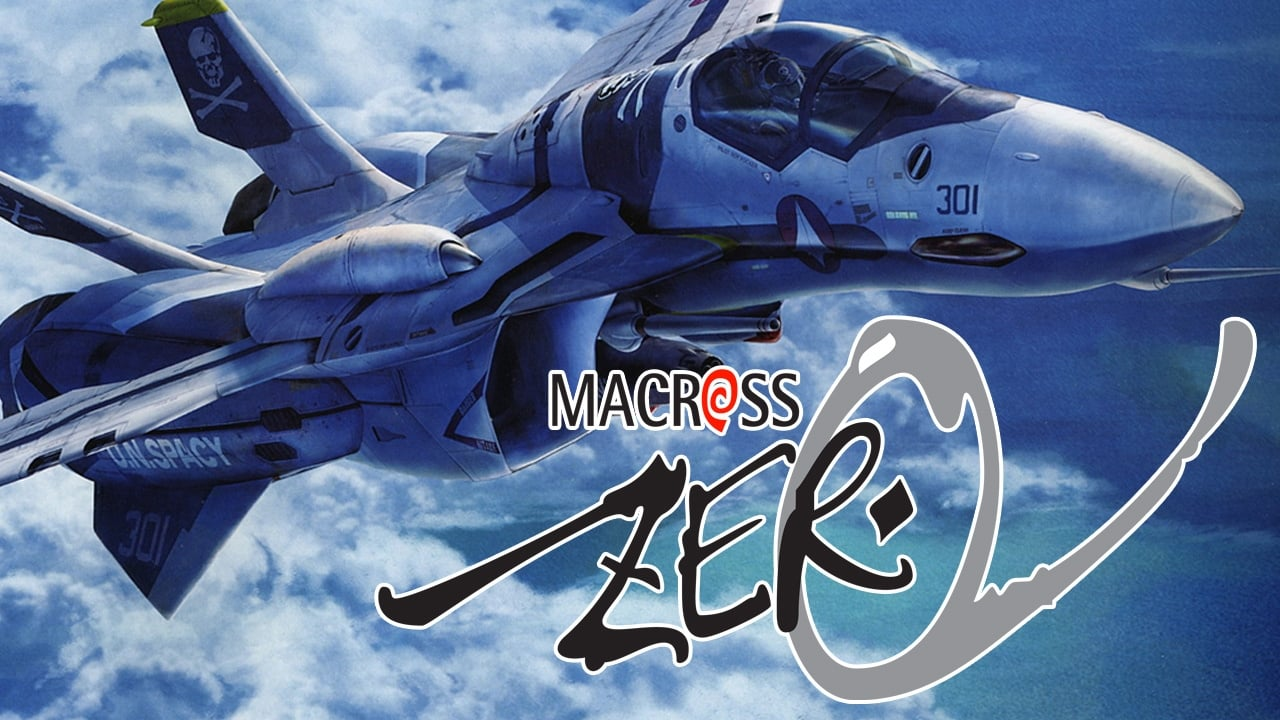 A story about the beginning of the Macross saga. Macross Zero commemorates the franchise 20th Anniversary with a lot of love for the first Variable Fighters.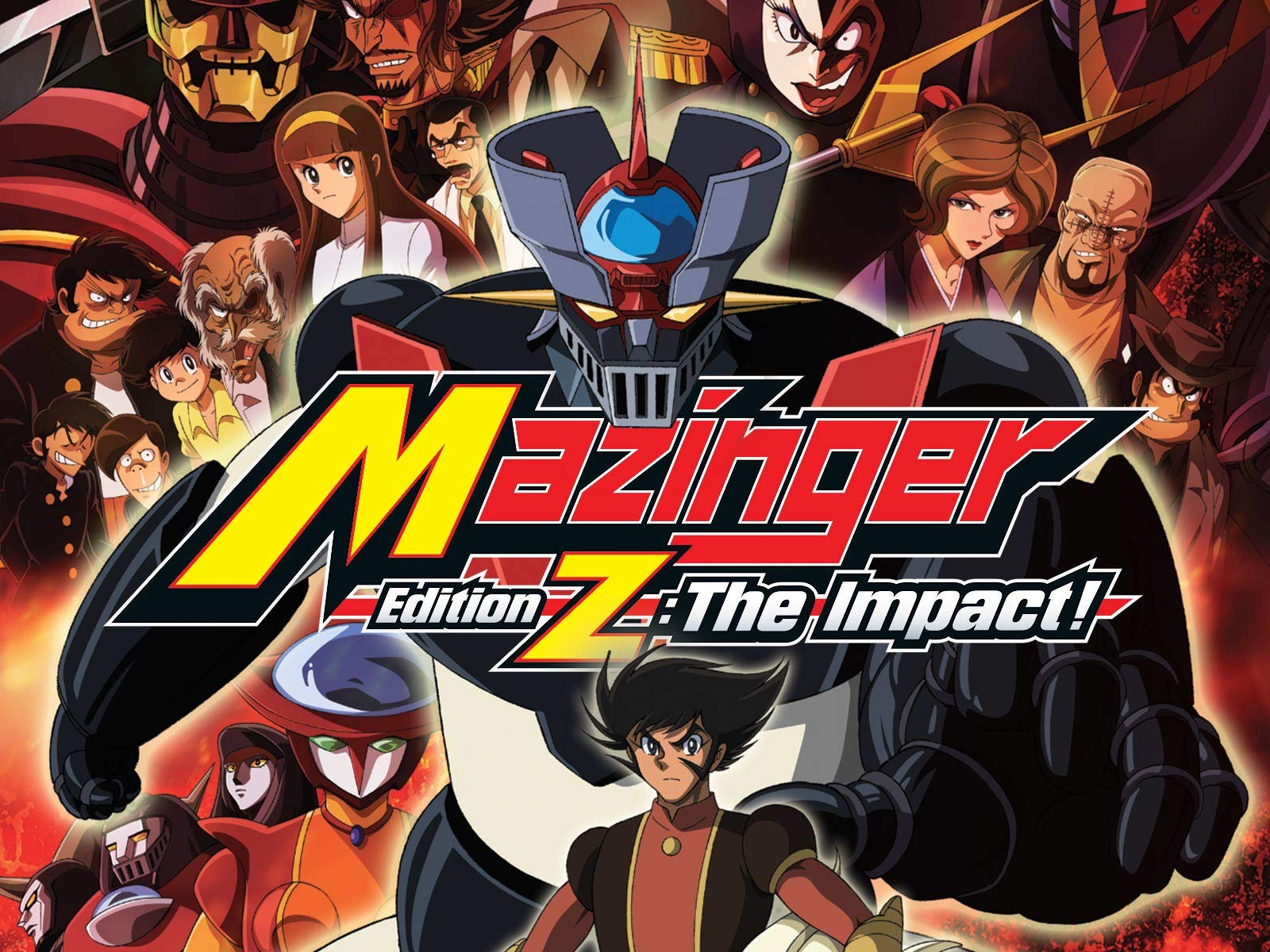 A new Iron Castle is in town! Shin Mazinger The Impact: Z-Chapter bring back the Iron Castle with the age-old question: Will you become a God, or a Devil?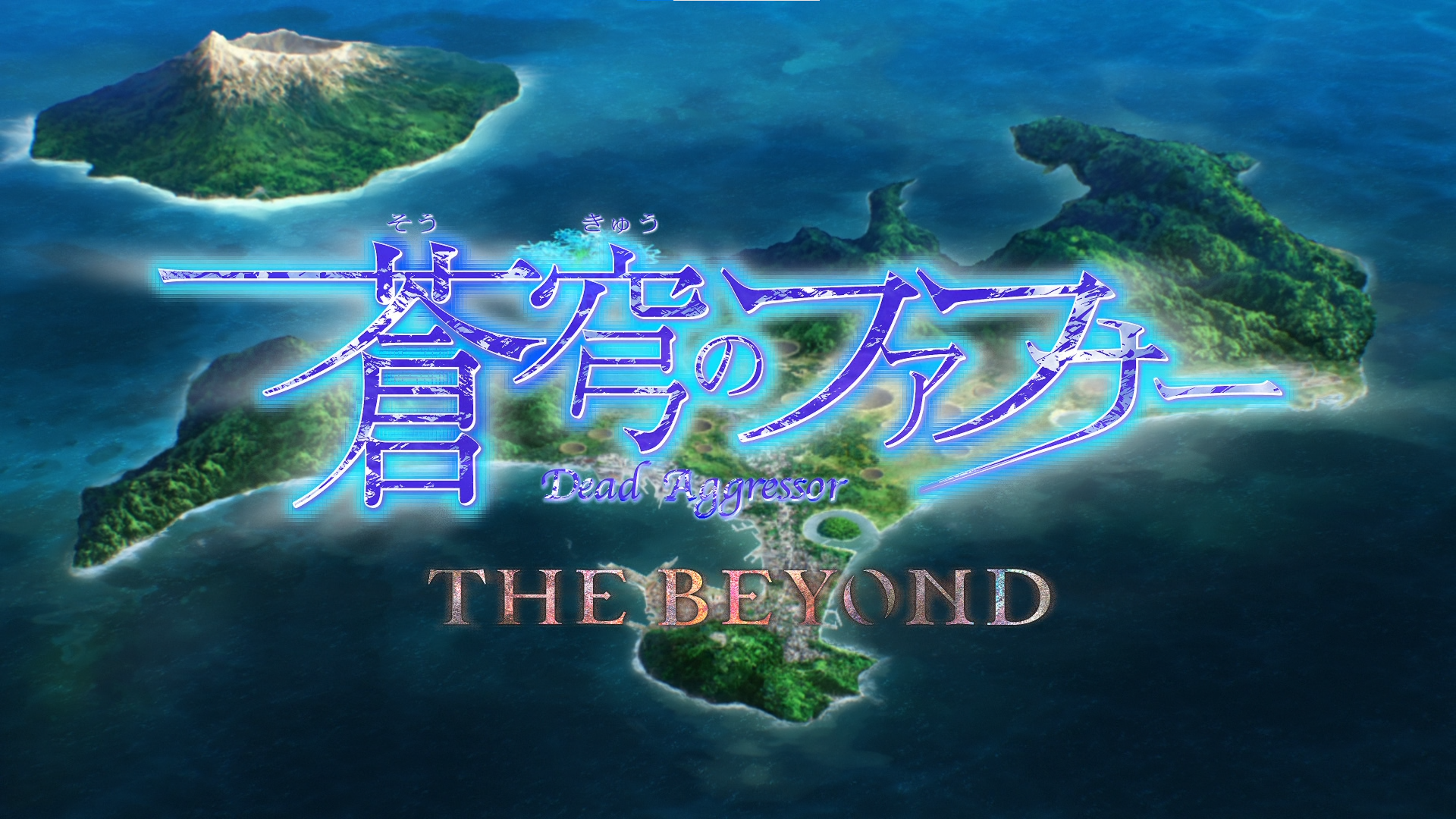 The next and maybe final Fafner saga to conclude the journey for the Azure sky. Fafner: The Beyond bring us to the climax, both in terms of story as well as action.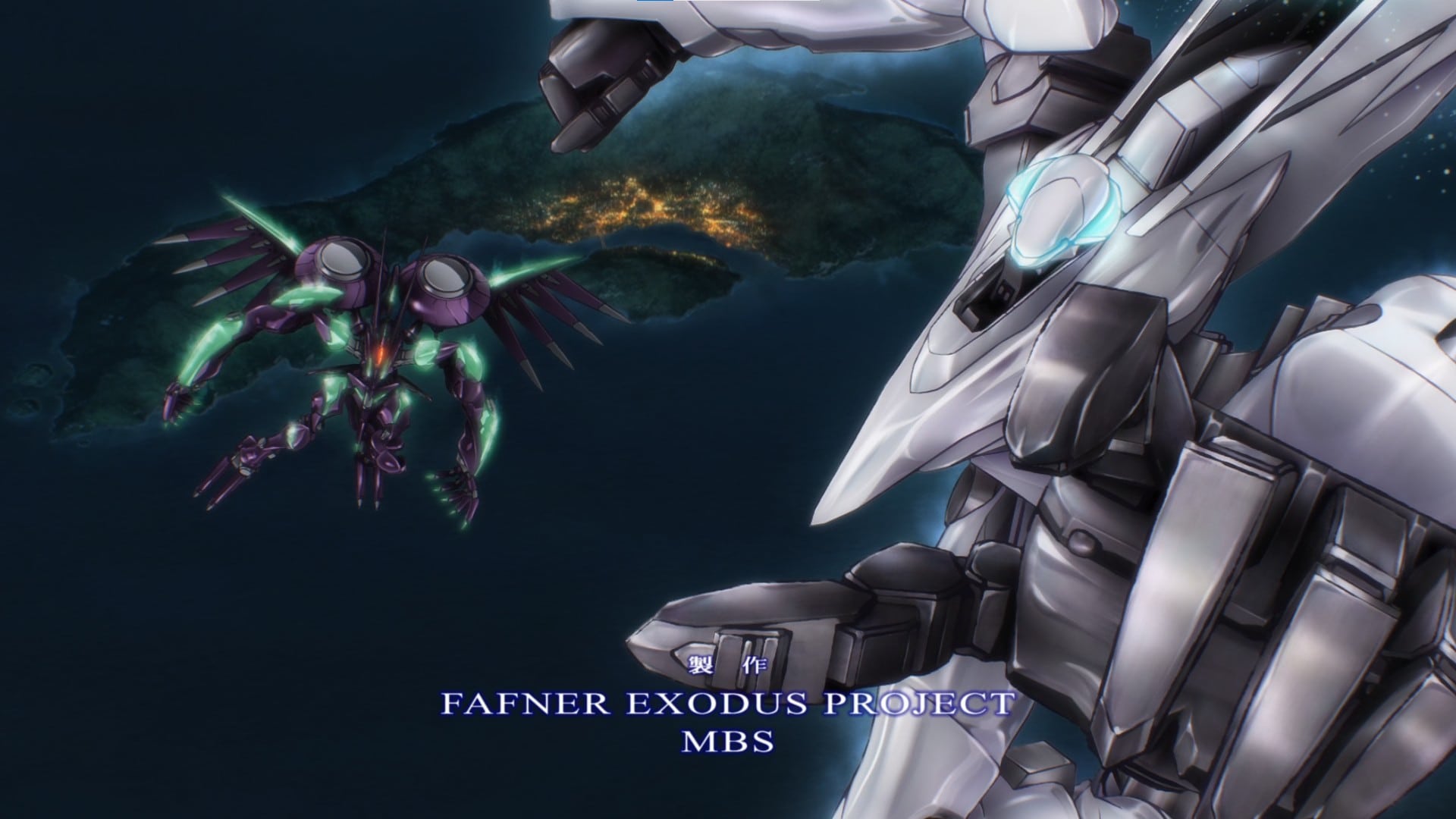 A new saga opened after the movie, Exodus brought us the best Fafner experience yet. Amazing visuals with compelling story and character arcs, the Azure has returned for more!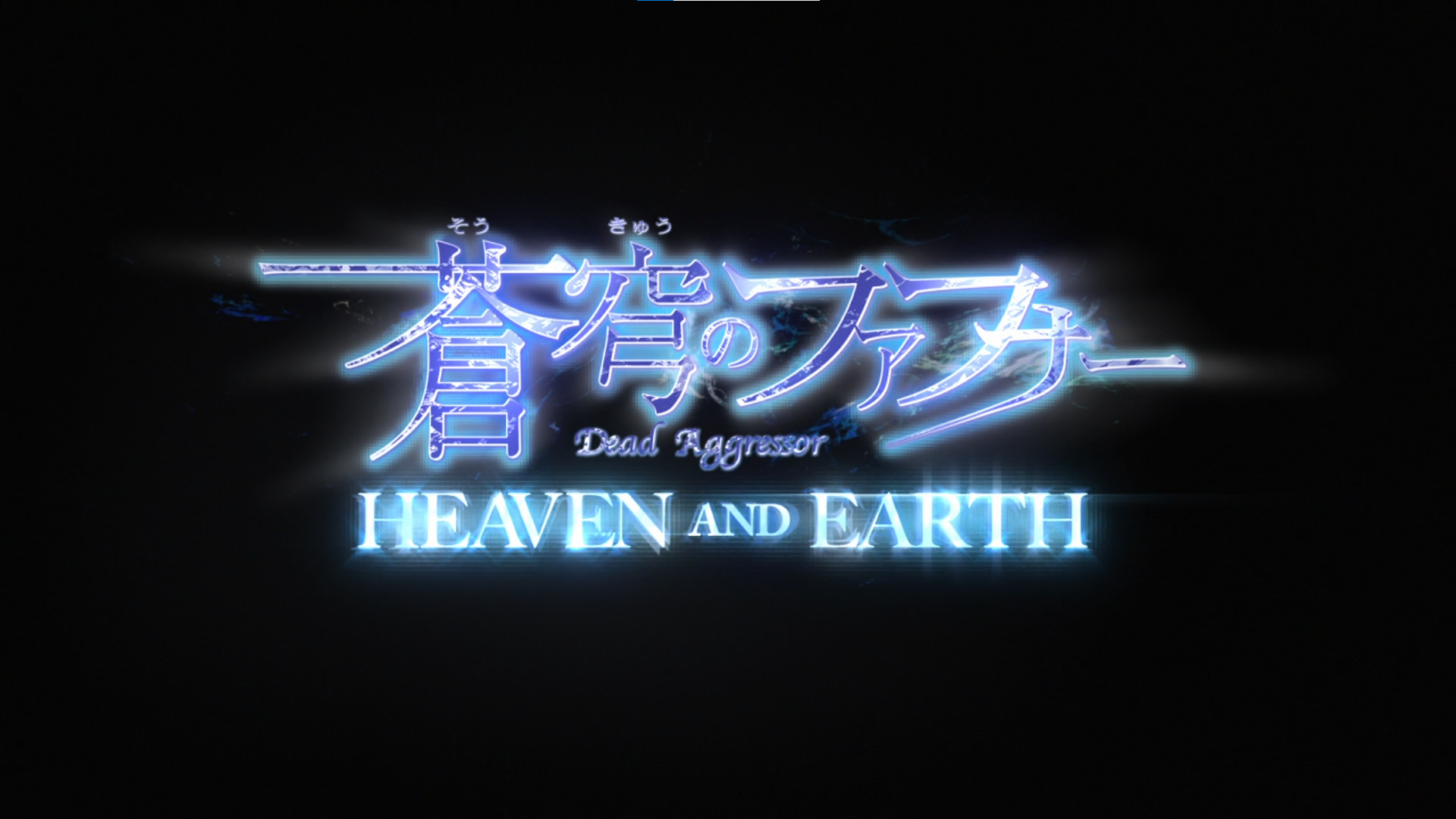 It's not just us that can appreciate the azure sky. Another decisive battle approaches Tatsumiyajima. With new animation and new design, where does Heaven and Earth bring us?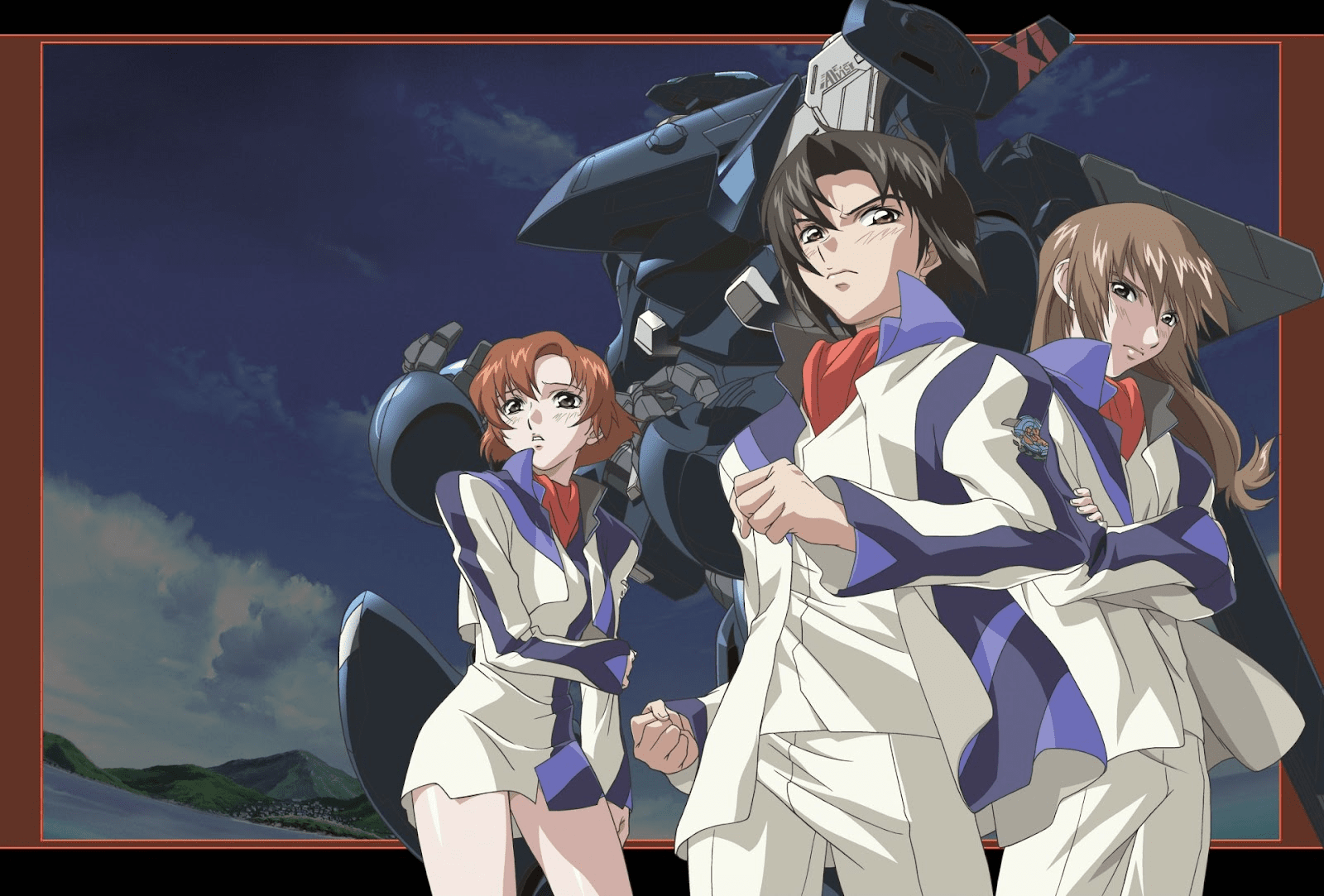 Deep in the azure sky, children are risking their lives for the survival of mankind. The start of an endless struggle for hope in the face of an unforgiving enemy.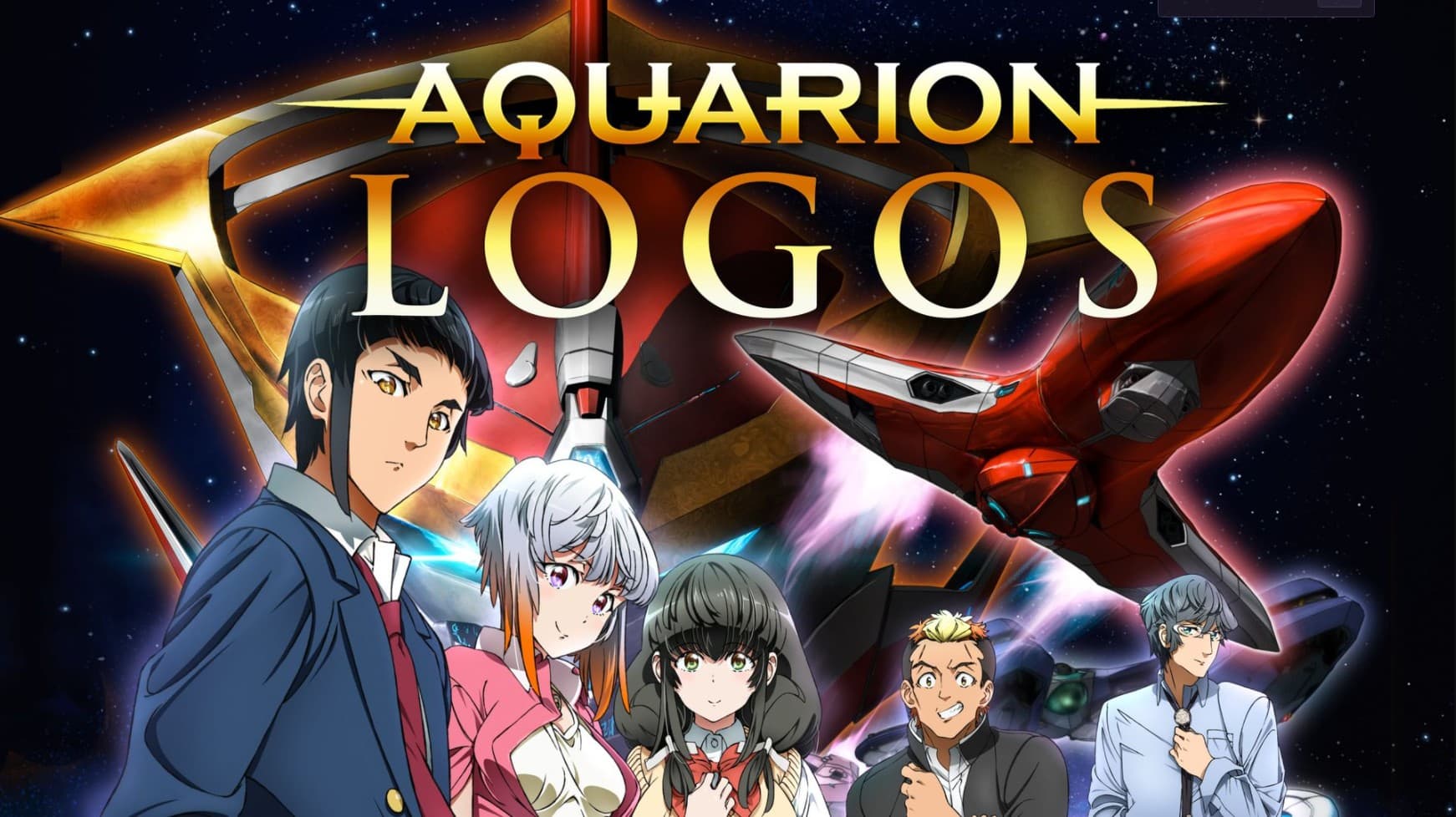 The third and most different Aquarion series, Logos show us how powerful words can be. The concept is interesting and unique, however its execution still leave much to be desired.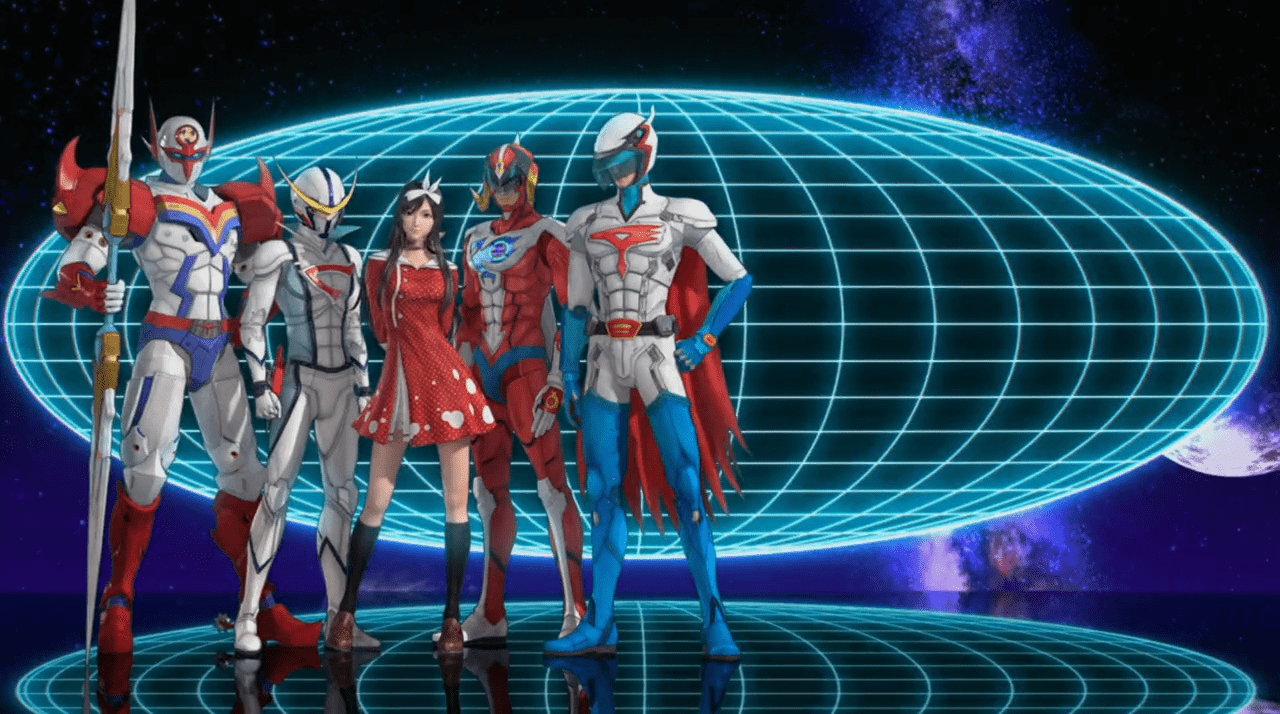 A good old crossover between fan-favorite superheroes from Tatsunoko Pro. Four heroes come together to save a young girl as well as the fate of the universe(s).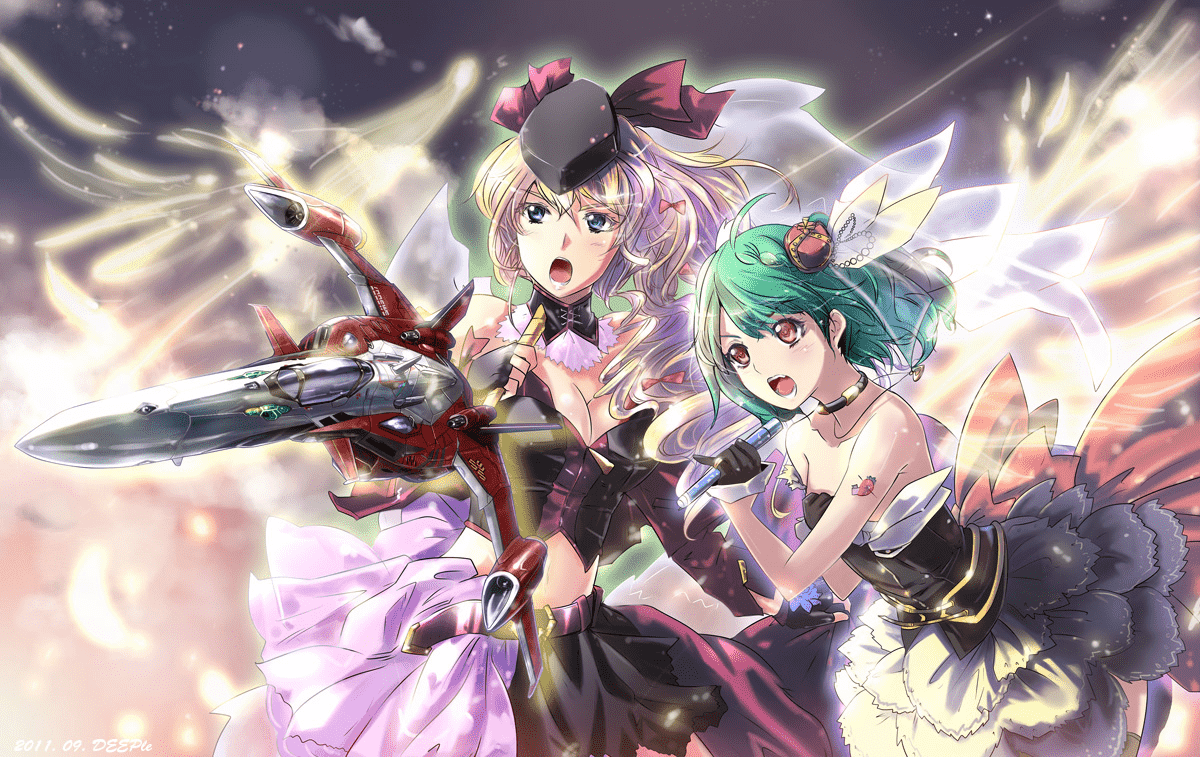 The continuation of the first movie – and the end of the triangle. The wings of the Valkyrie wave its goodbye in Macross Frontier: Sayonara no Tsubasa.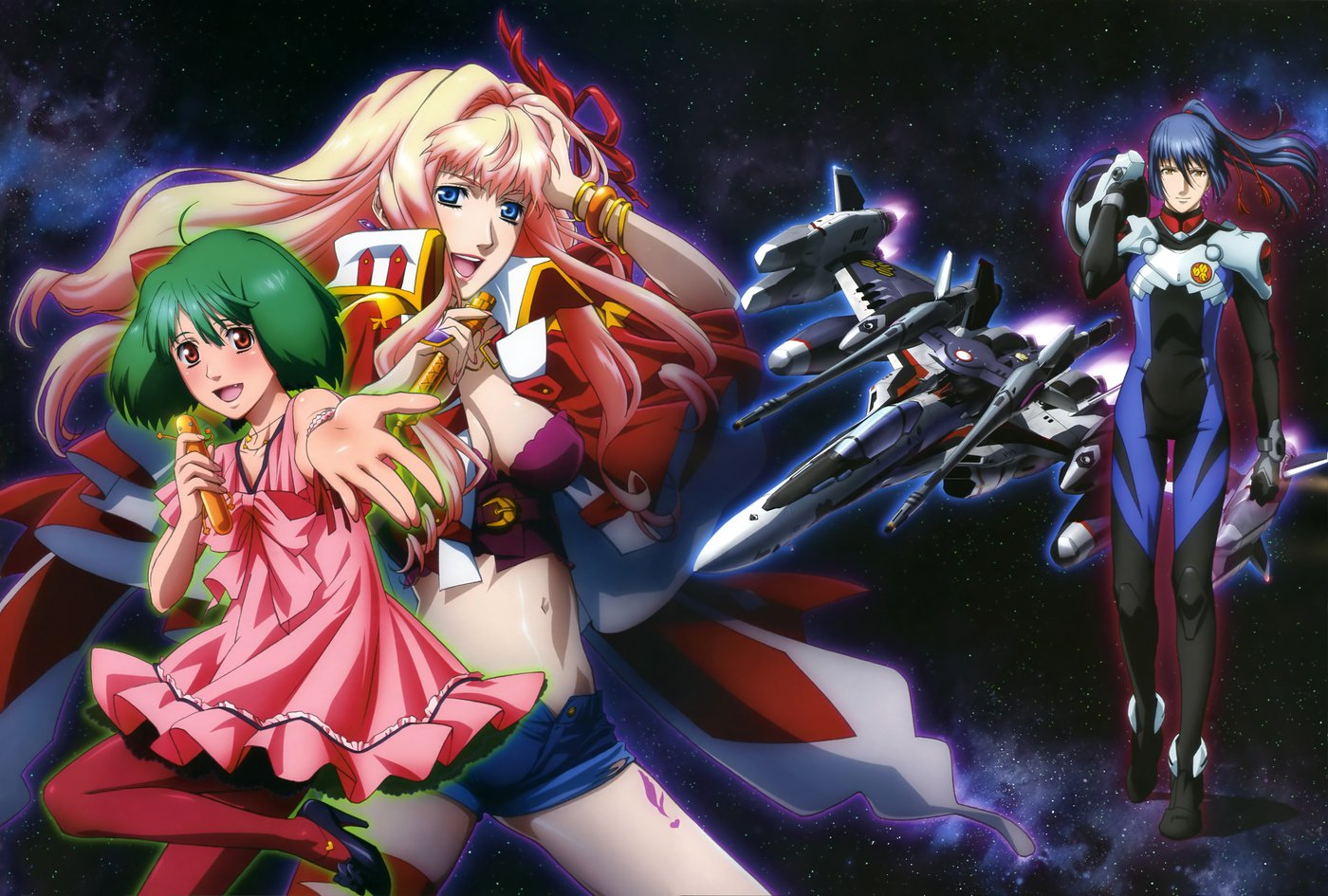 A retelling of the Macross Frontier tv series – with new story, new VFs and new songs. Itsuwari no Utahime explore a different direction of the Triangle.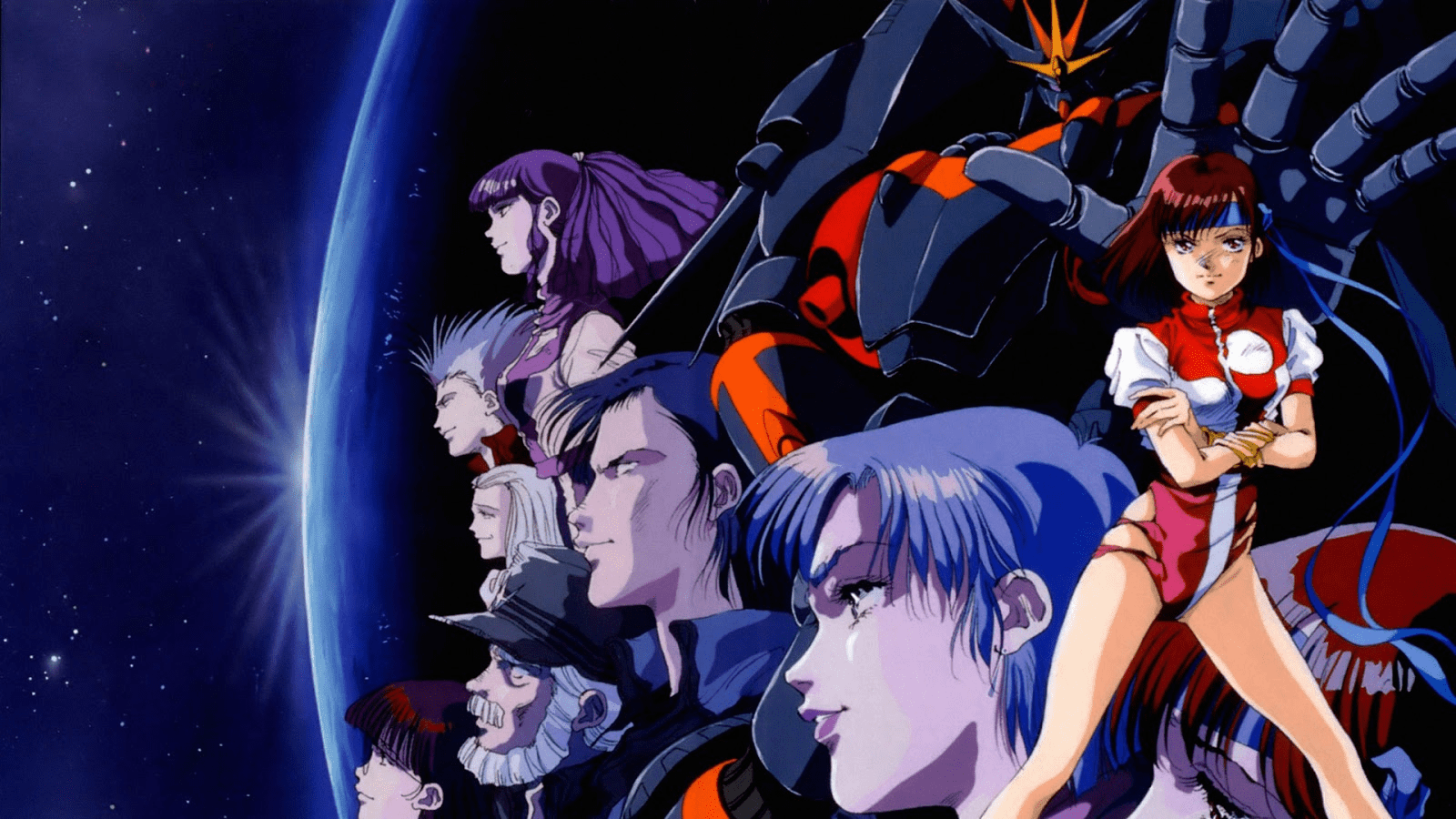 A short, impactful and gorgeous OVA, Gunbuster was Hideaki Anno's first director work and definitely one of the best. A great starter for new and old fans.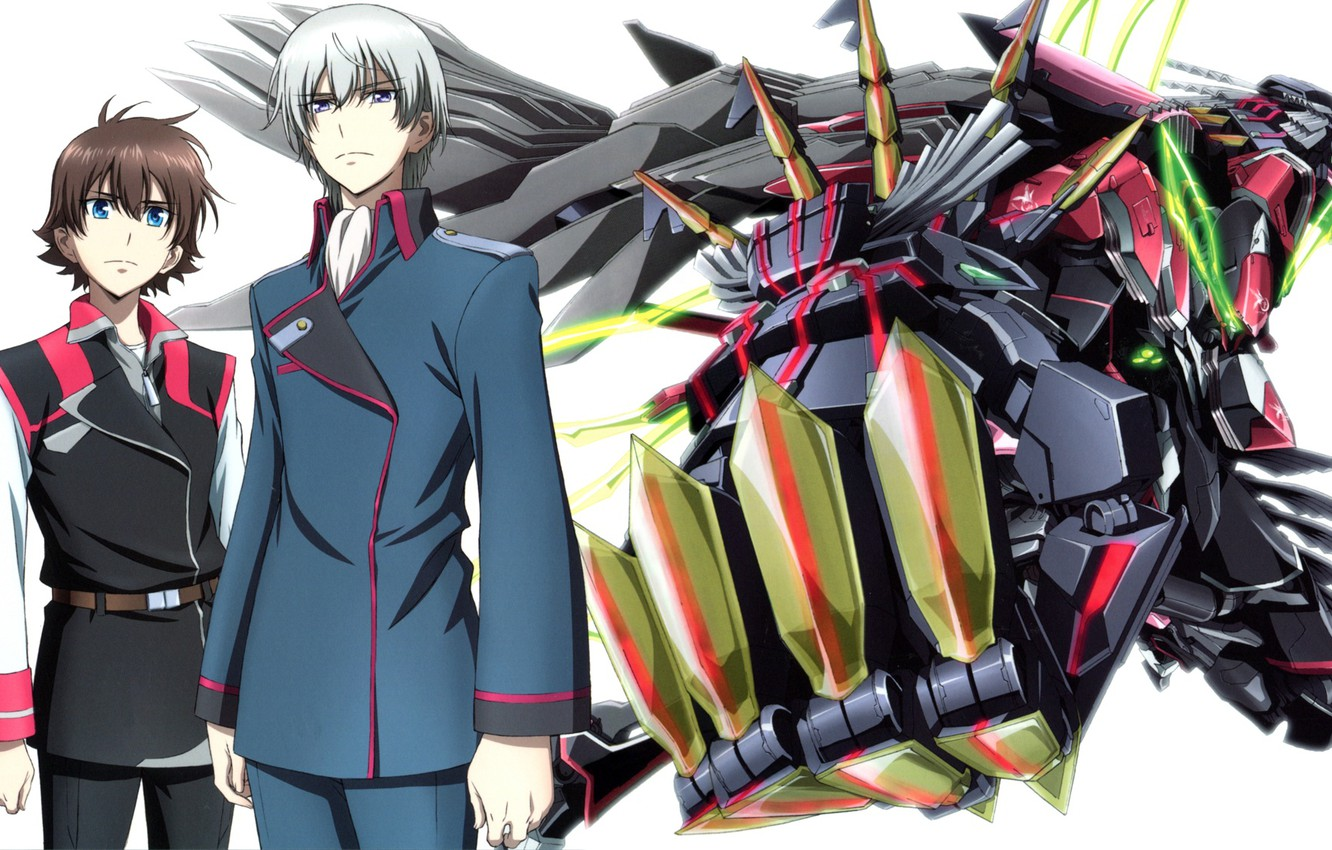 Amidst world full of greed and power struggle between adults, the young children has to fight for their own survival. To protect their friends, they have to forfeit their humanity, to become a Liberator.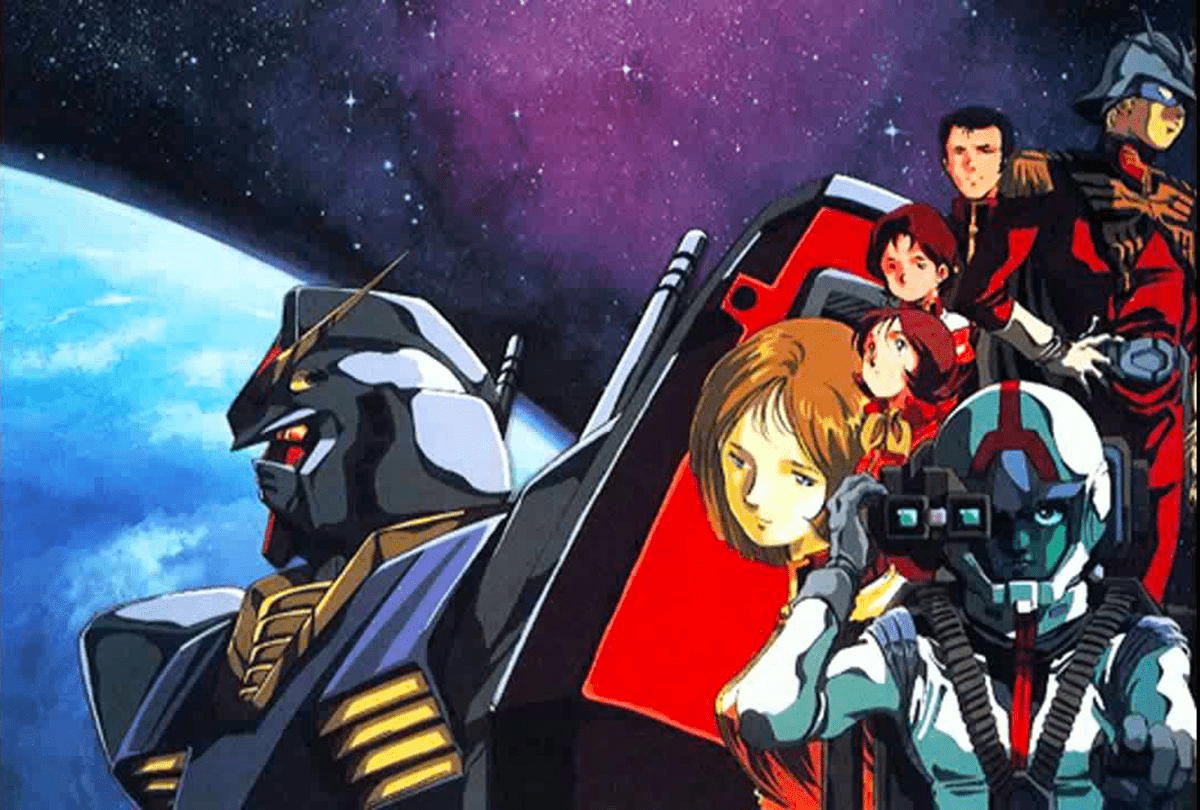 Every legend has a start. The most influential mecha franchise started over 40 years ago with an iconic anime that broke new grounds: Mobile Suit Gundam 0079.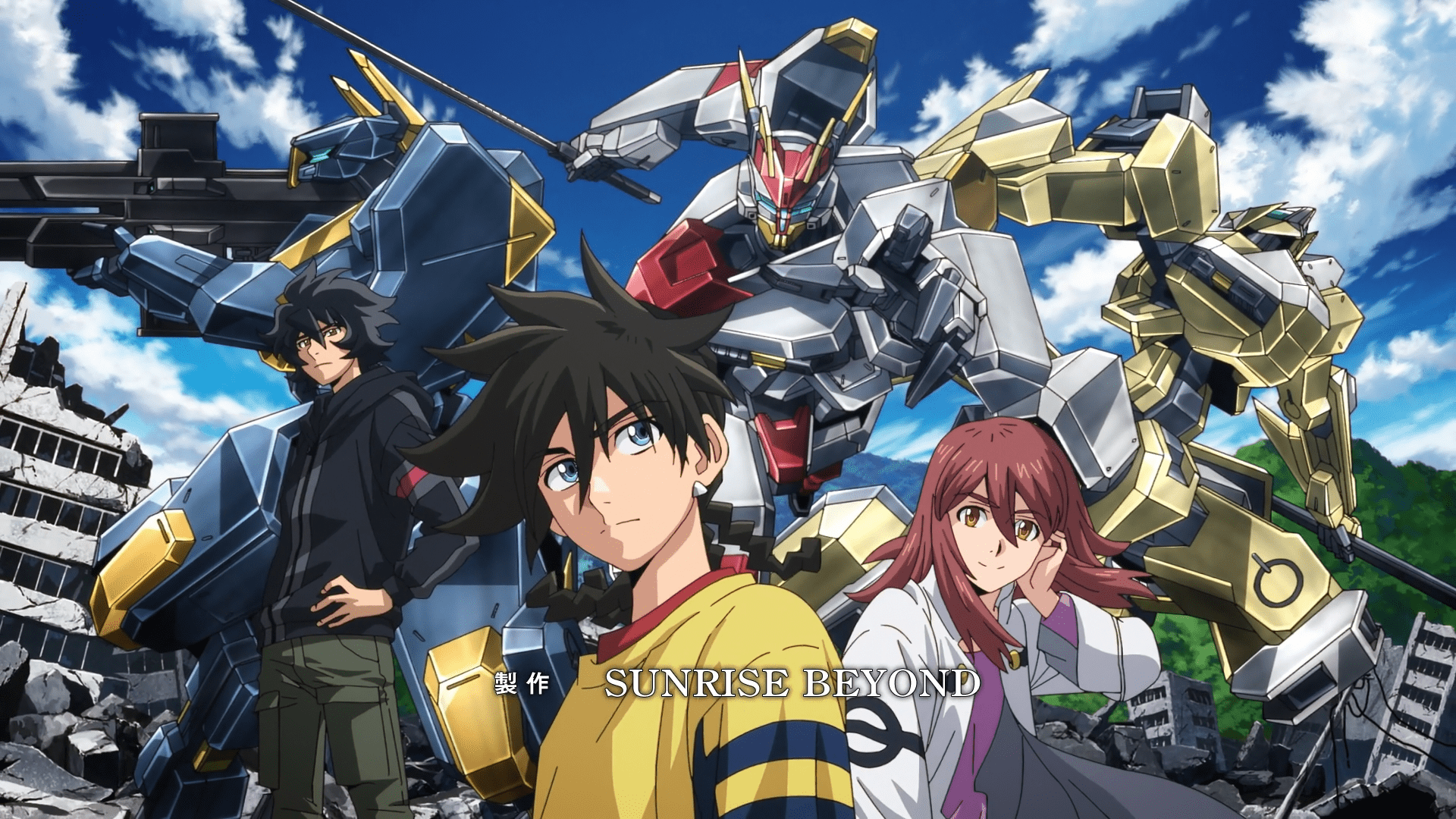 Sunrise Beyond demonstrate how good they can draw mecha with Kyoukai Senki. A story where a normal boy rise up and struggle against his nation's oppressors.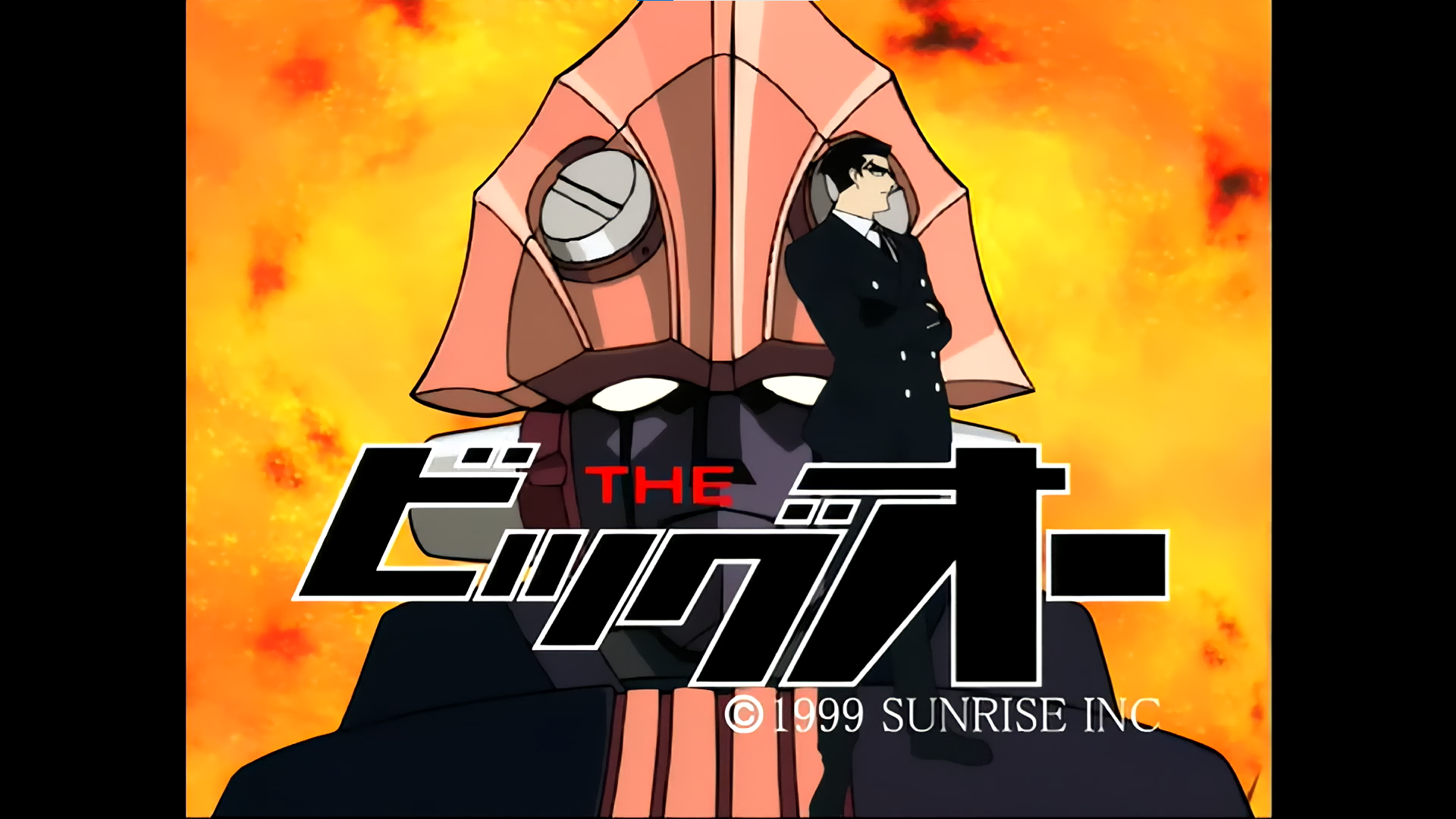 Faced with an alien invasion, a divided Germany stand on the frontline of two wars at the same time. It's up to the 666th TSF Squadron – Schwarzesmarken – to pave the way for the future.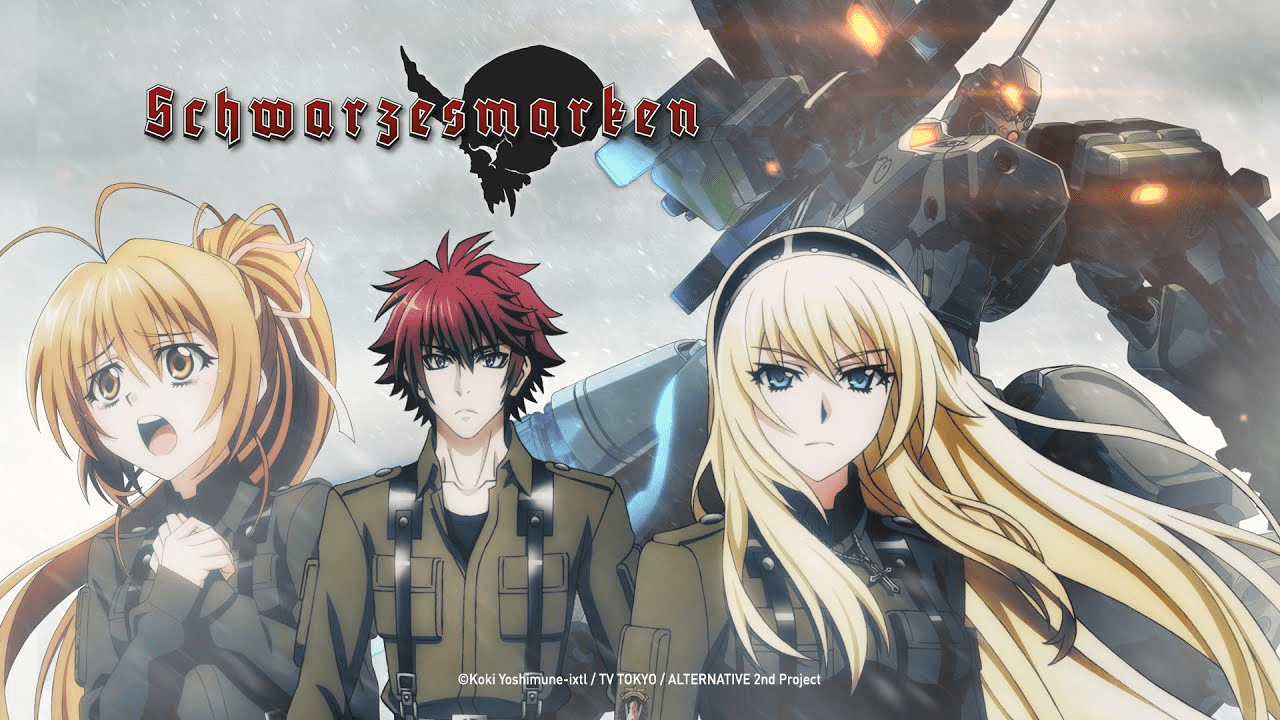 Faced with an alien invasion, a divided Germany stand on the frontline of two wars at the same time. It's up to the 666th TSF Squadron – Schwarzesmarken – to pave the way for the future.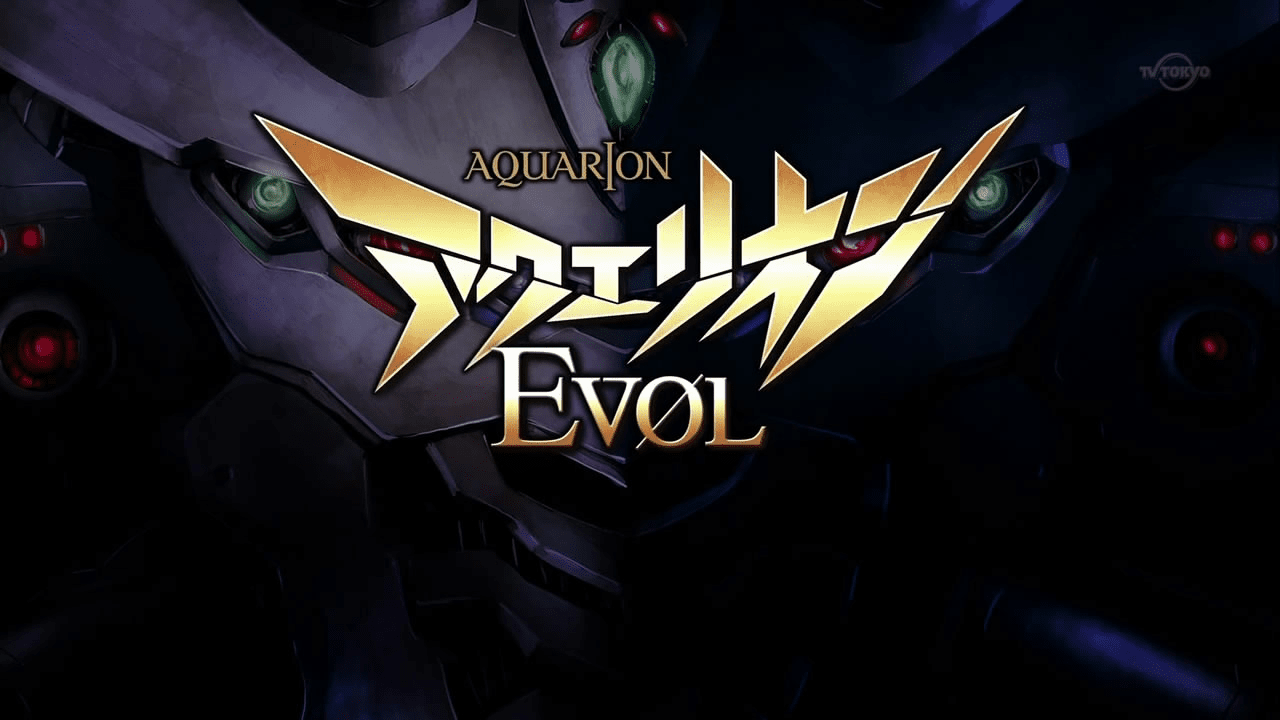 After thousands of years, the legendary Solar Wing awakened once again to protect humanity from extradimensional threat. Sousei Gattai! Go, Aquarion Evol!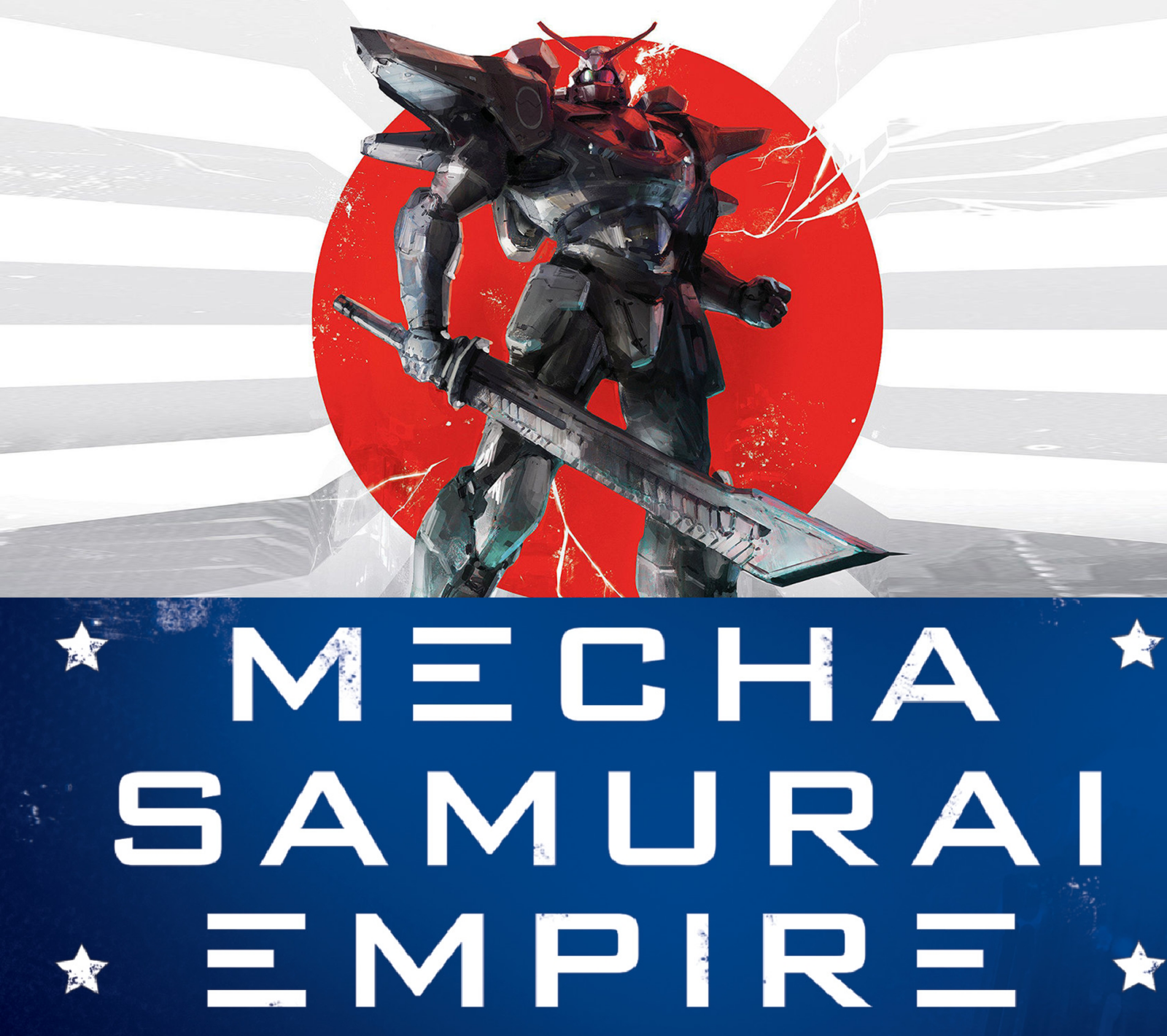 An inspiring mecha journey from Peter Tieryas. Mecha Samurai Empire promises intense giant robot combat and an emotional coming-of-age story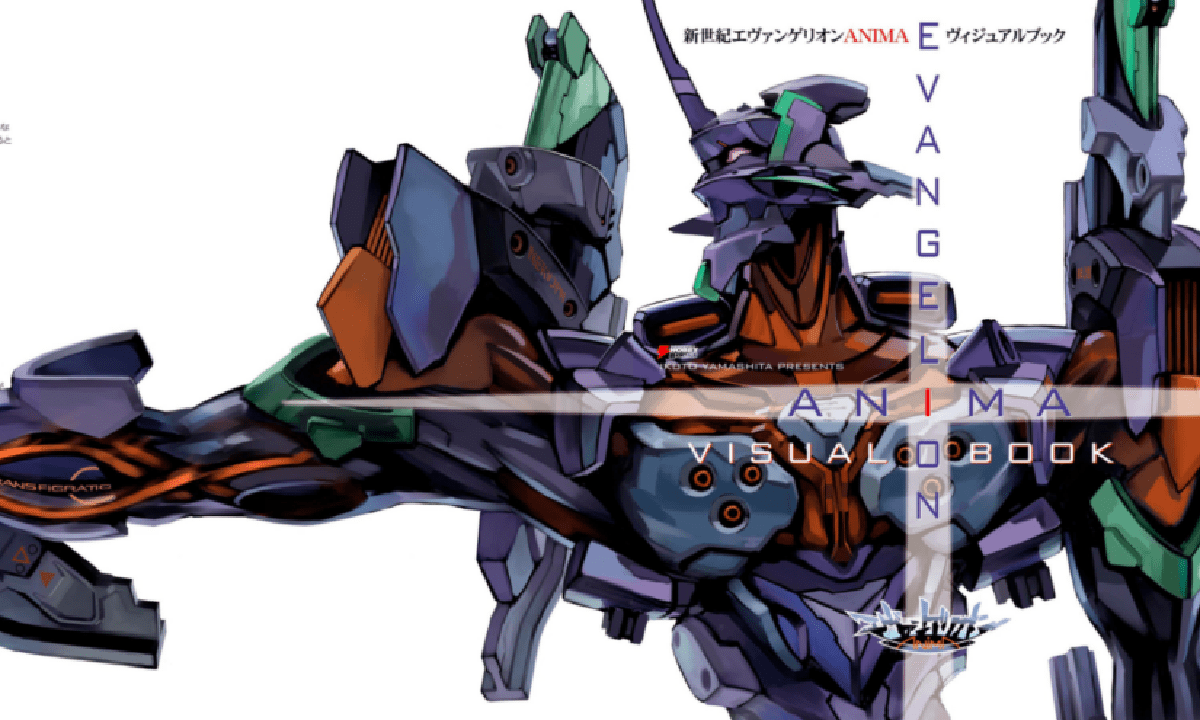 Evangelion ANIMA – A story about self-growth, building determination and forging your own path. Along with badass mecha action.