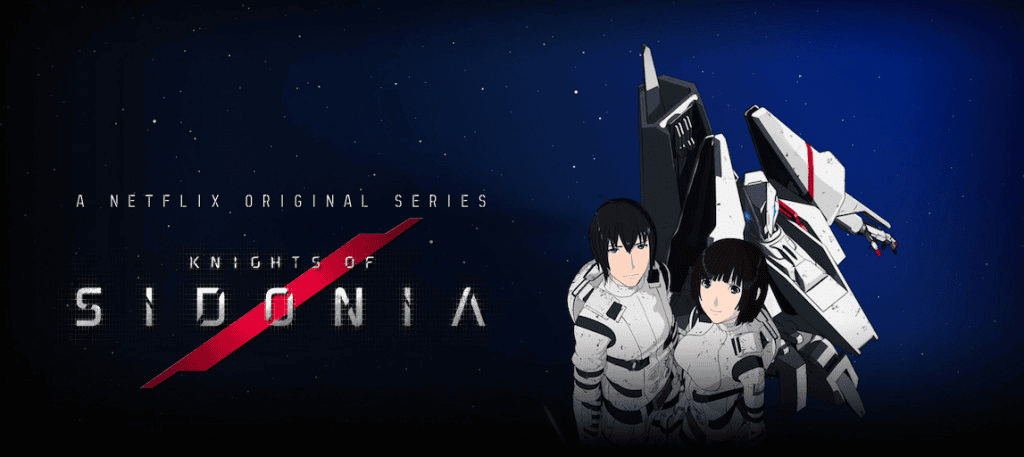 Anime Review: Knights of Sidonia – A heroic sci-fi journey in deep space
A space opera about valiant mechanical knights
Humanity vs aliens have been a staple in sci-fi in general and mecha in particular. We've gotten a lot of series where we as a species have to stand and fight against an extraterrestrial threat for survival. Macross, Ginga Kikoutai Majestic Prince, Tekkaman Blade, etc… just to name a few. But Knights of Sidonia is a different beast all together – all thanks to its creator – Tsutomu Nihei – a revolutionary mangaka with an eccentric and unique way of worldbuilding.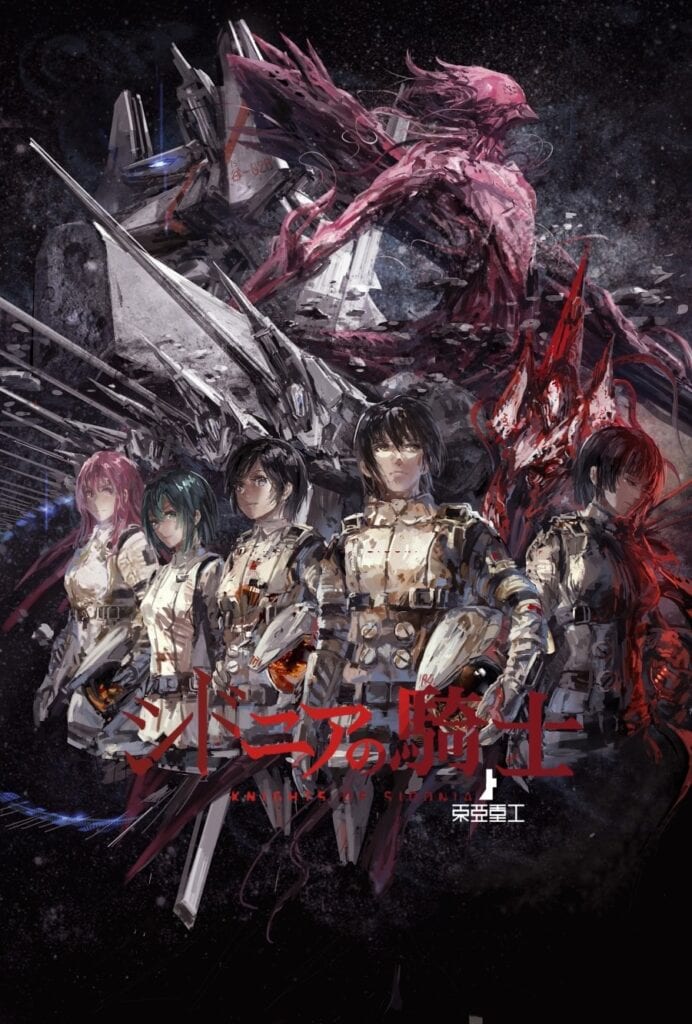 Knights of Sidonia is a tv-series with 2 season consisting of 24 episodes that aired in 2014-2015. The anime was produced by Polygon Pictures – a studio that specializes in 3D animation and yes, the anime is fully CGI. The series' plot is an adaptation of the manga of the same name by Tsutomu Nihei – famous for his immersive sci-fi world of Blame! – where Earth has fallen and the only speck of human left are on a generation ship that has lasted almost a thousand years. "Hunting" humans are the Gauna – aliens of mysterious nature and impressive intensity that requires giant mechas called Garde and a special weapon to kill. The seed ship Sidonia has been peaceful for years, but suddenly a Gauna attack happened, which coincided with another miraculous event: the appearance of Tanikaze Nagate – a human pilot that will become the knight of Sidonia.

The story started out fairly basic with its basic concepts: Earth is screwed and humanity is on the run from the alien. We were on the backfoot for the entire war but it's not to say that humanity has lost hope. The Gardes and Kabi Spears are weapons capable of defeating the Gaunas, but only a selected few that could accomplish such feat. Sounds quite simple – basically Macross even. But what made Sidonia interesting is its sci-fi mixed with realism roots. The series started with a generation ship that has been peaceful in years – which is a very probable situation given that space is so vast – where as in other series, the aliens seem to found human almost all the time like everyone's just next door neighbors. And the concept of the Gauna is both unique and terrifying. They are unkillable unless we used the Garde's beam weapon to strip off its outer layers, then stab it with a spear made of special material. Now that's pretty challenging and very specific, which goes to show how outgunned humans are in this universe.

The character – or rather – combination of characters in the series is also quite unique. We have the protagonist Tanikaze Nagate – who actually fit the bill for a shonen/harem protagonist. He's an ace pilot that could ONLY fight well in a traditional old-type machine instead of the state-of-the-art units, basically creating an eccentric aspect of him and make him a necessity for the ship whenever the Gauna attack. Tanikaze was raised in isolation – training with simulation days after days, nights after nights, which led him to be an utter oblivious guy that cannot fit into society. Even so, the "social" cliques in Sidonia is not exactly like what we have in real life. It shares some similarities, but also quite different due to the settings. It's also a good point to compare to other series as humans in other franchise are quite similar to our society.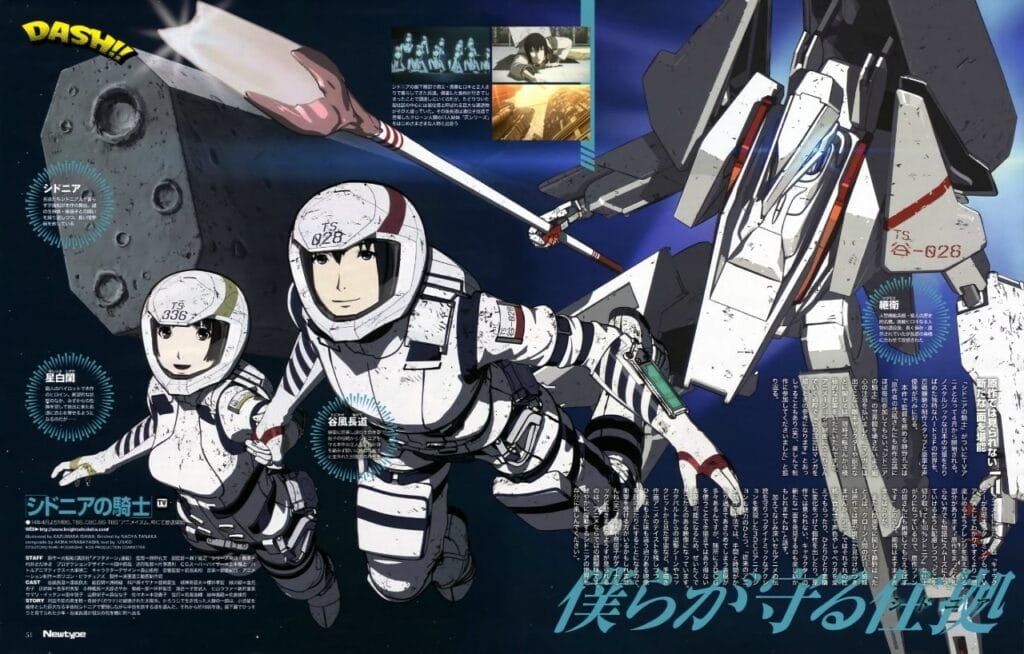 The society of Sidonia lead directly to the other character's personality and development. Tsutomu Nihei has brilliantly painted a dystopian future where humanity has changed drastically in order to survive. Cloning is quite usual, but there are still "pure" humans in the mix. The top government officials are basically brains in jars that oversee everything. They have also perfected their anti-aging method with artificial body and mind transfer. Basically every science fiction tech that you can see in 80s and 90s sci-fi flick. Because of this, the life of people in Sidonia is quite different from how ours is, and it create a lot of interesting development in the side characters as well as Tanikaze. As he is basically a fish out of water. He's been swimming in his house pond for 17 years of his life, and now he suddenly got dropped into an ocean of people, with the majority being girls!

That's right! Our Tanikaze is a certified harem protagonist with his obliviousness and his tendency to get in troubles with his female peers. In a sense, it reminds us of a romcom series where the guy just "accidentally" stumble into the girls' locker room, or say things that sounds reasonable but is actually a huge flag if you are the girl, which are all pretty normal, until you got to the freaky stuff where he was drinking purified urine from another girl pilot's suit, or piss off 1 of 7 cloned sisters and all of them went after him and all. Seeing Tanikaze navigating this brave new world is honestly quite interesting, as it adds a lot to the worldbuilding of the series, aside from just battling with the aliens. It also goes to show how humanity as a spacefaring species could be like, if we ever get to that point.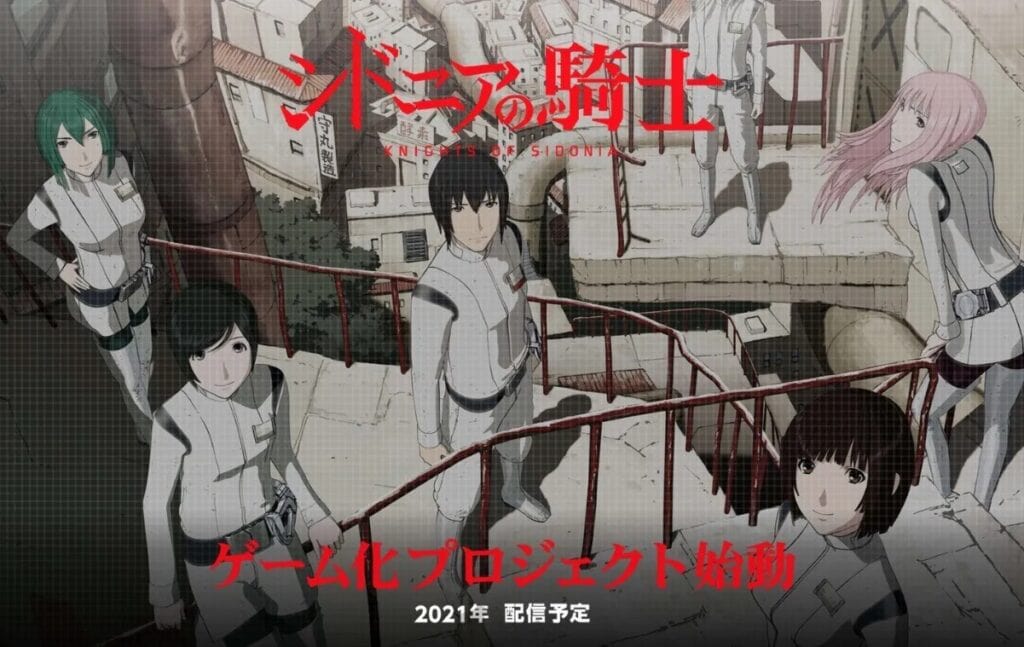 There are many notable supporting cast, but the more prevalent one are Izana Shinatose and Tsumugi Shiraui. Izana got placed into what we would call the "childhood" platonic girl friend trope. She's kind, supportive towards Tanikaze and harbor feelings for him that she (and he) didn't realize (the latter was completely oblivious even until the end). She was the one that helped Tanikaze navigate Sidonia's society as his babysitter. But still she saw his struggle and the good in him as he fought to protect Sidonia. It's a very natural development for her feelings. Which is very bittersweet as while Izana helped him the most, his heart was always pointing to someone else.

Tsumugi was not human. She is a giant fusion between human and Gauna, with the genetic material of Hoshijiro Shizuka – Tanikaze's first crush. Hoshijiro was kind, warm and they spent a long time together stranded in space. The suspension bridge effect came into full swing and they developed feelings for each other. But the Gauna took Hoshijiro due to Tanikaze being setup by Ochiai and spit out a Gauna version of her. Tanikaze believed that Hoshijiro was still in there somehow, and desperately tried to link Tsumugi and Hoshijiro together, but he soon realized that Tsumugi is a separate entity, and that while they may share some genetic source, their feelings and emotions are different. That also lead to Tanikaze's growing interest in her because he saw him in her. Tsumugi was an outcast in the truest sense. She's not even human, but she wanted to blend in, and enjoy daily amusement just like he was when he first joined the Sidonia crew. Now that Tanikaze is effectively her "senpai" in social activities, he helped her just like how Izana helped him before, which is ironic since that made Izana very jealous but she couldn't do much about it. The parallels between Tanikaze and Tsumugi are probably what made them perfect for each other. Their interactions are awkward but full of humanity's rawest emotions, because they didn't know how to hide their feelings like the rest of the characters. They stayed true to each other despite all the awkwardness and insecurities. The fact that they share an inter-species relationship is also very unique. We have human x aliens relationship before, but none quite like this when the alien isn't even humanoid and their size difference is 15 meters. (While Macross has something similar, the Meltran are humanoid and can turn small).

In terms of "enemy" or "villain" of the series, Sidonia is acutally quite similar to other man vs alien series. The Gauna is an alien species that's hell-bent on devouring us. They are highly adaptive and very hard to kill. And if you don't kill them the first time, they'll come back with specific ways to counter your weapons – which is exactly what happened in the series. The Gauna is just a faceless cosmic force that lurks at every dark corner of space, waiting to devour all specks of life. But of course, the real "villain" in any fiction will almost always be "ourselves". Even in Sidonia, humanity haven't exactly united as one – and there's always one – or some individuals – that crave dominance over their own species. Ochiai is an ingenious villain with endless talent but an extremely questionable motive. And the way Sidonia deal with him is unorthodox as well, Tanikaze sensed that something was wrong with Kunato but he also let it slide and focus on the big picture instead, opting to deal with whatever Kunato come up with head-on instead of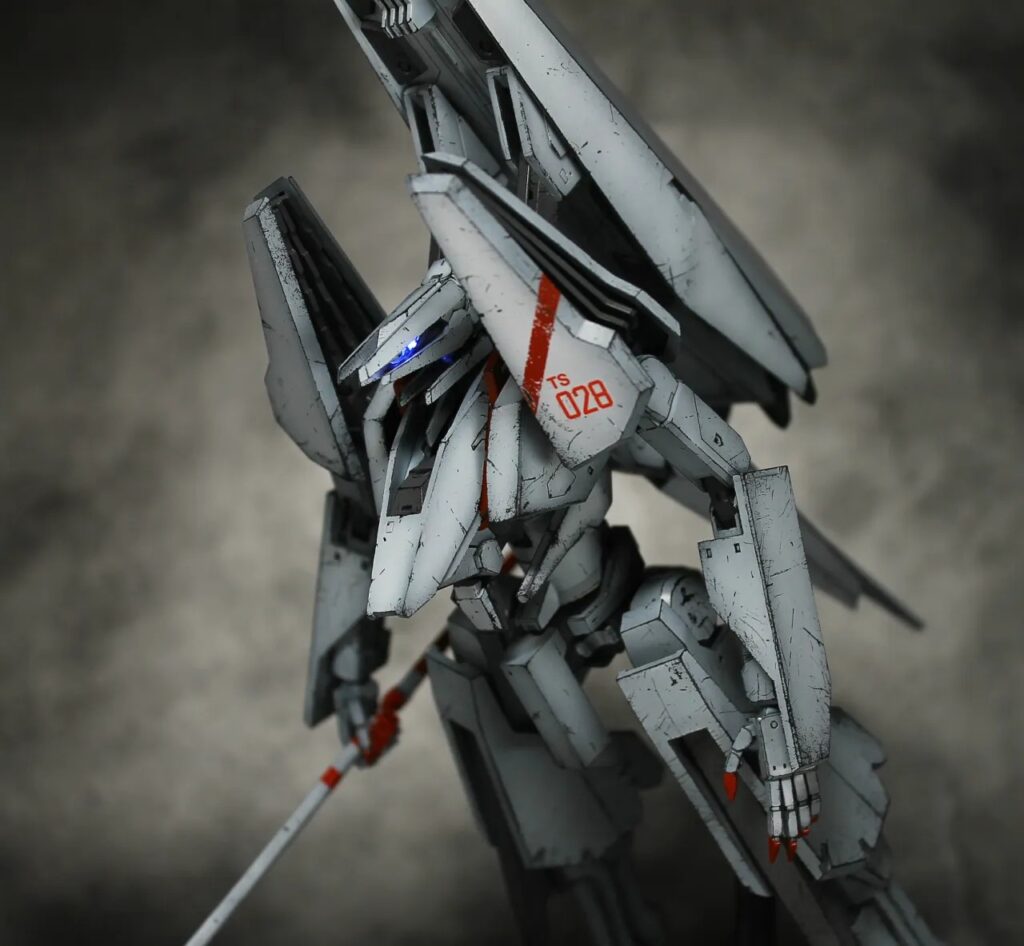 In terms of animation, the anime is entirely CGI produced by Polygon Pictures. 3DCG has been a controversial topic in mecha – as we have had many successful shows that utilize 3D to great effect, but we also have some series that really stirred the pot with their awkward and rigid animation. Well Sidonia is a mixture of both, but in a positive way. The mecha action is phenomenal and actually use some actual space physics instead of 100% rule of cool. The Garde's movement are fast but linear and because they are in space, and all the zipzapping they do is due to the use of thrusters. And there are no super fluid martial arts animation but rather concise movement that looks very restrictive and short, but in space, pushing 1 milimeter is enough to cause an object to move indefinitely, and Sidonia uses this very well.

Another good thing is the scale. The anime depict accurately the scale of the battle and they are epic. The Garde are about Mobile-suit sized of 18-19 meters. And there are many moment where the screen has about 50 of them, but in the face of the Gauna, they look like toothpicks. The sense of scale really wow you as well as showing us how scary and vast space can be. And it's not just fun and games with your giant robots. The battles are epic and hype, showing a more realistic version of space combat compared to most other mecha series. Space is void and the distance between things are incredibly vast, and even very big things can appear small and that it only took a small object to create a big impact. Sidonia did a very good job to portray this relativity.

However, the character's animation wasn't so lucky. Since they are fully 3D and Polygon aren't best known for making fluid and expressive characters, the human in Sidonia looks quite…off, like they are mechanical dolls with a flesh skin (we actually have some of that in the series as well). Their faces look super weird with really forced wrinkles whenever they grimace or something. And their motion are super awkward most of the times. In their defense, a large population of Sidonia are clones and the human are capable of photosynthesizing (turning light into energy by bathing under them), which kinda make humanity a different species. Tsutomu Nihei's work are famous for their heavy inclusion of mechanical androids, cyborgs and stuff, so the characters in Sidonia being doll-like human isn't a deal-breaker, it's just super awkward for us to watch. However, once we've come to terms with it, we can pretty much just stomach if for the ride.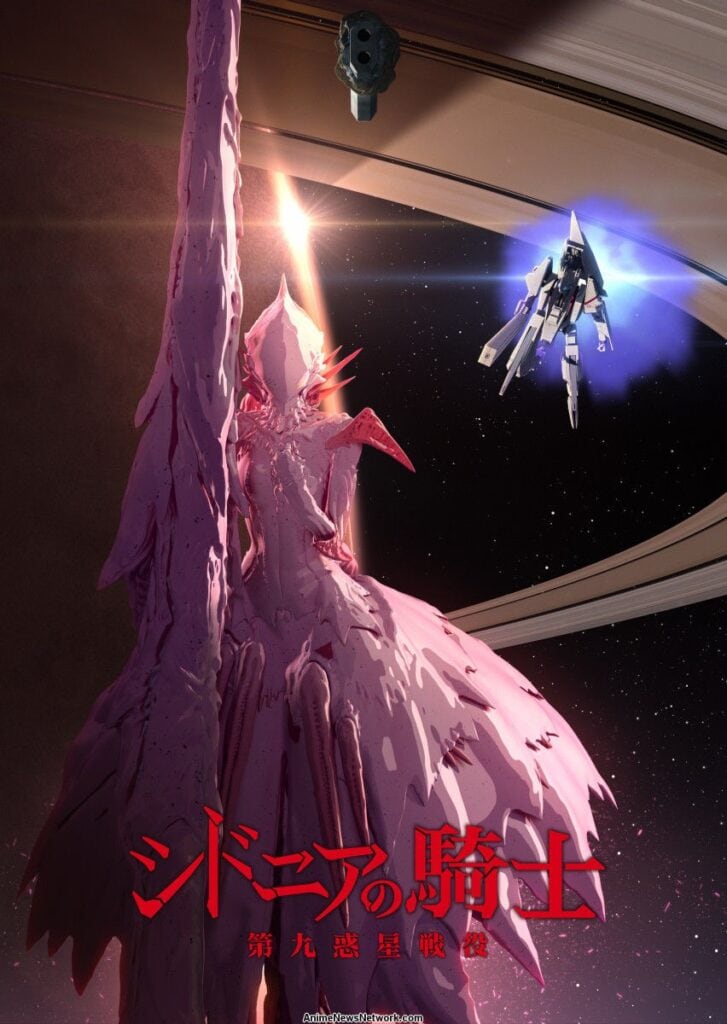 Moving on to the Mecha Design, Tsutomu's design style is actually quite similar to the Eiichi Shimizu's duo, using straight, rough edges to create very sleek and thin machines that at first glance can just snap into two if you look at them wrong. And since the Gardes are designed for pure space combat, balance is the least of their worries. The Garde are top-heavy, with huge thrusters for maximum mobility. Their legs are thin and aerodynamic since they don't need to put their weight on them a lot. Furthermore, they are constructed out of very light but extremely durable materials, so you can handwave most of the imbalance in proportions. The Gardes mostly painted white – the color of space shuttles to make them pop more against the black background of space. The author did said that he had to buy a bunch of model kit to create the Garde – especially the Tsugumori – the main hero's unit. From first glance, the Garde are actually very similar to a space shuttle with its huge shoulder armor and the back module. And the Clasping mechanism also help to heighten the similarities. During clasp formation, two or more units cross their arms and hold hands with each other, combining the thrust from their back module to produce exponentially more propulsion. When about 4 of them put together, the whole formation looks just like the space shuttle Endeavor with 4 huge thrusters.

The weapon designs and gimmick of the Garde are also very unique and interesting. The Clasp formation is actually super unique that we've never seen anywhere else. The only thing that can come remotely close is Macross Zero with their Ghost Booster backpack, effectively strapping a small drone on a jet to increase thrust. This gimmick is very akin to what we usually in Western space opera, especially with the use of Higgs particles – what we consider to be God's particle in the fiction world. Even though the base science is very…well fiction, the way they establish upon that is very good. The weapons of the Garde are also quite interesting, on the one hand we have a head-mounted Higgs particle cannon that looks small but is extremely destructive just like the ZZ's mega-cannon. But that isn't the main weapon against the Gauna since Higgs particle cannot destroy a Gauna's core, but only Kabi – a special material can. And they come in spears – like literally hunting spears the size of a building, which makes it seems very…primitive. Later on, we have extremely long railguns that fire Kabi rounds – and those railguns are like 6 times longer than the Garde itself for the longest version, and the most compact version is about 1.5 times the height of a Garde. This also emphasize the fact that in space, a lot of things don't work like we know in atmosphere. Even with a super long toothpick firing stick, the Garde can move extremely agile and bank left and right like there's no resistance – because there's literally almost no resistance. Length and weight doesn't matter because of zero-gravity in space. Sidonia really exploit this part well.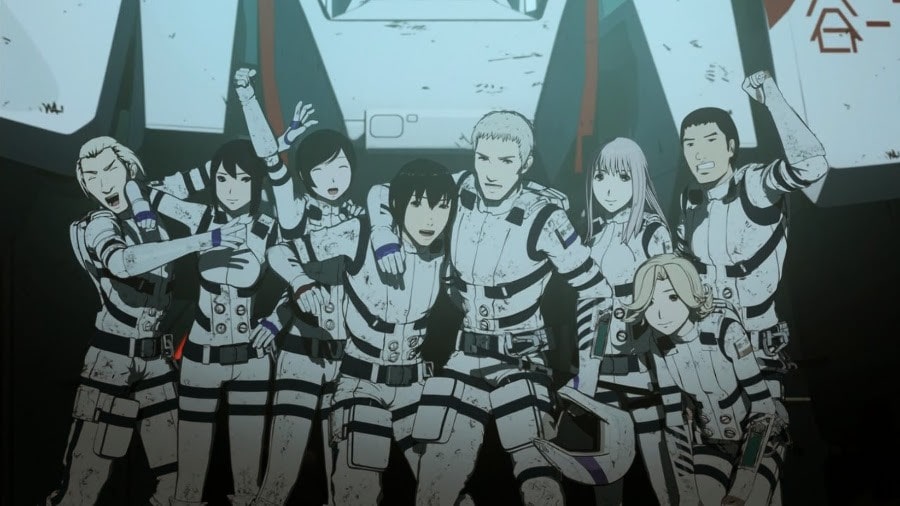 Now we come to the most perfect aspect of the anime: the OST and sound design. This epic space opera was sung by Angela – one of the most powerful female vocal band out there. The openings – Sidonia and Knight March – are no doubt some of the most badass mecha songs I've ever heard. The songs are like anthem that display the chivalry and heroic-ness of the knights of Sidonia in their battle against the Gauna. The OP will definitely hype you up for the upcoming battle, and the clever use of those for insert songs at critical moment also increase the hype exponentially. Noone can resist screaming when "Sidonia" plays during the final battle on Planet Nine. It was one of the most climactic climax ever in modern mecha. A perfect example of "the cavalry has arrived…along with the winged hussahs". Other than that, the sound design for the series is pretty good with a lot of unique sound that give it a certain sci-fi vibe. Although the volume of some sound effect are quite inconsistently loud, so you might wanna be careful if you are on headphone, especially when the thruster sound or higgs particle cannon fire.

Overall, Knights of Sidonia is a great space opera scifi with a very realistic take on the "space physics" aspect of things. The series mix some typical romcom stuff with your real robo tropes and then give it some Tsutomu Nihei twists to keep things fresh. There are some wtf moments that will make you laugh out loud, some emotional moment that will touch your heart, and some super badass battles that will have you jump from your seat and cheers when an entire army of clasp-formation Gardes arrive to save the day. The animation is a split for us, since there are a lot of arguments for both sides, but we can all agree that the soundtrack is certainly epic and badass. In conclusion, Knights of Sidonia is a unique experience created by the unique minds of Tsutomu Nihei and definitely worth checking out. We will also be reviewing the movie that conclude the animated saga soon.
Check out more recommendations: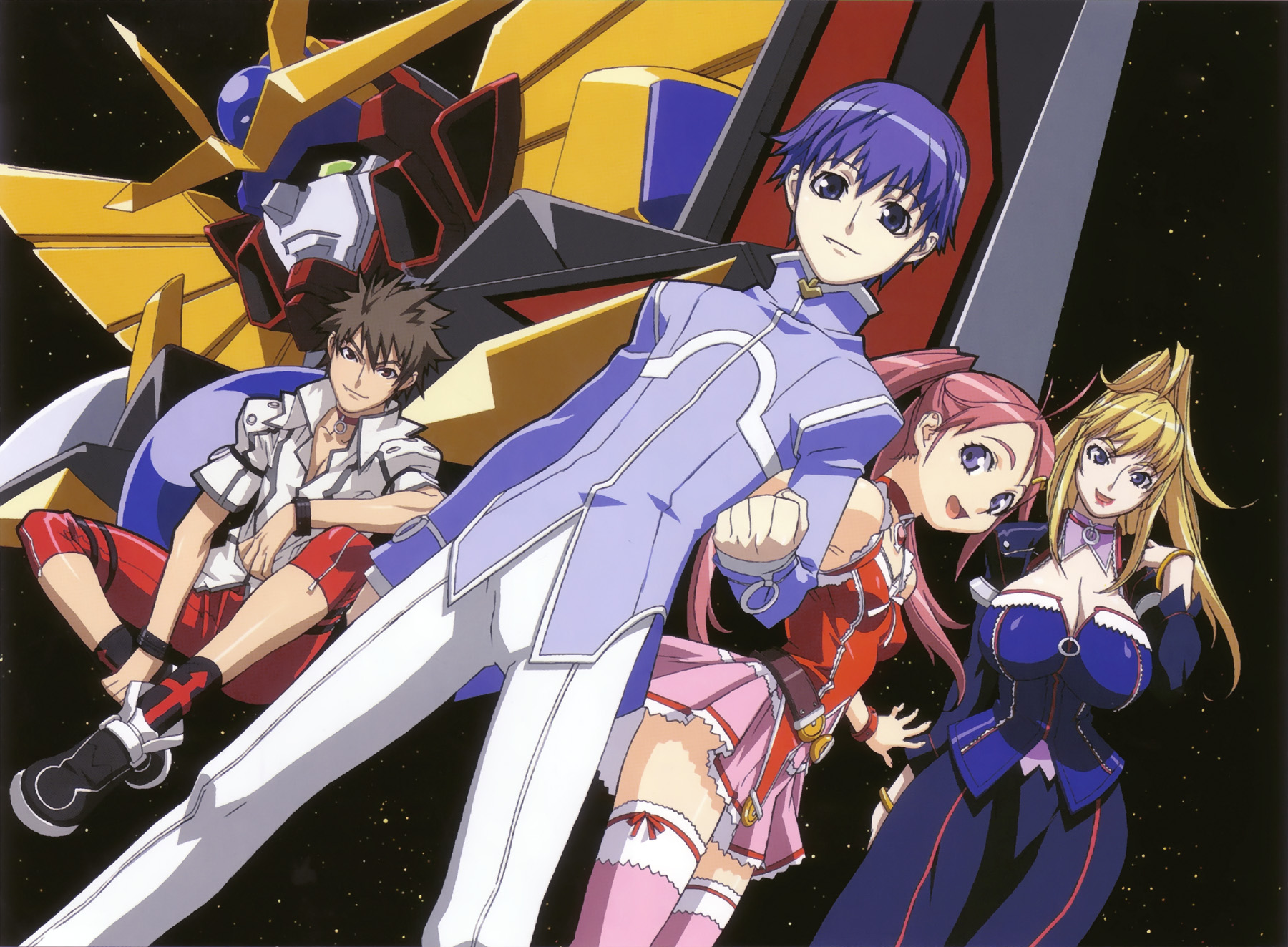 A heavy-weight in Masami Obari's repertoire. Choujuushin Gravion is average in production quality, yet it is imbued with the spirit of the most badass over-the-top director of all time.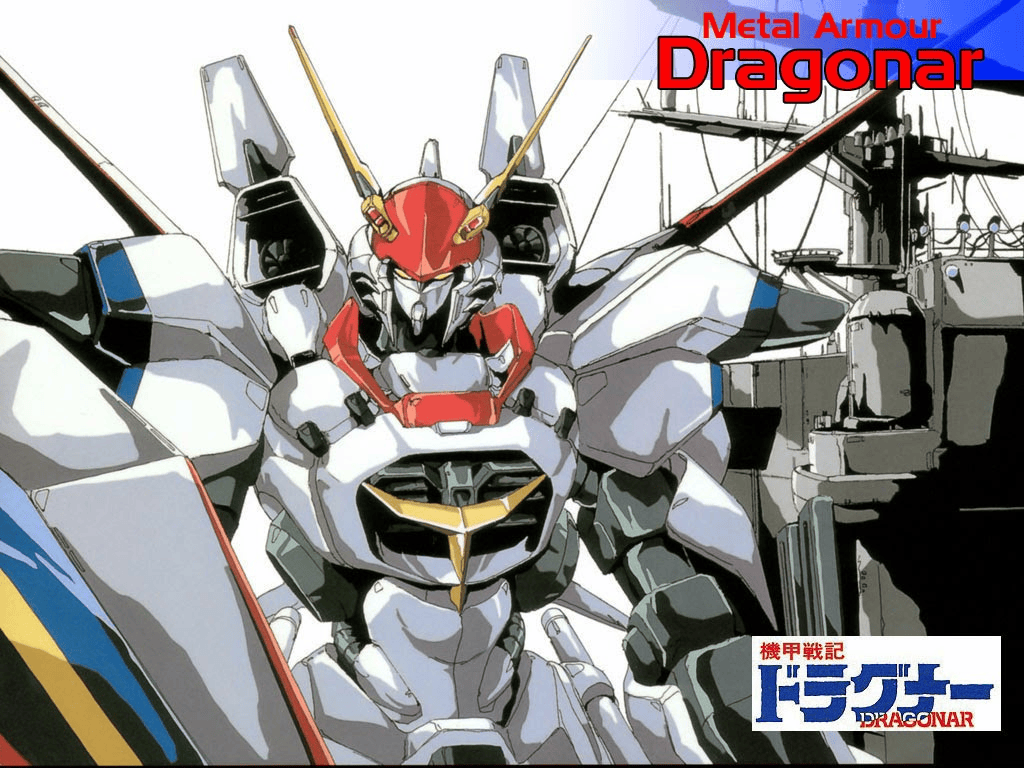 Do you want a Gundam series with a brighter tone but still has banger battles? Then Metal Armor Dragonar is a perfect series for you!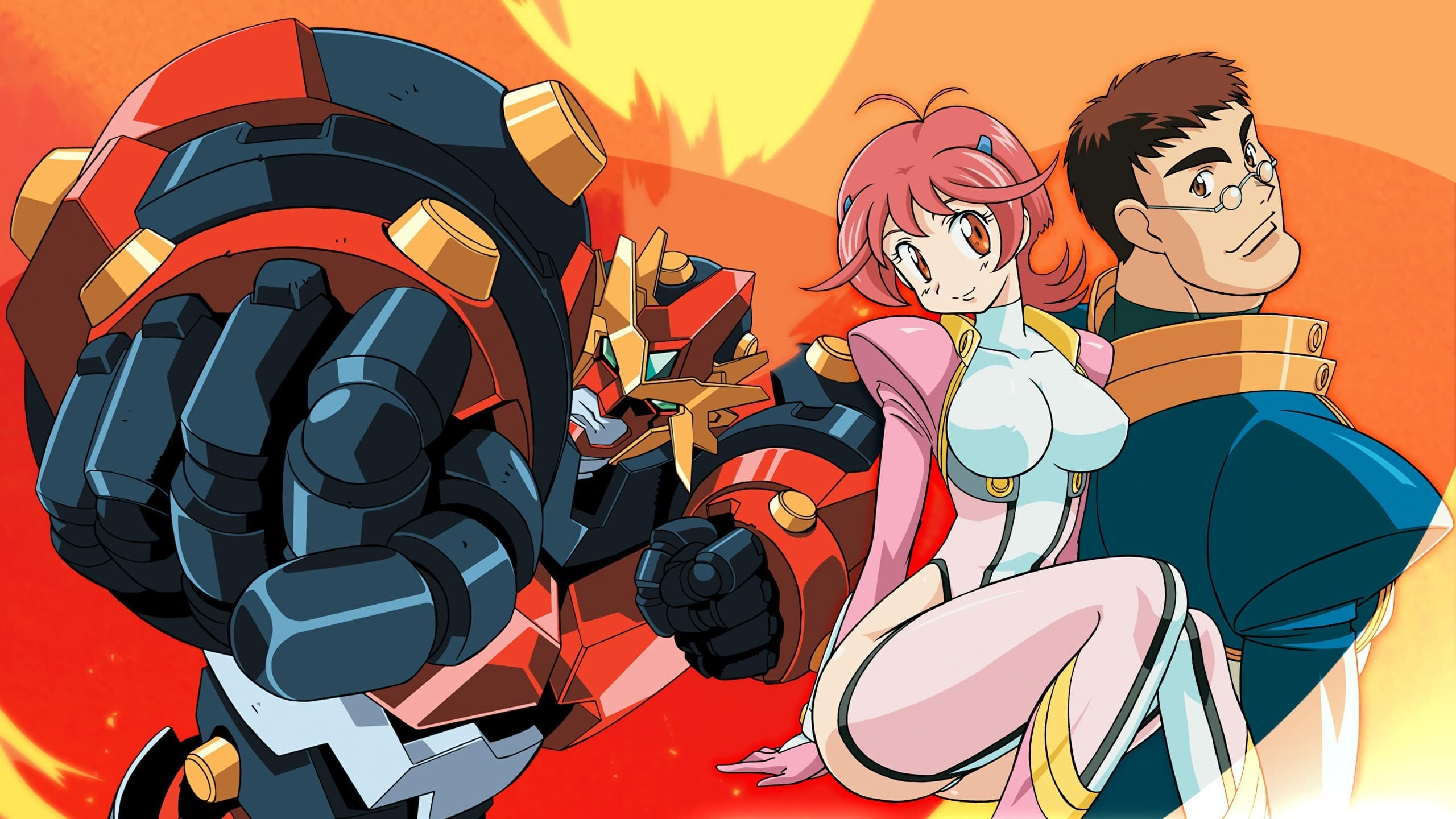 A Super Robot versus Alien mecha series, but this time it's also infused with the intricacies of human's most sacred bond: Marriage. Godannar put that relationship to the test!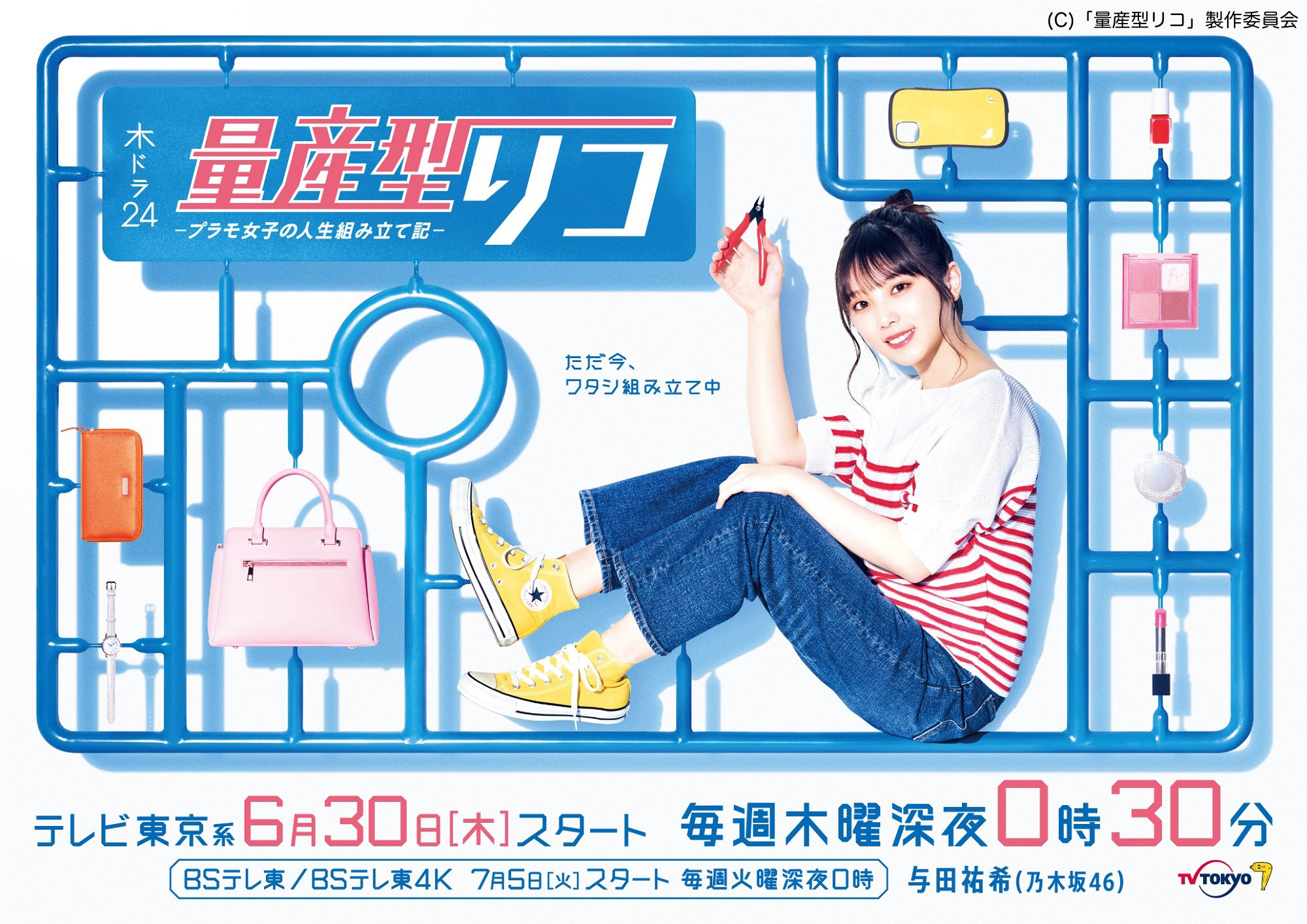 A series about building regular model kit, and using them to find inspiration in life. A very uplifting and chill series for mecha fans to change their perspective on their hobby.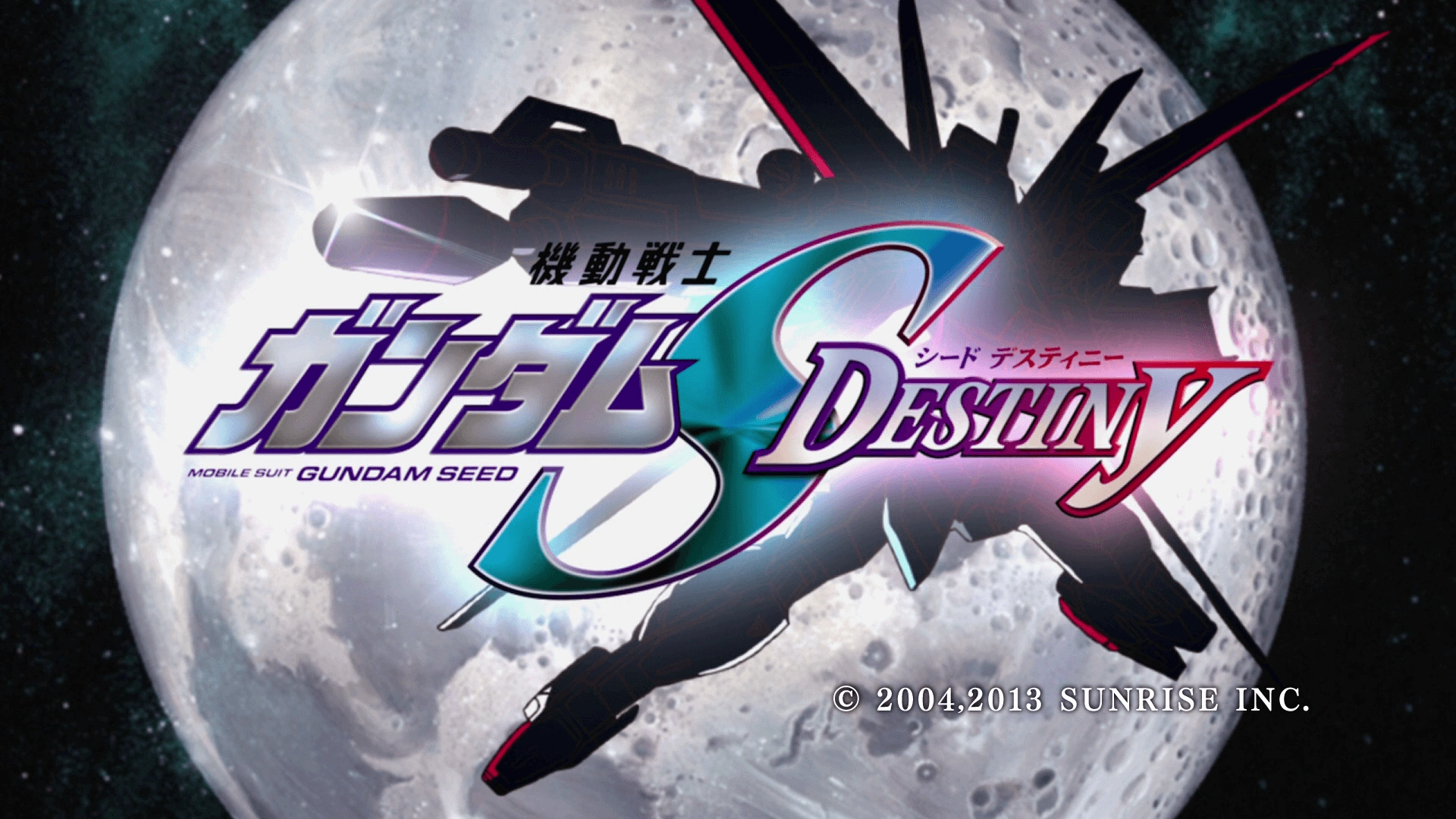 The sequel to SEED – a series that brought Gundam on top of the radar. Destiny is a sequel that earned both the intense love and hate within the fandoms.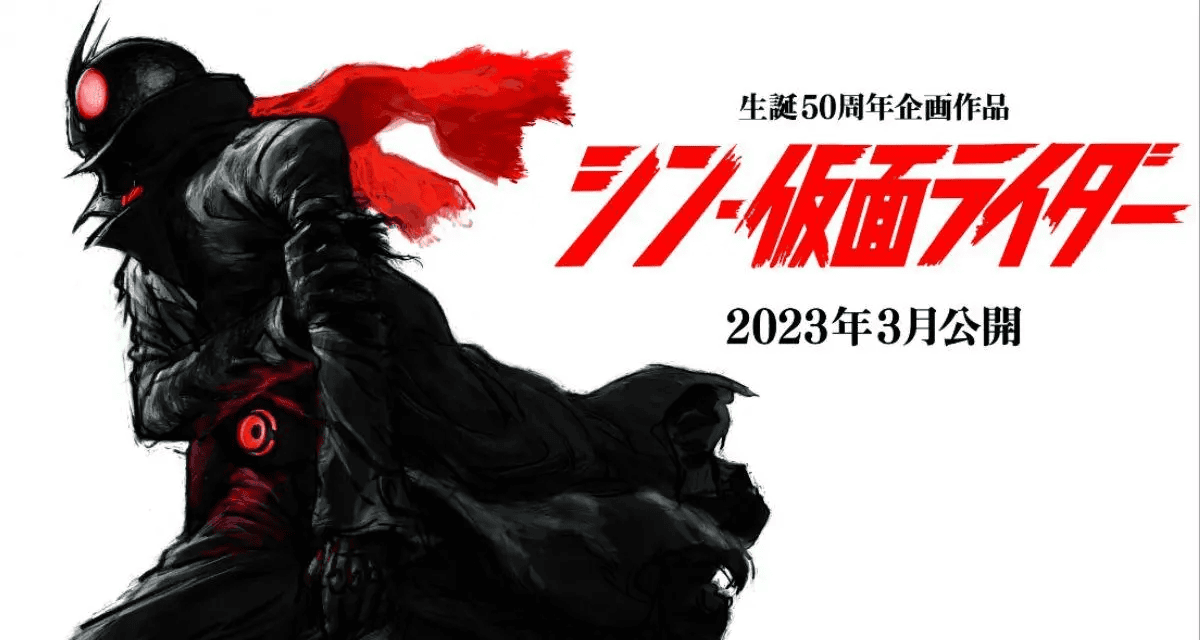 The 3rd Tokusatsu series by Director Anno Hideaki. Shin Kamen Rider revisits the core message of what it means to be a Rider and to fight for justice while putting a modern spin on it.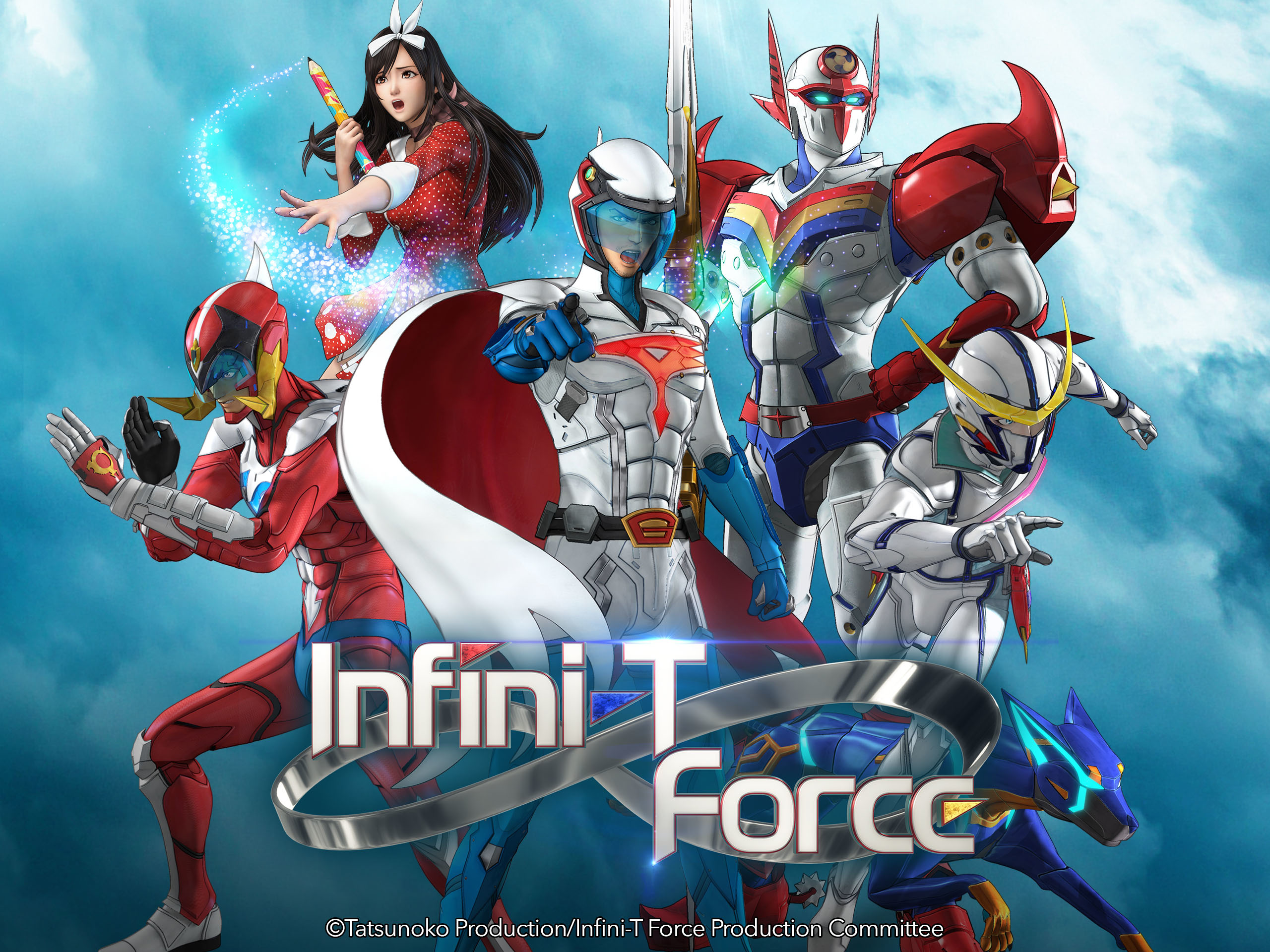 The most ambitious superhero crossover is here! Infini-T Force is where heroes from different universes come together to save a girl and protect the multiverse.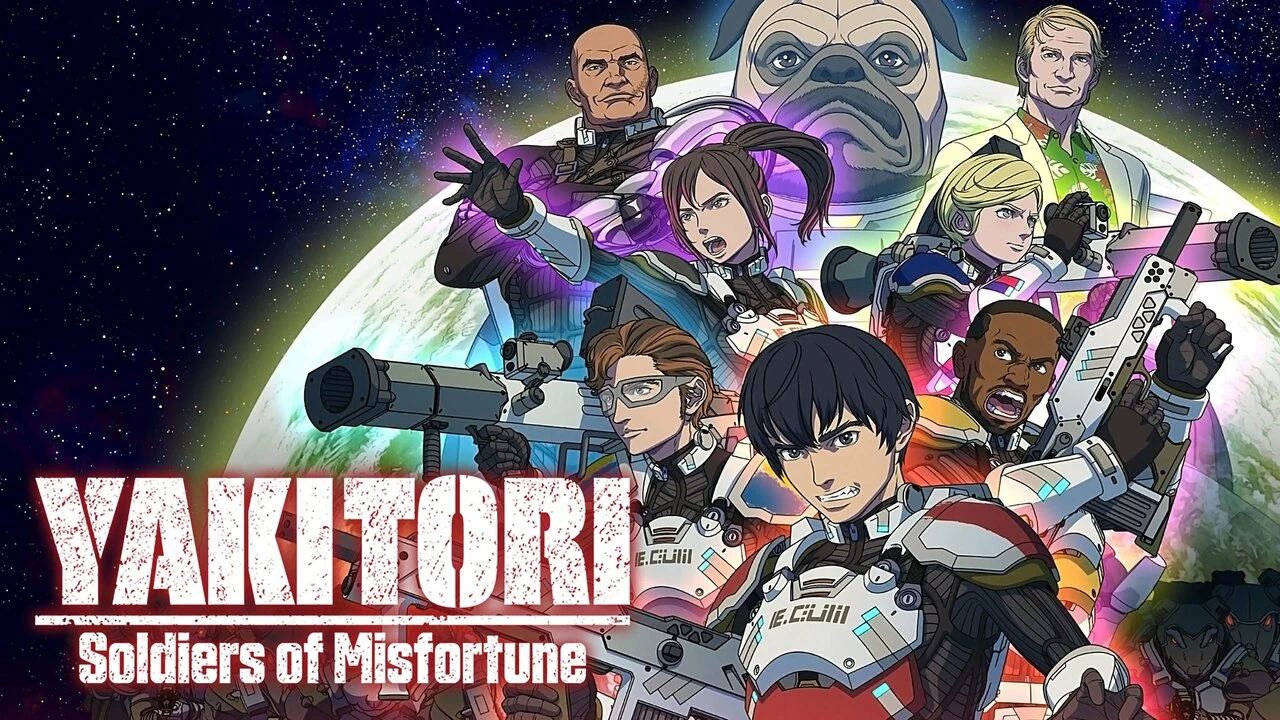 An anime adaptation of a sci-fi novel with the same name, Yakitori really stir up the scene with its unusual storytelling and animation style. However, the characters really hold the series up.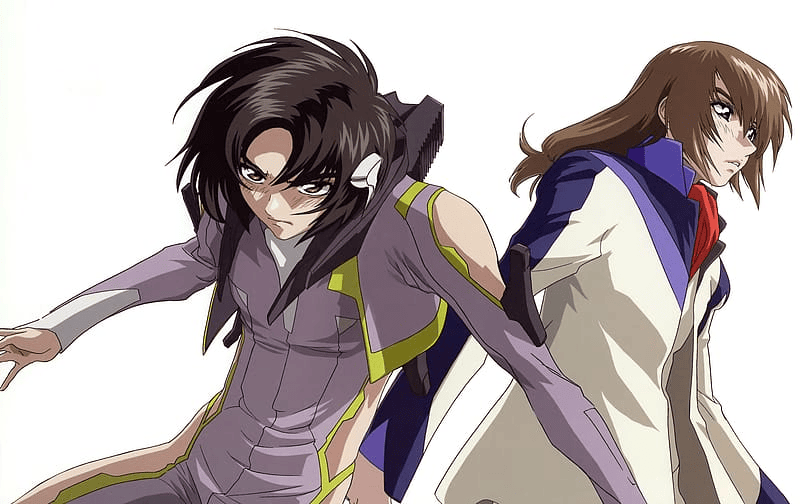 A Fafner novel written by Tow Ubutaka – the person who understand Fafner the most. Explore Kazuki's POV and his relationship in a way you've never seen before.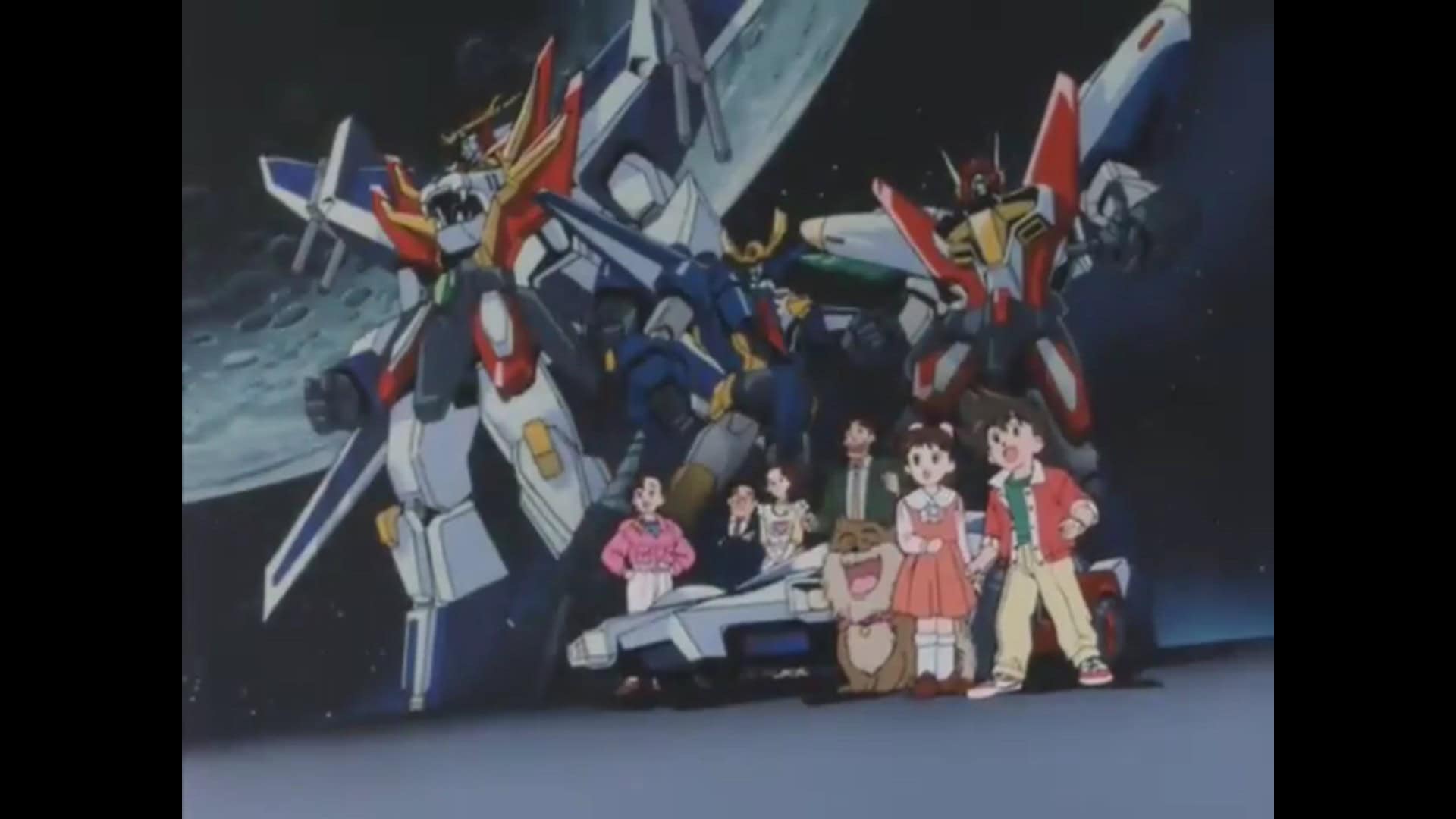 After the Transformers wave subsided, Takara made a bold move by partnering with Sunrise to produced one of the best Mecha franchise ever. Start the Brave journey with Exkaiser!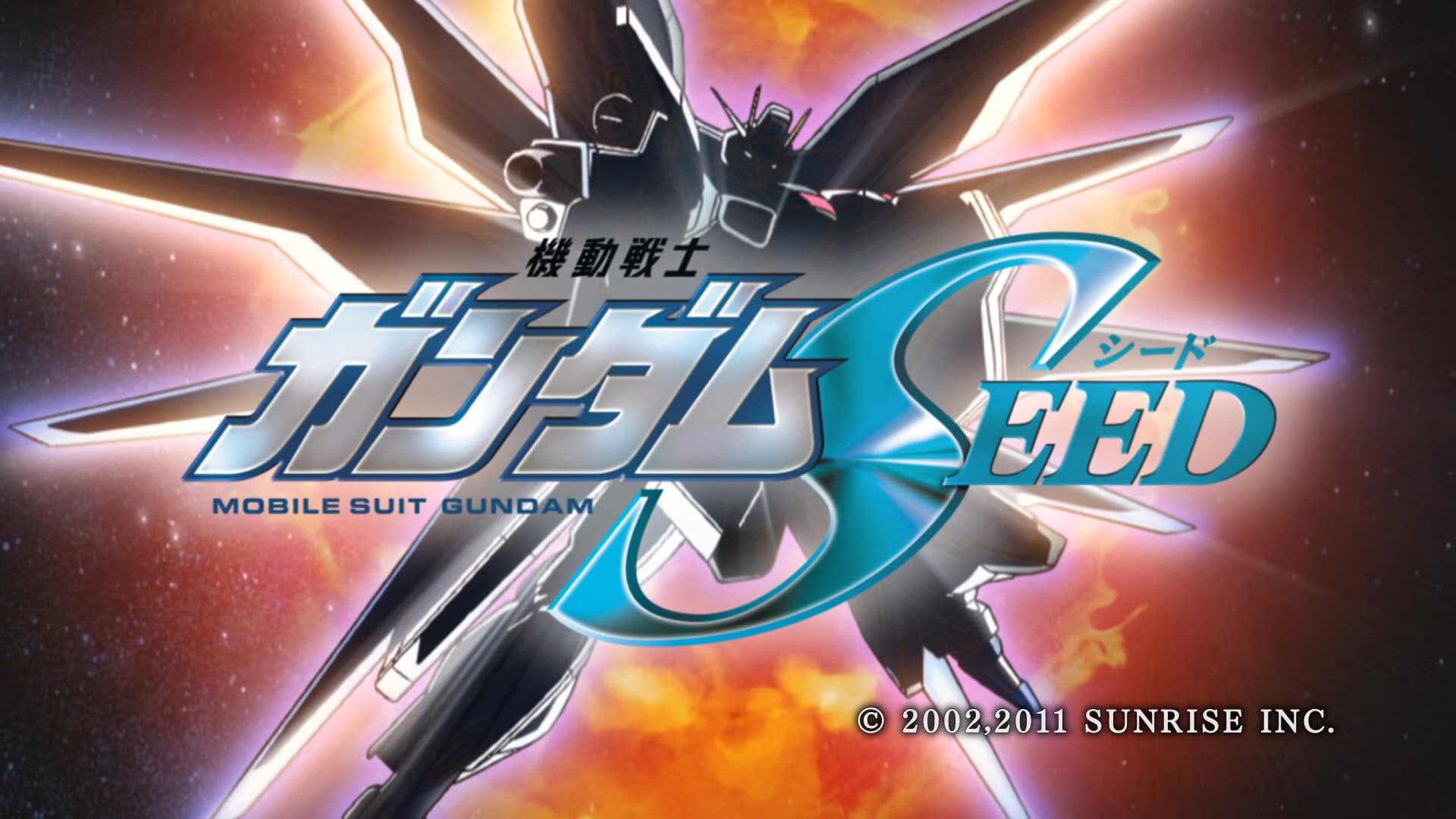 A new Gundam for a new era. Gundam Seed is one of the most popular modern Gundam series that has fans all around the world. And it also received much love from Sunrise as well.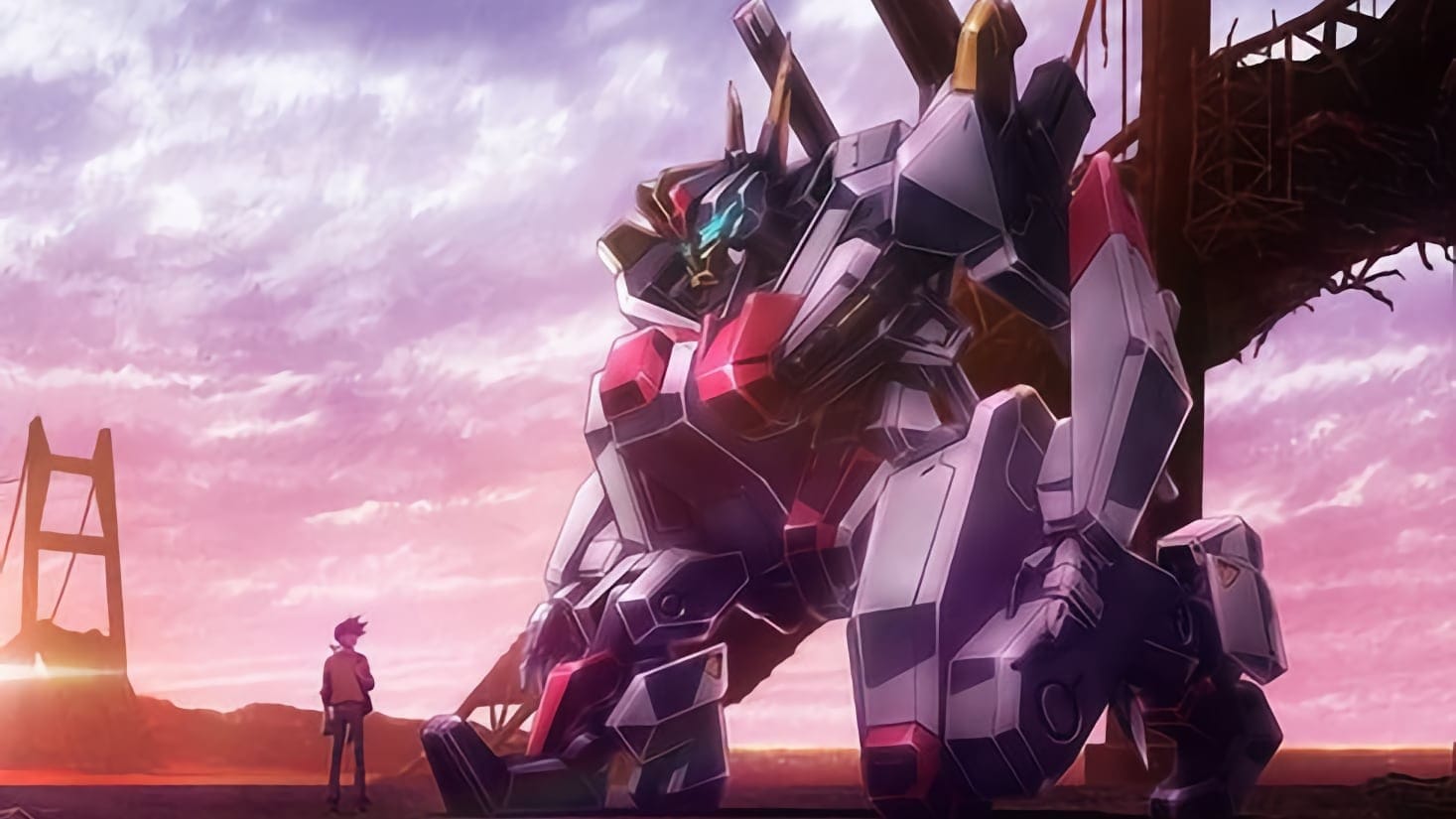 A Sunrise original mecha series after almost a decade. Kyoukai Senki was used as a toy ad and training grounds for the new animators at Sunrise.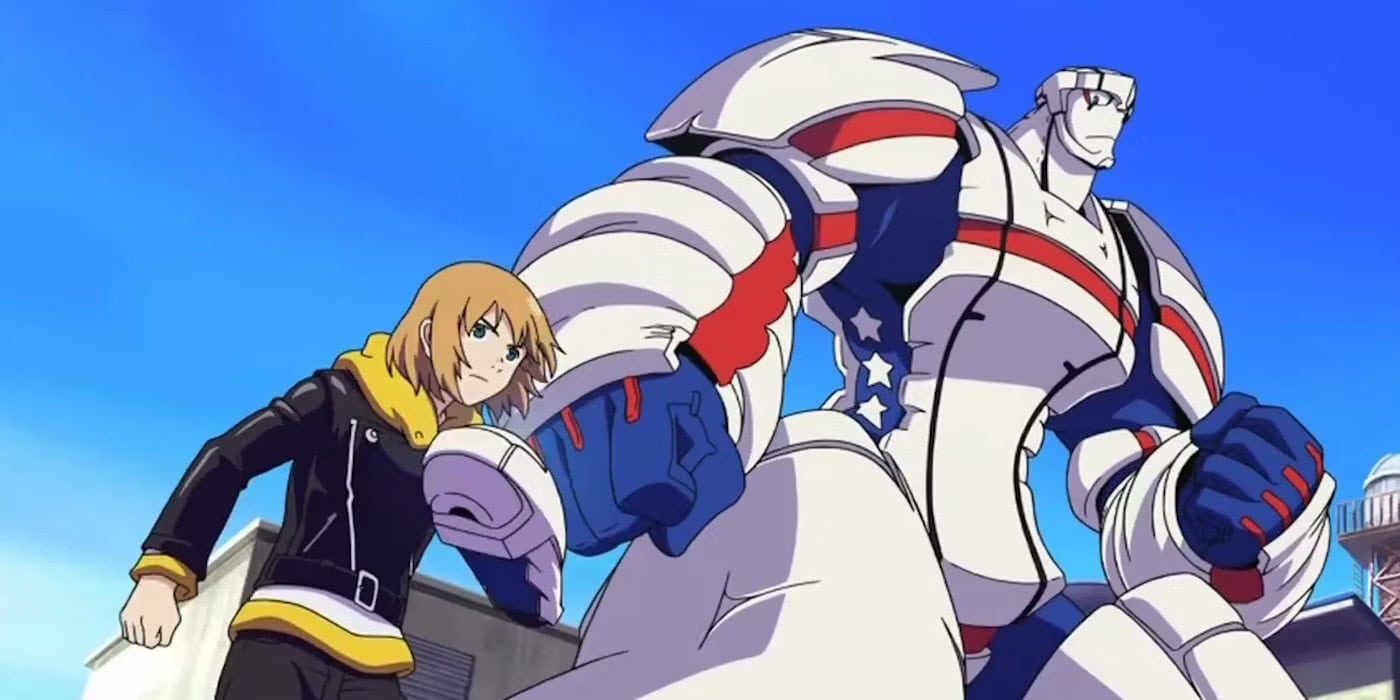 Heroman – the name that says it all. A Western x Japan superhero story about a boy who was granted great power and great responsibility. No he doesn't shoot web, but he has a robot instead!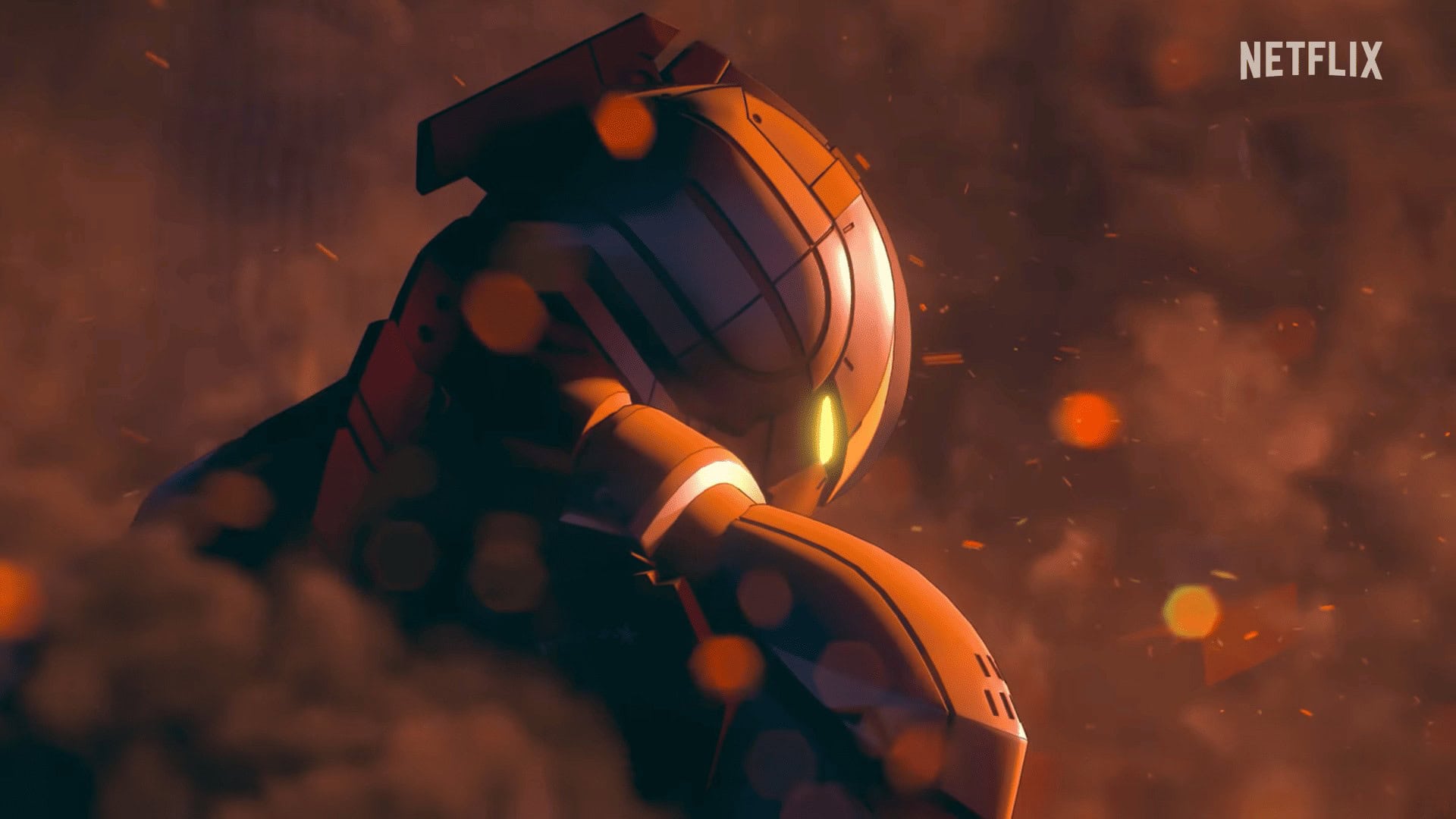 The final season of the ULTRAMAN Netflix adaptation. With the direction season 2 went, all hope seems lost in the series. But this season delivered the Light of the Giant to us once again.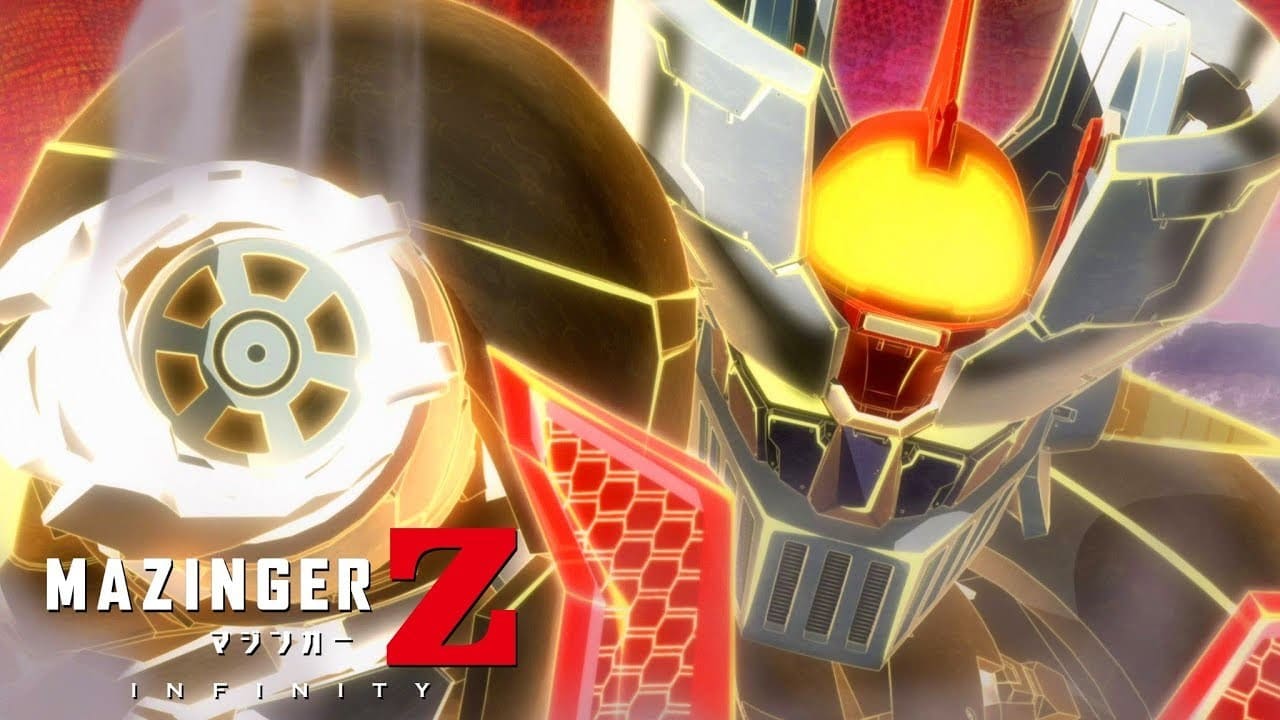 A love letter to commemorate the pioneer of the Mecha genre, Mazinger Z Infinity remind us of the conviction and justice that the Iron Castle had, is, and will stand for.

A badass and action-packed super robot series with an age-gap marriage between the two main characters. A hearth-throbbing and passionate tale about love and perseverance.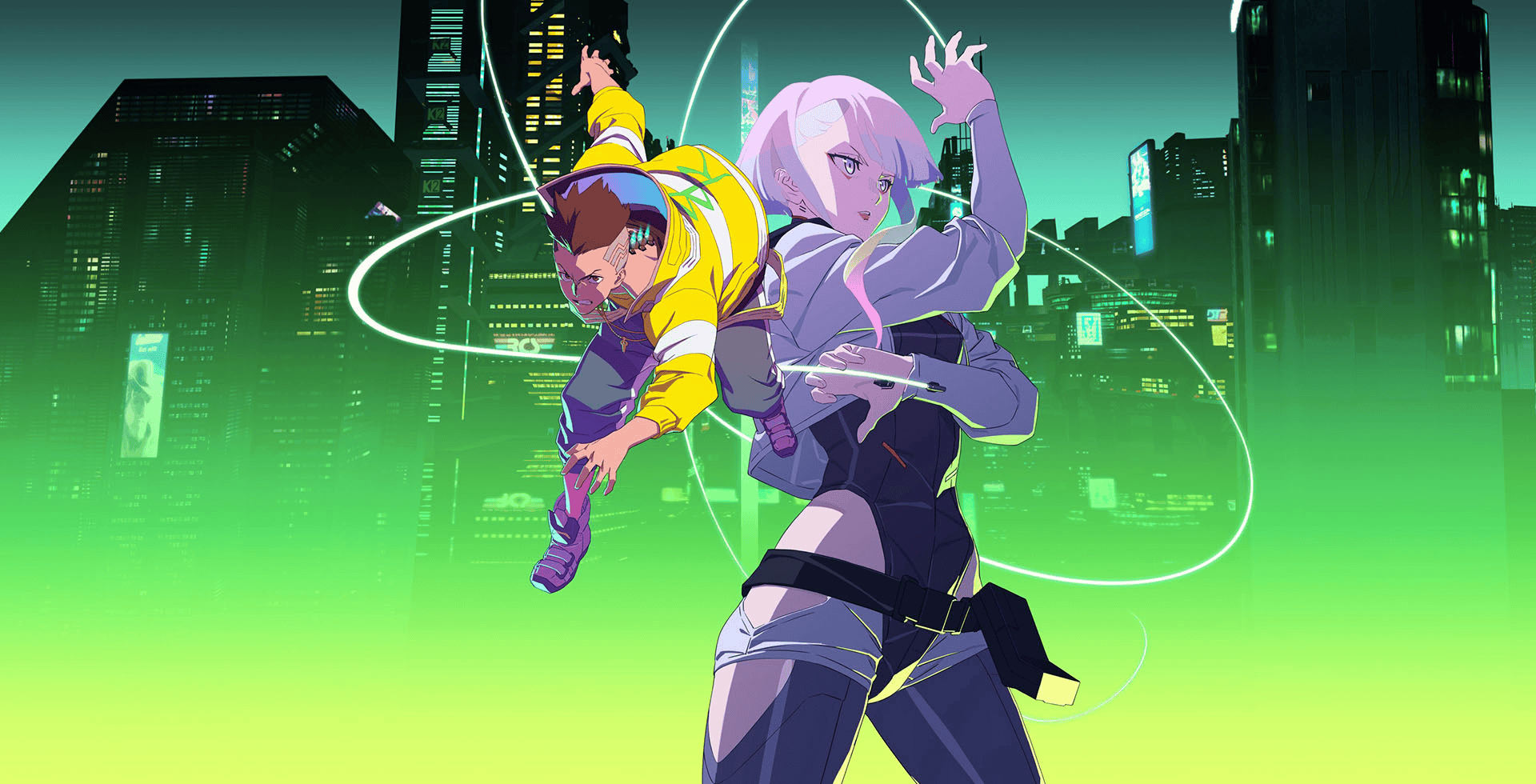 An anime from Studio Trigger that will literally blow your mind. Cyberpunk: Edgerunners is a phenomenon that will echo in the audience's heart well beyond the future.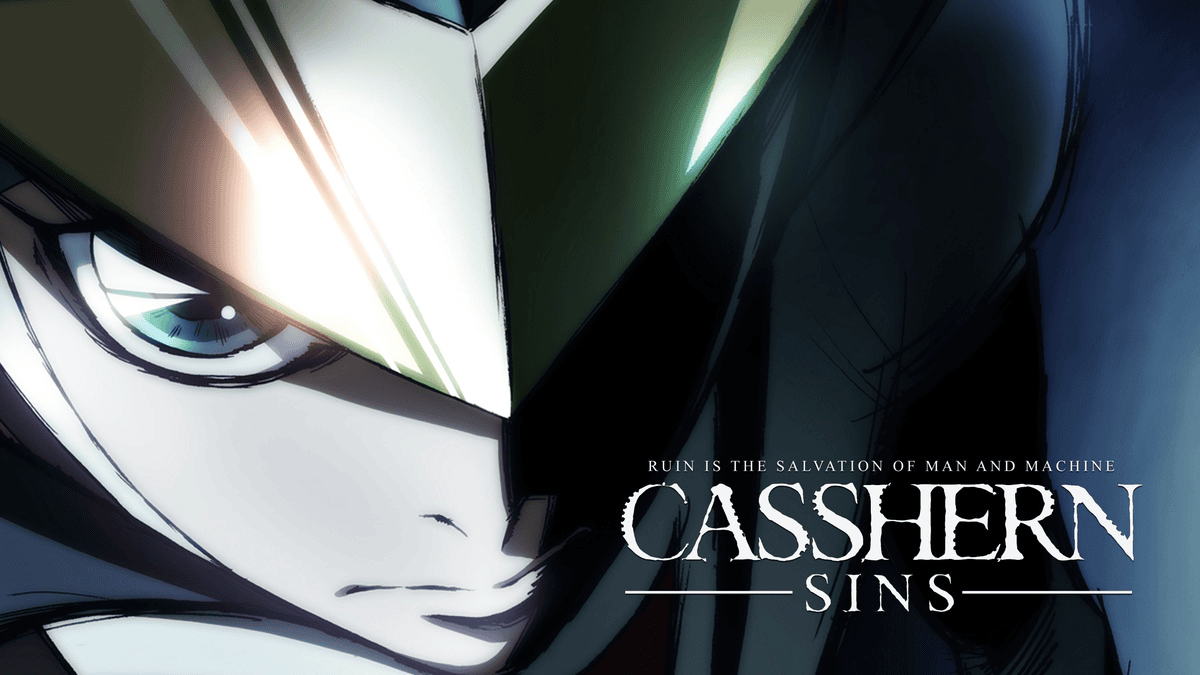 A new story of the boy who awoken a machine. Casshern Sins follow a conflicting young man in a world where life seems meaningless, yet everyone yearn for it anyway.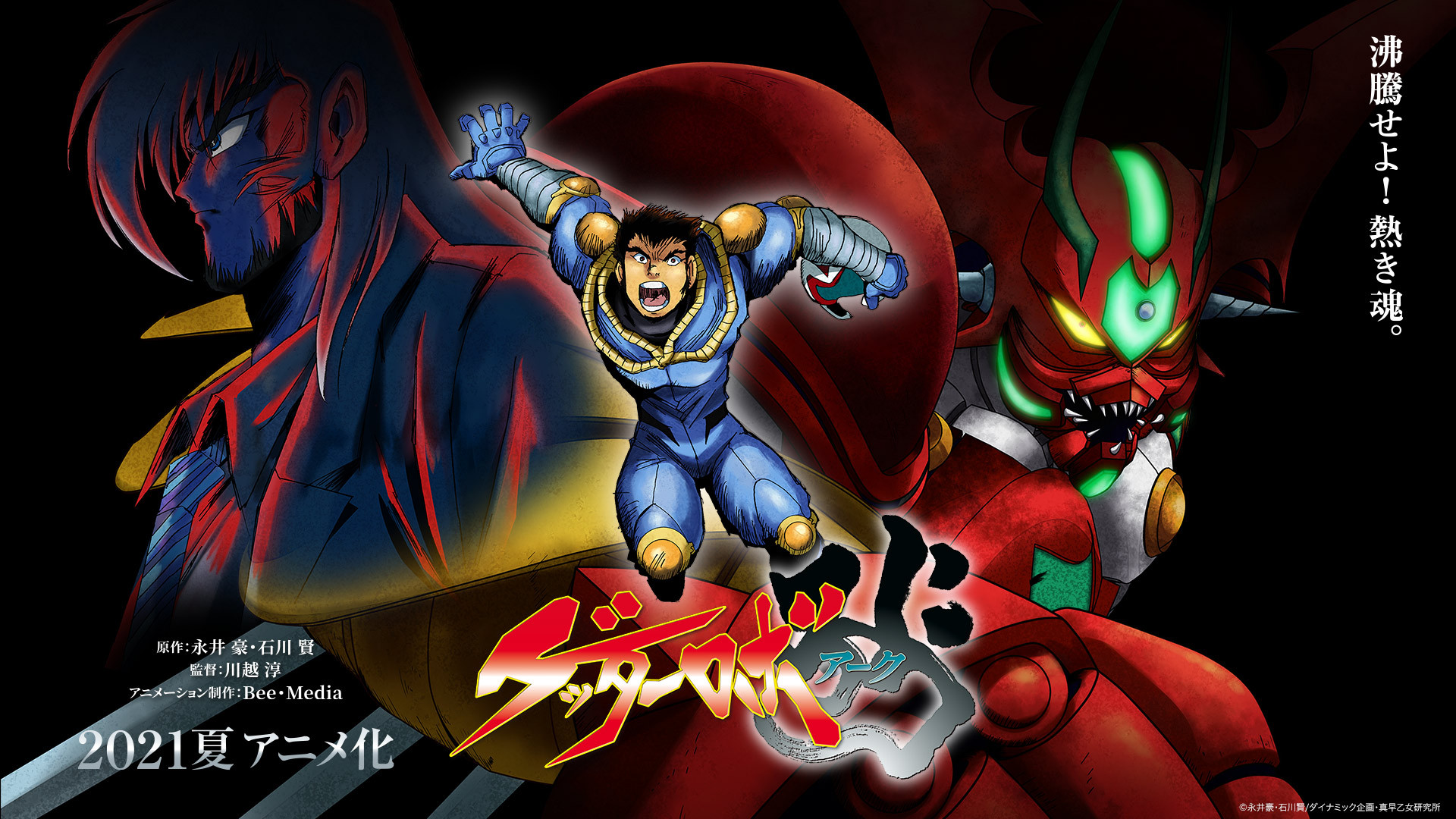 A passionate love letter to one of the oldest and most revered mecha franchise – Getter Robo Arc aimed to deliver a sought-after conclusion to the manga. But did it succeed?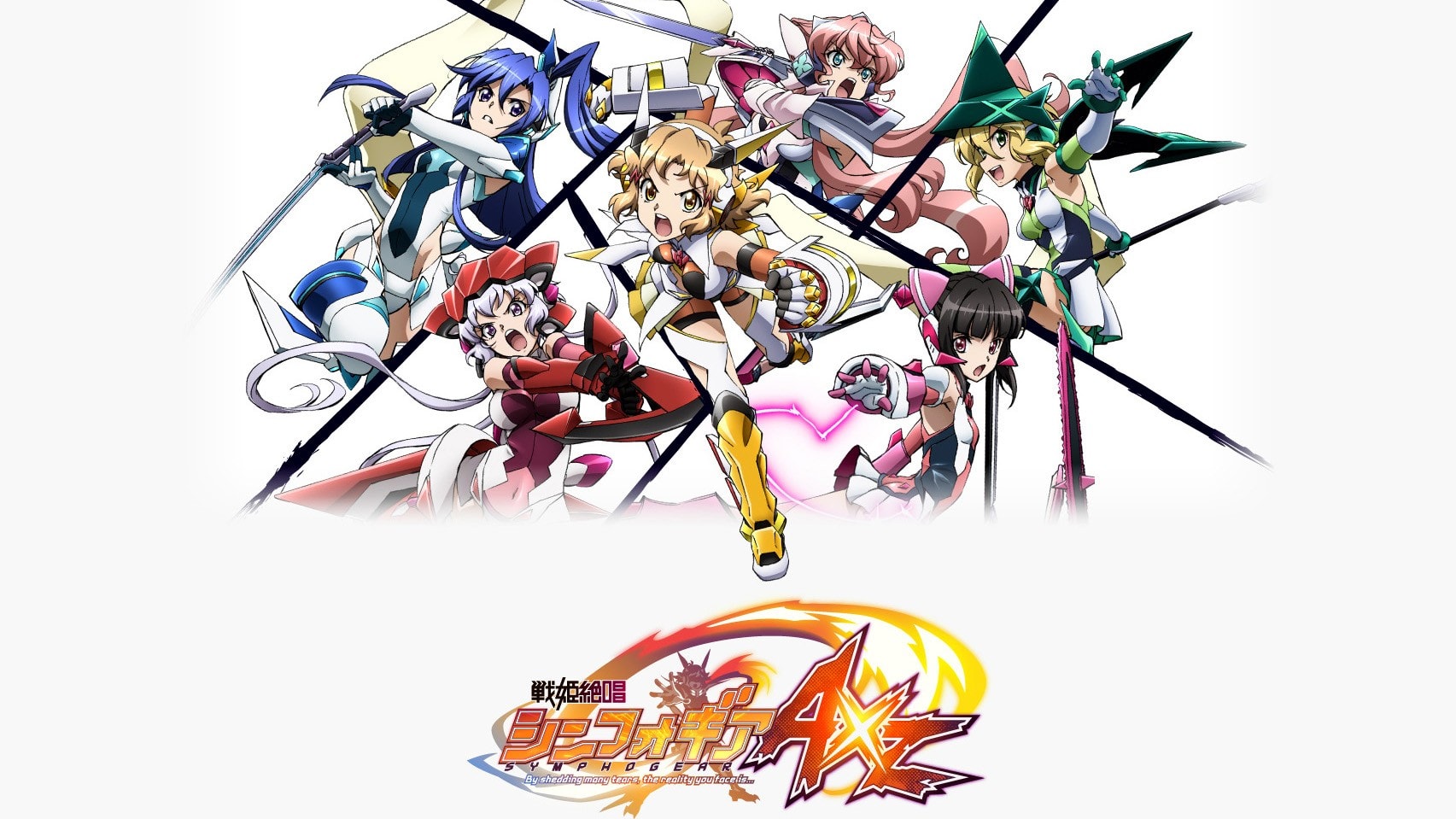 Just when things have calmed down, the Gear Users once again face an apocalyptic threat from a mysterious high order. This put Hibiki and her friends at risk once more.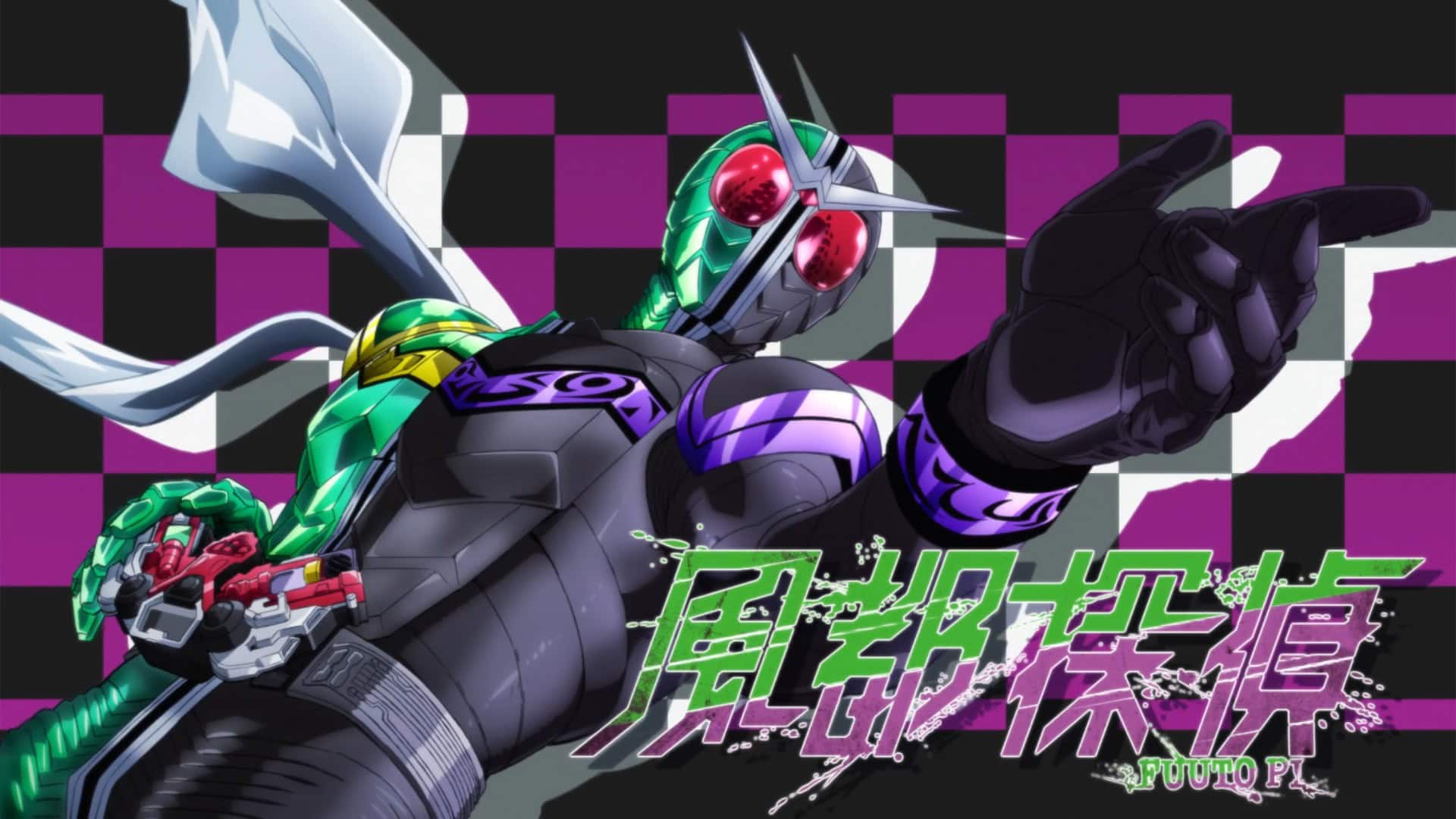 The detectives of the windy city Fuuto never rest. A new story unfold in front of our two-in-one hardboiled Kamen Rider W. But this time, it's animated!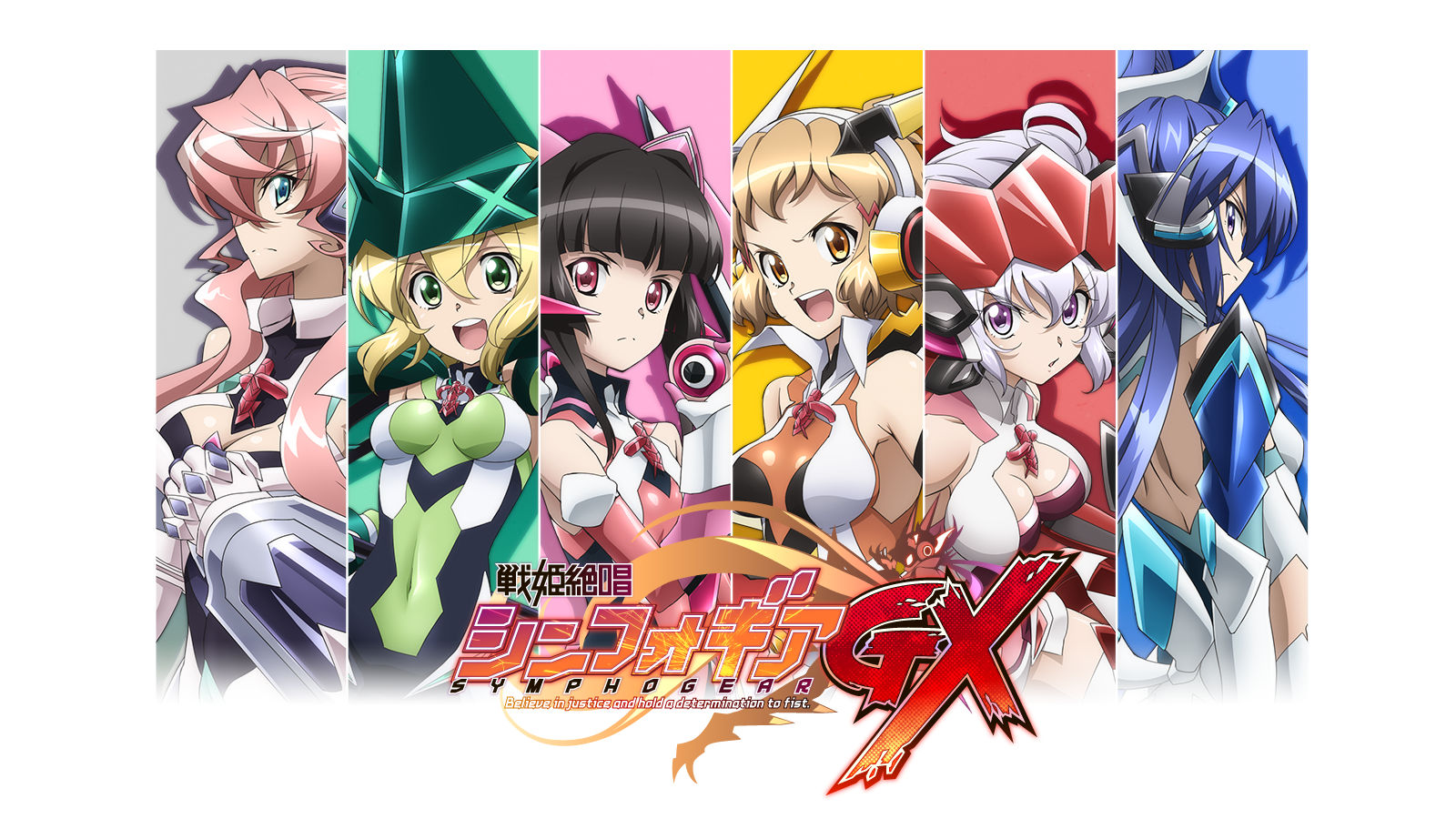 New threats emerged to threaten the world. But new allies also appear to bring the Gear's songs to a new level. A new battle await the girls!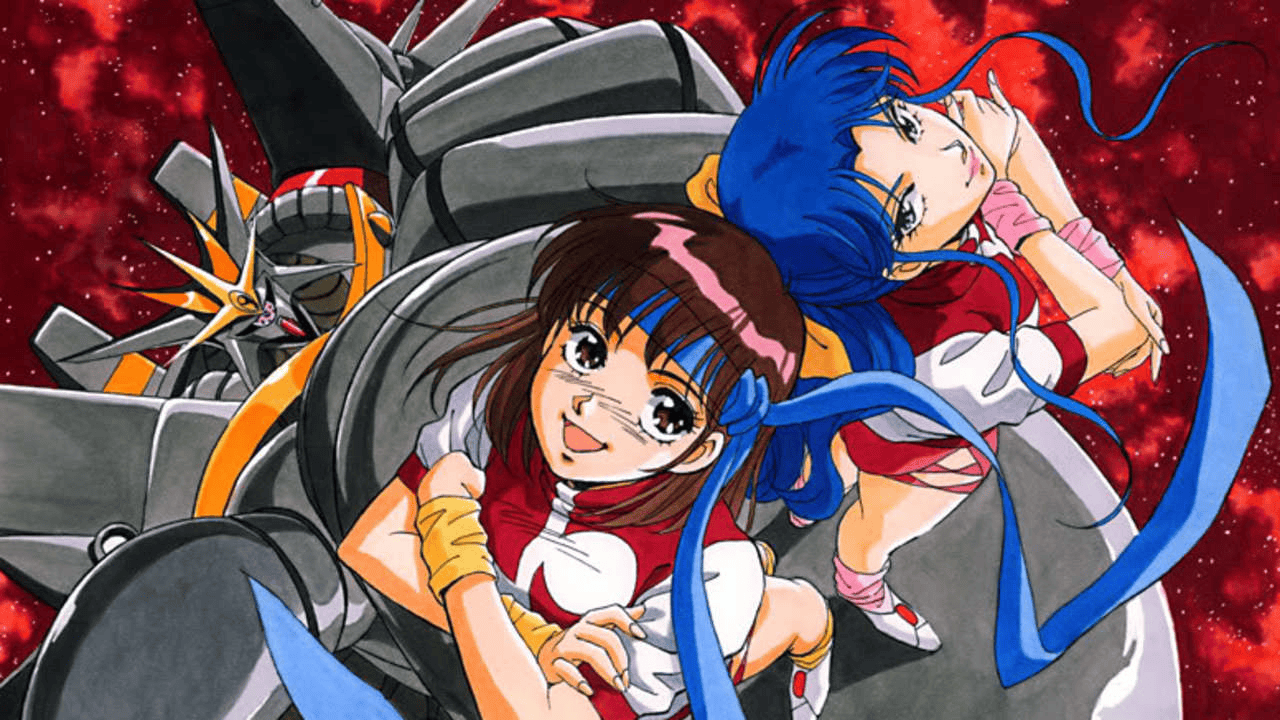 A tale of love and courage across space-time light years apart. A girl going through her teenage with all the hope, love, courage and grieve of a soldier.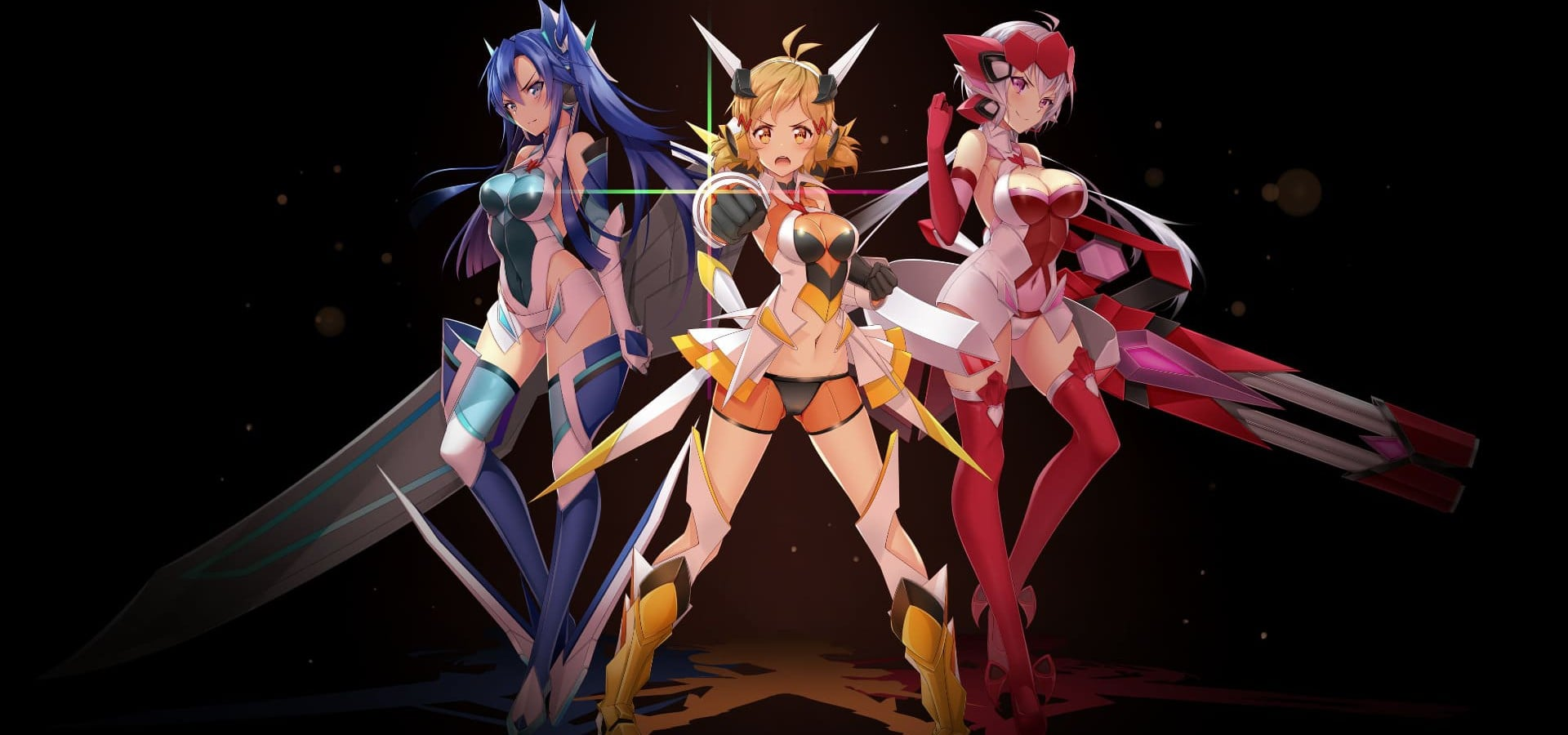 Mahou Shoujo x Tokusatsu combined with plenty of mecha references, Symphogear bring us an audio and visual experience that is just the beginning. of a great franchise.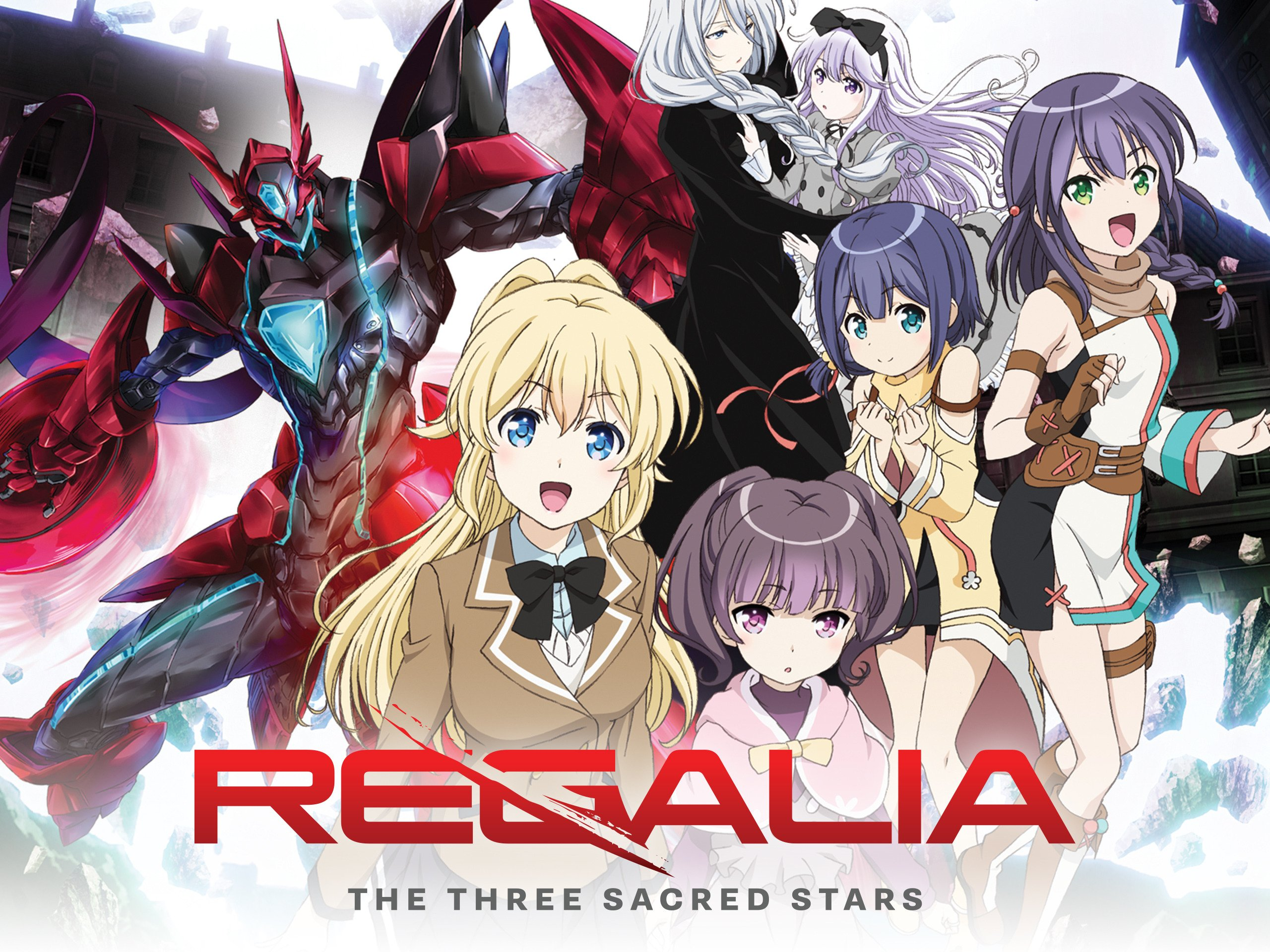 A blazing and explosive Super Robot series where the most ridiculous over-the-top combat happen with zero explanation whatsoever. And it's an…all-girls anime?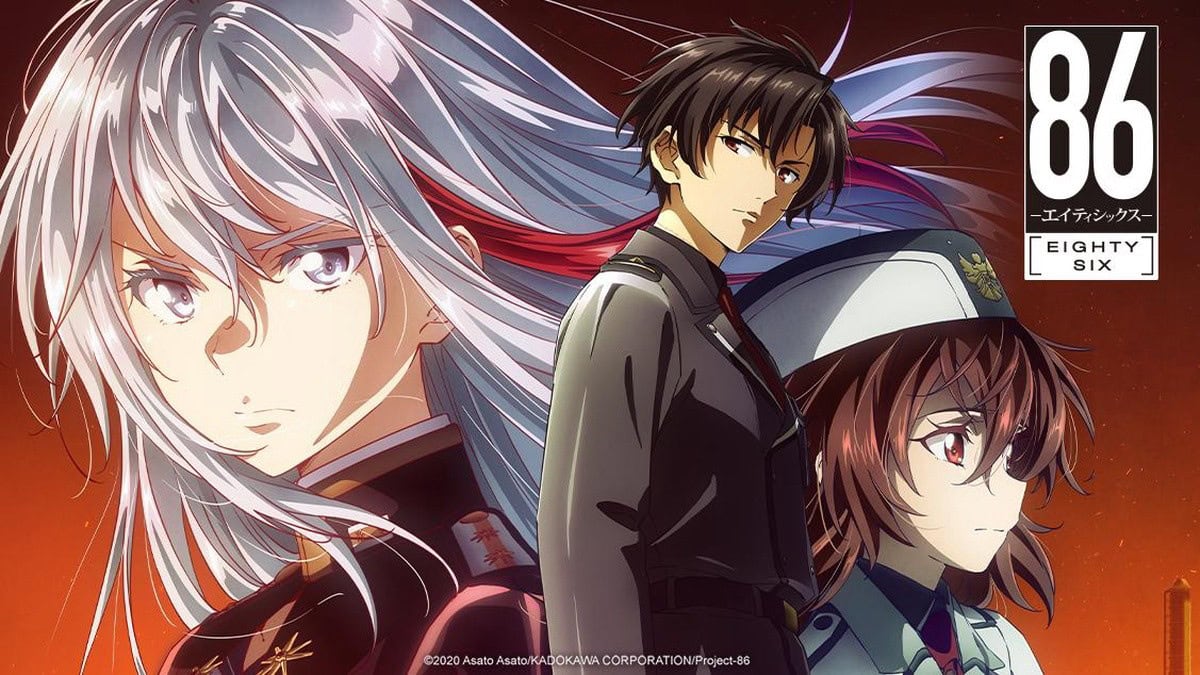 A new nation, a new story, a new battlefield. The reborn Eighty Six must choose between a life of peace or death. Will the Reaper be able to move on?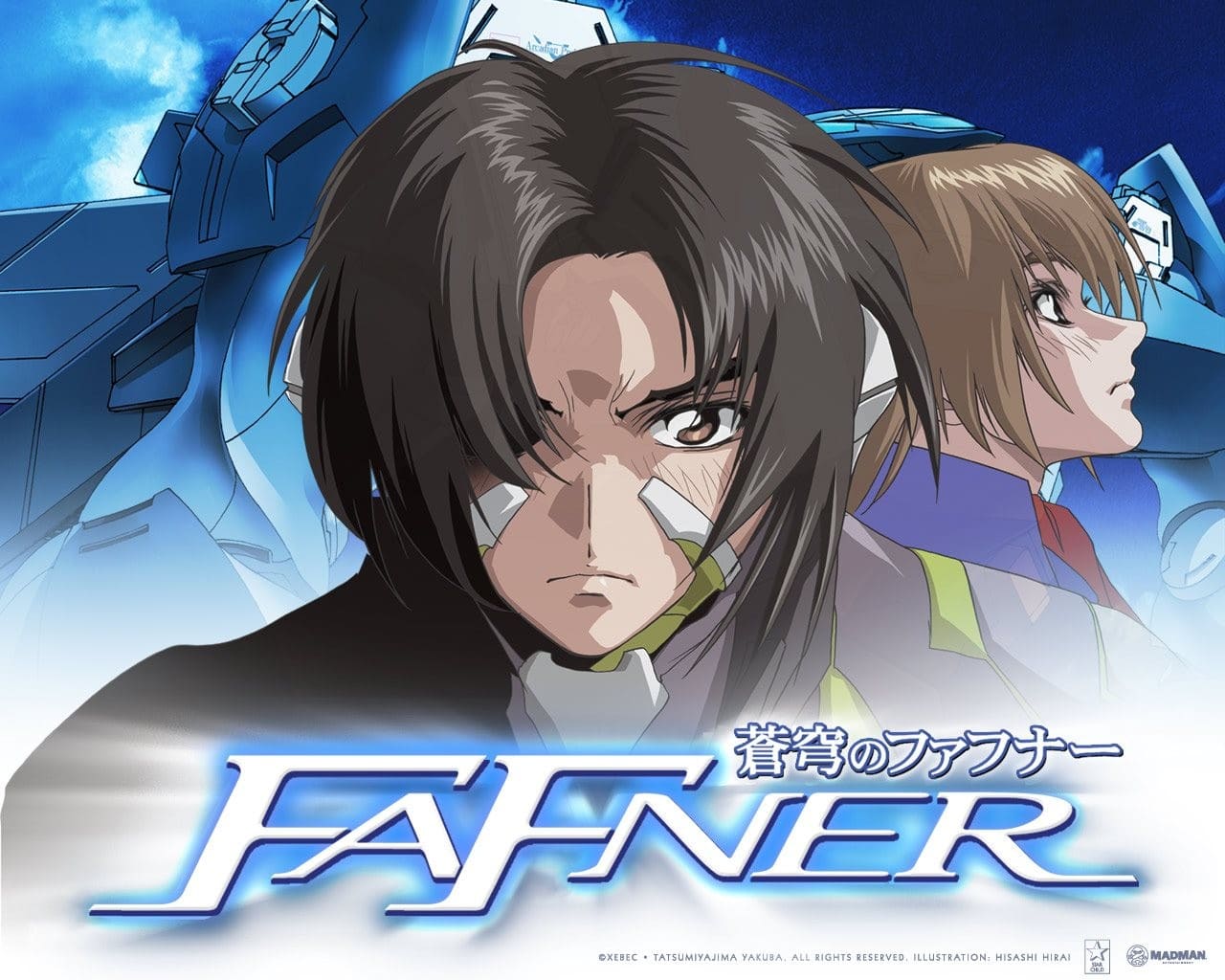 A double life of peace & war – young people being sent to the frontline where they could lose their lives, but they fight on so they can go home, to their false peace.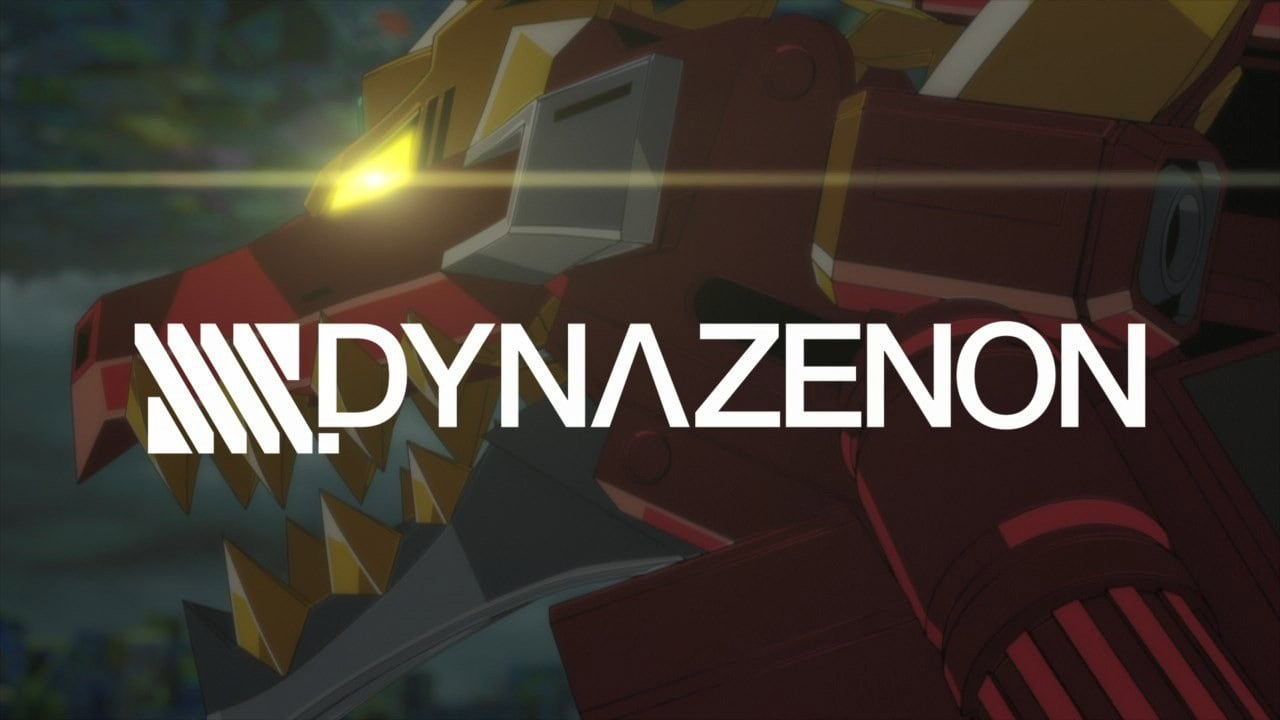 Bonds that transcended time and bonds that are formed in the present. SSSS.Dynazenon continues Trigger's streak of creating compelling story with amazing visuals.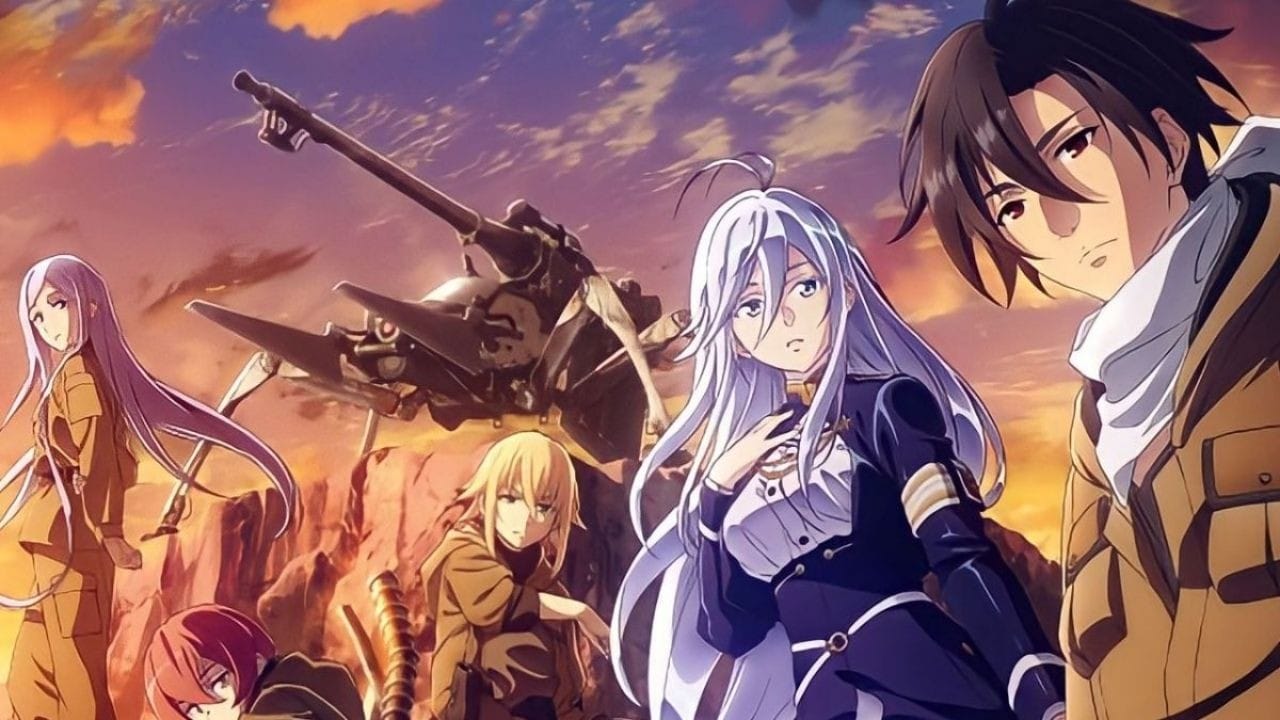 The depressing, gripping yet hopeful world of Eighty Six brought to life with A-1's adaptation. The vision of Asato receives a depiction so emotional like no others.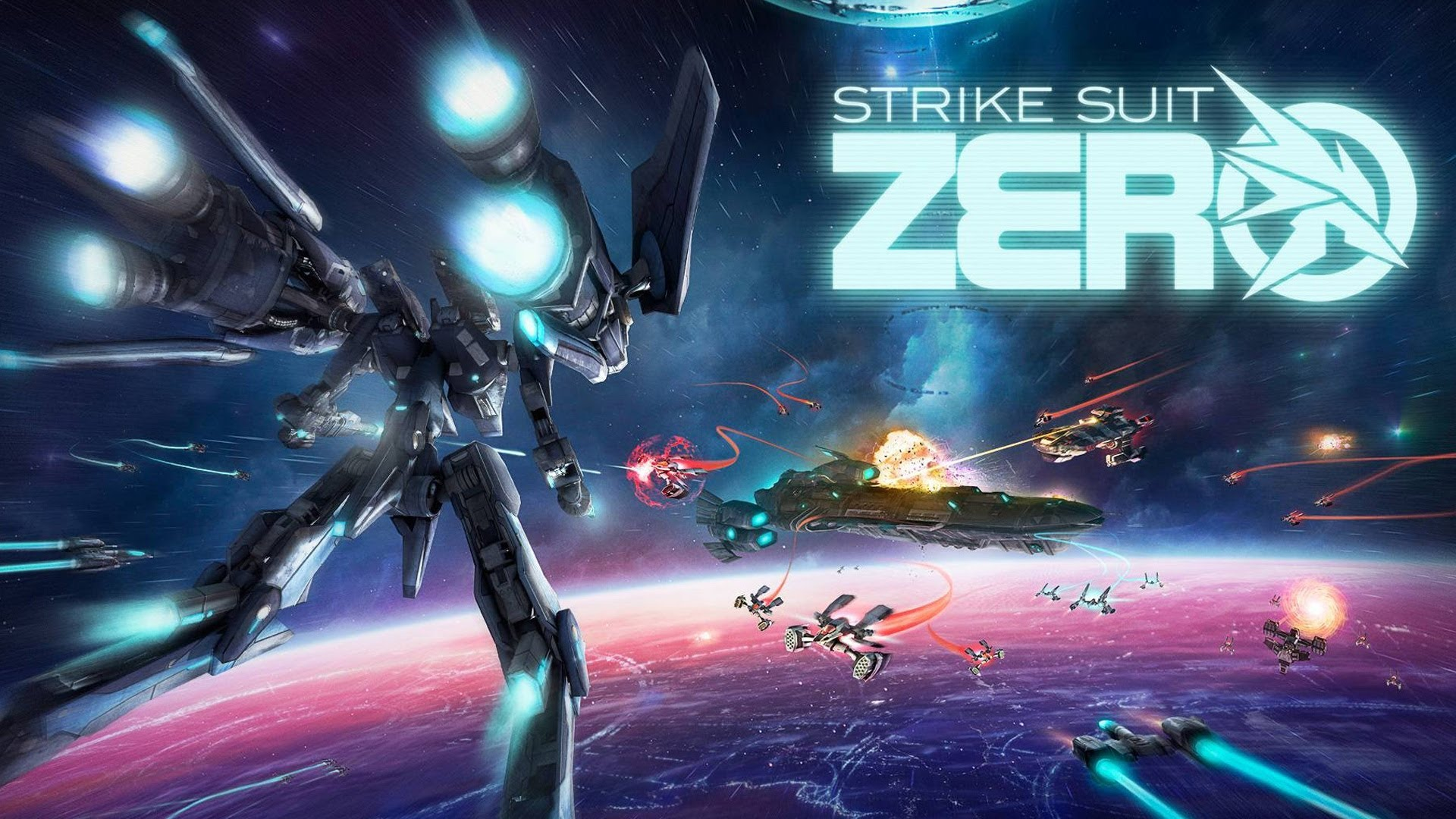 A fun dogfight experience with some mecha combat thrown into the mix, Strike Suit Zero scratches some of that Macross action game that PC gamer has been wanting.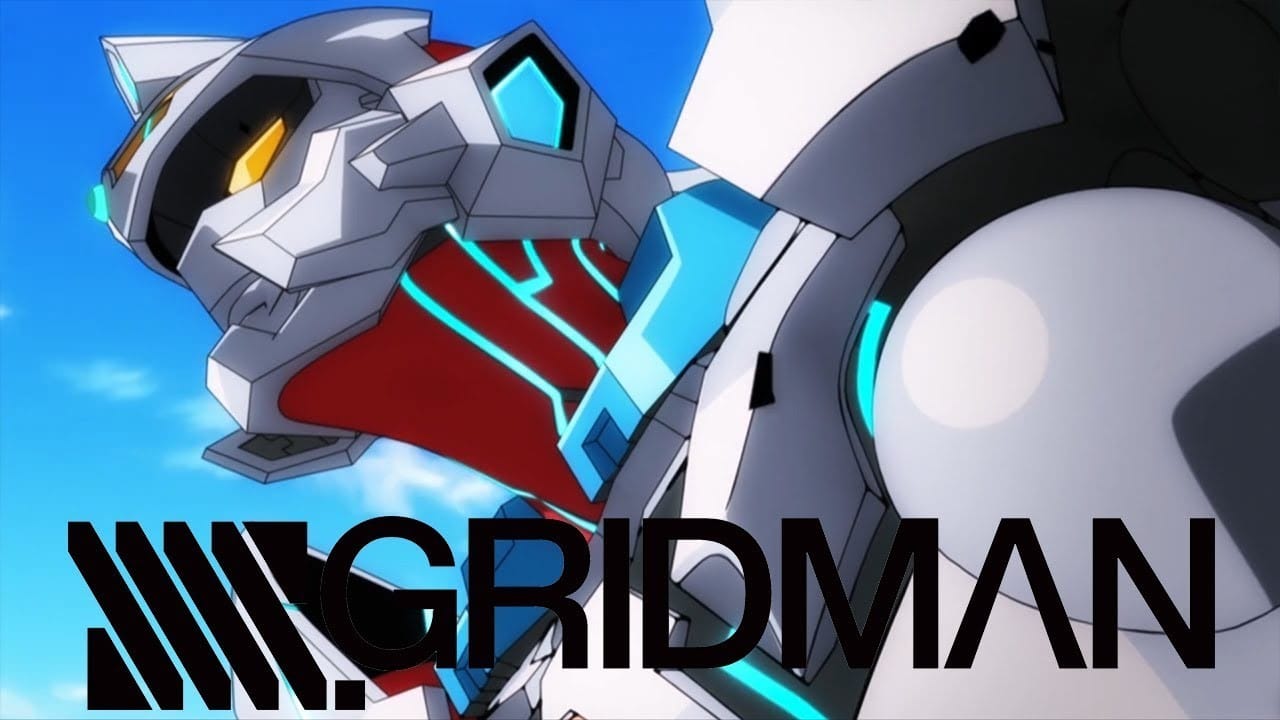 A story about bonds and friendship and the strength to face reality no matter how cruel it is. Sometimes all you need is a friend that connect with you…through an Acceptor.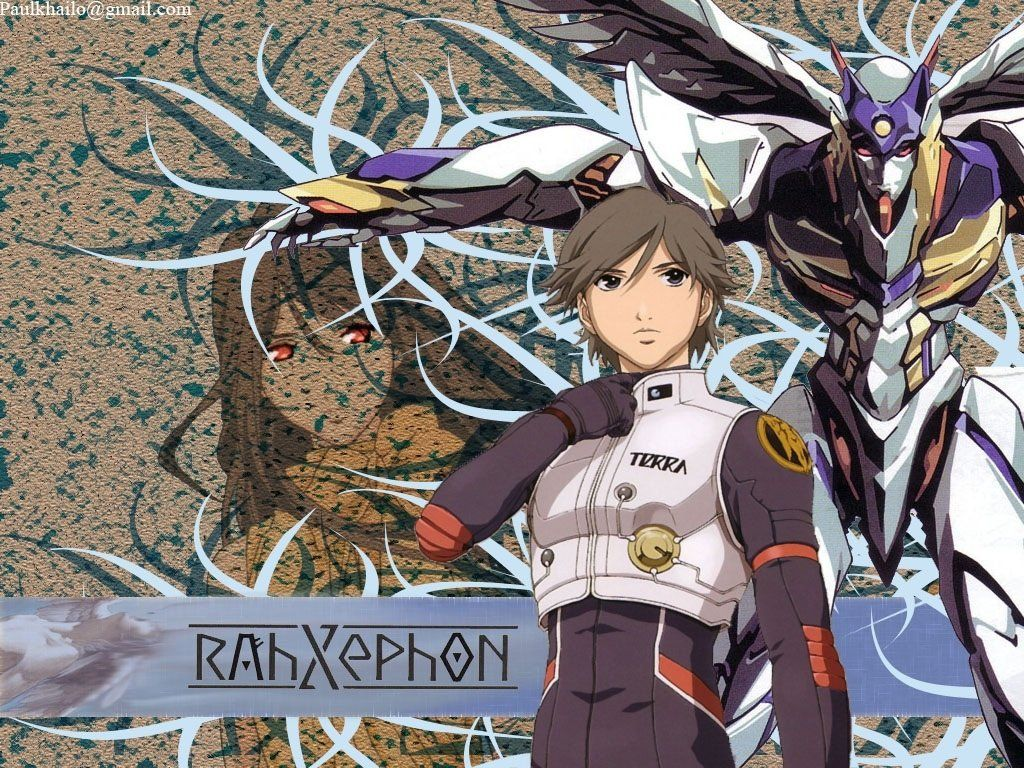 With his life completely smashed apart and turned upside down, teenage boy Ayato had to navigate a new world while being the key to control the winged giant RahXephon.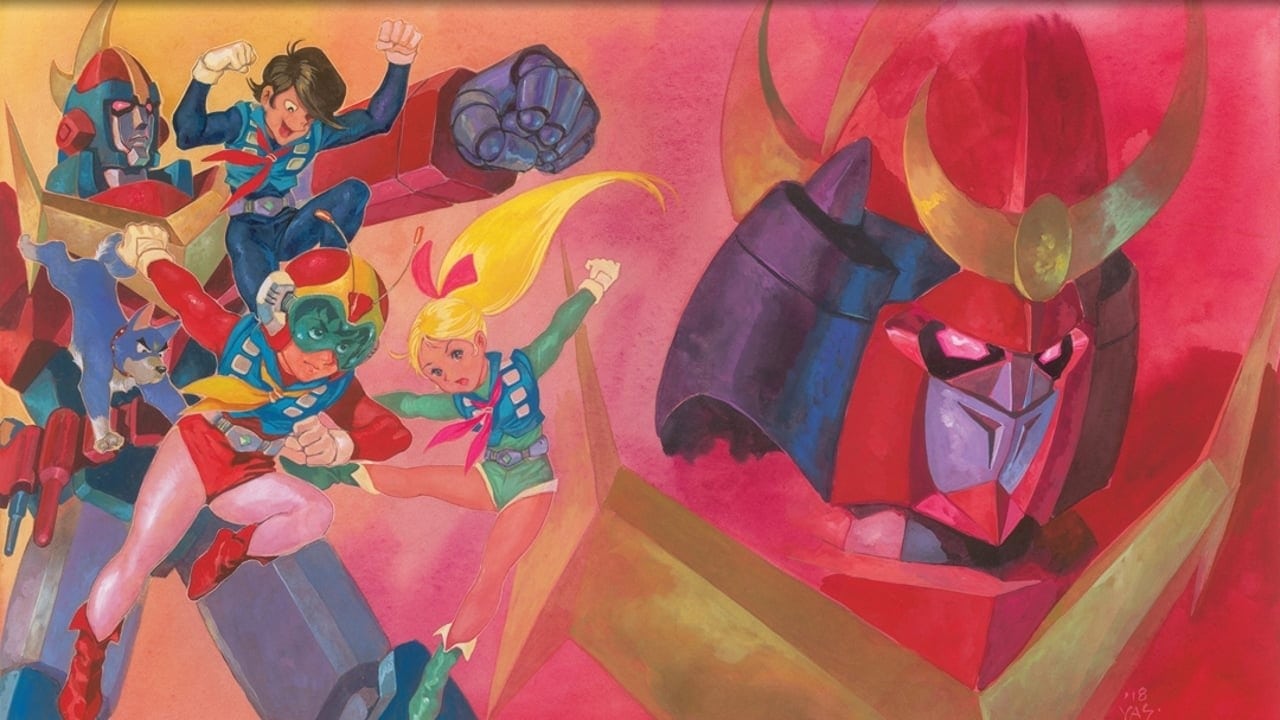 Not just your usual 70s Super Robot, Zambot 3 is more than just a battle between good and evil, but also about endurance, perseverance and the unyielding heart to do what's right.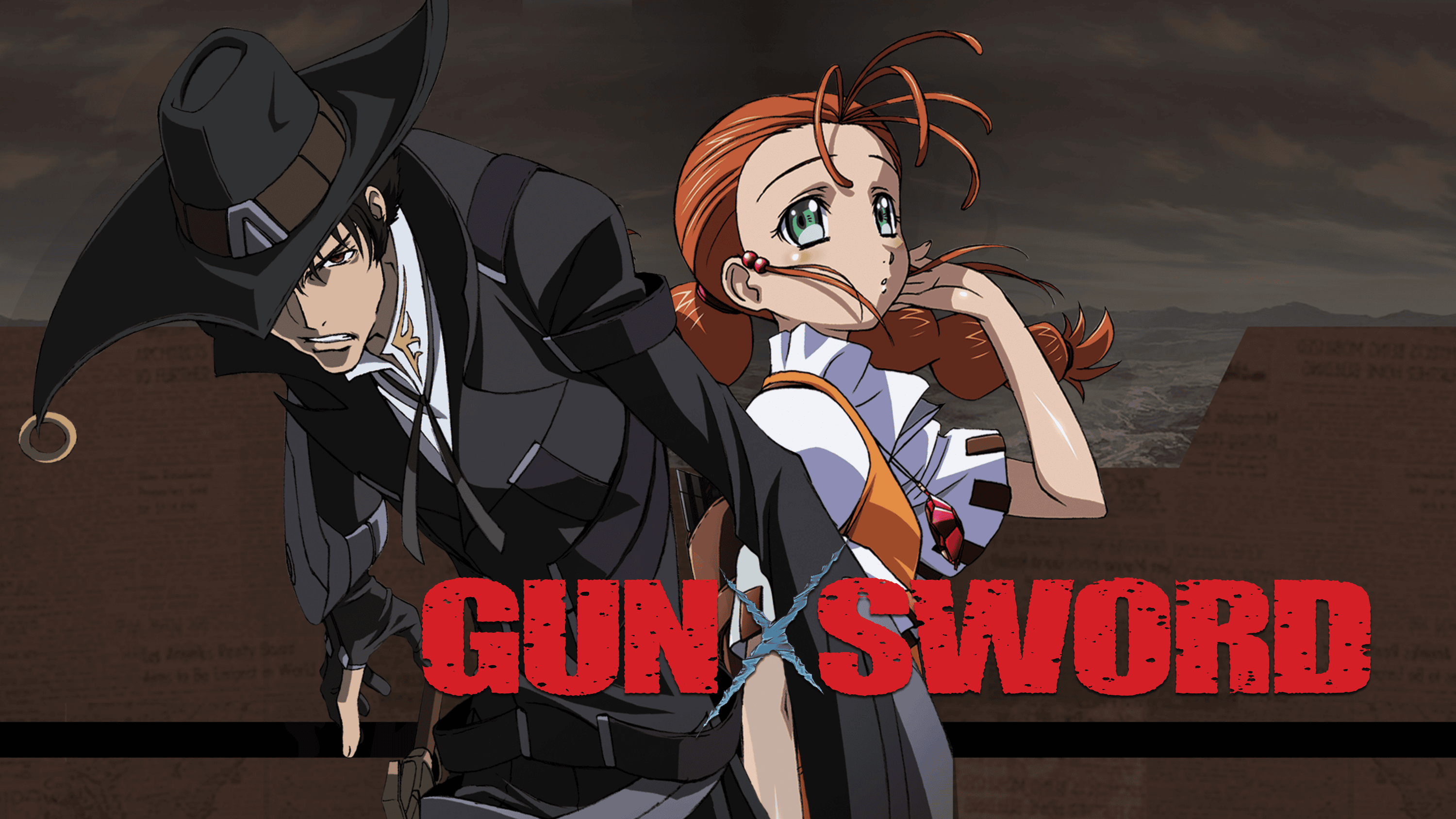 Will you follow through with your revenge? Or will you severe the chain of hatred with forgiveness and acceptance? Gun x Sword goes against the norm with an answer that will split your expectation in half.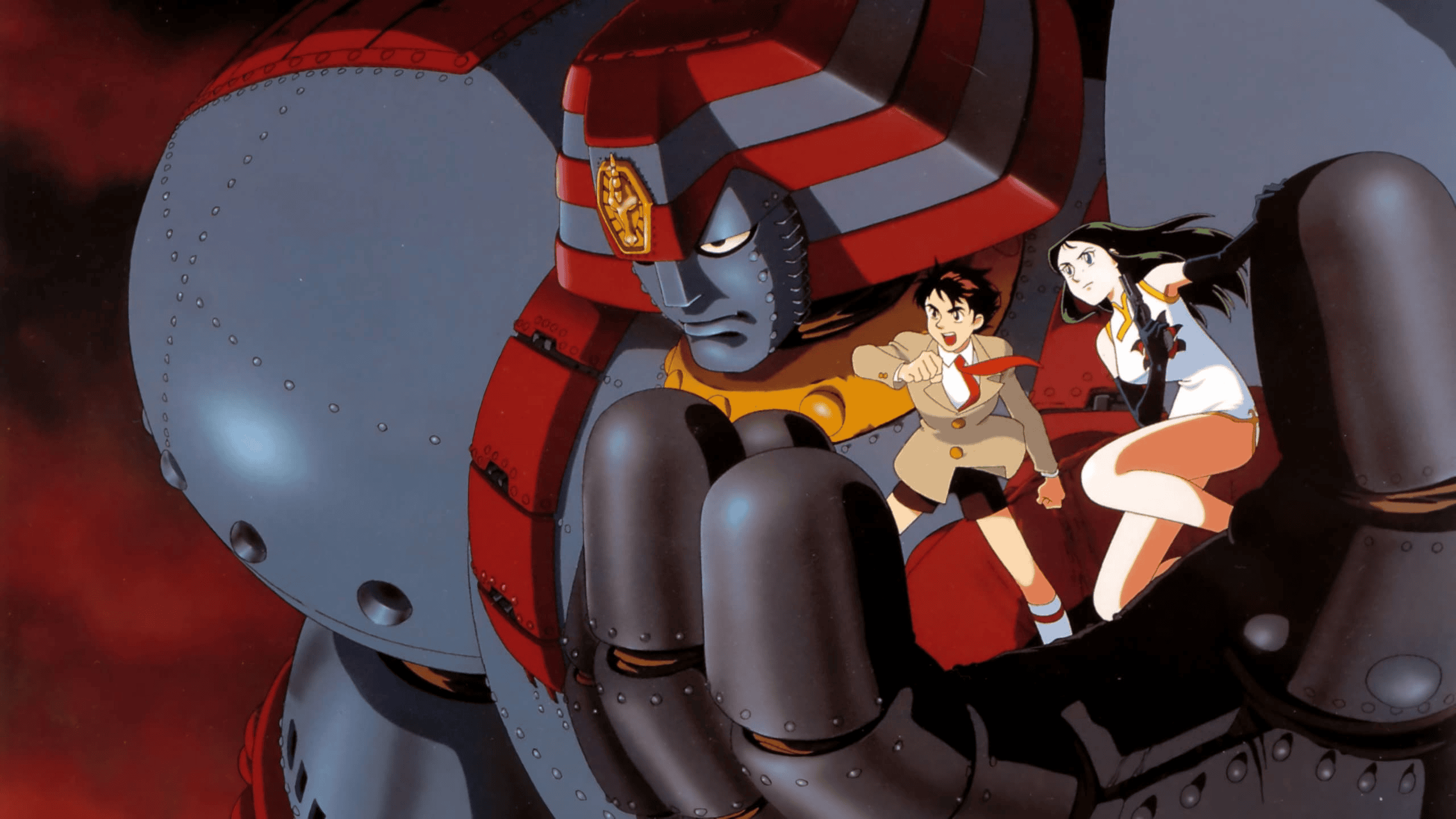 A re-imagining of the classic Tokusatsu series, Giant Robo OVA is where the supernatural meet the super-scifi and weave a mystical and thought-provoking story of sacrifice.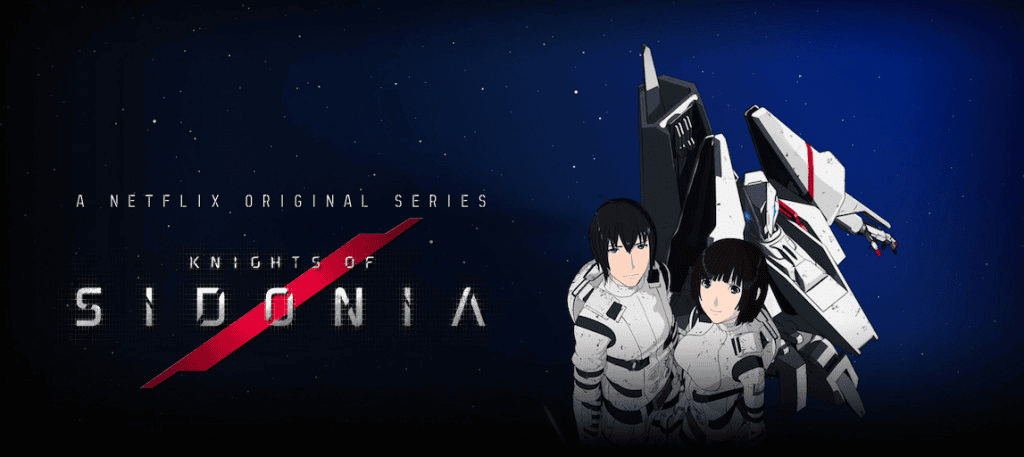 A journey into space where humanity once again stood on the verge of extinction. A boy cut off from society will be the key to protect mankind…as the knight of Sidonia.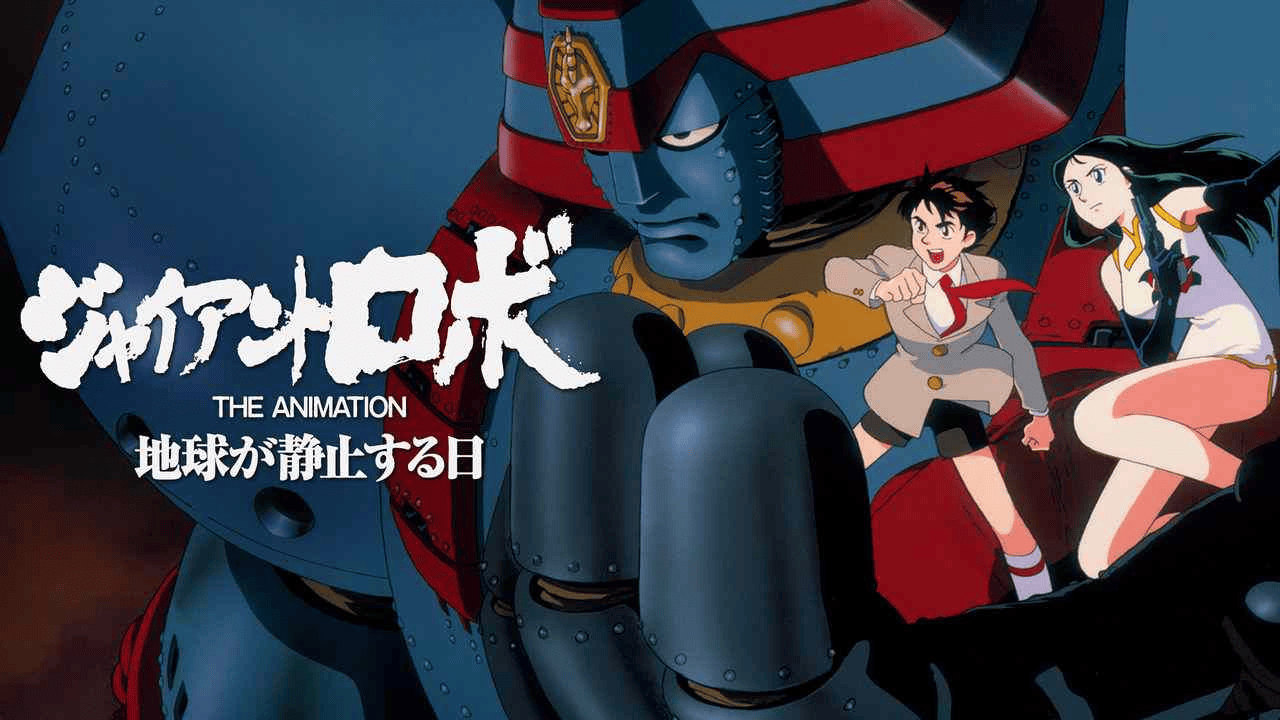 Expanding upon the original work of Yokoyama-sensei, GR: The Day The Earth Stood Still introduces a world where the supernatural and super-technology co-exist. And in the midst of that is a Giant Robo.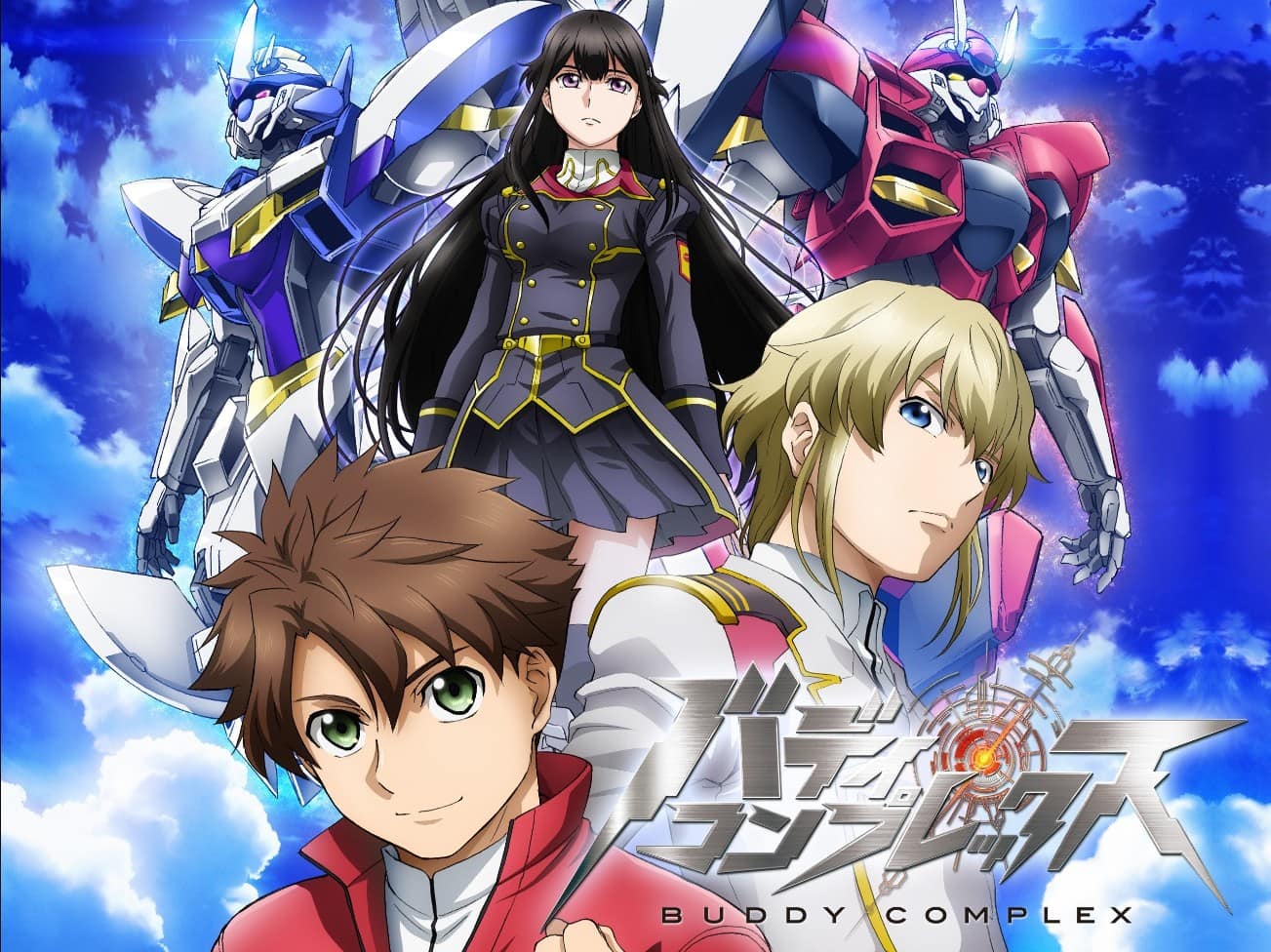 A story that transcend space and time. A normal student got thrust into a future war between 2 nations with giant robots, all the while looking for the girl that saved him.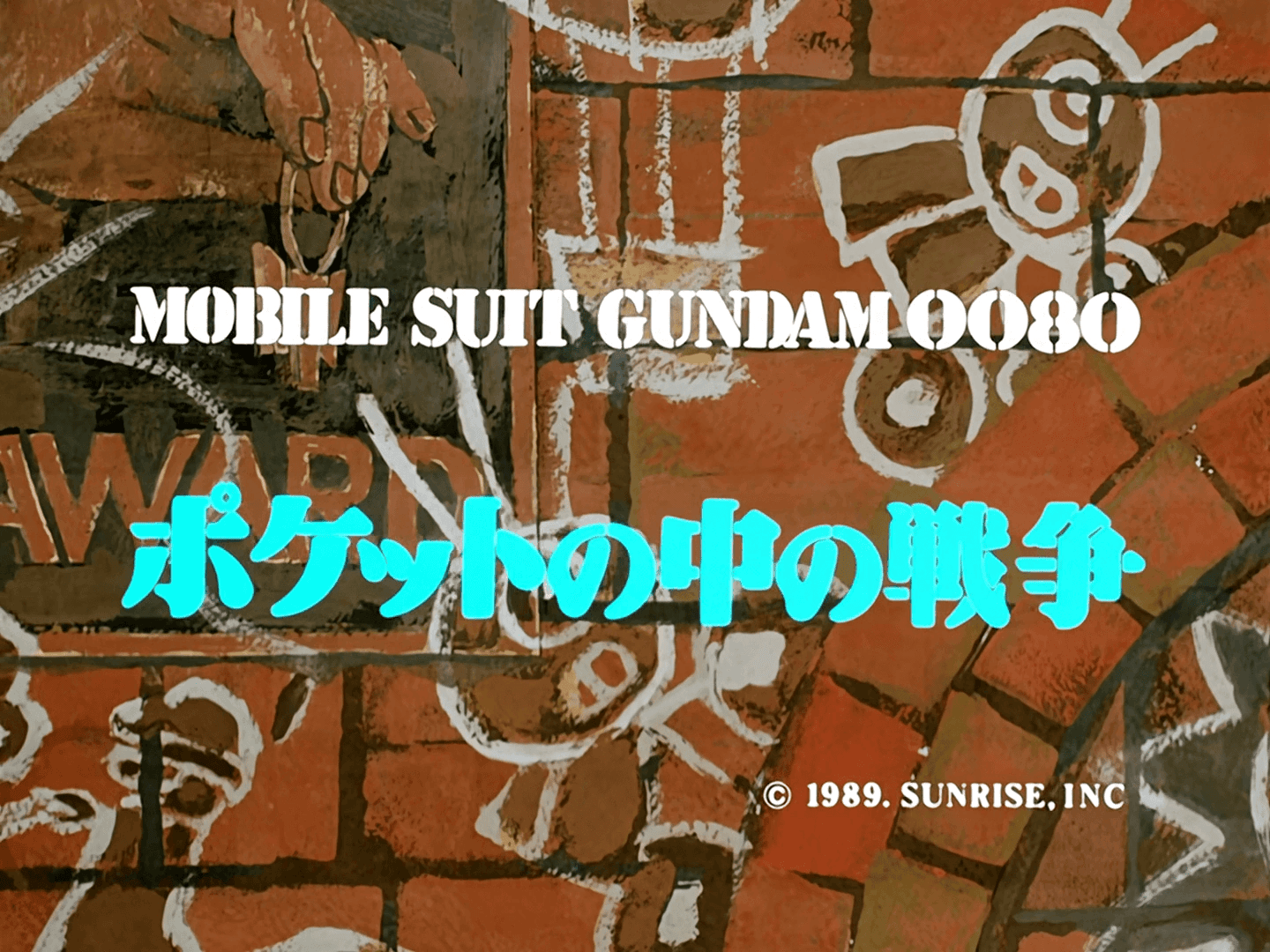 The Gundam Xmas and New Year special. A miniature war in a backwater colony, but still carry the weight of human lives and losses just as much as a grand war.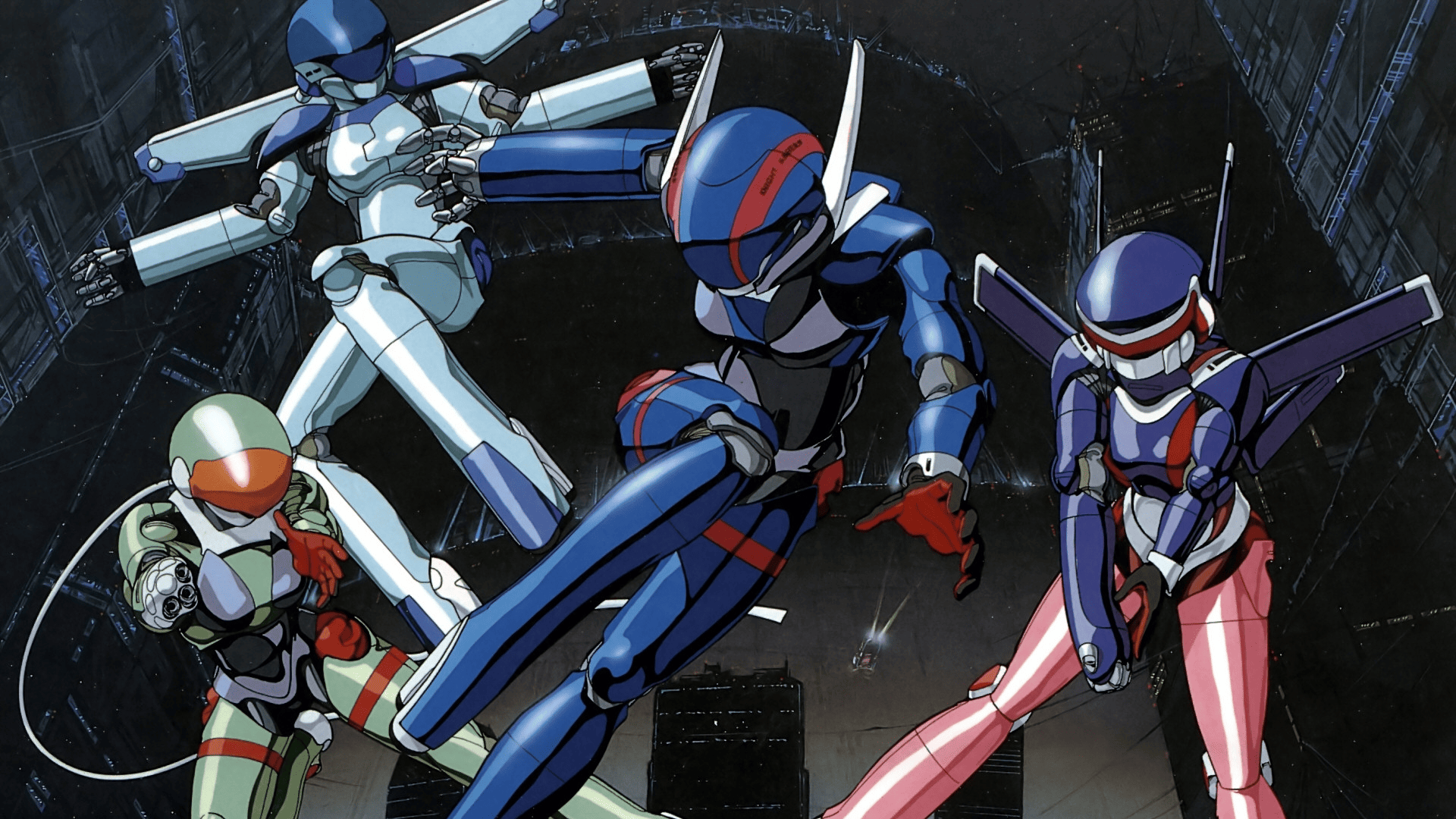 If you fancy beautiful girls cladded in sleek power armor fighting cyborg crimes, then Bubblegum Crisis is the choice for you, with amazing 90s cyberpunk dystopia atmosphere!

A team of misfit tasked with state-of-the-art mechas and the mission to protect Earth. Majestic Prince bring us an inspirational coming of age story with amazing animation!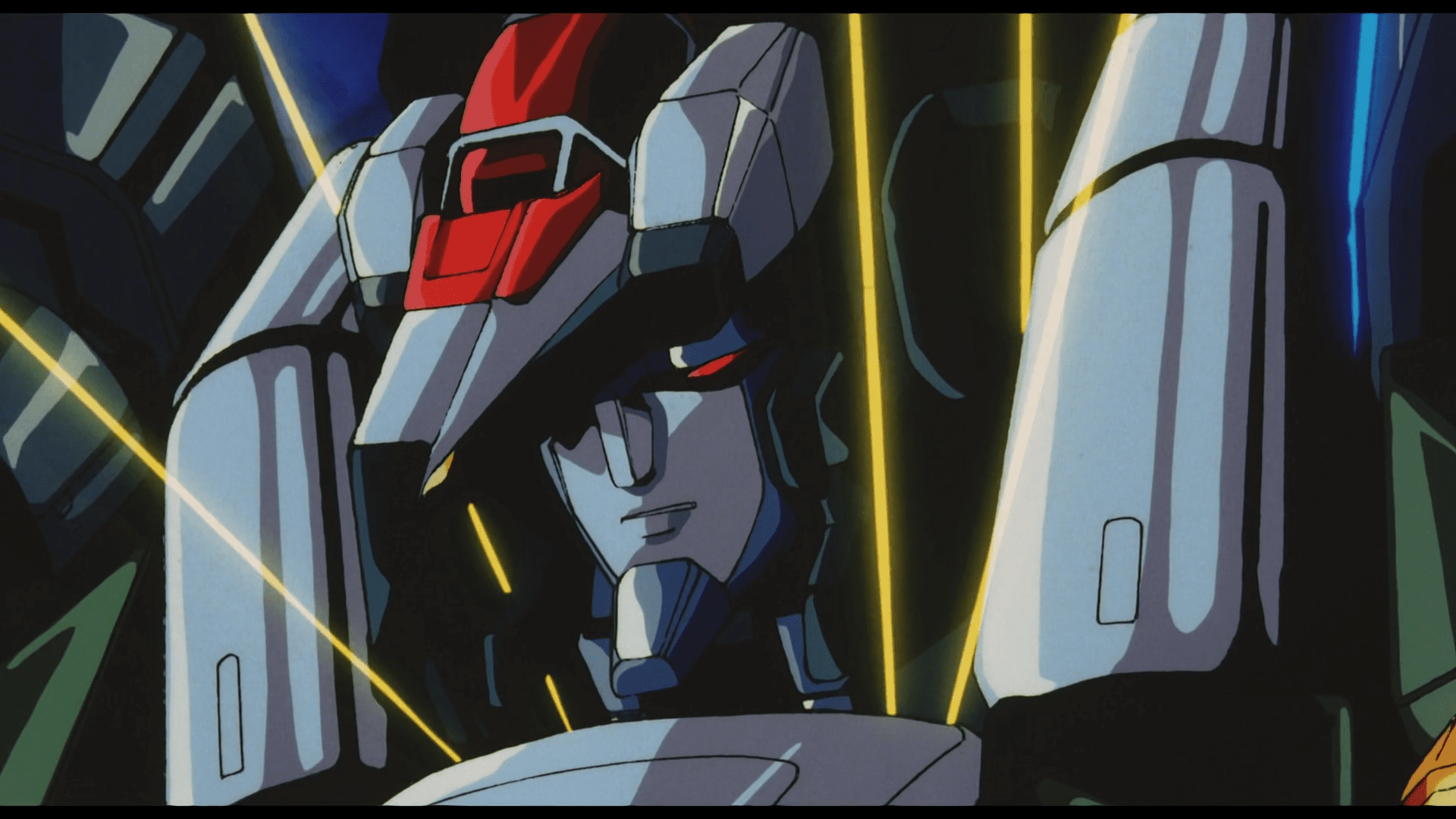 The Cyber Beast Force may have disbanded, but their burning hearts are still raging. Dancouga combines once again to fight an unexpected enemy. Is it human, or something else much more sinister?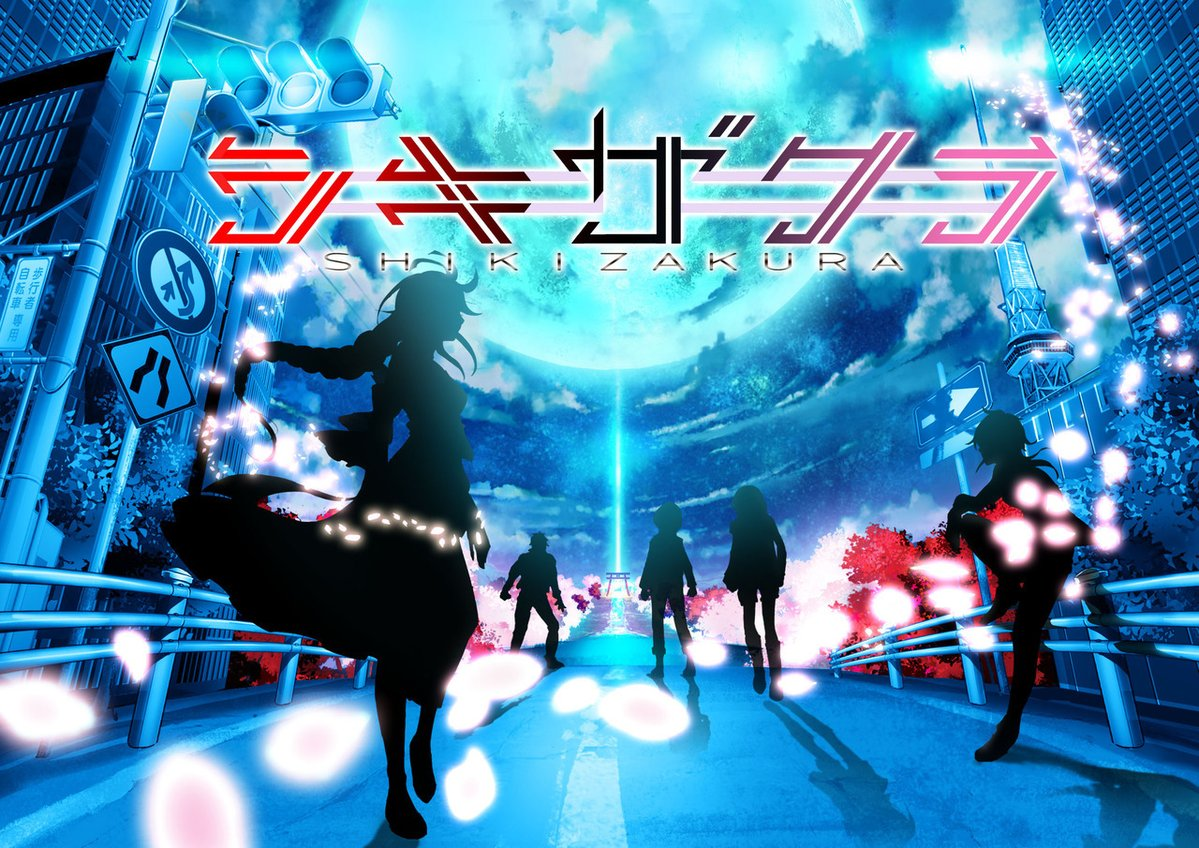 Suit up! It's time for some Oni hunting! An anime tribute to the Tokusatsu genre, Shikizakura show us the power of hope, willpower and compassion to overcome any darkness.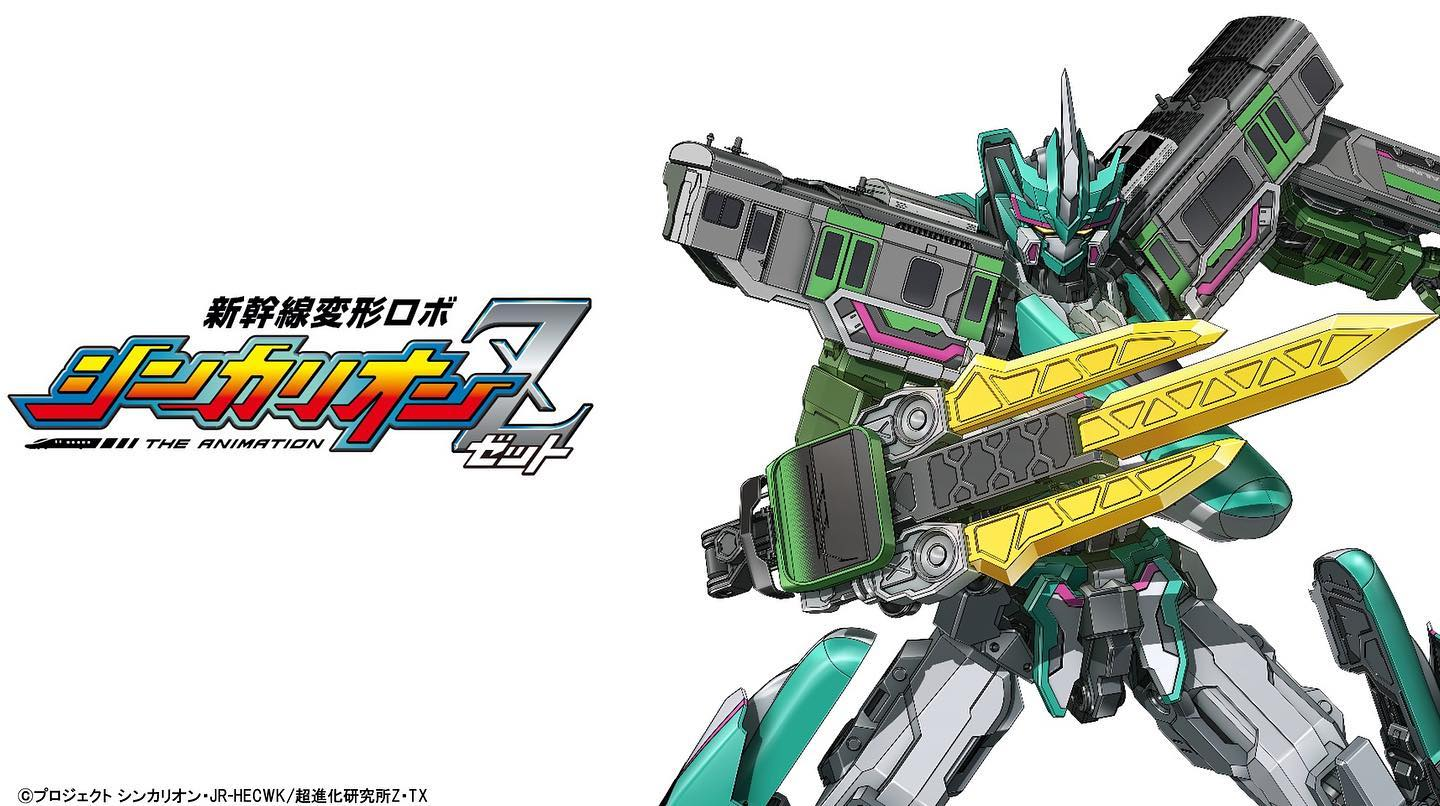 The bullet-train robot is back! Two young kids take on a new threat to protect the world. Shinkalion Z takes off after its predecessor and set itself apart from other Takara series.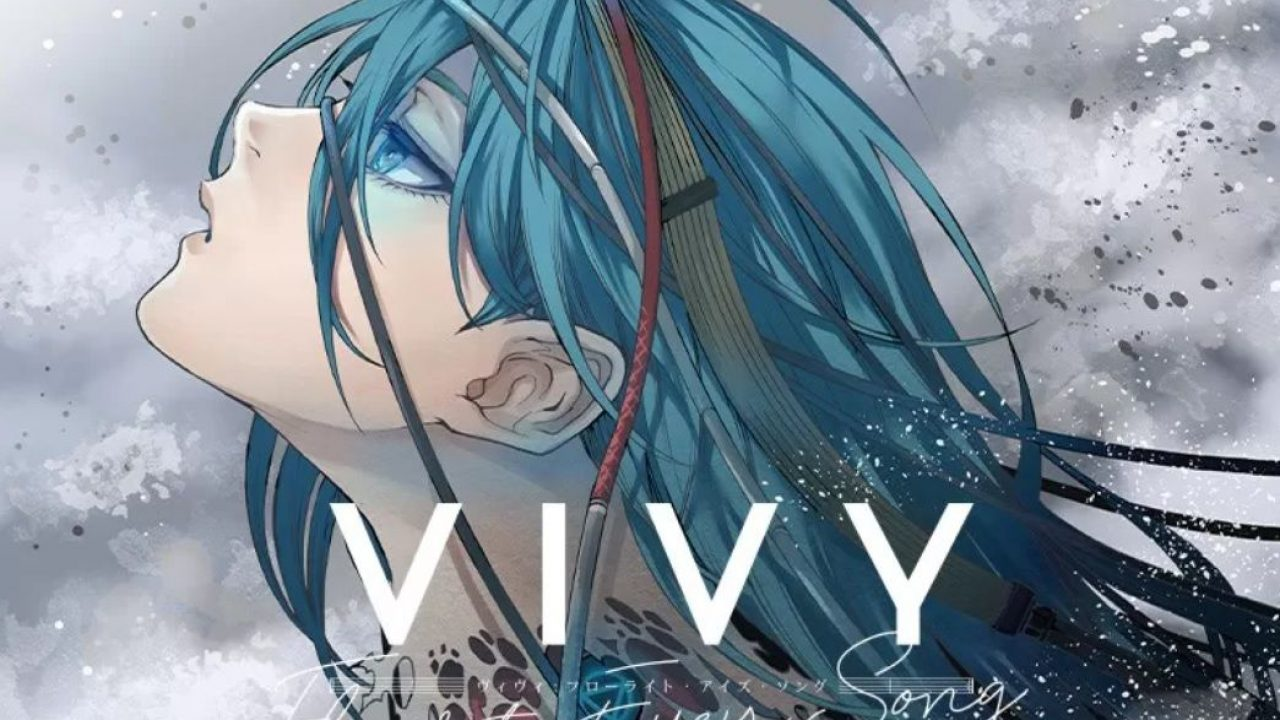 A song that rings during the apocalypse. Vivy is a bold idea involving a century of fighting and yearning. Vivy will bring your visual and auditory sense to the max!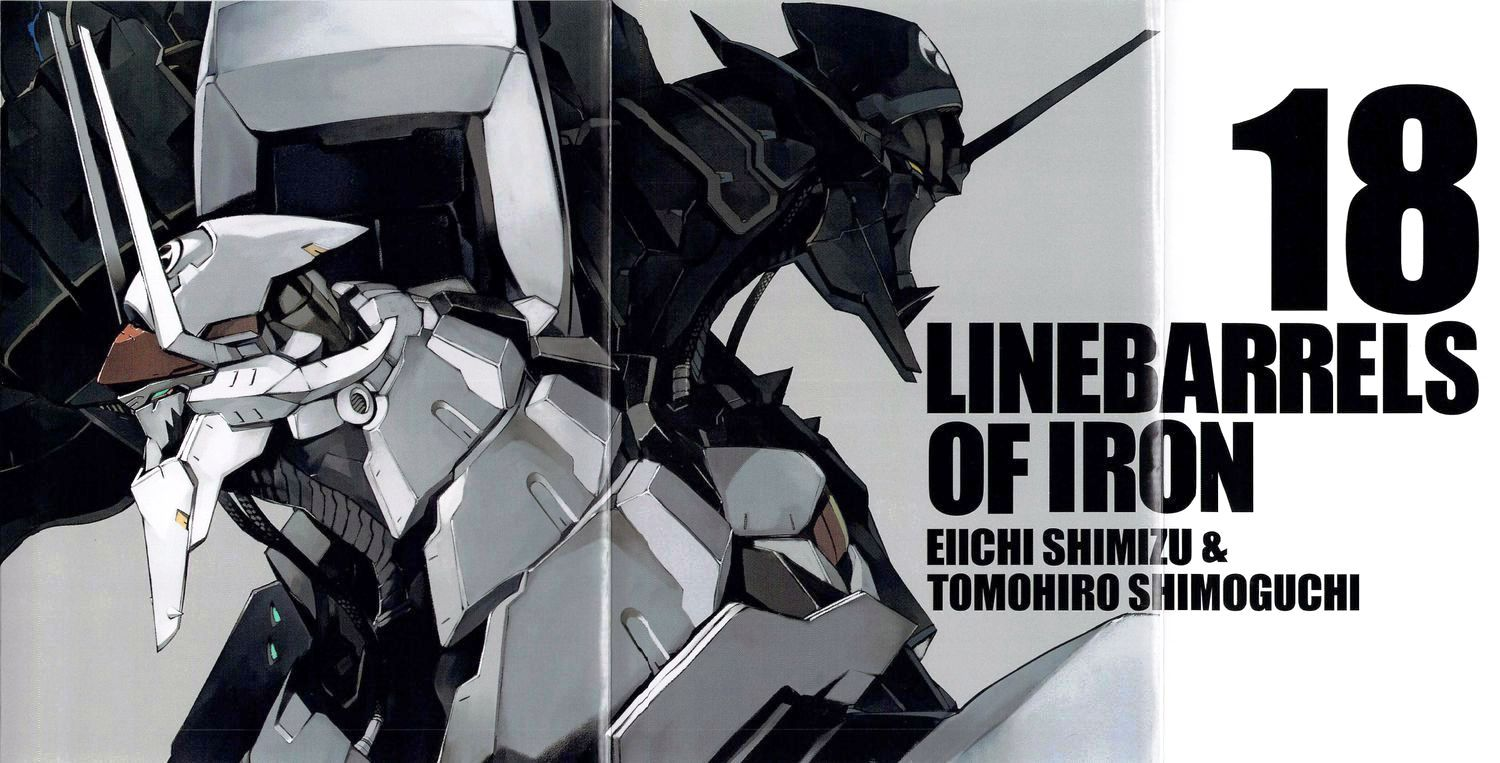 What is a true Ally of Justice? What kind of "Heroism" is worth fighting for? Linebarrels of Iron is a manga that you won't be able to put down!
Hot-blood, explosive and FIRE! S-CRY-ed tells a badass yet emotional adventure of two youths on their way to unravel the truth of a world changed forever.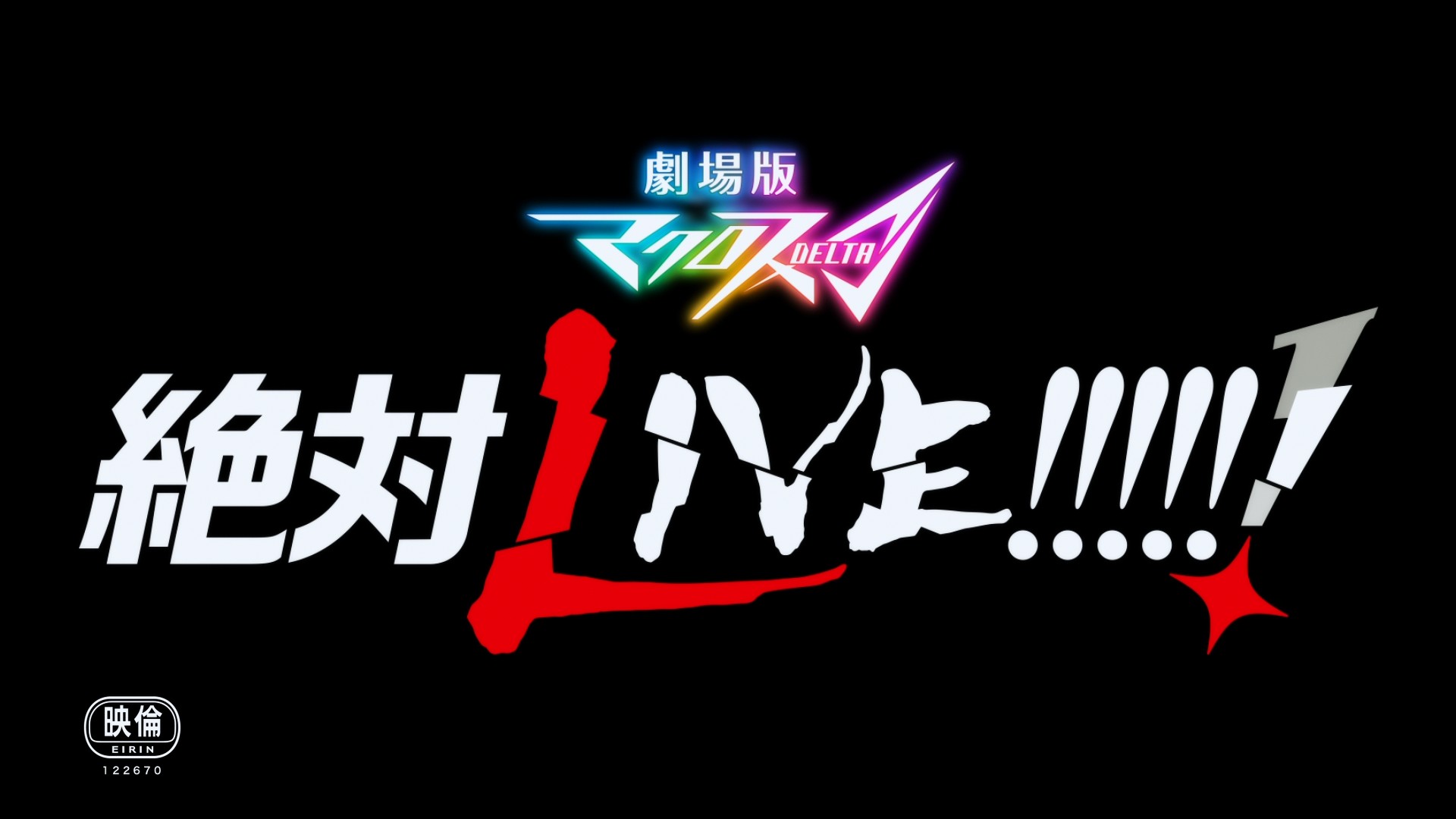 Absolute music, Absolute animation, and…Absolute LIVE! Macross Delta Zettai Live brought the emotional climax of Hayate and Freyja story to a breathtaking conclusion.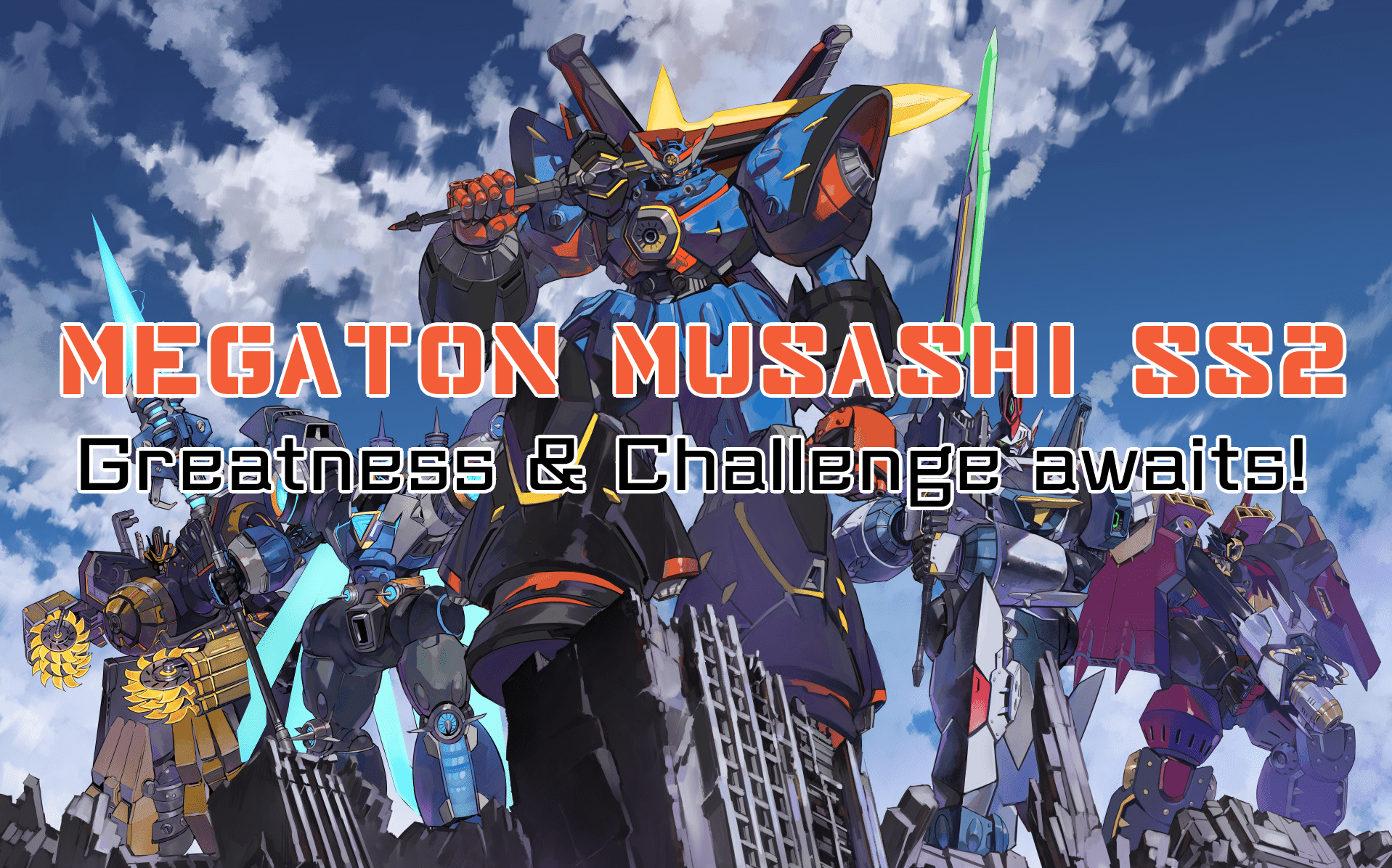 After an amazing first season, Megaton Musashi head to 2022 with a 2nd season this Fall. The explosive and badass story of the Megaton-class continues!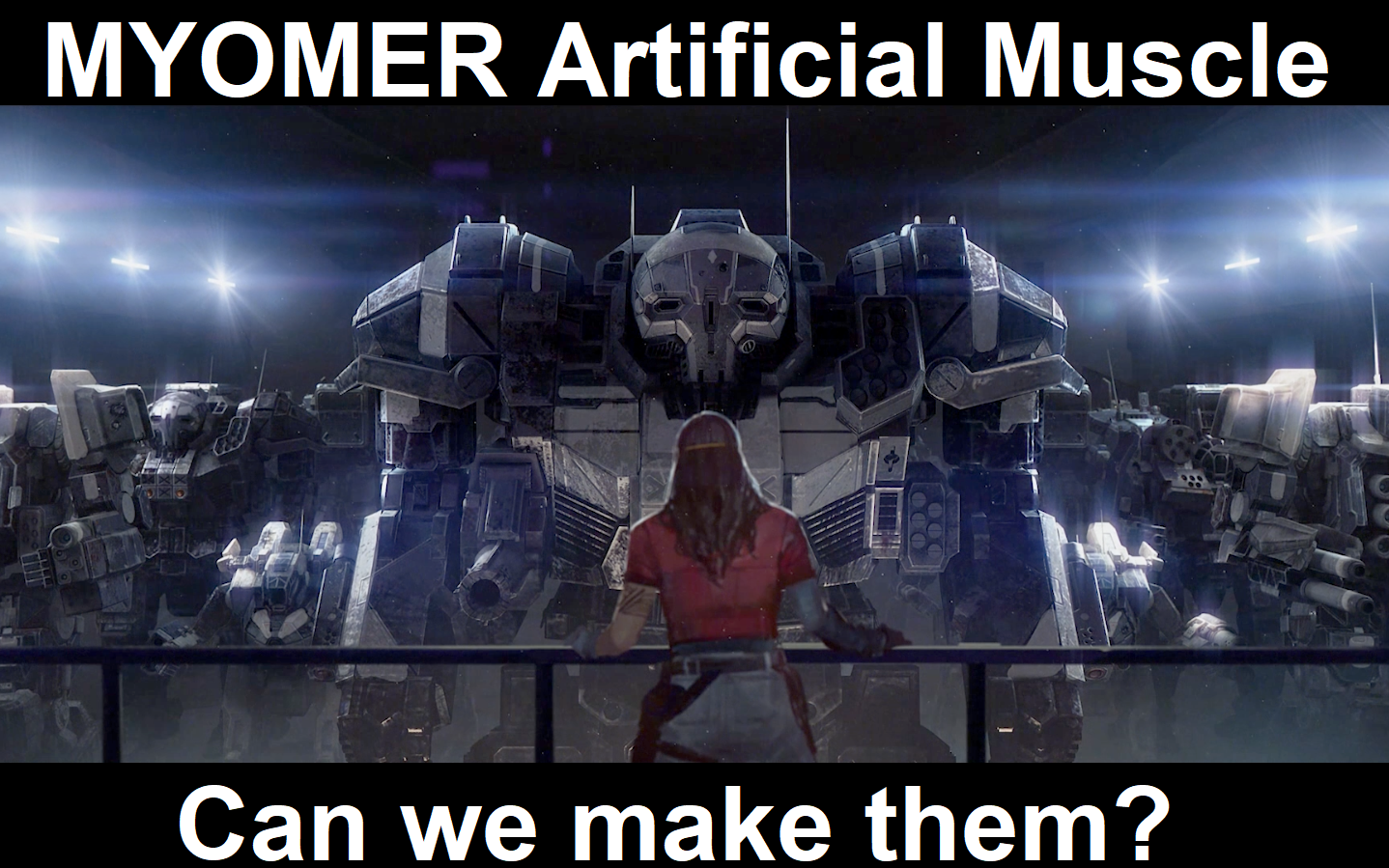 Real muscle is a powerful construct, but it has its limit. In Battletech, we have powerful artificial muscle that can make giant robots move swiftly. But can we replicate it in real life?