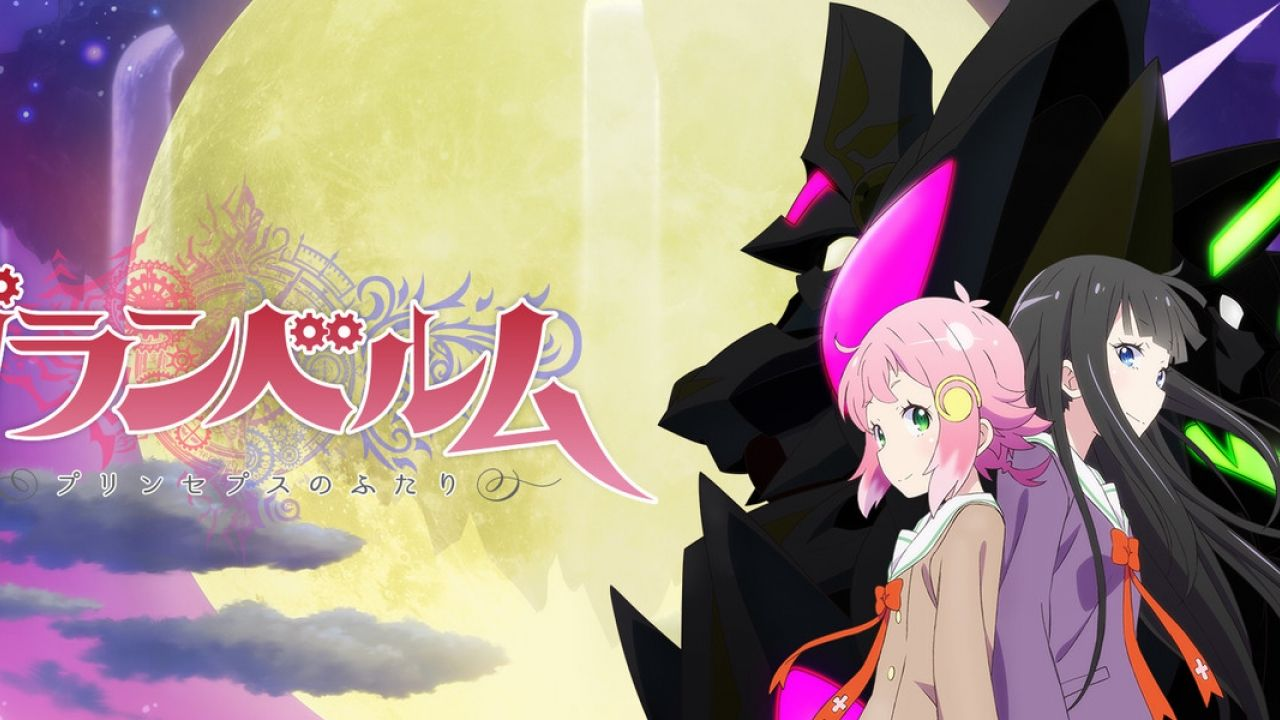 Anime Review: Granbelm – A Mahou Shoujo x Mecha Battle Royale
In this world, magic can grant you everything…
…as well as taking away all of it.
Granbelm is an original anime aired in 2019, produced by Studio Nexus (who is known for Rakudai Kishi and Darwin's Game). The anime is directed by Masaharu Watanabe (who also directed Re: Zero so you can sorta know what to expect). In a way, the anime really takes the modern concept of Magical Girls and Battle Royale and combine it with mecha combat to create the series – relying on the gap-moe to build an emotional connection with characters and have that connection pass through a trial by fire through fiery combat.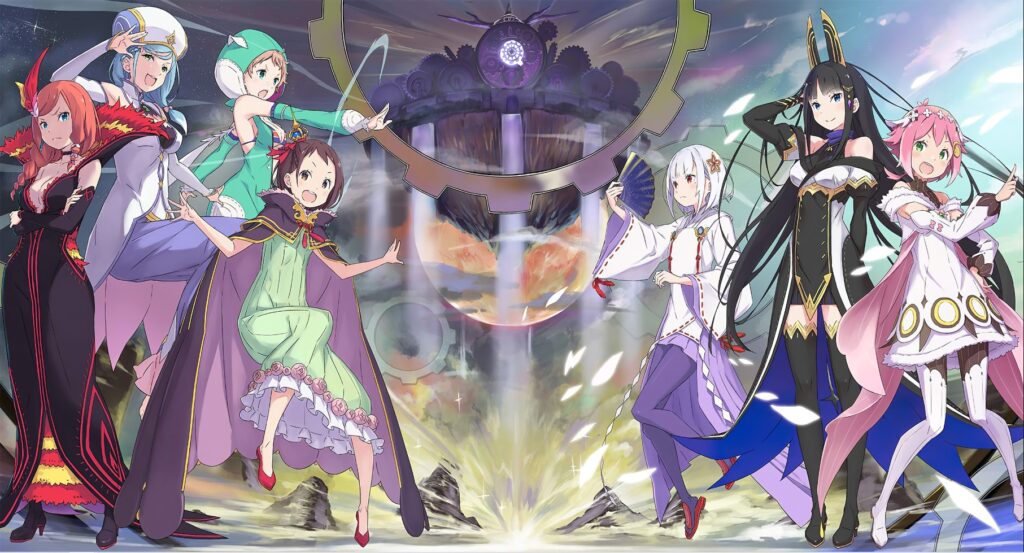 Many modern Mahou Shoujos has veered from the original concepts of henshin heroines with flowery aesthetic to defeat bad guys into a much darker theme – consist of girls shouldering the responsibility to protect the world, yet their power might exact a heavy toll on them and they have to face deadly dangers around the clock. Madoka came to mind for this kind of concept, while Granbelm doesn't have the same madness as Madoka, it still contains A LOT of depressing aspect that will grip the audience hearts, especially those that are weak to cute girls doing cute things.

Character wise, the series is almost an all-girls series with some background male characters that aren't very significant in anyway. The girls are the focus and they are designed in a very cutesy way by Kei Imanaka. Of course they have themed hair-color according to their personality and mech.

The main character, Mangetsu, is a very average girl with an inferiority complex. She is mediocre in every way and dedicated herself to helping others to receive their recognition. She's also a bit slow on the uptake but that makes her the perfect heroine in a Mahou Shoujo series with a darker twist. She is very likeable, with a bubbly personality and bright design to contrast her "suffering" later. This is a very common practice in such series to achieve maximum emotional damage. After each episode, the emotional baggage placed on Mangetsu becomes heavier and heavier, stripping her of what little humanity she has left – in the most literal sense. The usual method of getting other characters attached to the main character and then drop a barrage of misery and disaster on them isn't a very uncommon occurrence, but the emotional effect still hit all the same.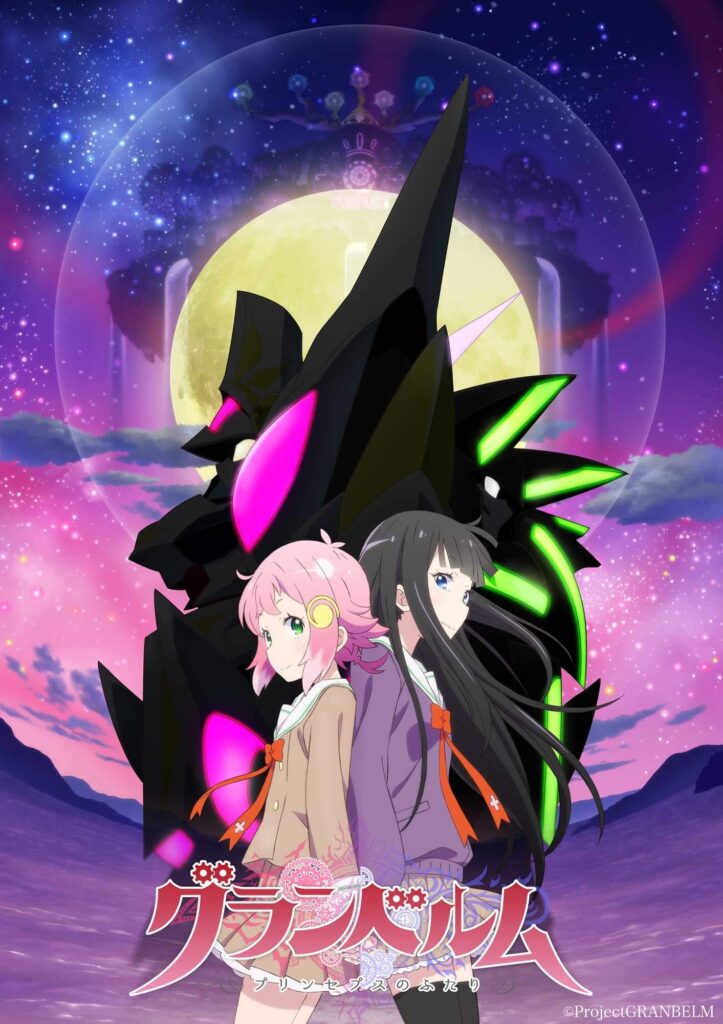 Her deuteragonist – the Fate to Nanoha, so to speak – is another girl who also carries the Moon in her name – Shingetsu. Shingetsu is the cool beauty with jet-black hair that always has a trump card up her sleeves. A very stark contrast to Mangetsu, Shingetsu is socially inept in a way (while Mangetsu get along with everyone due to her nature), she is also the calculating type – who plans and only take battles she know she can win. Her Armanox – the Viola Katze – reflect her personality very well. You can say she's a cold girl with a "dark" past that slowly warm up to the normal daily lives of a normal girl through the influences of her other half – Mangetsu. Even their color-scheme mirrors Madoka and Homura (pink and black), so you can obviously tell the direction their relationship is heading to.

Adn then we get to the "villains" o the series. As usual, the "true" villain is the power-that-be – the omnipotent "magic" power that orchestrate this grand battle royale. But such power doesn't really make a good personification of evil so they made avatars for it. Suishou plays the perfect cunning, cruel and calculating b**** that seems impossible to beat and a harbinger of disaster upon our good heroines. Of course she came packaged with a sob story as well, that she has been a puppet under the control of the "magic" for the past thousand years. Time is an unrelenting waves that can wear down even the strongest of will, and Suishou is no exception. She is an embodiment of cruelty and manipulation that was twisted around by the guy upstairs after a thousand year. Not a very creative motivation, but the acting of Aoi Yuuki with the beautiful and vicious visuals really elevated the character as something you really, REALLY hate until the last 5 minutes of the anime. She completed her dirty job and was set free.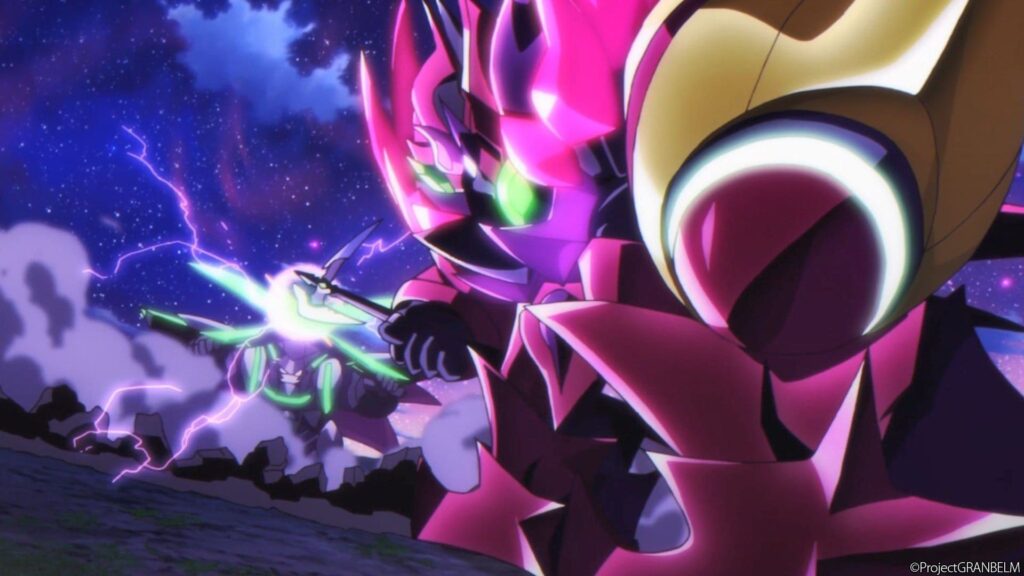 Although, I must say, the best highlight of the series is the "ERNESTAAAAA" from Youko Hikasa in the role of Anna Fugo. A revenge-obsessed girl that is basically a Getter Robo pilot that is constantly on her period. Her motive is as basic and petty as it can get, and her way of going about her "revenge" is the most text-book one can get. Yet whenever she's screaming on-screen, she commanded the scene with her intense tenacity. Her Armanox – a blazing, glowing SD Getter Robo – is no doubt the coolest (irony not intended) in the series. The animation team really did a great job with the fire effect as well as the dynamic movements of the Armanox, especially Anna's. She is written as a perfect tragic villain that has little to no redeeming features so viewer would hate her character as much as possible. If there's anything Granbelm is good at, it is making people hate the characters that they want people to hate, and like the people that they want people to like.

Production quality-wise, there are little to complain about. The decision to employ Super-deformed style mechs wasn't that much of a surprise. We've had many magical mechas with a big head before, such as Wataru, Ryu Knight and B-Daman, so the mecha design in this series can be seen as a homage to those. But that doesn't take away from the action of the series, as the animator really know how to make them look dynamic in frames and the fluidty of their movements really help communicate the fact they they are "magic". And yes, they are Super Robots for sure.

The soundtracks are also very good. The opening by Eir Aoi is breath-taking with a hint of epicness to it. The lyrics are about "two people under the moonlight" which is very fitting with the theme of the series. The ending "Negai" express the wish of Shingetsu to Mangetsu, or even vice versa. They taught each other a lot and they walked together on a common road. The BGM are also very well crafted to convey the atmosphere in certain scenes.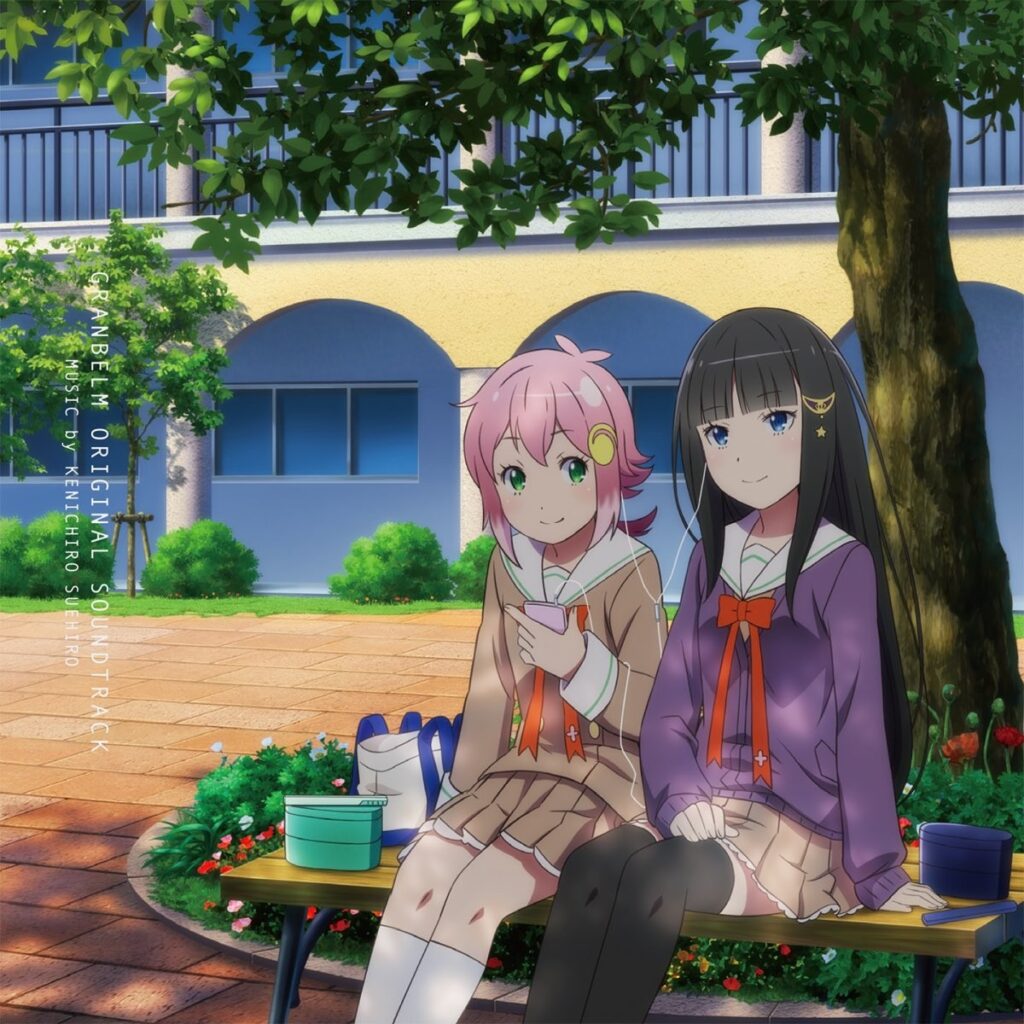 Granbelm undoubtedly took the tropes of many other series in the same genre, mostly Mahou Shoujo. The format of 1-episode of cute-girls-doing-cute-things and 1-episode of fighting for the first half did a great job at establishing the characters as well as setting the audience up on who to root for. The second half of the series quickly turn dark and depressing as we're hit with waves of despair after despair. Finally ending up with a light at the end of the tunnel that is left to the viewer's imagination. An impactful series with a good use of its cliché with high production quality that make it pleasing and entertaining to watch (although you might wanna watch the volume control whenever Anna's on-screen).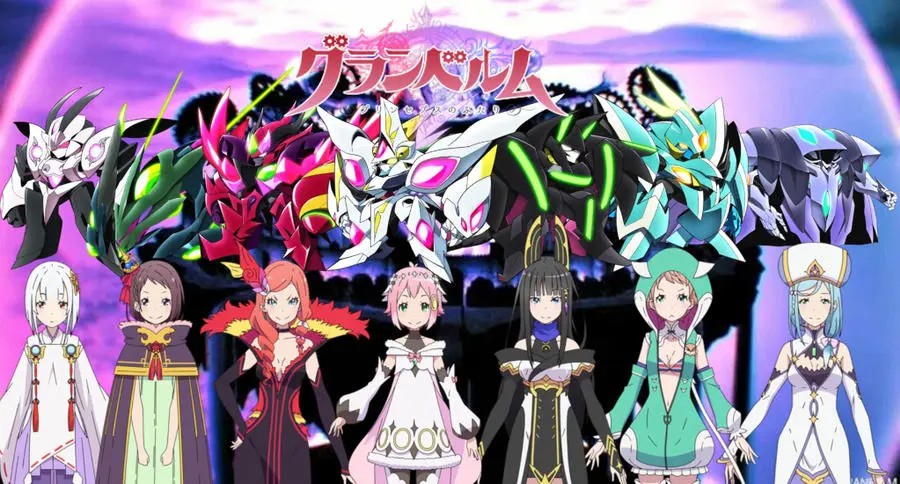 Check out more recommendations: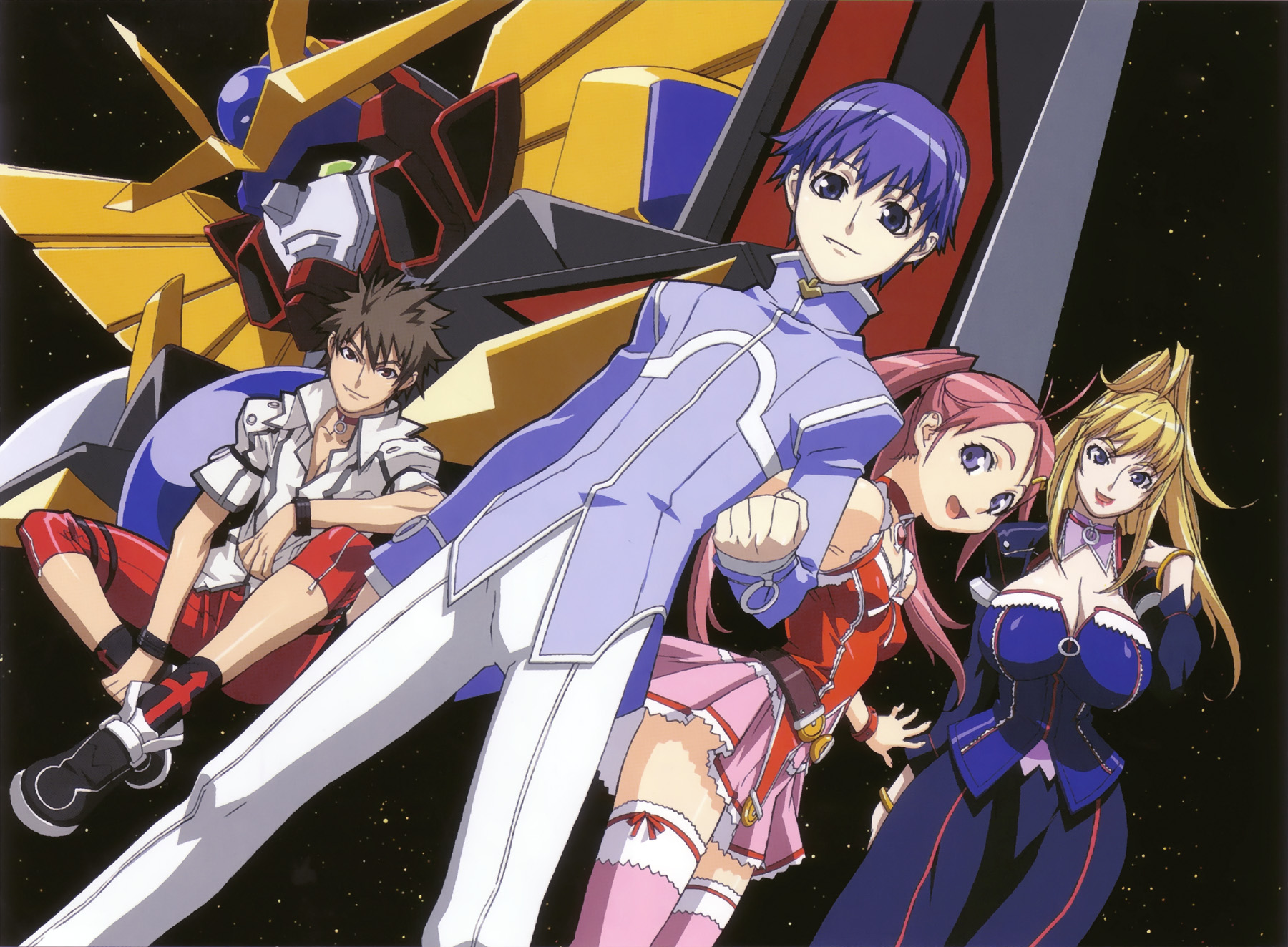 A heavy-weight in Masami Obari's repertoire. Choujuushin Gravion is average in production quality, yet it is imbued with the spirit of the most badass over-the-top director of all time.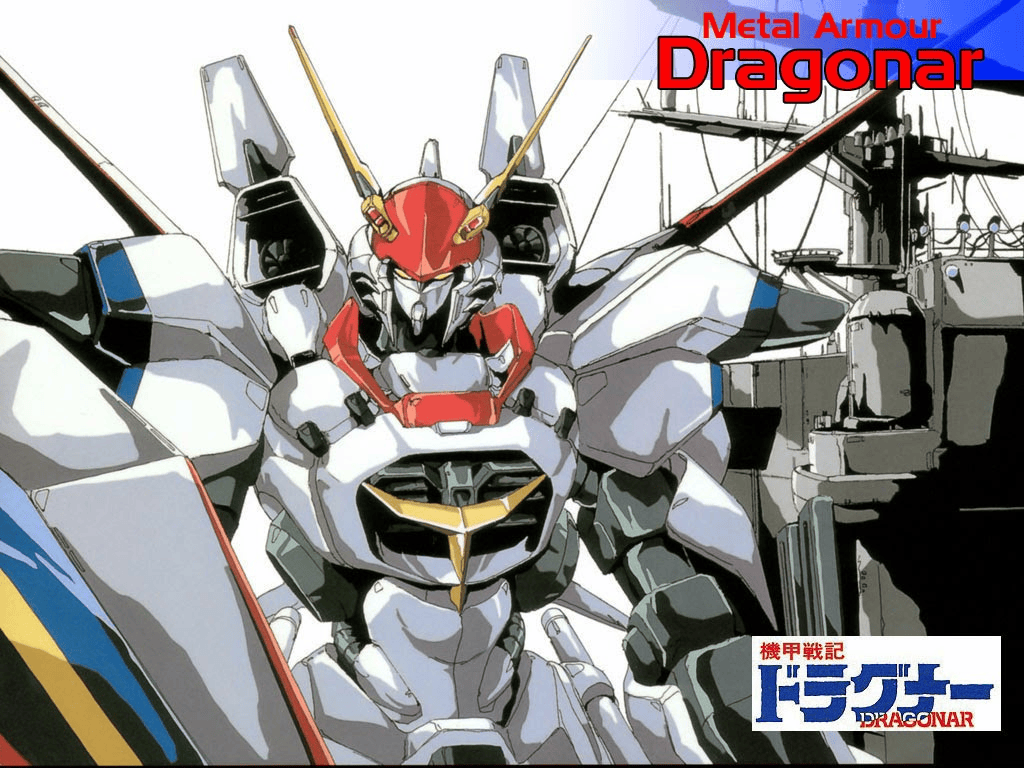 Do you want a Gundam series with a brighter tone but still has banger battles? Then Metal Armor Dragonar is a perfect series for you!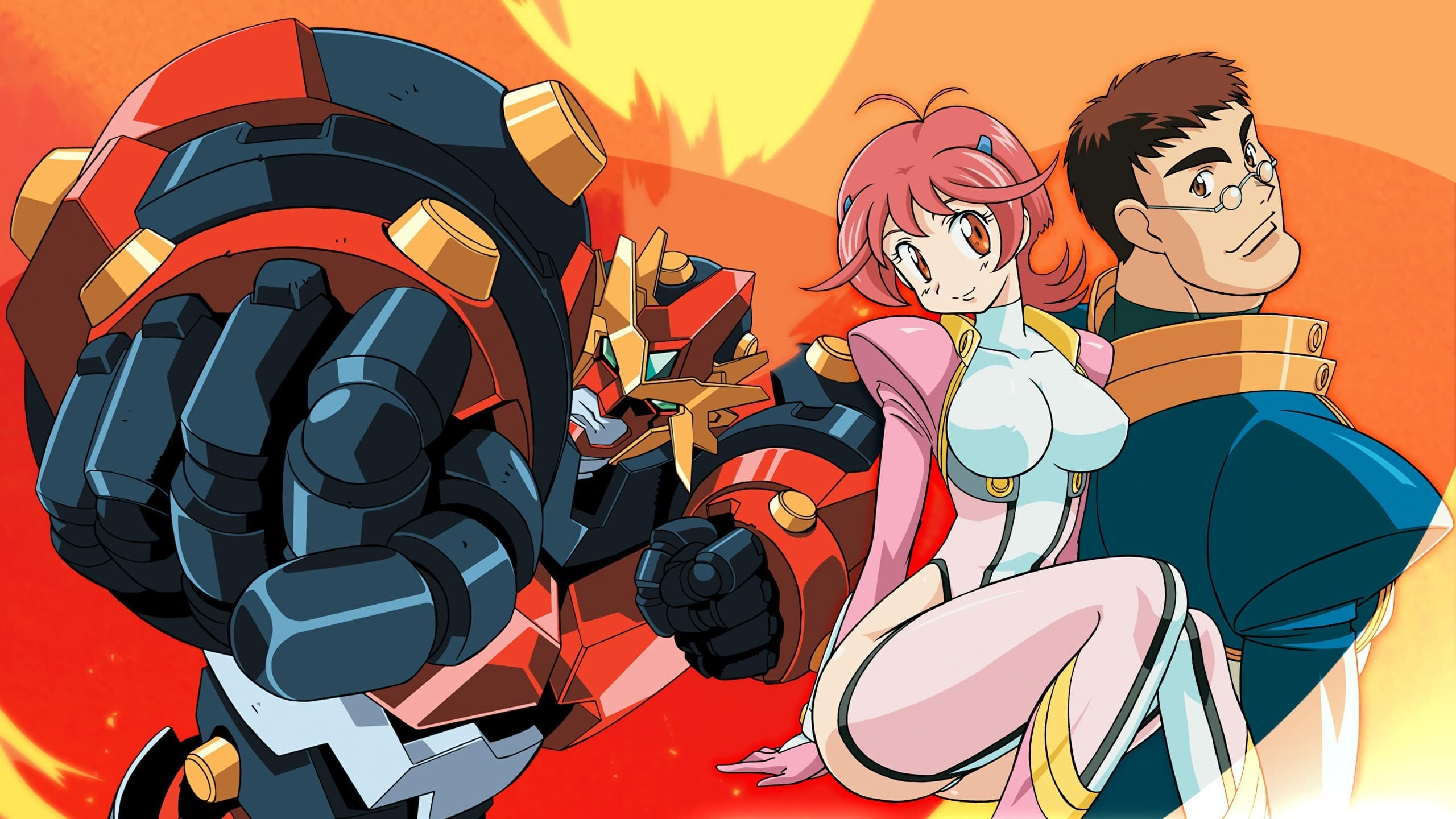 A Super Robot versus Alien mecha series, but this time it's also infused with the intricacies of human's most sacred bond: Marriage. Godannar put that relationship to the test!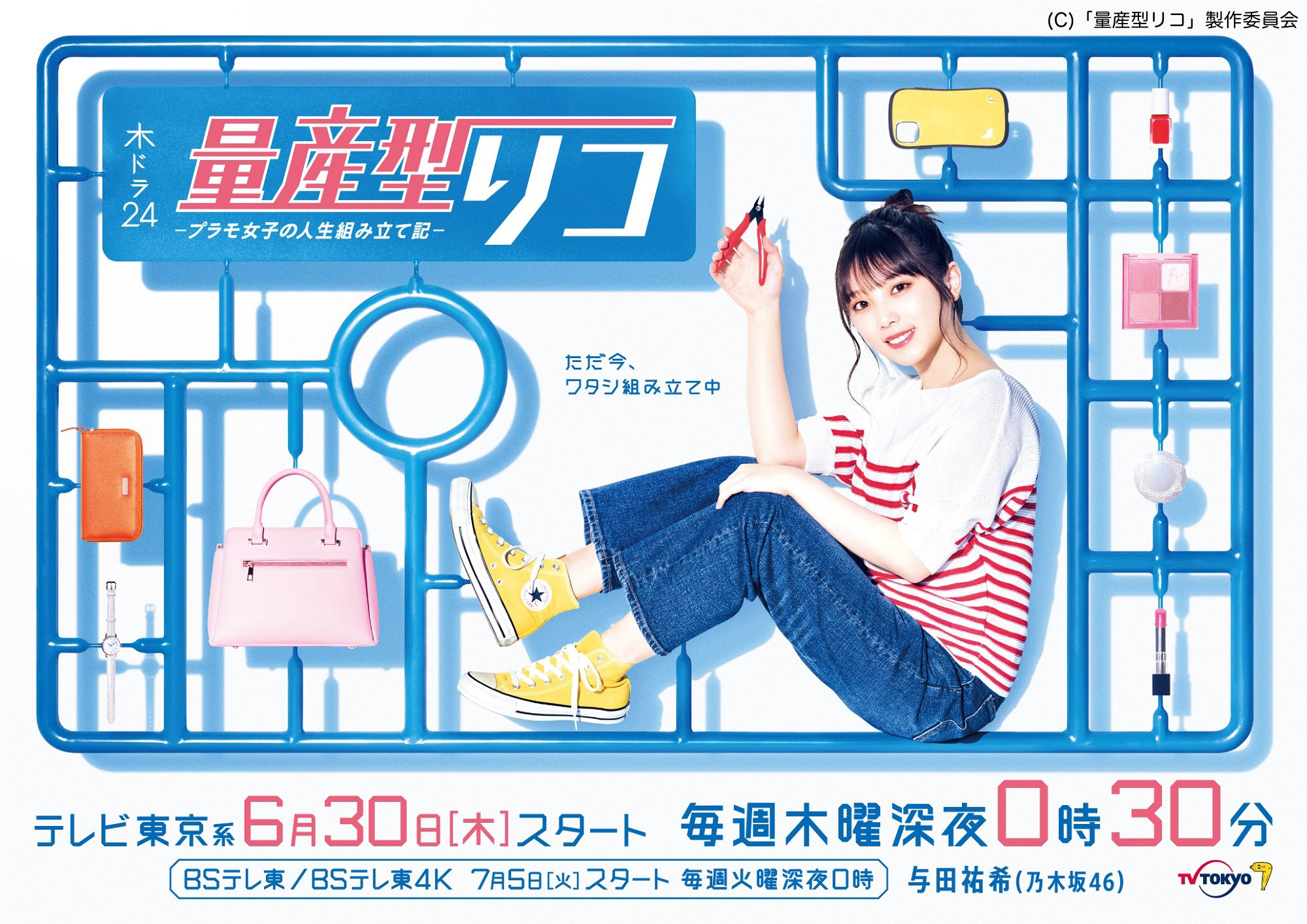 A series about building regular model kit, and using them to find inspiration in life. A very uplifting and chill series for mecha fans to change their perspective on their hobby.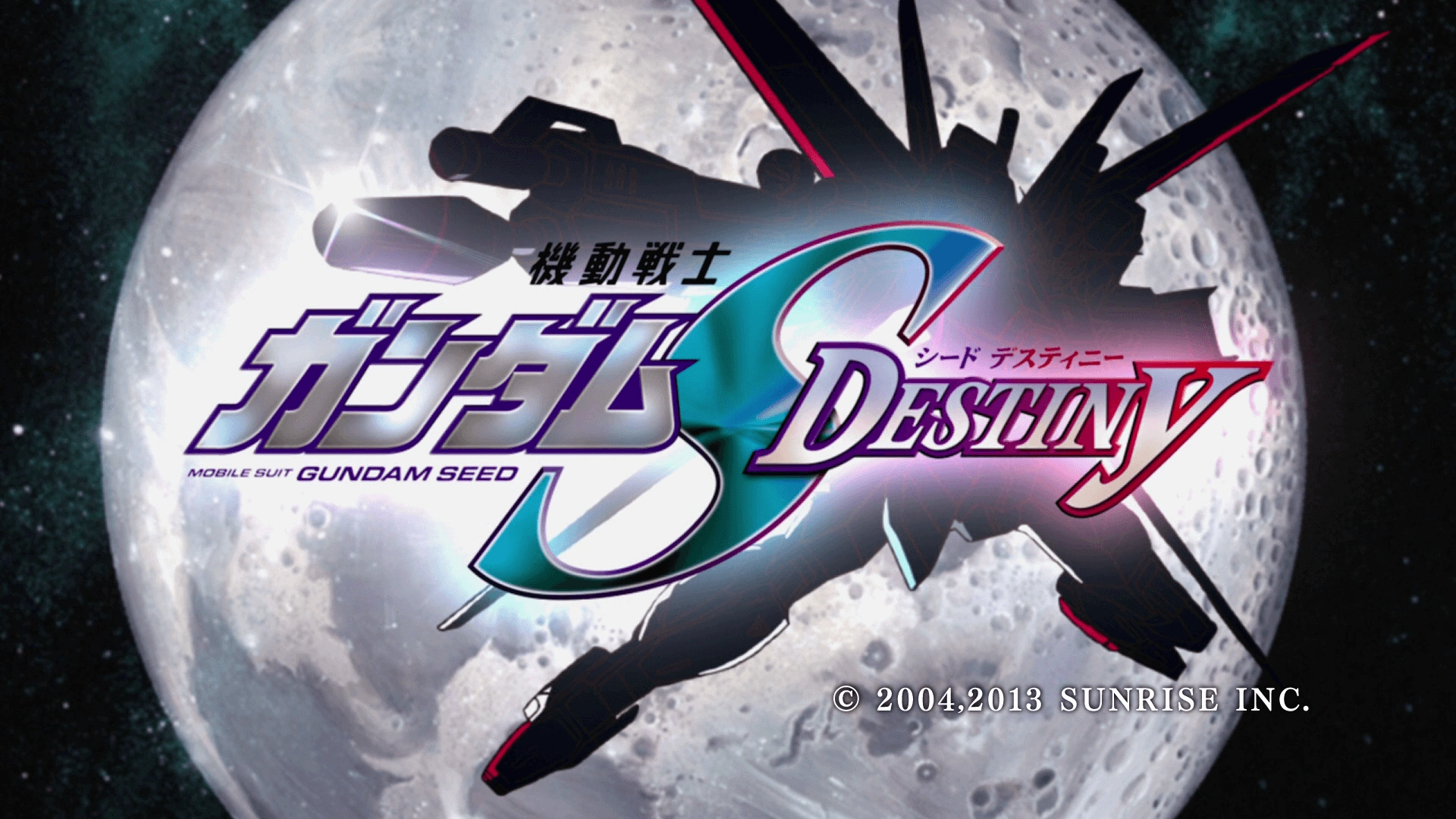 The sequel to SEED – a series that brought Gundam on top of the radar. Destiny is a sequel that earned both the intense love and hate within the fandoms.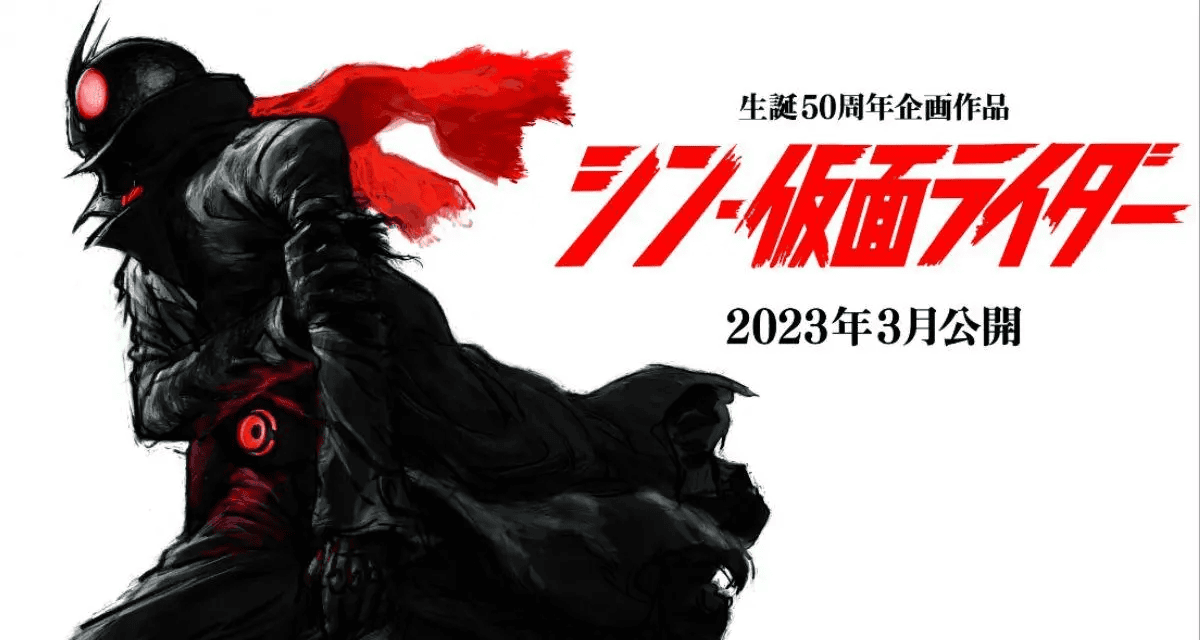 The 3rd Tokusatsu series by Director Anno Hideaki. Shin Kamen Rider revisits the core message of what it means to be a Rider and to fight for justice while putting a modern spin on it.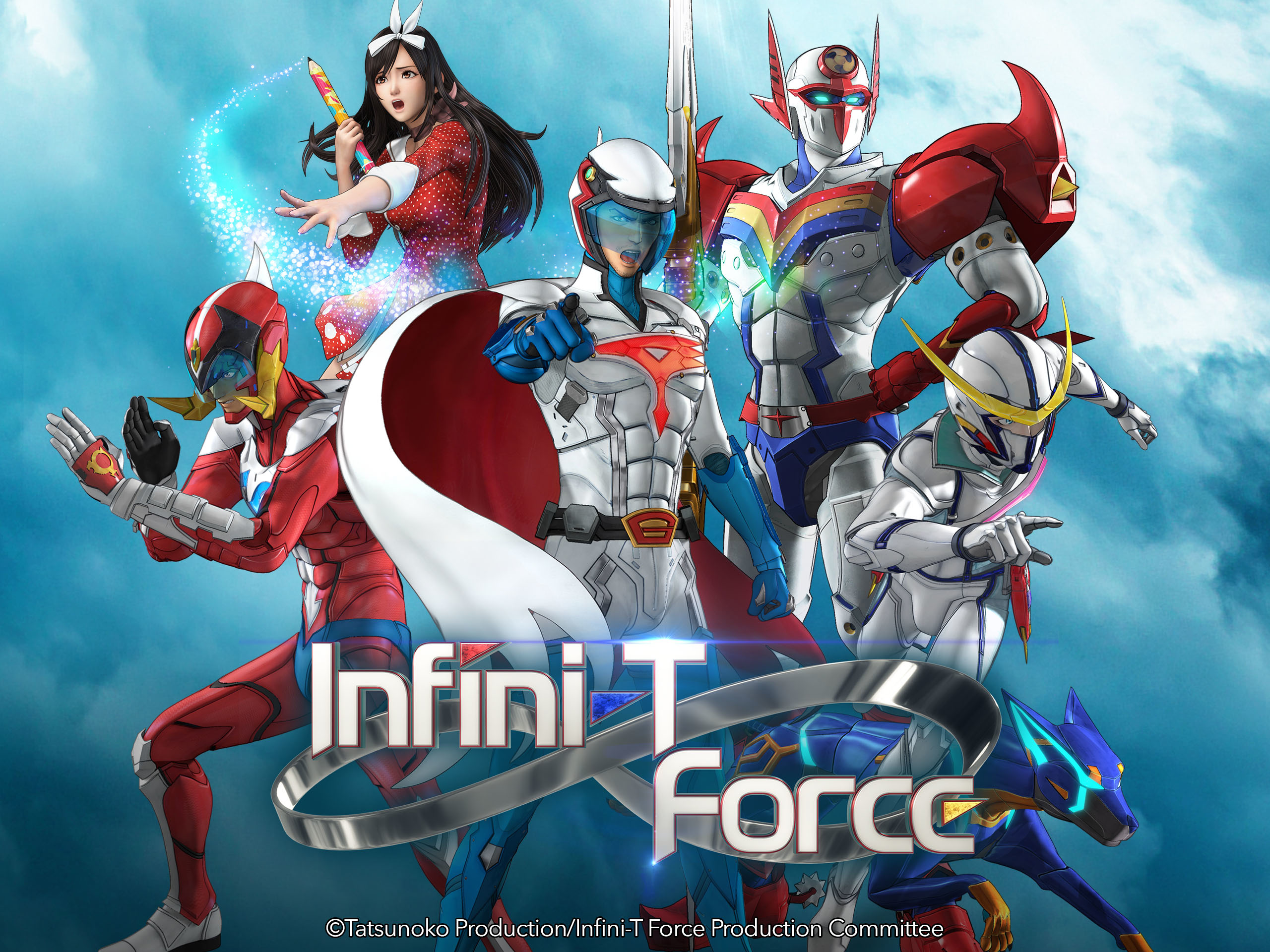 The most ambitious superhero crossover is here! Infini-T Force is where heroes from different universes come together to save a girl and protect the multiverse.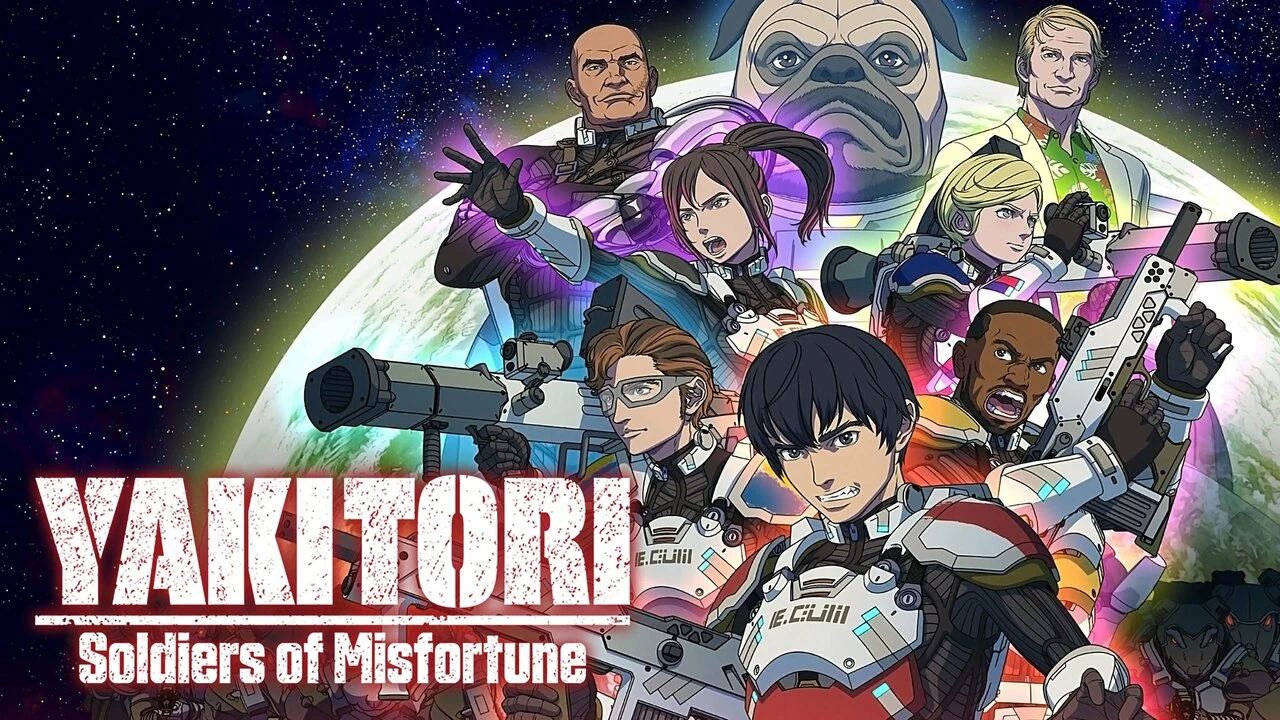 An anime adaptation of a sci-fi novel with the same name, Yakitori really stir up the scene with its unusual storytelling and animation style. However, the characters really hold the series up.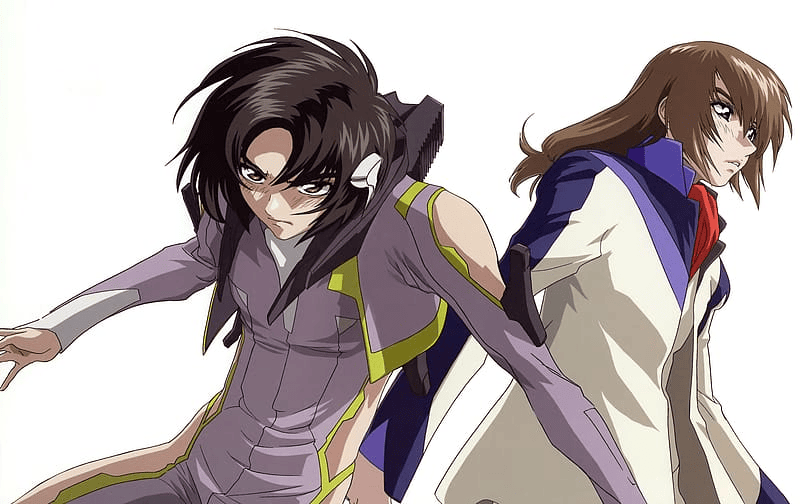 A Fafner novel written by Tow Ubutaka – the person who understand Fafner the most. Explore Kazuki's POV and his relationship in a way you've never seen before.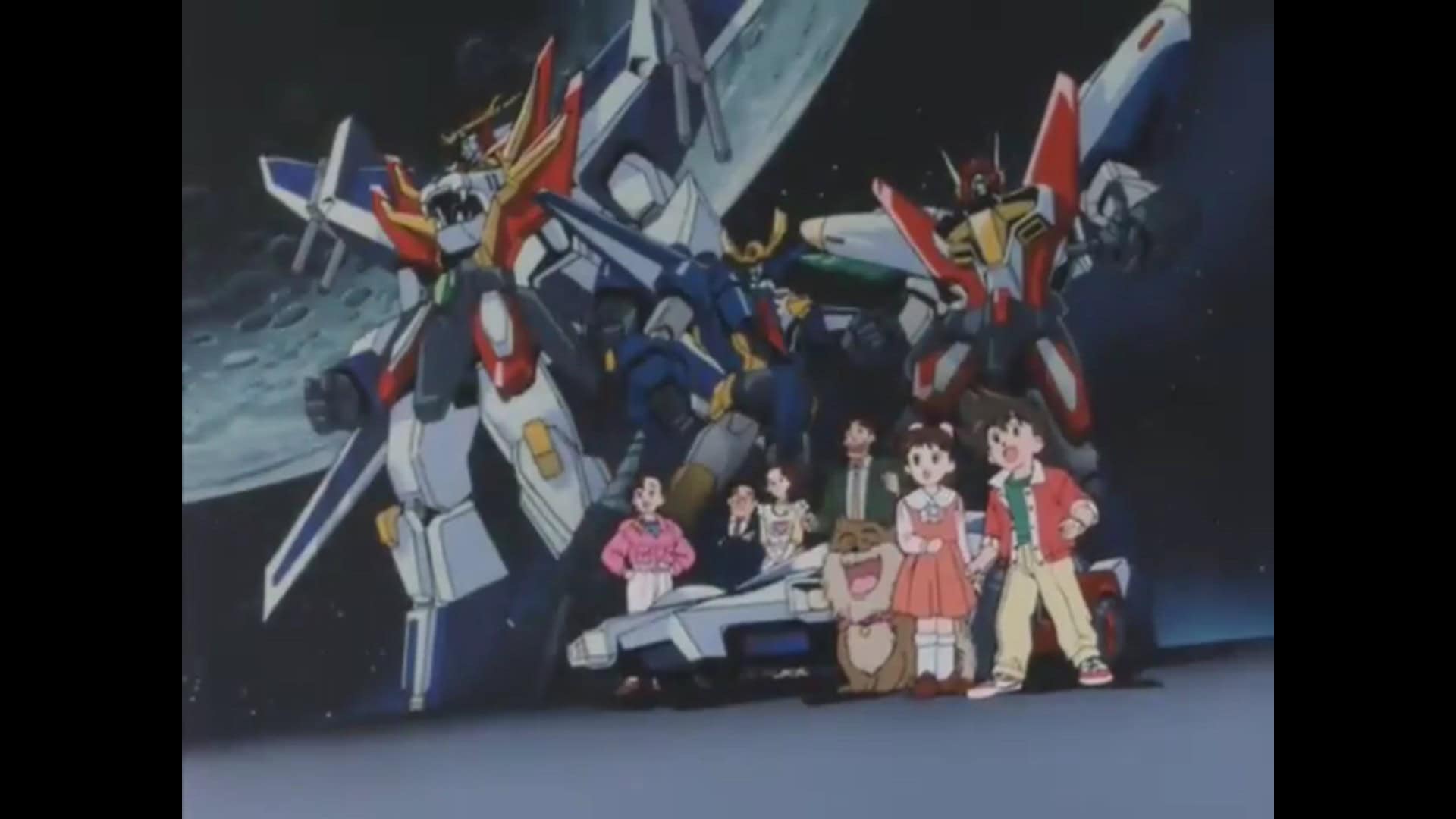 After the Transformers wave subsided, Takara made a bold move by partnering with Sunrise to produced one of the best Mecha franchise ever. Start the Brave journey with Exkaiser!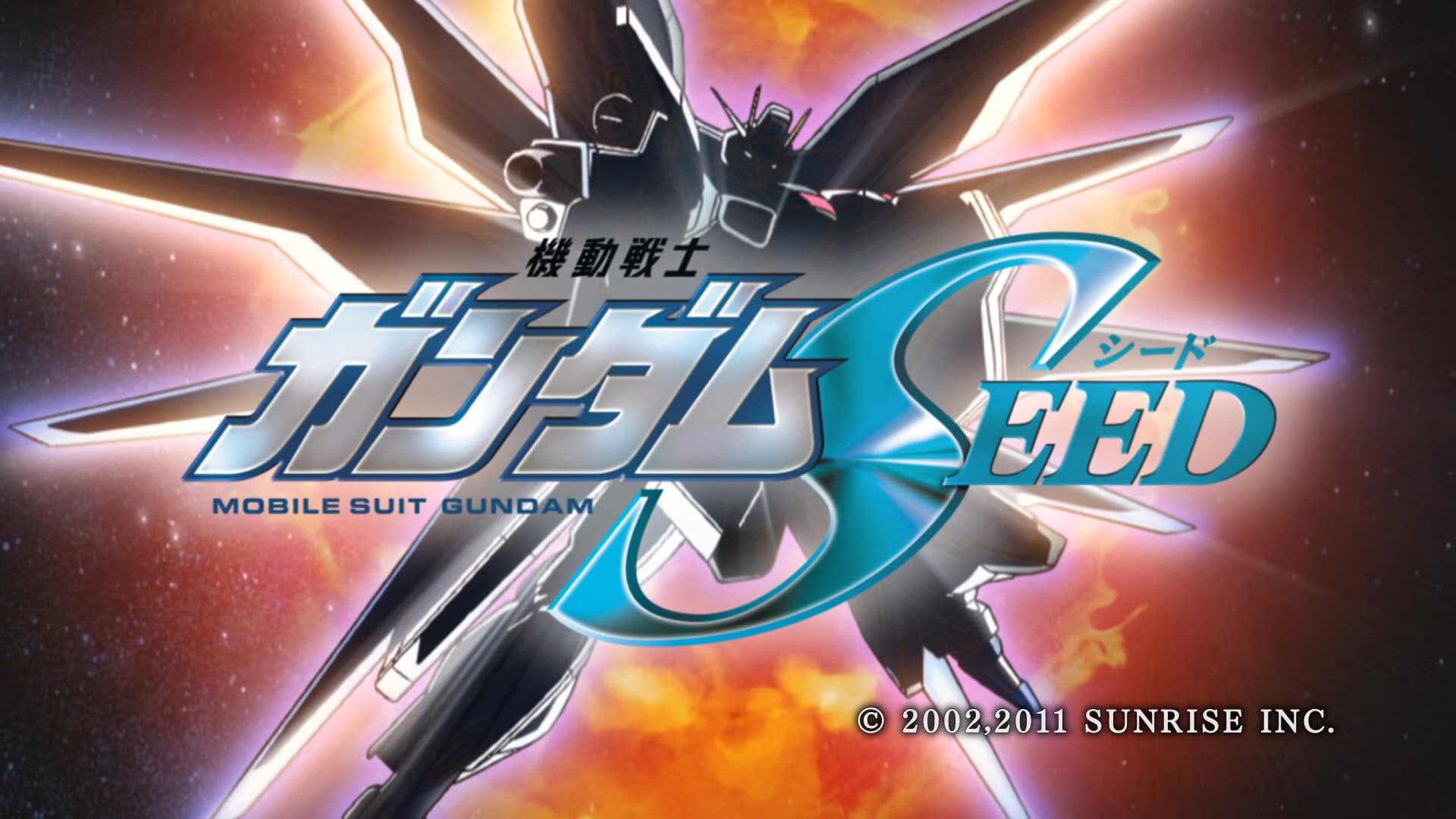 A new Gundam for a new era. Gundam Seed is one of the most popular modern Gundam series that has fans all around the world. And it also received much love from Sunrise as well.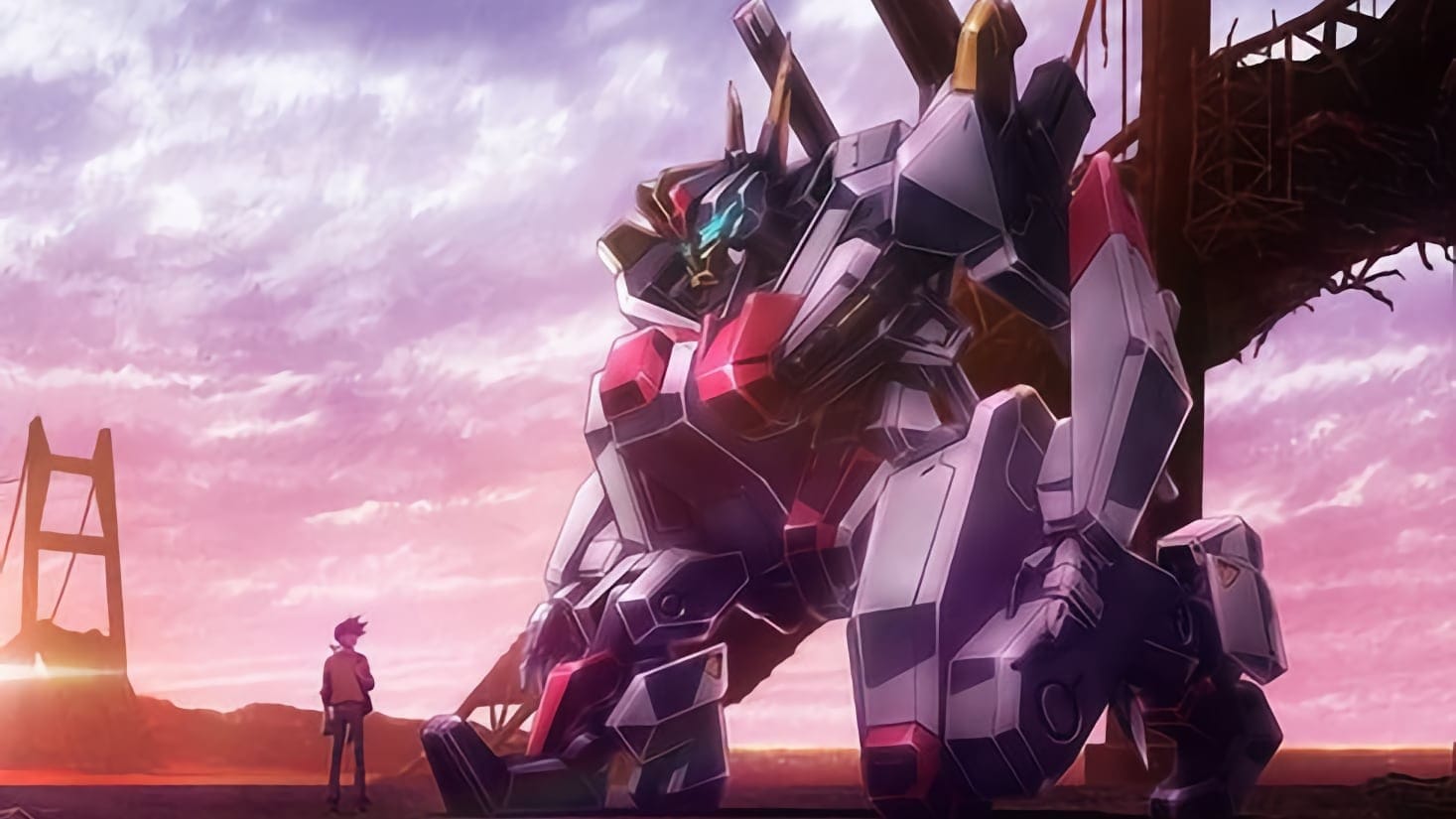 A Sunrise original mecha series after almost a decade. Kyoukai Senki was used as a toy ad and training grounds for the new animators at Sunrise.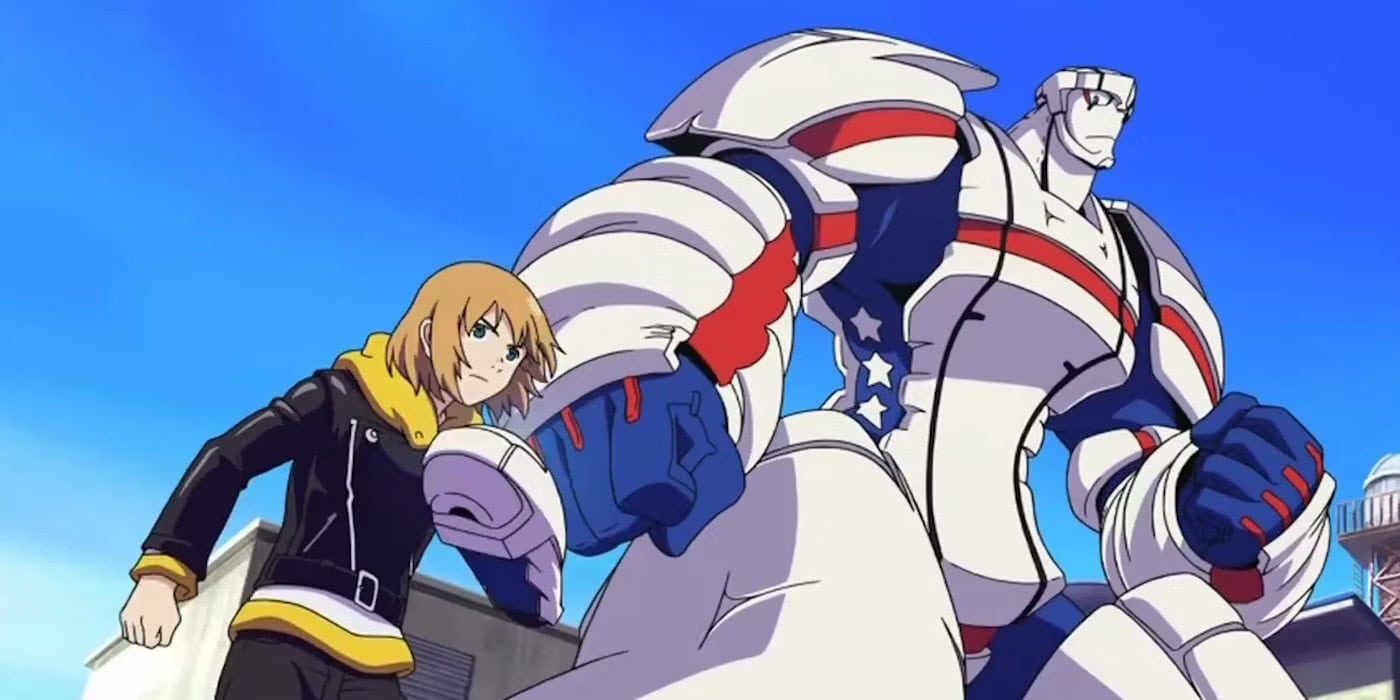 Heroman – the name that says it all. A Western x Japan superhero story about a boy who was granted great power and great responsibility. No he doesn't shoot web, but he has a robot instead!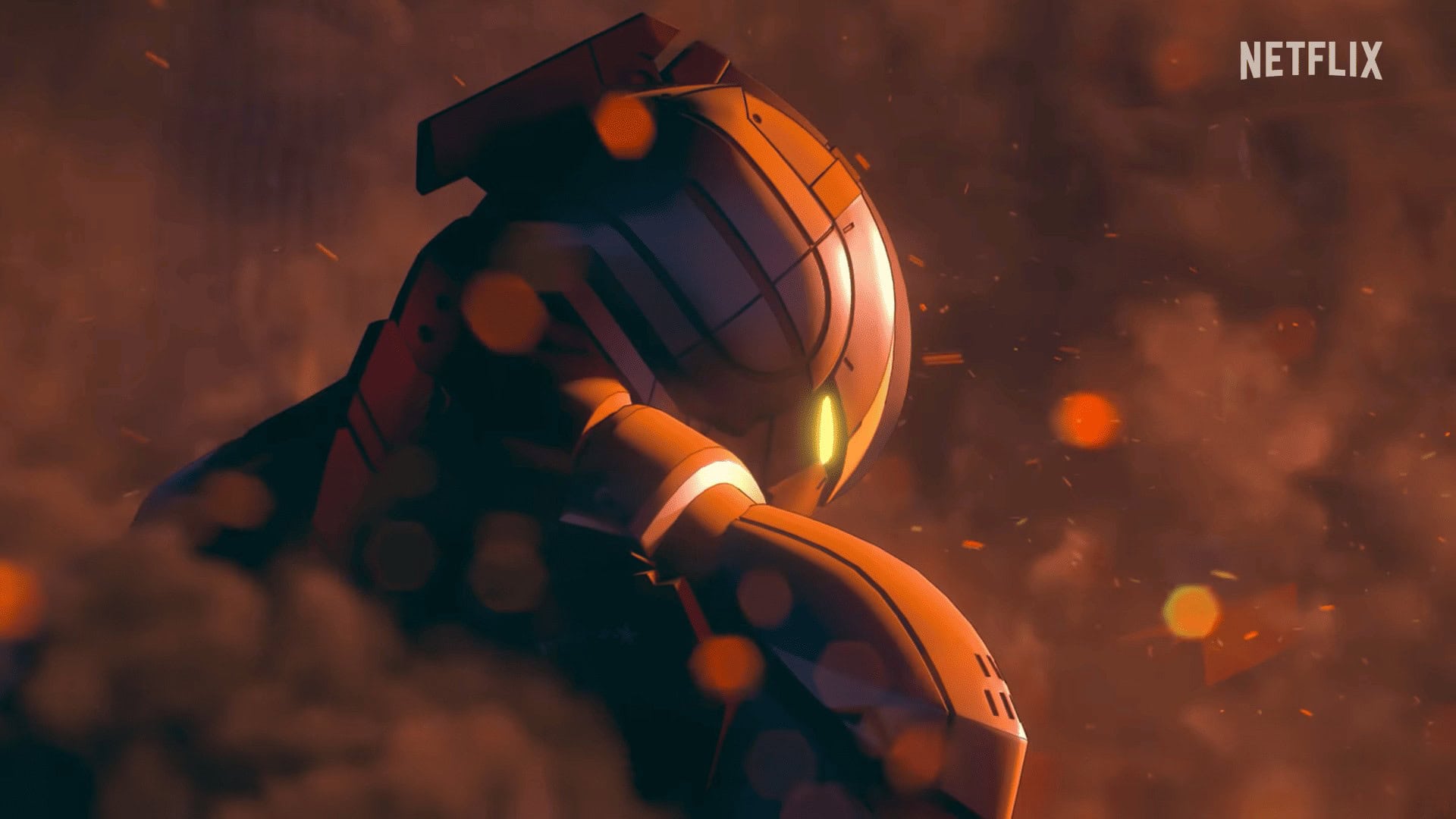 The final season of the ULTRAMAN Netflix adaptation. With the direction season 2 went, all hope seems lost in the series. But this season delivered the Light of the Giant to us once again.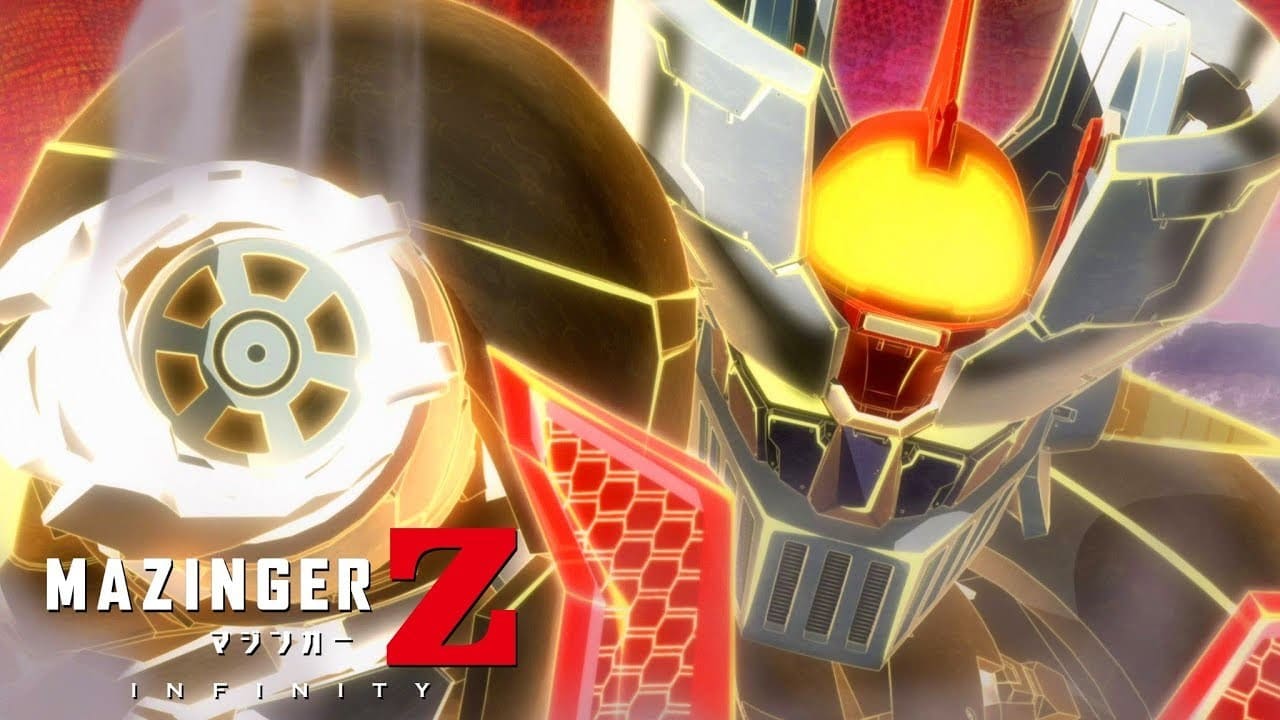 A love letter to commemorate the pioneer of the Mecha genre, Mazinger Z Infinity remind us of the conviction and justice that the Iron Castle had, is, and will stand for.

A badass and action-packed super robot series with an age-gap marriage between the two main characters. A hearth-throbbing and passionate tale about love and perseverance.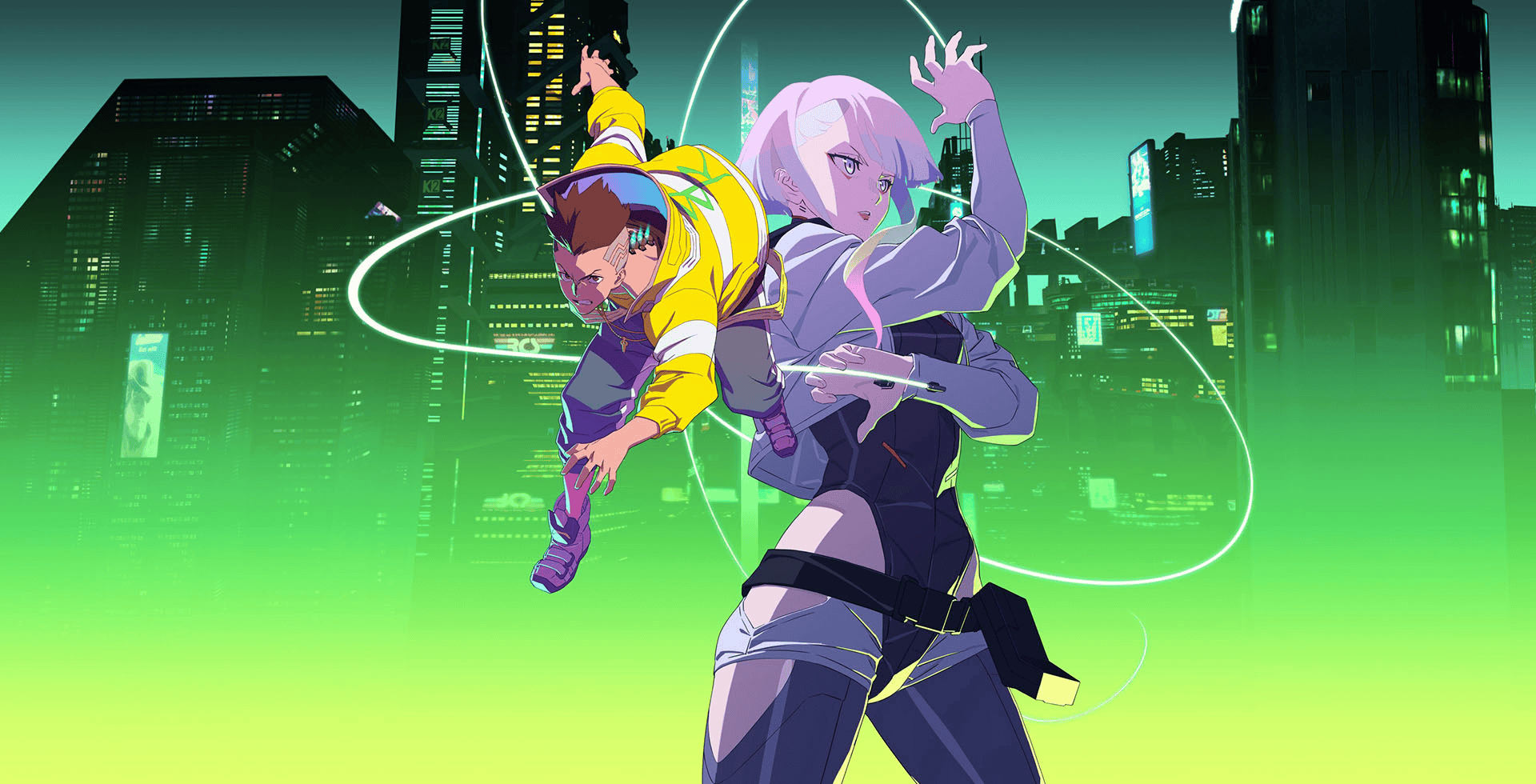 An anime from Studio Trigger that will literally blow your mind. Cyberpunk: Edgerunners is a phenomenon that will echo in the audience's heart well beyond the future.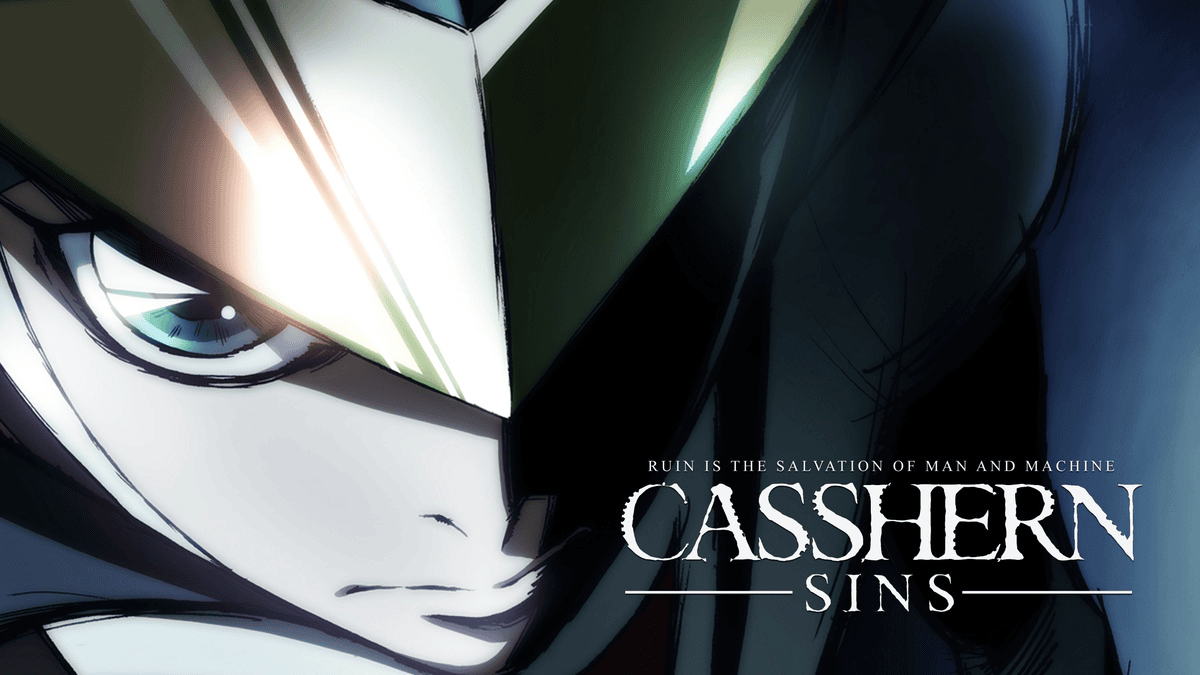 A new story of the boy who awoken a machine. Casshern Sins follow a conflicting young man in a world where life seems meaningless, yet everyone yearn for it anyway.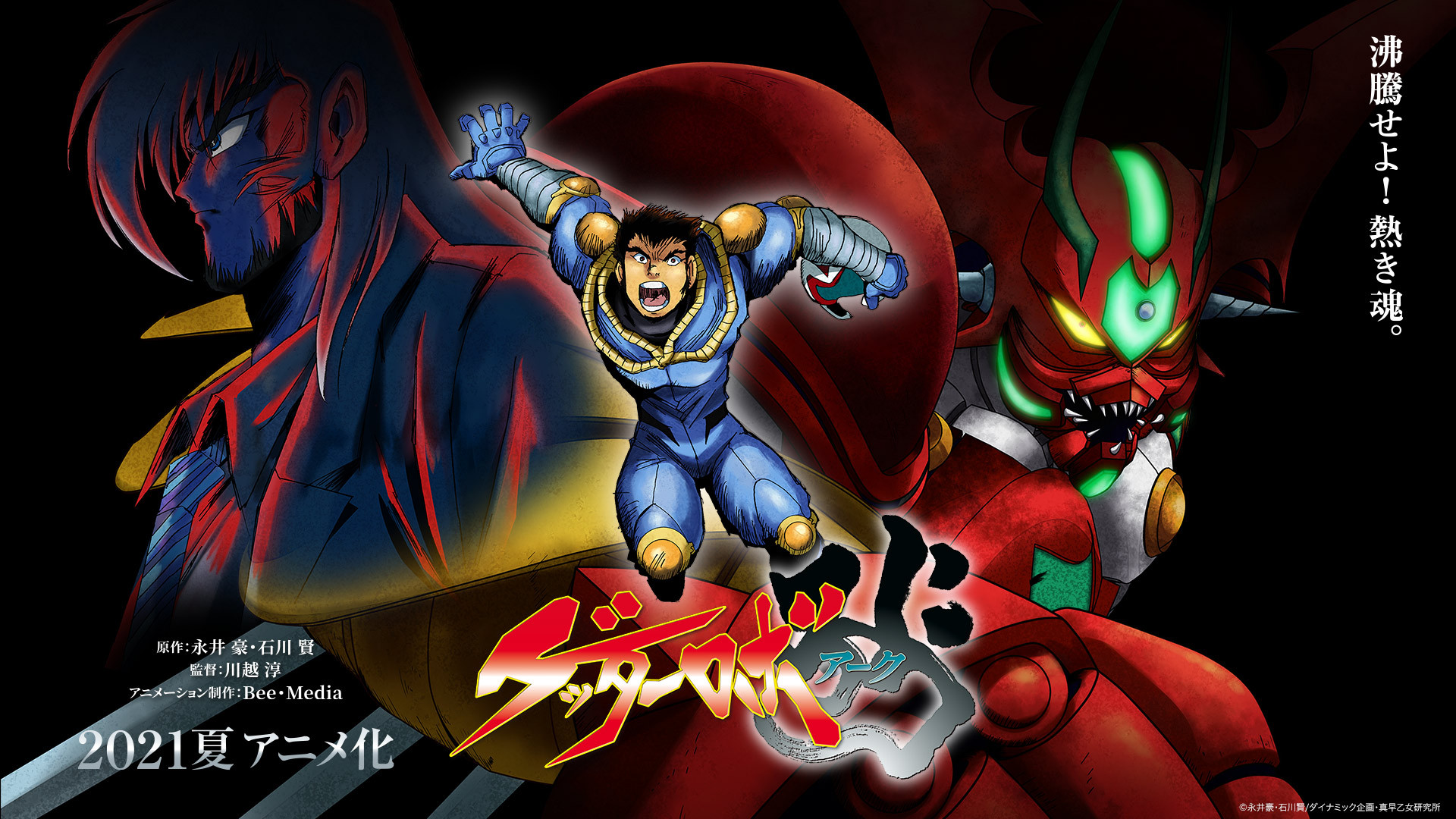 A passionate love letter to one of the oldest and most revered mecha franchise – Getter Robo Arc aimed to deliver a sought-after conclusion to the manga. But did it succeed?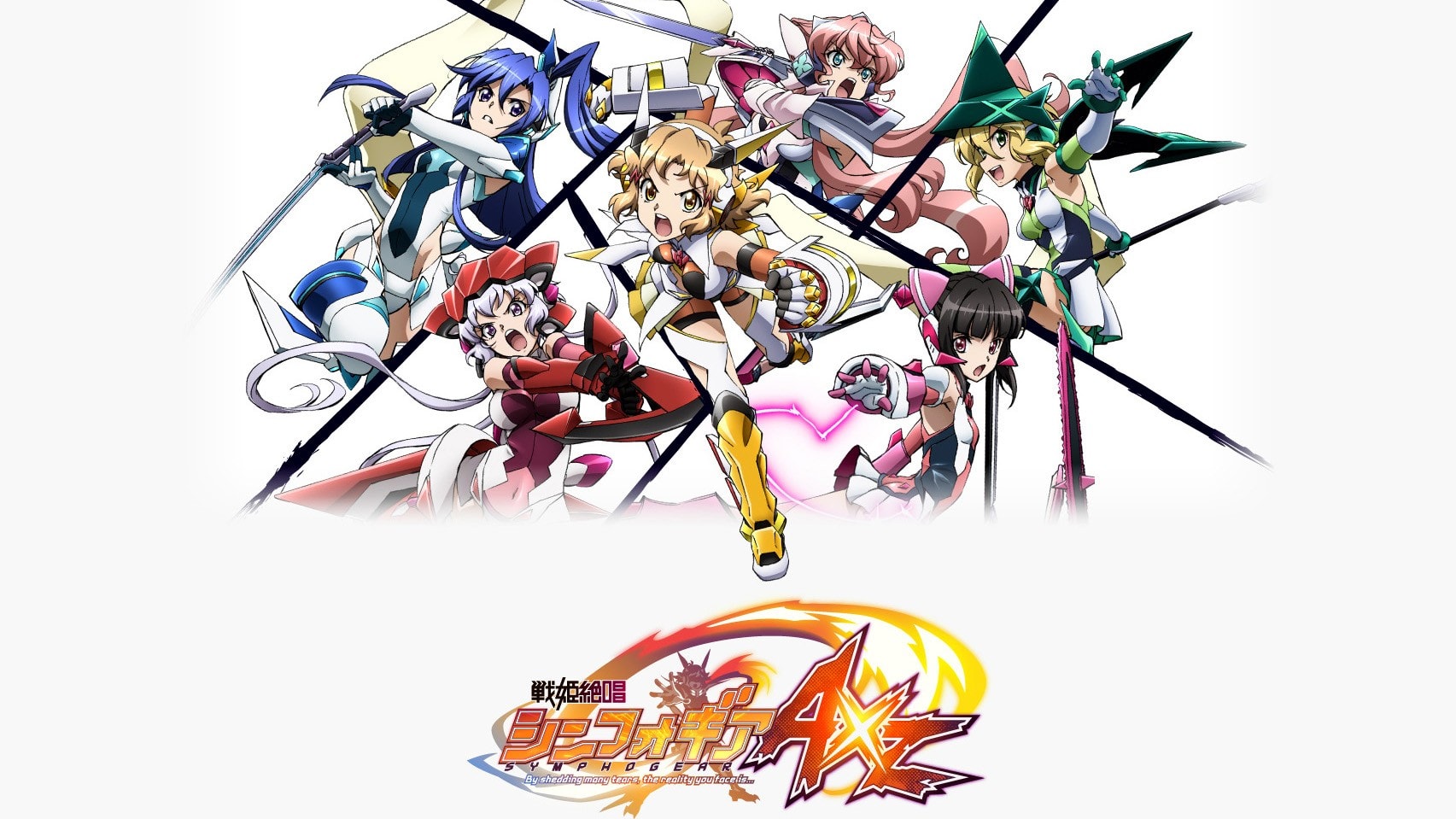 Just when things have calmed down, the Gear Users once again face an apocalyptic threat from a mysterious high order. This put Hibiki and her friends at risk once more.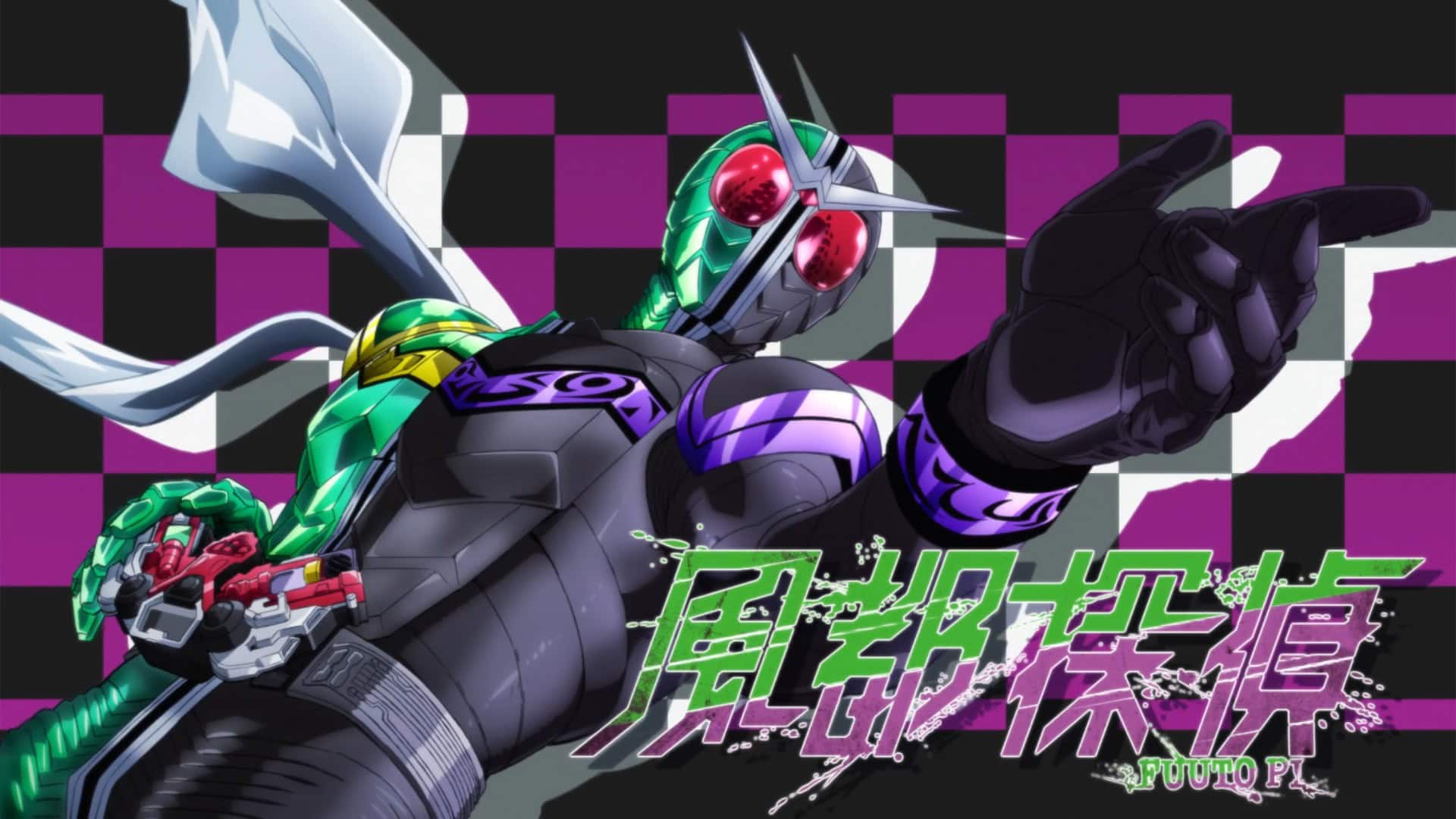 The detectives of the windy city Fuuto never rest. A new story unfold in front of our two-in-one hardboiled Kamen Rider W. But this time, it's animated!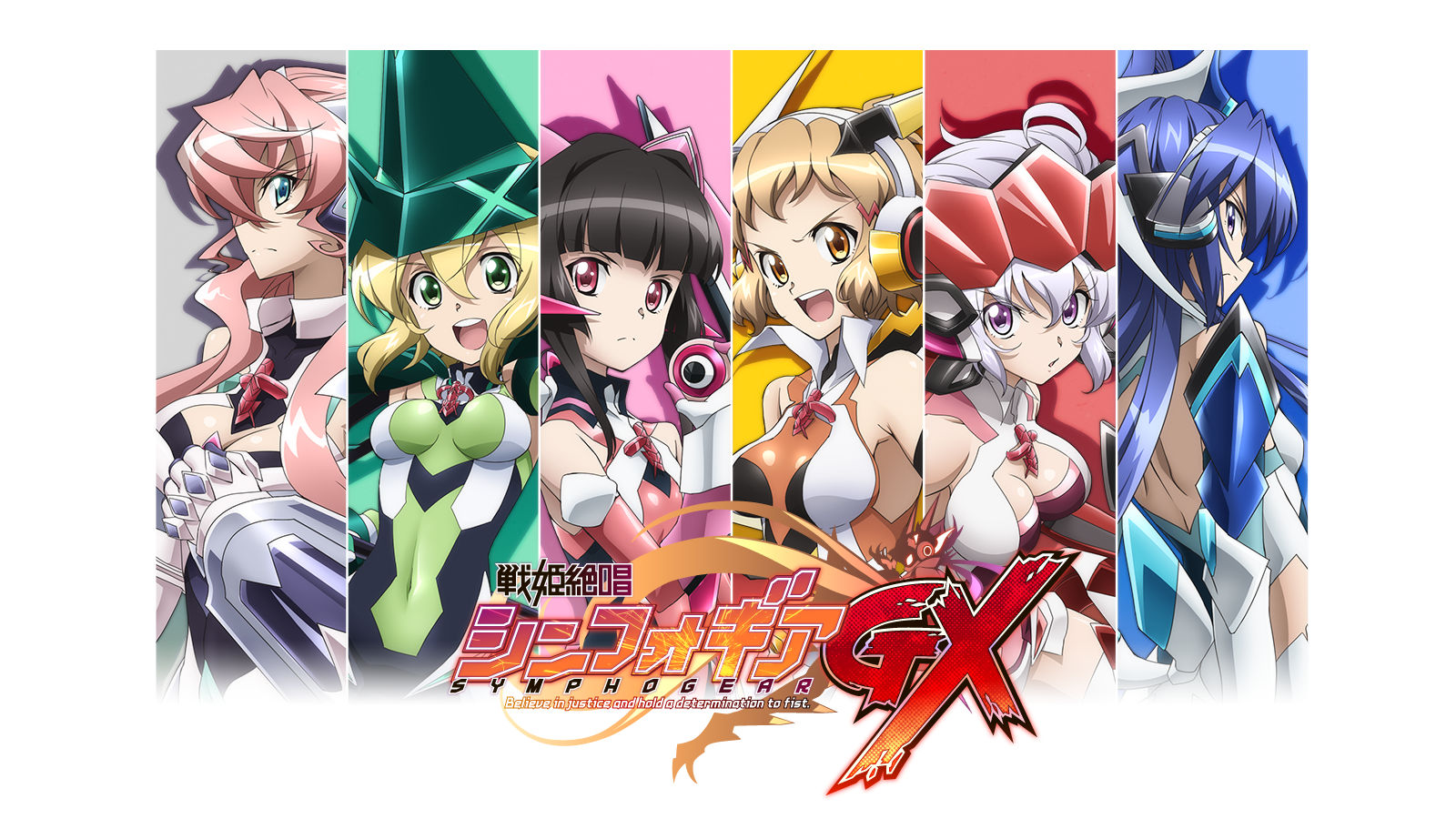 New threats emerged to threaten the world. But new allies also appear to bring the Gear's songs to a new level. A new battle await the girls!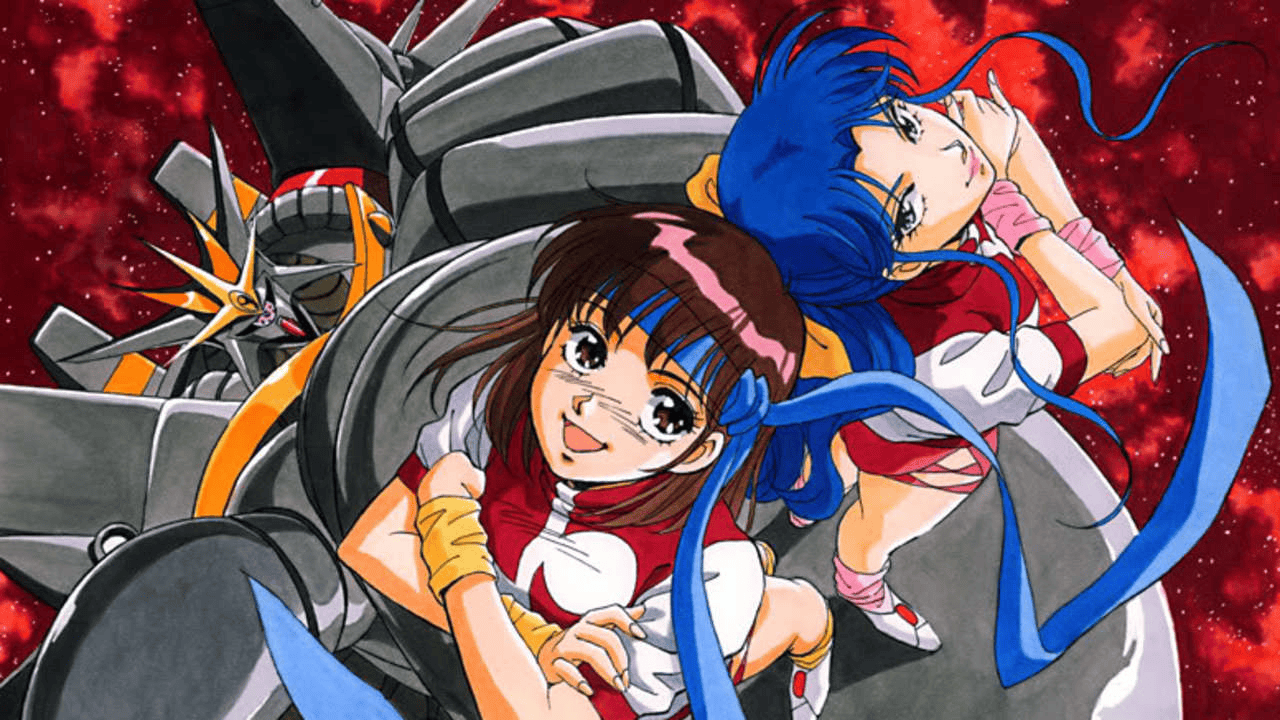 A tale of love and courage across space-time light years apart. A girl going through her teenage with all the hope, love, courage and grieve of a soldier.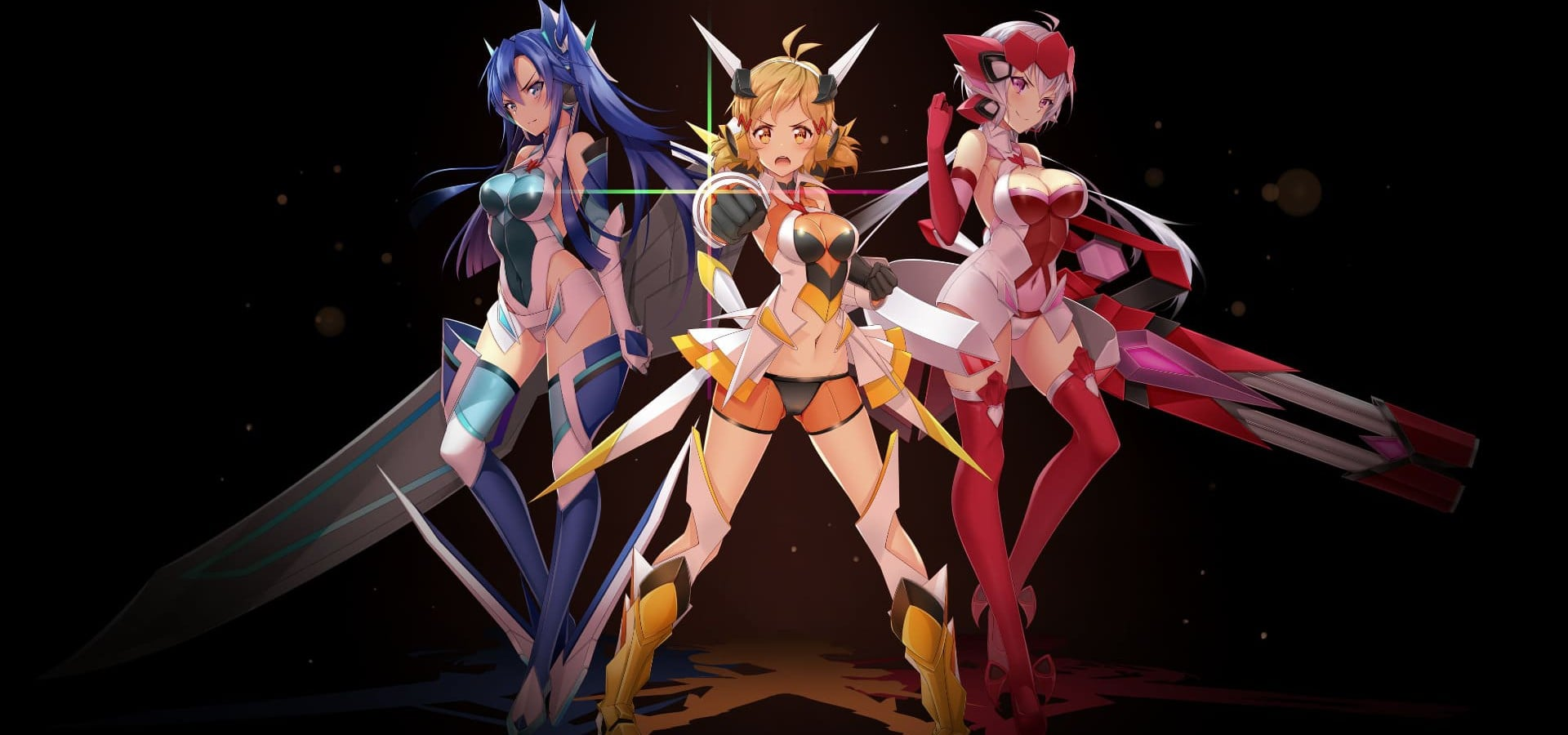 Mahou Shoujo x Tokusatsu combined with plenty of mecha references, Symphogear bring us an audio and visual experience that is just the beginning. of a great franchise.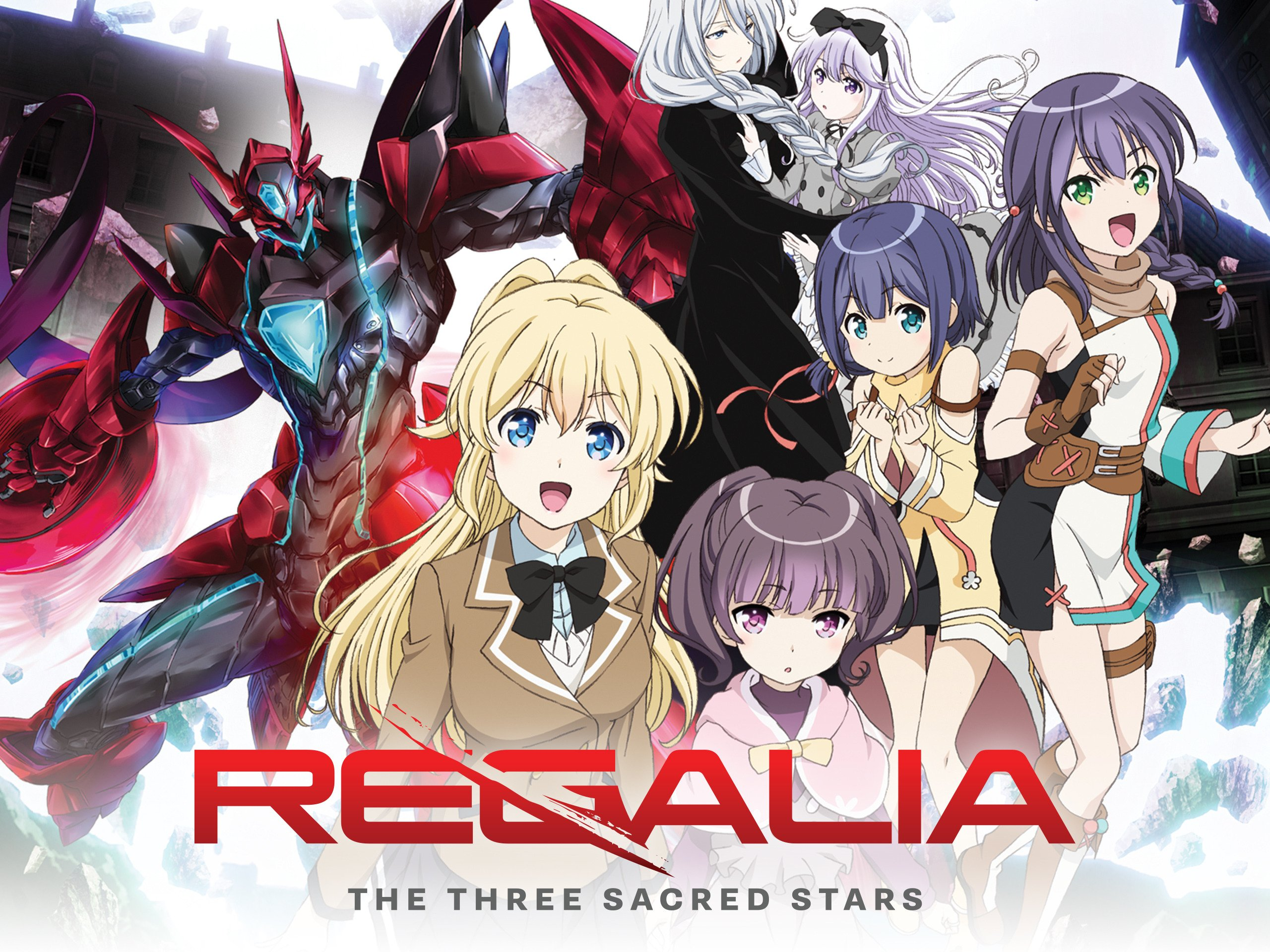 A blazing and explosive Super Robot series where the most ridiculous over-the-top combat happen with zero explanation whatsoever. And it's an…all-girls anime?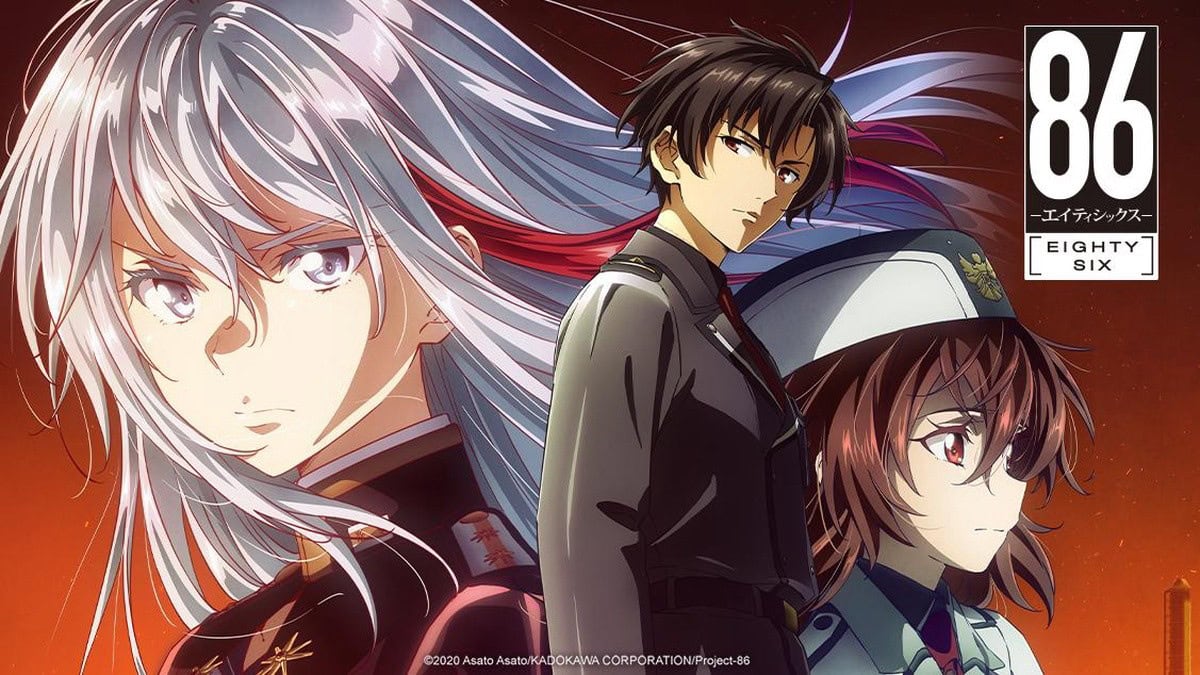 A new nation, a new story, a new battlefield. The reborn Eighty Six must choose between a life of peace or death. Will the Reaper be able to move on?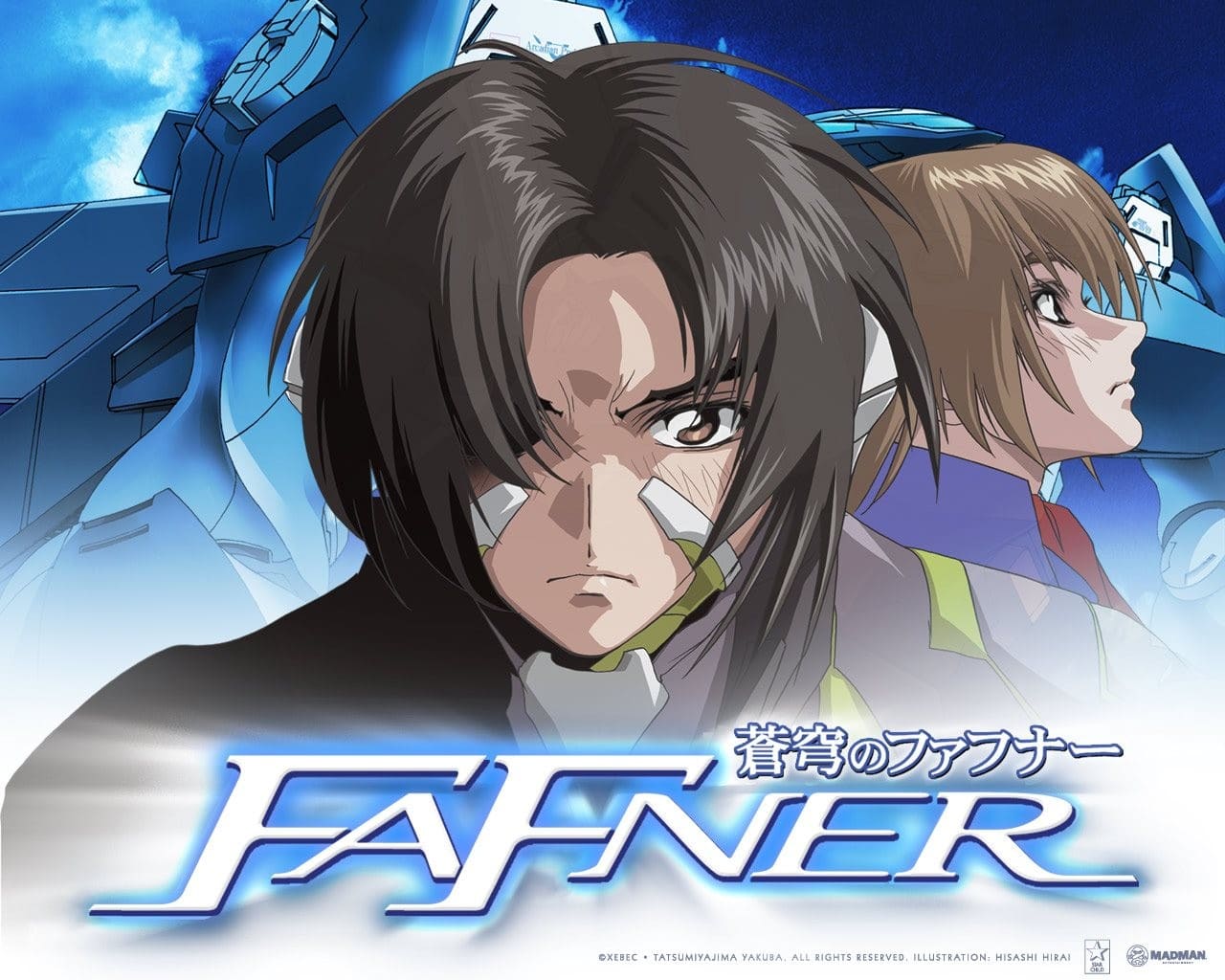 A double life of peace & war – young people being sent to the frontline where they could lose their lives, but they fight on so they can go home, to their false peace.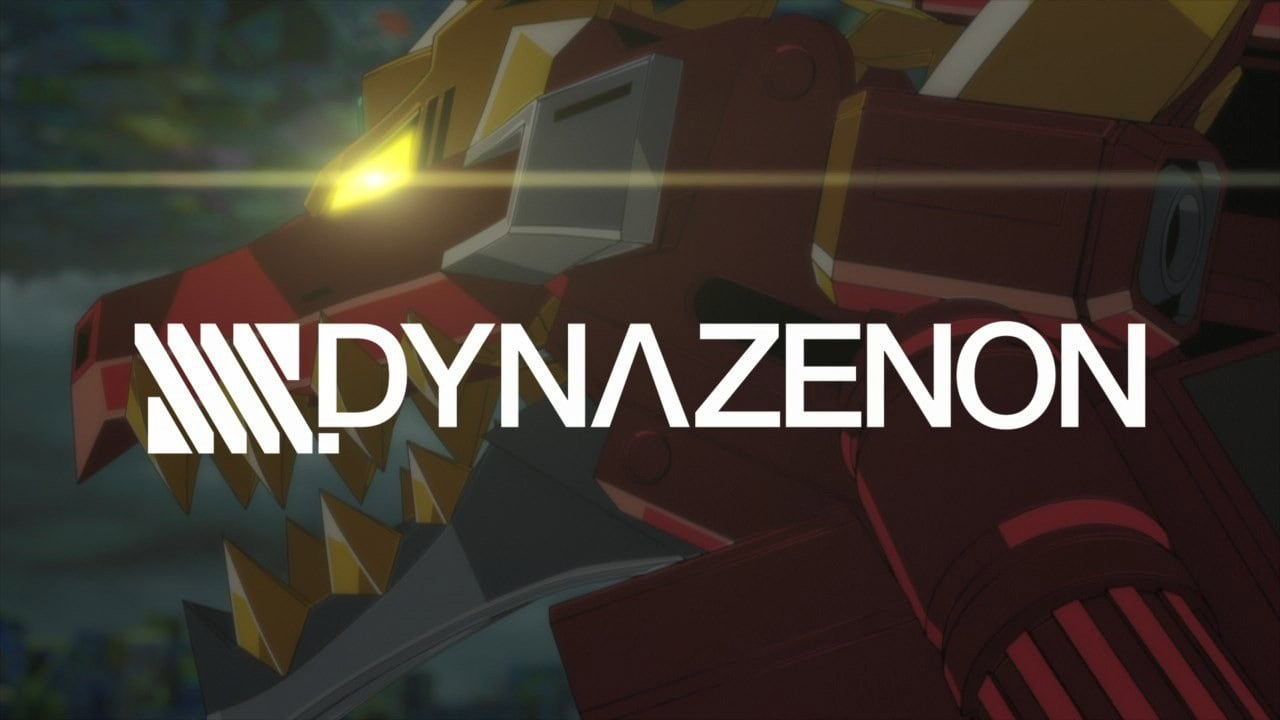 Bonds that transcended time and bonds that are formed in the present. SSSS.Dynazenon continues Trigger's streak of creating compelling story with amazing visuals.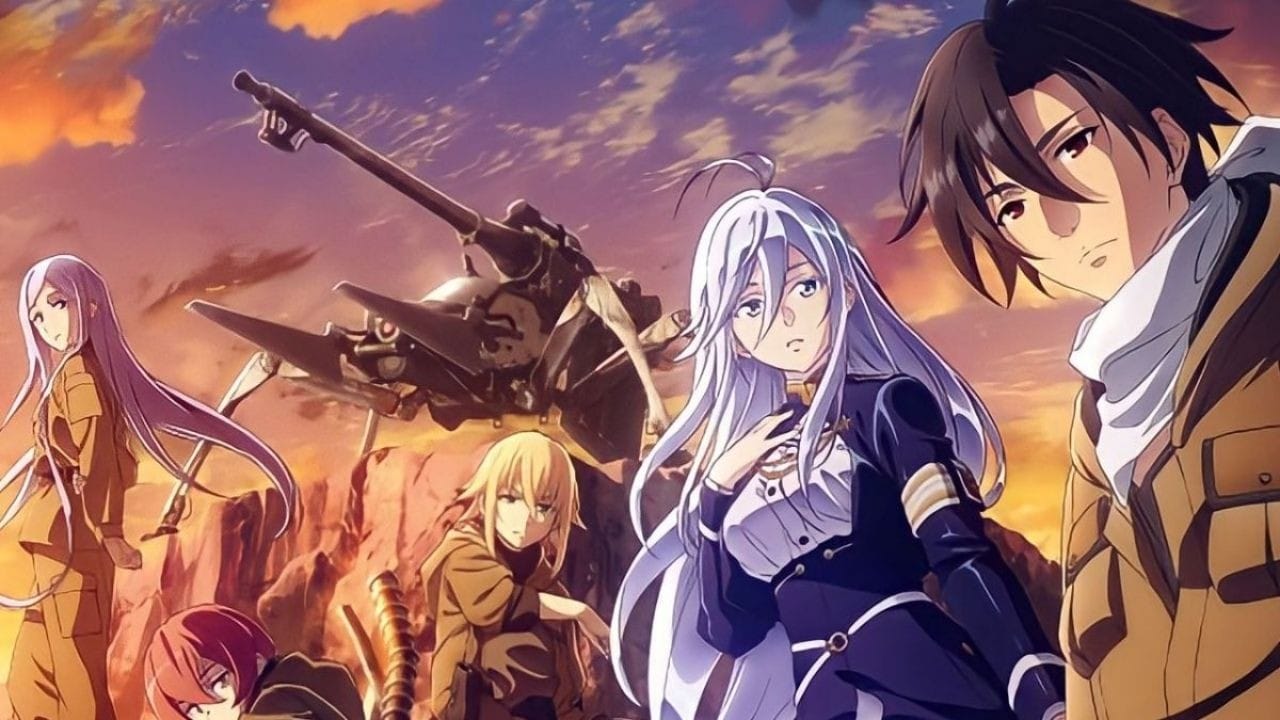 The depressing, gripping yet hopeful world of Eighty Six brought to life with A-1's adaptation. The vision of Asato receives a depiction so emotional like no others.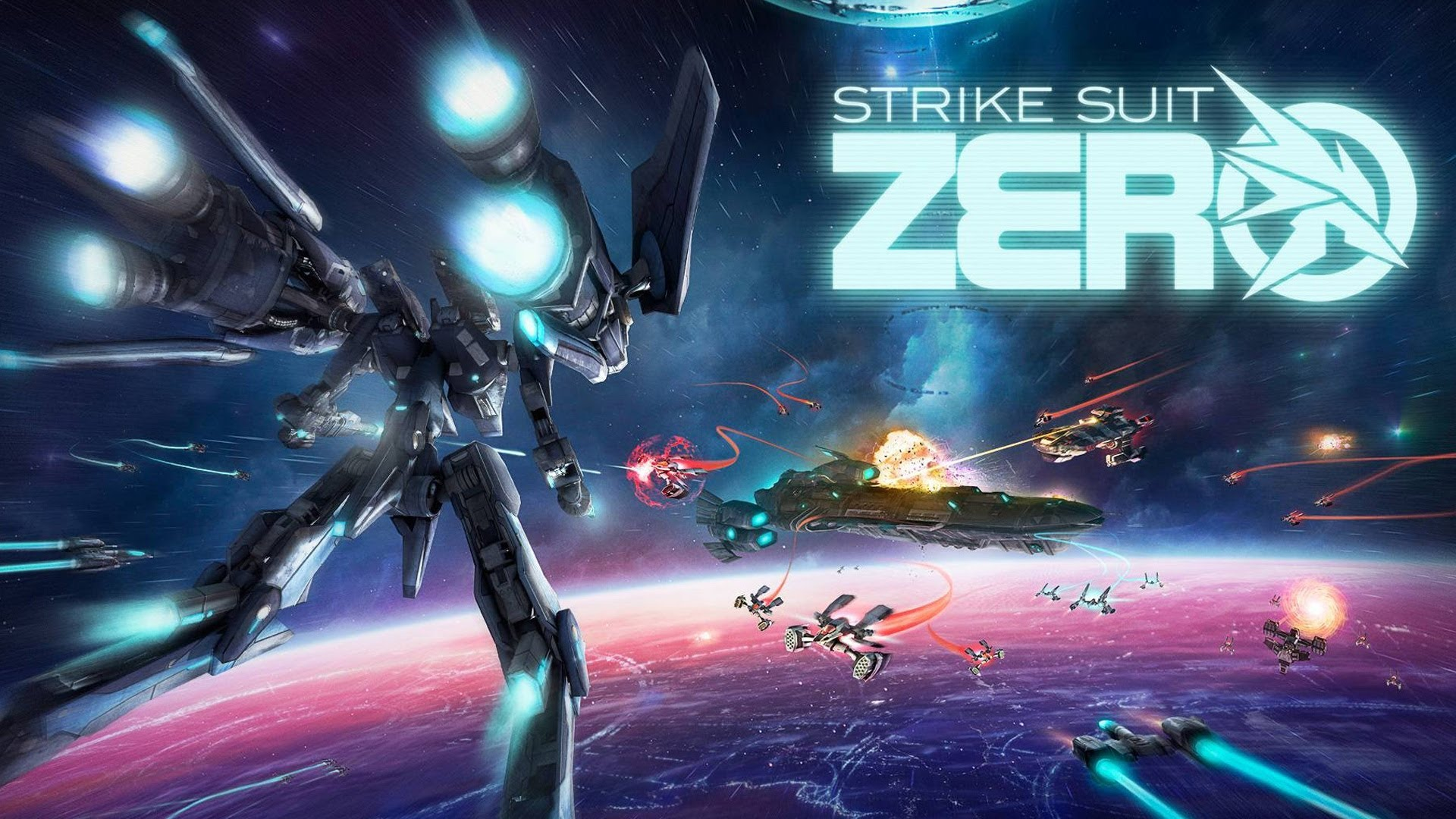 A fun dogfight experience with some mecha combat thrown into the mix, Strike Suit Zero scratches some of that Macross action game that PC gamer has been wanting.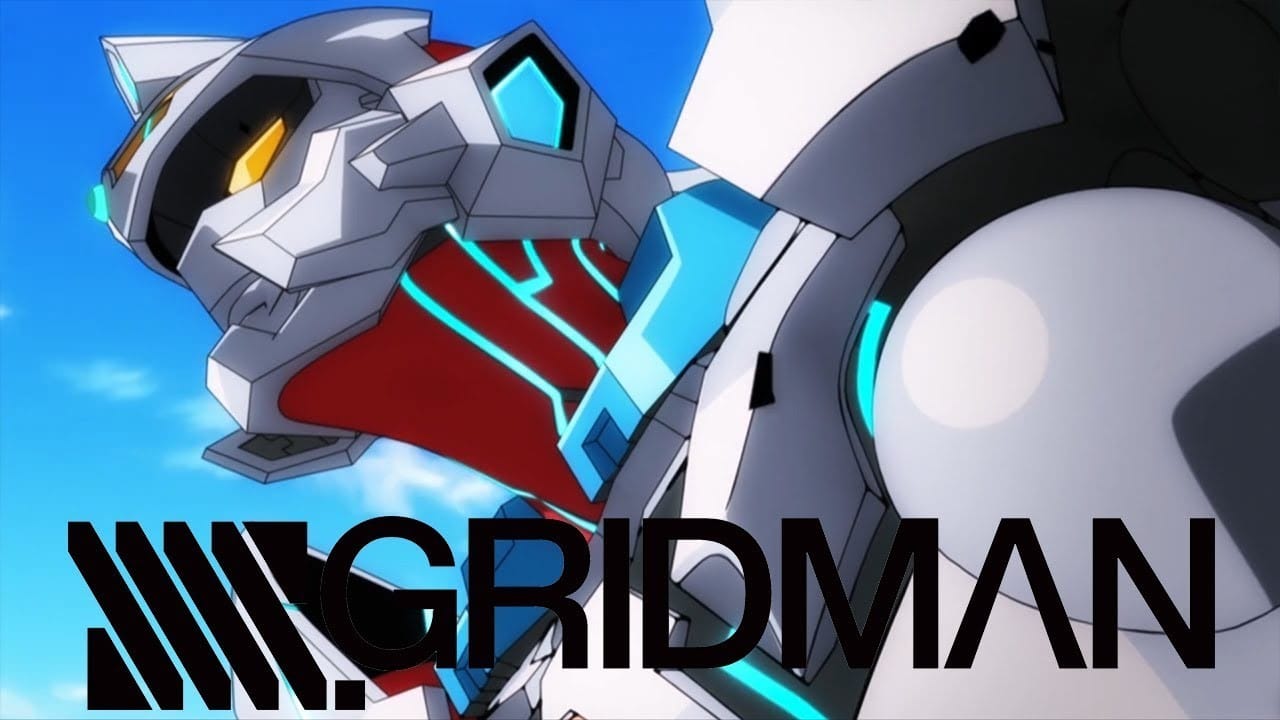 A story about bonds and friendship and the strength to face reality no matter how cruel it is. Sometimes all you need is a friend that connect with you…through an Acceptor.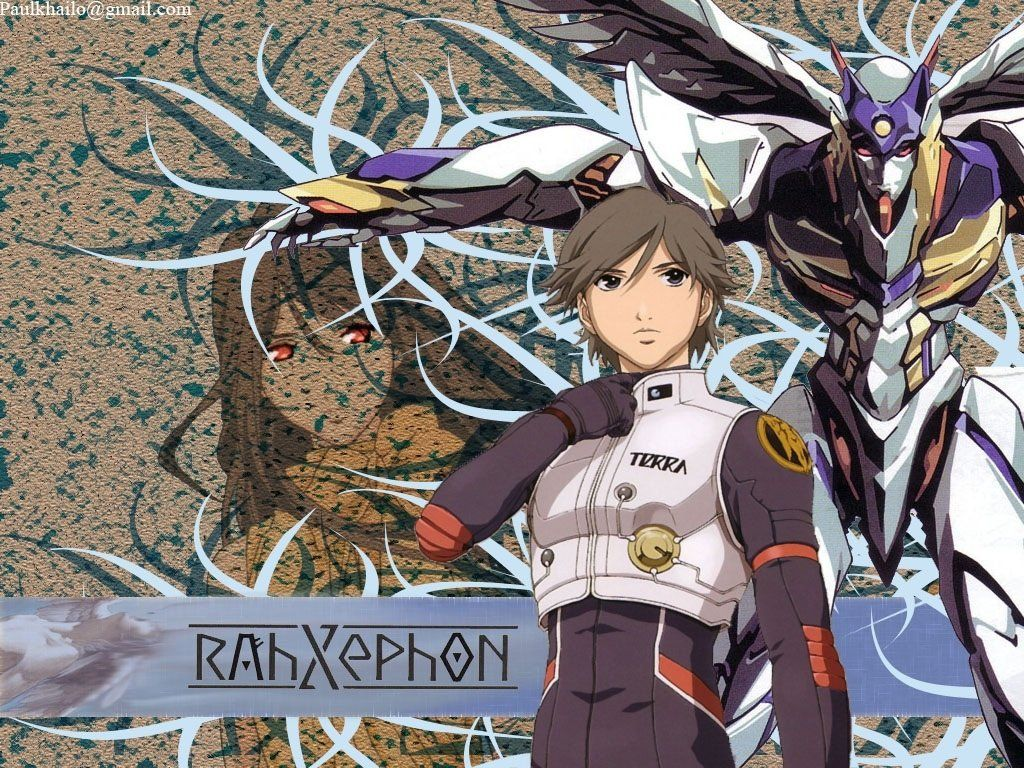 With his life completely smashed apart and turned upside down, teenage boy Ayato had to navigate a new world while being the key to control the winged giant RahXephon.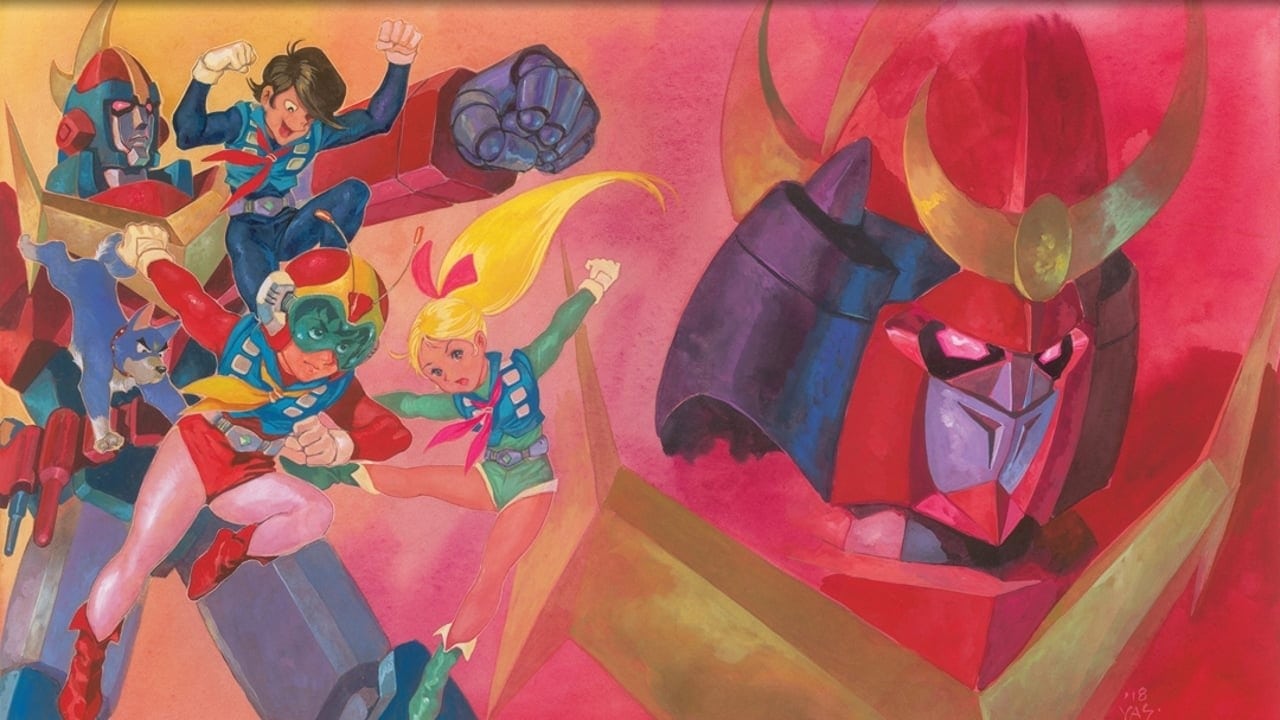 Not just your usual 70s Super Robot, Zambot 3 is more than just a battle between good and evil, but also about endurance, perseverance and the unyielding heart to do what's right.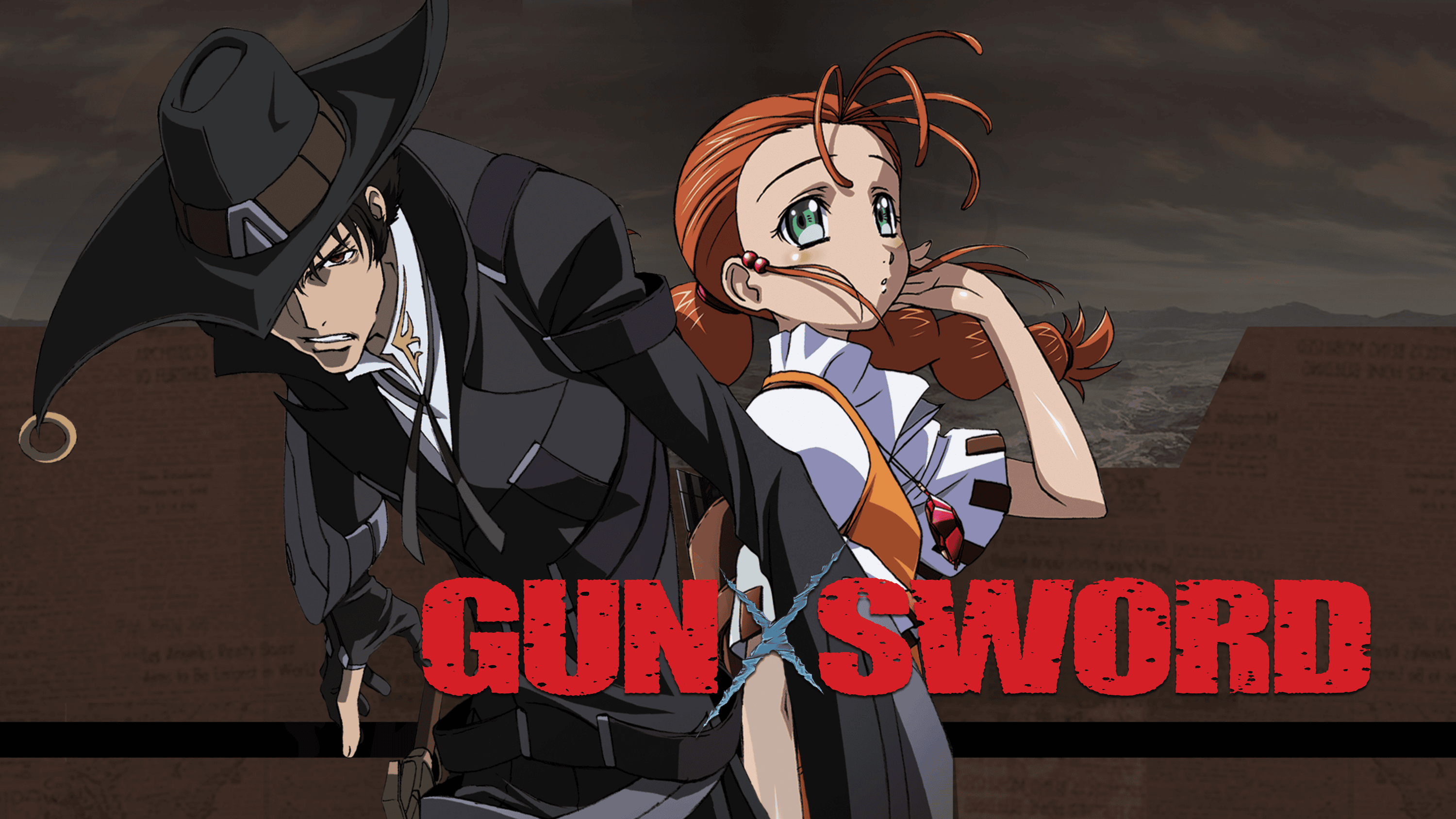 Will you follow through with your revenge? Or will you severe the chain of hatred with forgiveness and acceptance? Gun x Sword goes against the norm with an answer that will split your expectation in half.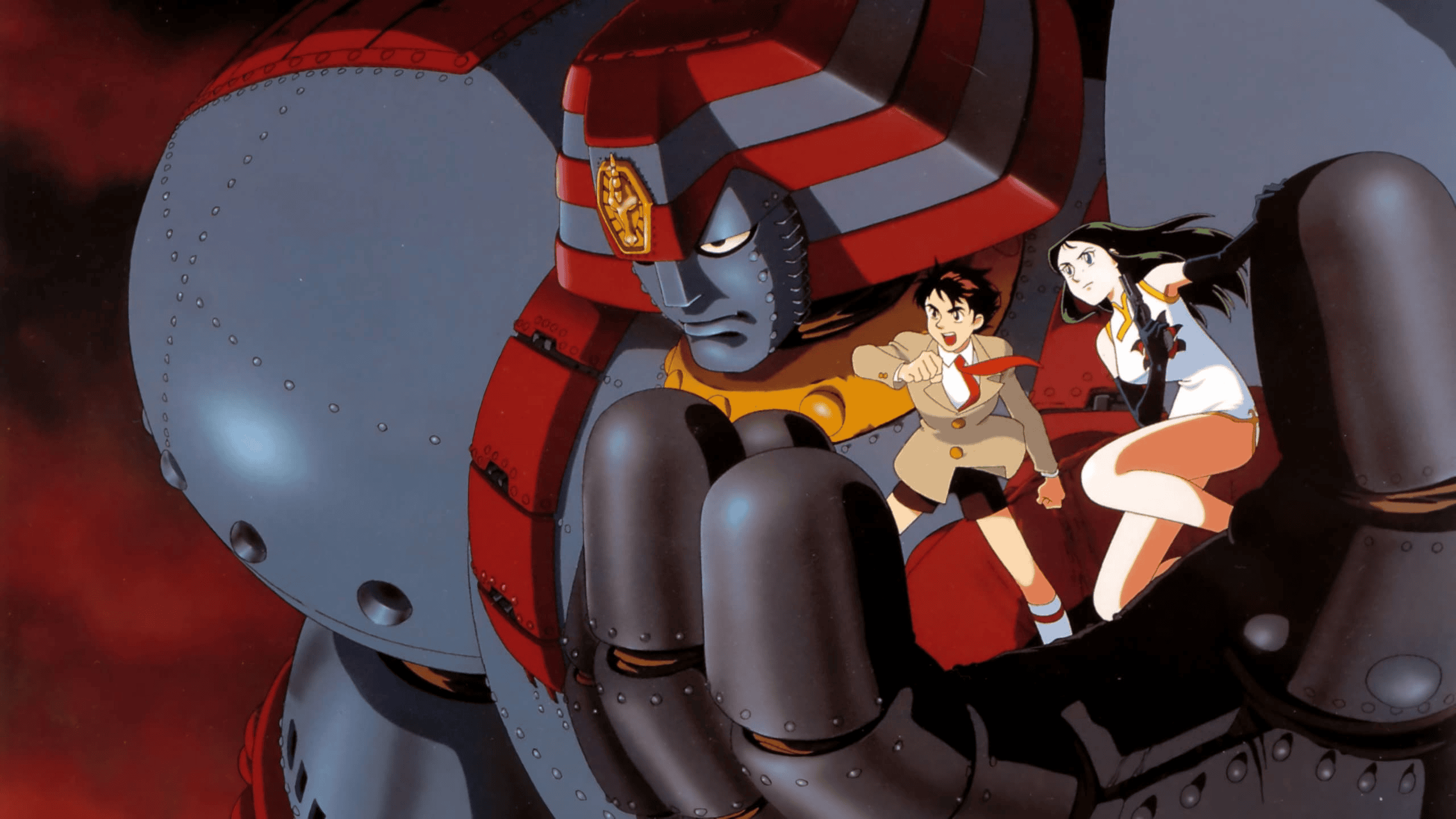 A re-imagining of the classic Tokusatsu series, Giant Robo OVA is where the supernatural meet the super-scifi and weave a mystical and thought-provoking story of sacrifice.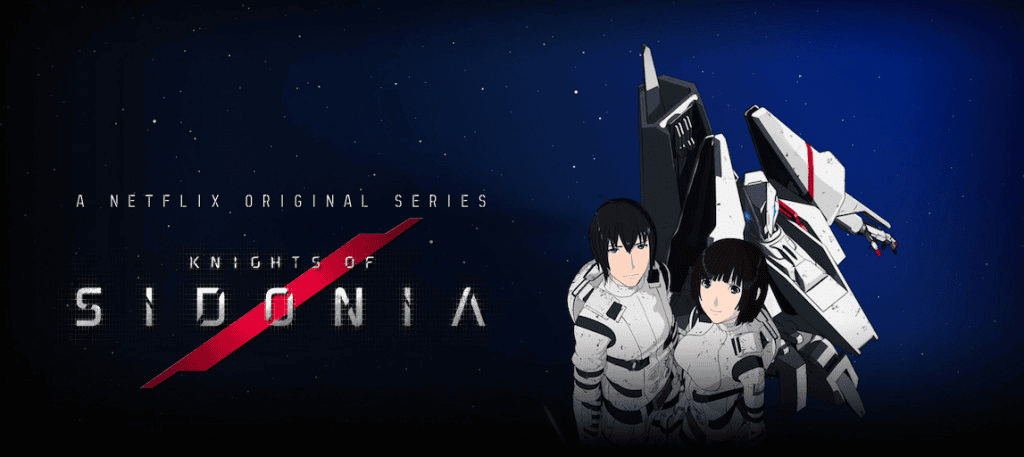 A journey into space where humanity once again stood on the verge of extinction. A boy cut off from society will be the key to protect mankind…as the knight of Sidonia.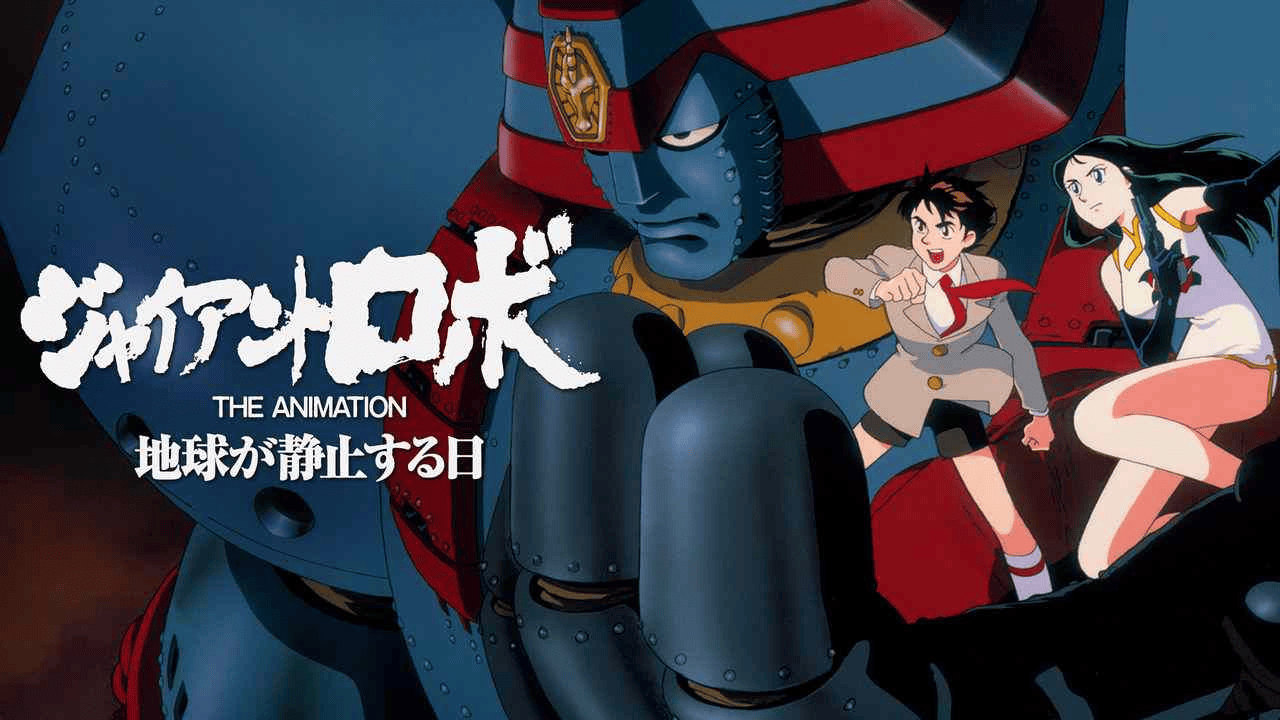 Expanding upon the original work of Yokoyama-sensei, GR: The Day The Earth Stood Still introduces a world where the supernatural and super-technology co-exist. And in the midst of that is a Giant Robo.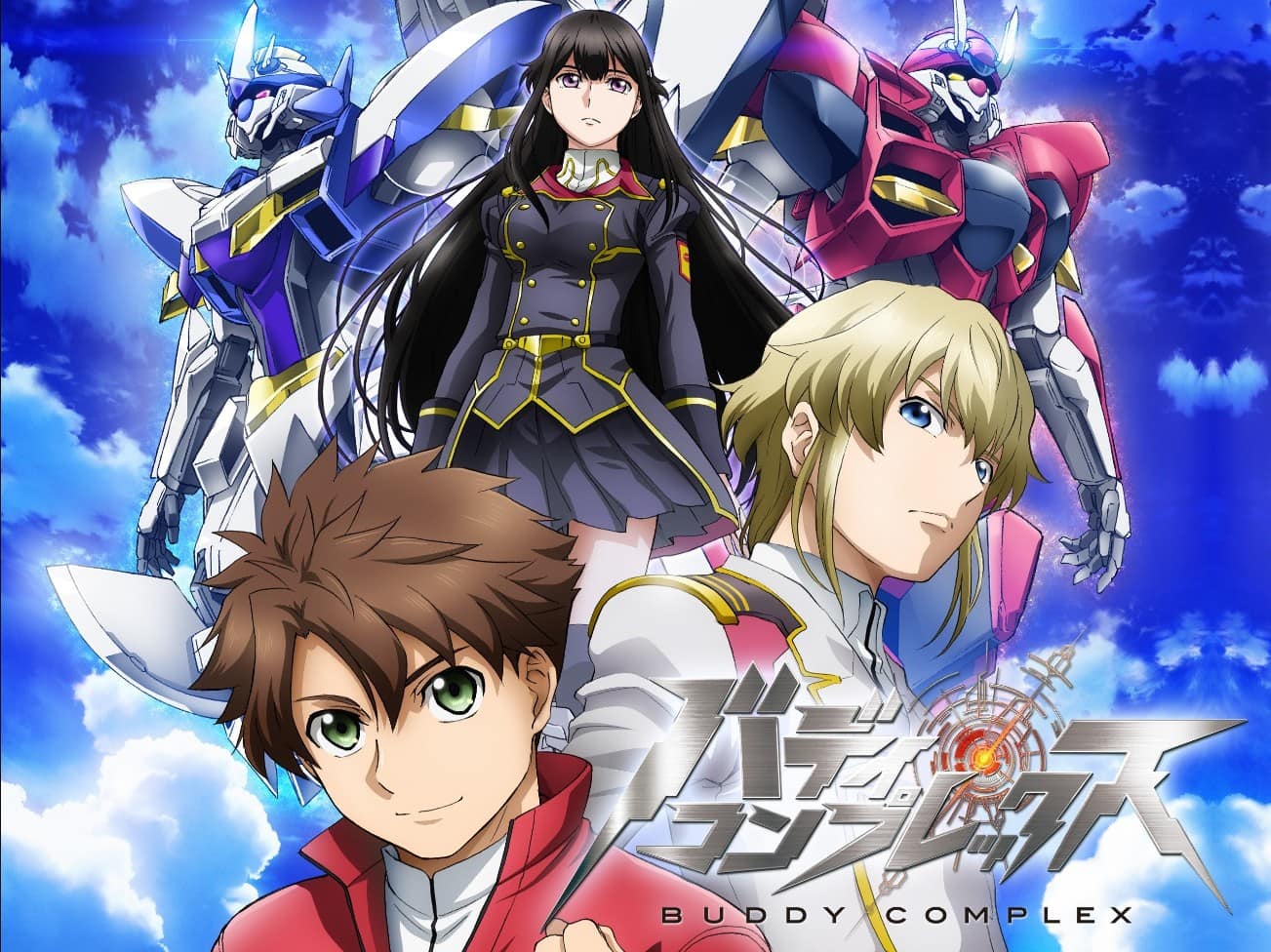 A story that transcend space and time. A normal student got thrust into a future war between 2 nations with giant robots, all the while looking for the girl that saved him.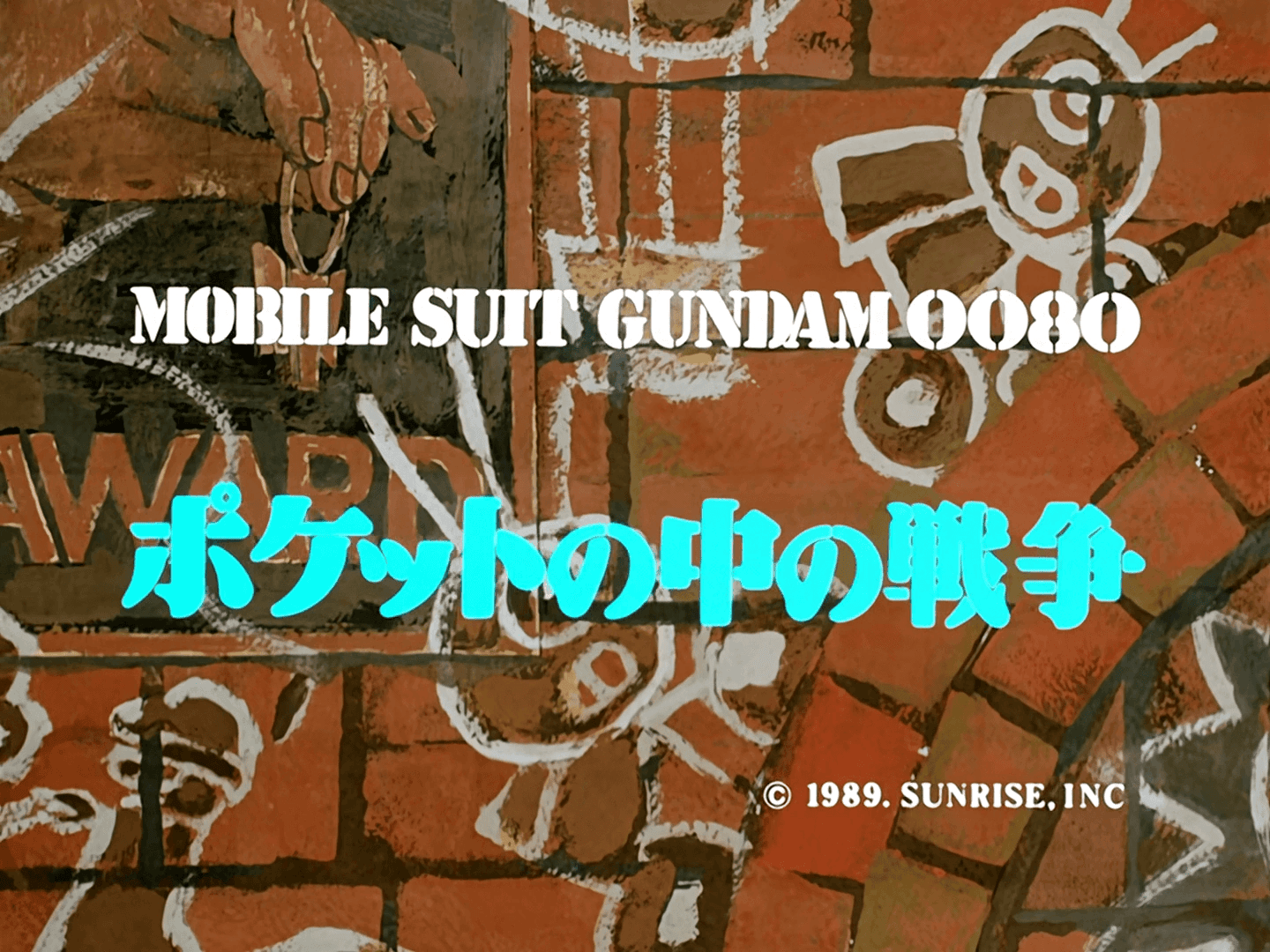 The Gundam Xmas and New Year special. A miniature war in a backwater colony, but still carry the weight of human lives and losses just as much as a grand war.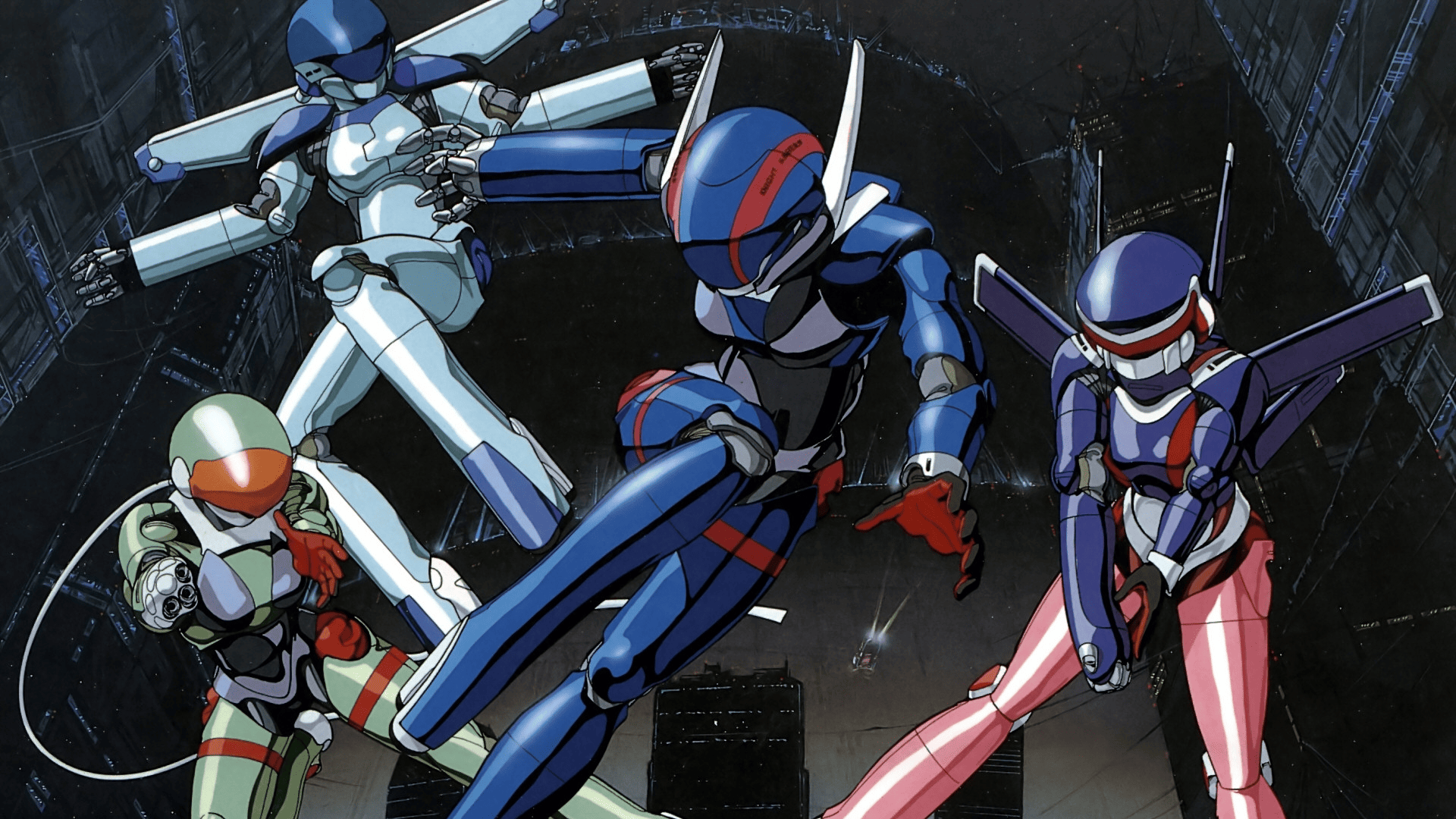 If you fancy beautiful girls cladded in sleek power armor fighting cyborg crimes, then Bubblegum Crisis is the choice for you, with amazing 90s cyberpunk dystopia atmosphere!

A team of misfit tasked with state-of-the-art mechas and the mission to protect Earth. Majestic Prince bring us an inspirational coming of age story with amazing animation!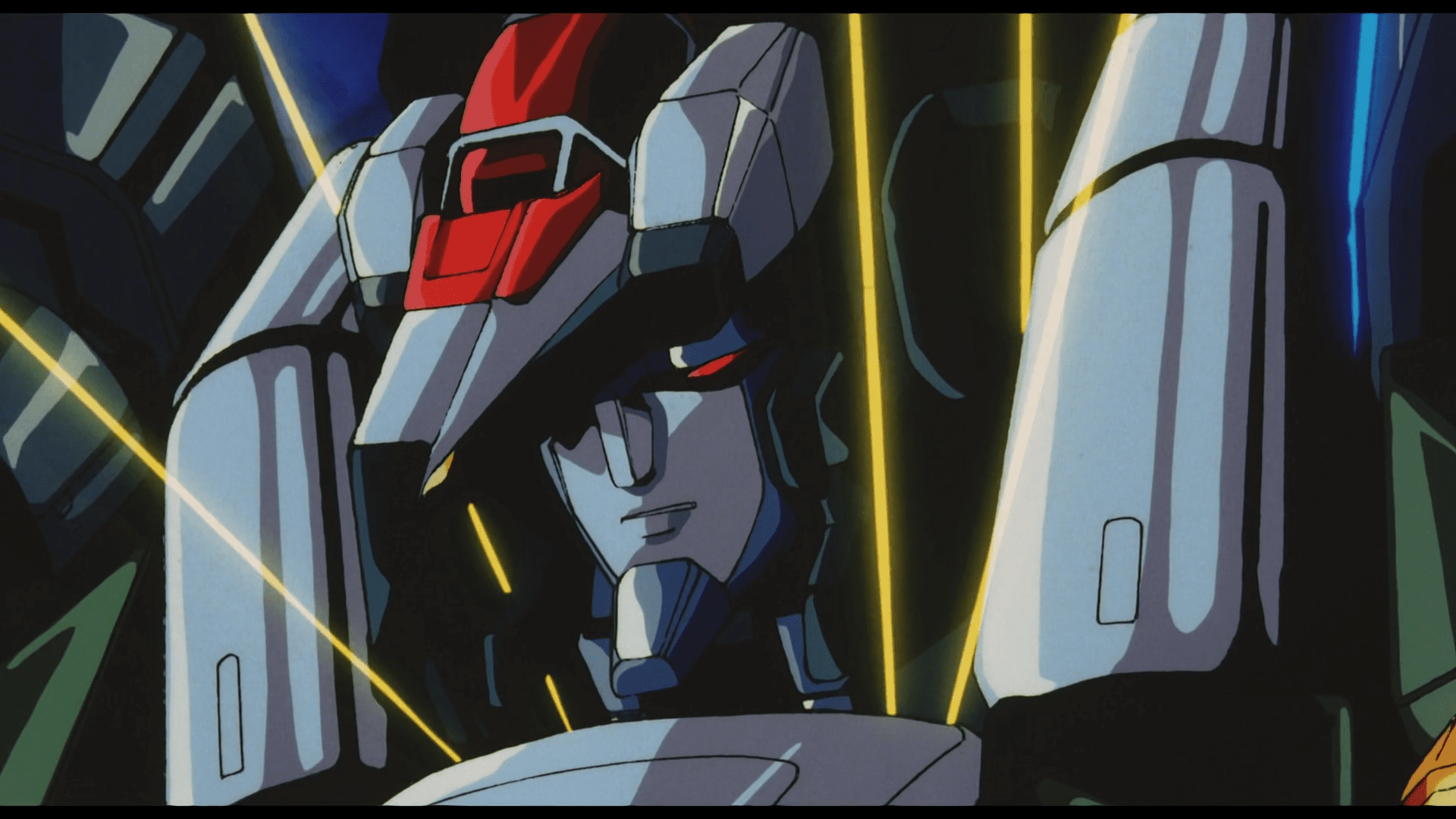 The Cyber Beast Force may have disbanded, but their burning hearts are still raging. Dancouga combines once again to fight an unexpected enemy. Is it human, or something else much more sinister?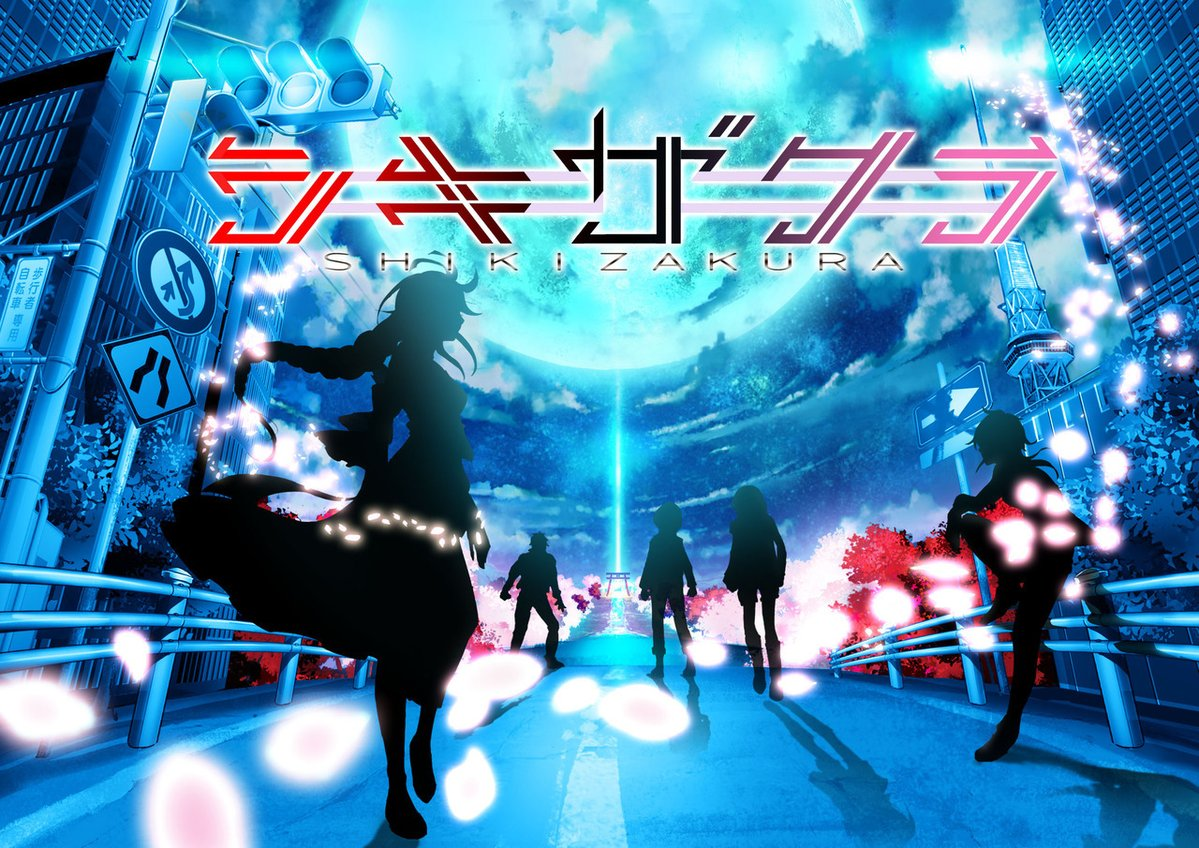 Suit up! It's time for some Oni hunting! An anime tribute to the Tokusatsu genre, Shikizakura show us the power of hope, willpower and compassion to overcome any darkness.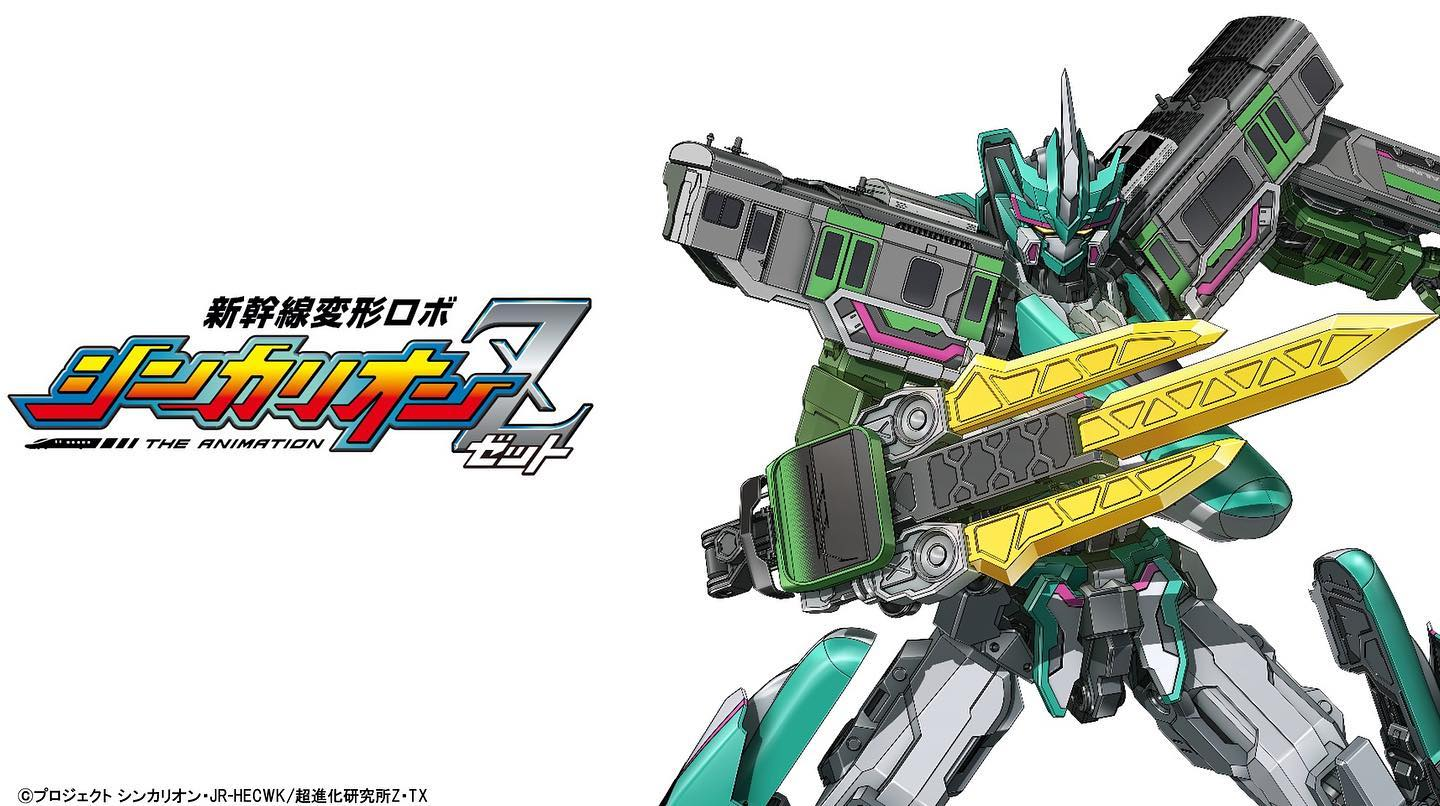 The bullet-train robot is back! Two young kids take on a new threat to protect the world. Shinkalion Z takes off after its predecessor and set itself apart from other Takara series.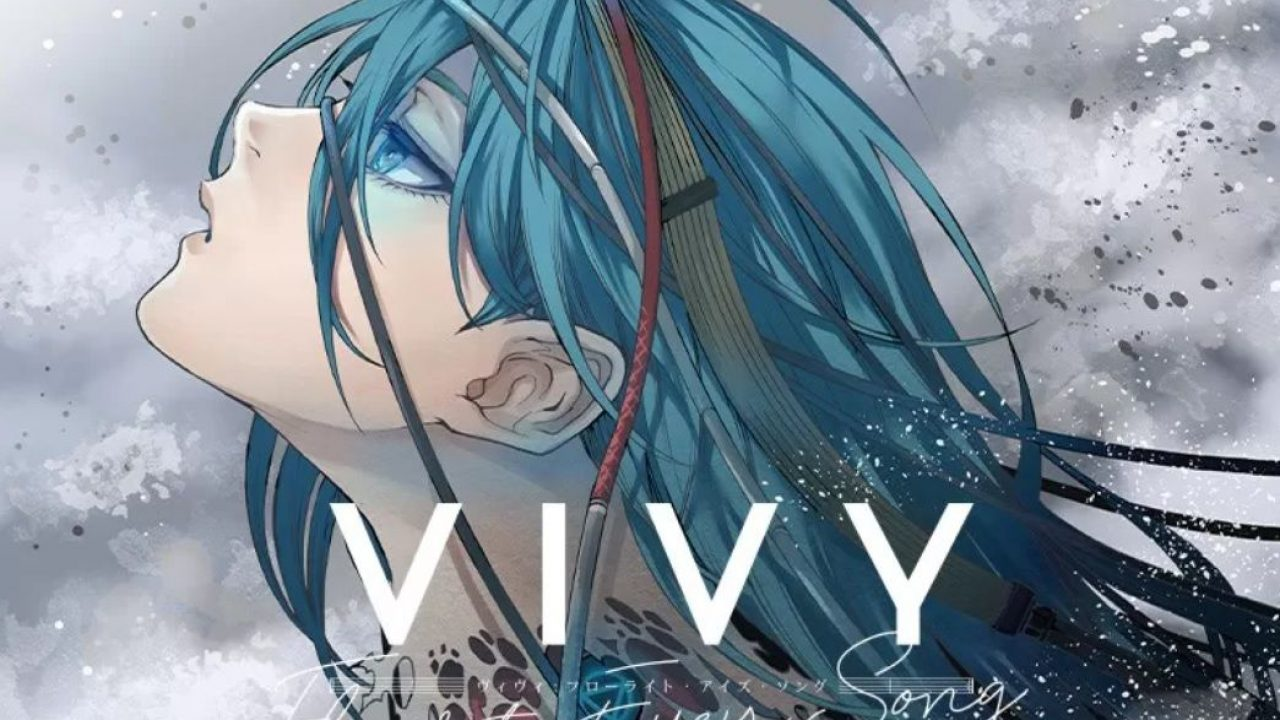 A song that rings during the apocalypse. Vivy is a bold idea involving a century of fighting and yearning. Vivy will bring your visual and auditory sense to the max!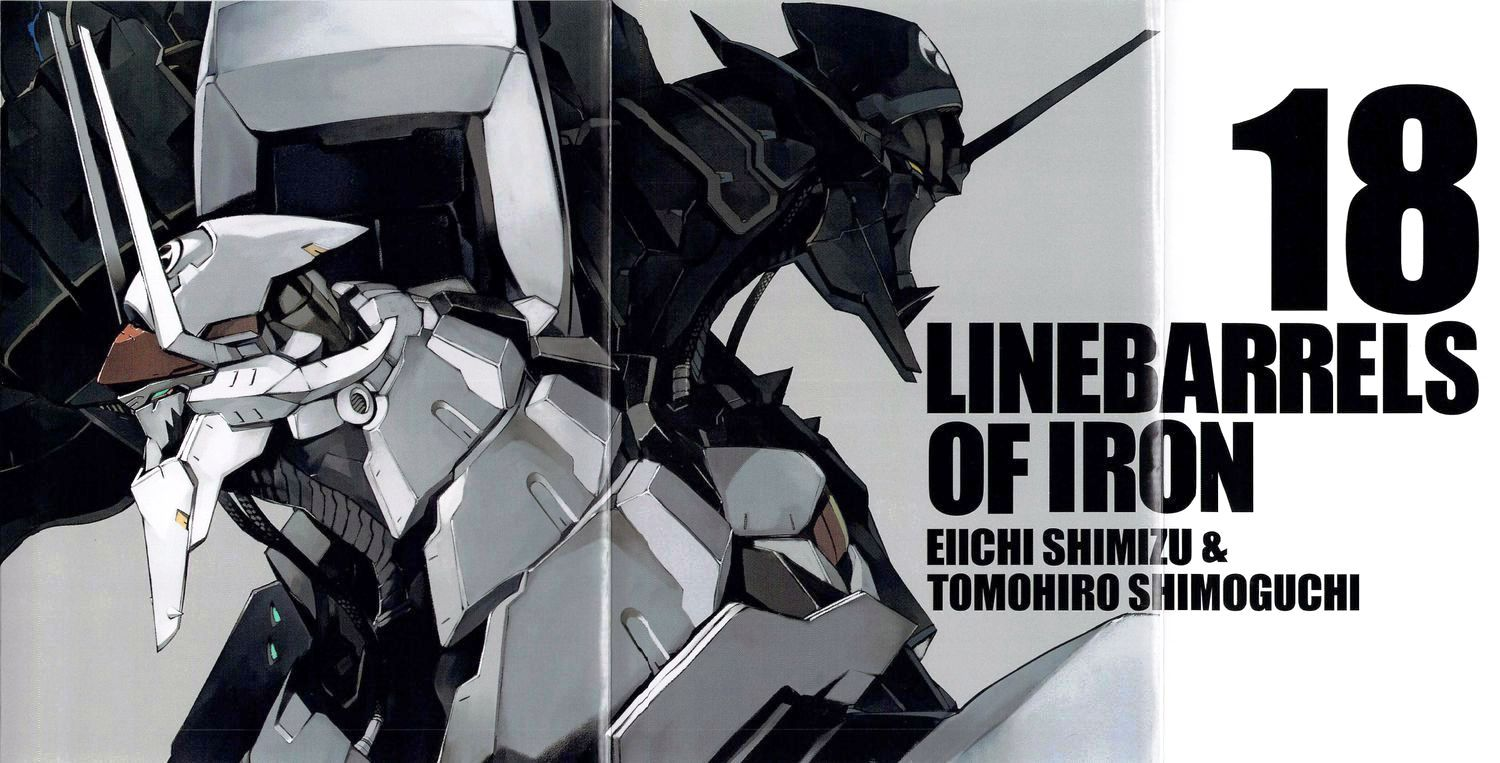 What is a true Ally of Justice? What kind of "Heroism" is worth fighting for? Linebarrels of Iron is a manga that you won't be able to put down!
Hot-blood, explosive and FIRE! S-CRY-ed tells a badass yet emotional adventure of two youths on their way to unravel the truth of a world changed forever.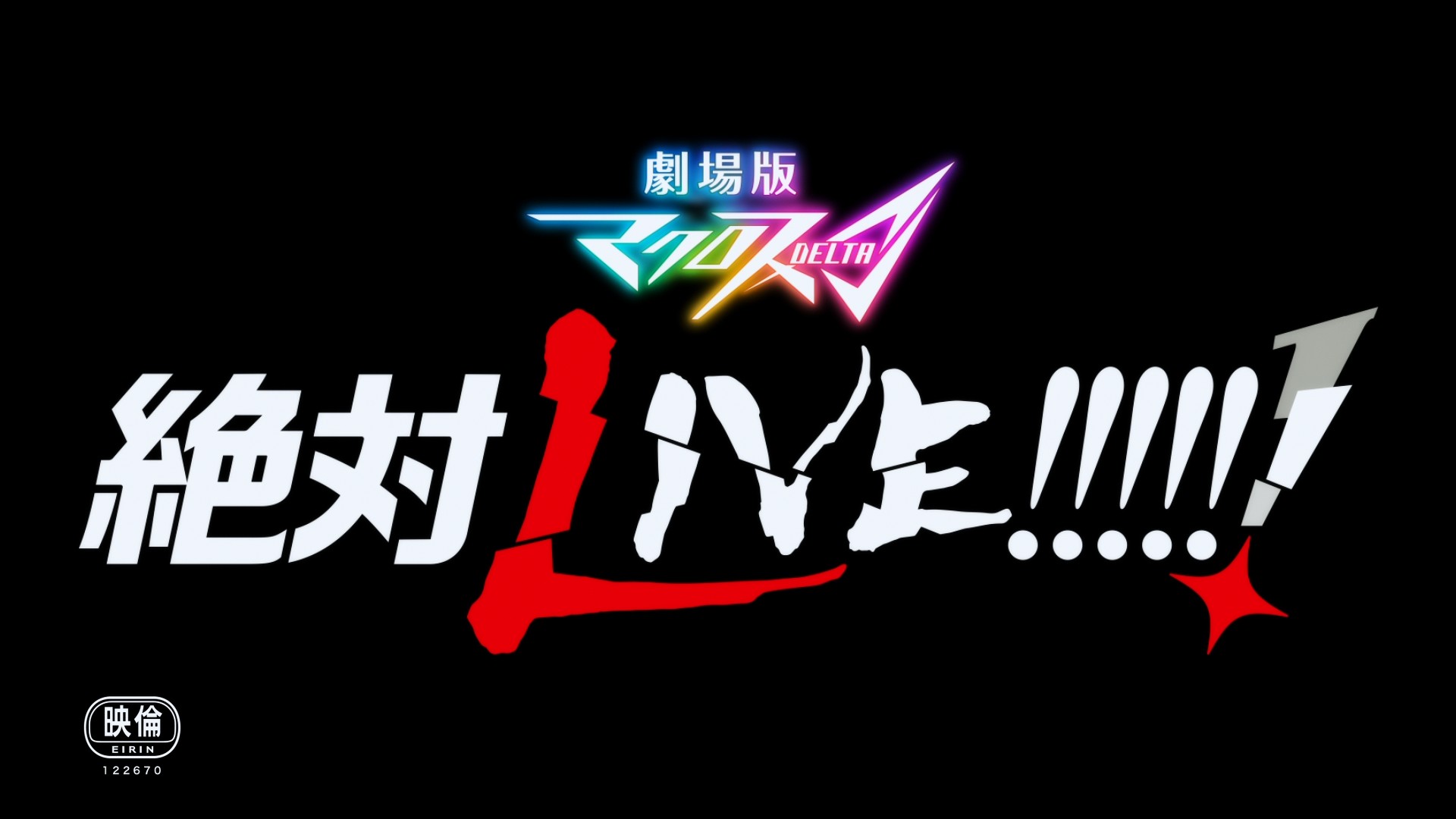 Absolute music, Absolute animation, and…Absolute LIVE! Macross Delta Zettai Live brought the emotional climax of Hayate and Freyja story to a breathtaking conclusion.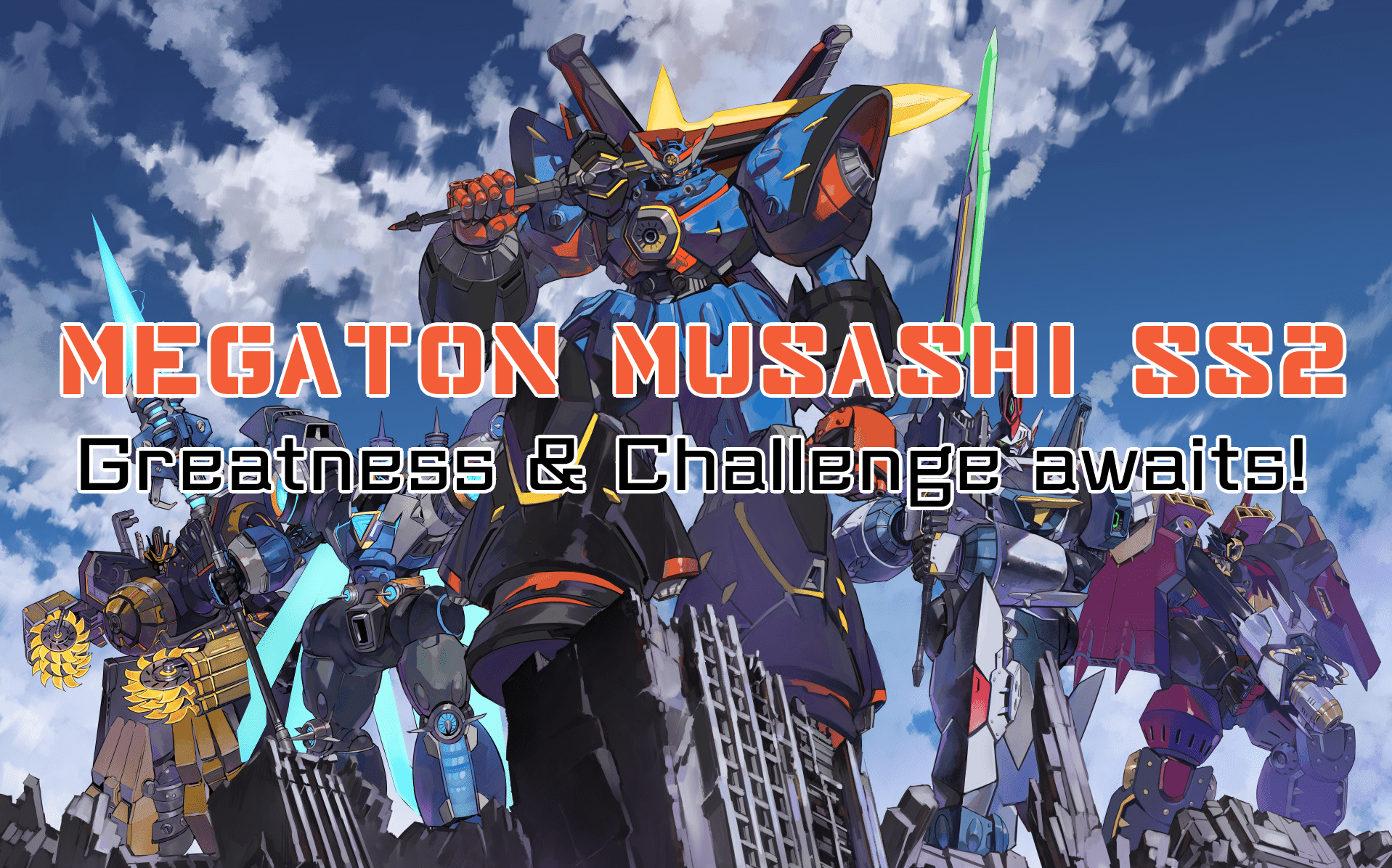 After an amazing first season, Megaton Musashi head to 2022 with a 2nd season this Fall. The explosive and badass story of the Megaton-class continues!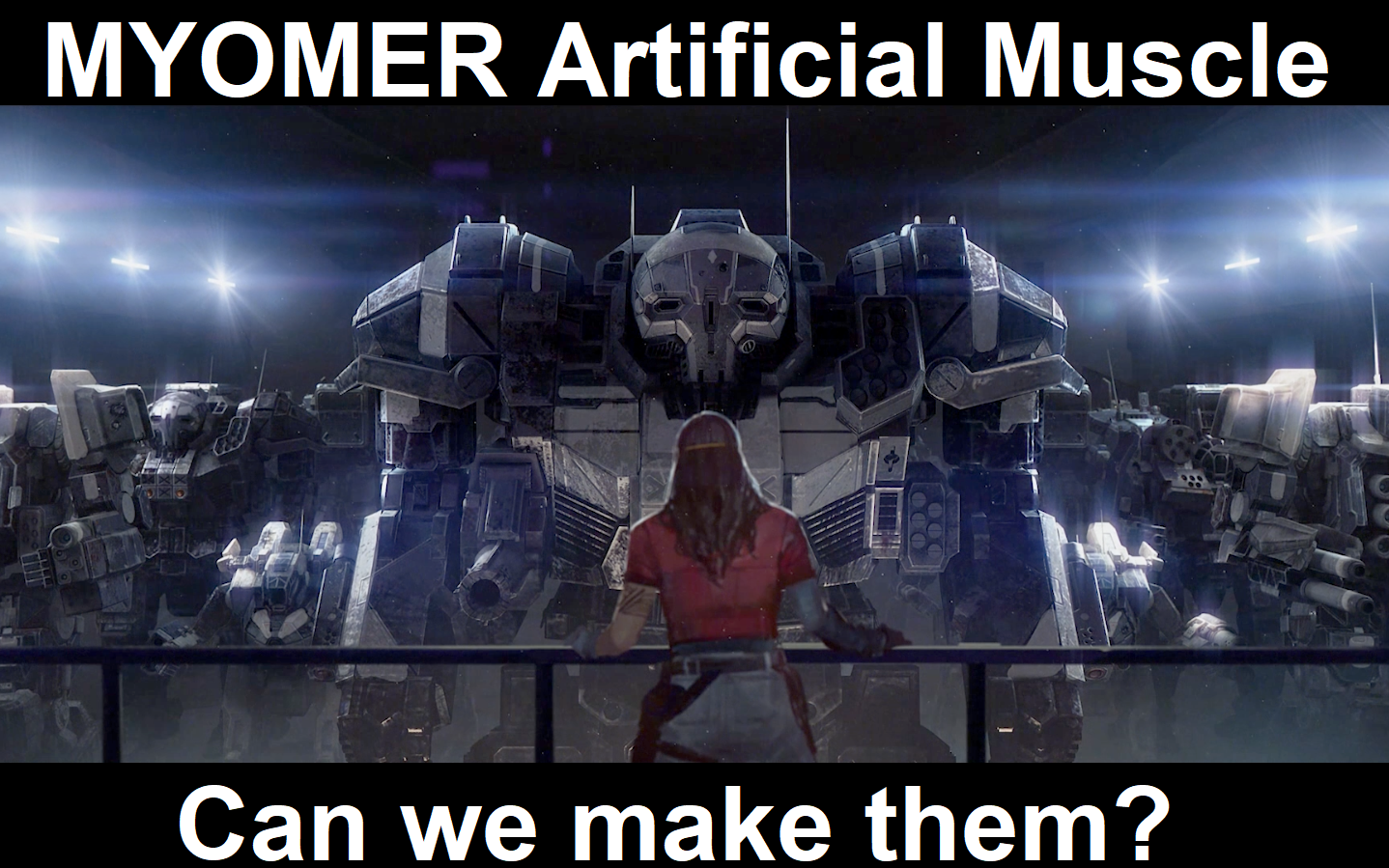 Real muscle is a powerful construct, but it has its limit. In Battletech, we have powerful artificial muscle that can make giant robots move swiftly. But can we replicate it in real life?