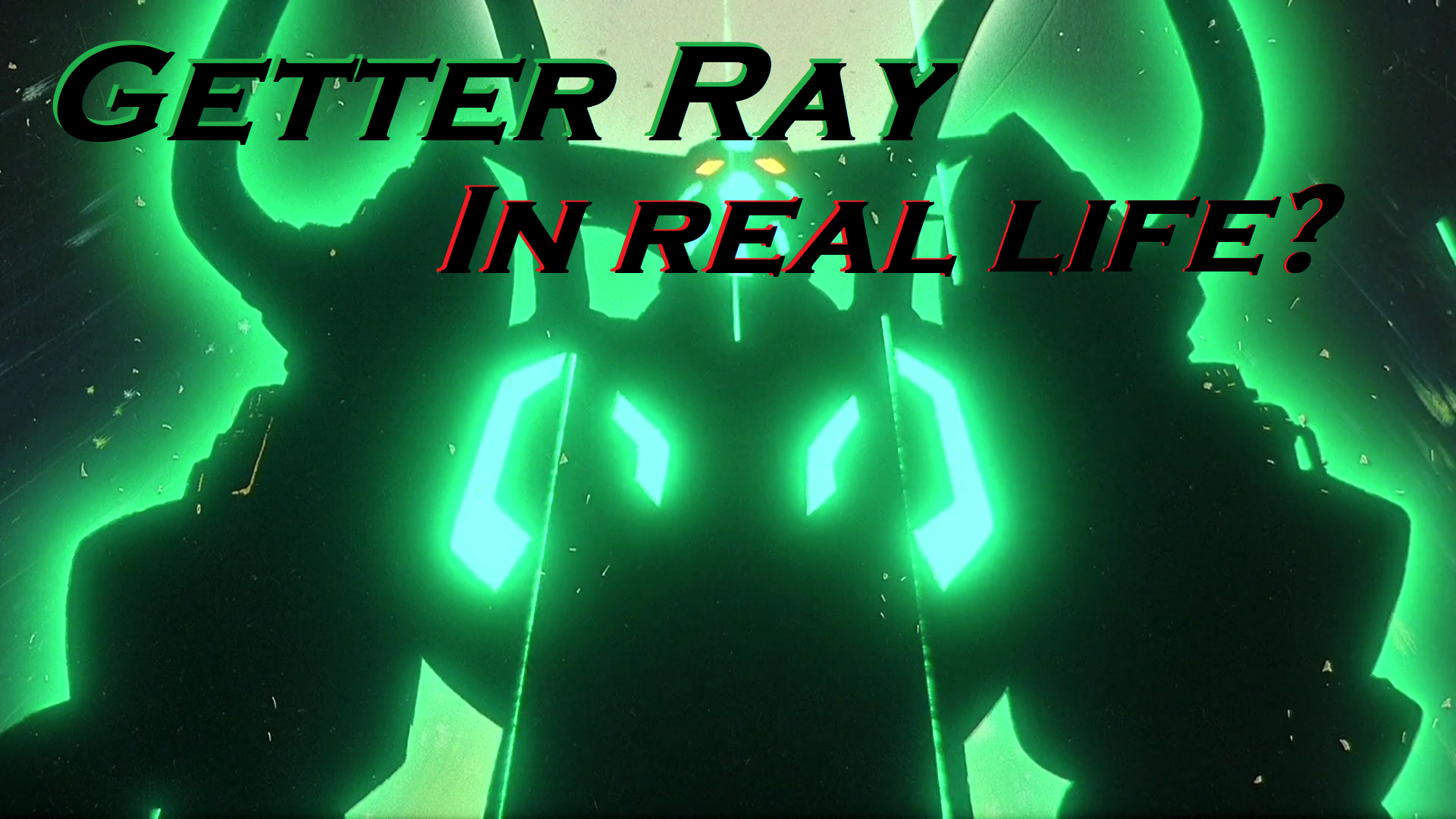 Mecha Discussion: Can Getter Ray technology exist in real life?
The majority of the mecha franchises that exist belong to the sci-fi genre, especially those with giant robots, with some explanations as to how those mecha are powered, moved, and controlled. As such, many mecha series feature fictional technologies that power the robots as well as their weaponries. Some of them clean and revolutionary, some of them are downright dangerous and risky to utilize. Nevertheless, they are thought-provoking and can spark your interest in scientific topics. I've made speculating about fictional energy sources and the connection to today's technology one of my pastimes. And the first technology we're taking a look at today is one of the earliest introduced in the franchise: Getter Ray reactor.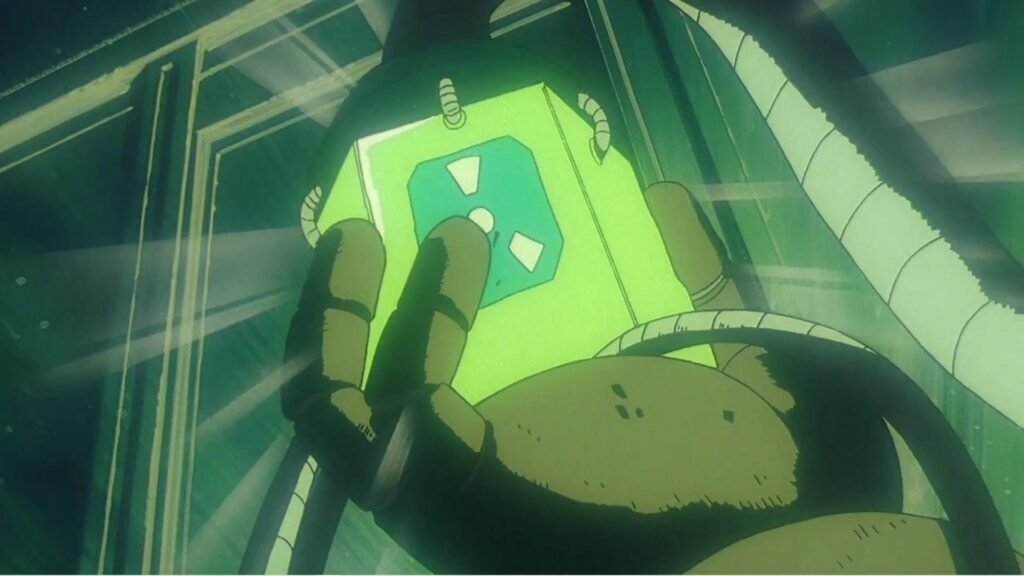 In the Getter Robo franchise, Getter Ray is a type of cosmic radiation that is prevalent throughout the universe. It bombards the Earth regularly, just like cosmic rays in real life and is depicted to affect the genetic mutation/evolution of living beings. In the Getter Robo series, Dr. Saotome of the Saotome Research Institute developed an engine to harness the power of Getter Rays, called a Getter Ray Reactor, which, in turn, is used to power the transforming Getter Robo series of robots.

Getter Ray is a very powerful source of energy with a profound impact on the environment. It can be outright lethal to some species that cannot stand high concentrations of it in the ambience, such as dinosaurs (yes, the first antagonists in this series are sentient dinosaurs), but is harmless to human beings and the present-day natural environment. However, If a reactor went into a meltdown such as Musashi's in the beginning of Shin Getter Robo Vs Neo Getter Robo,the resulting explosion can destroy an area the size of New York City. The Getter Ray itself can be used as a direct-energy weapon, this being the famous and powerful Getter Beam, a trademark weapon of all Getter Robos that utilize Getter Ray Reactors. In some cases, it even gave rise to sentience within the Getter Robos themselves, enabling them to act on their own and become a living machine, such as Shin Getter, Shin Getter Dragon in Getter Robo Daikessen, and the terrifying Getter Emperor.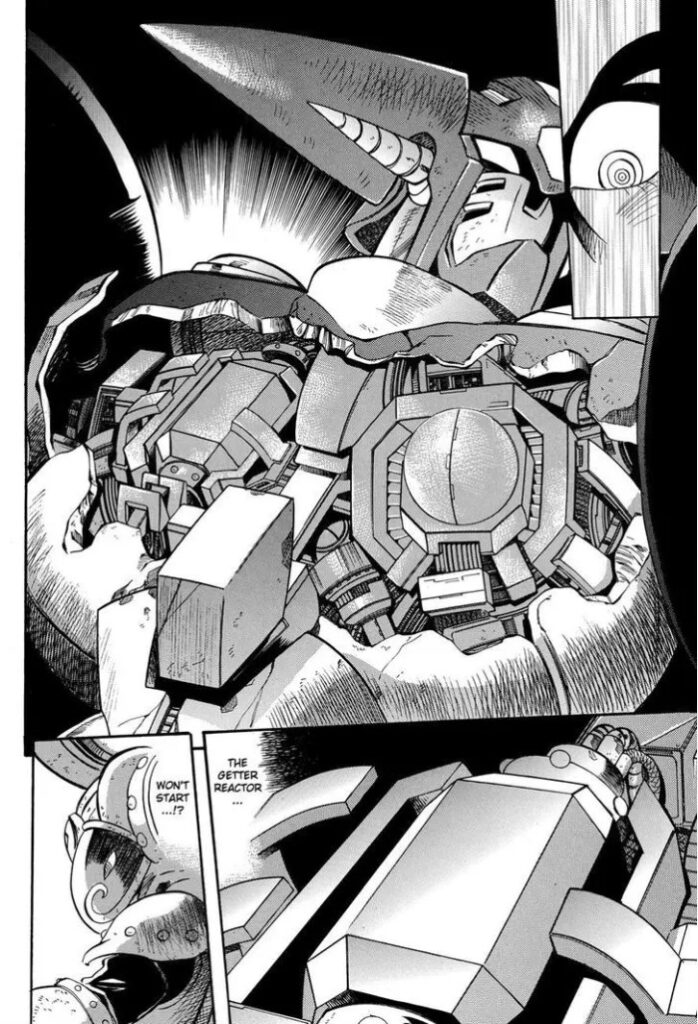 With more powerful enemies appearing to threaten mankind, the Saotome Research Institute creates a newer, more powerful series of Getter Robos. Starting with Getter Robo G, up to the monstrous Shin Getter Robo, and its successor, Getter Ark. The existence of more powerful Getter Robos also brings mankind closer to the true nature of the Getter Rays, and what its consequences for mankind will be in the future.

That being said, Getter Ray Reactors do not create noticeable byproducts; the robots that run on them do not even generate fumes or pollute the environment under normal operational conditions. It has many parallels to real-life nuclear energy.

In real life, Scientists are researching Neutrino Energy, harnessing the power of cosmic radiation. Scientists Takaaki Kajita and Arthur McDonald in 2015 proved that Neutrinos have mass, and in turn, contains energy. Scientists at UC Berkeley, Sherry Mo et.al, have published the Interplanetary Radiation Harnessing Voltaic System, where a voltaic system is used to generate photovoltaic effect from Neutrinos using a NaI scintillator, a type of radiation detector,  in combination with a standard silicon solar panel. And, just like Getter Ray, the Earth and us are constantly being exposed to such radiation
Another cosmic rays-harnessing technology is in early stages of development, where a Neutrino Power Cell built from layers of silicon and carbon will generate resonance when neutrinos hit it,which in turn will be used to generate electricity. Interestingly, unlike solar cells, the process of generating energy does not require sunlight because neutrinos bombard the earth even at night. The Neutrino Energy company in Germany is in the process of developing it. This real-life parallel is certainly less risky and controversial than the fictional Getter Rays (since it doesn't result in sentient robots that want to dominate the universe for one), although we need to know the levels of energy density from such systems to decide whether it is feasible or not.
Reference 1:
https://ulab.berkeley.edu/static/doc/posters/s195.pdf

Reference 2:
https://neutrino-energy.com/
Citations: 
Kajita (2015) Discovery of Atmospheric Neutrino Oscillations, Institute for Cosmic Ray Research, The University of Tokyo, Japan.
Mo et al.(2019) Interplanetary Radiation Harnessing Voltaic System [online] available at
https://ulab.berkeley.edu/static/doc/posters/s195.pdf
By MANSEN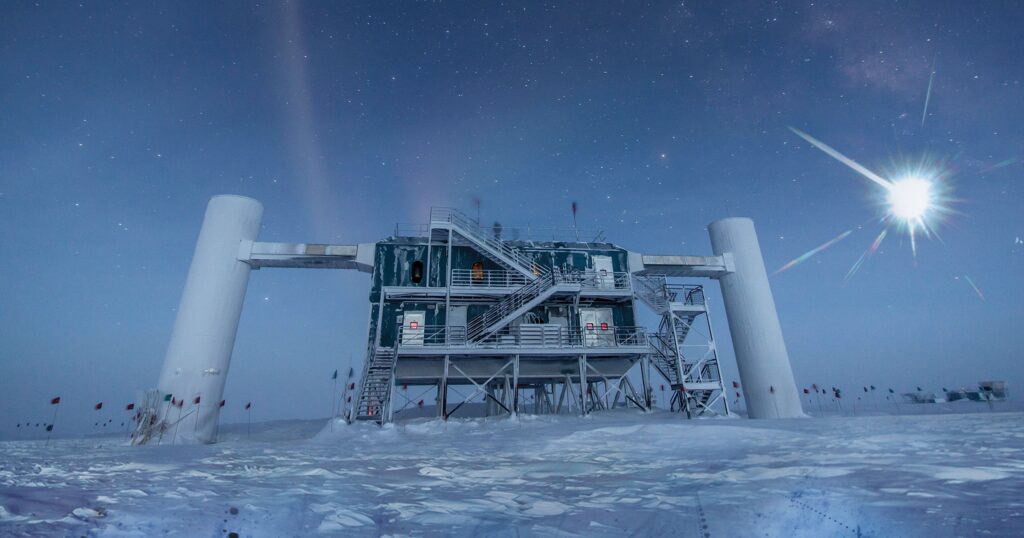 Check out more recommendations: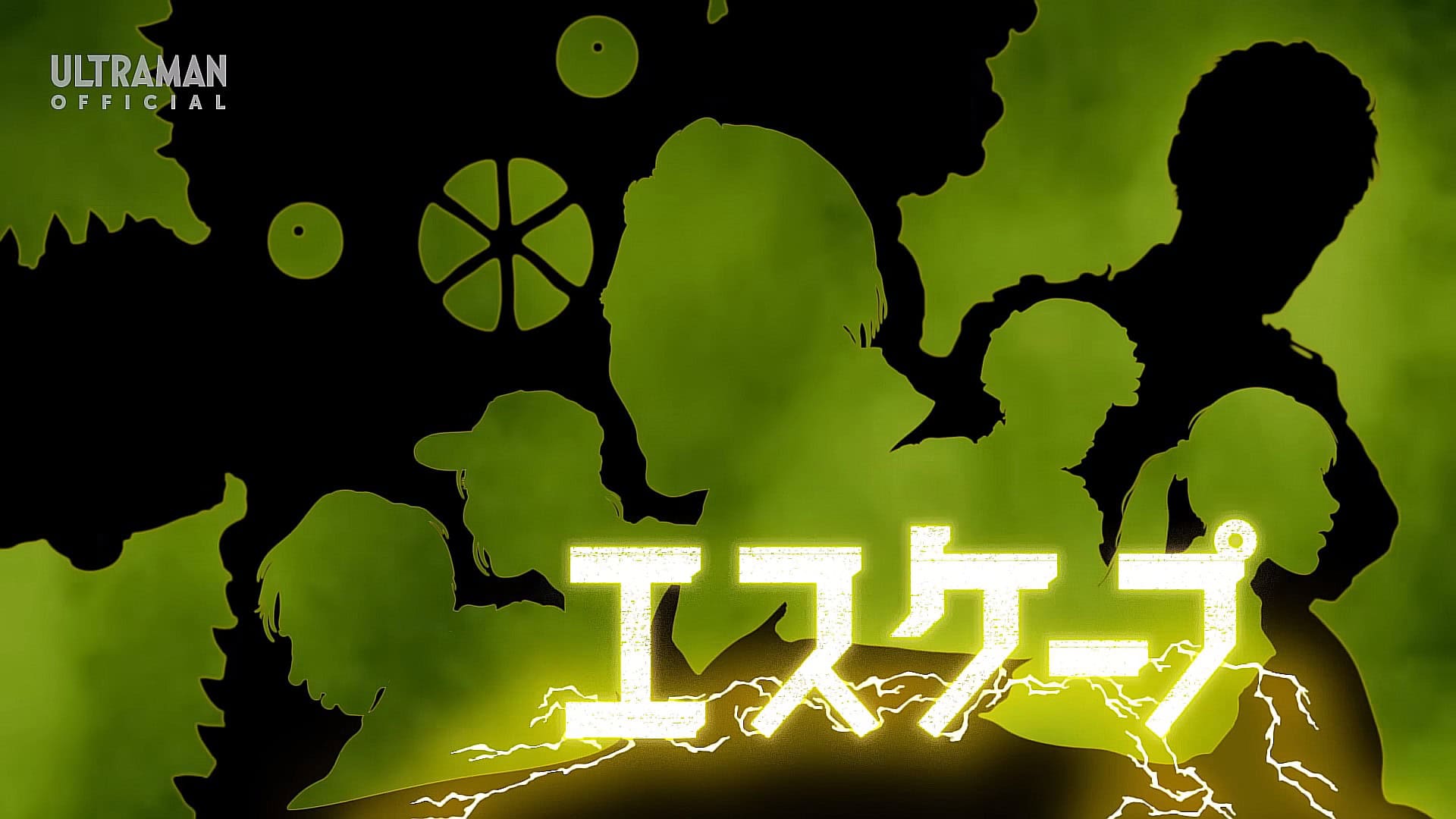 Tension is running high not just at GGF but also between Gento and Blazar as the two butt-heads during a fight. What lead to Blazar's first official retreat?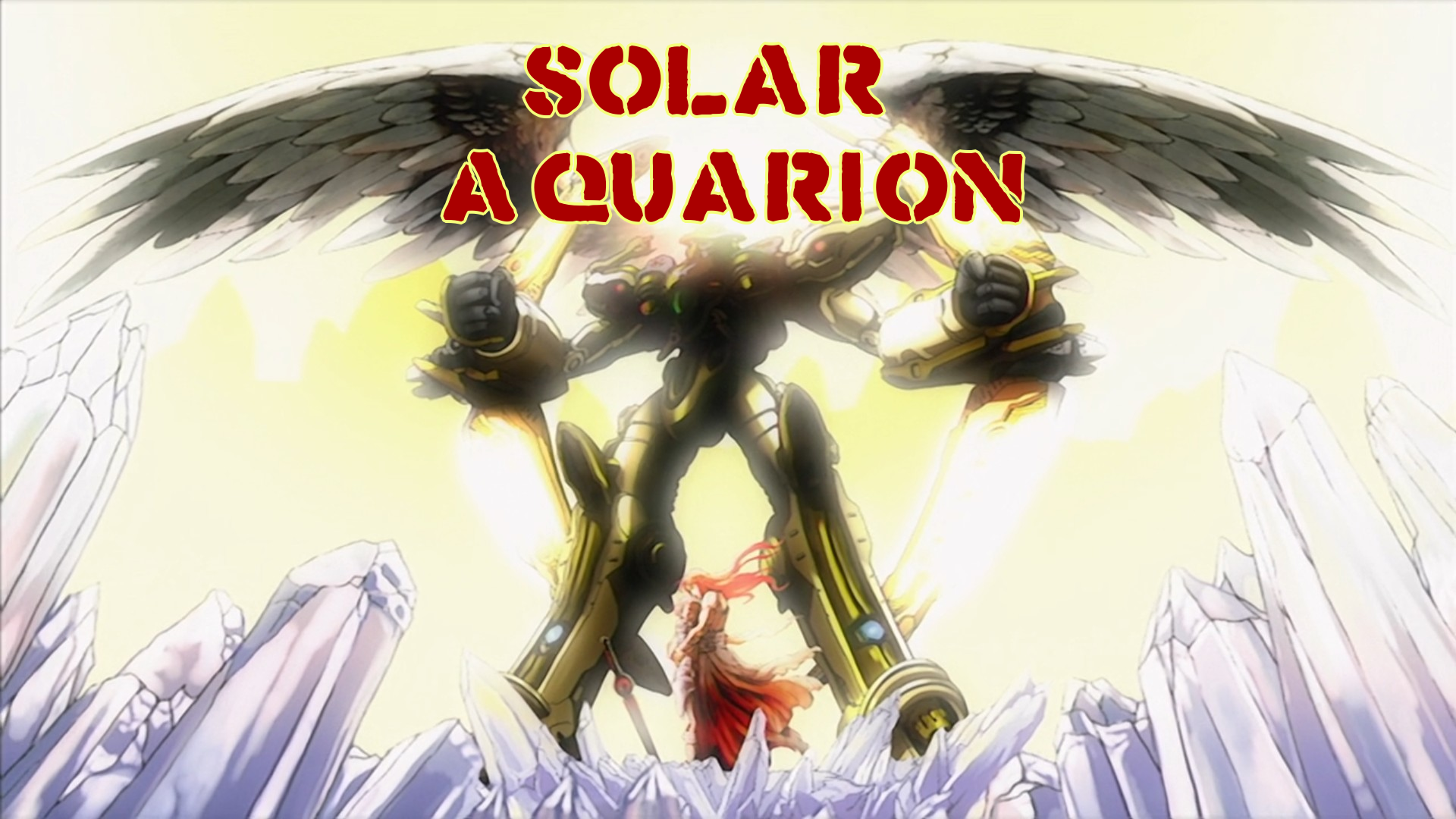 The shining wings of the Sun – the Solar Aquarion is a mechanical angel that stood on humanity's side. Its infinite fist can reach the sky and..well…literally anything.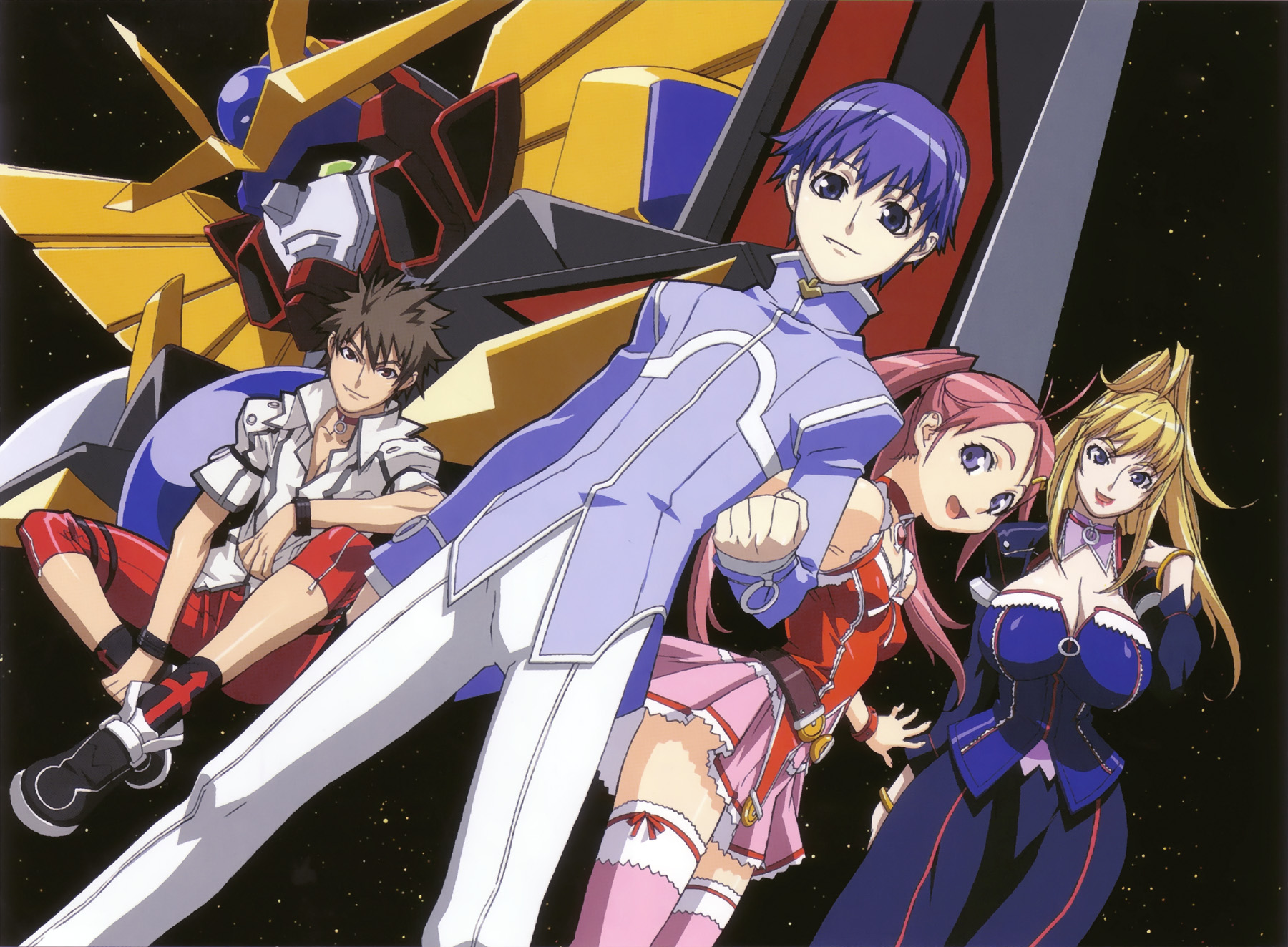 A heavy-weight in Masami Obari's repertoire. Choujuushin Gravion is average in production quality, yet it is imbued with the spirit of the most badass over-the-top director of all time.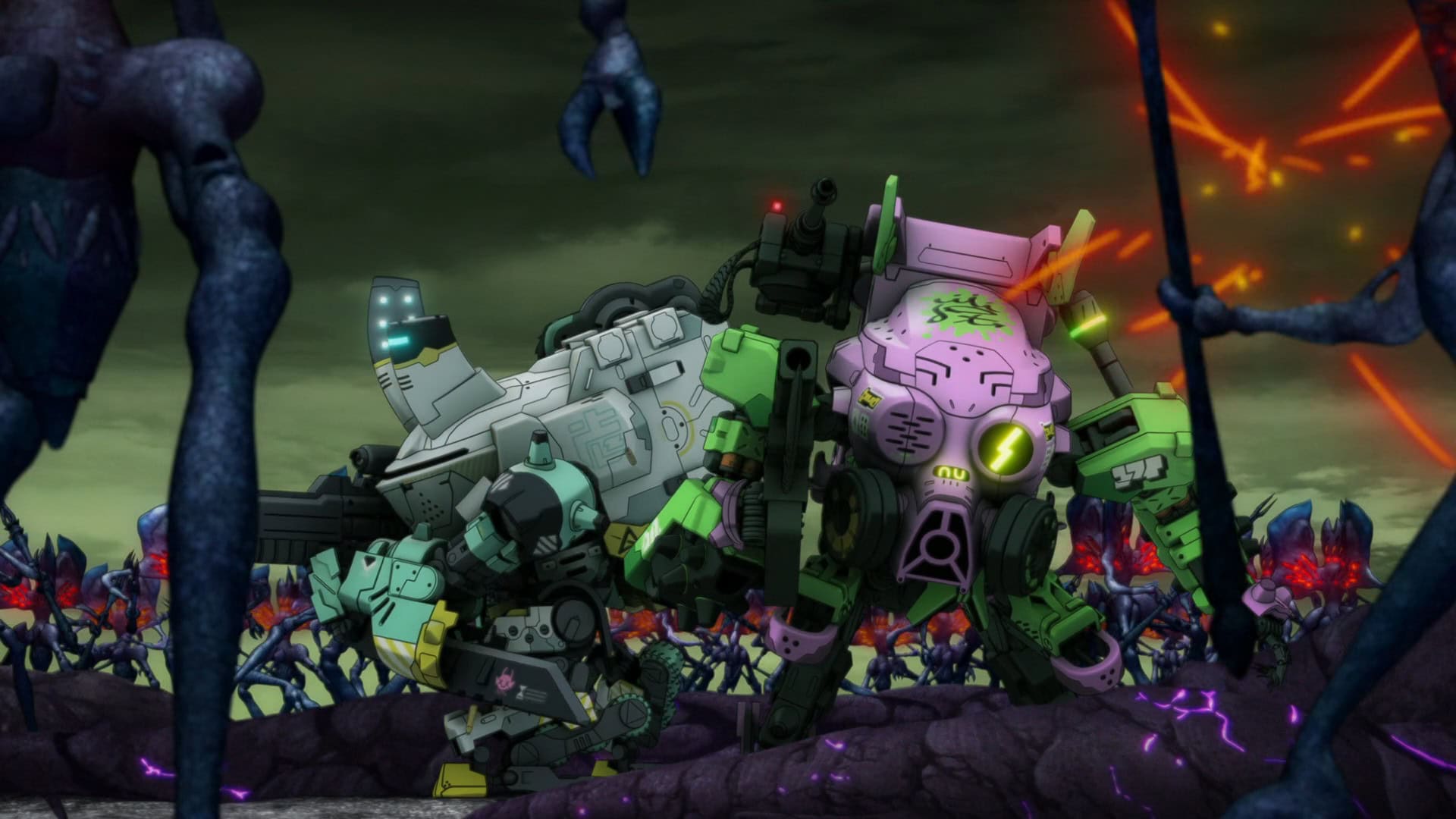 The debut of DaisyOrge Alter! Kanata take to the battlefield with renewed strength and resolve, while Ciel lament her feelings in the background. And Kurokamen for the 3rd save in this series!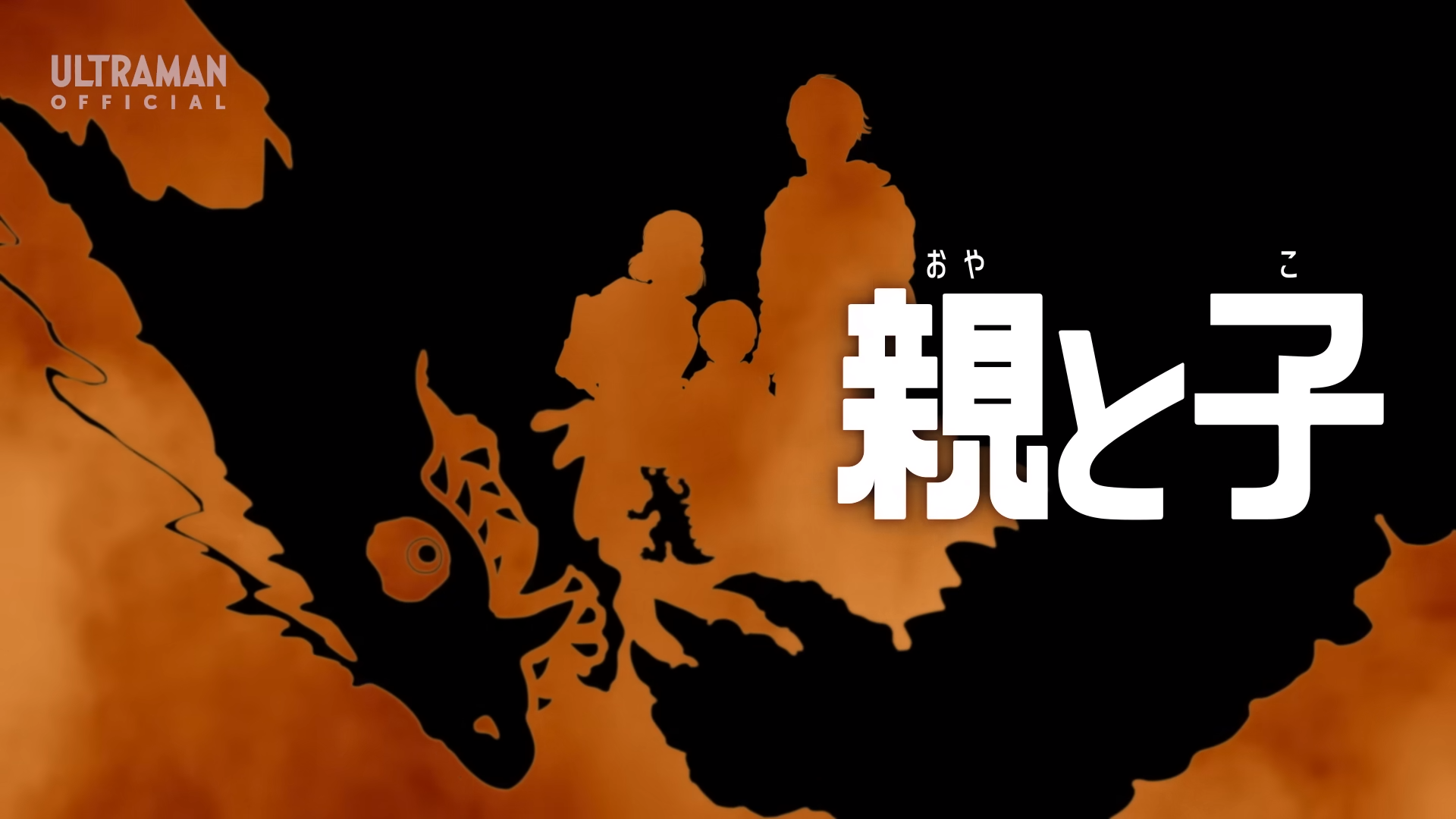 A love that transcend size and species. A mother and father's dearest wish is to protect their child. But what about a Kaiju's child? Blazar once again raise a concerning question.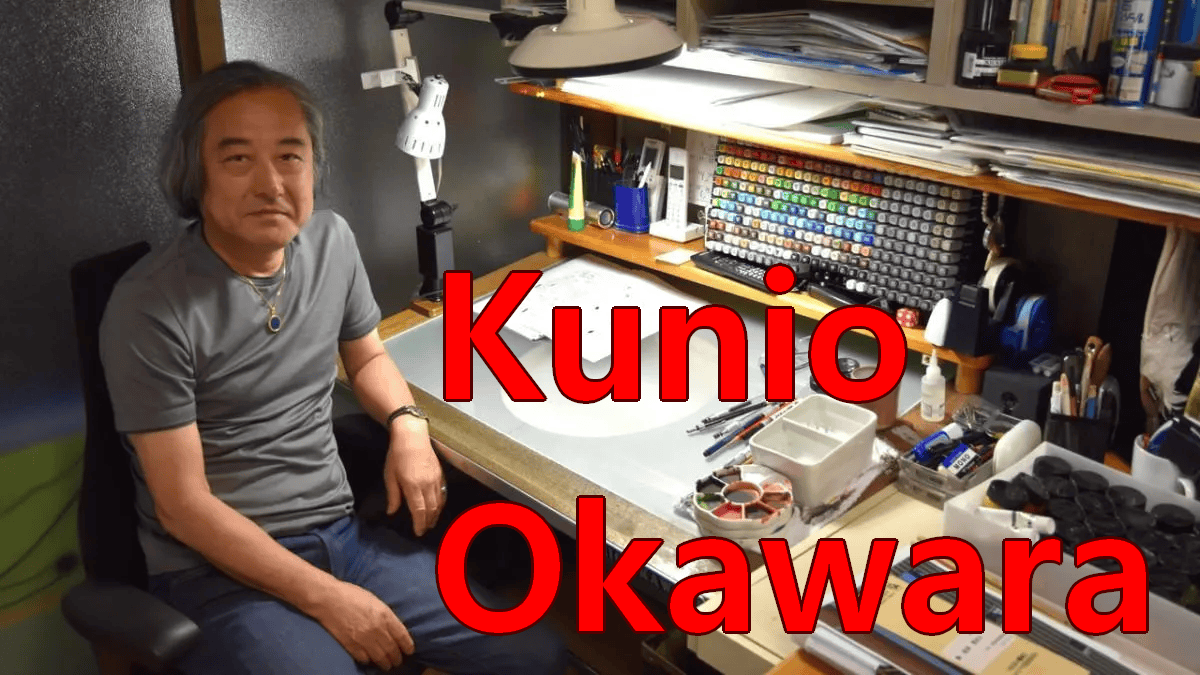 The first of many – Kunio Okawara is a household name for any mecha fans. From Super to Real Robots, he has had a hand in almost everything.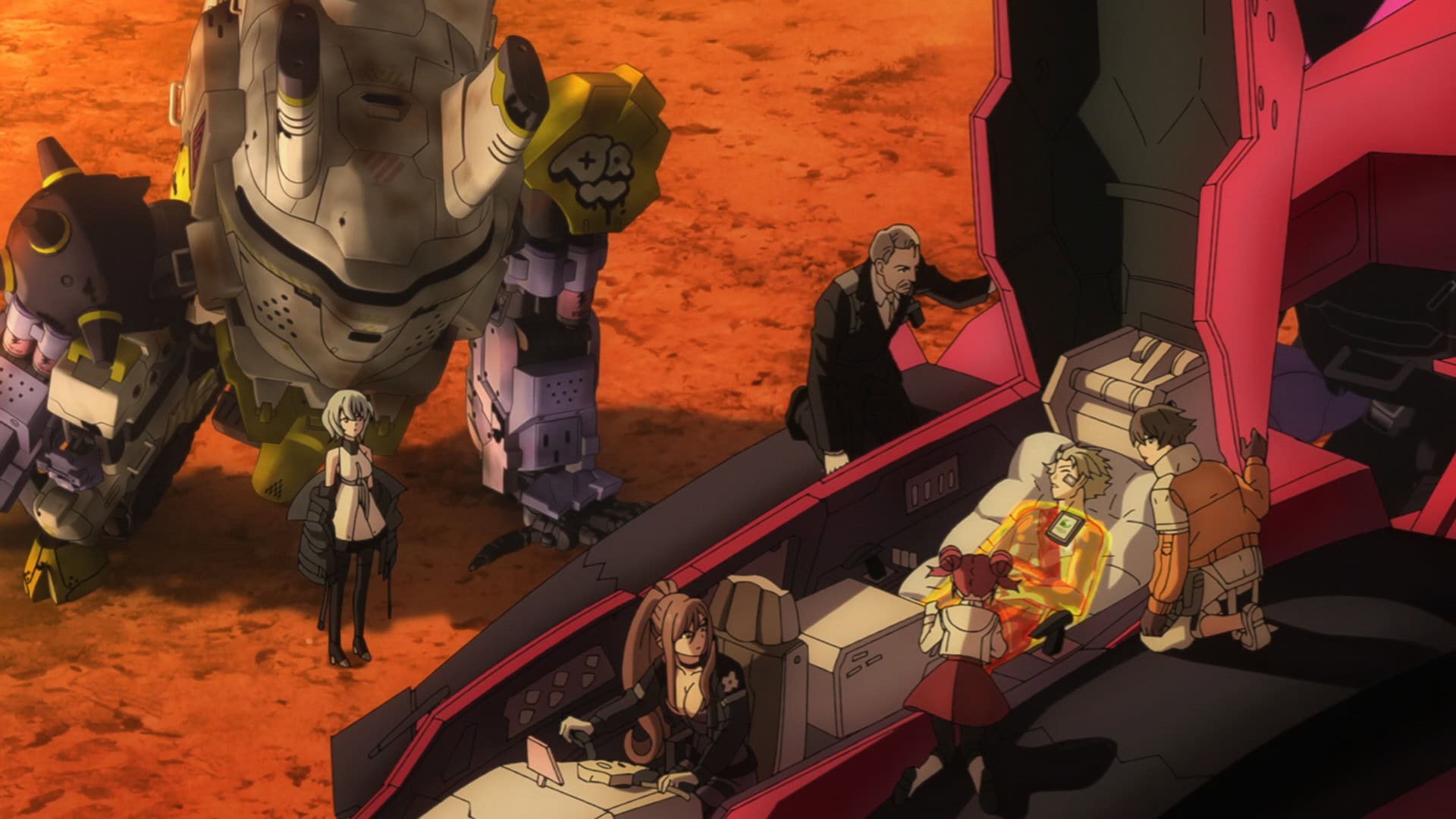 The Silver storm is approaching, provoking! Synduality turn up the seriousness with a beginning of an arc that may or may not change the world.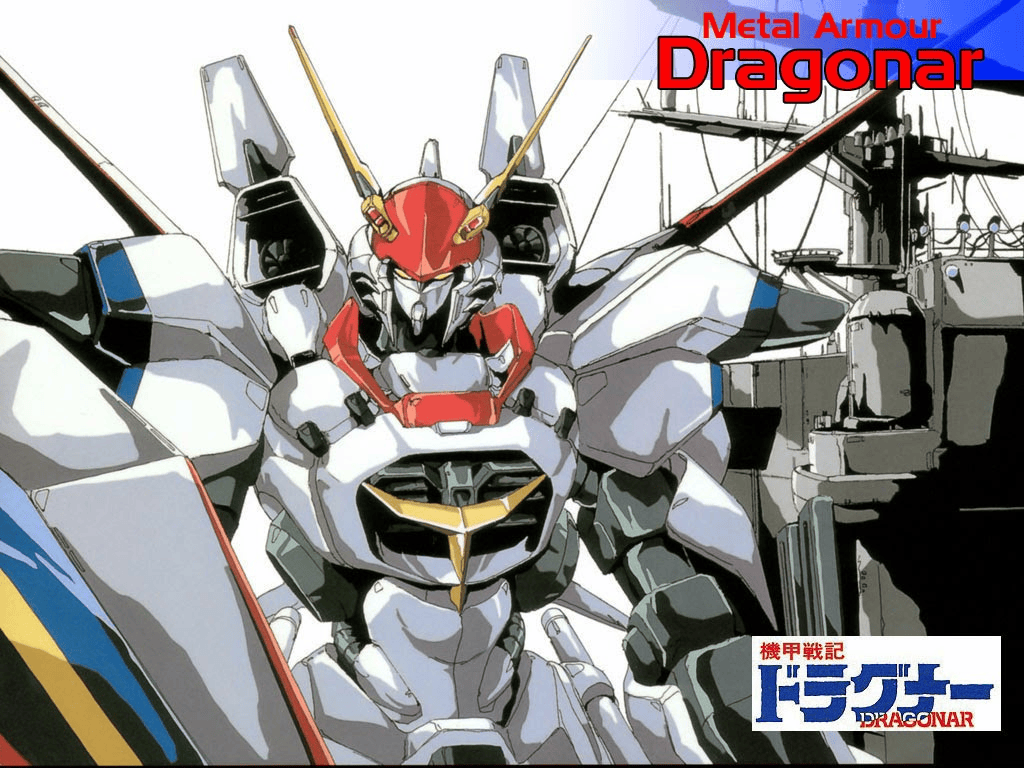 Do you want a Gundam series with a brighter tone but still has banger battles? Then Metal Armor Dragonar is a perfect series for you!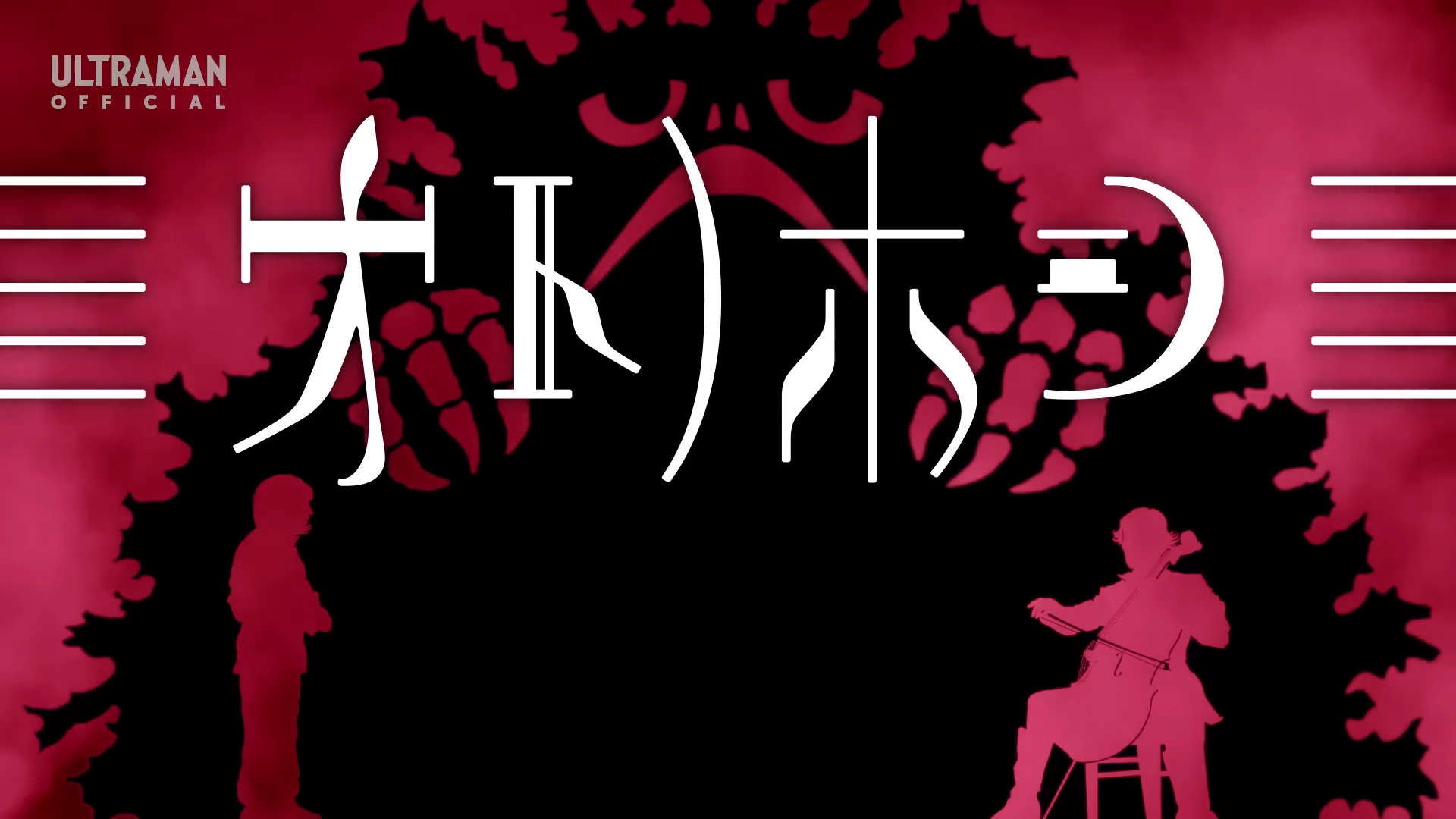 The melody of music can change each one of us, even aliens. A heart-wrenching tale of a symphony born out of love and hate.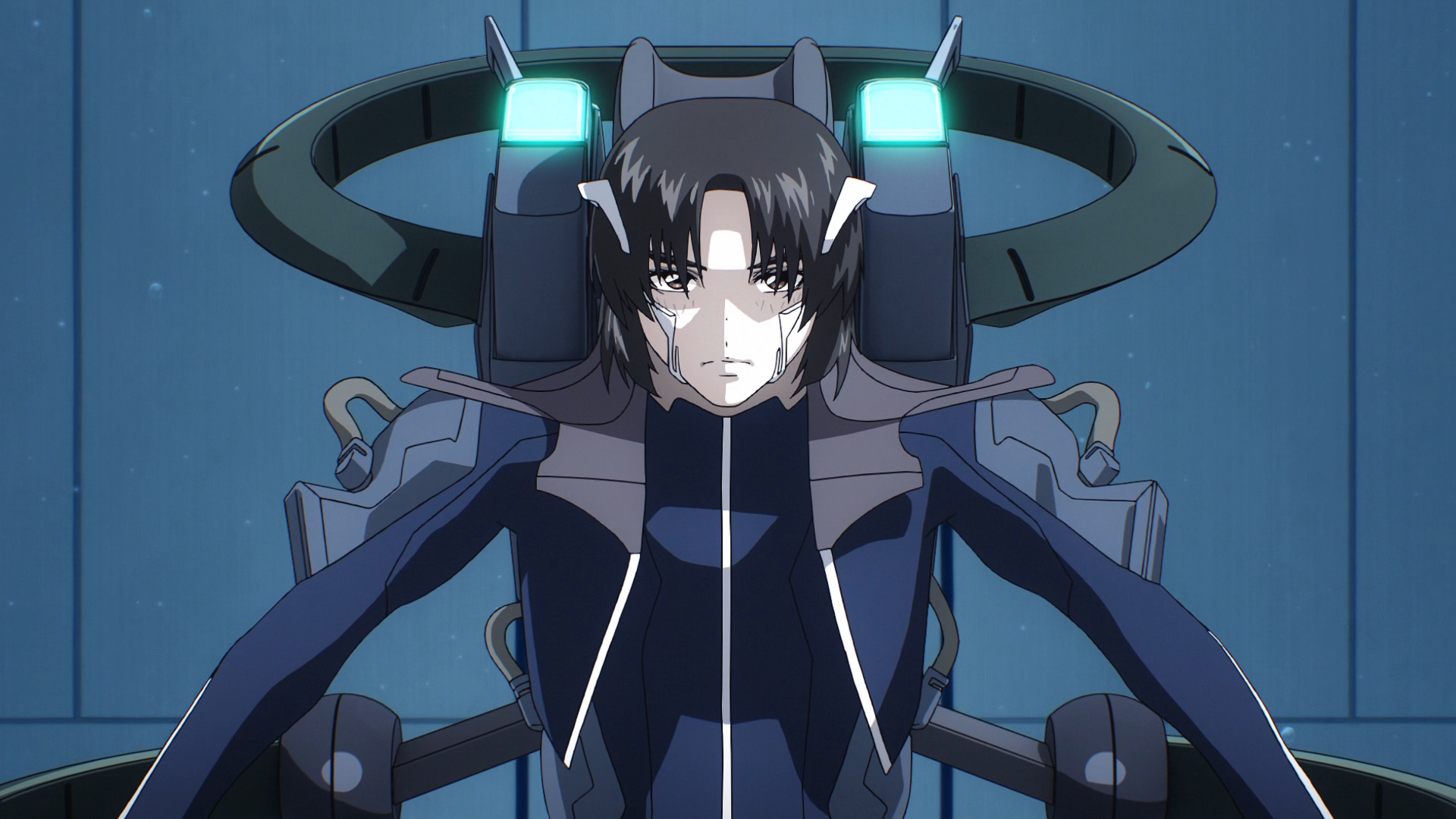 The chosen child to become Everything himself – Kazuki Makabe is no doubt the greatest Fafner pilot. He is born into it and has blessed the world with his existence.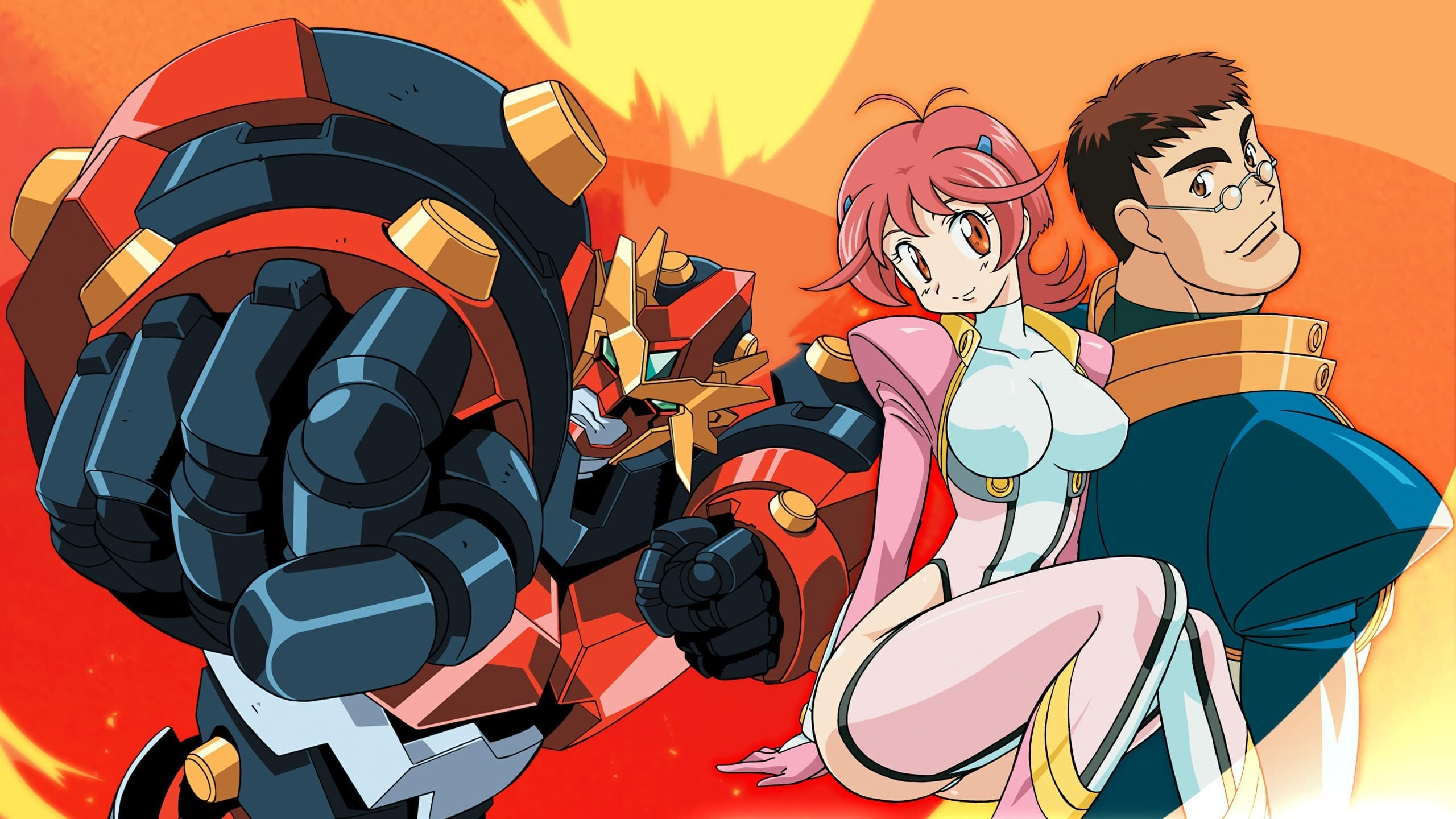 A Super Robot versus Alien mecha series, but this time it's also infused with the intricacies of human's most sacred bond: Marriage. Godannar put that relationship to the test!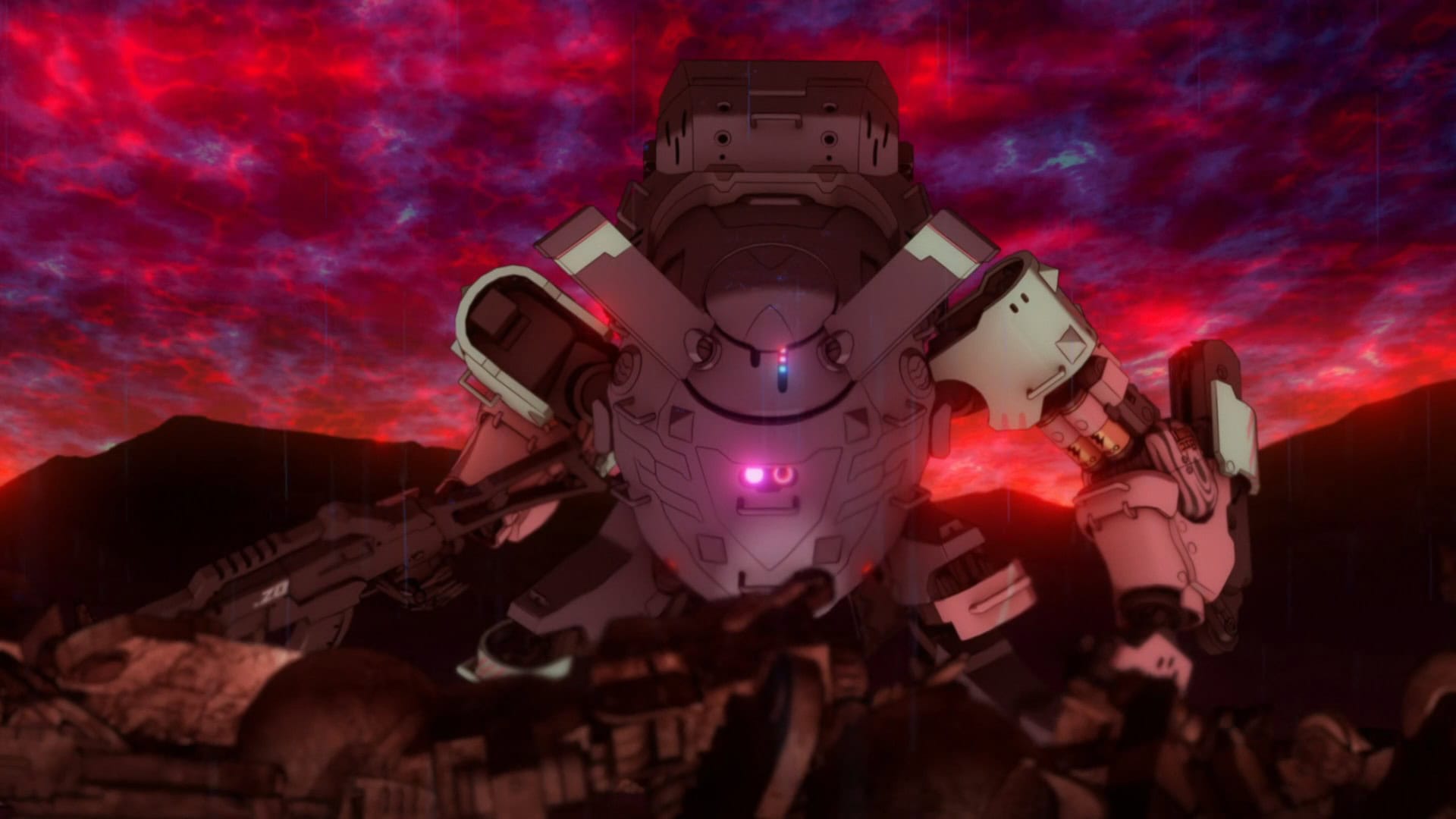 Look at me, I'm the protag now! Ep 9 introduces us to the main character from the game, and also to Noir's possible past.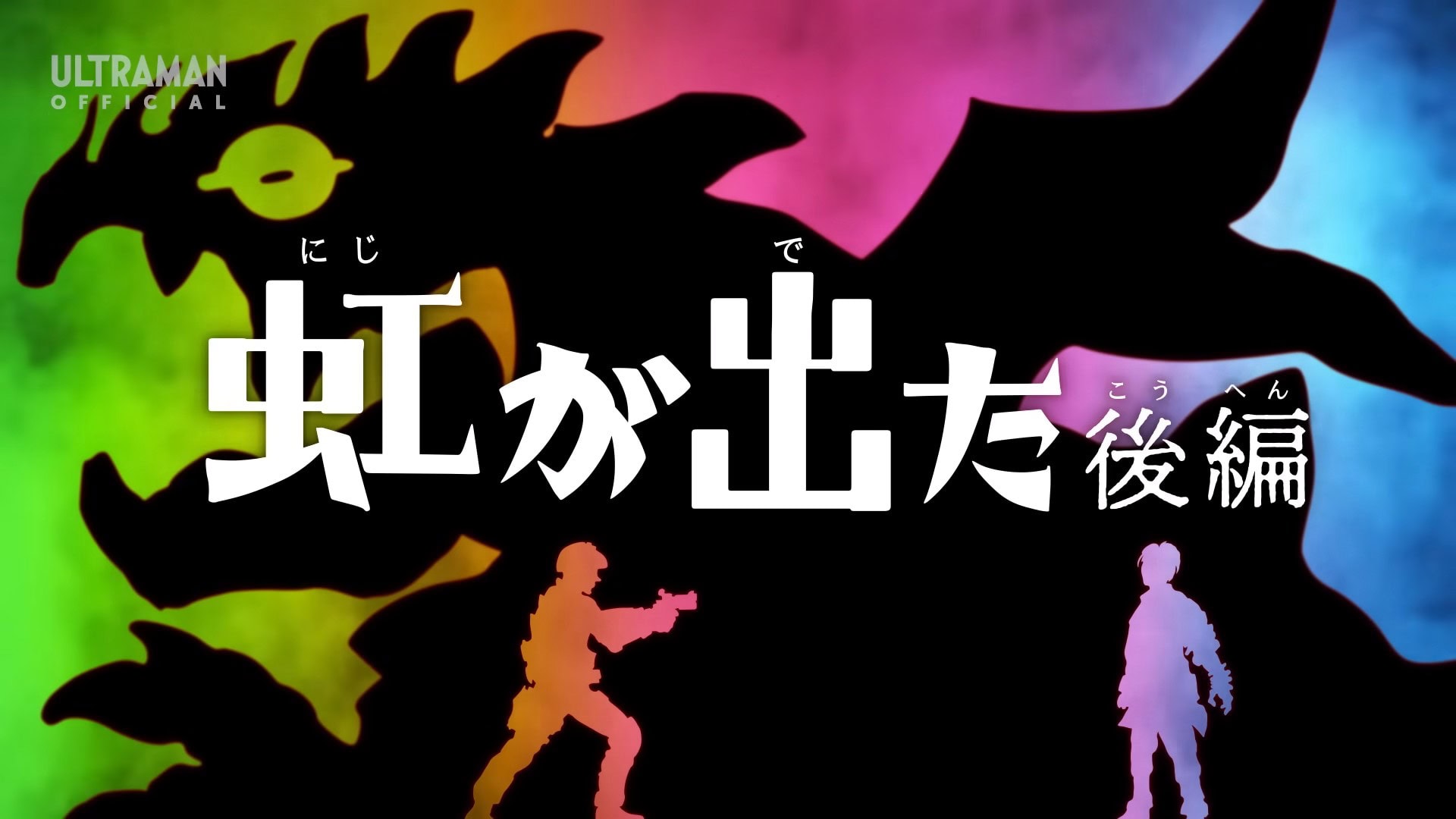 Part 2 of the Rainbow Saga. Earth Garon Mod 2 first deployed and a question of humanity's existence was put on the line. Will Blazar win this time?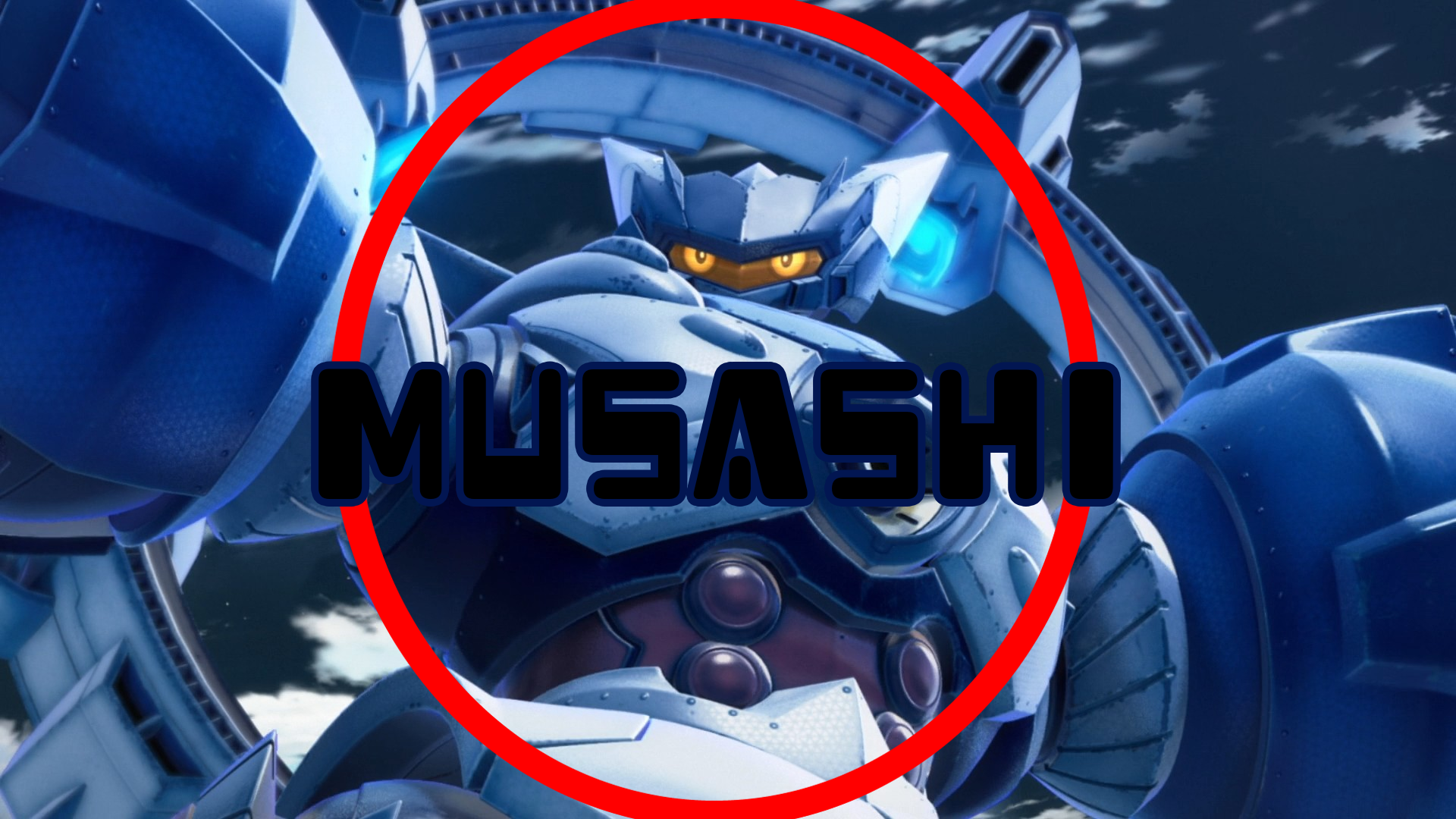 A twin unit of the Musashi, the Musashi-O is an experienced combat machine that helped Arshem to achieve her goal. A Megaton-class with a Megaton sass.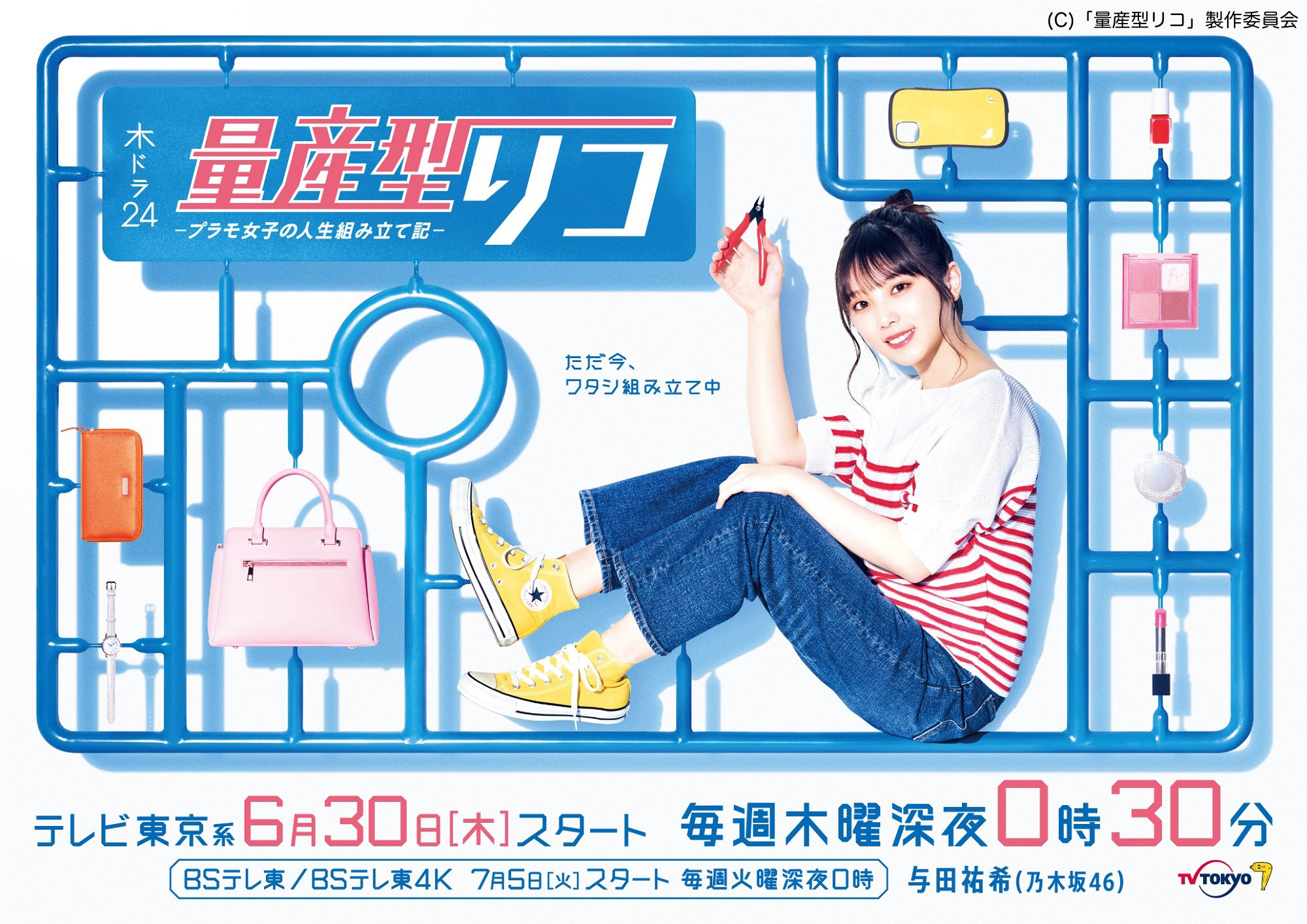 A series about building regular model kit, and using them to find inspiration in life. A very uplifting and chill series for mecha fans to change their perspective on their hobby.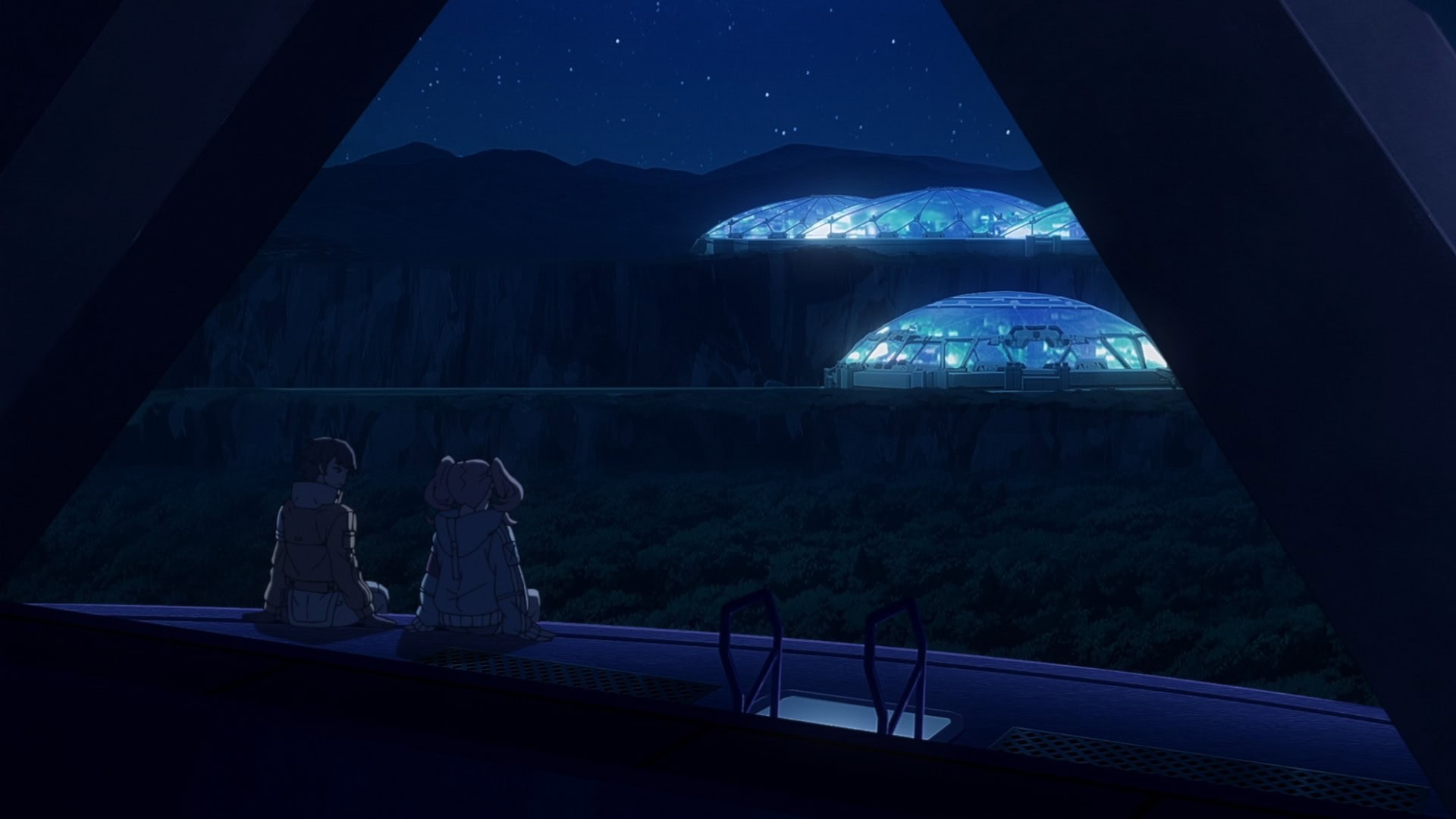 The childhood friend strikes back! A fan-service episode with lots of swimsuit and even a concert. But amidst it all, Ellie finally found her courage to advance.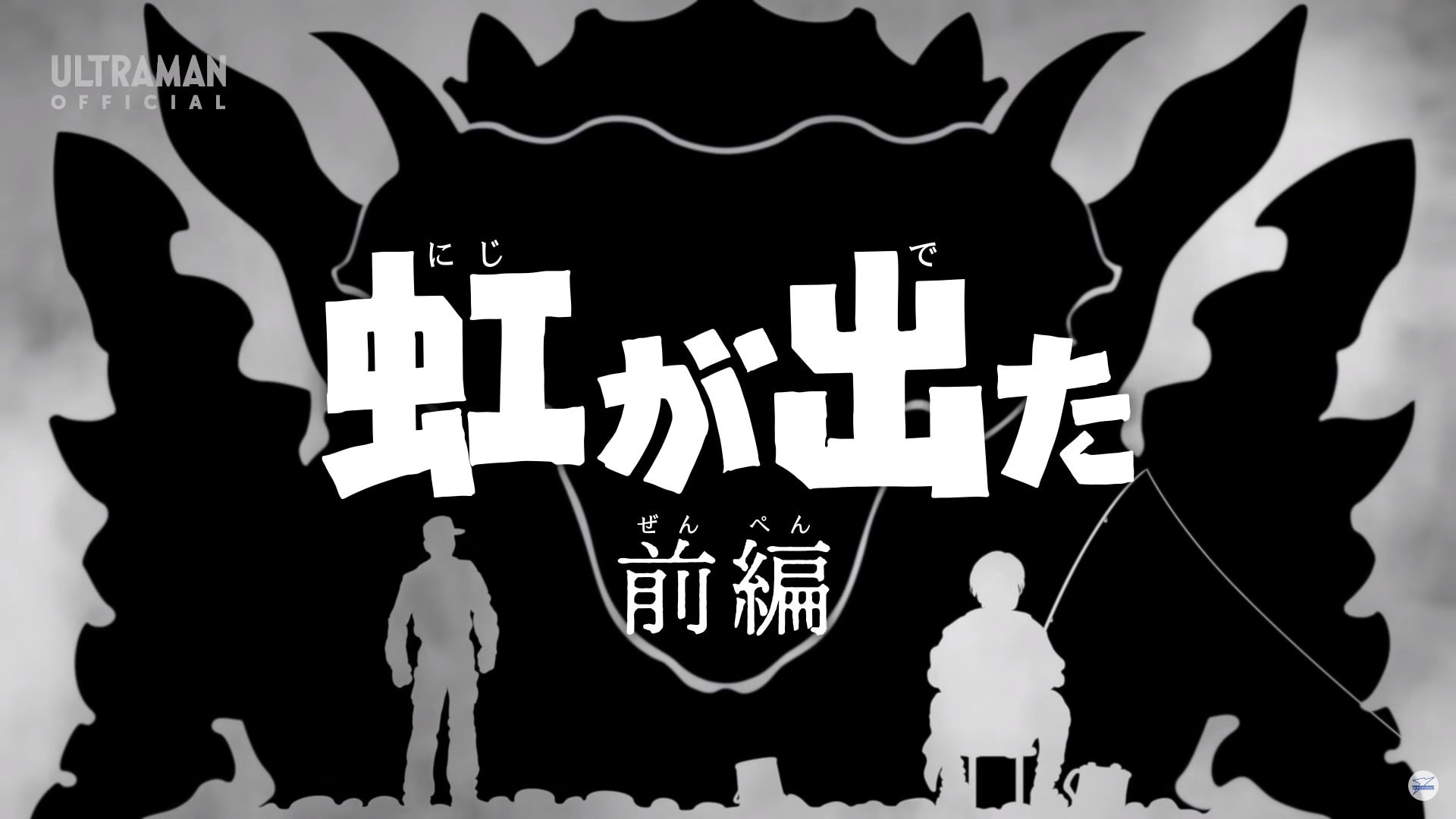 The spotlight is back on Gento – our Ultraman. But this spotlight has 7 colors! Another ancient Kaiju that comes with a rainbow might just be Blazar's first challenge.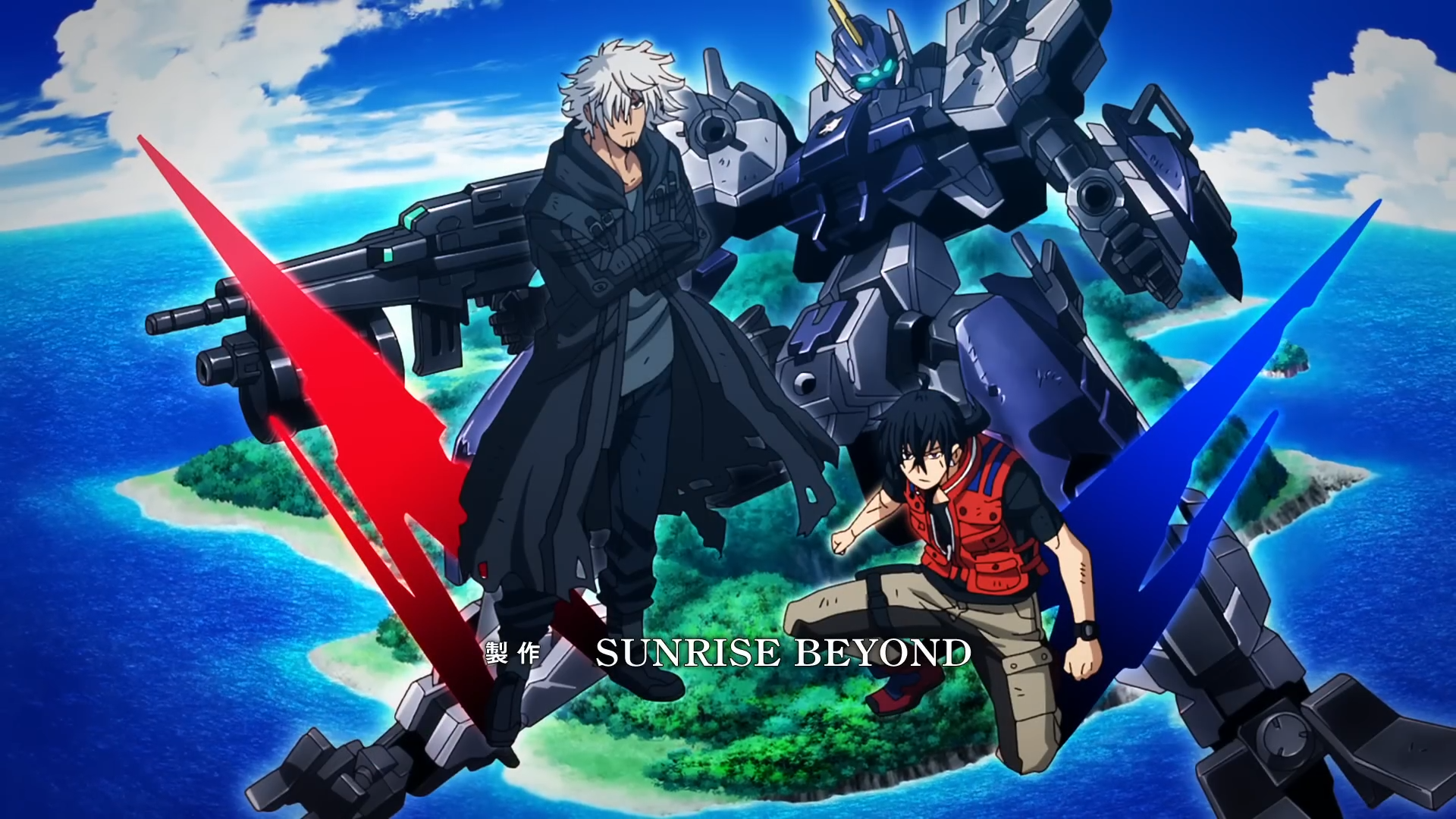 The new Kyoukai Senki is here and it's dead serious! An entirely new battlefield filled with Obari-senesi's badass aesthetic and a cast that's more inline with a war story.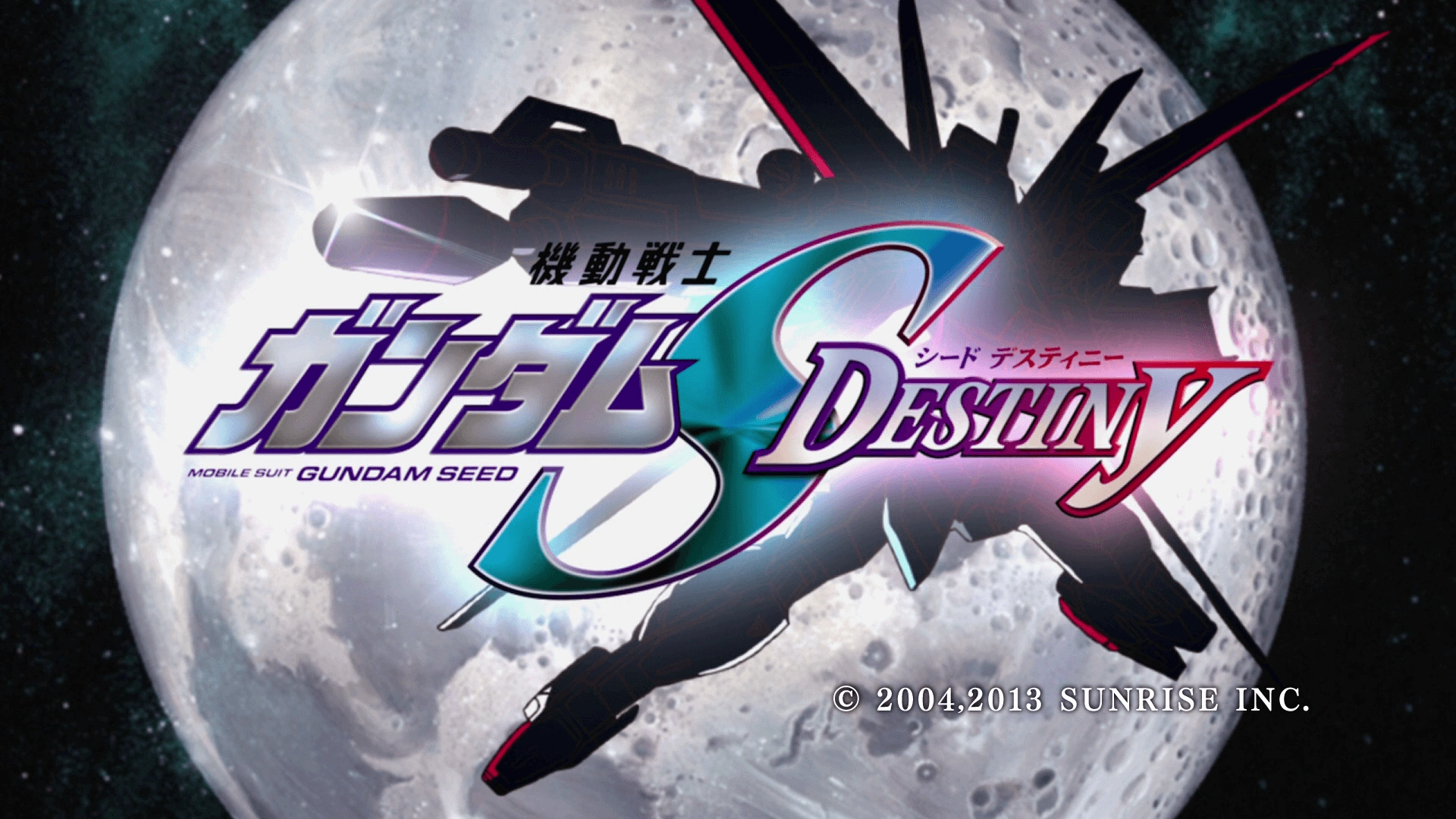 The sequel to SEED – a series that brought Gundam on top of the radar. Destiny is a sequel that earned both the intense love and hate within the fandoms.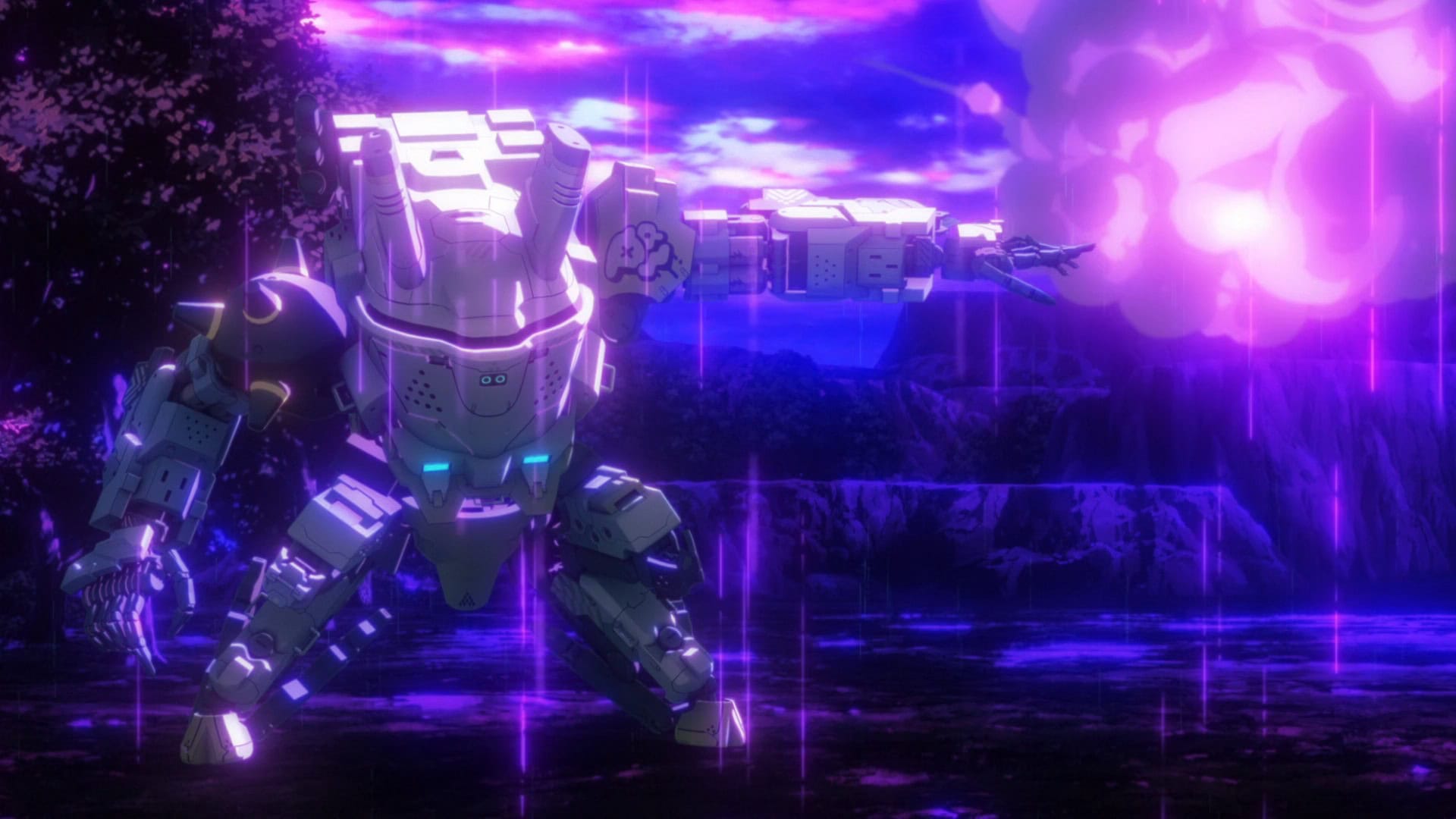 A new challenger appear! The triangle is forming! Ciel barged into Kanata's life and he found his way into her heart. The plot thickens as Ciel's song resonate throughout the battlefield.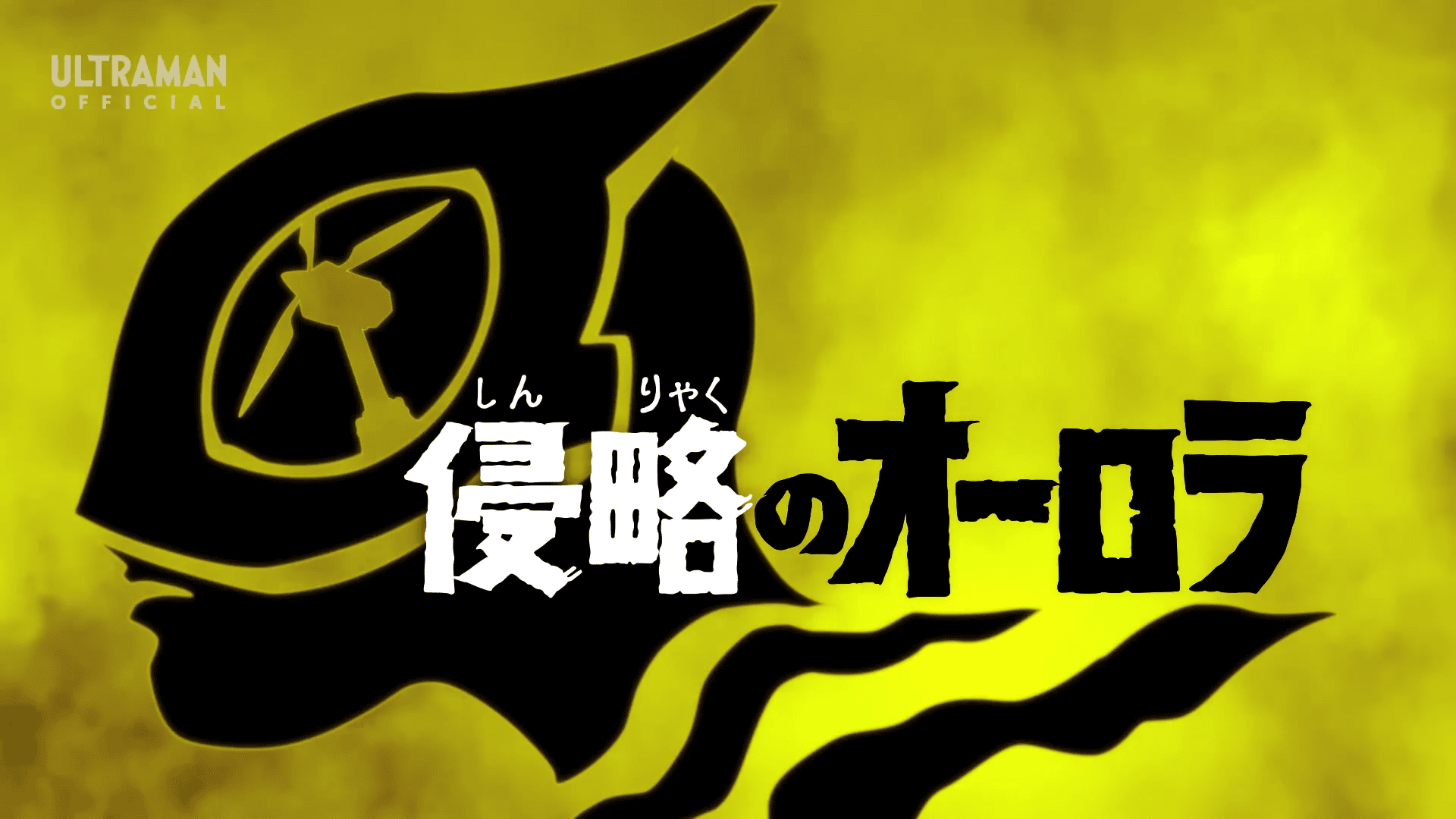 Do you even lift bro? Yasunobu show us what brain and brawn combined looks like. A love for machine that transcend human spirit and electrical signal, a mechanic risk his life to save the world.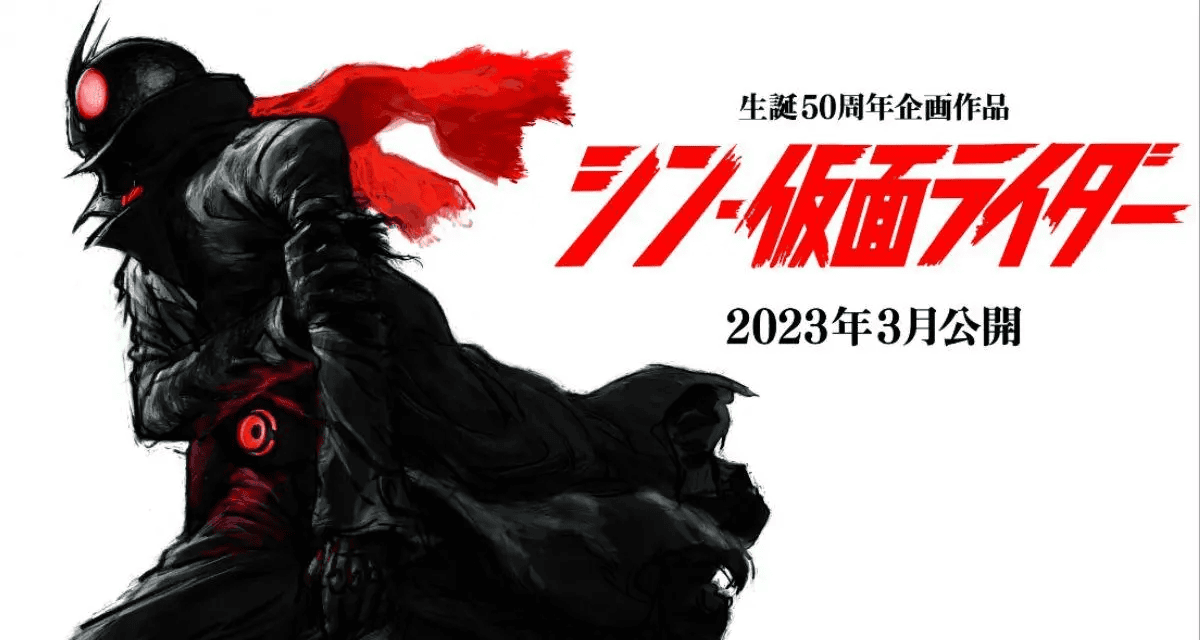 The 3rd Tokusatsu series by Director Anno Hideaki. Shin Kamen Rider revisits the core message of what it means to be a Rider and to fight for justice while putting a modern spin on it.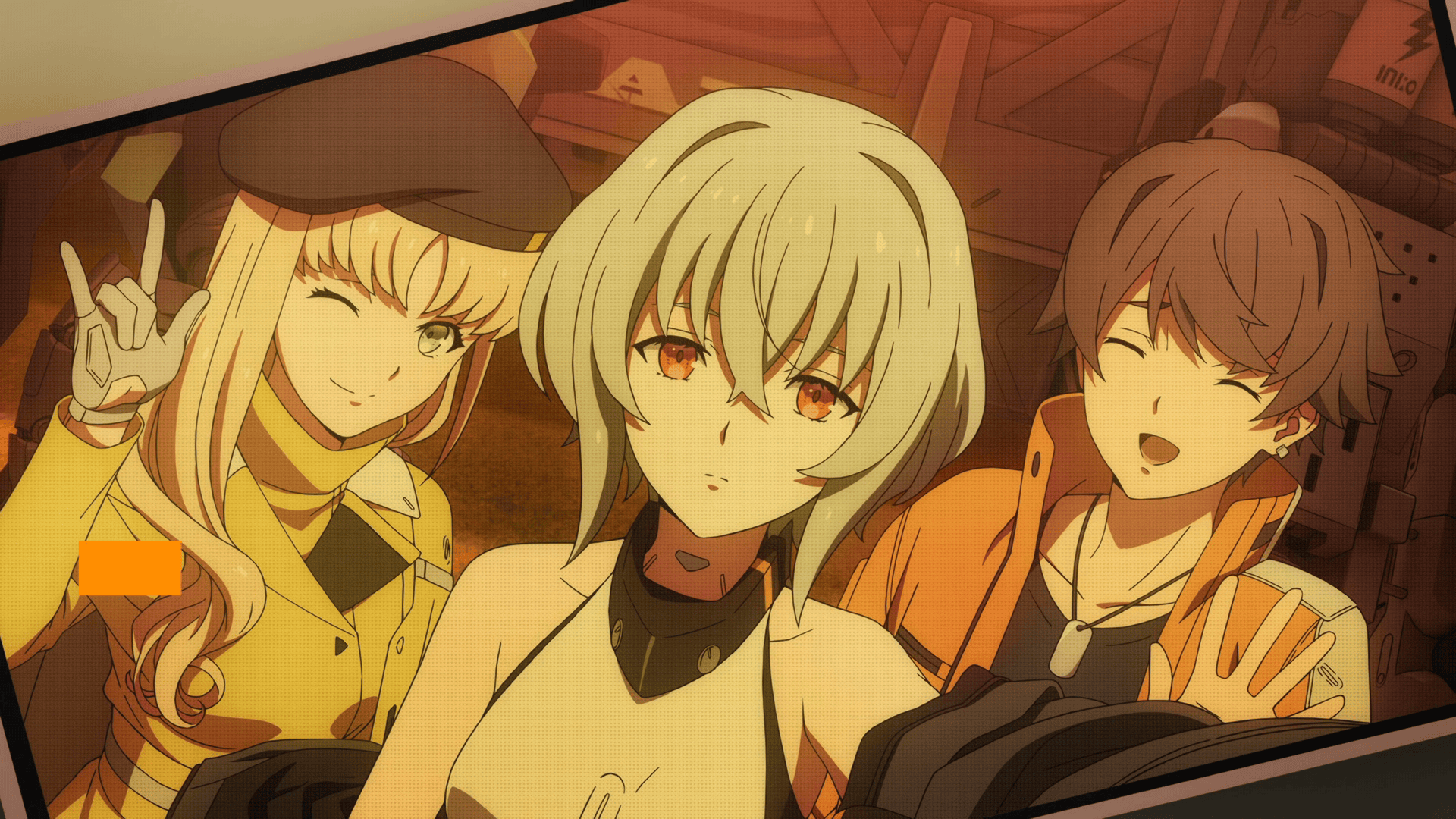 A reunion with a beautiful diva and a mysterious man. Kanata saved a girl's dream while Noir fulfilled hers. A very melodic episode.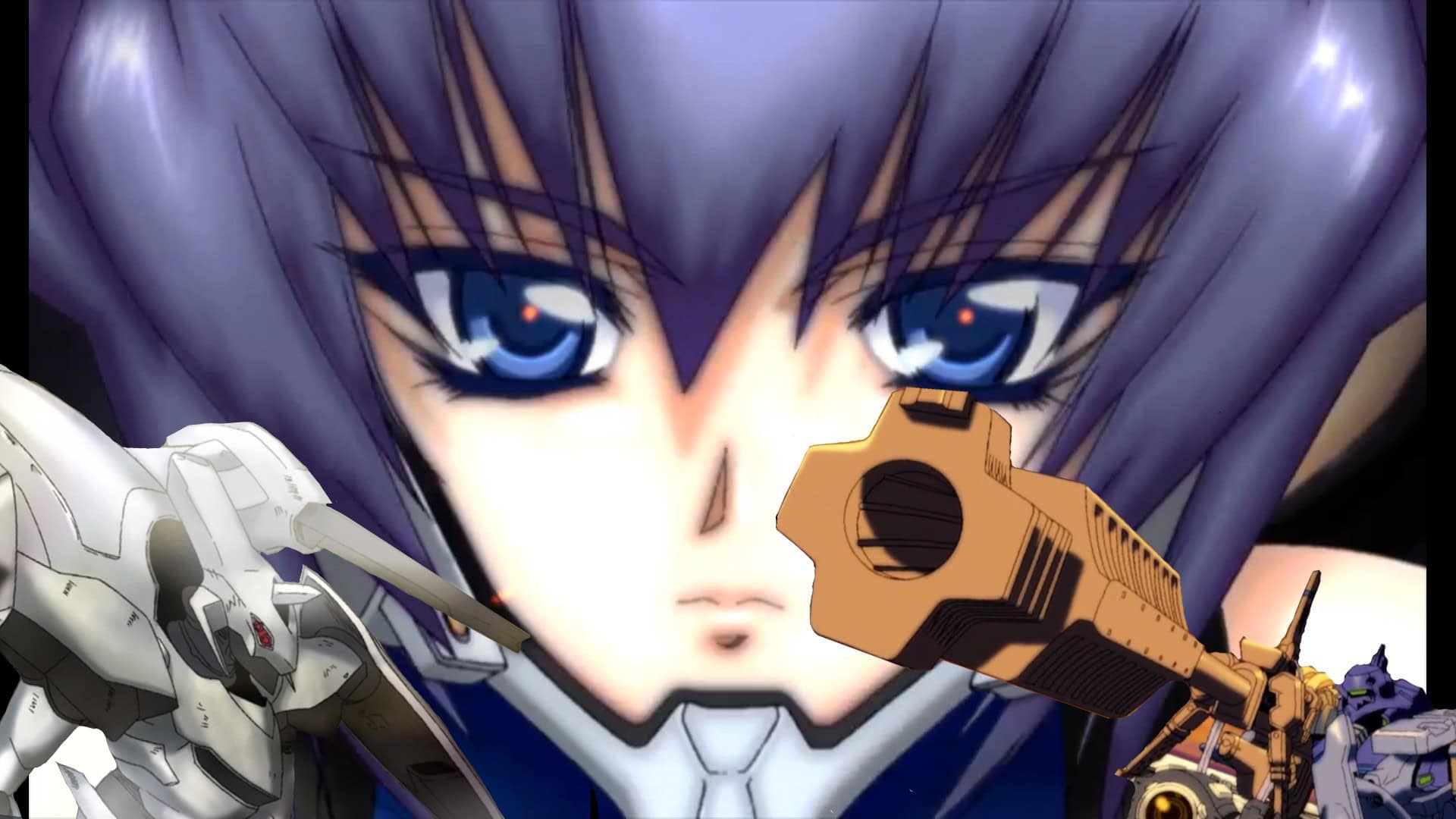 Sakugas are hard and usually required a team effort. But that isn't true for the One-man-army Kou Yoshinari – a super animator that can draw sakugas by himself.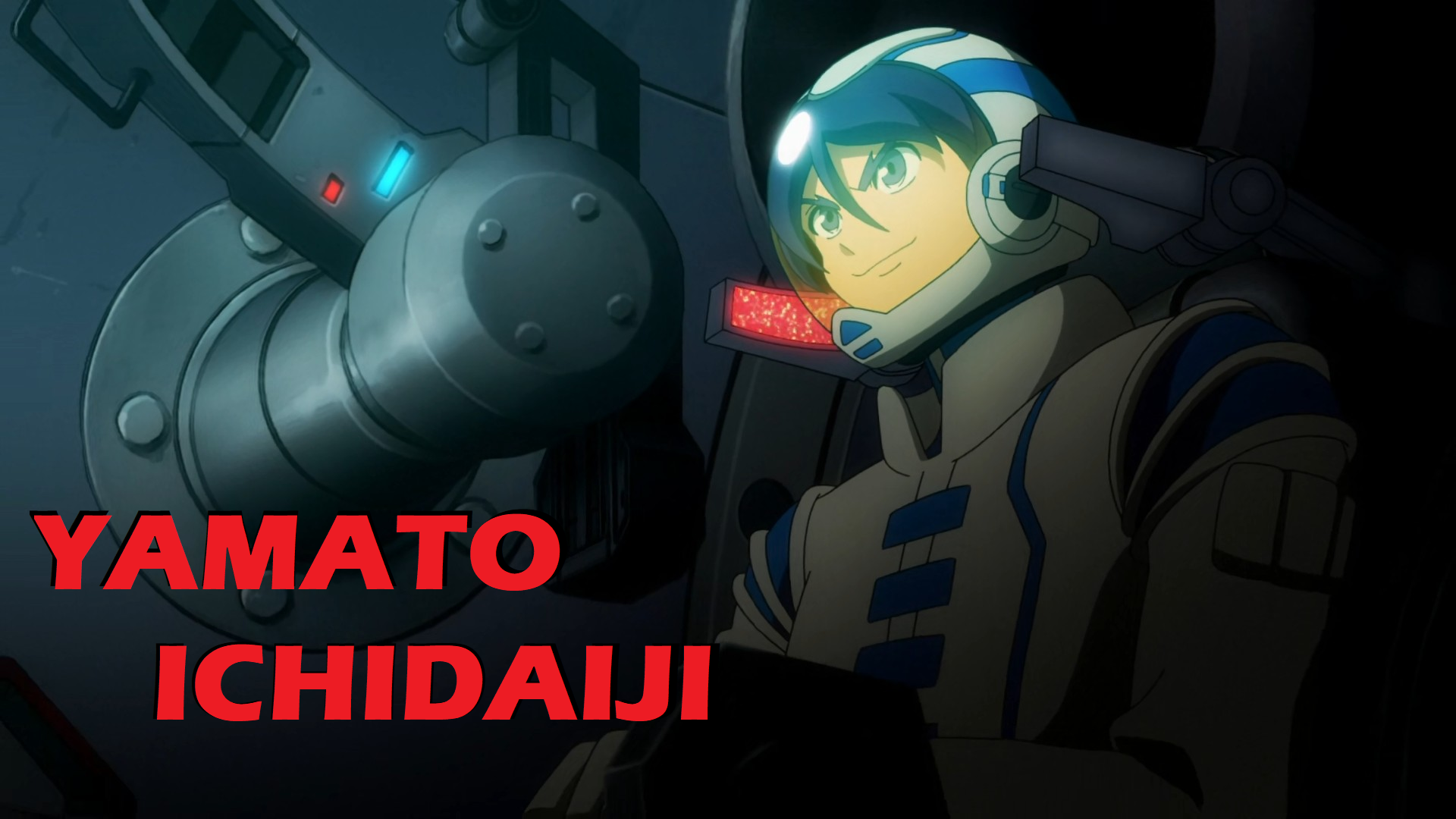 A modern day hot-blooded Super Pilot – Yamato Ichidaiji is a potent combination between brains and brawn. And he isn't afraid to show it with his fists or his giant mecha.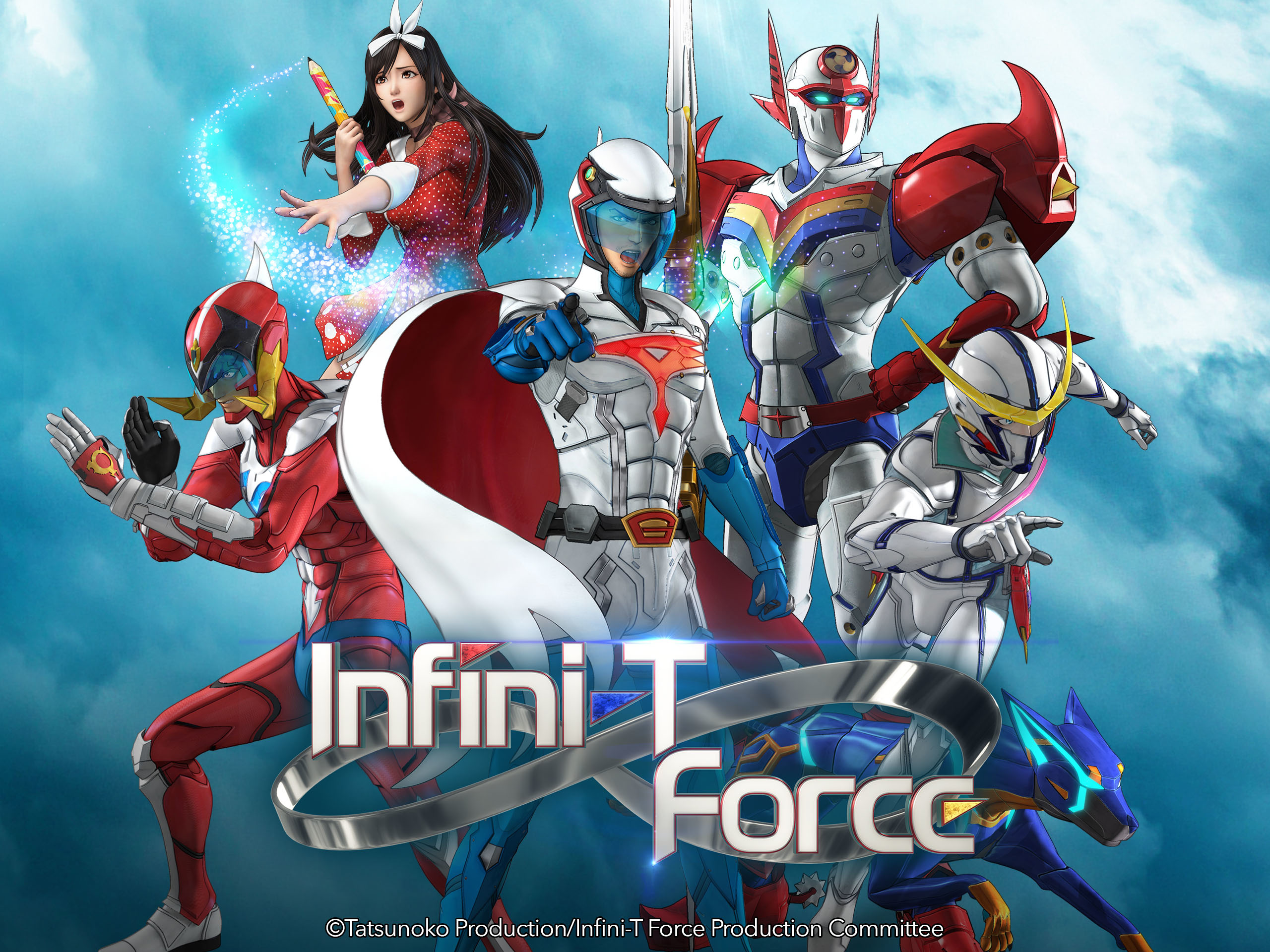 The most ambitious superhero crossover is here! Infini-T Force is where heroes from different universes come together to save a girl and protect the multiverse.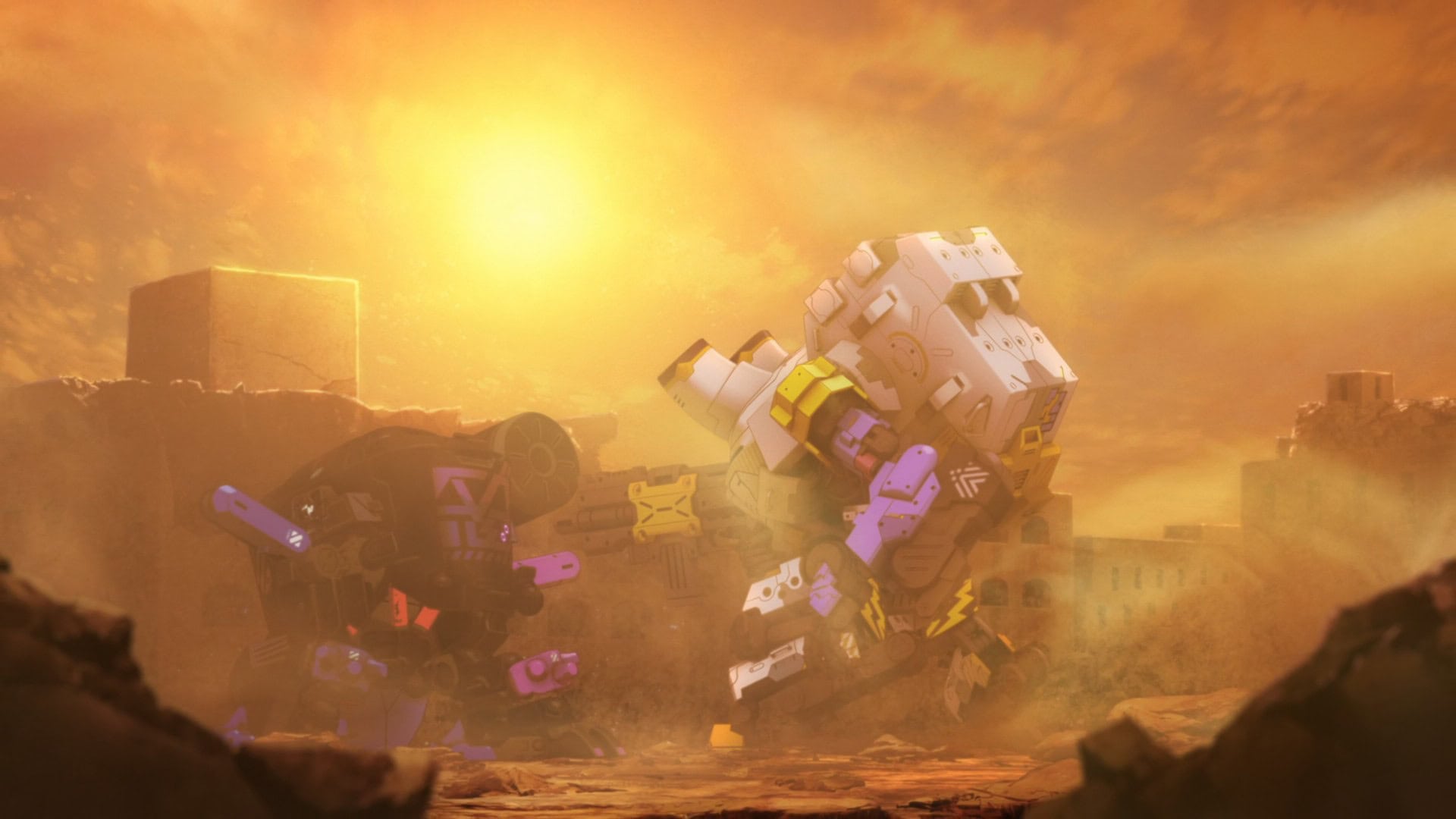 Ep 5 crank up the romcom. And we see a returning face from literally the last ep. A sinister plot will test Kanata and Noir's connection.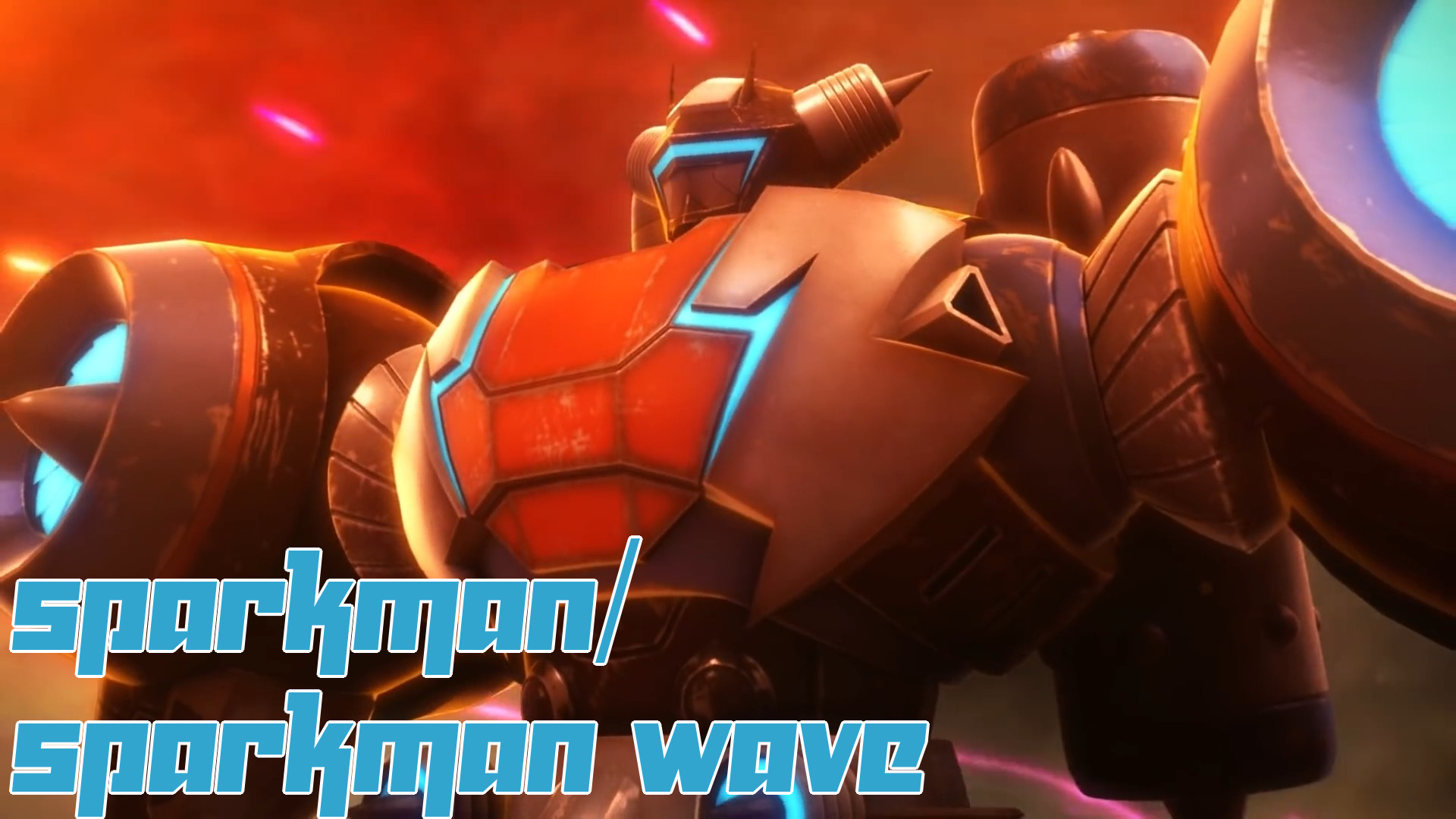 Carrying the weight of both worlds in his arms, Teru set out to protect the world where his loved one lives. He heads to battle in an electrifying Megaton-class: the Sparkman.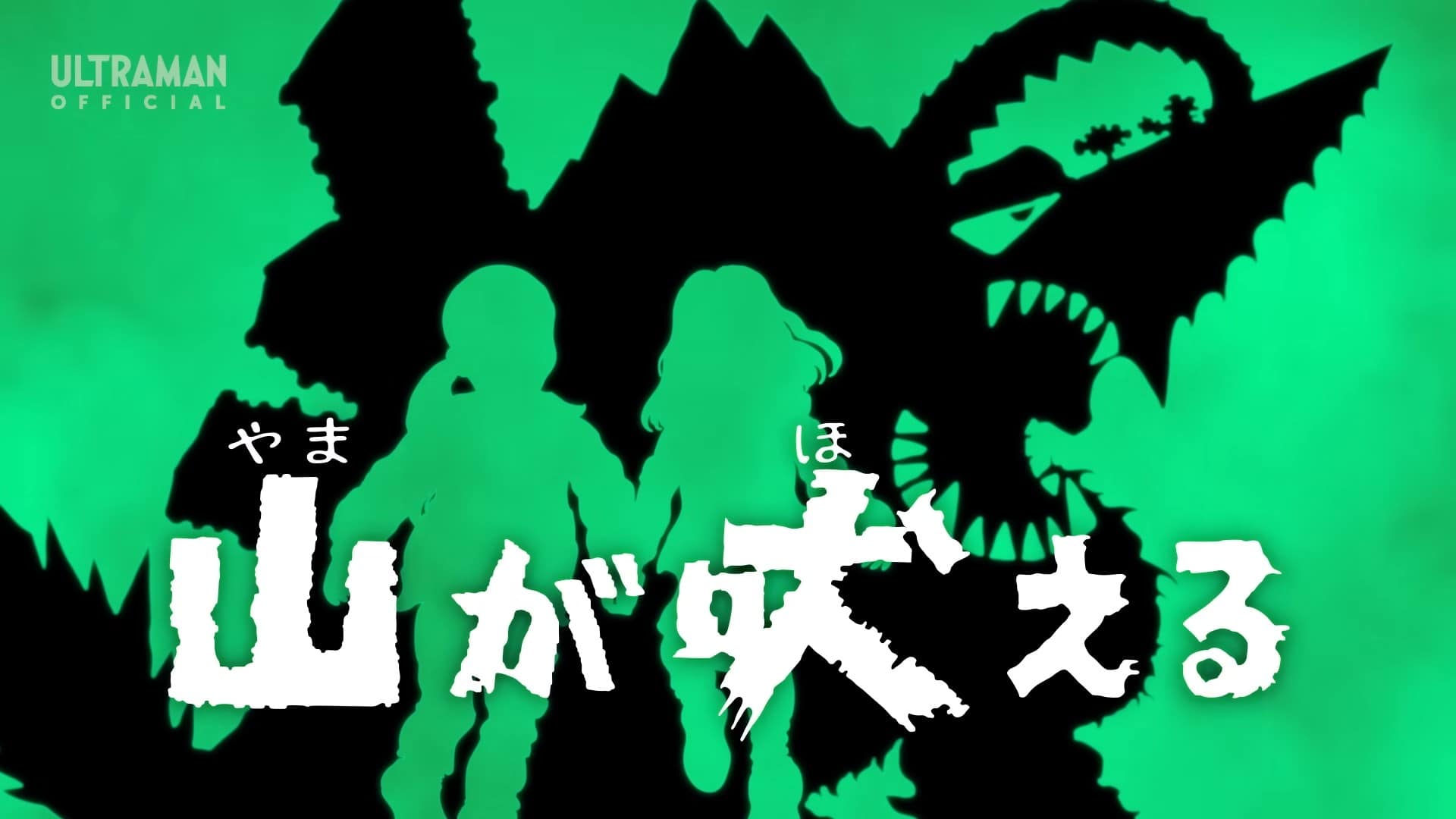 The focus character of this week is Anri Minami. She show a lot of personality and determination in this episode. And we revisit the rule #1 when it comes to ancient artifact/god: just leave them alone.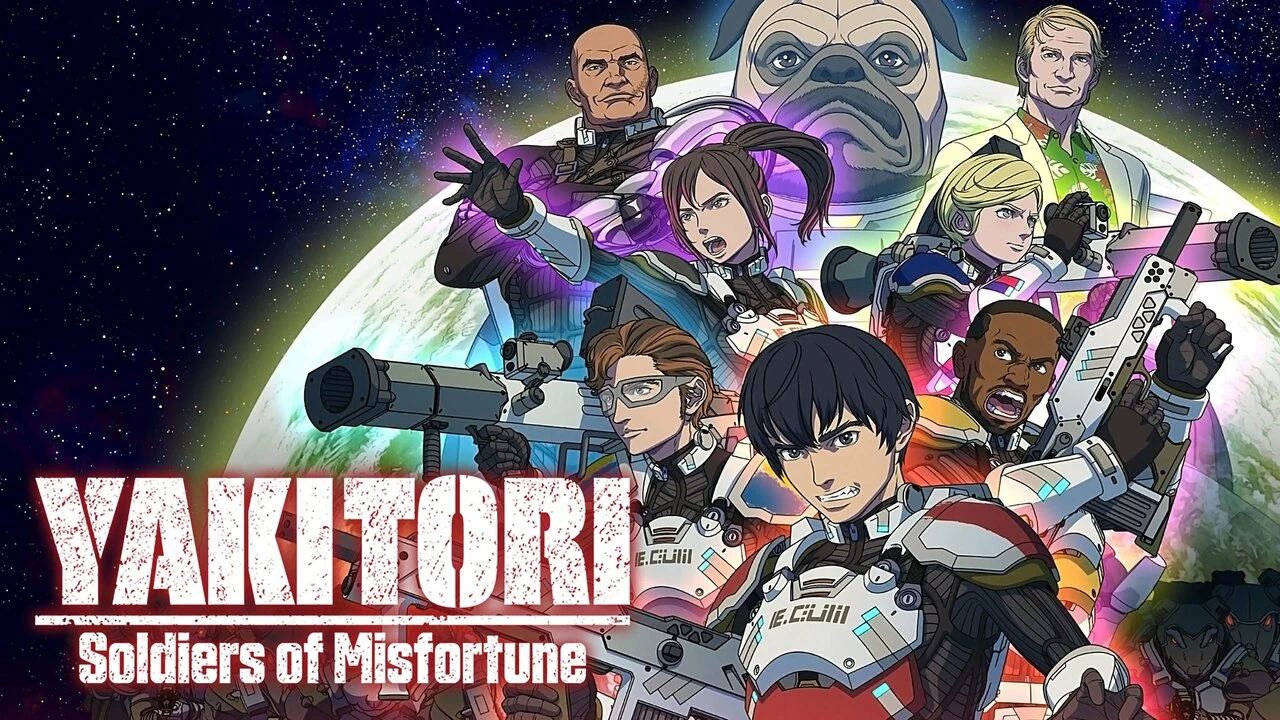 An anime adaptation of a sci-fi novel with the same name, Yakitori really stir up the scene with its unusual storytelling and animation style. However, the characters really hold the series up.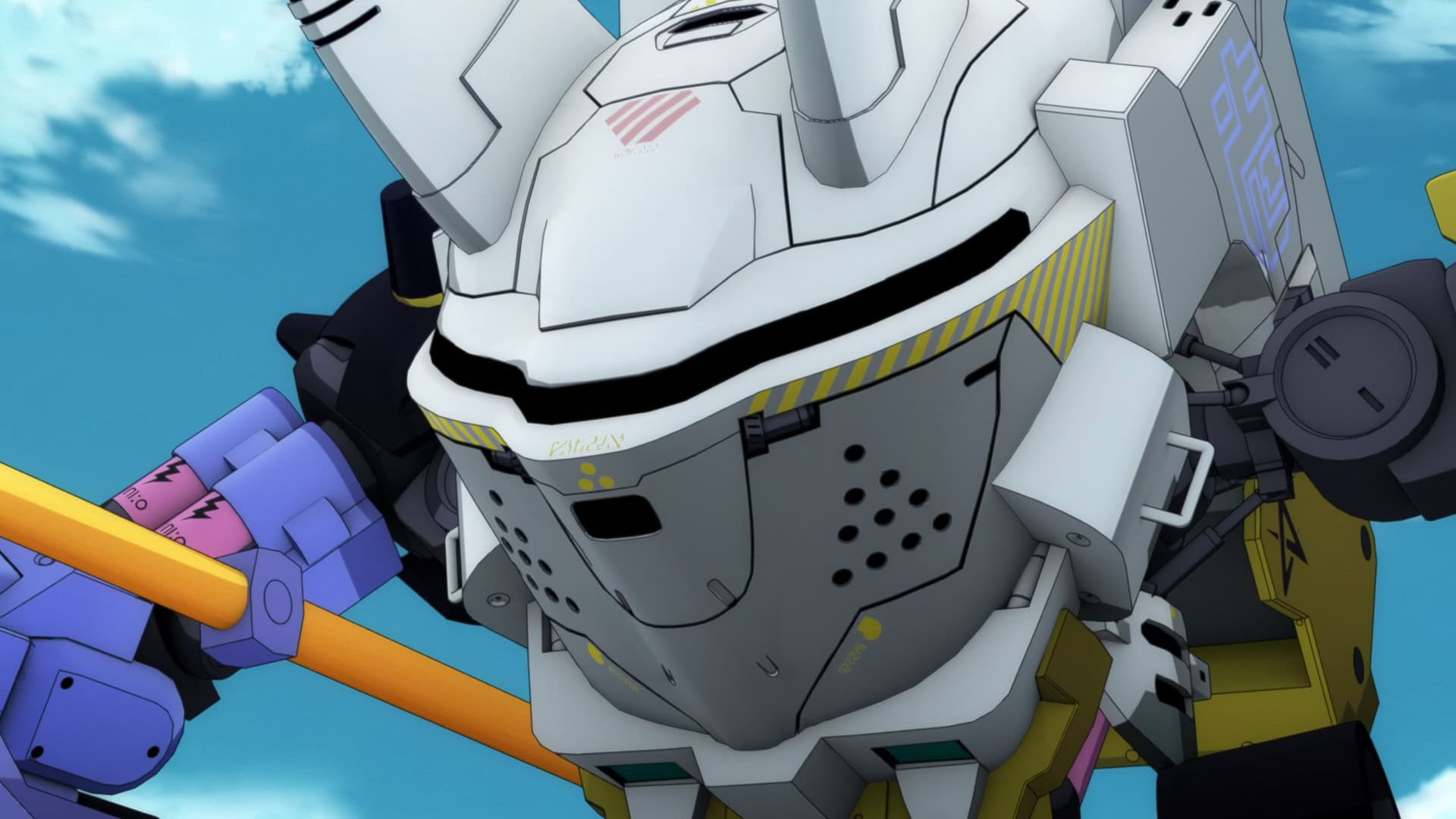 Ep4 show us a new and determined Kanata. But as they say, an overhyped rookie will make rookie mistakes. But thankfully Kanata meet someone new to teach him a thing or two!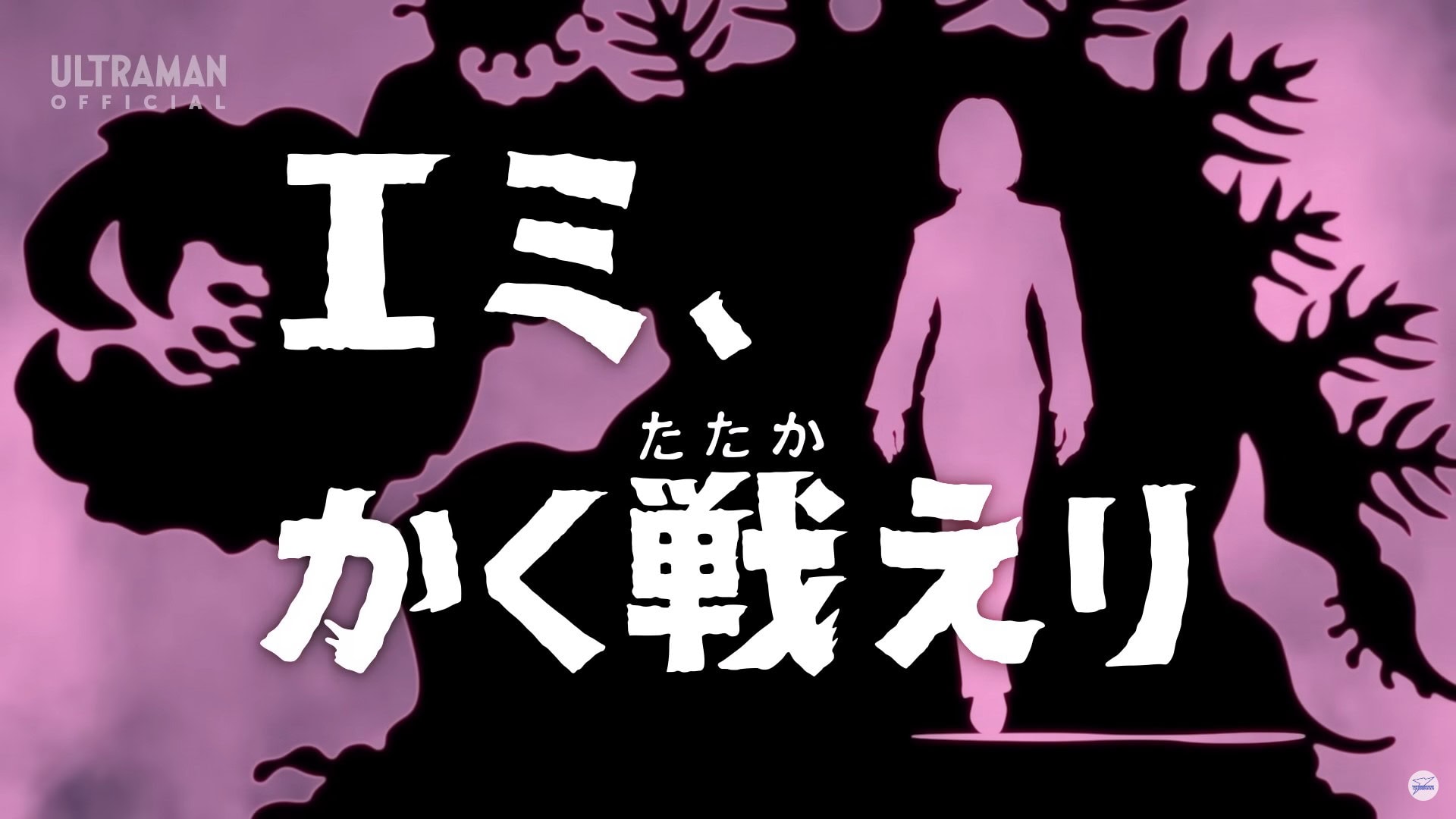 Emi shows us why she's the waifu of the show. Courageous with a sense of justice, but all the while also very much a maiden at heart. And also the first team-up between Blazar and Earth Garron!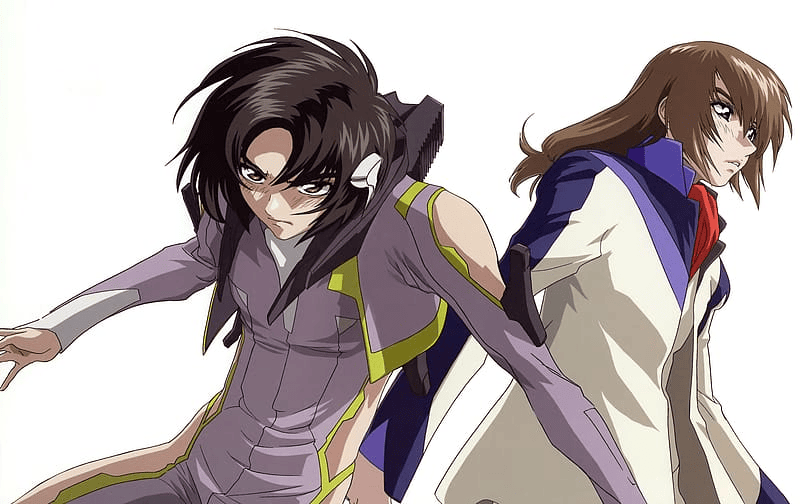 A Fafner novel written by Tow Ubutaka – the person who understand Fafner the most. Explore Kazuki's POV and his relationship in a way you've never seen before.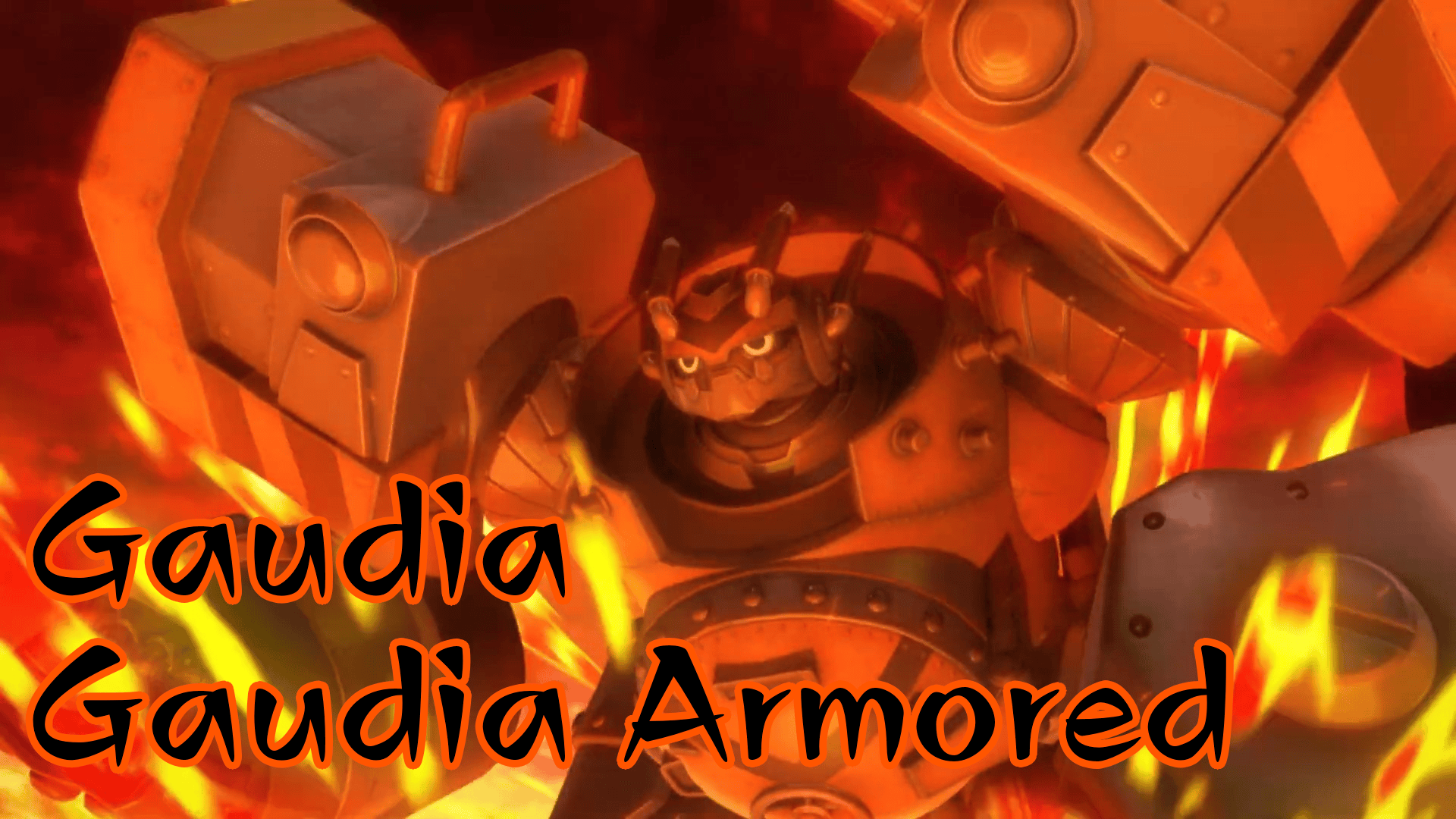 Power overwhelming. The tanky brawler from the hood is here to protect! Ryugo Hijikata – a rough but kind-hearted boy – pilot his Megaton-class into battle – the Gaudia.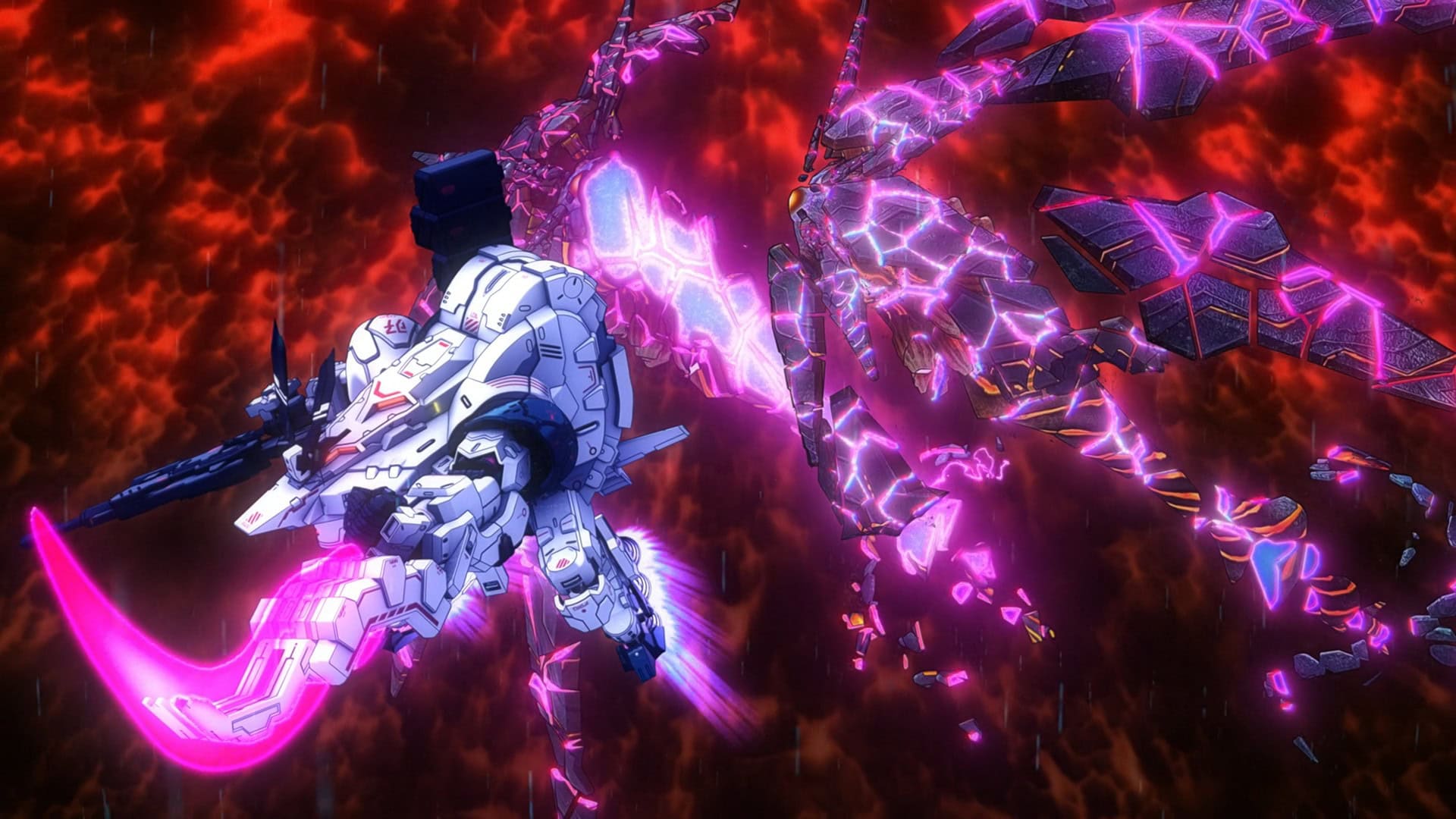 Episode 3 introduces us to the Char Clone of the series. However, the place we met him is pretty unorthodox. As well as his Coffin and Magus. Let's welcome Kurokamen!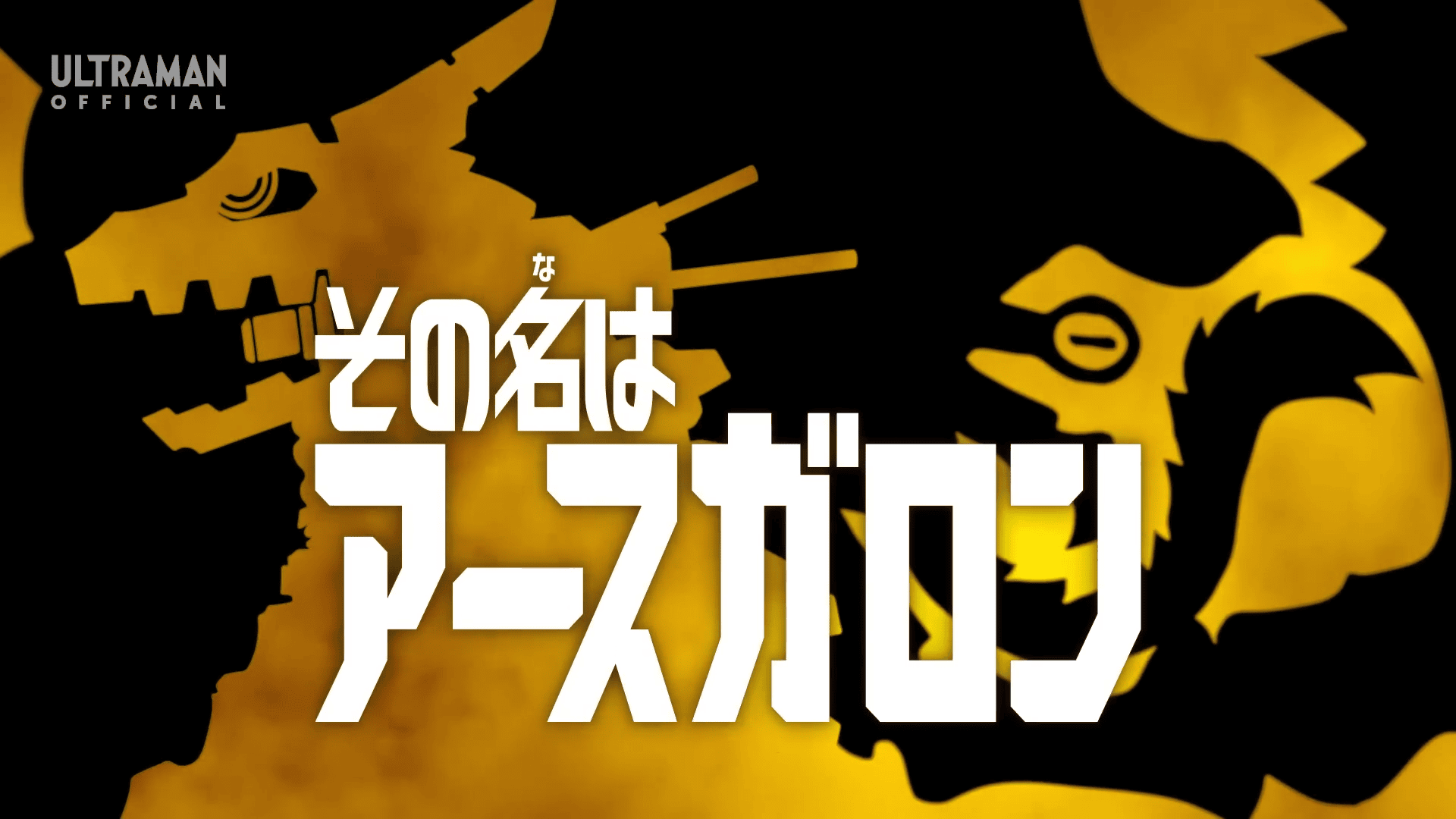 Its name is Earth Garron! The debut of SKaRD Mecha Weapon went both awesome and horrible as Blazar swoop in once again. The comic relief is funny though!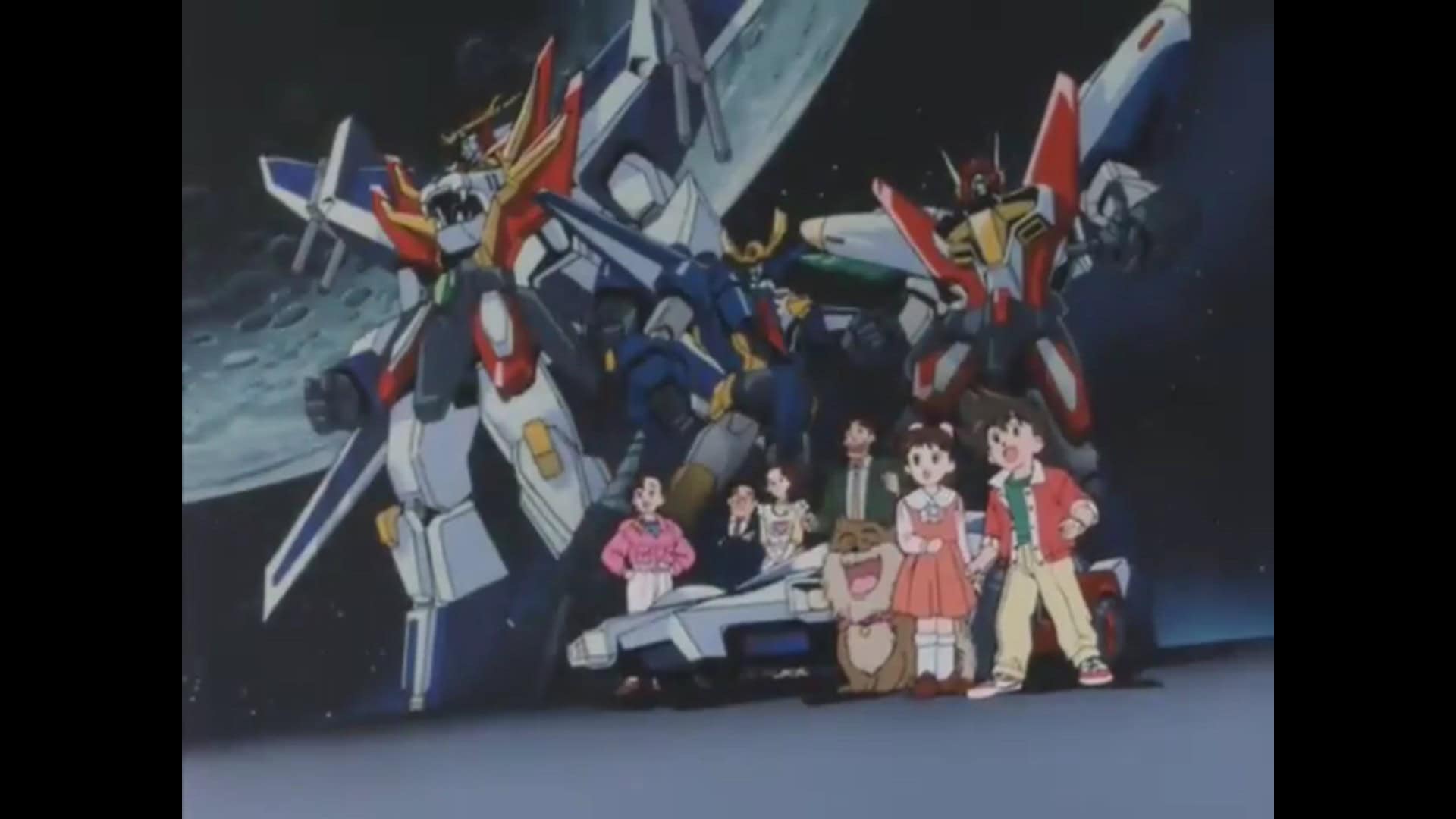 After the Transformers wave subsided, Takara made a bold move by partnering with Sunrise to produced one of the best Mecha franchise ever. Start the Brave journey with Exkaiser!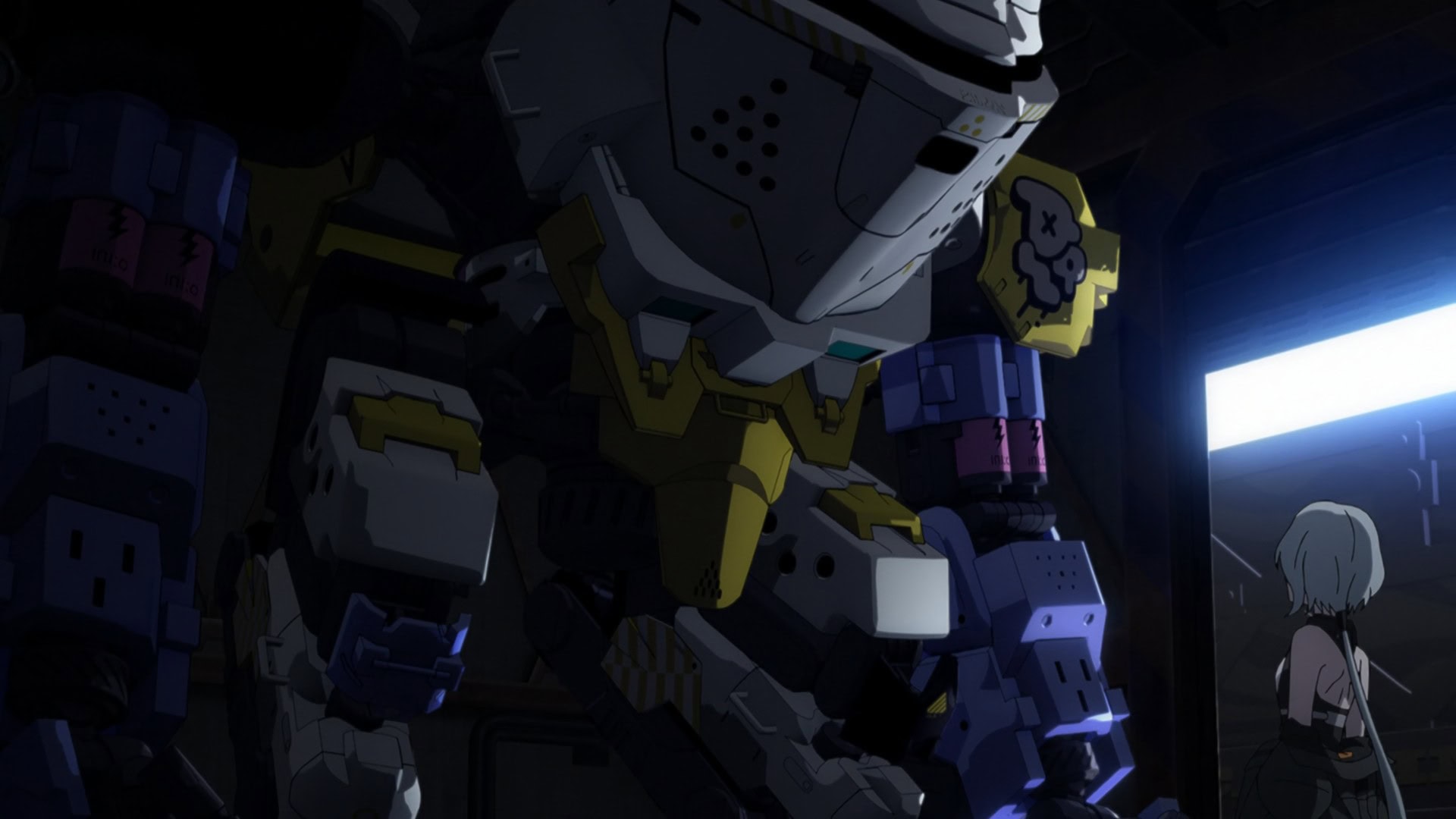 Episode 2 of Synduality continues to keep up the interesting plot and decent character development. And a new bond was form between Magus and Master!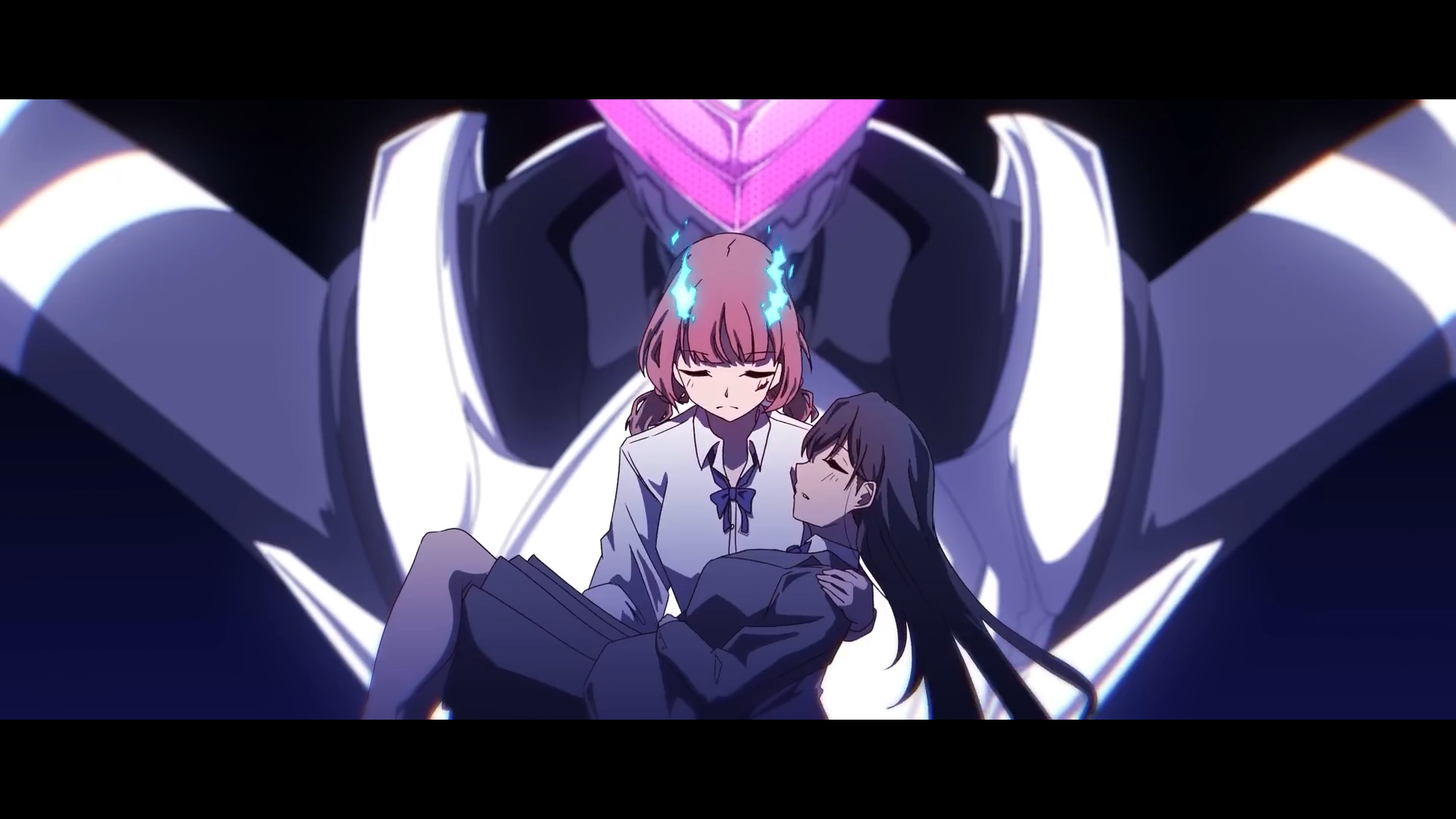 With enough passion, you can accomplish anything. Young animator AsH has proven it with his indie mecha anime that blow us away with its potential. That is Volicia of Pluto!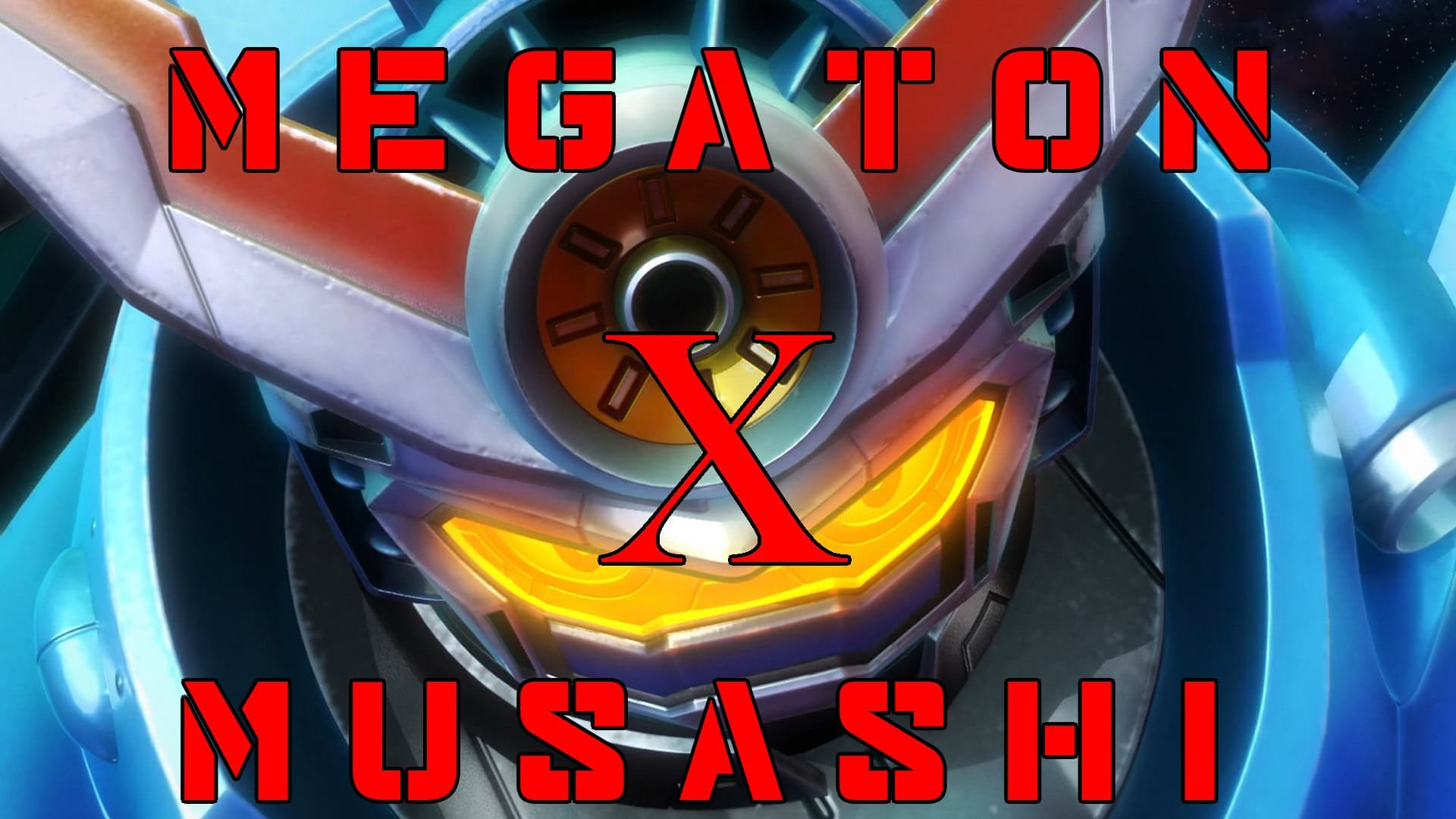 The ultimate Megaton-class – the Musashi X. The final hope of humanity sees the reunion of the original trio – Yamato, Teru and Ryuugo for the final battle.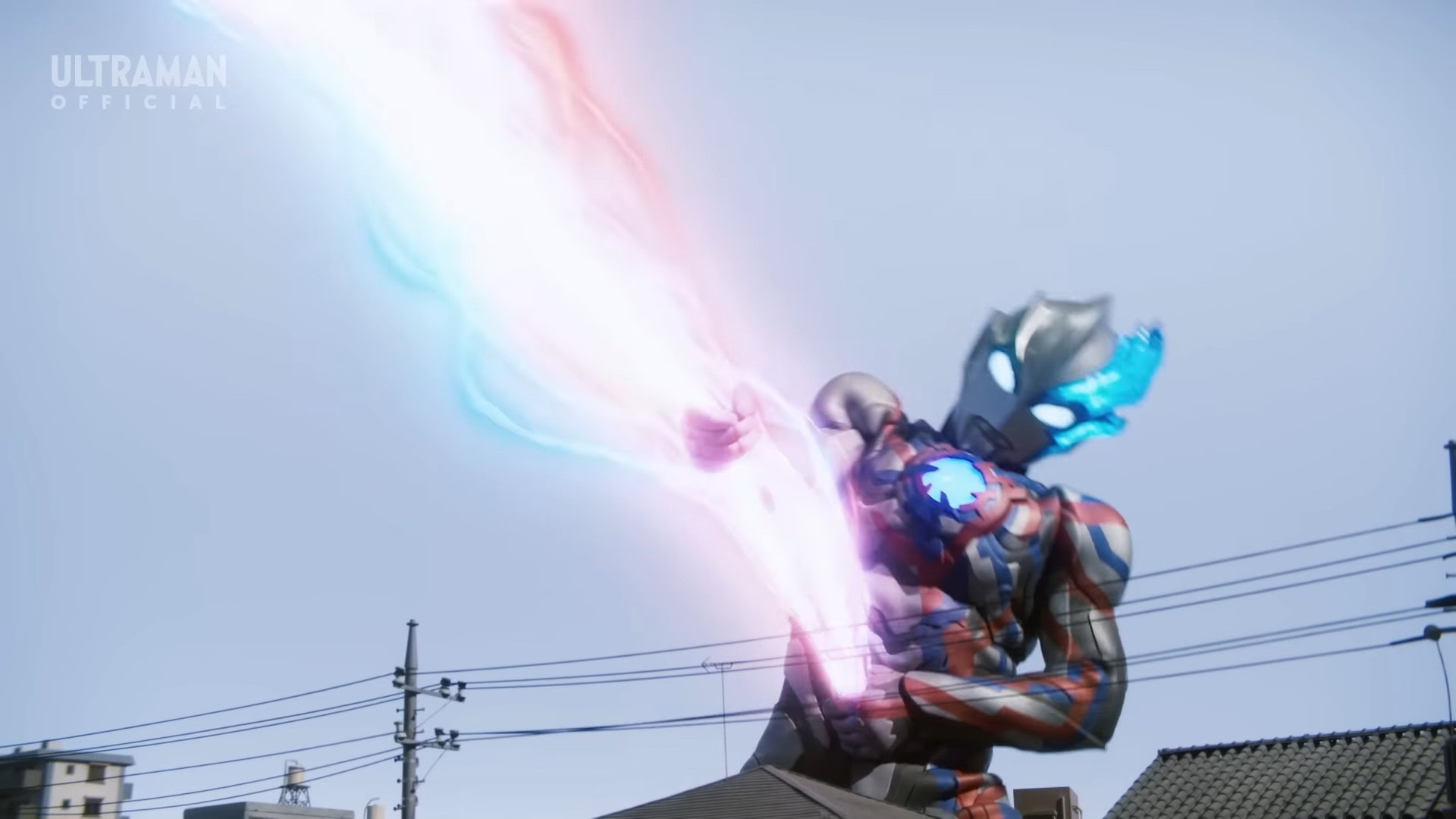 We went from action-packed spec-ops to comedic hi-jinks with a middle-aged man and his team, then back to action-pack again. Blazar is starting off very strong this season.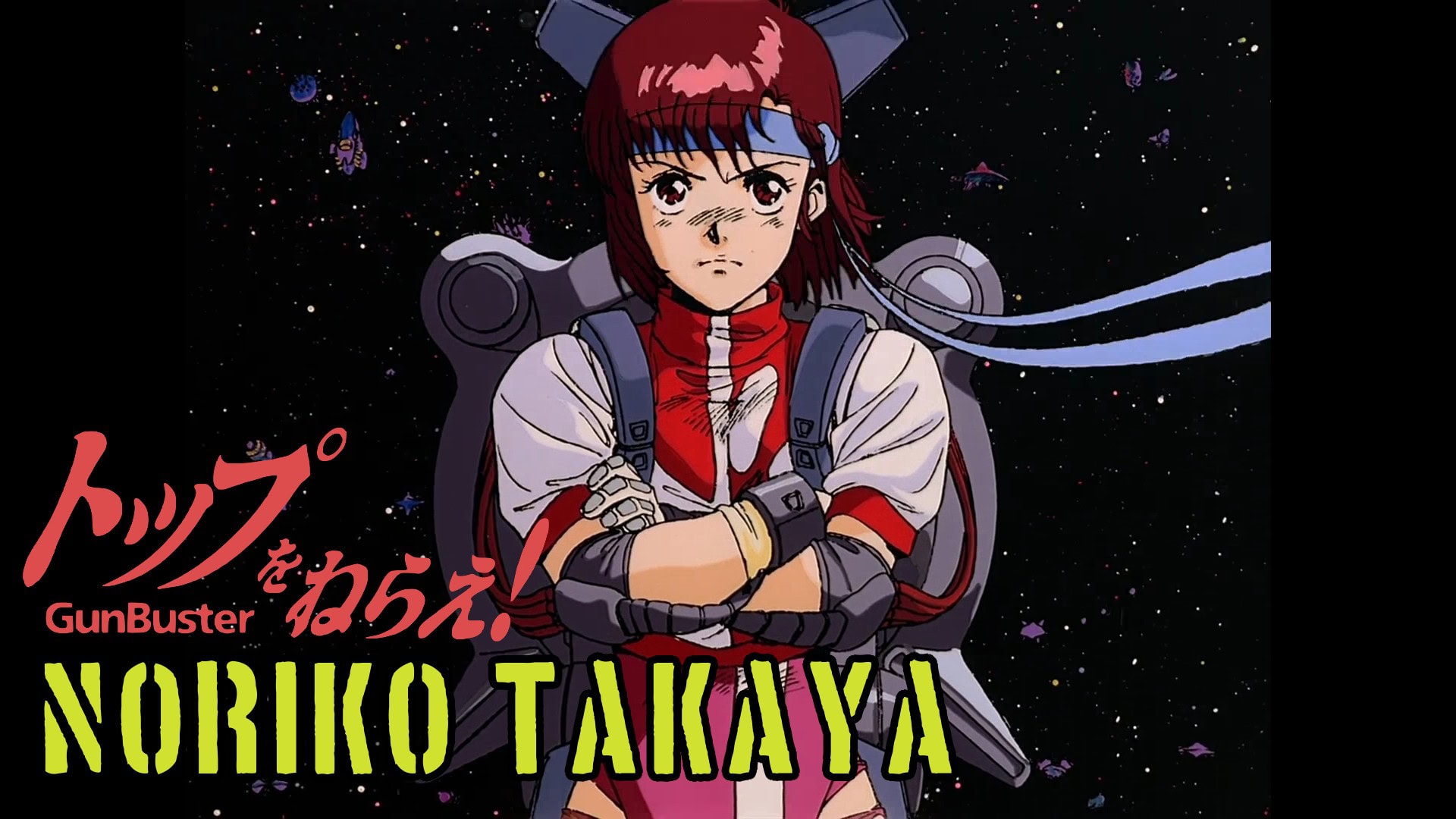 The girl that stand shoulders-to-shoulders with the most hot-blooded men out there. Noriko Takaya is a sweet girl but also a complete badass when piloting humanity's strongest machine – Gunbuster.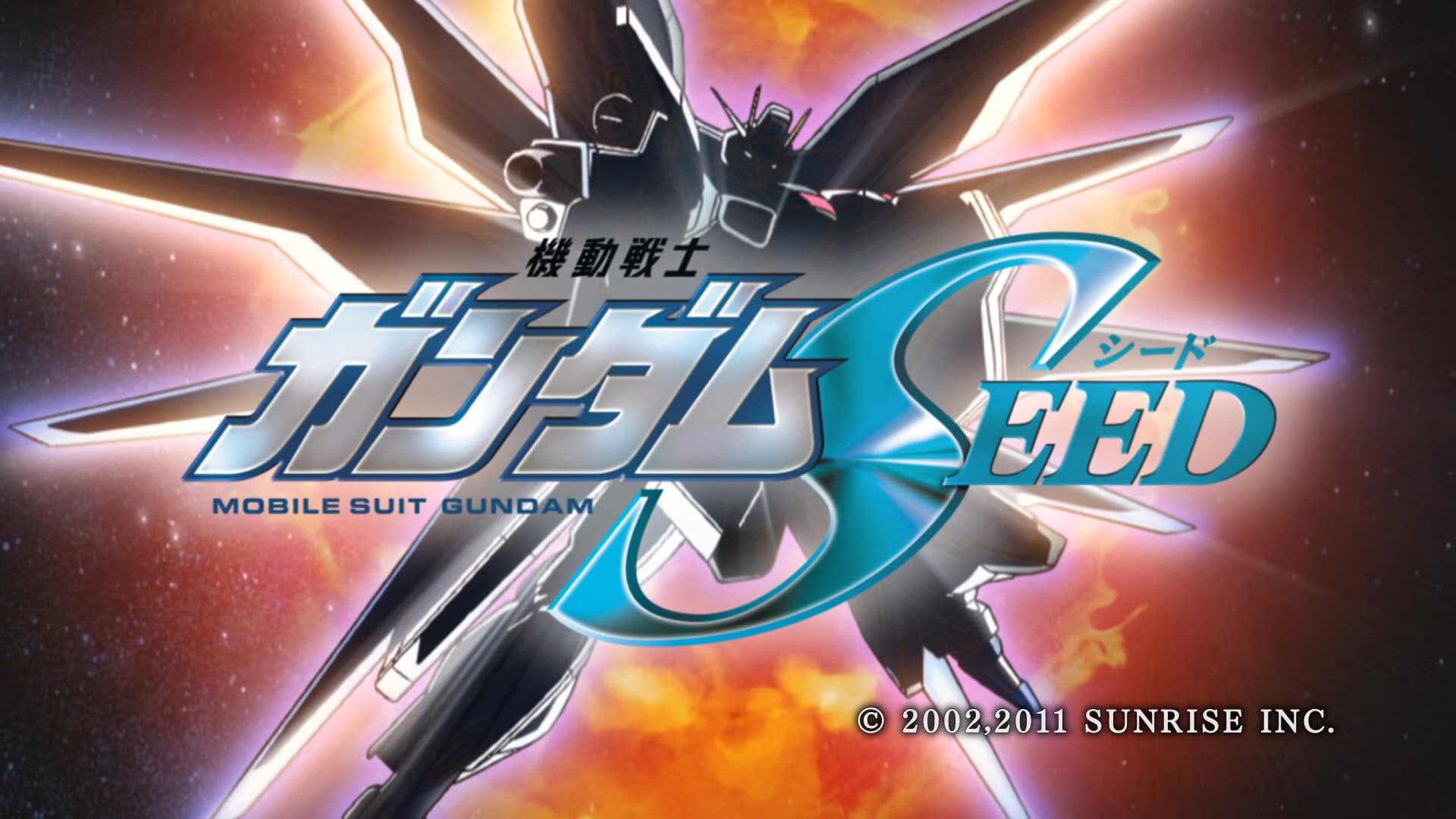 A new Gundam for a new era. Gundam Seed is one of the most popular modern Gundam series that has fans all around the world. And it also received much love from Sunrise as well.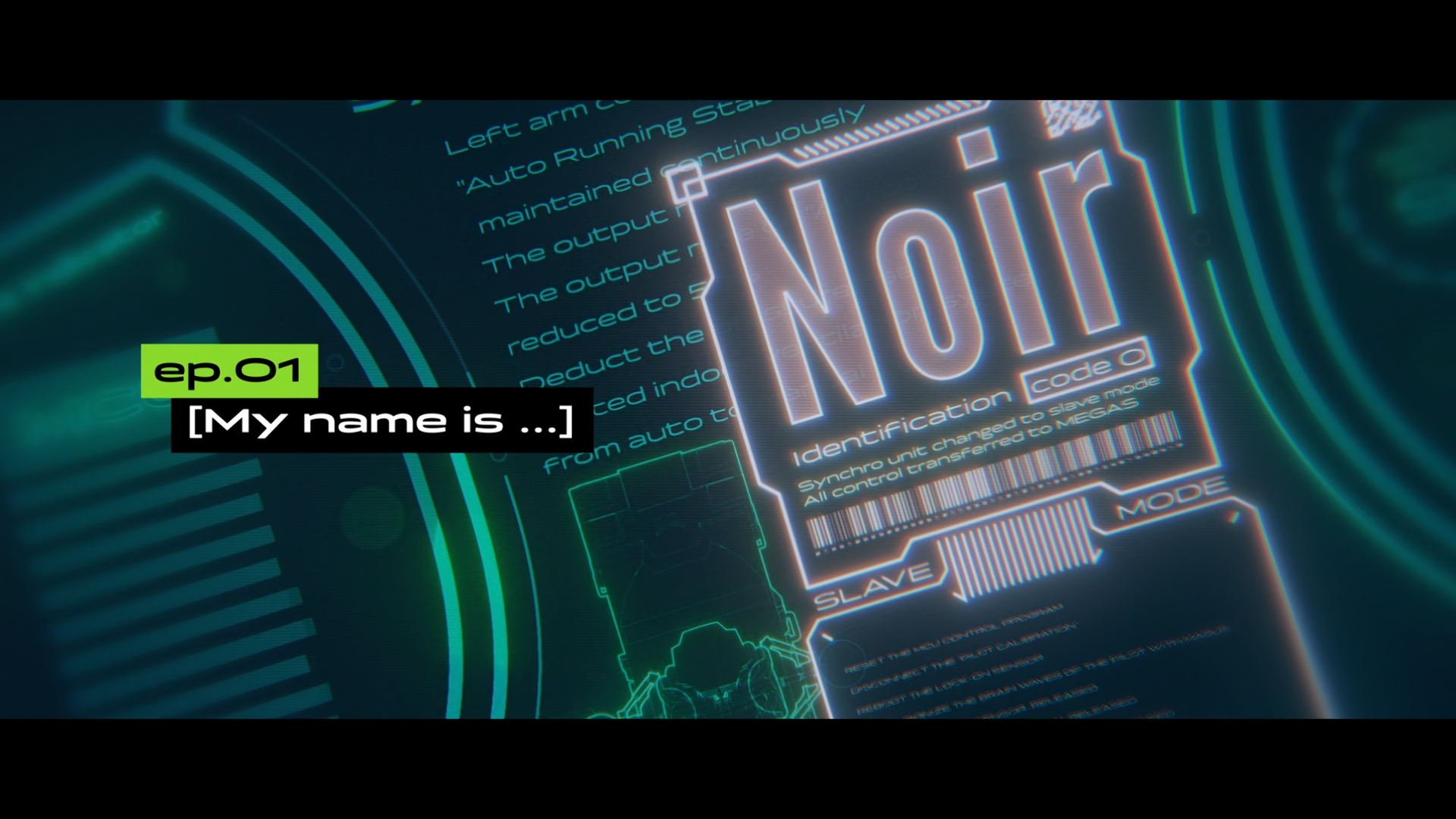 The new couple is in the house! Synduality: Noir debut with a good episode with great worldbuilding and gorgeous animation. We'll see if this becomes Bandai's new money-maker.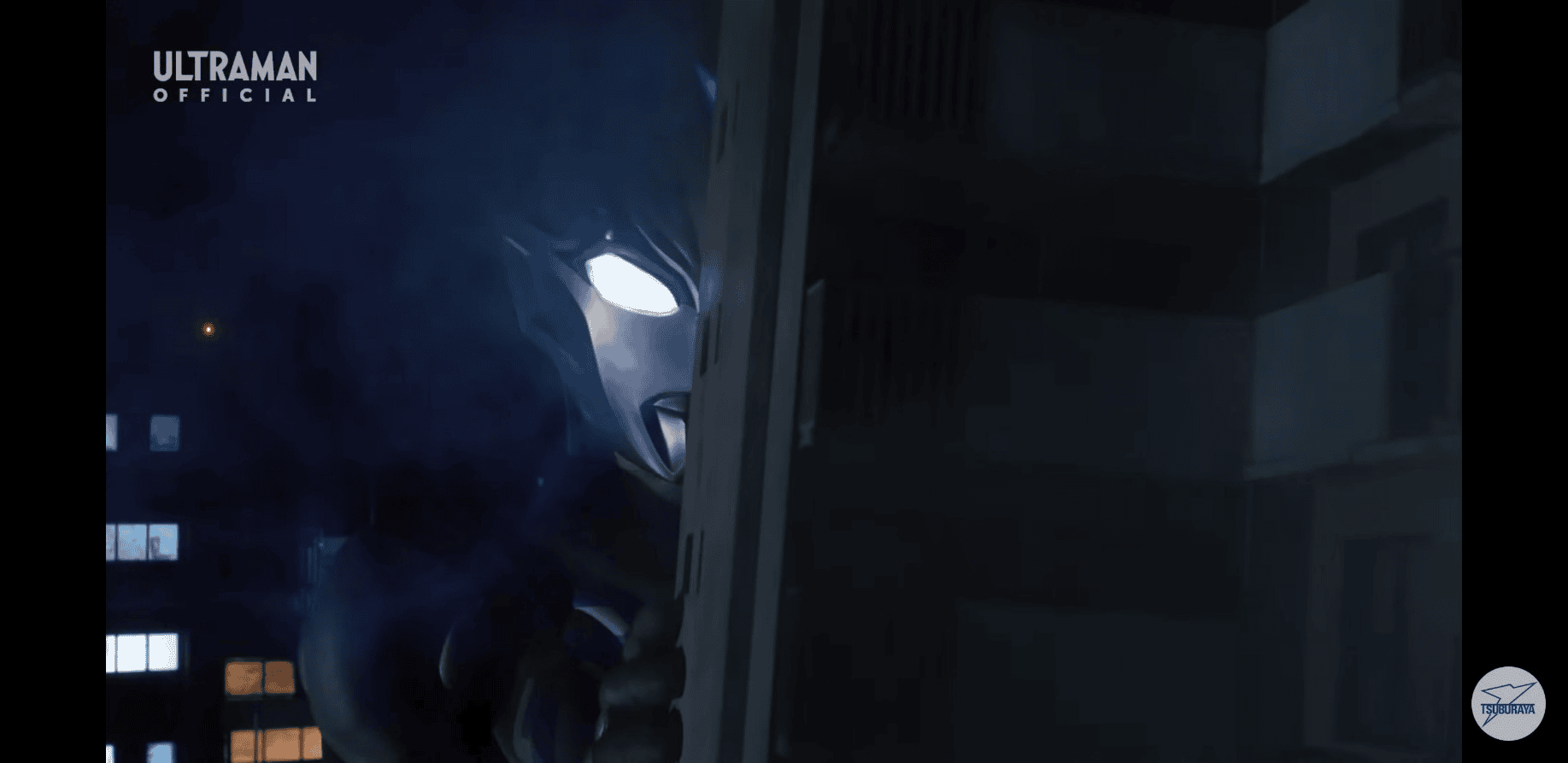 The new Giant of Light debut in a dark and violent episode. A unique atmosphere along with a new style of protagonist that send the whole fandom into monke!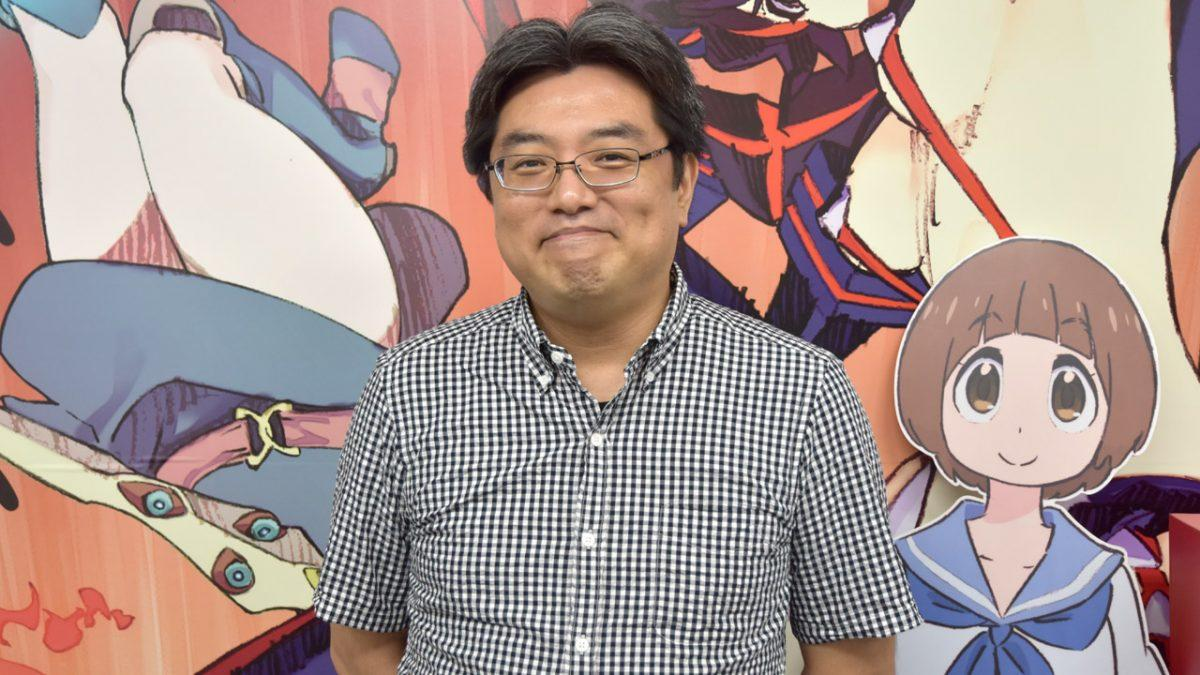 Do the impossible! See the invisible! The person whose animated vision exceed all boundaries – the Director that gave us the "soul" of Trigger – Hiroyuki Imaishi!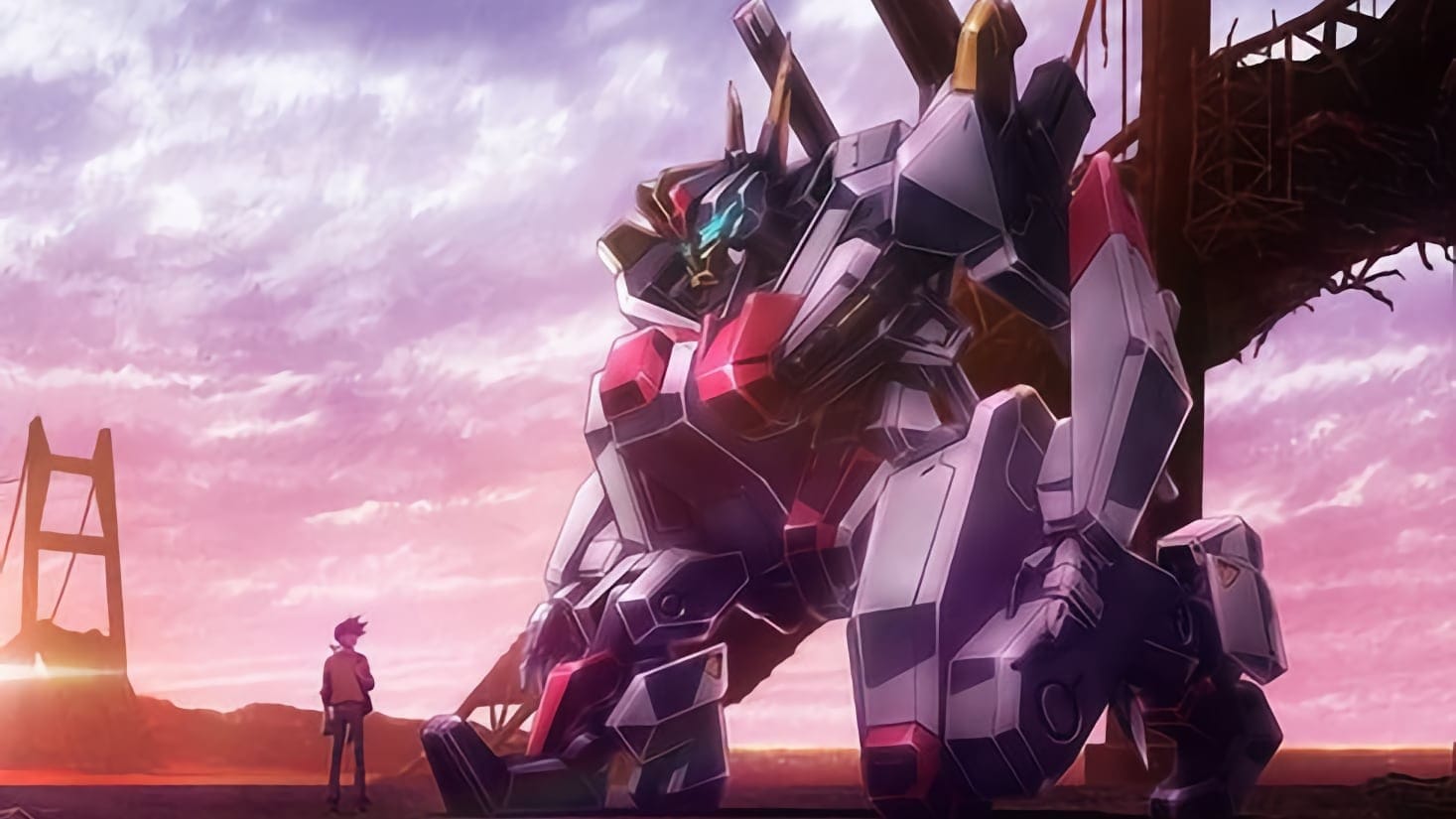 A Sunrise original mecha series after almost a decade. Kyoukai Senki was used as a toy ad and training grounds for the new animators at Sunrise.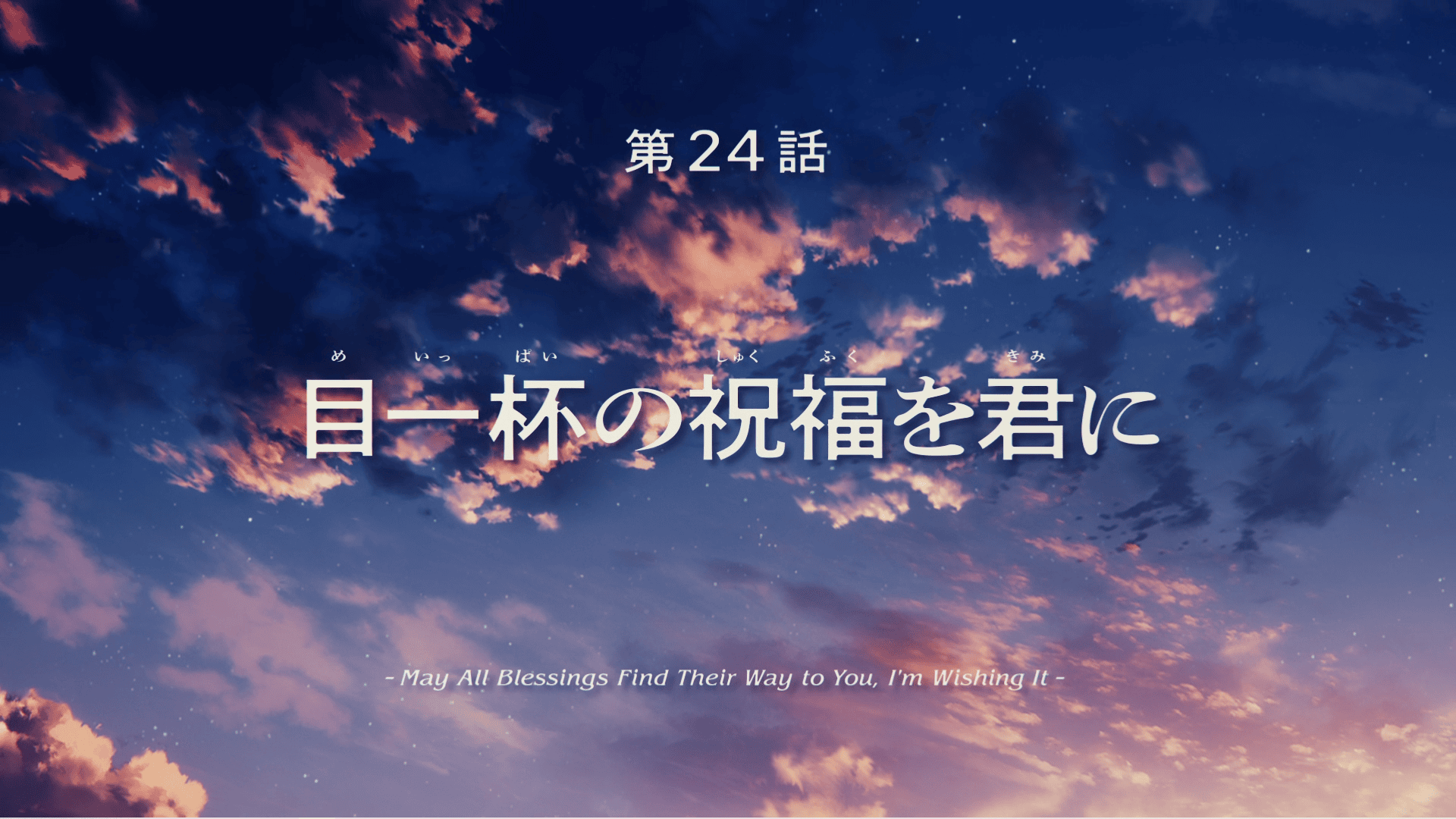 The final…magic show? A last episode with no battle but only space magic galore. And the happy forever after ending for everyone that is just like the Tempest.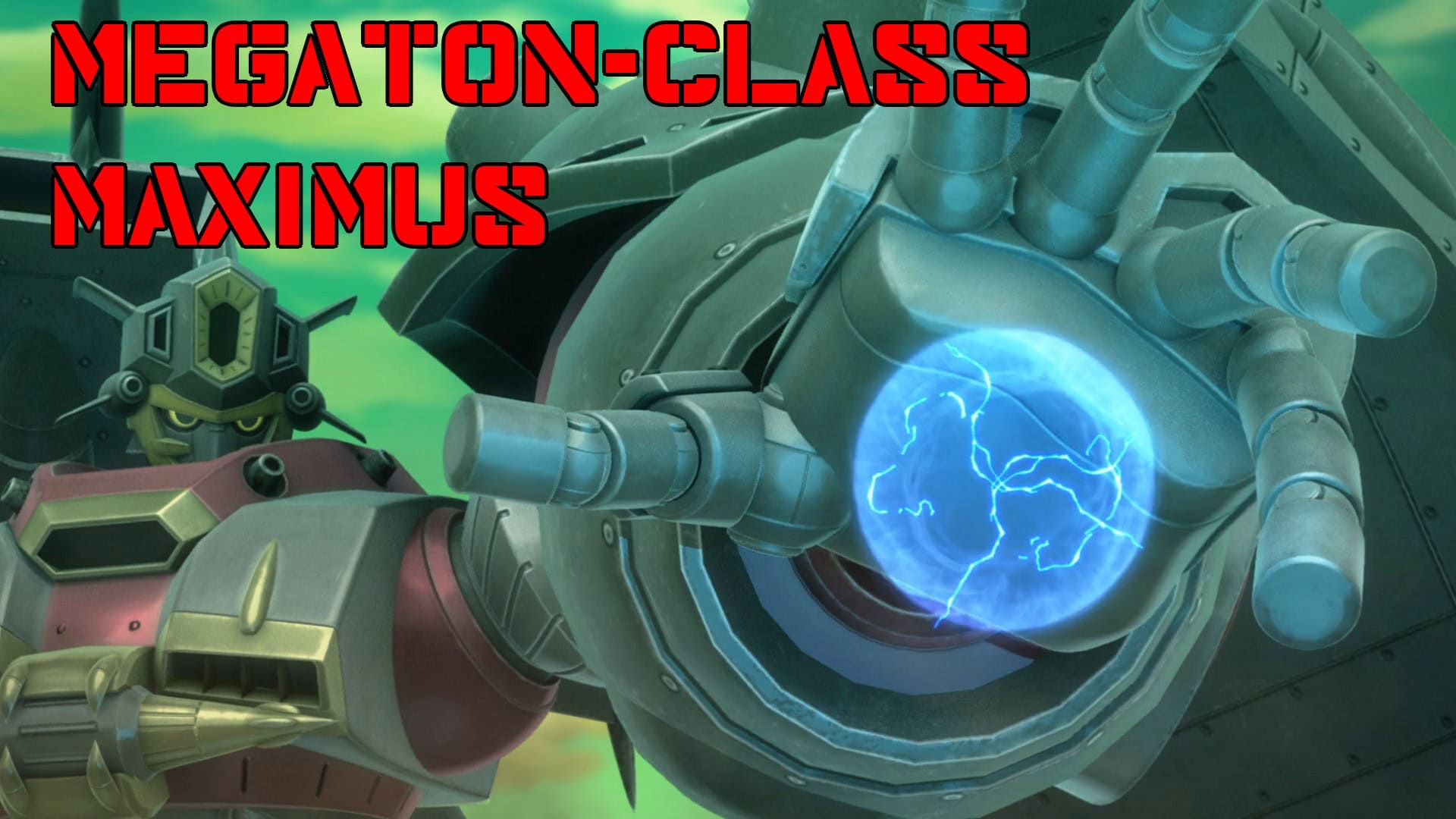 After the all-rounder and the galloping Rogue, next is the bulky Gladiator. The Maximus is a one-Rogue-army capable of clearing the battlefield in just one attack.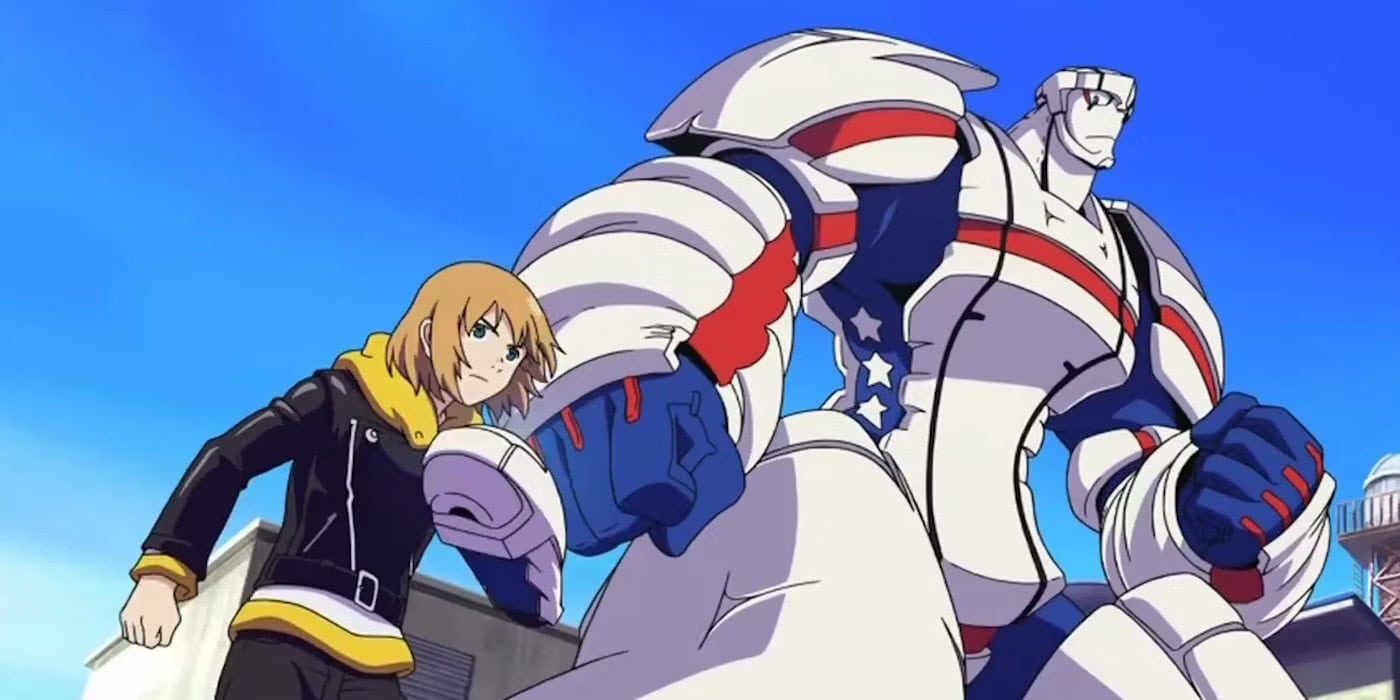 Heroman – the name that says it all. A Western x Japan superhero story about a boy who was granted great power and great responsibility. No he doesn't shoot web, but he has a robot instead!