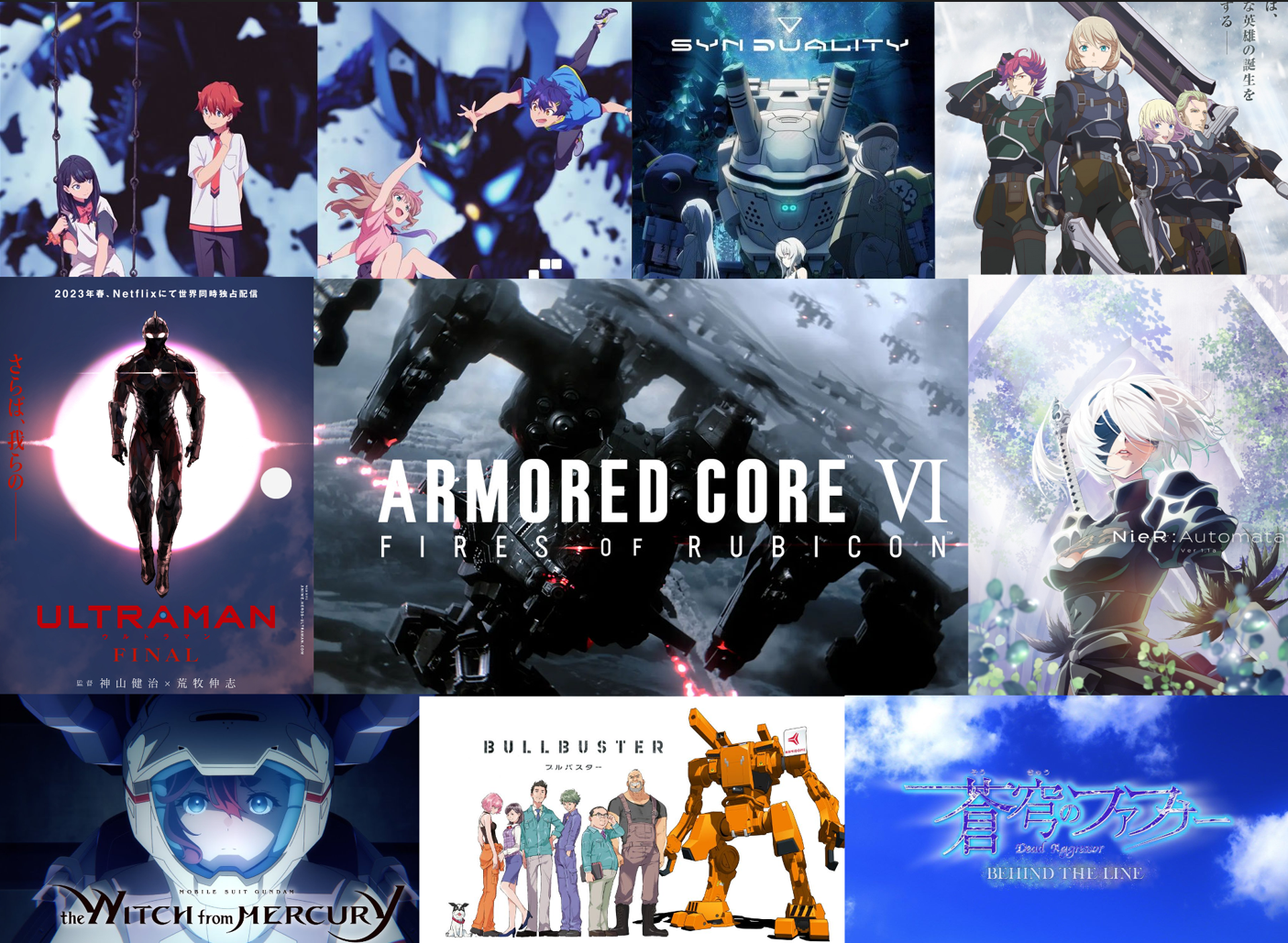 Upcoming Mecha series for 2023
Another year draw to a close, and to be honest, 2022 has been a very hit-and-miss year compared to the insane 2021. But quality is always better than quantity, and 2021 has had some decent shows. And now that has drawn to a close, we welcome another year with brand new as well as returning mecha series. Let's take a look at 2023 and what giant spectacles are waiting for us!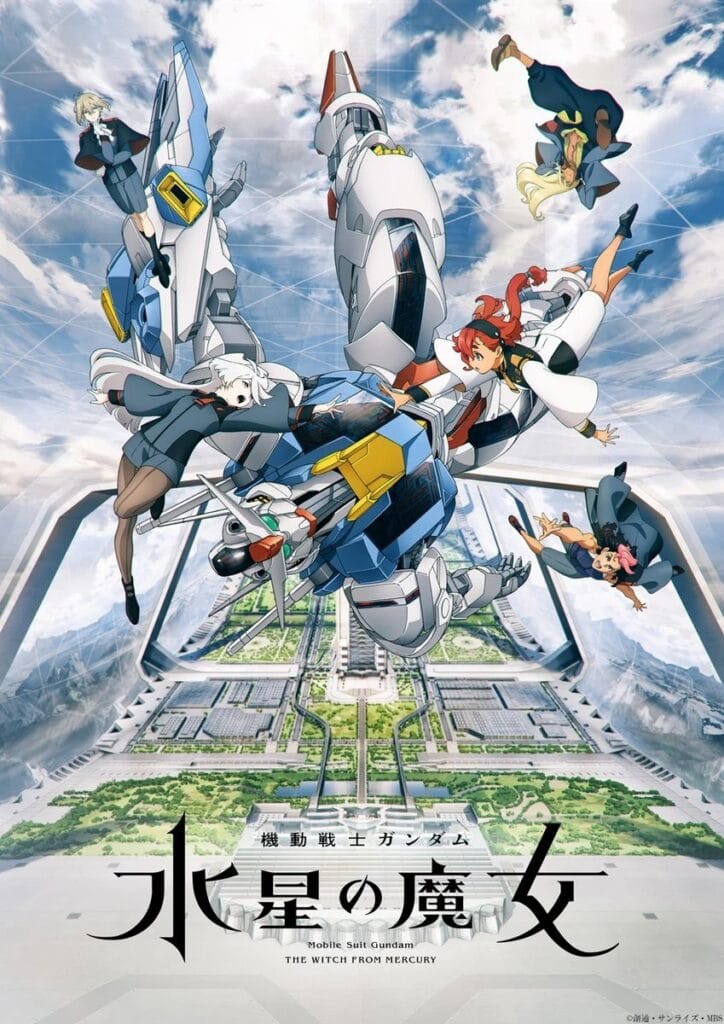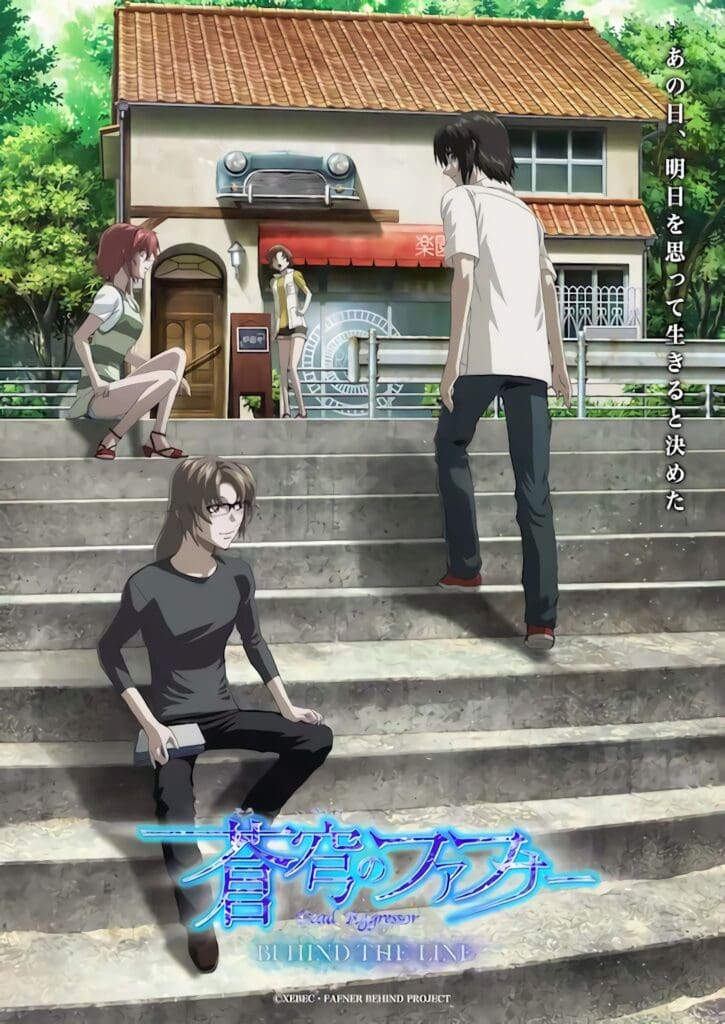 First, the animes. Unlike 2022 with many sequels and very few original series, 2023 will be bringing some original content to the table. But first let's take a look at some adaptations of existing works: we start the year off with the Winter season with Nier: Automata and The Legend of Heroes: Trails of Cold Steel: Northern War. Nier will be adapted by Studio A-1 and so fat the visual looks absolutely gorgeous, and of course they have the original voice actors coming back as well. For Trails, we saw some great CGI for the Knights, hopefully the rest will be just as good.

Next is our sequels, we can't forget the 2nd cour of Mobile Suit Gundam: Witch from Mercury coming in Spring 2023 (March/April), with how the first cour is going, I'm sure the 2nd one is going to be filled with drama and conflicts. And hopefully the broadcasting schedule won't be impeded by other special programs and Sunrise will keep up the amazing quality. Then we have Soukyuu no Fafner: Behind the Line – an interquel that will tell of events that take place between Heaven and Earth and Exodus. The synopsis said it's going to be peaceful, but from the trailer and what we've seen of Fafner, we doubt it's going to be "that" peaceful if you know what we mean.

Next on the list is ULTRAMAN FINAL – the 3rd and final season of the Netflix adaptation of Eichii Shimizu's Ultraman manga. The 2nd season of the show was…less than desirable and they have completely deviated from the manga and created an all original story. With the 3rd season, they surely are looking to end the animated series while the manga will still be going on. But on the bright side, the Toku (and Mecha) community is getting some good food in the form of the Gridman Universe movie that will be releasing on 24th March. Before that, we will also get 2 compilation movies for SSSS.Gridman and SSSS.Dynazenon, which will probably has some extra footage that tie the two series together.


Then we come to the original content of the year! And the first shot will come from Bandai with Synduality: a mixed-media project with a game as well as the anime. The series take place in an apocalyptic world where cute AI girls called "Magus" and giant mechas called "Cradle Coffin" (not ominous at all!) go on missions to collect AO Crystals while fighting the hostile creatures known as Ender. It's certainly something new to look forward to since Sunrise hasn't done any man vs non-human in a while!

Next is Bullbuster – an original anime that doesn't involve any bull (that we know of). The series is actually about a vermin extermination company that utilizes mechas to do the dirty job. This series seems to be a mix of Daiguard, Hoi-hoi san and Robotics;Notes where some mundane, daily task is sprinkled with mecha and there are a lot of logistics included in the mix. The main character will have to balance out budget and doing a good job, which sounds like a Dai-Guard plot to me
Aside from those, there are a lot of unconfirmed dates for other mecha projects, which we will include here but wouldn't count as "Upcoming in 2023" since we're not sure if they will get released in the year. We have Mecha-Ude, Gundam Seed Destiny movie, Project-G (A new Grendizer project after so many years!), Hathaway's Flash 2nd movie, Code Geass: Z of the Recapture, the Voltes V live-action and there are more on the way.
And for the gamers, a legend will be making a comeback! FromSoftware has, after many years, announced the next instalment of ARMORED CORE! Yes you heard that right! Armored Core VI: Fires of Rubicon will be coming next year to consoles AND PC. The team has said they are revisiting the core concepts of AC as well as introducing new gameplay element to the mix. And of course, we're still waiting on that Grendizer game and Gundam Seed Mobile.
Above are what's currently coming to 2023, and it seems we're having a great start to the year with a lot of good stuff right at the beginning, the second half is looking a bit thin but we're hoping for more series to get announced and we will be updating this page when new announcements are made. However, the contenders for 2023 is looking really strong with a lot of new unique concepts as well as adaptations handled by some really good studios. As always, seeing (and playing) is believing, so let's look forward to a fruitful 2023!