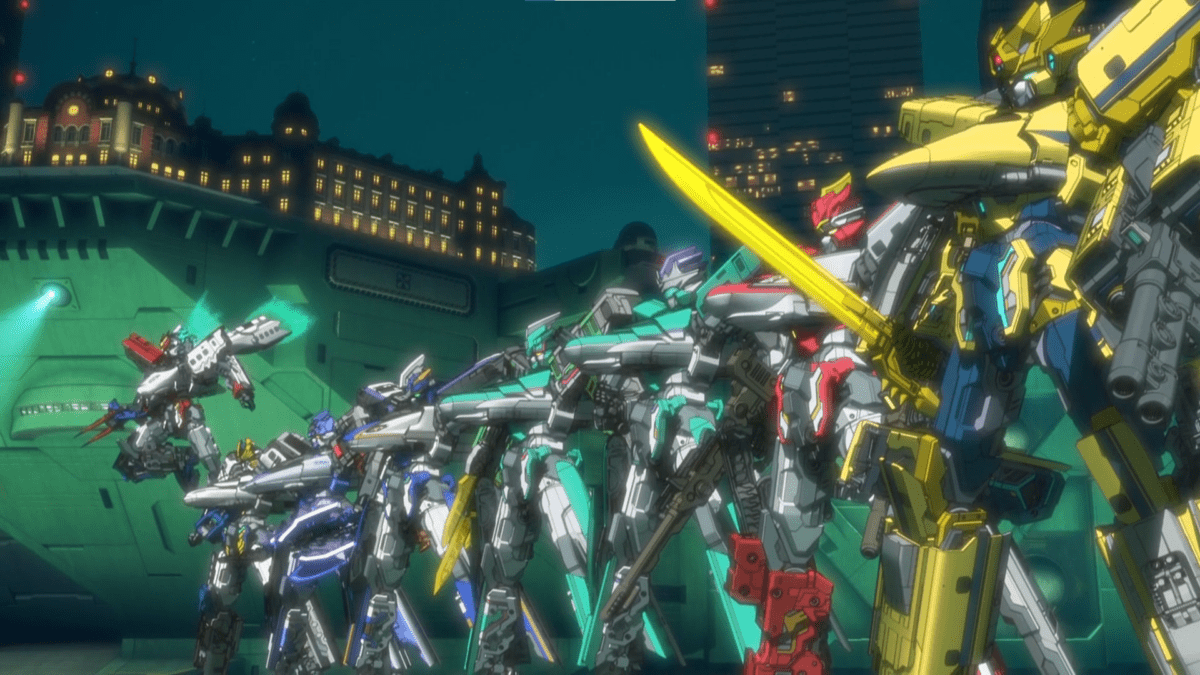 SHINKALION Z EP 30: PATH OF NO RETURN
The conflict intensifies from last week's episode. Shin and the team now have to face a completely serious Abuto influenced by his rage. Can Shin pull off a miracle with the help of his friends?

Abuto really set himself apart from other Takara Tomy's protagonists from before. He was in part blinded by his emotion but I do think he did voluntarily joined the Teoti for real now (and that he is prepared to fight against the Shinkalions). The time he spent with the people of Teoti and Setsura might have tugged at his heartstring and he really want them to live happily on Earth. But it's also true that he took Kannagi and Astraea's words a bit too literal. Maybe he wasn't mature enough to consider more alternative and also his emotion was a mess with the issue regarding his father. But I have to say, Teoti Abuto looks absolutely savage!
And the whole team is here! Of course, as is tradition. To be fair, the first time the whole team assemble in the original Shinka was in the fight against Kairen. Well, most of these are just fast sequence that they use their attacks once and got sidelined anyway (which is a bit of a shame). But it's understandable since the star of the show is the Dr. Yellow x E5 Super-Z Gattai. The combination looks really good. The parts allocation are pretty similar with the original but with different back and wings. The config actually mirrors the Dark Shinkalion Devil Mode so it's clear they are each other's counterpart.
The conflict progresses to the next stage. AND HOLY CRAP THAT REVELATION! I never expected them to throw in something like that. Astraea sure is one cunning lady for sure. Can't wait to see more of this down the line. What's more, we get a totally unexpected "reunion" too. I wonder if "that person" will appear again even though he said Shin would be fine. Shinkalion Z is going fast forward to be anime of the year!