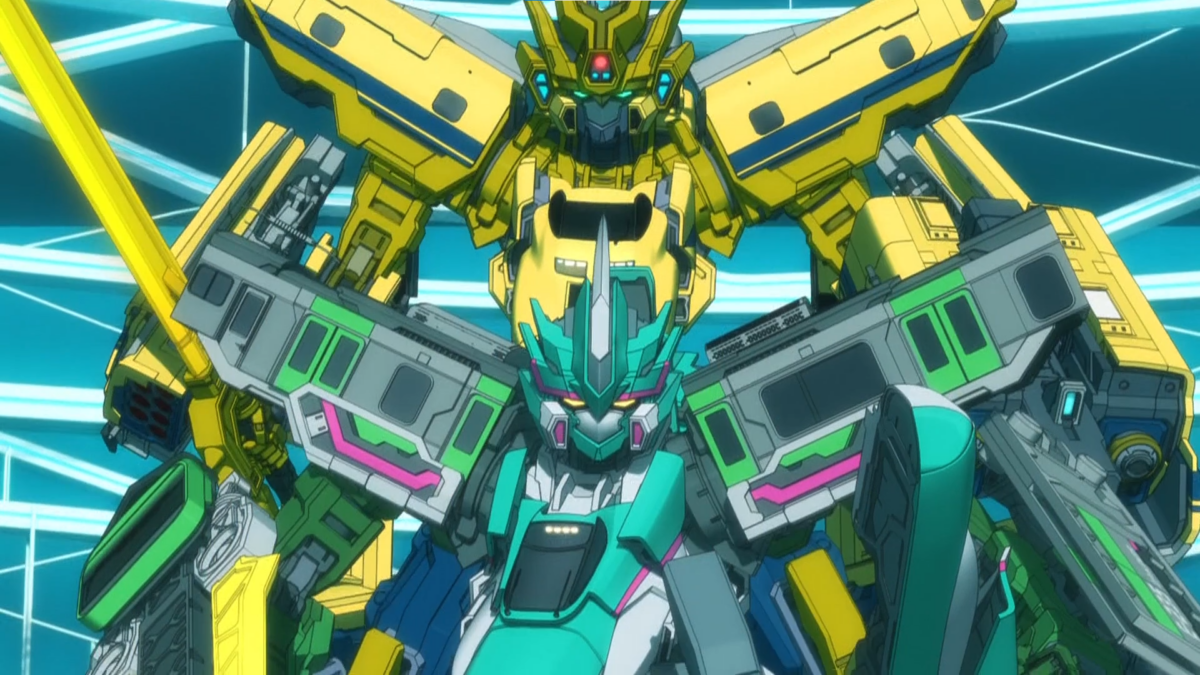 Shinkalion Z 27: Double Team
Episode 27 open with a huge teaser. My man Seiryuu is going to the UK to seek for "that person". Oooh I wonder who that could be! The foreshadowing is killing me here Seiryu.
And here comes the first Cross Combination! Well, the idea of it, for the most part. Just like in the original, Dr. Yellow and the Z E5 will be able to combine into a much stronger unit, provided that their pilots – Shin and Shimakaze – can synchronize their feelings and action.
This upgrade is a long-time coming. I mean, of course they are gonna combine sooner or later. Although the requirement this time is different compared to Hayato and Ryuji where Ryuji had to catch up with Hayato's absurd sync rate. This time, both of Shin and Shimakaze's rate is quite high, but not in the 0.1% deviation margin. So obviously, it's training time. And this might remind you of a certain synchronize training session from another series.
And then we get to the battle! And once again the deja vu hits hard! The Dr. Yellow and E5 worked together flawlessly just like the meticulous dance between Eva-01 and Eva-02 in the NGE tv series, albeit not a mirroring match-up, their combination is very similar. And the choreograph is amazing, prob the best combo fight until now. Even better than many of the original Shinkalion's fights. And during the fight, their sync rate has finally managed to catch up with each other. But it's just the first step, the Cross Z-Gattai will have to wait for another ep.

Anddddd next episode is finally the debut of the H5 Hayabusa! Maetel Tsukino finally on the scene! Shuppatsu Shinkou!