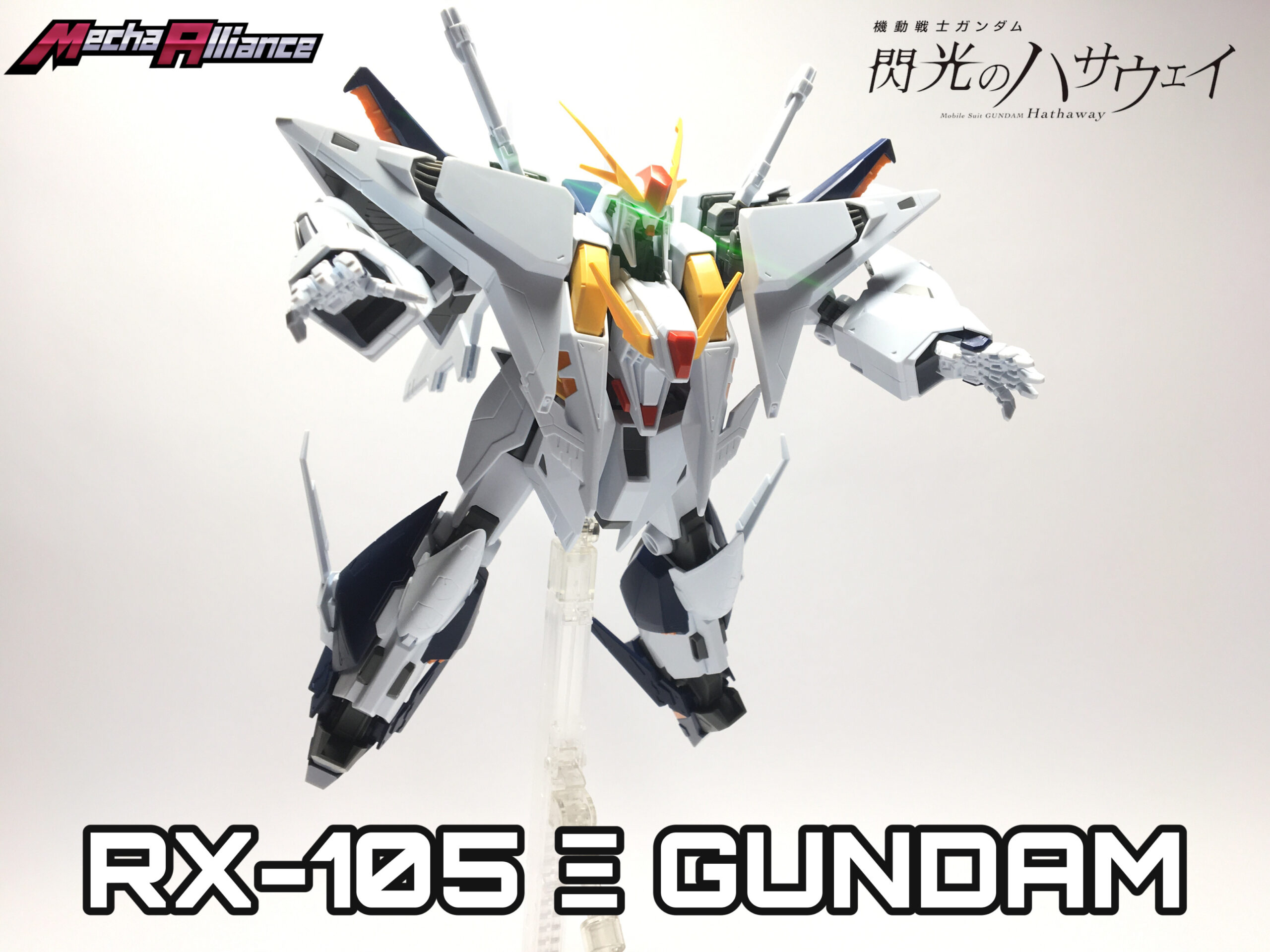 Bandai – HGUC 1/144 – Xi Gundam
"I've been waiting, Ξ-G"

—————————–
Info: HGUC 1/144 RX-105 Ξ Gundam
Series: Mobile Suit Gundam: Hathaway's Flash
Pilot: Hathaway Noa
Price: 6,600 yen
Release date: Apr 24, 2021

– Sculpt & build quality: The HGUC Xi Gundam has a separate look from Katoki-sensei's GFF or Kazumi Fujita's SDG Gen design. It was redesigned by Katoki-sensei to look like Yasuhiro Moriki's novel version with a completely different look. The biggest difference is that the color scheme and the head are the same as in the novel. This kit uses a lot of decals, but mostly it's just small details on the body and legs. Plastic quality is standard Bandai quality.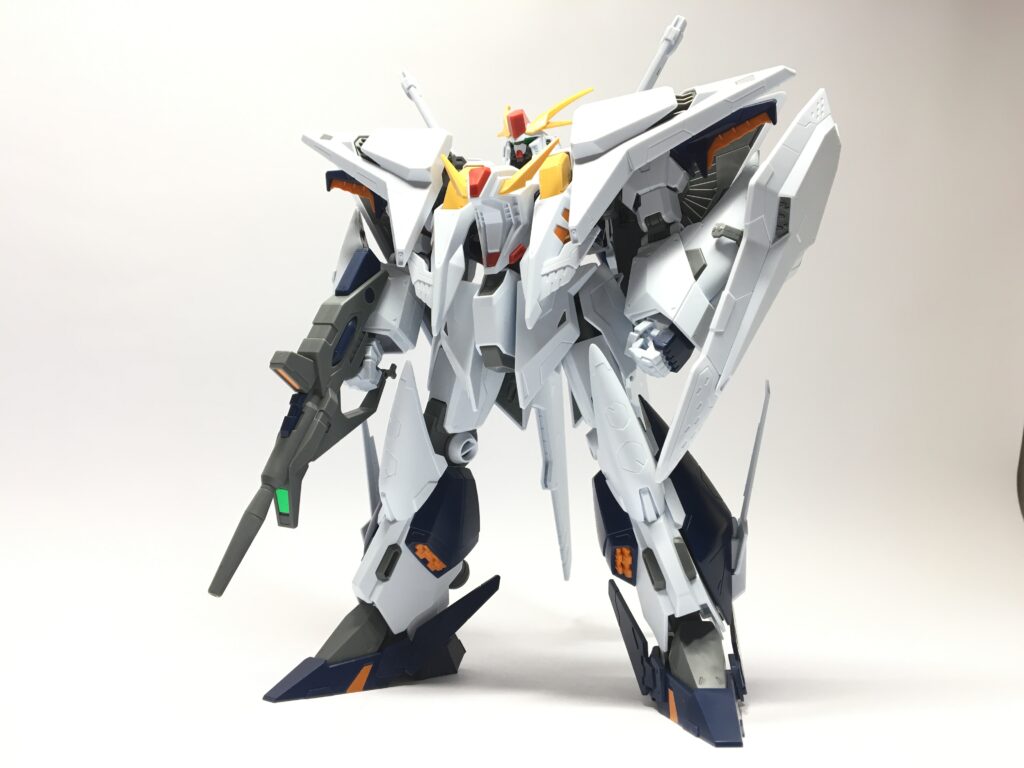 Articulation & posing: Its articulations are really good. The wrist joints use a new type of joint where one half is a ball joint that attaches to the hand and the other half is a pin that attaches to the arm. It's very convenient for changing hands. 2 shoulder armors joints and 2 stabilizers join make it very solid. Unlike previous versions, the 2 stabilizers can be folded to the sides like wings by replacing the connecting part. Despite its size, the Xi is a solid and chunky unit. Most of the armor can move out of the way to allow for more dynamic poses. Although with its absolute mass, you'd probably want a very stable action base for it.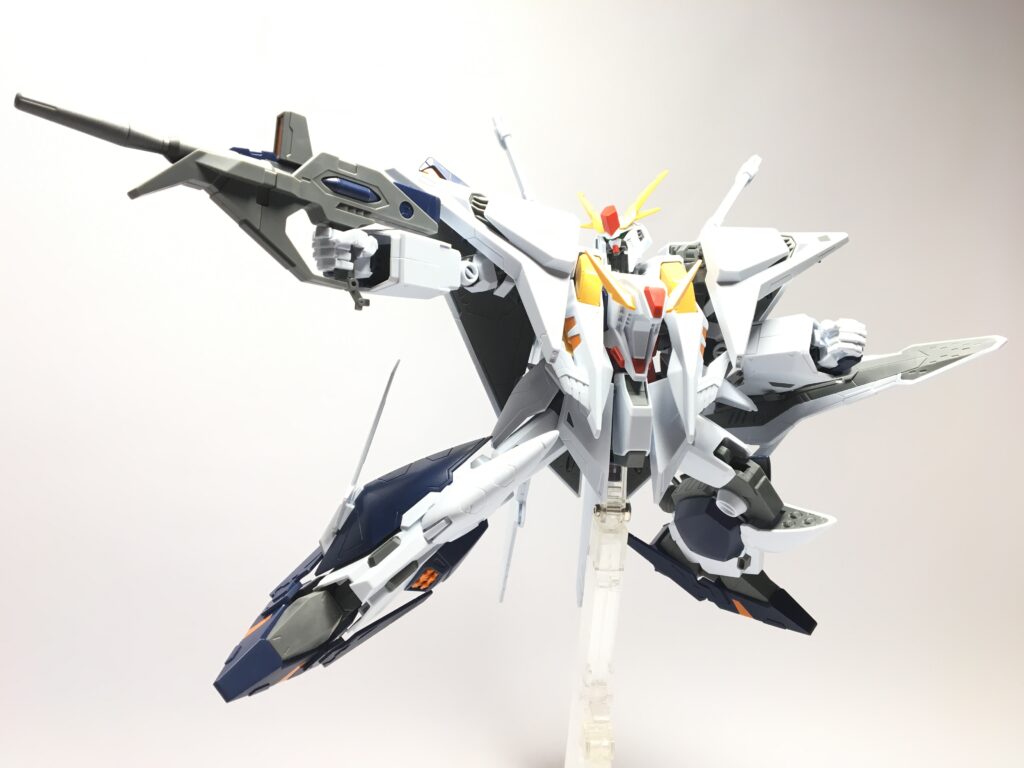 – Accessories & Gimmick: The HG Xi Gundam still has the same accessories as the previous versions:
+ X1 Beam Rifle
+ X1 Shield
+ X2 Beam Saber
+ X2 Mega Beam Cannon (on the front shoulder armors)
In addition, details of Xi Gundam's unique weapons are indispensable:
+ X2 3-tube Elbow Missile Launcher
+ X2 3-tube Knee Missile Launcher
+ X10 Funnel Missile (on the back skirt)
Neck joint can push down and 2 shoulder armors on the back can be opened to reveal details when in flight form. The Flight Form is very intimidating since it just means the shoulder armor open up both ways. It really "spread" the presence of the suit.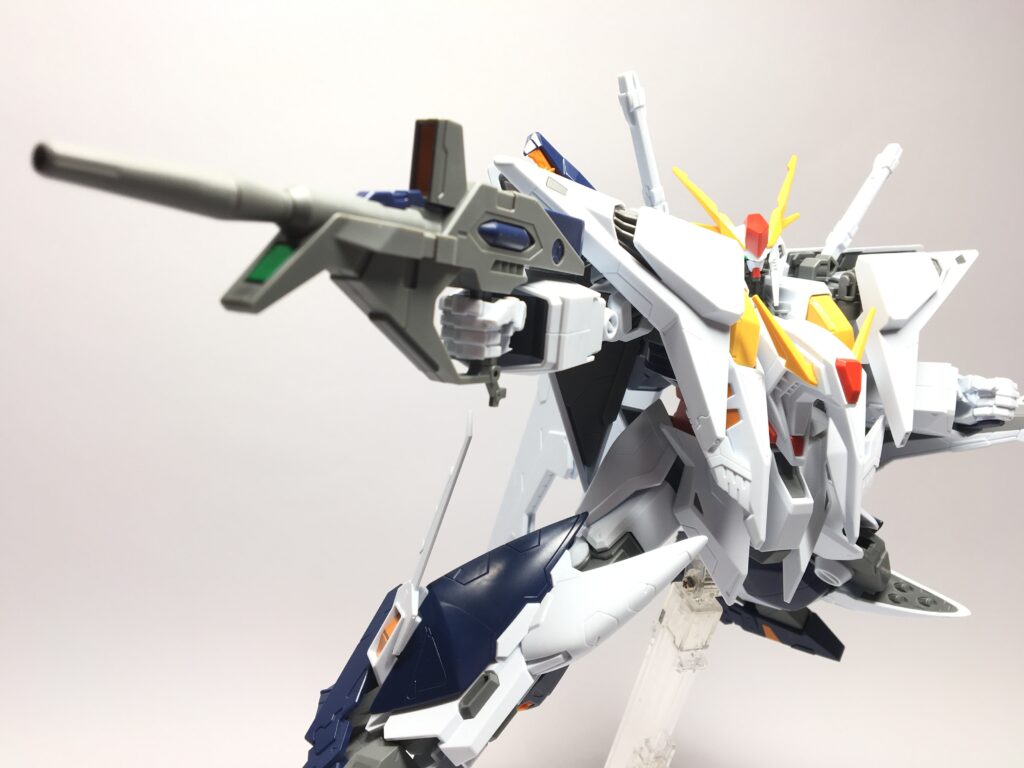 -> Overall, HGUC Xi Gundam is a really wonderful kit. I have never built such a good hg model before. It really deserves to be added to your gundam collection. If you buy the Xi Gundam VS Penelope special set, you will get a set of funnel missile effects and water slide decals, which is pretty cool too (and quite expensive)
—> Score: 9/10