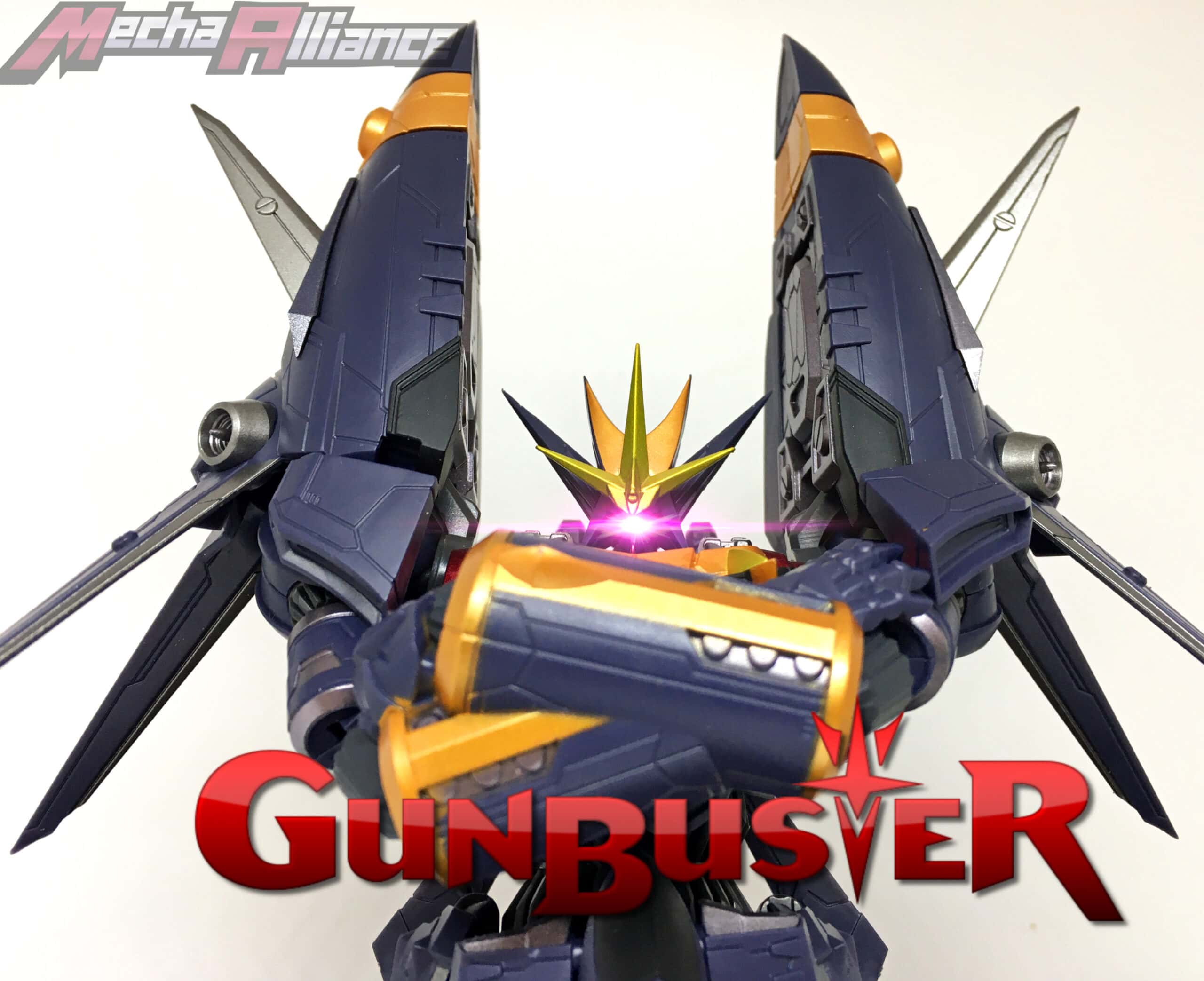 Kit Review: SMP Alternative Destiny – Gunbuster
Don't underestimate Coach's Gunbuster!
SUPER!
INAZUMA!
KICKKKKKKKK!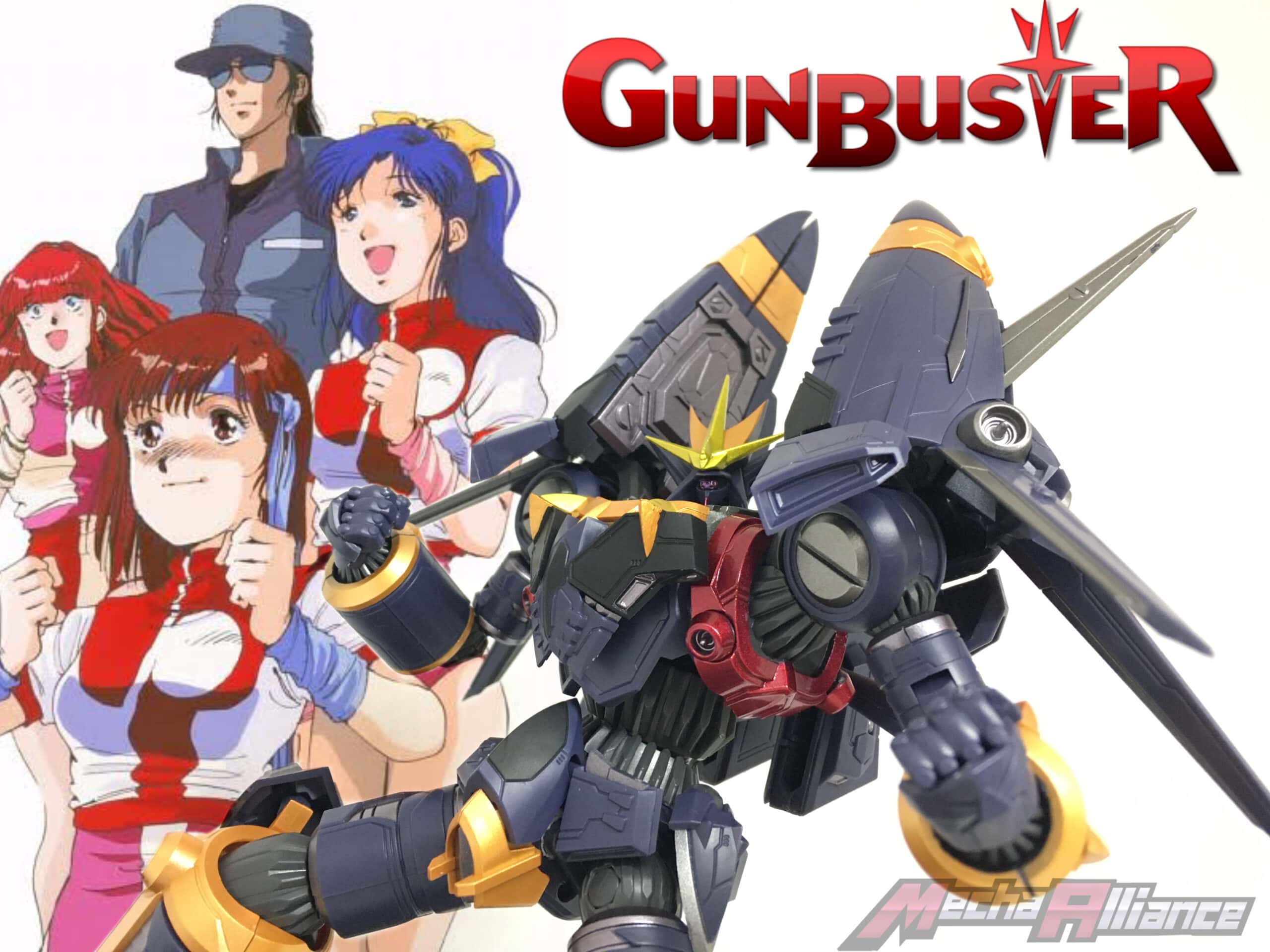 Gainax – now an empty husk of what was once a legendary studio of the mecha genre – who have produced some of the most influential series like Evangelion, Gurren Lagann and FLCL. But none of those would have happened if it hadn't been for the first and perhaps the best Gainax' series ever: Top wo Nerae! Gunbuster. The first mecha OVA of the studio and the first directorial work of Hideaki Anno, Gunbuster is no doubt one of the pinnacle of Super Robots.

The titular mech – Gunbuster (of course) – only appeared halfway through the OVA, but it left such a strong impression with Gainax's over-the-top scale in interstellar battle that it became a timeless design and aged marvelously. Many companies have taken a stab at the design, while some succeeded, some didn't have much luck. And Bandai was the latter, with the SRC and SOC both have some big pros and cons, until now. The Shokugan Modeling Project – Gunbuster Alternative Destiny is the Buster Machine that we have been waiting for for decades!
+ Design: The combined Buster Machine was given the Infinitism treatment. The amount of surface details rose as high as the number of Space Monsters. However, it wasn't just random lines but rather various mechanical vents, rivets and panel lines that are cohesive with the design. For a hulking 200-meter mech, having that amount of mechanical details is pretty normal. There are also added parts such as a pair of shoulder blades. The rest follow closely per the original design and proportions. The feet are noticeably larger and the arms are a tad shorter, but overall, the kit looks very balanced.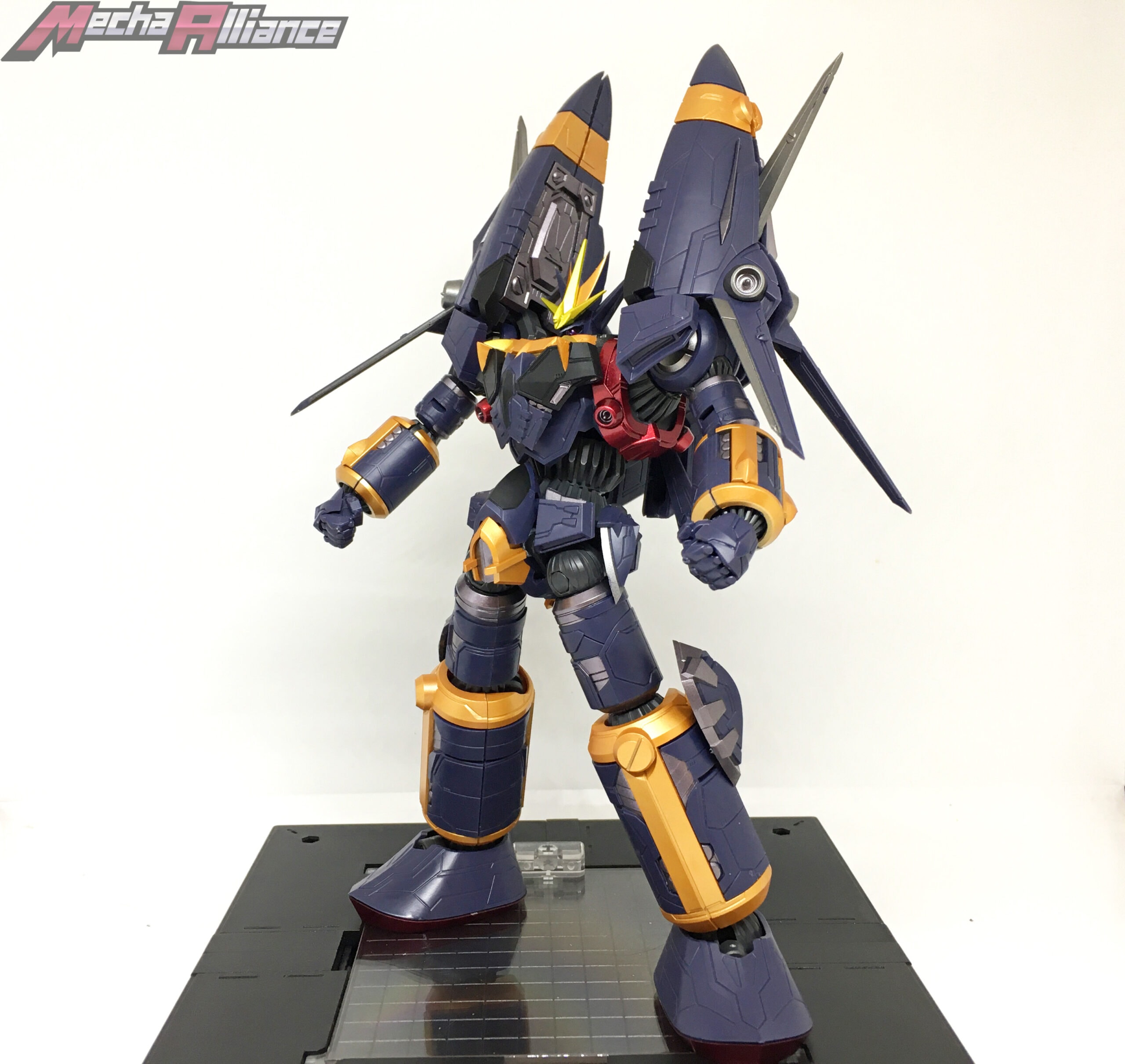 + Build Quality: Shokugen Modeling Project is basically Super Mini Pla but a tad higher quality, and the Alternative Destiny subline means uber detail and very high quality pre-painted parts. The snap-fit is just right under Gunpla, since Candy Toys aren't as good as the mainline model kit production. Although the box looks super fancy like a Soul of Chogokin, the runners and such are packed just like your normal Super Mini Pla kit. Luckily, the painted parts, especially the metallic red and gold, are undergated so with a bit of care, you can pretty much assemble a perfect pre-painted Gunbuster. However, there are some silver spikes that are injection runners so you should prepare some Gundam Markers for those. It's not quite Gunpla level but def much better than Moderoids or Kotobukiyas.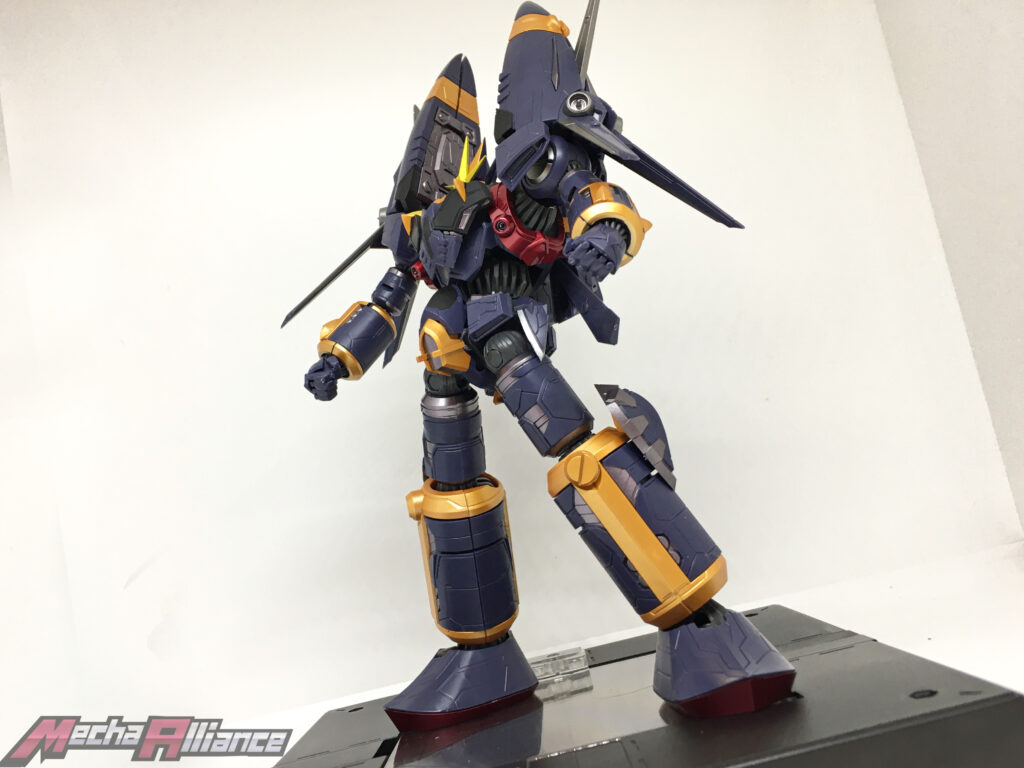 + Articulation: Time to bust out the Space Monster buster moves! The Gunbuster AD is extremely dynamic and agile. Despite the design that might not lend itself well to extravagant poses (largely due to those massive shoulder armors), Bandai found a way to replicate its on-screen abilities quite well. There are a lot of moving parts on the kit that each one isn't much, but combined they allow for a great range of movement. Most impressive is the torso and hips. The ab-crunch is pretty insane, and the hips have a really wide range, although you might want to buff up the joint a bit to make it more solid.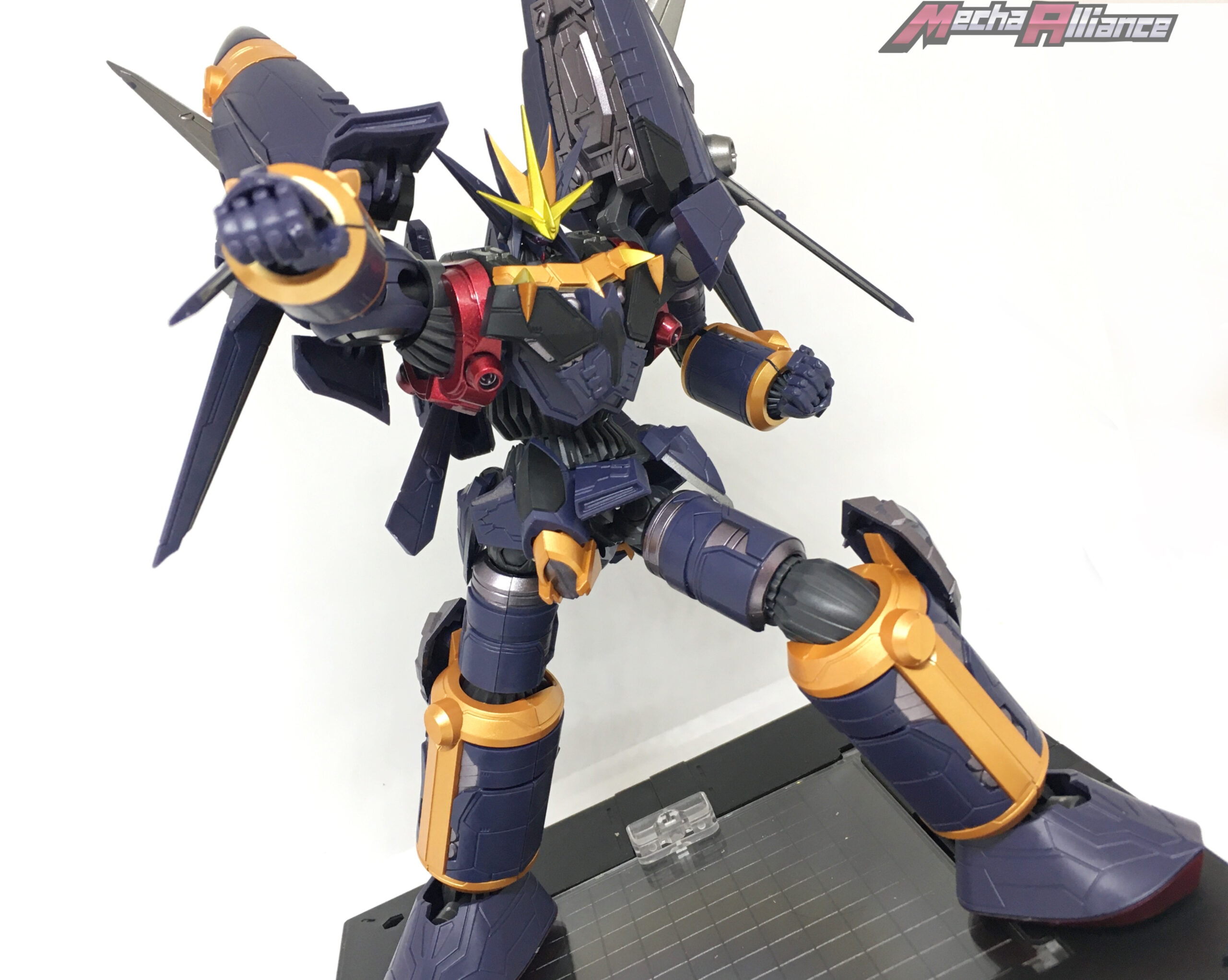 + Gimmicks: Well, this kit is pretty barebone when it comes to gimmicks. Because we all know Bandai loves to milk with option packs. And of course, the option packs is sold separately as P-bandai (who would have thought right?). So there's not much gimmick included in the kit aside from the most important one for me: The Gainax Cross-arm pose. And thank god Bandai included this because both the SOC and SRC didn't have this. It take a bit of time to set up but it looks so badass! That pose alone is worth getting the kit.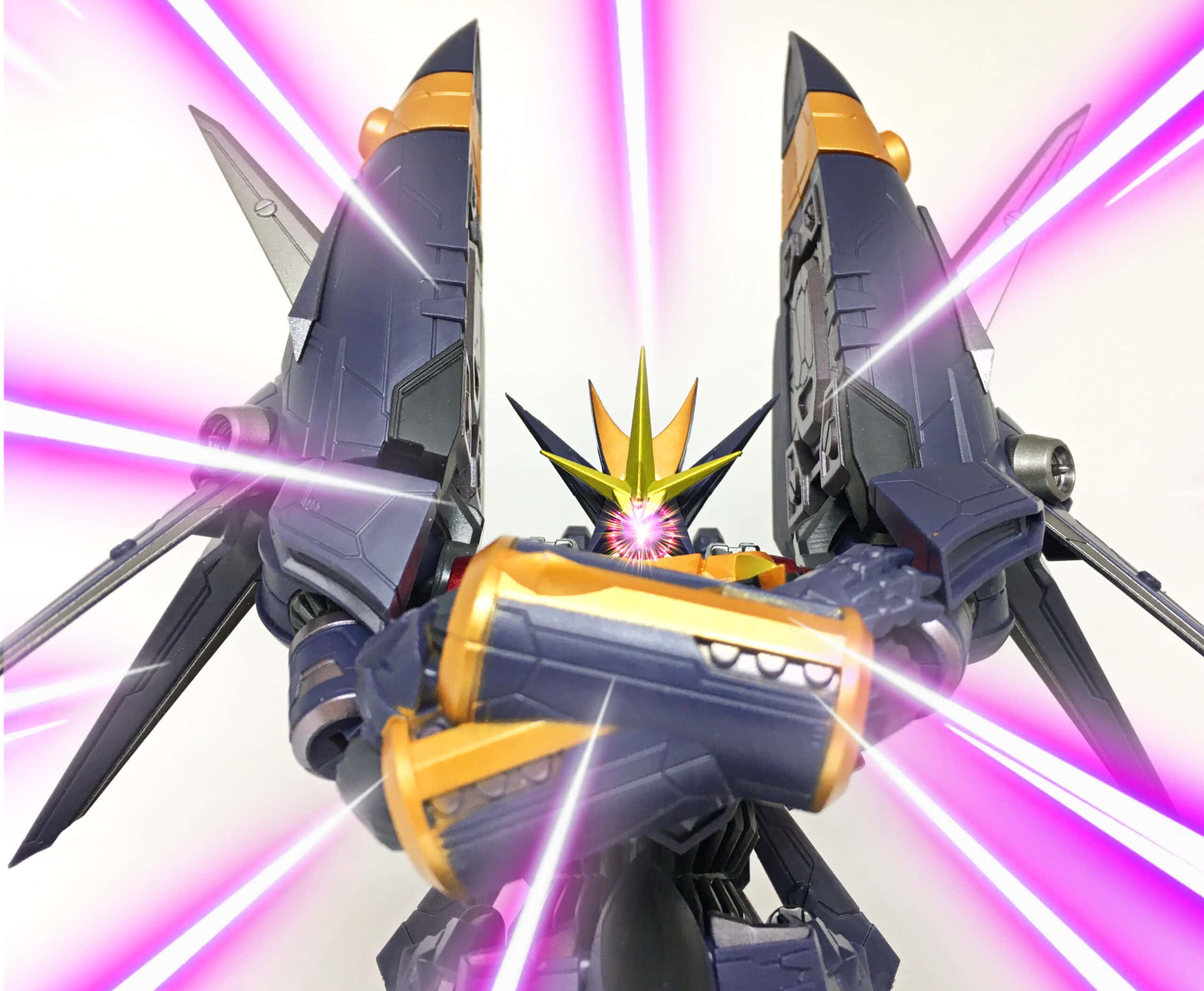 + Accessories: As mentioned before, all the fun stuff are in the Expansion pack. The main kit only comes with the Cross-arm part as well as 2 more hand parts, which are open-palm. So basically you can re-create the Homing Laser attack as well (with some effect parts if you have them). Pretty limited in terms of actual weapons like colliders and what-not, so you just have the main unit to play with. Oh and also there's no combination gimmick.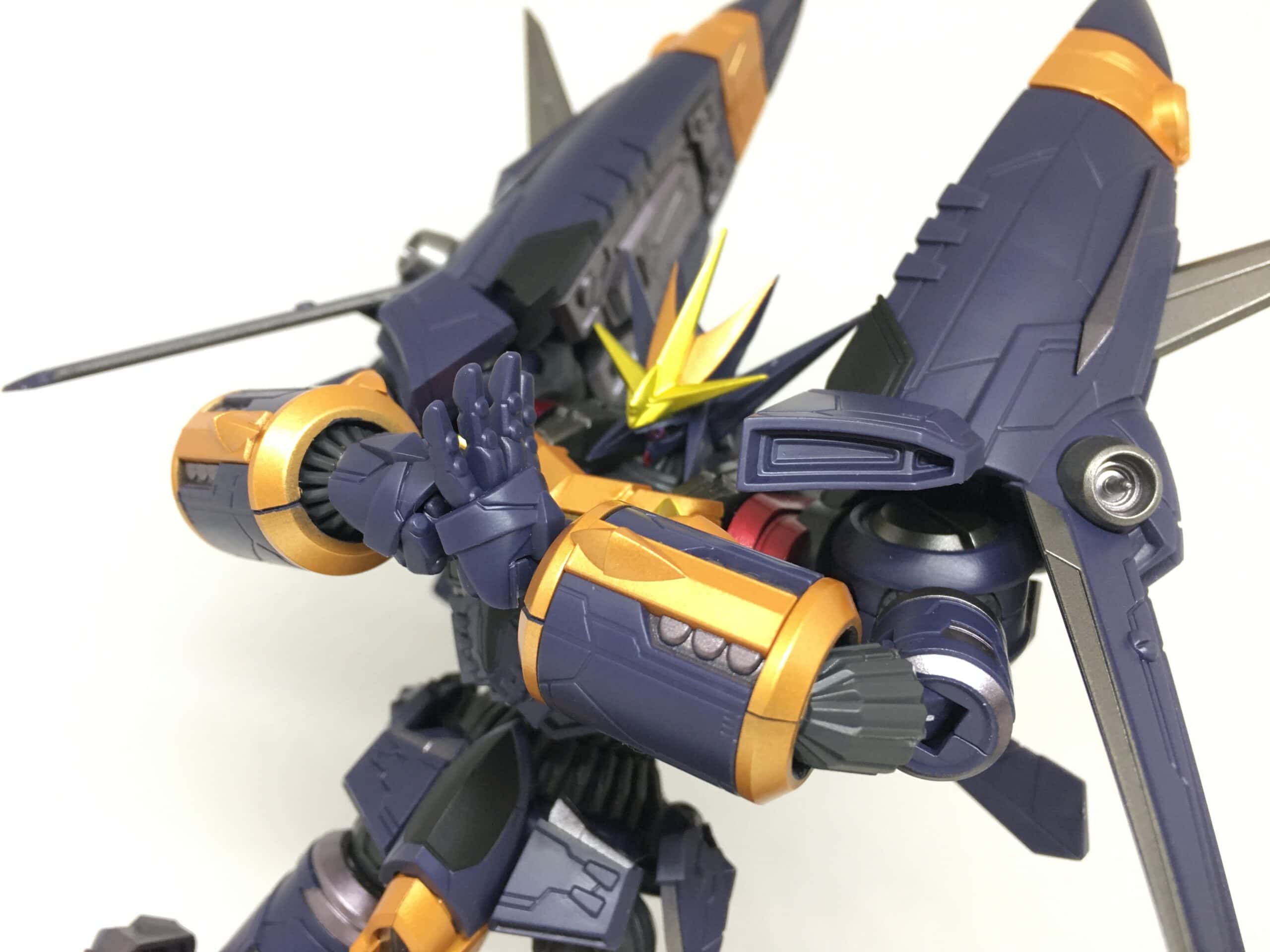 + Conclusion: The SMP Gunbuster Alternative Destiny is a gorgeous kit. It took Bandai so many years to finally put out a Gunbuster that can cover the Gainax Cross-arm pose. It doesn't have many gimmicks nor accessories but the few it has is very worth it. However, the posability is very high and you can get him into so many good-looking poses, such as the iconic Super Inazuma Kick. The kit is actually a tad on the pricey side if you have to import it, but the great quality and engineering definitely make it the best Gunbuster Bandai has to offer.