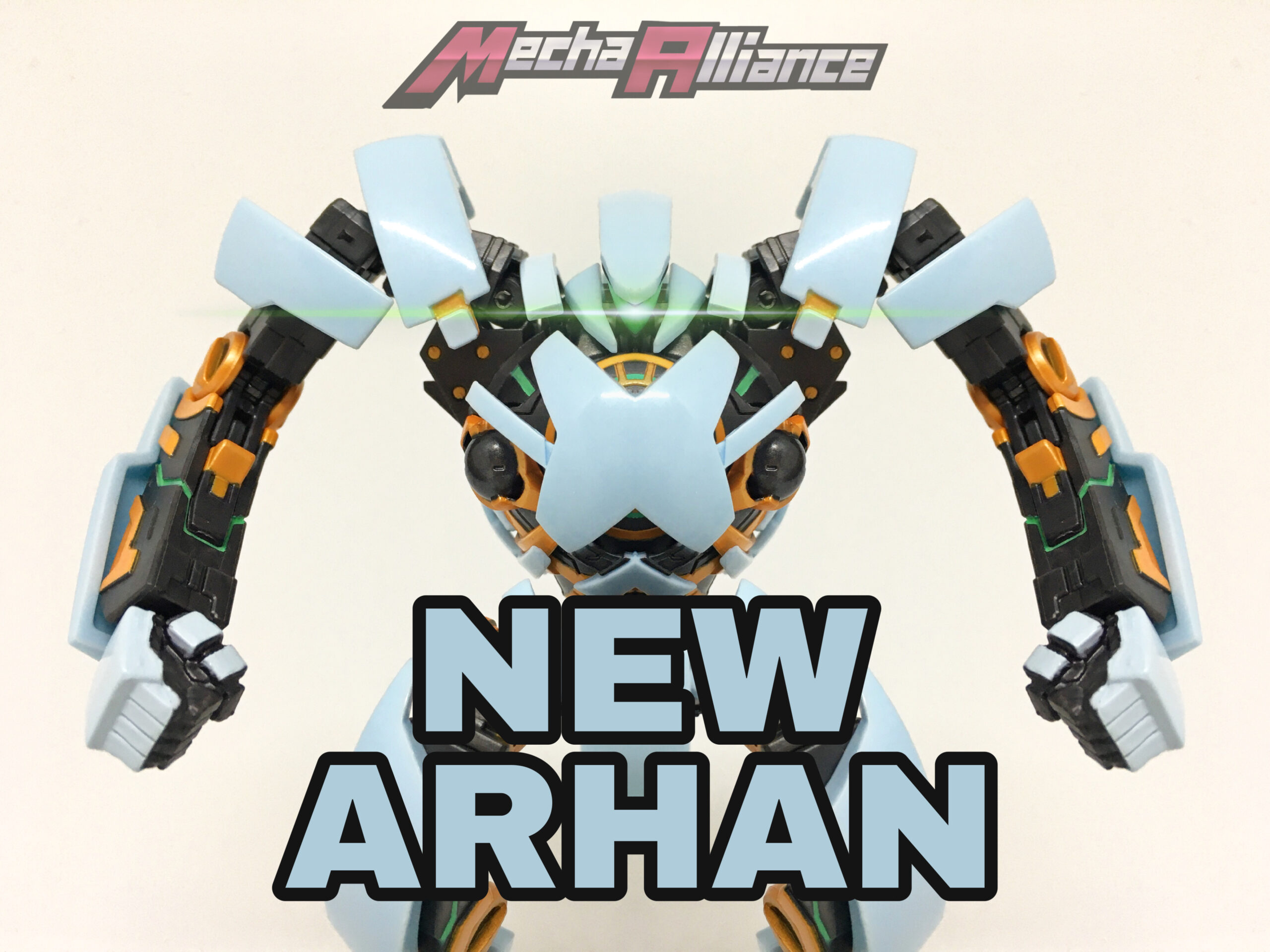 Figure Review: Variable Action New Arhan – Rakuen Tsuihou
Now I know how Adam and Eve felt when they were expelled from Paradise.

Expelled from Paradise – aka Rakuen Tsuihou – has to have the most "unique" heroine name: Angela Balzac (yes I know what you are thinking). It also doesn't help that she pilots a transforming Ball/Egg mech. But jokes aside, Rakuen Tsuihou is quite a unique movie that mix a cyberpunk utopia with a post-apocalyptic Earth that sorta reference the tale of Adam and Eve. It is also one of the few times Gen Urobutcher produce a very decent scripts. The series finally got into Super Robot Wars with T. And now we take a look at 1 of the only 2 toys of the New Arhan: The Megahouse Variable Action.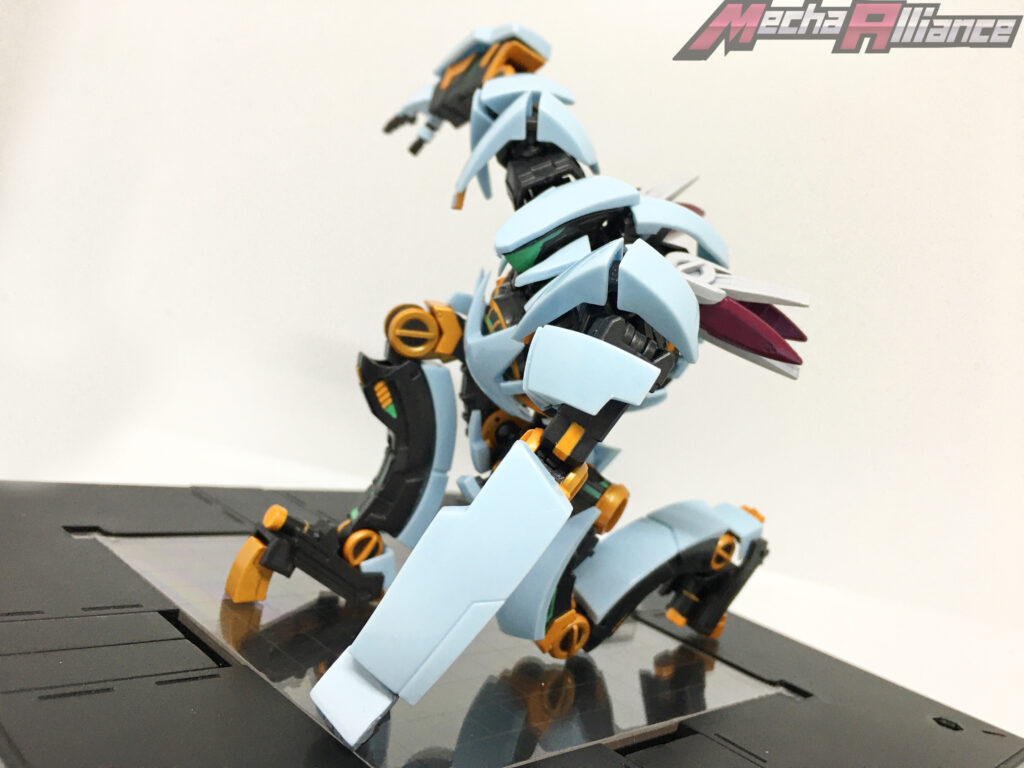 + Design: The New Arhan – as mentioned, is a transformable Egg-shaped mecha, which means wherever you look, you will find very curvy curves. Its combat form is pretty much humanoid with a case of Genu Recurvatum. It is a combination of many polygonal shapes that really mesh together well considering the really futuristic cyberpunk settings. The light cyan color really gives it a unique appearance. The head unit is very reminiscent of western sci-fi helmet (if you remember that robot from The Incredibles, you might find this similar). The proportion of the New Arhan is skewed towards being top-heavy (cause screw Gravity, I'm an Egg). Definitely it skipped leg days because Angela didn't.

Megahouse's Variable Action seems to always nail the looks and sculpt. The VA New Arhan looks very nice and the paint is perfect. The brass gold details really help highlight its unique body joints. However, its size is quite…underwhelming for the price that Megahouse was asking for it. Thankfully, I got in BNIB with a big sale. In terms of looks, this figure is quite the neat little guy.

+ Articulation: For such a small guy, the New Arhan is very agile. Even though there are many armor panels around its parts, there are not much to obstruct the limbs' movements. The segmented shoulders really help increase the natural look of the arms – like a human's. Also, even with the very buffed chest, the New Arhan has a very decent ab-crunch. You can almost fold this thing back into a ball. Megahouse made a very anime-accurate figure since the New Arhan is really an energetic boy in the anime.



+ Gimmicks: Not a lot really.. it's quite a basic figure that all of its playability lies in the posability itself.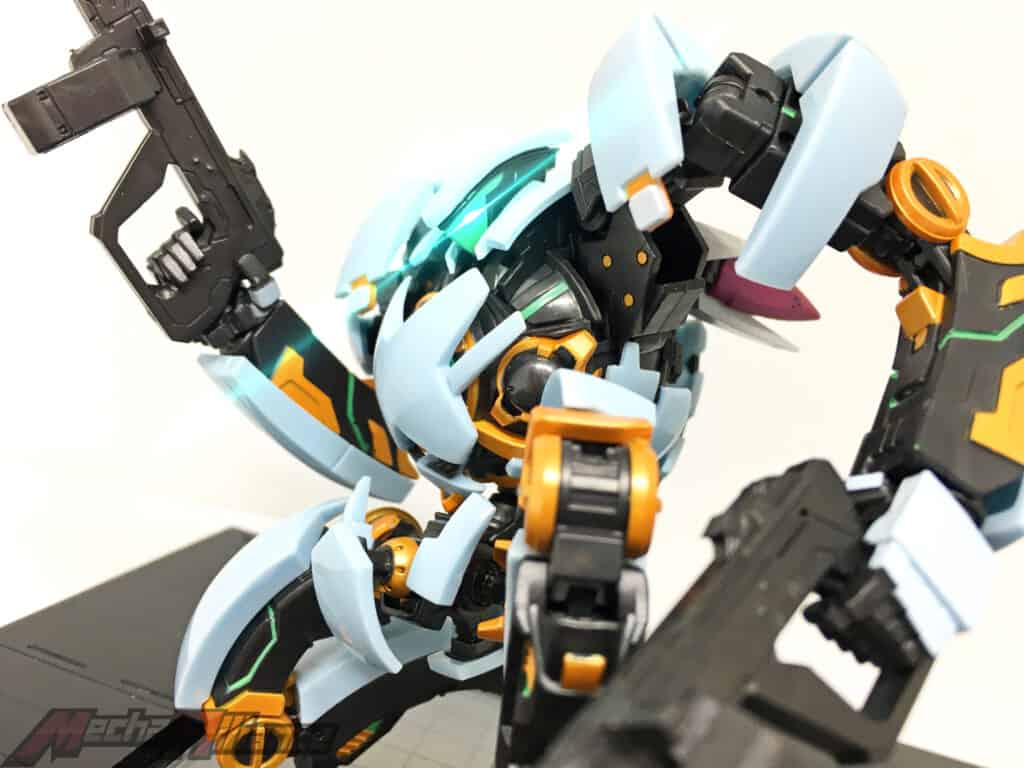 + Accessories: This is one of the problem with Megahouse products. They give you a very huge box but the majority of the space are just…air. The New Arhan comes with some very basic accessories. The figure has 3 pairs of interchangeable hands: a closed-fist pair, an open-palmed pair and a gun-holding pair. Of course, the figure comes with dual handguns as well, which is nicely sculpted and painted just like the base figure. Changing hands and equipping the guns is quite easy, if you have small HG-sized weapons, they can probably suit the figure.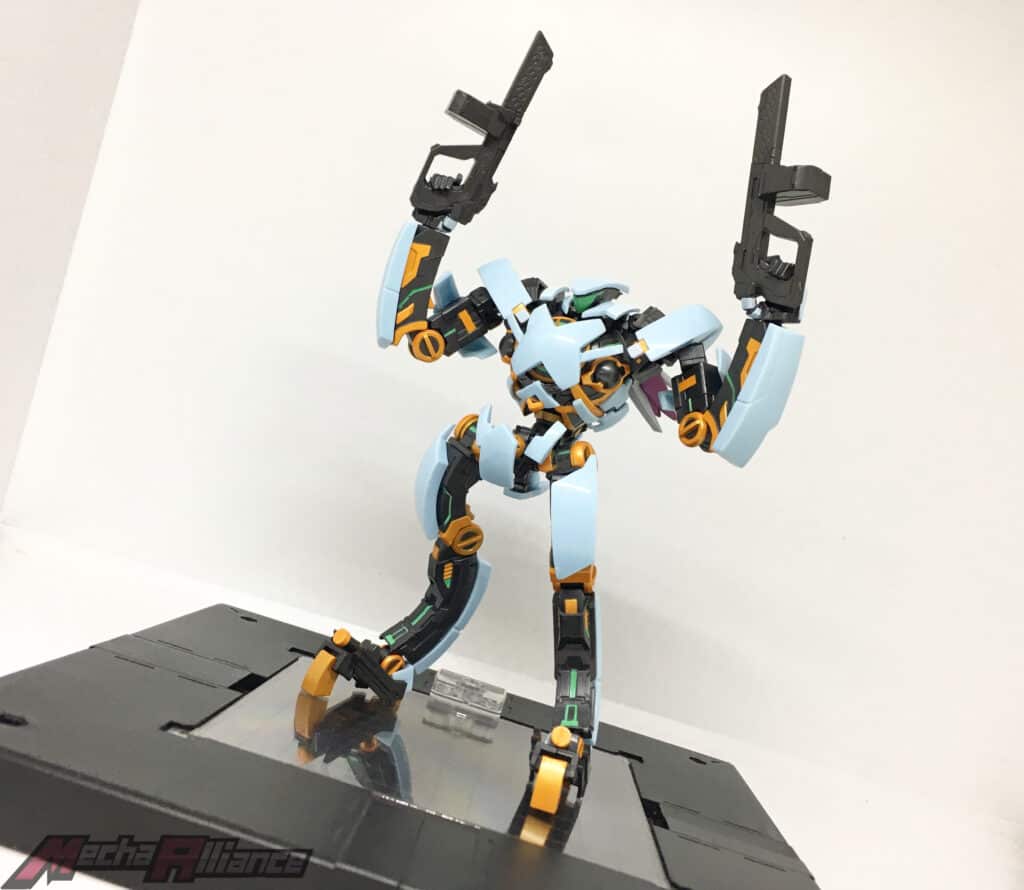 + Conclusion: The Megahouse Variable Action New Arhan is a nice figure with great poseability. The accessories is a little bit basic for the price that they are asking and there are many more stuff in the anime. But nonetheless, if you're a fan of this magnificent transformable egg then this is a good choice if you can grab it on sale (preferably 50% if possible). The figure is comparable to a really good Robot Spirits and I had a ton of fun playing with him.

Gallery: